From Sun + Life Photography we bring you the perfectly relaxed garden wedding of Amanda and Jeremy. Surrounded by family and friends, the bride and groom celebrated with the comforts of home and the beauty of the Castle House & Garden in sunny California.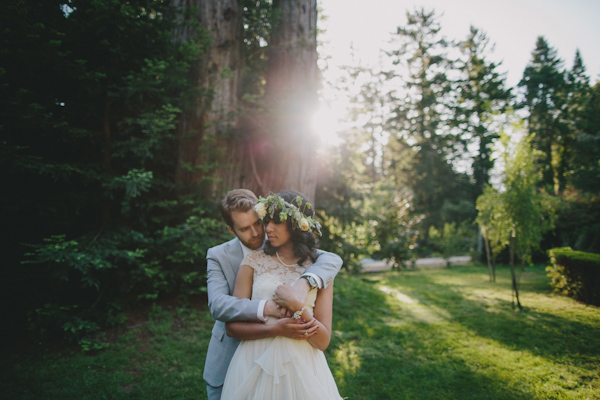 The Couple: Amanda and Jeremy
The Wedding: 5.18.2014 – Castle House & Garden, Boony Doon, California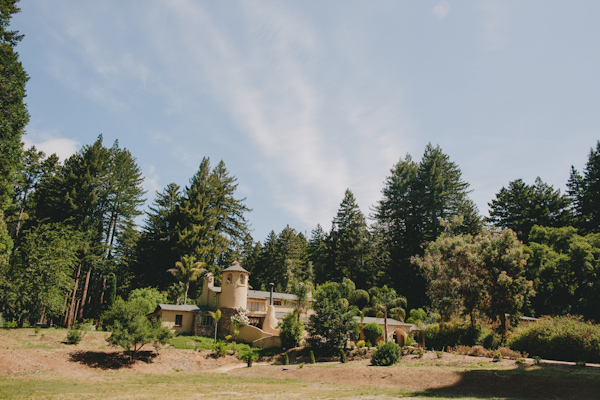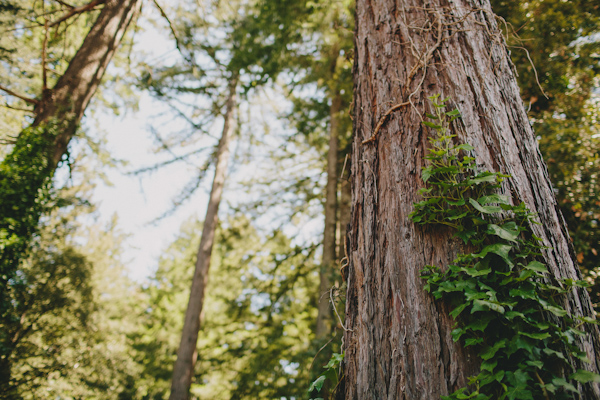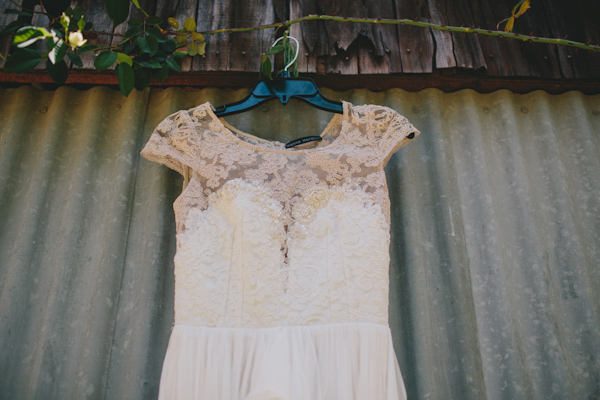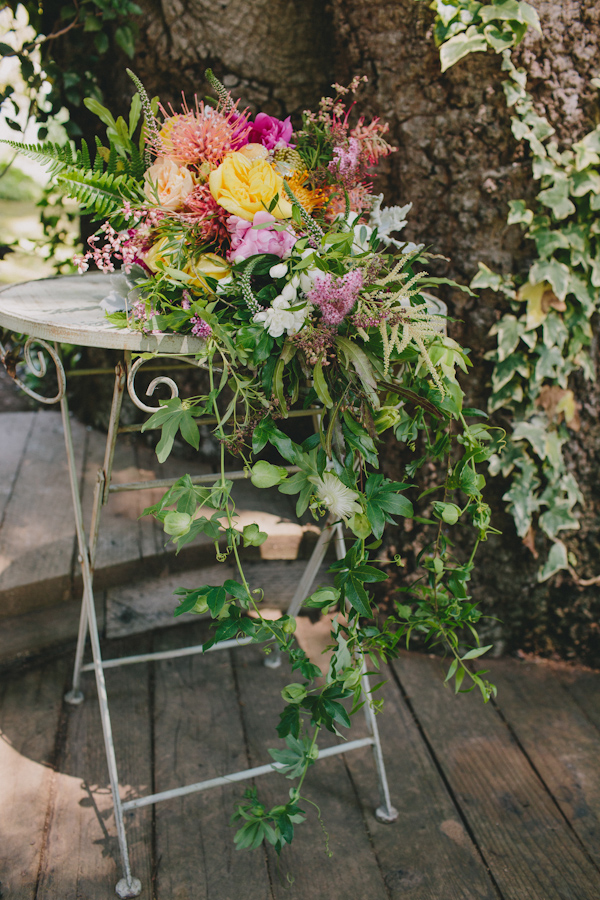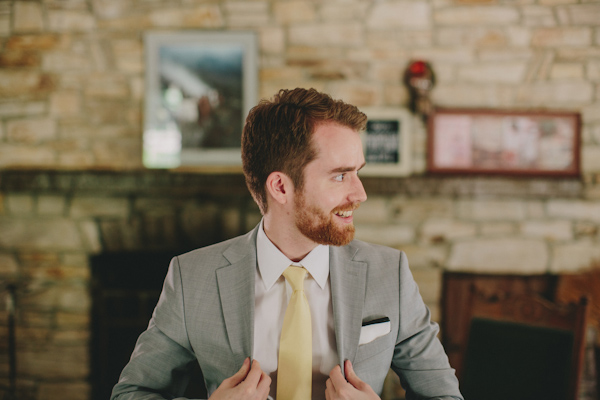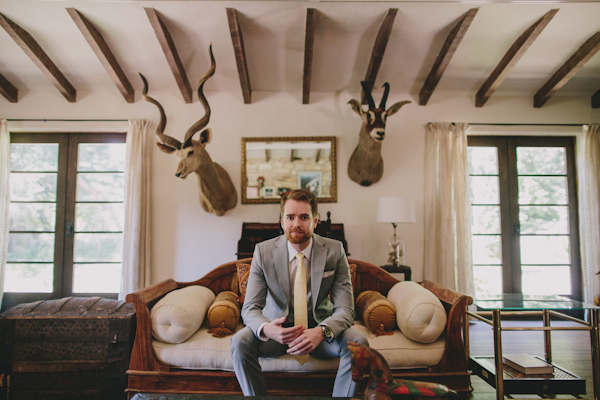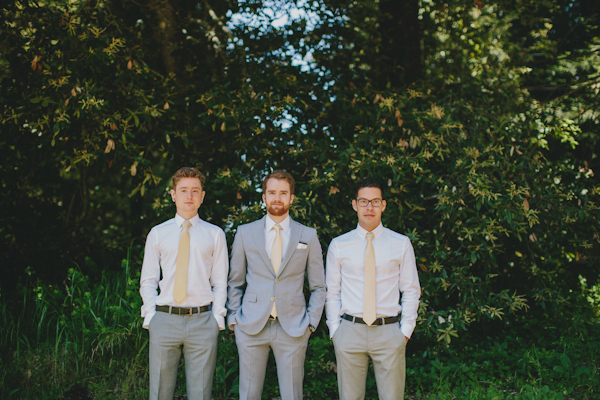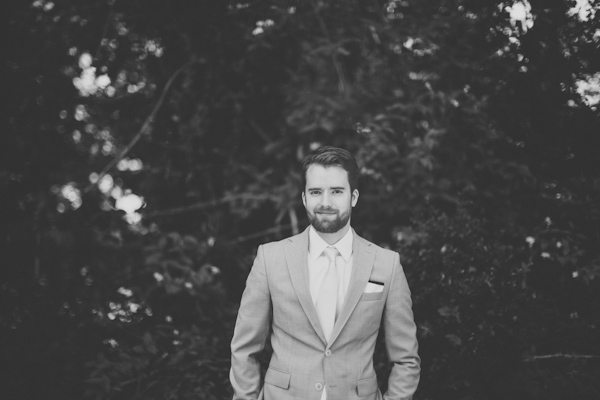 The Goals: As a couple, our main priority was that the wedding be intimate and simple. We did not want there to be a lot of fuss over things we did not consider essential to a wedding. We tried to keep the decor simple while adding little touches of homemade items.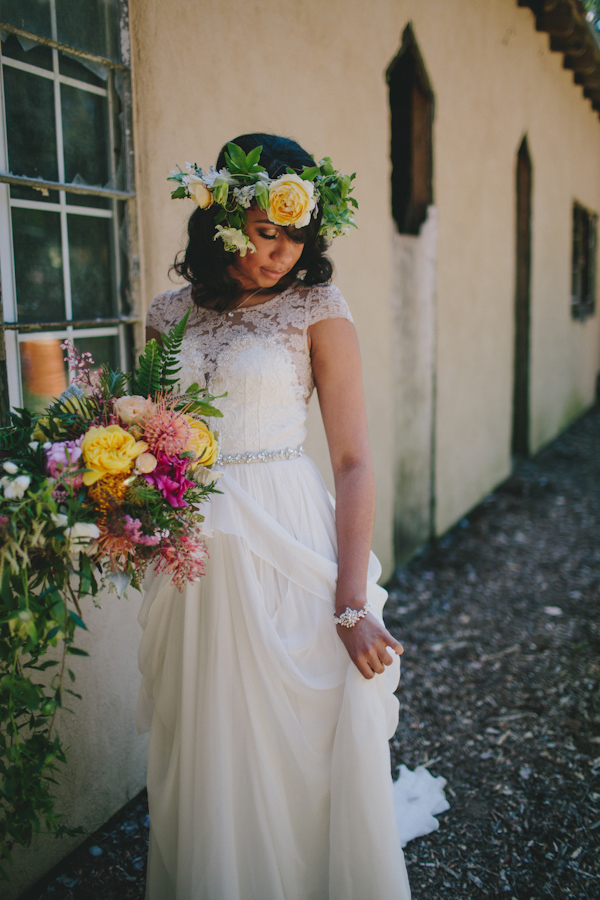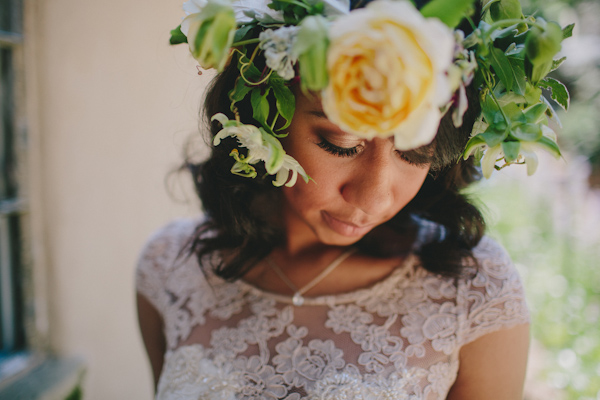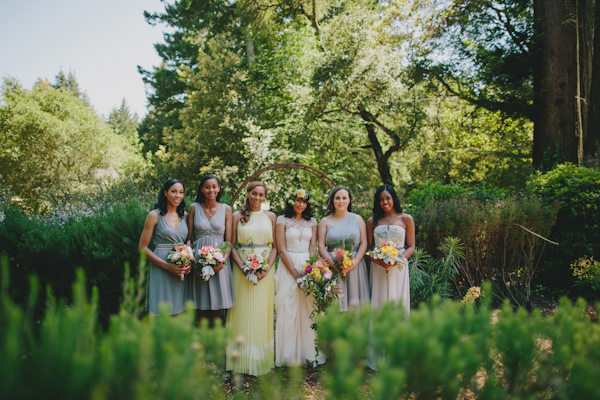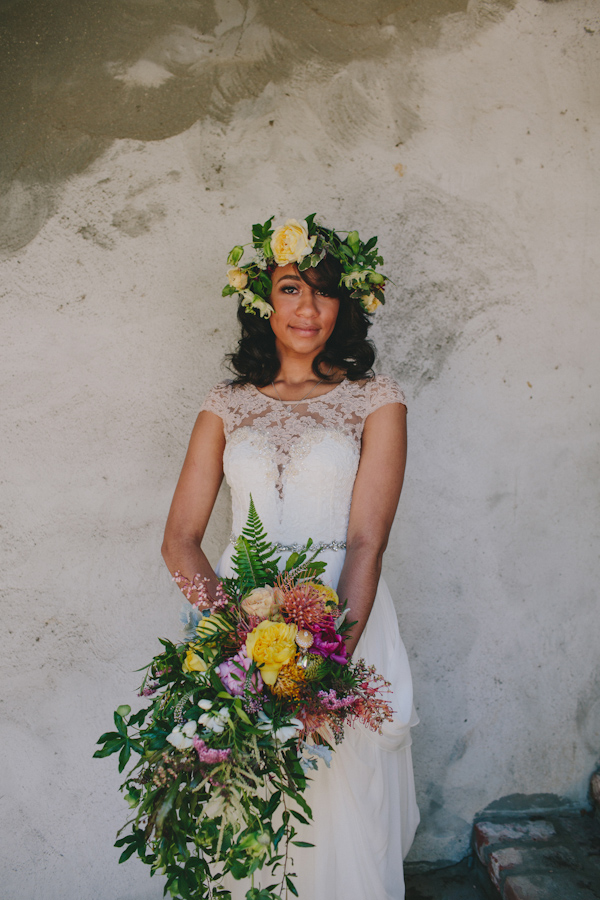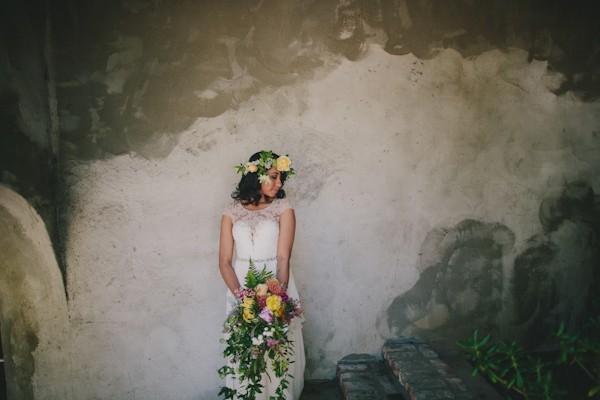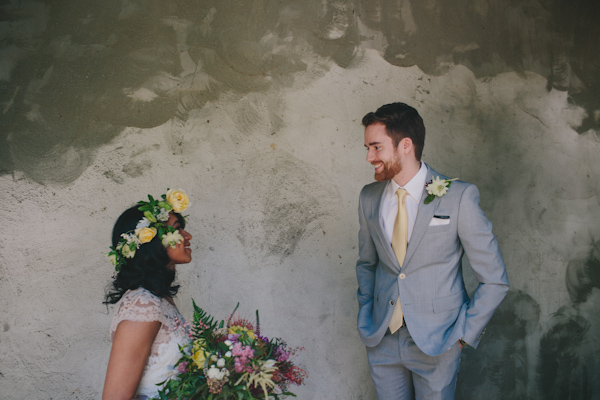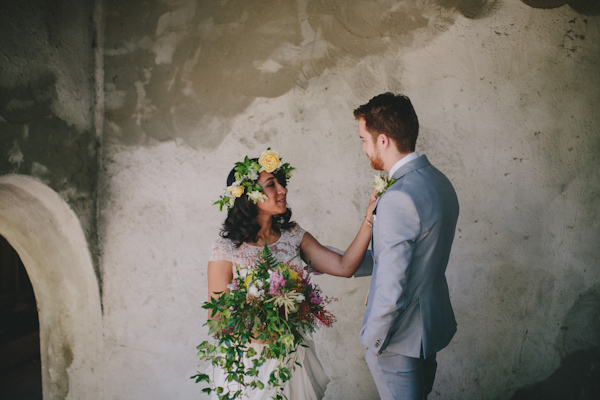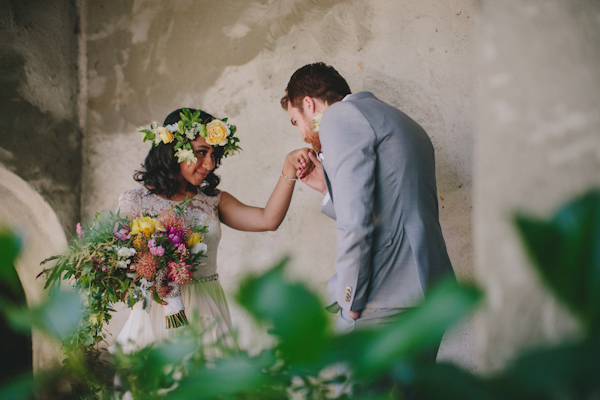 The Design: I wanted my guests to feel like they were at an intimate garden party. We achieved this by choosing a venue that was literally a working flower garden, but was also a family home which gave it that intimate air. All our decor added up to a not so formal, but oh so pleasant wedding with a cohesive and organic feel, and that was the point!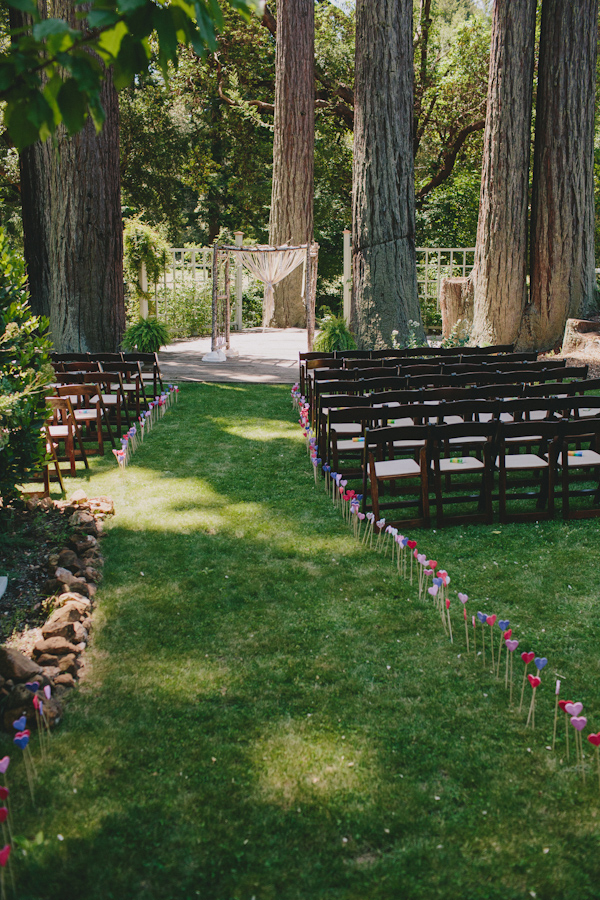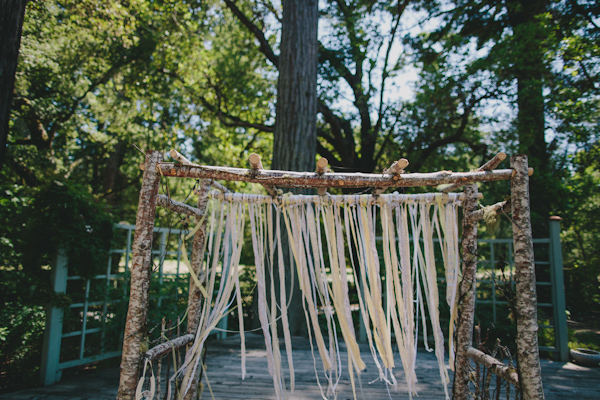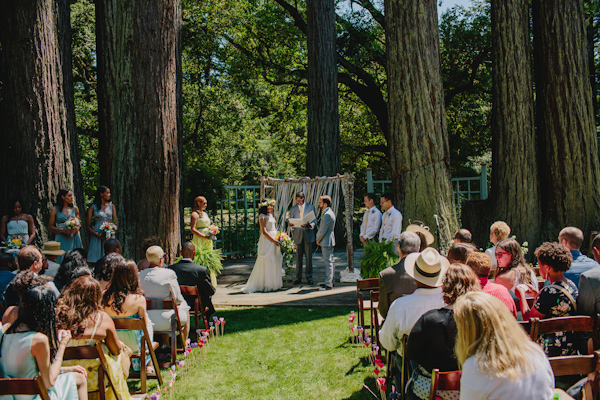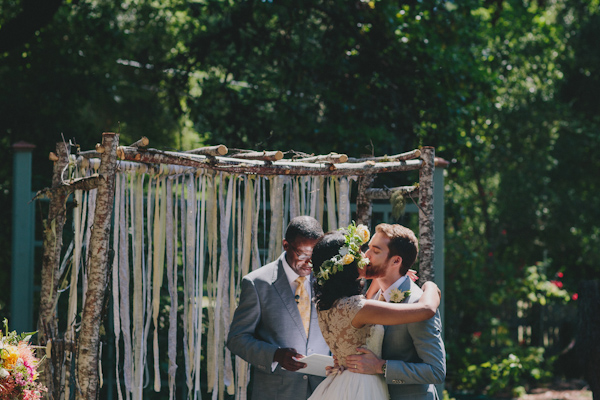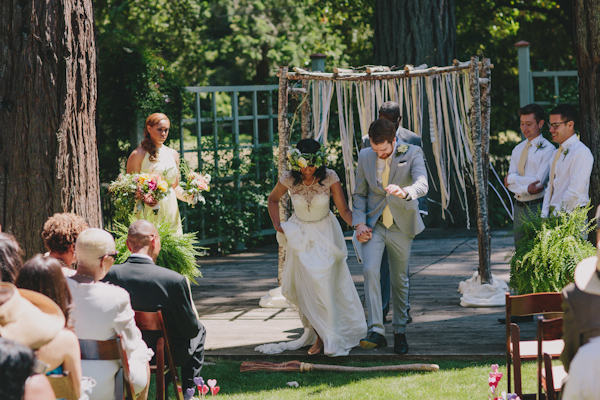 The Look: My fashion inspiration was romantic, simple, pre-raphaelite. I wanted everything to look soft and natural and a bit timeless. After the ceremony, someone said I reminded them of Shakespeare's Juliet which made me feel like I achieved what I went after! I originally wanted a couture designer gown, but instead I worked with "Project Runway" winner Leanne Marshall who created a custom altered gown based off one of her wedding dresses. Leanne was great to work with! The funny thing is I found accessorizing to be much much harder than designing my wedding dress! There are so many great wedding sashes and jewelry out there for brides that it's very difficult to choose from. In the end, I decided to wear simple jewelry from my paternal and maternal grandmothers, and let my flower crown and dress be the stars of the outfit.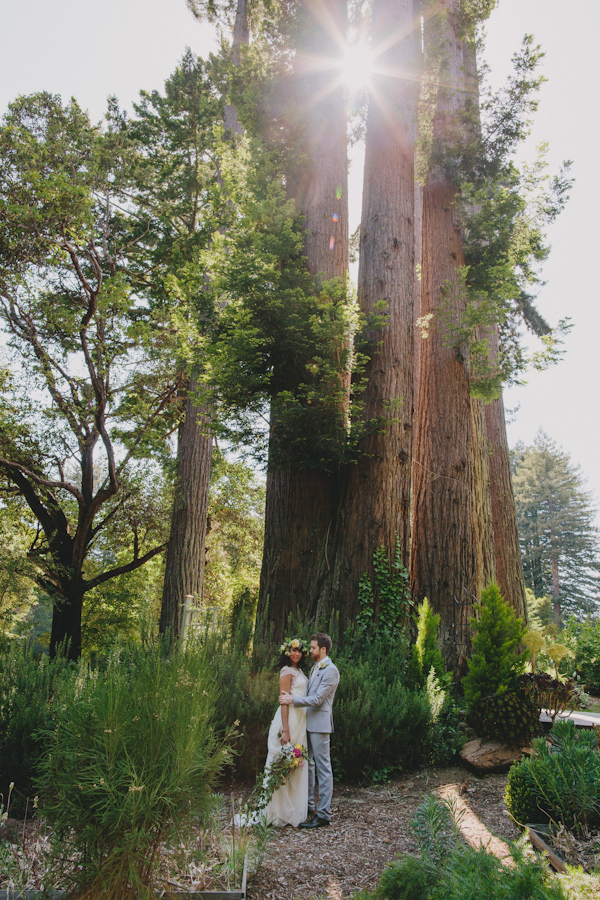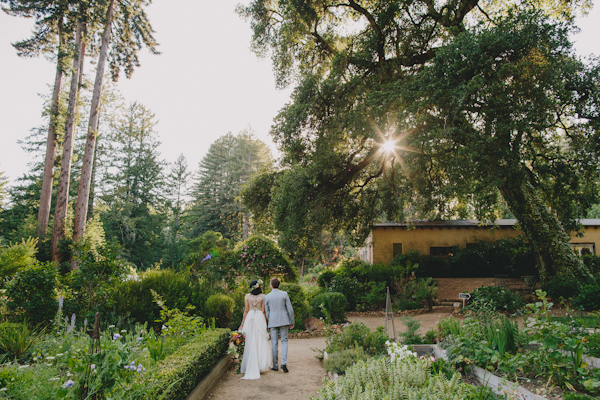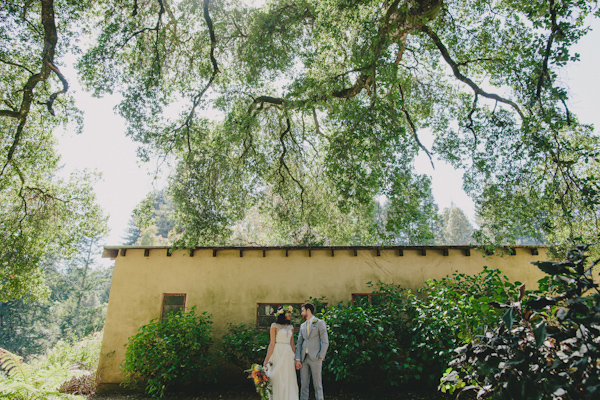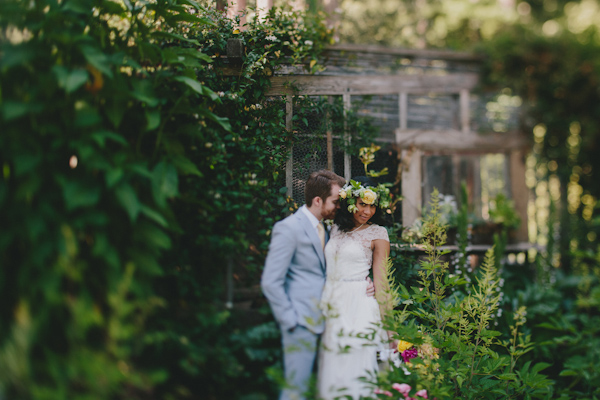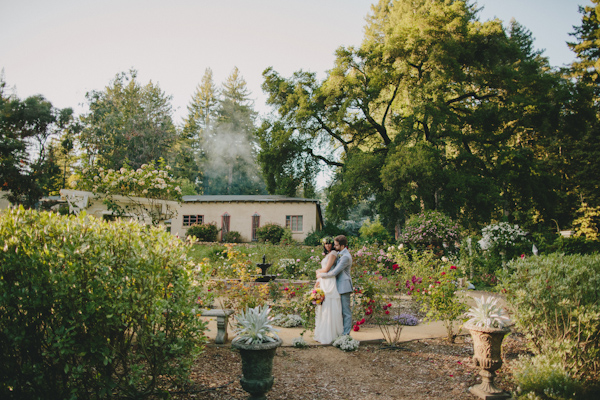 The Moments: My favorite part of the day was the first look, which was surprising because in the beginning I was not keen on doing a first look! It was actually one of the few things my husband really wanted to do (he felt that seeing me before the ceremony would calm his nerves) and it turned out to be really special! In that moment, I really felt like it was just Jeremy and I and I think it shows in the photos! I will treasure that sequence of photography forever I think.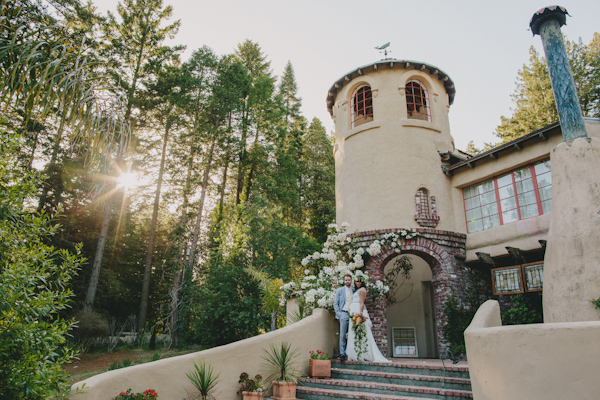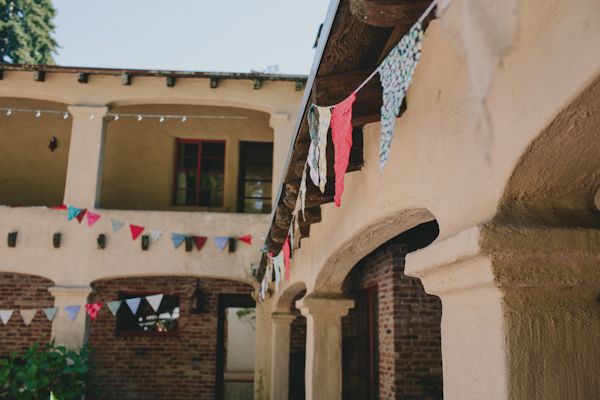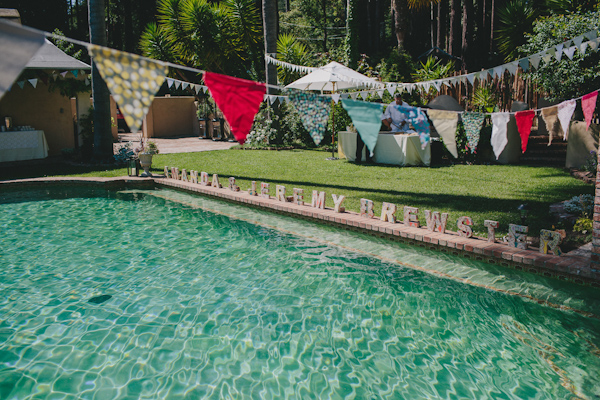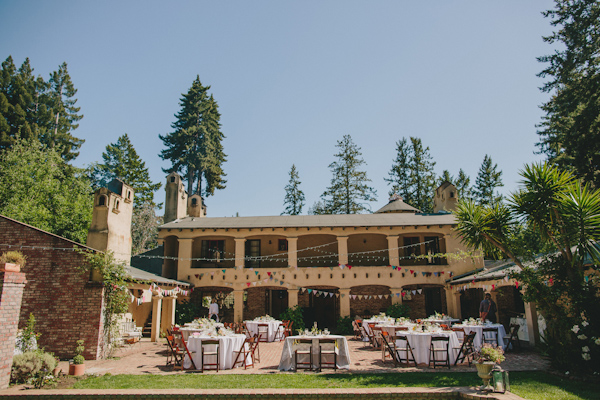 The Advice: My biggest advice for brides would be to try and carve out some reflection time before the wedding. This is a big day and chances are a lot of people put a lot of work into making it special. Make sure you have time to really savor that and take it all in!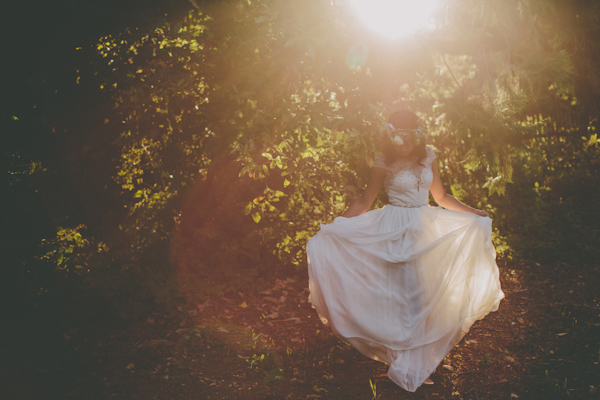 The Wedding Team:
Photographer: Sun + Life Photography
Event Planner: Connie Sanchez of Wedding Architects
Ceremony & Reception Venue: Castle House & Garden
Officiant: Rev. Ali Hasan
Invitation & Program Designer: Gaita Baumgaertner
Catering: Kim Santia of Feast for a King
Florist: Teresa Sabankaya of Tessa's Garden
Cakes: The Prolific Oven, The Buttery, Aki's Bakery, Dick's Bakery
Wedding Dress: Leanne Marshall
Bridal Accessories: Family heirlooms, BHLDN
Groom's & Groomsmen's Apparel: Zara
Hair Stylist: Da1Above Hair Salon
Makeup Artist : Nina Barbosa of Glambox Beauty
DJ: Tyler Scott of Sound in Motion
Transportation: Santa Cruz Experience
Thank you Amanda and Jeremy for sharing your wedding with us!
Thinking of having a relaxed wedding like Amanda and Jeremy? Check out Jess and Irish's fun Australia wedding!