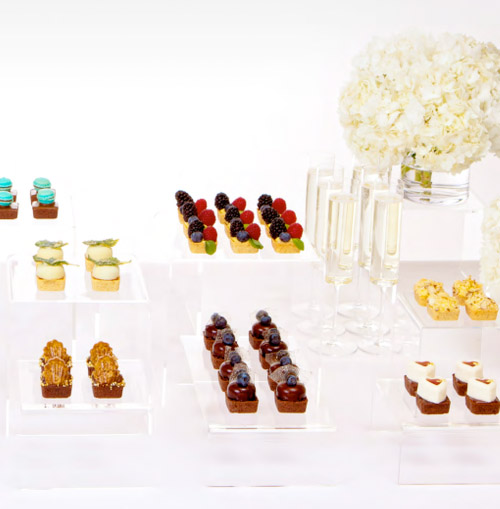 yüum! Today I have something beautiful AND delicious to share. früute is a little gem of a dessert shop, located in West Hollywood. Their one-of-a-kind, handmade tiny tarts are like edible jewels…gorgeous, colorful, and sparkly with flecks of gold and shiny berries. They describe their offerings as "couture tarts…a delicious little moment of artistry".
früute's little tarts are exquisite on their own, but are even more elegant and glamorous in this gorgeous dessert buffet constructed of Lucite stands. I love the idea of beautiful hand-crafted sweets for an event, and the tiny size makes them perfect for sampling several incredible flavor combinations. What a treat for your guests!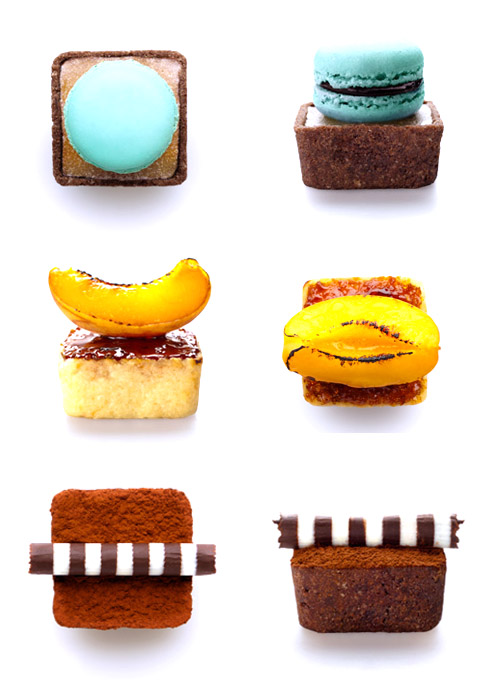 The tarts pictured above, from top, are Budino, with butterscotch pudding in a chocolate crust topped with a caramel macaron; Creme Brulee with a torched apricot and peach; and Tiramisu topped with a handmade chocolate straw.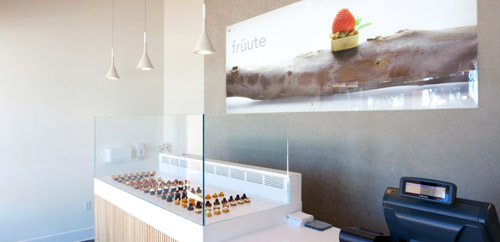 Los Angeles Foodie described the früute store as "The Apple Store of Desserts". So true! I love how the spare, modern decor lets the tiny tarts shine.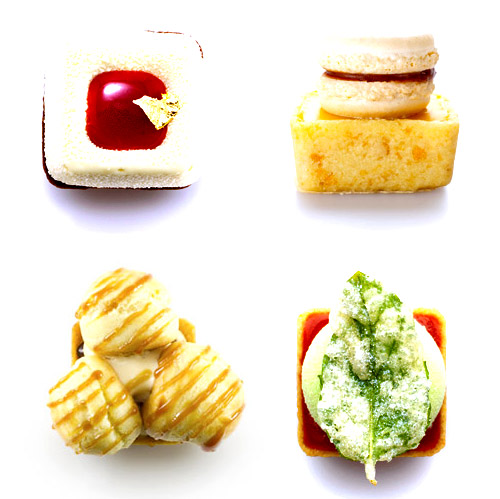 Pictured above, clockwise from upper left: Raspberry Lychee (with real gold leaf!); Mango with White Chocolate Ganache; Orange Wasabi in Pistachio Crust; and Bailey's Puff, featuring the cutest little profiteroles I've ever seen!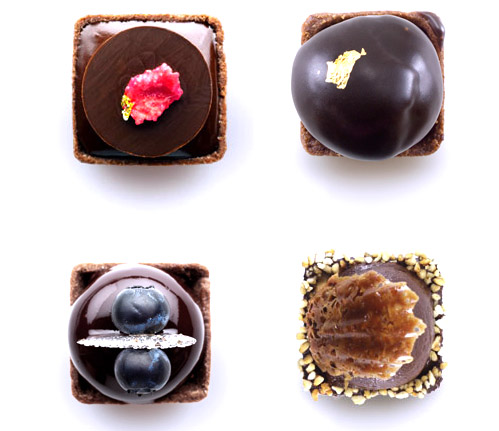 Of course, früute has chocolate tarts too! Clockwise from upper left: Chocolate, featuring the prettiest little edible rose petal; Cherry Puff; Black Pepper Blueberry; and Banana Hazelnut.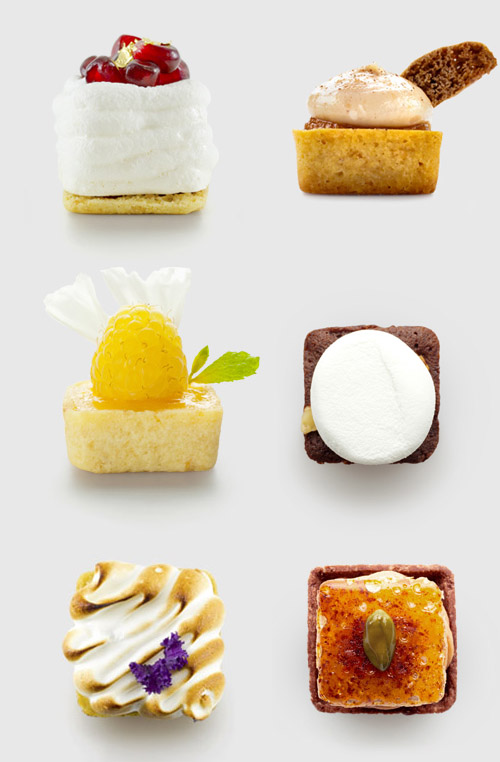 Above, clockwise from upper left: Pomegranate Cup (with raspberry port and chocolate hidden in that meringue shell!); Pumpkin Spice; Snowball, which features all the old campfire favorites from s'mores; Mont Blanc; Citron; and Yuzu Mint.
I hope you are inspired to pop into früute if you are in the LA area; and consider beautiful, tiny treats for your event, wherever you are!