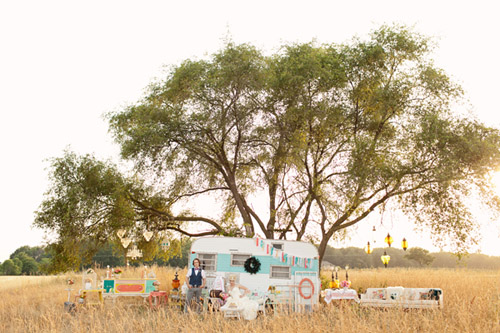 We always love the opportunity to support new businesses and creative ventures, so today I'm very happy to introduce you all to Fancy Fray, the new vintage furniture and wedding decor rental business in Michigan from our friends and Junebug member photographers Mindy and Ben from Studio 6.23. As Mindy and Ben described in a recent blog post, this new business was born out of Mindy's passion for finding treasures at flea markets, antique stores and junk shops – it comes second only to her passion for being a photographer. Simply put, Fancy Fray is "a place where brides and designers can rent all the stuff theyve been buying for their vintage styled weddings (chandeliers, vintage buffets, velvet couches, and oh so much more!)."
To kick off the launch of Fancy Fray, Mindy and Ben teamed up with a fabulous group of other wedding pros and created this whimsical photo shoot with all their new goods. It's the ultimate, over-the-top, vintage style decor extravaganza! If this is the look you love, dive in deep and get inspired! And if you're looking for decor pieces for your midwest wedding, visit www.FancyFray.com to learn more.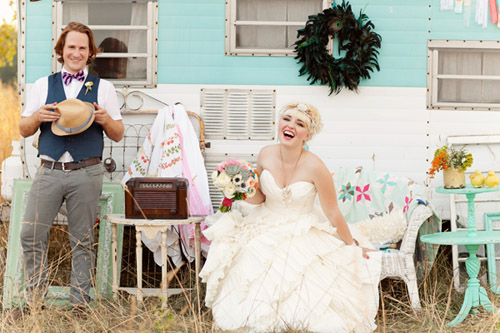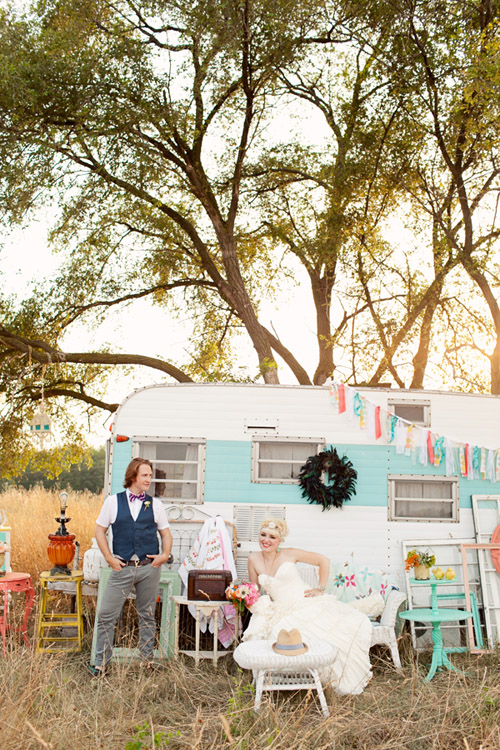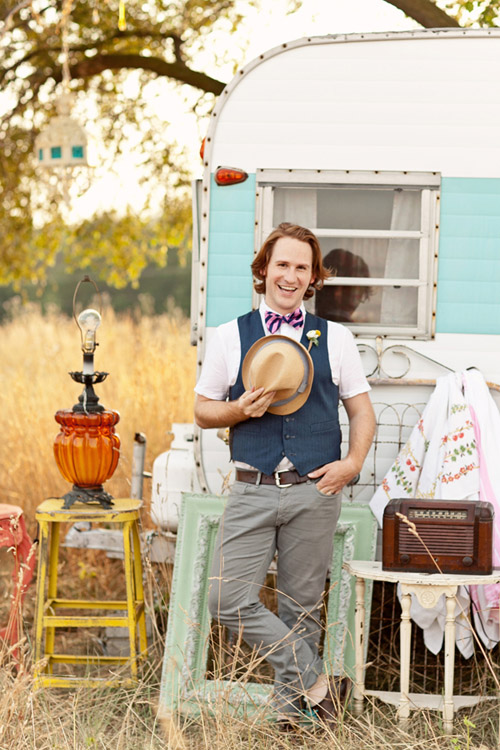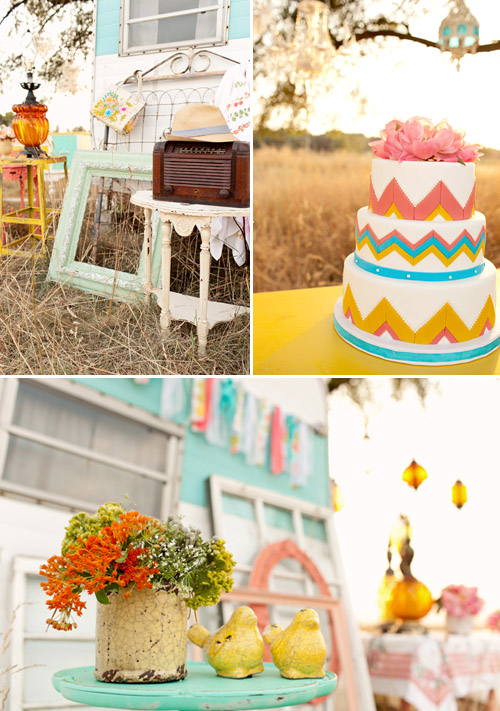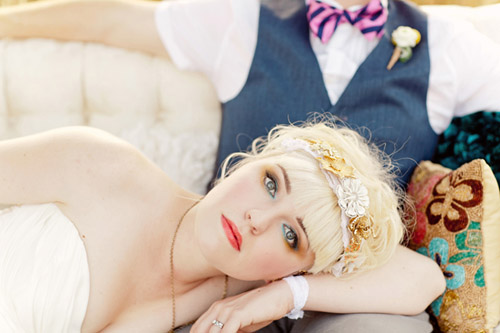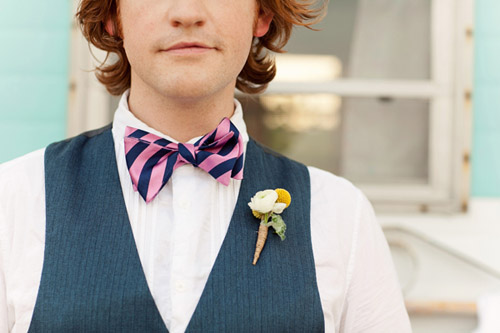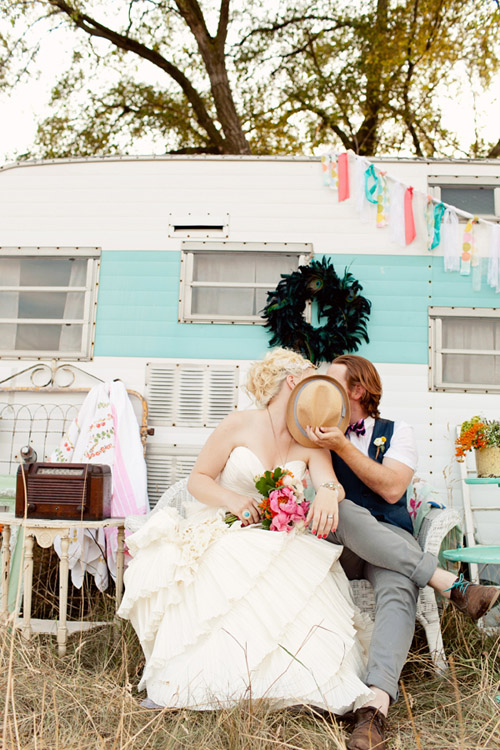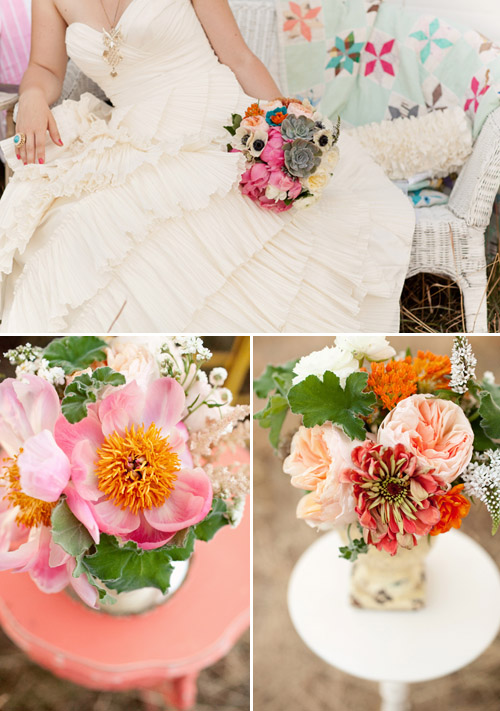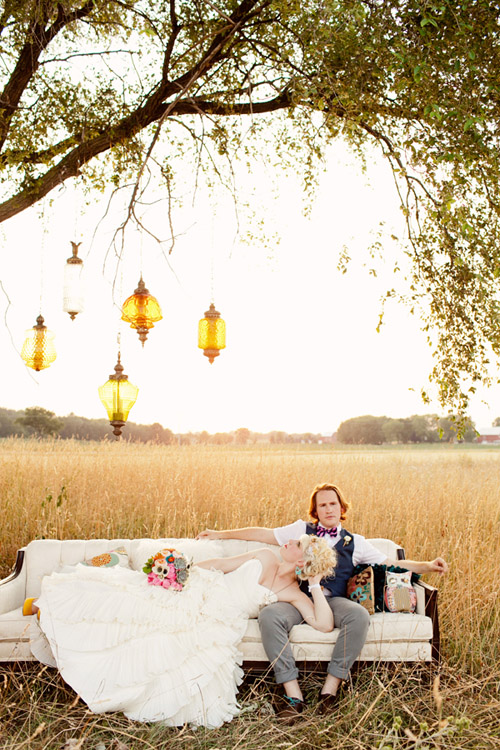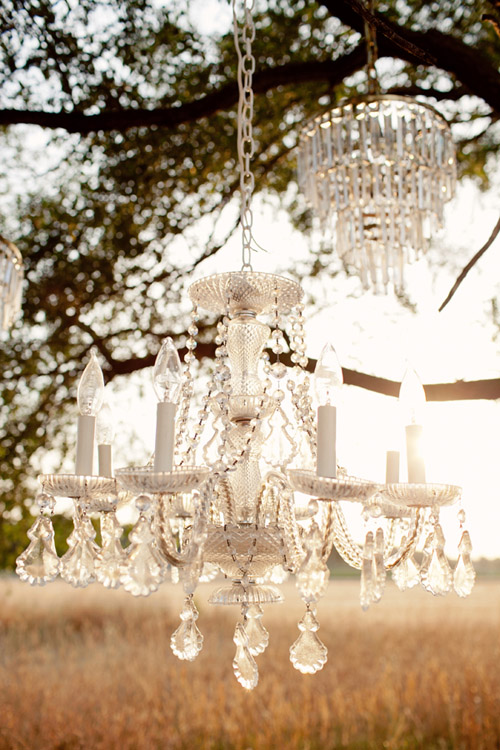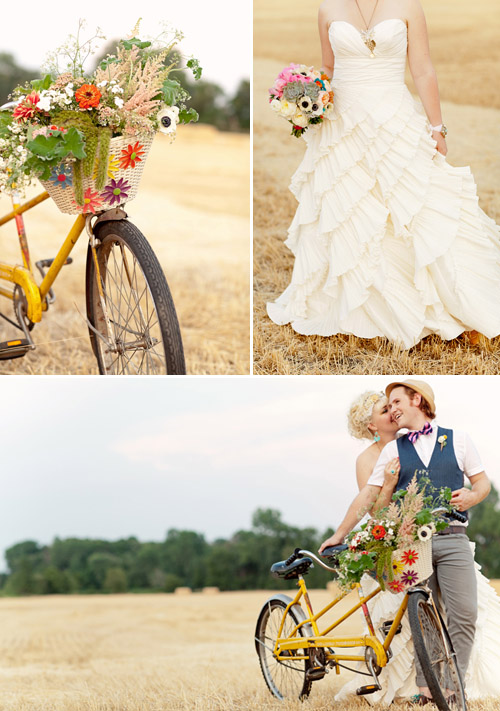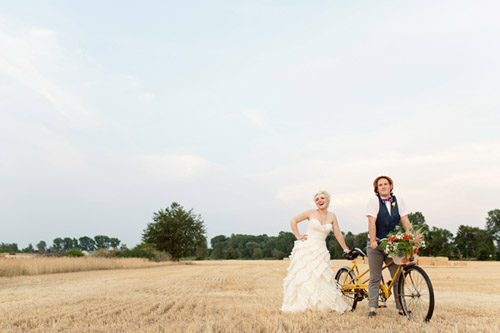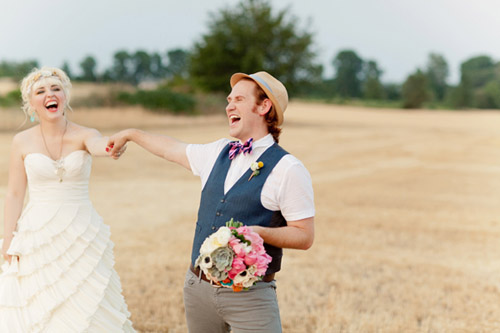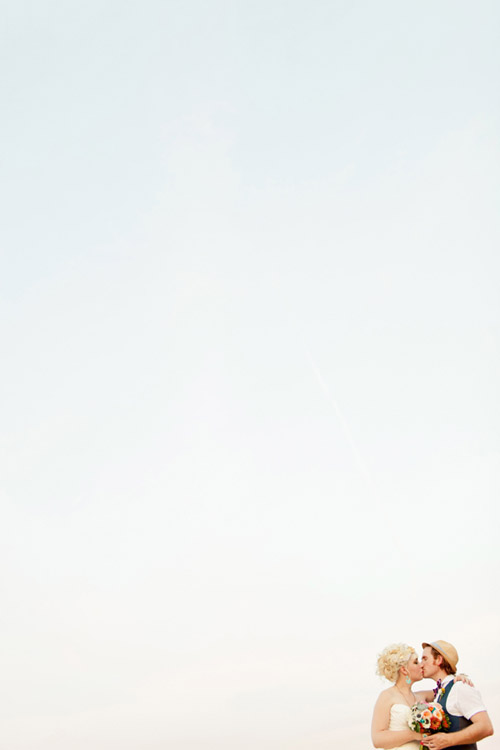 Thanks so much for sharing your shoot with us Fancy Fray!
The Photo Shoot Team:
Vintage Wedding Rentals: Fancy Fray
Photography: Studio 6.23
Design: Mindy Peterson of Studio 6.23
Models: Jayden and Caz from Woodnote Photography
Flowers: Modern Day Floral
Hair & Makeup: Rebecca Gohl
Cake: Mirabella Confections
Dress: Renee Austin Wedding
Trailer: Courtesy of Chip and Dann at Rebel Reclaimed