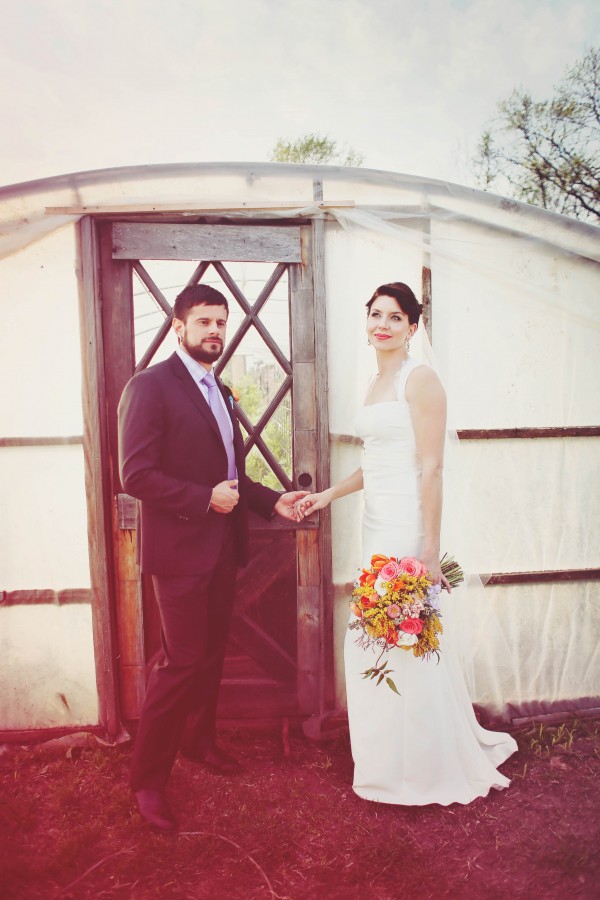 Austin weddings are known for their eclectic vibes, fun use of colors, and amazing food out of a trailer. Lily and Ray's vibrant wedding at Springdale Farm incorporated a bright coral, aqua, and lavender color palette, which set the mood for a lighthearted and fun celebration. Eclectic Images captured it all, from the first look Lily and her daughter shared with Ray, to the delicious array from The Peached Tortilla, to the sparkler send-off at the end of the night.
The Couple: Lily and Ray
The Wedding: Springdale Farm, Austin, Texas
The Inspiration: "I wanted a simple, personal and comfortable wedding. The decor was very simple, mostly DIY! All of our vendors were local. The flowers were by Petals Ink and were whimsical and bright. Springdale Farm didn't need much decorating…the green grass, twinkling pecan trees and beautiful farm house make for an amazing venue. In memory of my grandmother, I used her lace tablecloth and pink glass for my dessert table."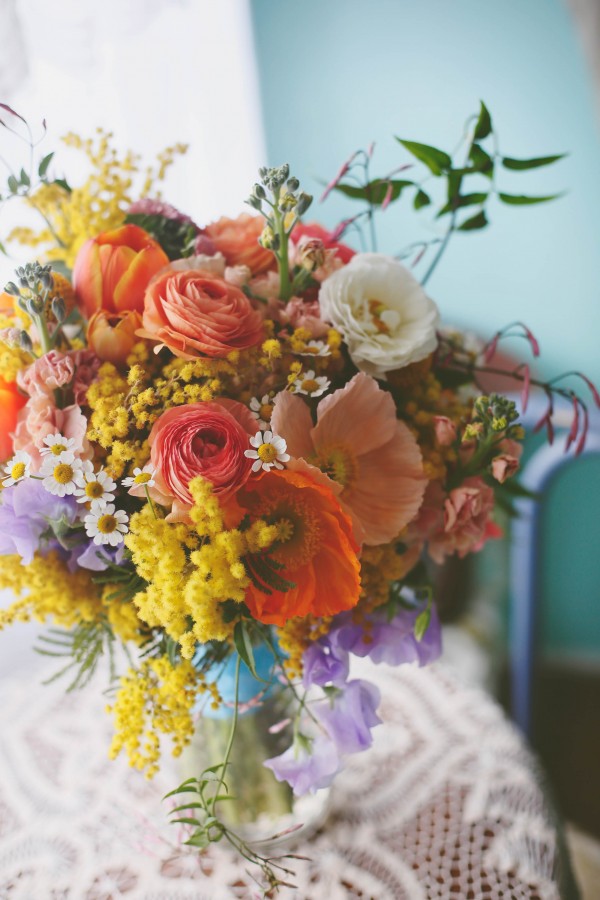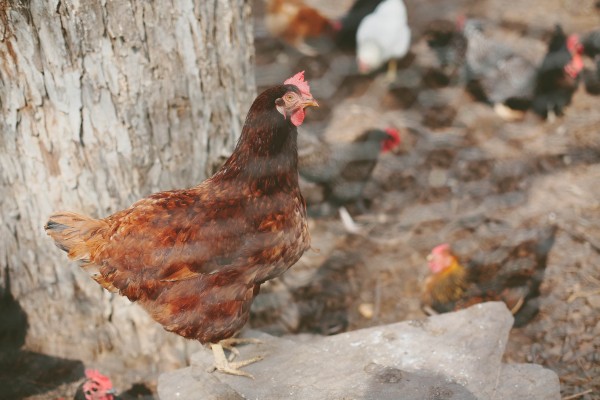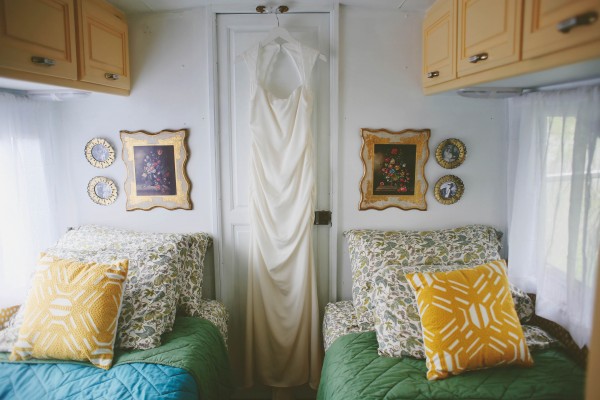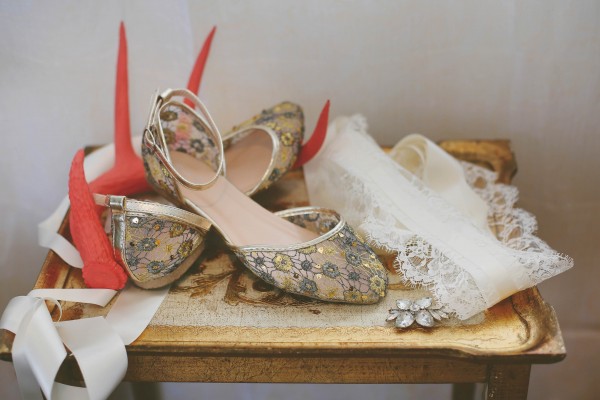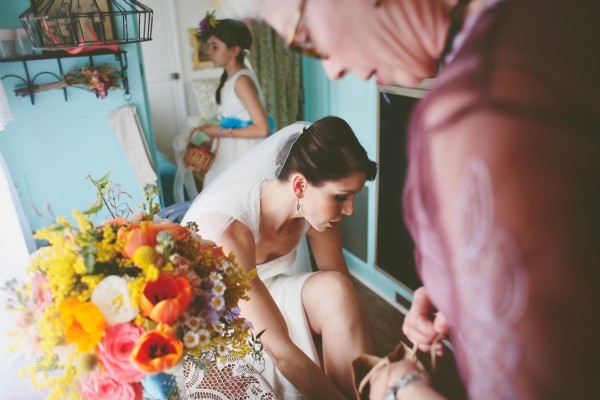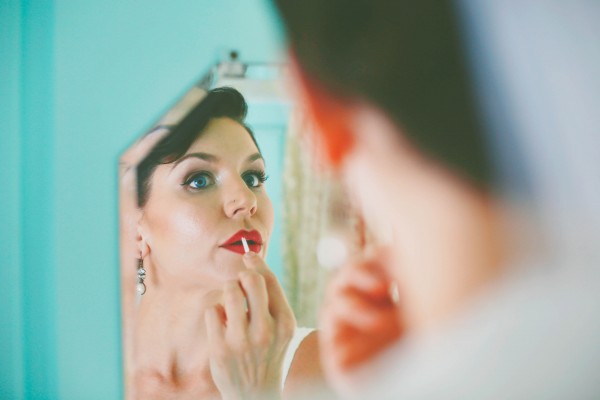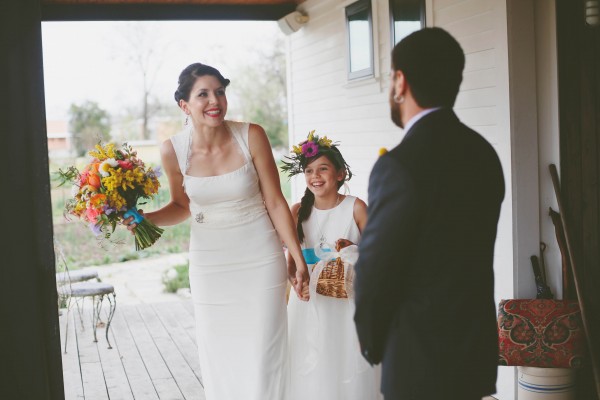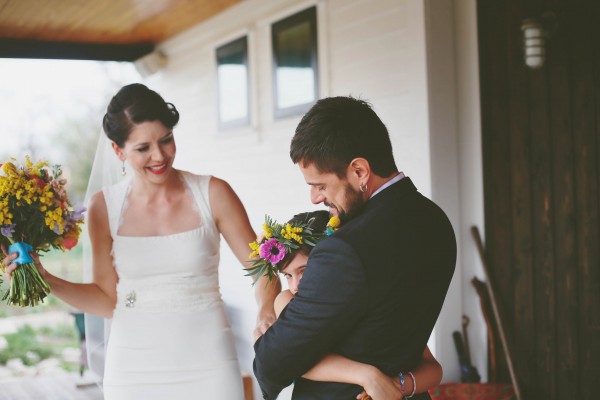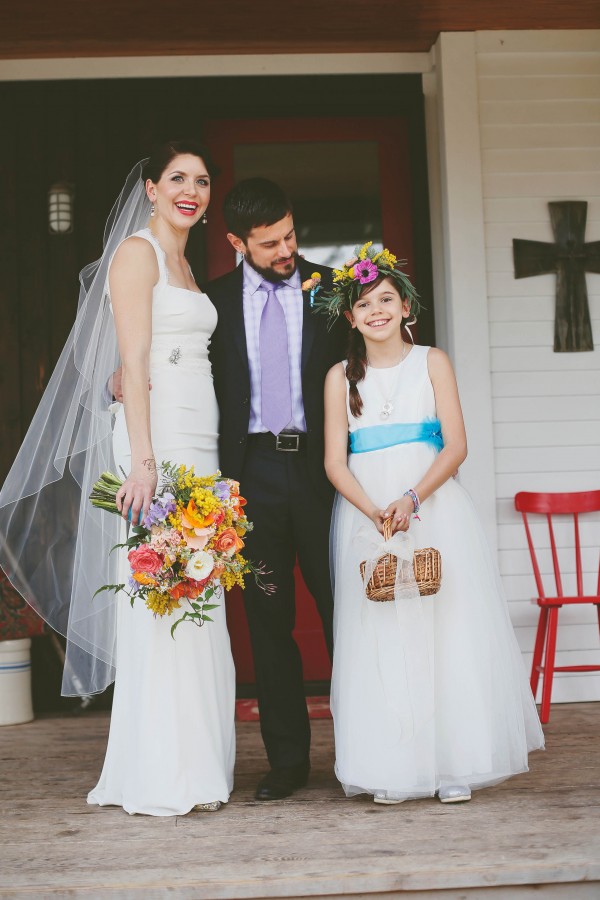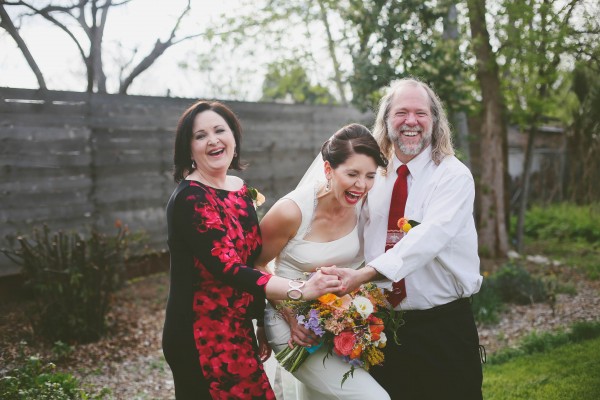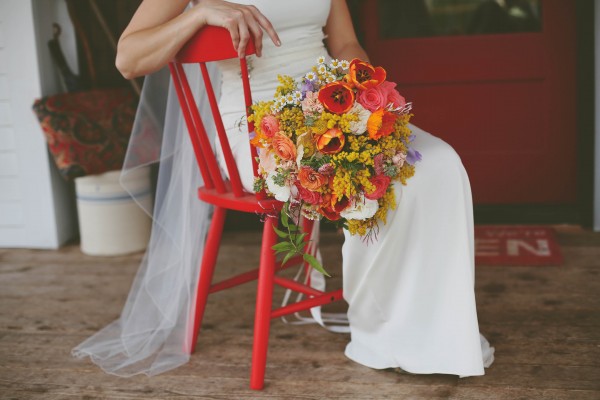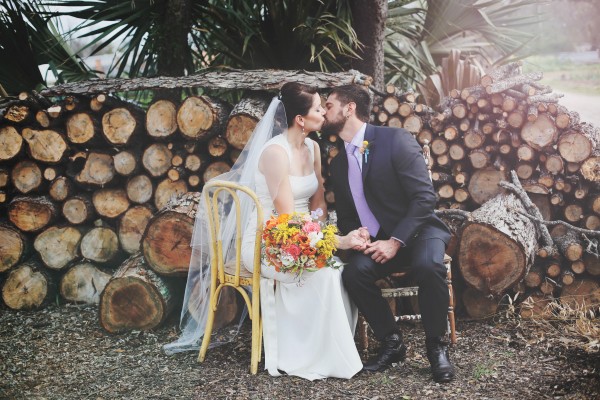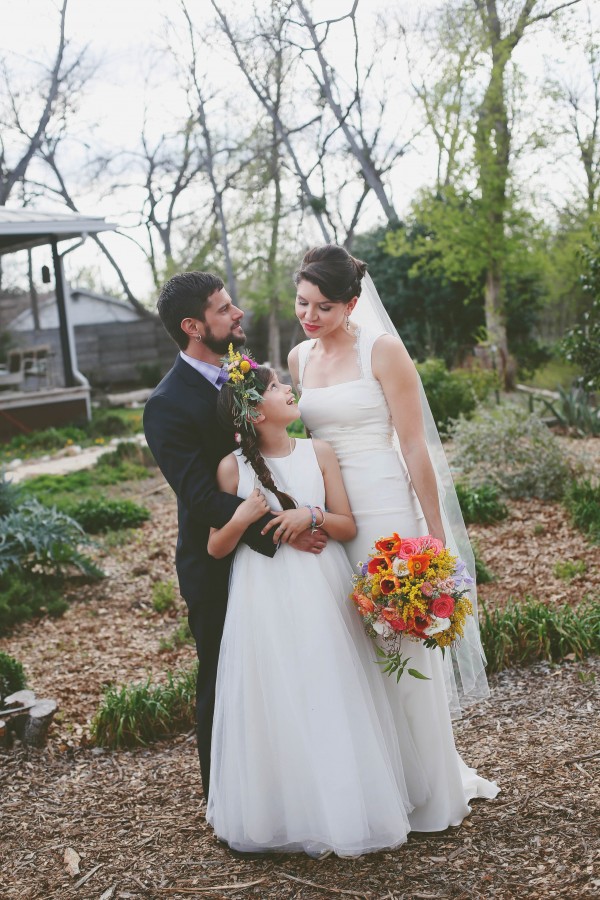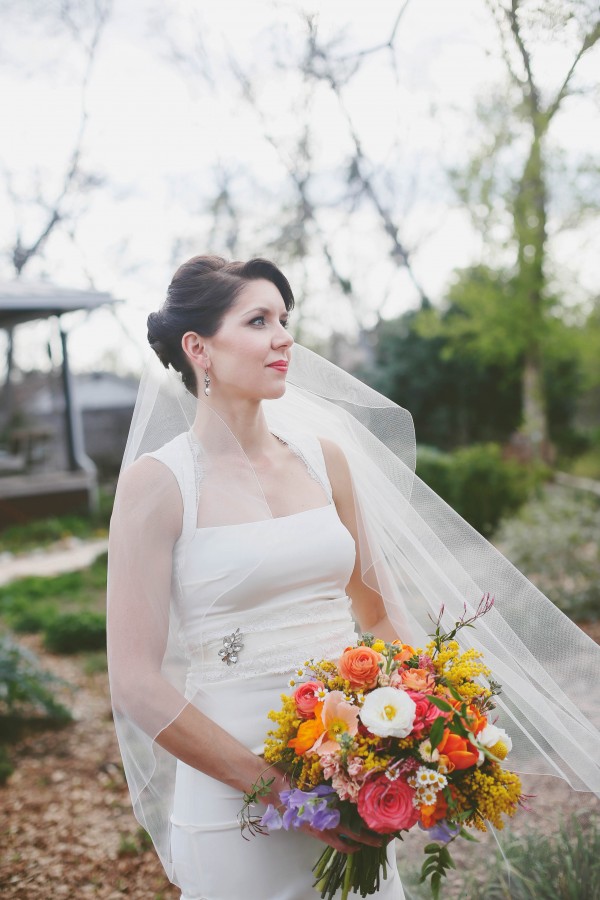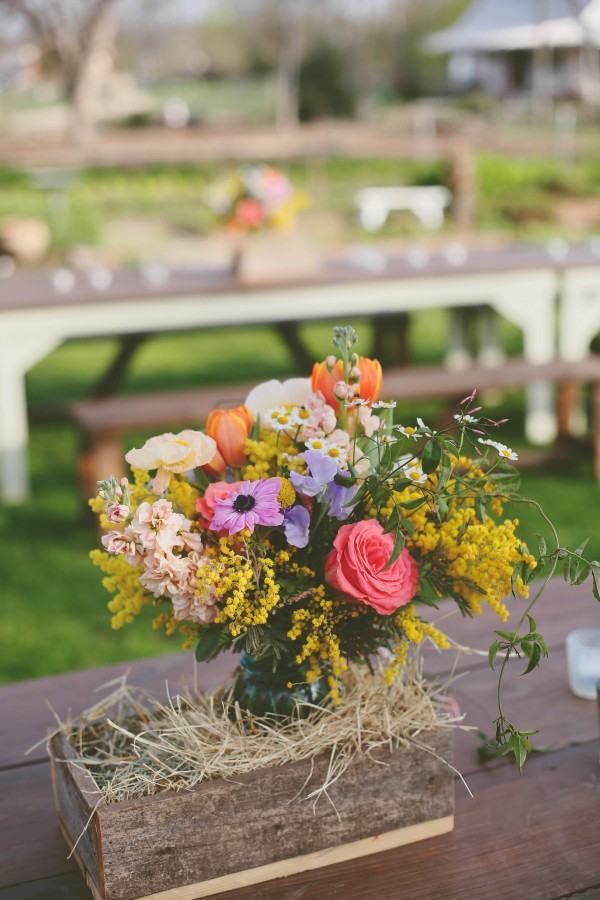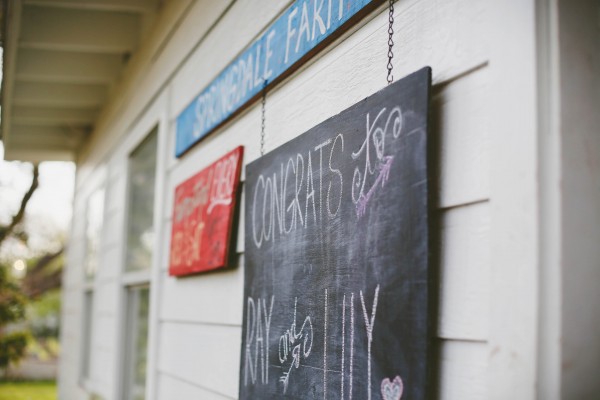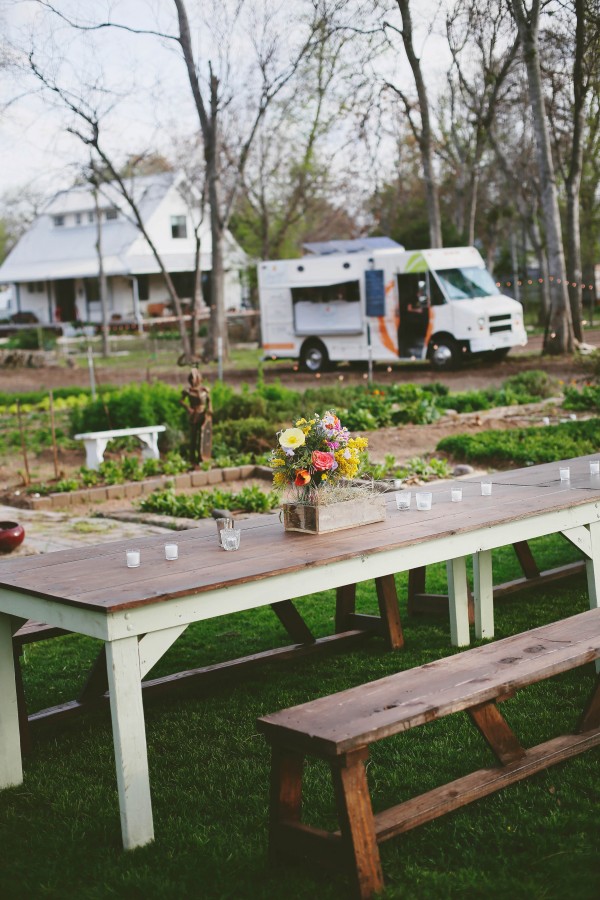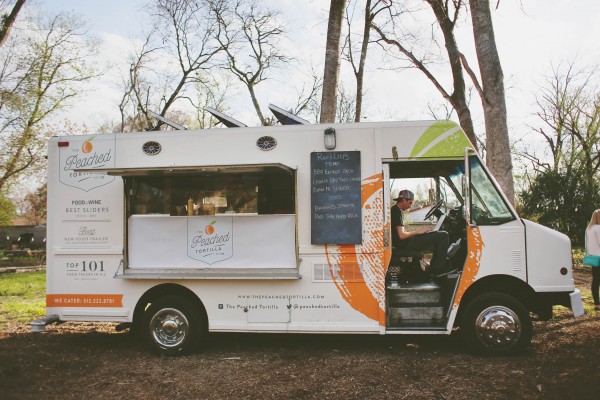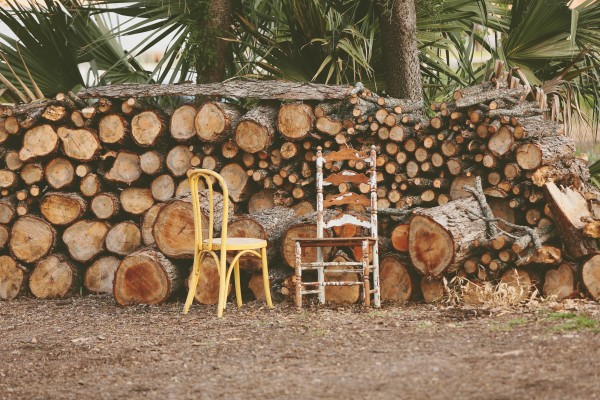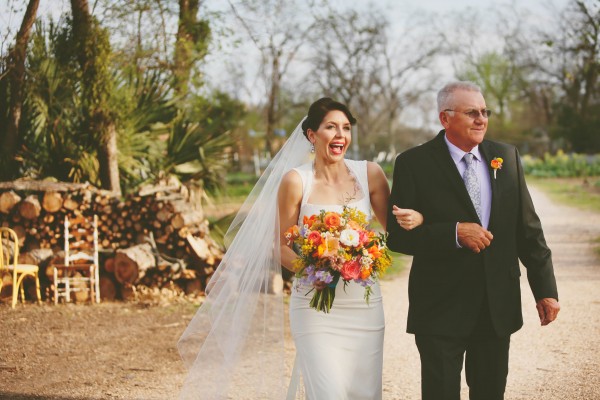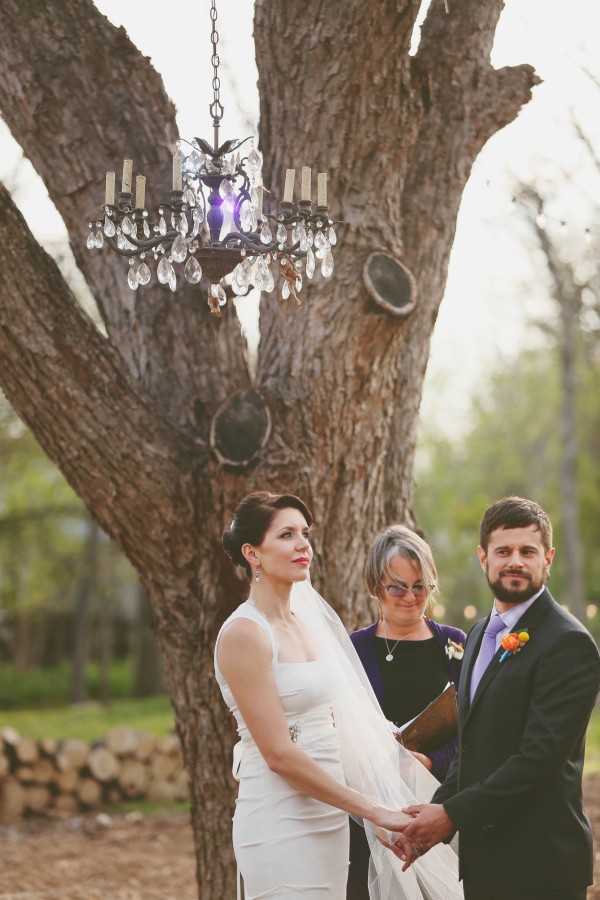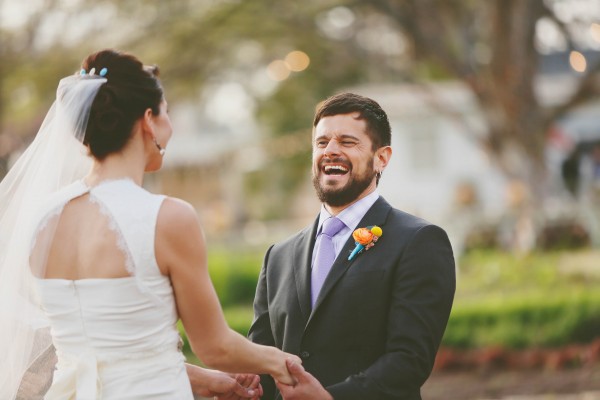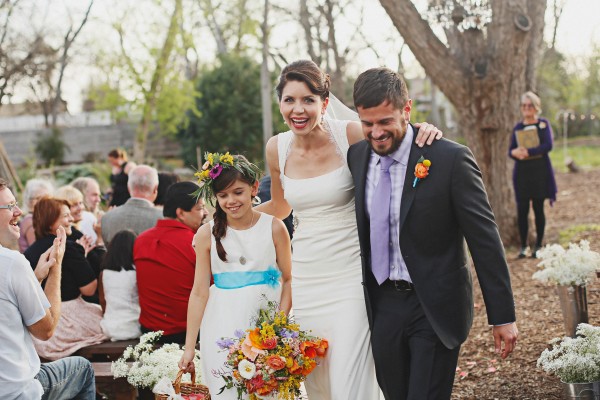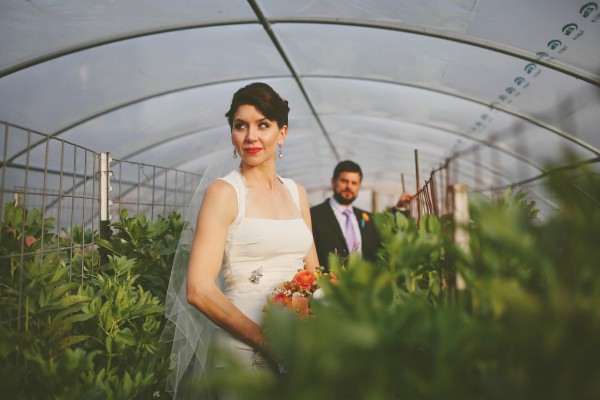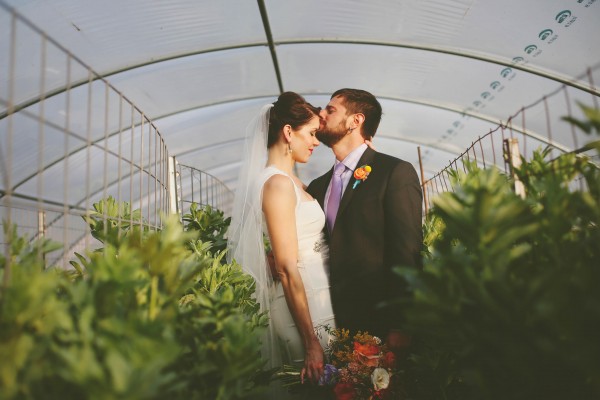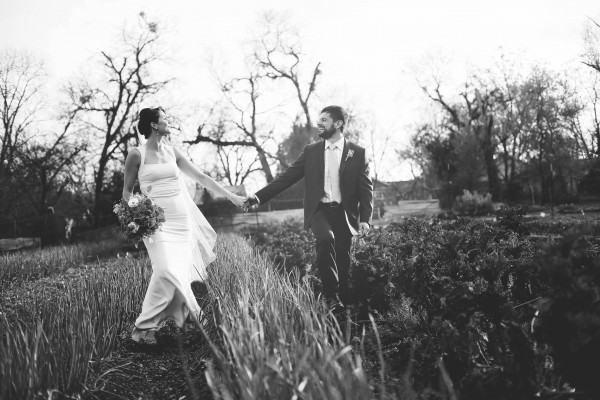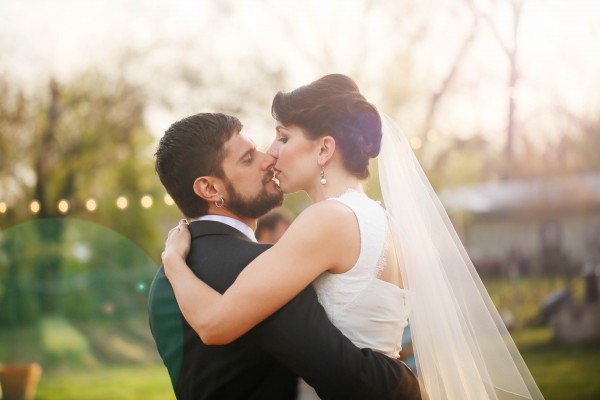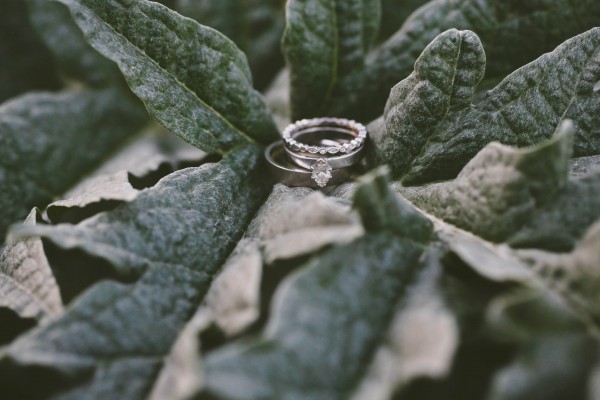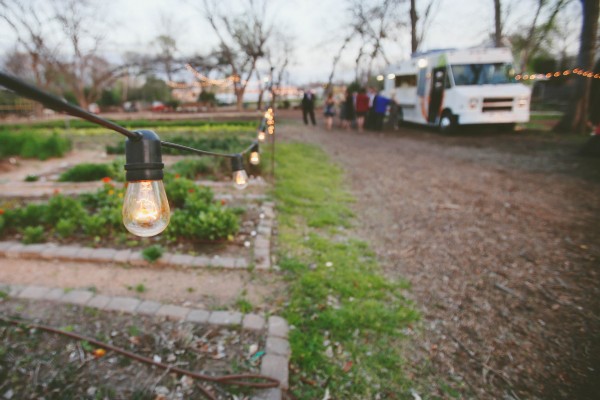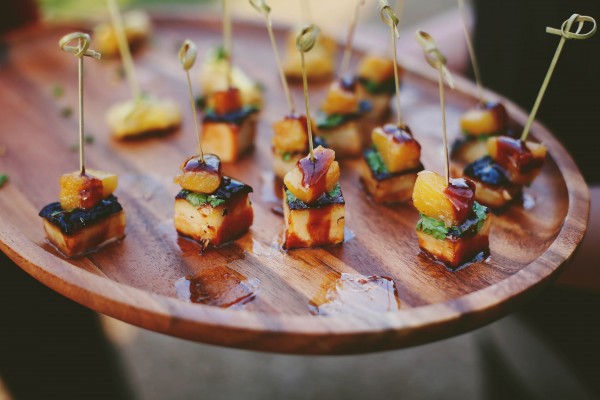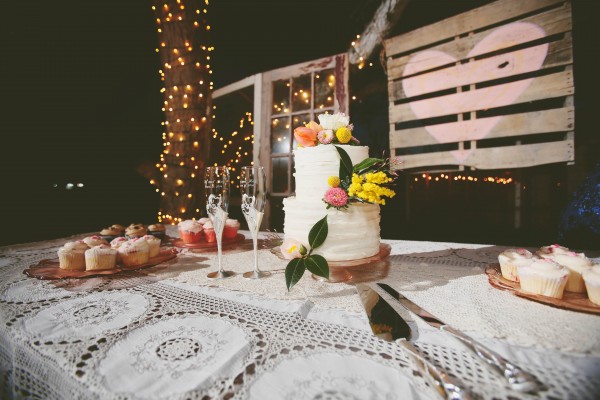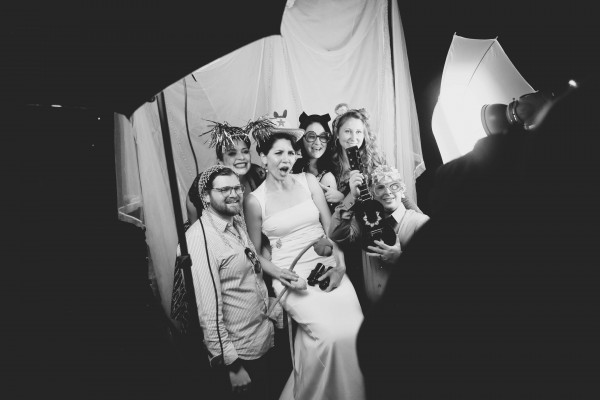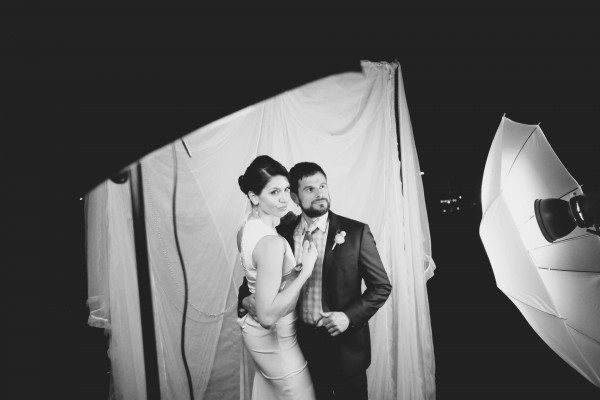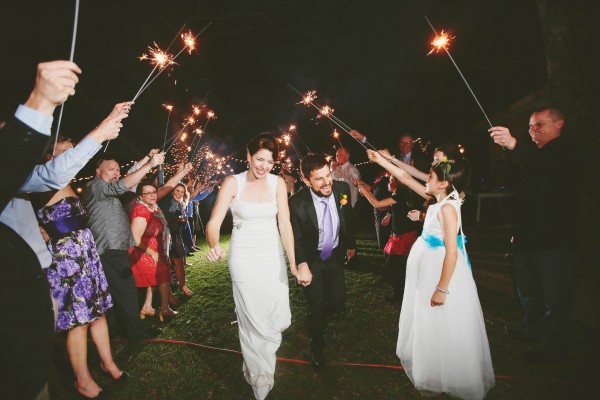 The Moments: "My favorite moment was when our daughter Emma and I did the "reveal" with Ray before the wedding…we all burst into tears when we saw one another."
The Couple Recommends: "All of the vendors were absolutely fabulous. Gretchen from Petals' Ink is an insanely creative mind reader and made the most beautiful flower arrangements. Tess from The Peached Tortilla was so easy to work with and very helpful with wedding food tastings and menu selection. Makenzi Laine makeup artist came to our house and created the hair and makeup exactly how i'd envisioned.
The Wedding Team:
Photography – Eclectic Images, SMS Photography
Venue – Springdale Farm
Floral Design – Petals Ink
Catering – The Peached Tortilla
Cake – Sugar Mama's Bakeshop
Officiant – Spike Gillespie
DJ – DJ Elemento
Hair & Makeup Artist – Makenzi Laine
Wedding Dress – Unbridaled
Rings – Franzetti Jewelers
Thank you to Eclectic Images for sharing such fun images from Lily and Ray's colorful Austin wedding. For more farm wedding inspiration, check out Brit and Daniel's handmade farm wedding in Oklahoma.