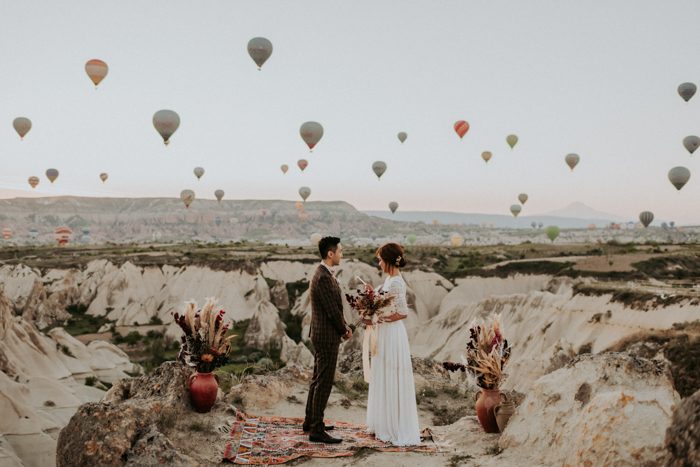 If you've been searching for unique elopement ideas, get ready to fall head over heels for every photo Phan Tien captured of Louise and James! We can't imagine a more romantic, picturesque place to exchange vows than with hundreds of colorful hot air balloons floating in the background as the sun rises over the Cappadocia landscapes. It was important to the couple that their outfits match the scenery, and we think they totally pulled with off with Louise in a gorgeous Ho-dieng dress accented with florals designed by Atelier Aimer. Scroll on and get all the unique elopement inspiration you'll ever need!
The Couple:
Louise & James
The Wedding:
Sultan Cave Suites, Cappadocia, Turkey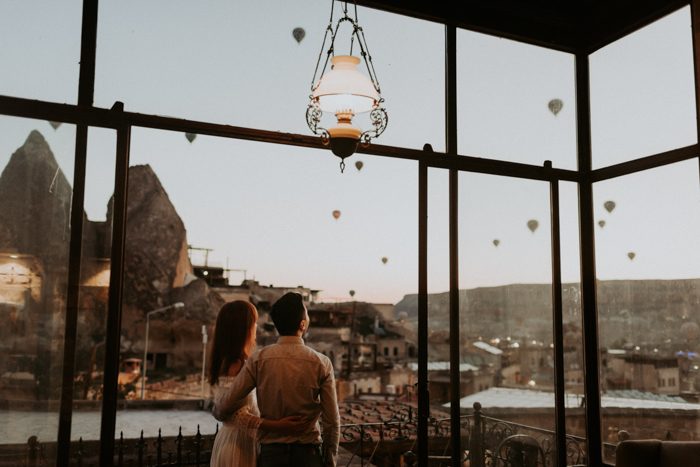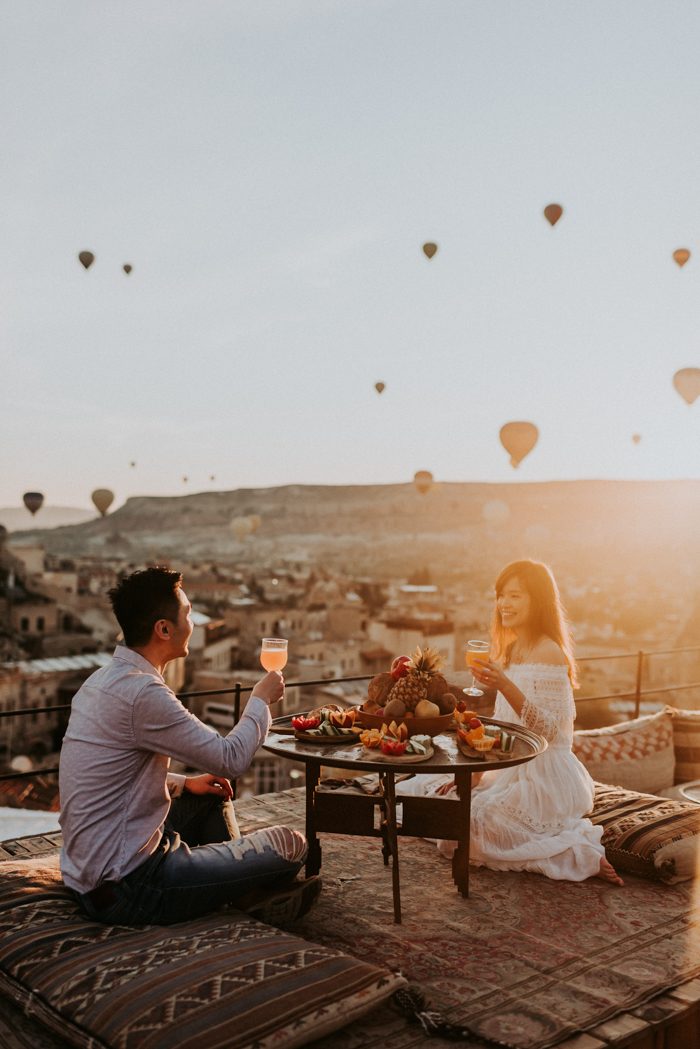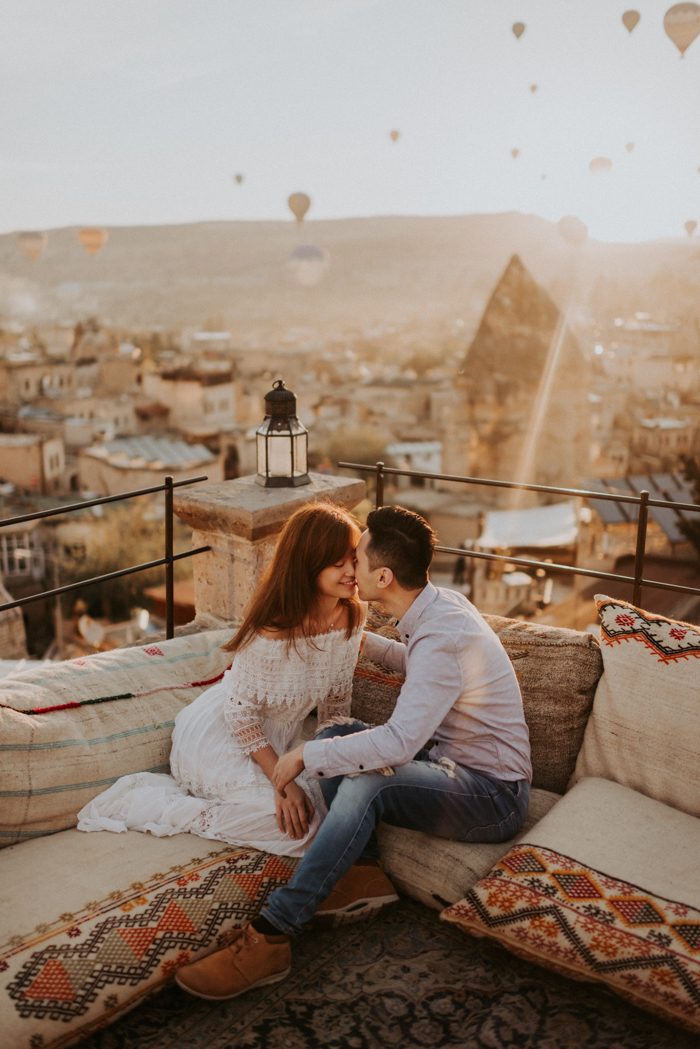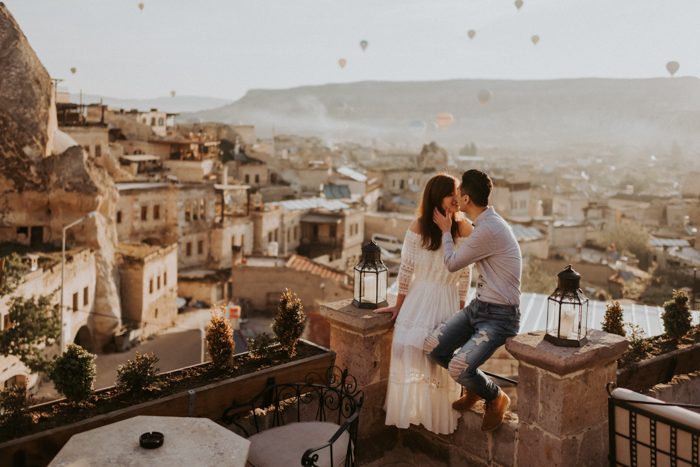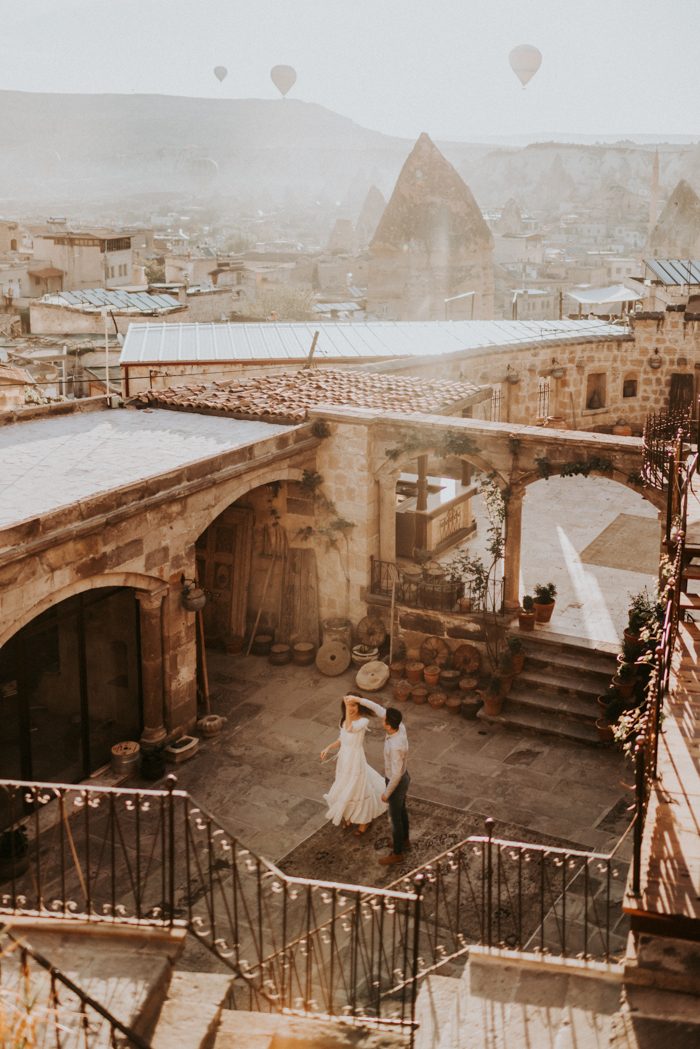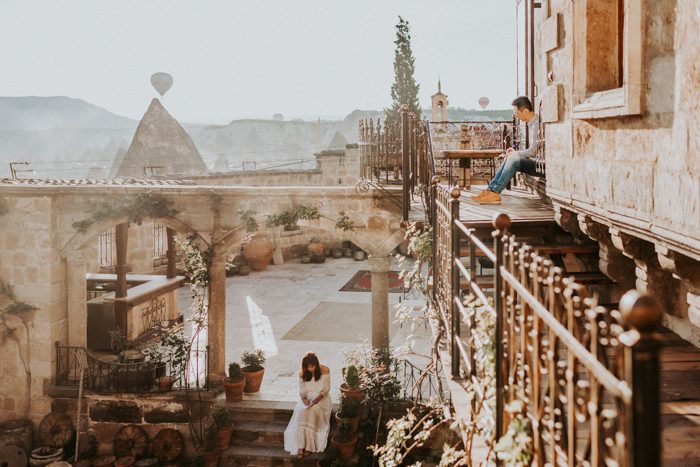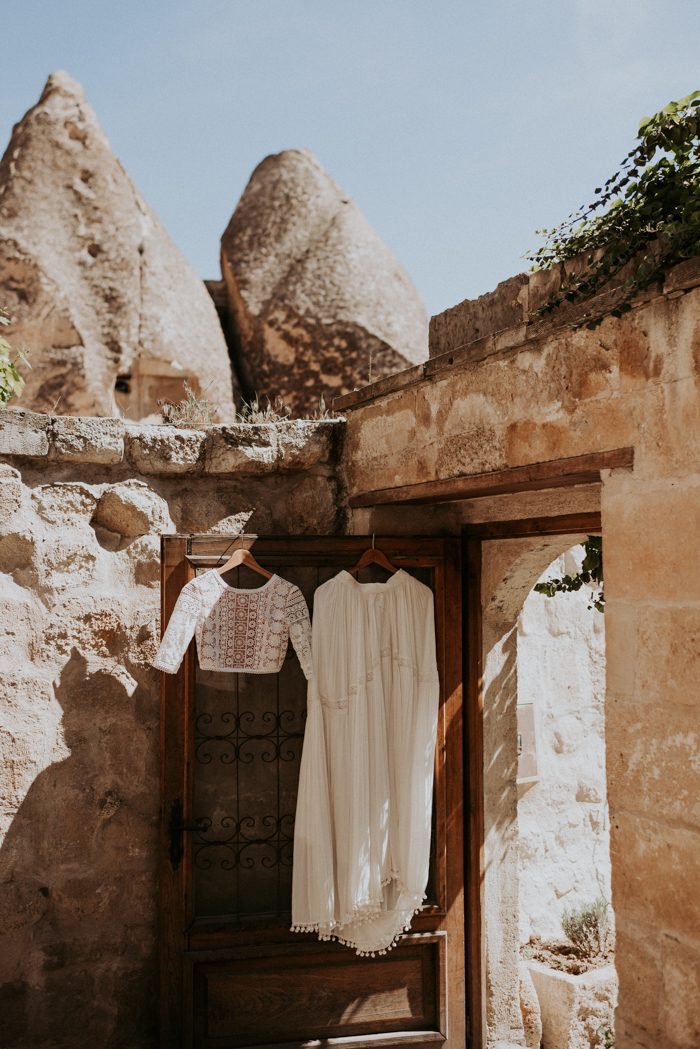 The groom's outfit was dark brown and the bride's dress was cream/slightly vintage. We also had some lovely dry flowers which looked rustic and bohemian. It matched the scenery.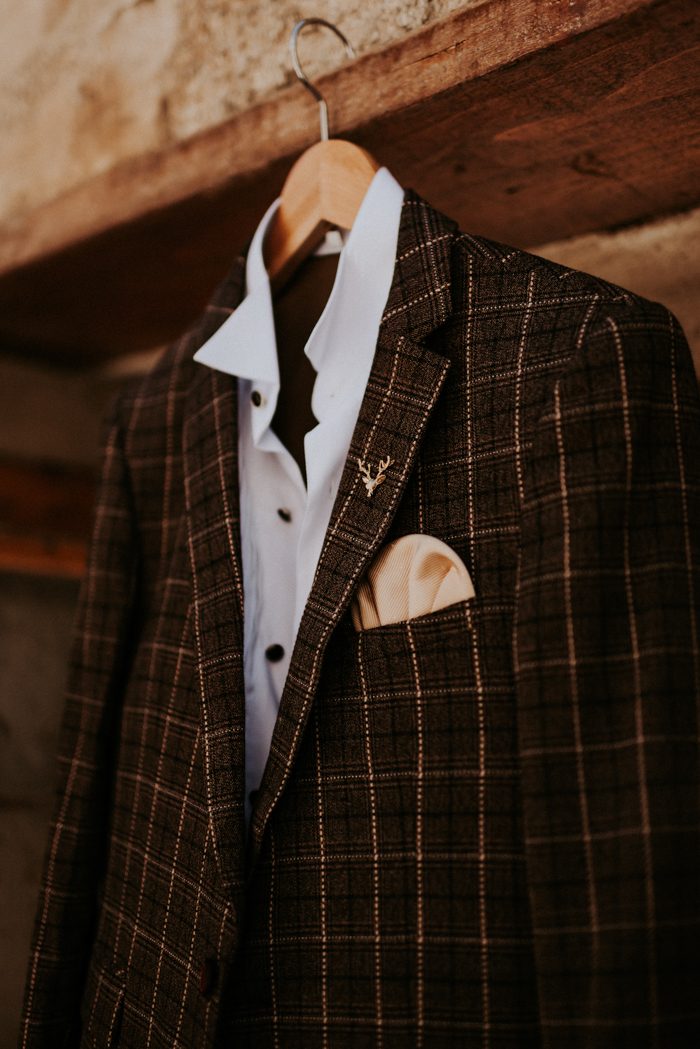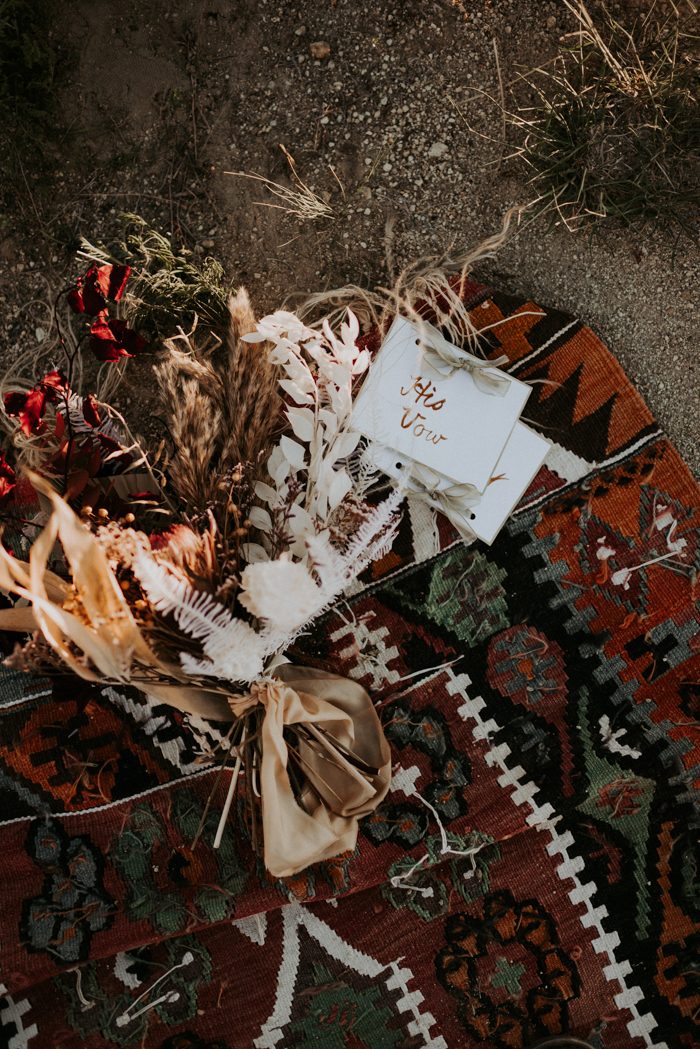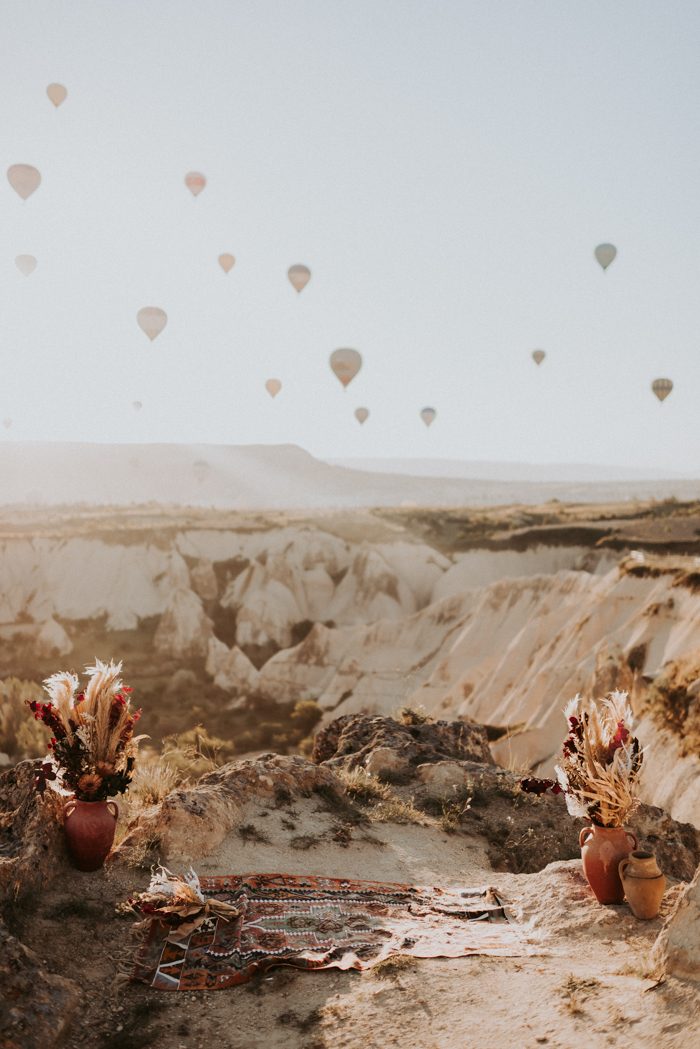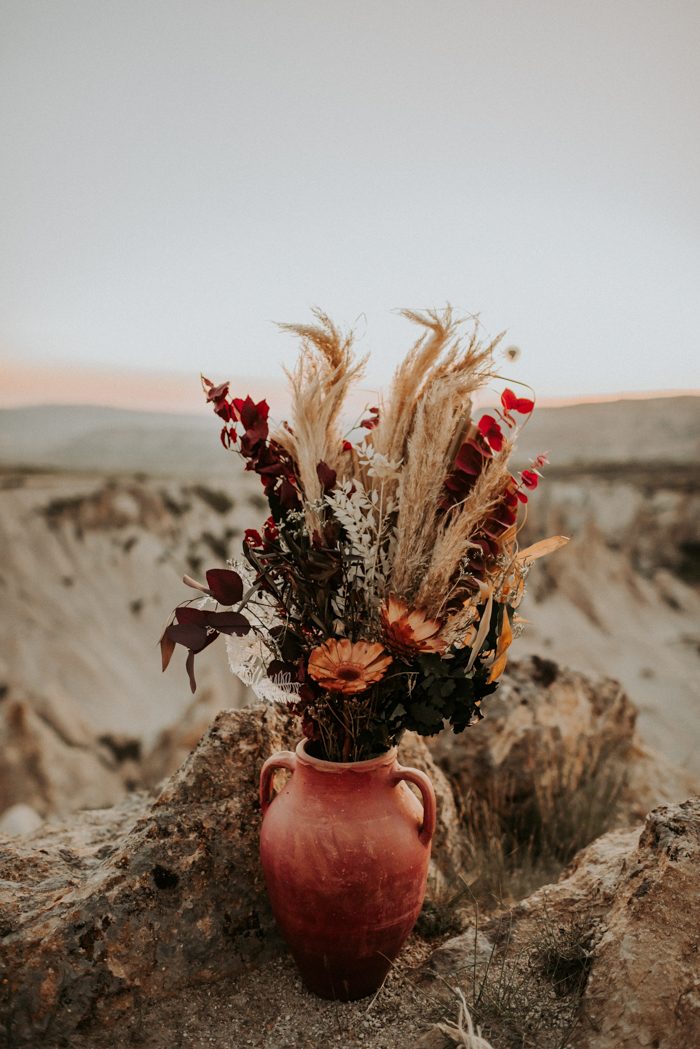 Tien led us to a "secret" spot at the edge of a cliff, and we never questioned his instructions! It was an exciting feeling watching the sun rise above the grandeur of the landscapes of beautiful Cappadocia, with possibly more than a hundred hot air balloons floating in the background. We also read our vows, which had been prepared the day before, to each other, and it was memorable because it was such an amazing (and inexplicable at the same time) feeling to spill our love for each other in front of such a natural wonder.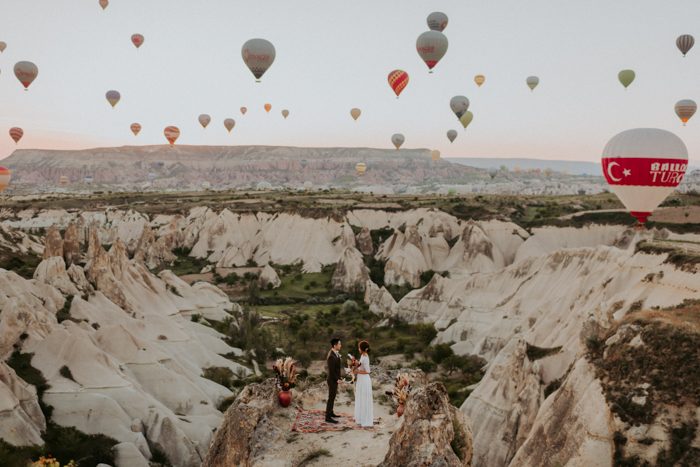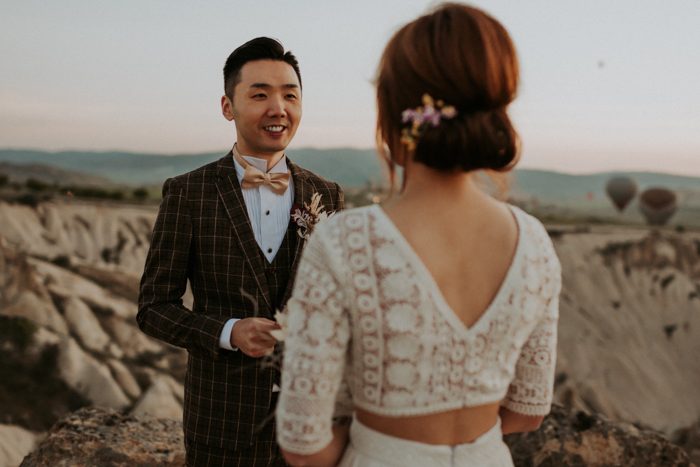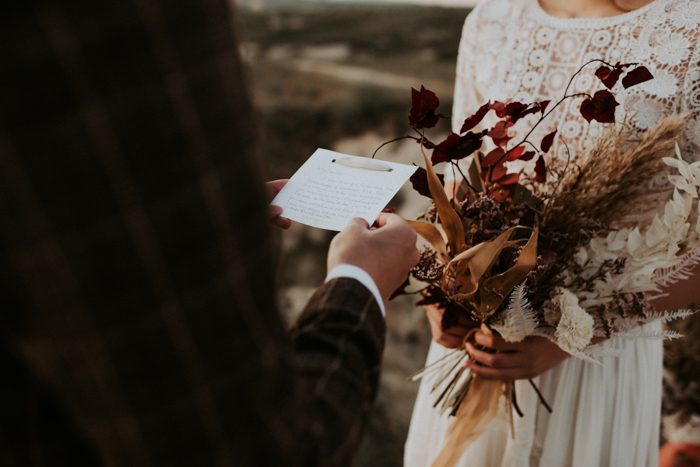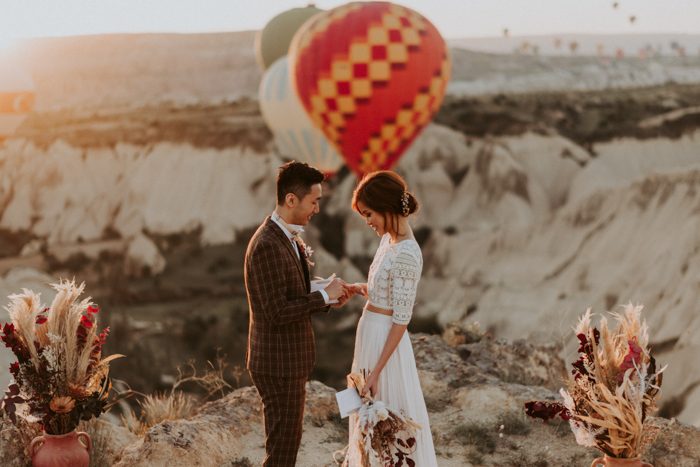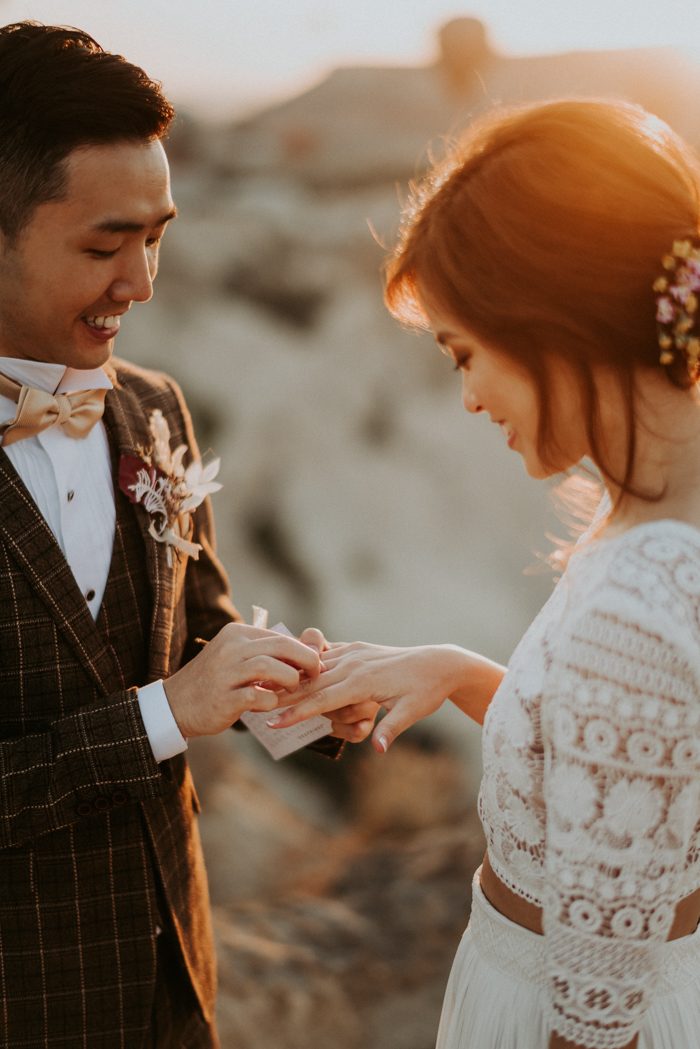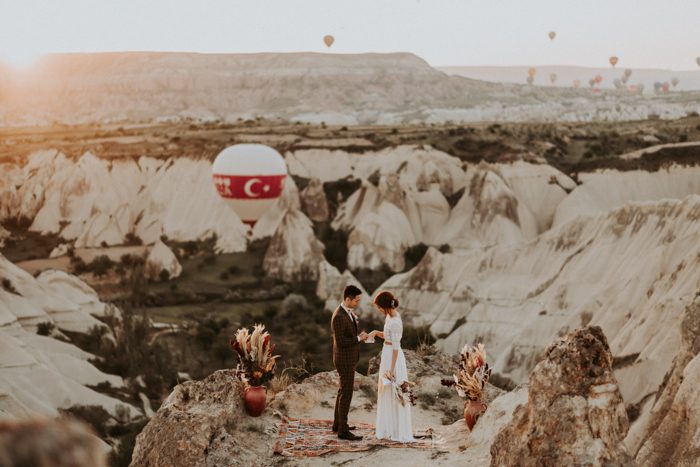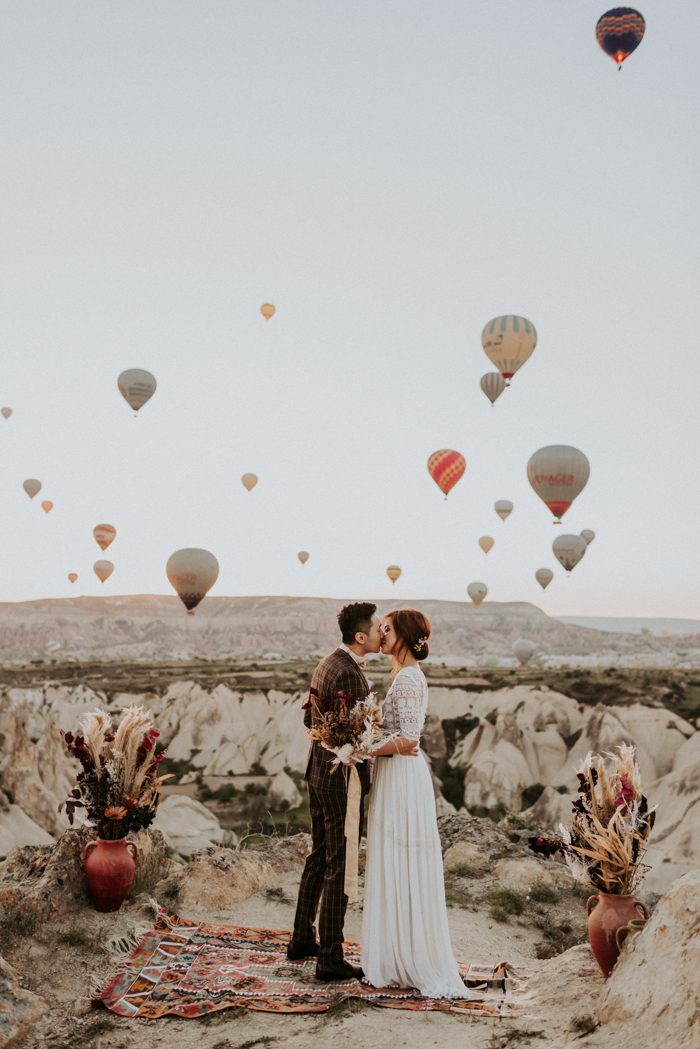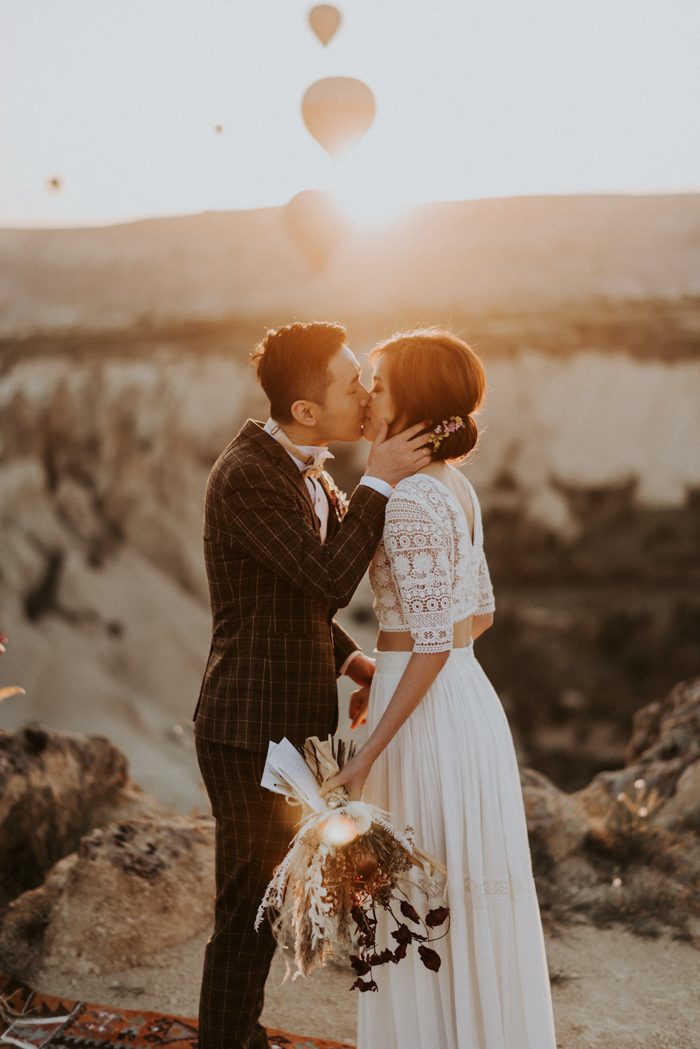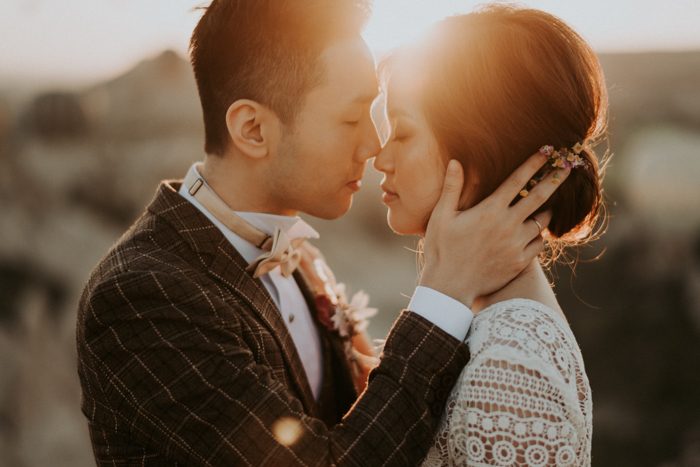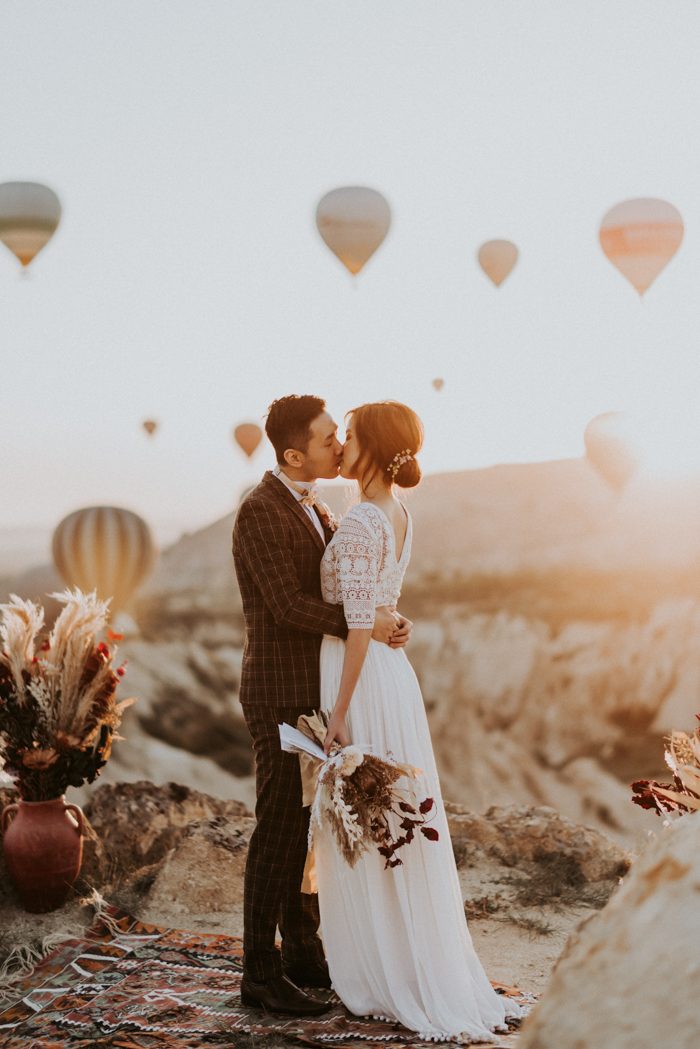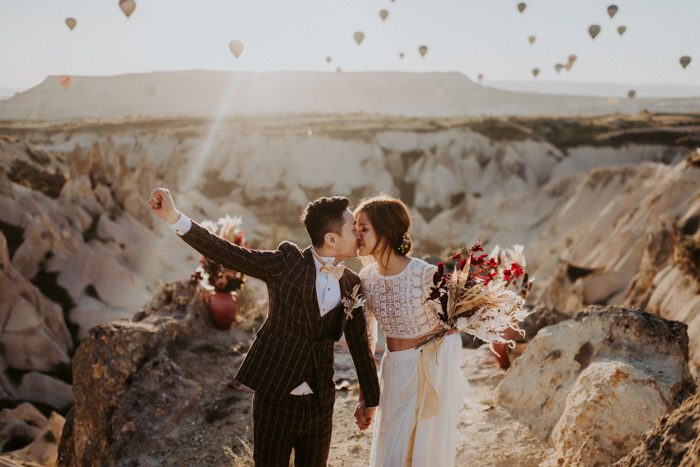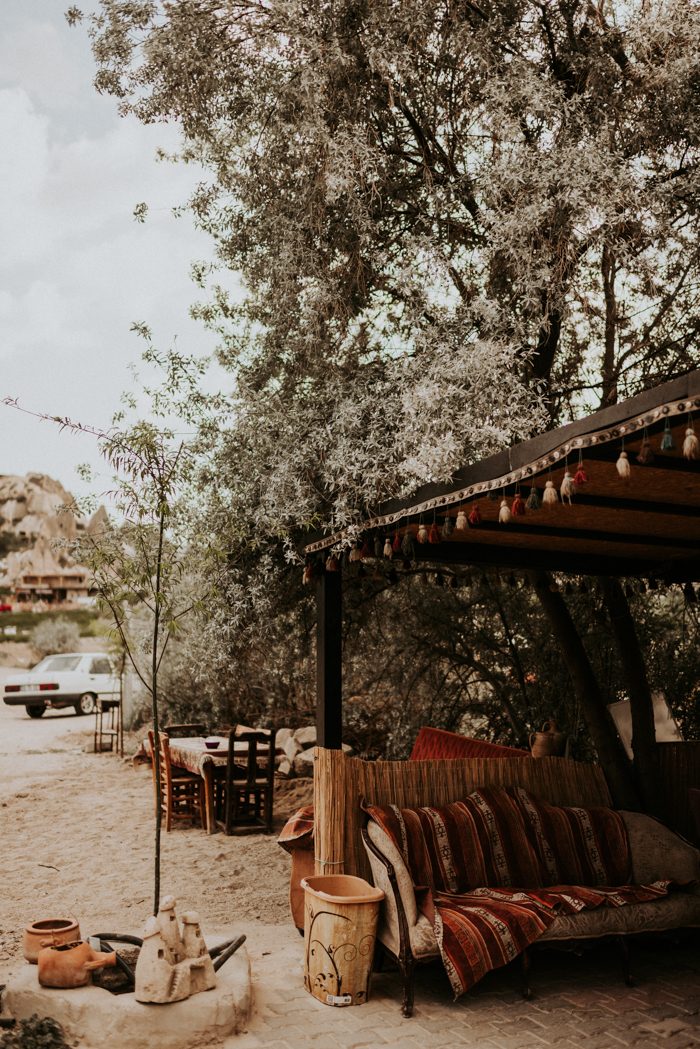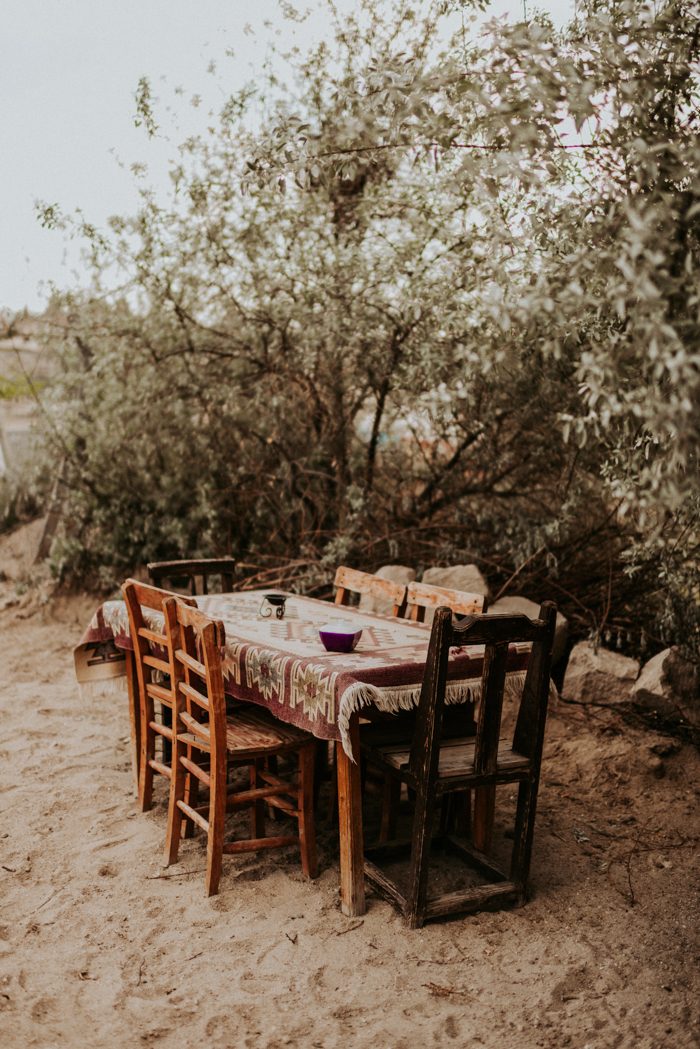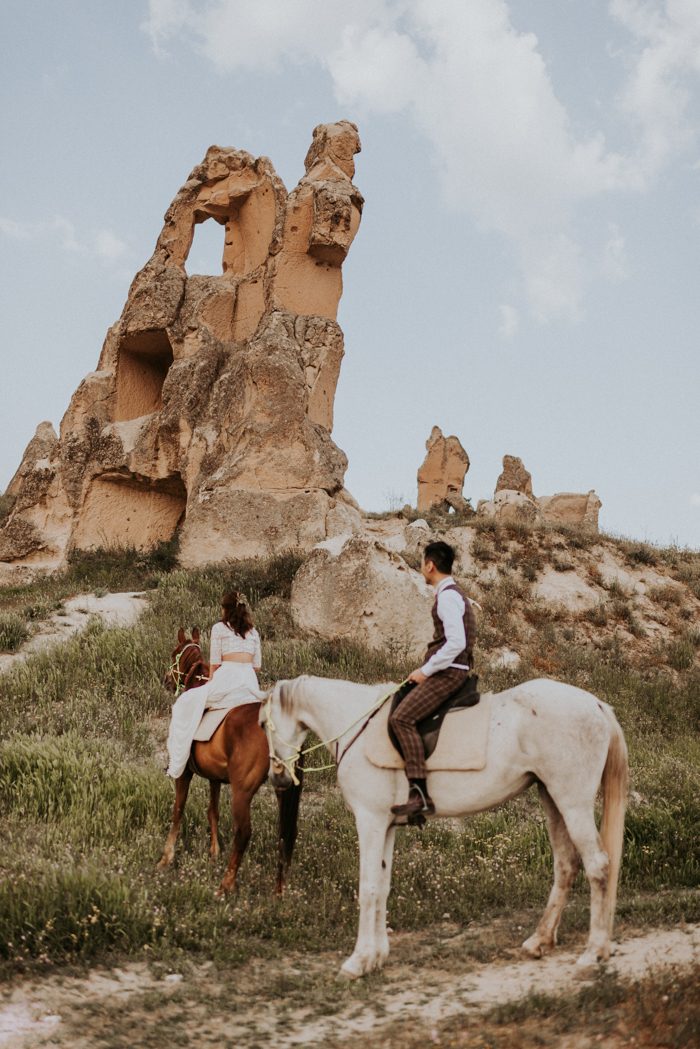 Wedding planning advice from the couple: We had pretty good advice from Tien (mostly to not wear certain things) and Tien also lent us a really pretty bridal dress. It is important to be and look comfortable when being shot on camera — it really shows. And…just enjoy the moment! It's more important to look happy than to look perfectly poised.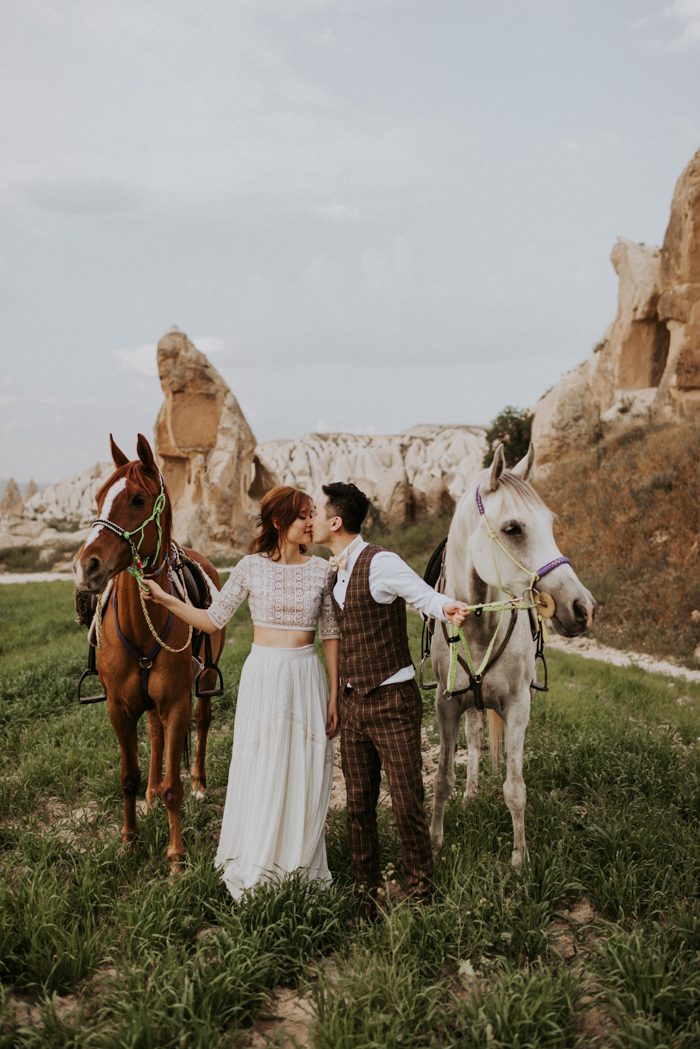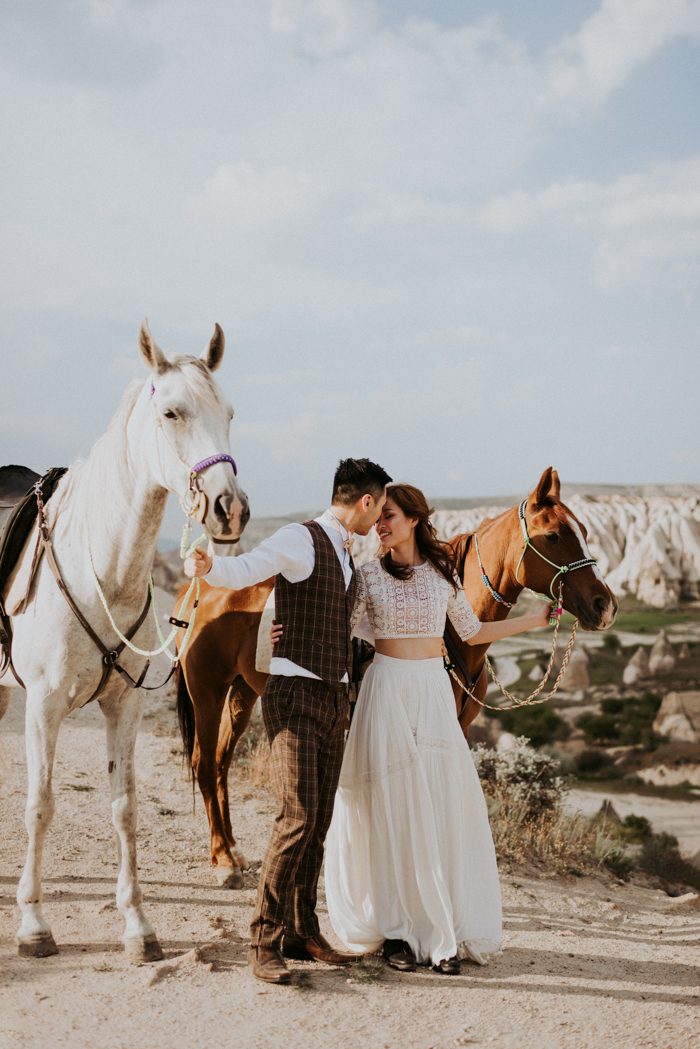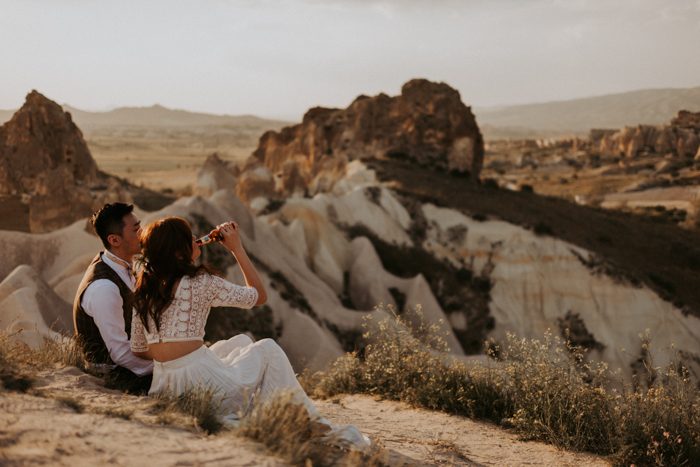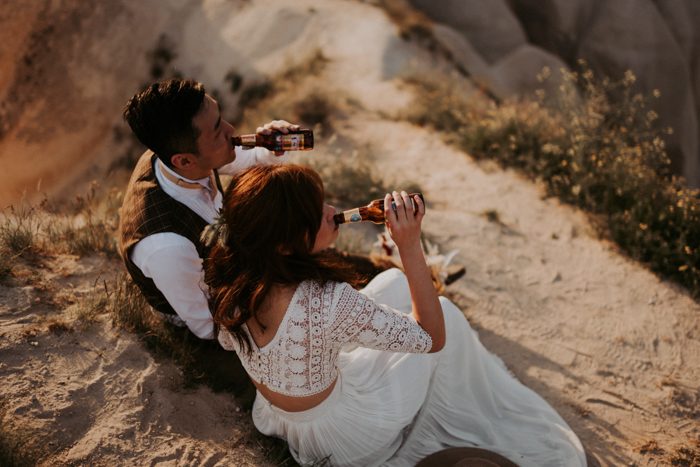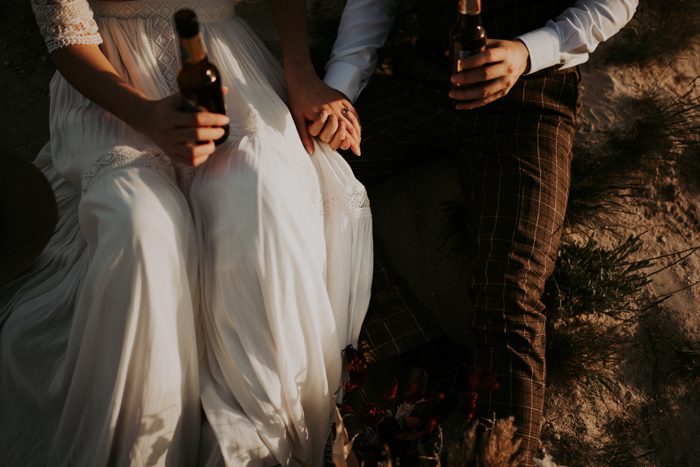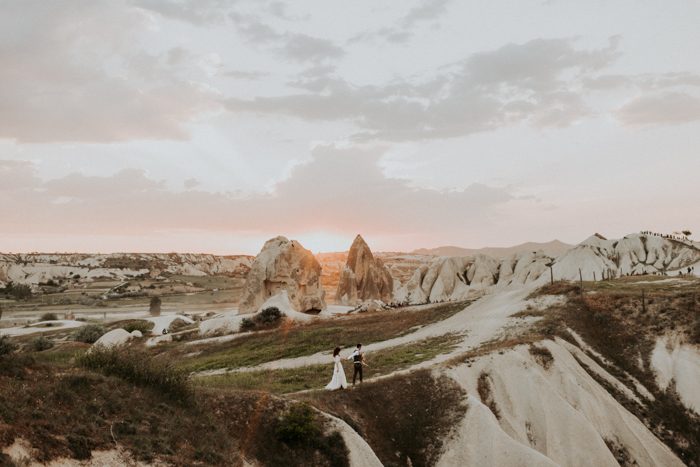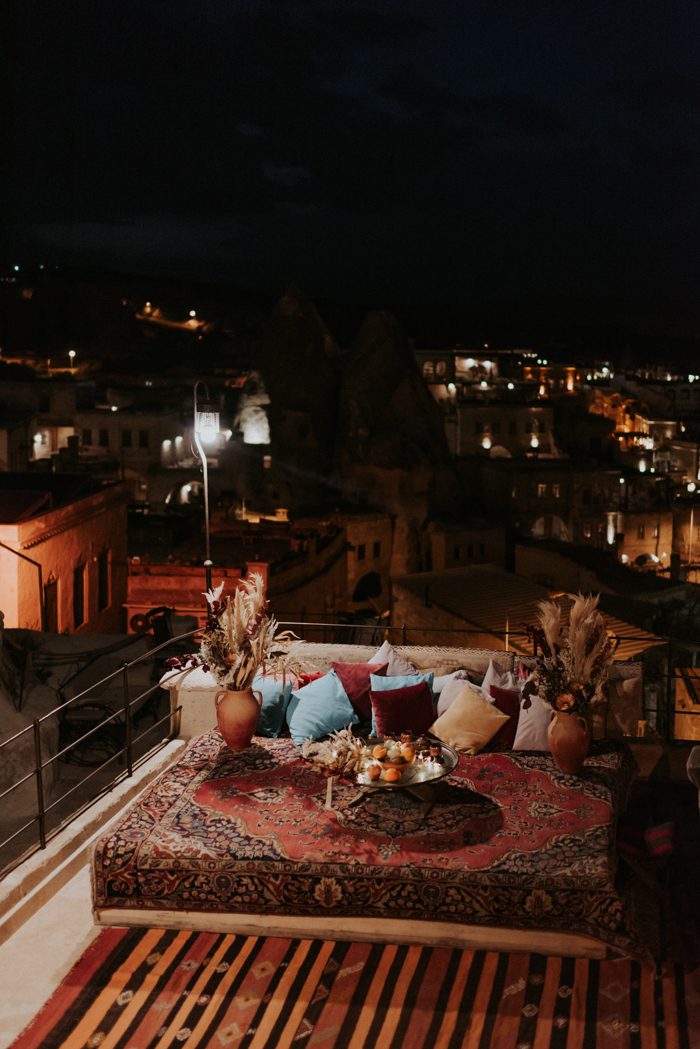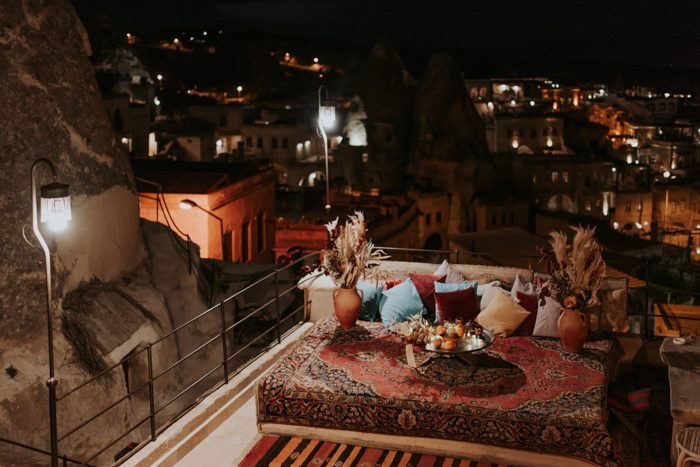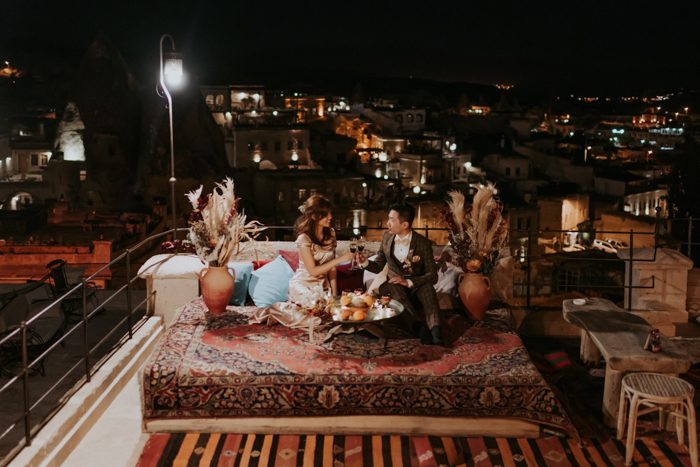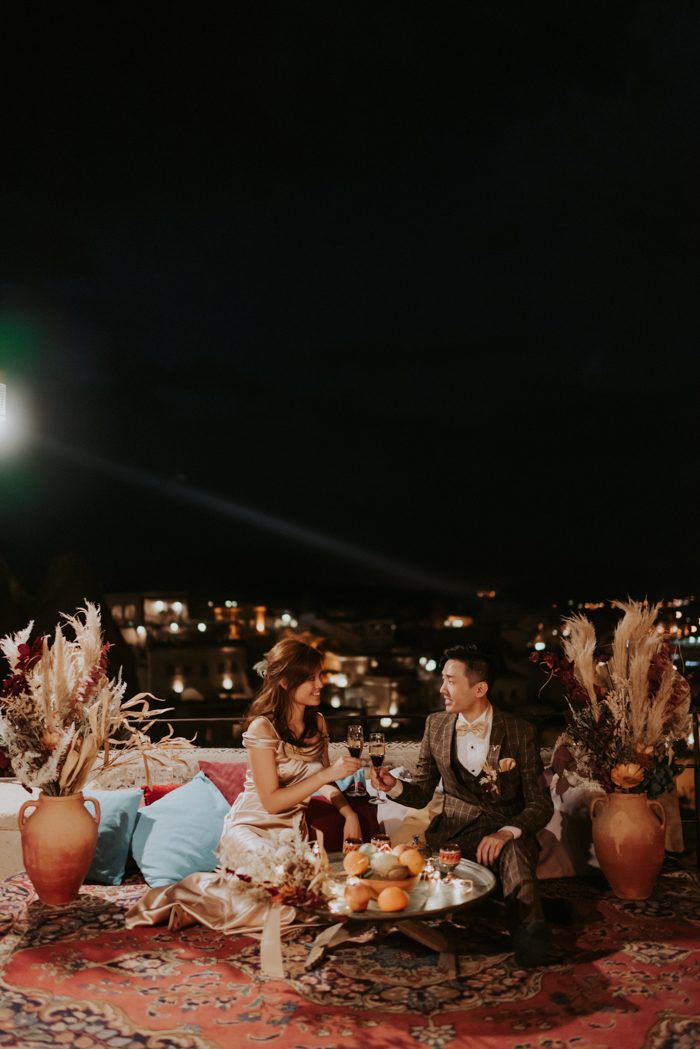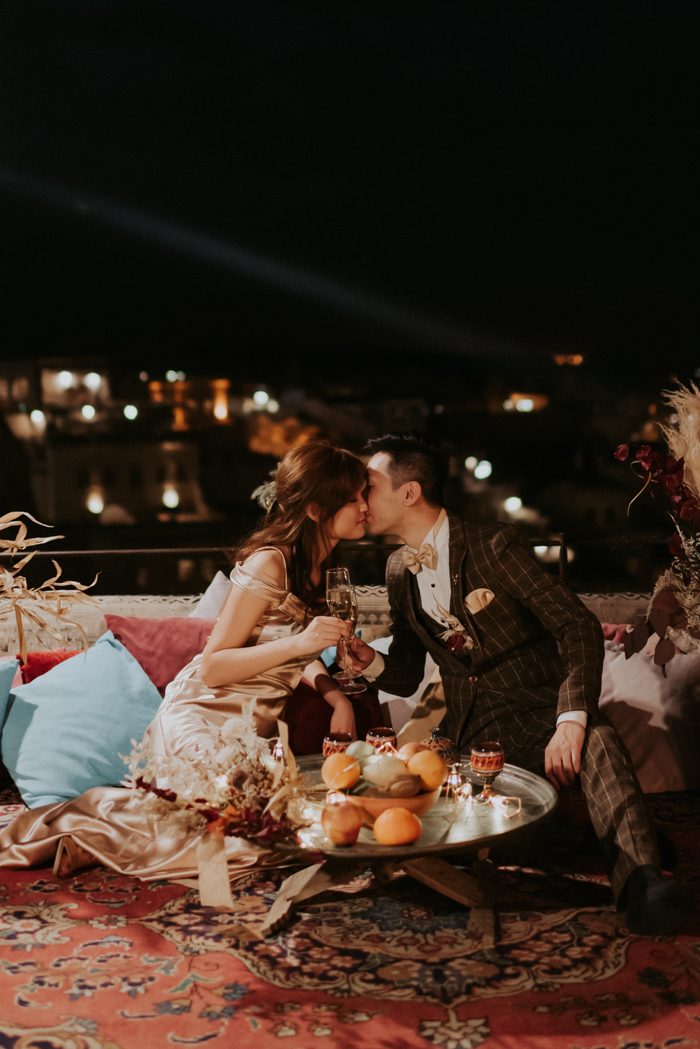 Cheers to Louise and James, and many thanks to Junebug member Phan Tien for sharing this phenomenal unique elopement inspiration with us! If you're swooning over Phan Tien's work, we think you'll also enjoy this truly epic tropical bohemian Vietnam elopement at Bai Tho Mountain.