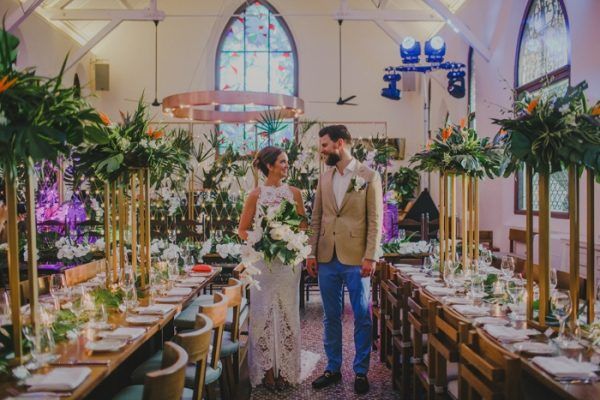 Amy and James always suspected a destination wedding was in the books for them, so once they got engaged in Singapore, they knew it would be the perfect tropical hiatus for their wedding! The couple's powerhouse design team, Inside The Knot, decked out their wedding with lots of tropical foliage, colorful birds of paradise, and exotic white orchids, not to mention all of the gorgeous hand-lettered details scattered around The White Rabbit's renovated space. Samuel Goh Photography captured every detail of Amy and James's day wonderfully, including Amy's fabulous bridal style!
The Couple:
Amy and James
The Wedding:
The White Rabbit, Singapore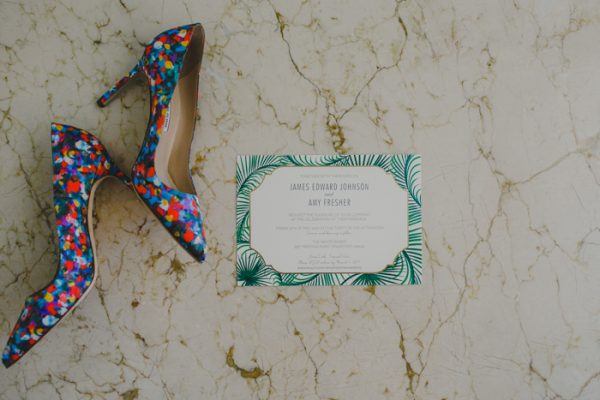 From the beginning we knew we wanted a low fuss and quite intimate wedding, we didn't want anything too traditional or overdone as that's just not our style. The challenge for us was choosing a location!… We were living in London at the time and got engaged in Singapore, December 2015, during a stopover on our way to Australia for Christmas. I am originally from Perth, Australia and James from Sussex, England so I think it was always going to be a destination wedding of some sort.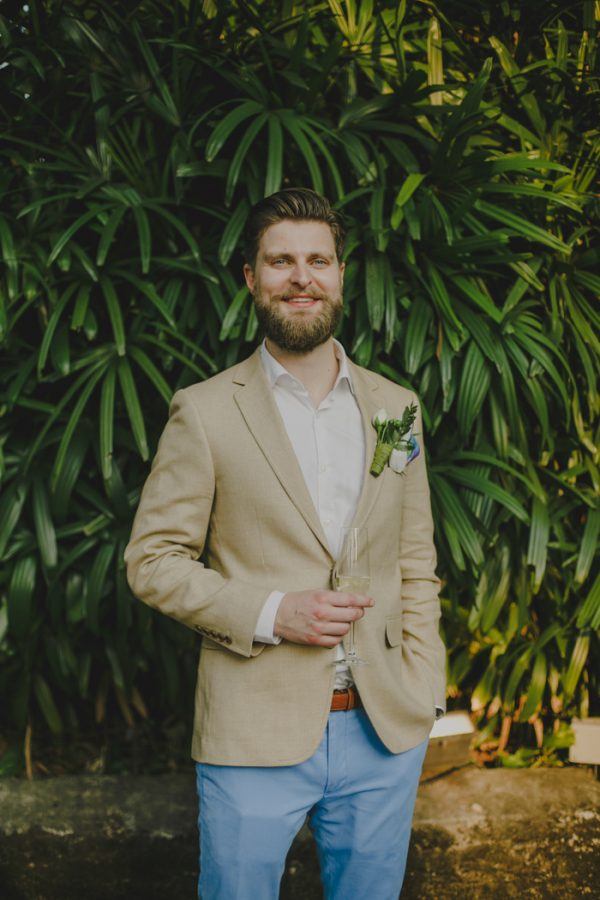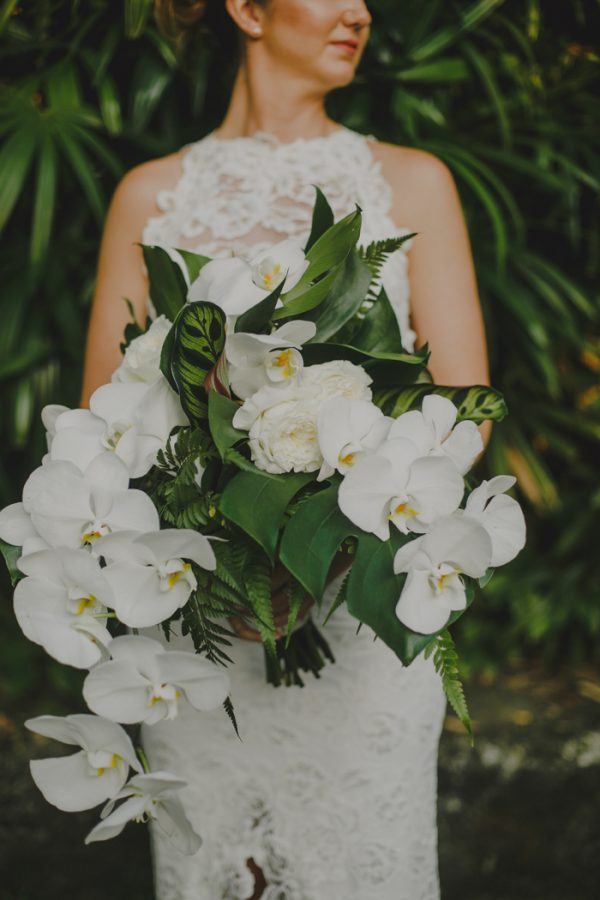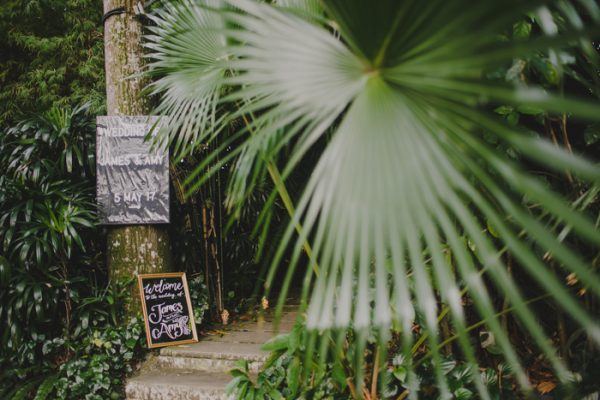 We looked at all sorts of venues; hotels, restaurants, clubs, gardens but settled on The White Rabbit as soon as we saw it. The White Rabbit restaurant is housed in a beautifully restored 1930's former chapel in Dempsey Hill, which was once the British Army barracks, a nice link to James' British heritage! It is one of Singapore's best restaurants so we knew we wouldn't have to worry about the quality of the food, drinks and service. It's so beautiful, surrounded by lush tropical jungle, it's got a whimsical Alice in Wonderland vibe, you would never know urban Singapore is just down the road. It is also one of the only venues we saw that had the space and ability to hold the ceremony, reception dinner and party in one location which is what we wanted, minimal fuss!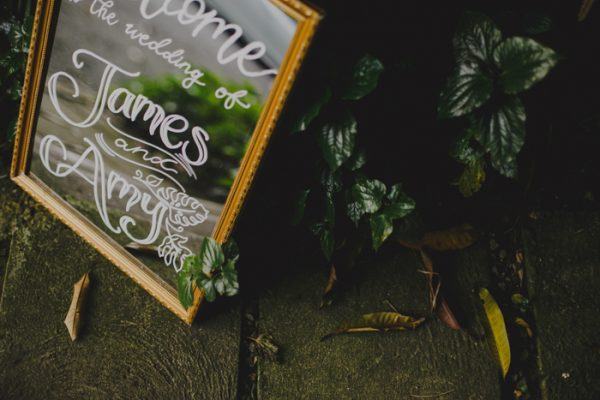 When it came to choosing the location, we knew it had to be somewhere meaningful to us. Equally important was somewhere that our families and friends would want to go and be relatively straightforward and safe to travel to. We had all sorts of ideas.. English countryside, France, Margaret River but we finally went full circle and went back to Singapore the following April venue hunting and found the one.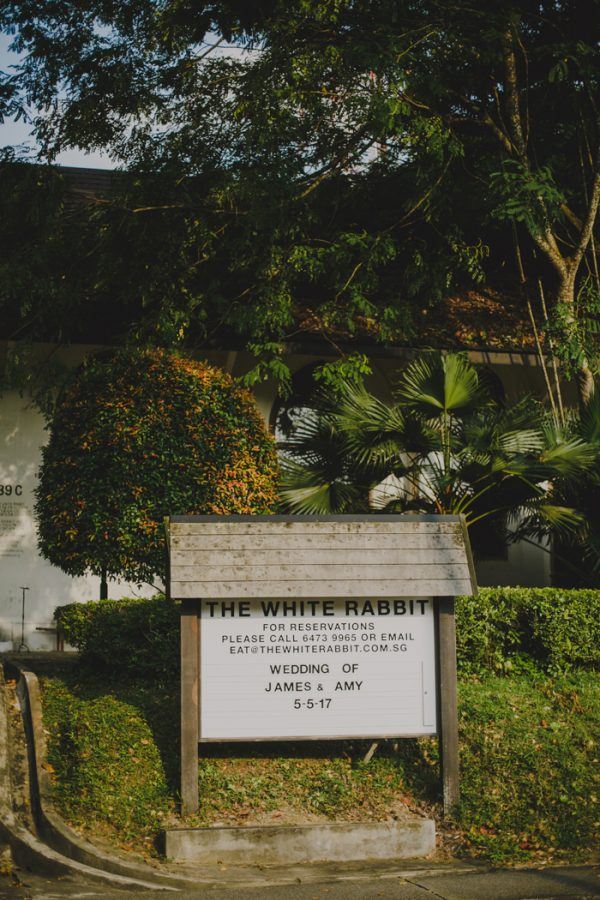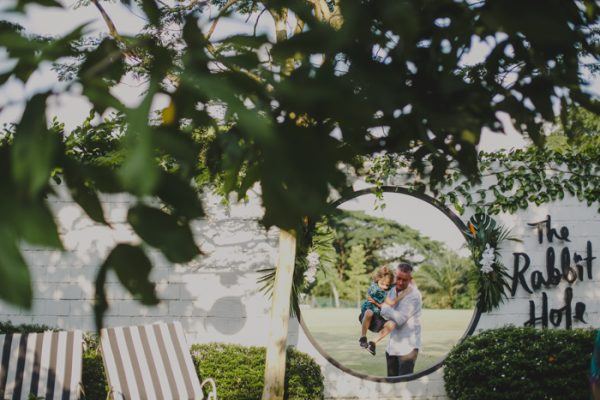 The most memorable moment and important to us when planning what type of wedding to have was gathering friends and family from all over the world Dubai, Mexico City, UK, South Korea, Denmark and Australia to celebrate our day and be there for us was the best fun ever. Having loved ones scattered over the world makes these moment rare and we felt so humbled and happy to see everyone meeting one another and enjoying themselves.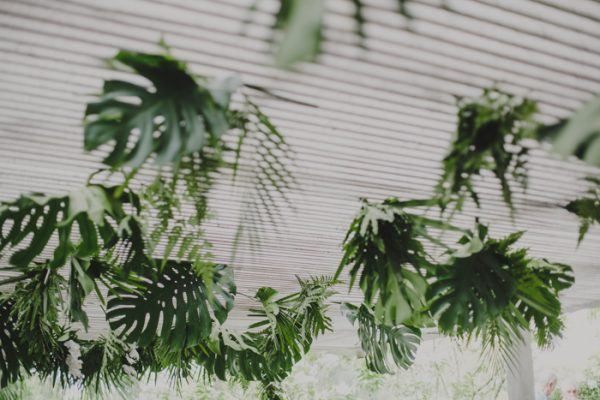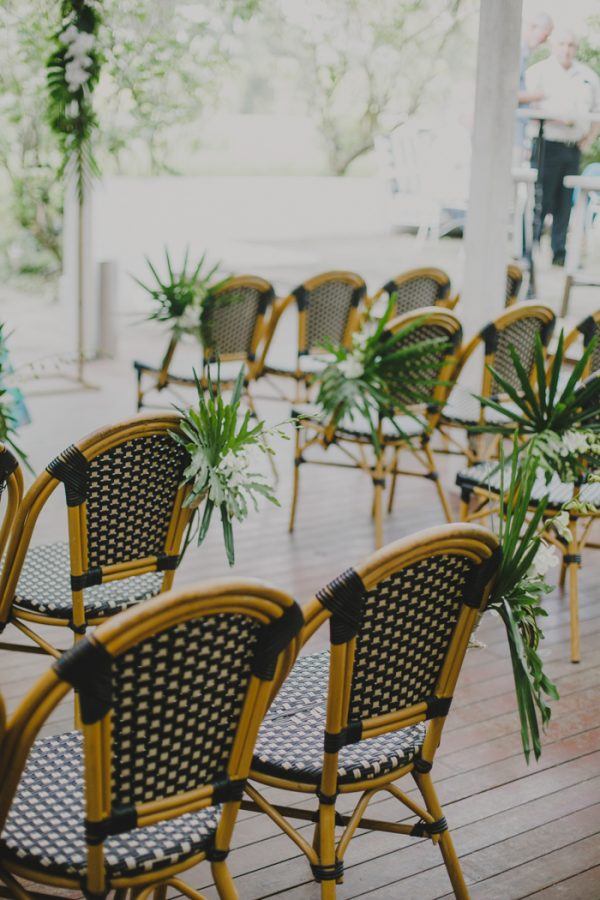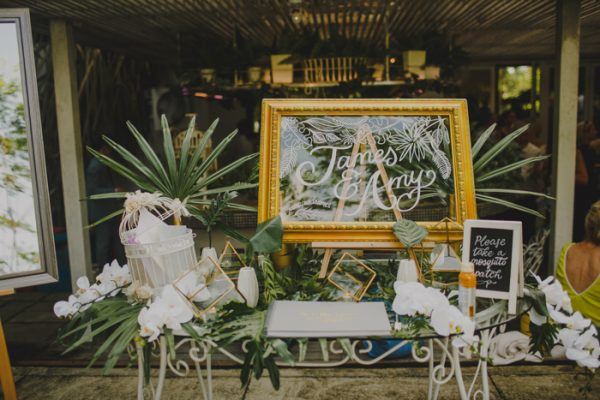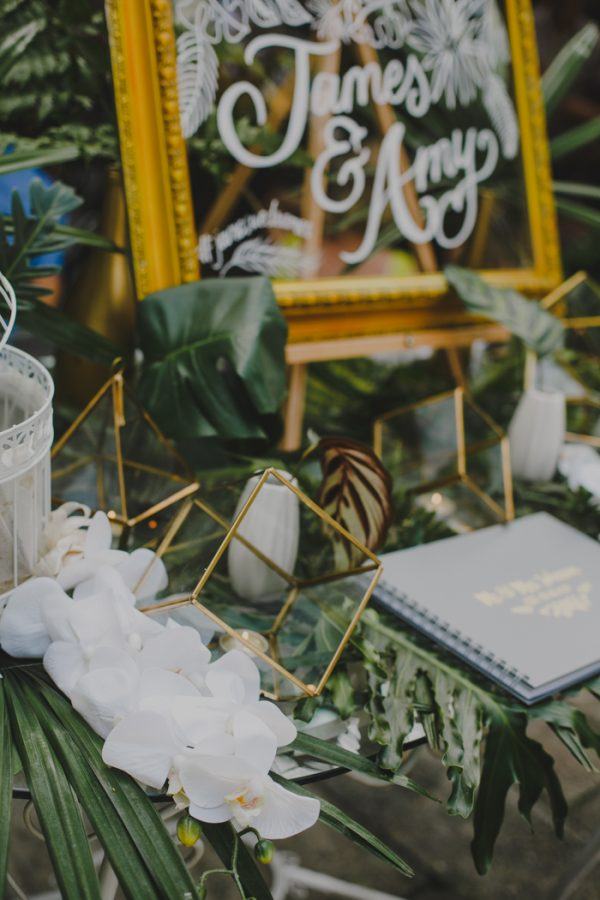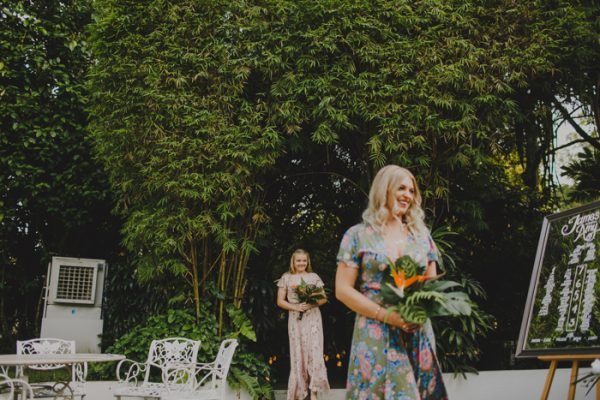 When I made my entrance to the ceremony with my dad to walk down the 'aisle', one of my oldest family friends played guitar. The song was a surprise and I didn't know what it was going to be until the night before. It was a very personal and meaningful touch to our wedding.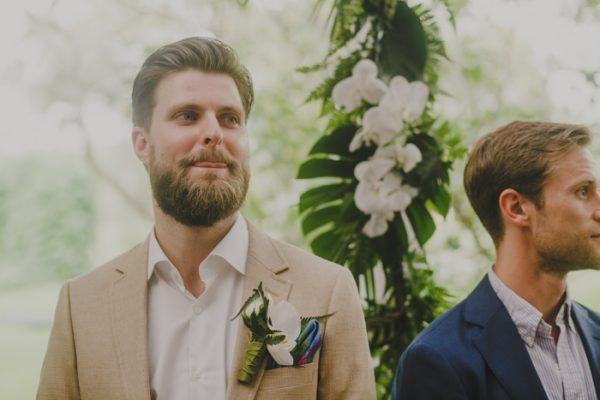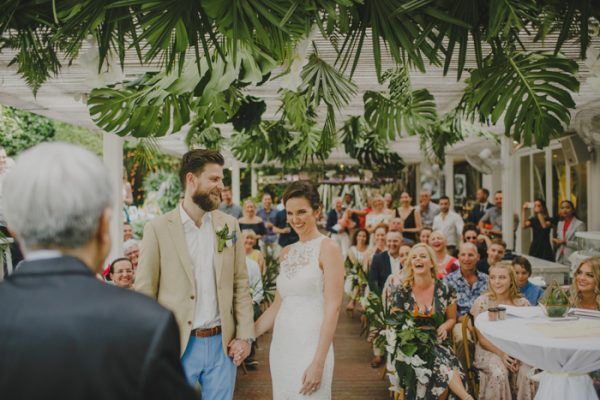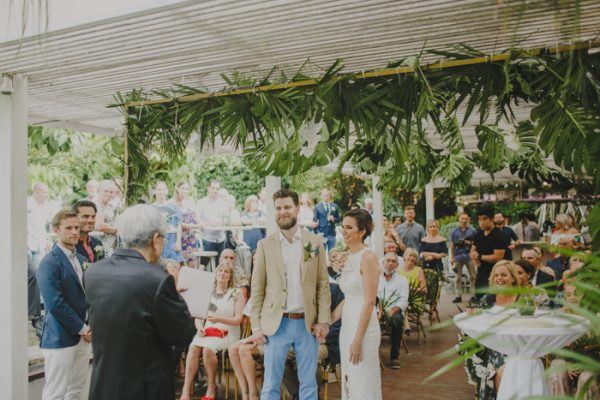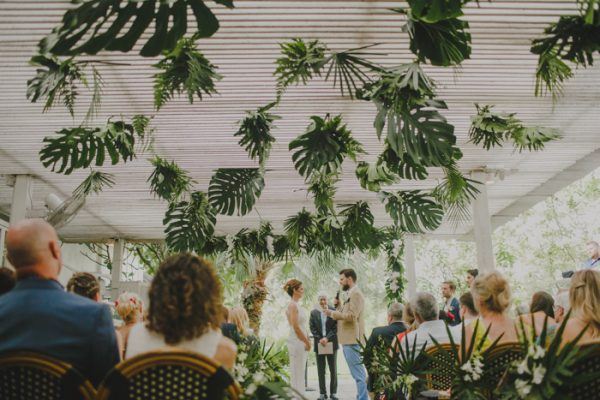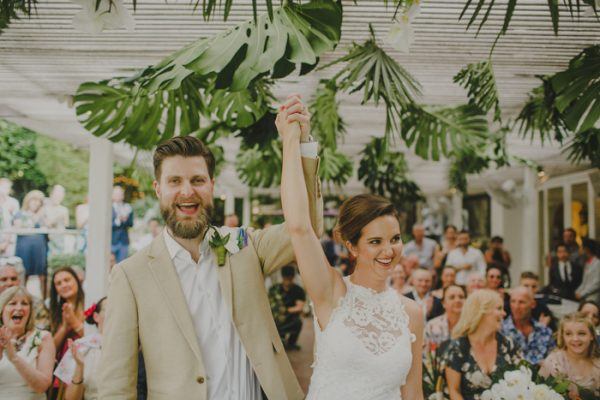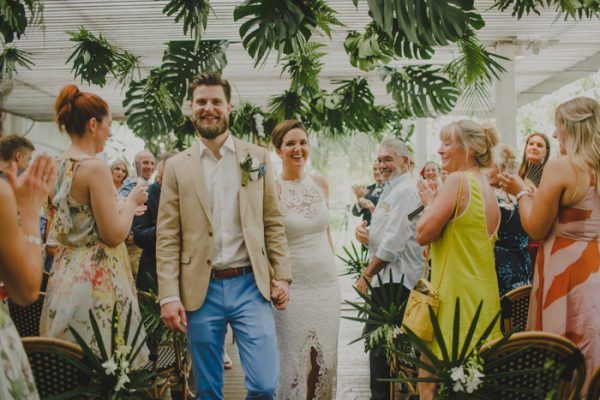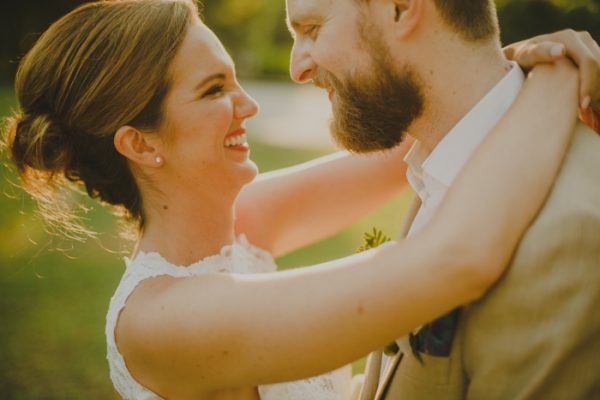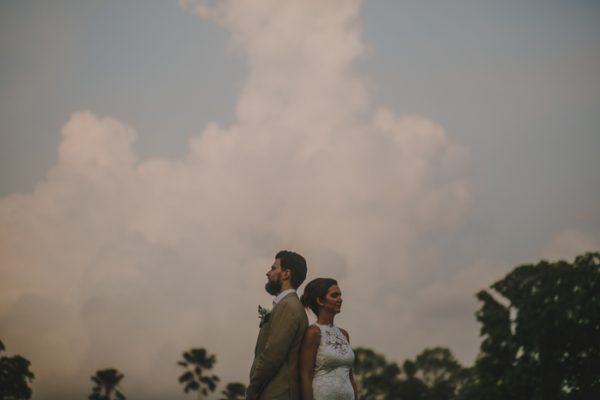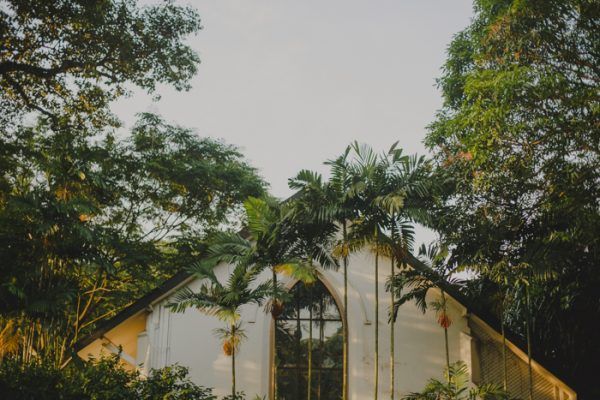 We thought we'd be able to plan the wedding on our own, we found a venue ok so how hard could it be right !? We soon found it very difficult, with the time difference from the UK/Singapore, the cultural differences and not physically being in Singapore to organise things, we decided on getting help from a wedding planner. We couldn't have done it without them.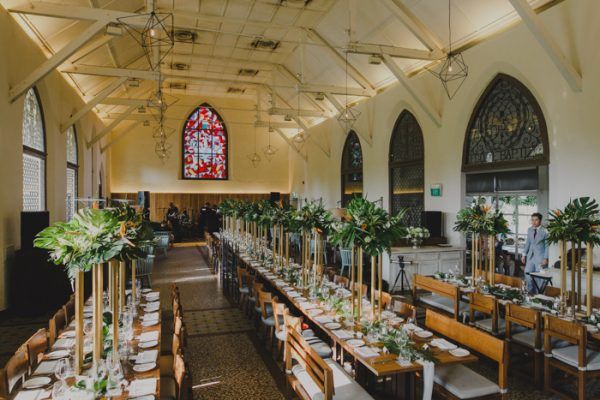 Our advice to anyone planning a destination wedding in a location where you don't have any family, friends or connections is that you must get a planner! Knowing that we could enjoy the day with our friends and family who had travelled so far to be with us and to spend time with us and not having to worry about timing, logistics, this, that etc. is absolutely essential in our minds.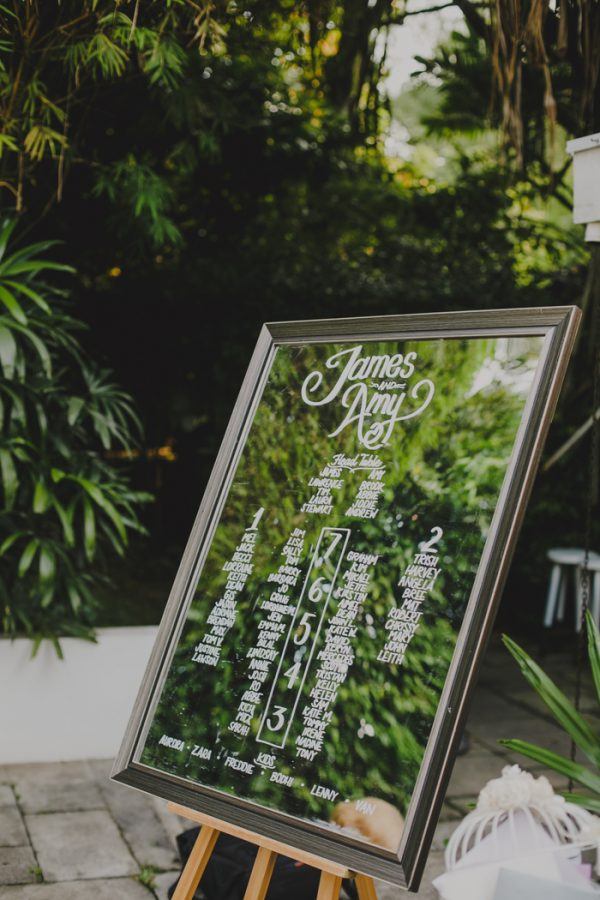 We didn't really choose a colour scheme as that idea seemed weird for us, we just fitted in with the tropical chic vibe, keeping it chilled and letting the setting speak for itself. The decor included lots of green tropical foliage, white orchids and birds of paradise.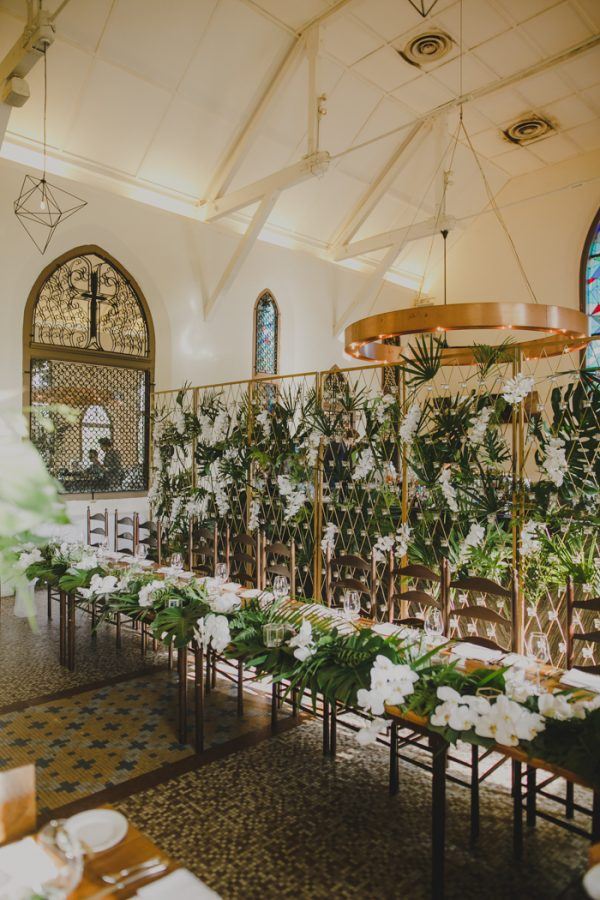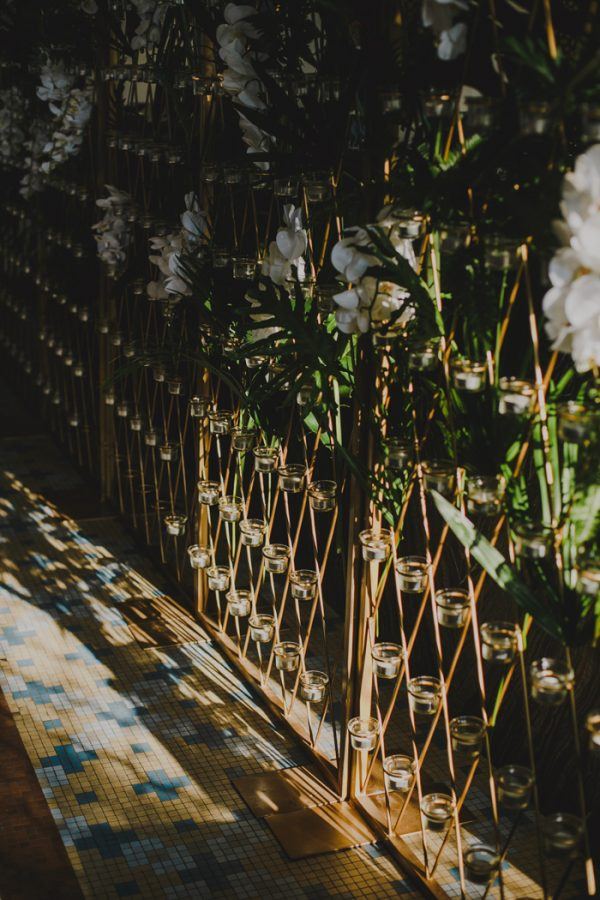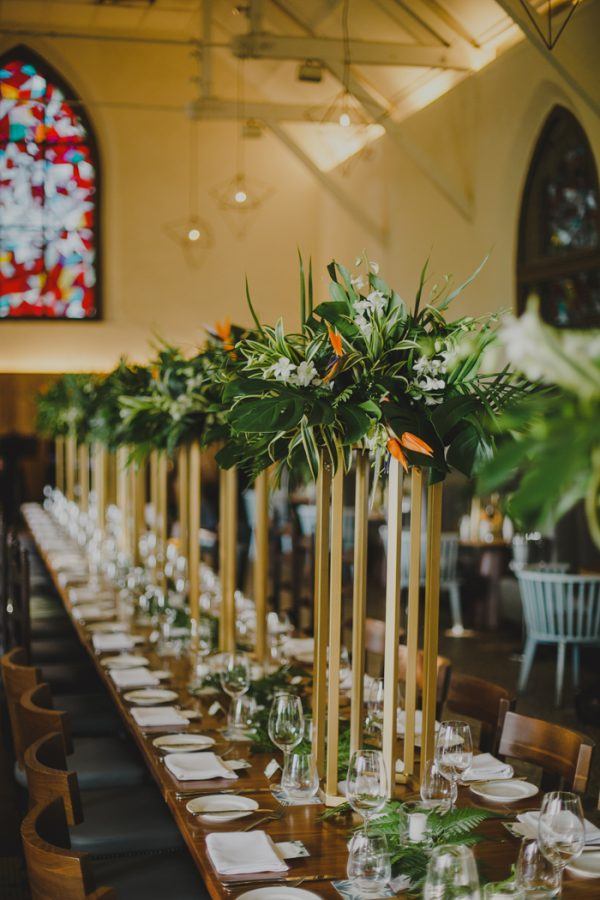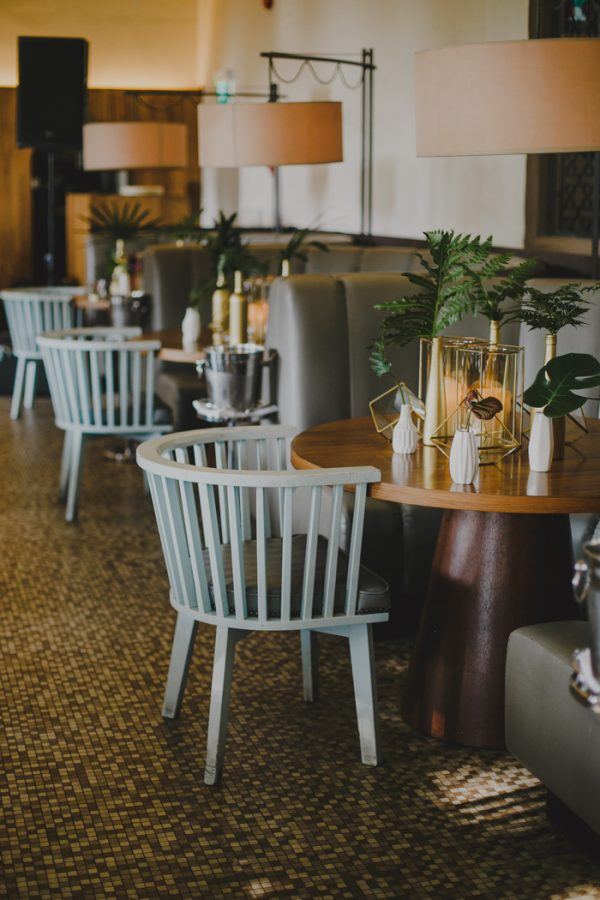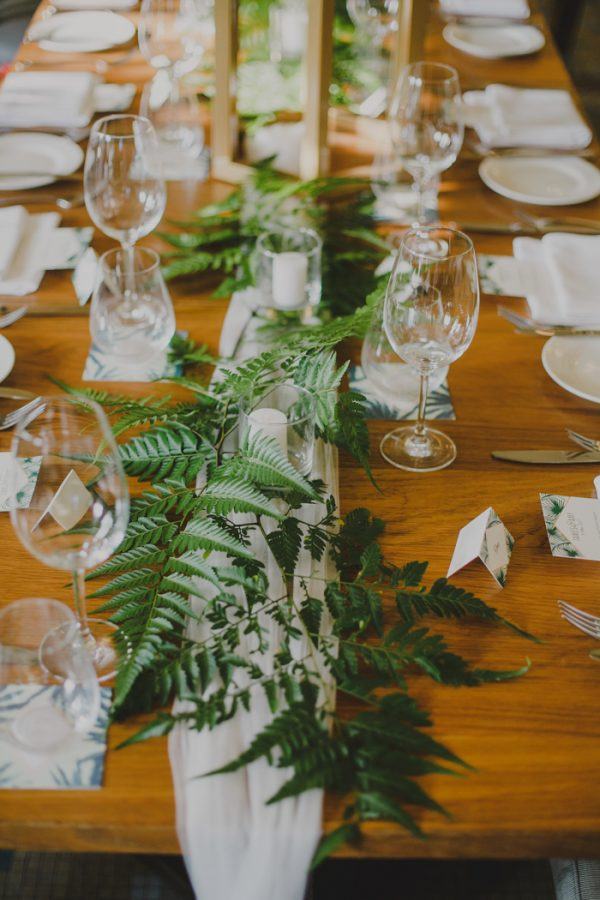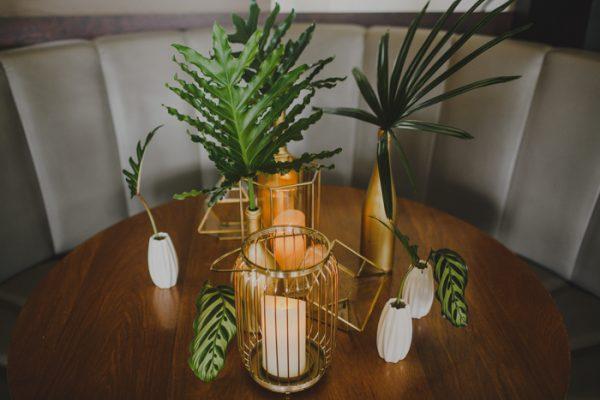 One of my favourite moments, and you can see the expression on my face captured in the photo, was when our wedding planner took us in the back entrance to the dinner reception area before any guests where in there to get a sneak peak of the setup and have a quiet moment to absorb it all. Seeing the transformation from a restaurant into our wedding venue with the decor, lights and sunset pouring through the stain glass window was truly spectacular and above and beyond what we could have imagined.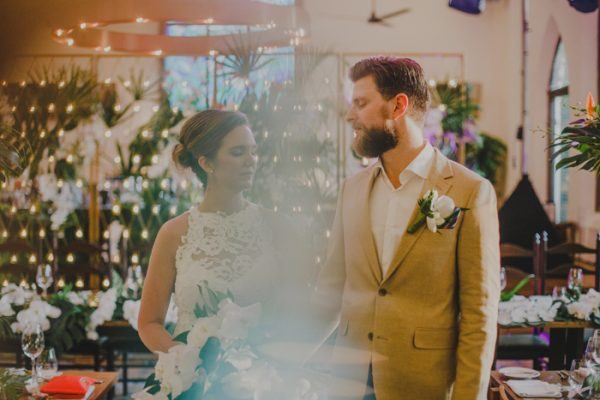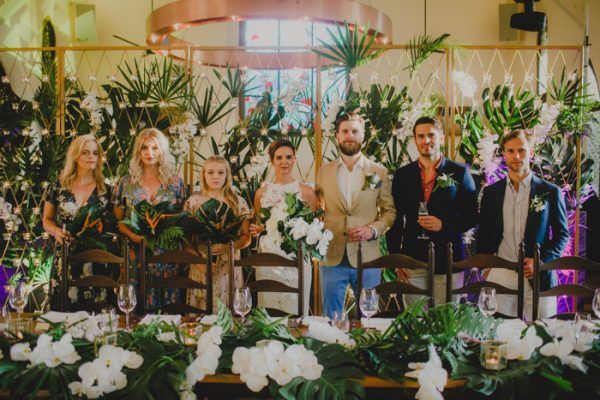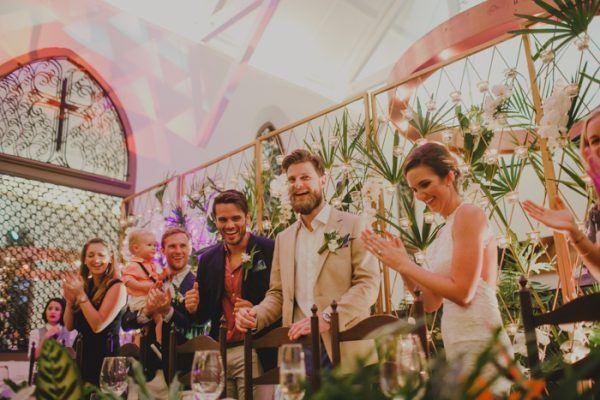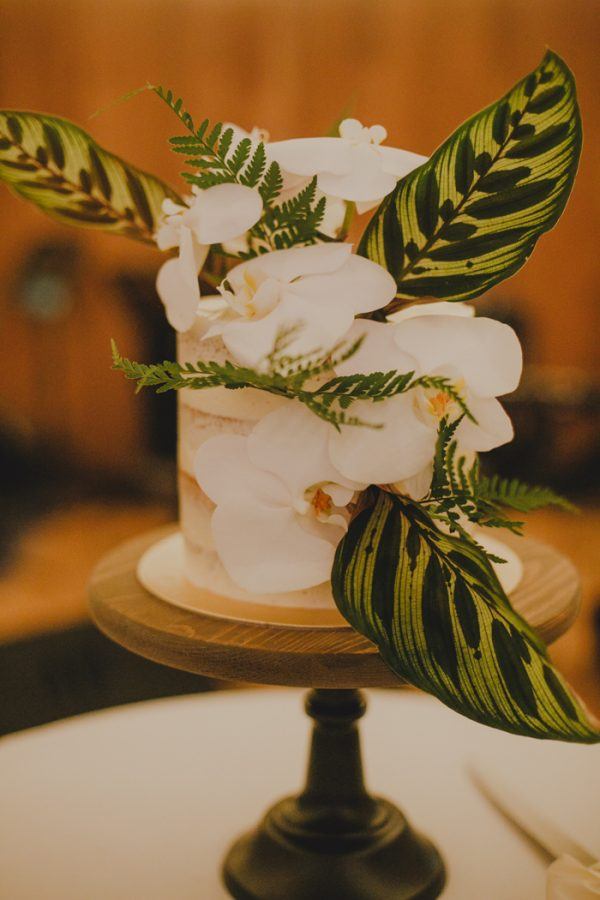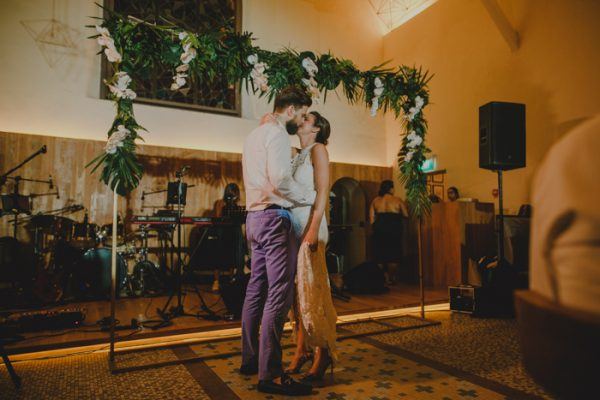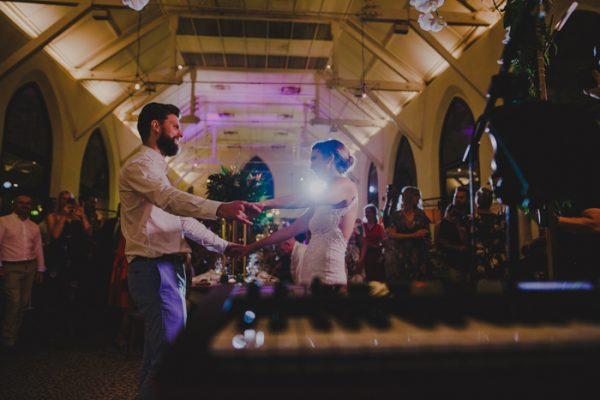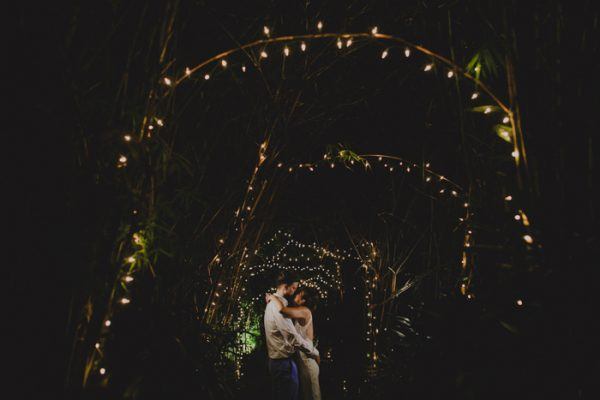 Congratulations to the newlyweds, Amy and James, and a big thanks to Samuel Goh Photography for sharing their day with us. Want more Singapore wedding inspiration? Take a look at this outdoor Singapore wedding that's filled with modern elegance!