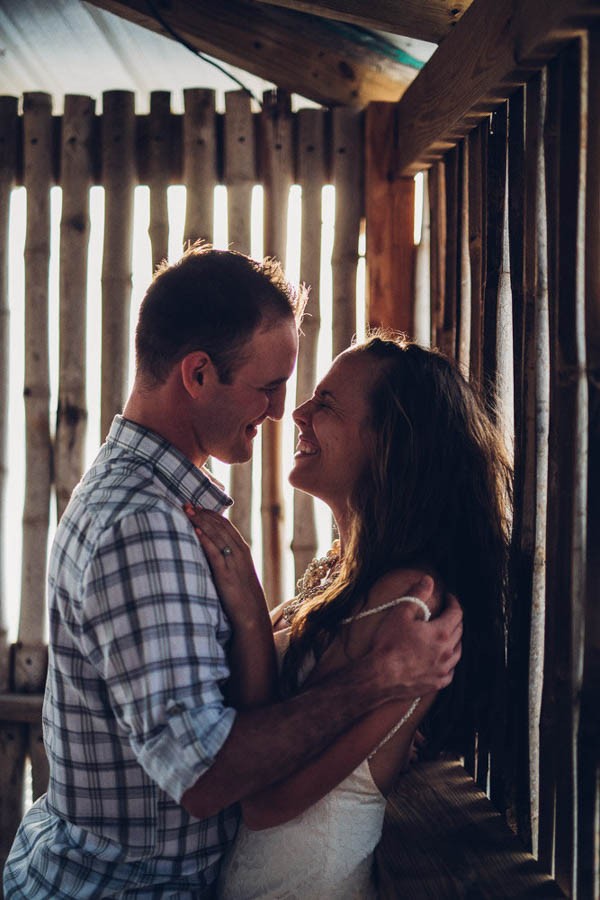 Aiming to make the most out of their wedding day, Michelle and Jesse decided on a Belize wedding. The tropical festivities took place at Seaside Cabanas Hotel where the couple said "I do" in an intimate ceremony overlooking the ocean. The coral and orange color palette brilliantly complemented the turquoise elements in the hotel's surroundings. Nicole Ashley Photography captured the effortless beauty of the destination wedding, the wild pool party reception, and a breathtaking post-wedding shoot the following day.
The Couple:
Michelle and Jesse
The Wedding:
Seaside Cabanas Hotel, Belize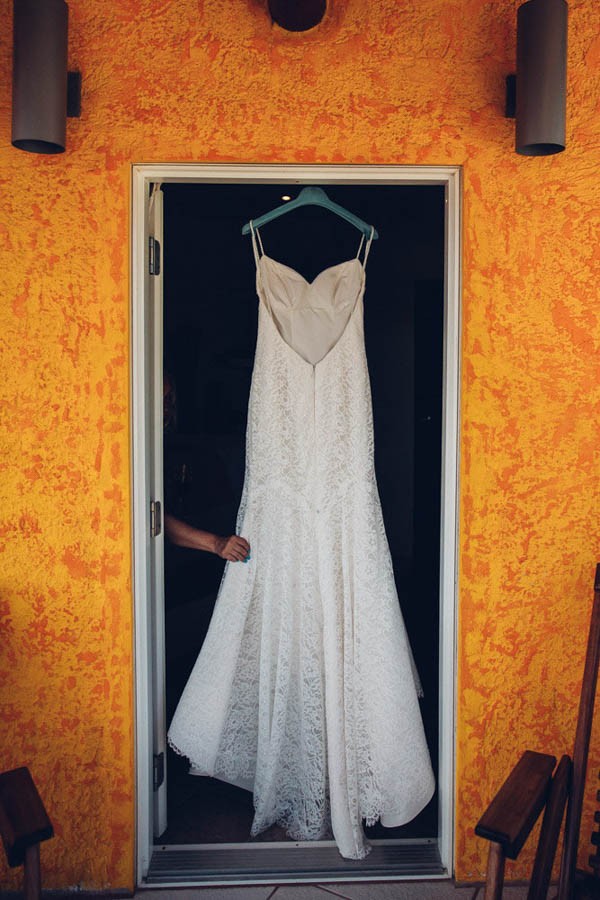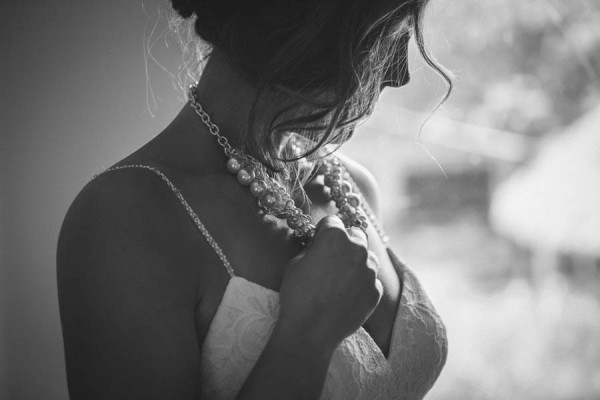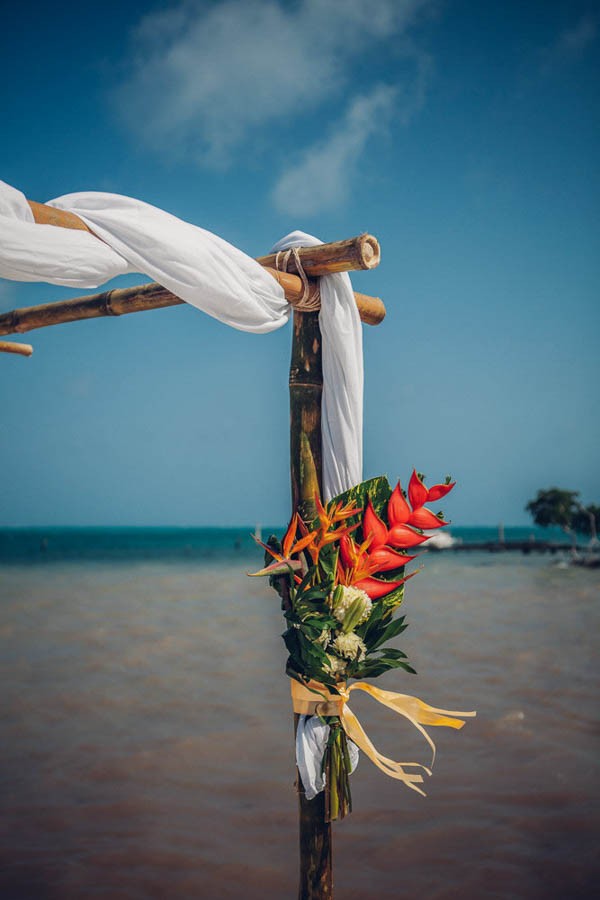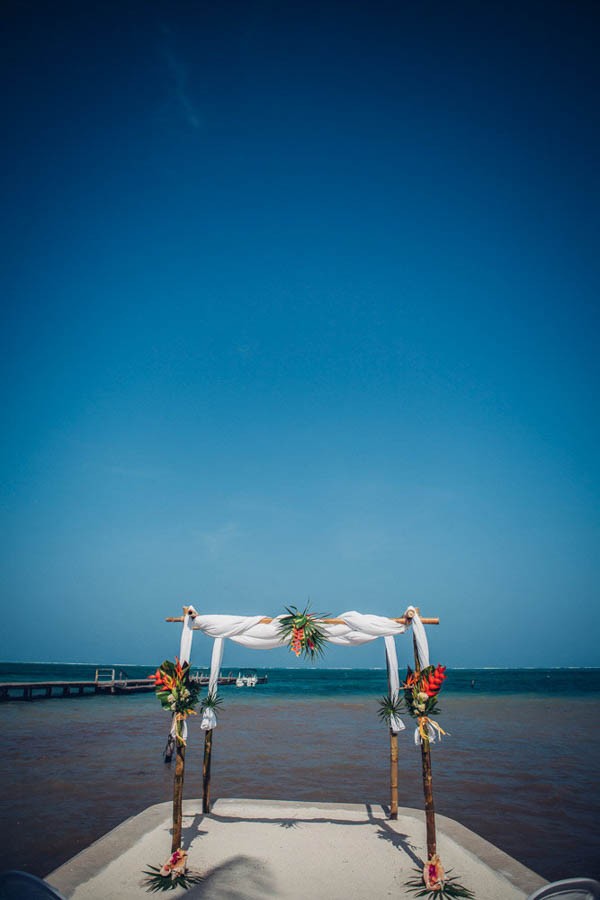 Long before we even got engaged, we had discussed that it would be an intimate event away from home. At that time, however, we didn't expect it would be SO FAR away; Central America to be exact. The most important aspect was to share our wedding with those closest to us, have it be a low stress experience, and to actually enjoy a night that is known for going by WAY to quickly.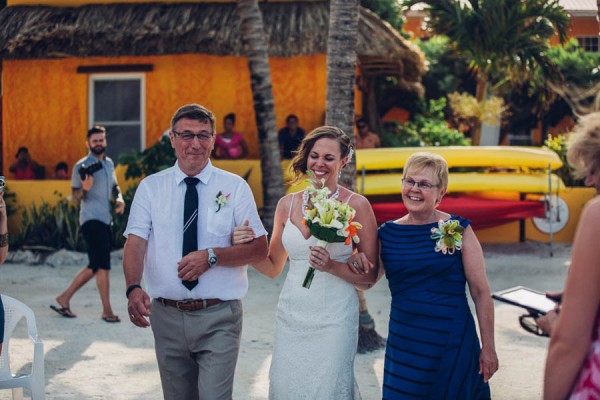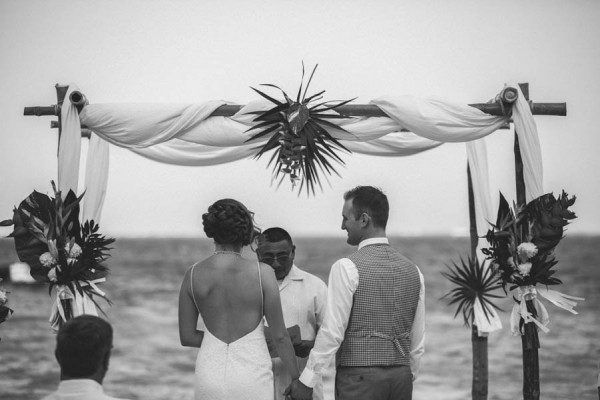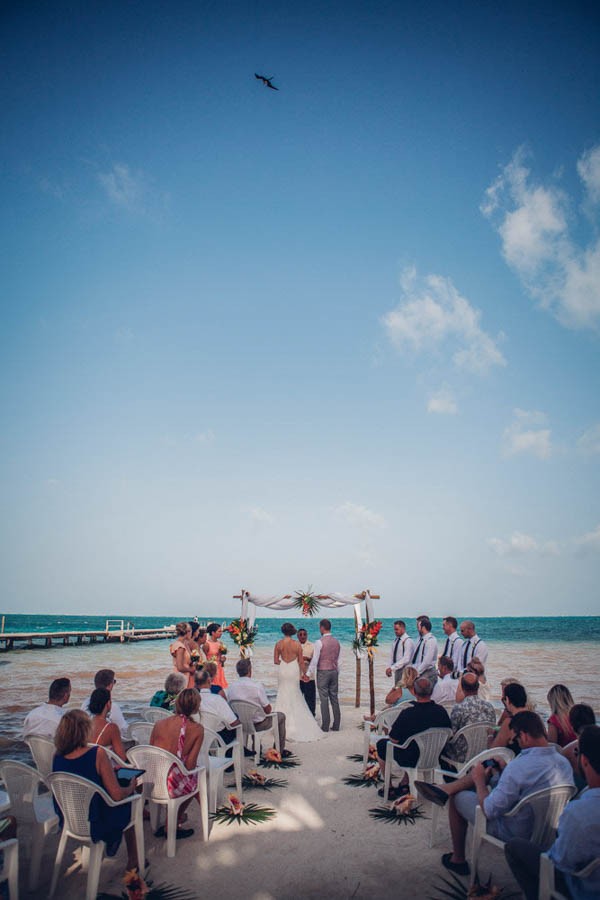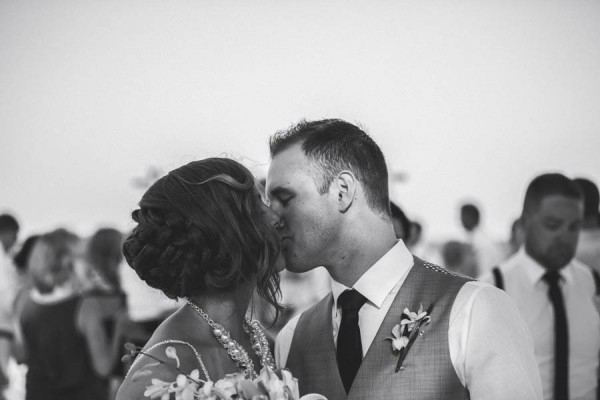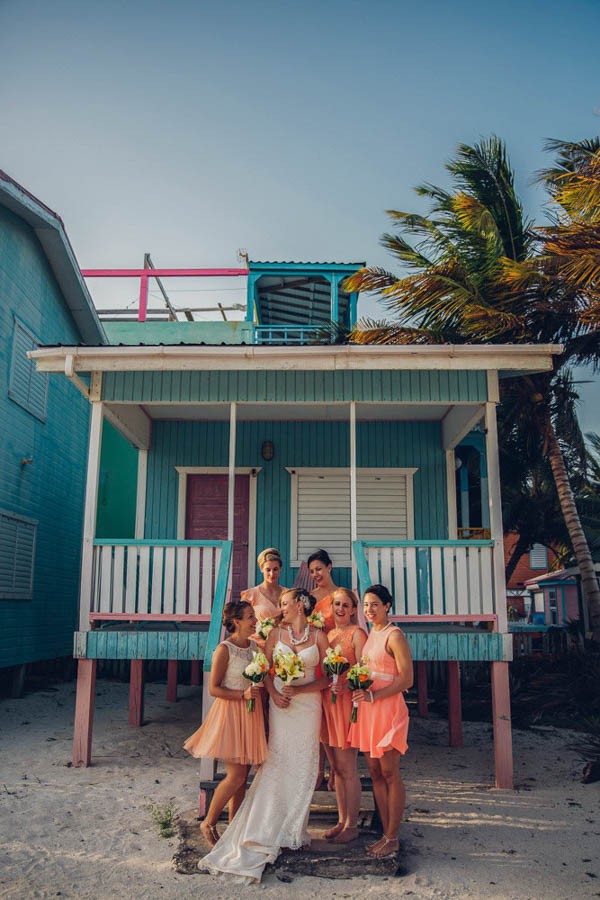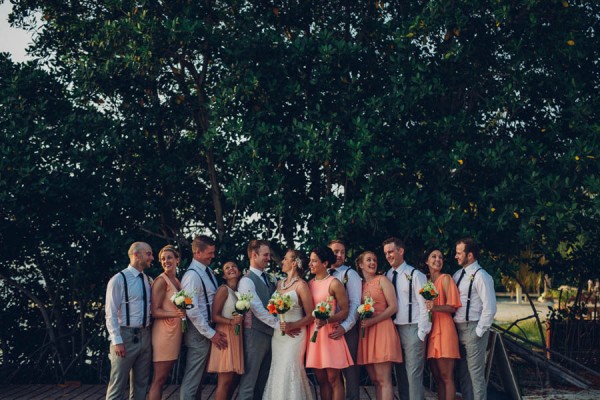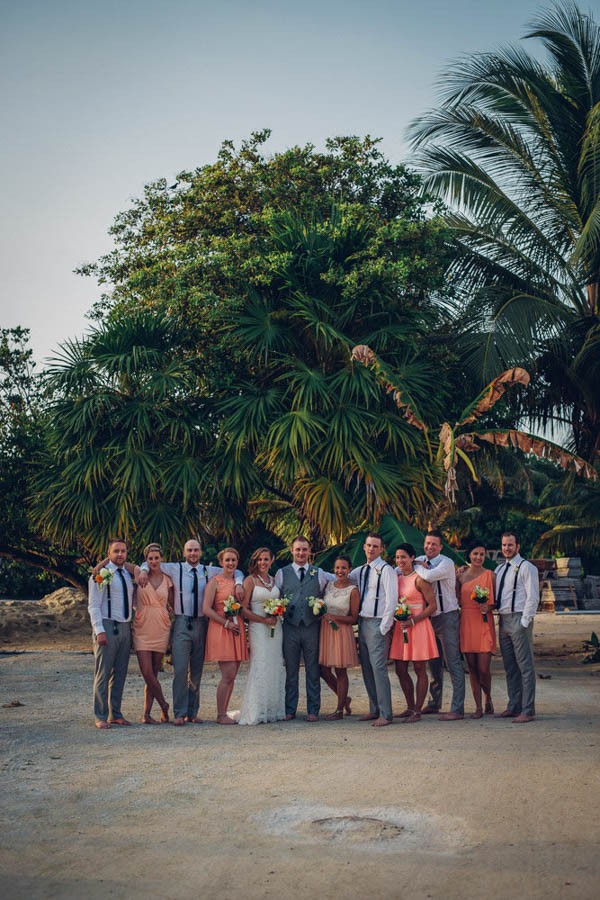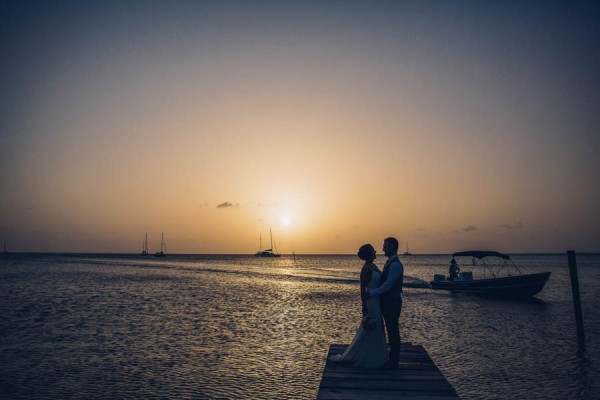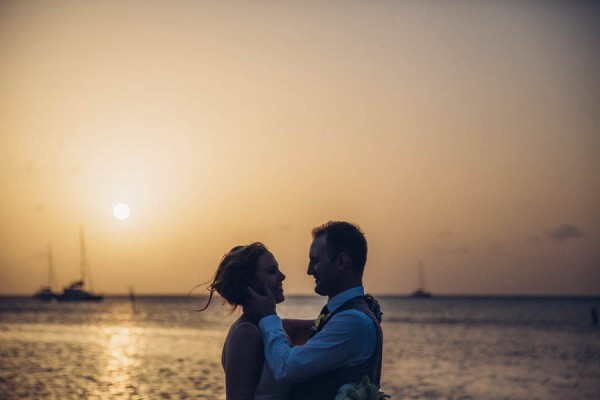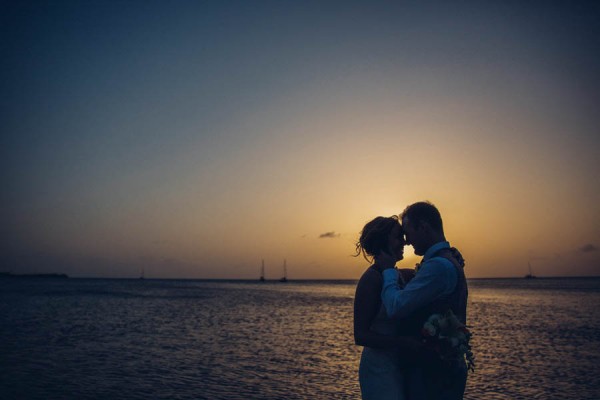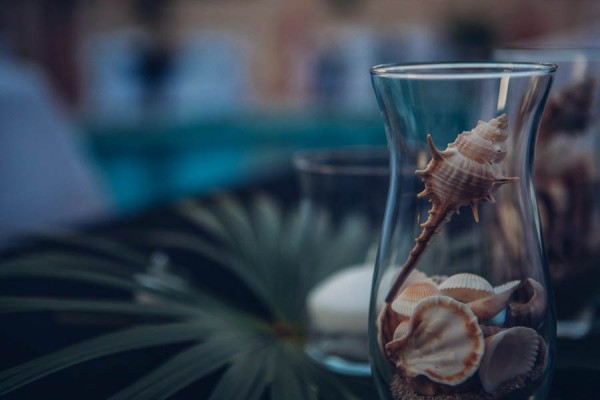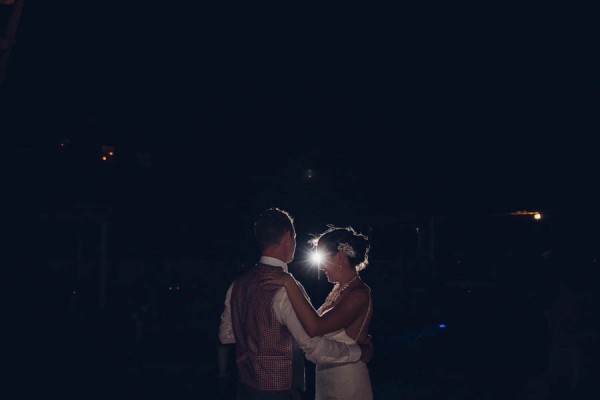 A favorite moment would have to be how quickly our wedding went from elegant reception to POOL PARTY. Originally we had no intentions of jumping into the pool at any time throughout the night. But after a couple of drinks and a few side bets, there was no stopping the bride from her grand entrance into the water! The best part was that within a few minutes of me jumping into the pool there was at least 10 others in there with me! In general mob mentality, we began chanting the names of people on the side lines until, they too, took the plunge! We had nearly ALL of our guests in the pool including our wedding planner and hotel owner, Alina!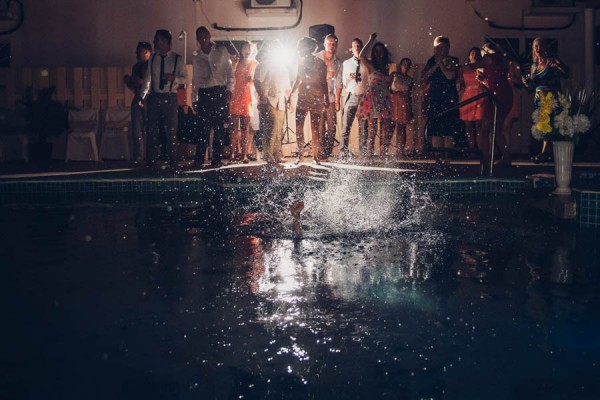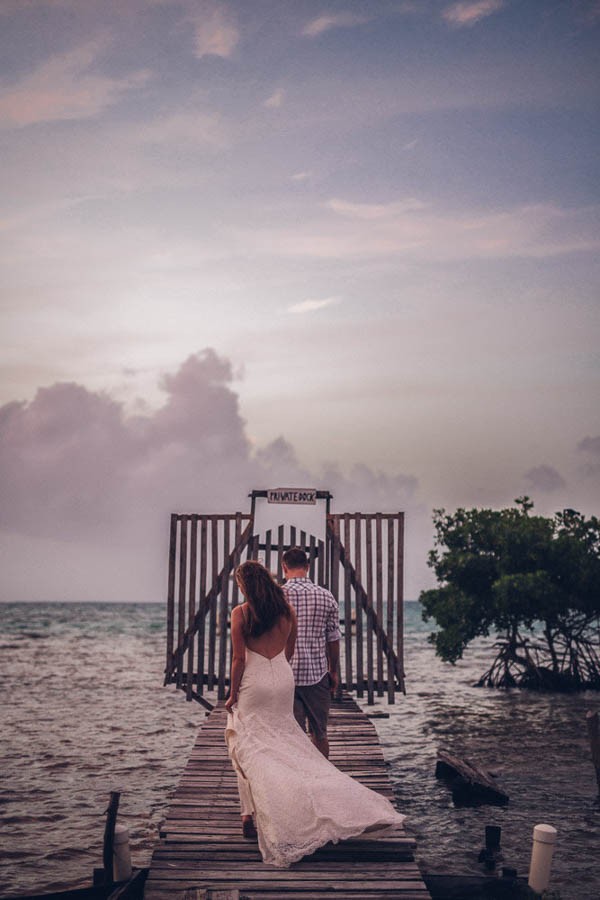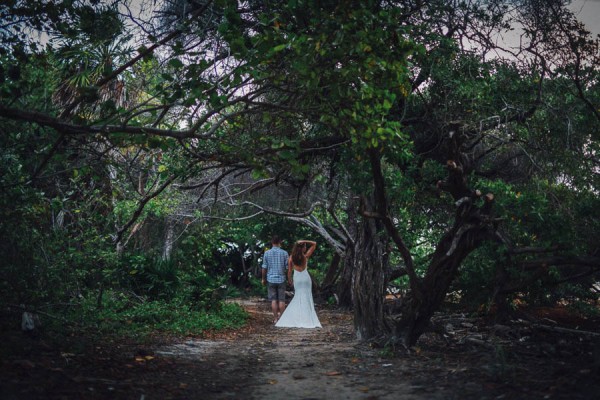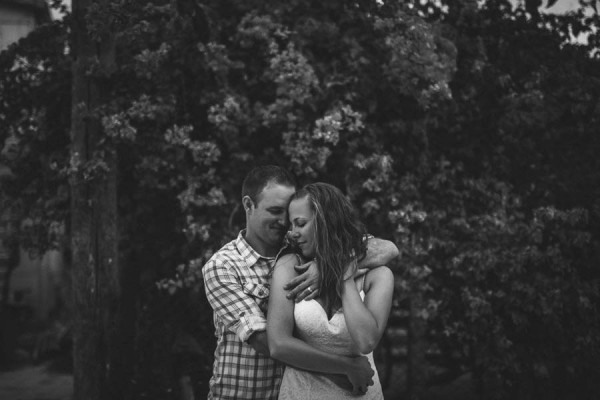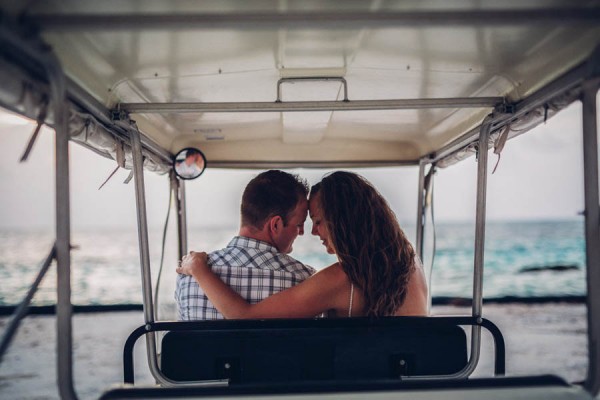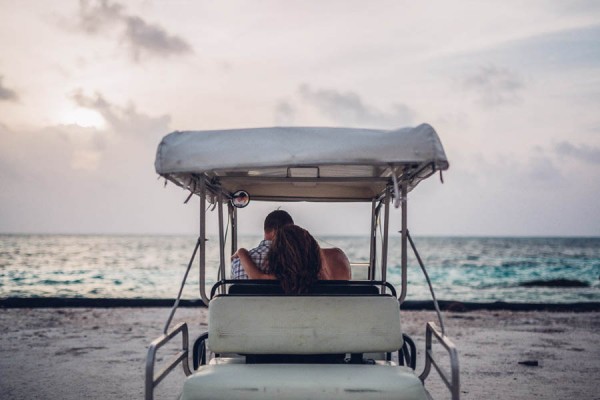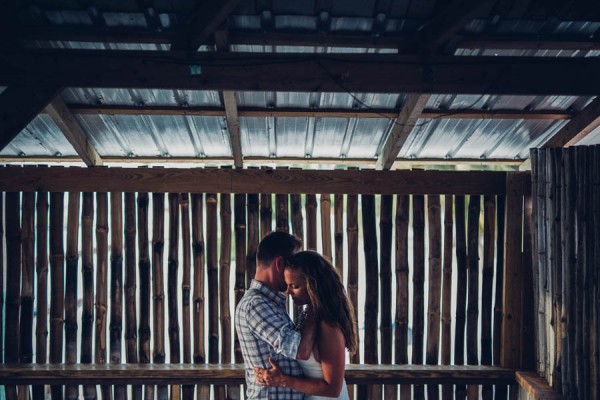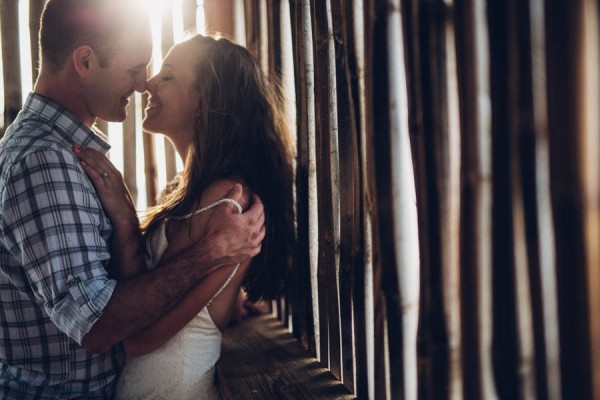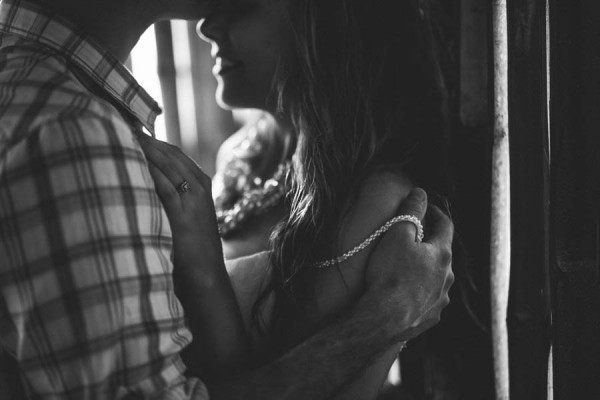 Long before we started planning a wedding I knew I wanted Nicole Ashley Photography to be our wedding photographer. I had been following her on social media for a couple of years and with every blog post she completely took my breath away. And sure enough, our wedding photos were nothing short of spectacular. Not only is her work incredible, Nicole is a true professional who never quit working the entire time on the island. She searched out different areas to shoot on the island, checked lighting at different times throughout the day, and even arranged for private photos to be taken at a closed restaurant for our 'Love the Dress' session. On top of it all, she has such a lovely personality that it can put any photography jitters to rest and our entire wedding party was completely relaxed throughout the entire process.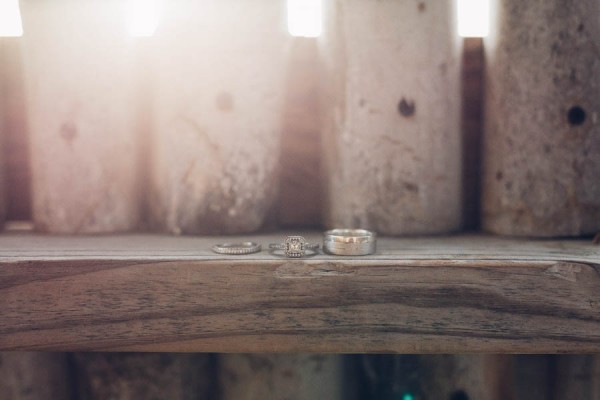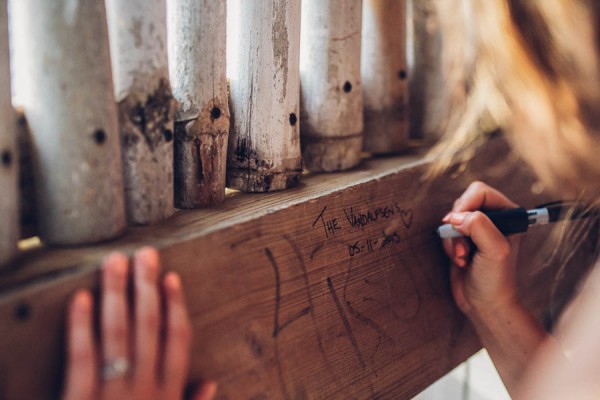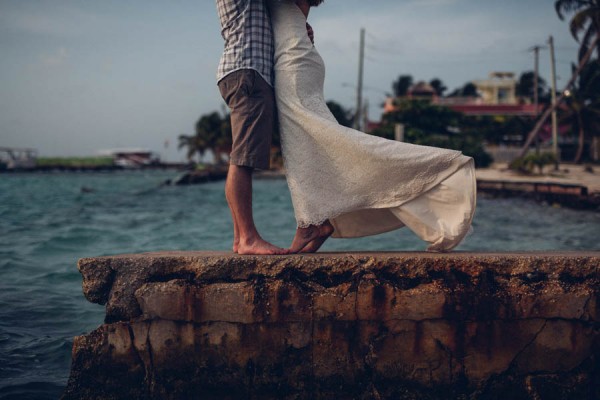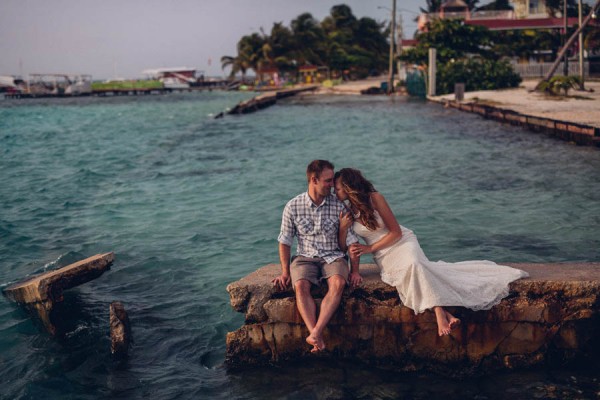 Congrats to Michelle and Jesse on their tropical Belize wedding! For more of Nicole Ashley Photography, check out Leanne and James' steamy desert engagement in Phoenix.