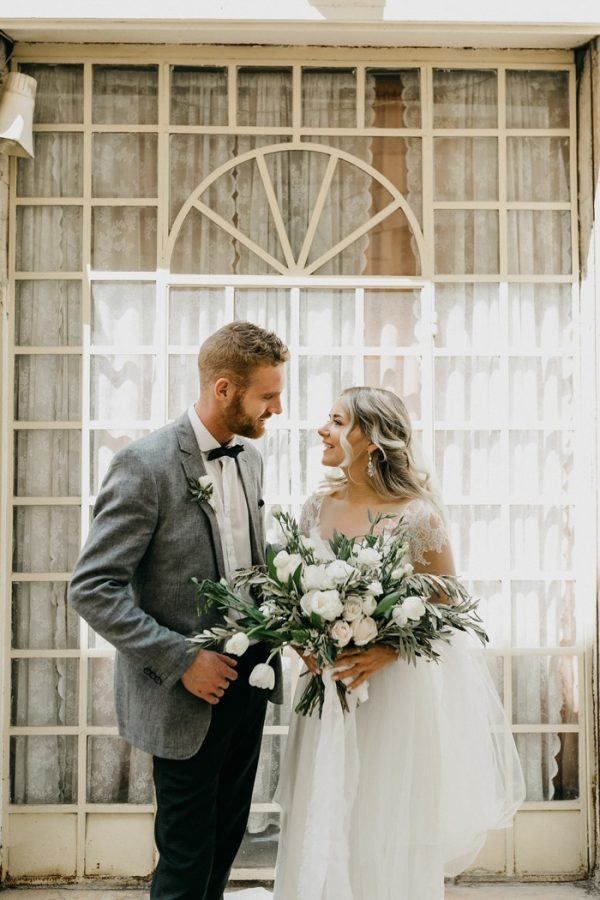 Between the narrow brick alleyways that lead to Christ Church Jerusalem and Nafoura Restaurant's cozy courtyard reception space, Mia and Benjamin's wedding in the Holy Land was where old-world charm met modern elegance. The bride (Mia Moessinger), who is a professional wedding photographer and designer, put her creative skills to work by designing nearly every detail, including the flowers, invitations, and even her own dress. The main color inspiration came from the simple and symbolic olive branch, which added a naturally elegant feel to the décor and was a spiritual nod to the region where the couple's new life began. Every sentimental detail and heartwarming moment was captured beautifully by Braden Young Photo.
The Couple:
Mia and Benjamin
The Wedding:
Christ Church Jerusalem and Nafoura Restaurant, Jerusalem, Israel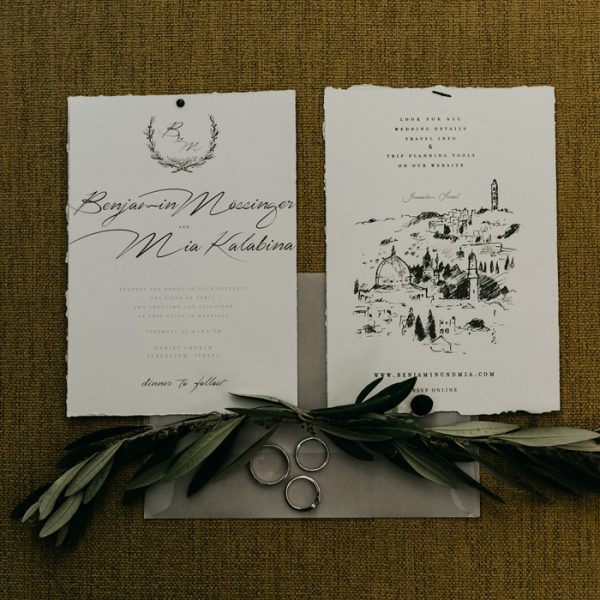 We met and did volunteer work at Christ Church Jerusalem, it was an easy decision to get married there. That church and this region are extremely sentimental to us. Some of our favorite dates/hikes were to Mt. of Olives, which is located just outside the city, so it also made sense to go with an olive branch theme for the wedding.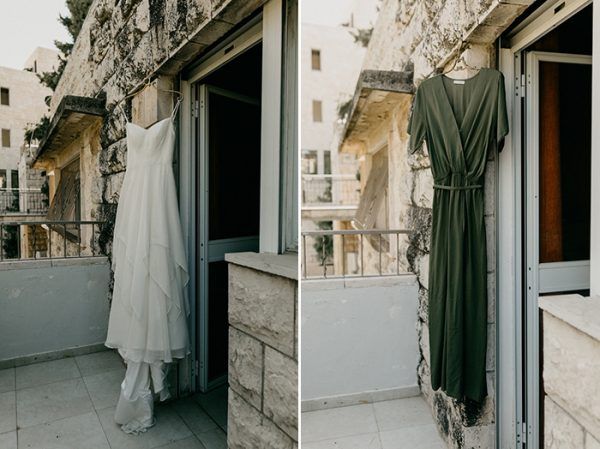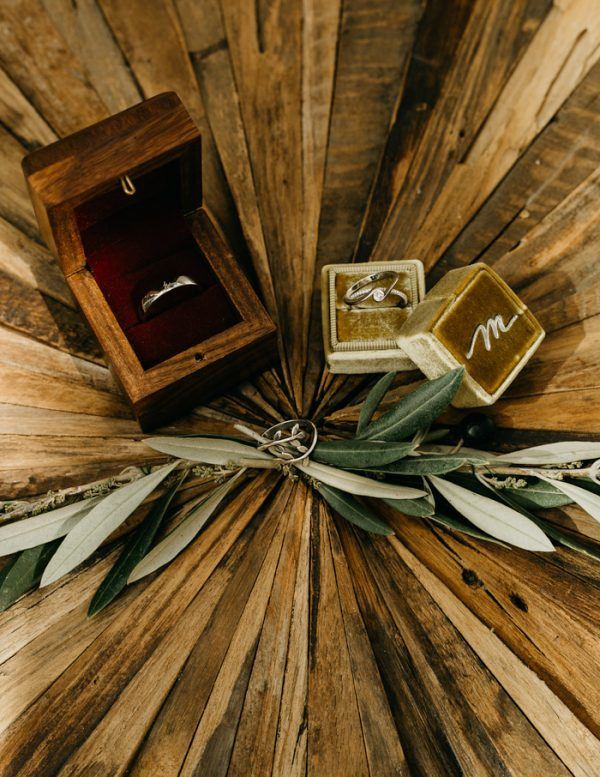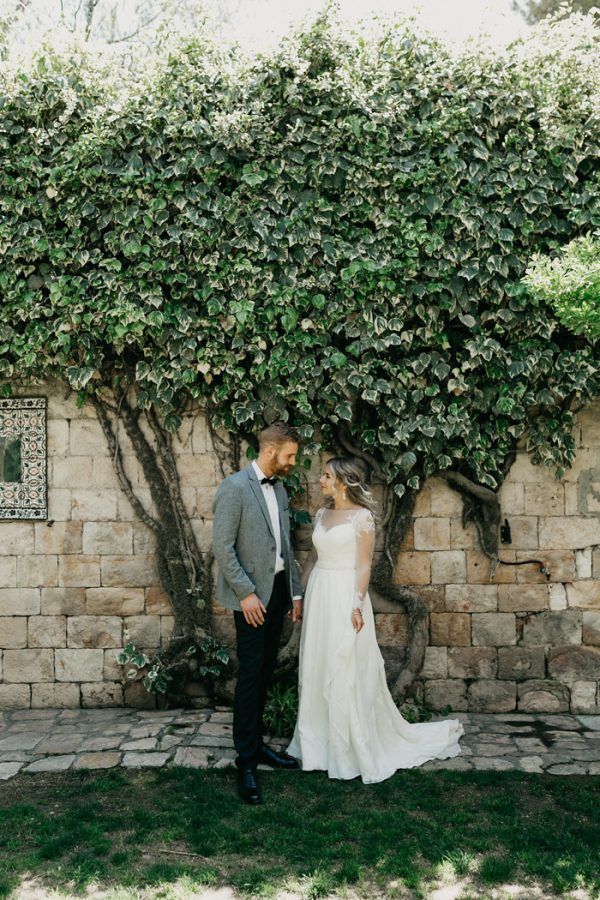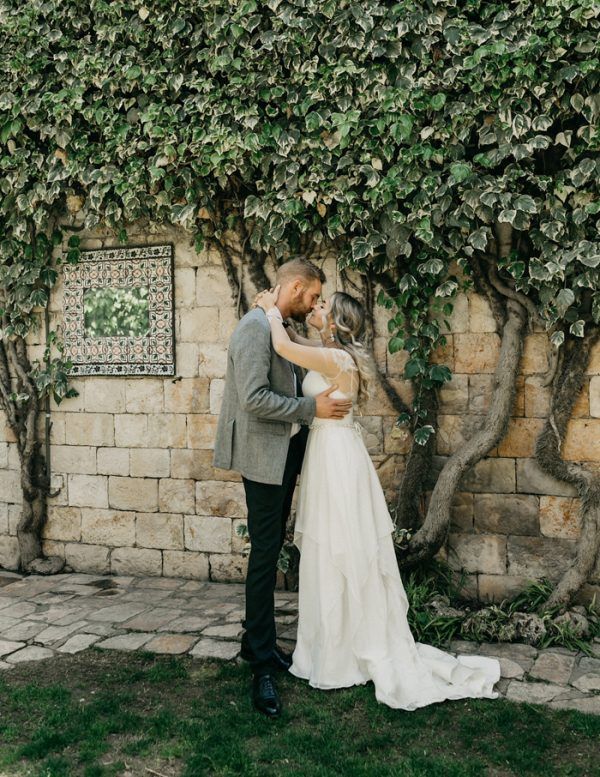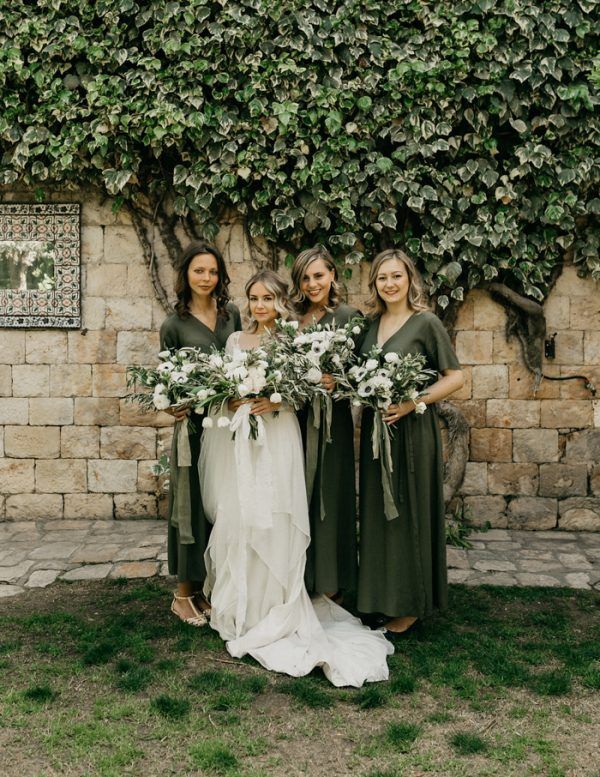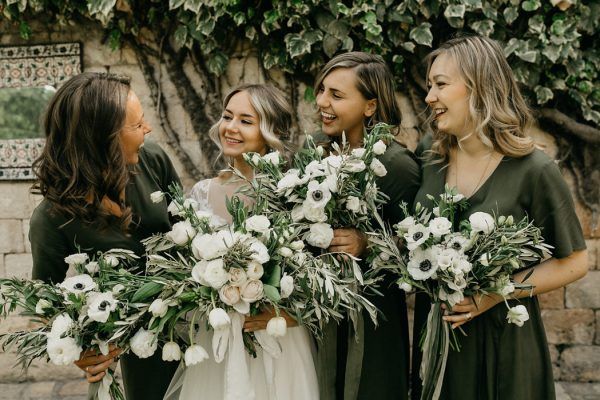 SHOP THIS LOOK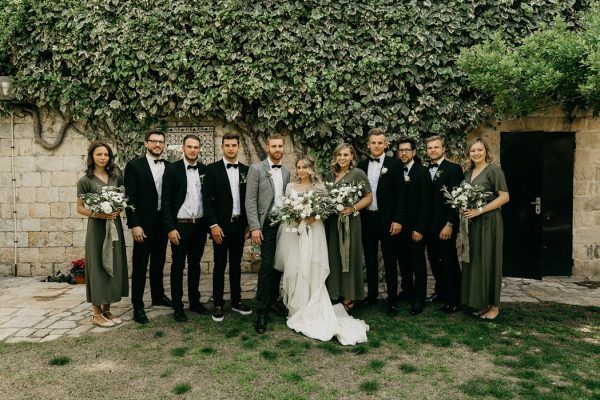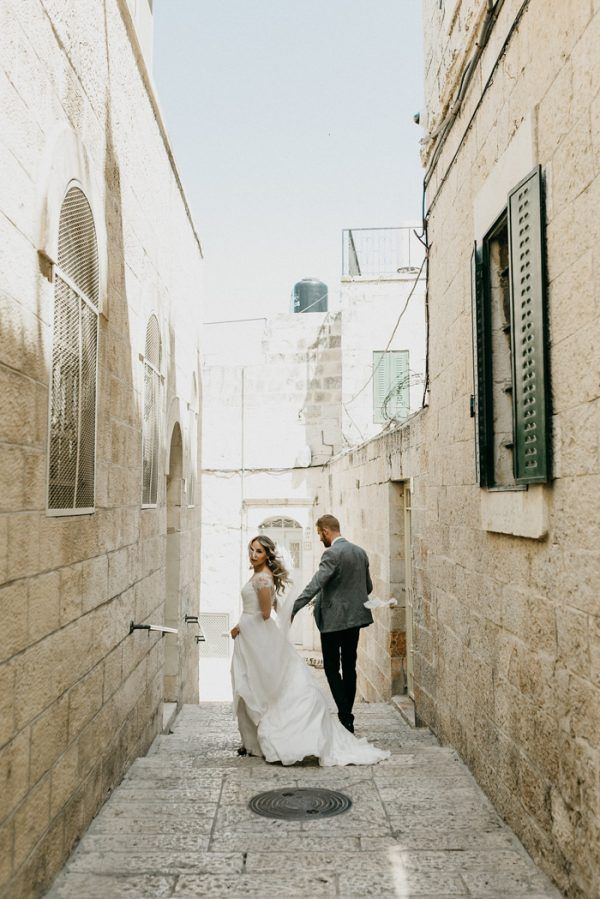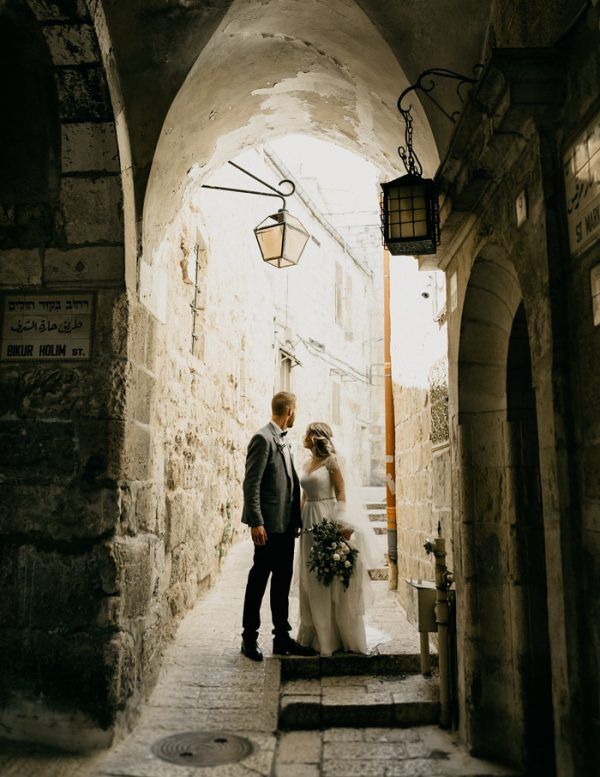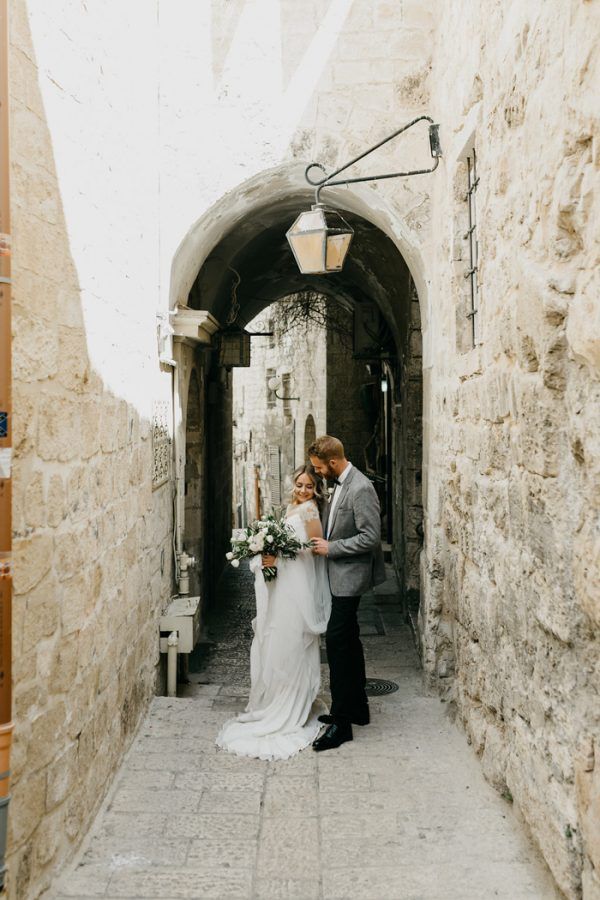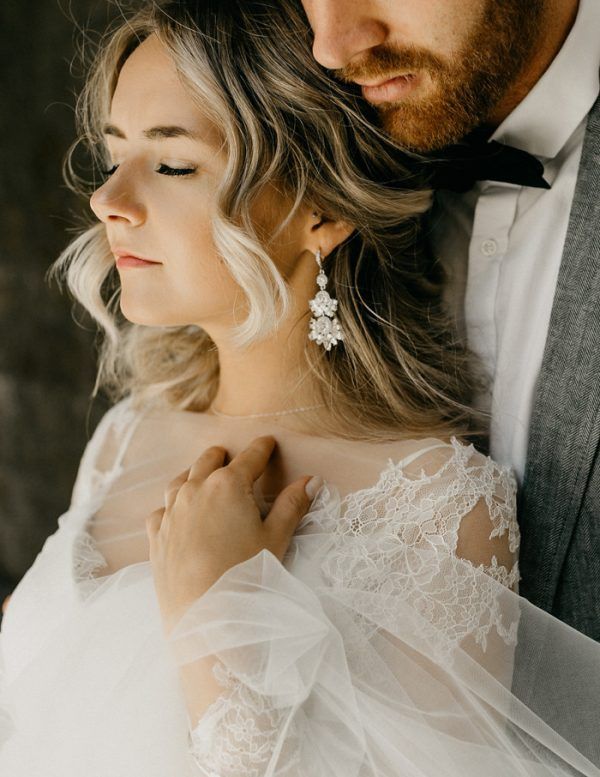 I wanted a timeless and simple look that was classy and elegant. For the ceremony, I wore a conservative dress with sleeves and a long veil. For the reception, I switched into a more comfortable look and added an olive branch wreath to my hair.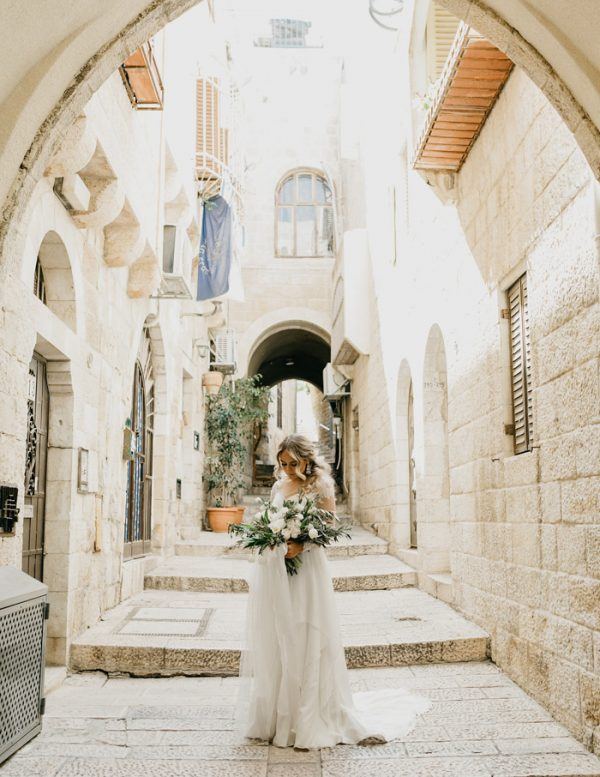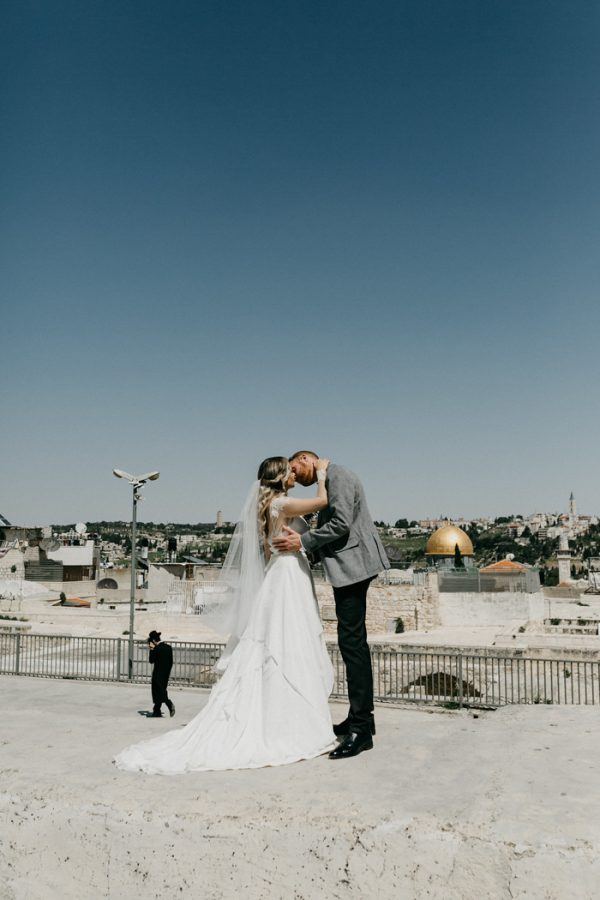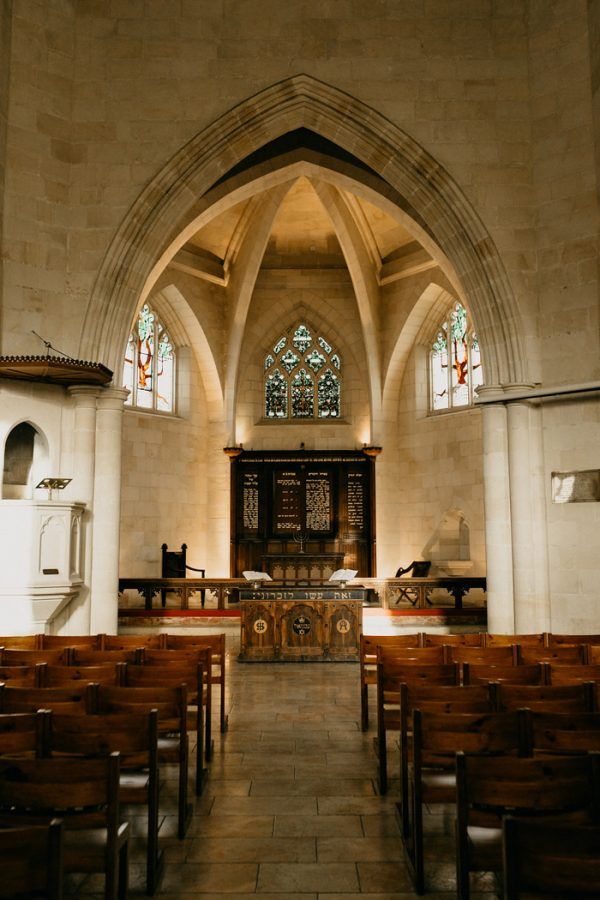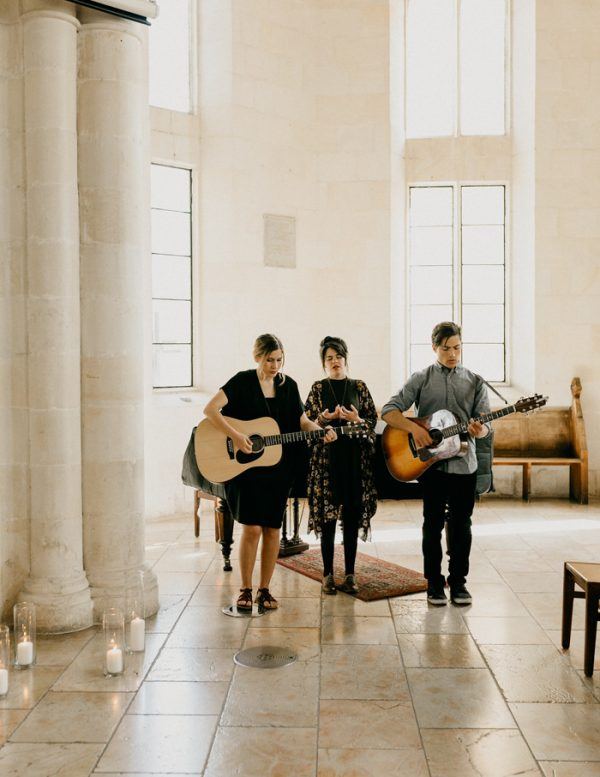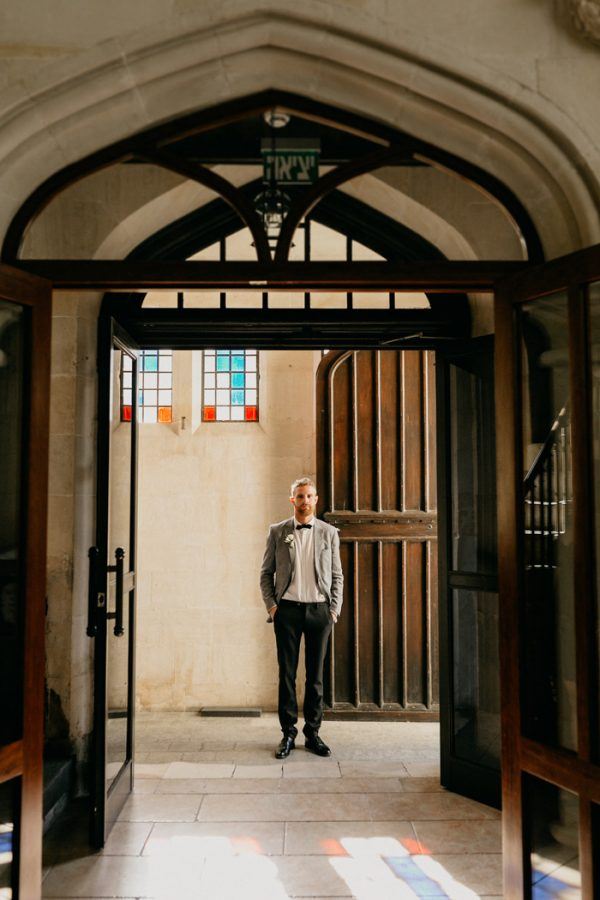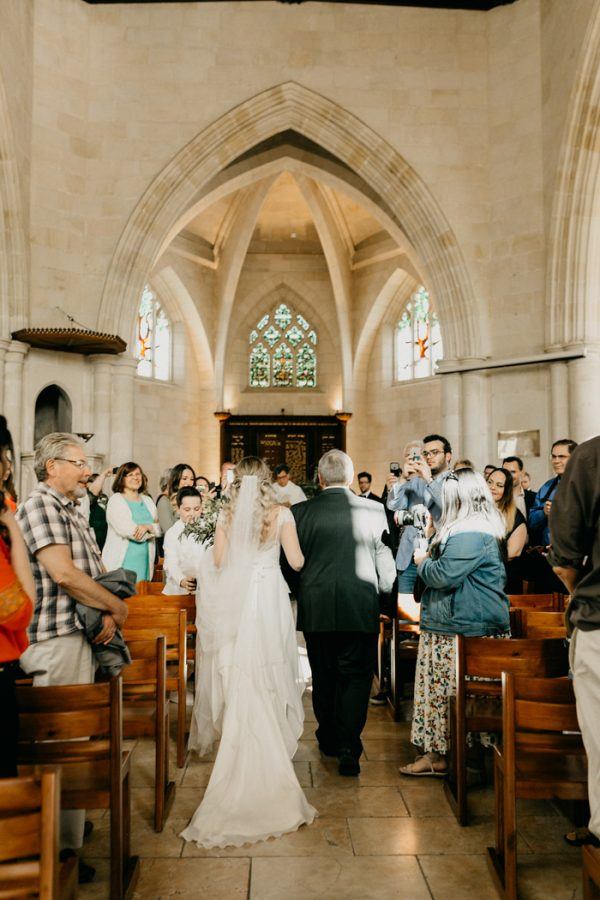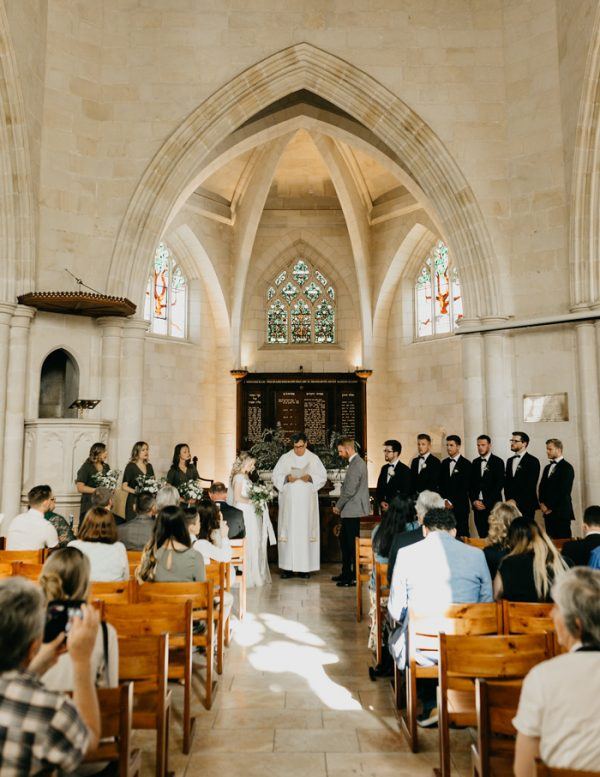 We had an Anglican Church liturgy read during our ceremony, but we used our own songs and had both sets of parents pray over us in their native tongues (German and Russian). At the end of the ceremony, Benjamin broke a glass — even though we are not Jewish — because it symbolizes both the happiness and the sorrow that our future holds.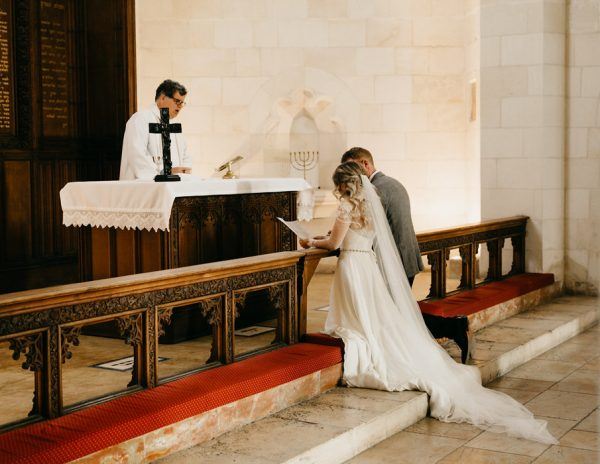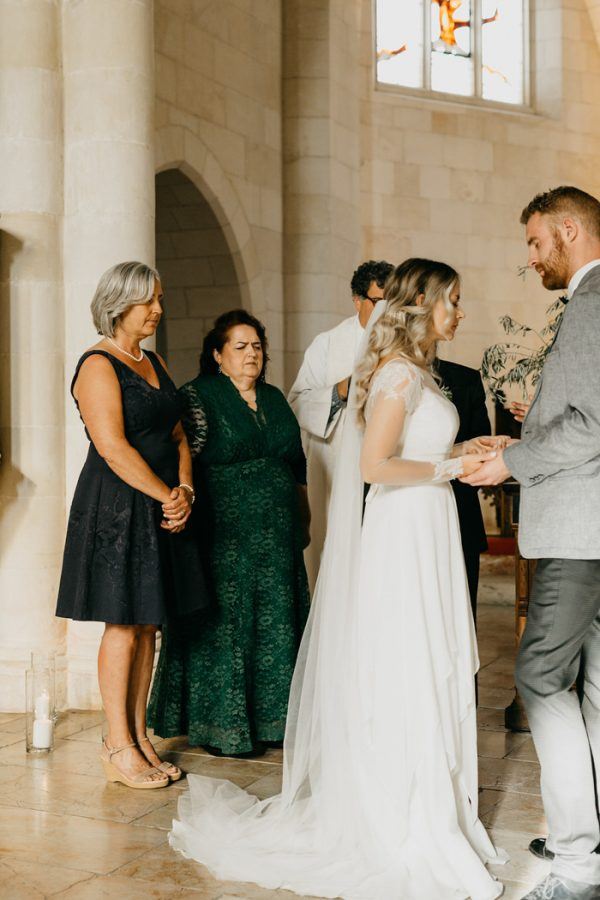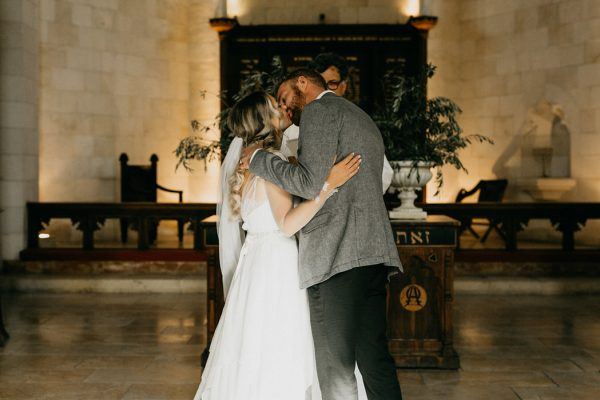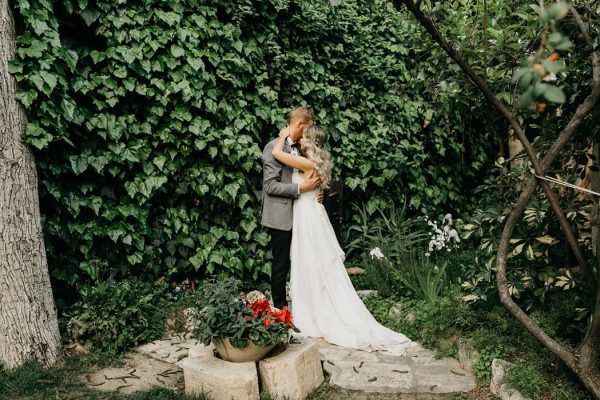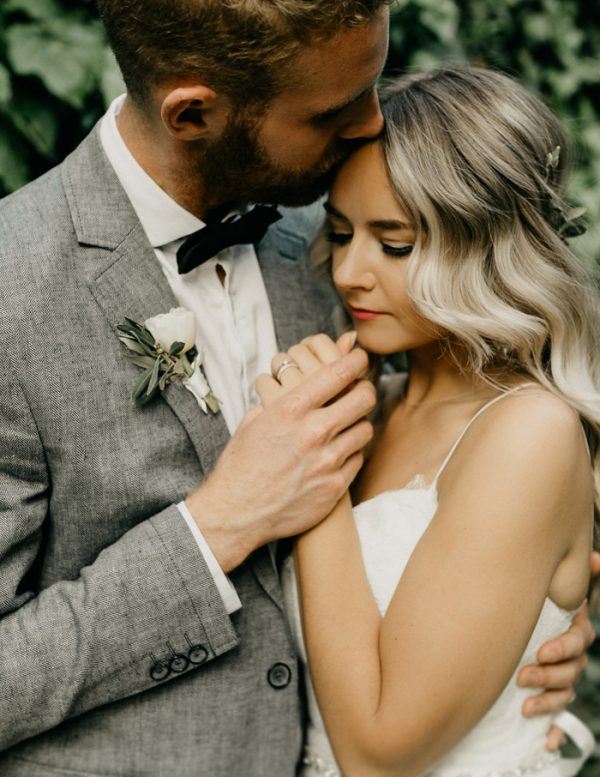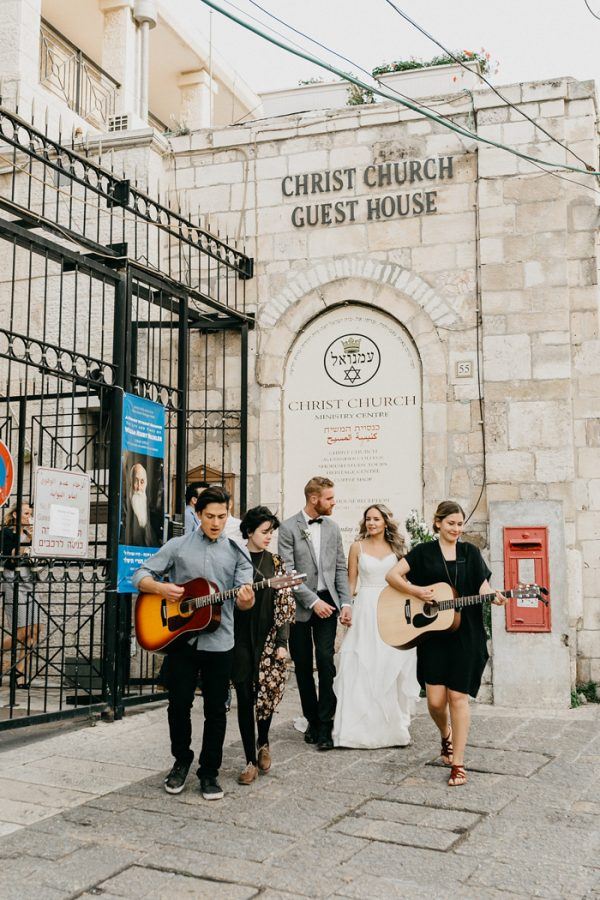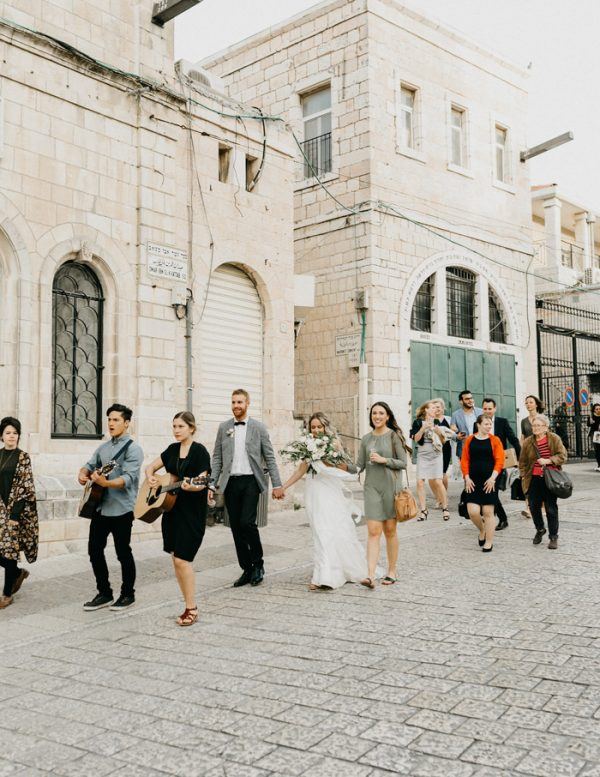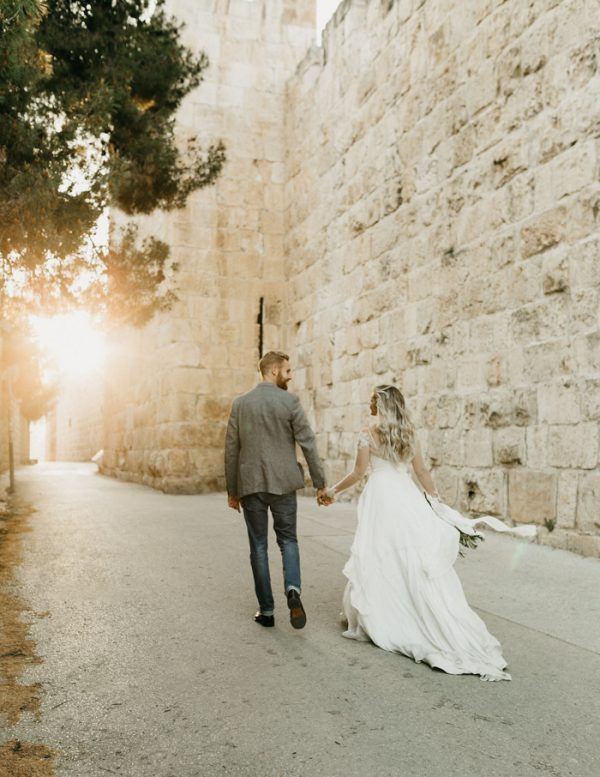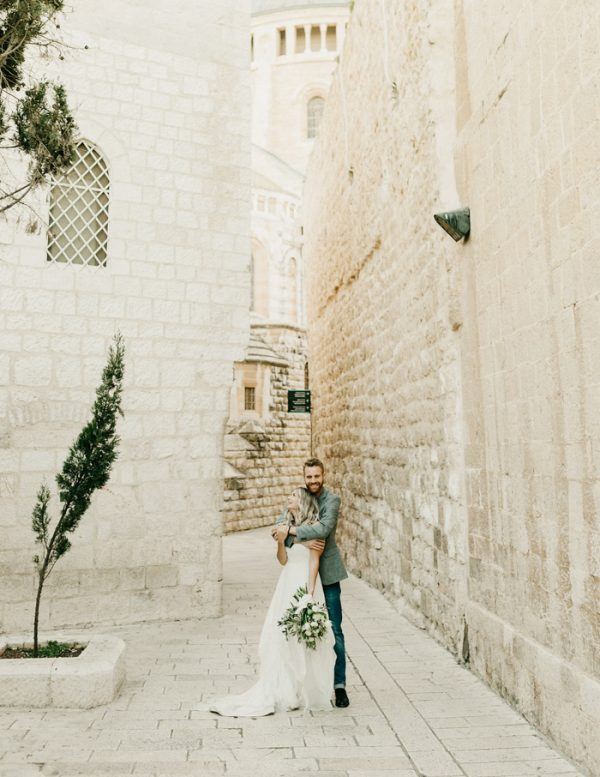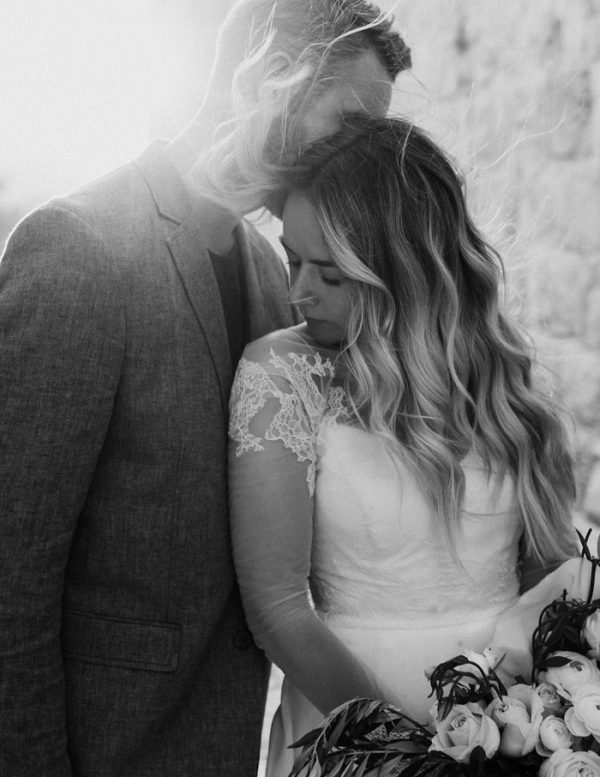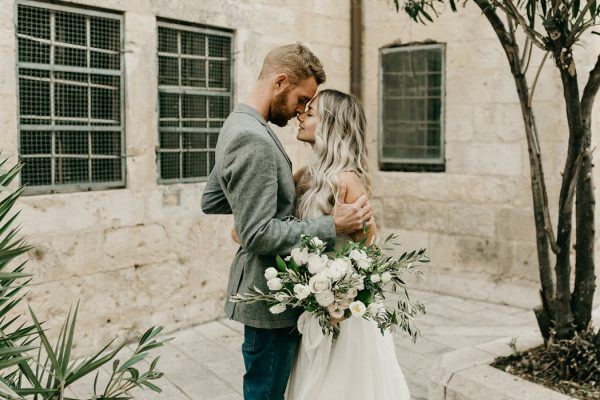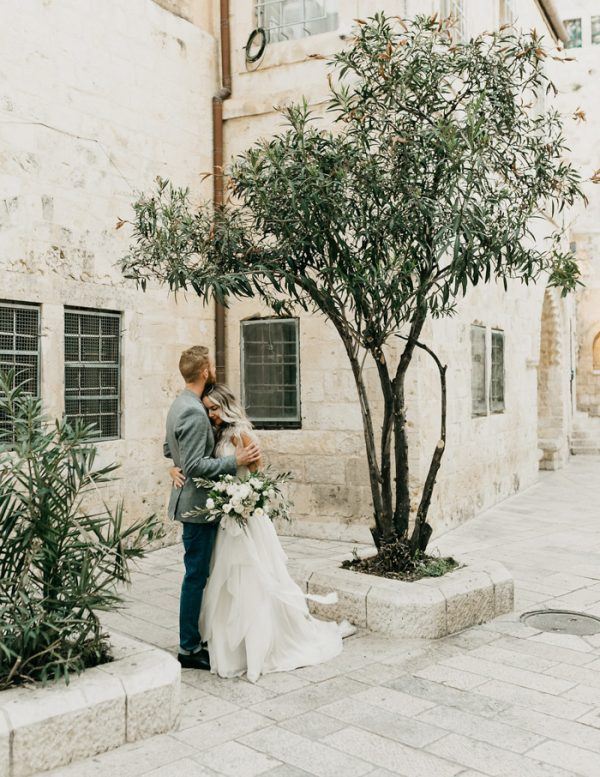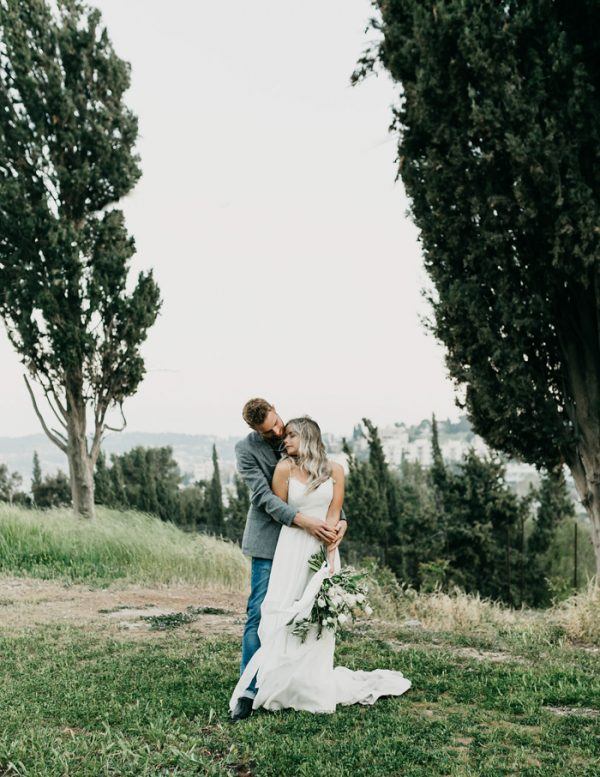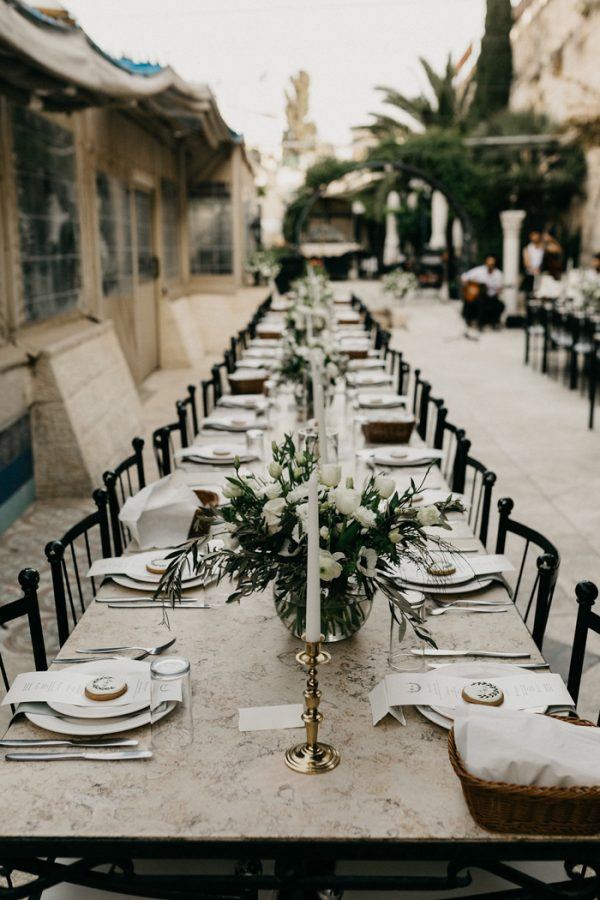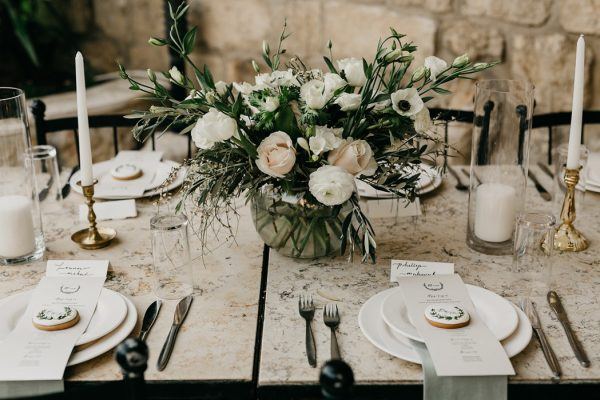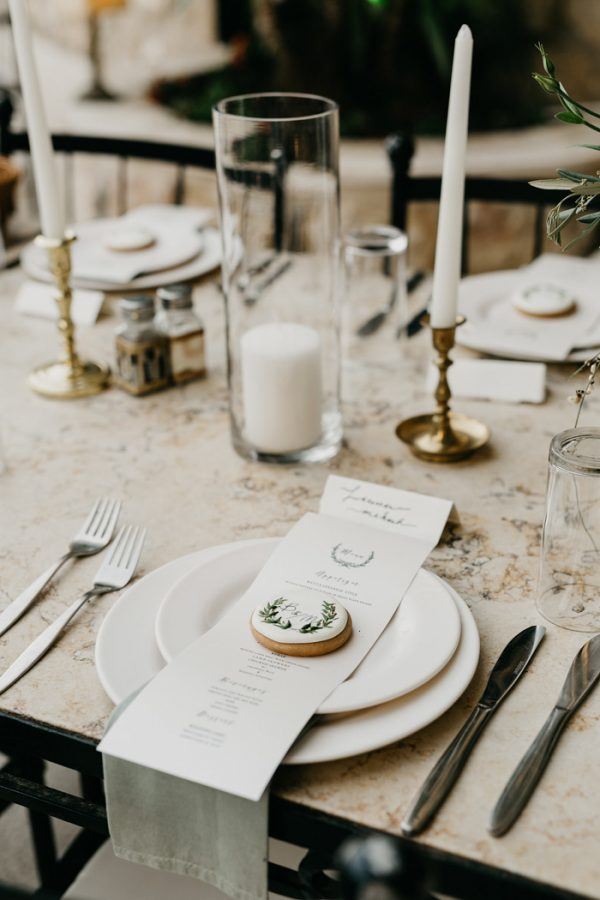 We DIY-ed pretty much everything! Because Mia works in the wedding industry, it was easy for her to do and it all looked professional. Mia and some of our friends put together the flower arrangements. Mia designed, printed, and assembled the wedding invitations and created the website. Mia's talented mom baked our cake and favor cookies, and she helped Mia design her wedding dress. Lastly, a good friend of ours created the hand-written place cards.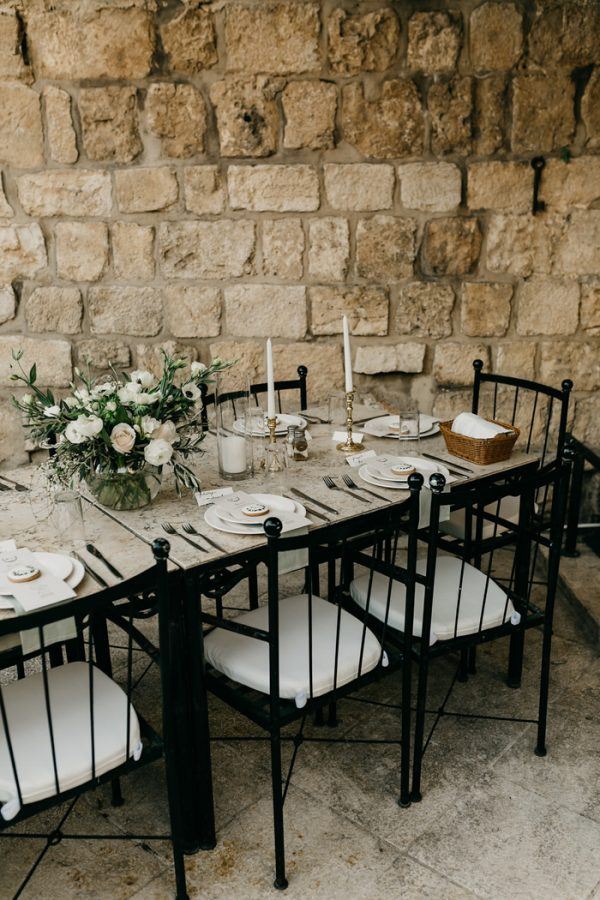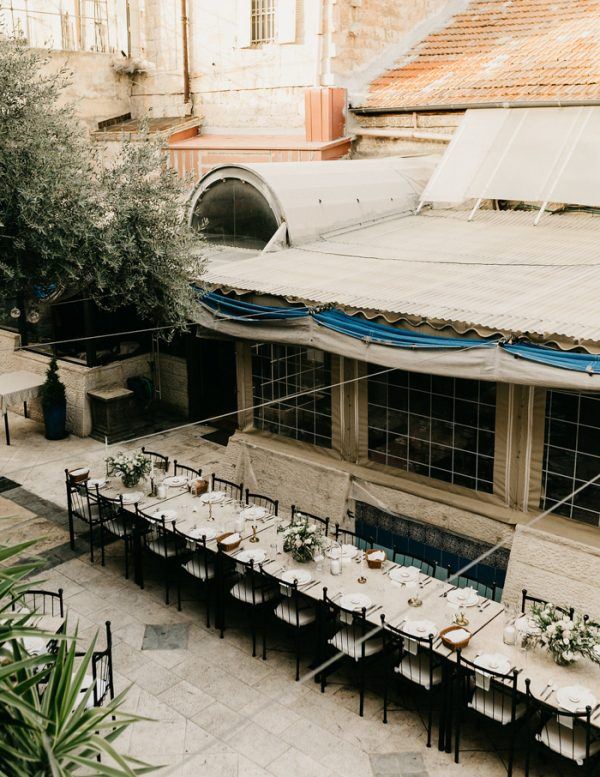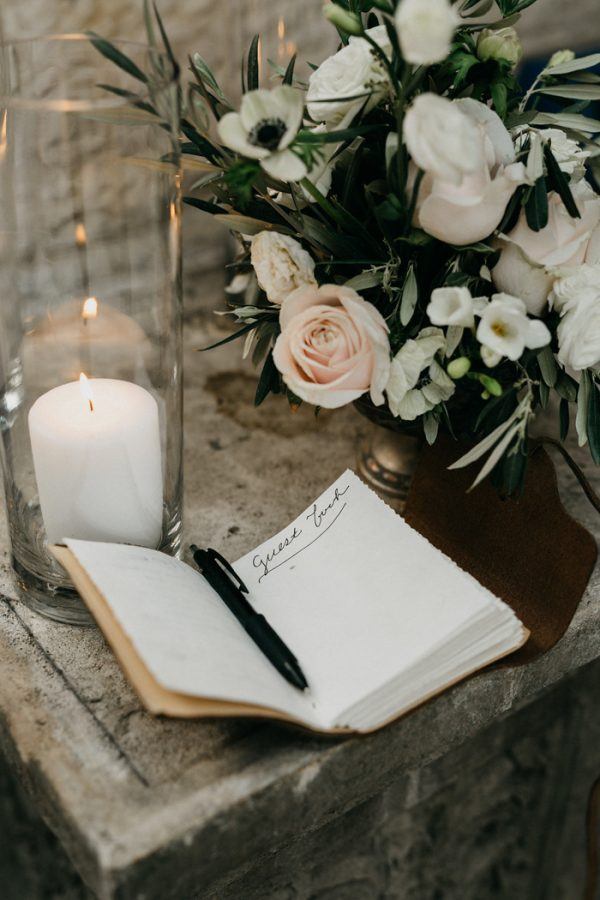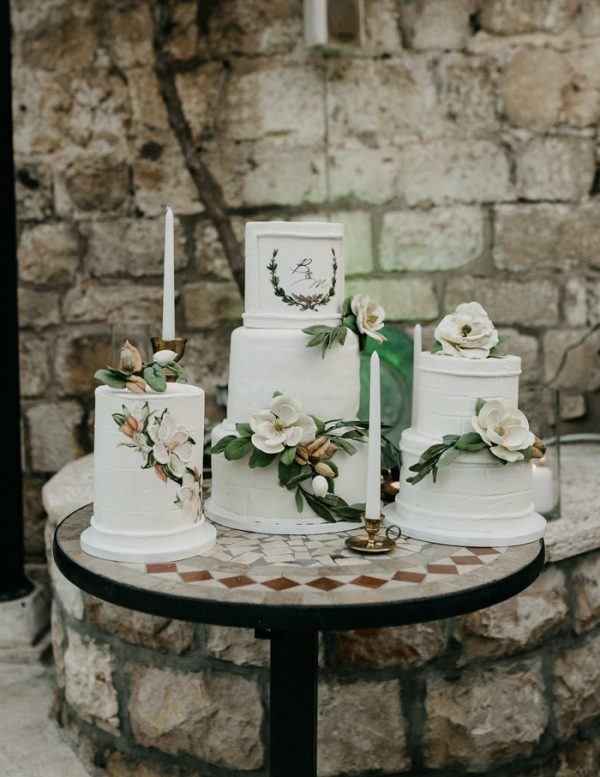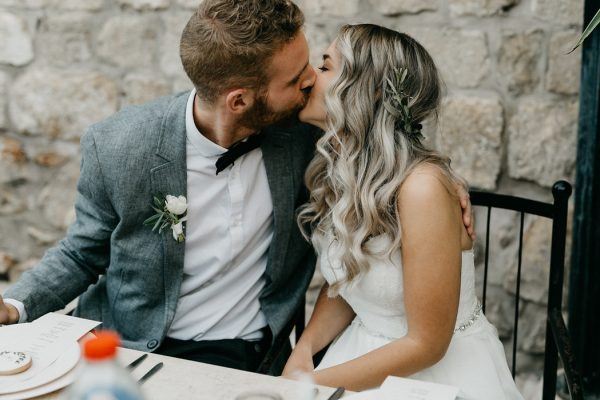 Processional – "You're Beautiful" by Phil Wickham (performed live)
Recessional – "Future Past" by John Mark McMillan (performed live)
First Dance – "Cheek to Cheek" by Louis Armstrong and Ella Fitzgerald (performed live)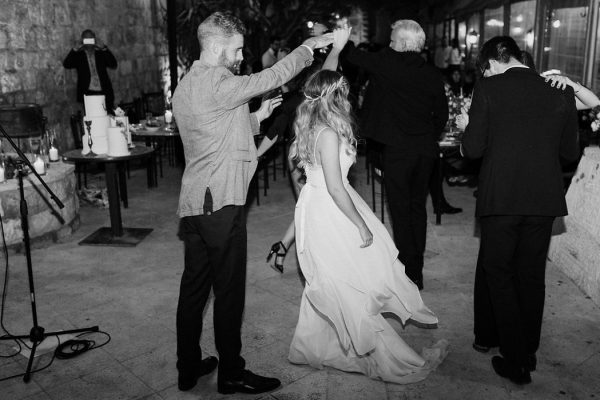 The most memorable part of the day had to be when our guests started dancing at the reception. The dance floor opened people up, got them out of their comfort zones, and everyone (old and young) got down. We were worried that, with so many different culture groups coming together (Russian, German, American, Jewish, Arab, and so many more), it might be a little uncomfortable for everyone to let loose. They definitely proved us wrong! It was as if our worlds collided, and everyone in our wedding became one!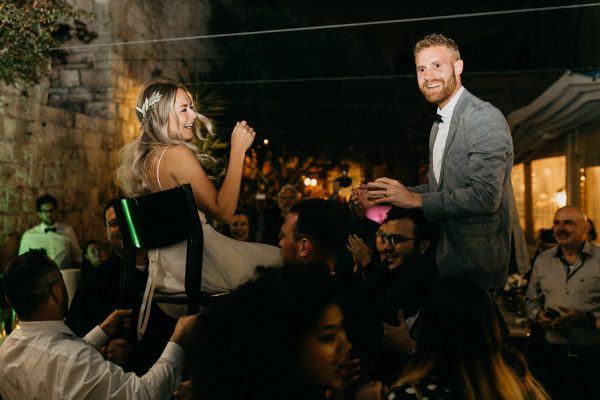 Our heartfelt congratulations to the newlyweds, Mia and Benjamin, and a huge thanks to Braden Young Photo for sharing this stunning destination wedding with Junebug! If you're looking for more simple and elegant wedding design inspiration, look no further than this understated navy and slate blue wedding at The Loft in Chehalis!