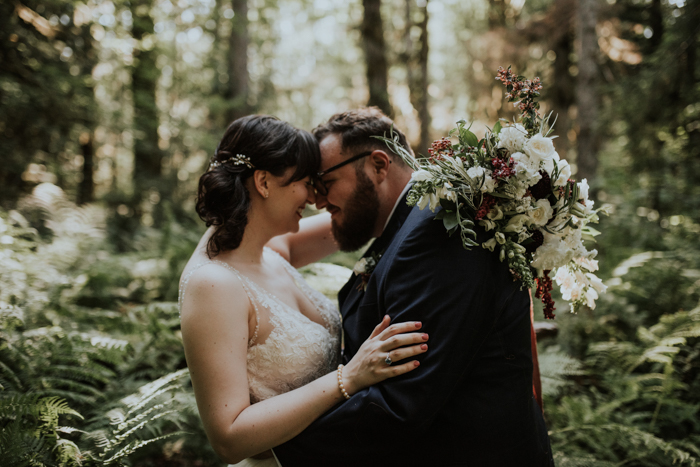 Is there anything sweet than a wedding in the woods and a backyard picnic-style reception with everyone you hold dear? After seeing these beautiful photos of Sydney and Dylan's wedding captured by Maggie Grace Photography, we're inclined to say no! Emily Aitken Events helped bring every detail of the couple's dreams to life, including helping find the perfect nook in the woods for their ceremony. We love that Sydney opted for an ethereal bridal look with a BHLDN gown and side-swept updo and added a woodsy feel to her look with a moody, organic bouquet made by Brier + Ivy. We also love the surprise pink leather jacket her mom gifted her for the late-night reception and newlywed photos by the water! All in all, this wedding was sweet, simple, and totally romantic — everything you want when you wander into the woods to say, "I do!"
The Couple:
Sydney and Dylan
The Wedding:
Seattle, Washington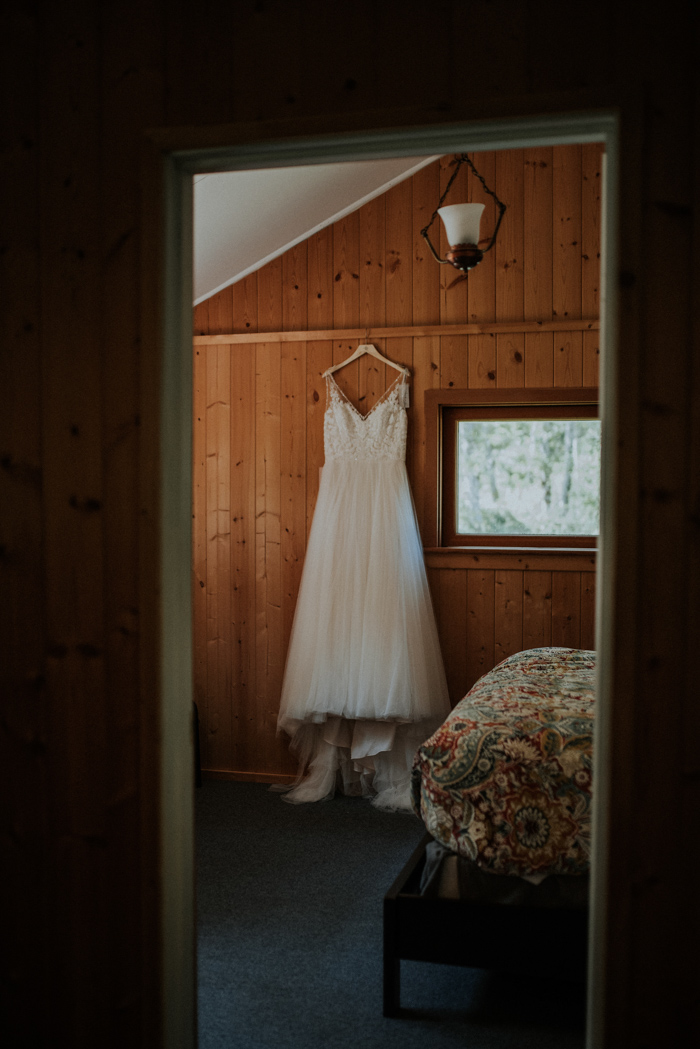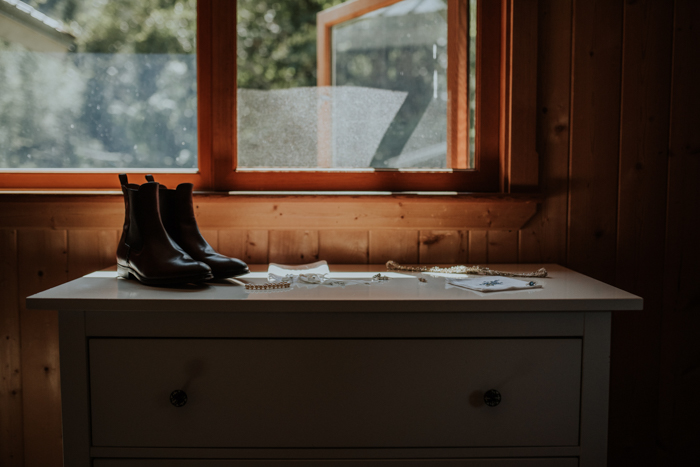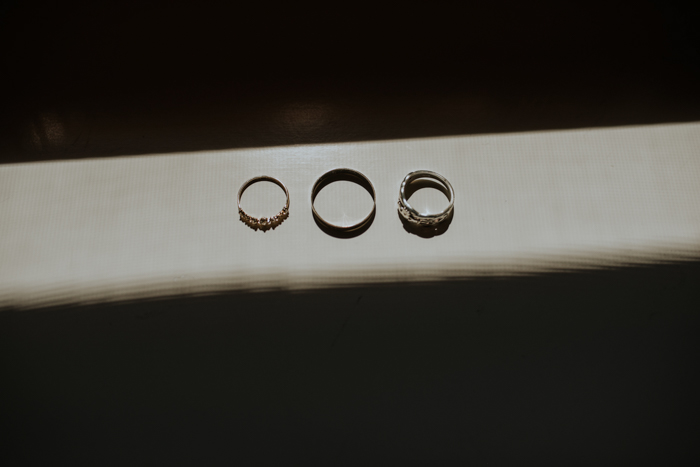 We wanted our wedding to feel personal and intimate. We knew early on that we didn't want to have a big wedding, but that we wanted to include our families. It was hard to find that balance, but we landed on having an intimate wedding in the woods of Washington. We had family travel from all over the country to attend, and it was an entire weekend of getting to spend time with the people that we love most.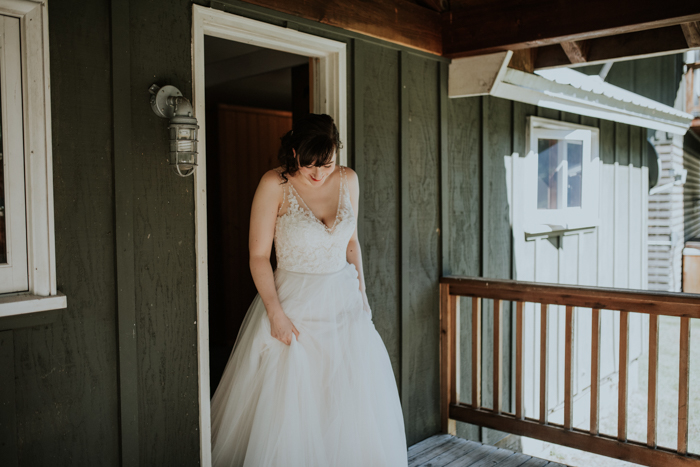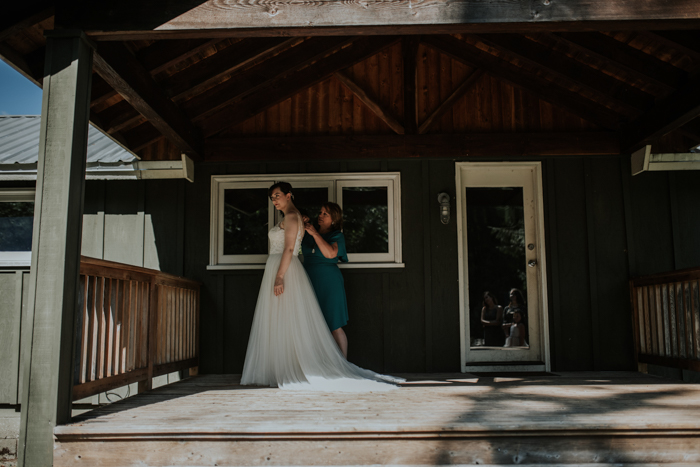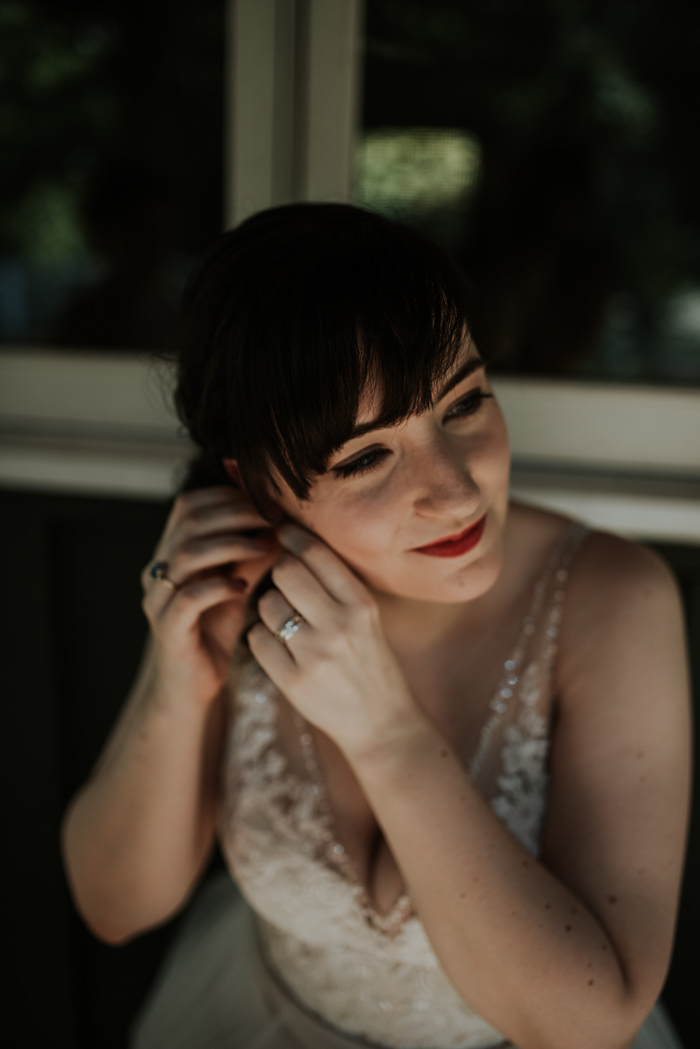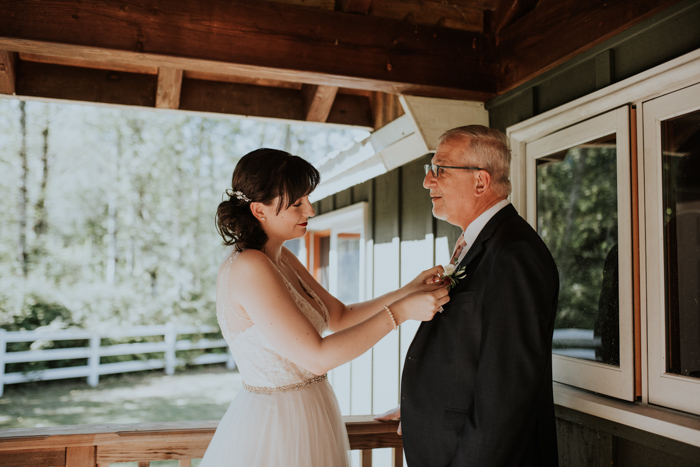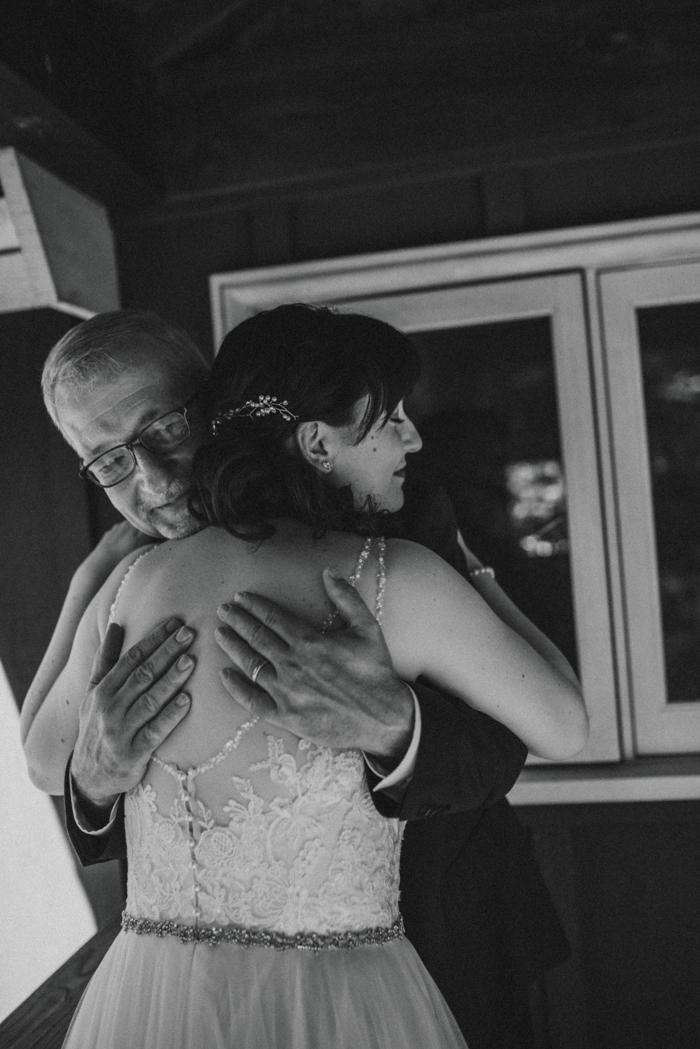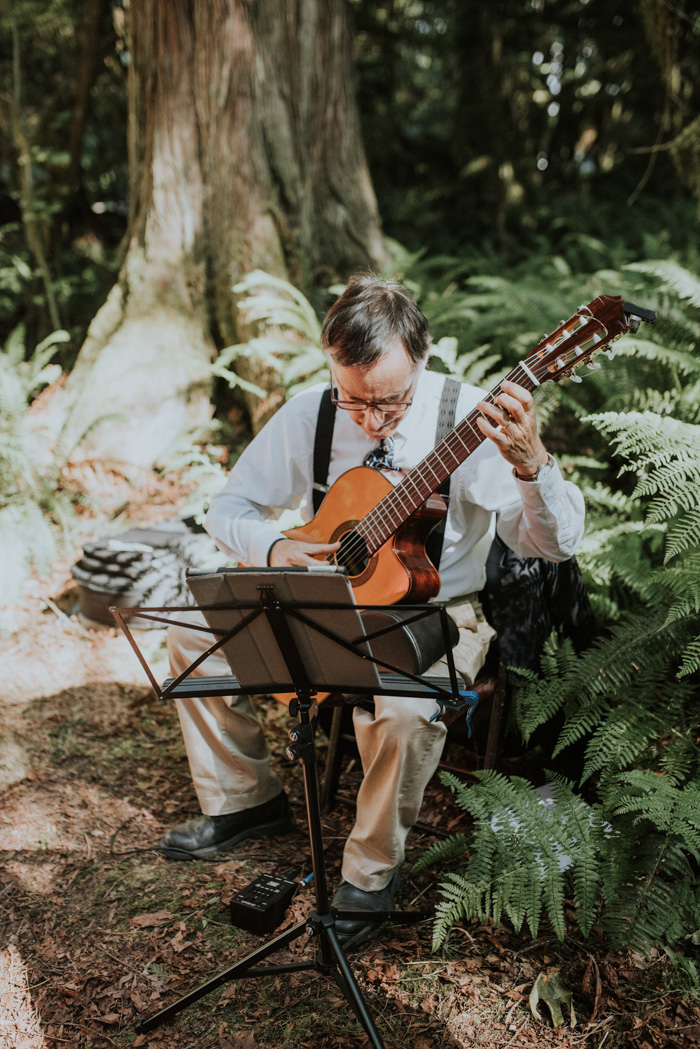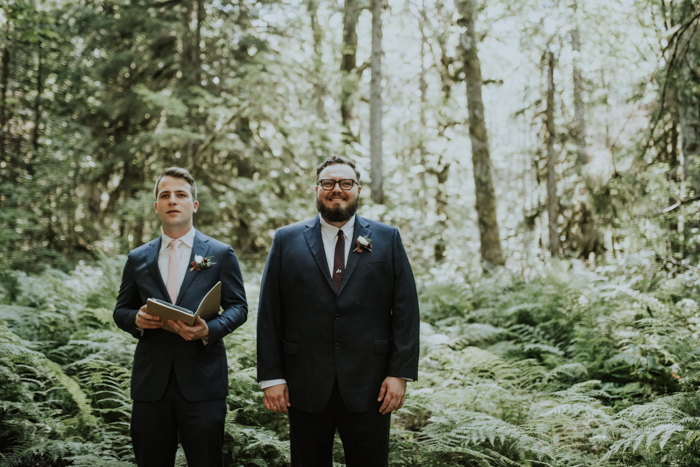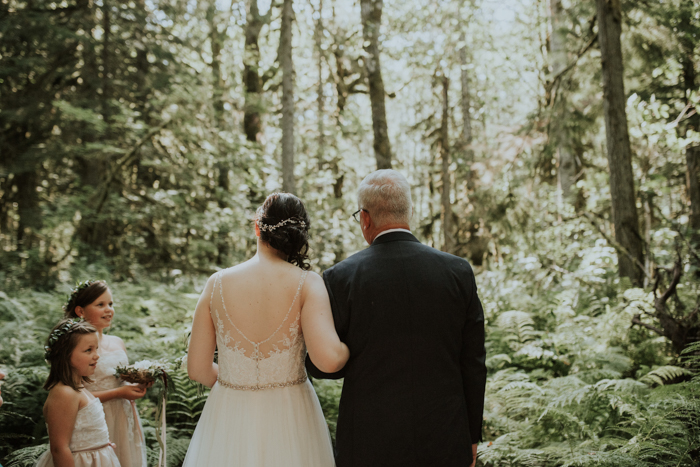 For Dylan, the most memorable part of the day was reading our vows to one another. We wrote our own, and it's pretty reflective of our personalities that he started working on his several weeks in advance, and that I wrote mine the morning of the wedding, sitting on the porch of the cabin. The most memorable part of the day for me was walking down the aisle – having my dad walk me into the forest and seeing Dylan at the end of the trail was a moment that I'd been anticipating for so long! It was also the first time I had seen the ceremony location, and I was blown away by how beautiful it was and how my dream came to life.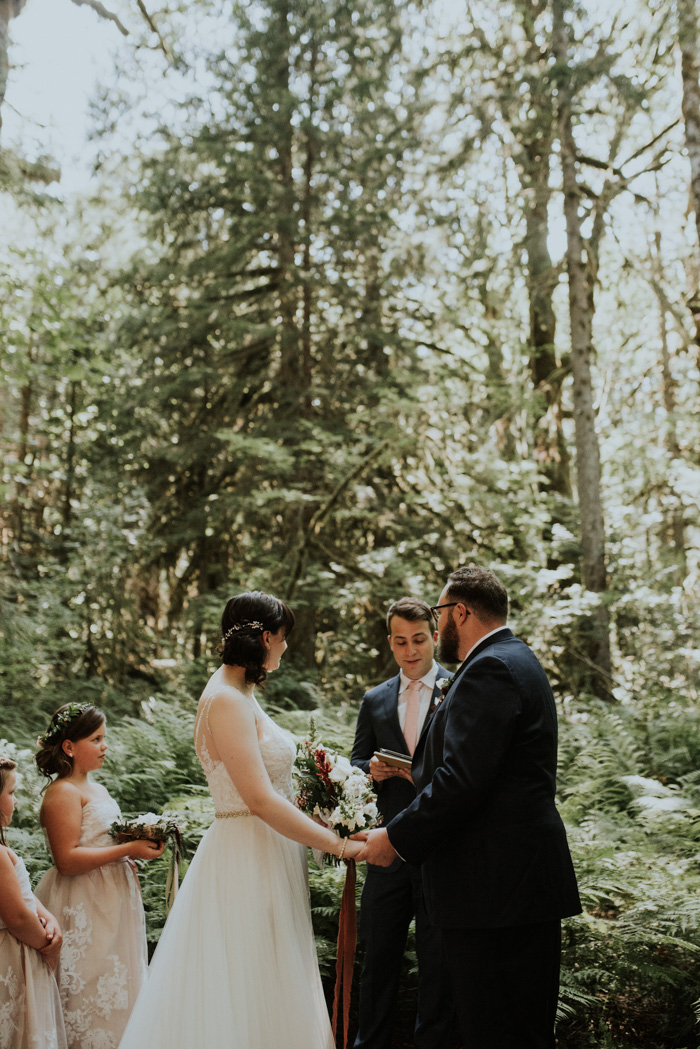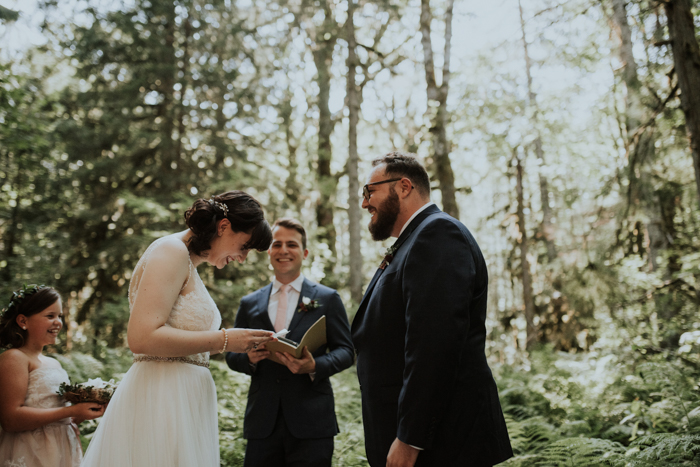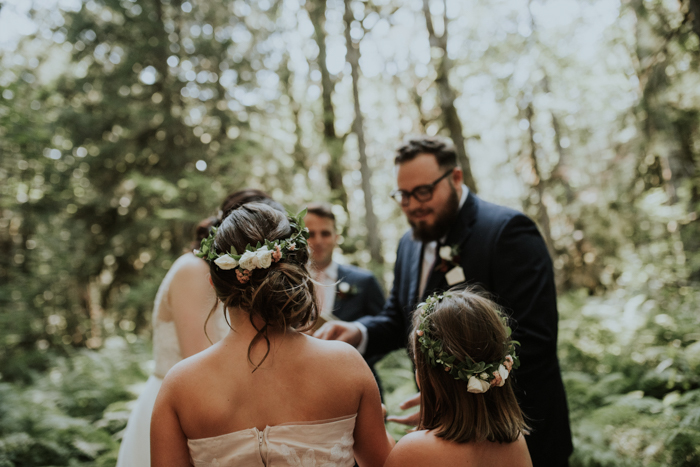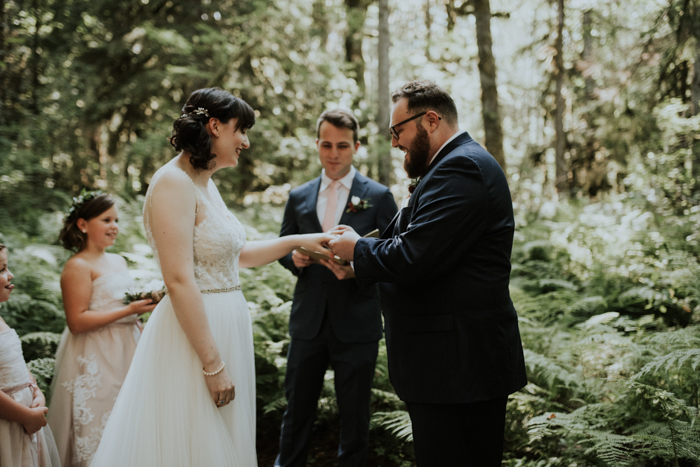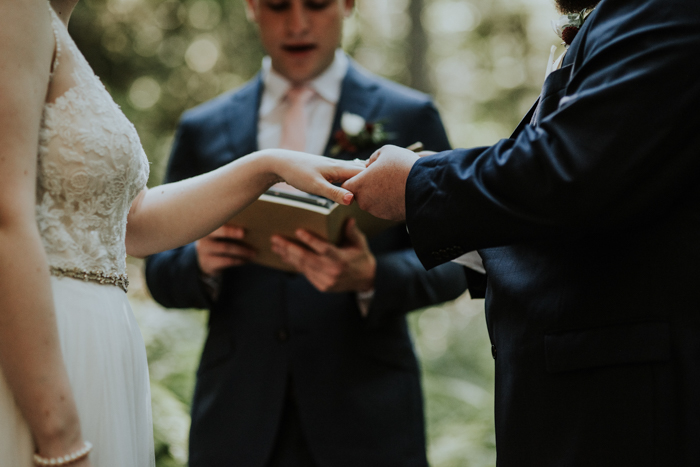 We asked my brother to officiate the ceremony. He'd officiated a wedding for his friends last year, and that helped keep the intimate feel of the event. He wrote the ceremony, and we included a reading by Neil Gaiman that I've loved for years. We also wrote our own vows (and mine may have included One Direction lyrics that got a few people to laugh during the ceremony).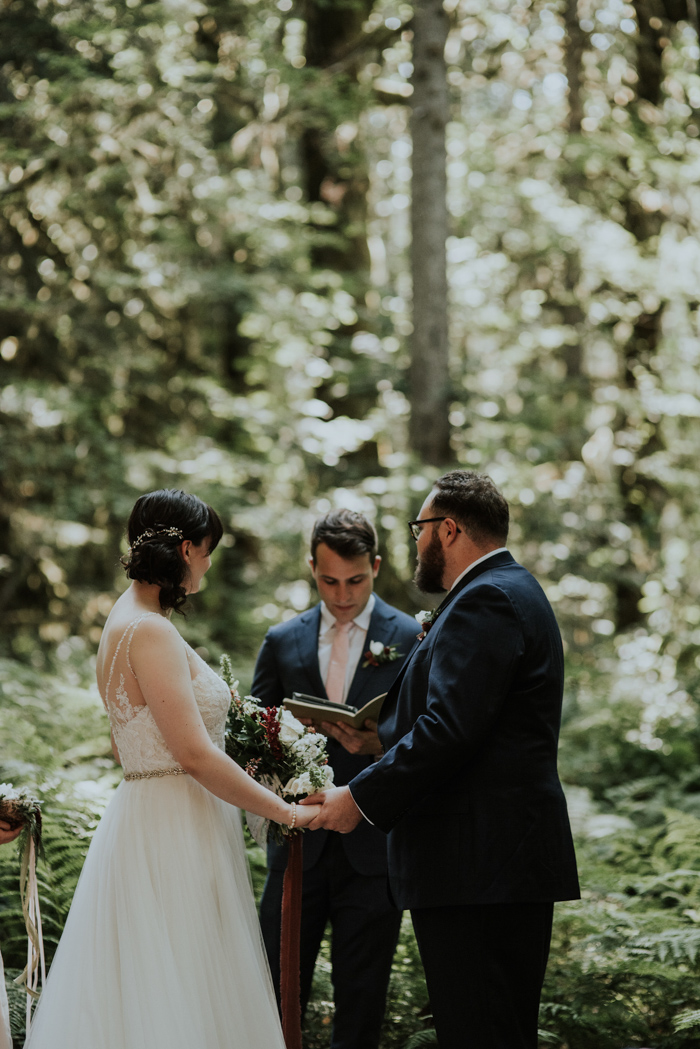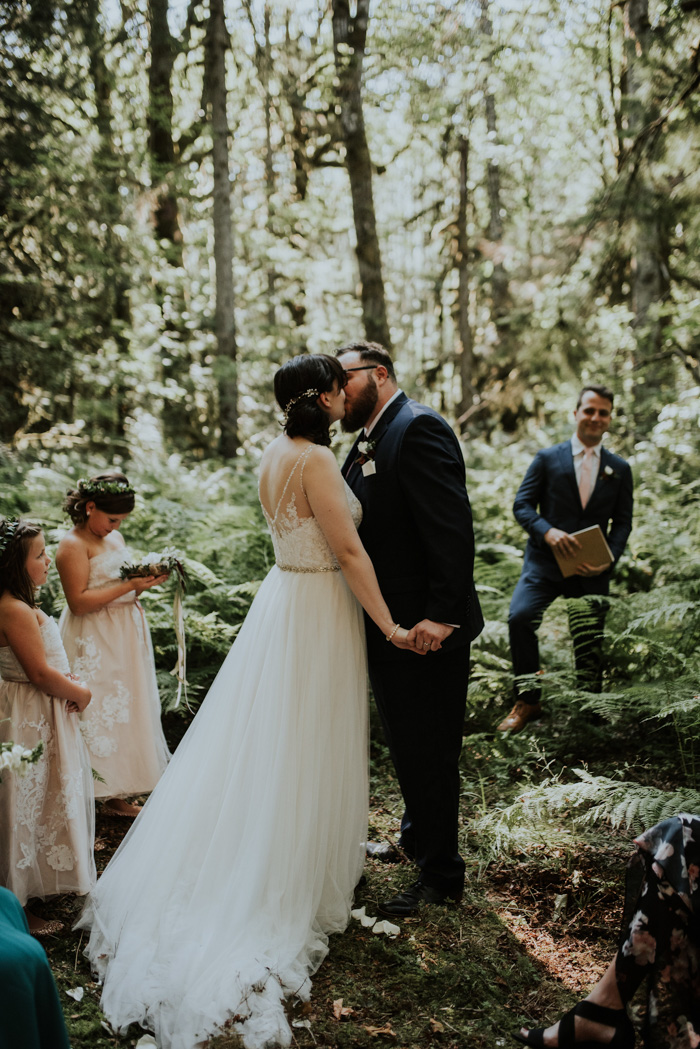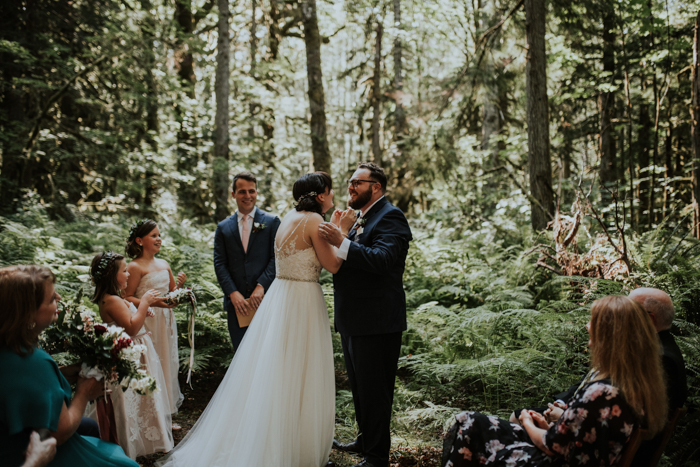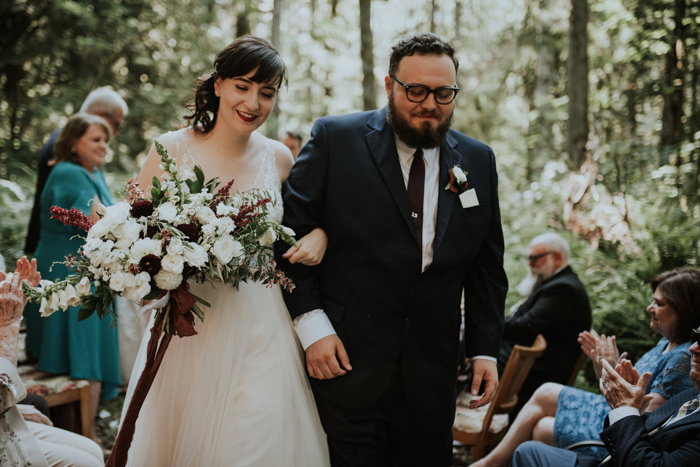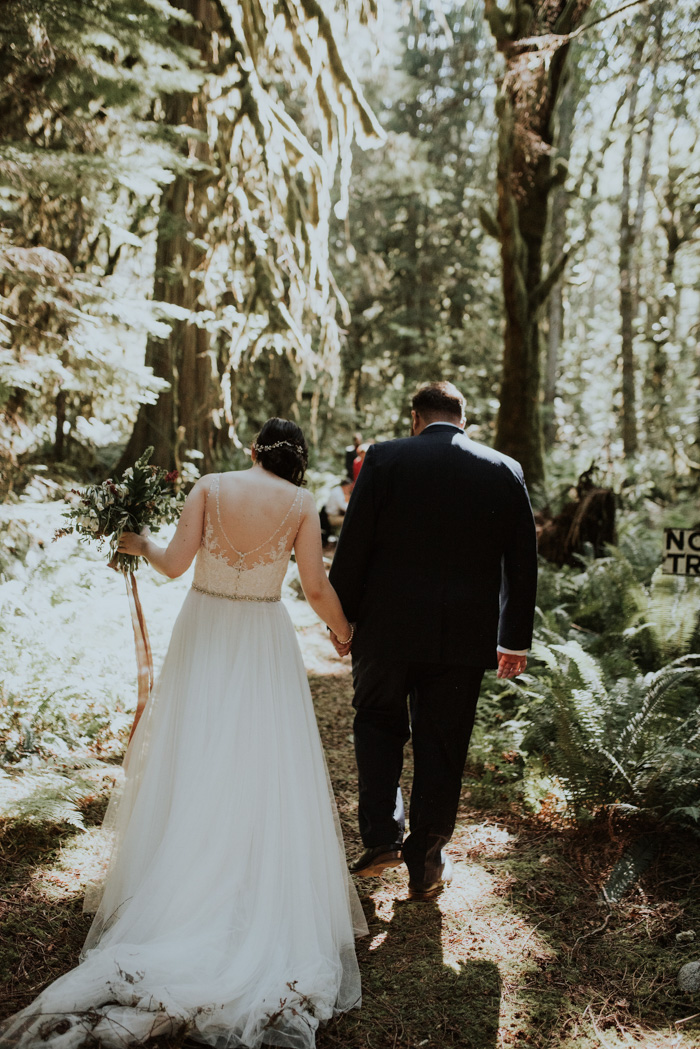 If planning is not one of your strengths, hire someone else to do it! I always associated wedding planners with formal, elaborate events, but I'm indecisive and a procrastinator. When we started trying to find a location for the wedding, I had trouble even trying to narrow down where we wanted to go. We hired Emily and she handled everything, down to the details I wouldn't have even thought about. It made it so much easier to stay relaxed and enjoy the day of the wedding.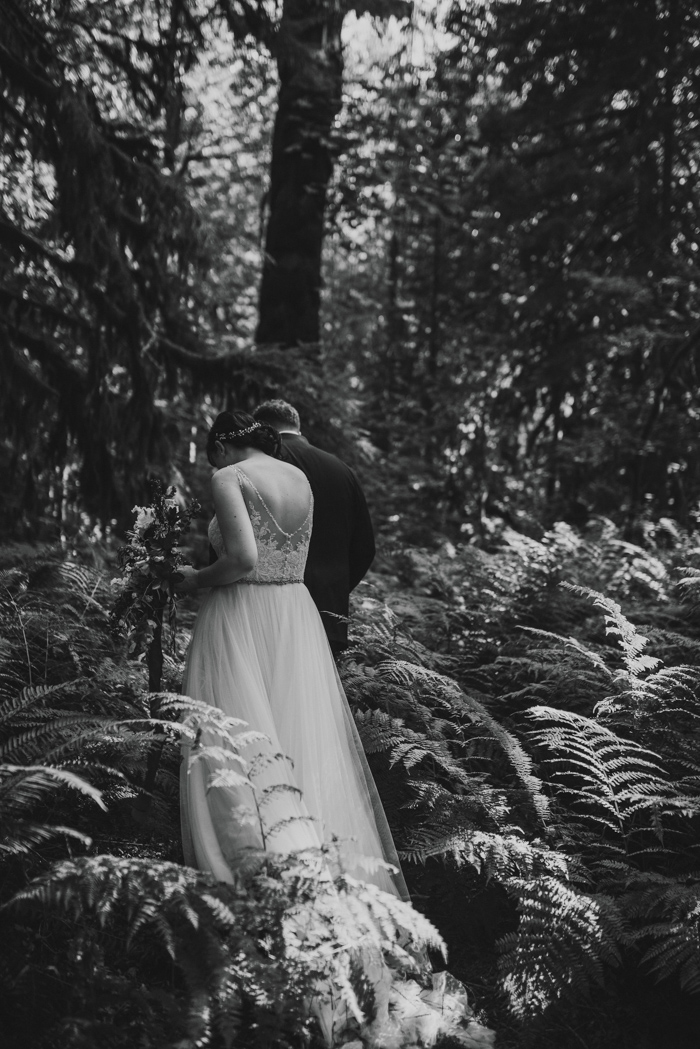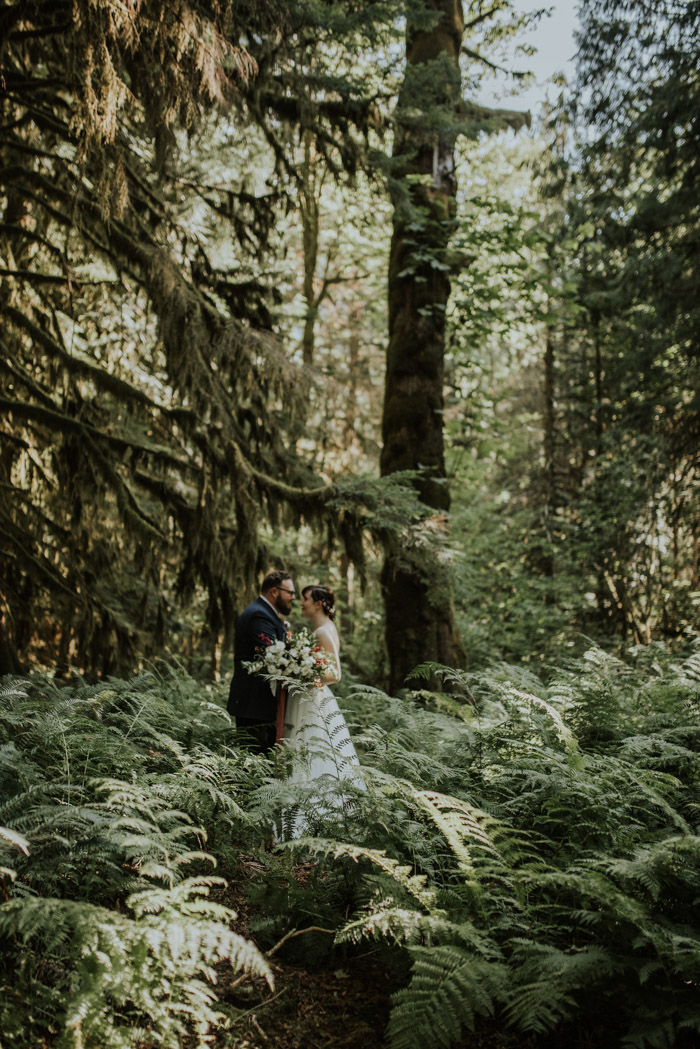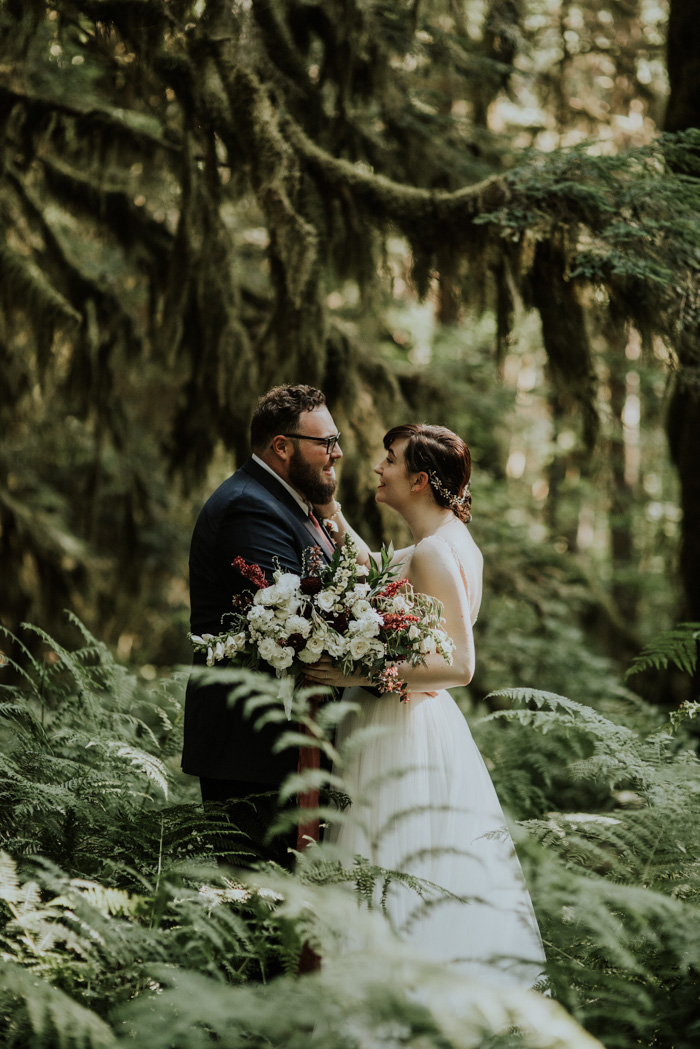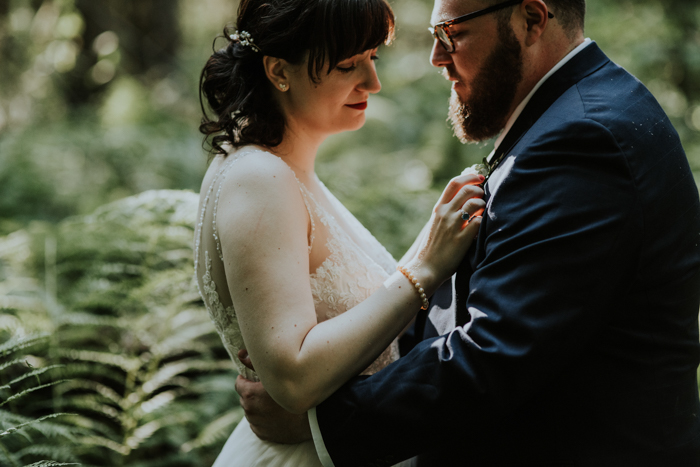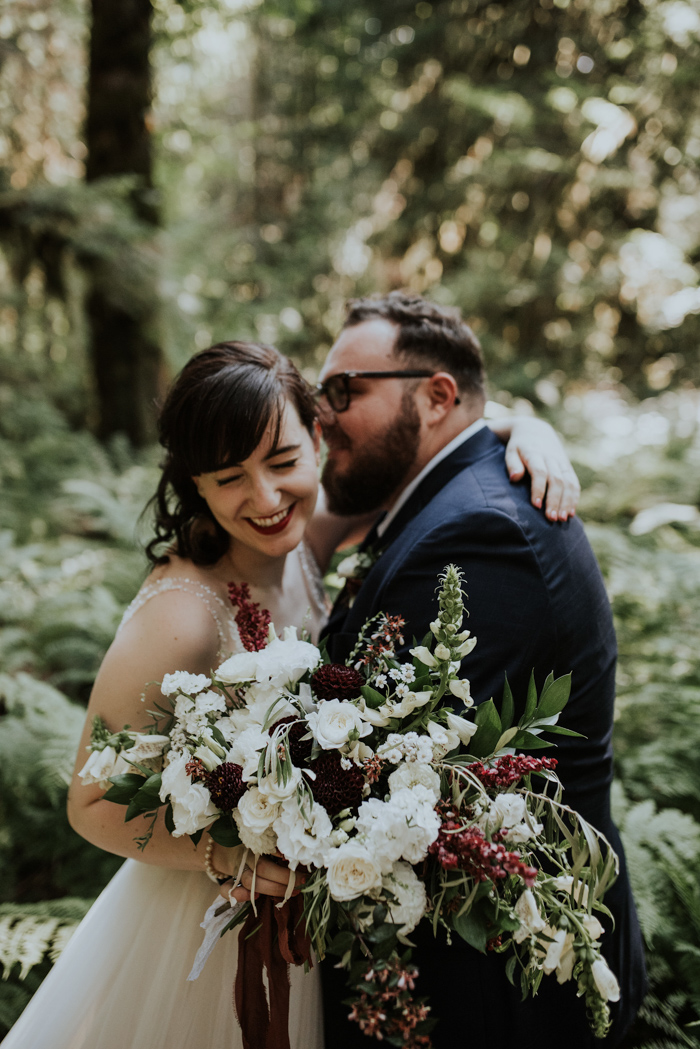 I've always dreamed of a wedding in the woods, and Emily found the location in Washington, as well as all of the cabins we booked for our family to stay in. We searched for a ceremony location the night before the wedding but had trouble finding one that had the look that I wanted but was also easily accessible. I had pretty much given up on finding the perfect location and was ready to compromise on having it on the land outside the cabin when Emily and Maggie went back out for a few hours and found the perfect place. I didn't see it until the wedding, and it felt like everything had fallen into place.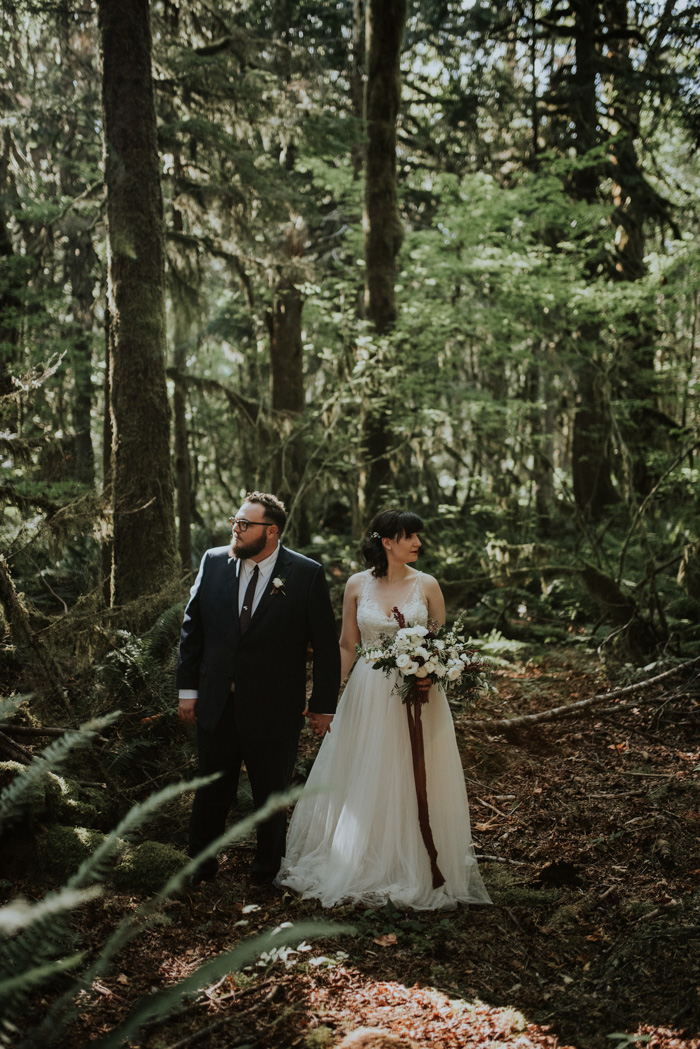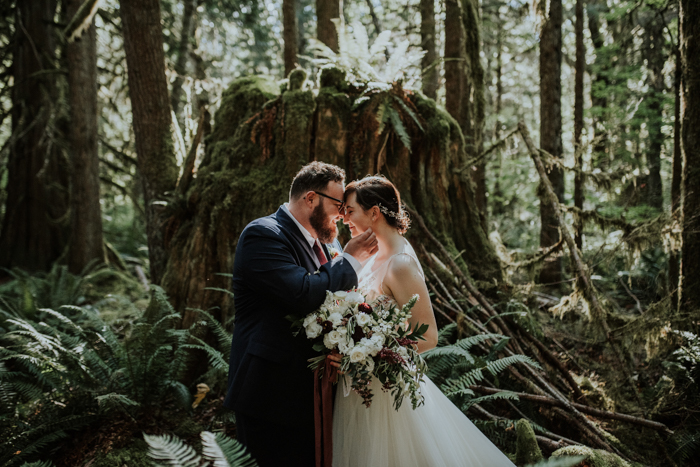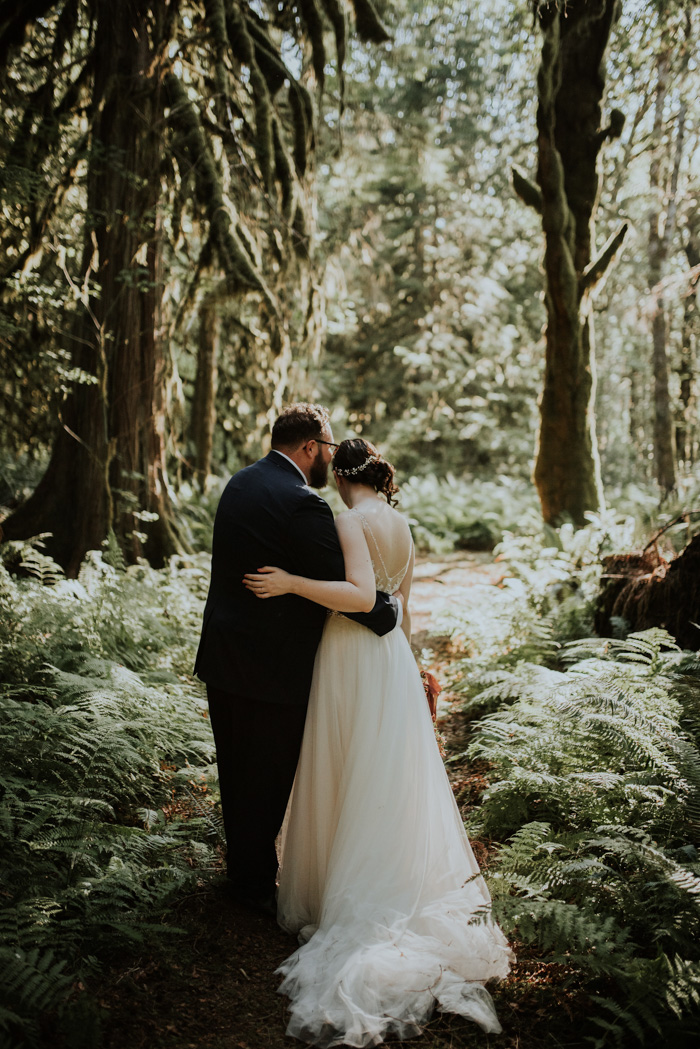 Maggie Grace Photography is one of my best friends, and I've wanted her to be my wedding photographer for years! One of my favorite parts of the day was venturing deeper into the woods to take photos. Not only did she make us feel totally comfortable in front of the camera, but she also made it feel like it was just Dylan and I. It was the only time until the end of the party where the two of us got to be "alone" and really reflect on the ceremony and the day.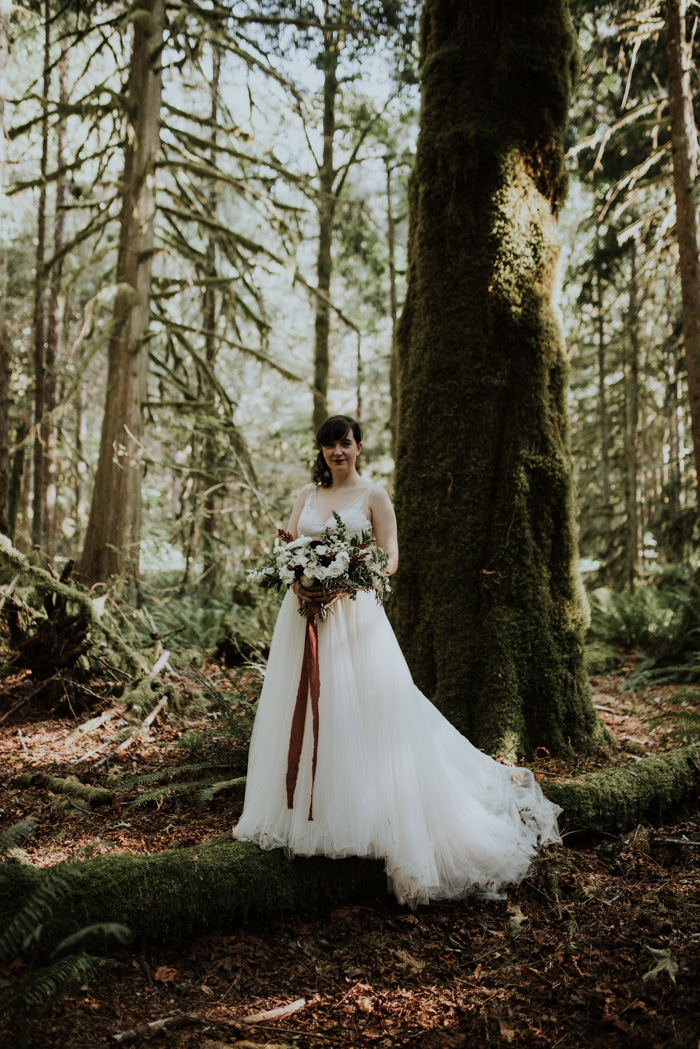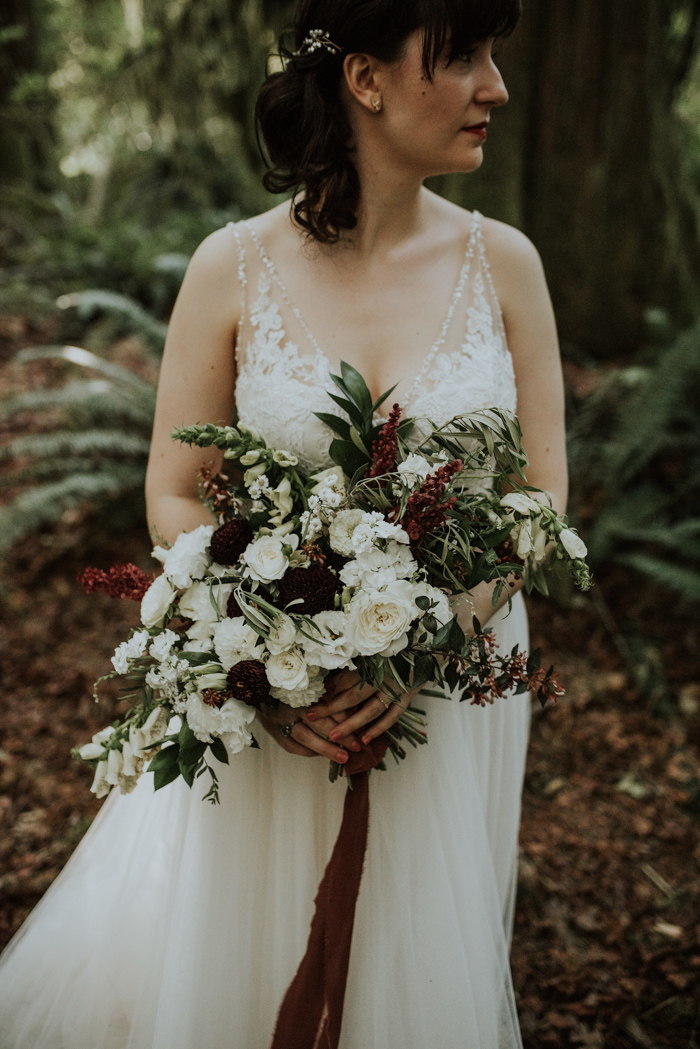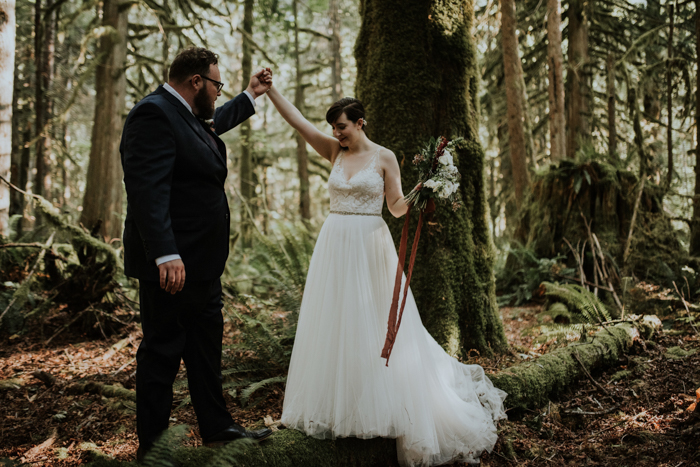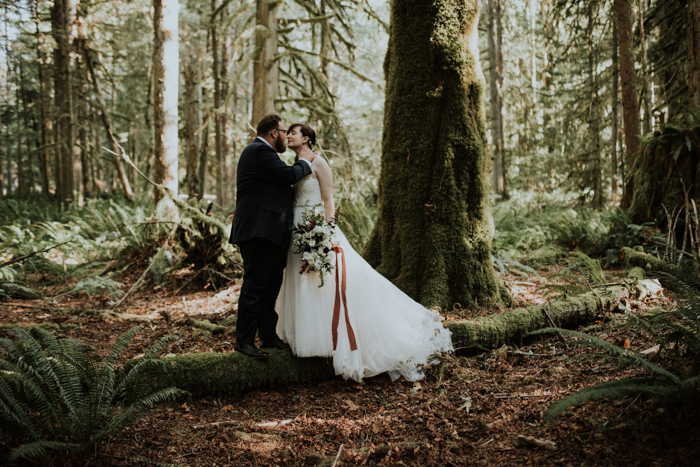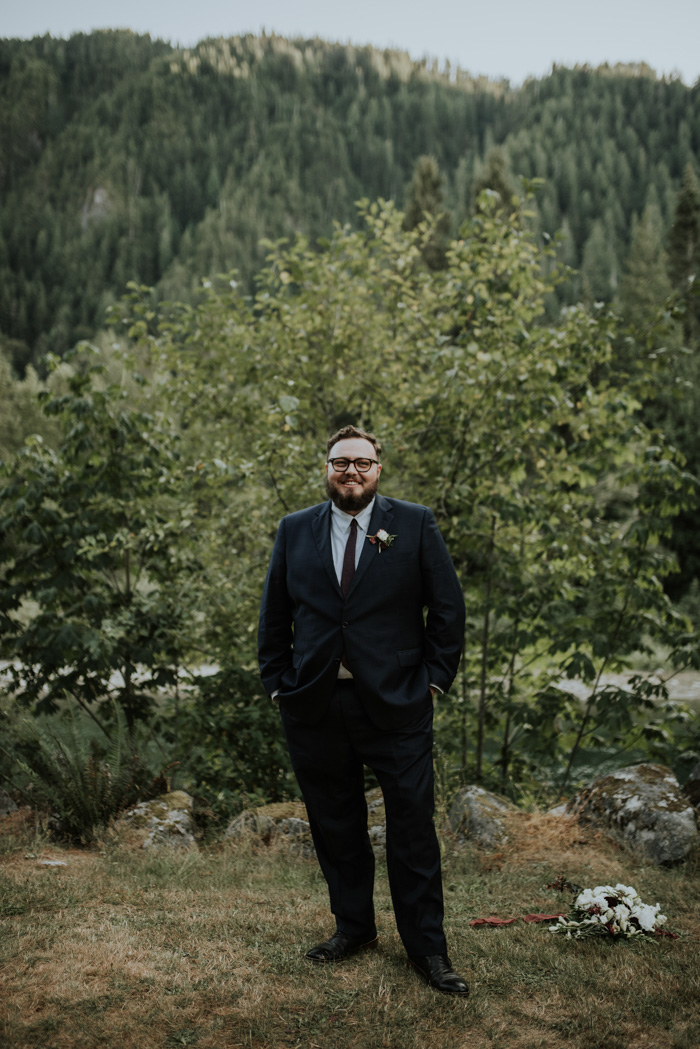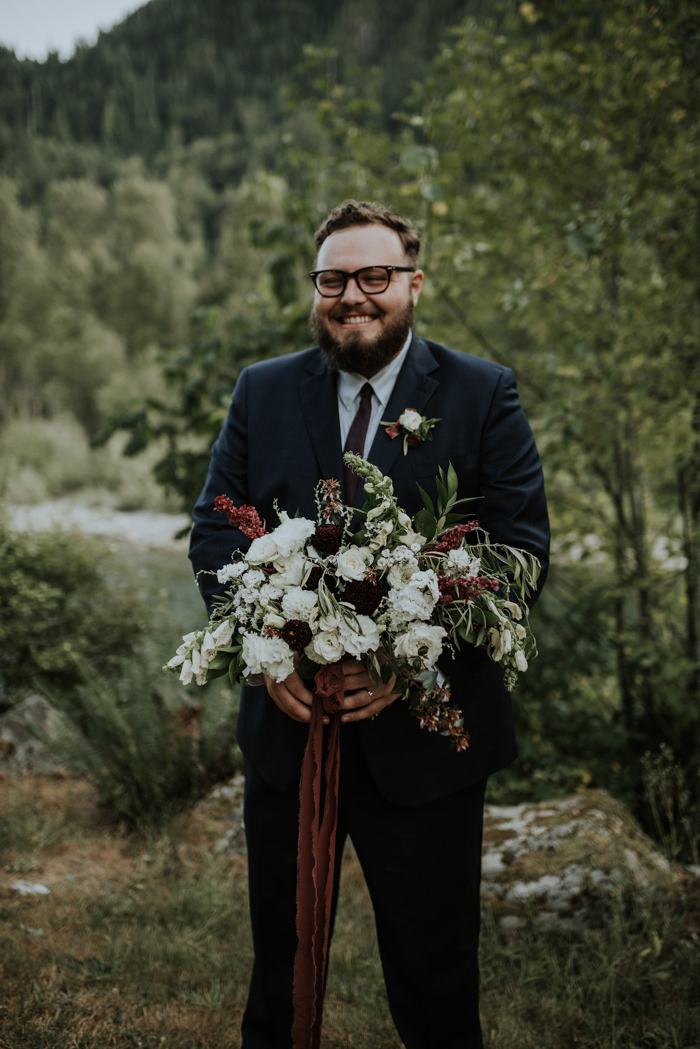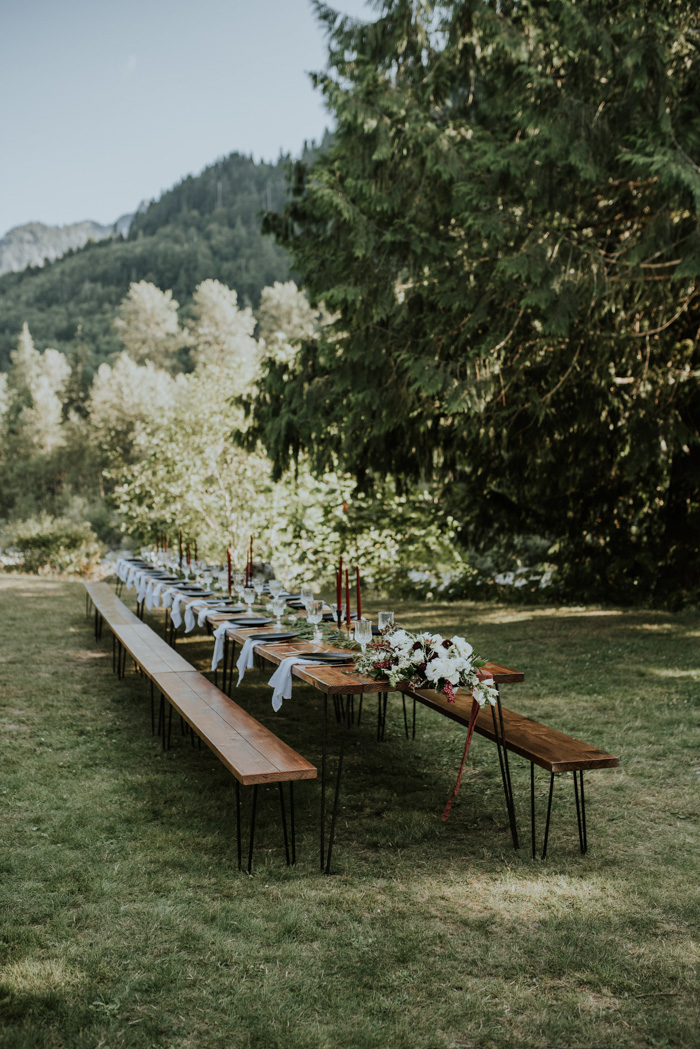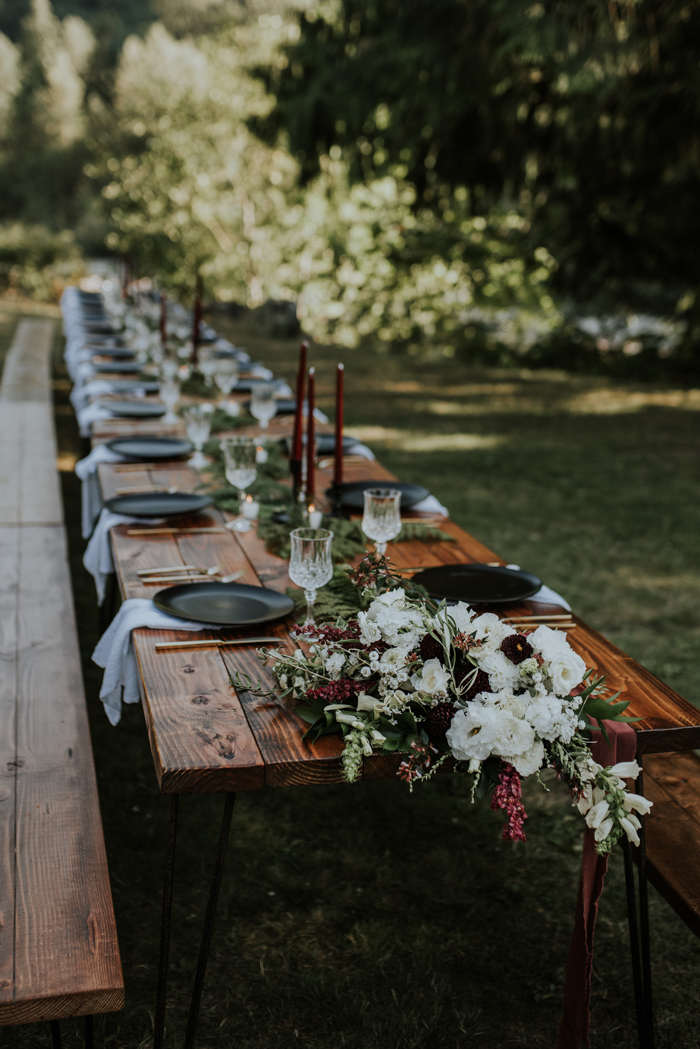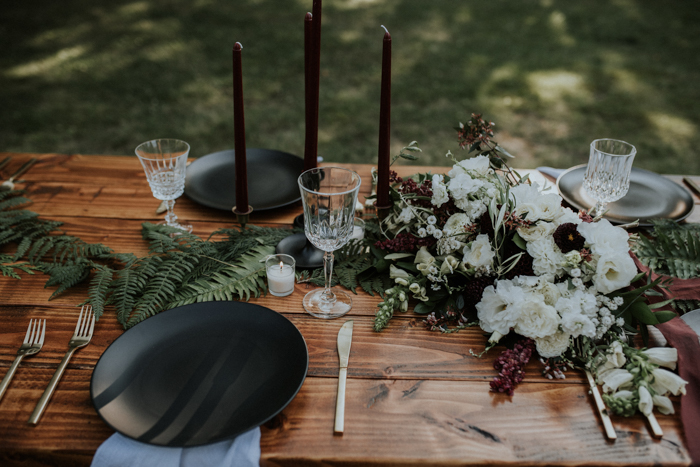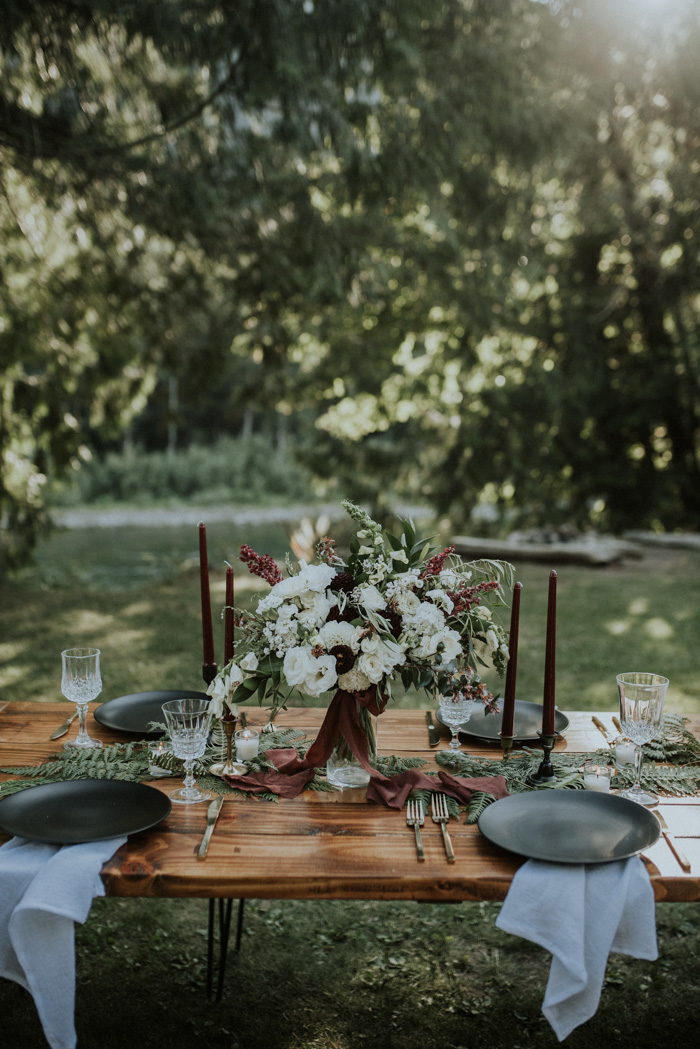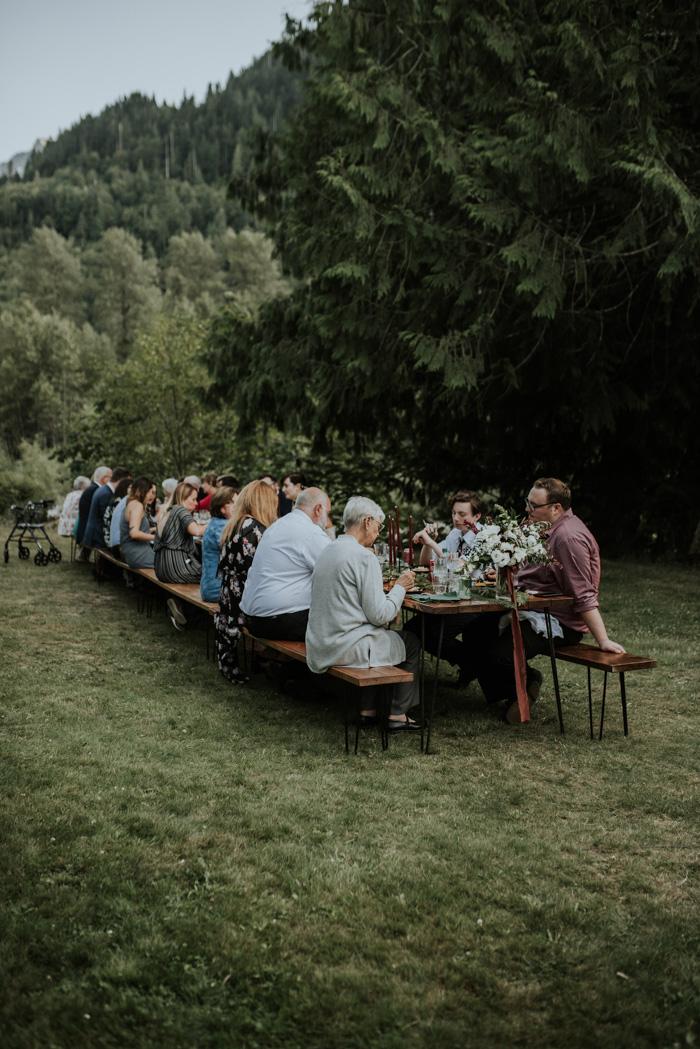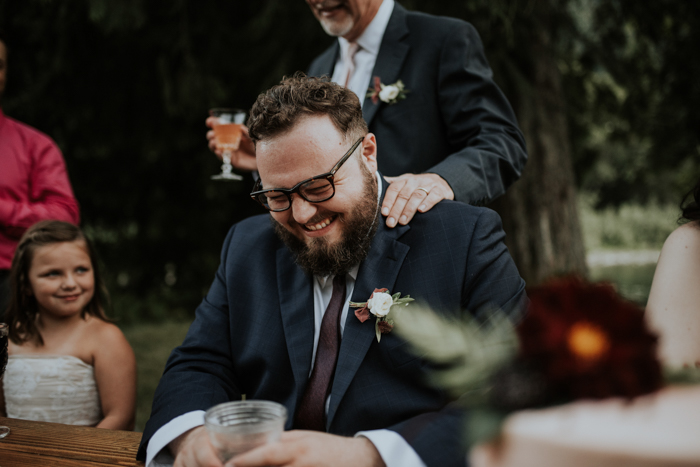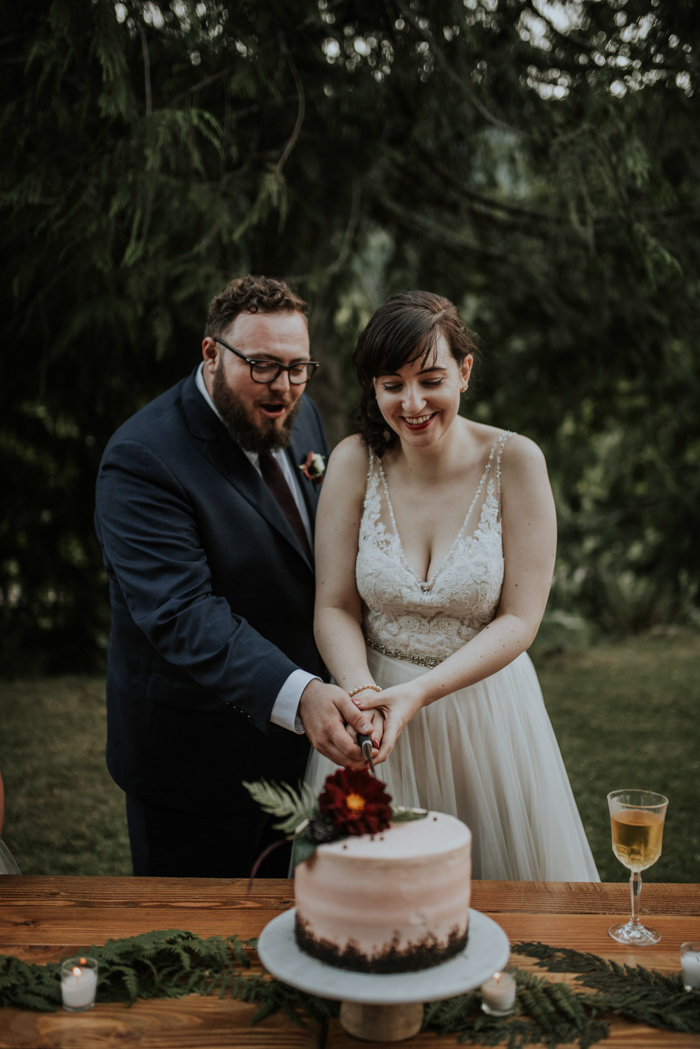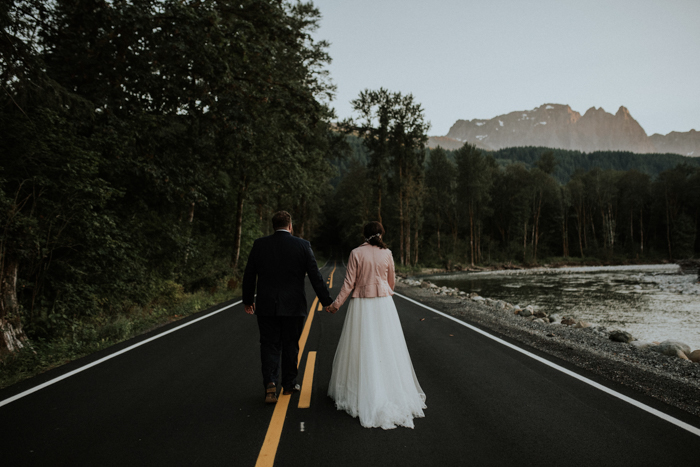 My mom gave me a blush pink leather jacket as a wedding gift! We had seen it a few weeks before while shopping, and I had joked that it would look great with my dress. So, she secretly bought it for me! It kept me warm at the end of the night.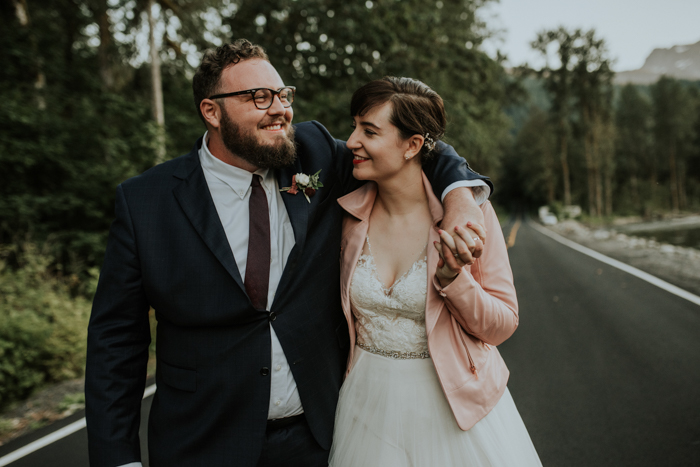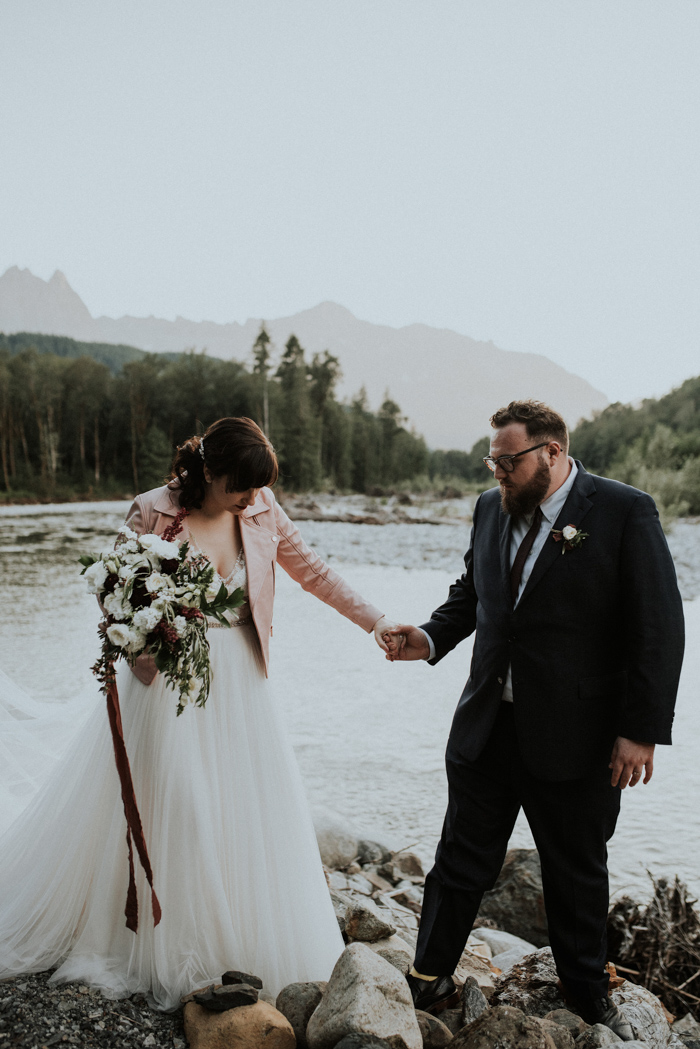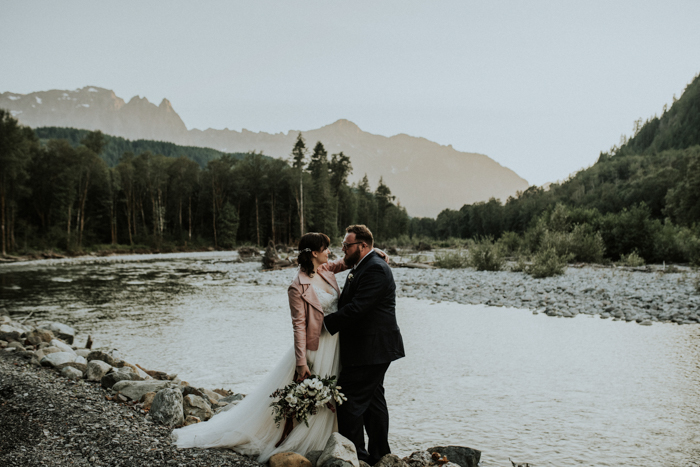 Our biggest congratulations to Sydney and Dylan, and a special thanks to Junebug member Maggie Grace Photography for sharing this lovely wedding with us! Love the free-spirited feel of a wedding in the woods? This stylish couple exchanged emotional vows at their Muir Woods elopement, and you won't want to miss everything inspiring moment!