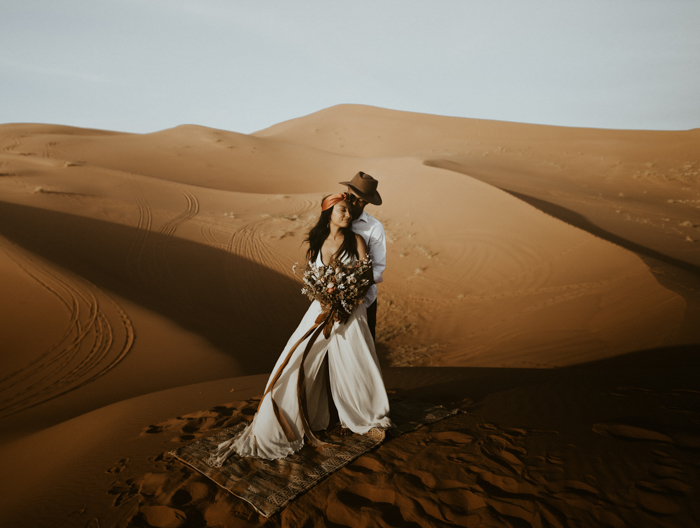 Anni Graham Photography and Mae & Co. Creative made all our Moroccan wedding dreams come true with this unbelievable Sahara Desert elopement! Set in the Kam Kam dunes, this styled shoot had it all: safari-inspired bride and groom style, a bohemian picnic in the sand, and a camel ride into the sunset. We can't get enough of the chic decor the team used for the picnic. Plus, the dried flowers Brier + Ivy hung over the picnic canopy were an unexpected — and stunning — finishing touch! We're also completely obsessed with the bride's two-piece Elizabeth Dye ensemble and the groom's modern Arabic-styled look. Needless to say, we won't be able to get this elopement inspiration off our minds for the foreseeable future!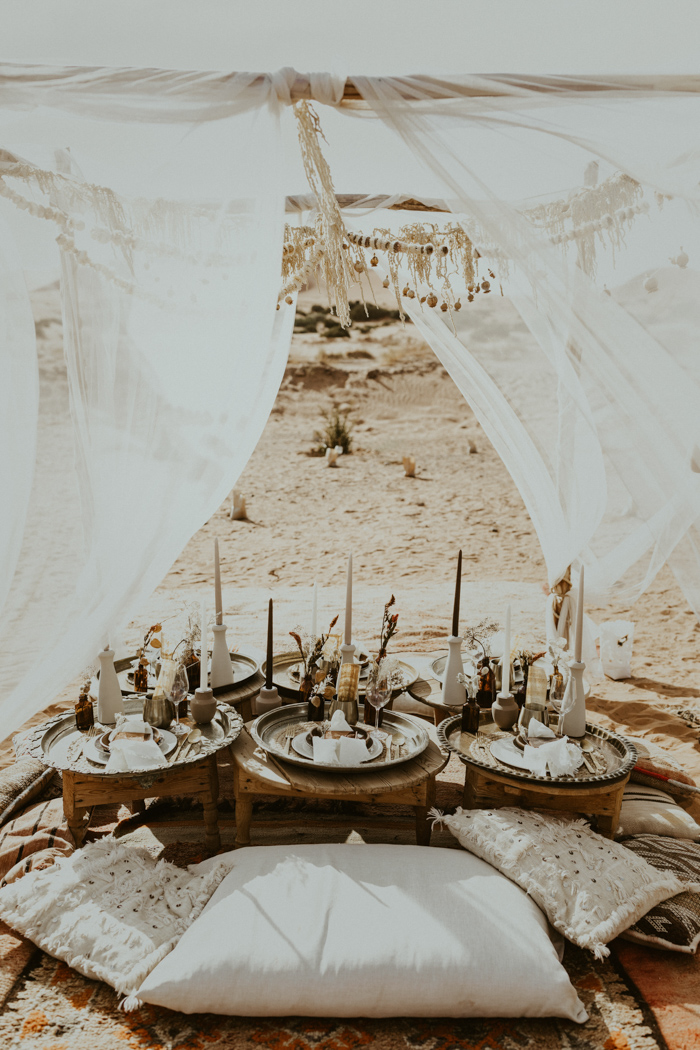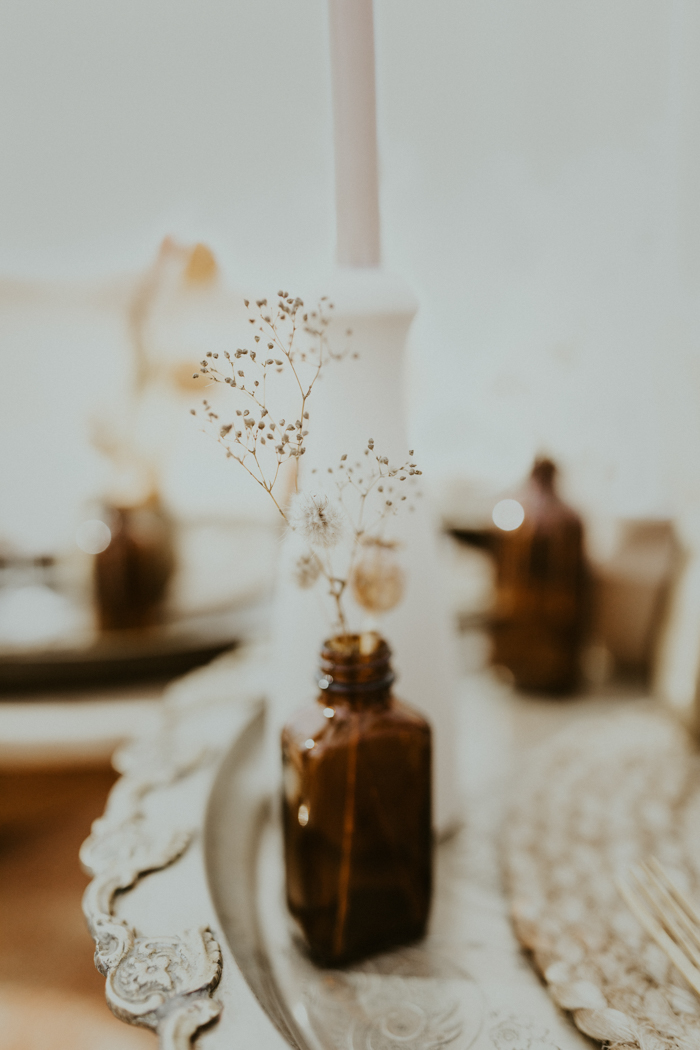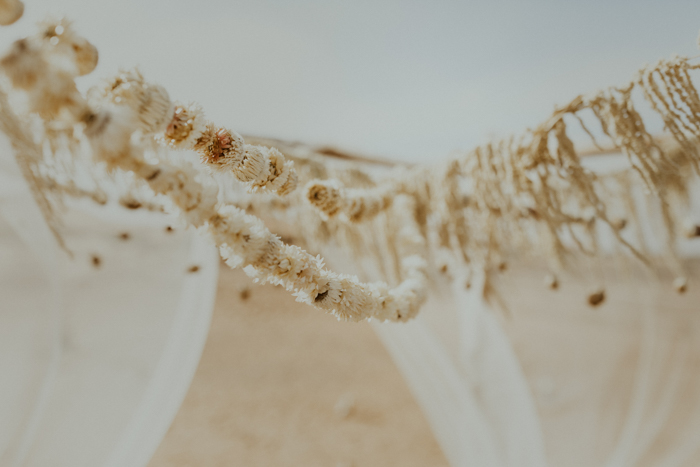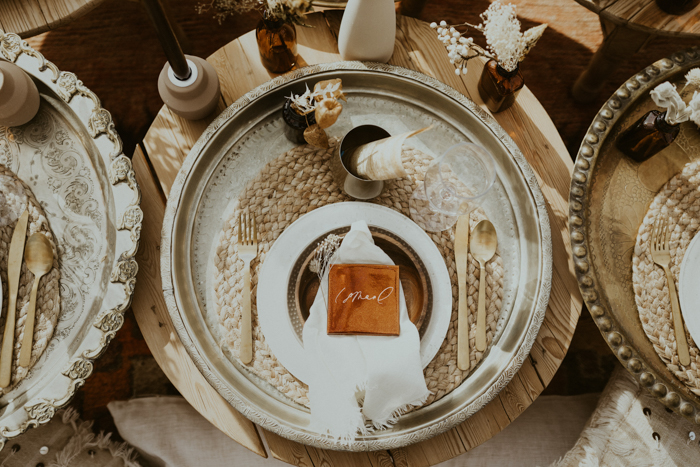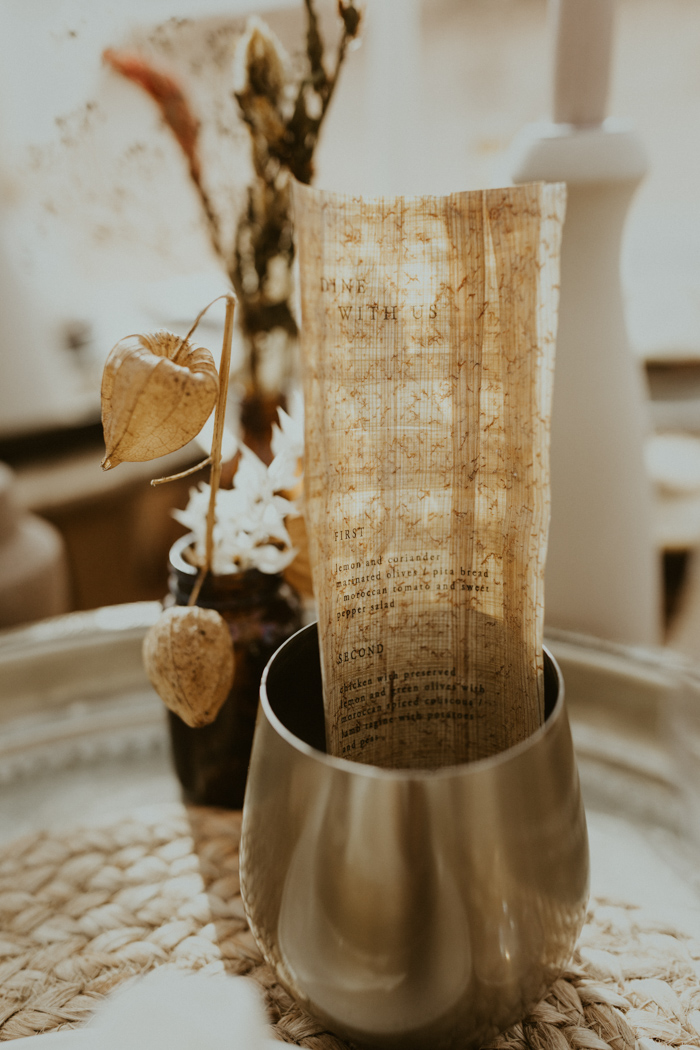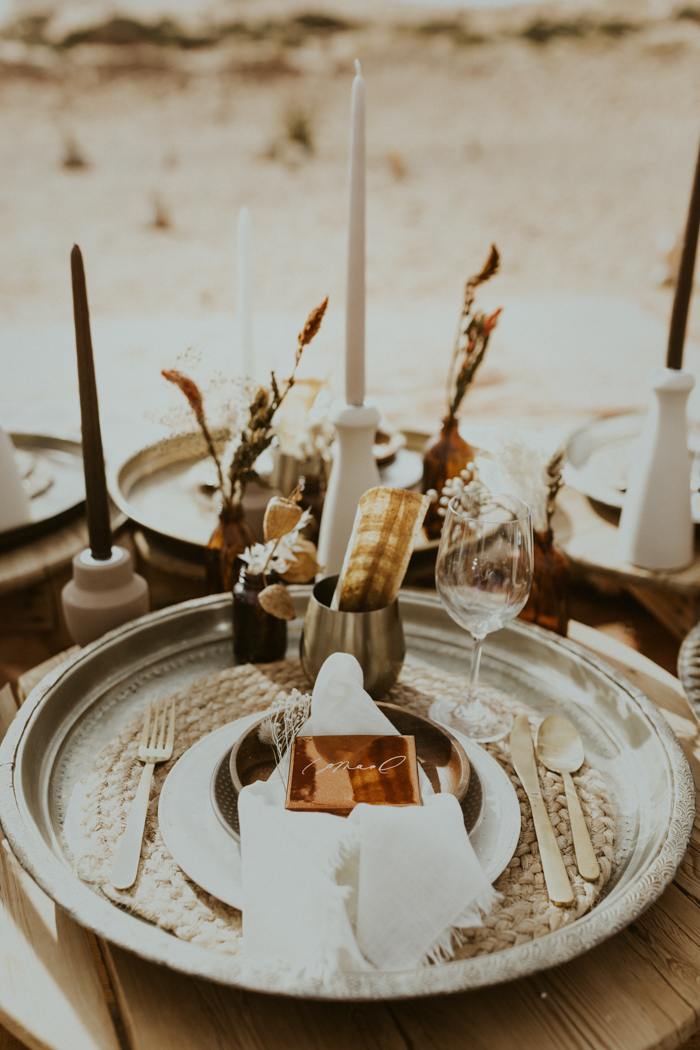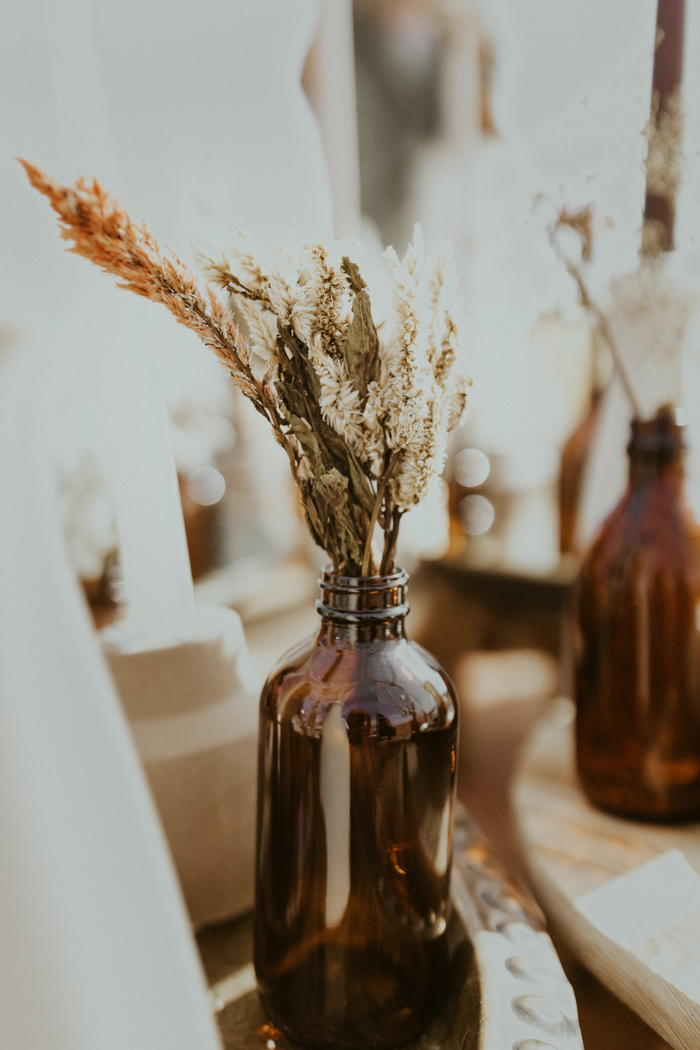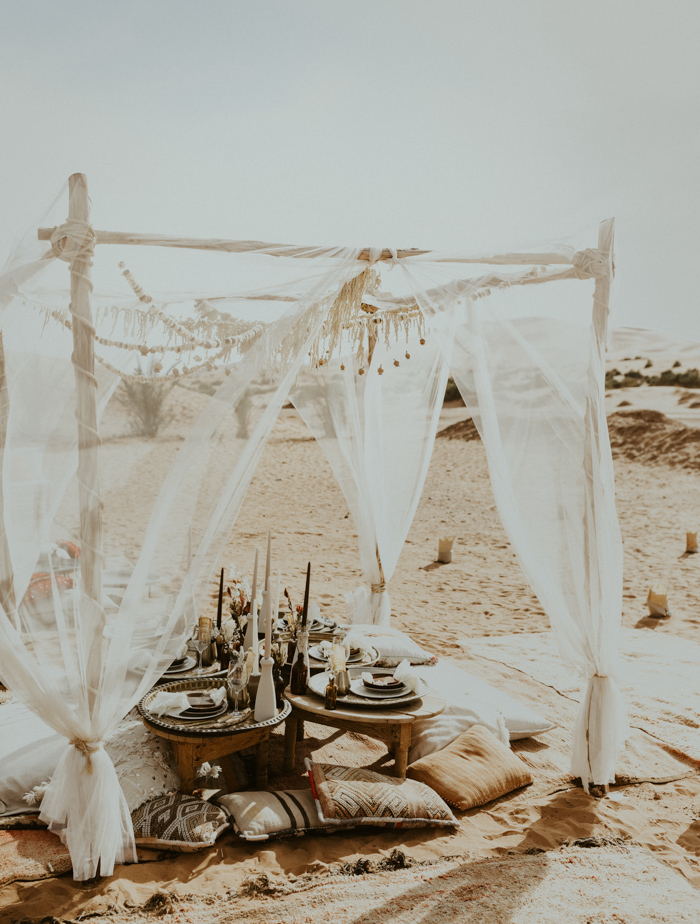 From the photographer: "Located in the heart of the Sahara Desert, Kam Kam Dunes was the perfect location for this adventure elopement styled shoot. Our couple traveled 13 hours by bus from Marrakesh to be immersed in the culture-rich Sahara Berber region. The couple spent the morning at the camp, a glamping site filled with traditional Berber tents adorned in local-made organic leather."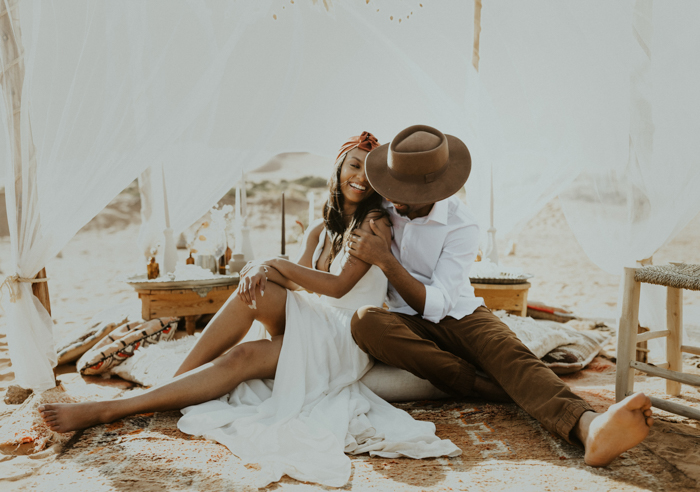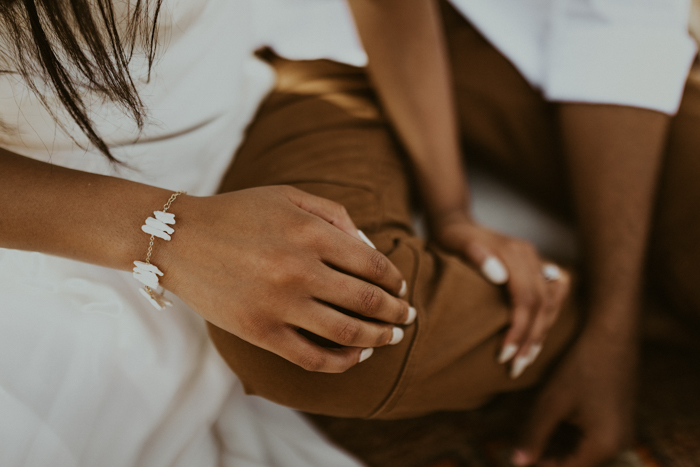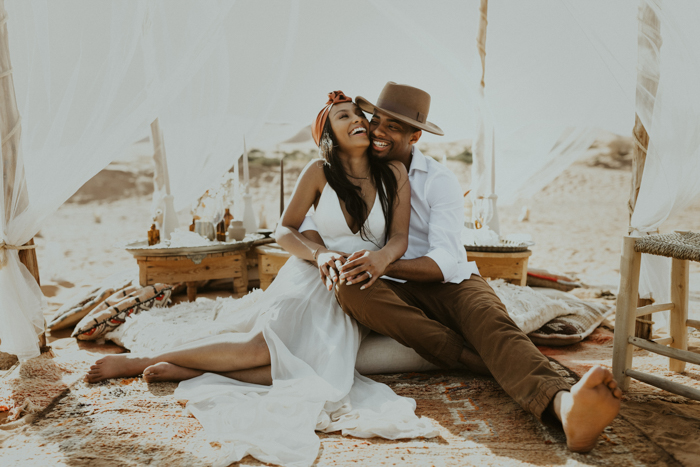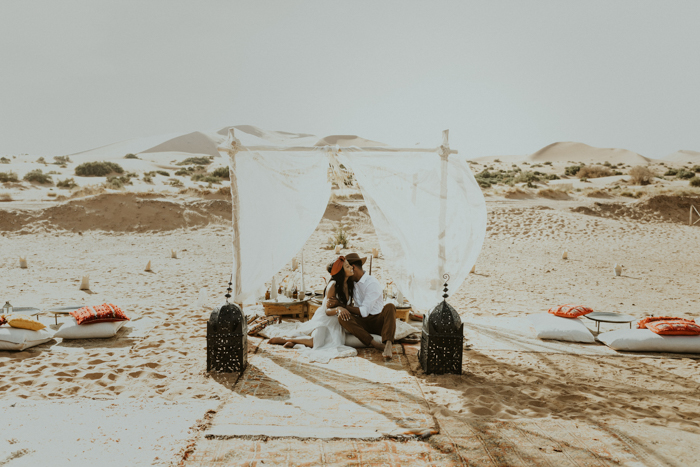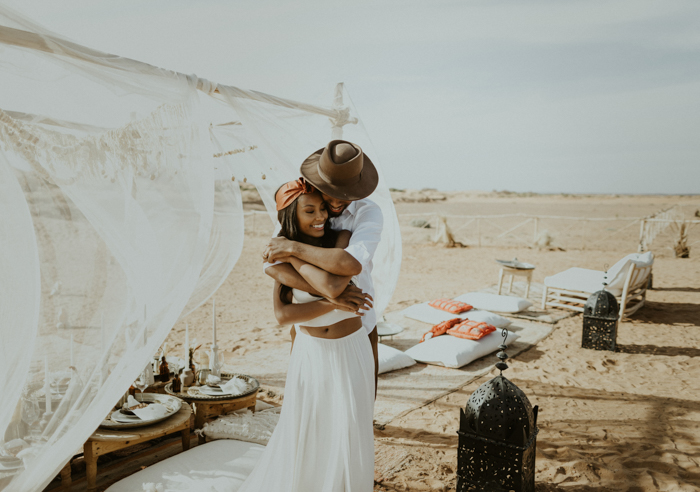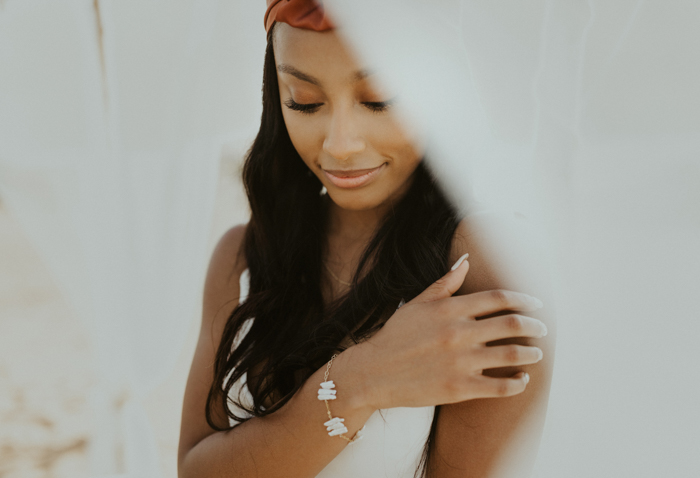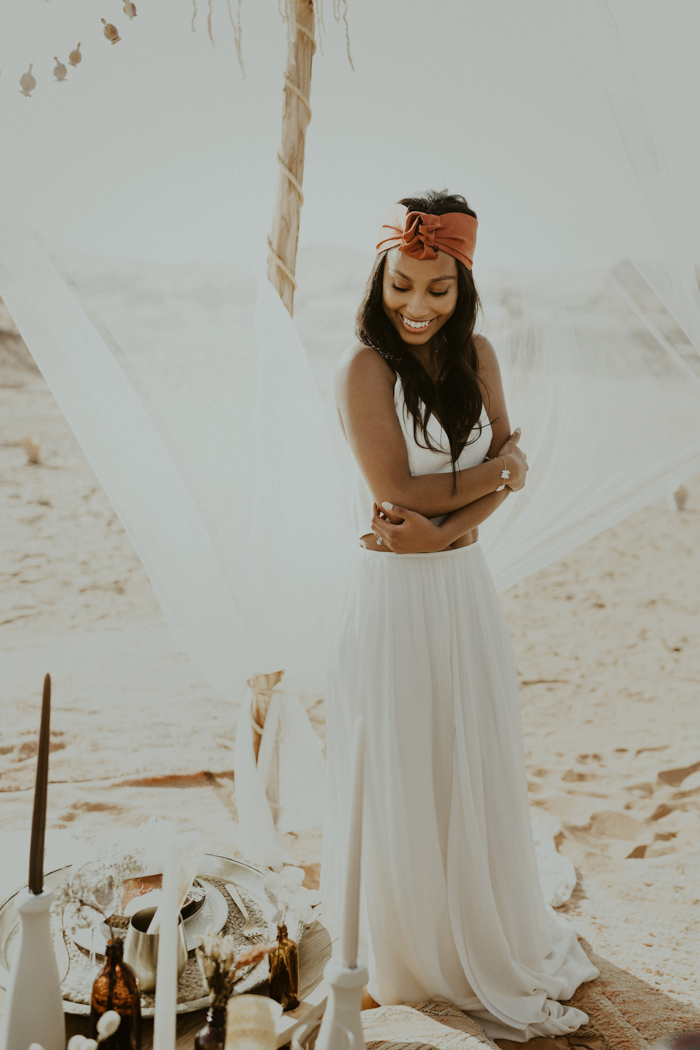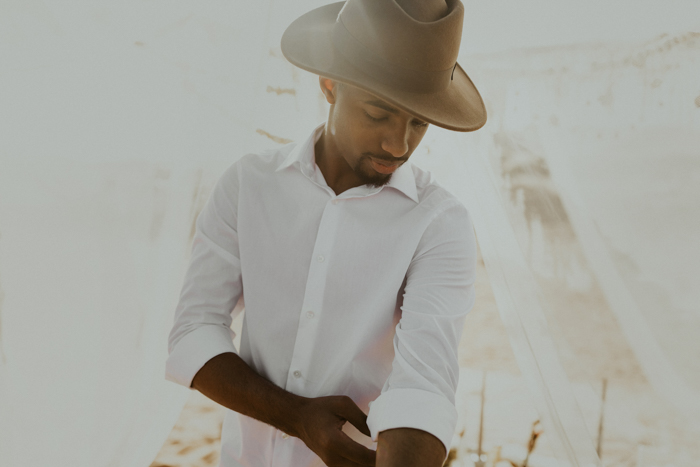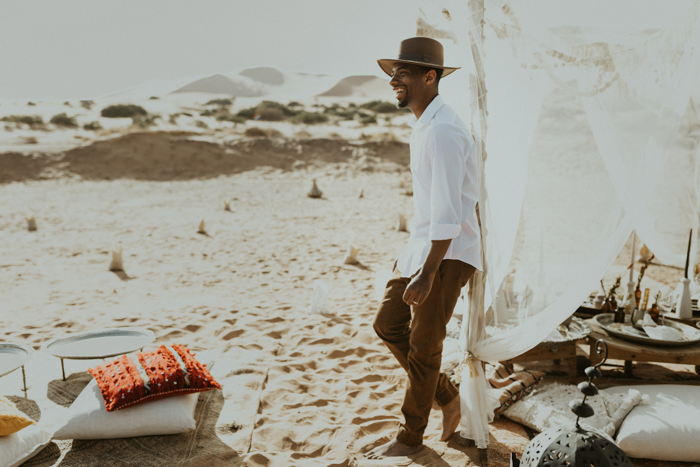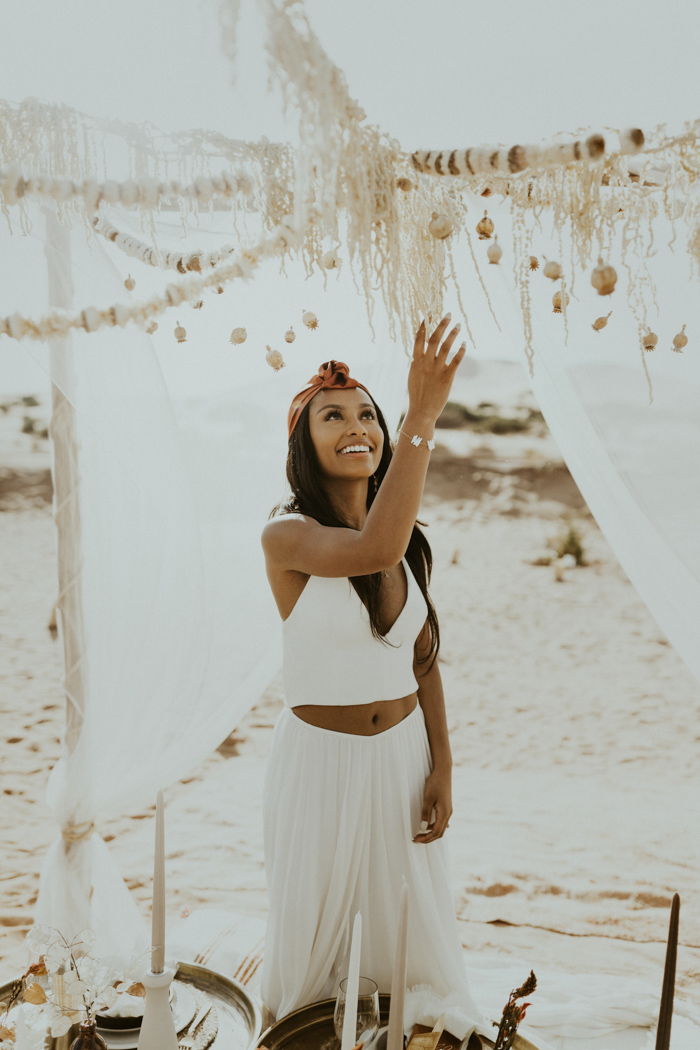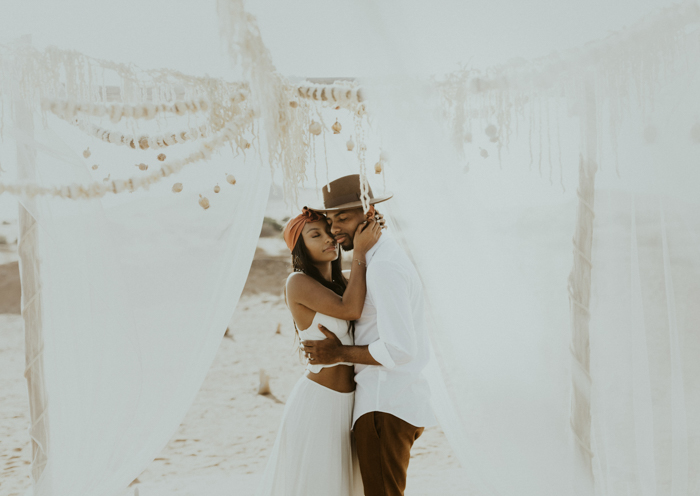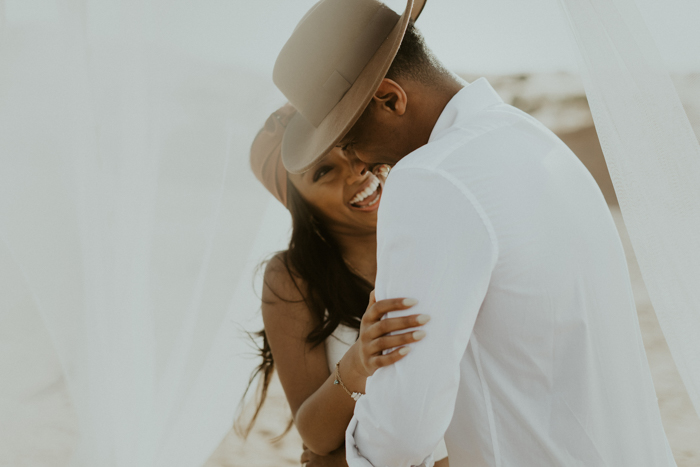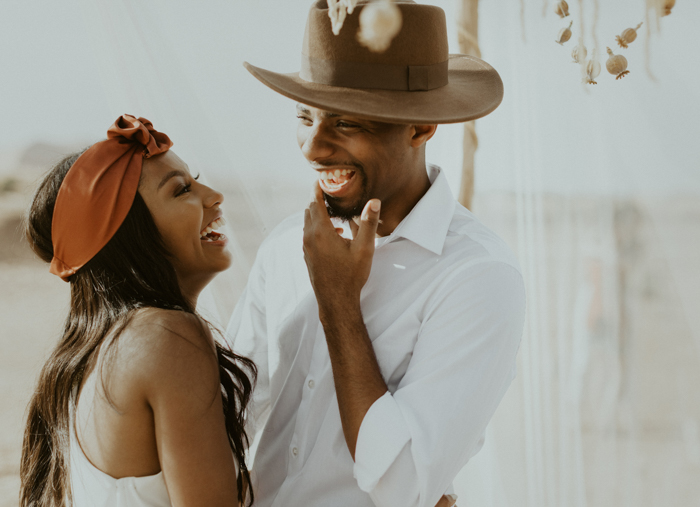 From the photographer: "The couple's clothing celebrated the desert safari feel of this elopement, as the bride wore an Elizabeth Dye two-piece and the groom wore a traditional Arabic-styled piece and hat. The bride rode a camel as the duo traveled across the dunes to chase the desert's waning light. A local officiant led the couple through their vows, then they ended the evening under a sprawling dried-floral canopy from Brier and Ivy with a gorgeous tablescape styled by Mae and Co. Kam Kam Dunes was perfect for this adventure-seeking couple, who embraced all the natural beauty of Morocco's desert."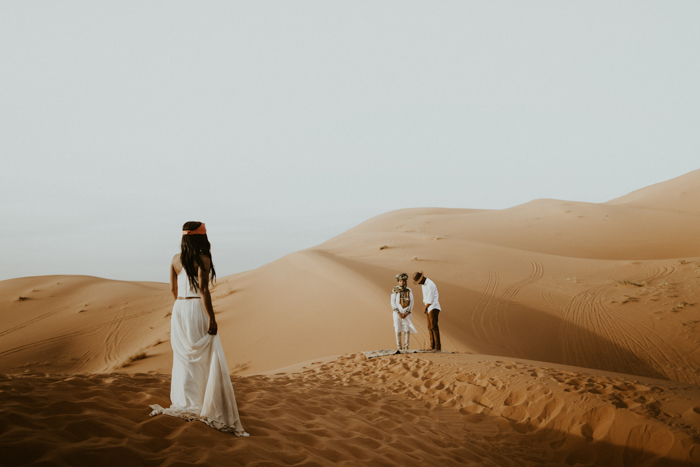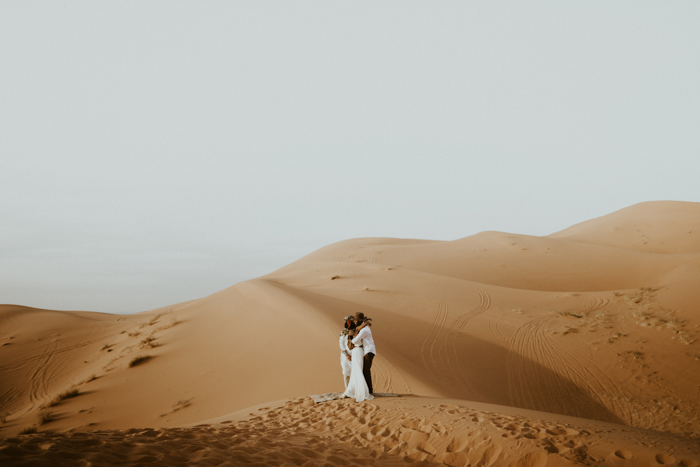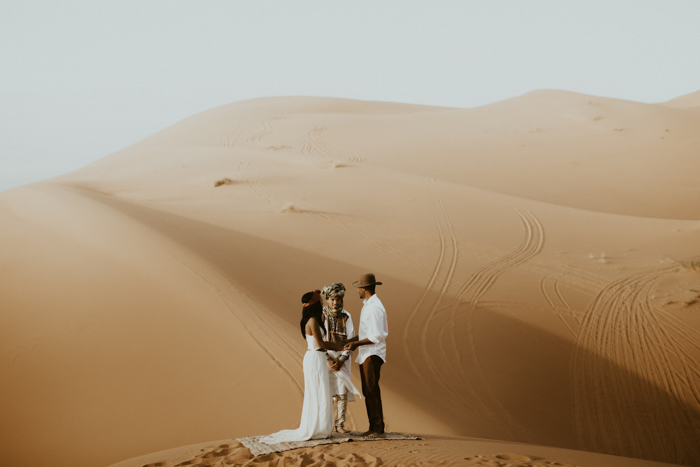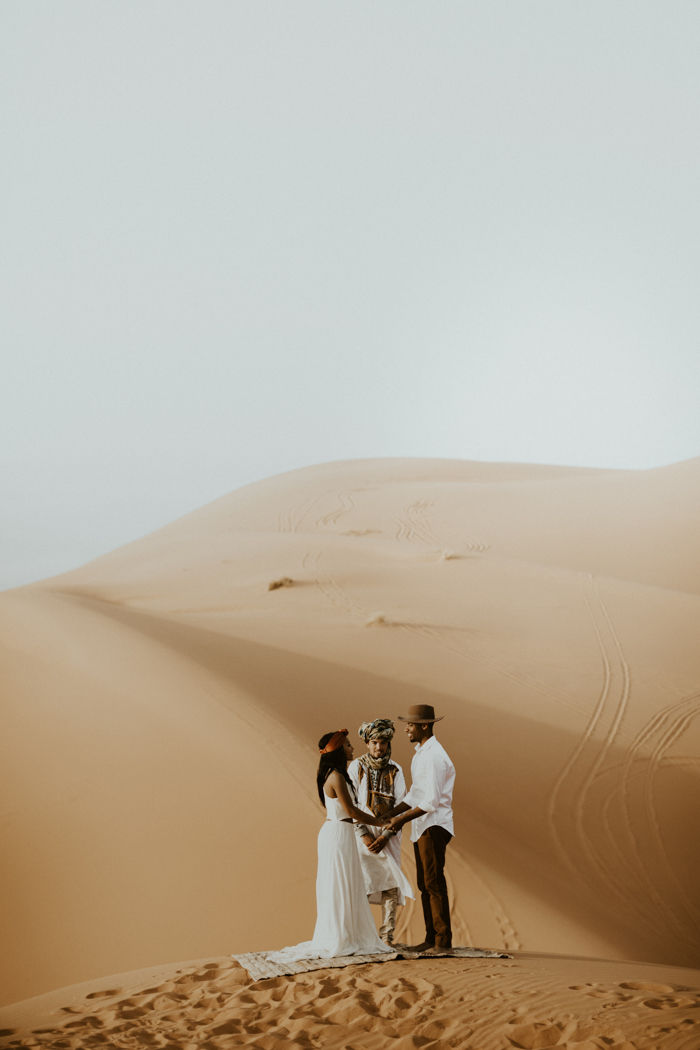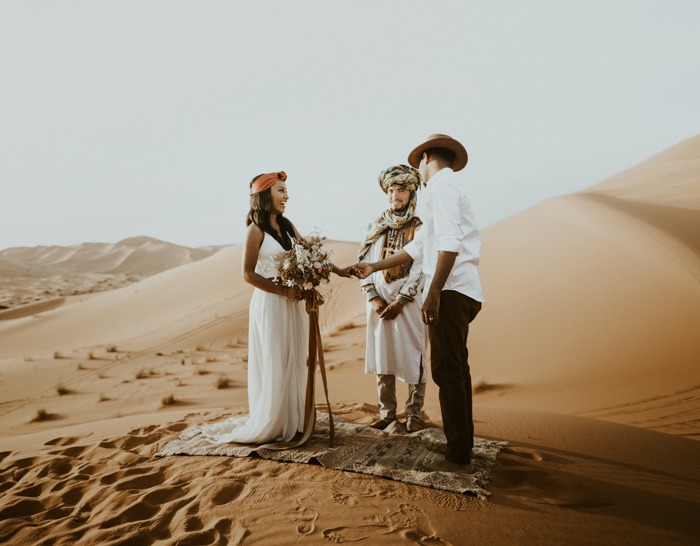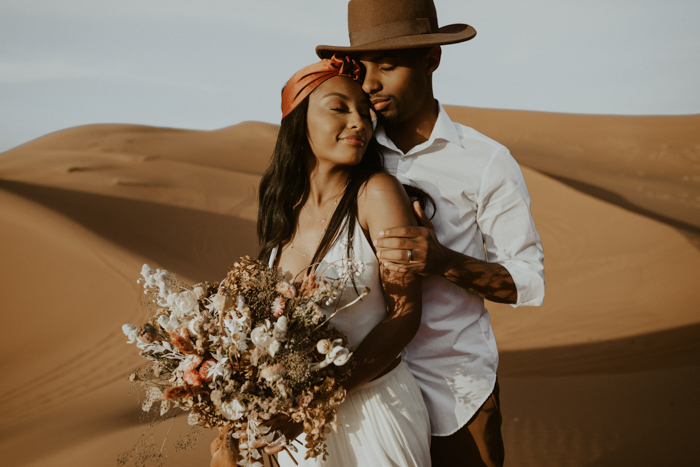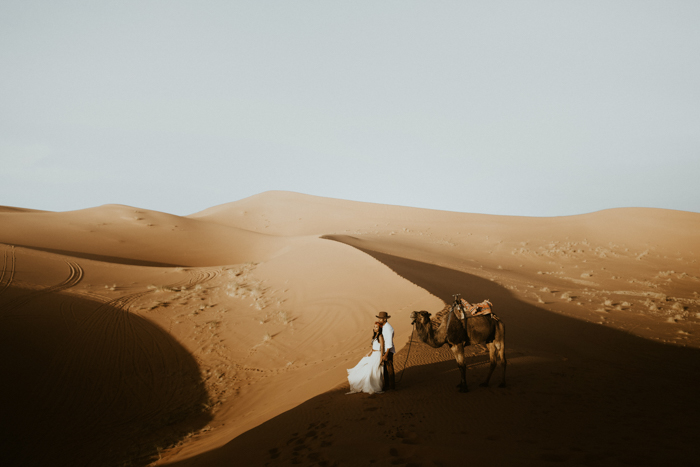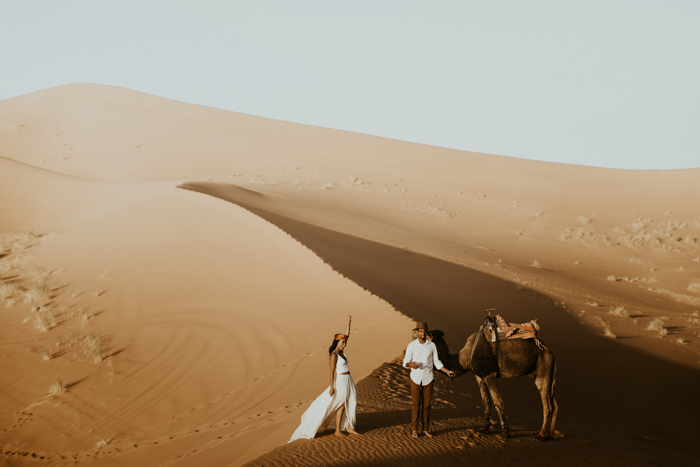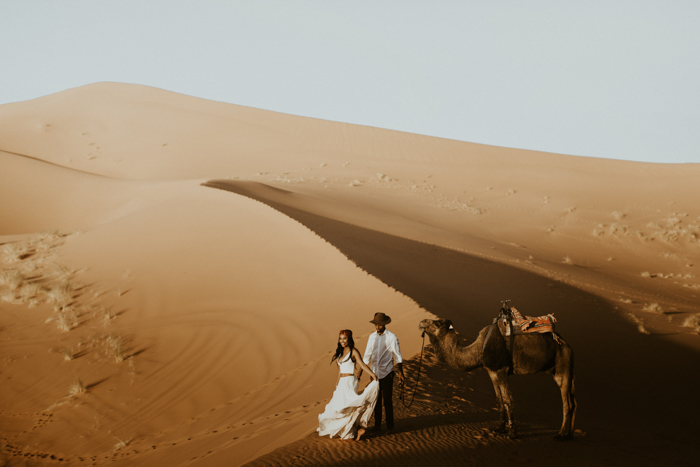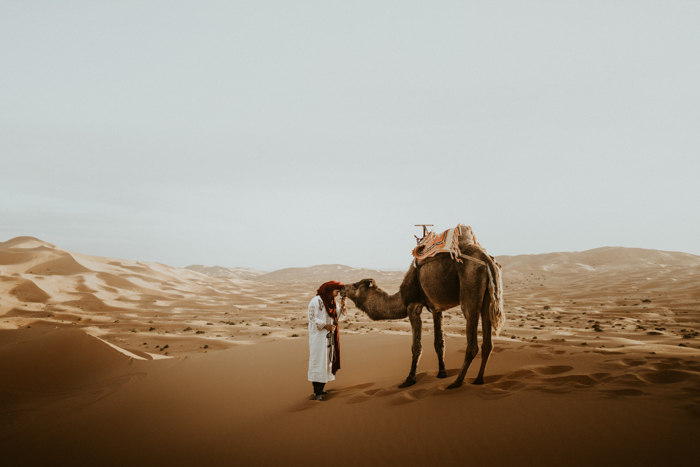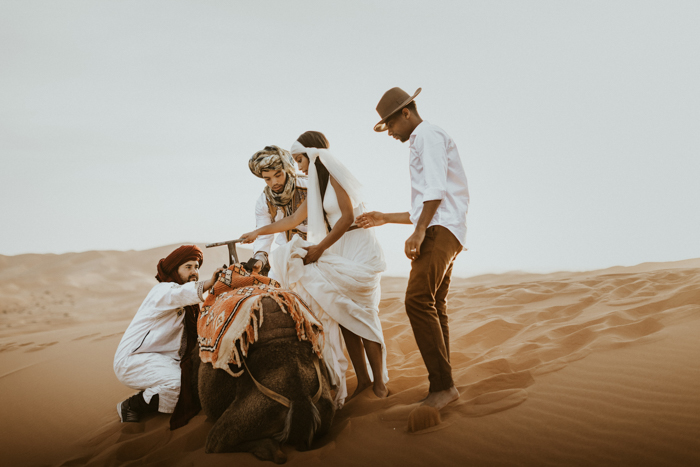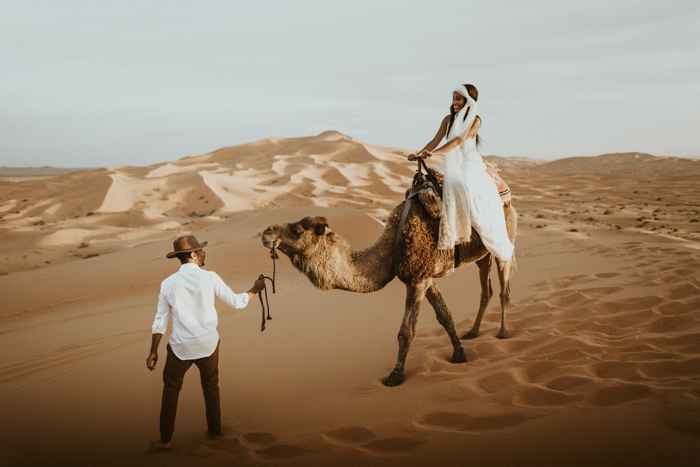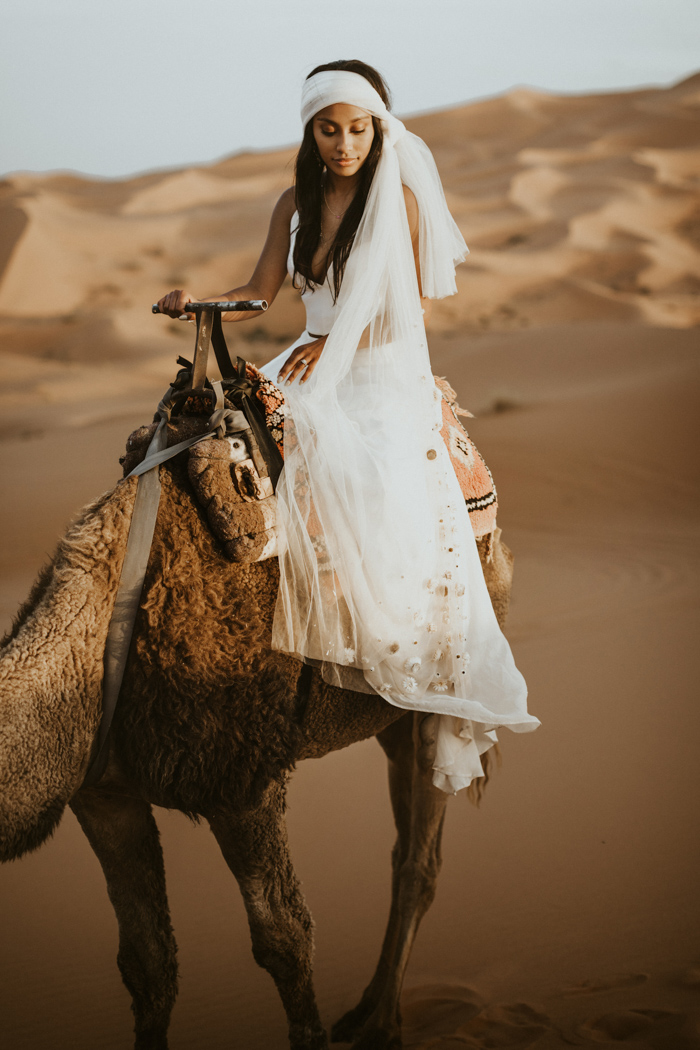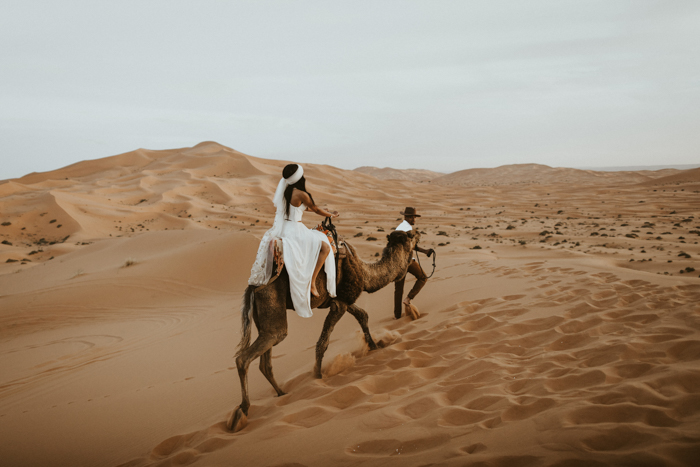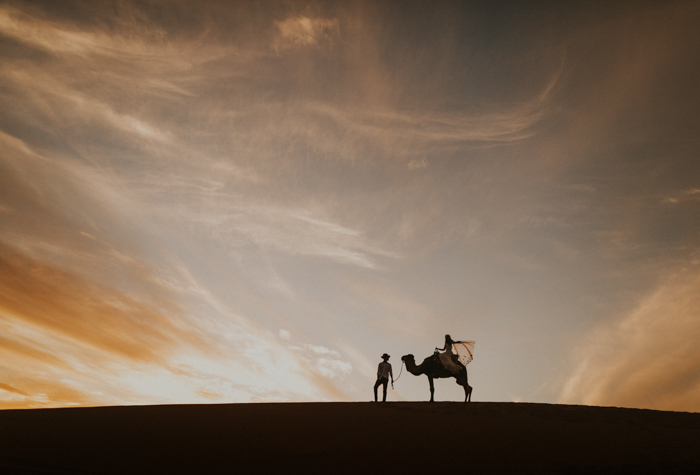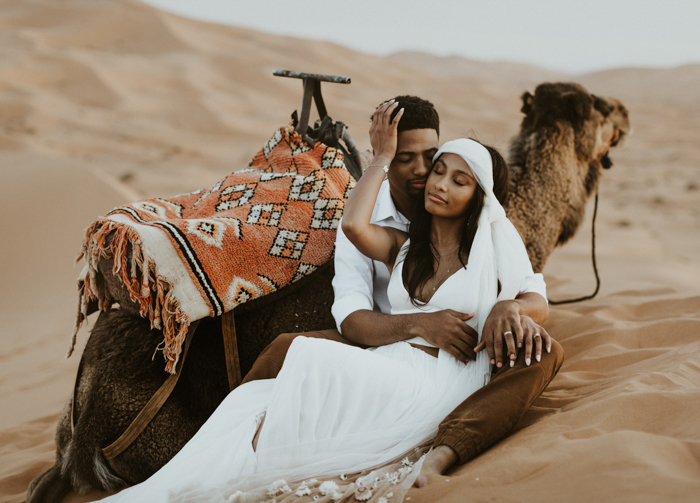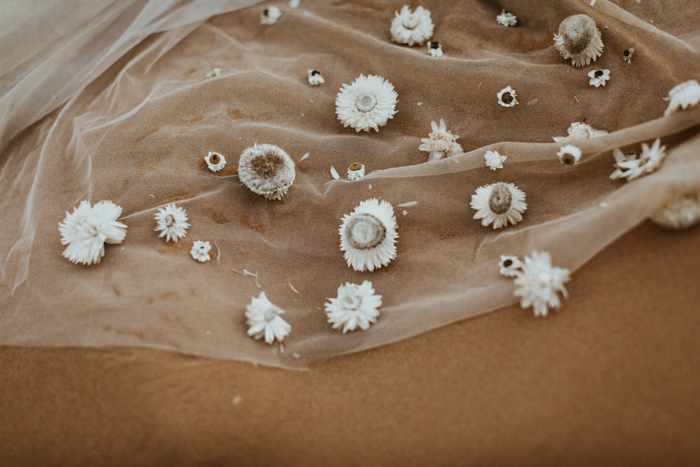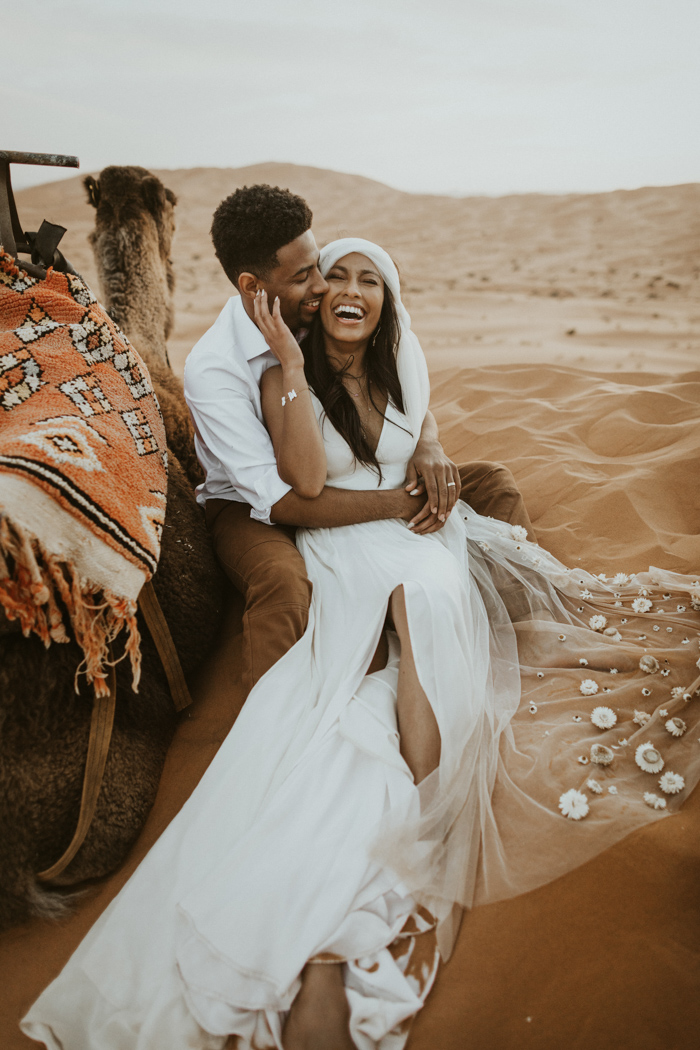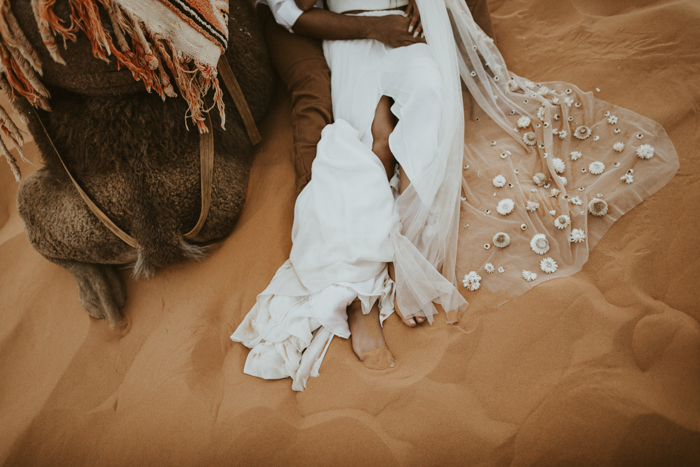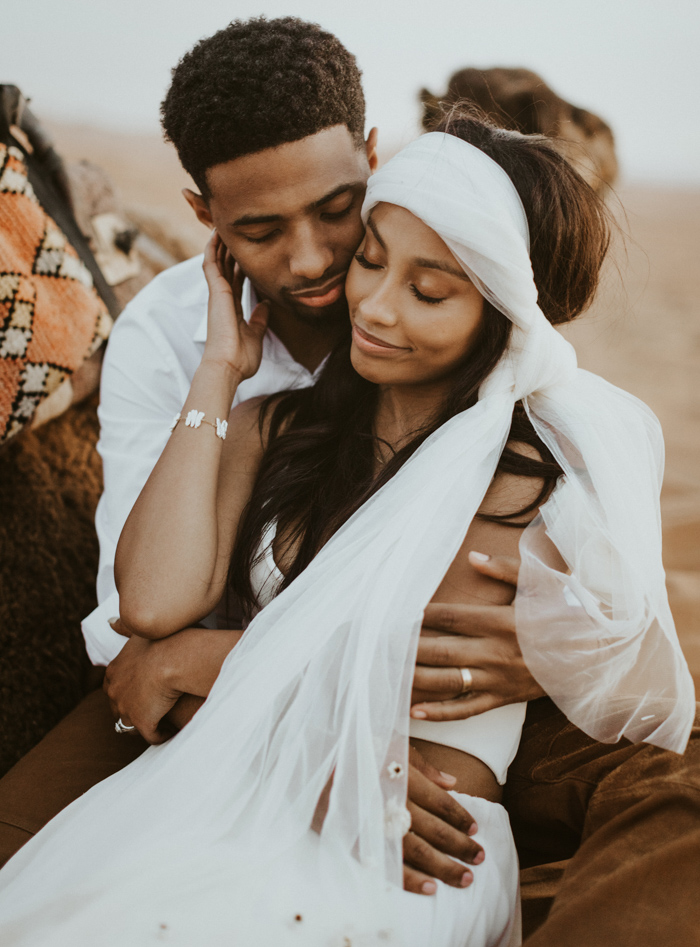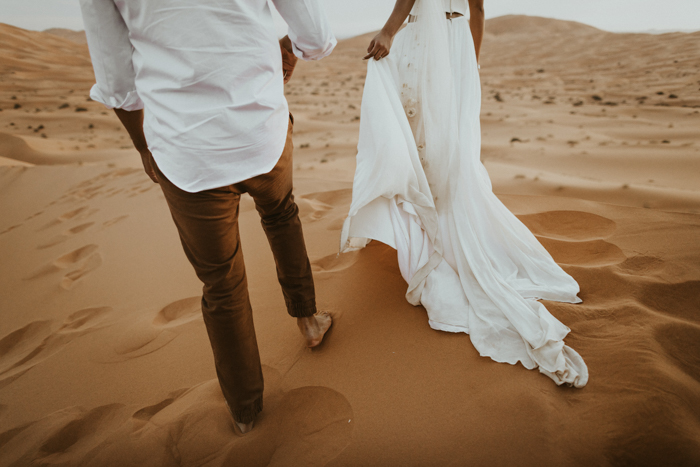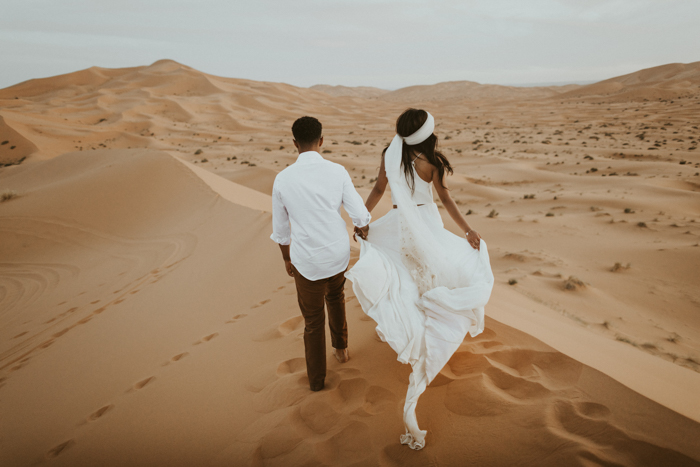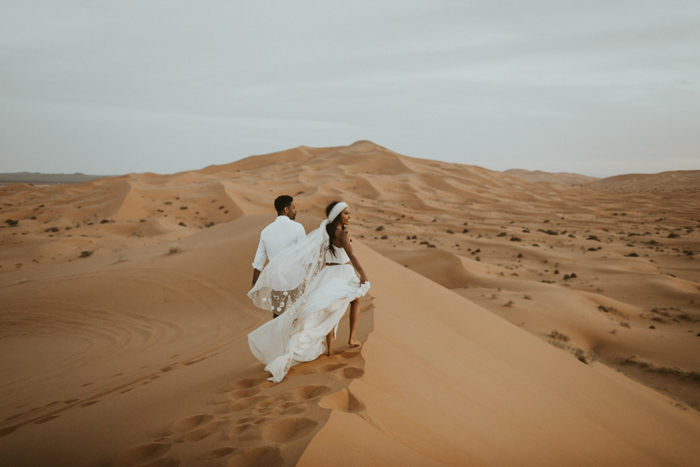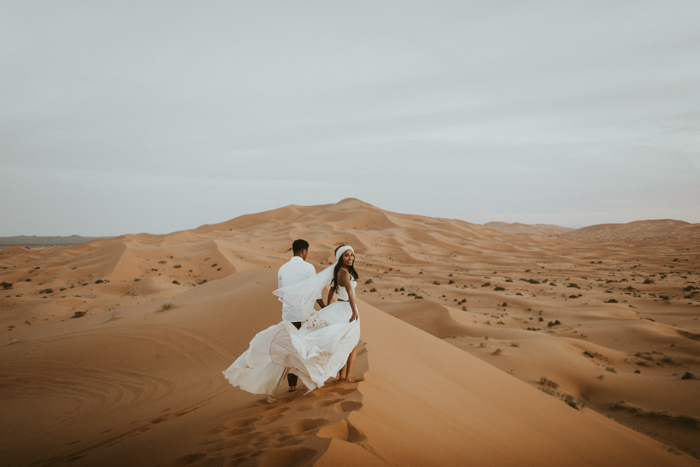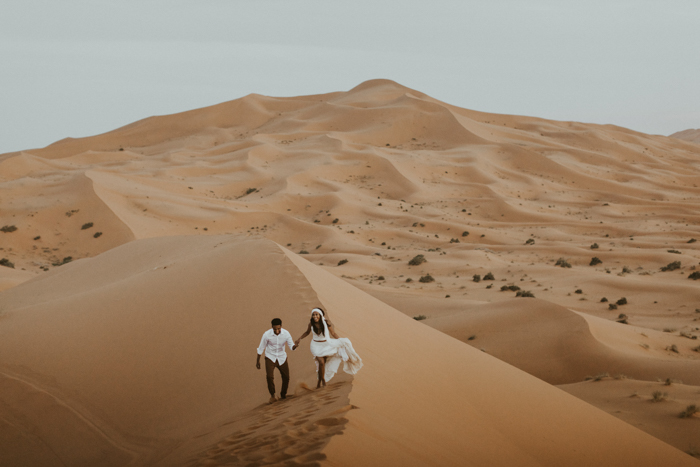 Our biggest thanks to Junebug member Anni Graham Photography for sharing this incredible Sahara Desert elopement inspiration! Want to see more from this talented photographer? Check out this California wedding among the trees at Deer Park Villa!