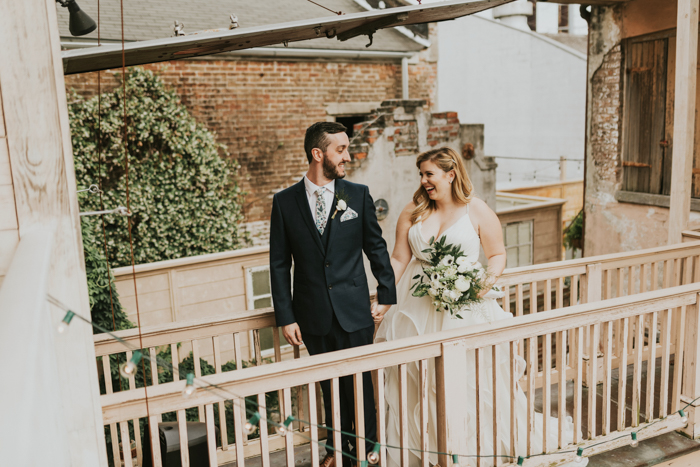 When it comes to NOLA weddings, it's hard to beat the funky vibes and historic charm of Race & Religious! Paige and Sam let this iconic venue speak mostly for itself, but Brooke Casey Weddings did add rustic and glam details too add the couple's personal flair to the space. The groom also designed the couple's stationery, koozies, and a bar sign, which added elements of his English background and made the day feel more personal. With gold lanterns and geometric table decor, twinkle and marquee lights, and floral arrangements of greenery and white blooms from Nectar & Blossom, Paige and Sam's dream team made this NOLA wedding one we won't soon forget! Our hats off to Jen Menard Photography for capturing this day in such beautiful detail!!
The Couple:
Paige and Sam
The Wedding:
Race & Religious, New Orleans, Louisiana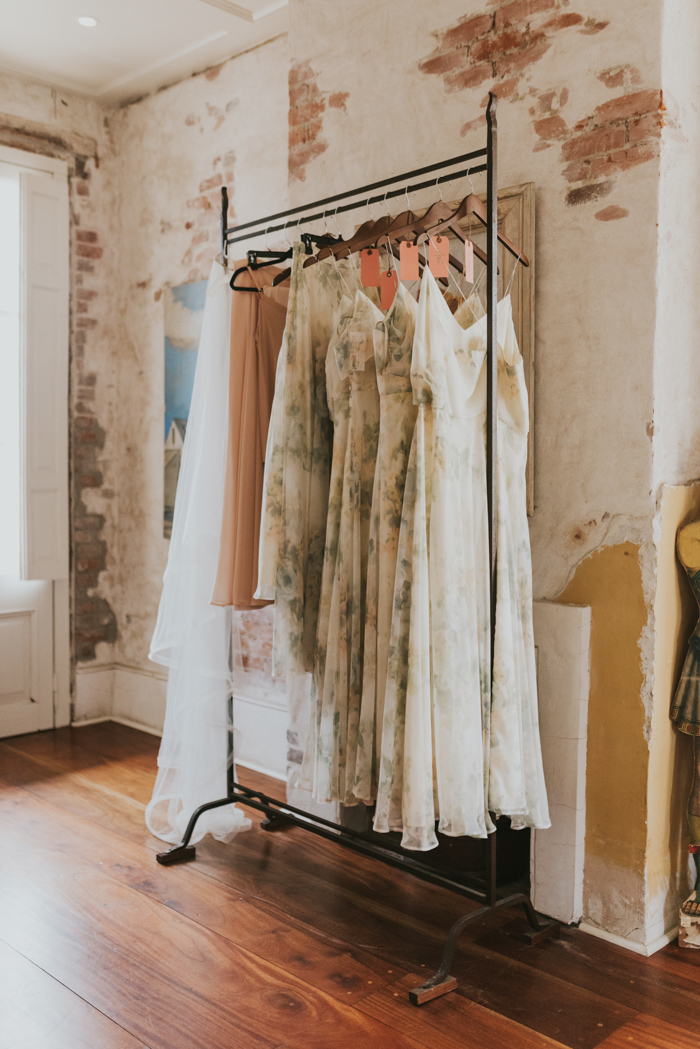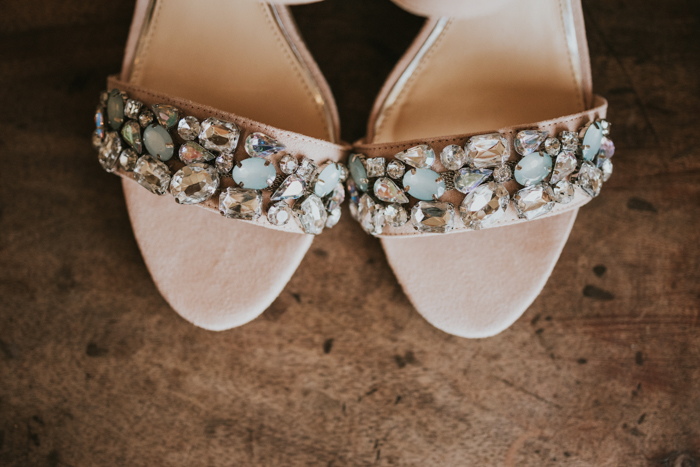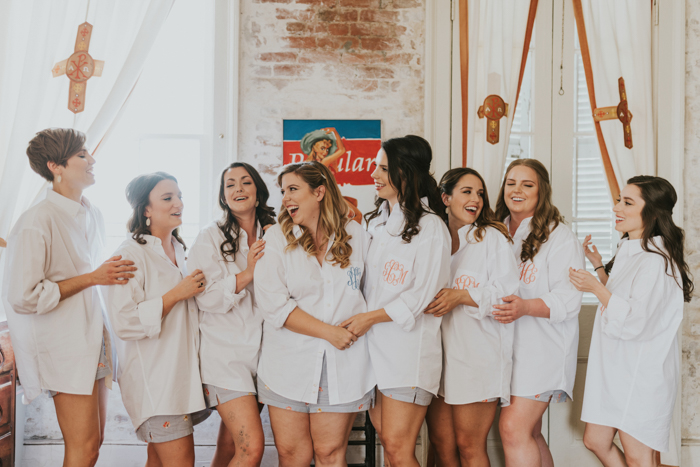 Making an exciting and fun atmosphere for our guests, many of whom were traveling from across the pond and many who were coming to America for the first time, was the most important part of wedding planning! We also wanted the day to feel like us and not be too overdone. The venue is so beautiful and speaks for itself, we wanted to focus on the simple touches and big pieces that people would remember, such as the food, the music, and the atmosphere. So, we didn't worry about the small stuff.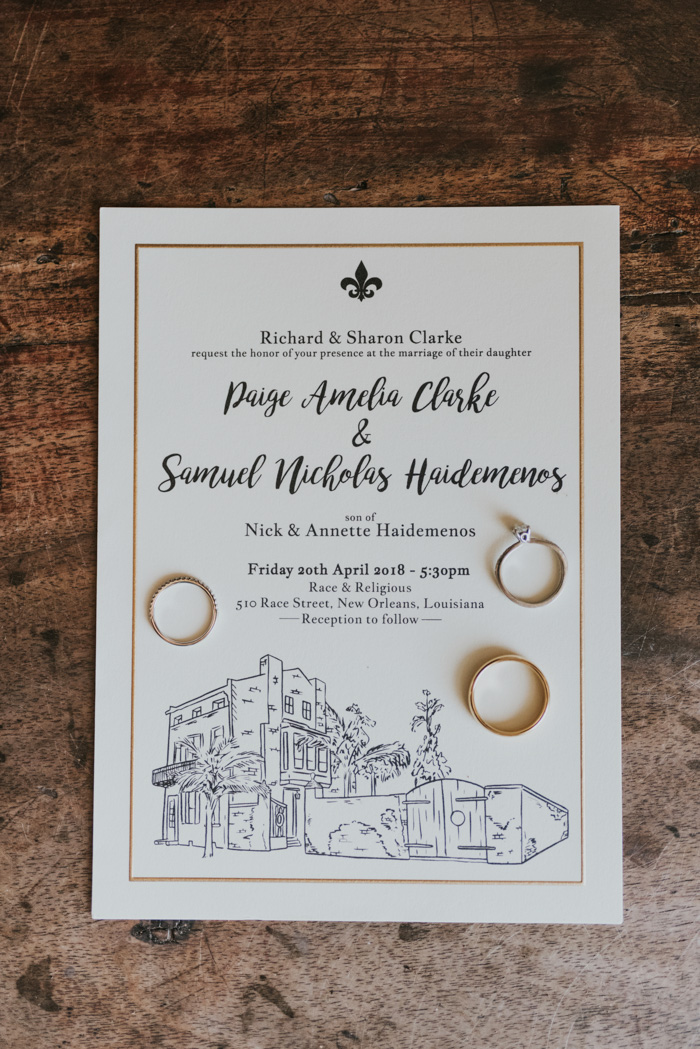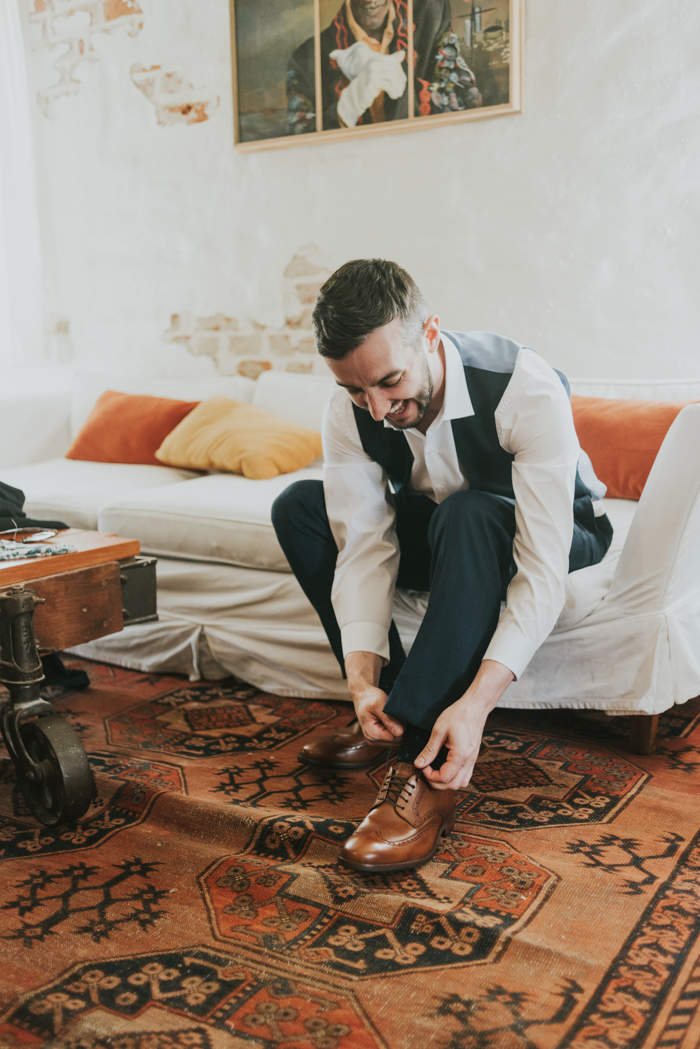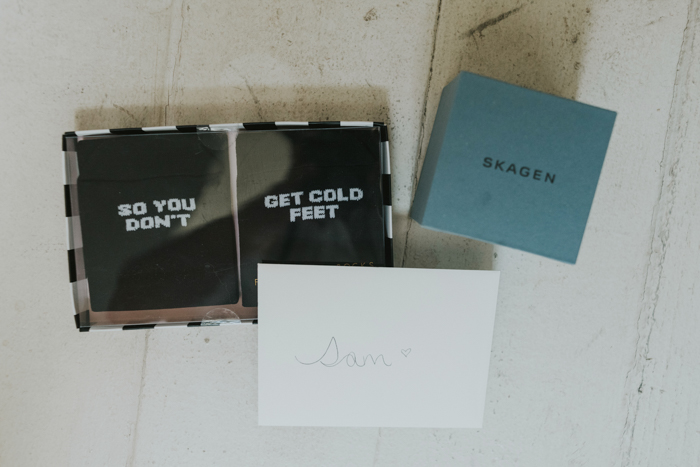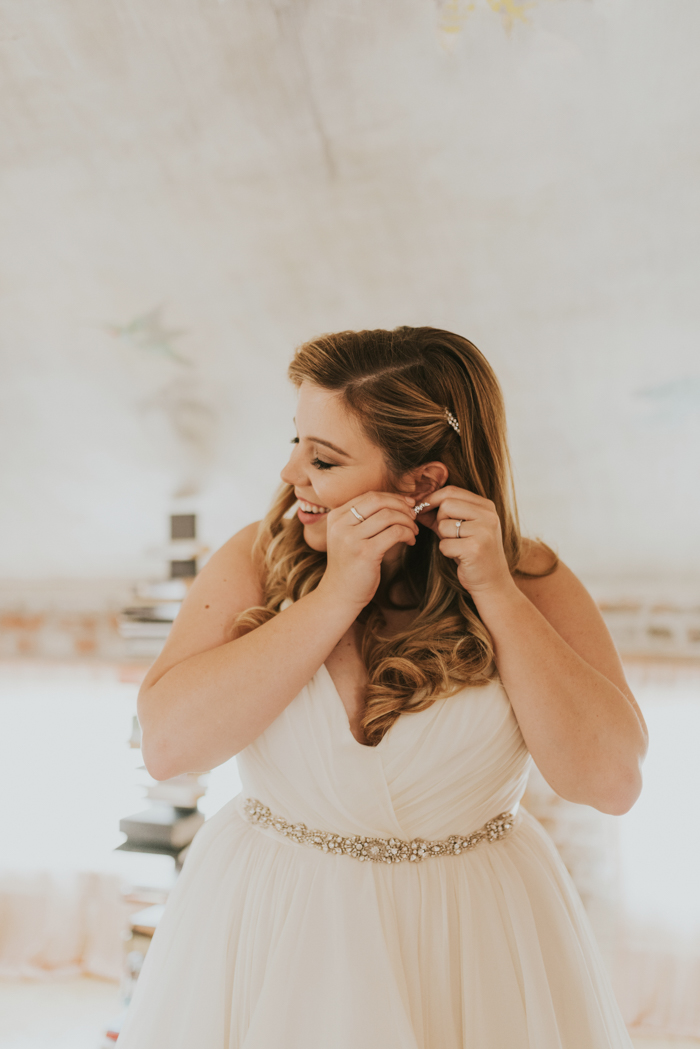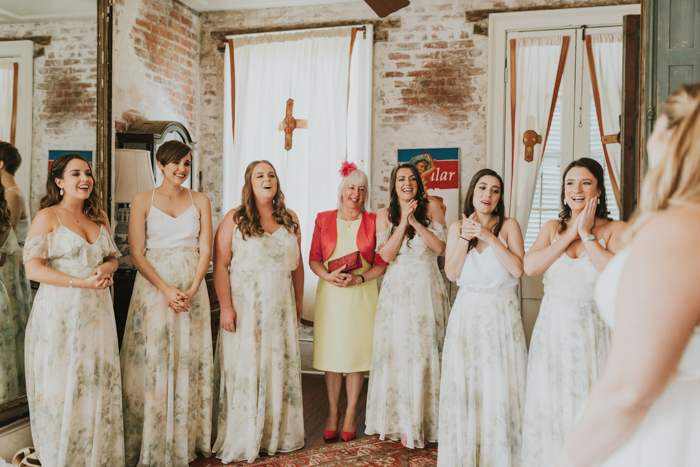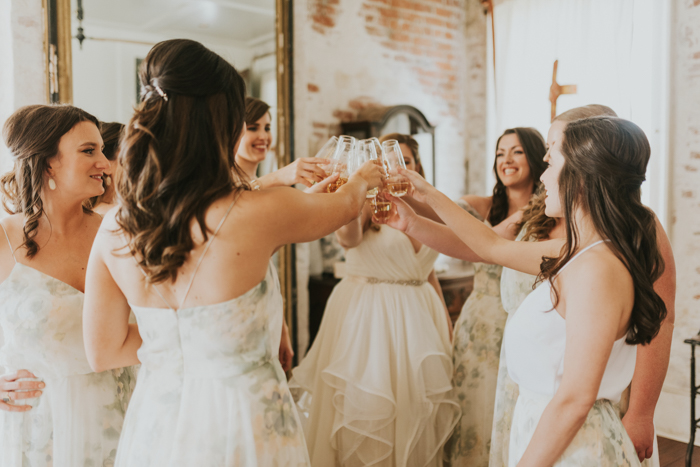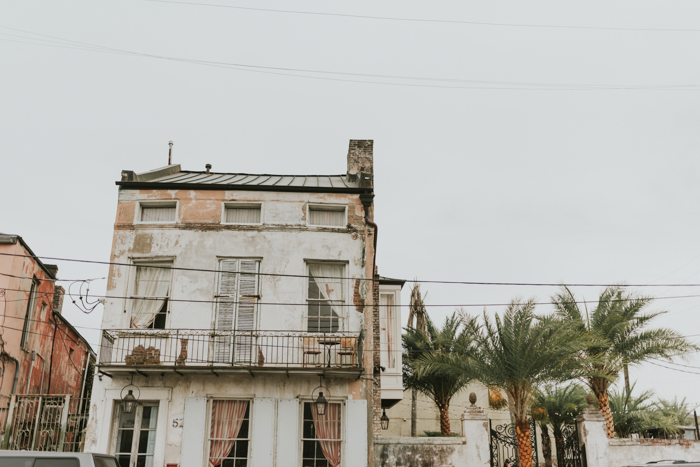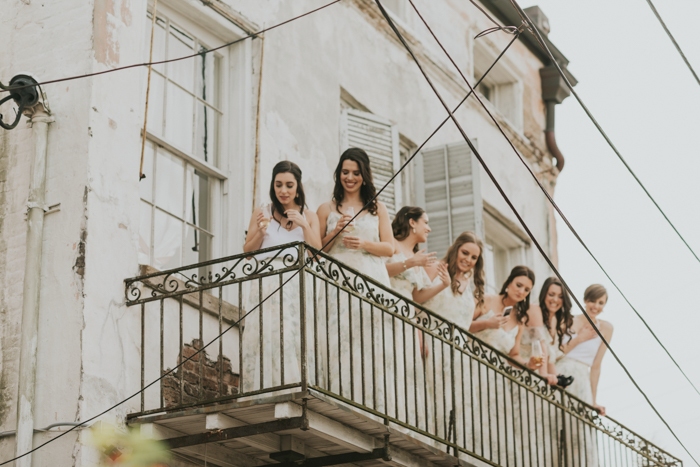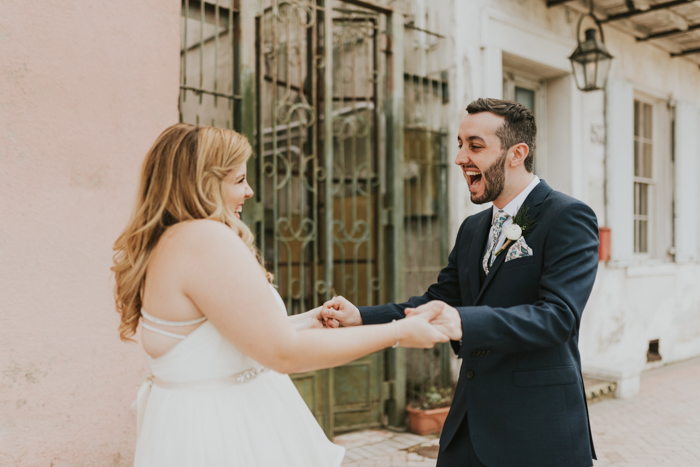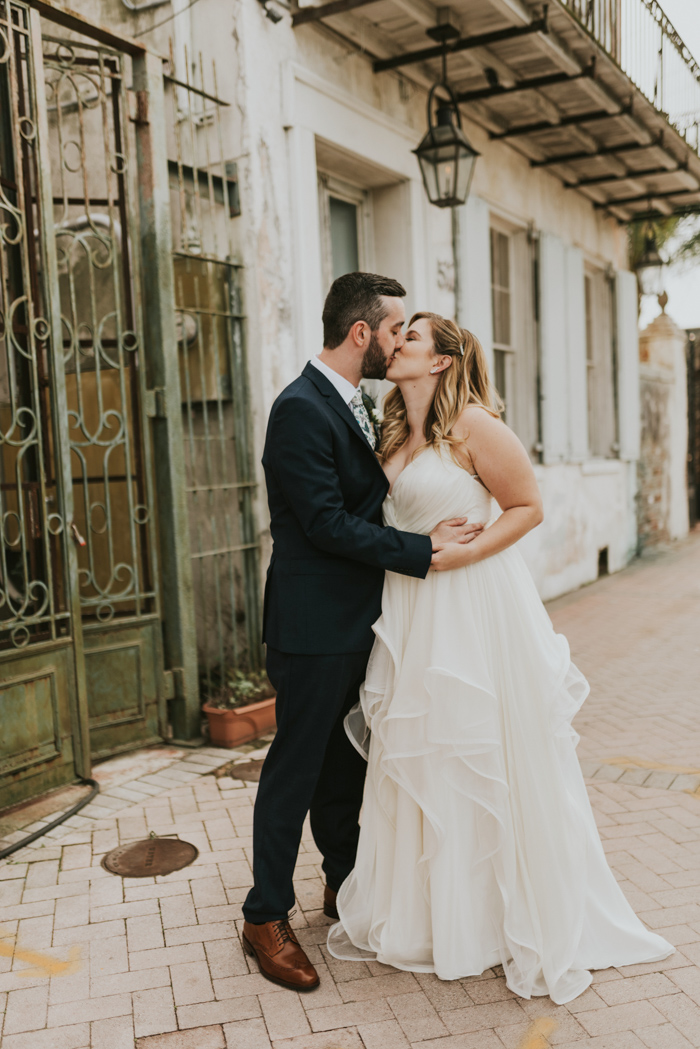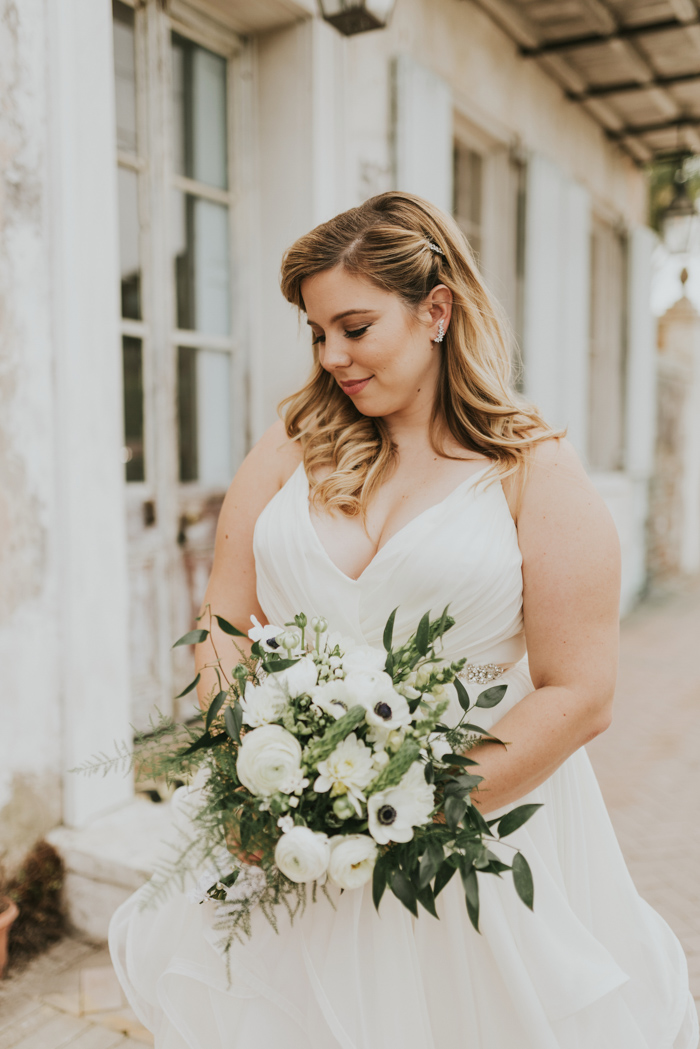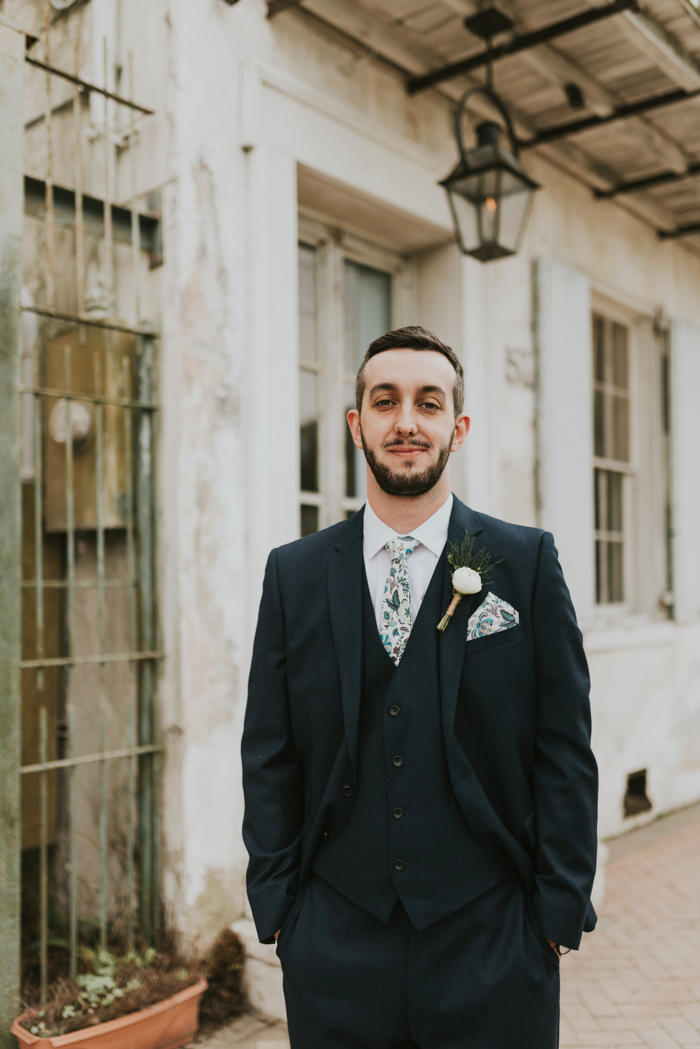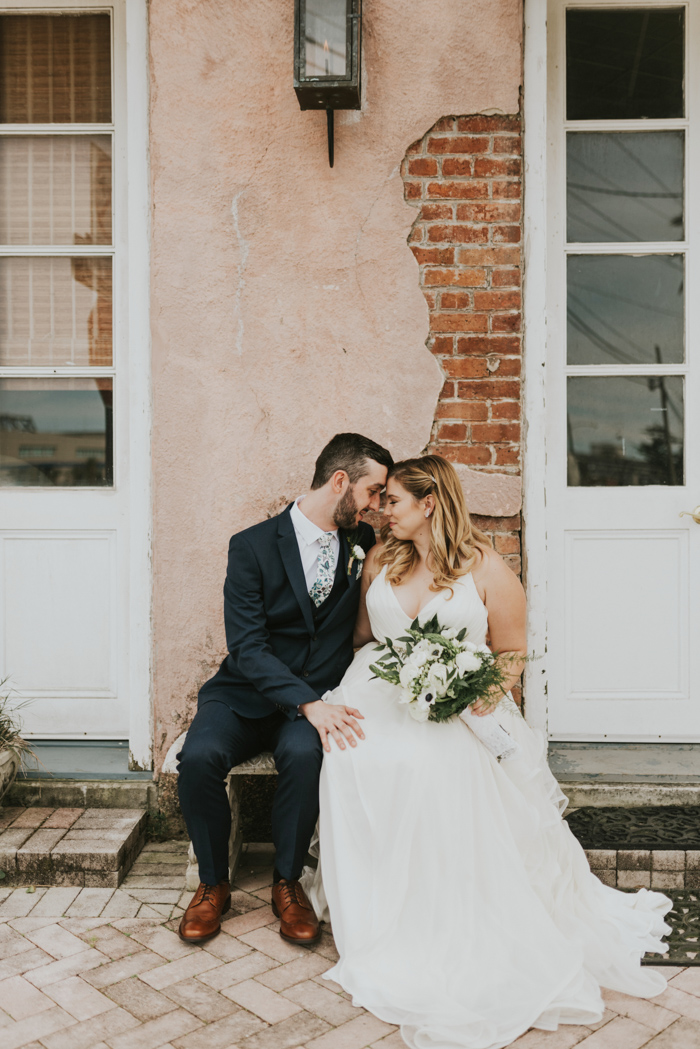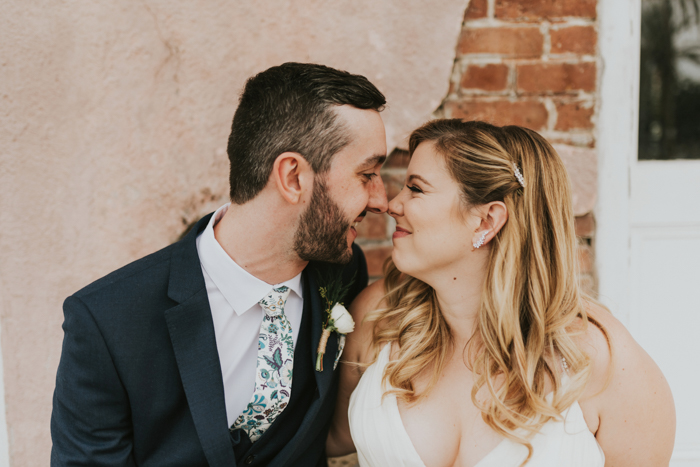 Don't worry about the small stuff. You won't remember it and it'll just cause you unnecessary stress! I forgot to wear my veil down the aisle, but I didn't miss it one bit. It's important to realize that people are there because they love you and want to celebrate your love. Just enjoy the process, even the stressful parts. Take a moment and get excited because it all goes by so fast! Sam and I really loved being able to make all the choices together and it really felt like it was both of our days. So, get the groom involved! Also, order way more alcohol than you think you'll need! All our English guests drank our gin dry and our wonderful caterer had to run out 3 times to replenish the bar.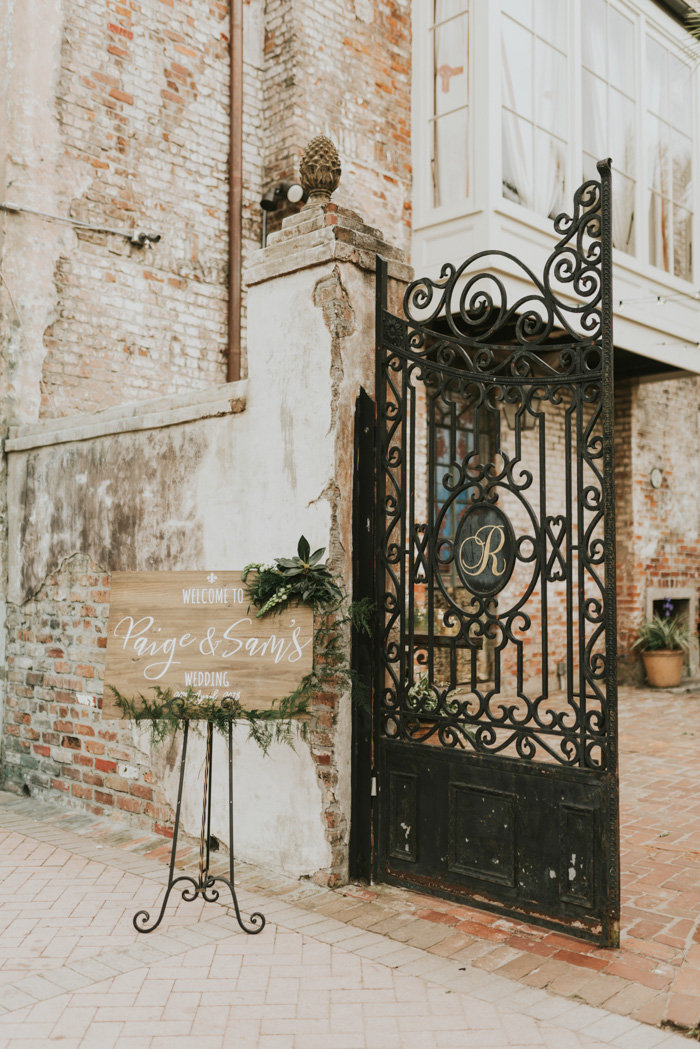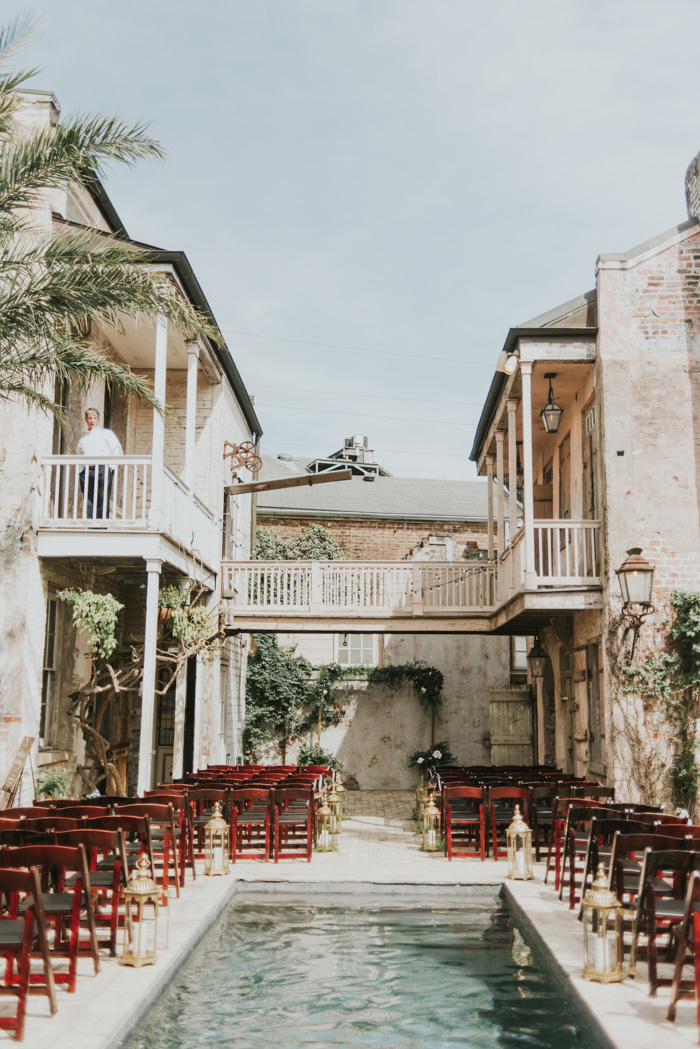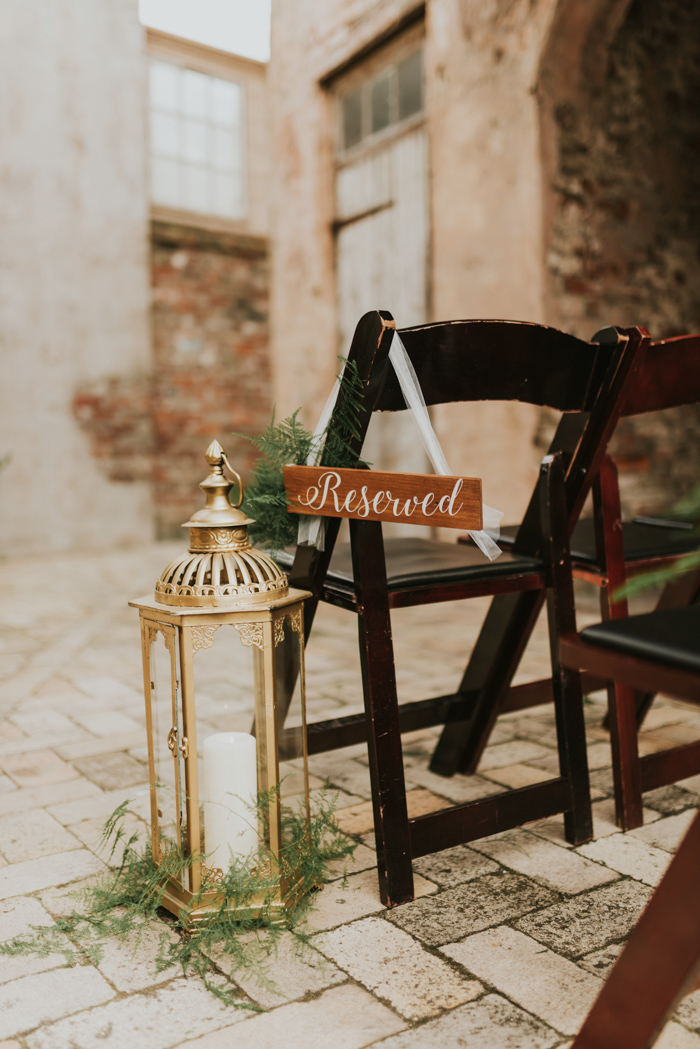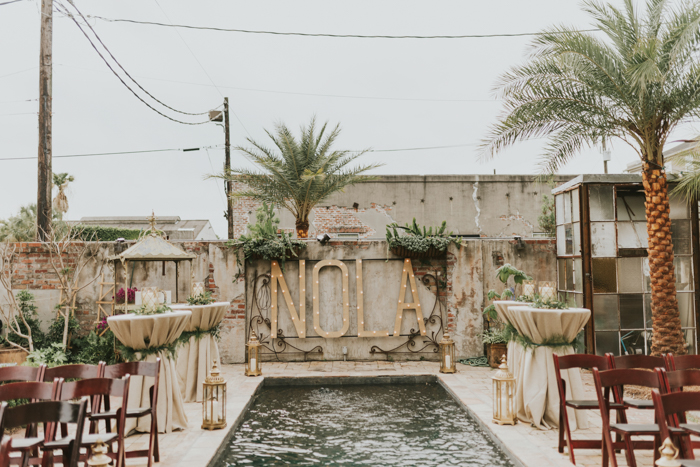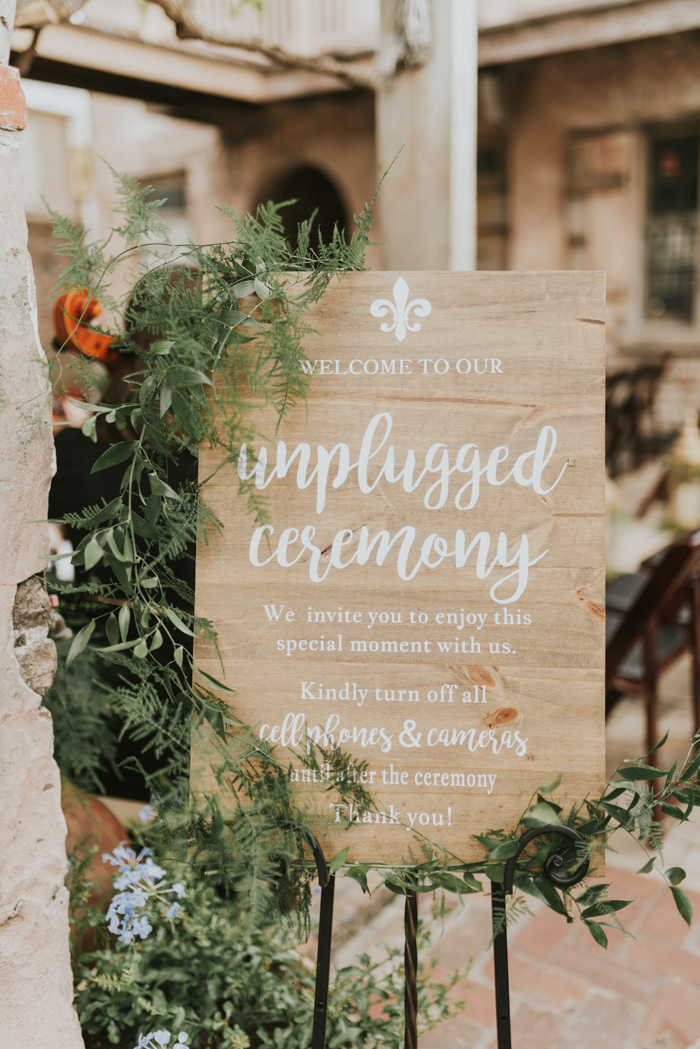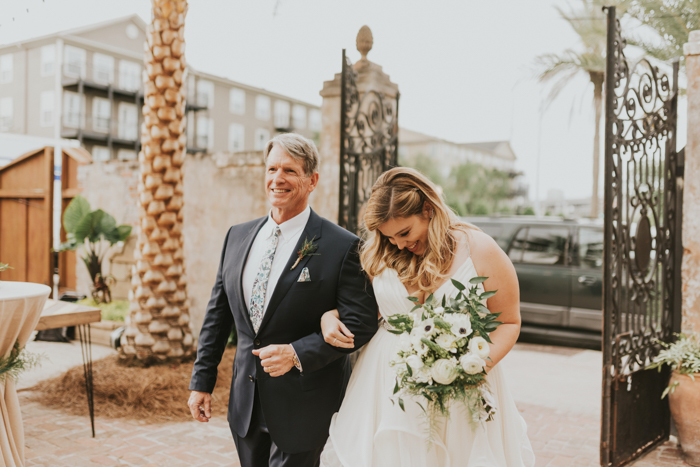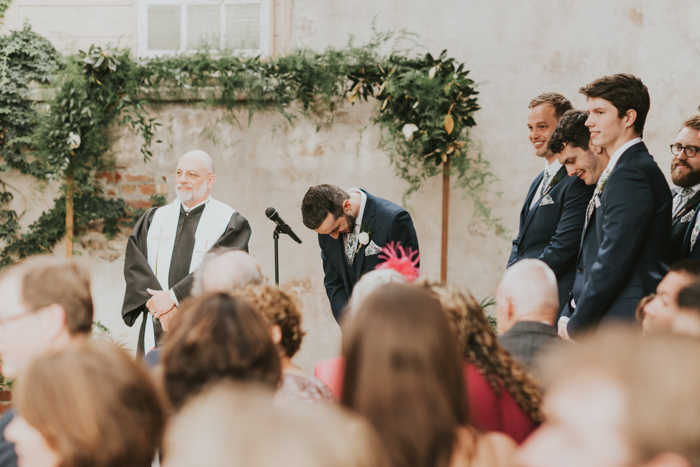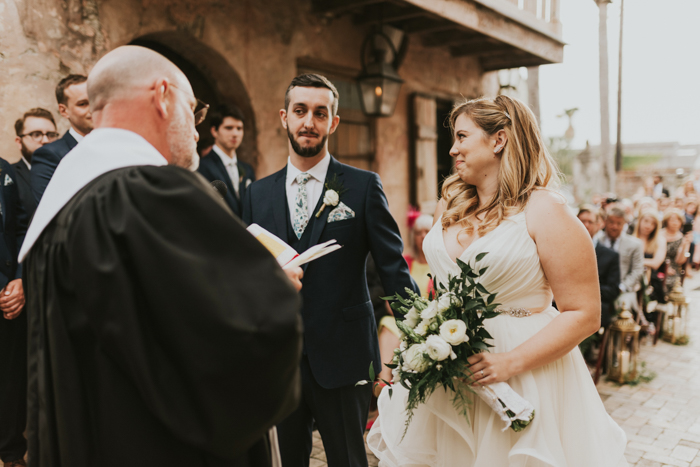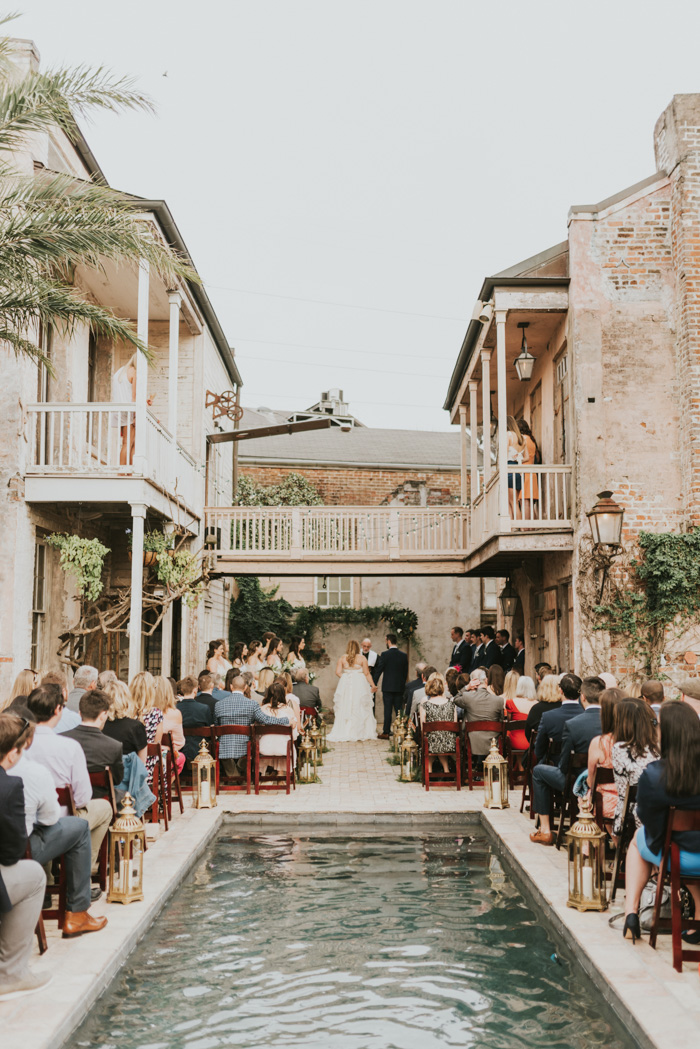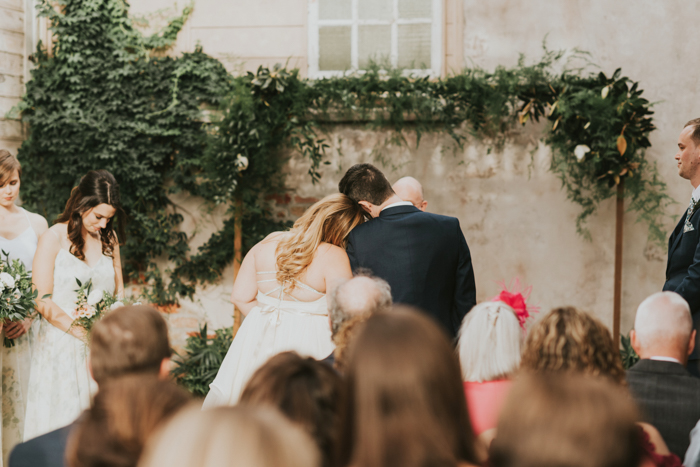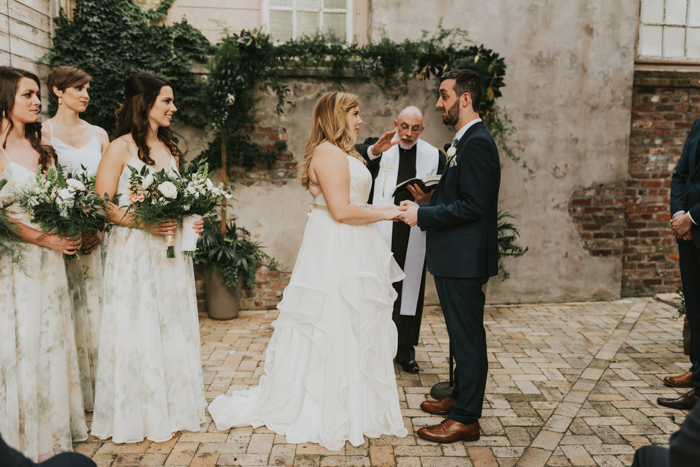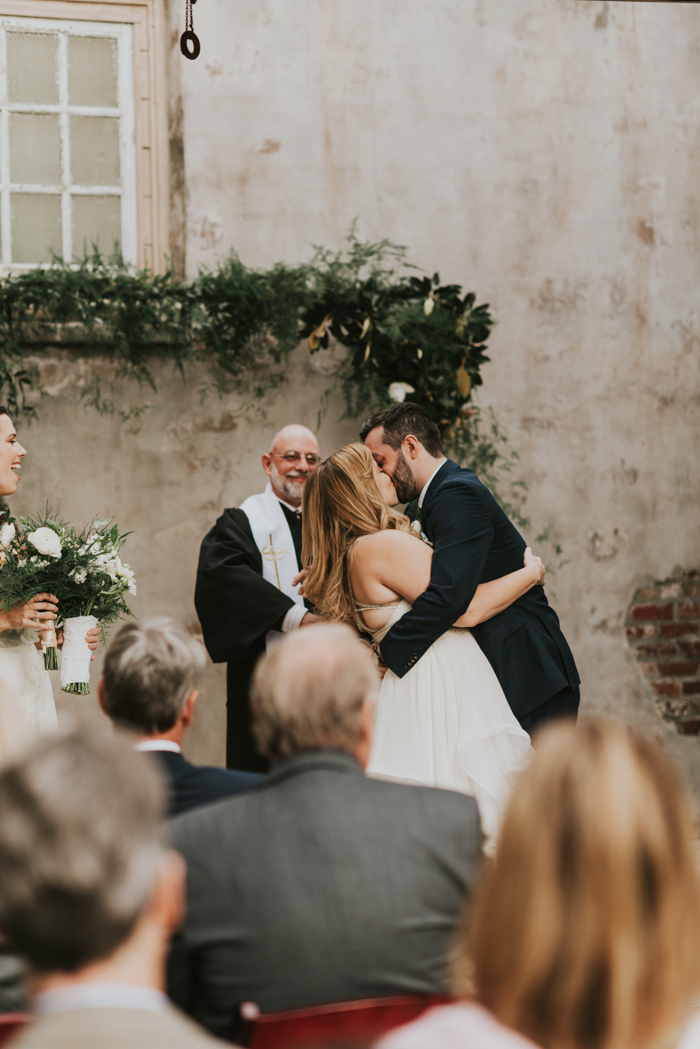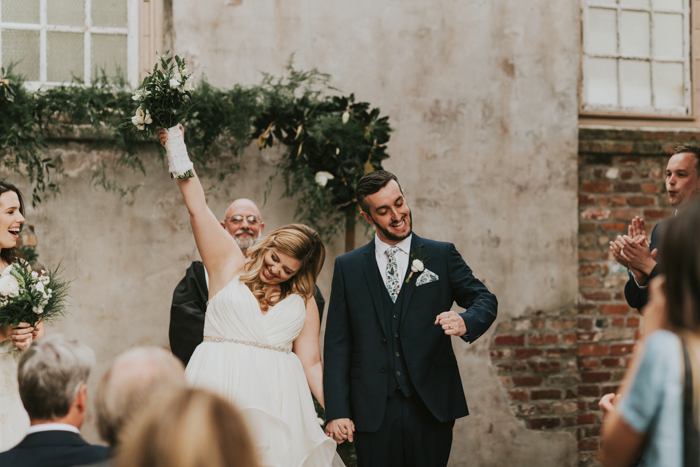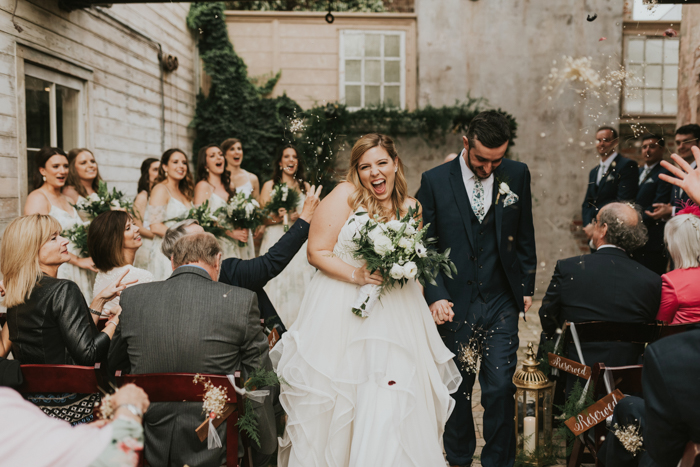 Race & Religious was such a magical place. There are so many beautiful places in New Orleans, but Race & Religious just felt right the minute we walked in. We loved that a few of us were able to spend the night for an extra fee so we could party the night away, and it's just so funky and cool and felt like the perfect vibe for our wedding. We also loved that all it had so many different rooms and was able to be an indoor and outdoor wedding all at once. All our guests couldn't stop talking about it after they left!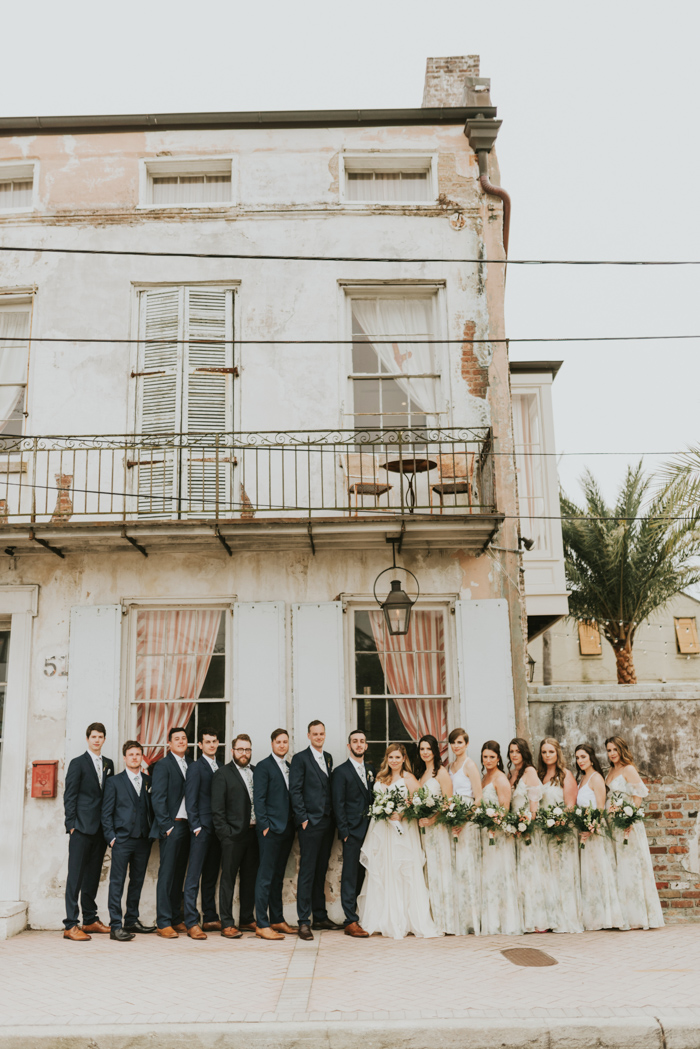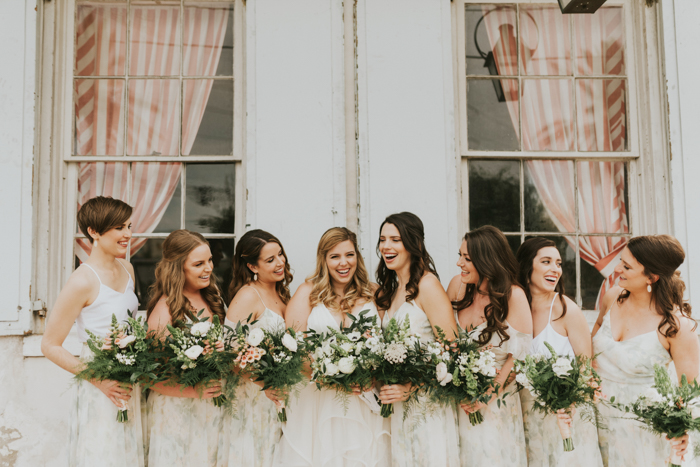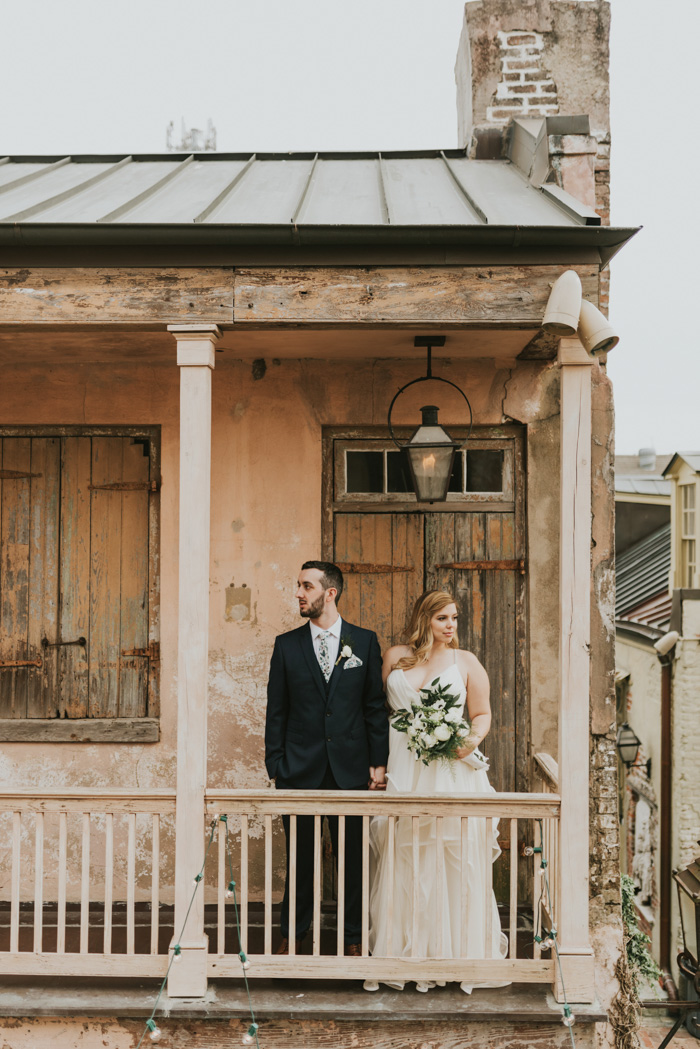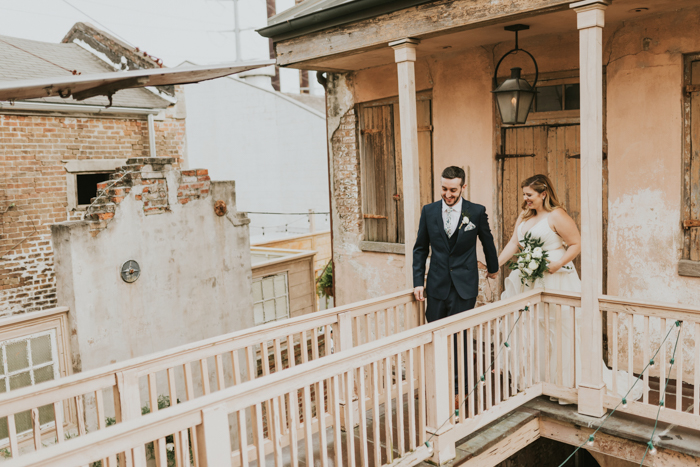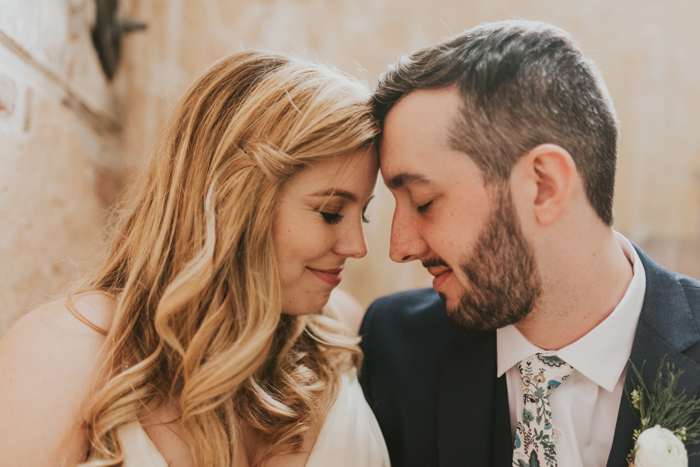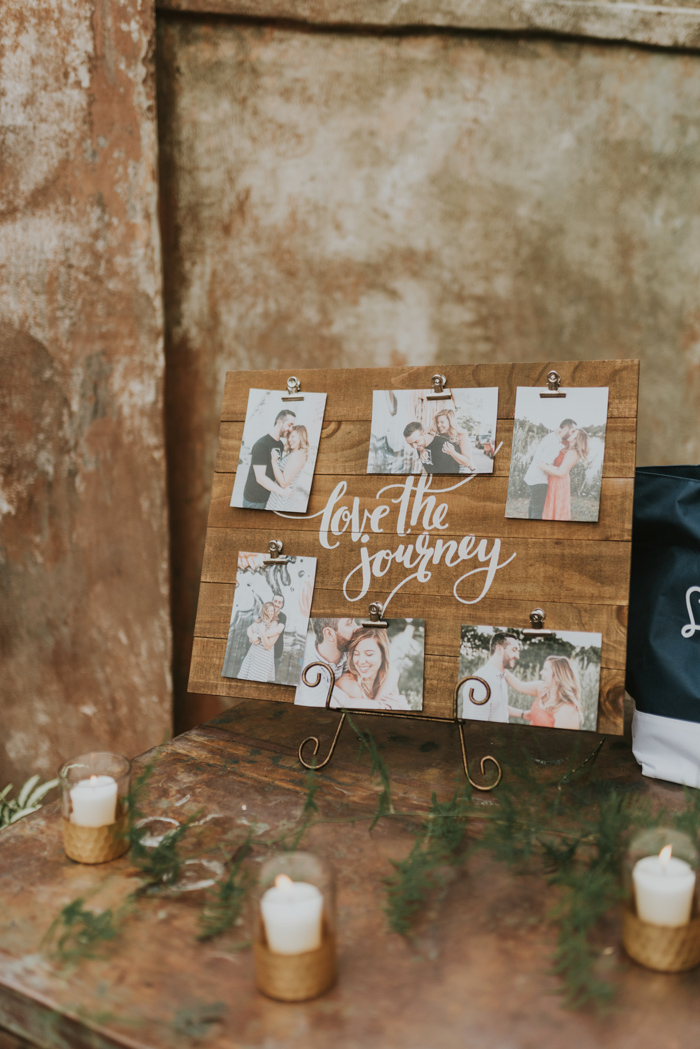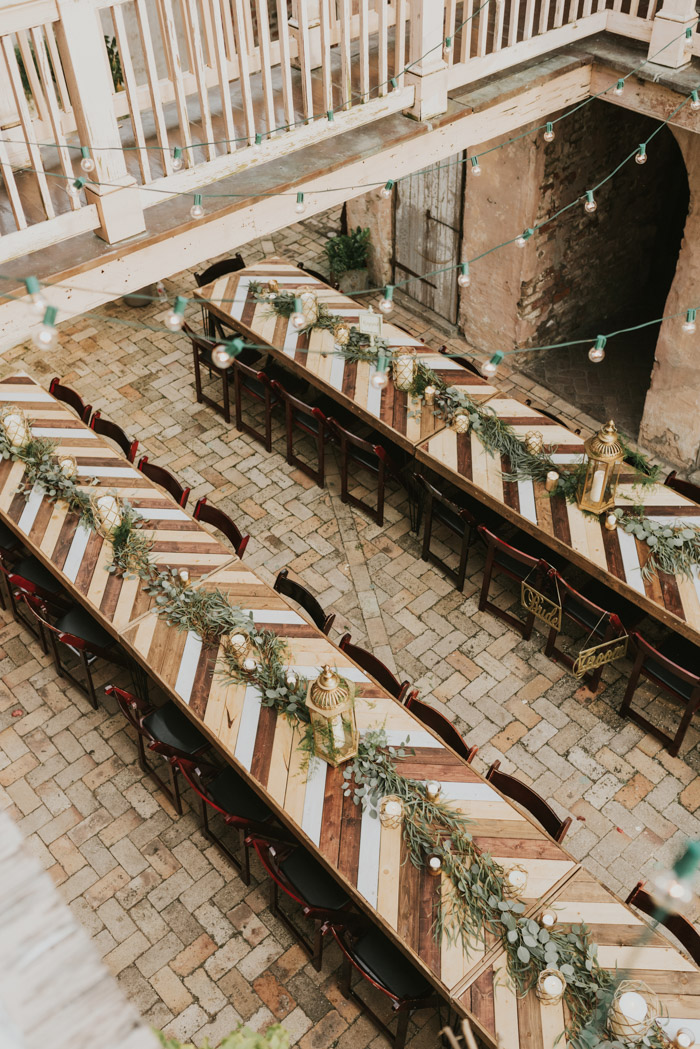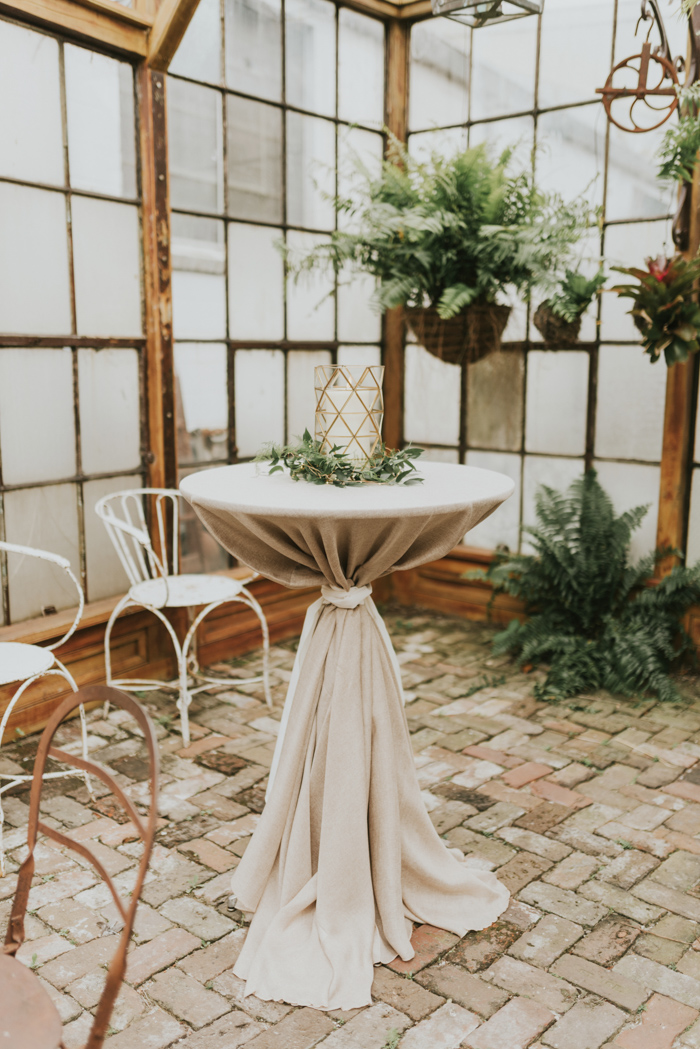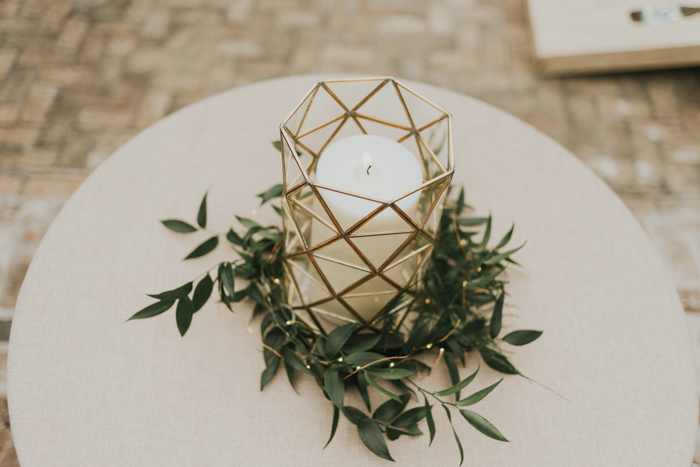 Sam is insanely creative, so he created a pub sign for the bourbon tasting room, designed and painted our cornhole boards himself, designed all the stationery, and designed our koozies that people got to take home. It really made it special and unique and so wonderful that he was able to create so many special pieces for our day!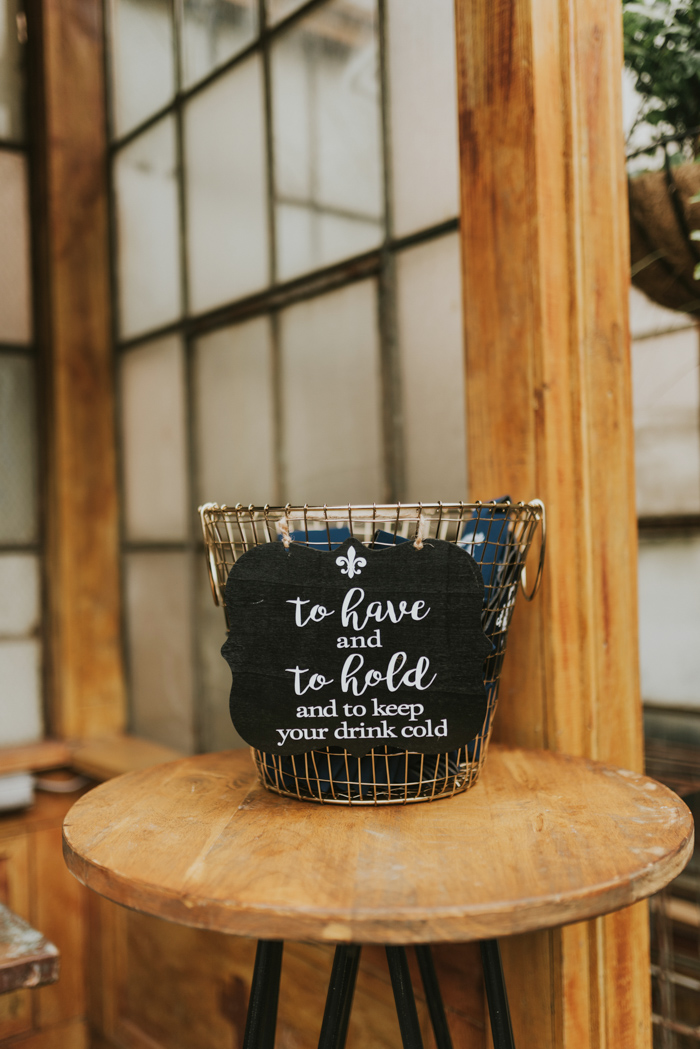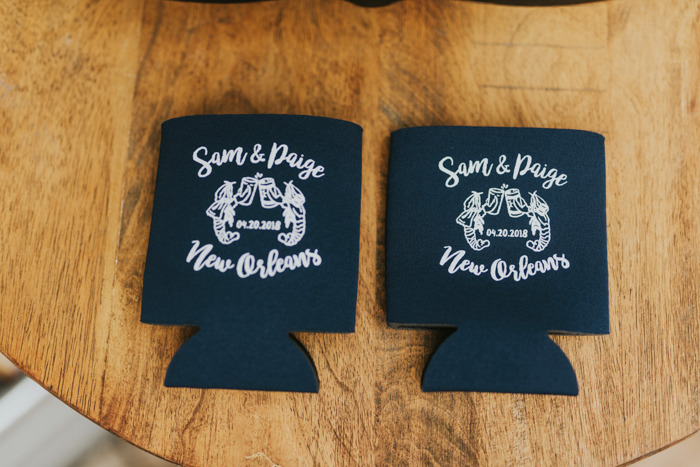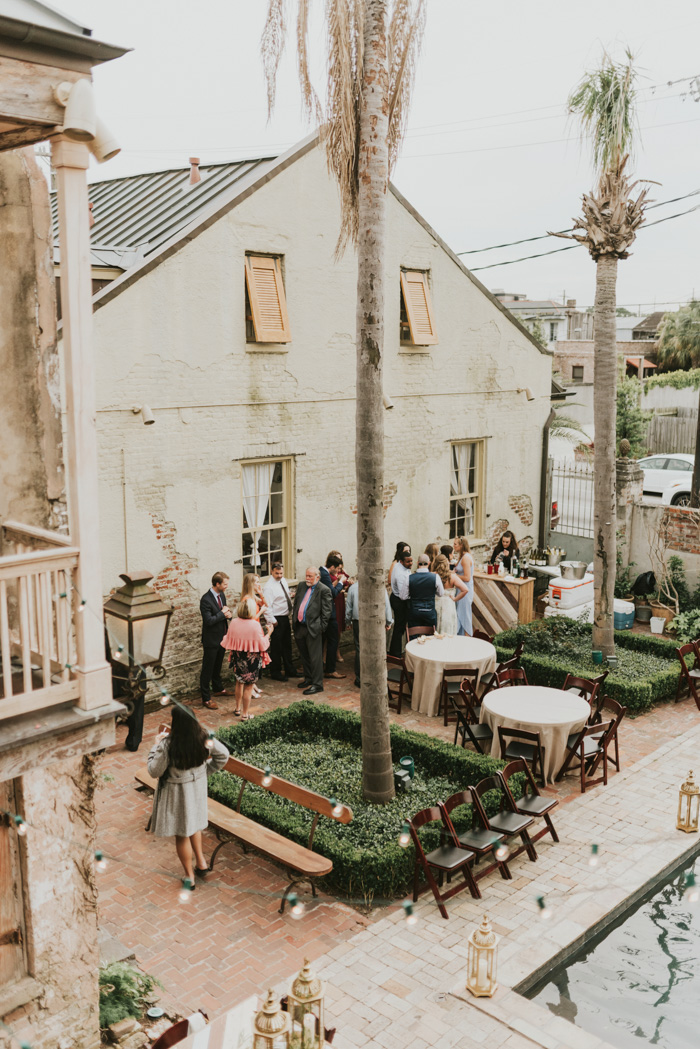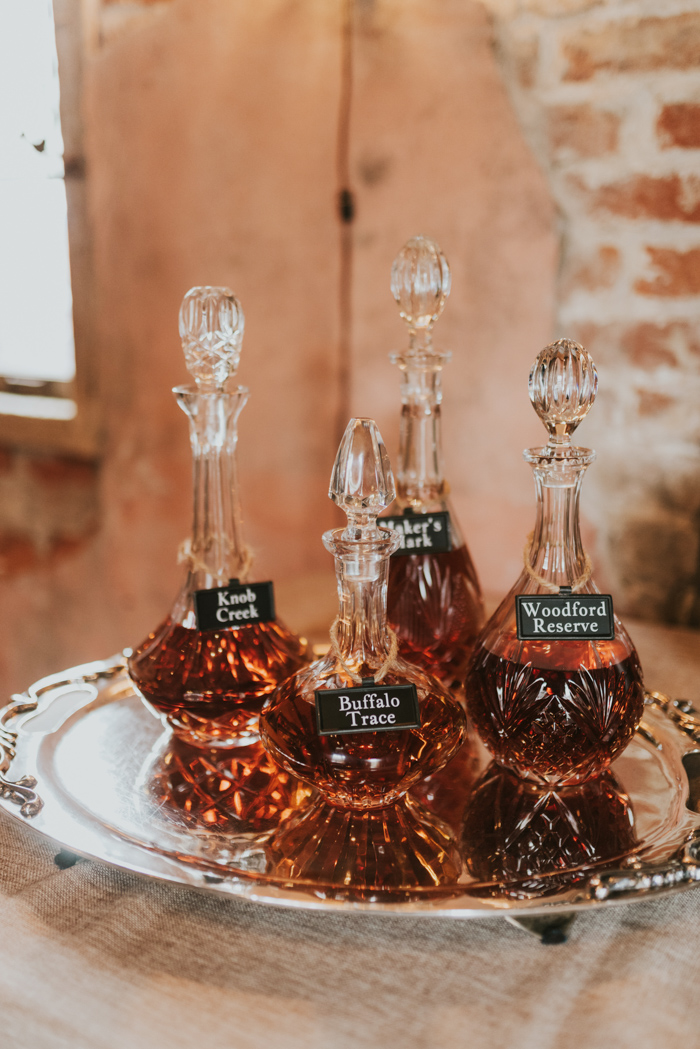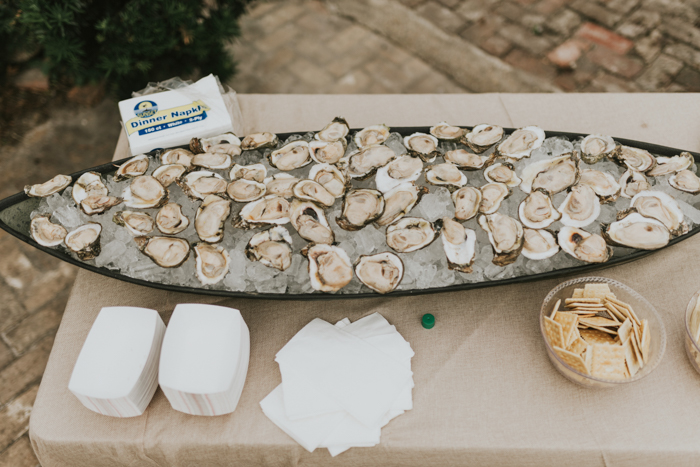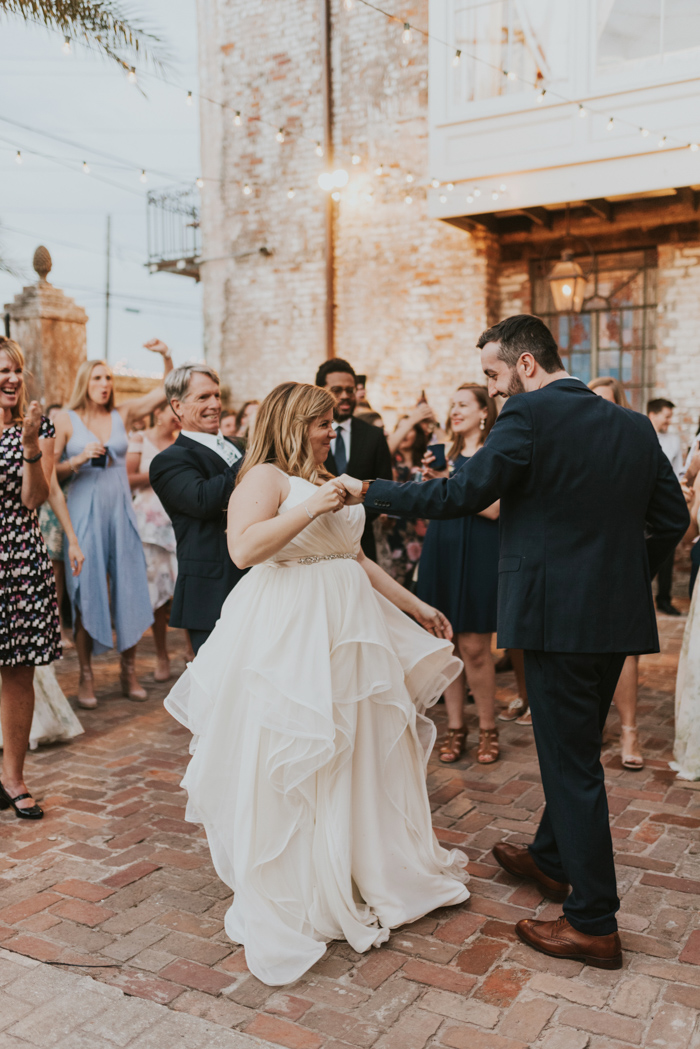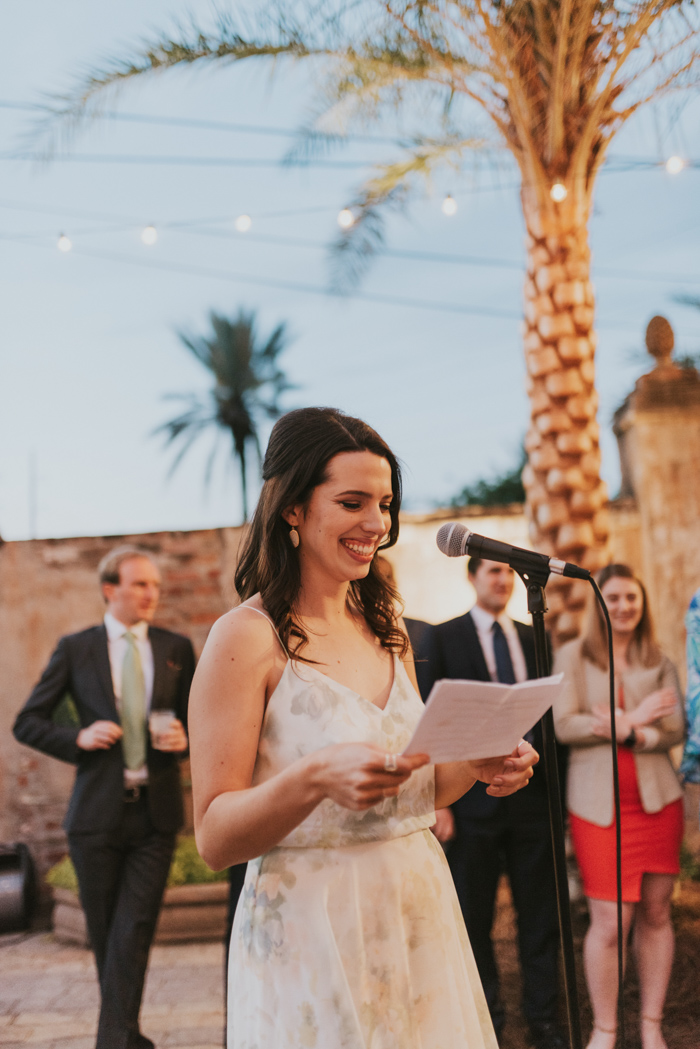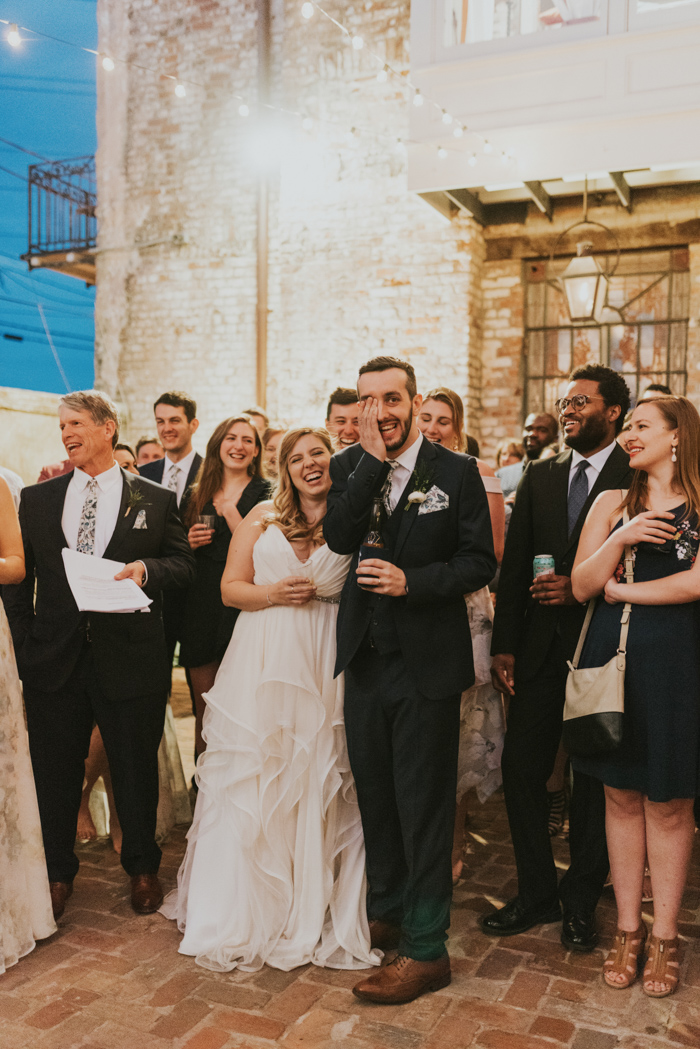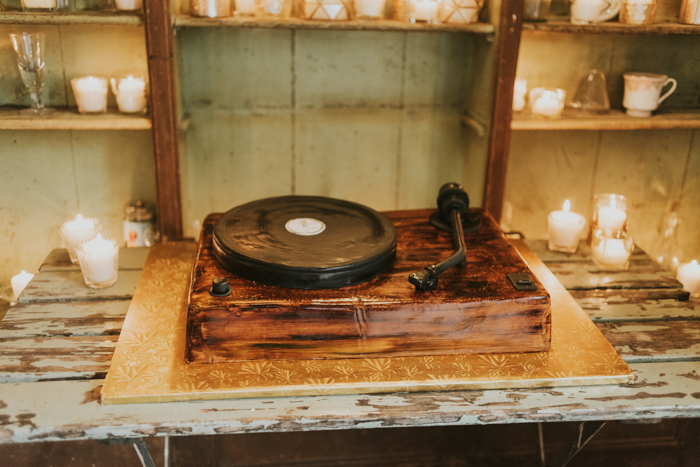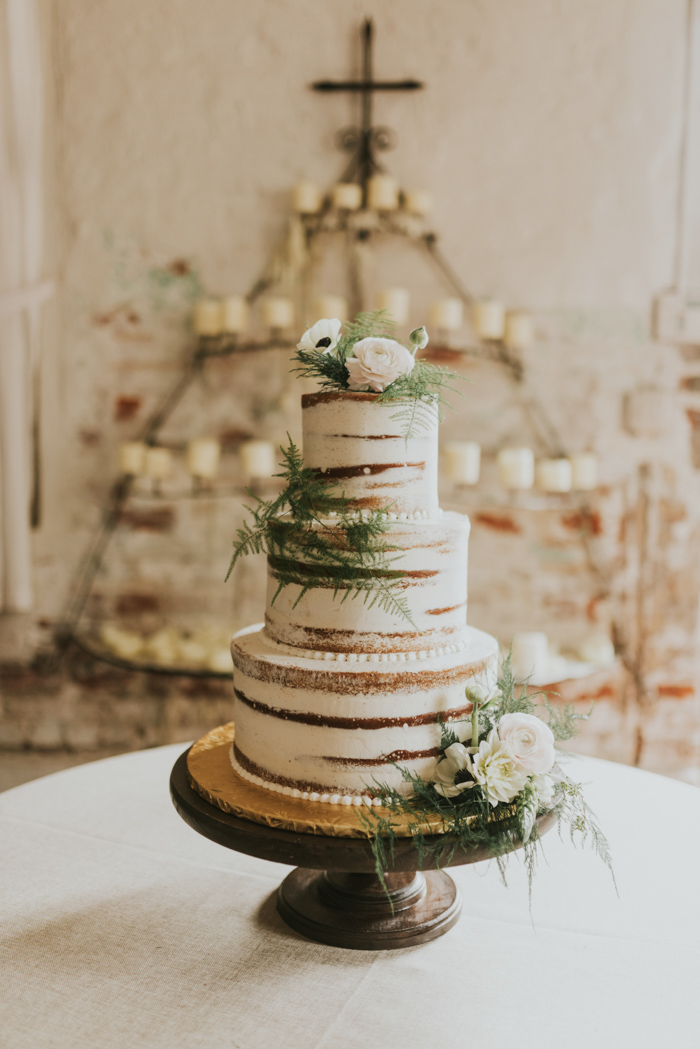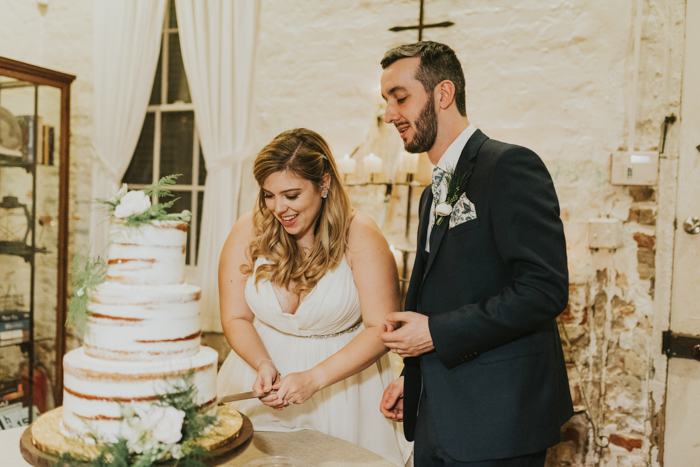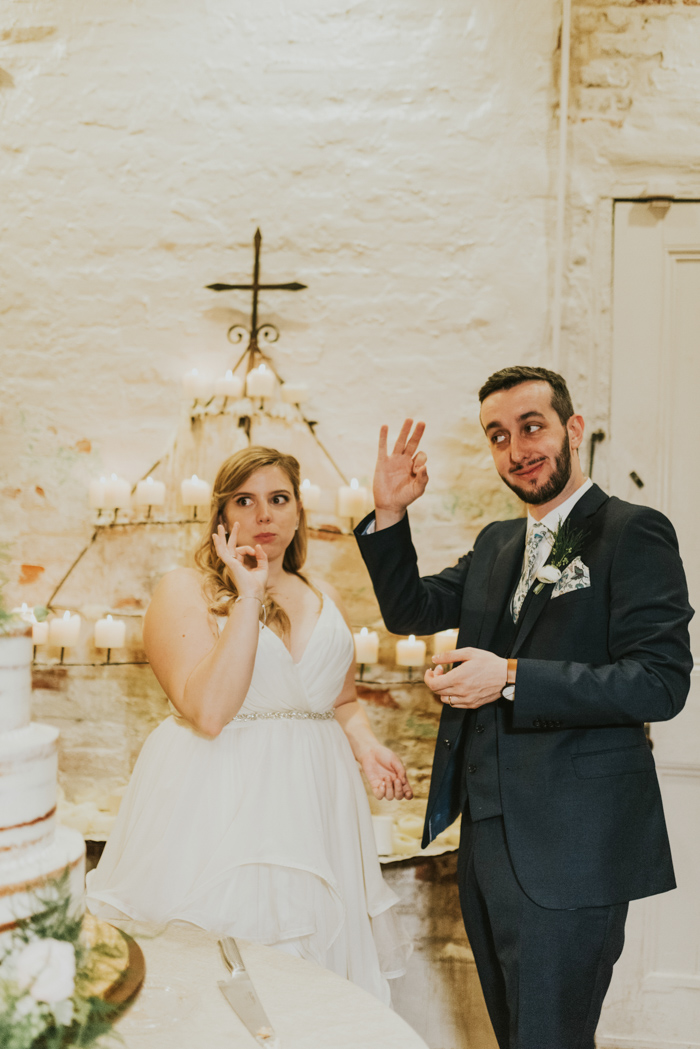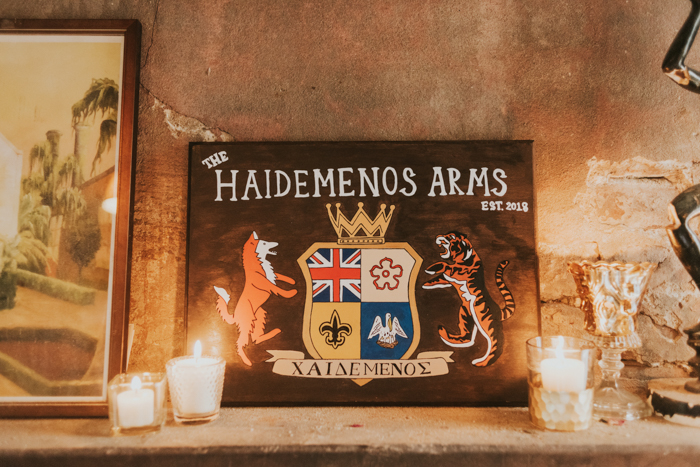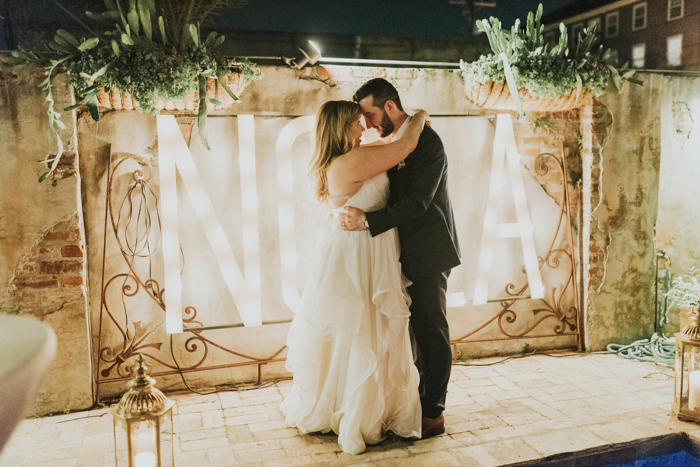 Congratulations to Paige and Sam, and a huge thanks to Junebug member Brooke Casey Weddings for sharing this Race & Religious wedding! Love the upscale, rustic feel they created? Then you have to see this rustic glam New South Wales wedding at Round Hill Homestead!