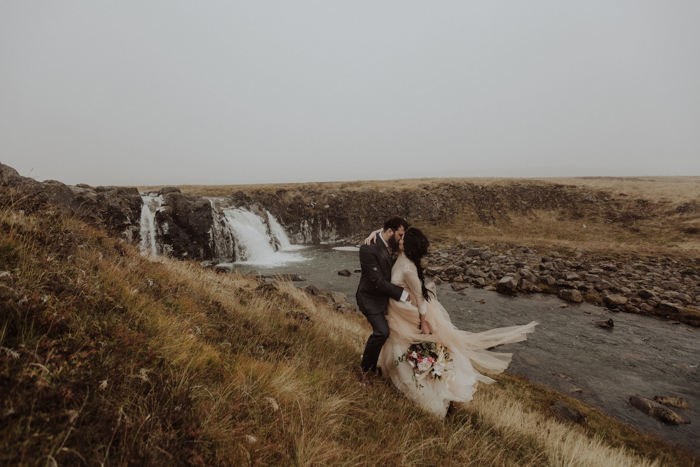 After seeing Karla and Brian's Buoakirkja Black Church elopement, it's safe to say we will always fall crazy in love with Iceland weddings! Between the tiny painted church in the middle of nowhere and the photo ops from the beach to the waterfalls, in the snow and among the horses, this elopement can really only be described as epic. Their photographers, Paco and Betty, were there for the entire adventurous ride, making sure every ounce of magic was captured. The biggest surprise of the day came at the very end, though, when Karla and Brian got one last photo in the glow of the Northern Lights — a picture-perfect end to a perfect Icelandic elopement!
The Couple:
Karla and Brian
The Wedding:
Buoakirkja Black Church and Hotel Budir, Iceland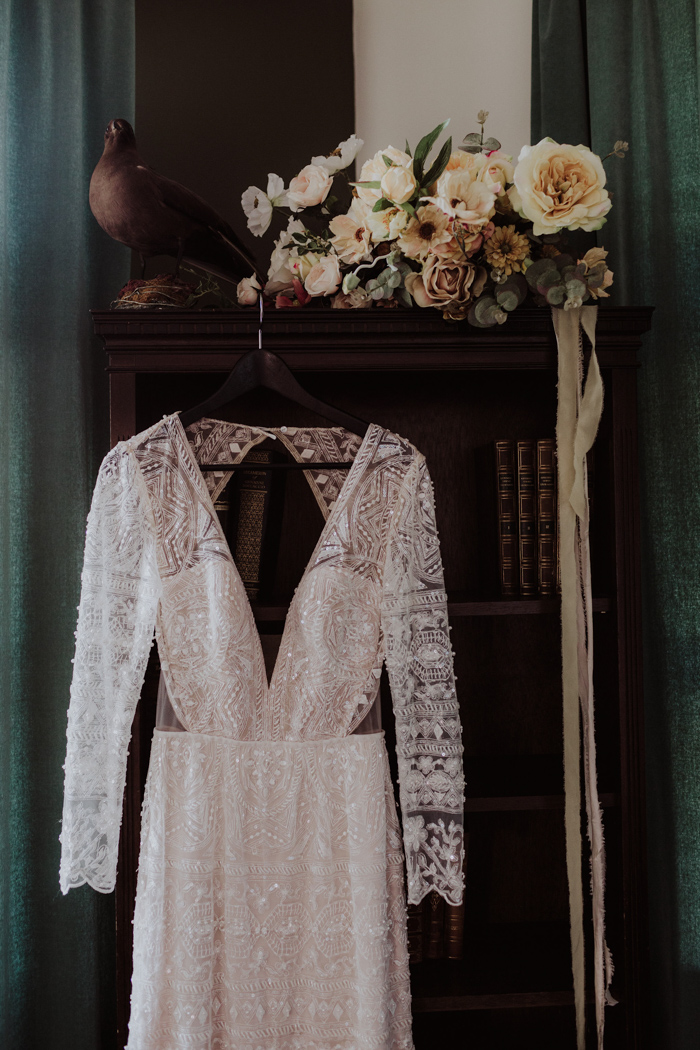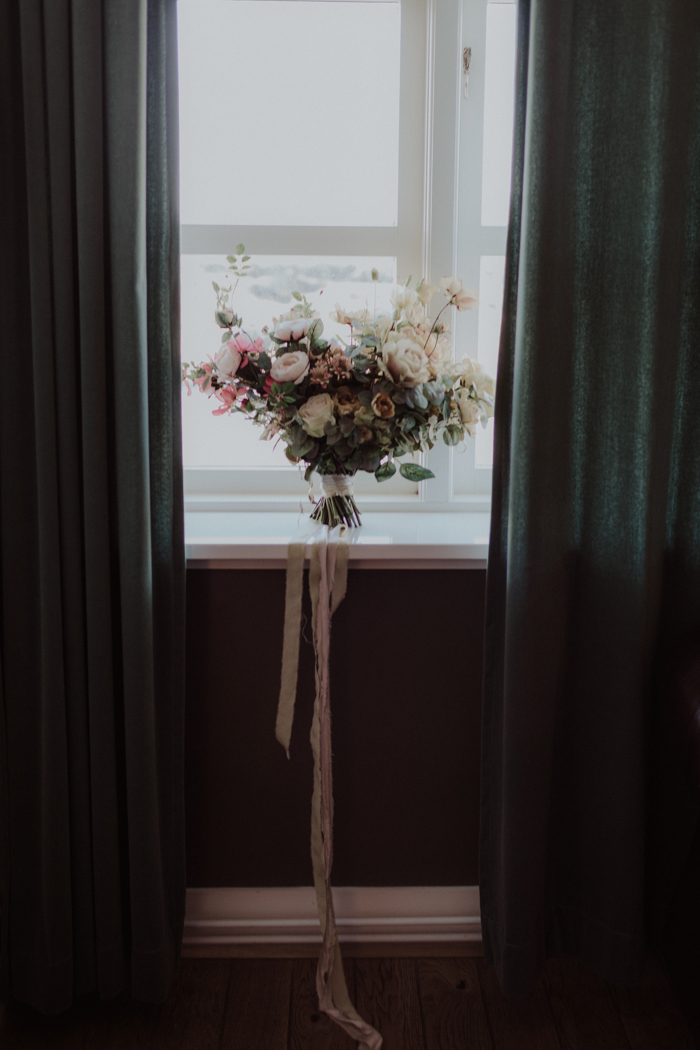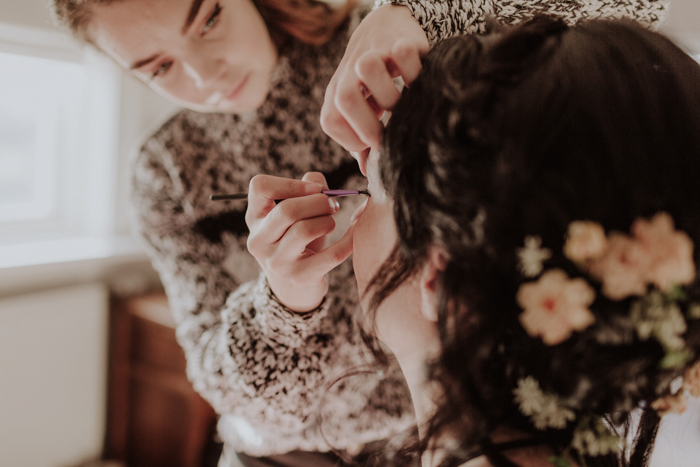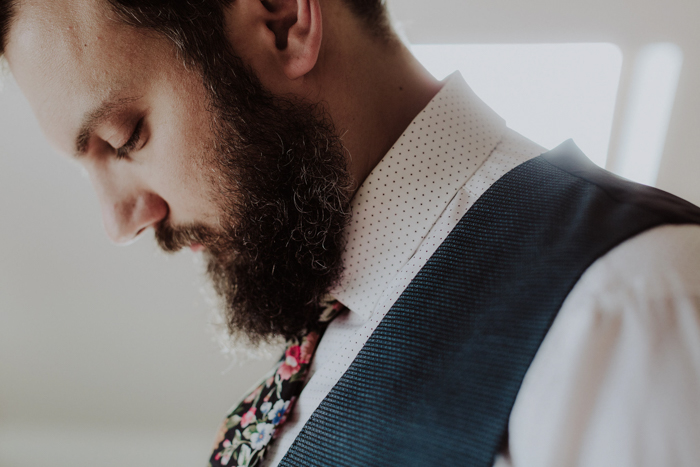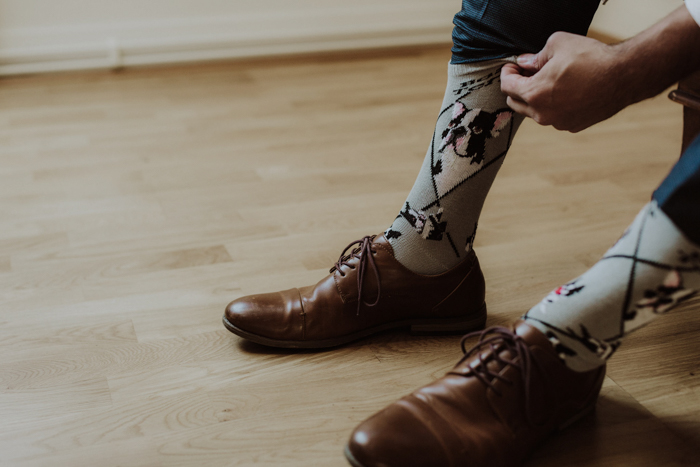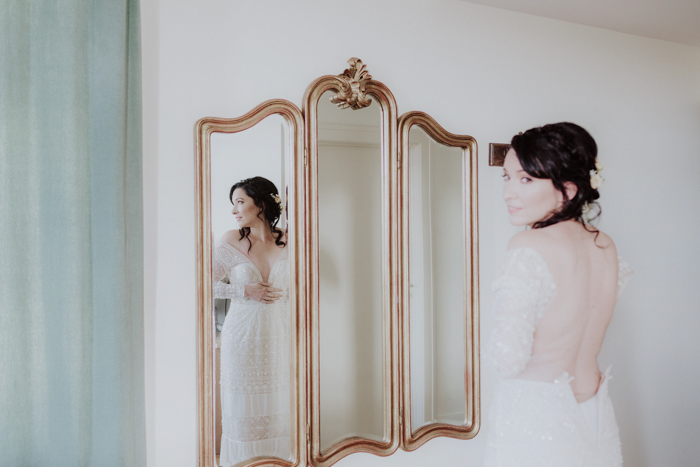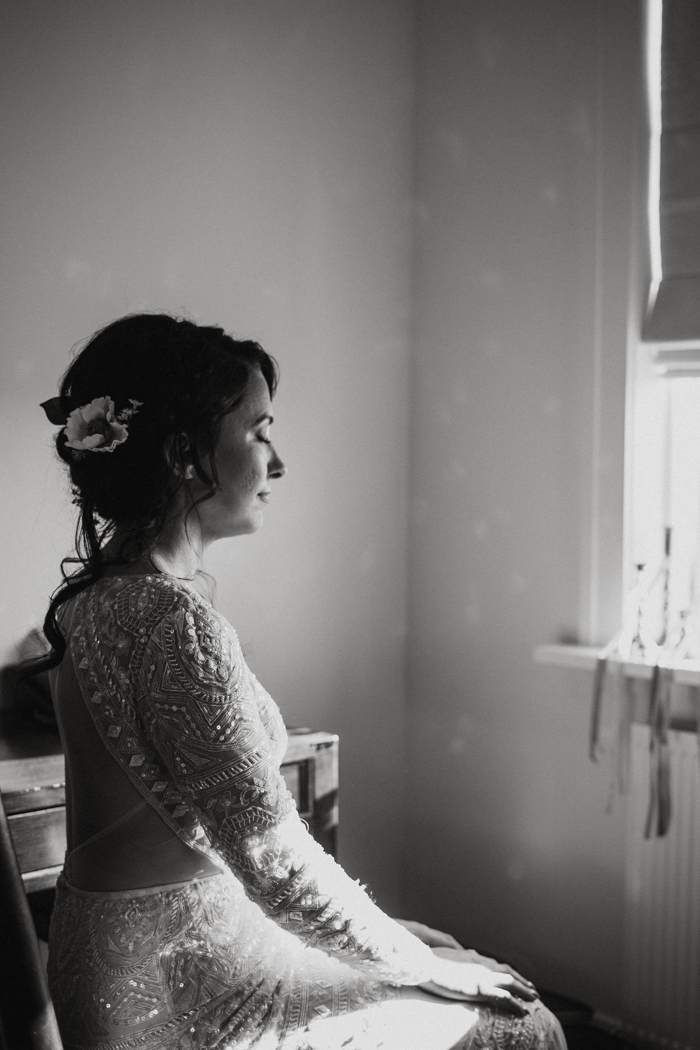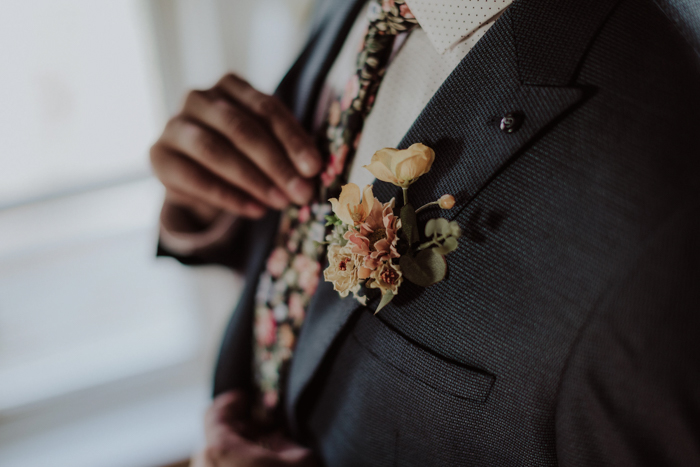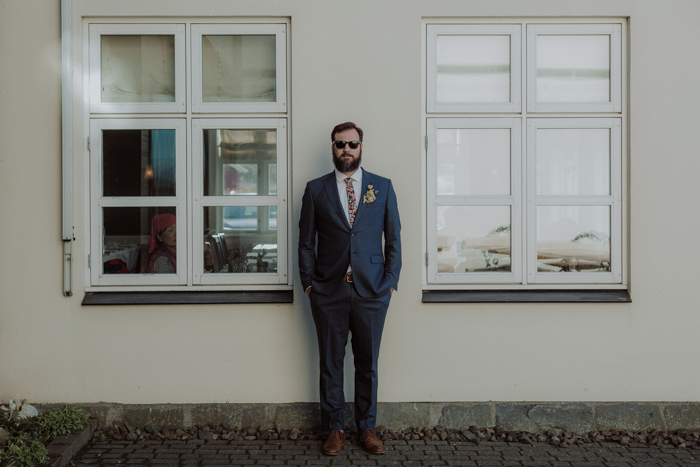 I'm obsessed with small churches. I grew up in a small town with a tiny church. I love those tiny buildings built to celebrate love and hope that are so often in the middle of nowhere. When I saw pictures of Buoakirkja Black Church, I was sold.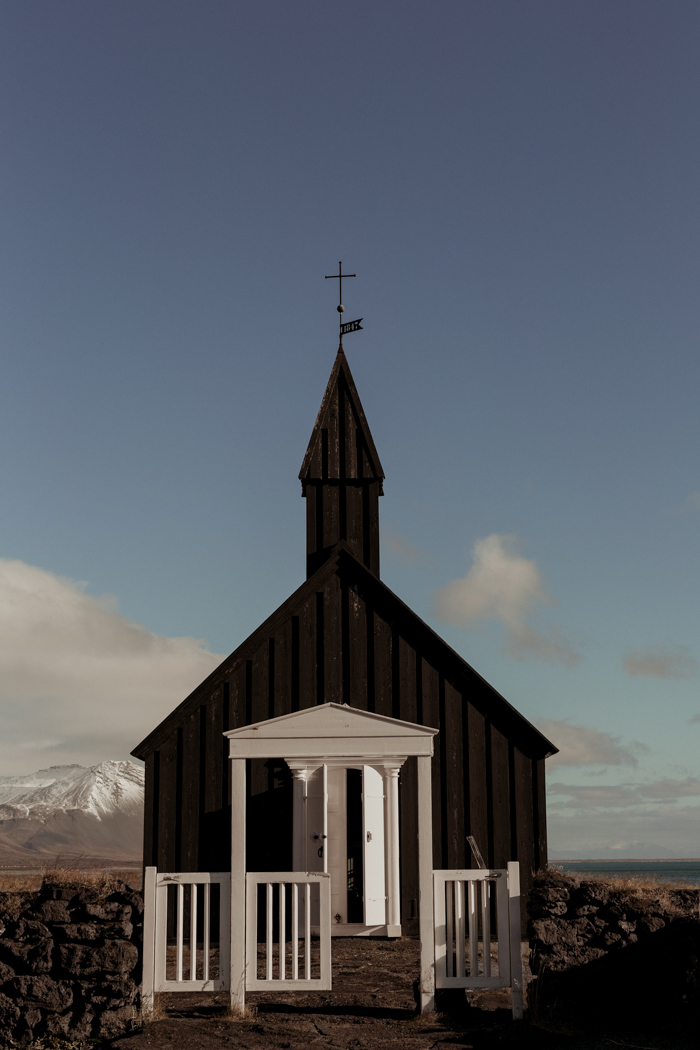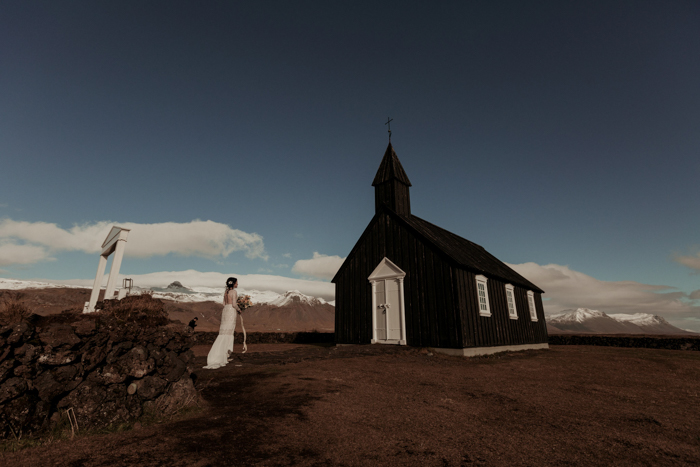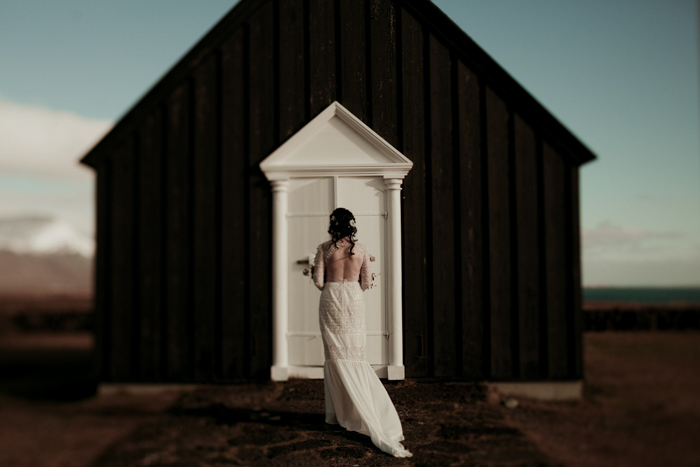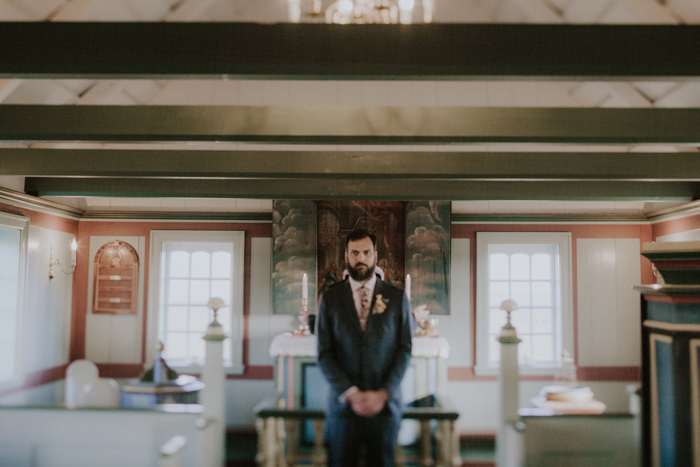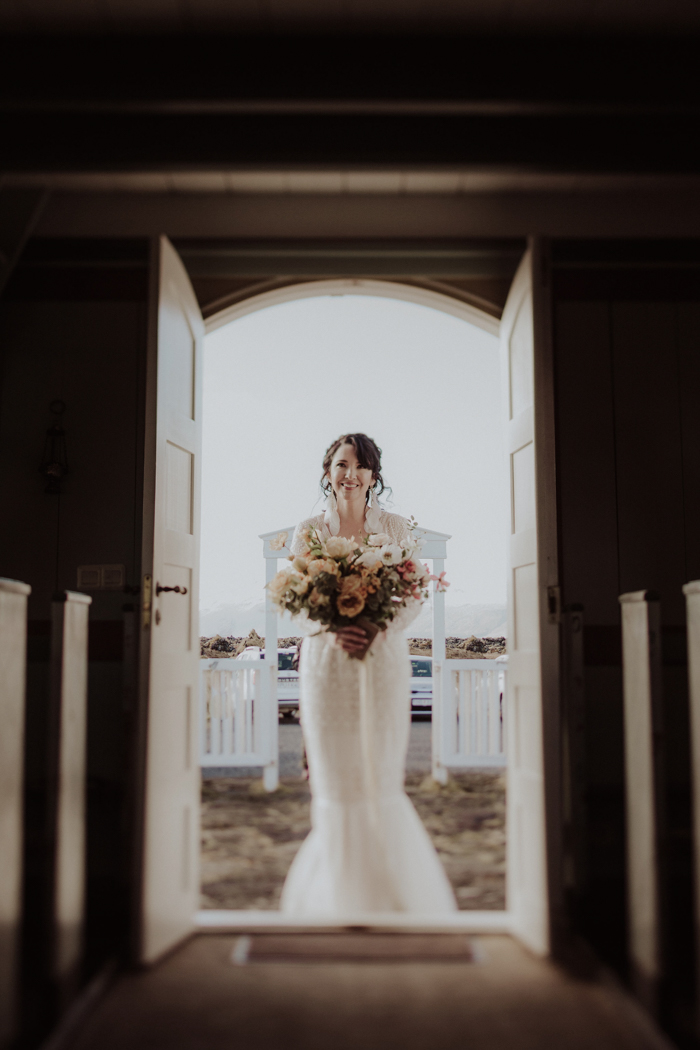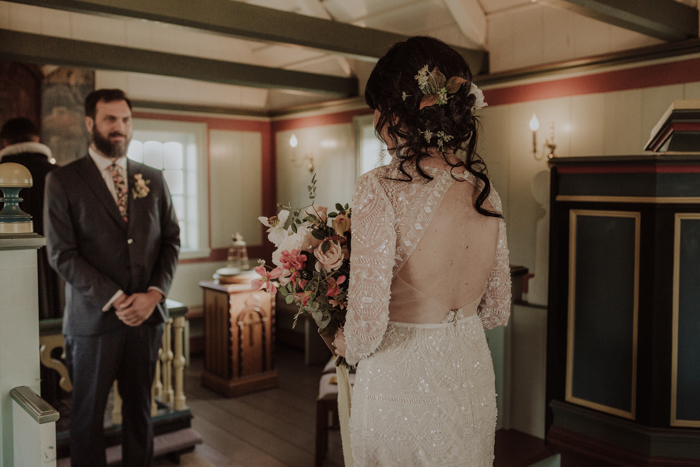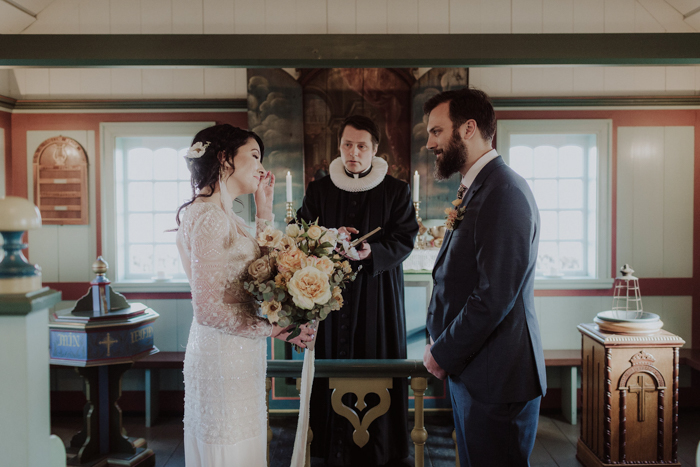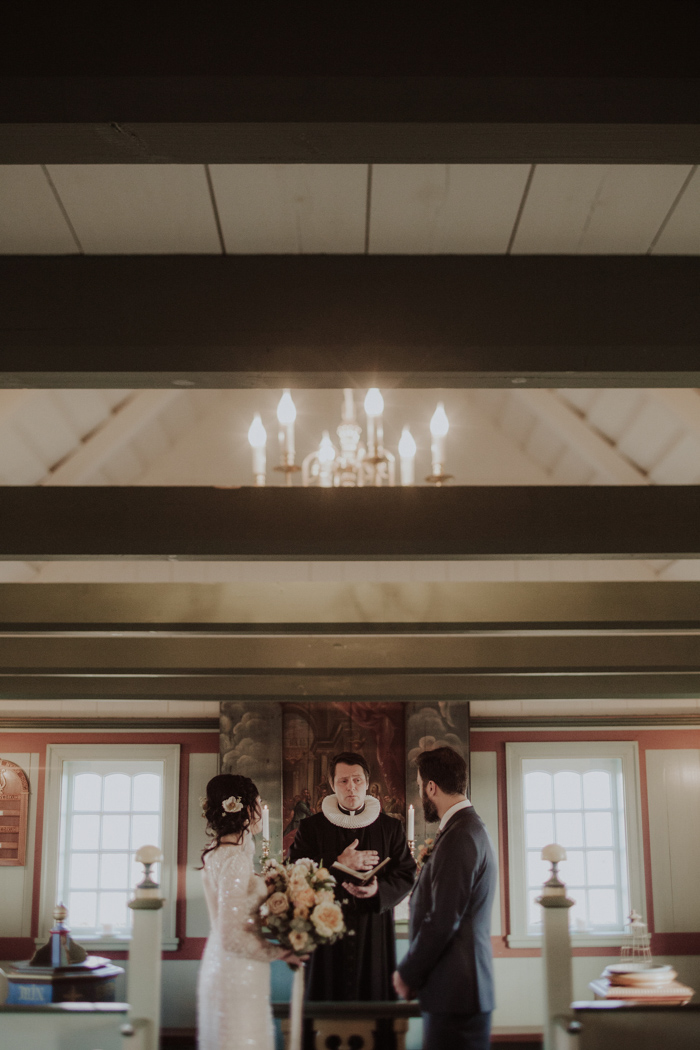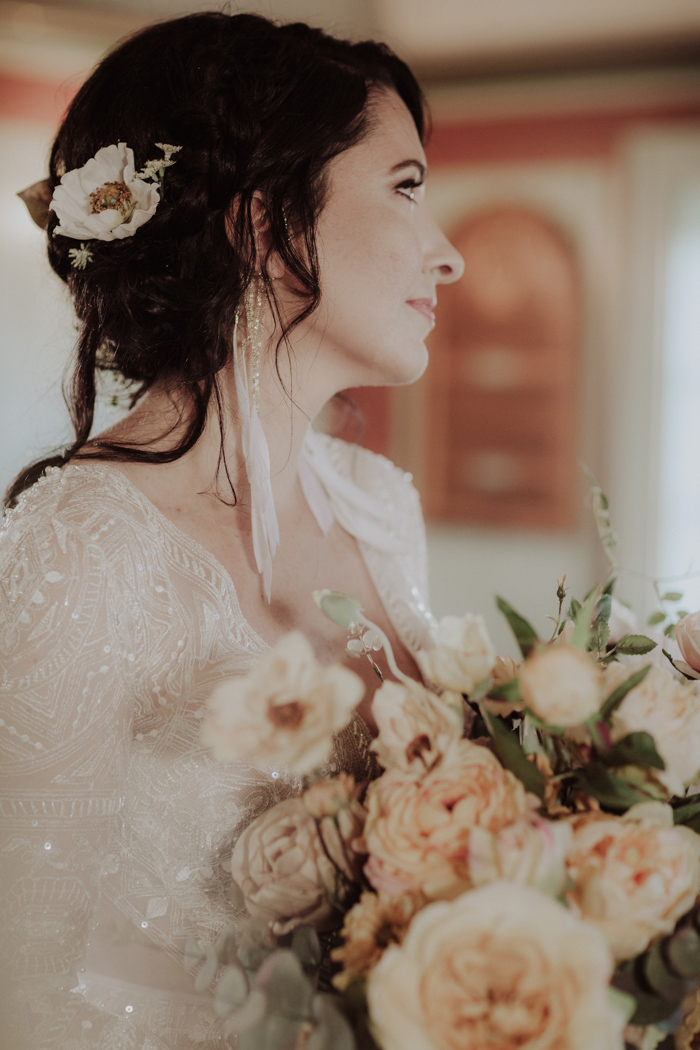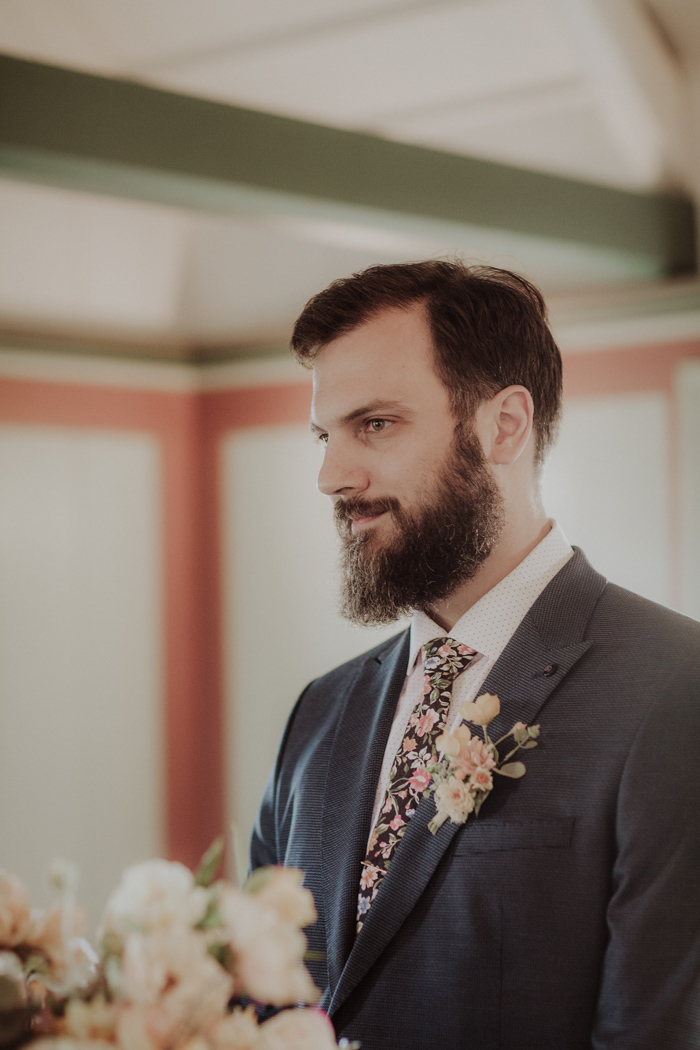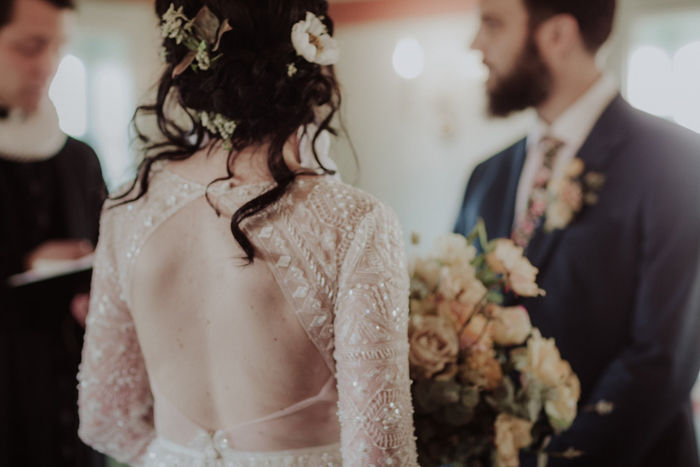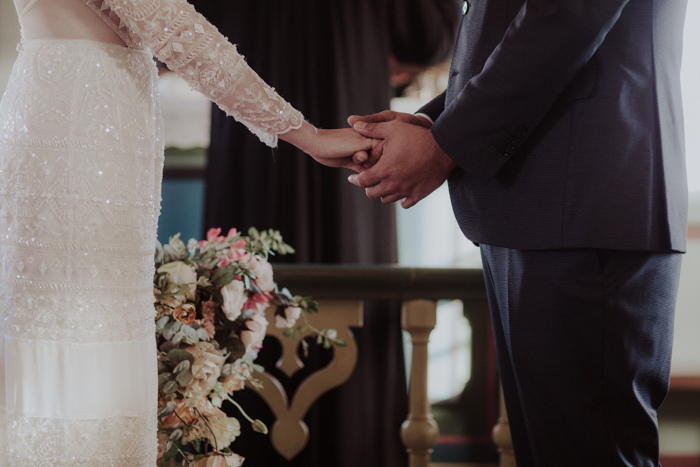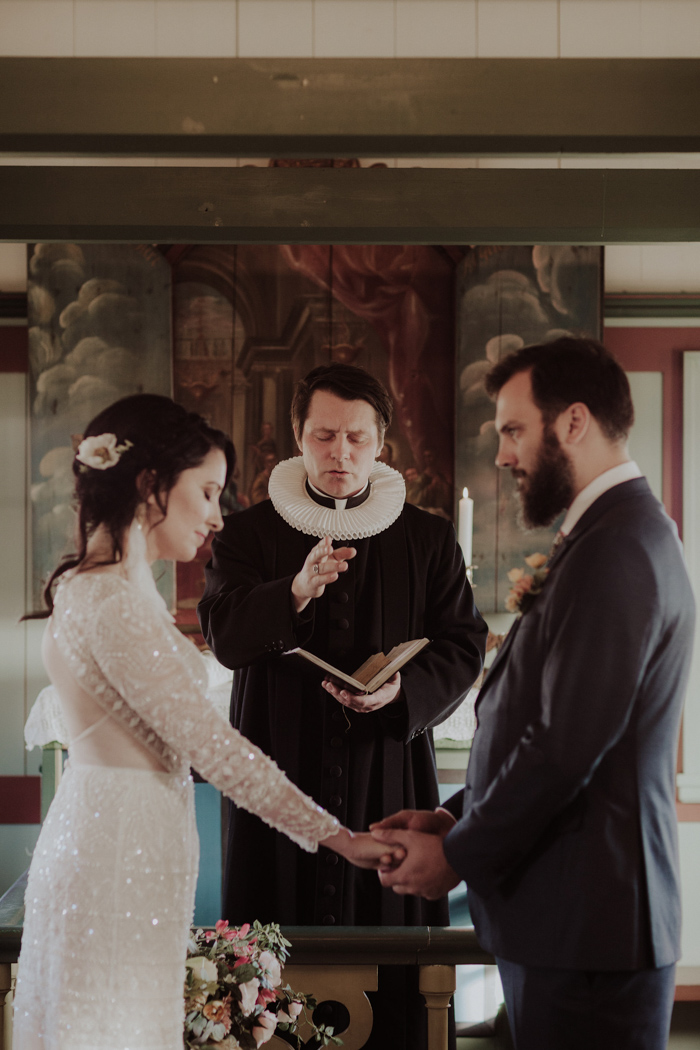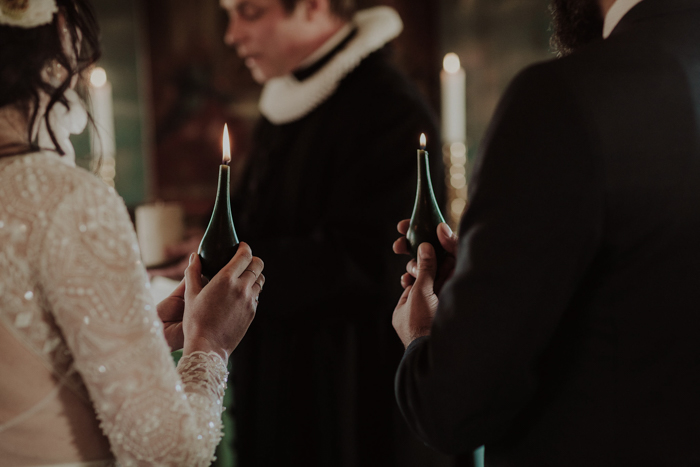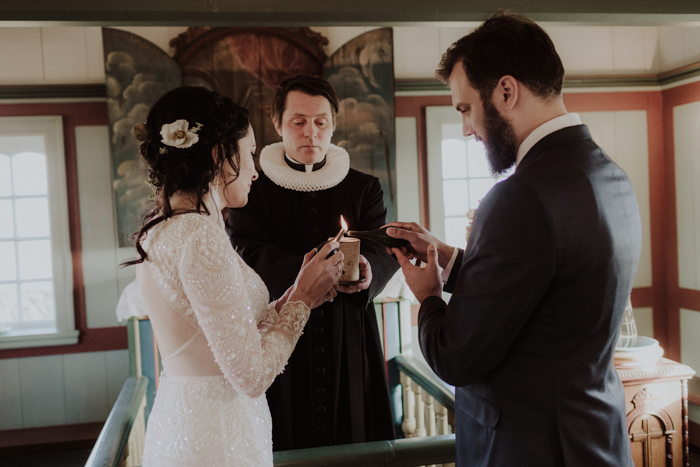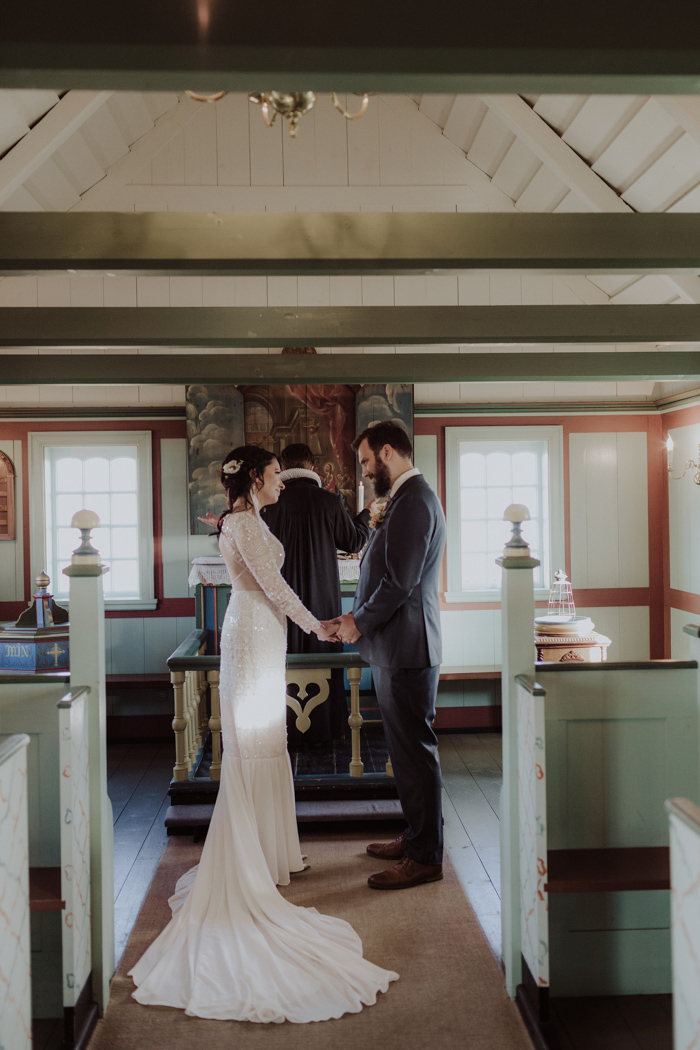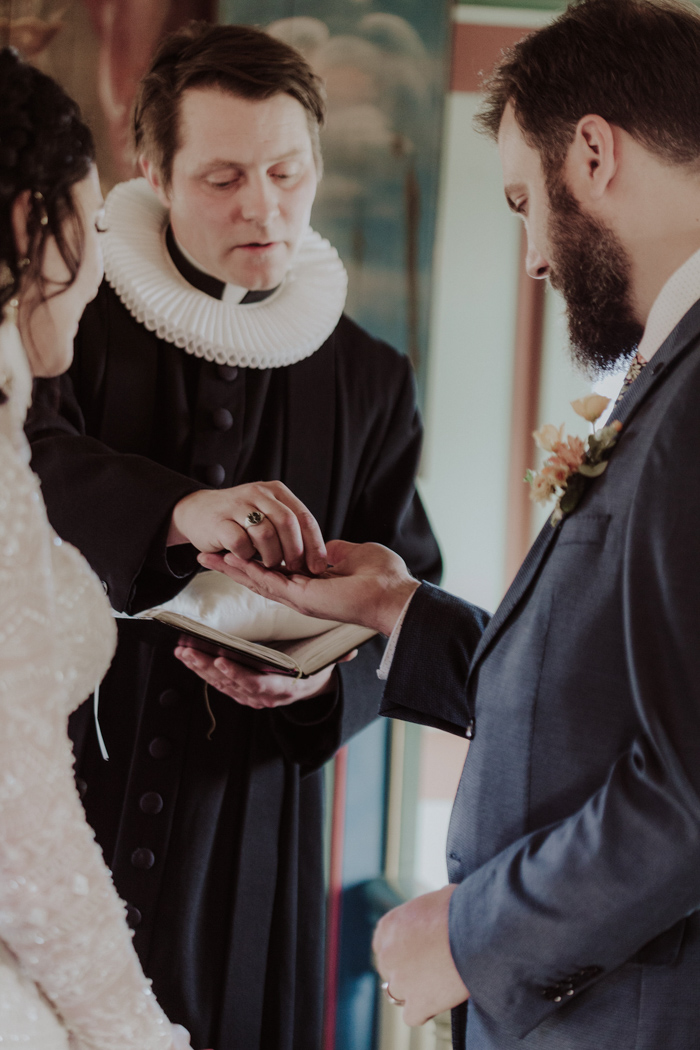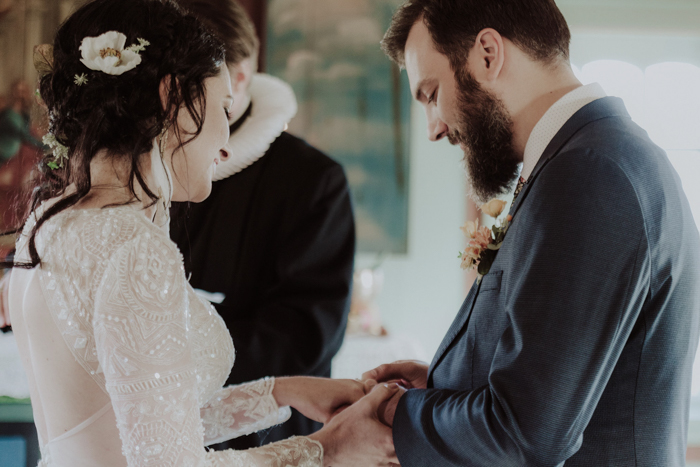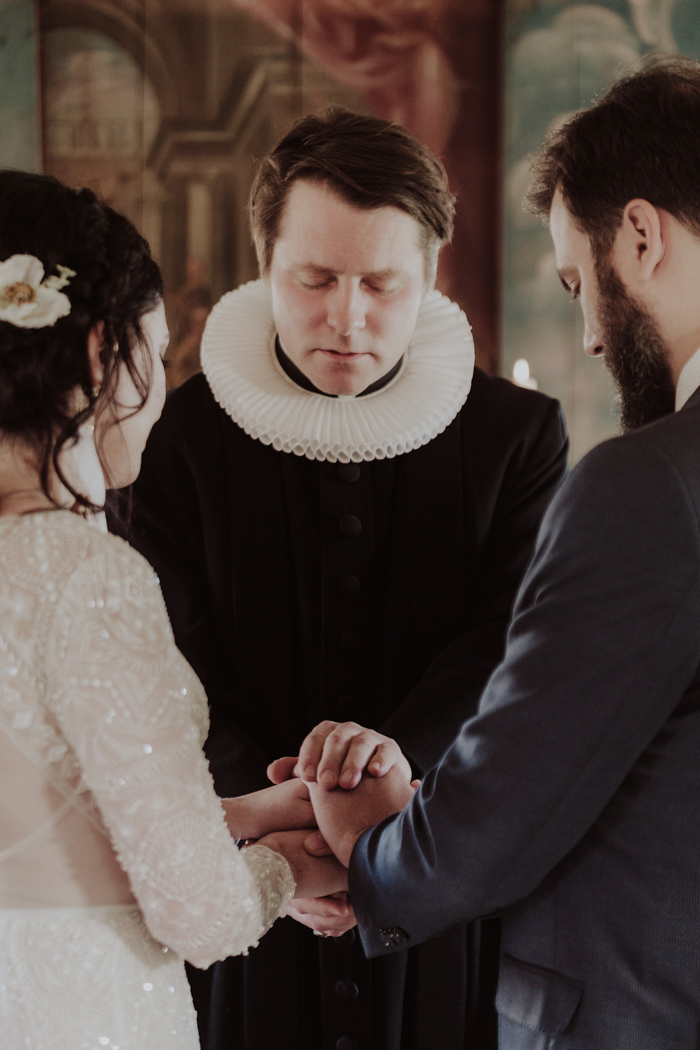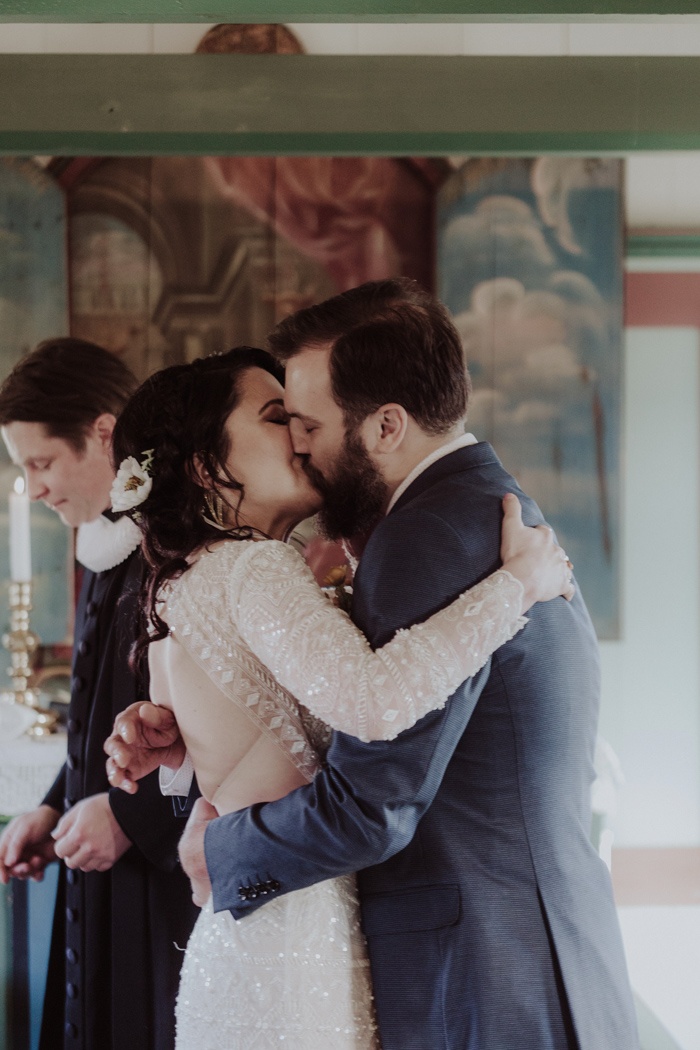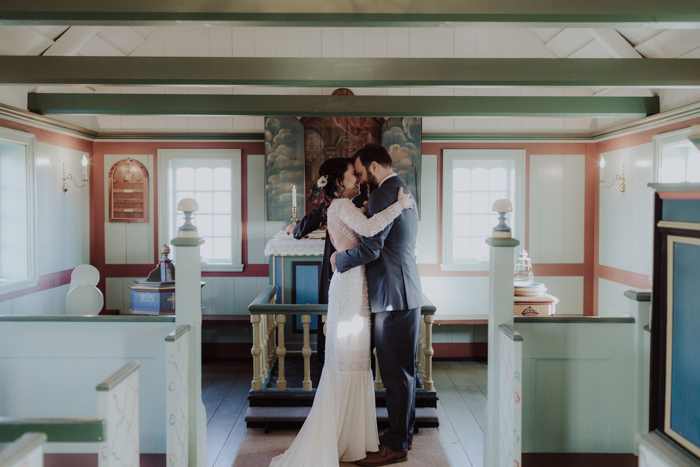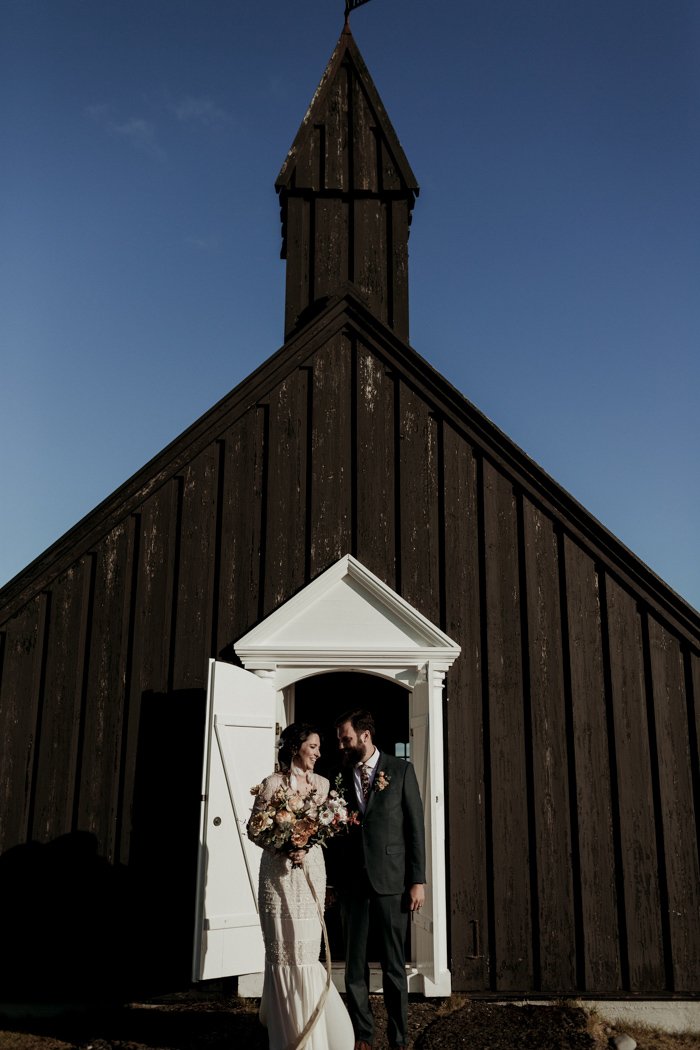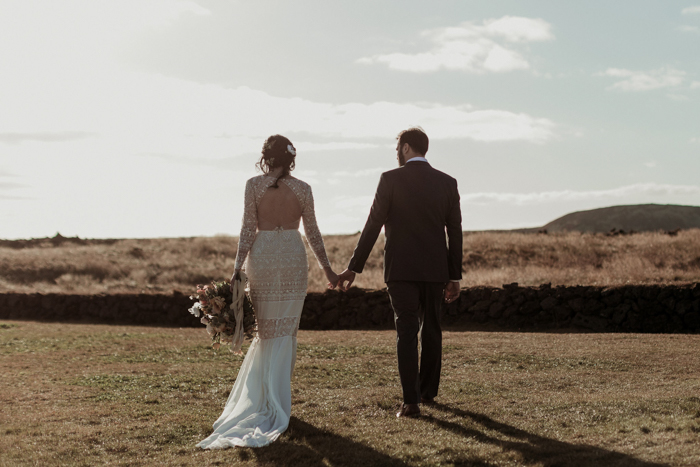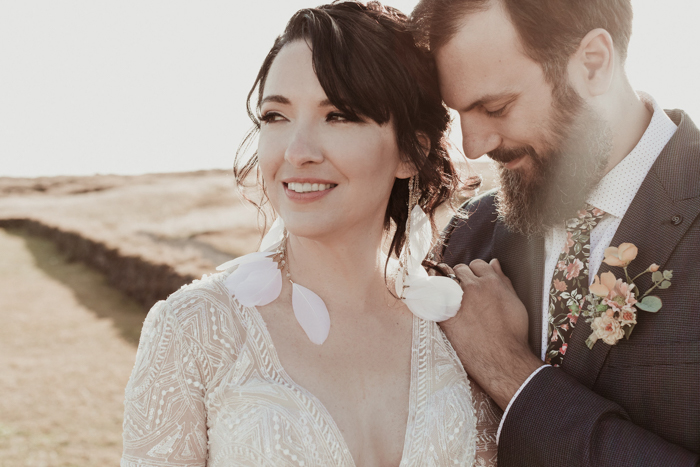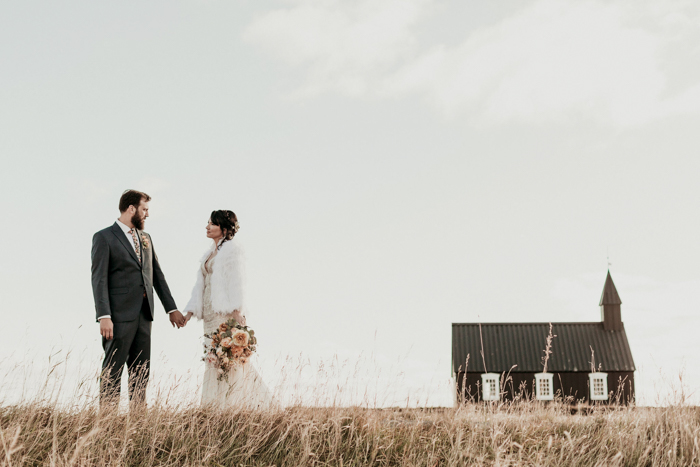 Even though we were eloping I wanted a second look – originally because we were going to do pictures over the course of a couple of days. I debated for MONTHS which one Brian would prefer to see me walk down the I aisle in… and I was worried my 2nd look might be a little too "nontraditional" for his taste. After our ceremony – Our photographer took me aside and was like why don't you change into the other look it might be warmer? And she was right that giant tulle skirt was soo cozy.. and as I came down the stairs of the hotel for our 2nd first look – Brian says "That was your 2nd choice??" I almost started crying all over again.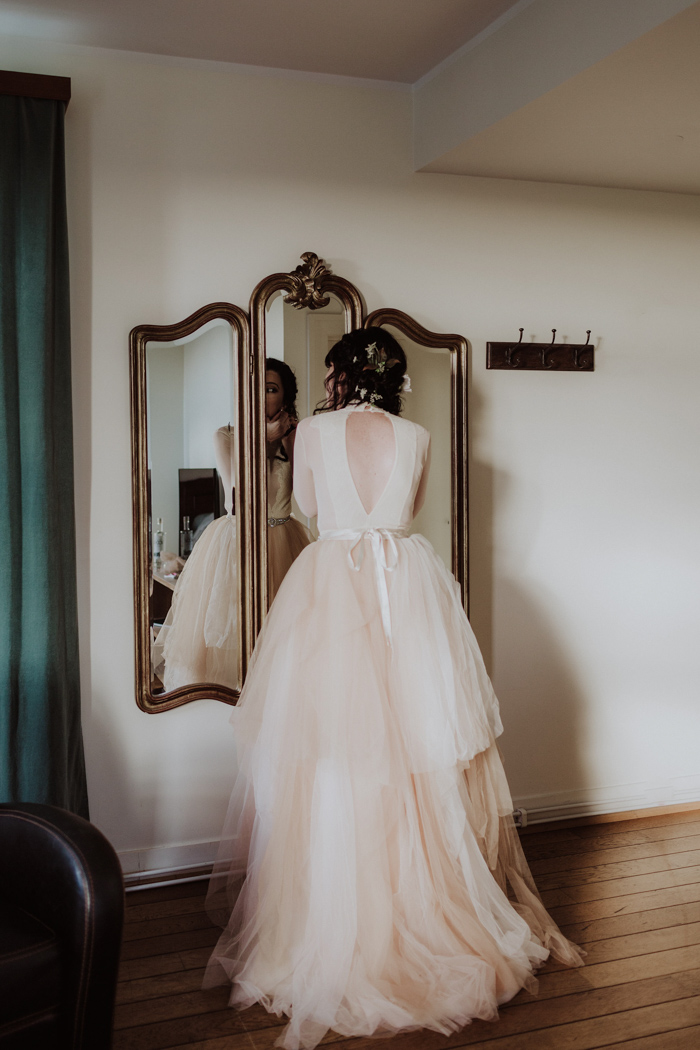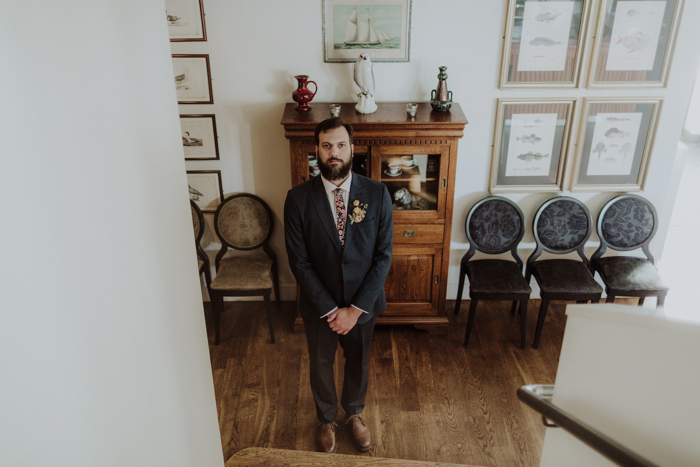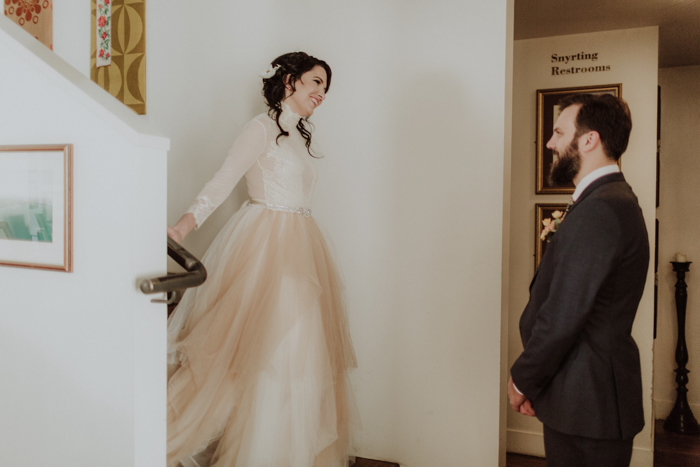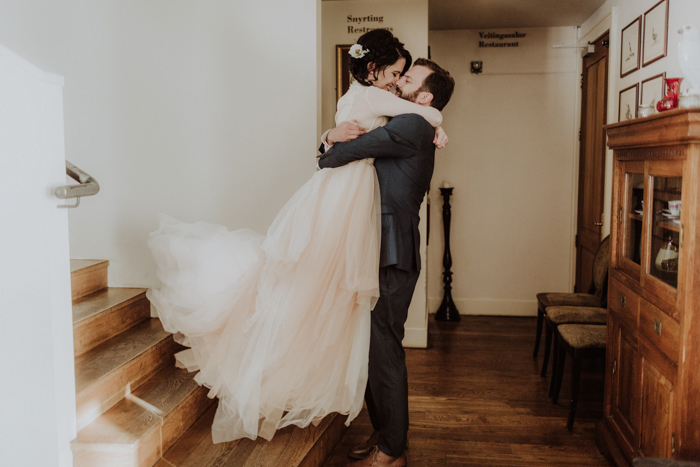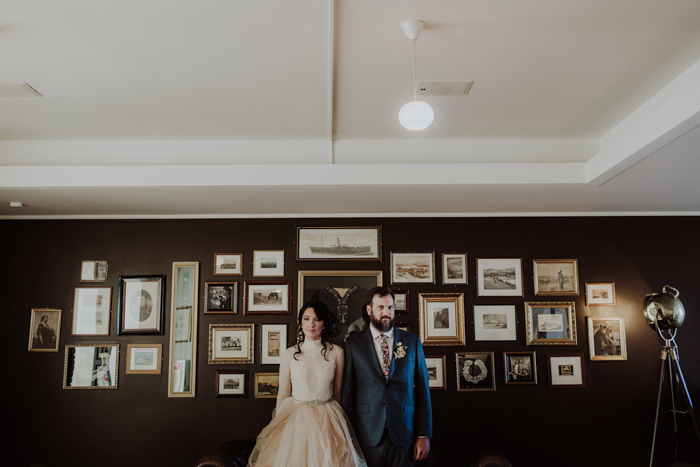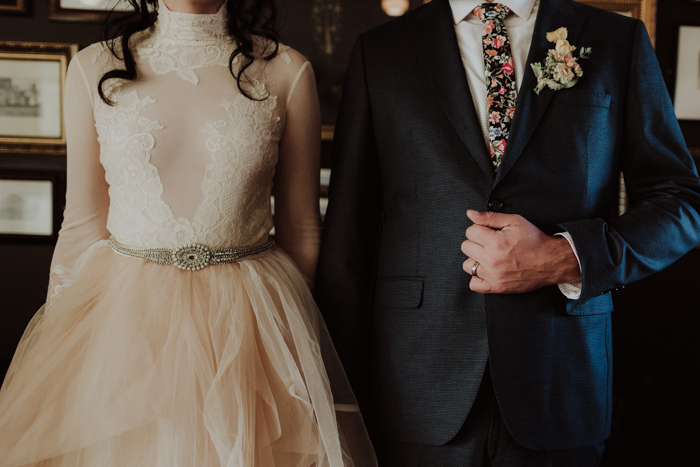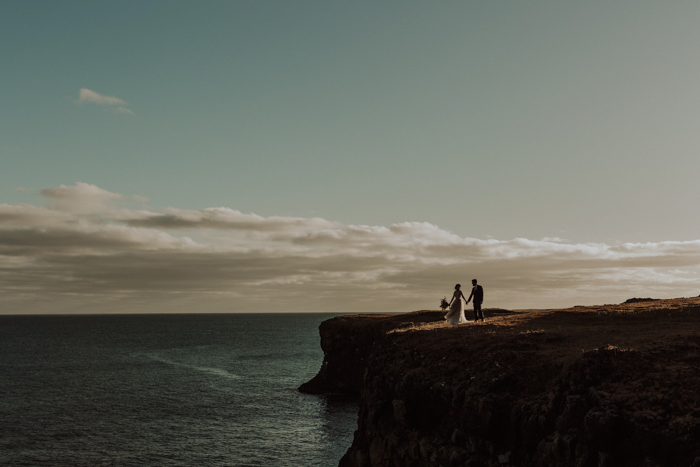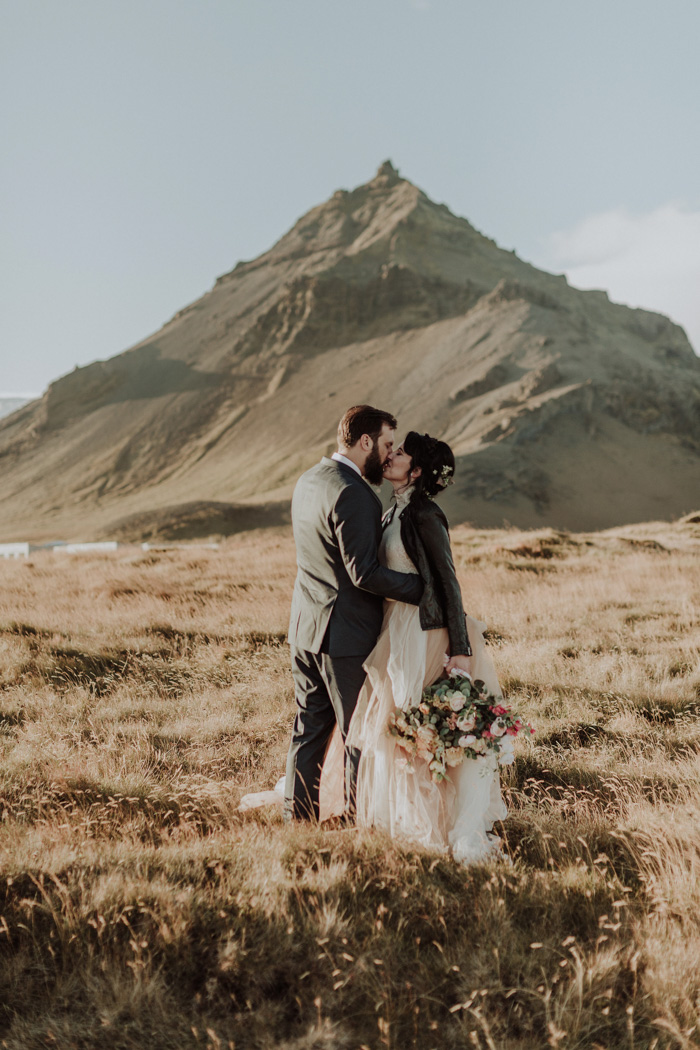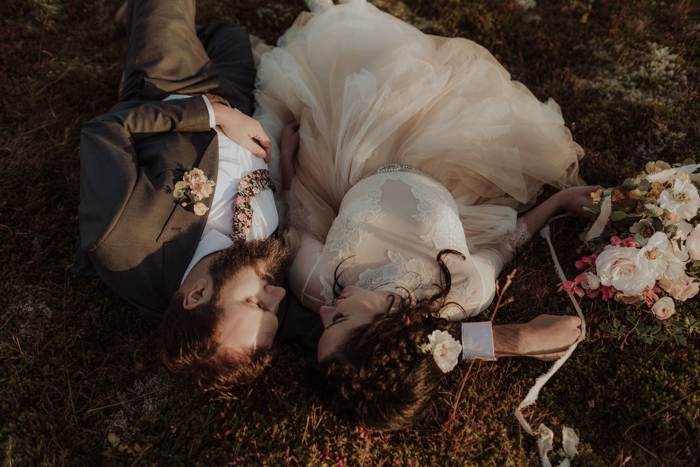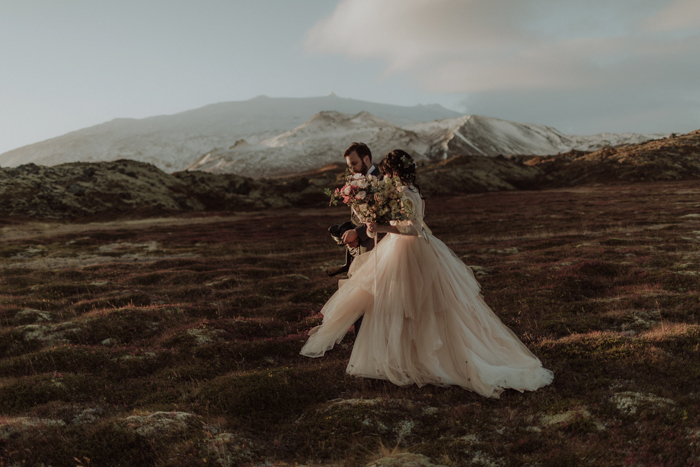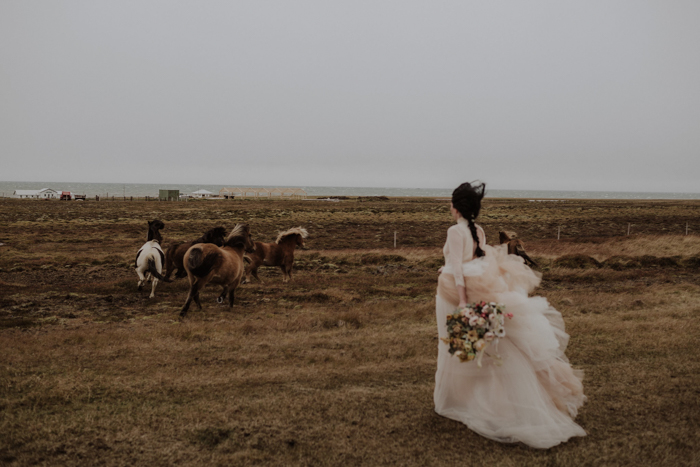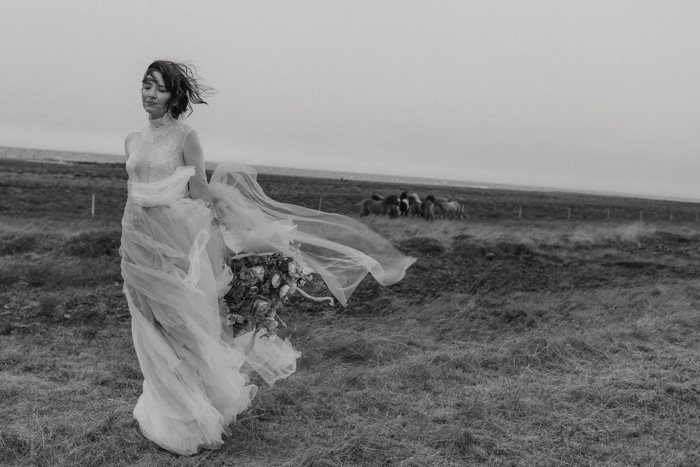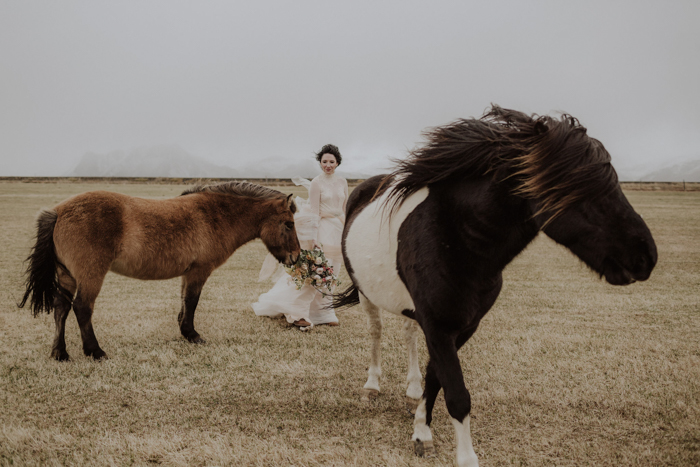 Working with Paco and Betty was like having our best friends there. I didn't have any of the locations pre-scouted out — I just had blogs of pretty points, some of which we missed because we couldn't find them. But Whitney and Marcellos were so game to just road trip around with us, stop wherever we saw something cool, and go get lunch when we were hungry. They are truly adventure wedding photographers!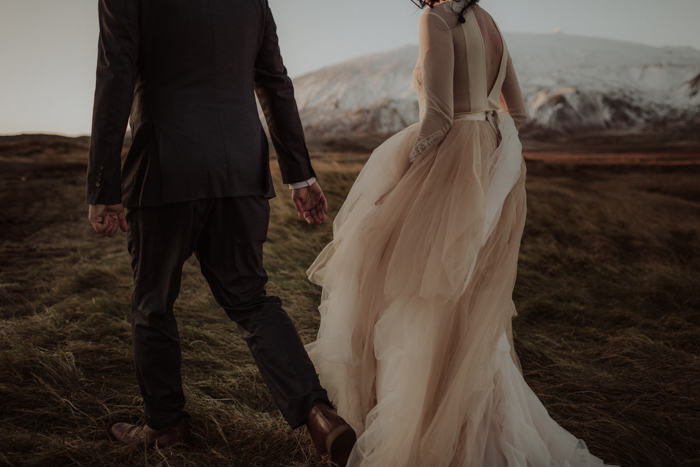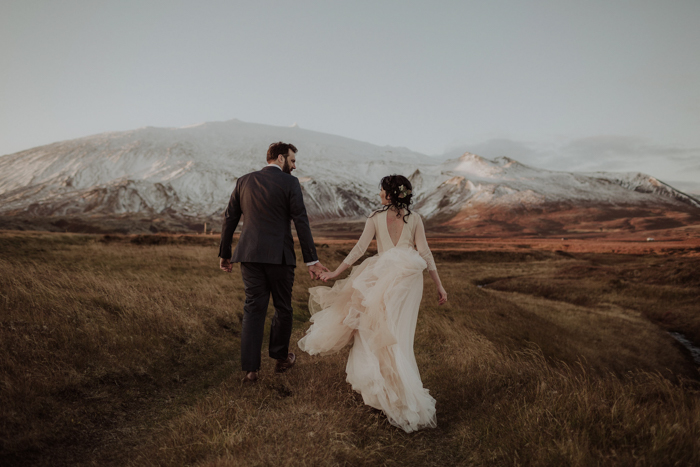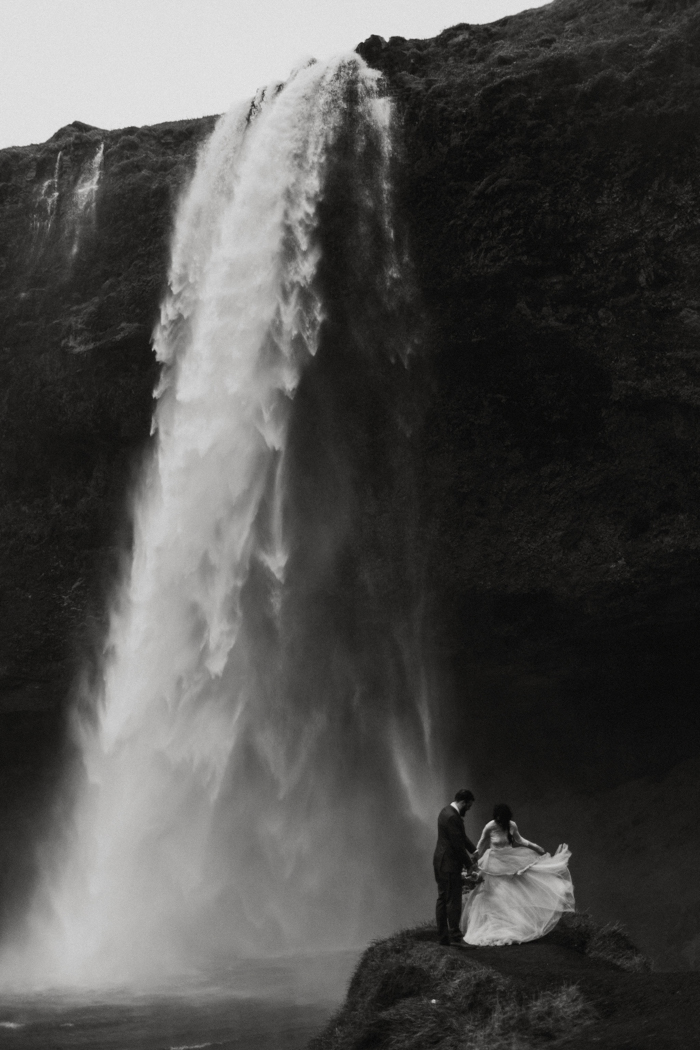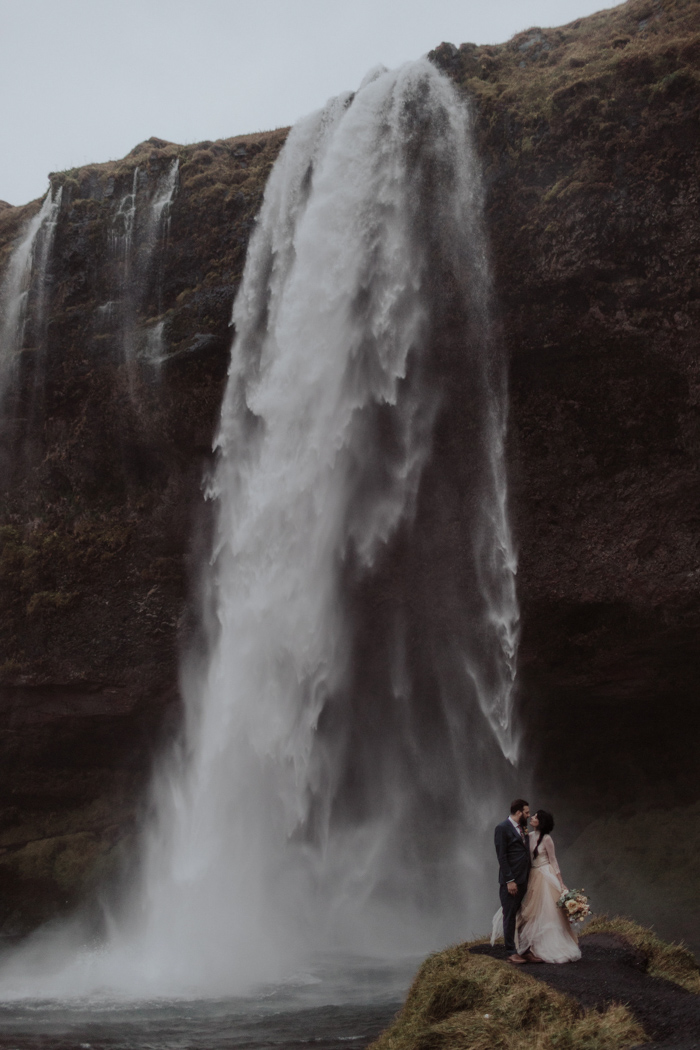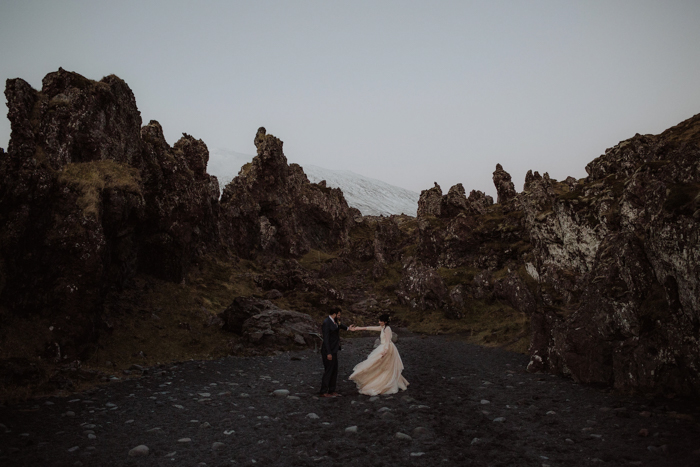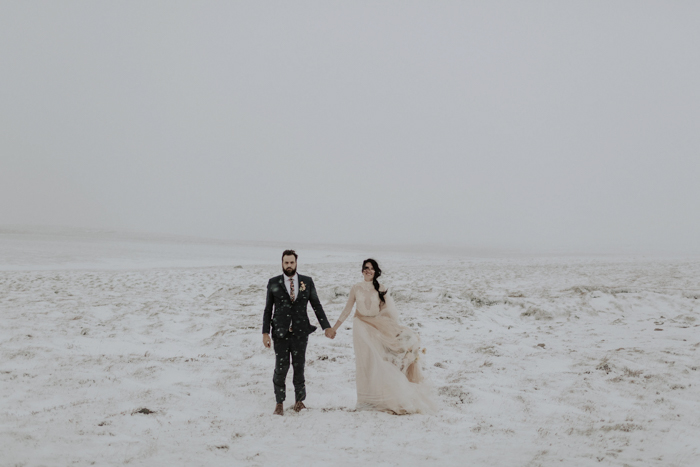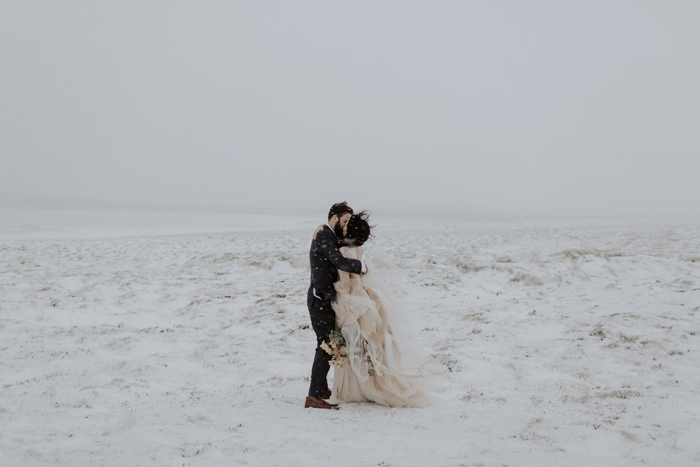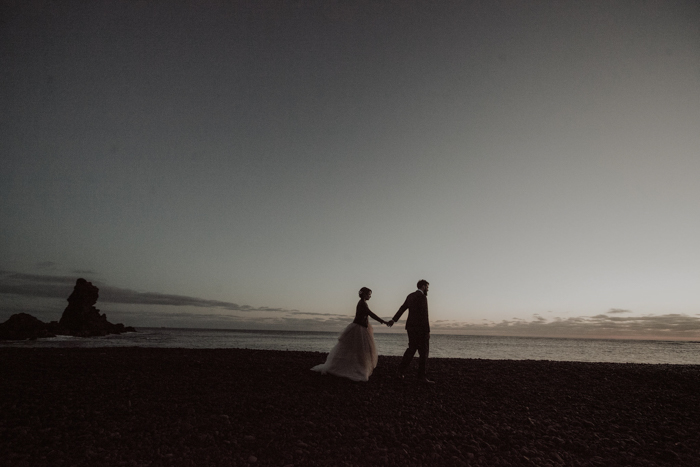 Something will go wrong. Something will get messy. Planning an elopement without a wedding planner, in a foreign country, and having never been to Iceland before – I did get a few things not perfect. Our first full day in Iceland, we were having so much fun playing tourist with our photographers, I literally forgot my wedding cake in a city two hours away. All you can do at that point is laugh about it and enjoy the moment — and always double back for cake!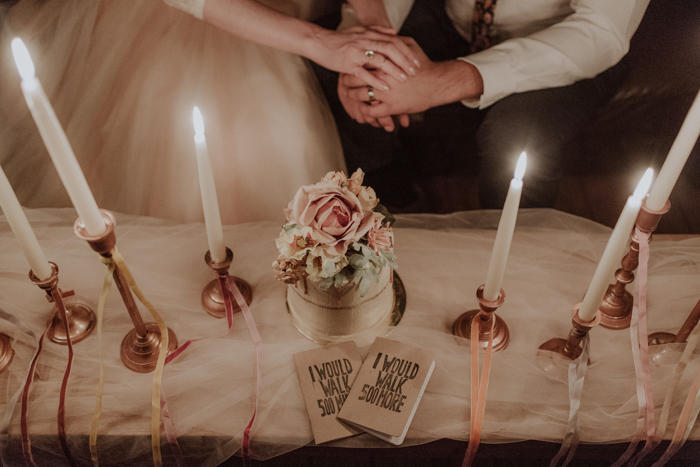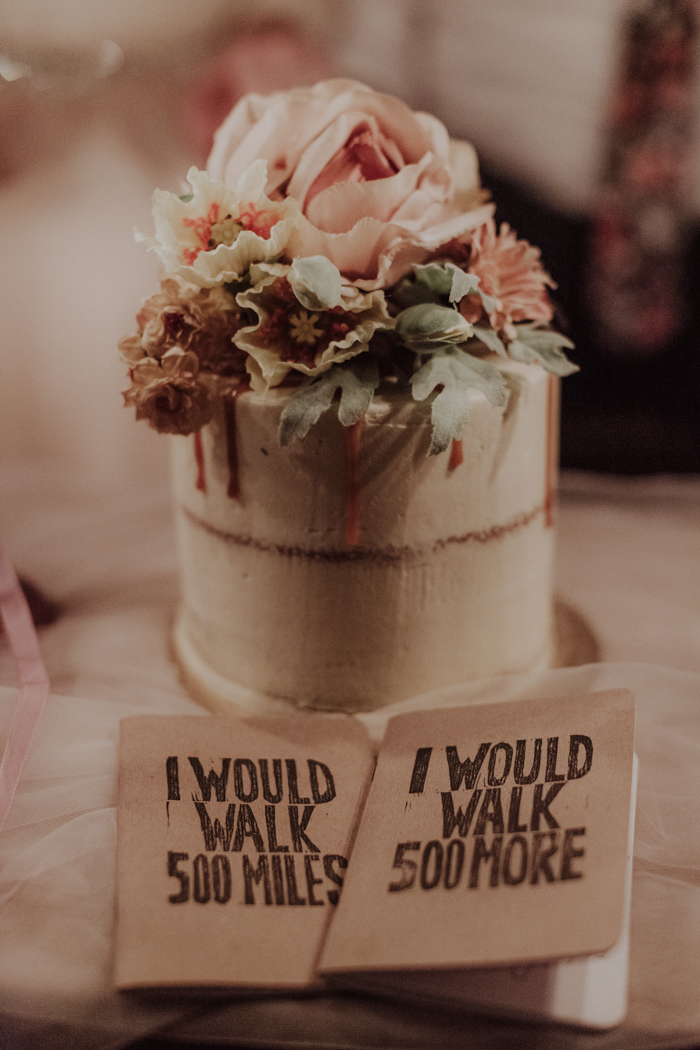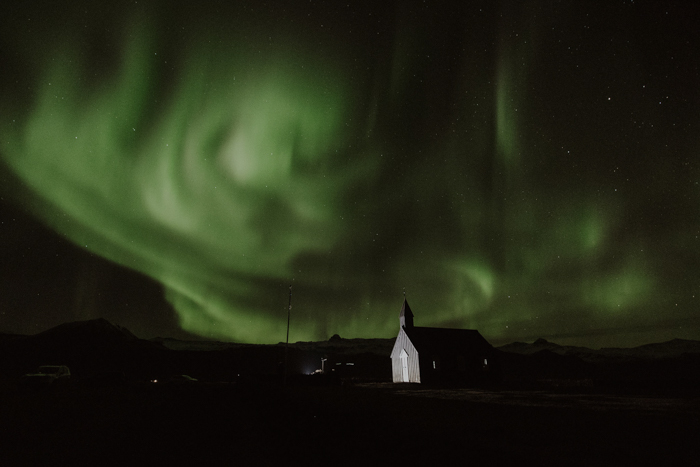 I've always wanted to see the Northern Lights but, honestly, I was mentally prepared not to. I've read so many blogs about people going to Iceland for weeks and never seeing them. But we got to see them on the wedding night! The Hotel Budir does a Northern Lights call to your room, and we had just gotten back from exploring and taking photos when we got the call. Obviously, we rushed outside immediately — it was so amazing!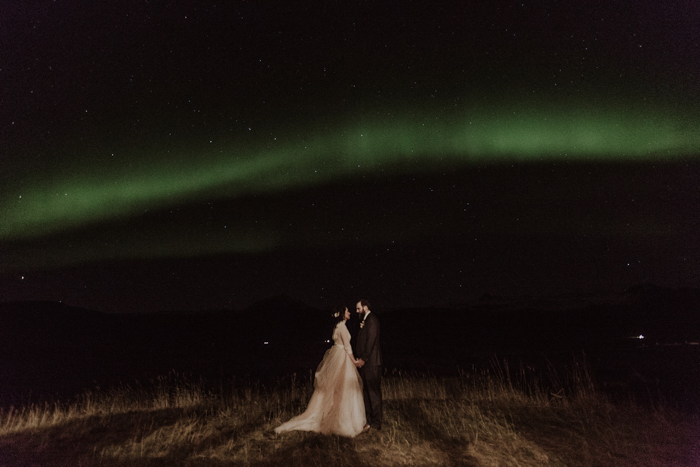 Our biggest congratulations to Karla and Brian, and a special thanks to photographers Paco and Betty for sharing this incredible Buoakirkja Black Church elopement! Need to see more elopement magic? Epic describes both the views and the romance in this New Zealand elopement at Rees Valley Farm!