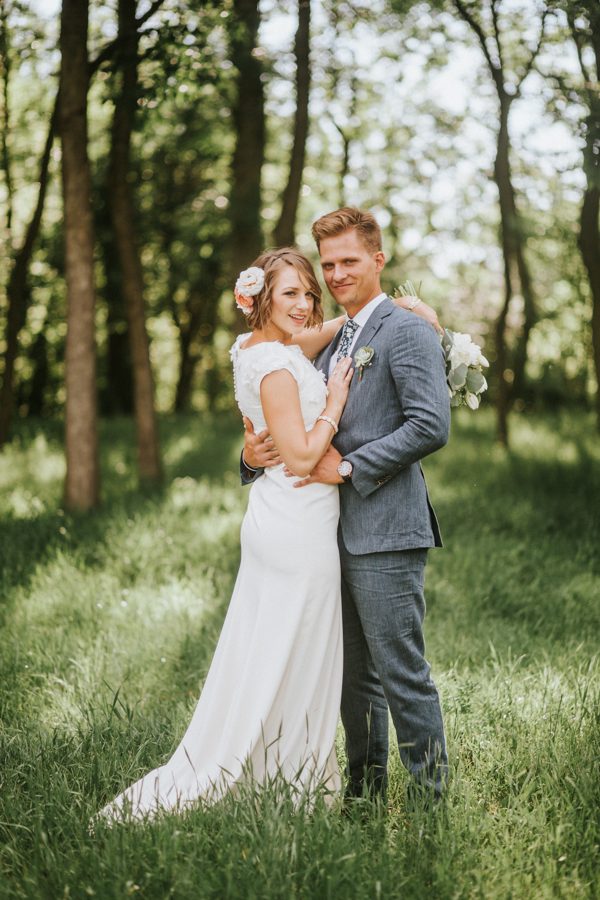 This dreamy Latter-Day Saints wedding channels woodland romance and a James Bond party all at once! Chelsea and Bryan's blush and ivory wedding achieved its incredibly classic vibes with foraged woodland DIY projects, seriously chic bridal style on a budget, and of course, tons of twinkle lights in the trees. From an epic first look with Denver's mountainous landscape as a backdrop to the sweetest sparkler grand exit, this wedding's a true charmer. We love how during Chelsea and Bryan's private LDS wedding ceremony, photographer Brittany of Alchemy Creative printed photos from Chelsea and Bryan's first look so they could be framed and on display at the reception!
The Couple:
Chelsea and Bryan
The Wedding:
Temple of The Church of Jesus Christ of Latter-Day Saints, Denver, Colorado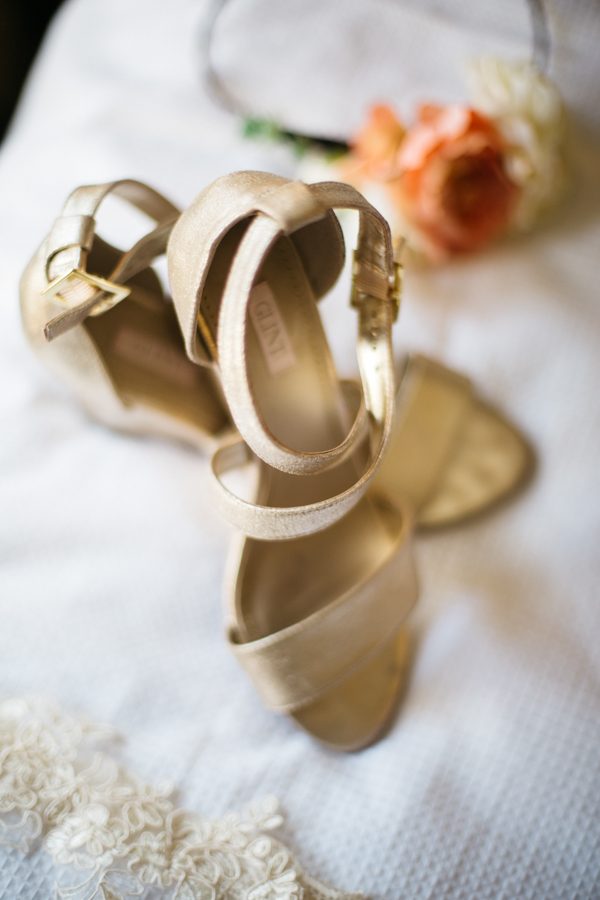 While planning the wedding, everything seemed like it was the most important thing. Bryan was living in Utah going to school and I would call him about wedding details every night stressed, just wanting things to work out. But talking to him, I just realized that the most important thing to us was that we wanted to be happy on our wedding day.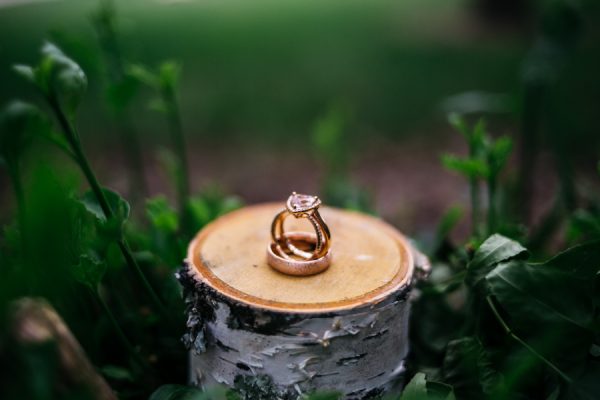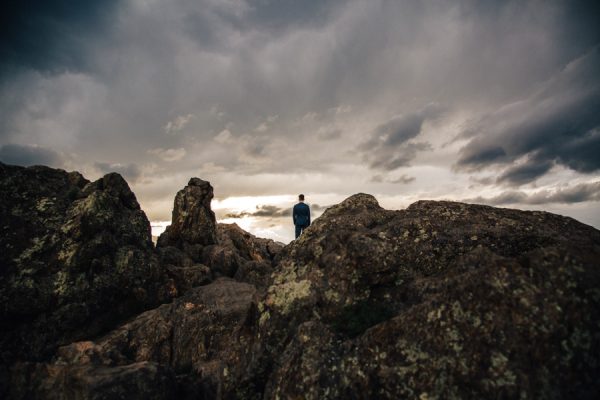 We didn't want to be stressed the day of. We wanted the memories to be purely positive and fantastic. And we wanted to be able to enjoy being with friends and family on such a special occasion. We wanted to focus on the happiness that we found in each other and ensure that those around us could feel it too.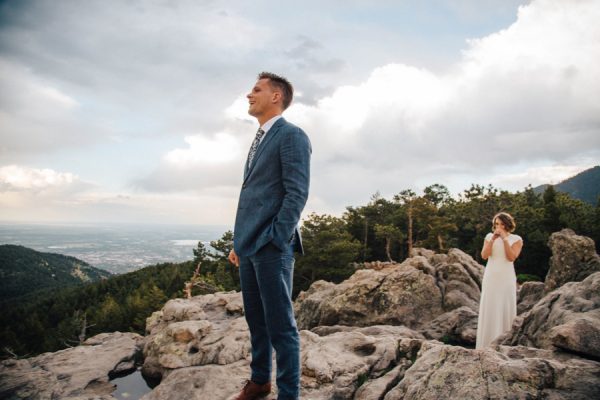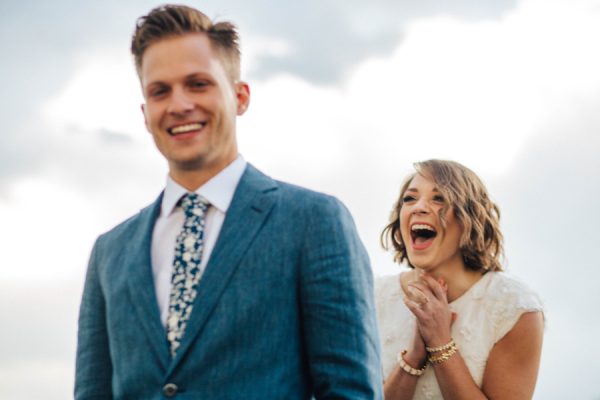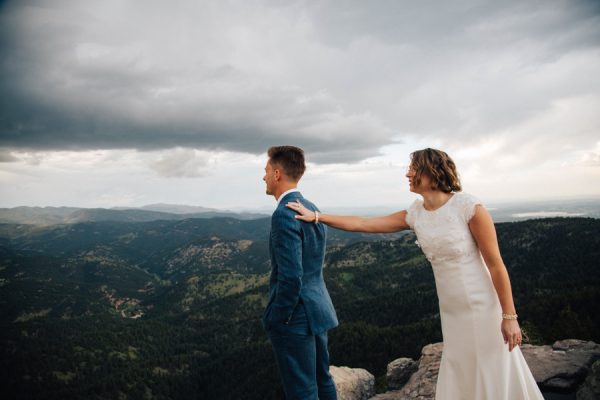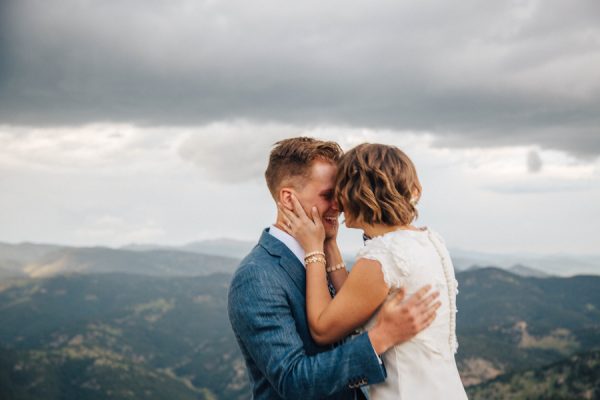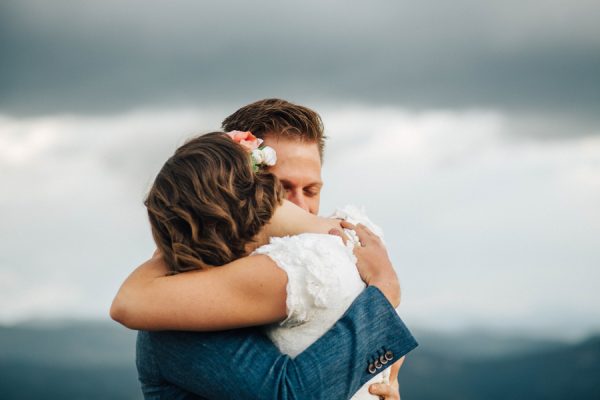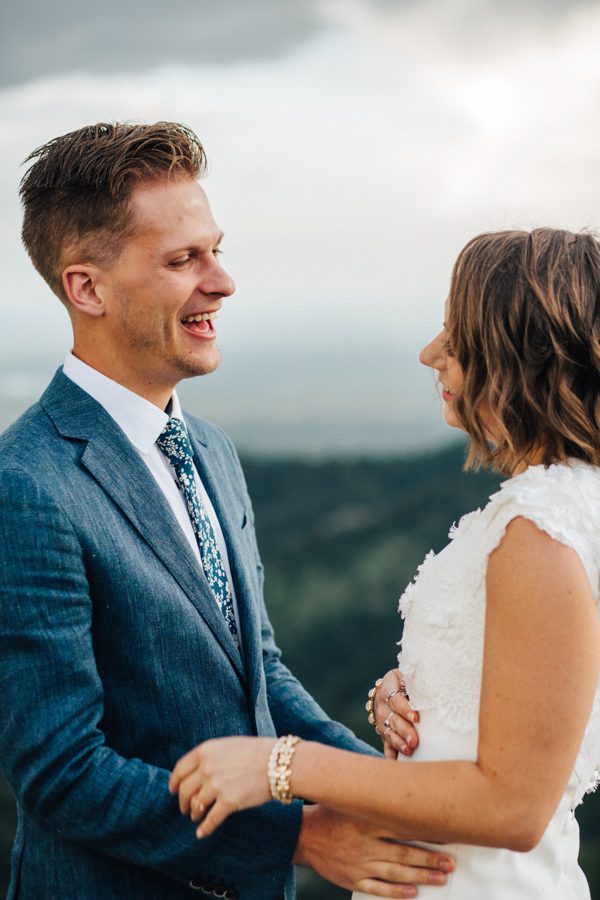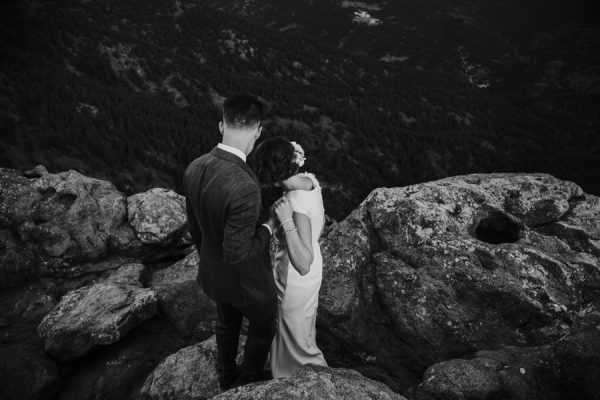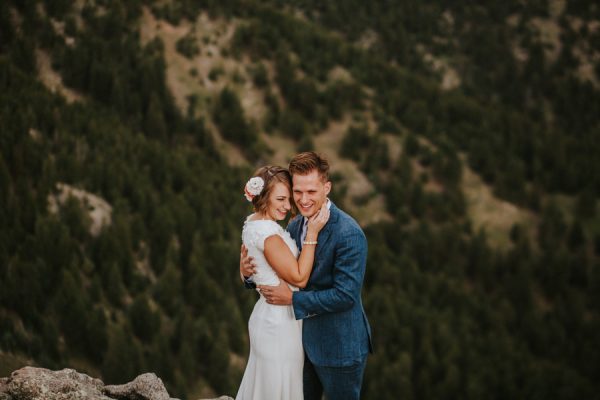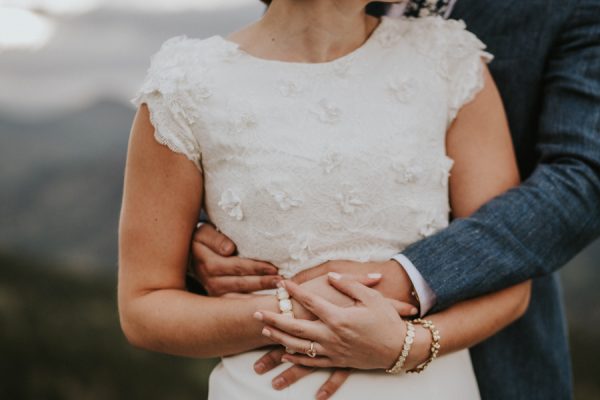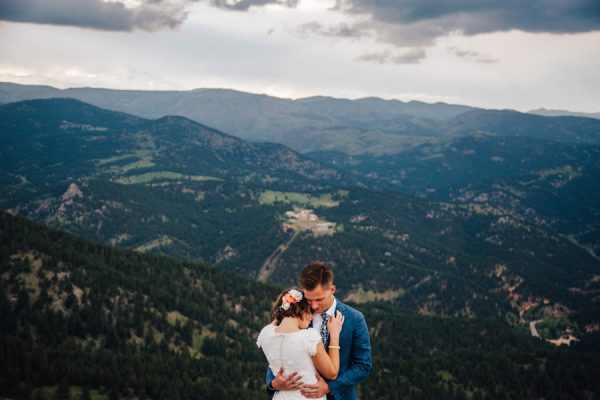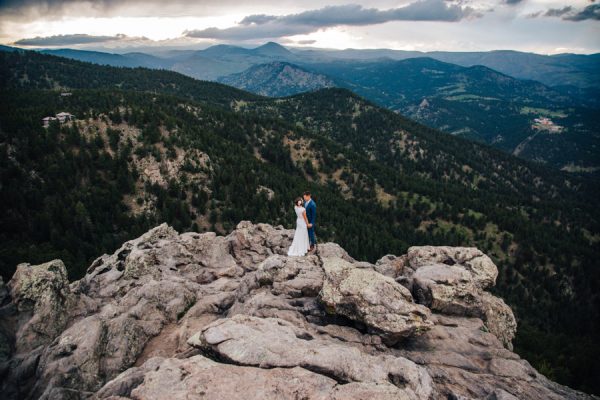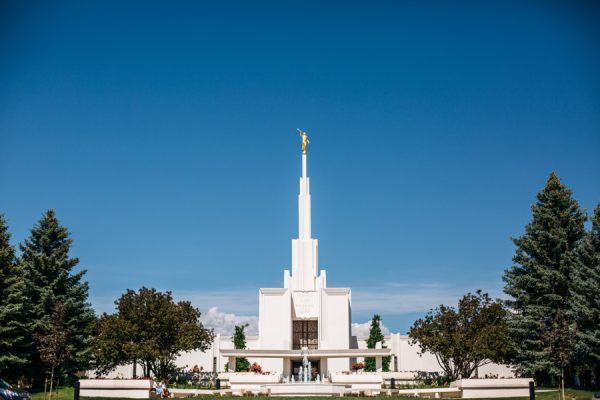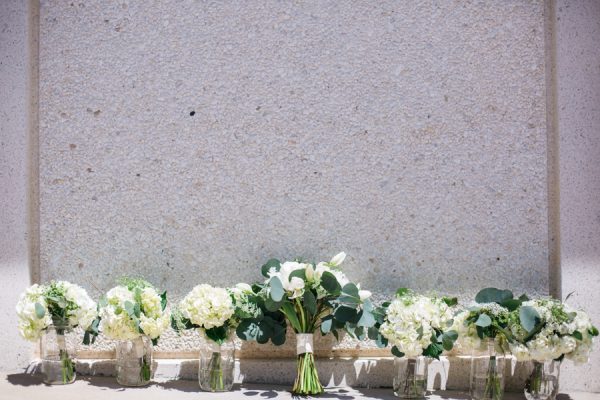 Looking back on it now, little details from waking up and getting breakfast with my best friend, Kelsey, to noticing how dirty the hem of my dress was flashed through my memory. I don't want to forget a single thing about that day. Even the annoying little glitches. But my fondest memory of that day was Bryan. He has this way of staring at me.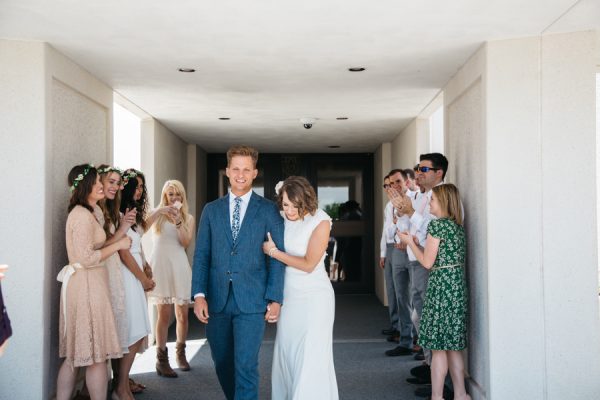 During our ceremony, we knelt across an altar, holding each others hand, and he wouldn't let go of my eyes for even a second. He was staring at me with all the love in the world and nothing could pull his gaze. It was only for a few minutes out of the entire day, but I'll never forget that loving stare.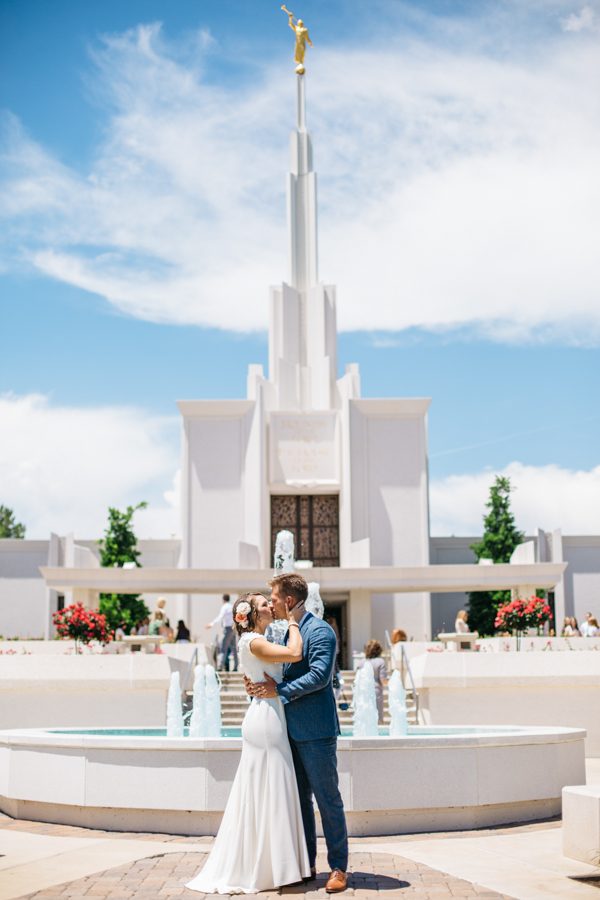 Since this was an LDS wedding in a temple, it's not something to personalize. It's a sacred ceremony where Bryan and I made promises and were sealed together in the eyes of God for time and all eternity.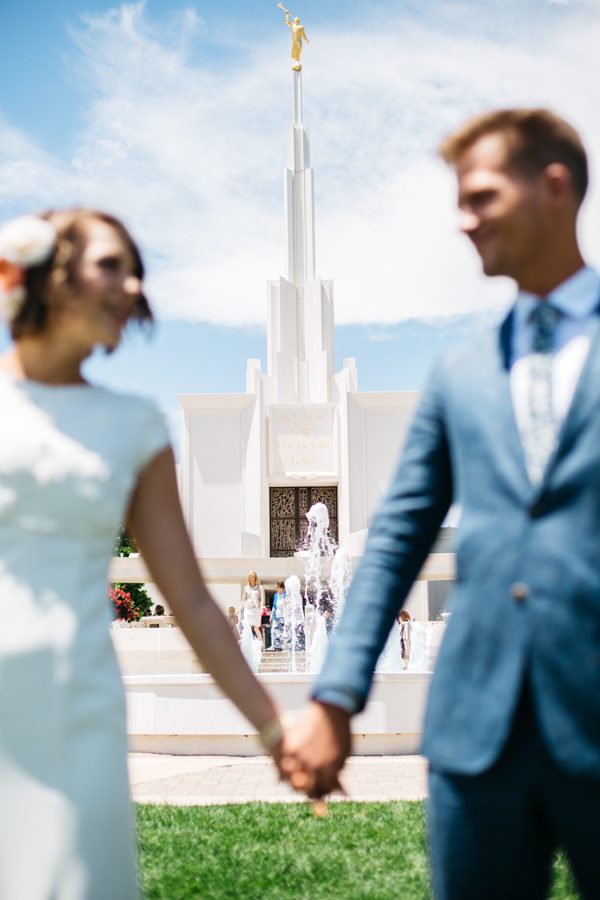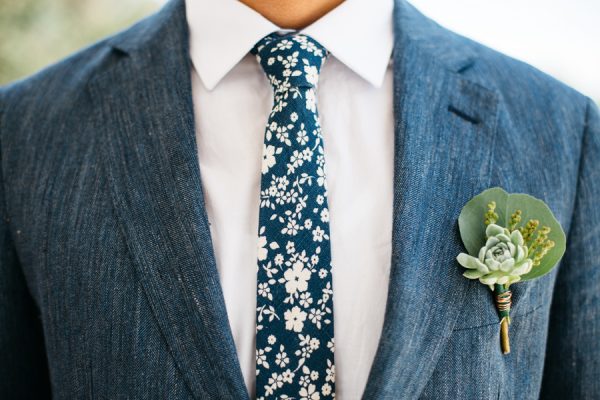 My advice would be to ignore most advice. Everyone is going to have their opinions on how they want to do things, but it's your wedding day. Focus on why you are getting married and what you want that day to feel like. Put effort into the things that are important for you and your fiancé to have there. He's been thinking about this day too, even if he tries to claim he hasn't.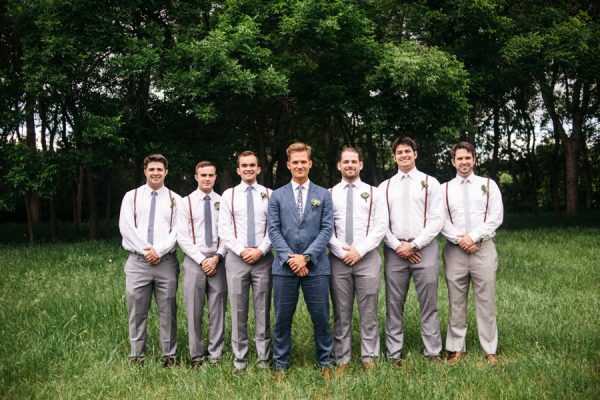 I picked whites and creams as our wedding colors. I didn't want any bright colors. I did add a very subtle blush color as an accent but I only had that in a couple of places. I had all my girls find their own dresses in white or cream. Bryan found a blue suit so from there we got a mix of blue patterned ties for the boys.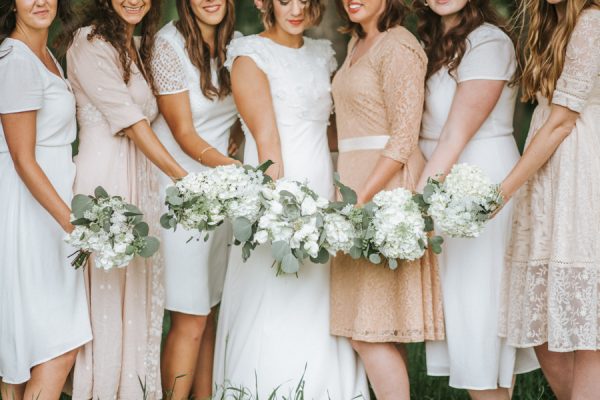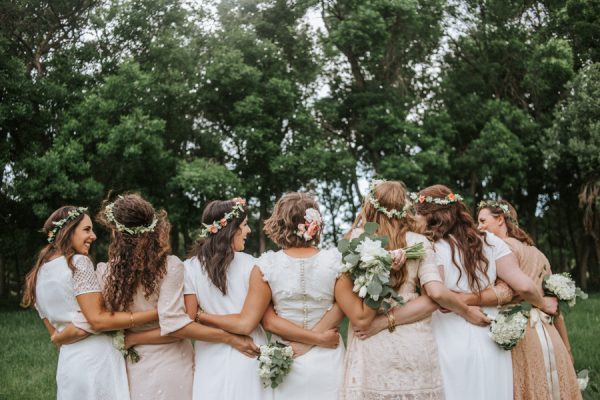 The task for me was finding a wedding dress with a sleeve. I didn't have a huge budget either. finding a dress with a sleeve already seemed impossible. I was thinking the only way I would be able to find that would be to go to Utah. I was talked into trying on a couple of dresses here in Denver with my sister-in-law just to see so I tried to find a place that might have something in my price range. She had a dress in the window that I didn't like because of the neck line, but she convinced me to put it on because of the skirt. The manager dried my tears of frustration that I was never going to find what I wanted in my price range and brought a bolero for me to try with the dress. It was a little crop top piece with lace and 3D detail that showed what the dress could look like if we had the top built out with a lace overlay. I was sold and it was only $350.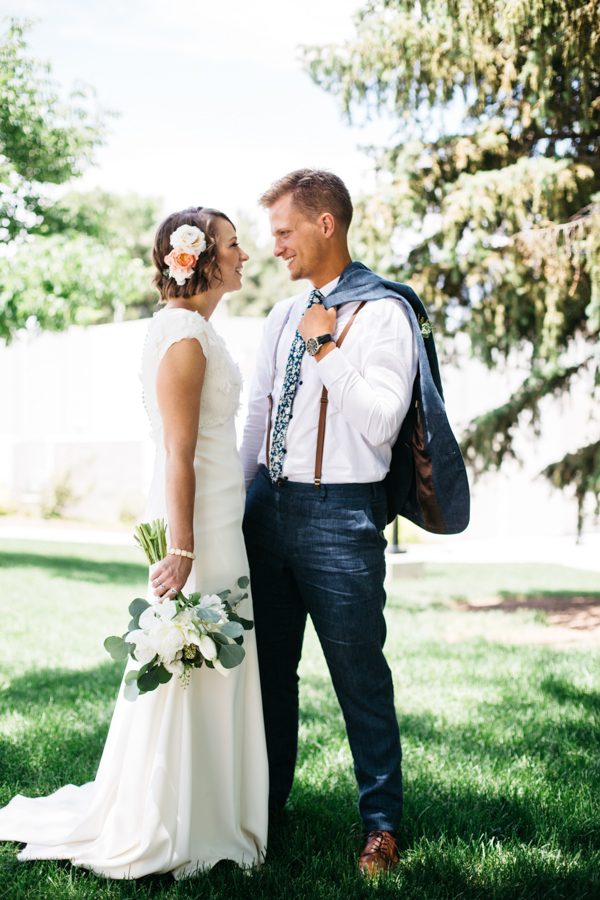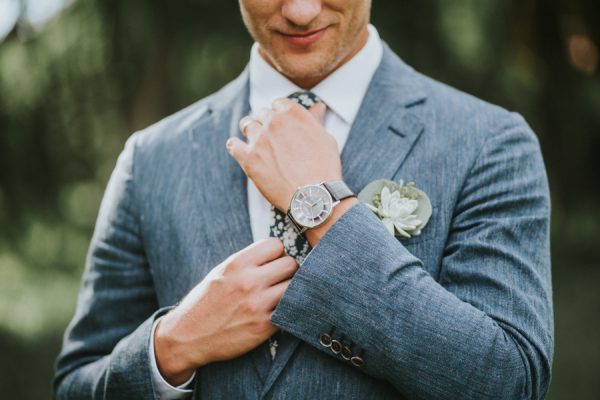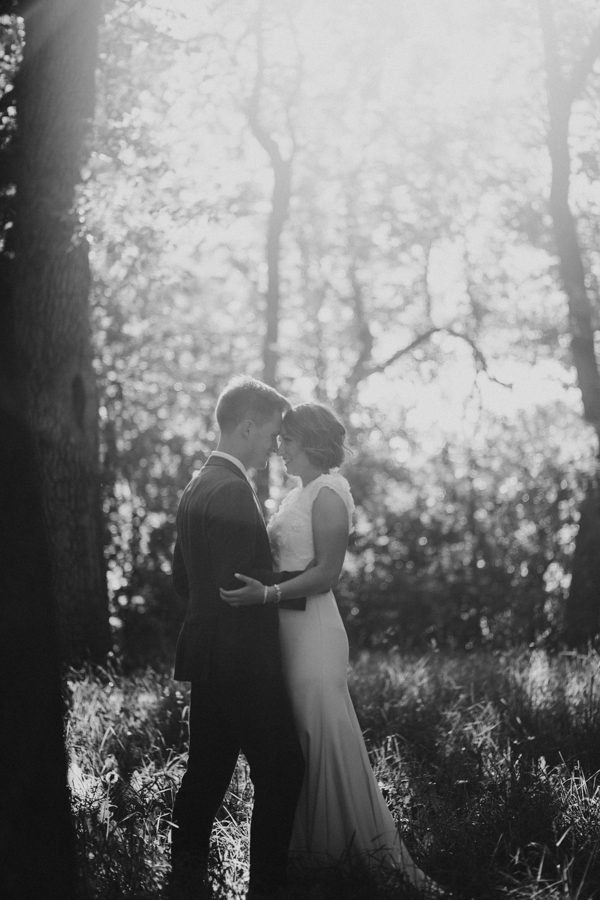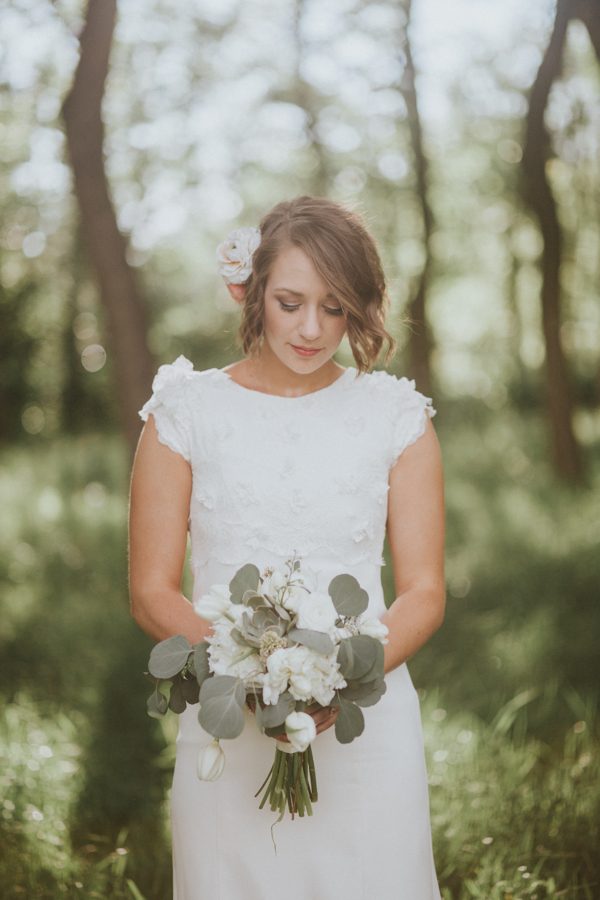 We had a very small budget for our wedding and when I started looking, we couldn't afford any of the typical wedding venues. It was always an option to use a church building because we could reserve it for free, there was already a kitchen and tables and a parking lot. But I vowed as a kid that I would not have my reception in a church gym (Bryan was the same). The thing was, it was free. So I was looking to find a building that had a good outdoor space for a wedding. I was stuck and couldn't find anything. I had a lunch with a friend of mine who knew the area and suggested the building in Arvada because of the wooded courtyard area behind the building. I knew I had wanted to hang lots of lights so the trees were perfect. And it was free.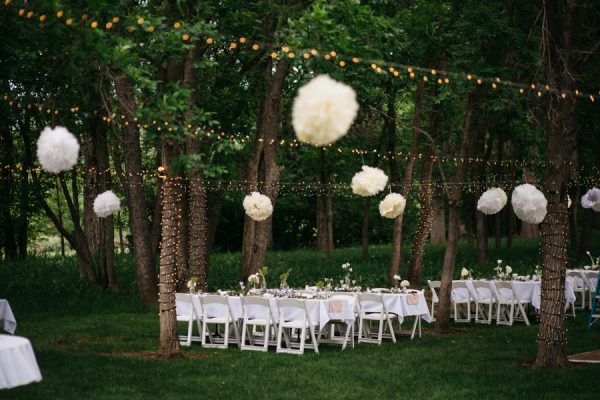 It rained! Of course it rained. Our reception started at 6 and at about 5 it started to rain and my mom was so upset. It poured for about 10 minutes and then stopped but the tables were all set up. The chairs needed to be wiped down, the tables had nature on them from the rain coming through the trees. It was the end in my mom's opinion. But the sun came out and it cleared and people were there to help and by the time people got there, no one could tell that it had rained.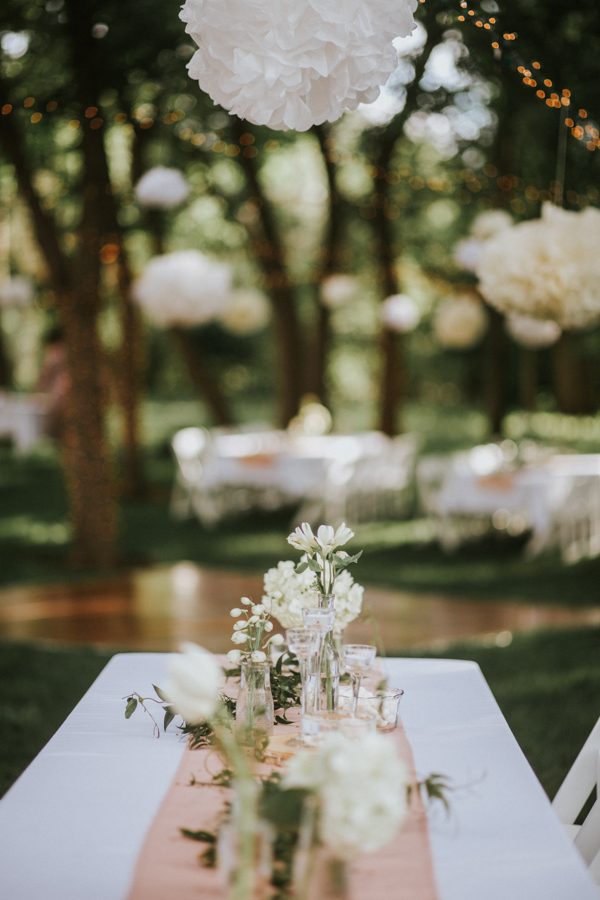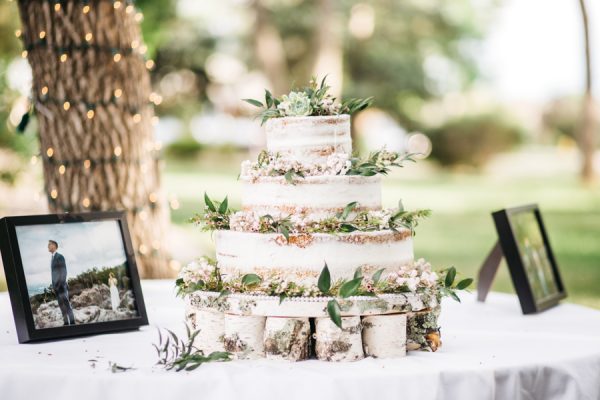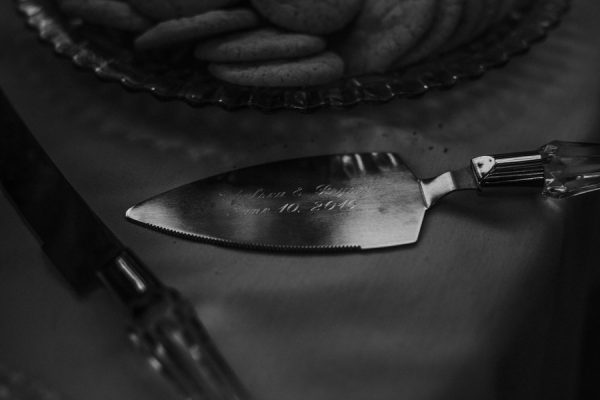 My brother went out to some property in Minnesota and cut sections of birch trees to place on the tables and for the cake stand. My mom took the smaller birch pieces and got a 20 inch round of wood and used the birch pieces under that, decorated with moss, bark and pearls.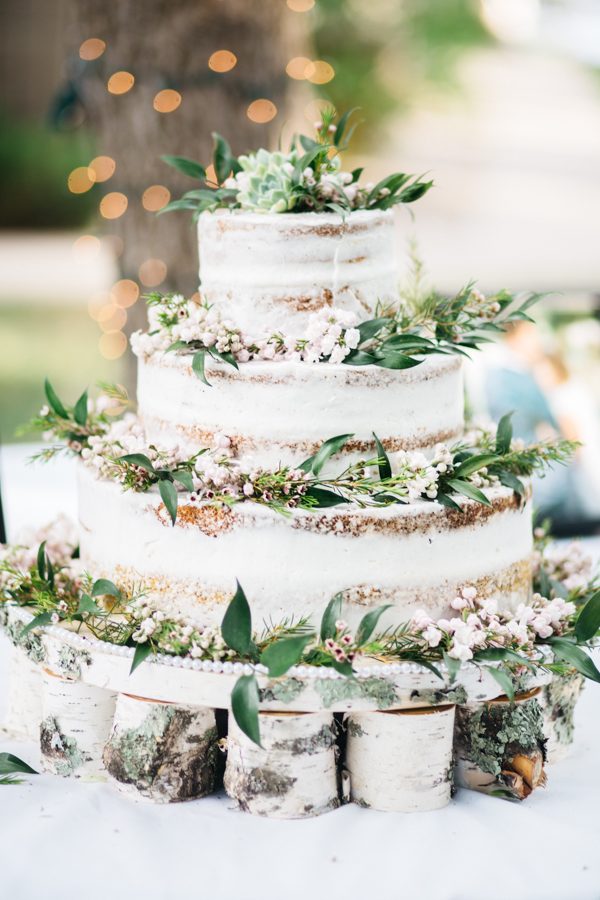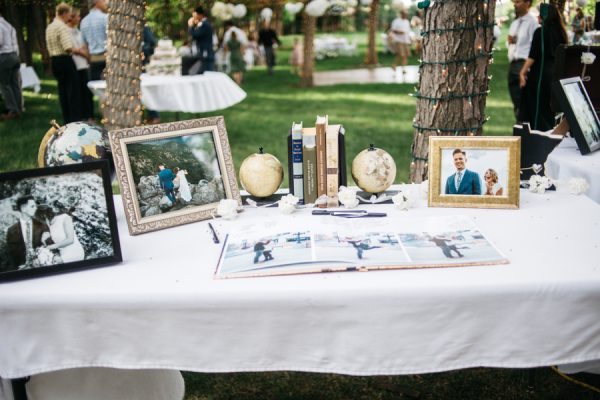 I wanted a classic, beautiful feel to the wedding. Pretty twinkle lights in the trees, good music, greenery, and flowers. I asked Bryan what he wanted and he said he had always wanted to have a reception reminiscent of a classy James Bond party. Him in a fantastic European suit, a beautiful girl on his arm, everyone staring. I definitely wanted to make sure that we got that feel. Who doesn't want to be a Bond girl?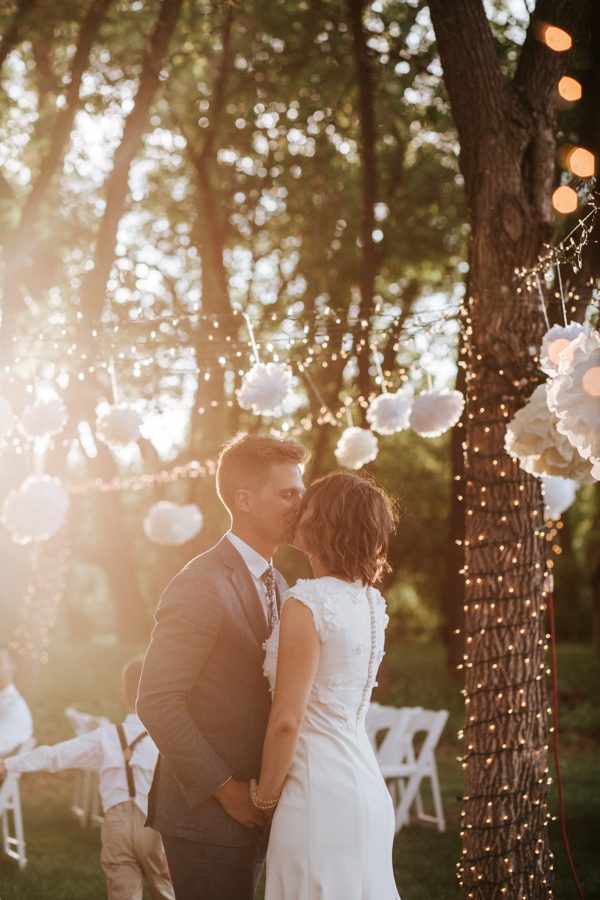 We didn't have a processional or recessional, we had a private ceremony held in the Denver LDS Temple, The Church of Jesus Christ of Latter-Day Saints. Our first dance song was 'I Do' By Susie Suh.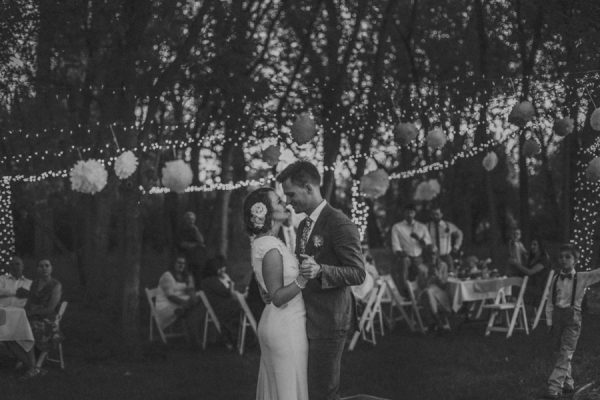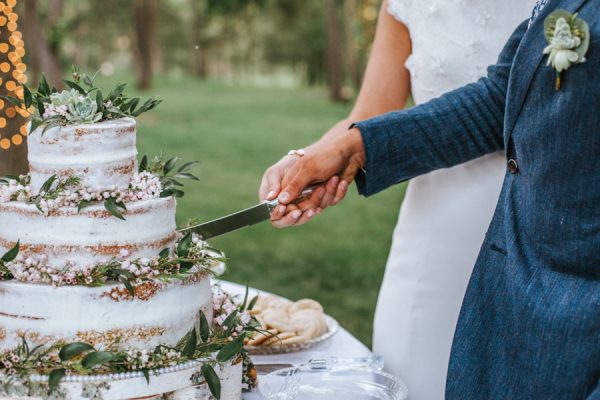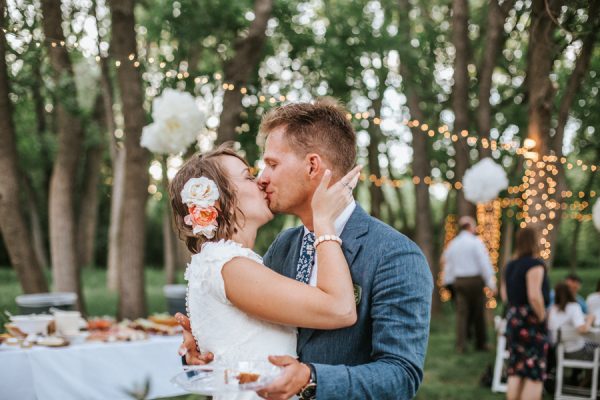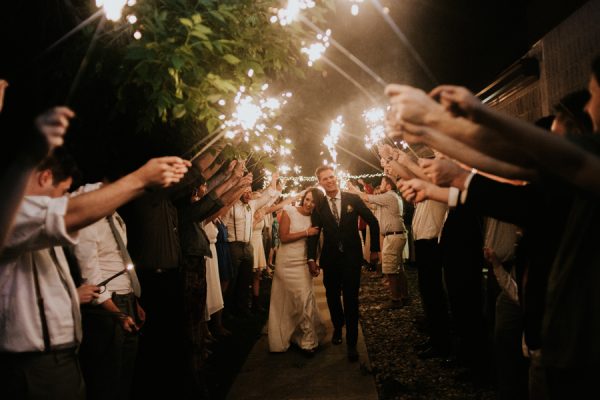 Congratulations to Chelsea and Bryan, and a huge thanks to Alchemy Creative for sharing this wedding with us! Want more Colorado wedding inspiration? Then you've got to see this navy and gold barn wedding in Denver!