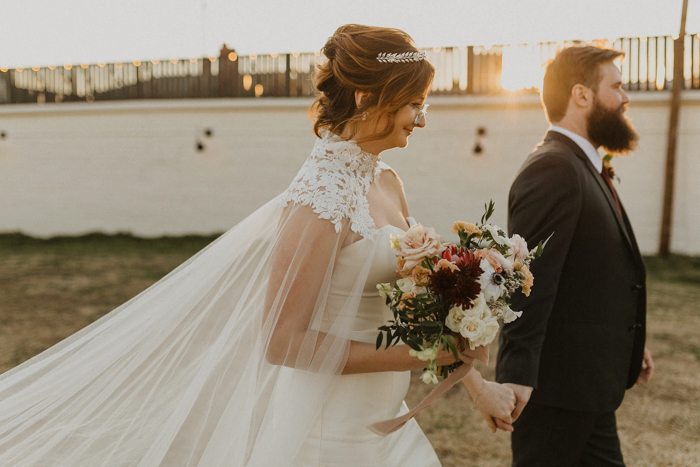 It's hard to decide what we love most about Hanna and Charles' wedding at The Pearl District Building. Perhaps it's the fact that the venue was so eye-catching that the couple only needed to add some pretty flowers designed by Langhorne Florals to really make it stand out. Or, perhaps it was the way Payton Marie Photography captured every emotion in every photo, from the getting ready moments with the girls to the super-romantic post-ceremony portraits of the bride and groom. No matter what we decide, one thing's for sure: Hanna's lace bridal cape will be one of our favorite bridal style moments for years to come! Get ready for some serious prettiness in this downtown Oklahoma wedding!
The Couple:
Hanna and Charles
The Wedding:
The Pearl District Building, Tulsa, Oklahoma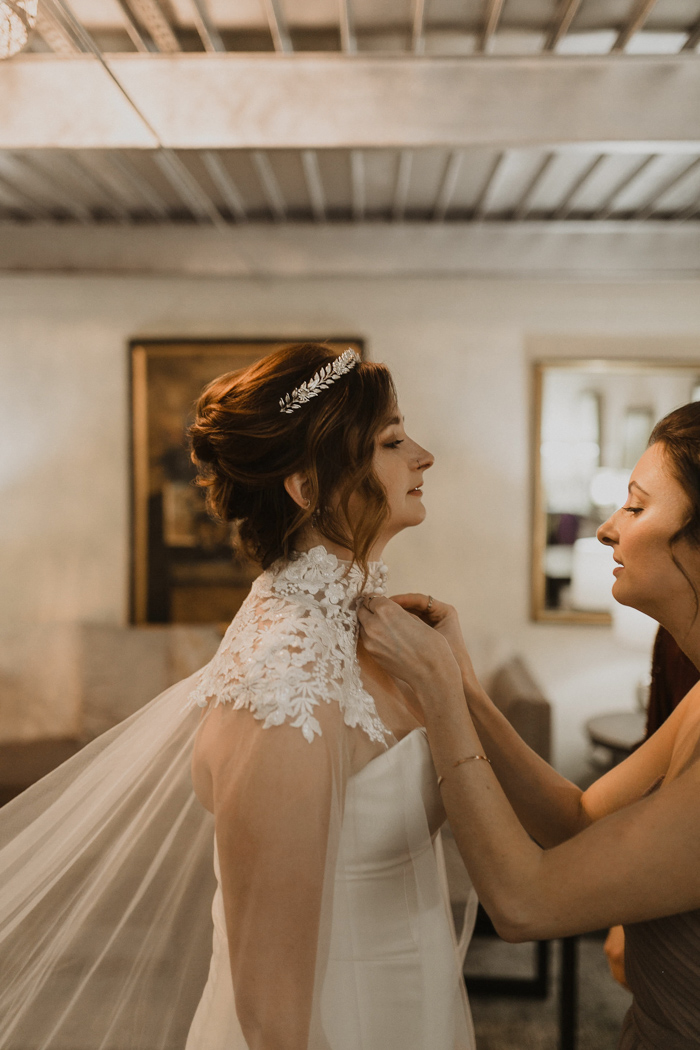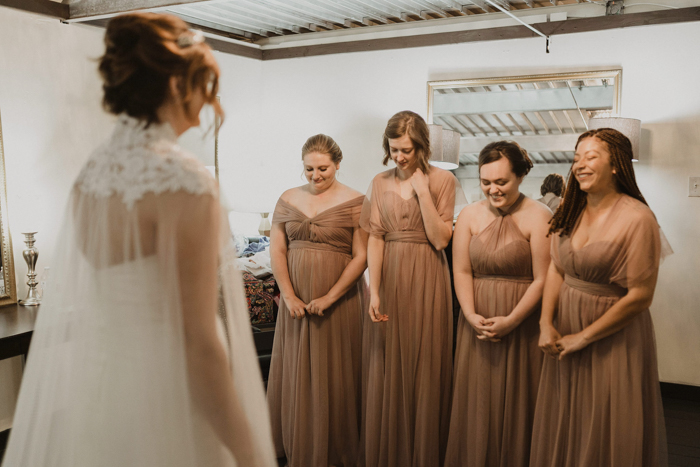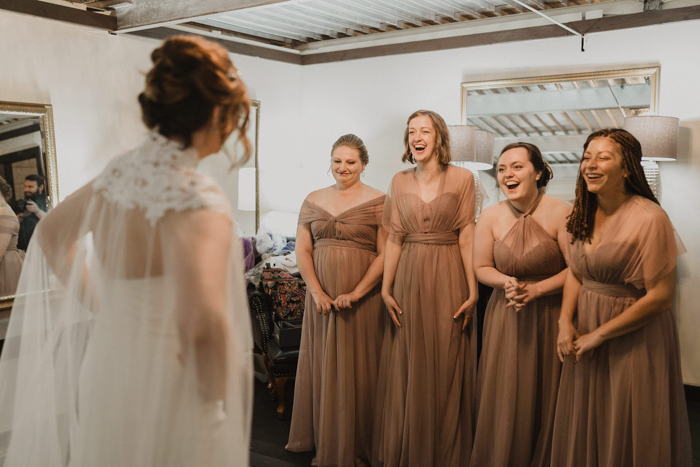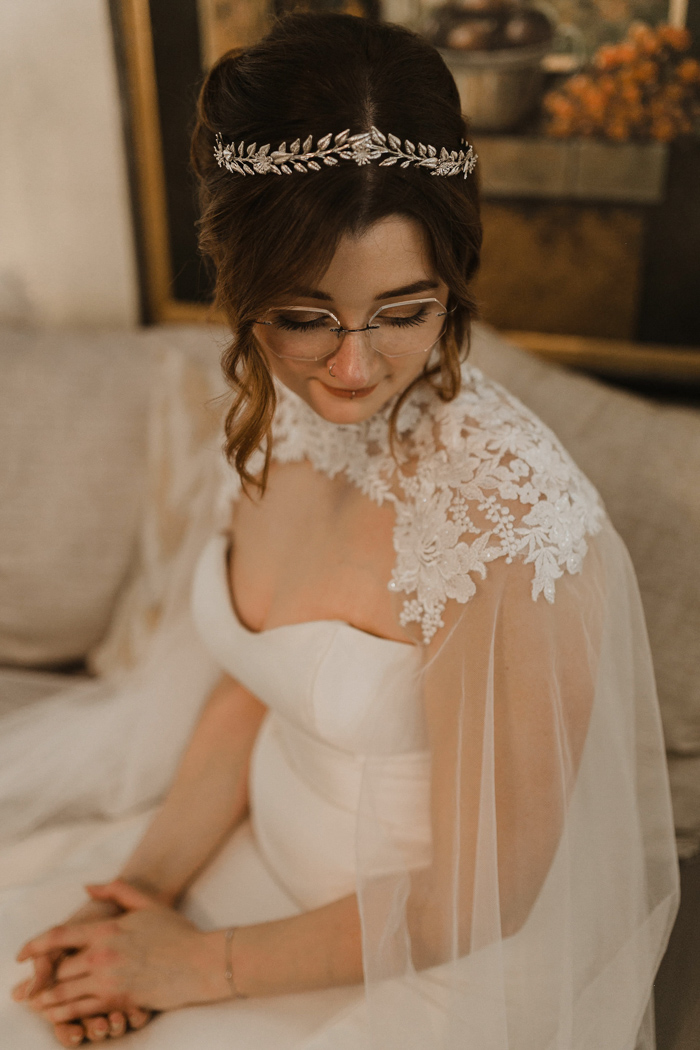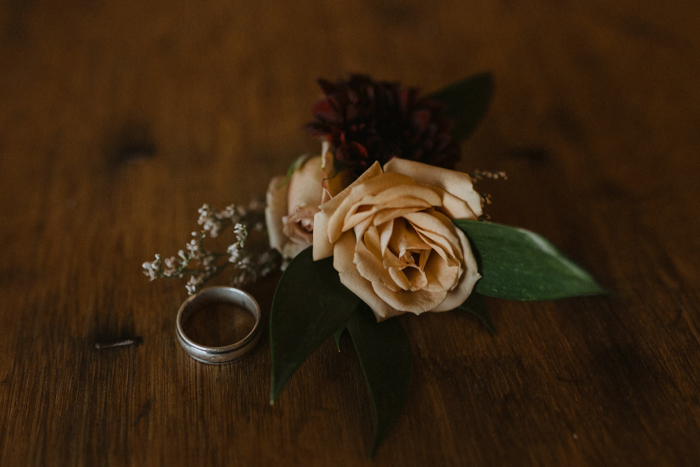 We really wanted the day to be relaxed and fun for everyone involved, while still feeling special. We aren't ones for the spotlight so making sure the guests were comfortable was definitely important! Not much time was spent on dress code or seating arrangements and focused more on candid moments and good cake.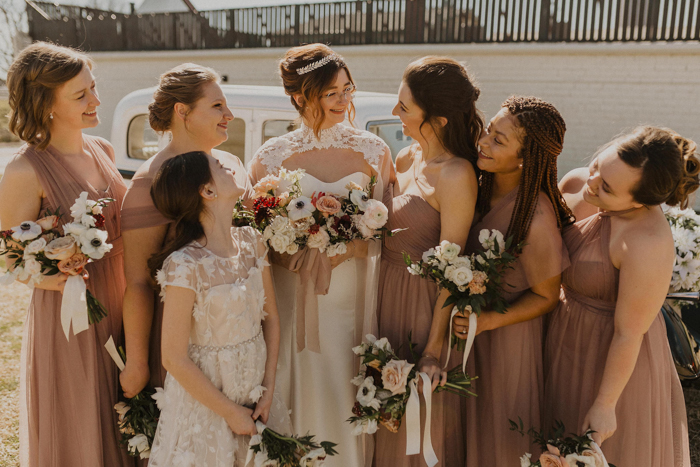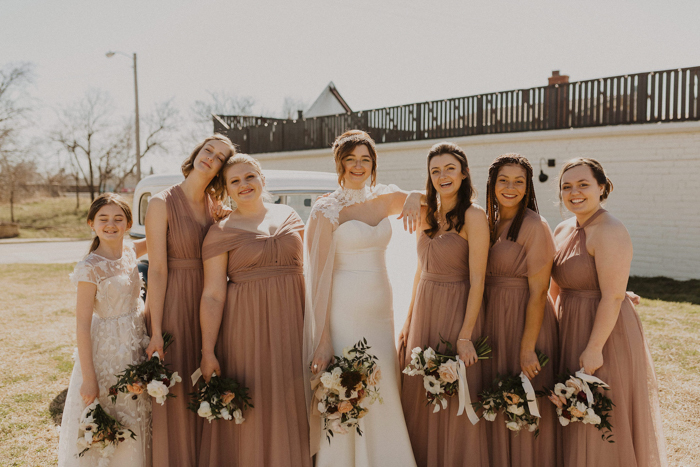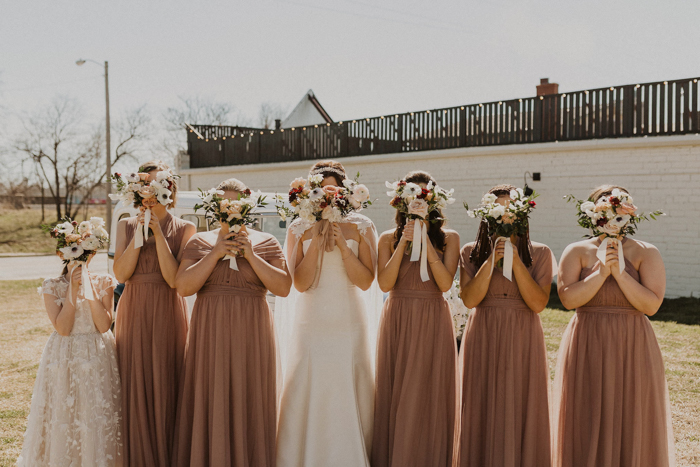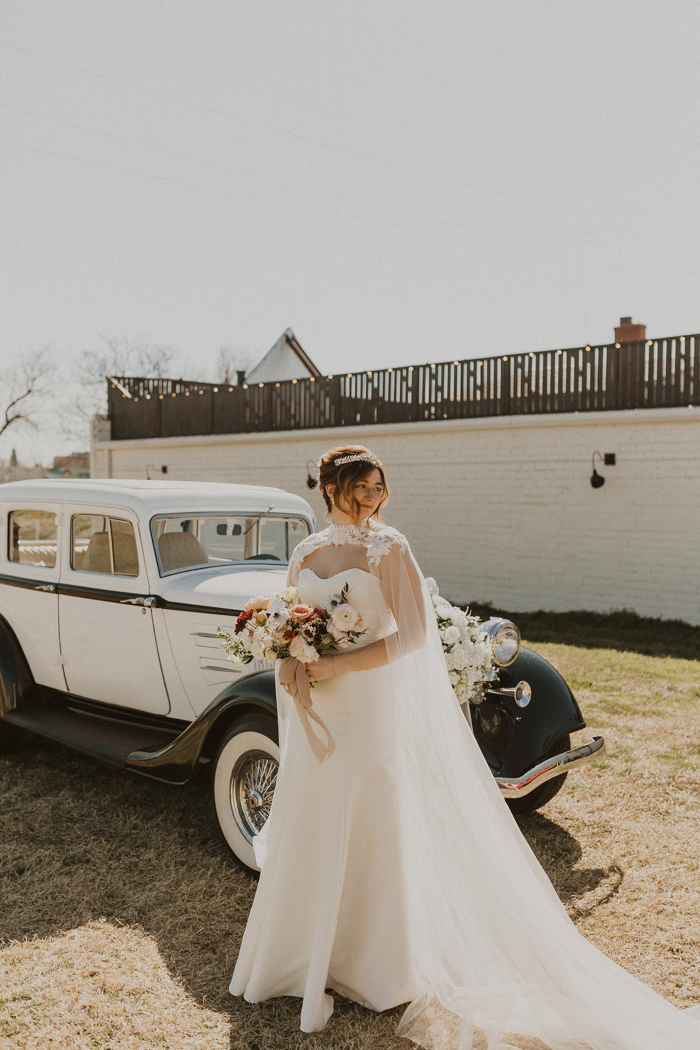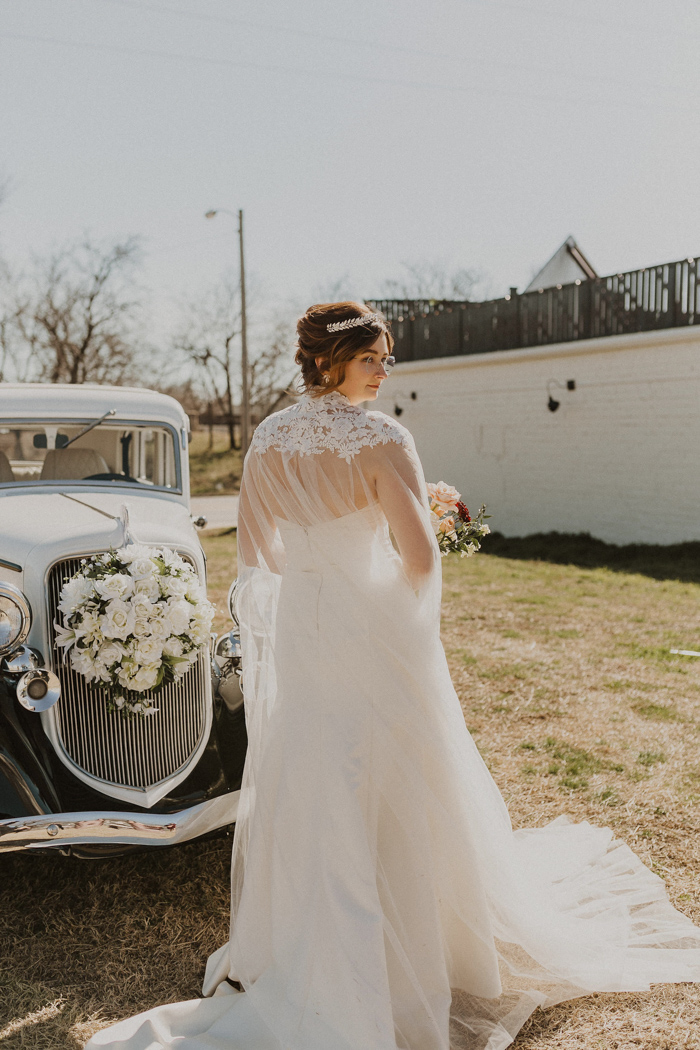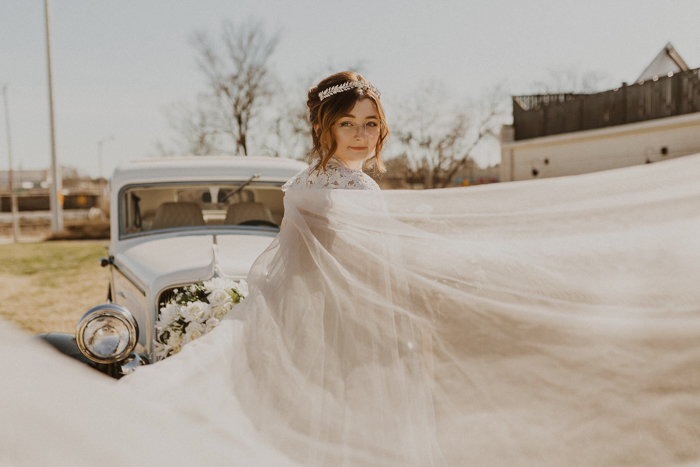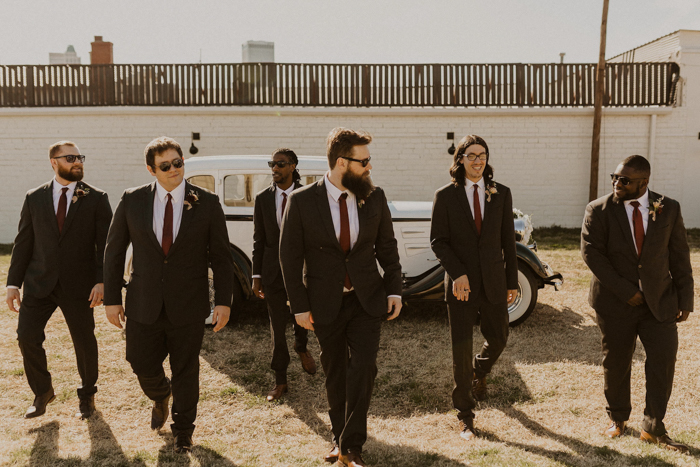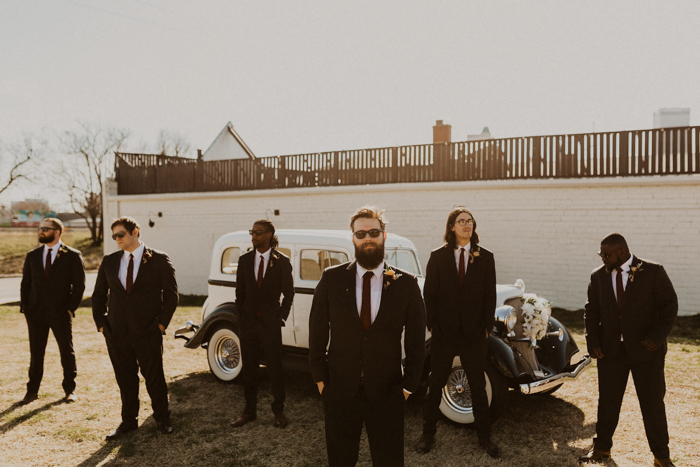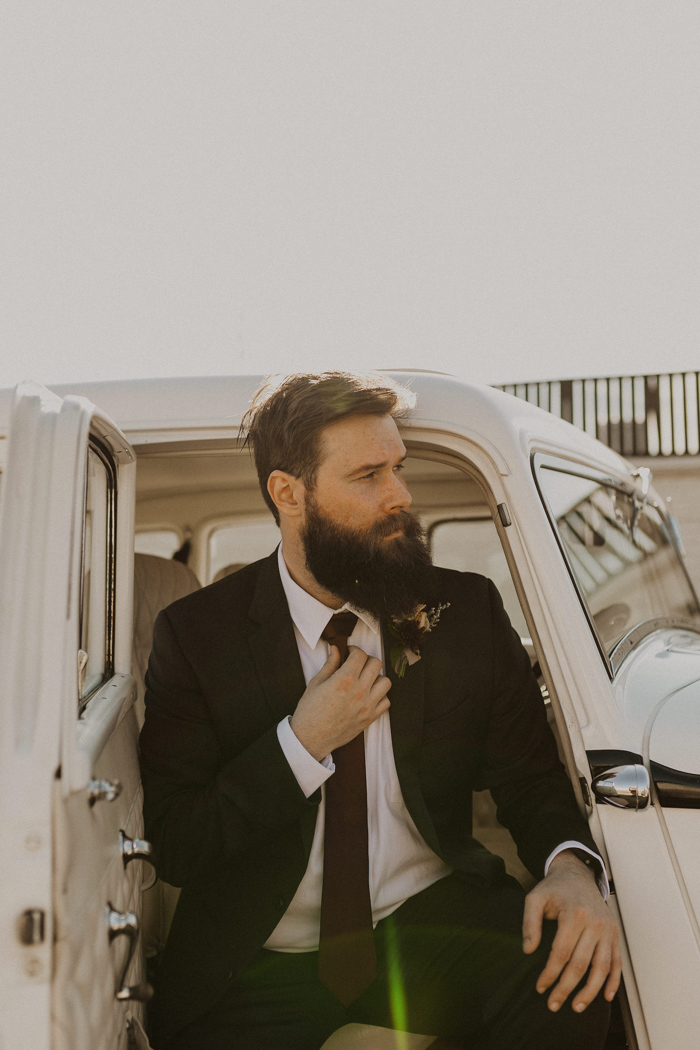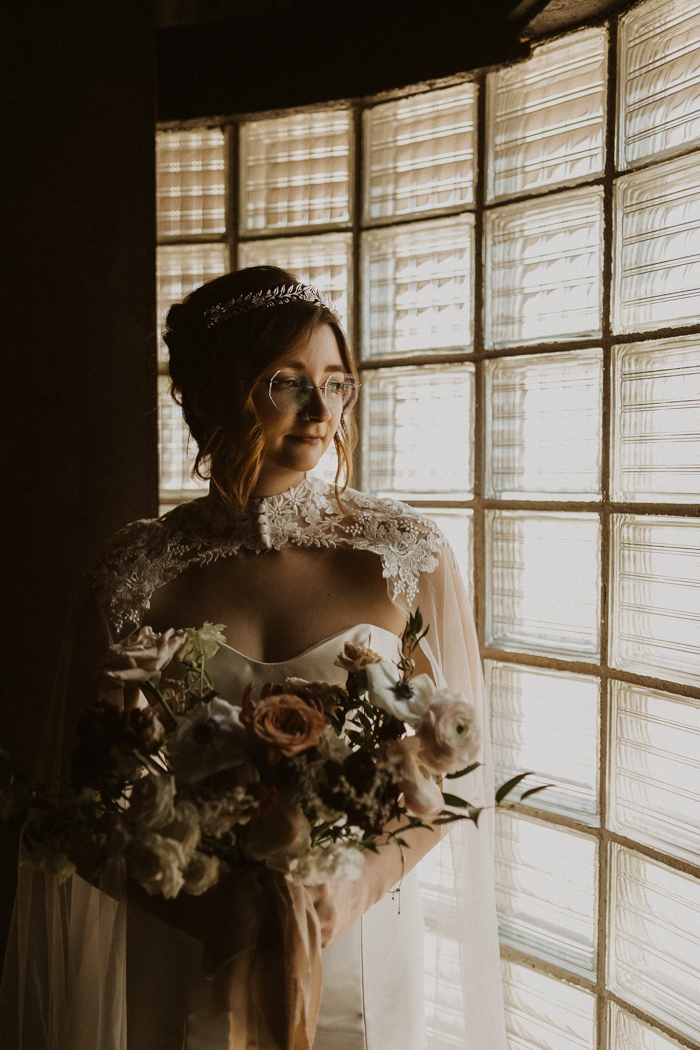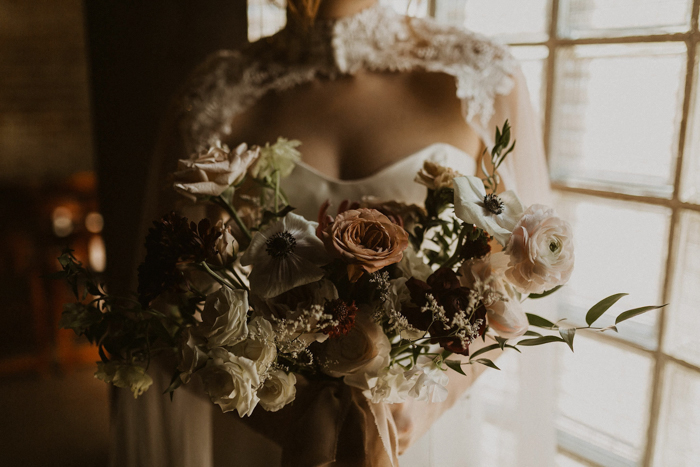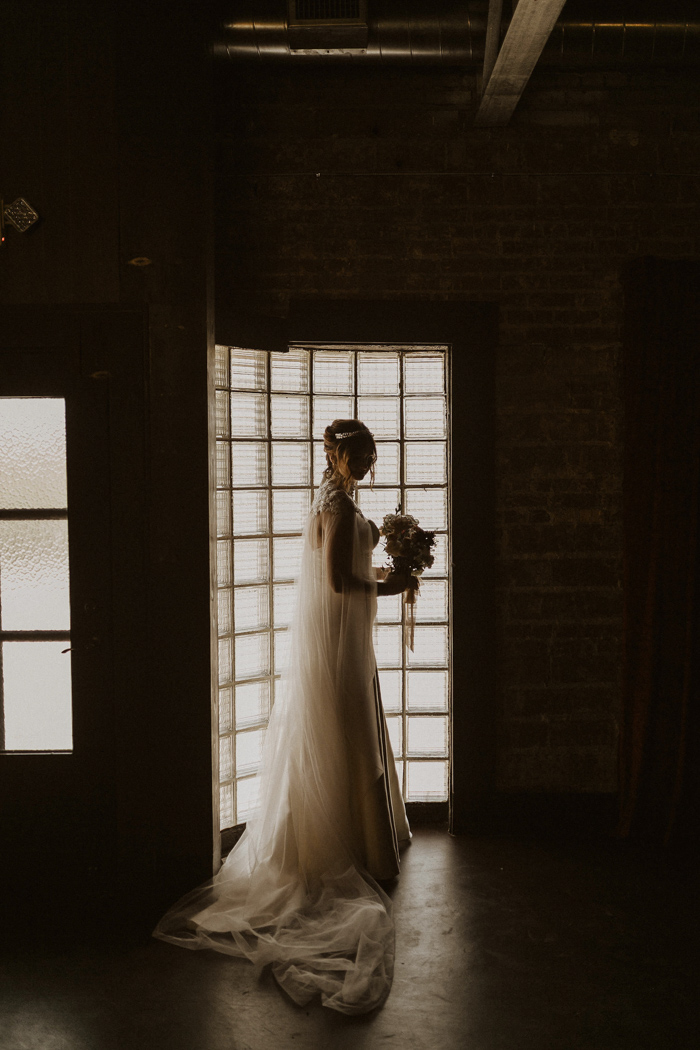 The Pearl District Building was the first venue we visited! I had found it online and knew next to nothing about it. The second we walked in and saw the brick walls and wood beams, we knew pretty much instantly that it was what we wanted. It's so beautiful and unique, we hardly had to add any decor. We just slapped some flowers on the tables and called it a day! Plus, the ease of having an all-in-one ceremony and reception location was really great.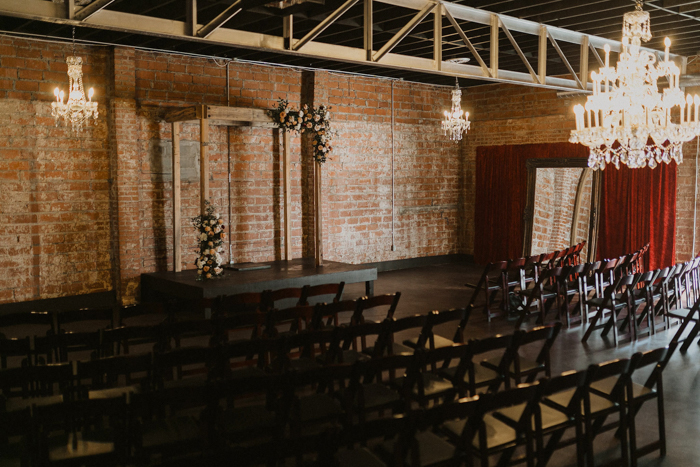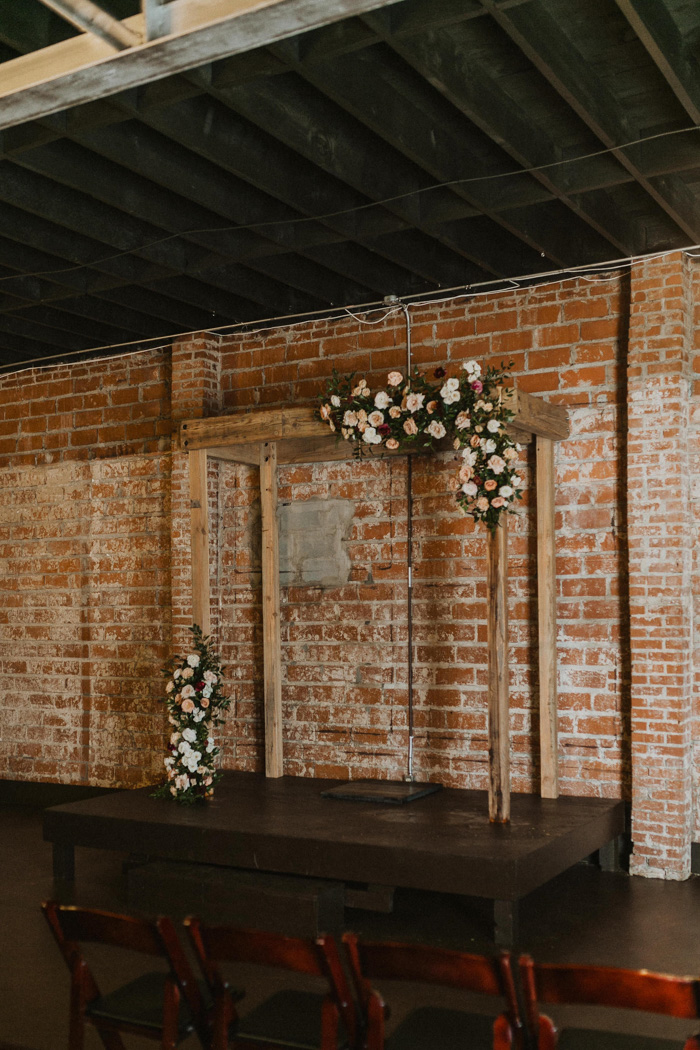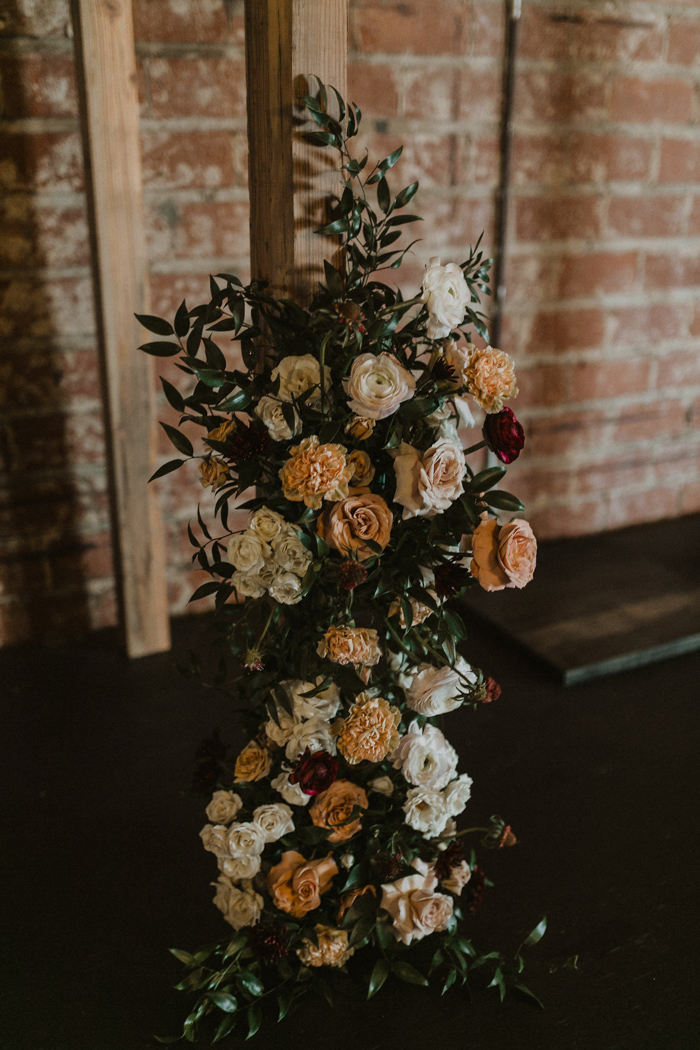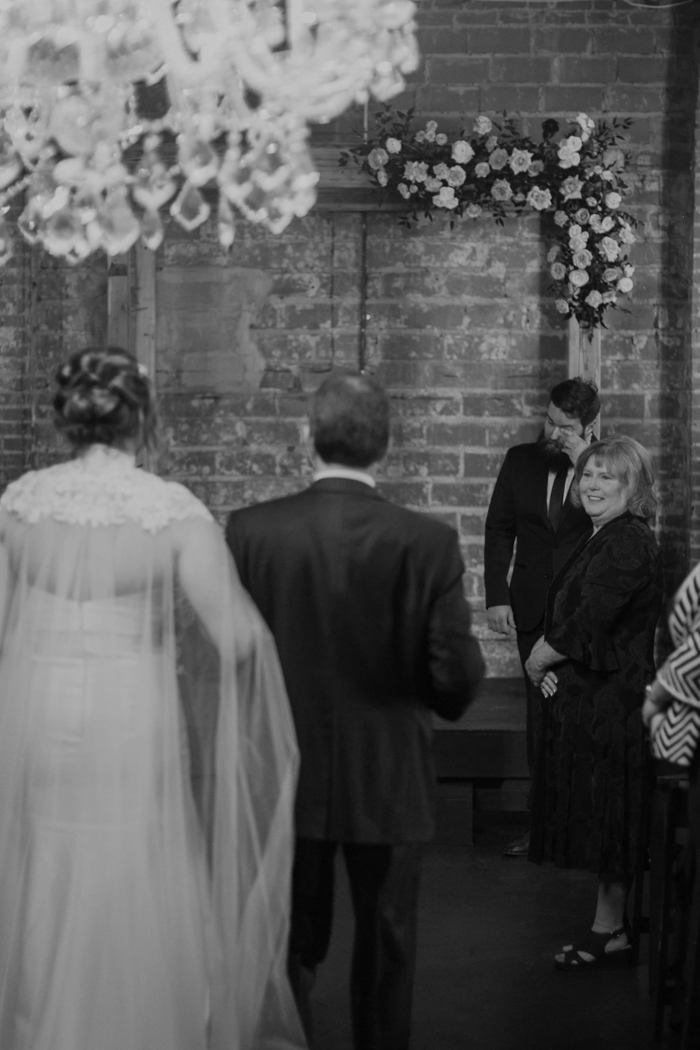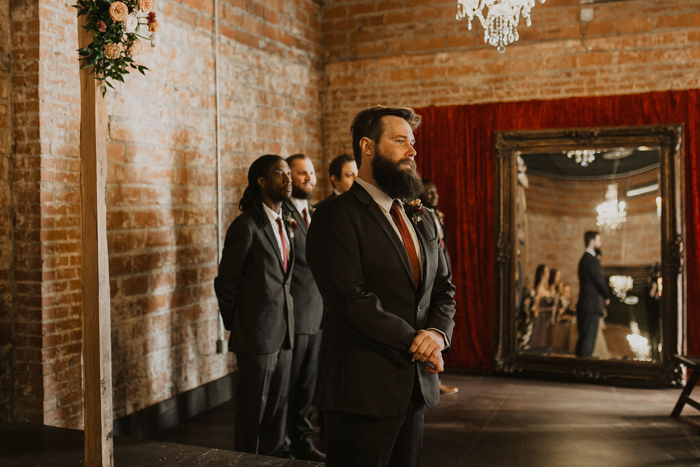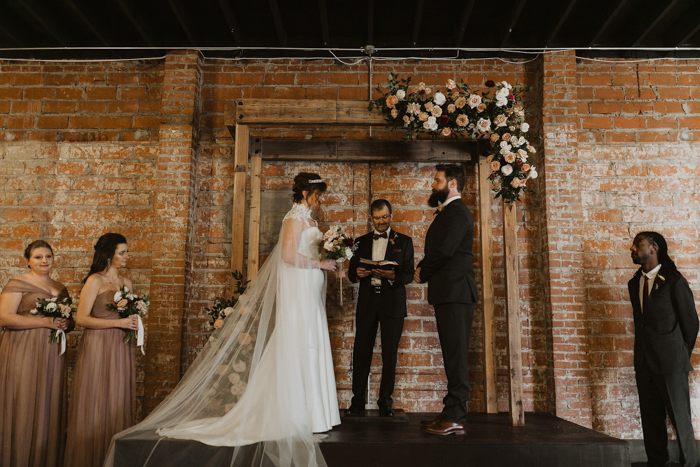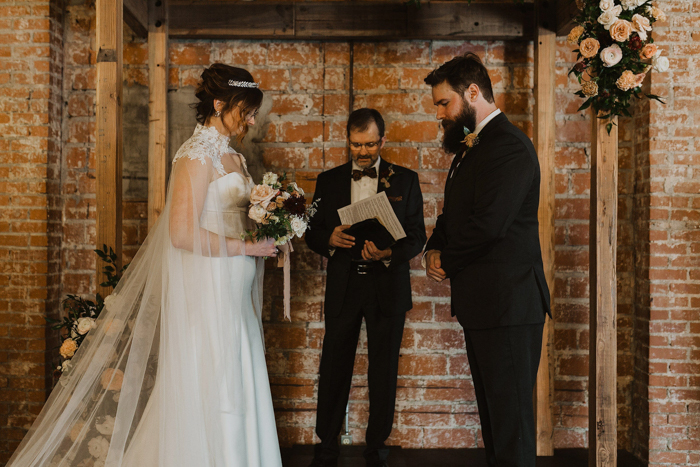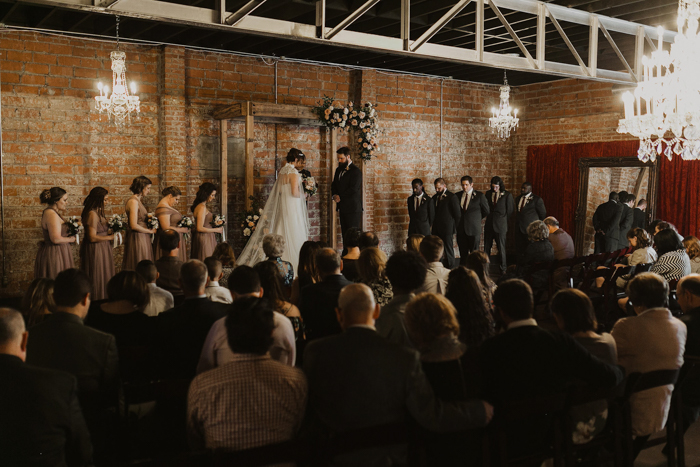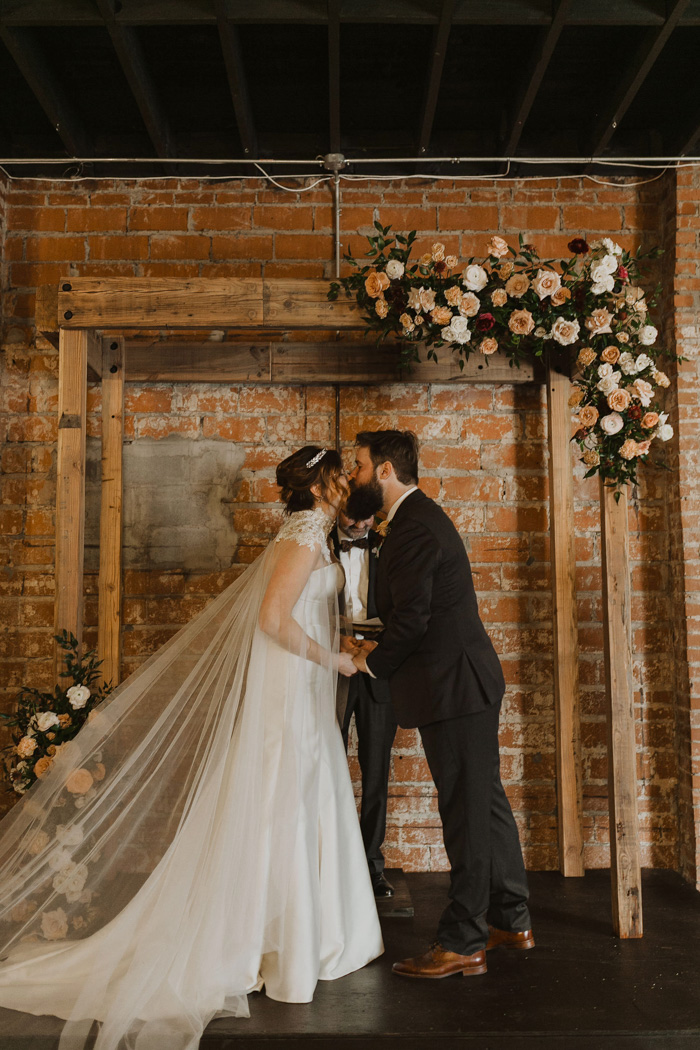 I would definitely suggest getting a wedding planner or day-of coordinator. Early on, I didn't think I would need one. But, as the wedding approached, I was so glad I did! There are just so many different details that are very easy to lose track of, and having someone to help keep you on schedule and basically be a professional middleman is absolutely worth it.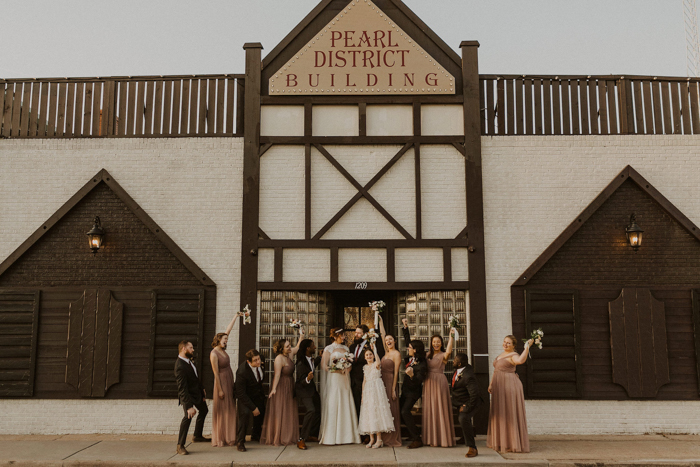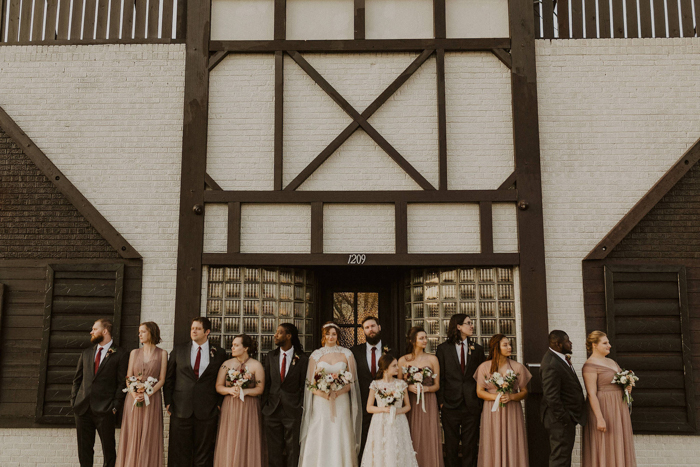 I would also say a good photographer can make everything look great, even if everything else goes wrong. If all our other vendors had flaked and not shown up, I am 100% confident that Payton would've still made the wedding look beautiful and purposeful.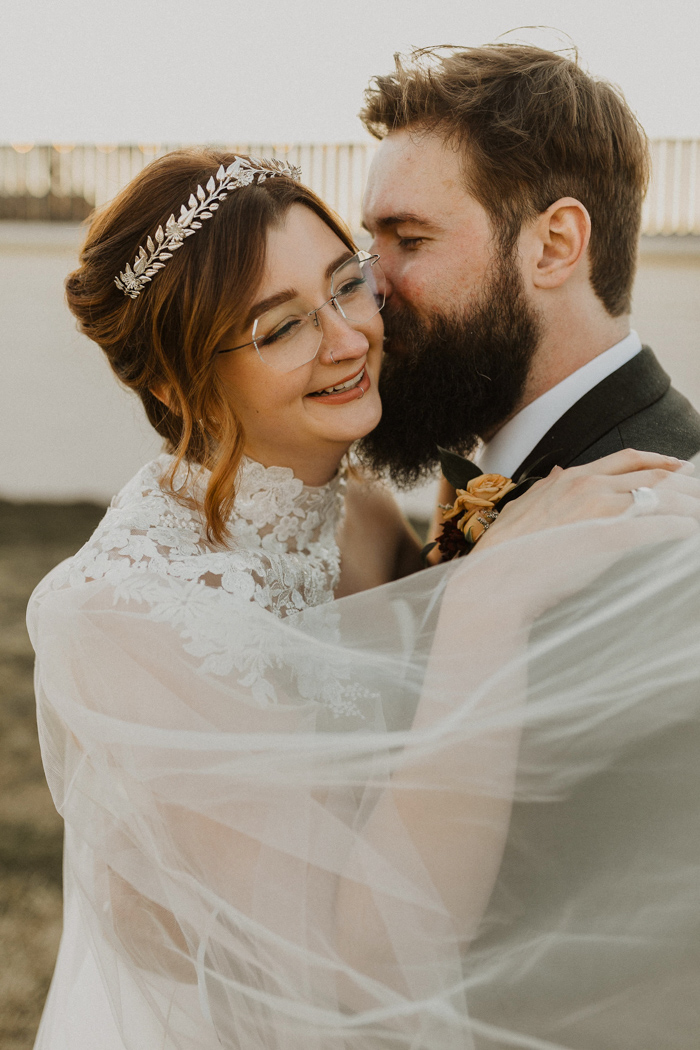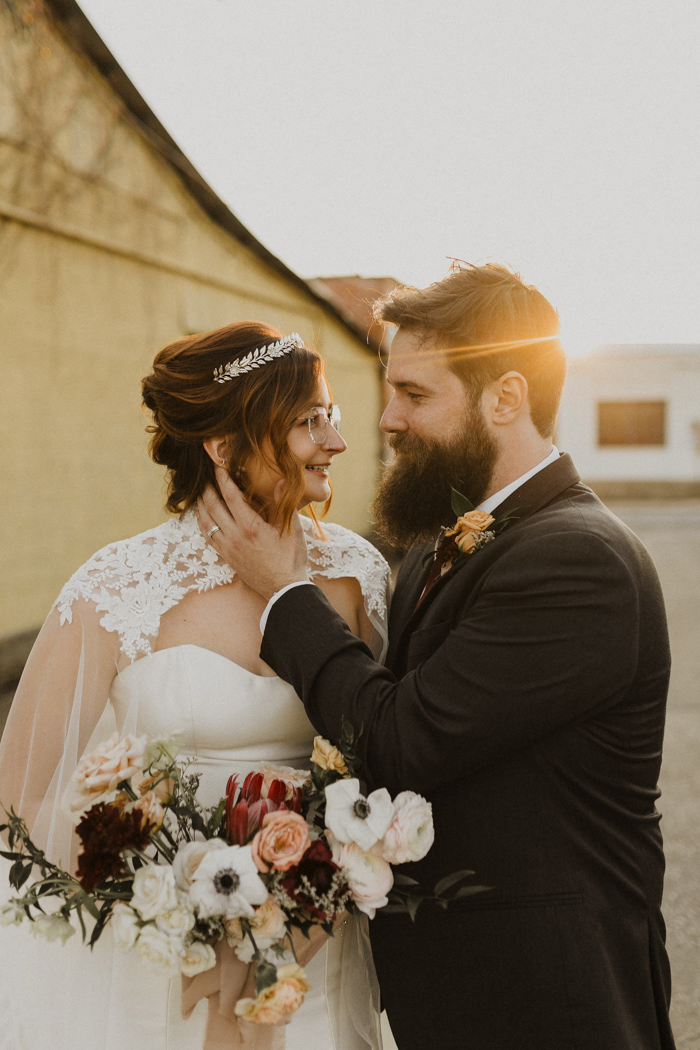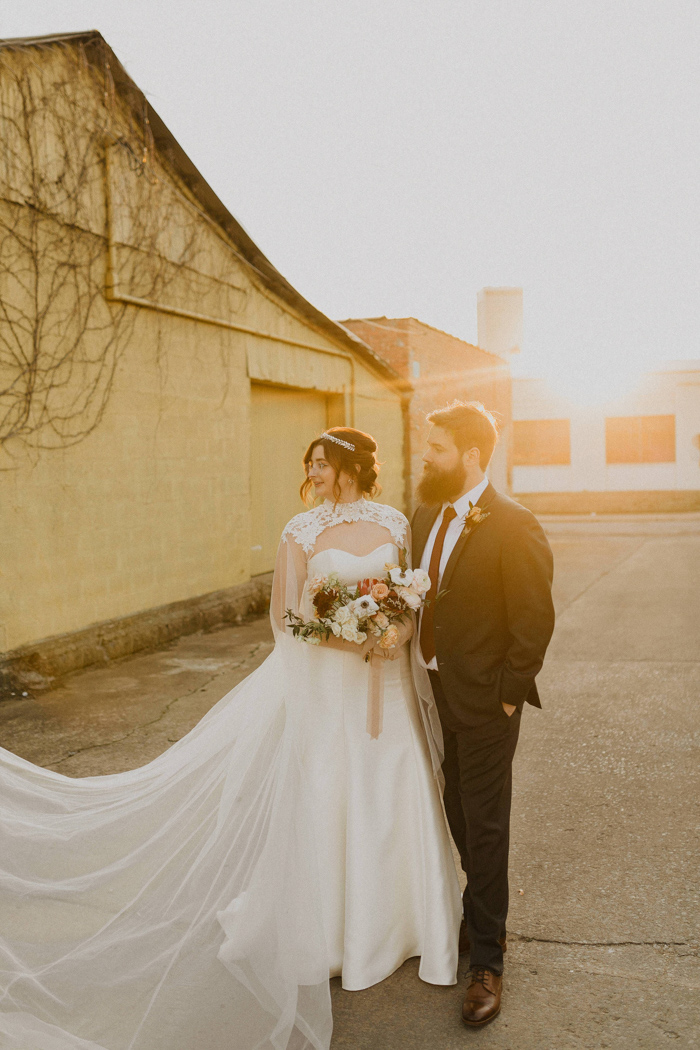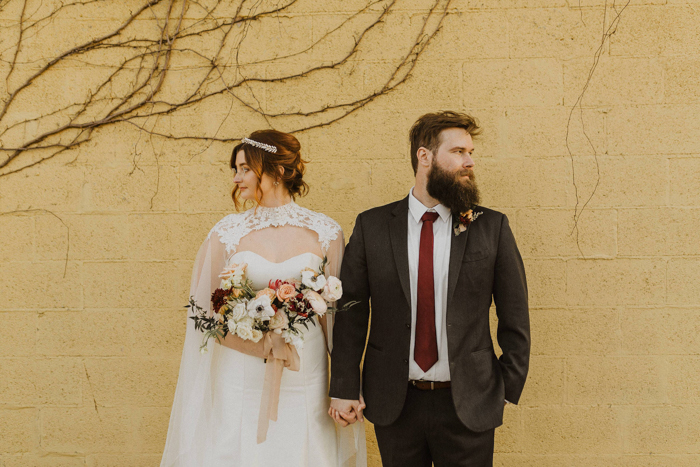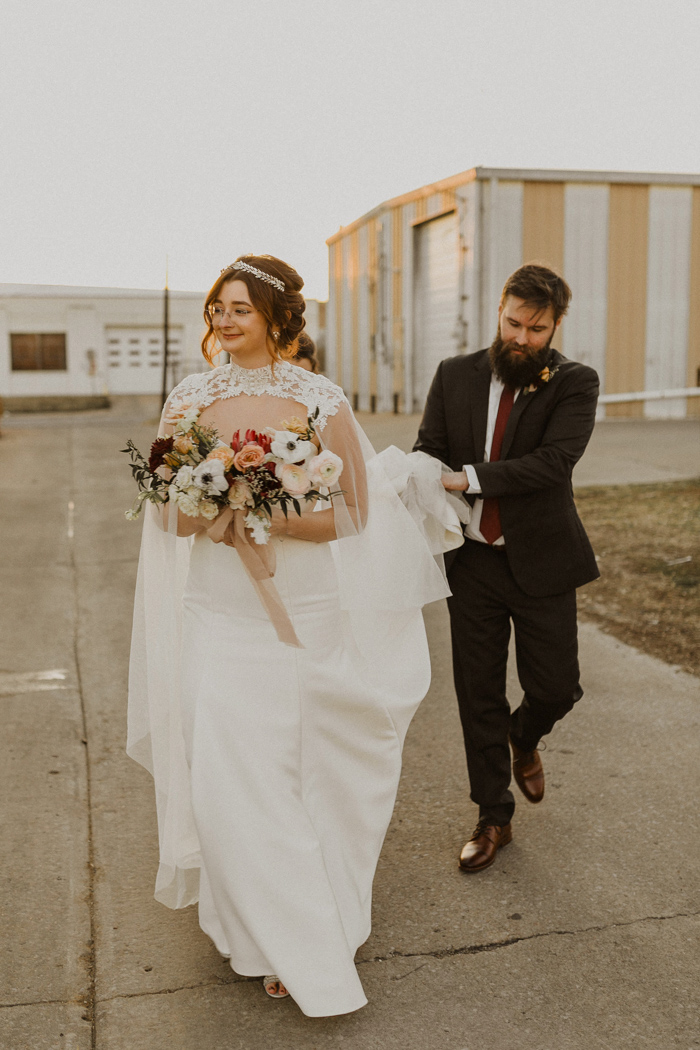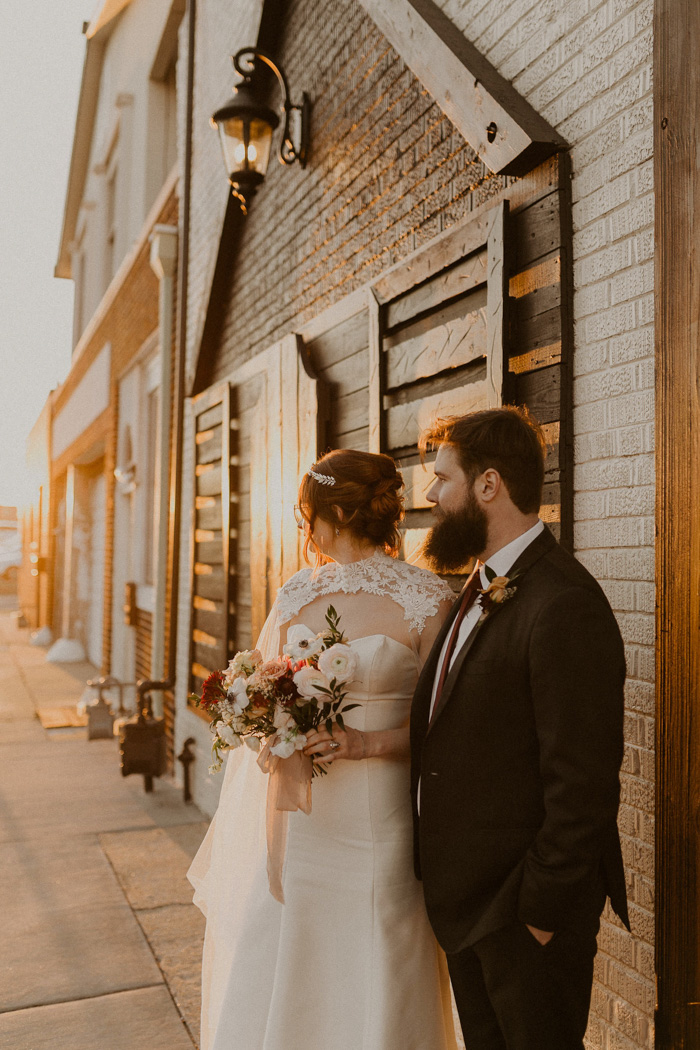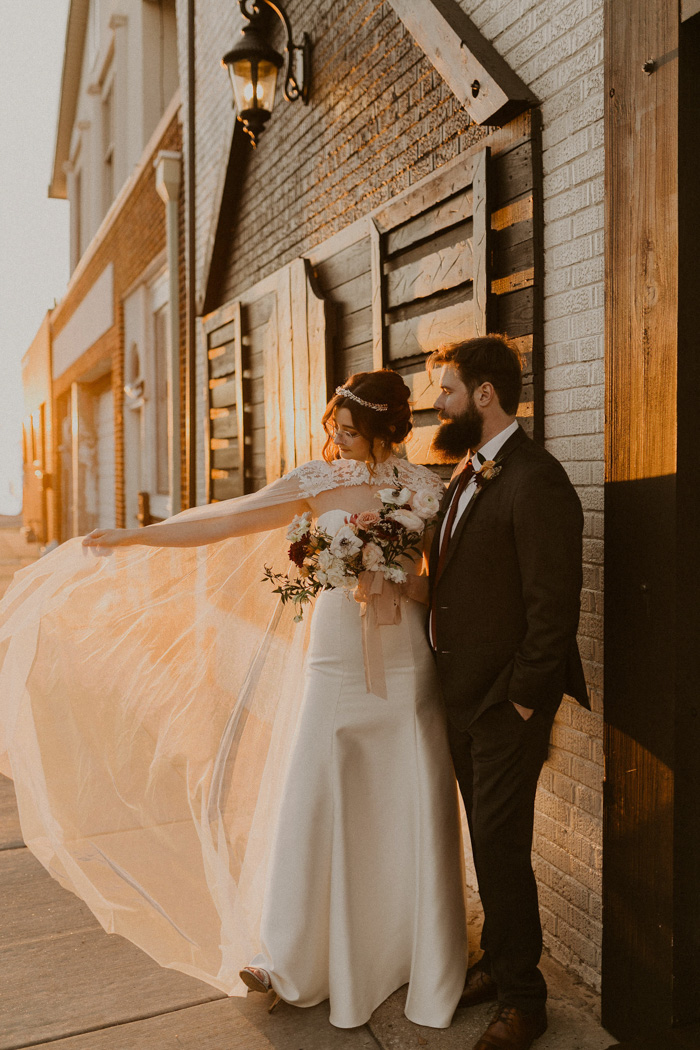 We DIYed several things for our wedding! My father built the arbor and the cake stand, my sister made our invitations and wrote the schedules and menus on the mirrors, my husband handmade pens for his groomsmen and the one we signed our license with, the wedding planner's husband made our wooden guestbook, and I burned the flowers and initials on it. We are very lucky to have so many creative people in our lives.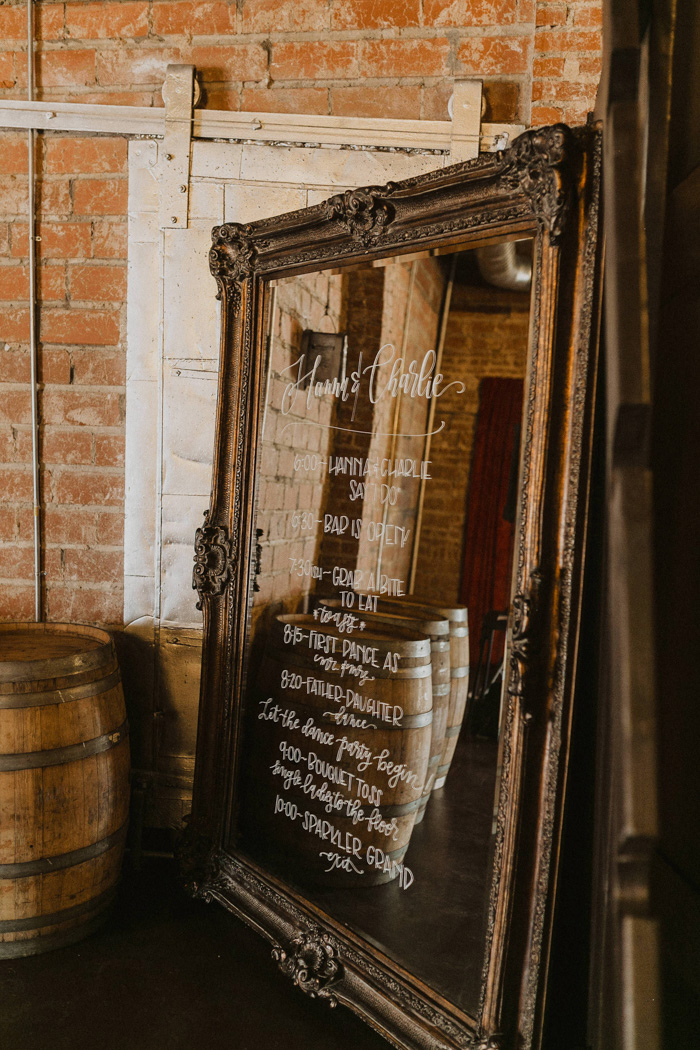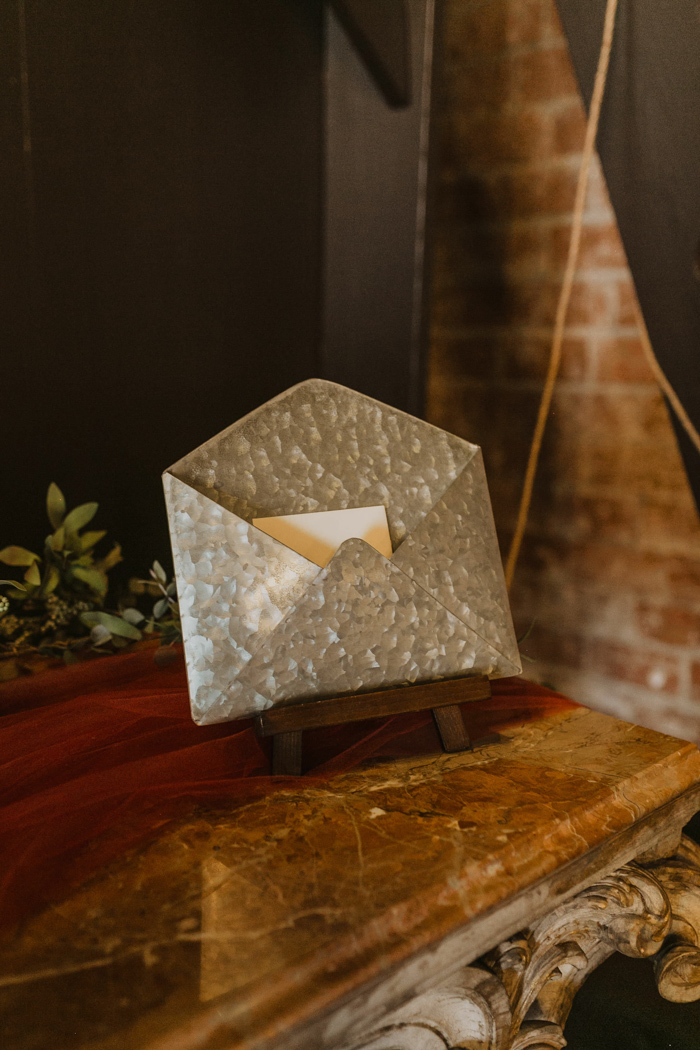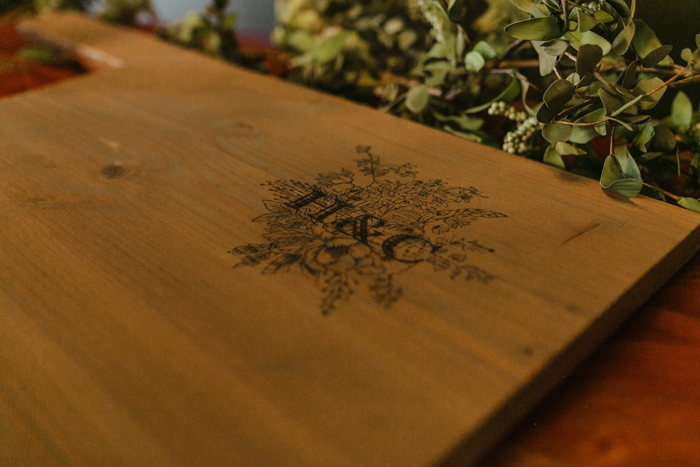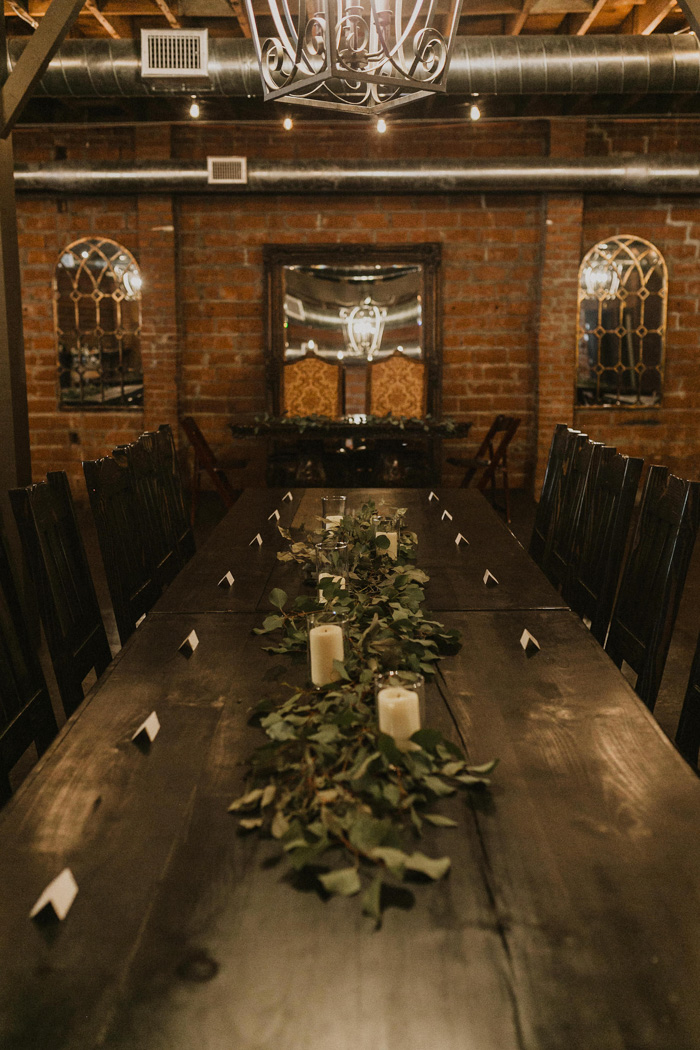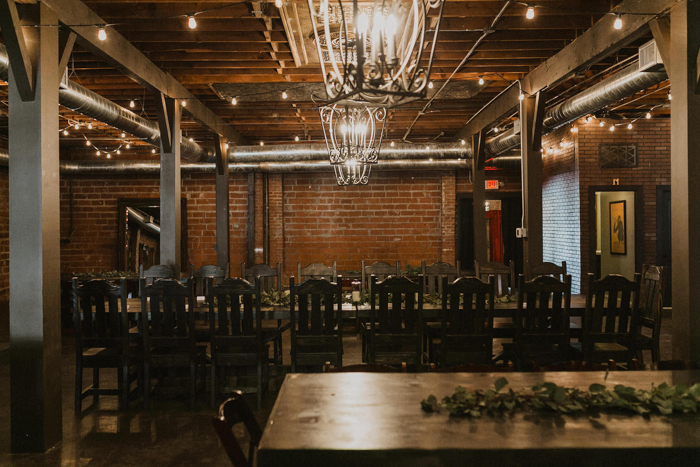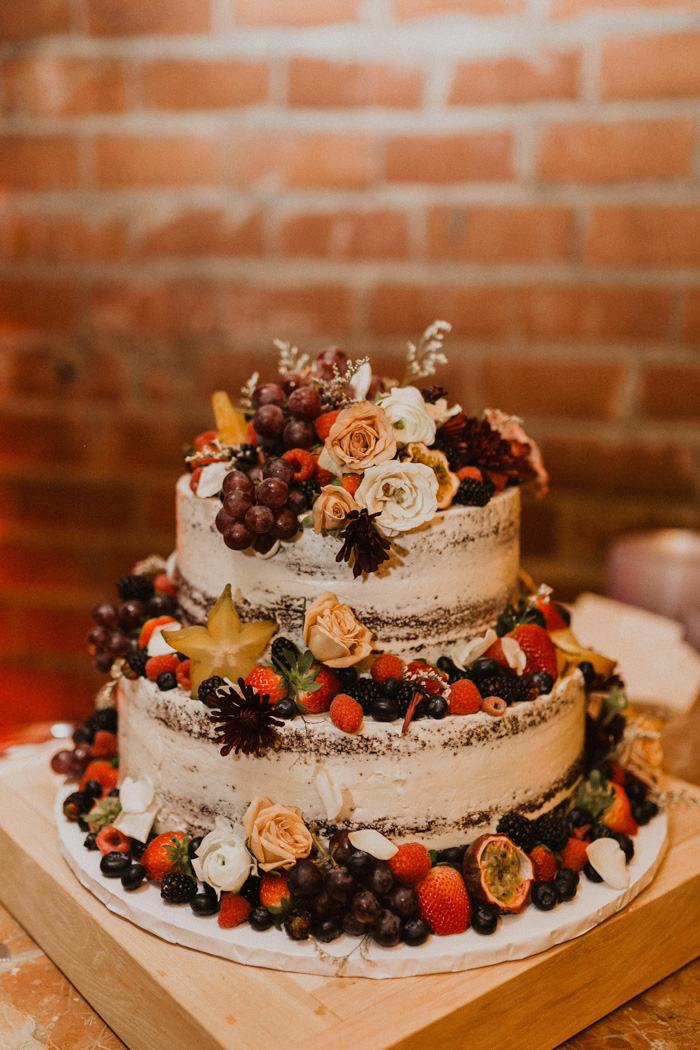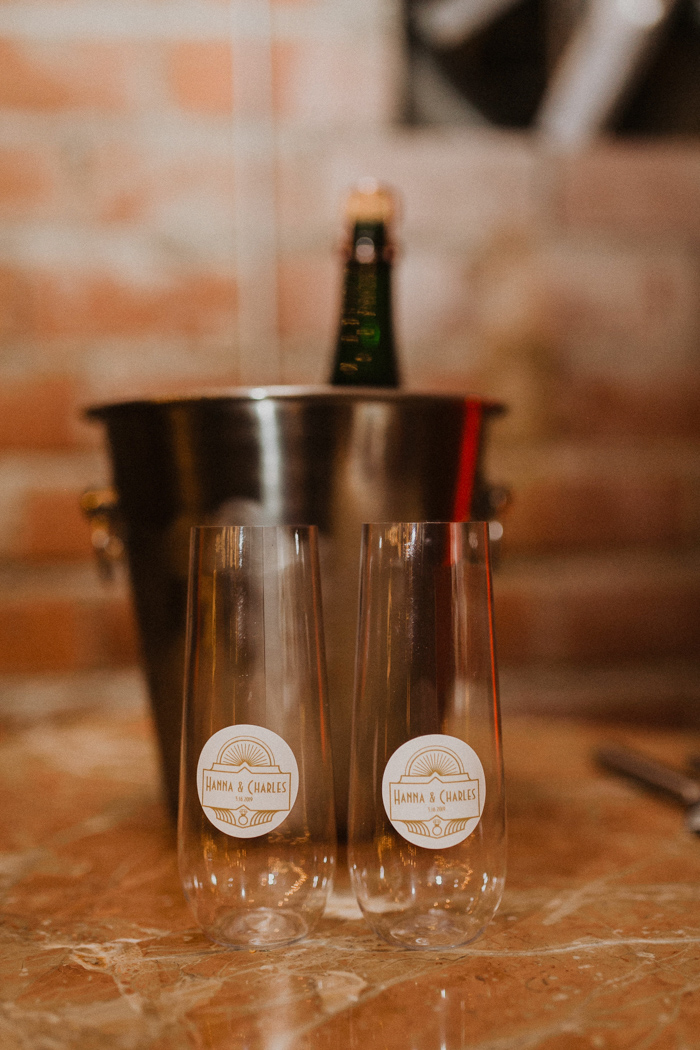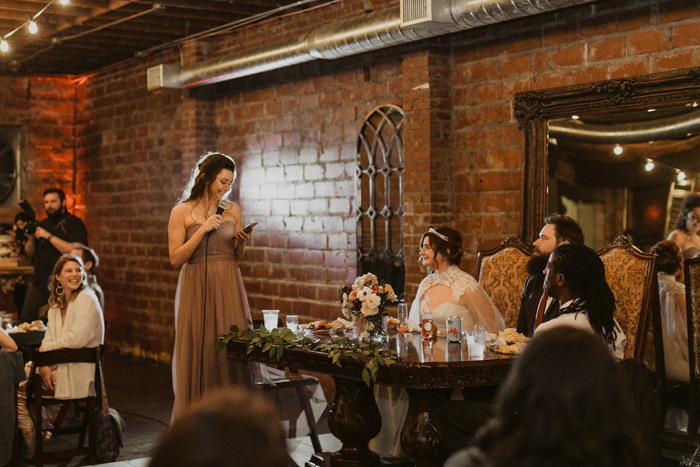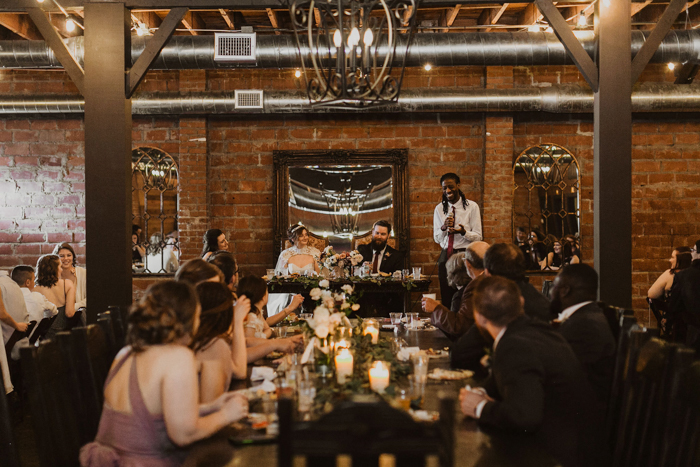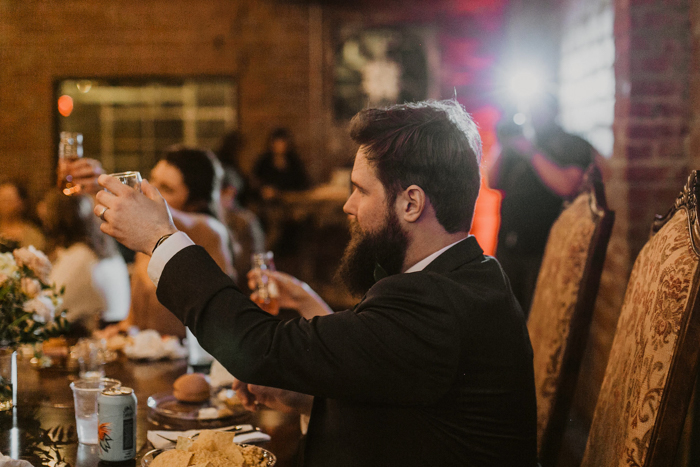 Processional – "Somebody to Love" by Queen
Recessional – "We Belong" by Pat Benatar
First Dance – "Offering" by The Avett Brothers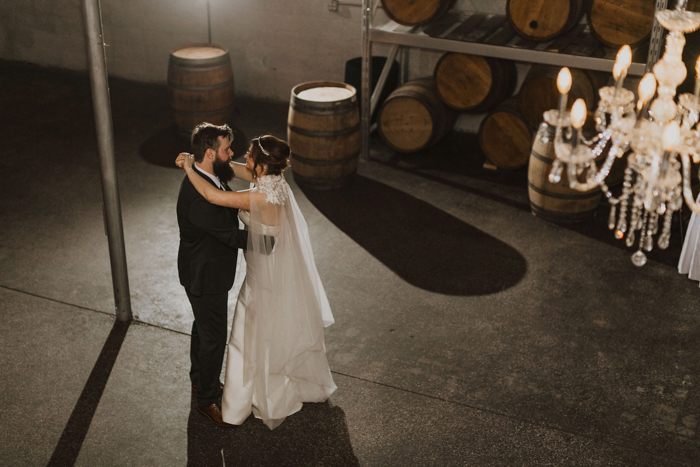 Congratulations to Hanna and Charles, and a special thanks to Payton Marie Photography for sharing this incredible wedding at The Pearl District Building! Want to see more industrial wedding inspiration? This creative luxe Los Angeles loft wedding combines industrial vibes with pure elegance!