It's almost Thanksgiving, my favorite holiday of the year! Usually I host a big meal, cook way, way, way too much food and make my guests go around the table one by one and tell us all what they're most thankful for. I love it! This year I'm not playing hostess, so I was giving the "what am I thankful for" question some thought a little early. Just in case I'm not required to answer it out loud, at least I've done the job of remembering all the wonderful things in my life, and now, telling you all about it…
This year I have, of course, been thankful for my family, my friends, my health, and my happiness, but lately it seems to be the little things in life that really add some sparkle to the everyday and win my heart with their simplicity.
I am thankful for the wonderful products by Fresh that feel like decadent treats every single day. The Fresh Sugar Body Lotion in Lychee, the Fresh Scented Candle in Sugar, the Fresh Sugar Lip Treatment and the Fresh Pure Vegetable Soap in Verbena are my current favs…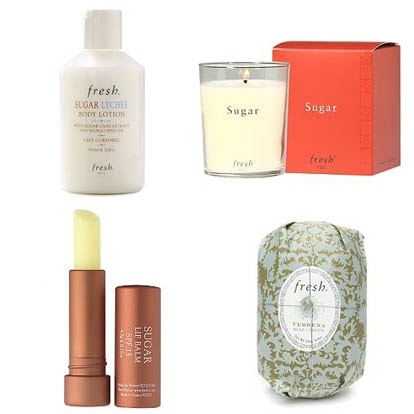 I am thankful for the recent albums by Feist, The Blow , Joanna Newsom and Mates of State…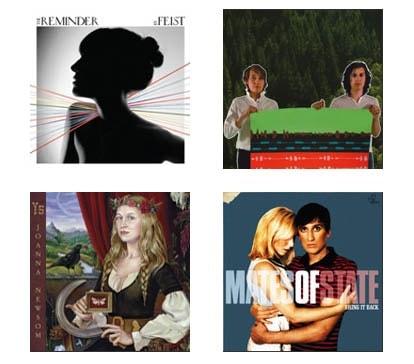 I am thankful for the lovely Hanky Panky low rise thongs and the Eberjey India lace retro bralets that make me feel pretty no matter what…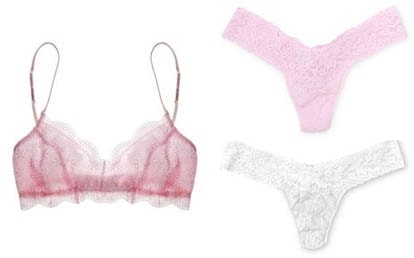 I am thankful for the podcasts and streaming online episodes of This American Life that keep me company while I work. They make my heart swell every single time…

And I'm thankful for all the wonderful notes I receive from you readers! Whether you're raving about Junebug, sharing your creative ideas, telling us your stories, or just saying hi, it means the world to know you're there, and that we're all in this lovely community together. We appreciate you so!
Happy Thanksgiving! What are you thankful for this year?