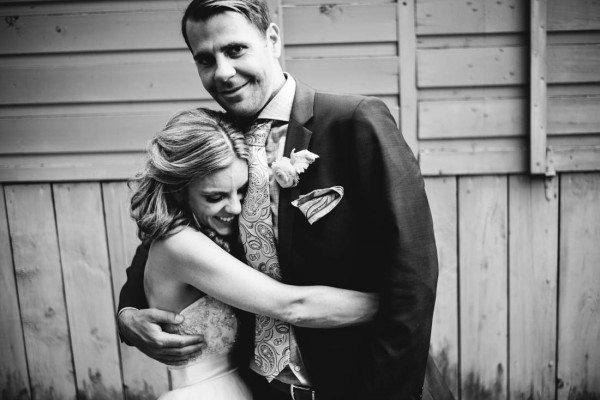 Some weddings come together with the help of family and friends over the course of several months. Theresa and JJ's New England wedding was a complete surprise to their guests, who thought they were just attending an engagement party. To cut down on costs for loved ones having to travel multiple times, Theresa and JJ put together the wedding of their dreams with the help of an amazing team of wedding professionals. Bethany & Dan Photography had the fun job of capturing the whole shebang, from breezy vacation engagement party to the absolute surprise on the guests' faces to the elegant New England themed wedding.
The Couple: Theresa and JJ
The Wedding: Bluewater Farm, Andover, New Hampshire
The Inspiration: "The theme for our wedding decor and the overall weekend was a nod to the golden age of New England vacationing. Nostalgic of people fleeing the city for a weekend at a New England "camp" for canoeing, croquet, and cocktails. Rustic with intentional touches of splendor.
We planned a surprise wedding because we wanted to eliminate some of the stressful, obligatory, and expensive parts of a wedding while create fun moments for our guests! We chose Bluewater Farm in Andover, NH, near where we both grew up. It's a former girls summer camp that accommodates 70+ overnight guests, perched on the edge of a beautiful lake. The location had all the lovely elements of a relaxed NH summer camp (hiking, canoeing, campfire, lodge) while being large enough for us to host most of our guests for the entire weekend. Our wedding weekend was friend and family centered and full of summer fun like swimming, canoeing, roasting marshmallows, hiking, and barbequing."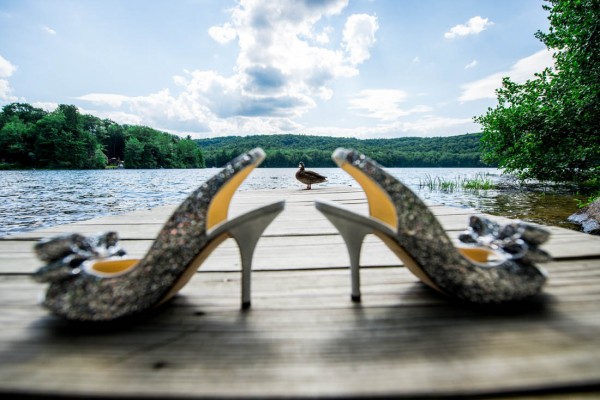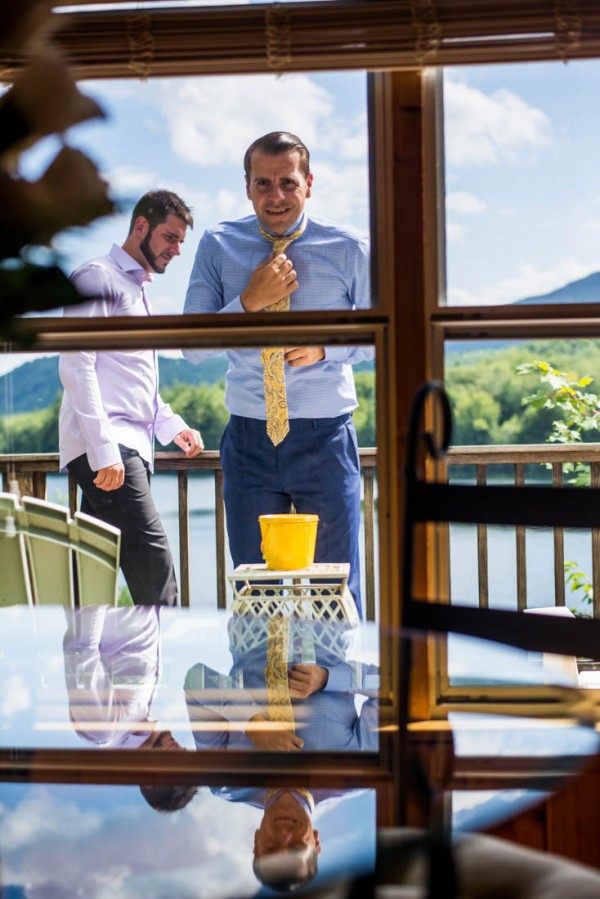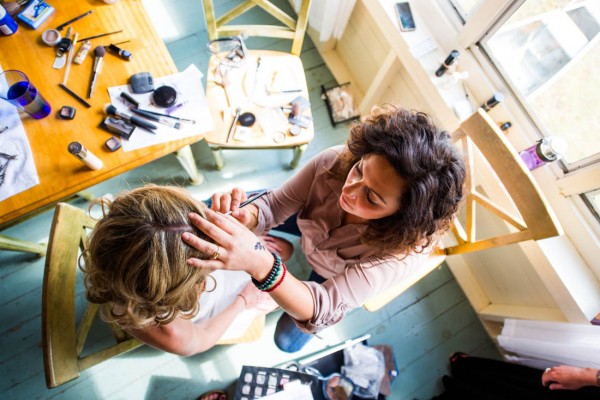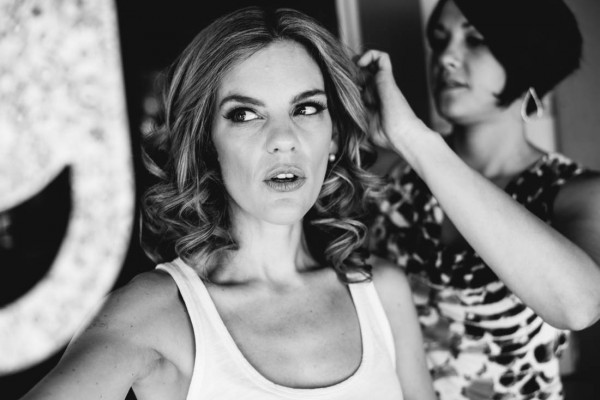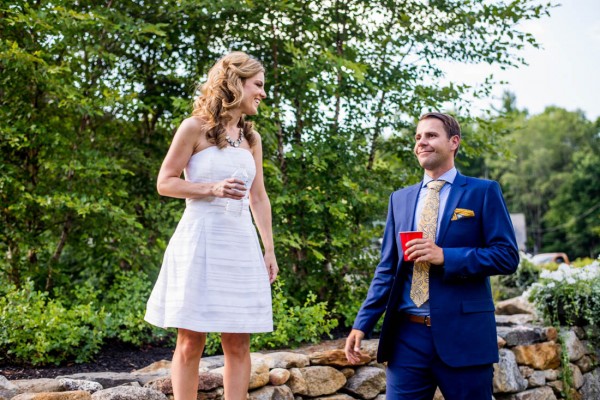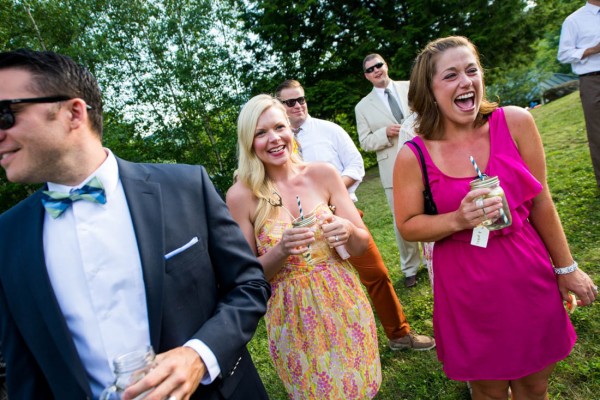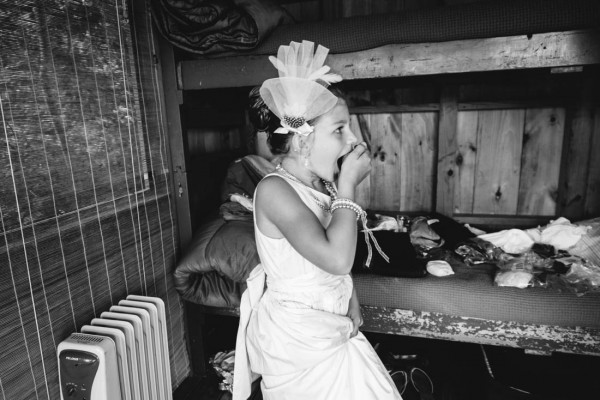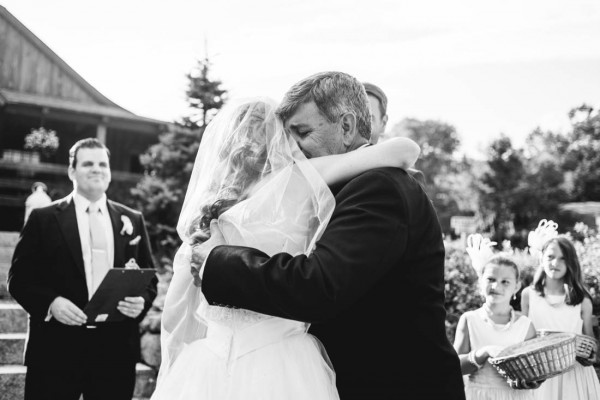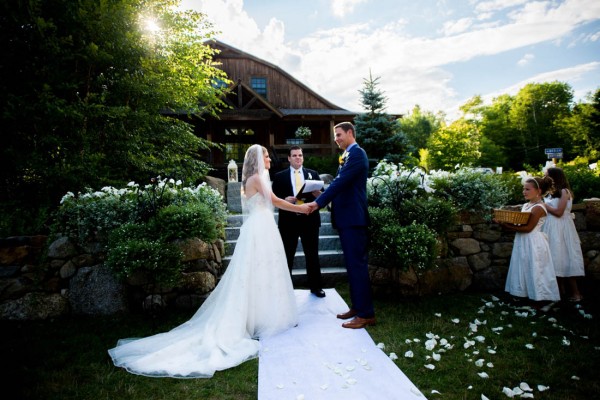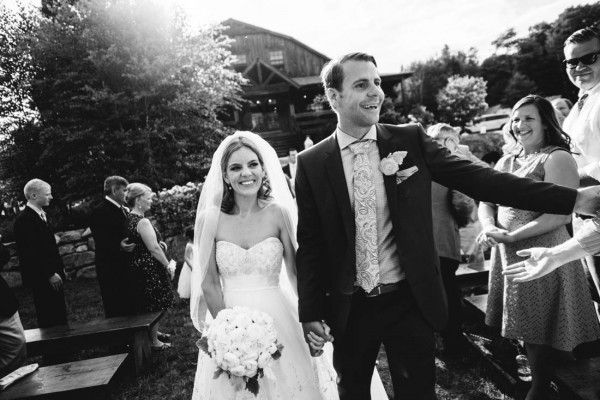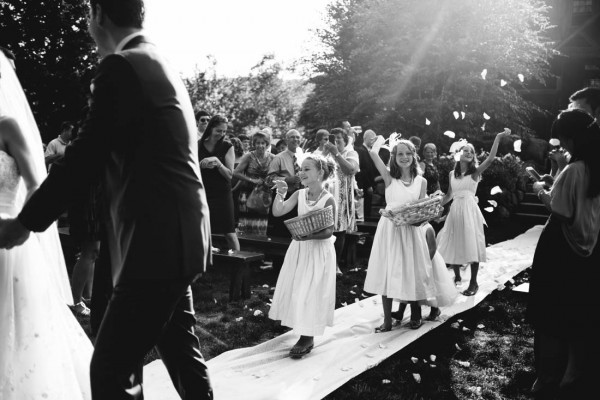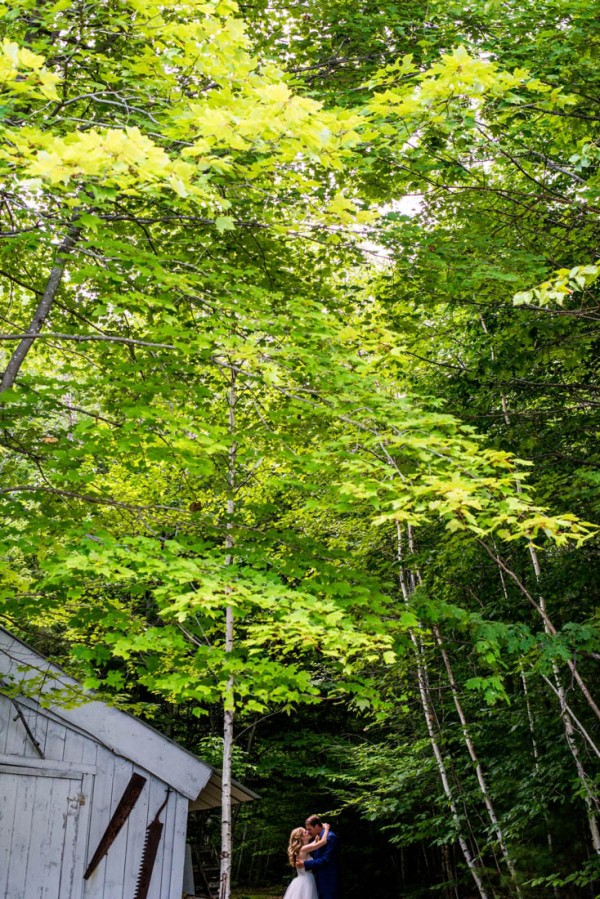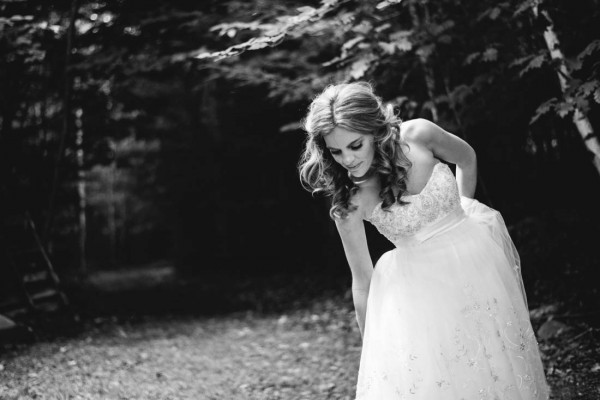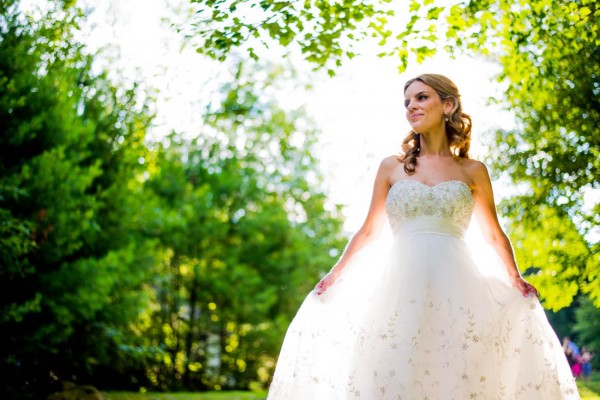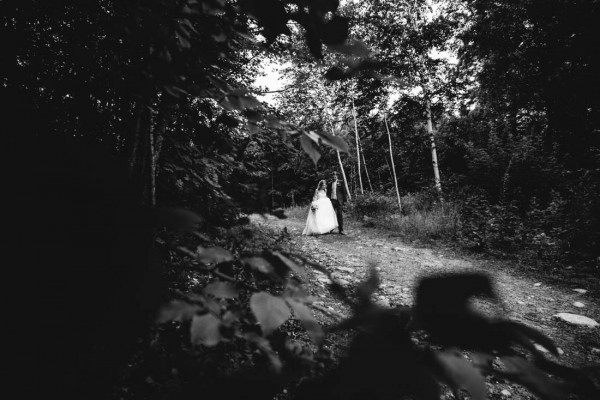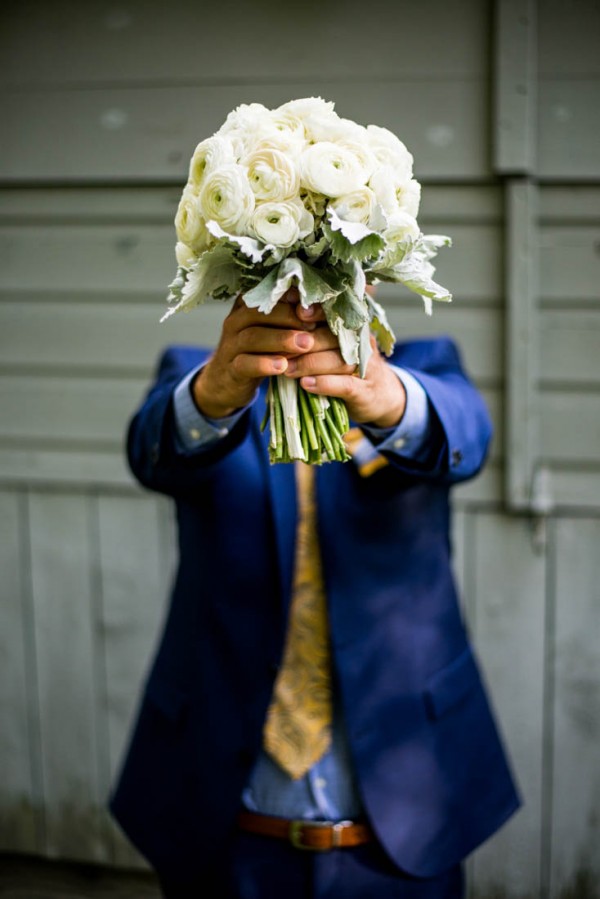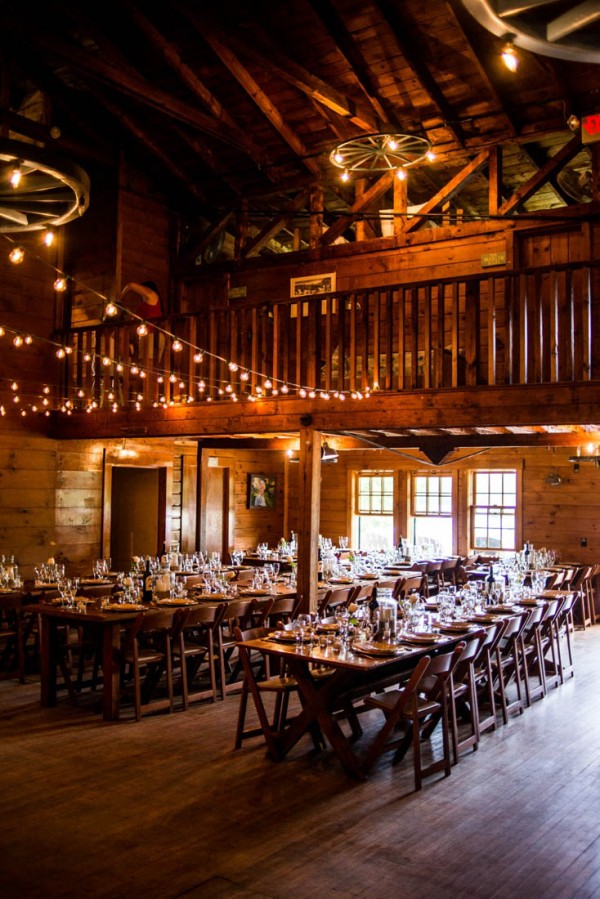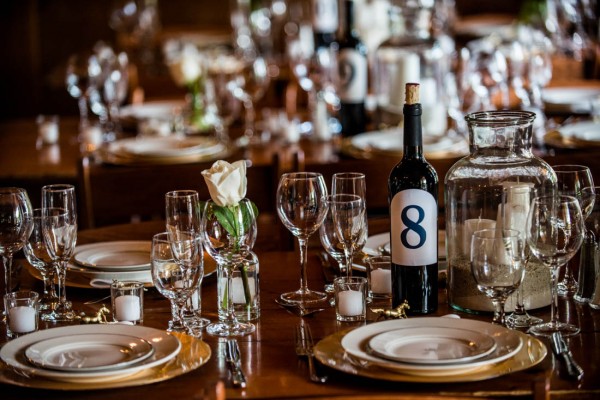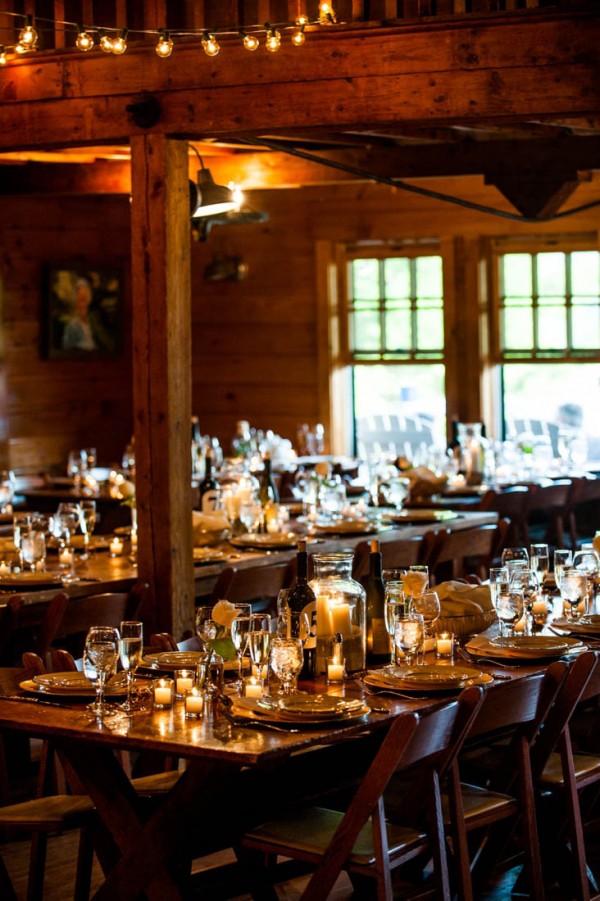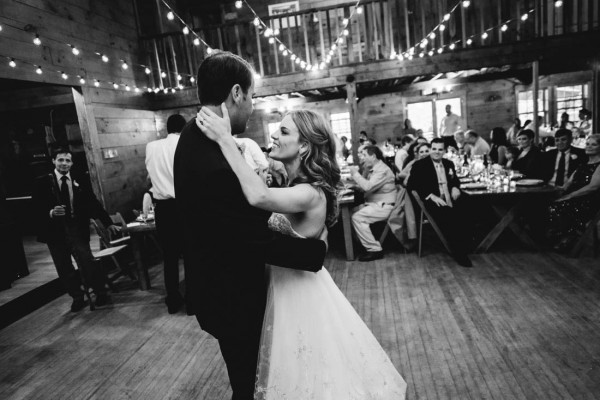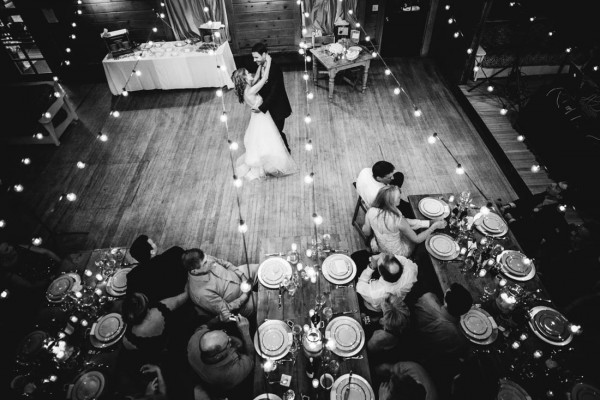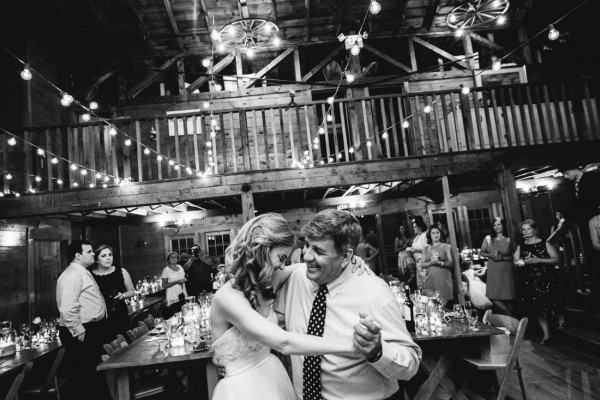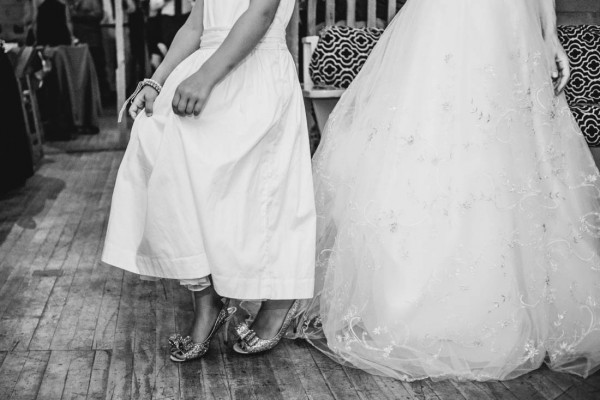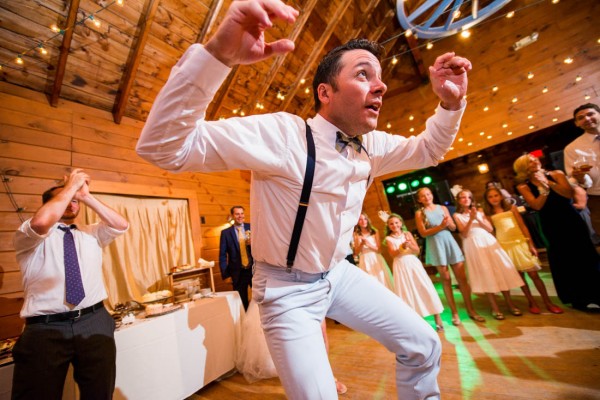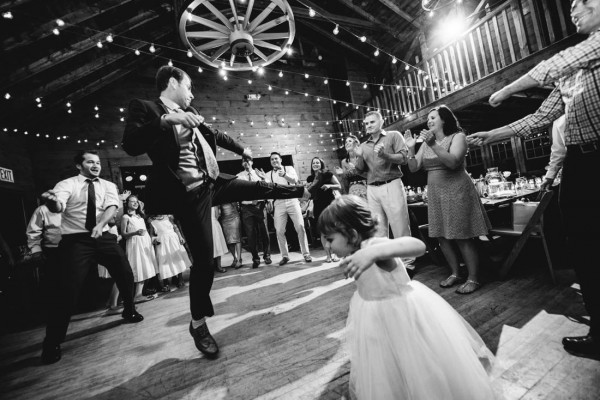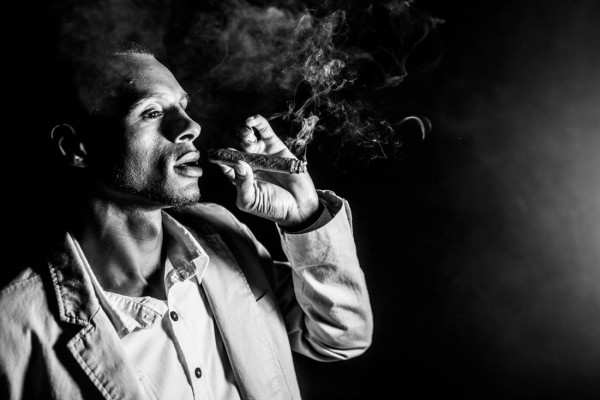 The Moments: "The surprise! Only our immediate family knew that we were getting married. A few months before the wedding we announced our engagement and invited everyone to our "engagement party." There was definitely some suspicions that something was up, and once everyone arrived for cocktail hour we announced that sadly we were ending our engagement…because it was our wedding day!"
The Couple Recommends: "Our wedding team was amazing. The pictures that Bethany & Dan Photography are one of the most beautiful wedding gifts we received. They captured the joy of the day and beauty of guests in such a natural and organic way. There were so many beautiful images that we sent our guests prints of the beautiful images that Bethany & Dan captured of each of them. Also, they are photography ninjas capturing the most amazing images without you even knowing they are there.
Our food was amazing. We never dreamed that a catering company could serve restaurant quality food. Blood's Catering service, quality, and presentation was amazing. All of our guests said it was the best wedding food…ever. I wish I could eat the food again right now. We bought 11 different cakes from Bread & Chocolate Bakery in Concord, NH. They do not have a website or a facebook page, they only have the greatest desserts that you will ever eat. One of the cooler surprises we gave our guests was 20 pizzas delivered late night. This would not have been possible without the amazing staff at Pizza Chef of Franklin who drove into the woods in the middle of the night to feed our slightly inebriated and hungry guests.
Our wedding would have been a complete disaster and TT would have had a nervous breakdown without the help of the amazing team at All The Fuss Events. Emily and her team made it happen, got it done, and never bothered the bride with the small stuff. Our families want to adopt Emily because she confidently and ably overcame any obstacle and managed every personality. Aaron Denny is a perfectionist. We have been to many weddings where music was completely out of tune with the guests. Aaron played only music that we love. It was the soundtrack to our lives and enhanced the entire experience.
We had the good fortune of having a jeweler in our family. TT's brother, Leo Gerrior is the manager of Day's Jewlers in Portland, ME. One of the most fun parts of getting engaged was having Leo scour the world for just the right blue-green sapphire to create a unique engagement ring. Leo brought us stone after stone until we found the perfect one for us. He also married us!"
The Wedding Team:
Photography – Bethany & Dan Photography
Event Planning – All The Fuss Events
Venue – Bluewater Farm
Floral Design – Cobblestone Design Company
Catering – Blood's Catering, Pizza Chef
Cake – Bread & Chocolate
DJ – Aaron Denny
Makeup Artist – Kriss Cosmetics
Hair Styling – Not So Plain Janes
Wedding Dress – Casablanca
Groom's Apparel – Hugo Boss
Rings – Day's Jeweler's
Thanks Bethany & Dan for sharing such fun images of Theresa and JJ's New England wedding. For more New England wedding inspiration, check out Greer and Austin's waterfront Cape Cod wedding.