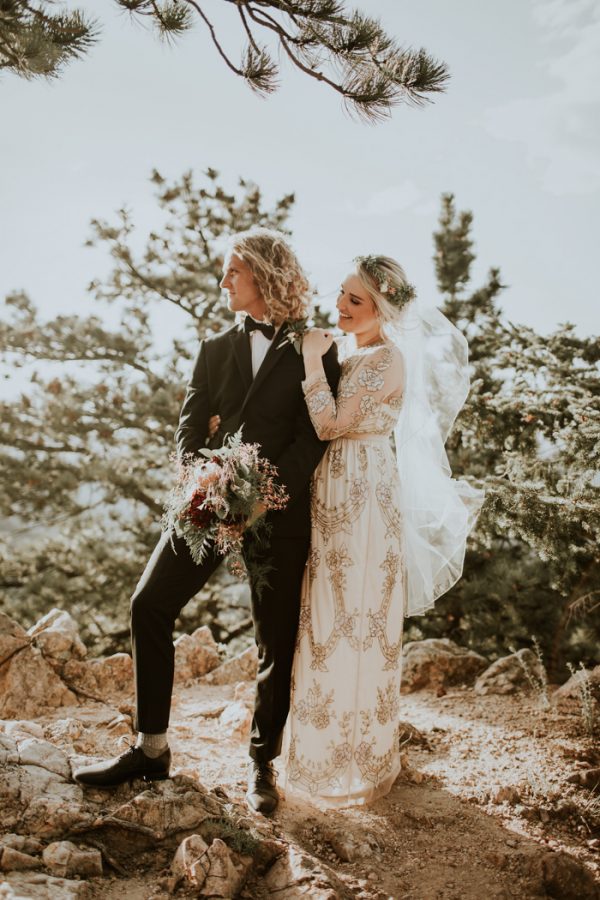 After a couple of years doing the long distance thing, Blair and Blake decided to have their destination wedding at Chautauqua Park in Boulder, Colorado. Having had their first date and first kiss in Colorado, it was destined for them to head back to the Centennial State to promise their love to one another. The details and warm tones in Blair's dreamy BHLDN gown goes perfectly with the Colorado golden sun, and use of greenery during the reception brings in the outdoors in. Nicole Veldman Photography + Video ventured out to Colorado with Blair and Blake, and she perfectly captured their sweet love.
The Couple:
Blair and Blake
The Wedding:
Chautauqua Park, Boulder, Colorado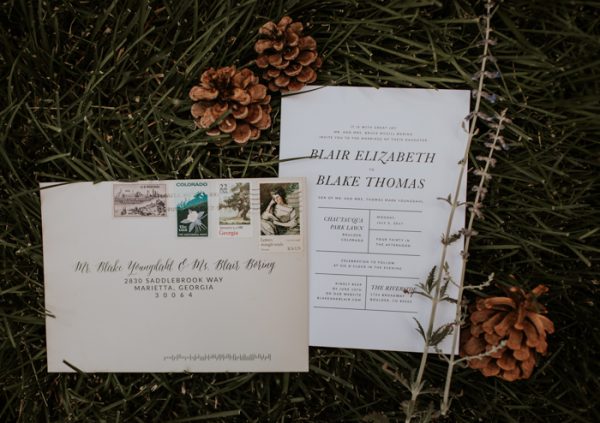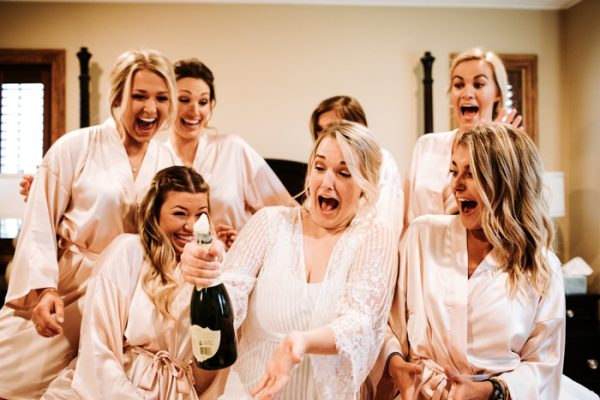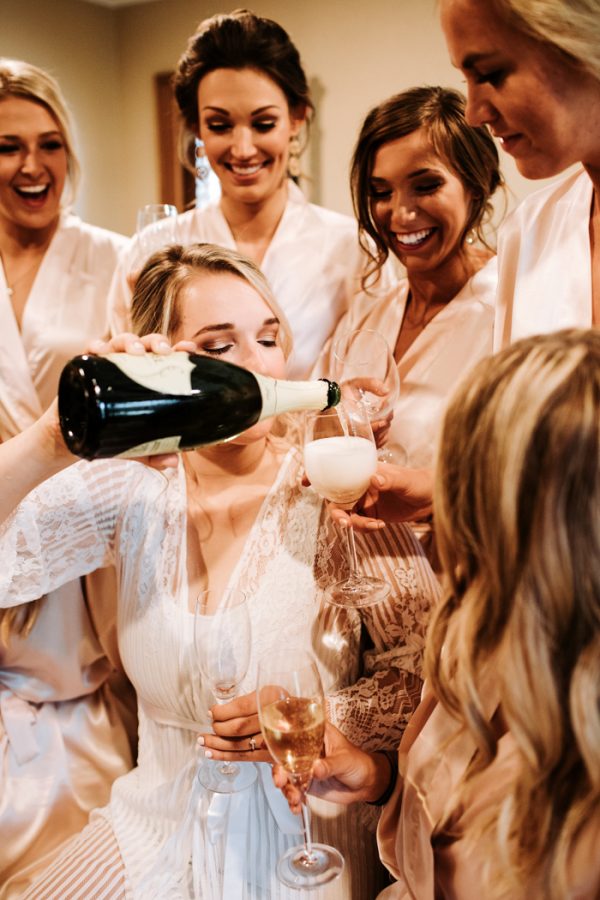 The most important part of planning our wedding was making it feel genuinely "us." We didn't want to choose anything "just because." We made each decision based on our individual and unique style as a couple!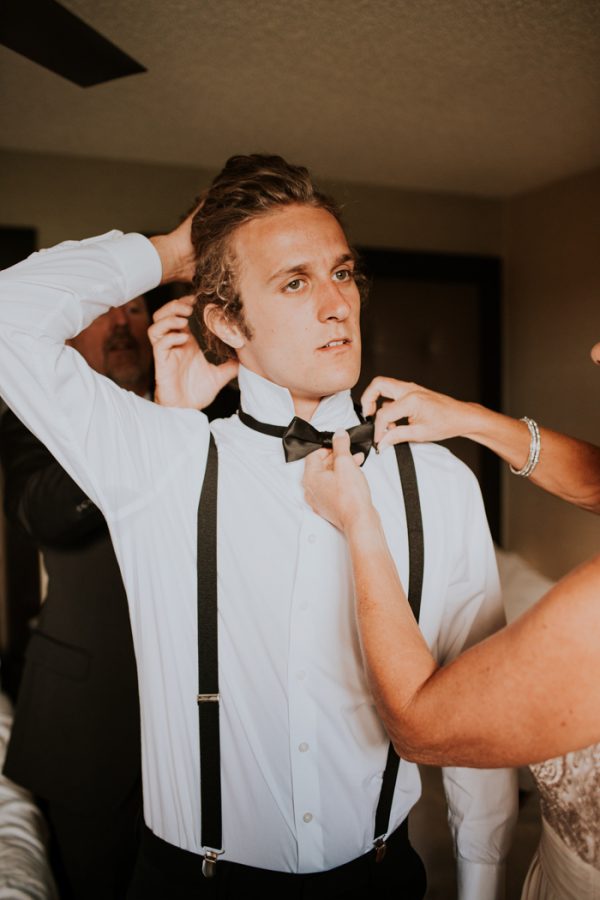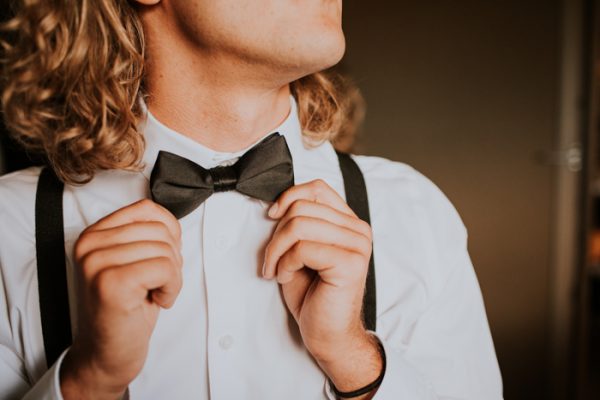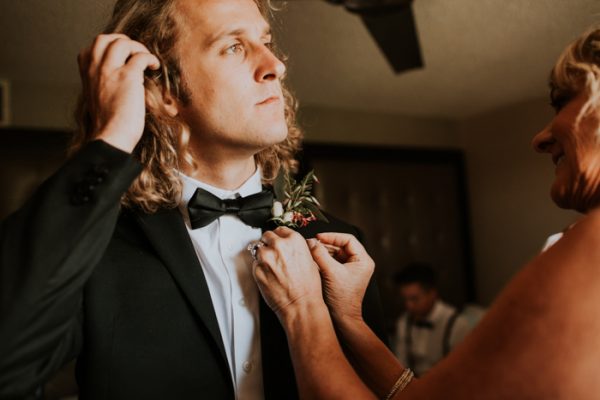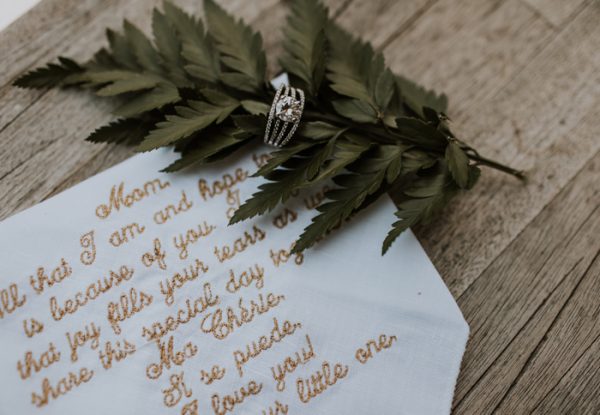 My mom and I did all of the planning for our wedding. This was a much bigger task than I realized, but it turned out beautiful and exactly as I envisioned! I will say, looking back, it would have been very helpful if we designated certain conversations to be strictly wedding planning or strictly mom/daughter time. My mom and I would get really overwhelmed when every conversation turned into talking about the wedding! Sometimes I just needed to talk to my mom!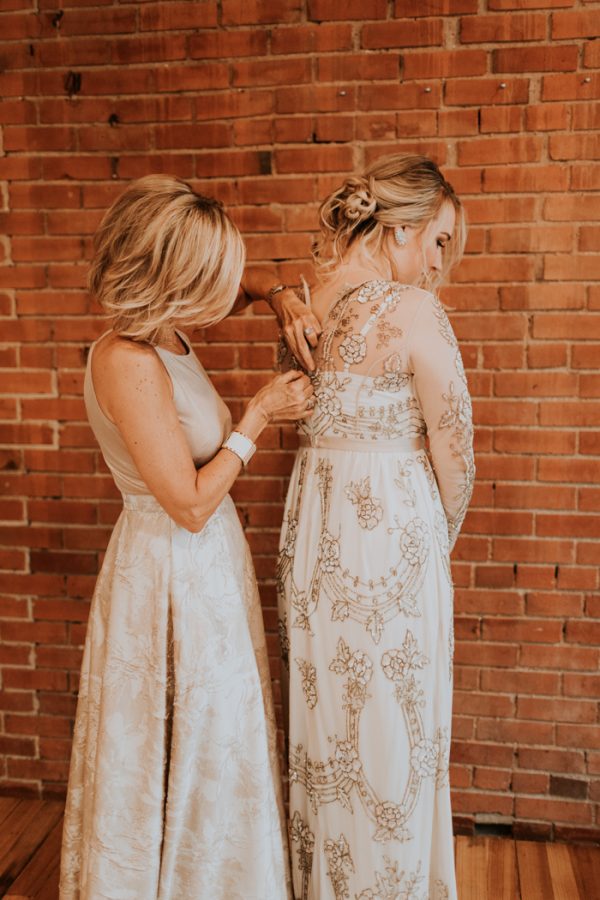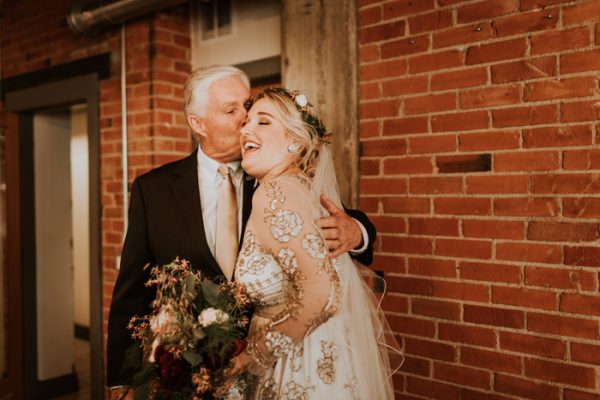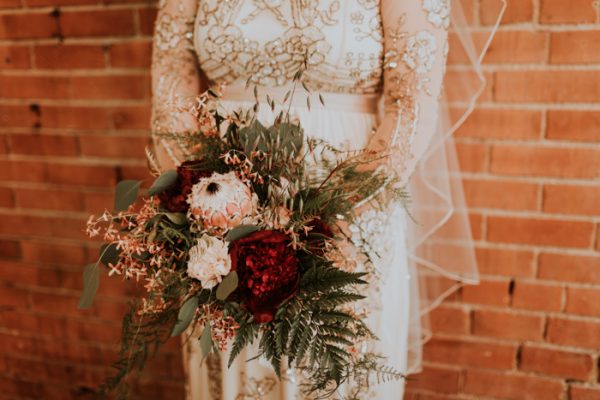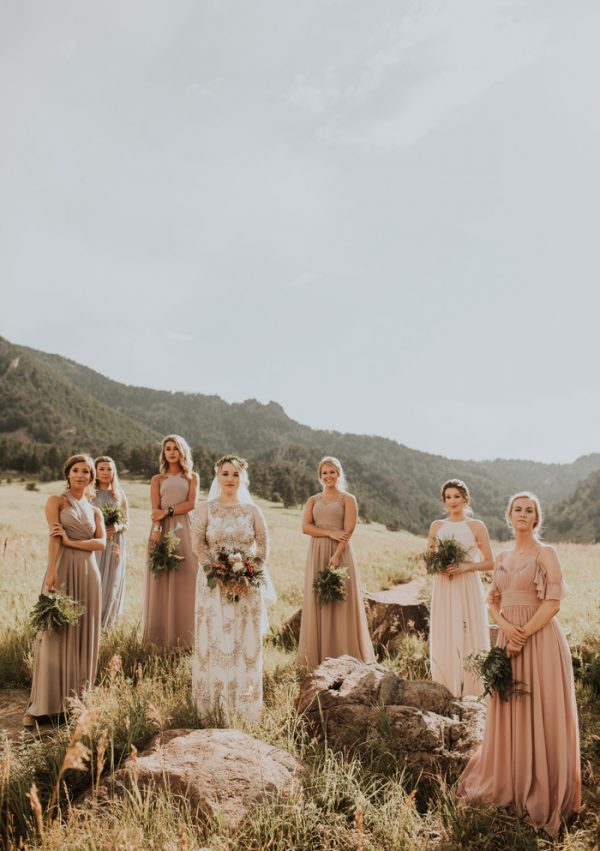 For my bridesmaids and maid of honor I really wanted them to feel themselves and comfortable. I personally don't like the tradition of giving each one of my beautifully unique friends the same dress. I wanted them to express who they were and what looks best on them. I gave them a color pallet and let them choose the dress, style and color on their own. Naturally they looked beautiful together!!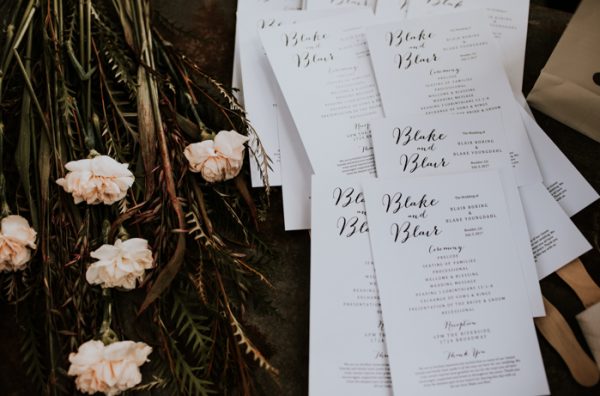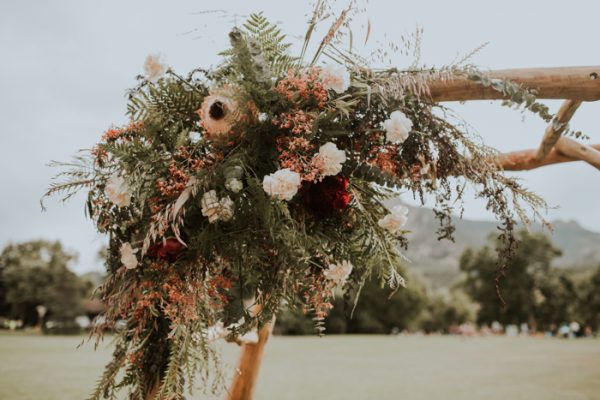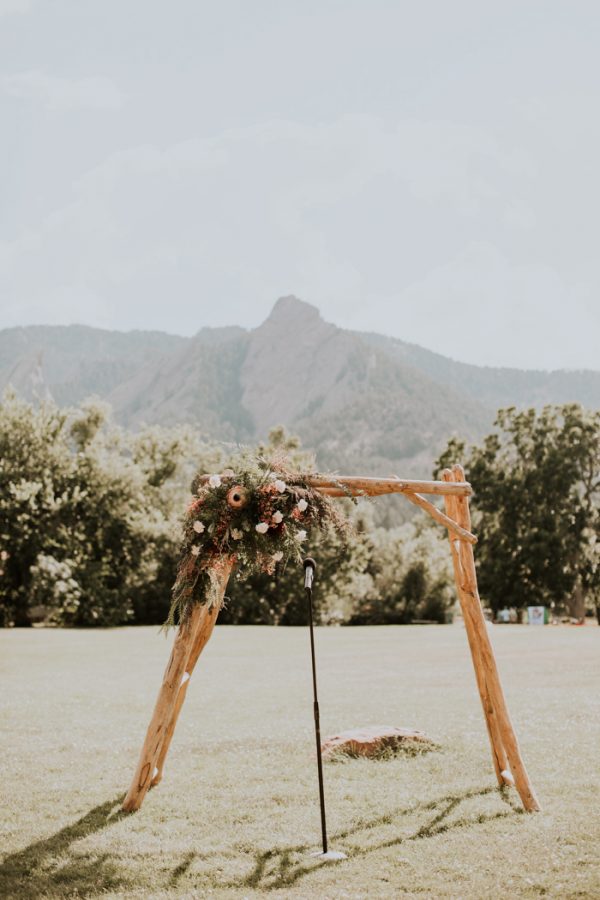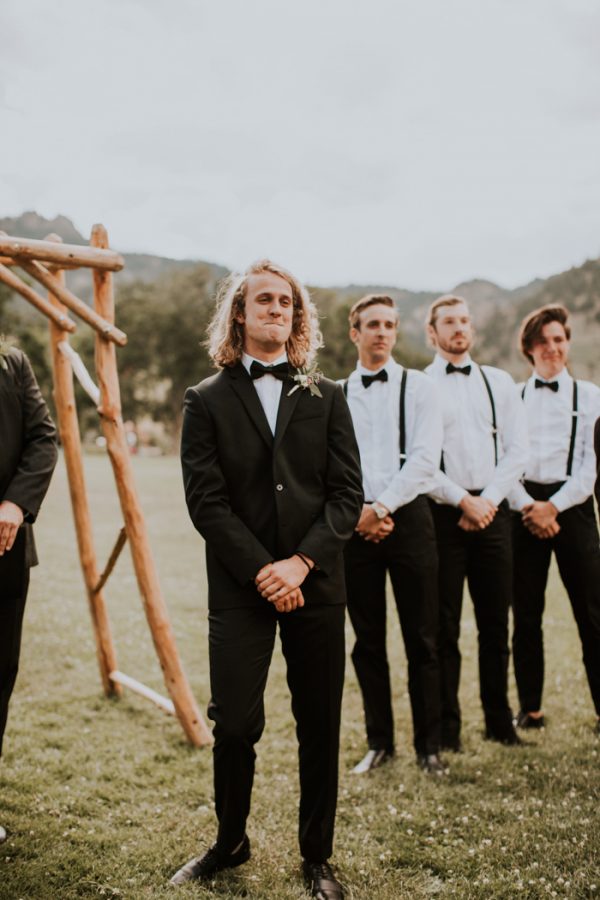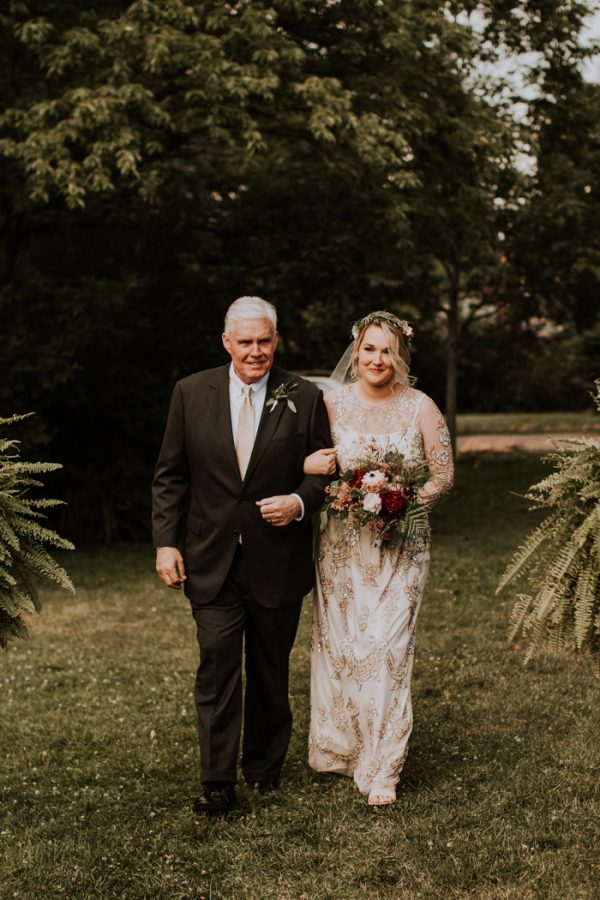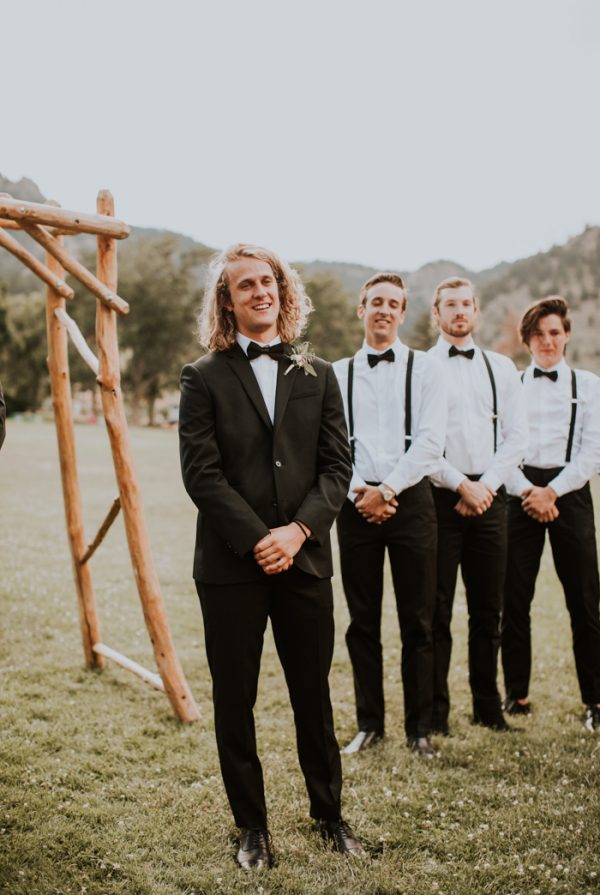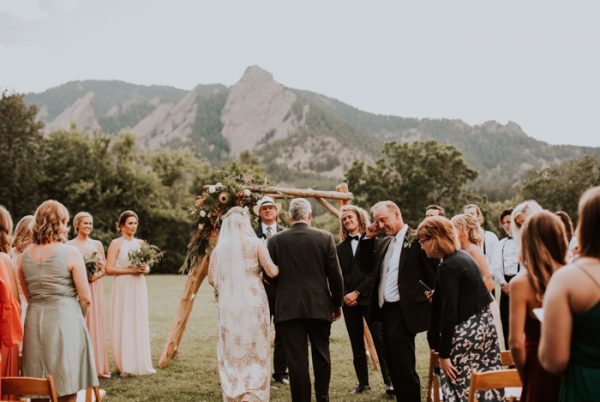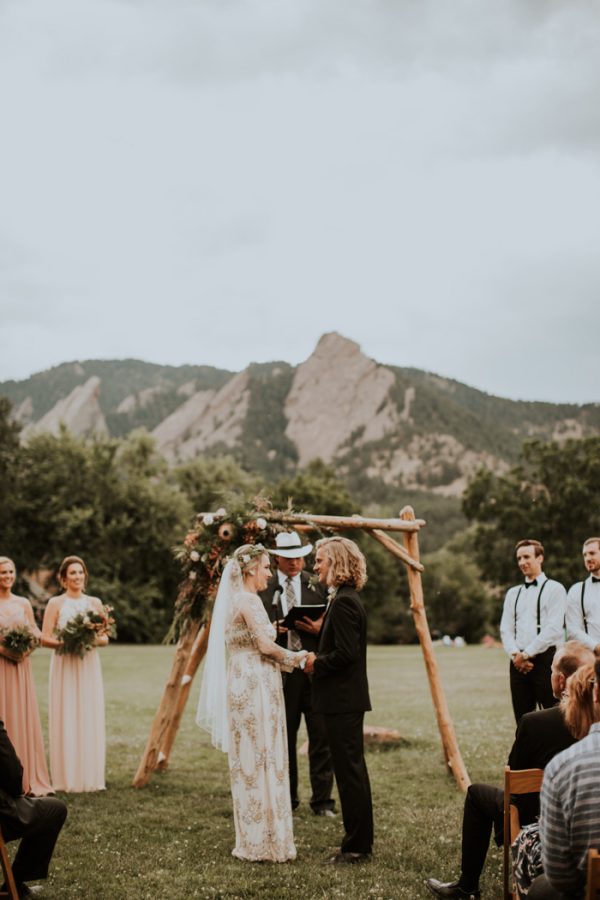 We wrote our ceremony script, and my uncle was our officiant. We also didn't designate sides because we wanted it to be a merging of families!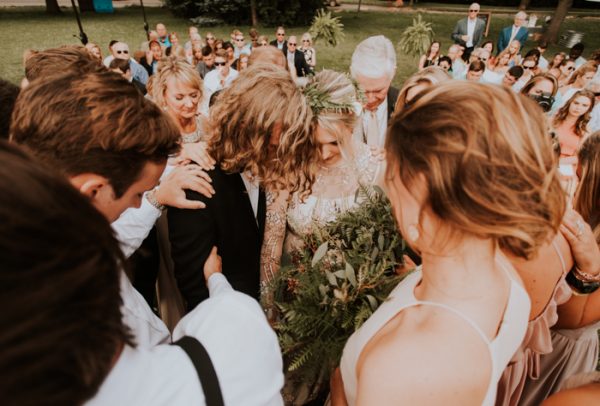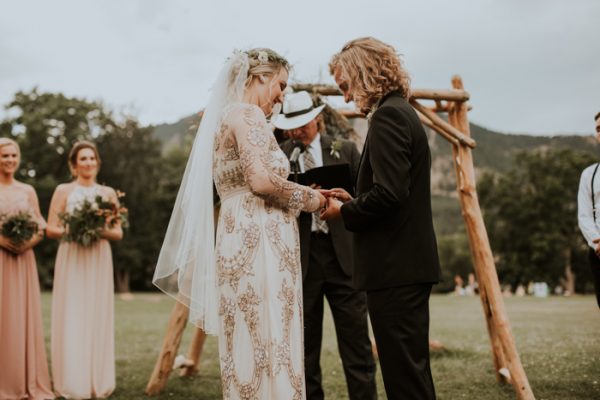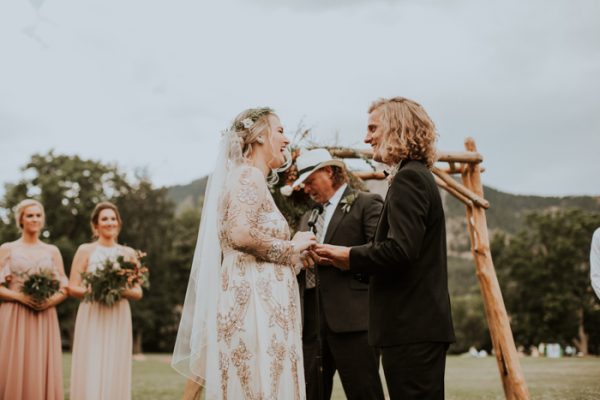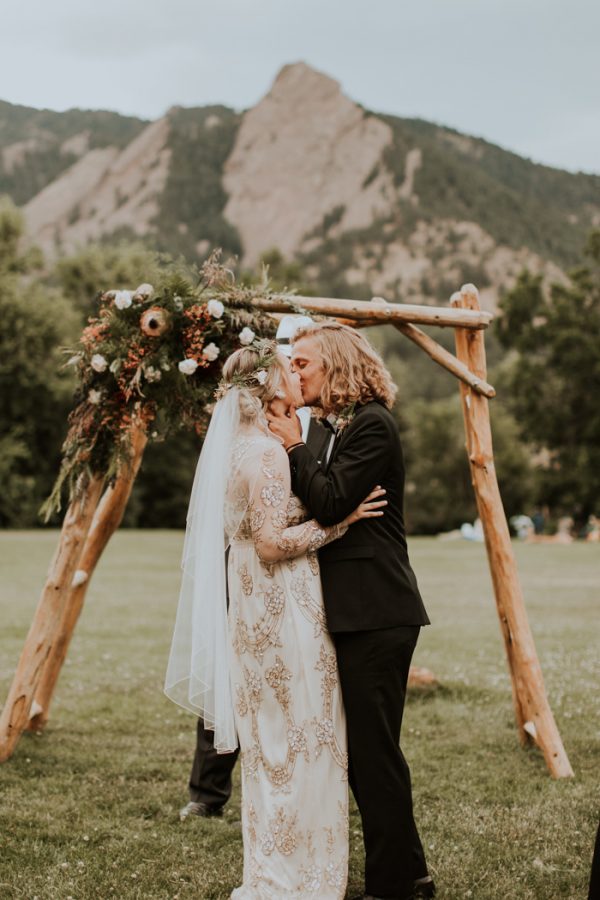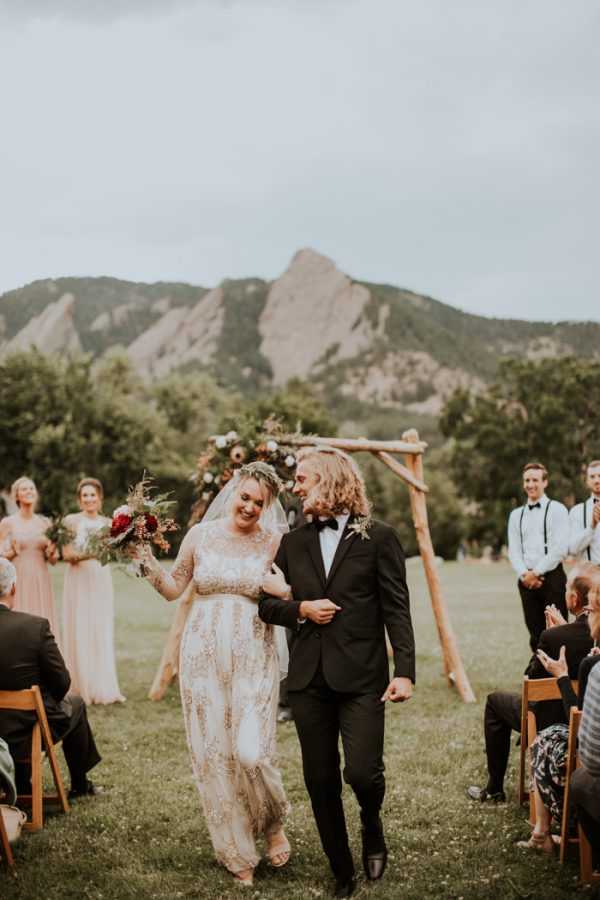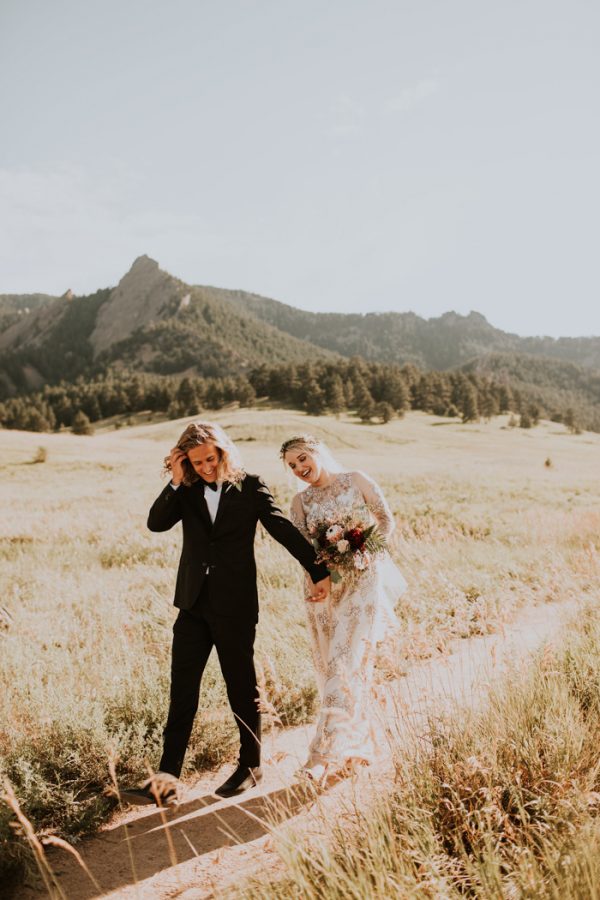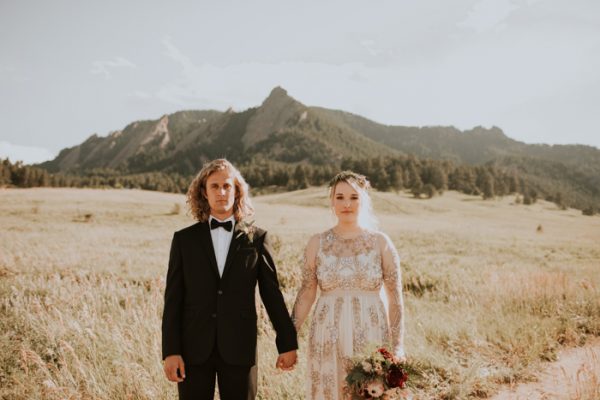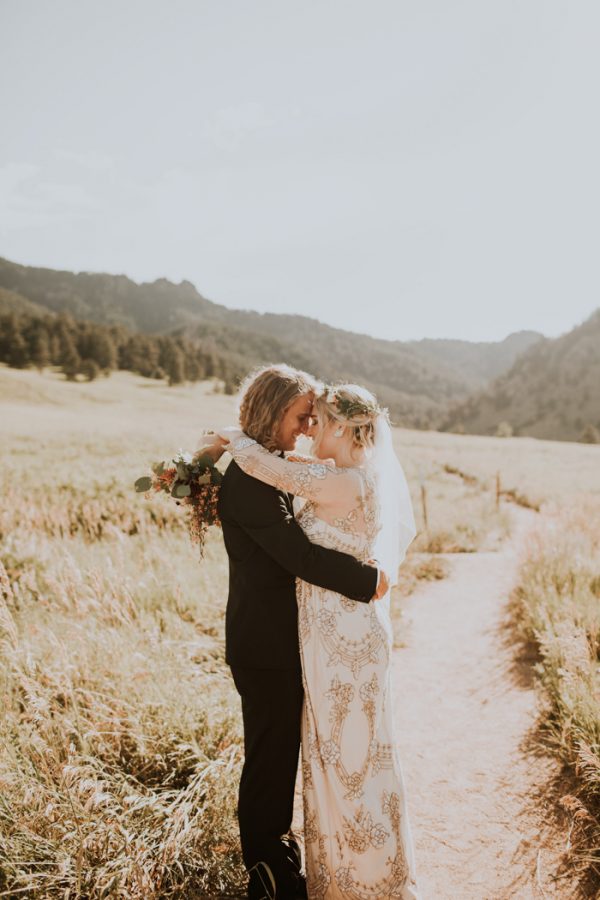 Blake and I were in a long distance relationship (12 hours apart) for 2 years. Colorado is where we met, went on our first date, said we loved each other and is where we want to live one day. Naturally we decided on a destination wedding there. We decided on Boulder because it was close enough to the airport honestly and we chose Chautauqua Park because of the gorgeous scenery and wanting to be married outside in the mountains. I found d our reception venue online without ever visiting but thought it was gorgeous and it was right on the river.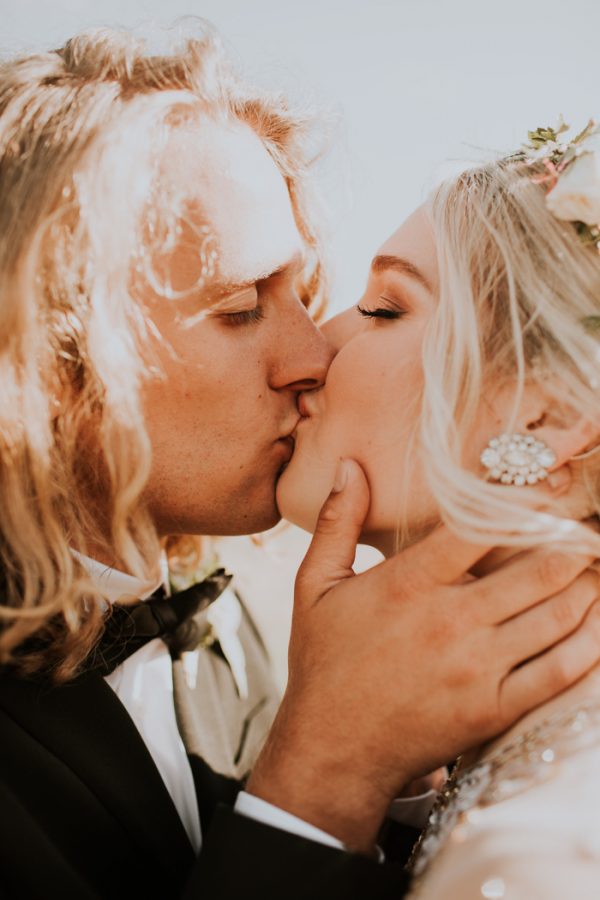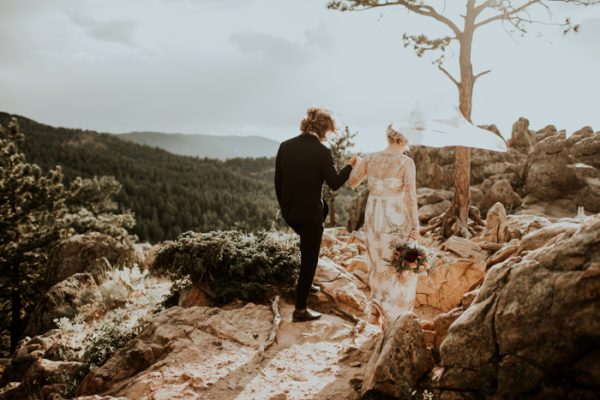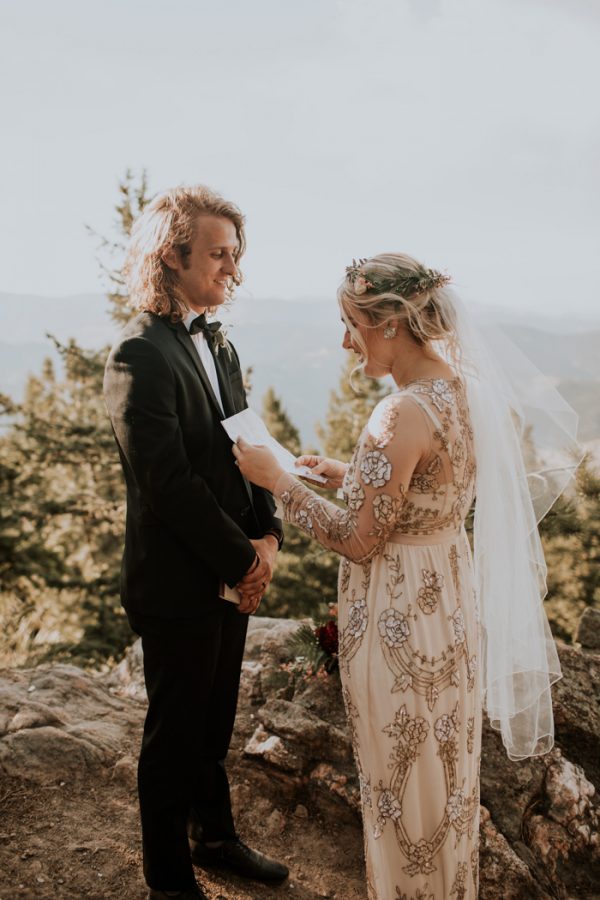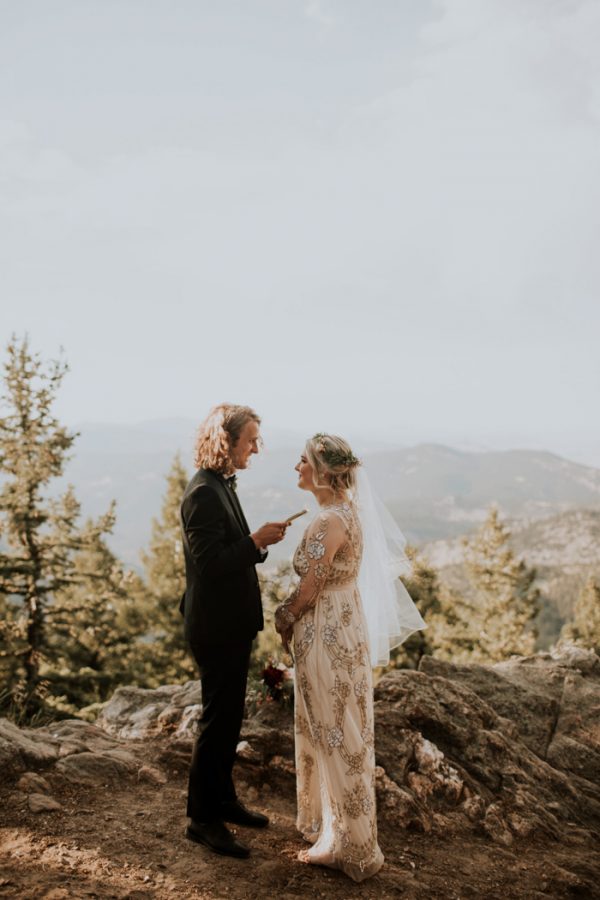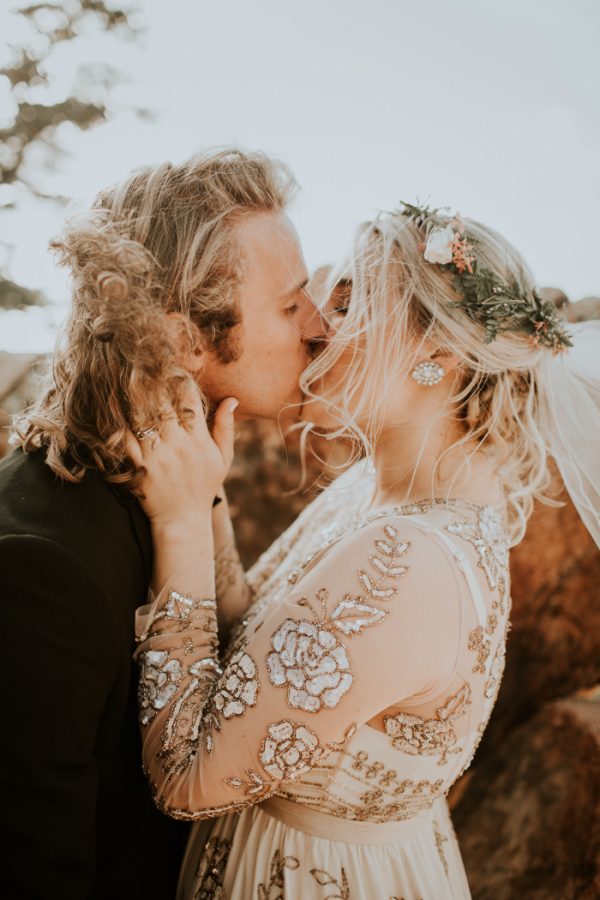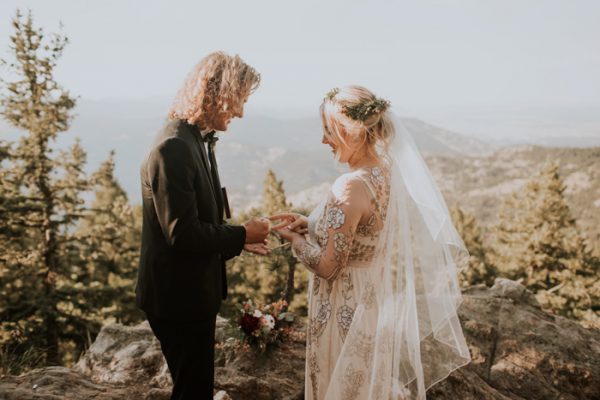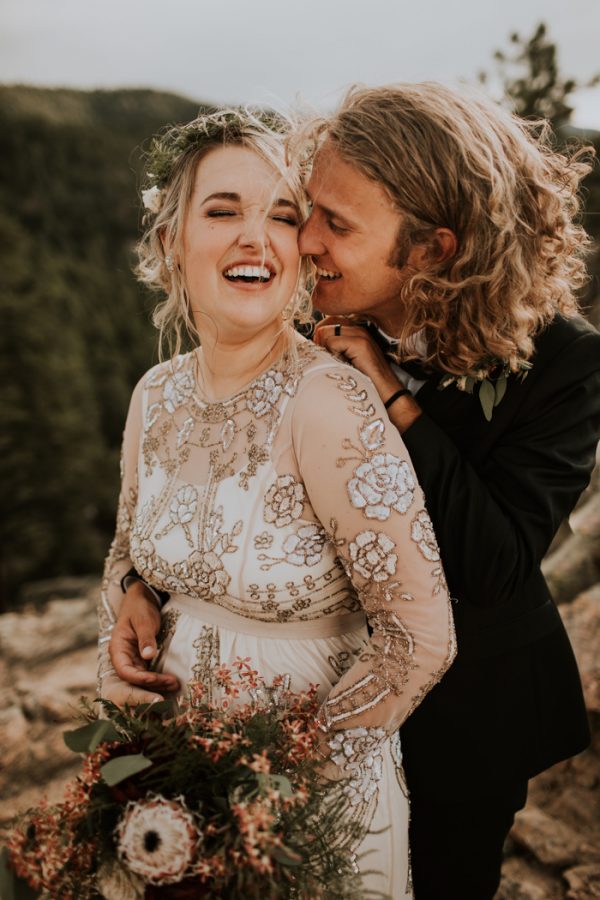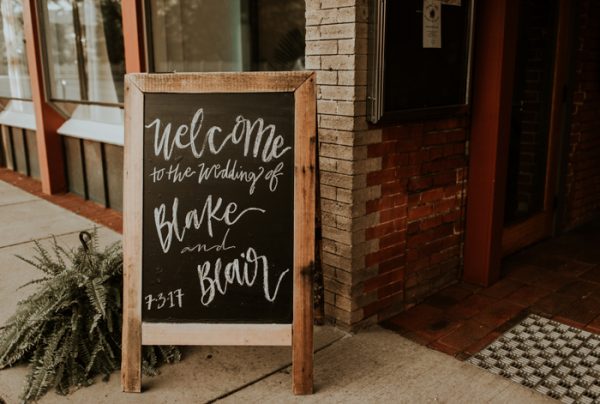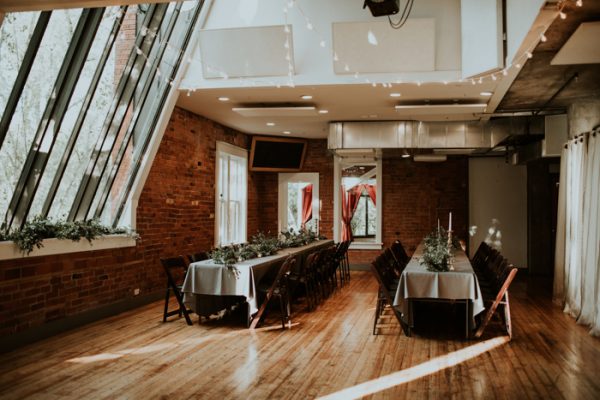 Our wedding colors were neutrals and greenery. There wasn't really a strict color pallet, I knew I wanted the place exploding with greenery because I love plants and the neutrals were an easy addition. I wanted everything to feel very earthy and natural!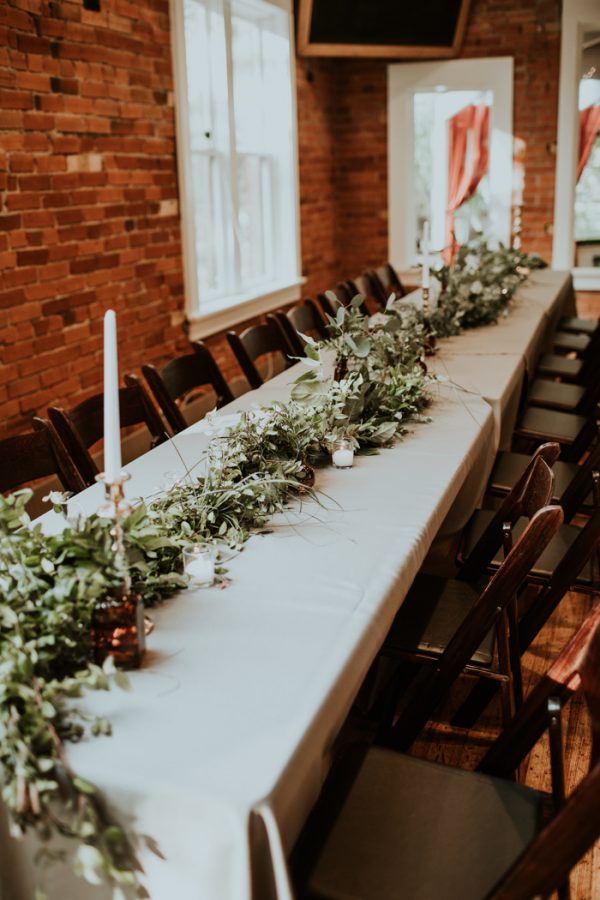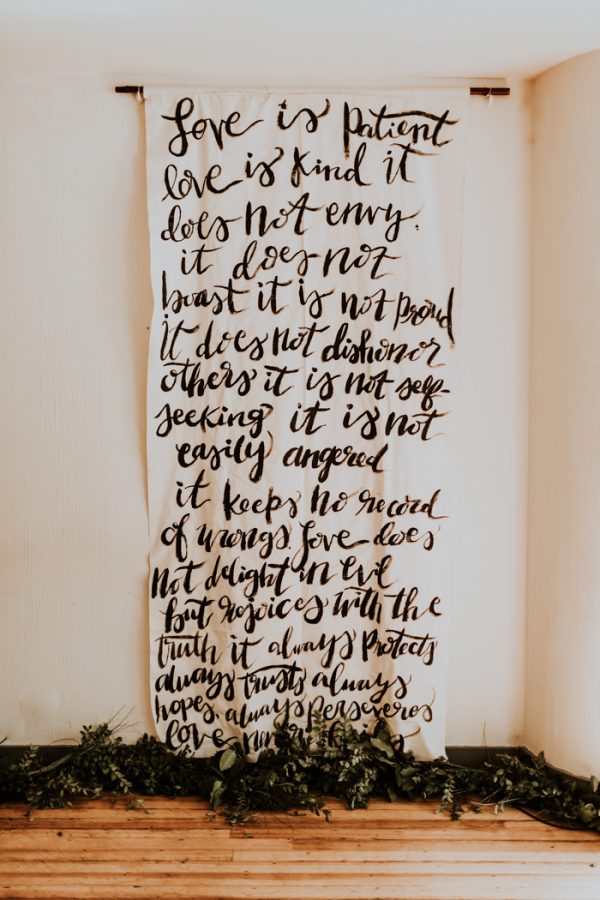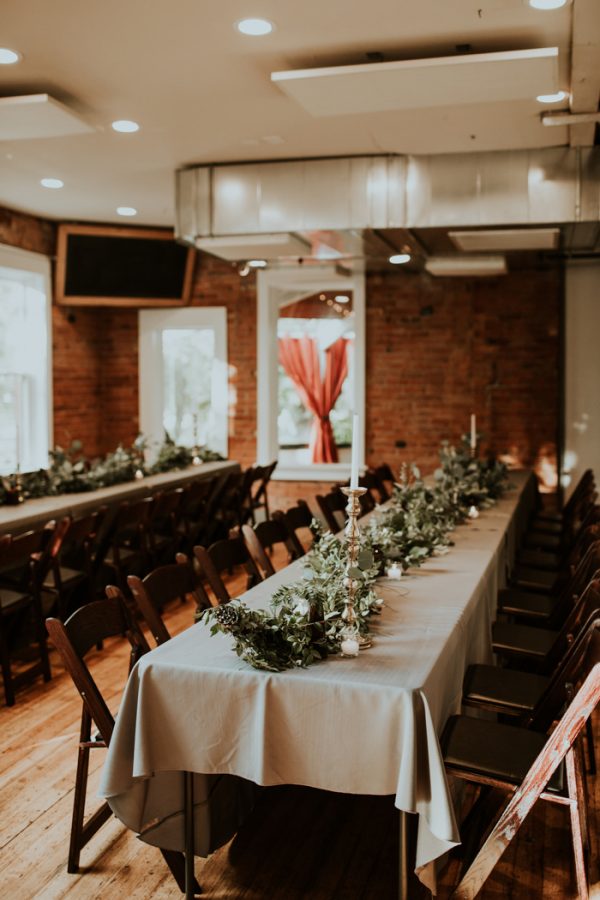 If you know me at all, you know my love for tacos. We hired a food truck to serve chips, salsa and guacamole during cocktail hour and had tacos for dinner!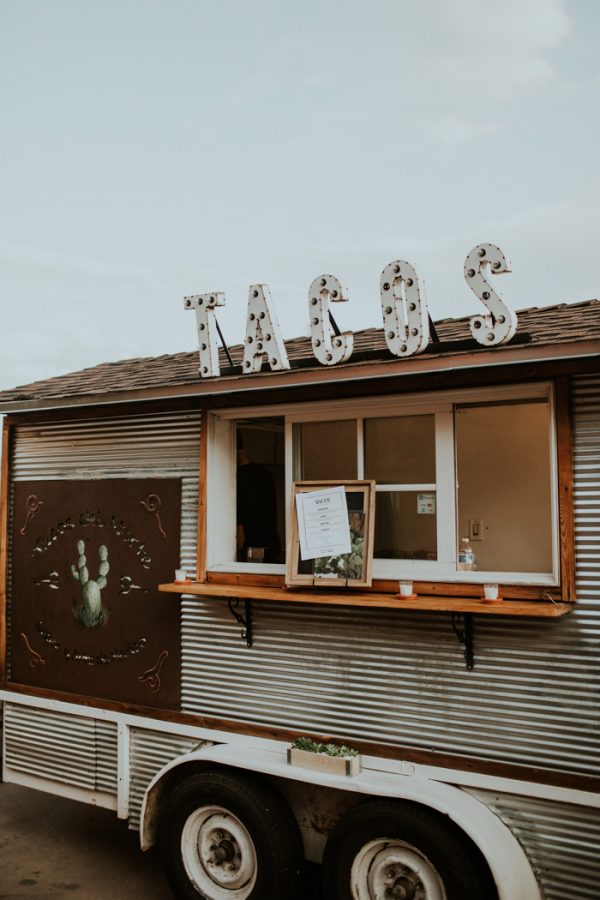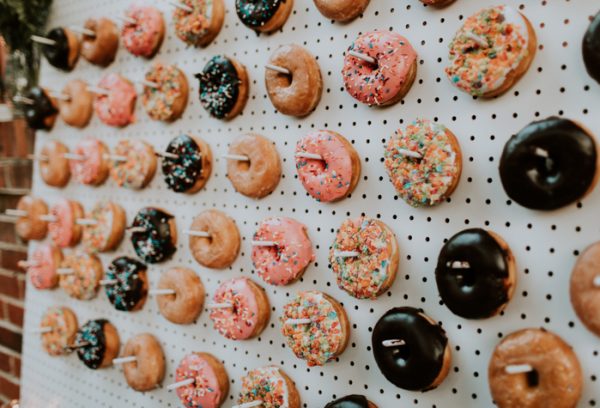 Lots of people helped me DIY a few things for the day! One of my bridesmaids lives in the Denver area and made our donut wall. I painted one of our favorite verses on a banner for the reception and all of the greenery at the reception was put together by the ladies in my family! We also bought a plain cake and I quickly added greenery to it on the day of – we saved a lot of money DIYing some of the flowers.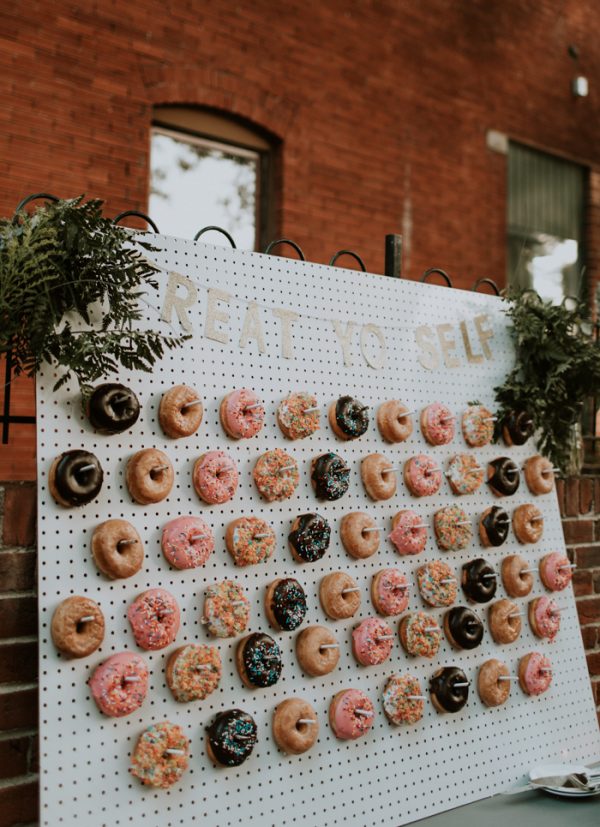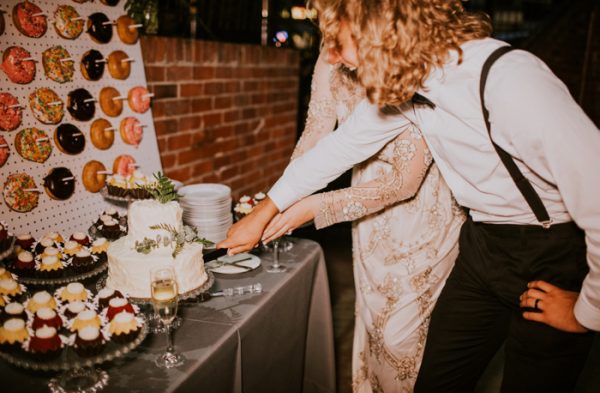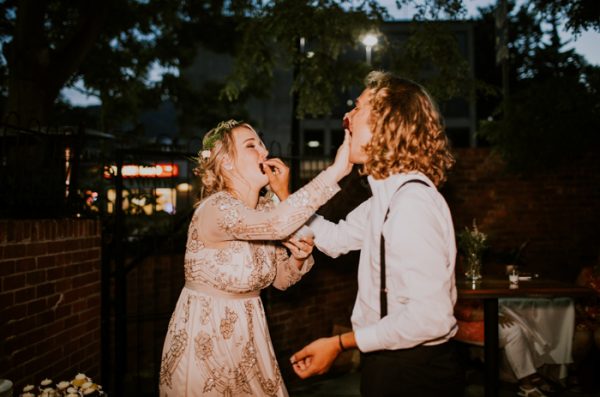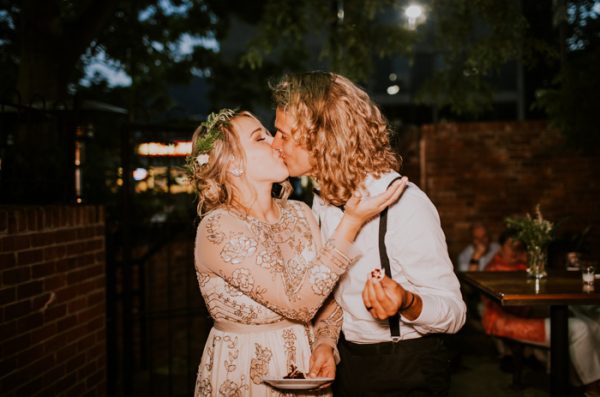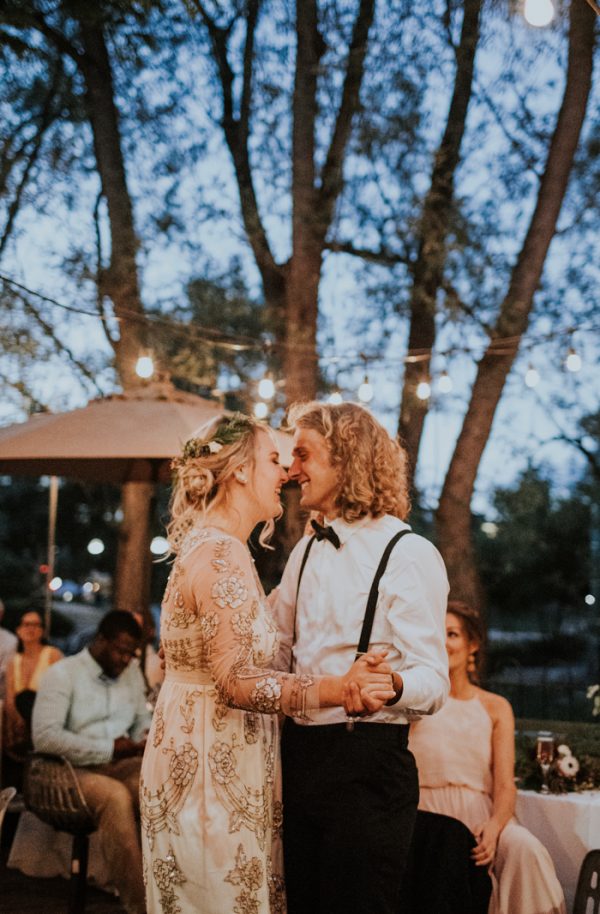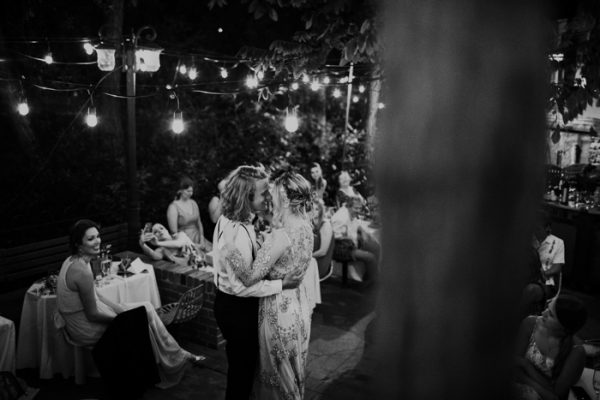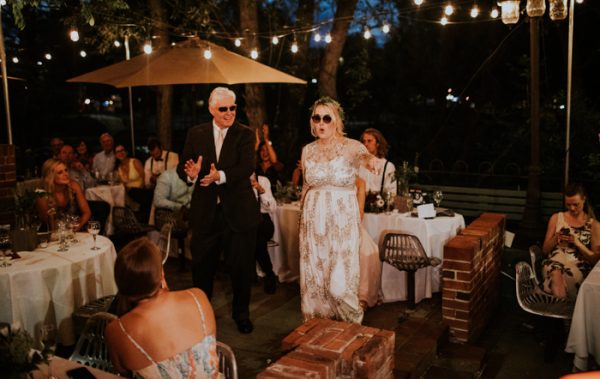 Nicole is amazing. She's hilarious and professional and was incredible at wrangling our crazy family and wedding party for photos! Her style of photos are so warm and elegant and exactly what we wanted for our Colorado wedding. One of my favorite parts of the day was when she was taking photos on the dance floor while dancing around with everyone! It was hilarious and made everyone feel so comfortable! We feel honored to get to call her a friend now.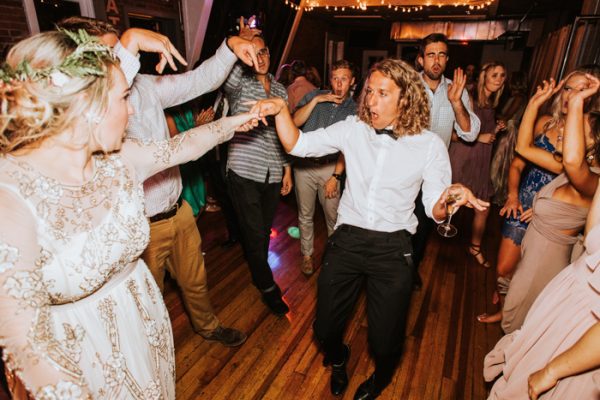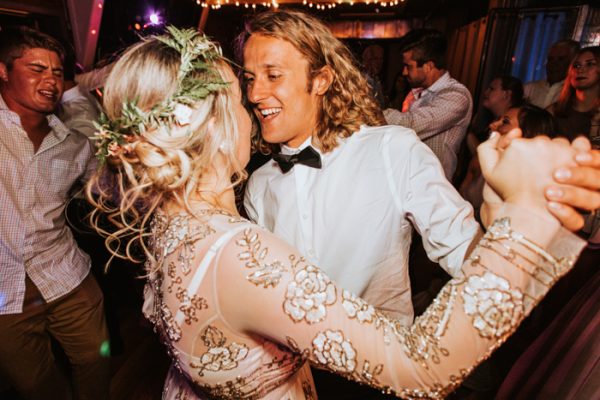 A big thanks to our Junebug member, Nicole Veldman Photography + Video, for sharing this Boulder elopement with us. For more of Nicole's work, take a look at this vintage Georgia forest wedding at McCrite's Cottonwood Estate.