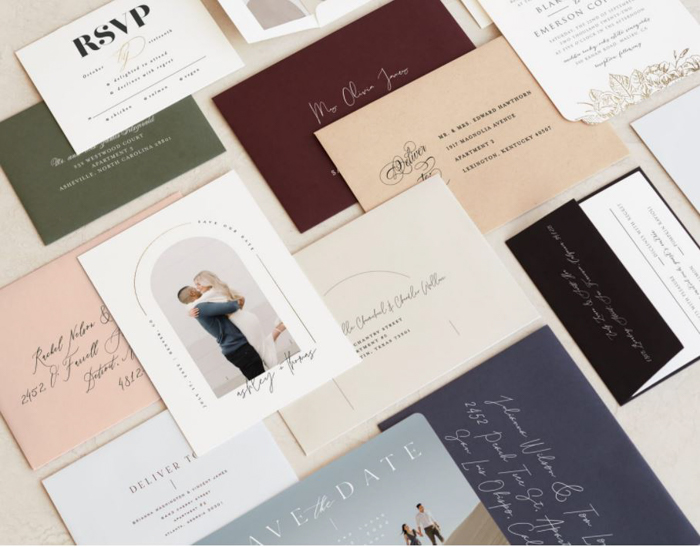 Once you've settled into the wedding planning process and chosen your wedding date, it's time to let your guests know when you'll be tying the knot. Not sure where to begin? Luckily, Minted has hundreds of Save the Date cards available to help announce your wedding date. In five easy steps, you can communicate that the happiest day of your life is coming soon!
Step 1. Choose Minted
All Minted products are fresh. This translates onto their luxurious papers with vibrant inks to create a beautiful wedding announcement that is unique and art worthy—and will bring a beautiful splash of color to their refrigerators.
To become a fresh Save the Date design, Minted's community of artists and designers create breathtaking artwork. These designs are entered into contests that the same community of artists votes to decide which designs will become Save the Date cards. This process of opening their platform to artists from all backgrounds and enlisting them to vote guarantees that a wide array of beautiful, unique, and stylish products will be available.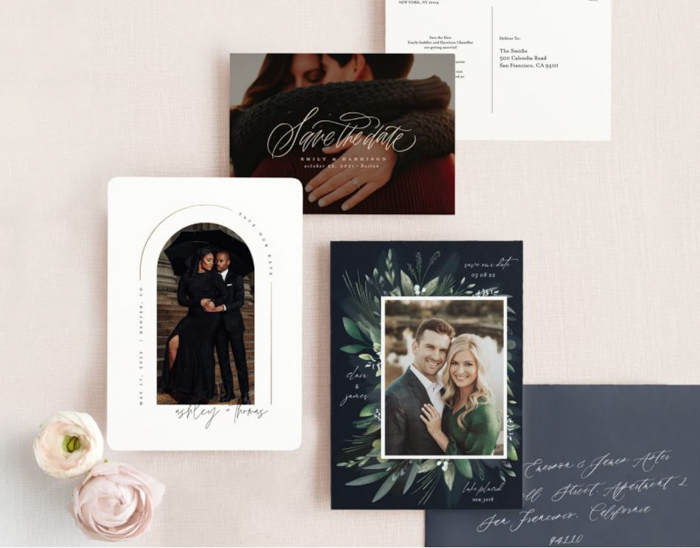 Step 2. Utilize Images or Don't—It's Up to You
Many designs will allow you to feature multiple photos—you can find them by clicking the drop-down menu of filters and look for the one labeled "Photos." By selecting the number zero you can also view non-photo save the dates if that's more your style.
Step 3. Start with Fresh Designs, Then Customize
Most of the designs on Minted allow couples to change the text color, font, and even the message! You can try alternatives like:
Or try your date spelled out or using numbers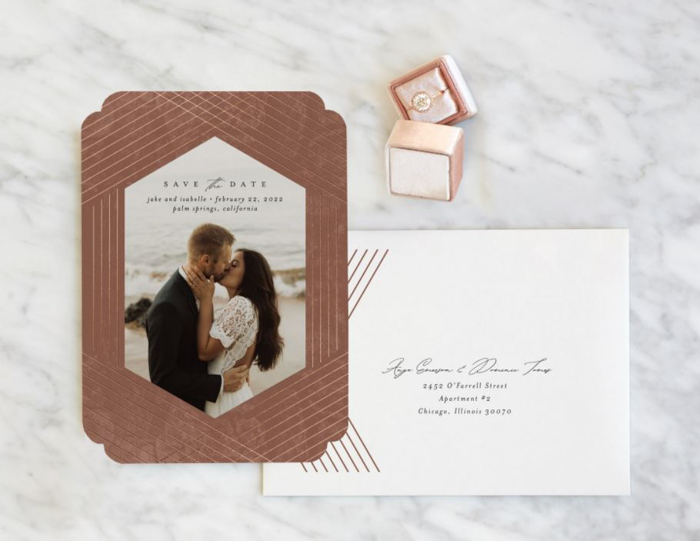 Step 4. Print and Ship
After you've settled on the images and text, it's time to print and ship your Save the Date cards. Minted's special attention to detail keeps on coming with a commitment to excellence in their printing process. Their paper is specially formulated by their partners for optimal photo printing quality. Your beautiful engagement photos will look stunning on any one of their styles.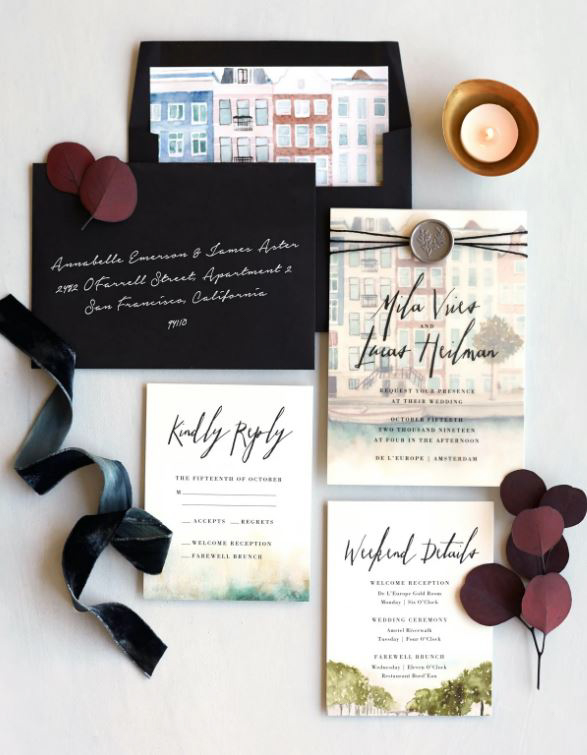 Step 5. Don't Wait, Get Started Now
Get started building your own customized and gorgeous Save the Dates on Minted's website. Then when you're finished be sure to order enough for your guest list. If you're having trouble getting started with that list, we can help.