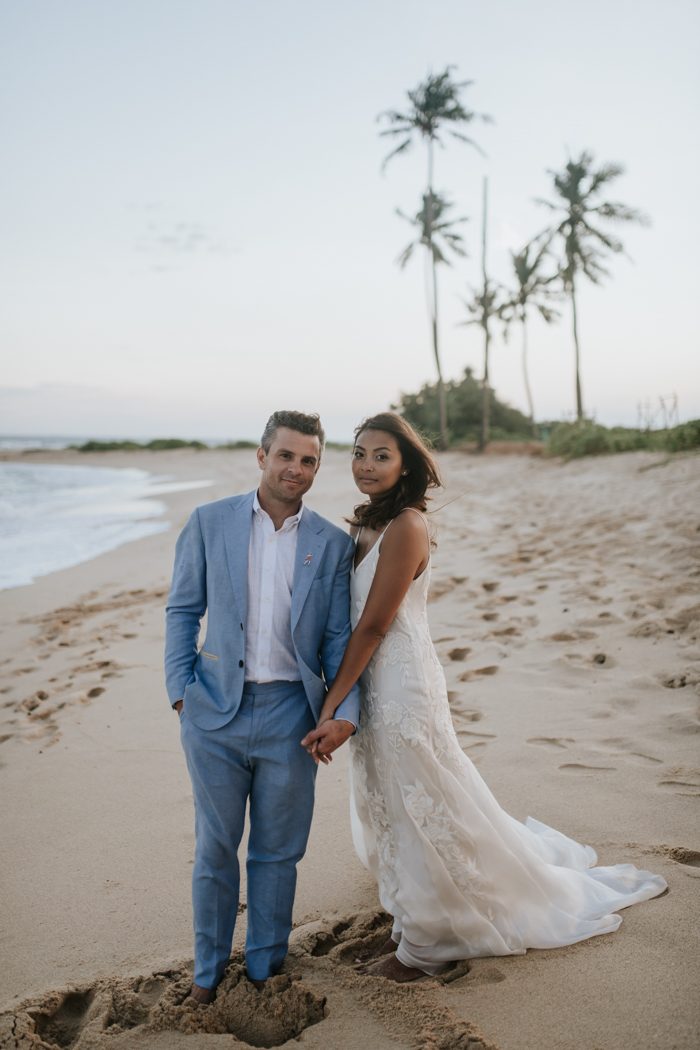 When Kimmy and Andrew decided to have a beach wedding, they knew they wanted a location not many couples think of. So, they followed the groom's family roots back to Sri Lanka and tied the knot at the beautiful beachfront resort, Lantern Boutique Hotel. The bride, Kimmy De Leon, and groom set the "Beach Disco" theme early with handmade disco-inspired invitations with caricatures that they turned into enamel pins for their guests' wedding favors. Galle Events then helped the couple create a laid-back beach vibe with simple florals, tropical greenery, and vintage place settings that added pops of color without too much detail. We love how Damien Milan Photography focused on the in-between moments as much as the key "wedding must-have" moments, especially the laugh-filled moments on the beach and when everyone decided on a late-night swim at the end of the reception!
The Couple:
Kimmy and Andrew
The Wedding:
Lantern Boutique Hotel, Sri Lanka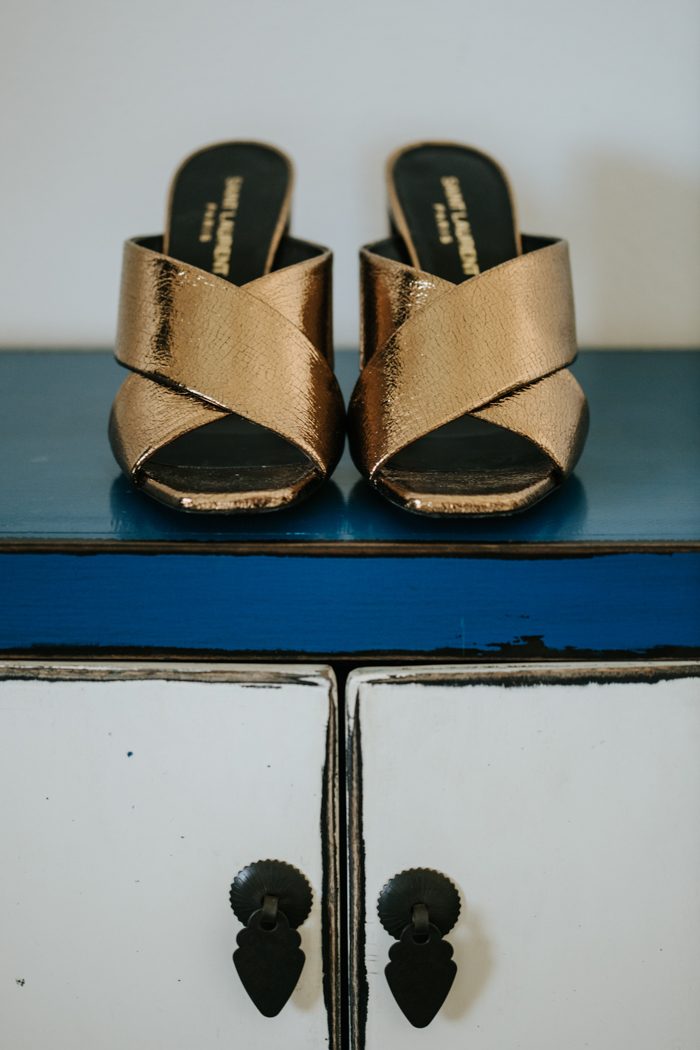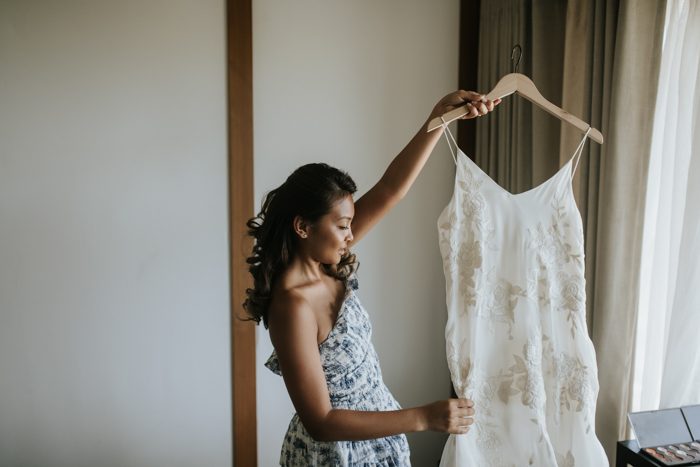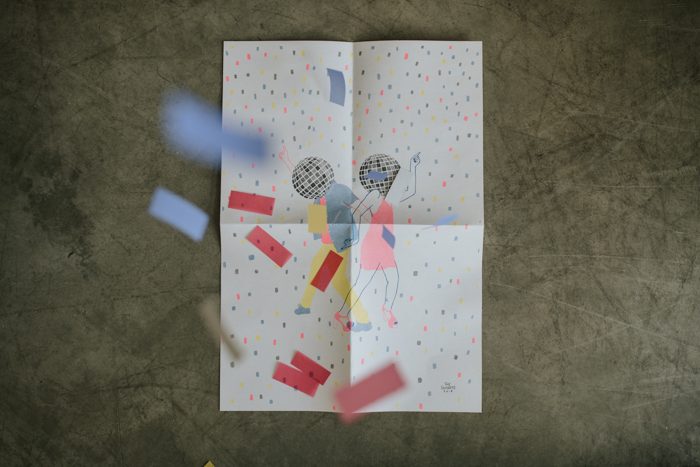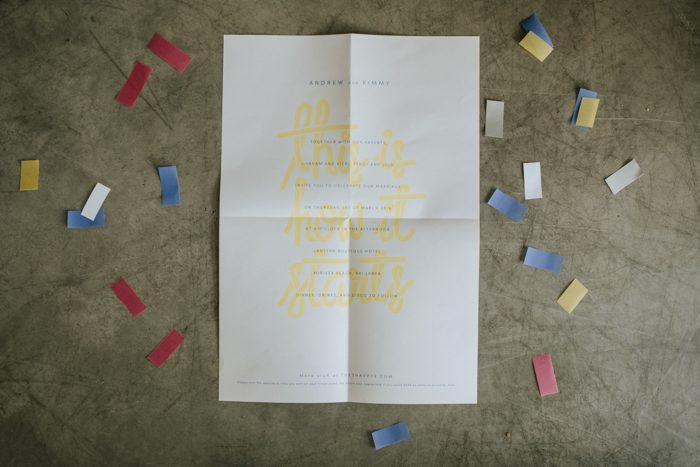 We always knew we wanted to get married on the beach, but we wanted a different beach destination to those we'd been to ourselves. Sri Lanka was also a subtle homage to Andrew's family history because it's where his great-grandparents were living when they started the family name. His dad was born and grew up there, as well. So, Sri Lanka was already special to the Sharp Pauls, and now it's also special to the De Leons.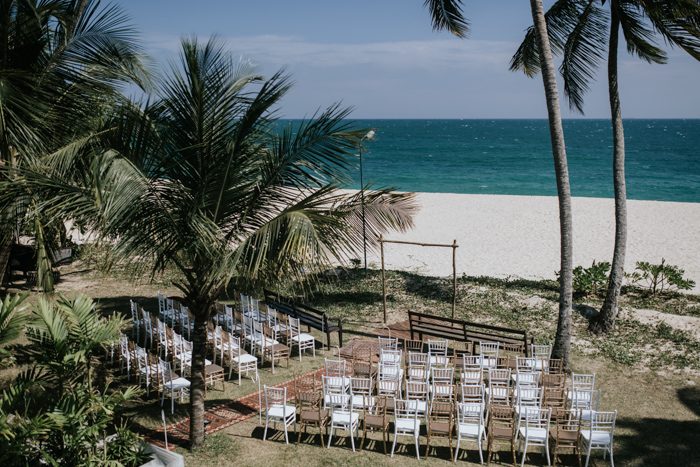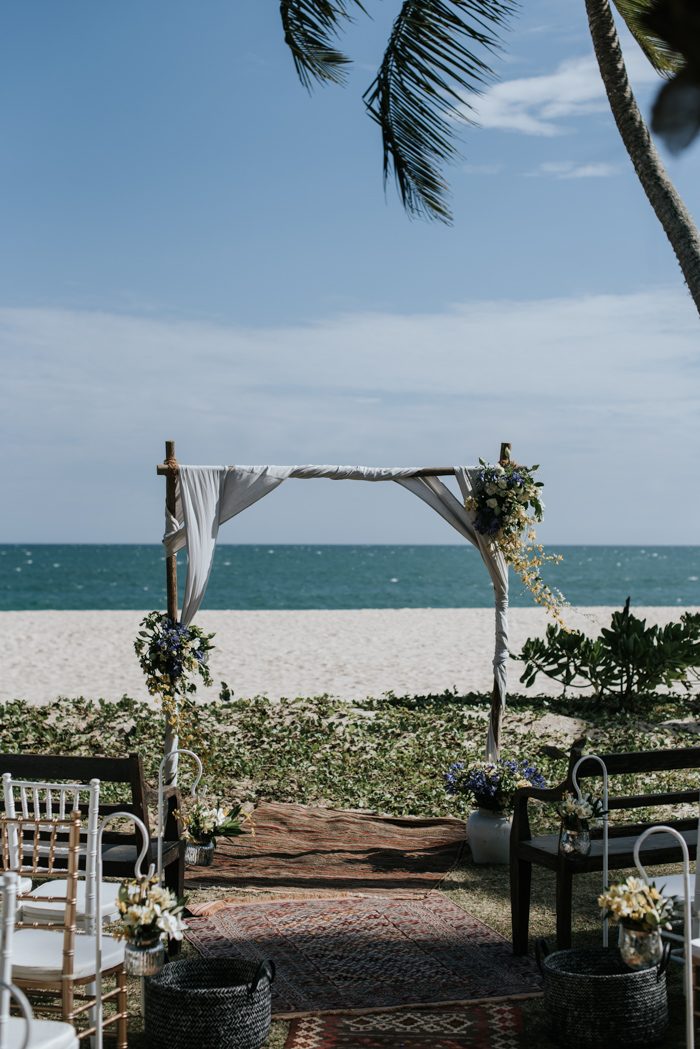 In terms of the resort, a close colleague's husband was one of the owners and we thought to check it out on a trip to Sri Lanka. We instantly fell in love with the property. It was beautiful, peaceful, and secluded – it was like our own private beach! As massive curry lovers, we know that the hotel's chef served the best curry in the area, which completely sealed the deal!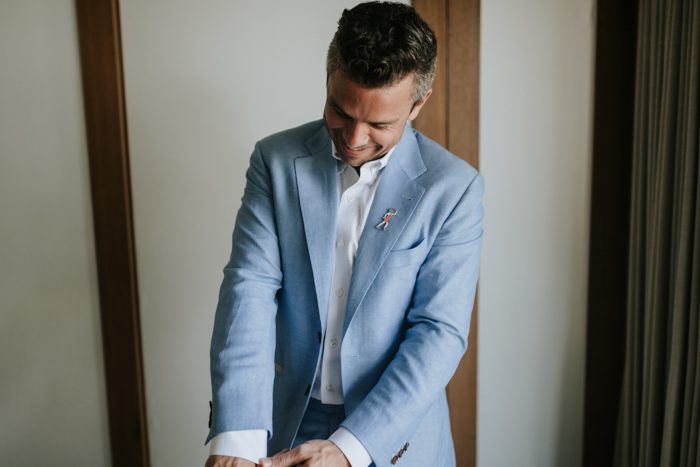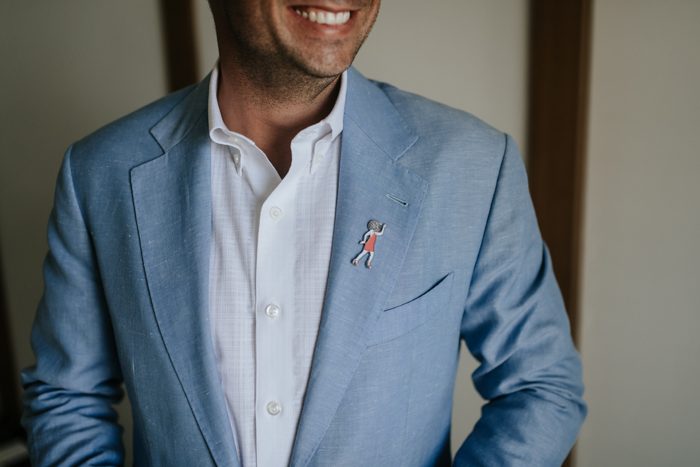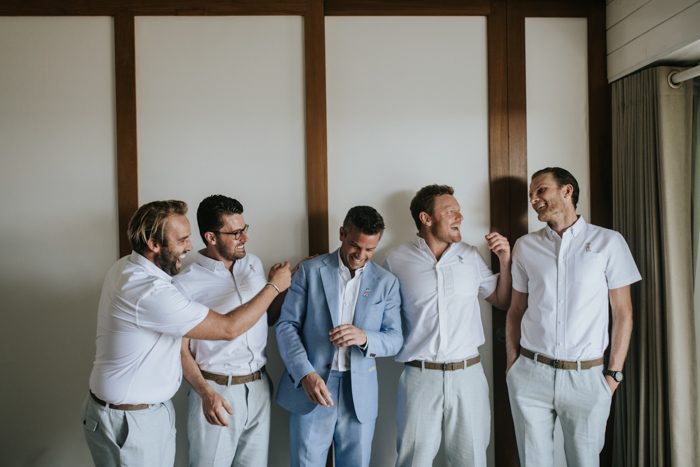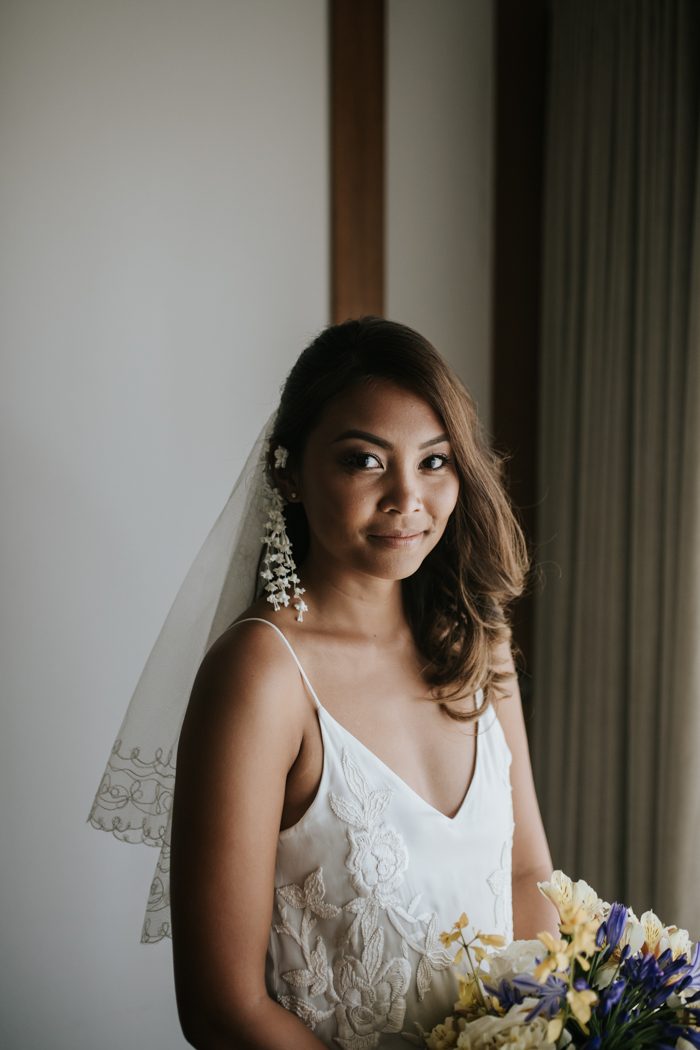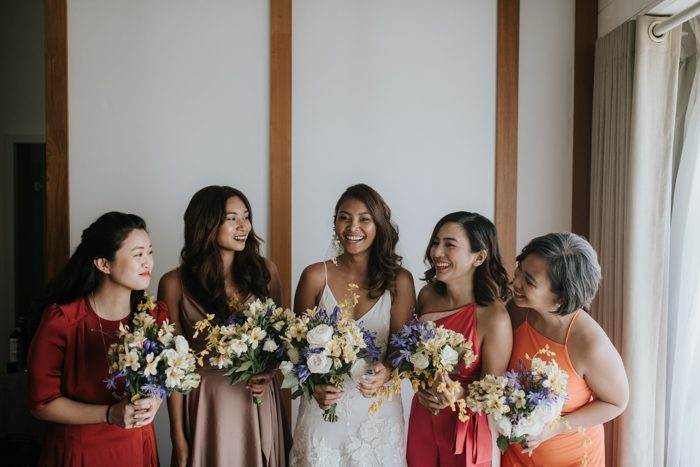 Bridesmaids' Processional – "Mystery of Love" by Sufjan Stevens
Bride's Processional – "Landslide" by Fleetwood Mac
Recessional – "It All Began with A Burst" by Kishi Bashi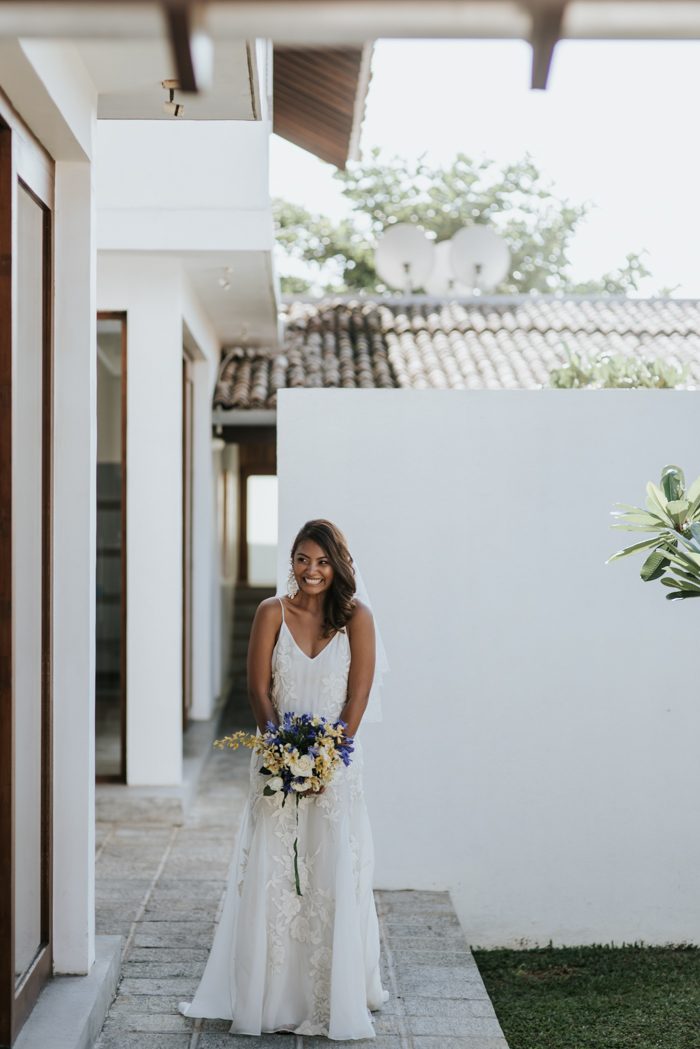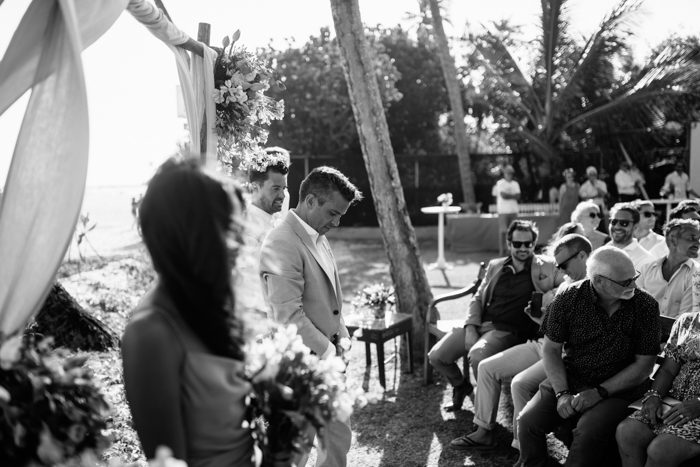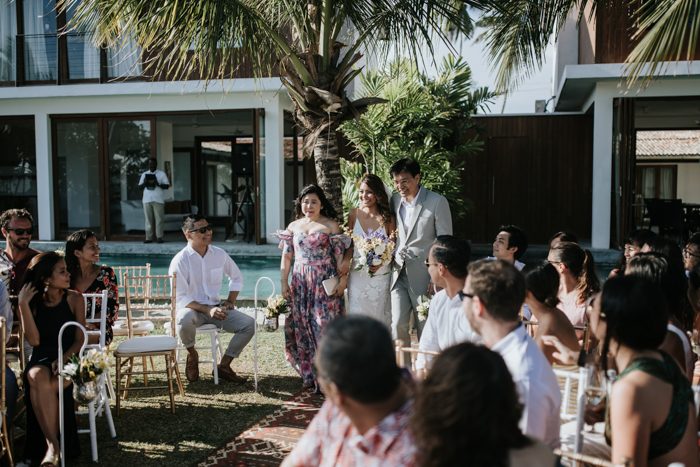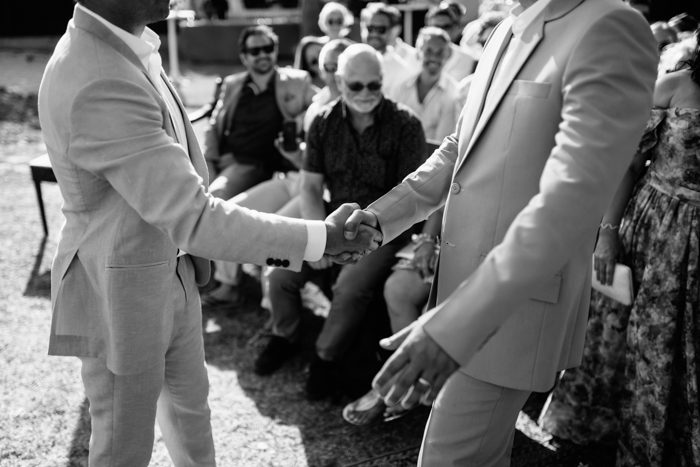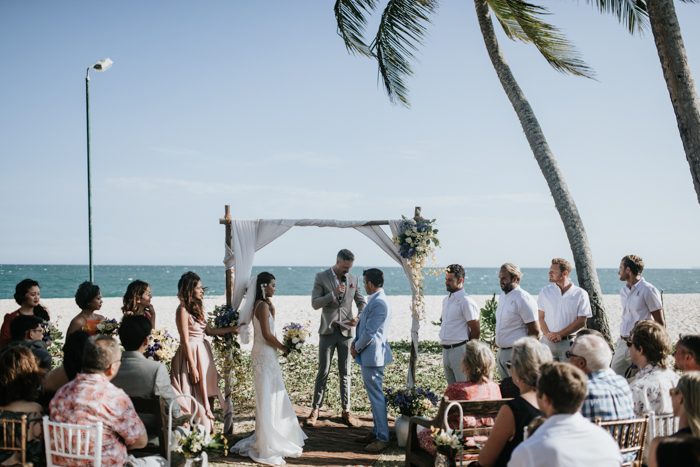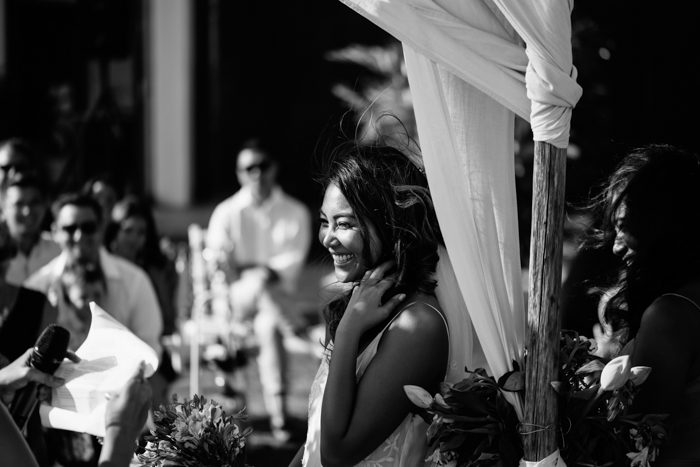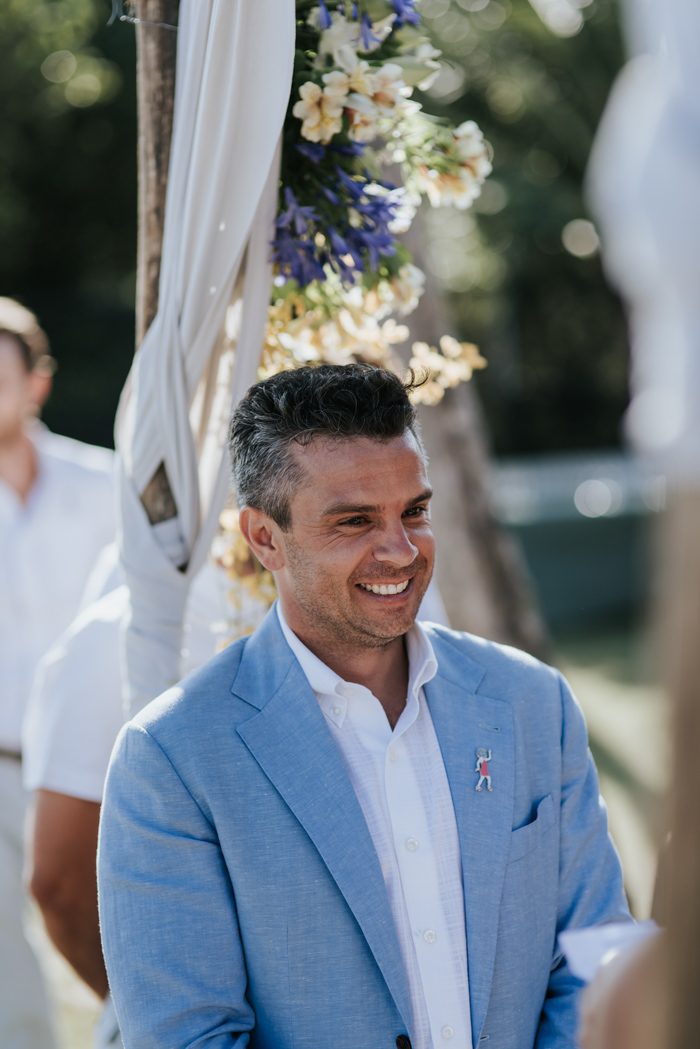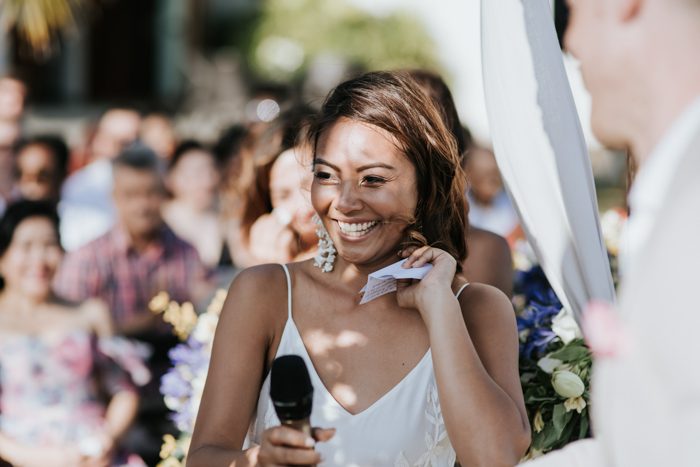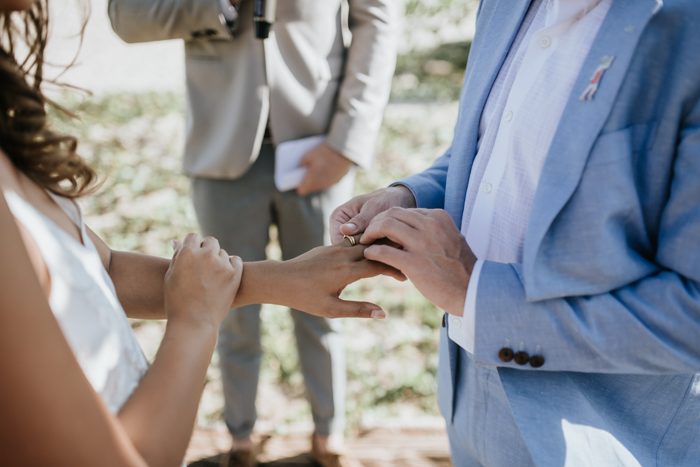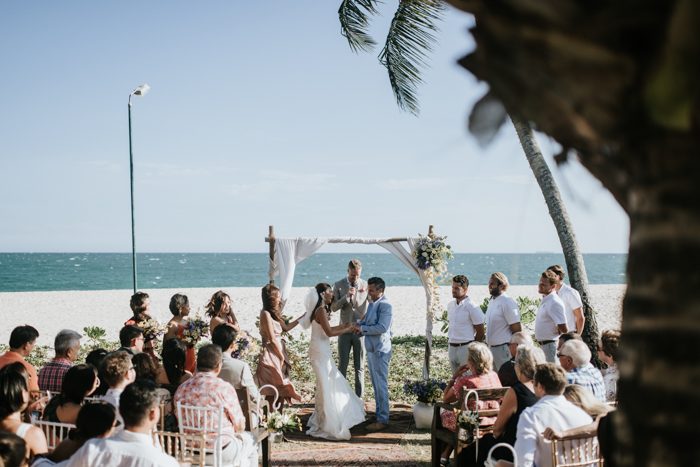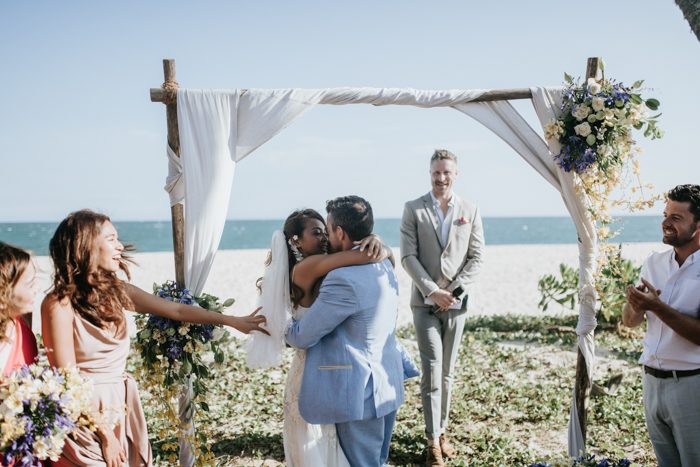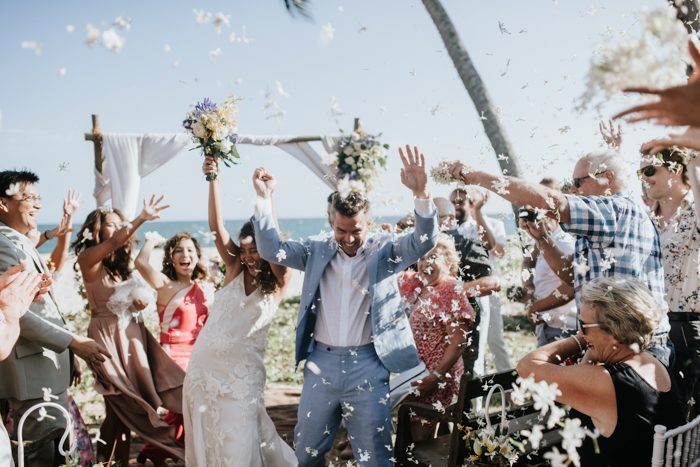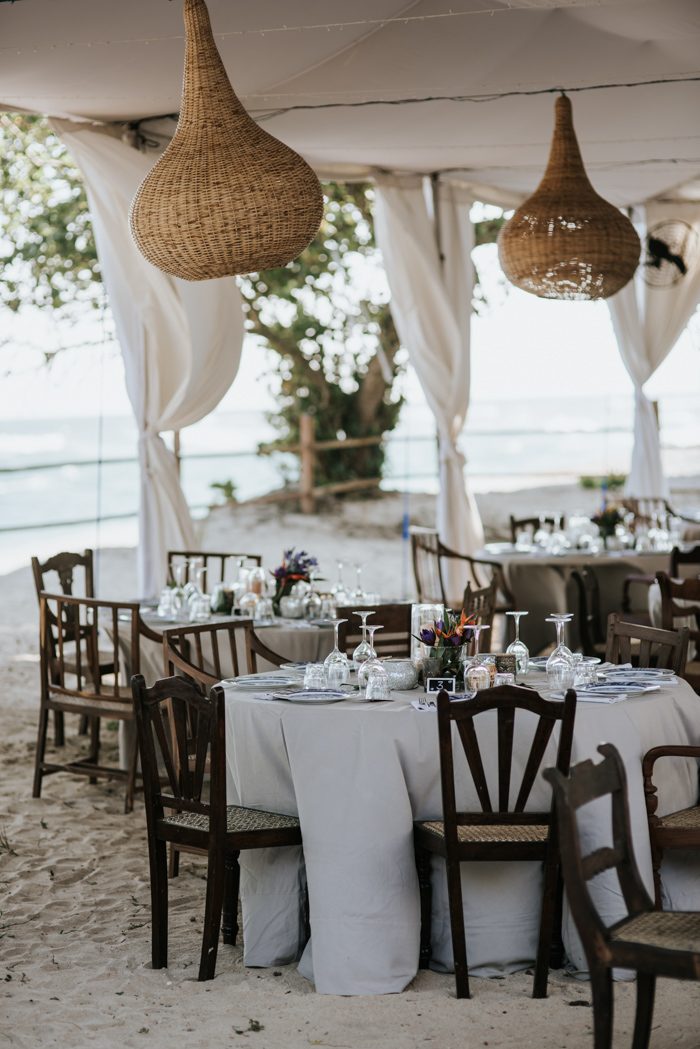 Our wedding invitations were a series of 3 posters that I illustrated. We called it Disco Heads. It's Andrew and I dancing with heads made of disco balls. I had it printed using the risograph printing technique and, because I wanted our guests to be very excited from the moment they received the invited, we folded up our poster to surprise them. Inside the translucent envelope was a bunch of confetti (blue, pink, yellow, and silver) that flew out when you open the invite. From that poster design, we created a series of enamel Disco Head pins as giveaway gifts alongside the name cards for seating arrangements. The cards were also risographs, in the same style as the invites, with the pins attached and names all handwritten.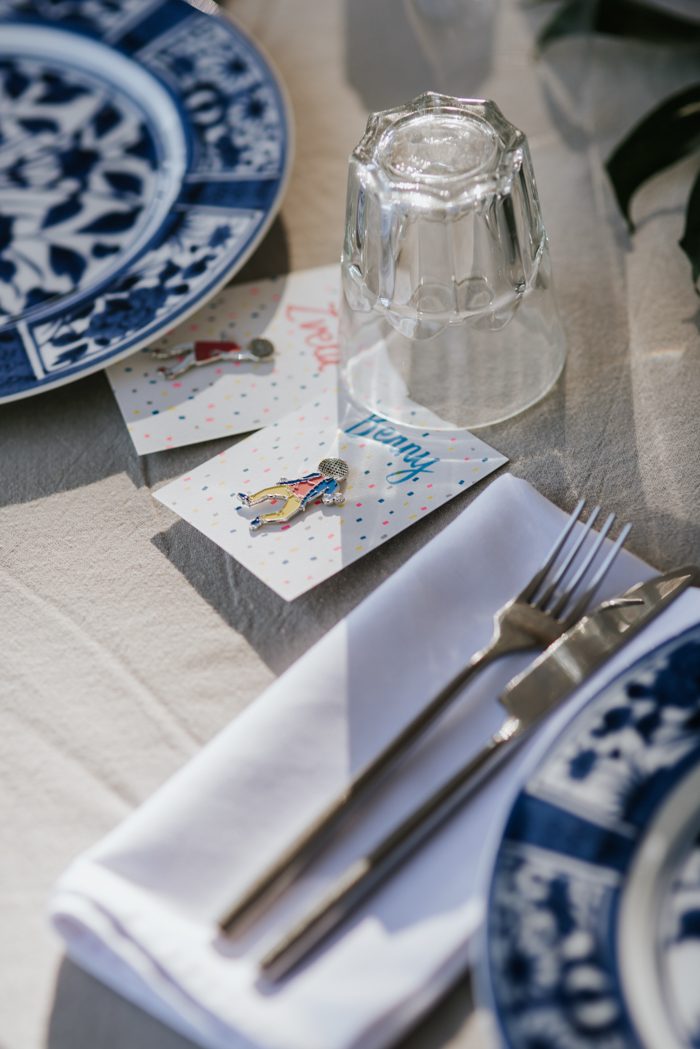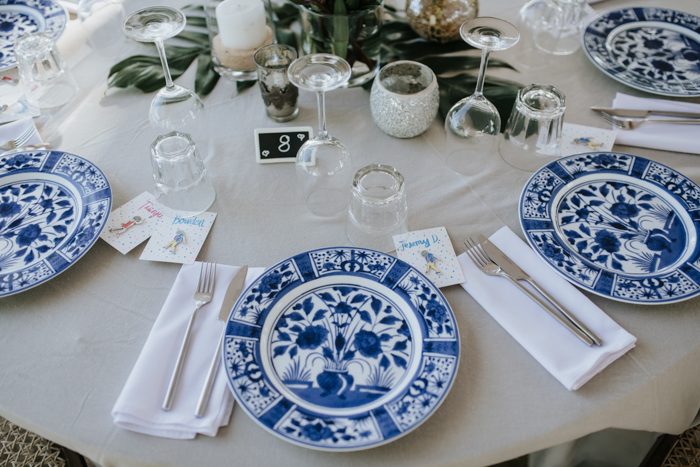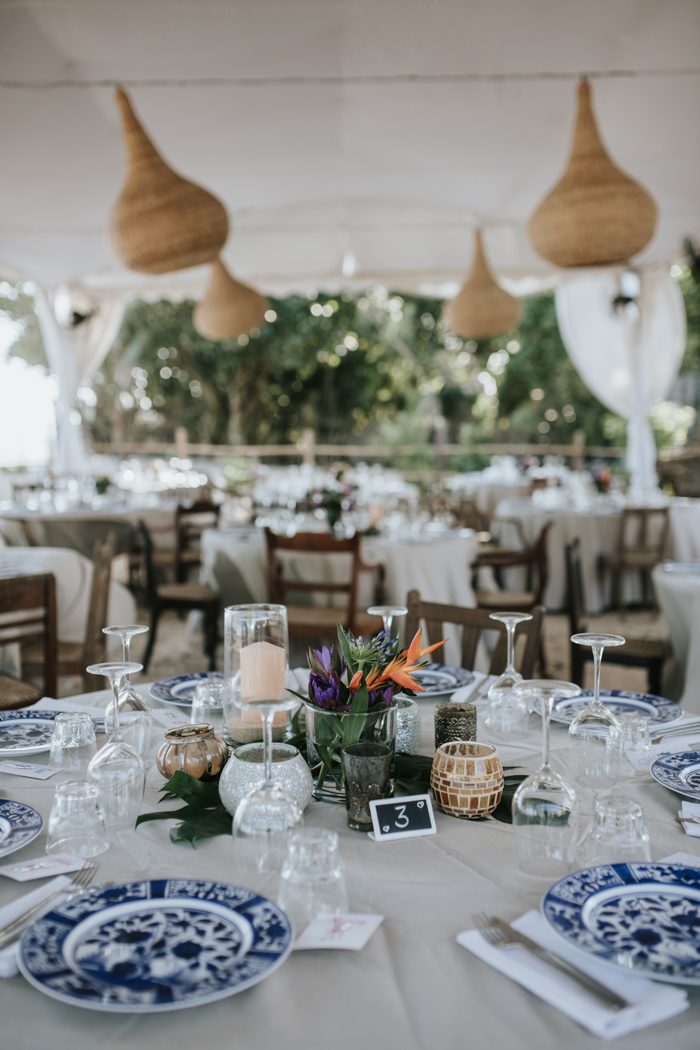 Our buffet was a full-on Sri Lankan spread because we love Sri Lankan food. It's also perfect for any kind of diet. We had guests that were vegetarian, vegan, not able to eat seafood, love/hate spicy foods – and all of these were catered for. We made sure that the food was not overlooked and provided an overflowing delicious dinner for all of our guests to enjoy.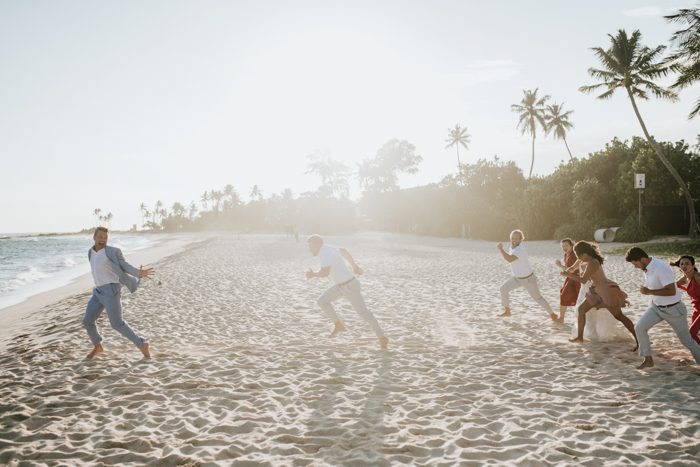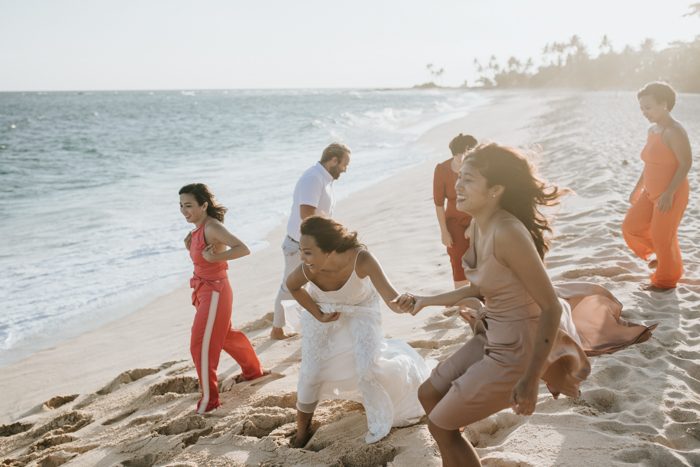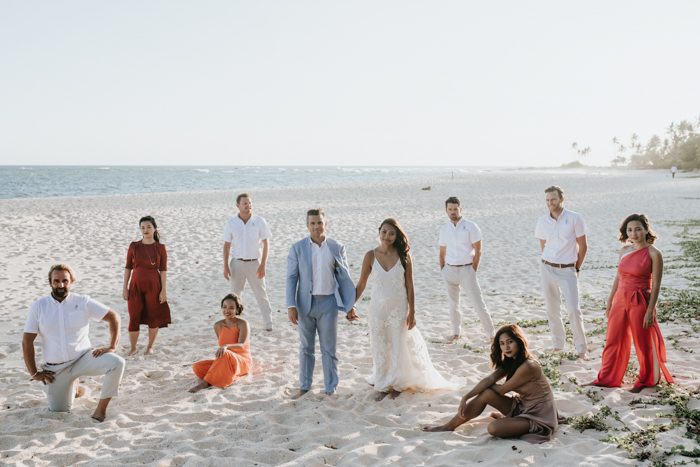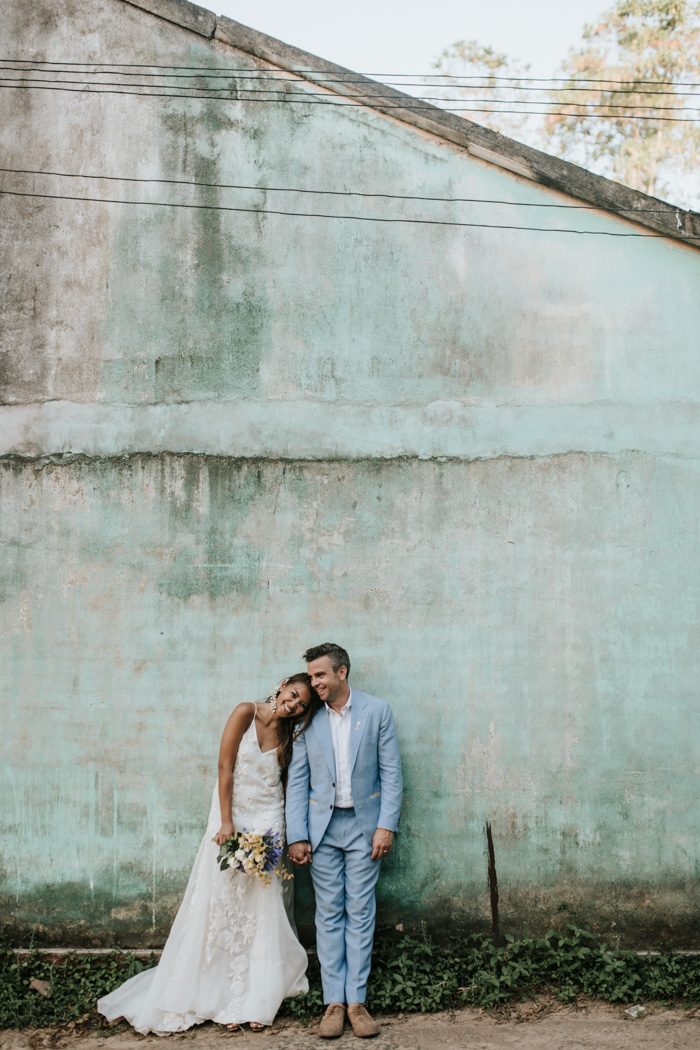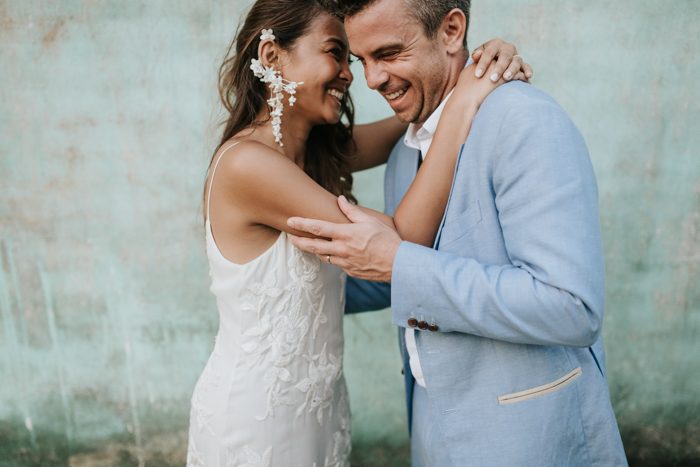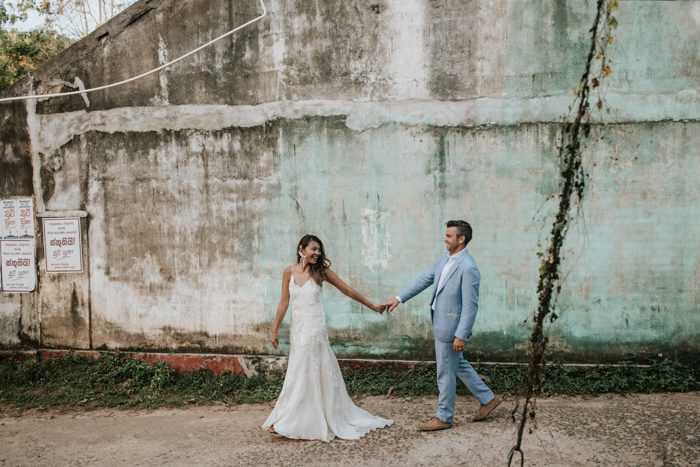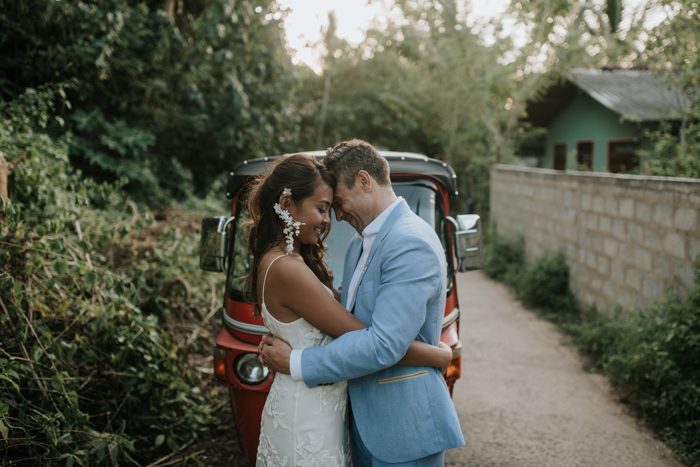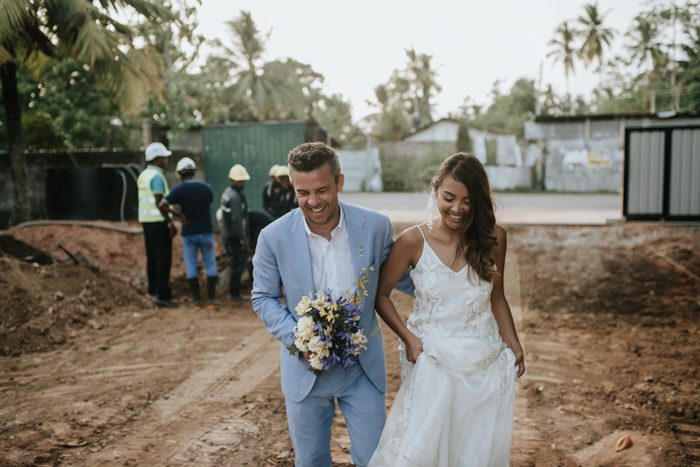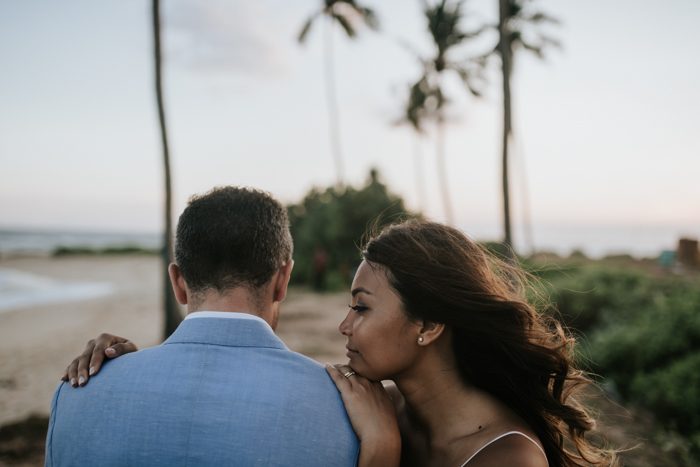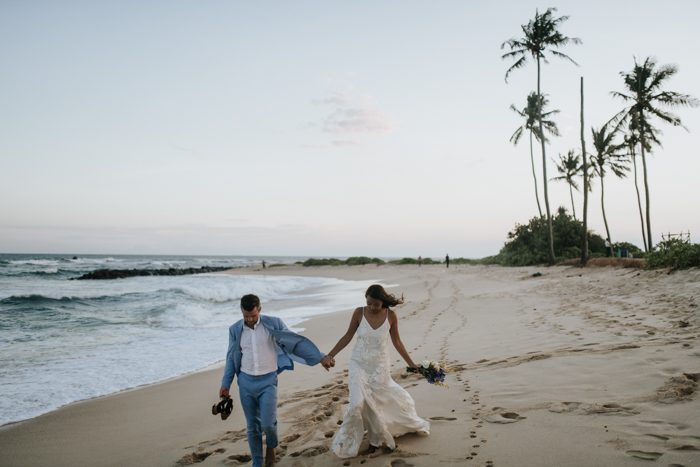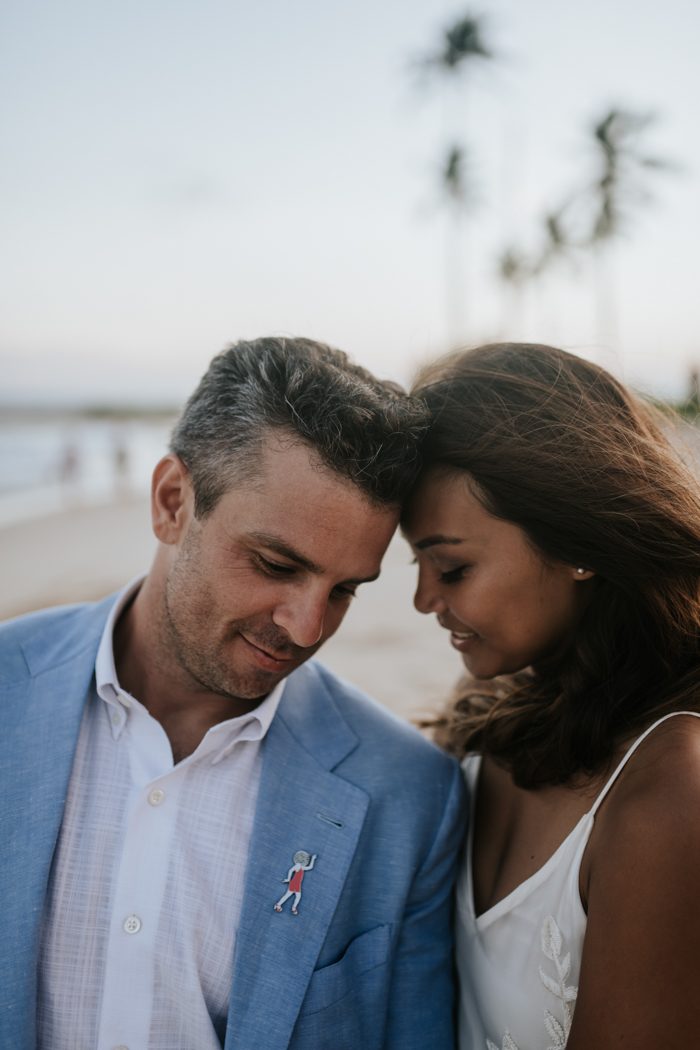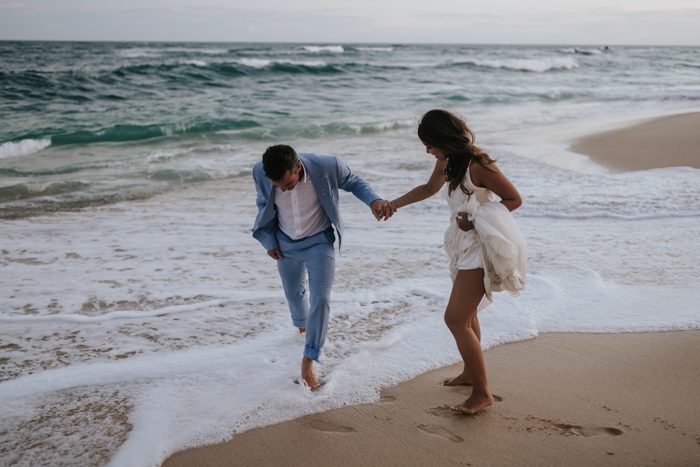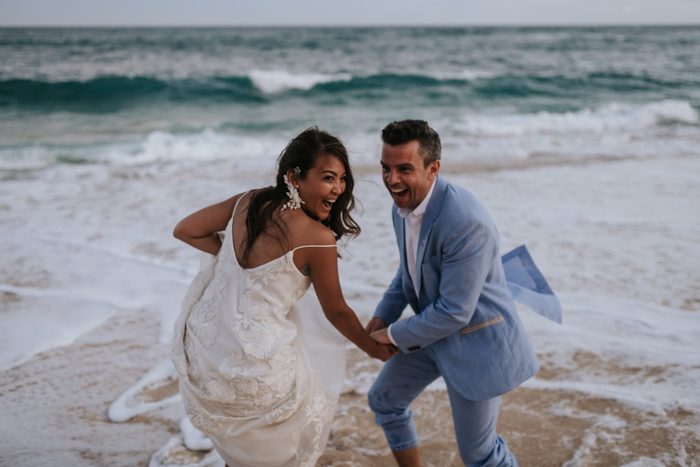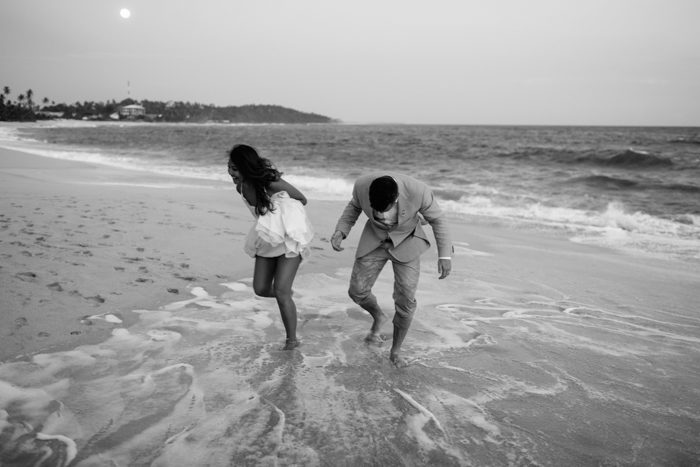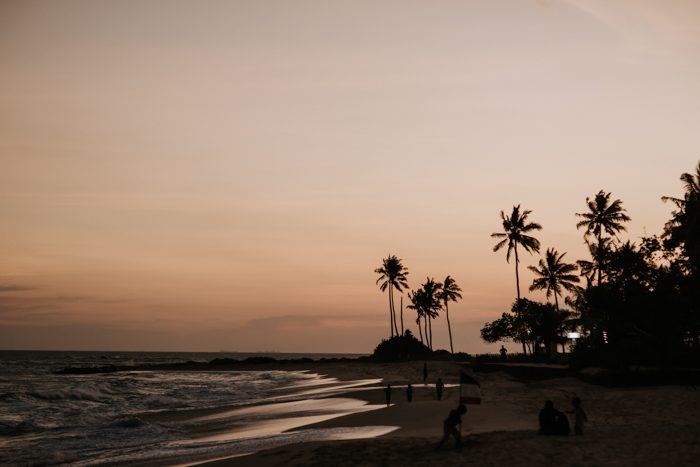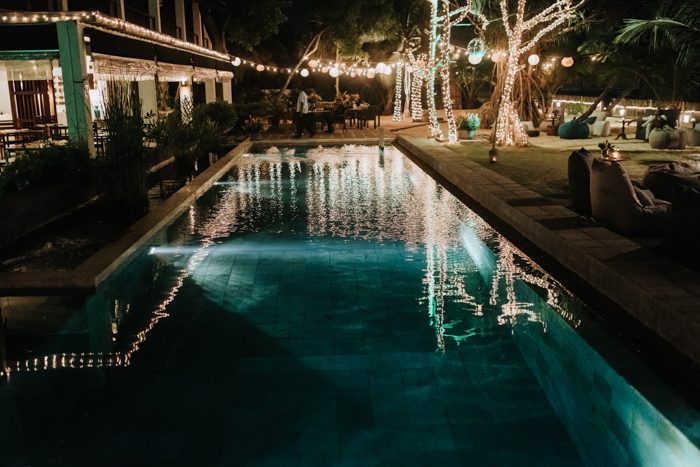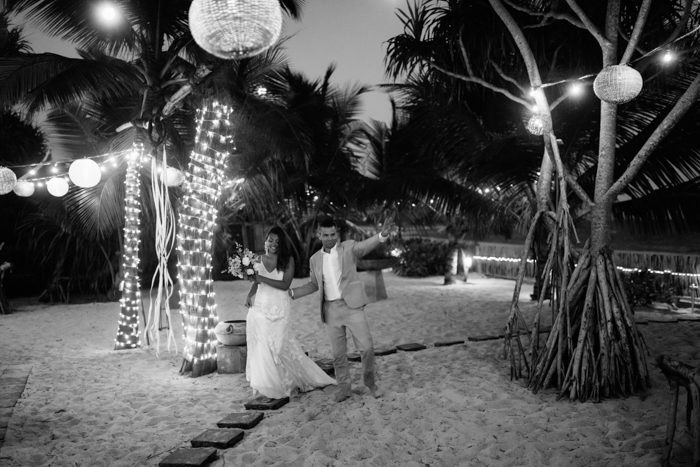 We wanted a very upbeat song for our first dance because 1.) we're awkward dancers, and 2.) we wanted people to join in and start the party on the dance floor. The first dance, "Dancing in The Dark" by Hot Chip, was right after dinner. The song is slow in the beginning so it was perfect for us to have a moment. Right at the moment that the song picked up, we grabbed our guests to join us in the middle of the dance floor. Everyone jumped right in! Next thing you know, Andrew and I were being carried in our friends' shoulders and thrown in the air. It was the most fun 7 minutes of dancing and paved way to the ridiculous crazy night of more dancing, celebrating, and pool plunging.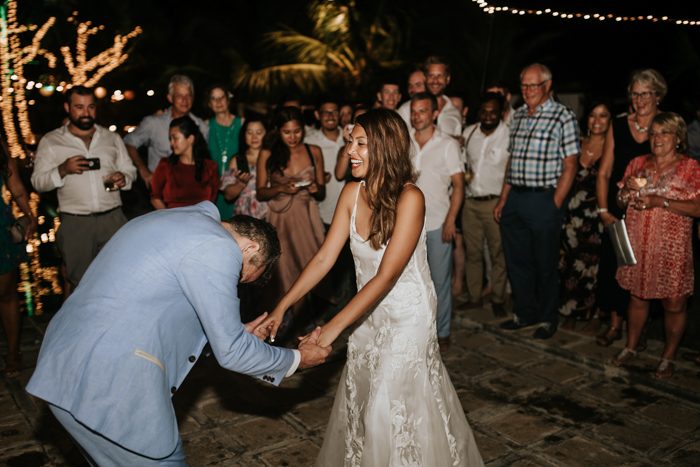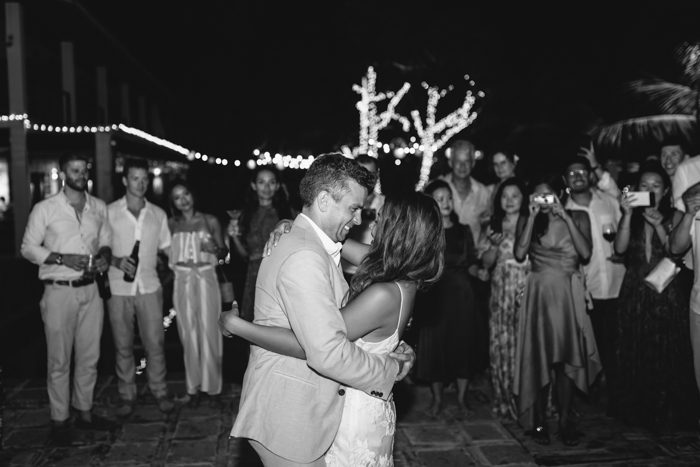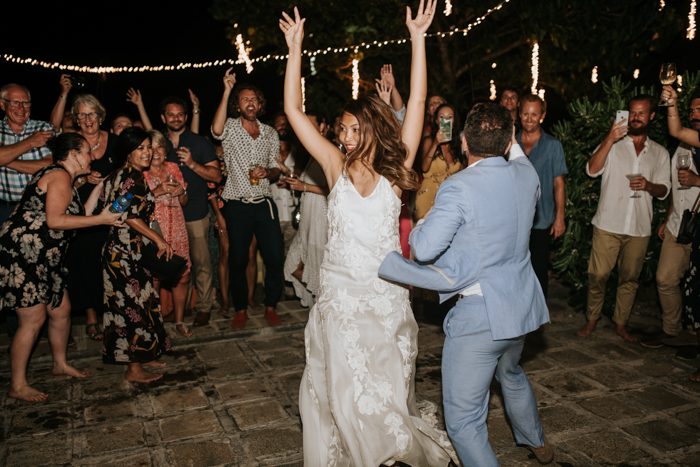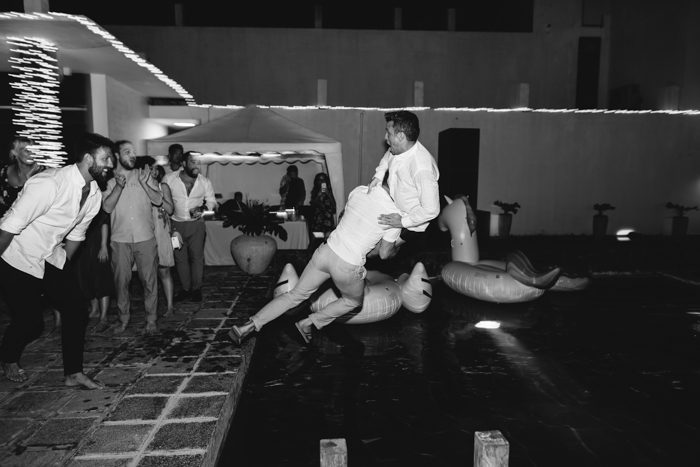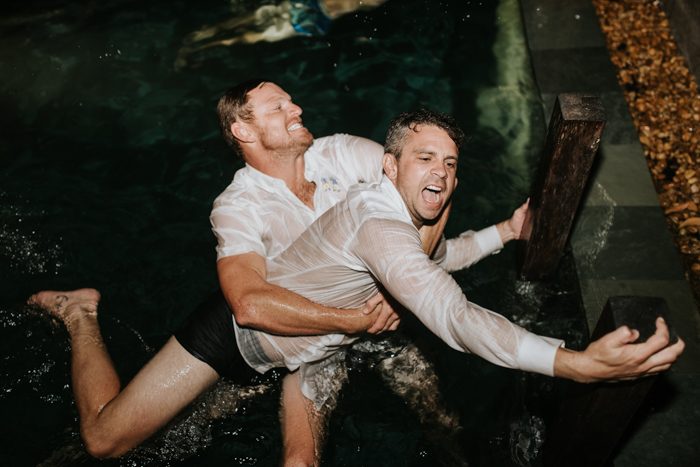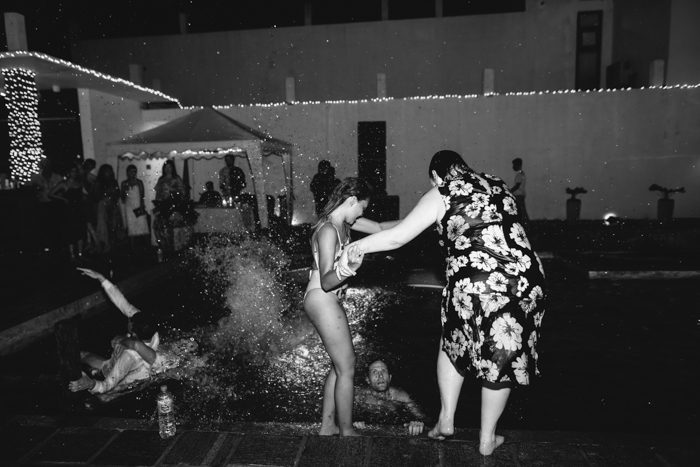 Congratulations to Kimmy and Andrew, and a special thanks to Junebug member Damien Milan Photography for sharing this fun-loving wedding at Lantern Boutique Hotel with us! Looking for more destination beach wedding inspiration? You're going to love this boho picnic style wedding Melasti Beach wedding in Bali!