After traveling the world together, this globe-trotting couple chose Norrvikens Trädgårdar for their second wedding reception in Sweden. Hailed as one of the most beautiful parks in Europe, this garden accents bride Victoria's breathtaking Indian and Western fusion bridal gown beautifully. Photographer Anna Lauridsen Kullafoto was there to capture the couple's impeccable taste for us to share with your today!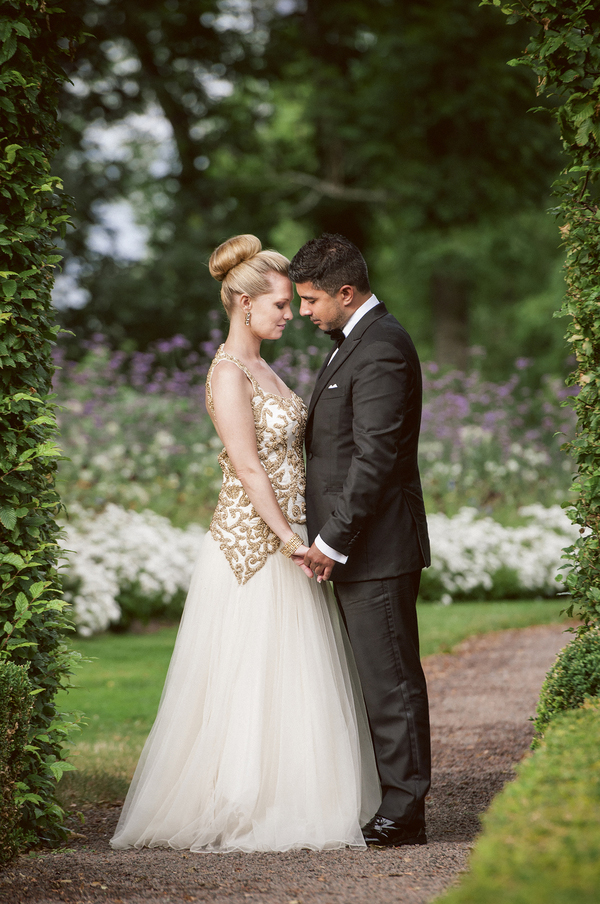 The Couple: Victoria and Mandeep
The Wedding: 8.3.2013 – Norrvikens Trädgårdar, Båstad, Sweden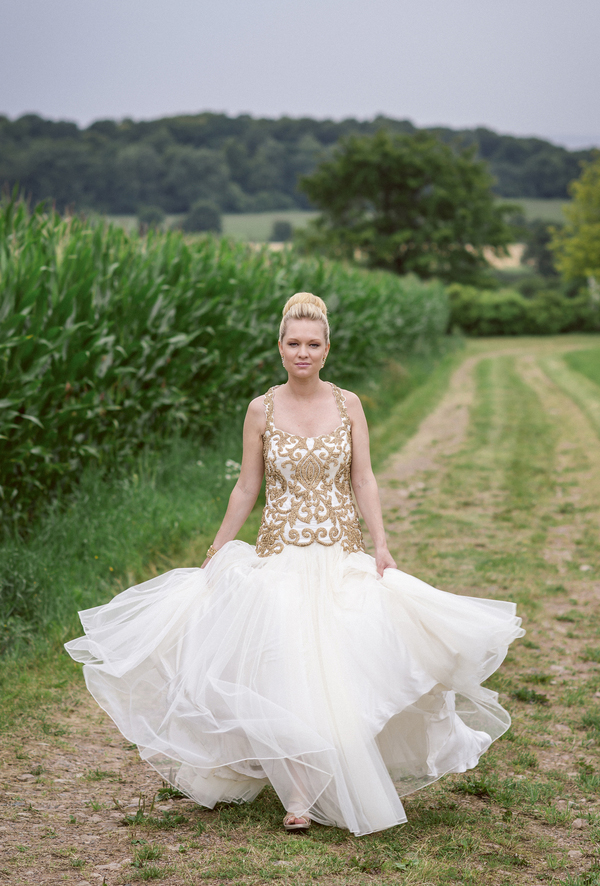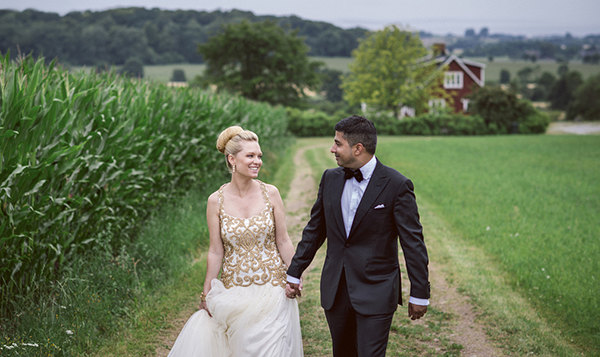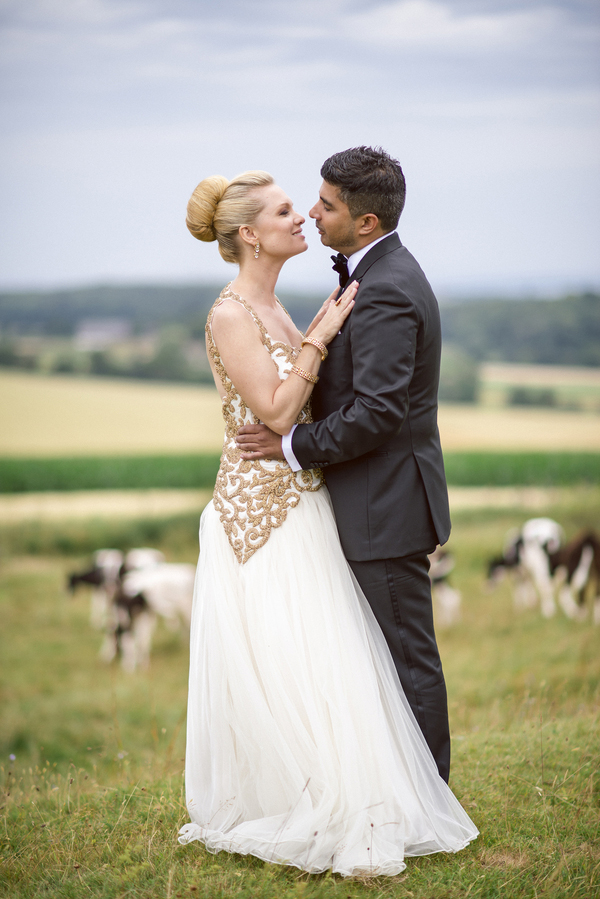 The Vision: We wanted a very relaxed atmosphere in a beautiful setting. The Norrviken Garden is a magical place and we let nature be the focal point with minimal 'man-made' decoration.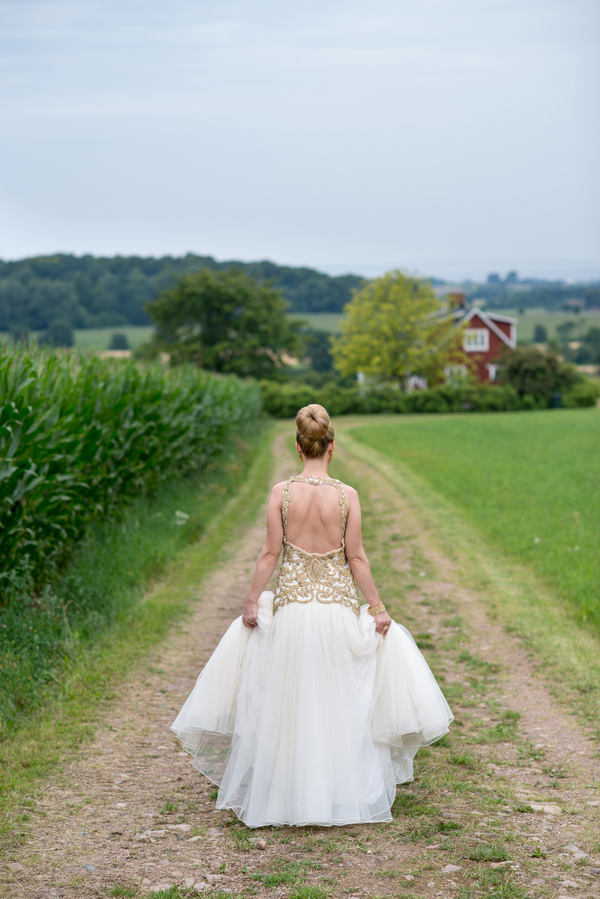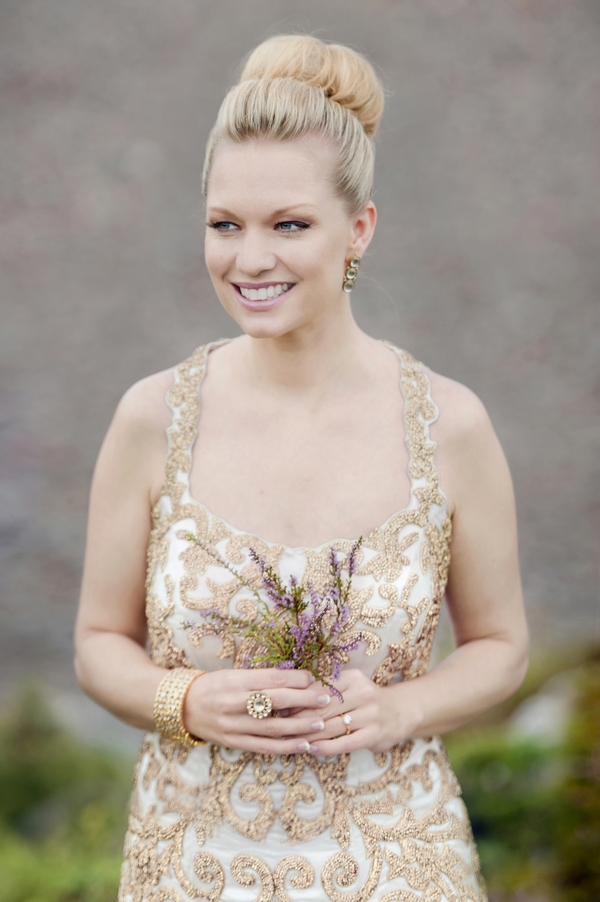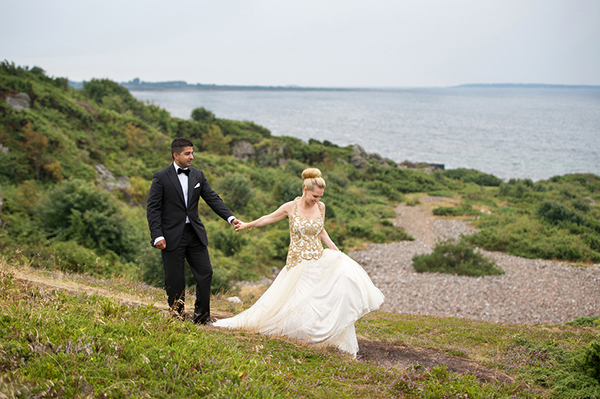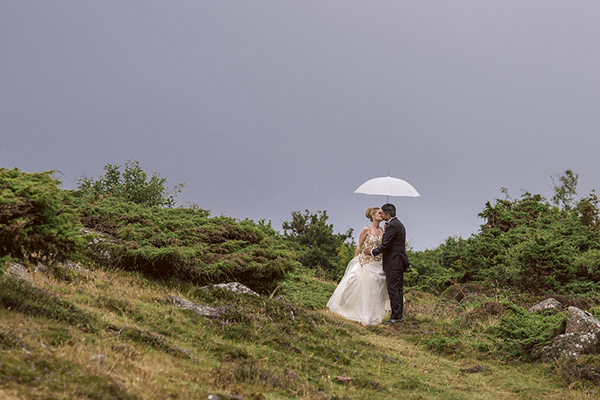 The Style: My husband is of Indian heritage and we knew all along that we wanted to have a more traditional Indian Sikh wedding in Vancouver, followed by a more 'simple' celebration in Sweden. From the very start I knew that I wanted a dress that transpired both cultures – a Western and Indian fusion.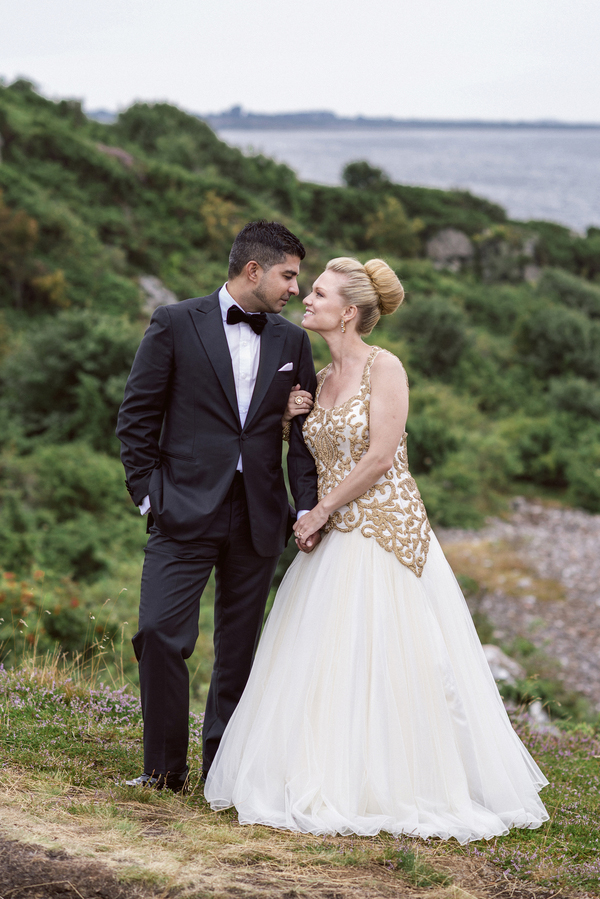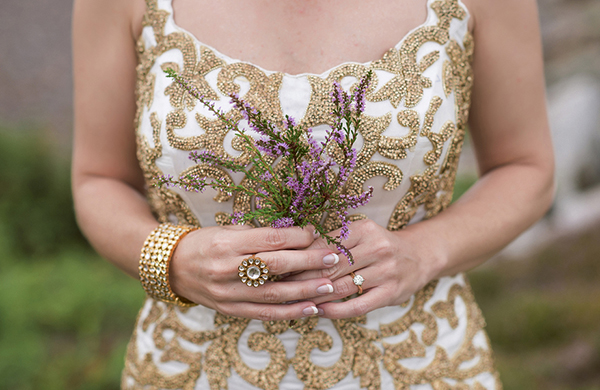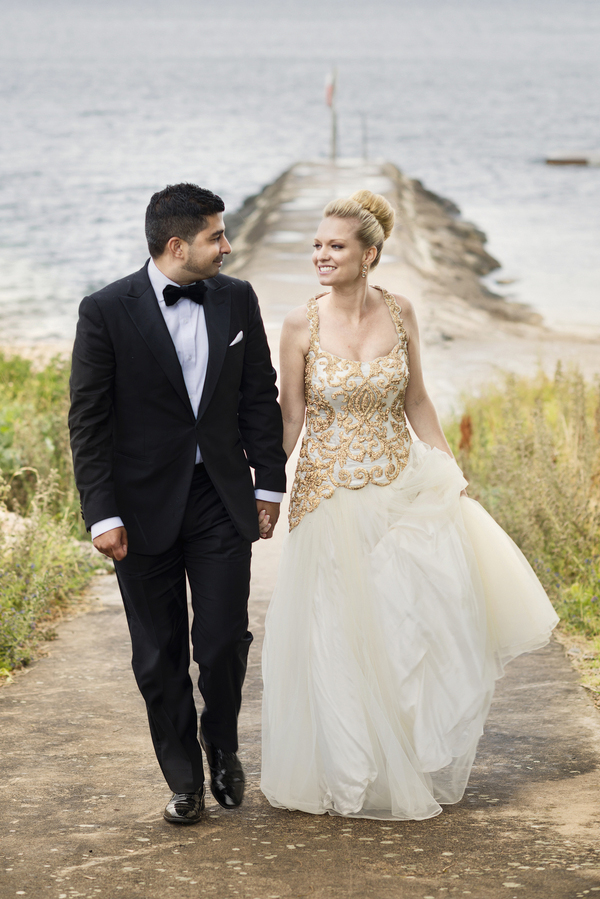 The Dress: I was in India for a week with my in-laws to pick out my wedding outfits, among them was the western inspired dress for the reception. I immediately fell in love with a dress by Mayyur R Girotra – famous couture designer in India. It was the first dress I tried so I was very fortunate to be able to end the 'dress search' there and then.
The dress I tried was in black and silver but Mayyur was happy to make one in off-white and gold; the colors I had in mind all along.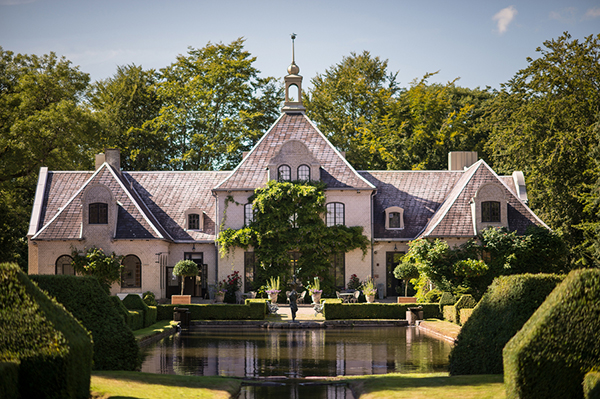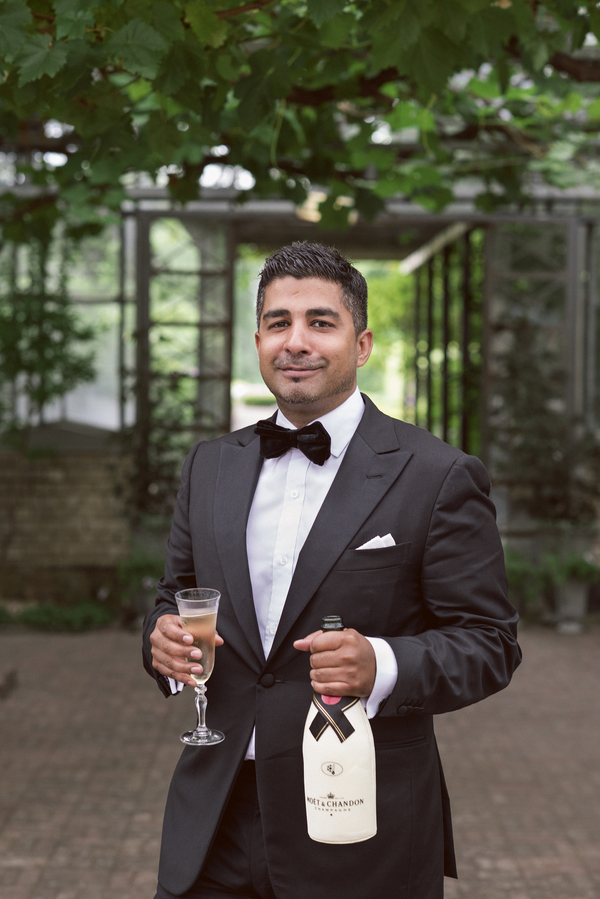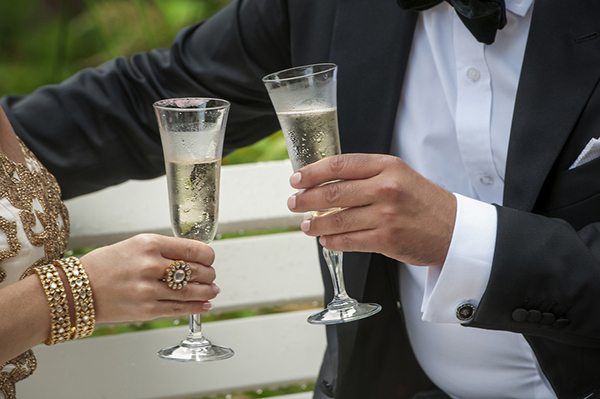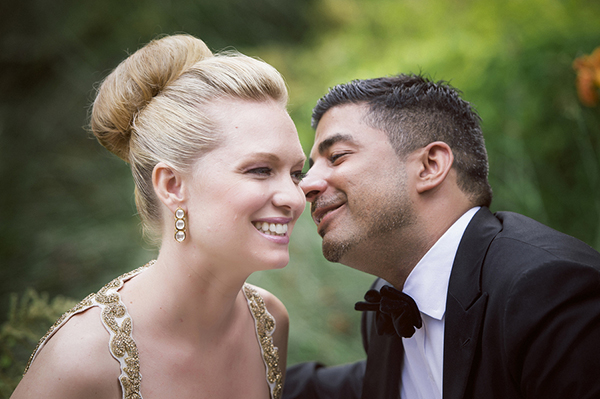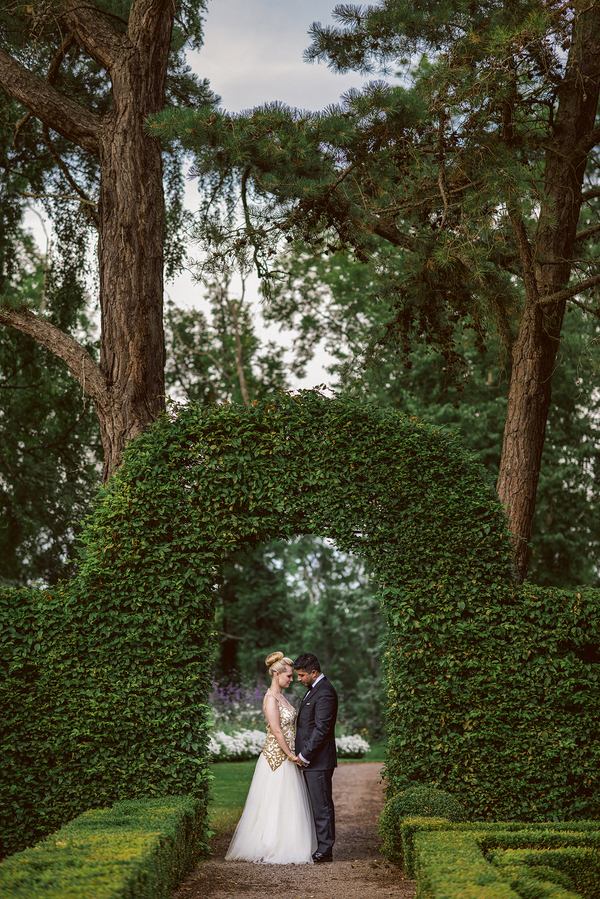 The Accessories: Since the upper part of my dress was quite elaborate, I did not have a lot of jewelry or accessories. While in India I was given a Kundan jewelry set so I wore the earrings and the ring at the reception.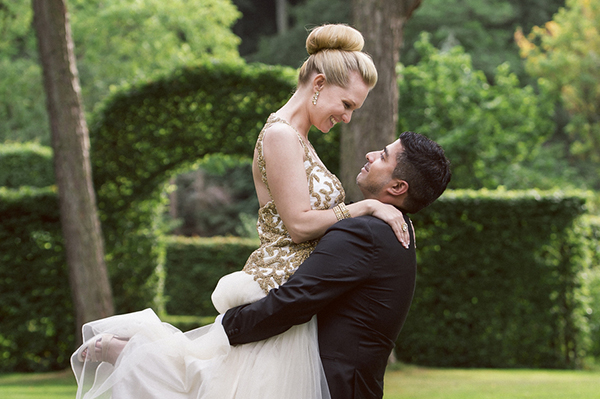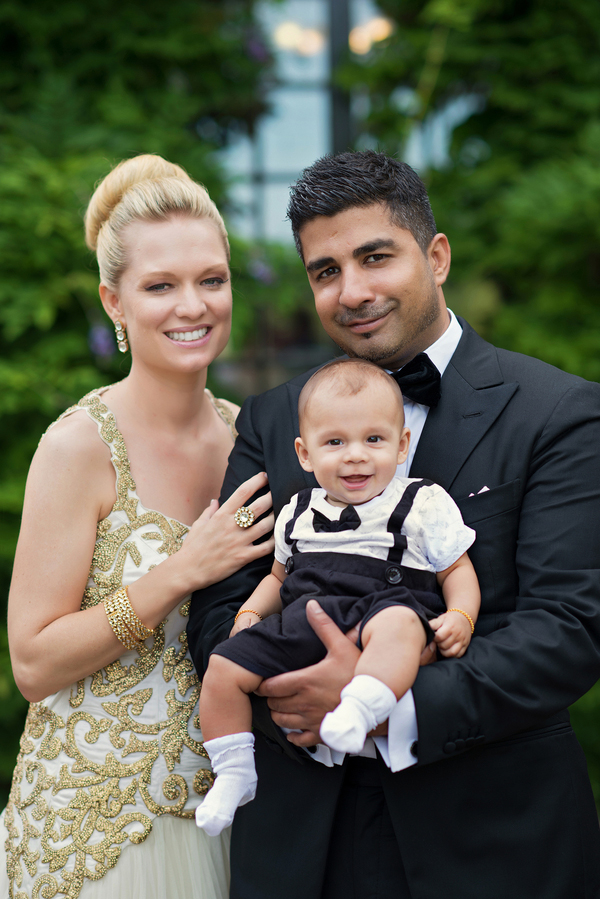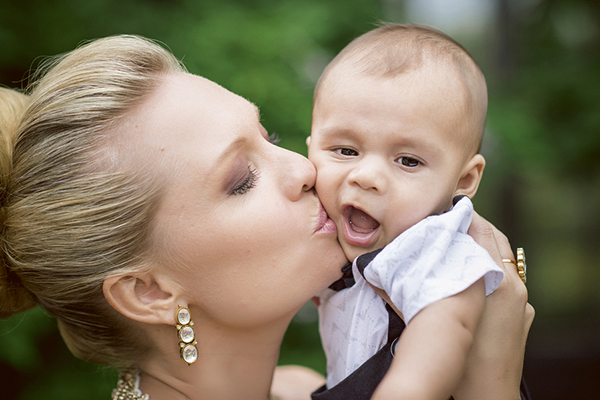 The Advice: I think you need to find a balance between a dress that you love and and a dress that you love to wear, because not only do you want to look beautiful – you want to feel beautiful.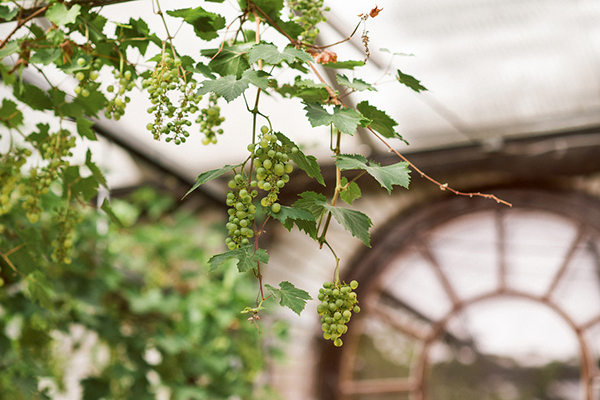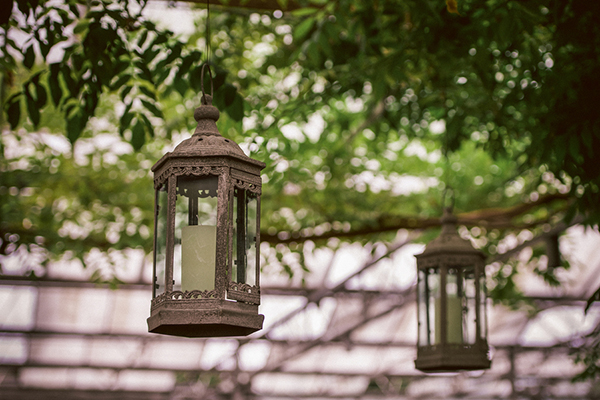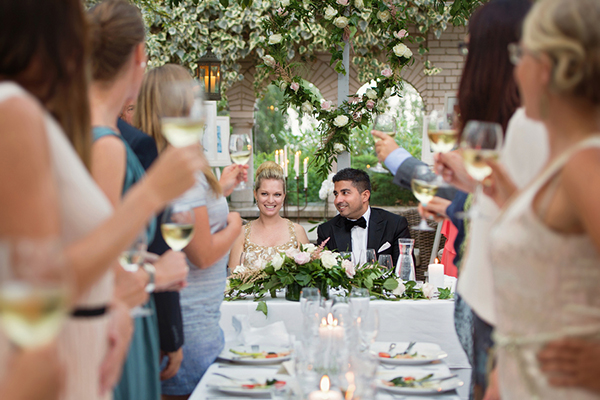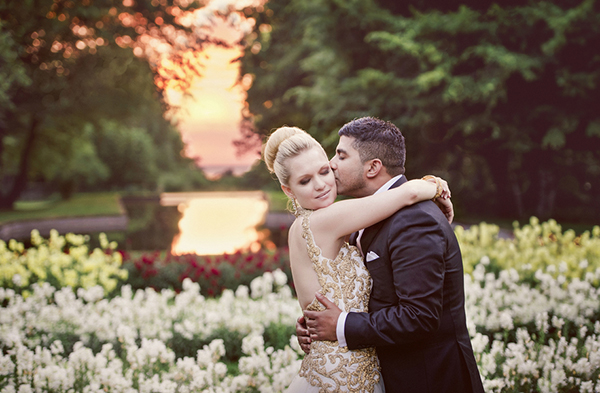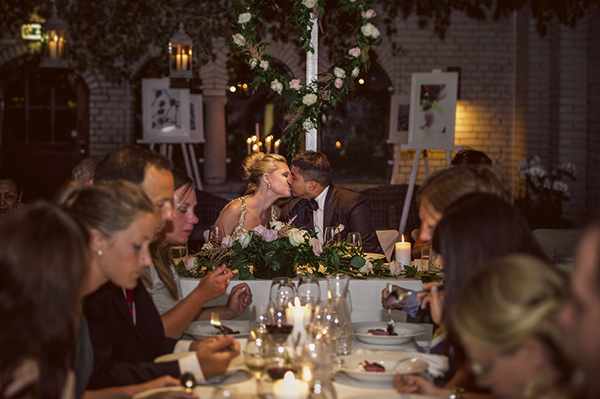 The Wedding Team:
Photographer: Anna Lauridsen Kullafoto
Invitation Designer: Calligrafen
Catering: Gastronomistudio Era 10:3
Florist: Flower House
Wedding Dress: Mayyur R Girotra
Bridal Accessories: Deepa Jewellers
Groom's Apparel: Isaia Napoli via Harry Rosen
Hair & Makeup: Maria of Fricks Salon
DJ: Smak.nu
Live Music: Susan Enochsson
Thank you to Victoria for sharing your bridal inspiration with us – you looked amazing!
See more multicultural inspired bridal style with this chic multicultural bridal style feature!