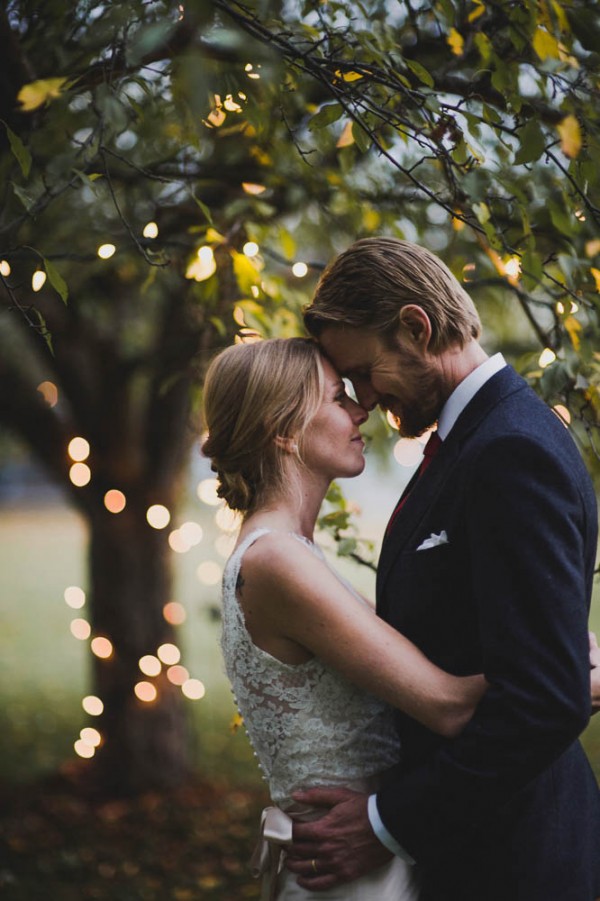 They say home is where the heart is, which is why Julia and Bobbie chose to have their wedding at home in Ontario. The family home is charming and full of memories, making the sentimental wedding even more special. The entire celebration came together with the help of truly amazing loved ones, from cakes to floral arrangements. Jennifer Moher Photography perfectly captured the essence of the day without missing any of the beautifully candid emotional moments.
The Couple:
Julia and Bobbie
The Wedding:
Private Residence, Lang, Ontario
The Inspiration:
Bobbie and I live in northern Canada, so planning a wedding that would take place on the other side of the country was tough. We kept things very simple. The wedding took place at my family's country home where both my brother and I were born and raised. My parents have beautiful taste, so it was unnecessary to get caught up with decorations — the house and yard provided the perfect setting. With the help of family and friends, we prepared the back porch area for the meal. Bobbie and I care very much about local food, which was reflected in the delicious meal. Bobbie and his brothers roasted a pig from a farm up the road, and our phenomenal caterer, who specializes in local farmer's market ingredients to create lovely seasonal menus, made a delicious spread of salads, side dishes and pies for dessert. My great aunt Sharon made our 3-tier cake (a family fruit cake recipe), my aunt Julia iced it, and my sister-in-law Sasha decorated it with flowers.
Outside we had a big bonfire with a circle of chairs where we sat out late into the night playing music.
I wore a custom dress by Vancouver designer Patty Nayel of Pure Magnolia, family jewelry, and my very special beaded moccasins made by Angie Joseph Rear, a Tr'ondëk Hwëch'in Elder from our home in Dawson City, Yukon. Bobbie wore nice new jacket, shirt and tie, jeans and Blundstone shoes.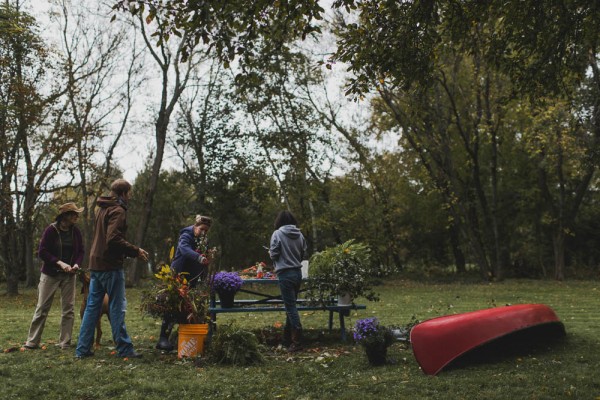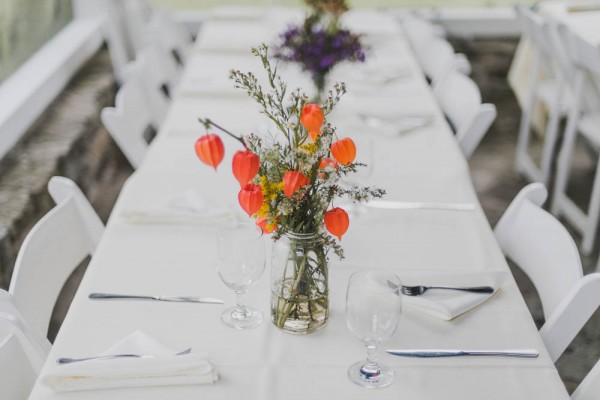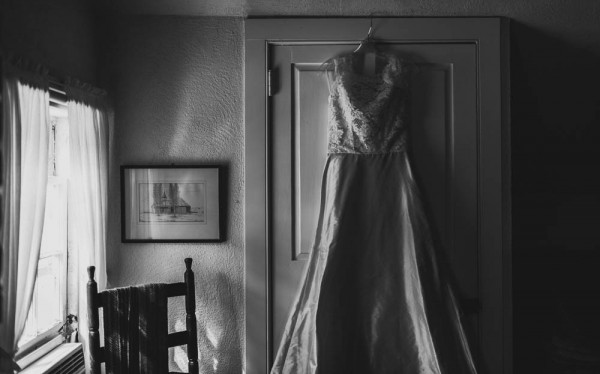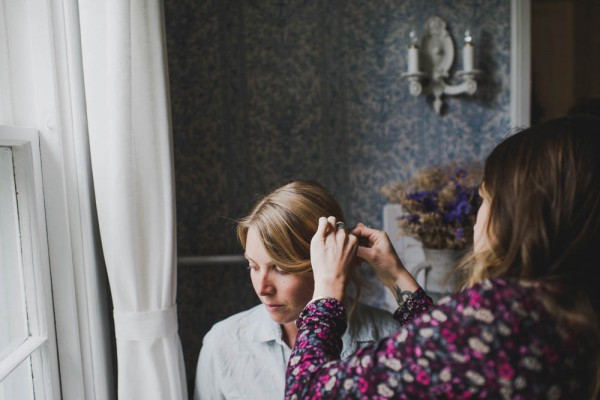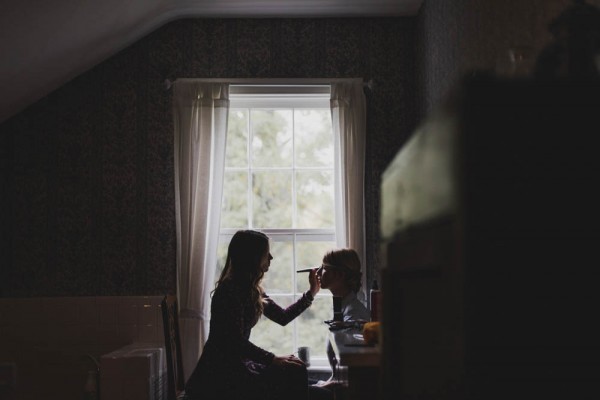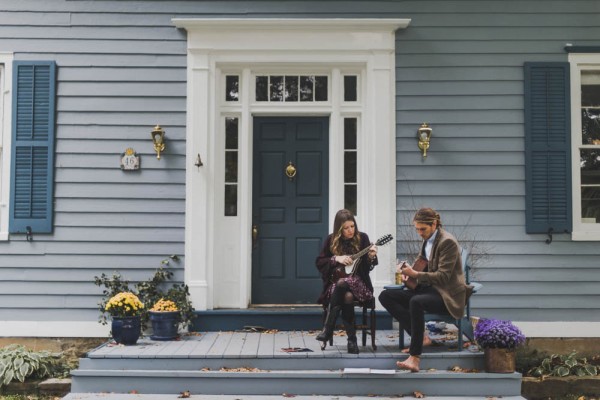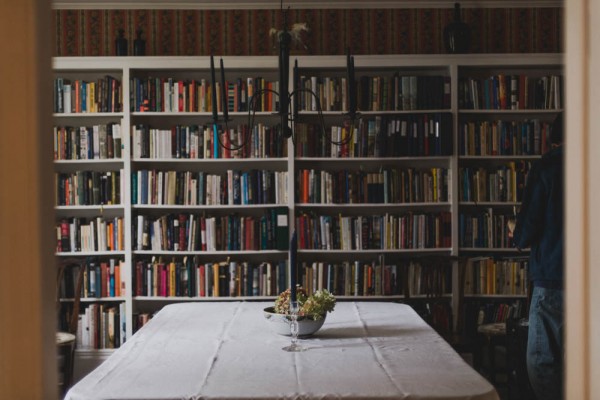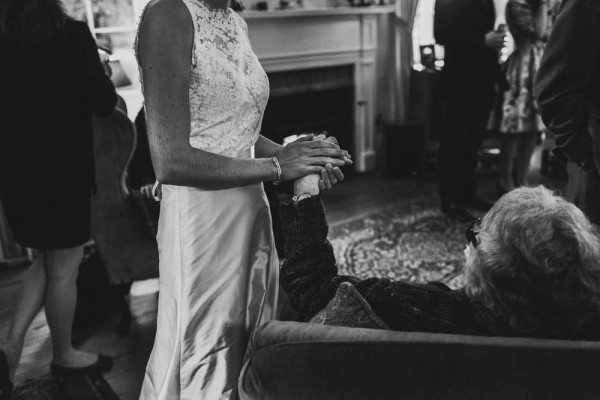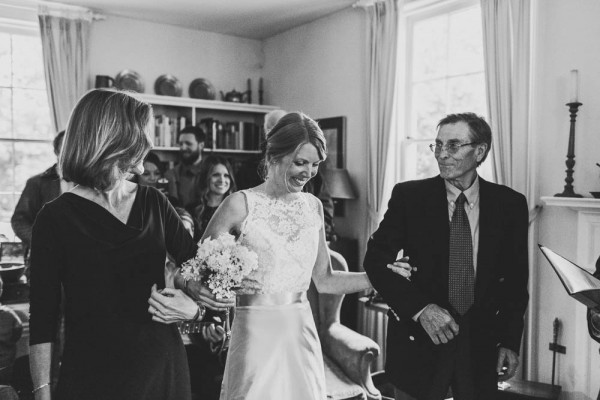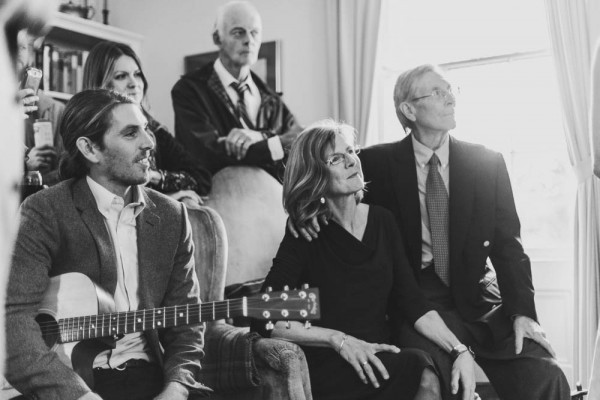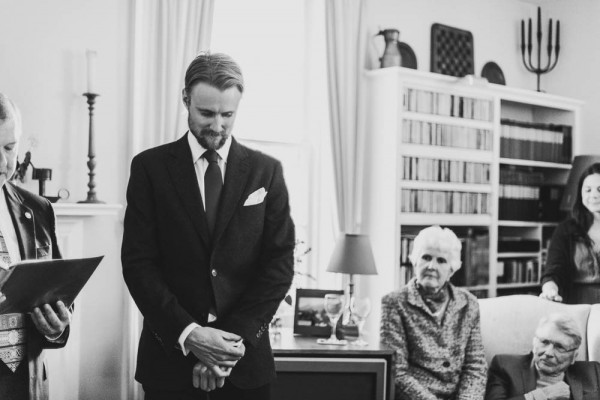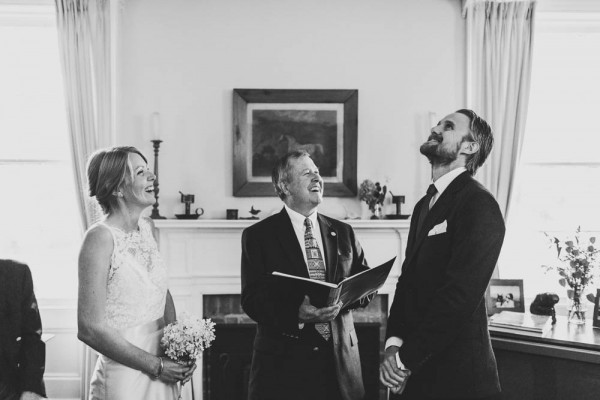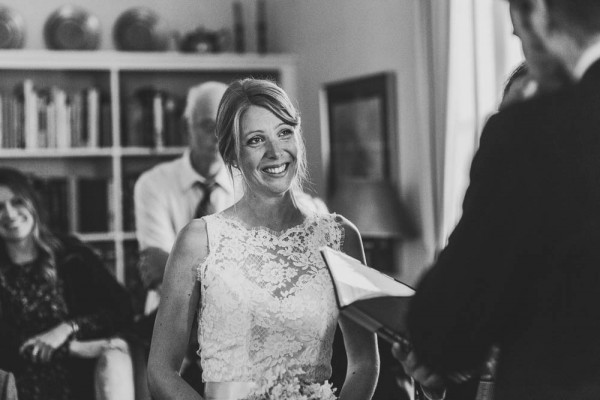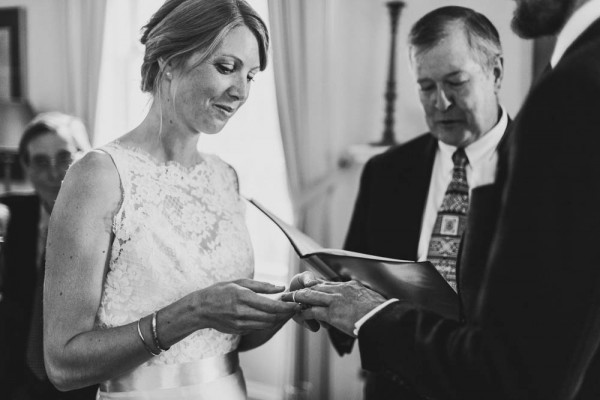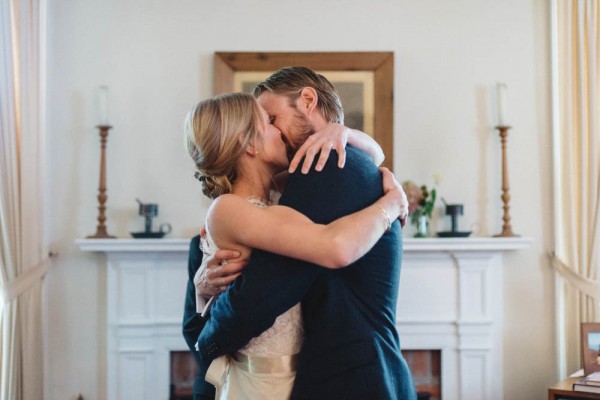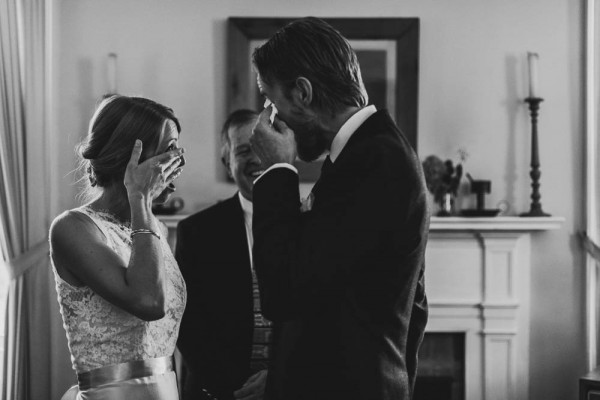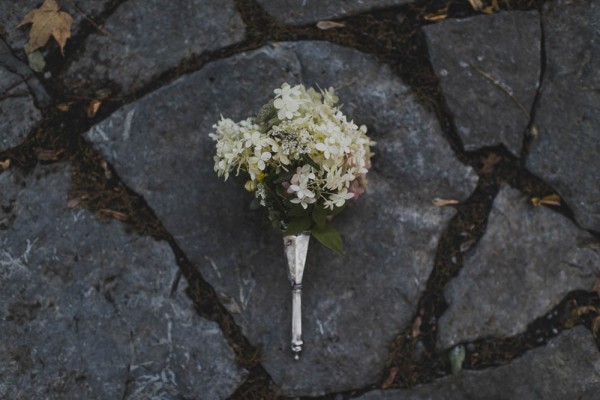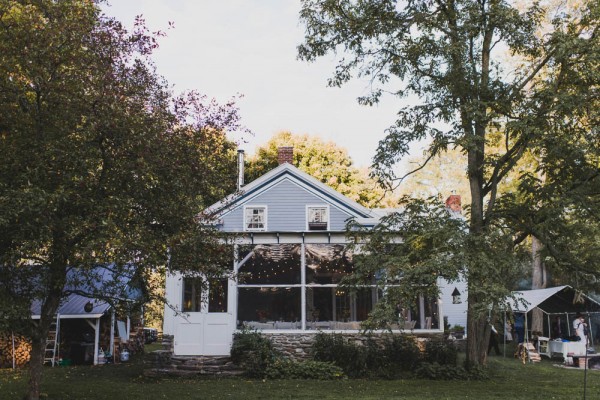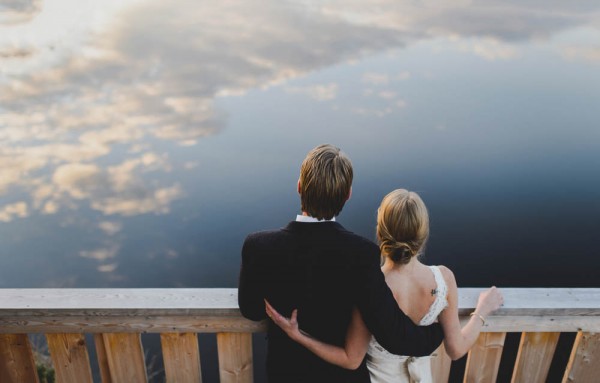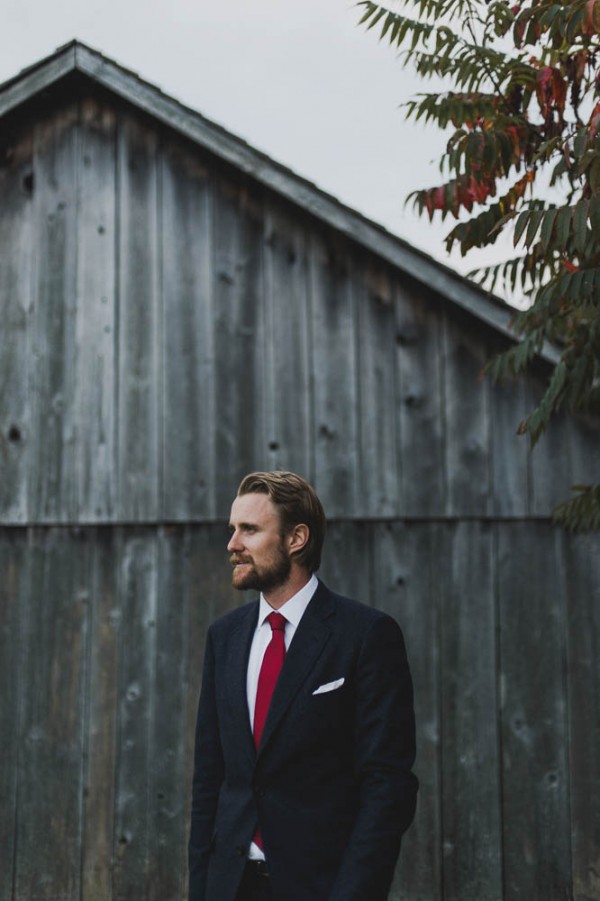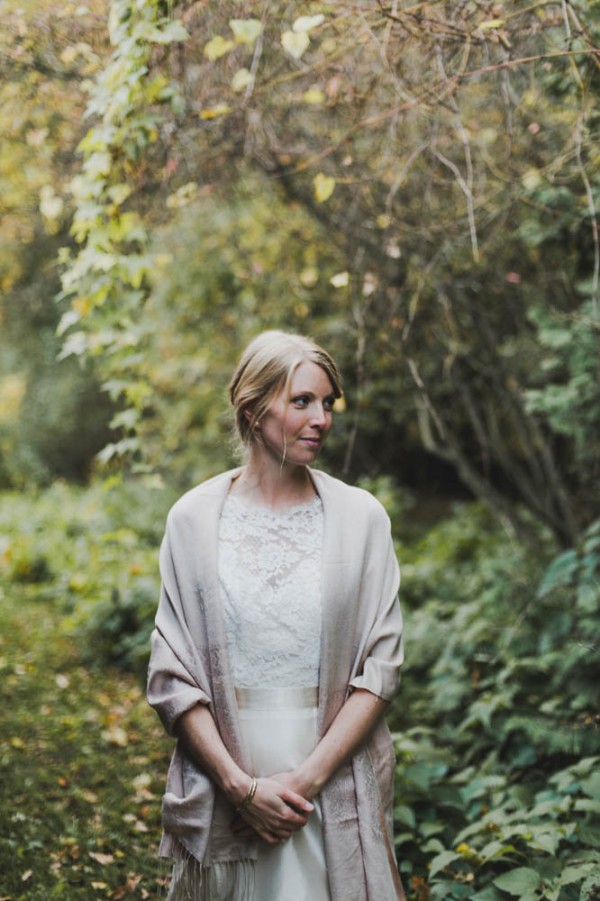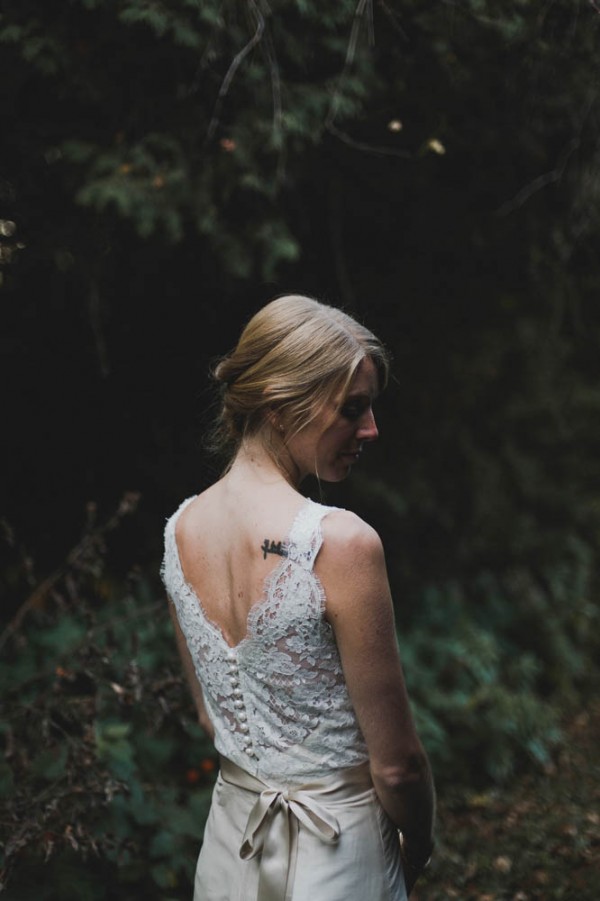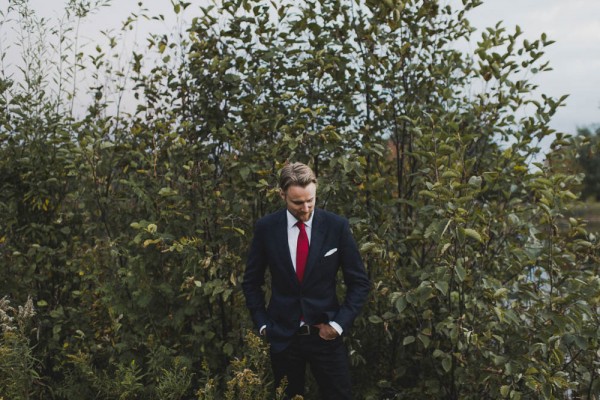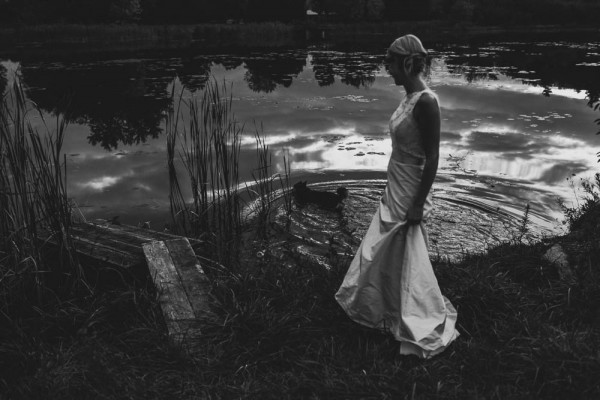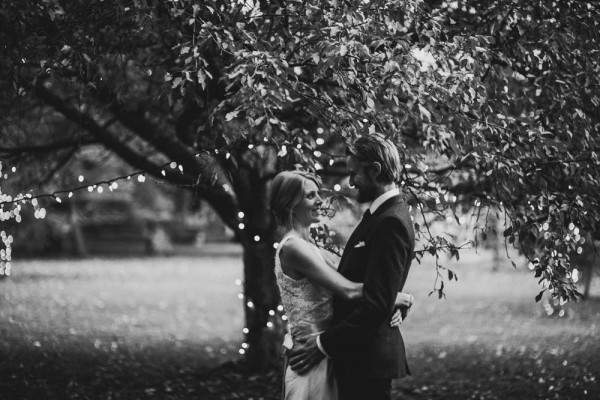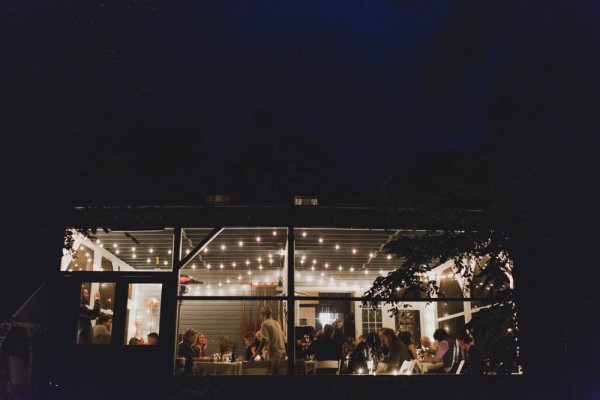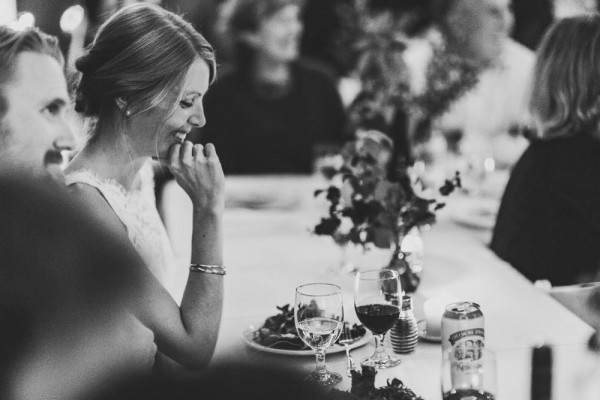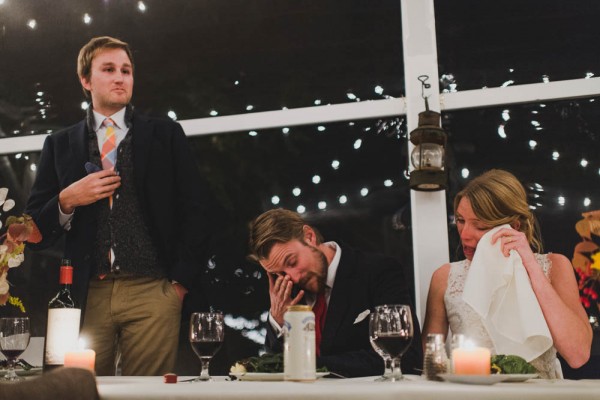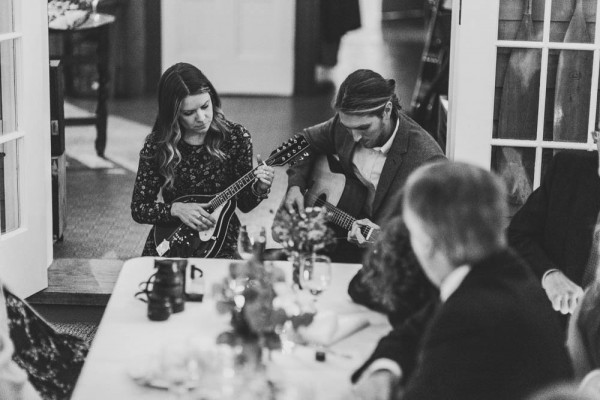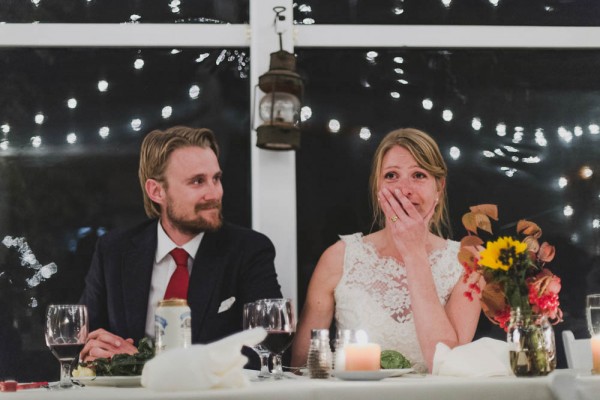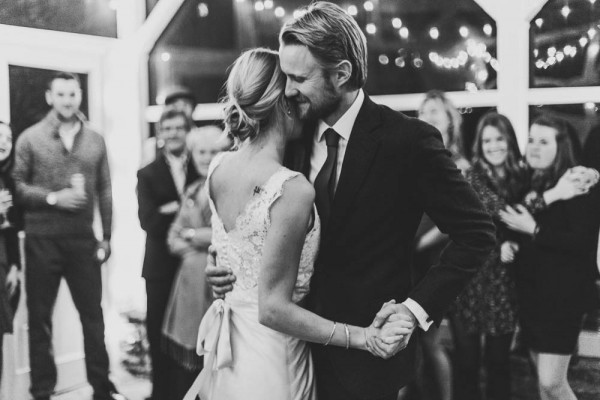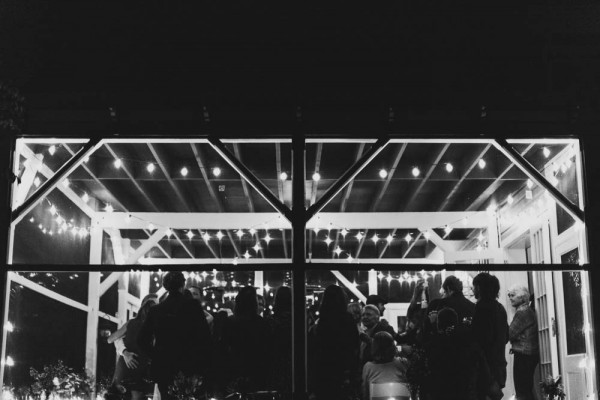 The Moments:
I don't think it's possible to pick a moment, the day from start to finish was so wonderful. I'd say our favourite part of the whole wedding experience was having the opportunity to gather all our favorite people in the same spot for one day.
The Couple Recommends:
We didn't have many wedding professionals, but I'd say that BE Catering and Pure Magnolia stood out. BE Catering was a pleasure to work with. We were planning the wedding from afar, and BE Catering made communication and planning very easy. They handled all the rentals for us which was fantastic, and were very open to collaboration on the menu. On the wedding day, with very little direction, they worked seamlessly to pull together a beautiful spread.
Patty Nayel at Pure Magnolia is an amazing artist. She was lovely to work with. We only met once – I planned a wedding dress trip to Vancouver from the Yukon, and from afar she created a gorgeous dress that fit me like a glove, without a single fitting. I really admire Patty's business model – creating unique gowns from recycled and sustainable fabrics. I was delighted to support a Canadian artist making such a neat contribution to the wedding "industry."
The Wedding Team:
Photography – Jennifer Moher, Hugh Whitaker
Venue – Private Residence
Catering – BE Catering
Live Music – Kate Suhr
Hair Styling – Kouture Hair Studio
Wedding Dress – Pure Magnolia
Rings – Forty Mile Gold
A very special thank you to Jennifer Moher Photography for giving Junebug a glimpse into Julia and Bobbie's sweet wedding at home. For more of Jennifer Moher's gorgeous photography, be sure to take a look at Andrea and Wayne's tropical wedding in Grenada.