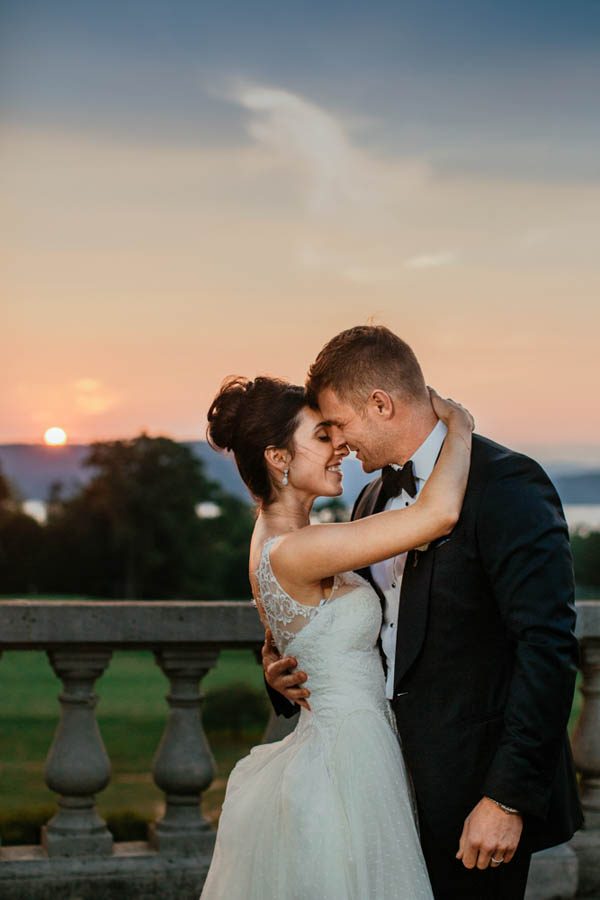 From a Jurassic Park theme song processional to a ceremony that blended each of their religions, it's safe to say that Kait and Ben's personalities didn't get lost in their Sleepy Hollow Country Club wedding. The look of the day was as timeless as could be thanks to Belle Mariee Events, with the stunning venue and grounds providing a sophisticated and romantic setting for the festivities. The Markows Photography brilliantly captured Kait and Ben saying "I do" in front of friends, family, and their golden retriever, and then dancing their faces off as husband and wife.
The Couple:
Kait and Ben
The Wedding:
Sleepy Hollow Country Club, Briarcliff Manor, New York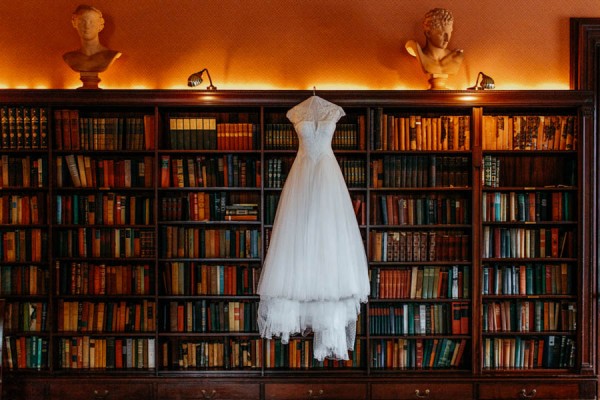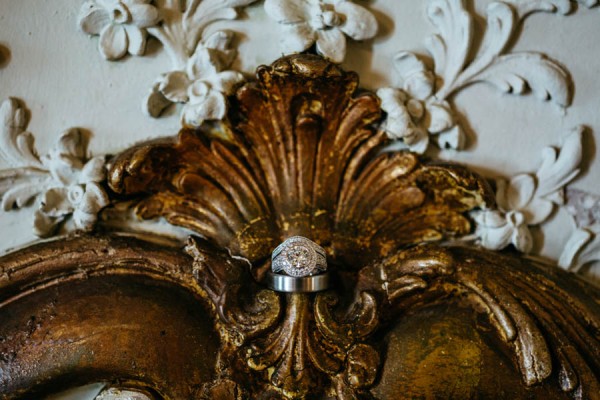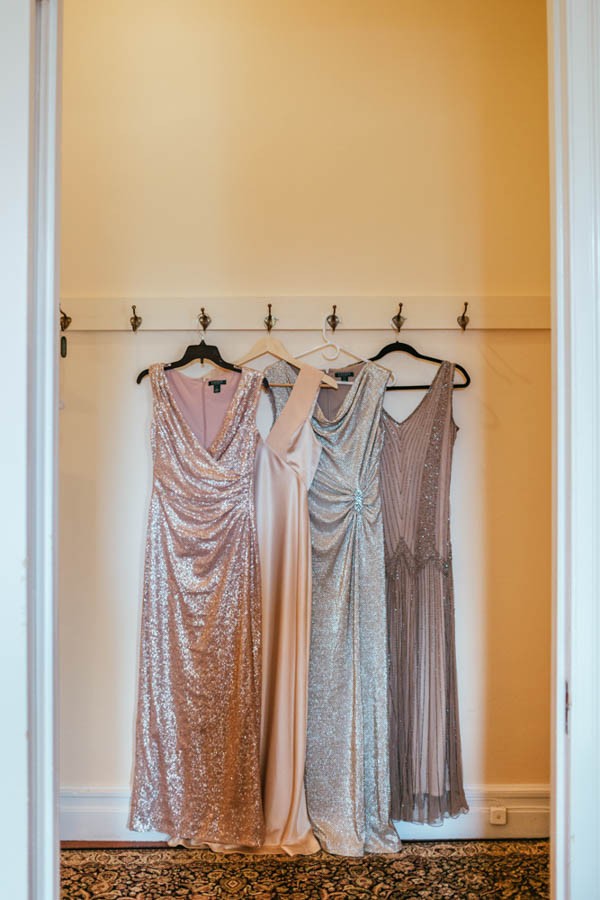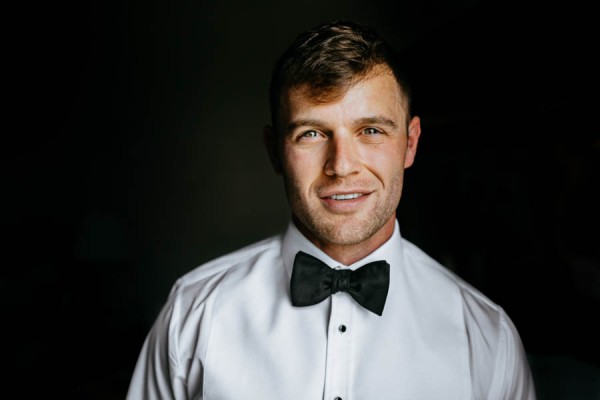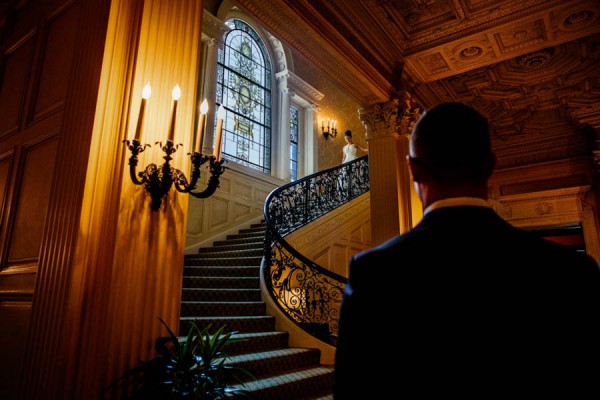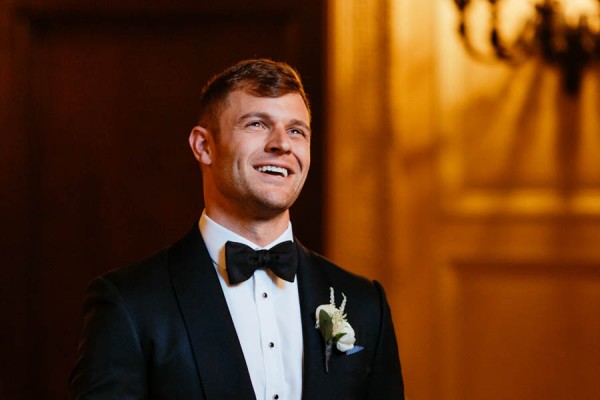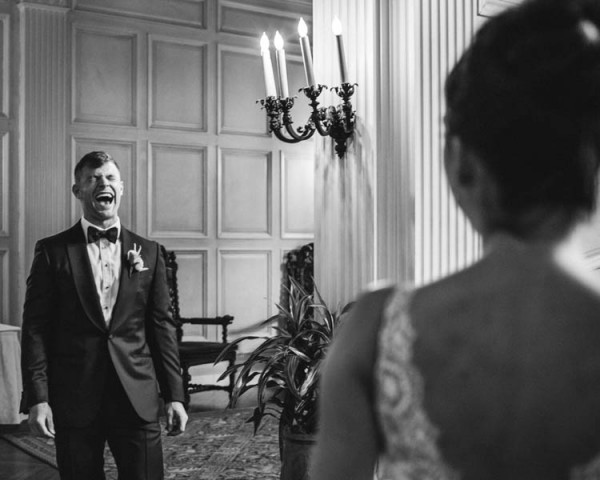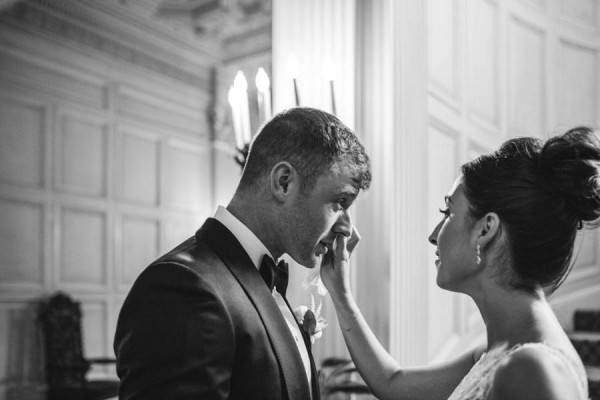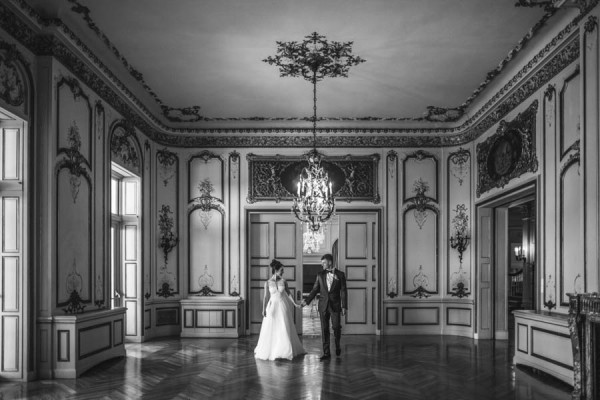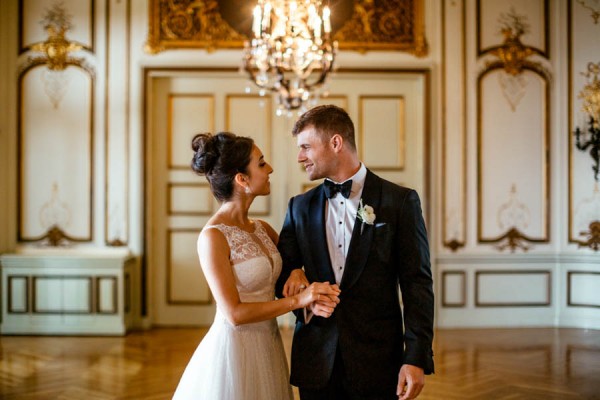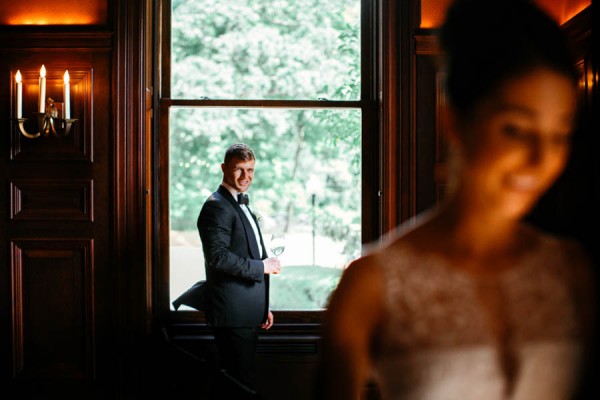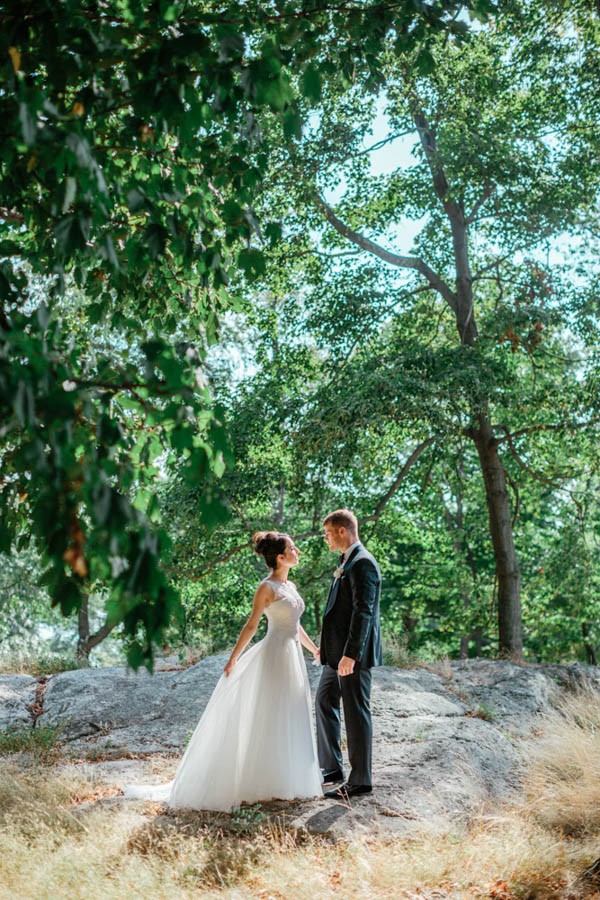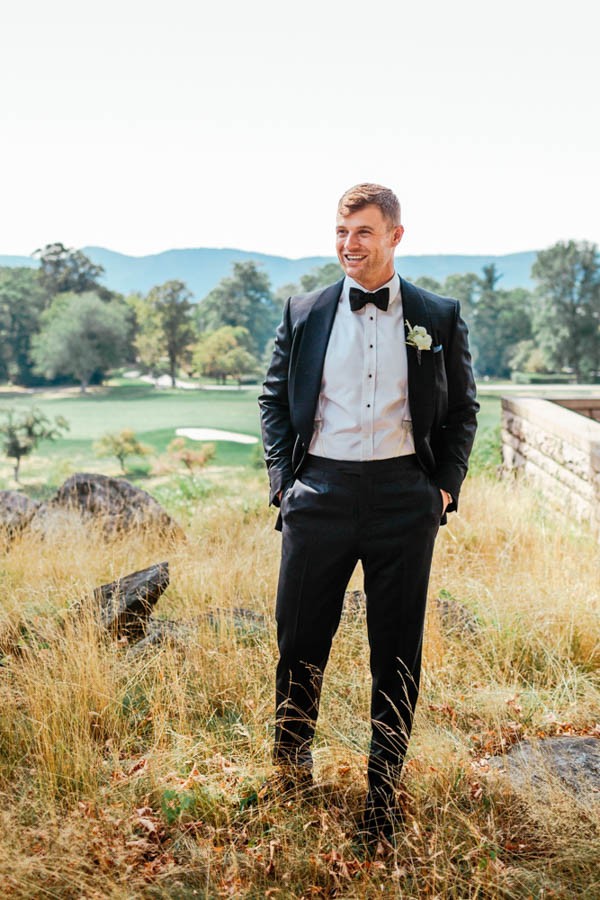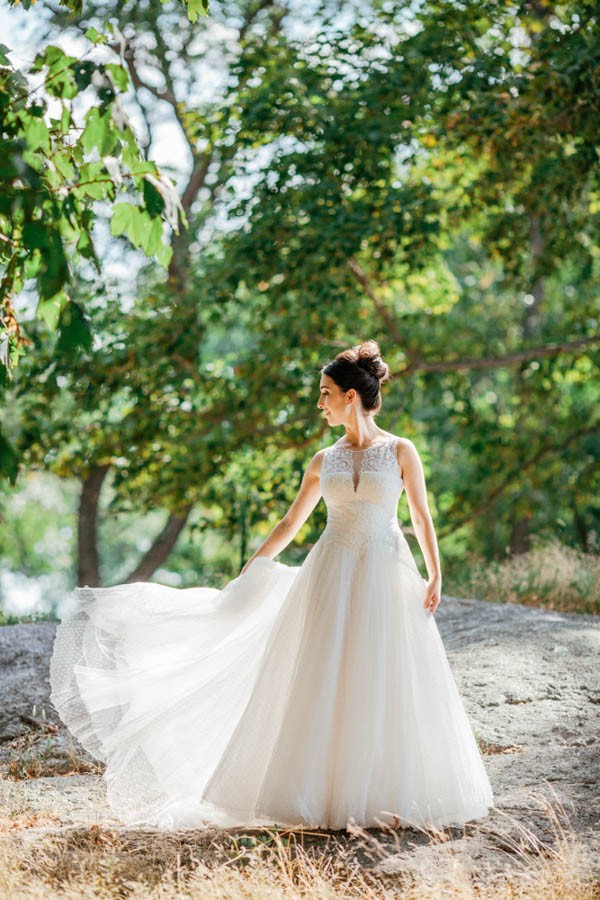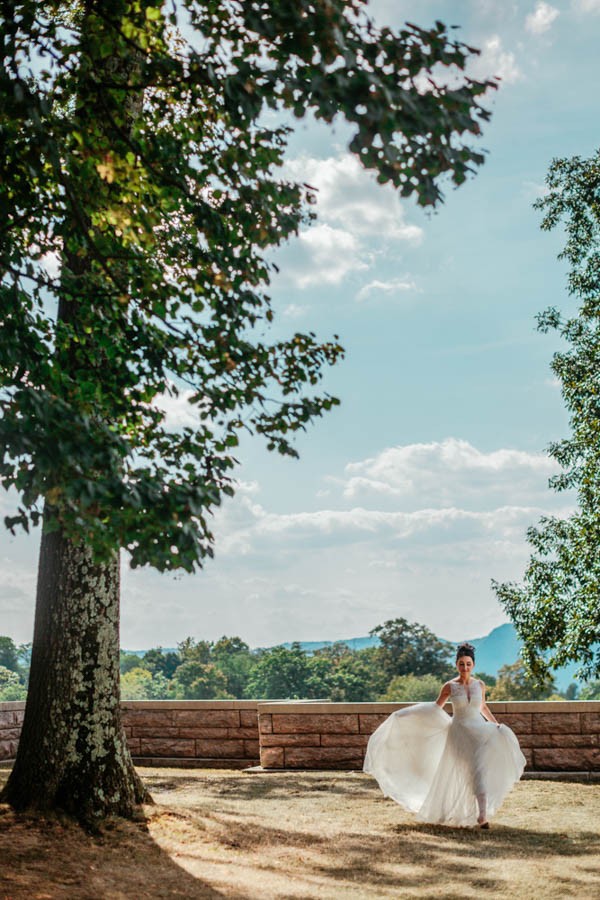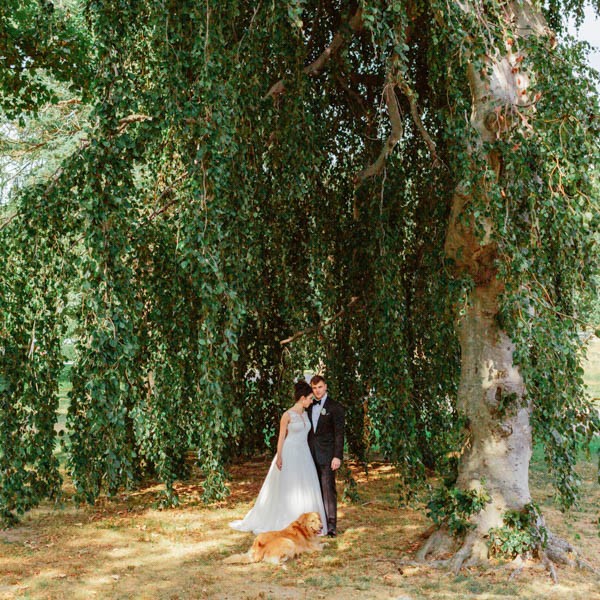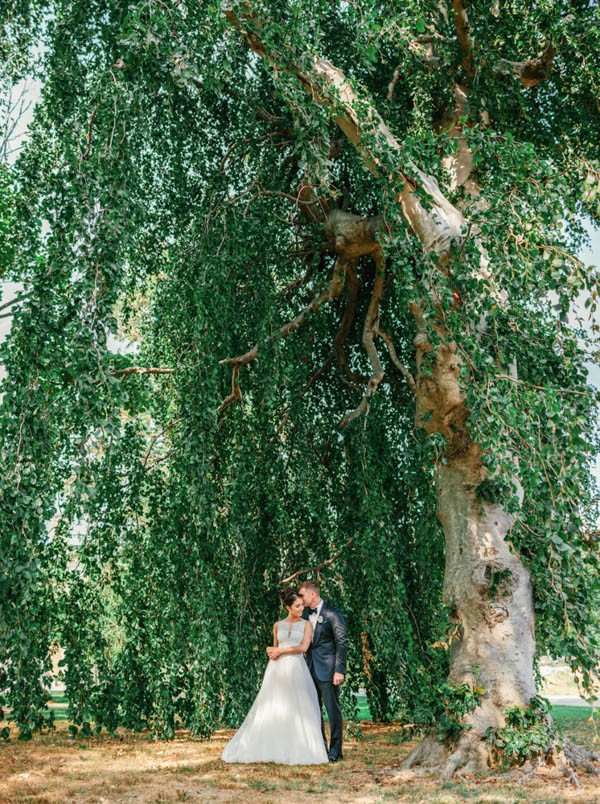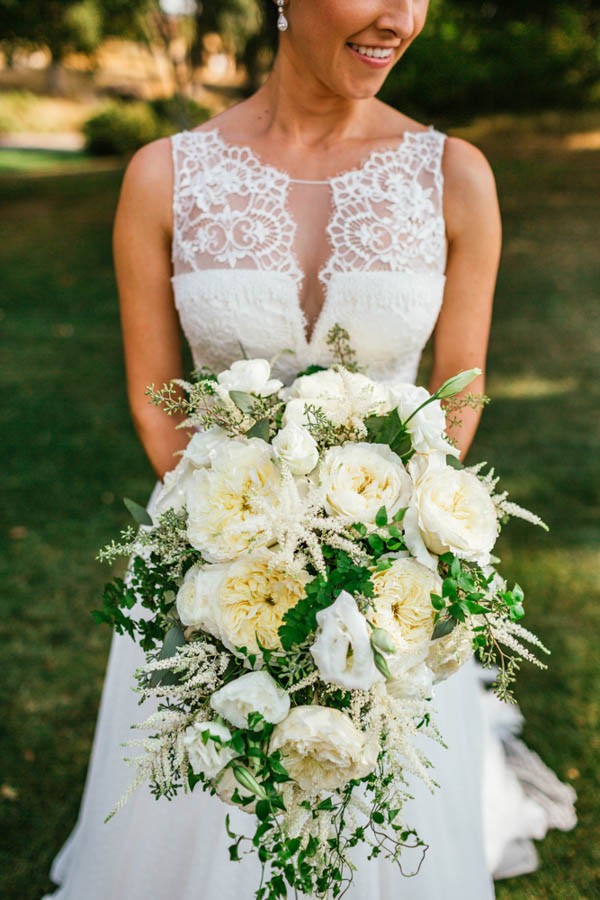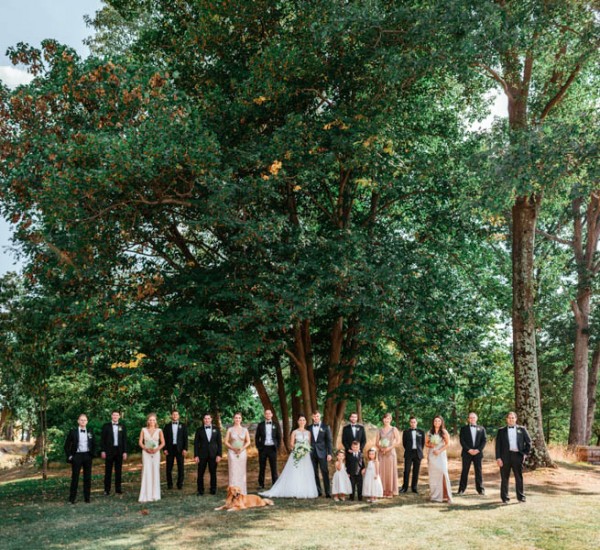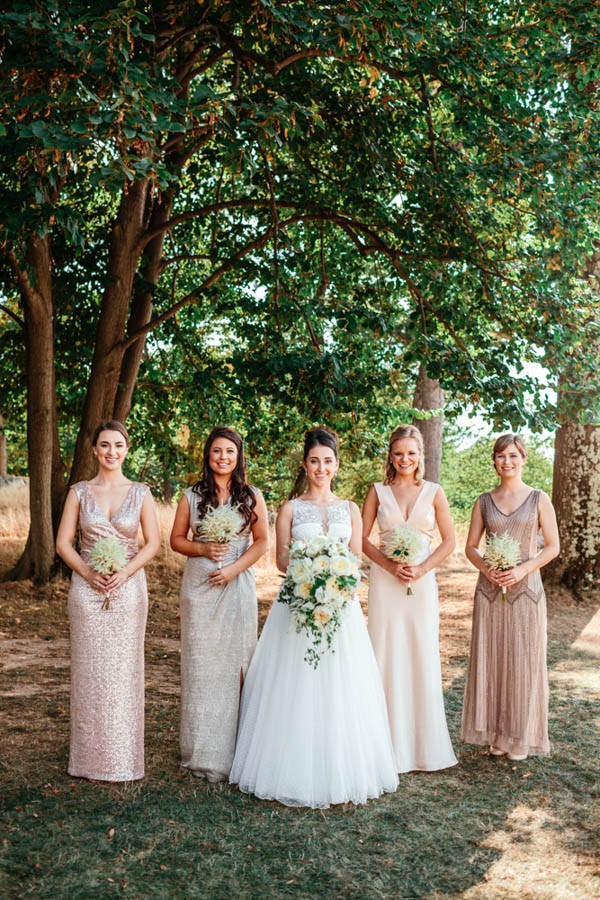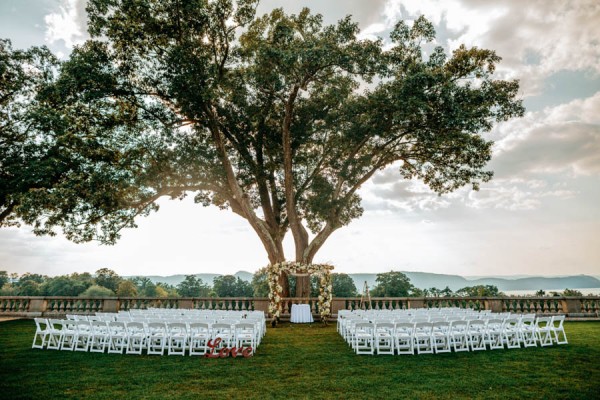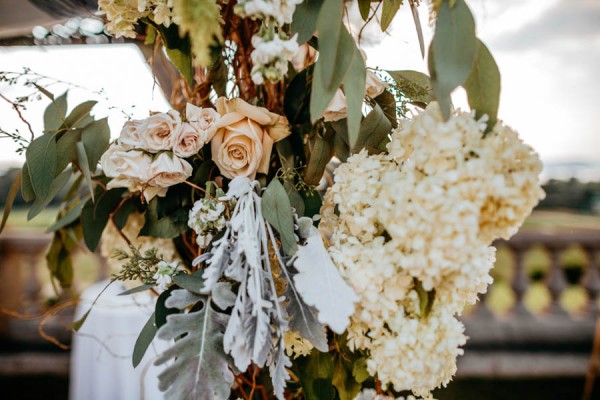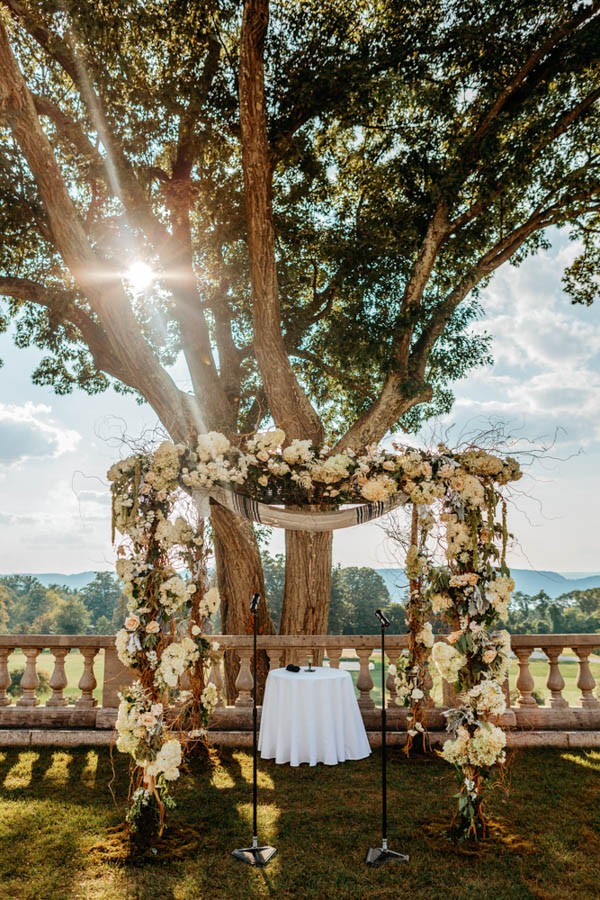 I fretted over the processional music for a while struggling to find the perfect song that evoked a certain old school romance, epic love story feel. I ultimately found the perfect song for my walk down the aisle in the most unexpected place — Jurassic Park. I'd listened to the theme over and over again in the lead up and knew it was the perfect song for me, so when the string musicians started playing, and my dad and I walked out the door onto the lawn, that was definitely a memorable moment for me.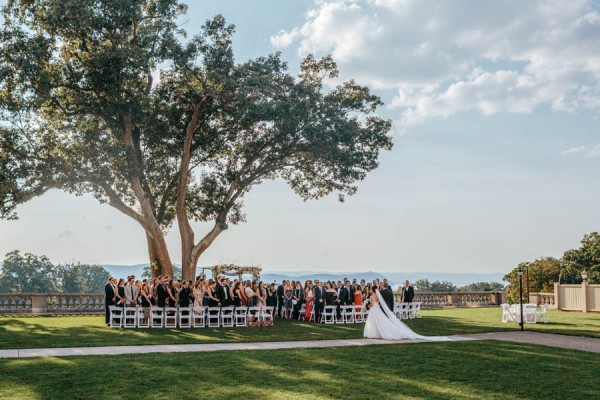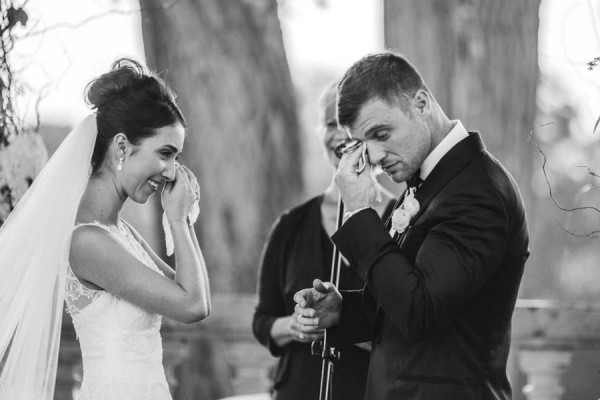 We customized everything from our officiant, to our programs, to our blended religion ceremony. Our officiant was Ben's mom's partner and she wrote the entire ceremony from start to finish. She incorporated personal stories and anecdotes, and she made the ceremony extremely authentic to us.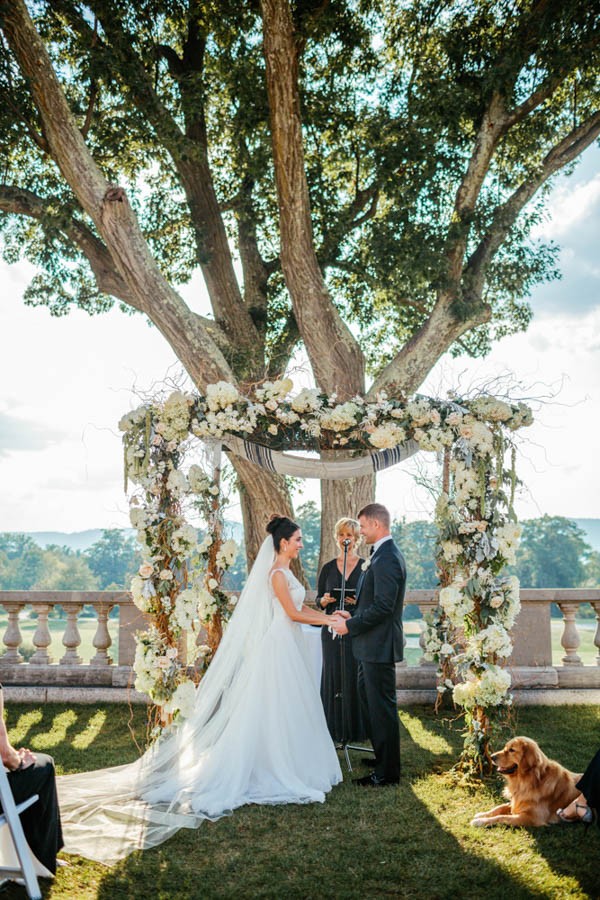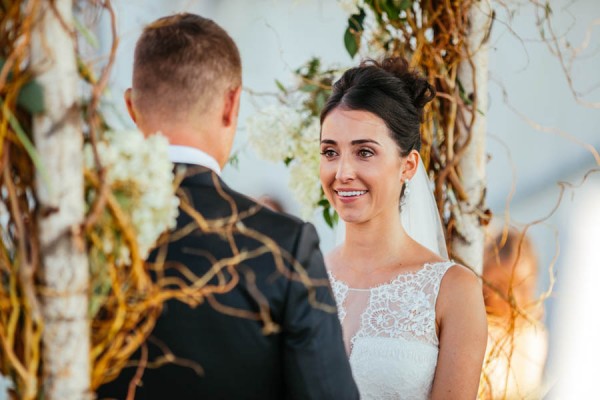 We literally had THE MOST PERFECT weather on our wedding day, and standing under the chuppah, facing my almost-husband, with the sun slowly setting behind the Hudson River and a faint warm breeze tickling my face, a golden hue covering everything, THAT was something else and it's a moment that will stick out in my mind forever.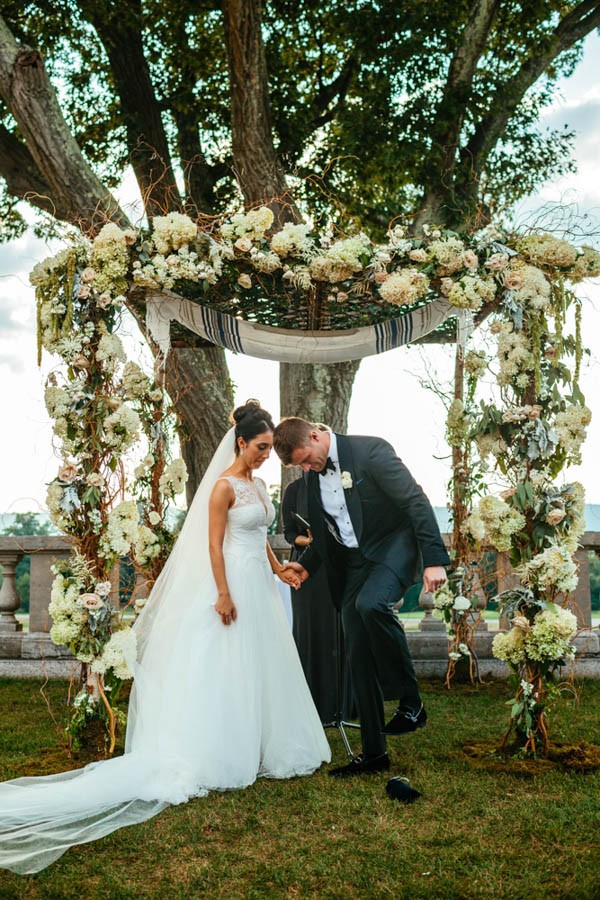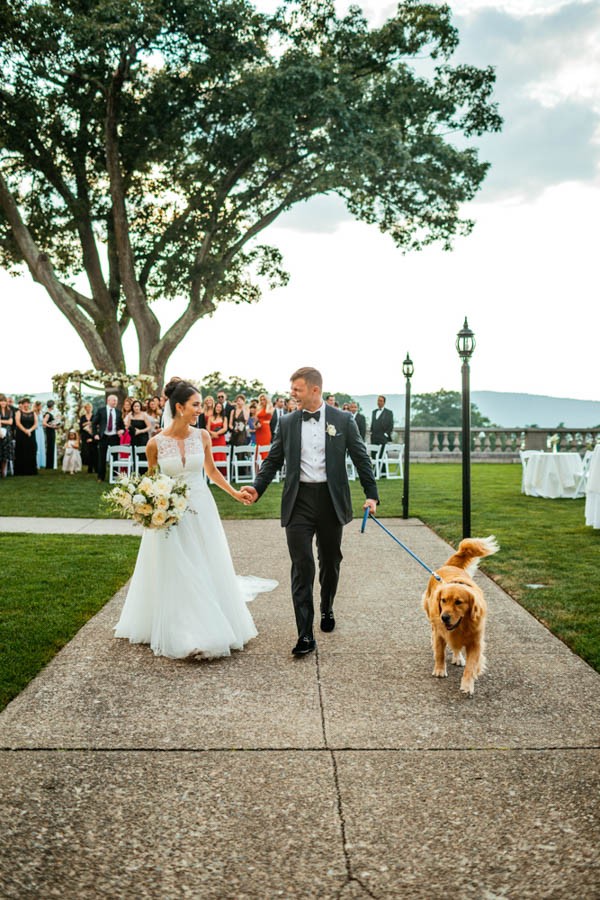 There were a few things that were equally as important to us through the wedding planning process. In no particular order, we wanted the emotion of the day and the love we have for each other to be palpable. We wanted our guests to be a part of our story and we wanted everything to be as authentic to who we are as a couple (which is super mushy and romantic) as possible. We also wanted our guests to have a GREAT time — we didn't want anyone ever feeling like "ok, I've had enough <<fill in the blank>> and I'm ready to go home now." And last, we wanted to dance our faces off. Throwing an awesome dance party was a very high priority.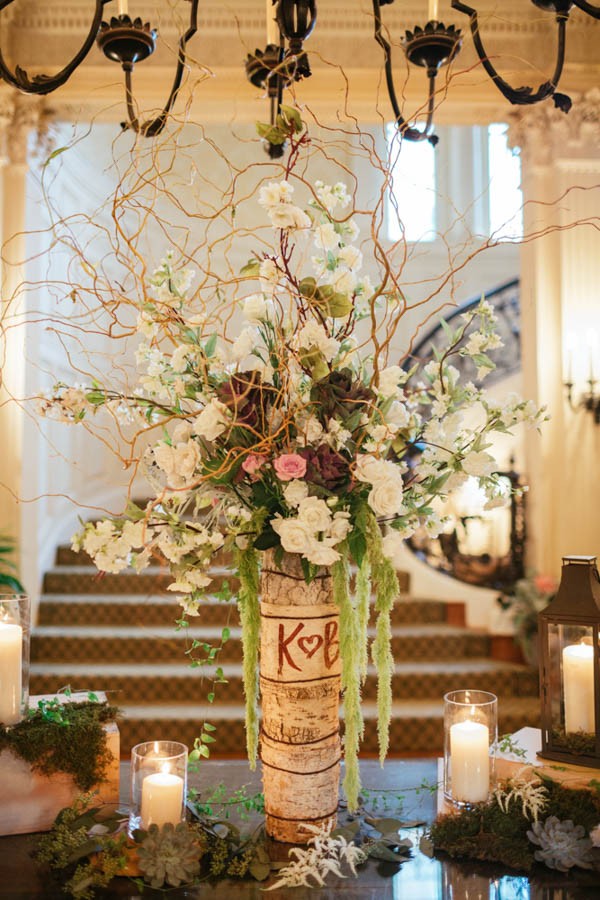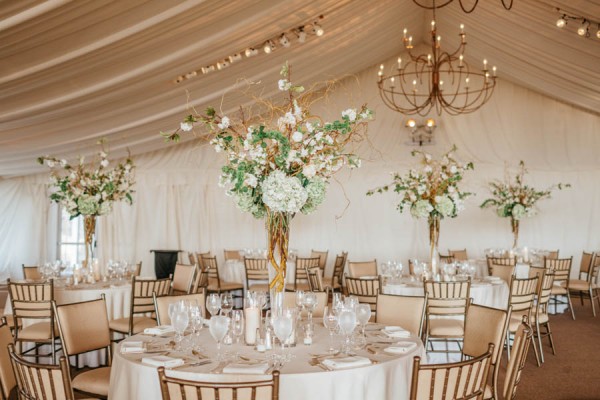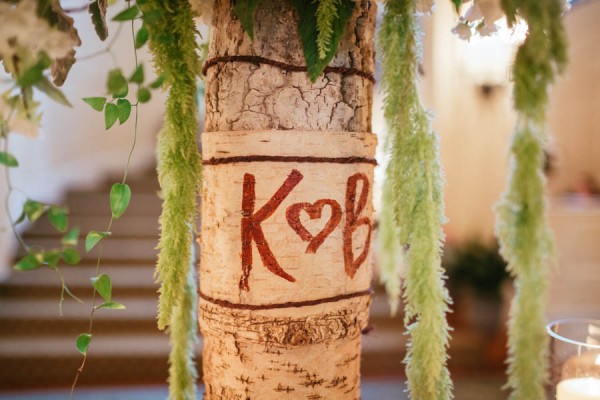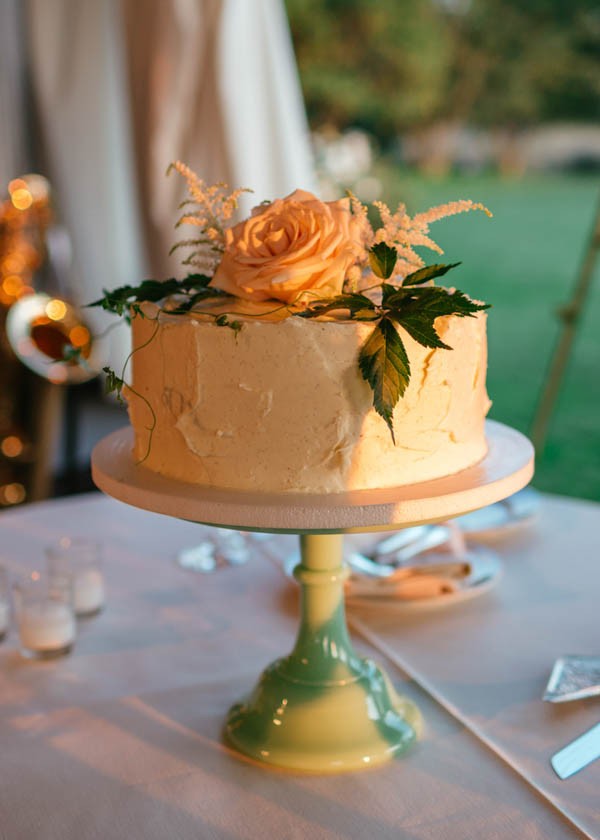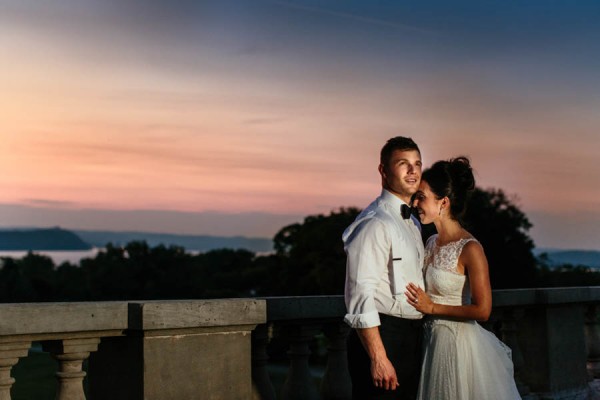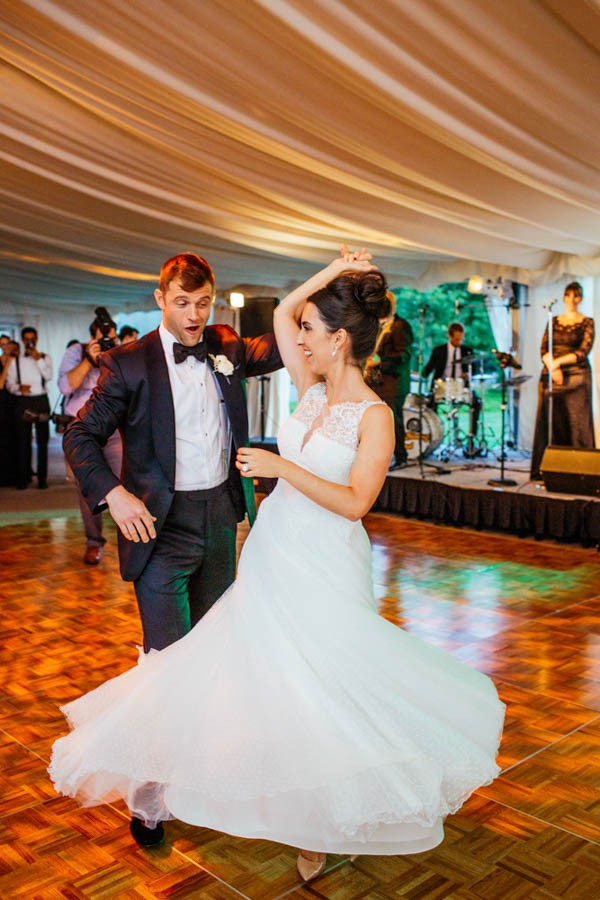 The bridal party's processional song was the theme from The Hobbit, my processional song was the theme from Jurassic Park, the recessional song was the Star Wars theme song, and our first dance was "You and Me" by Dave Matthews Band.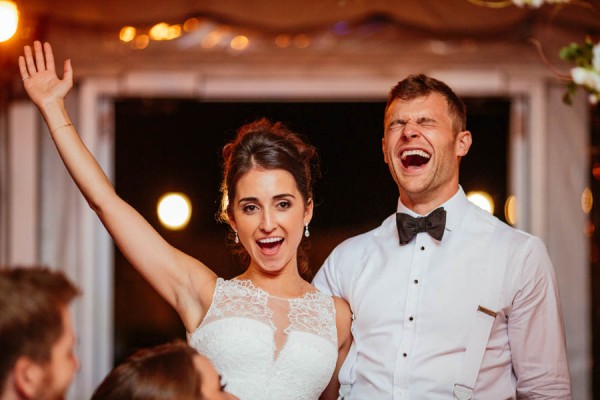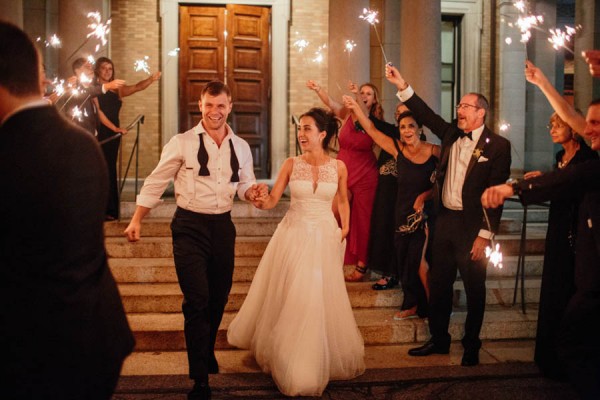 Congrats to the newlyweds on their thoughtful New York wedding! For more of The Markows Photography, check out Laurie and Nick's Texas-inspired wedding at the Inn at Millrace Pond.