Surrounded by lush pine trees and their nearest and dearest, Jessica and Blake shared their wedding vows at Woodstock Farm in Bellingham, Washington. Their rustic wedding was playful and pretty; the couple treated their lucky guests to games of badminton and croquet on the grassy lawn and a selection of delectable treats adorned with fresh fruit and bright wildflowers. Michèle M Waite Photography captured it all in these beautiful photos so we can all share in a bit of the magic!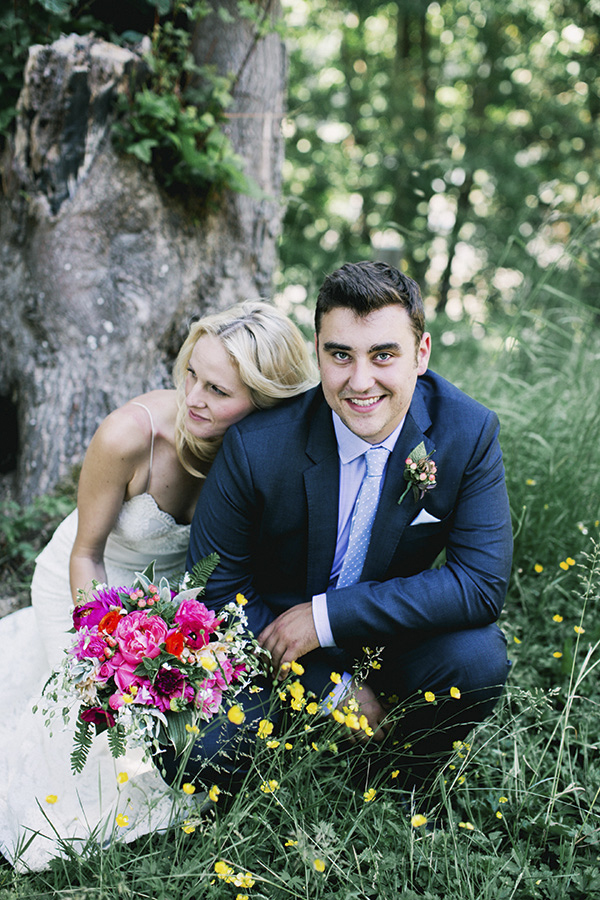 The Couple: Jessica and Blake
The Wedding Day: 6.29.13 – Woodstock Farm, Bellingham, Washington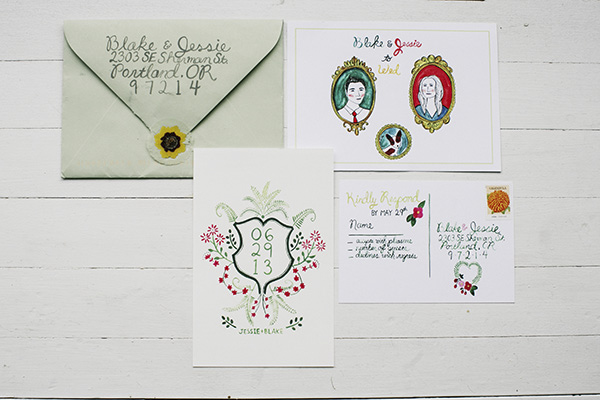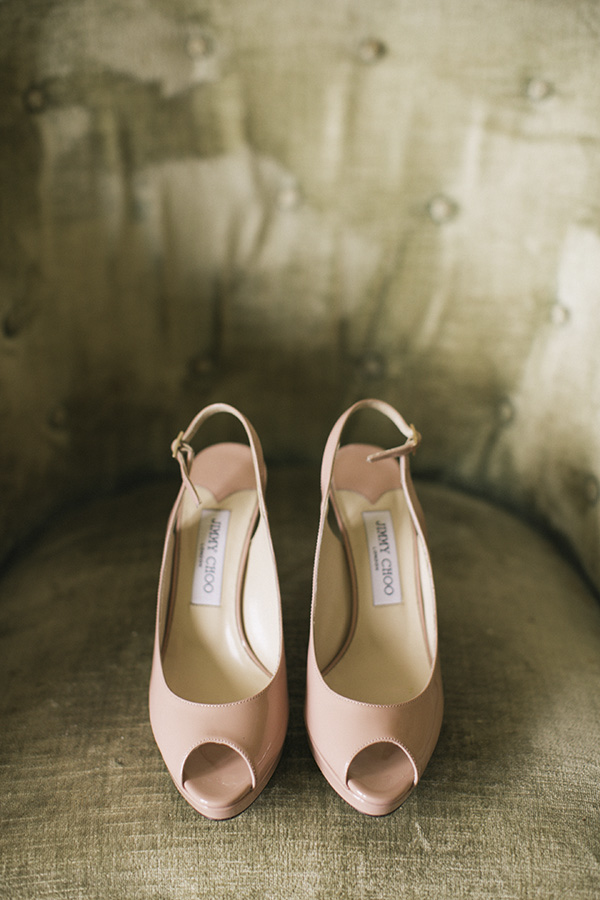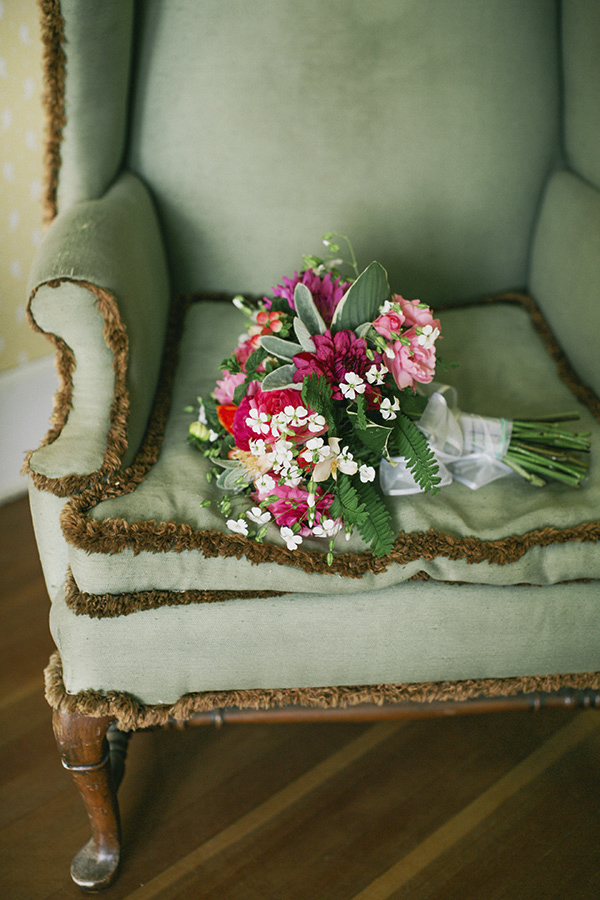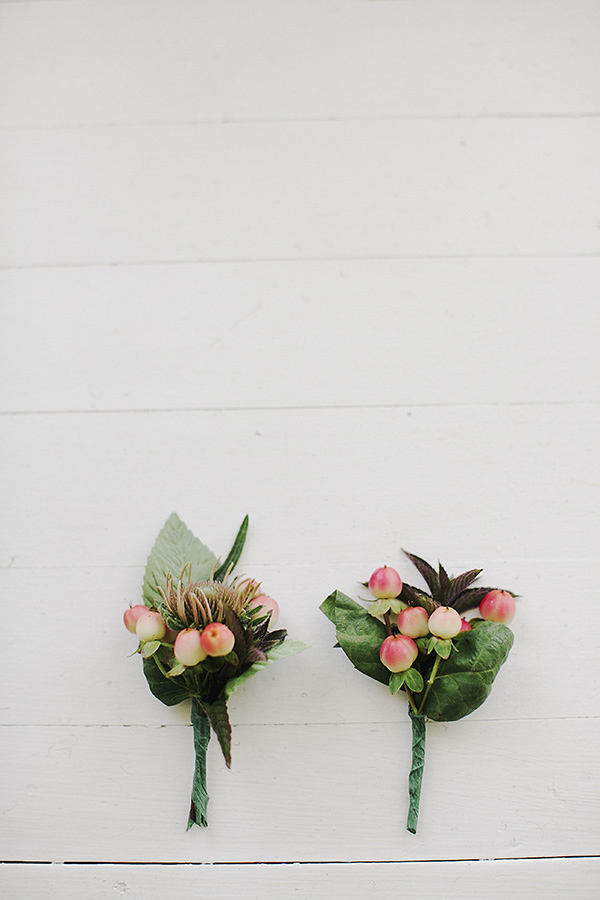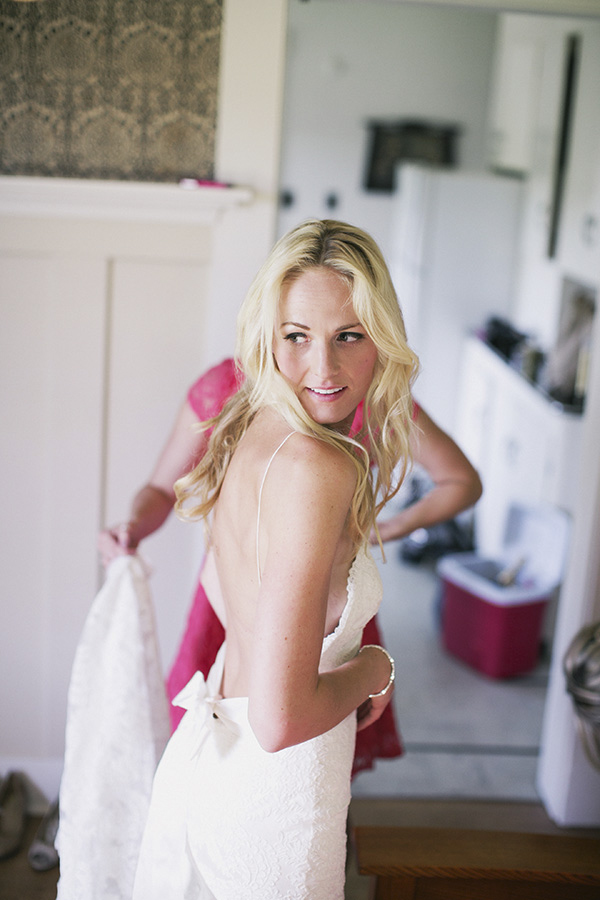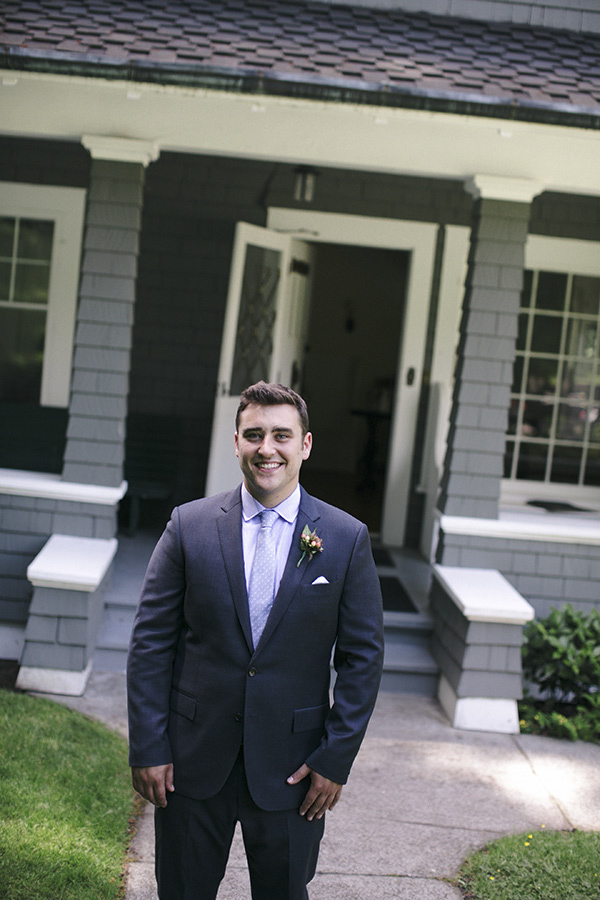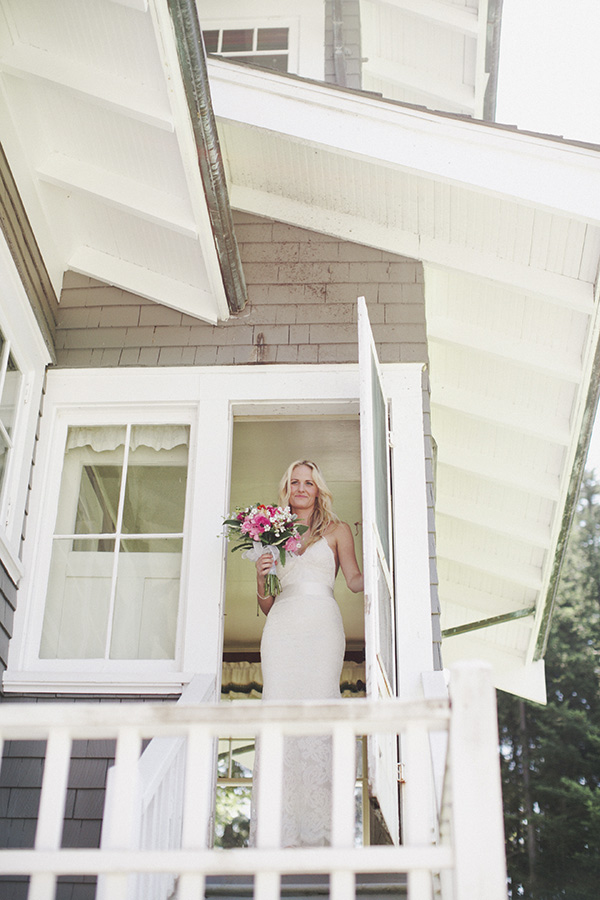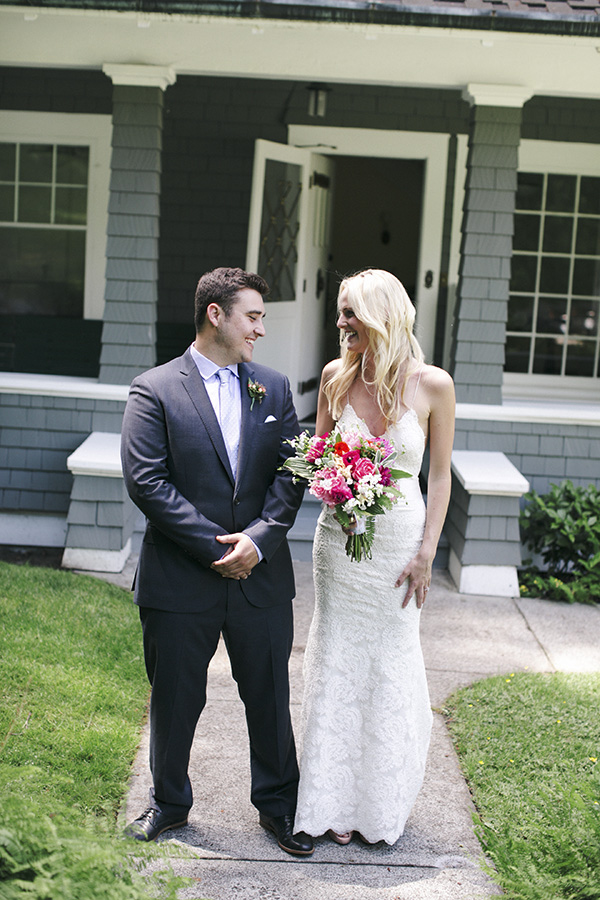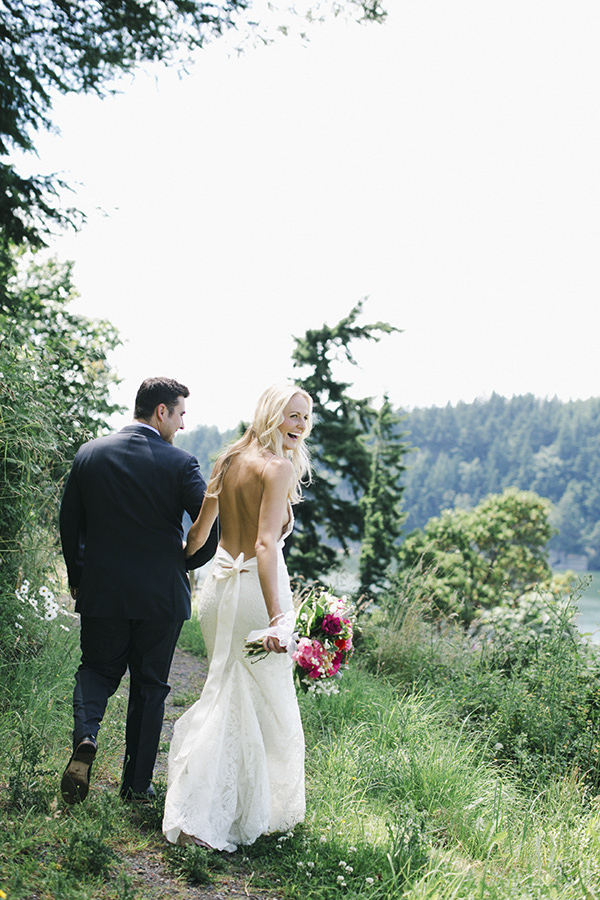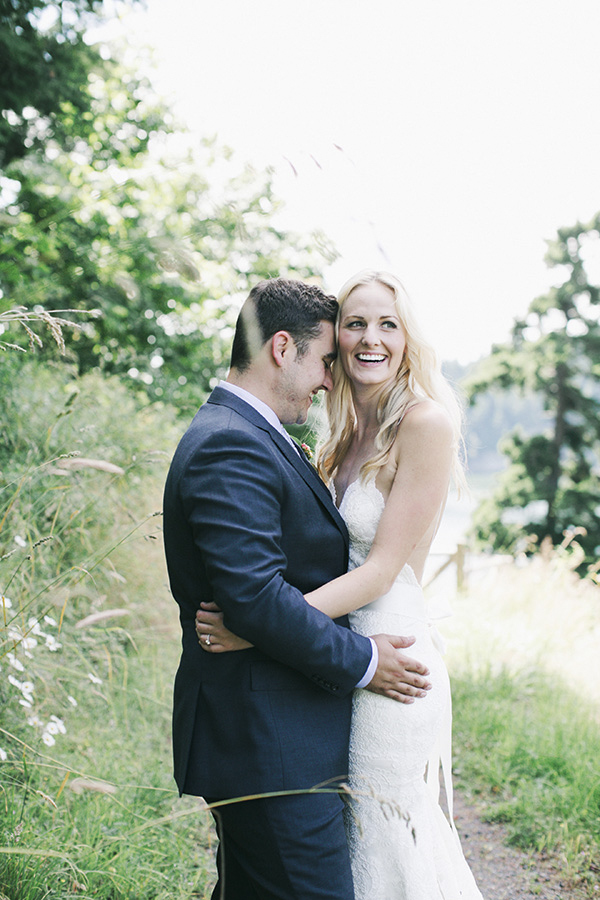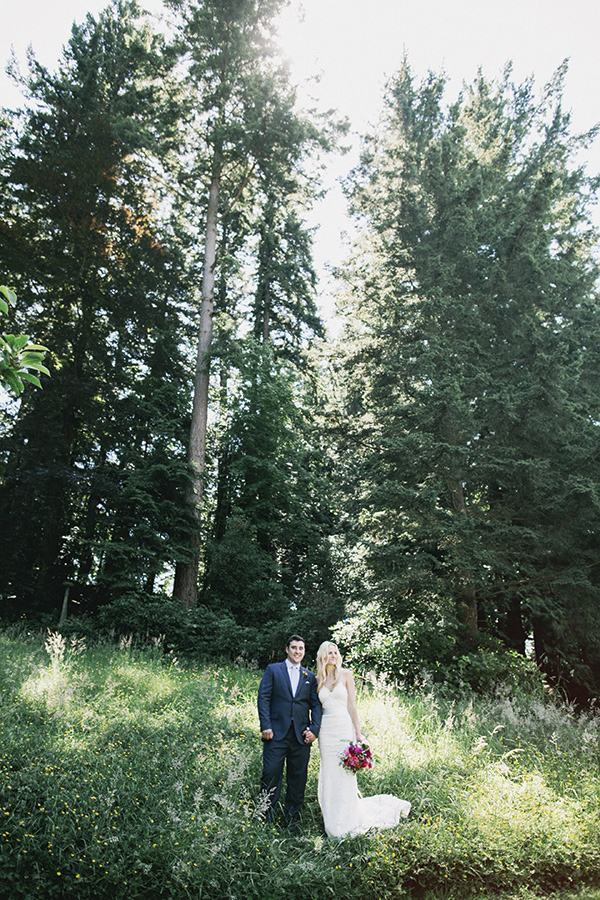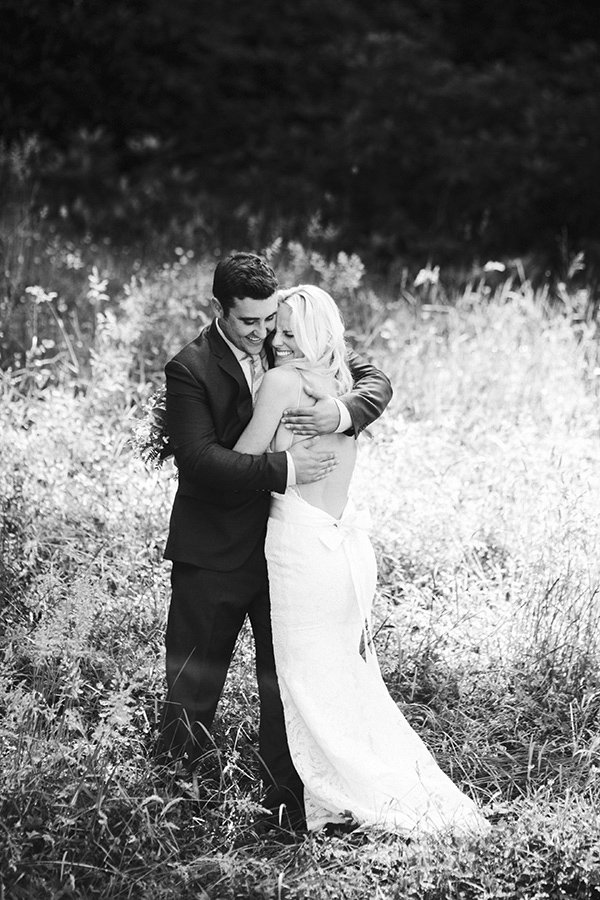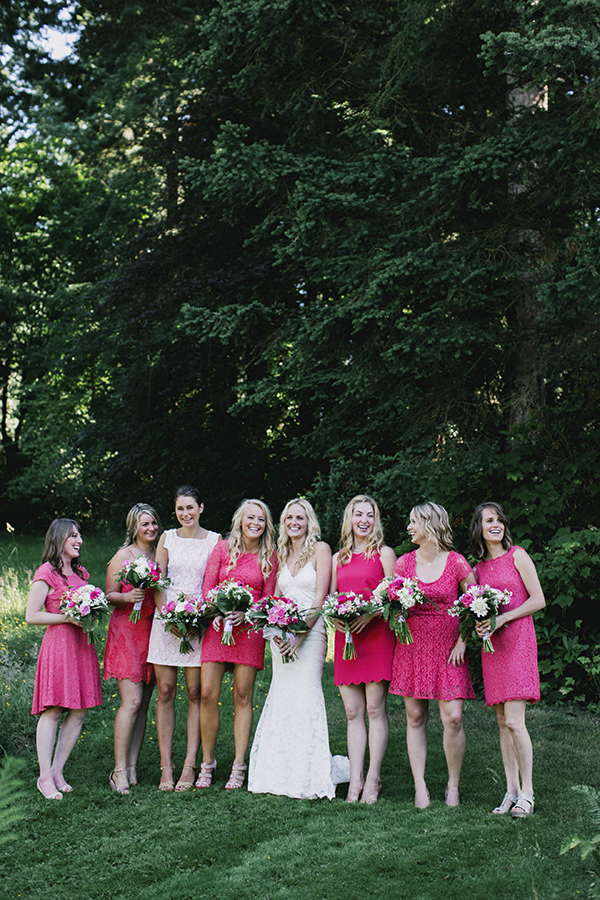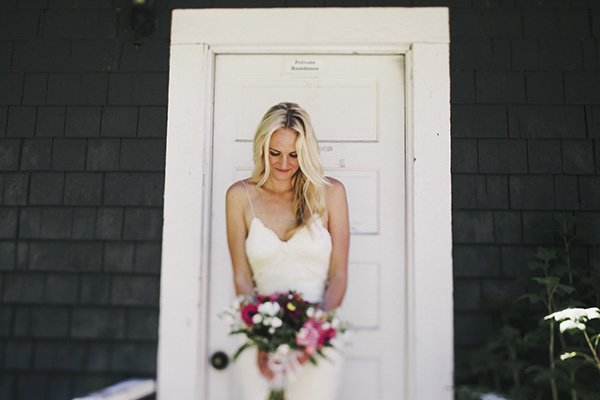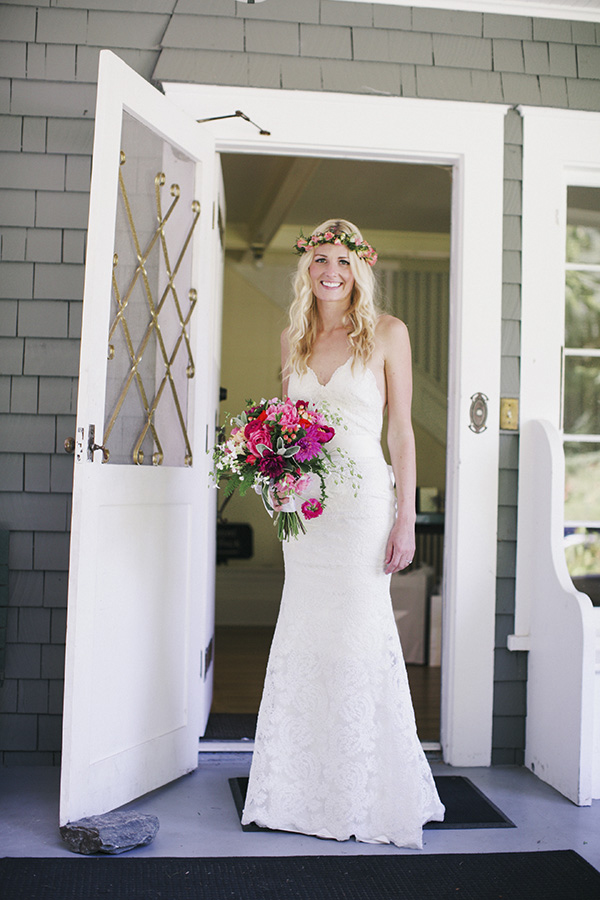 The Location: We had our wedding at Woodstock Farms in Bellingham, an old homestead that is now part of the Bellingham Parks department. It is such an amazing spot and we really wanted our friends and family to get to explore and enjoy it.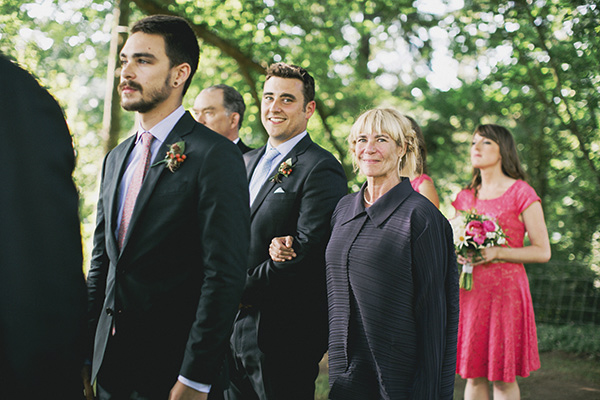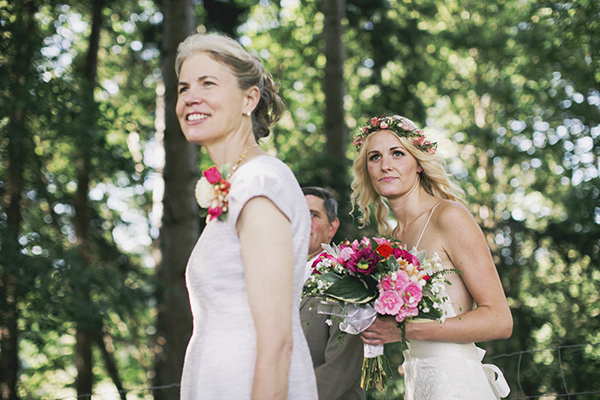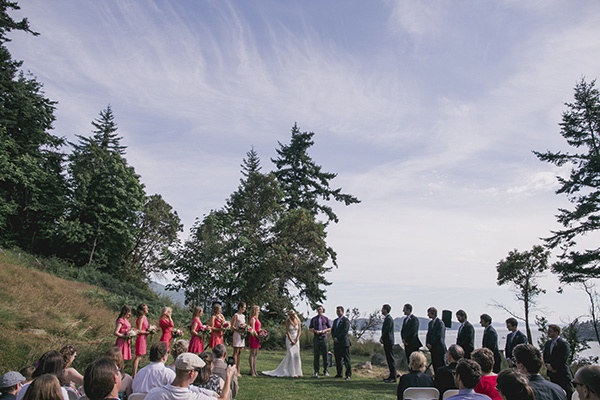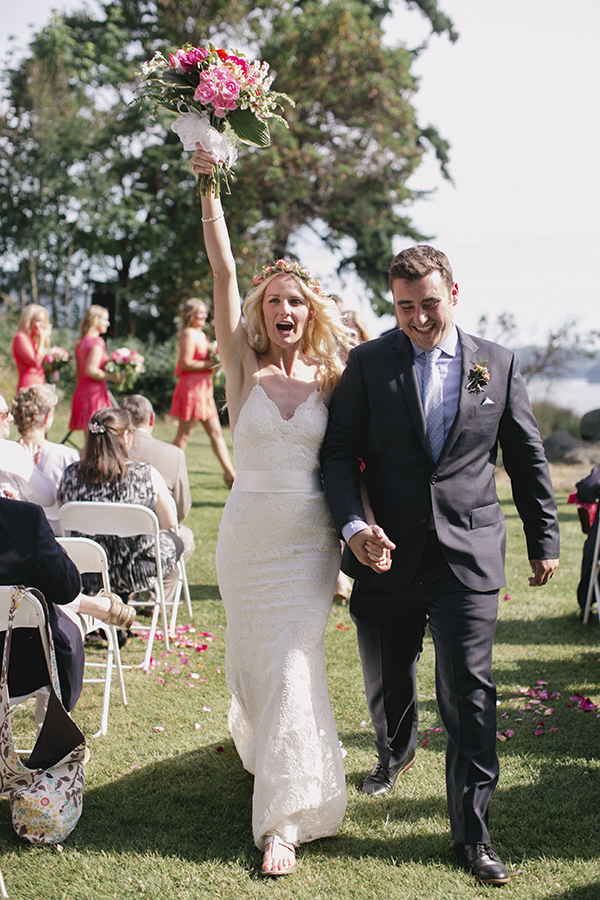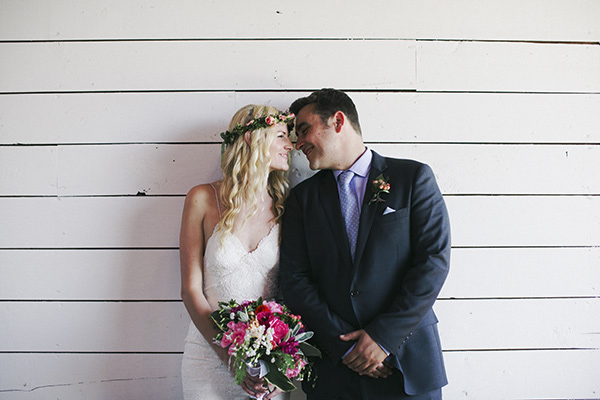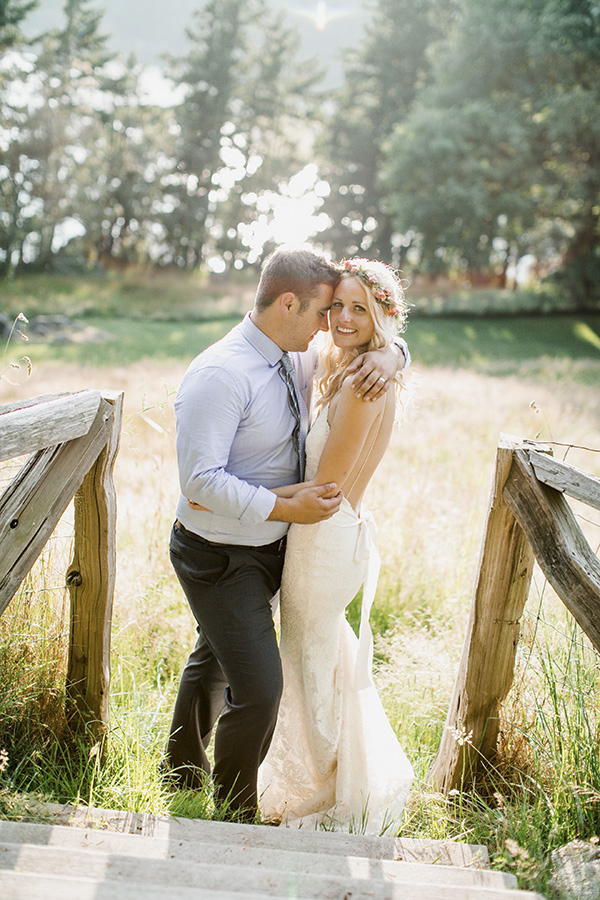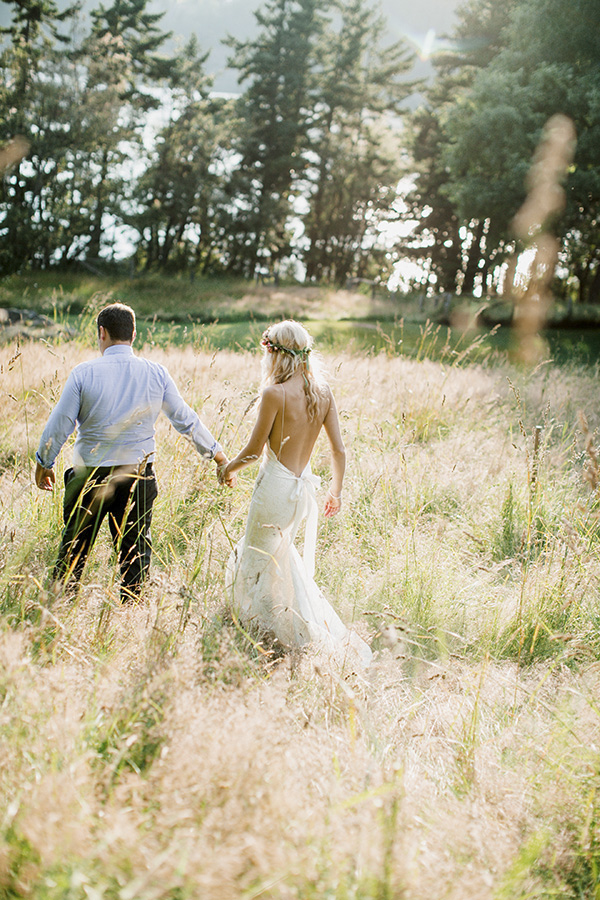 The Inspiration: We were inspired by the beautiful venue and wanted the day to be colorful and fun for our guests.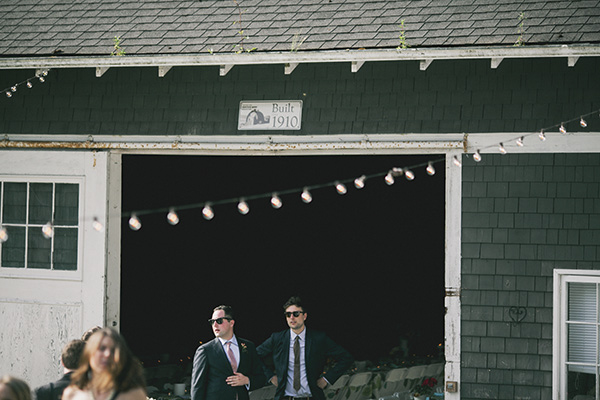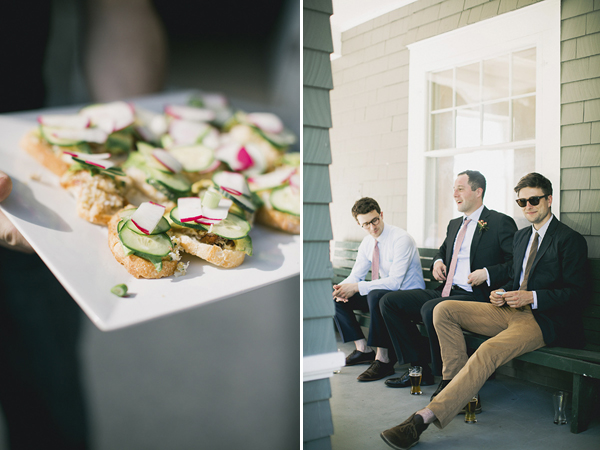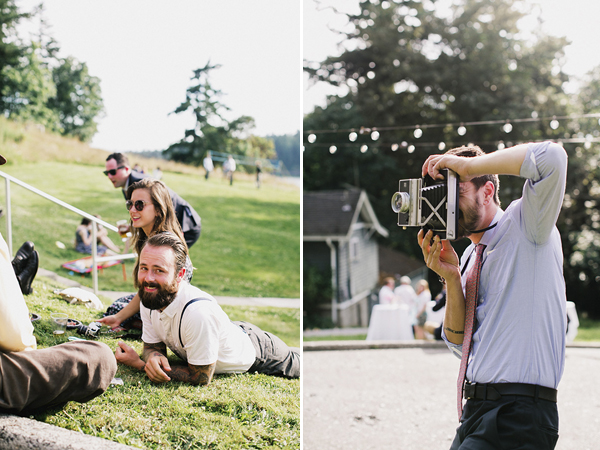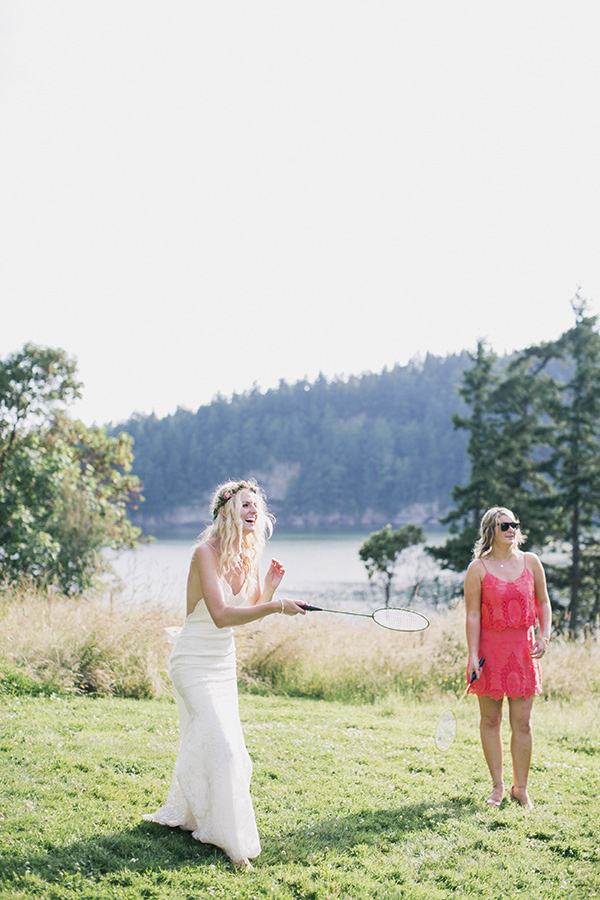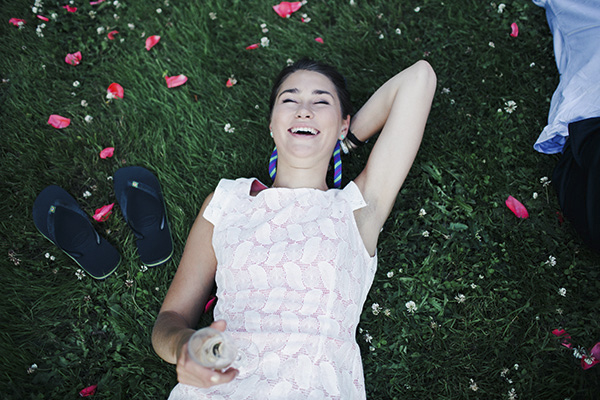 The Design: We included a lot of unique details where we were directly involved in making the whole look come together. For example, the tablecloths are actually Ikea curtains. We placed potted hot pink geraniums and beautiful wildflowers on the tables. I made all the cloth dinner and cocktail napkins. The groom made the "Just Married" sign and attached it to his old Datsun truck.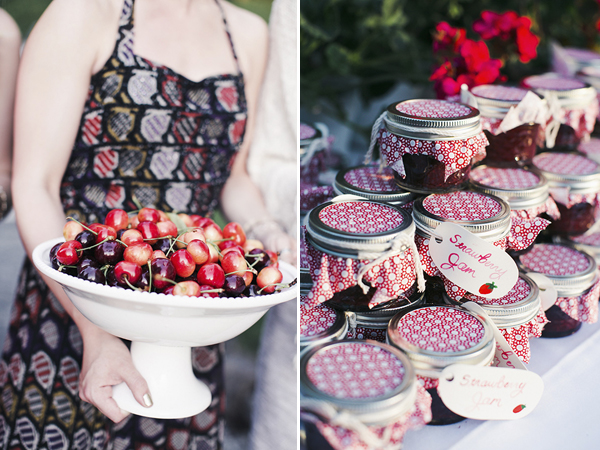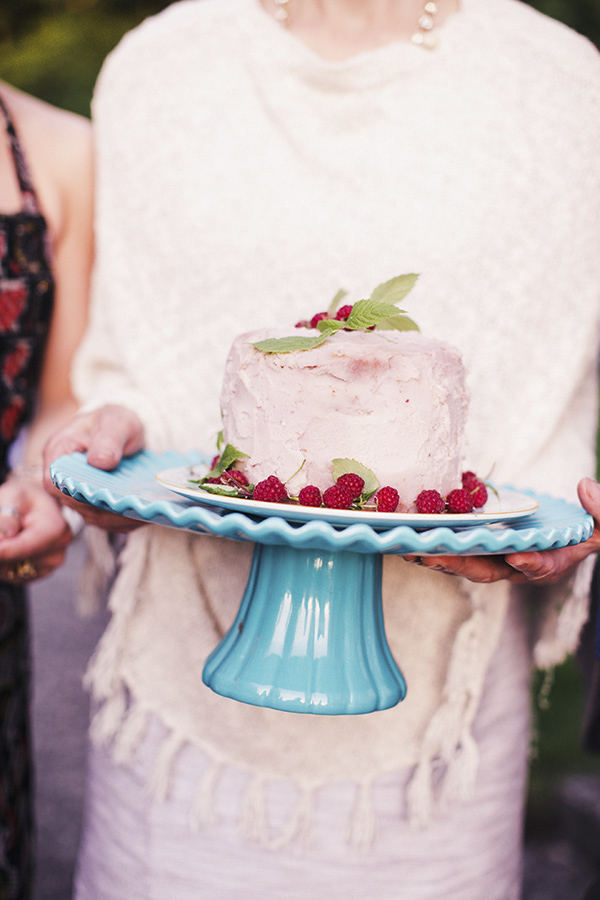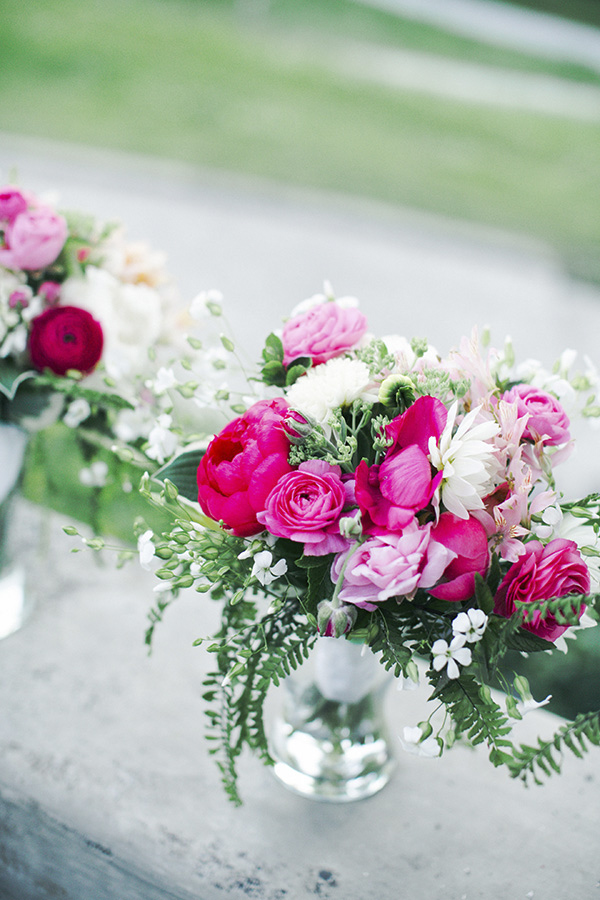 The Moments: Our favorite part of the wedding was the beautiful weather and being around all of our family and friends! Driving away in the Datsun truck was the perfect way end to the day.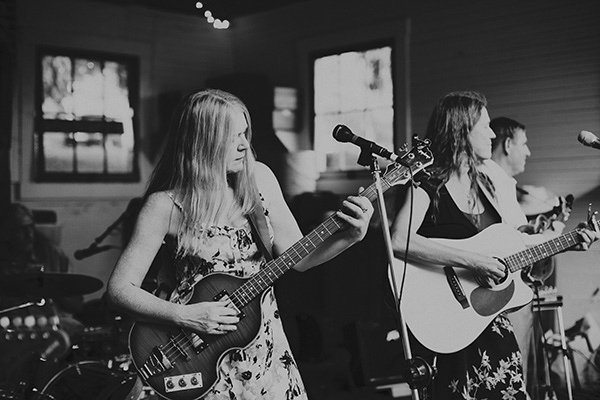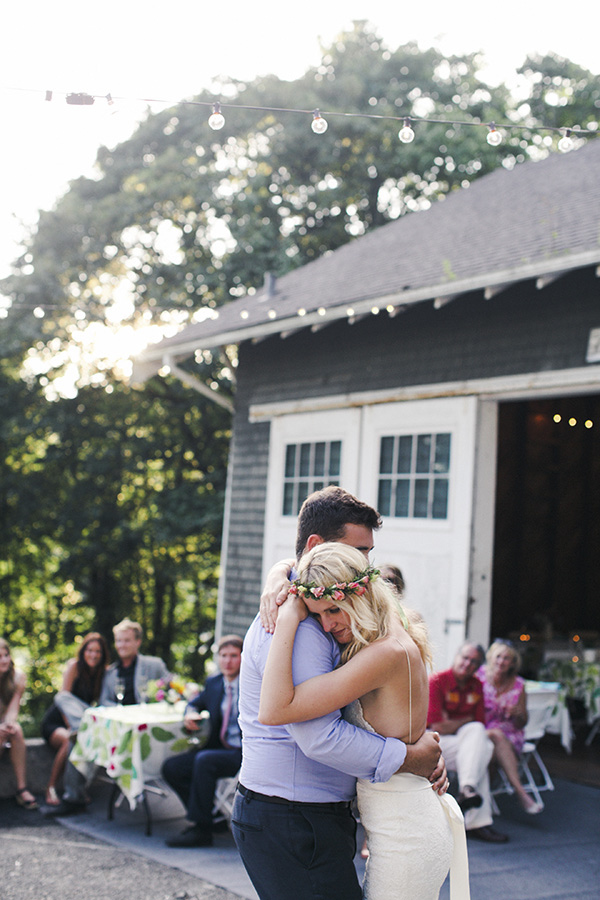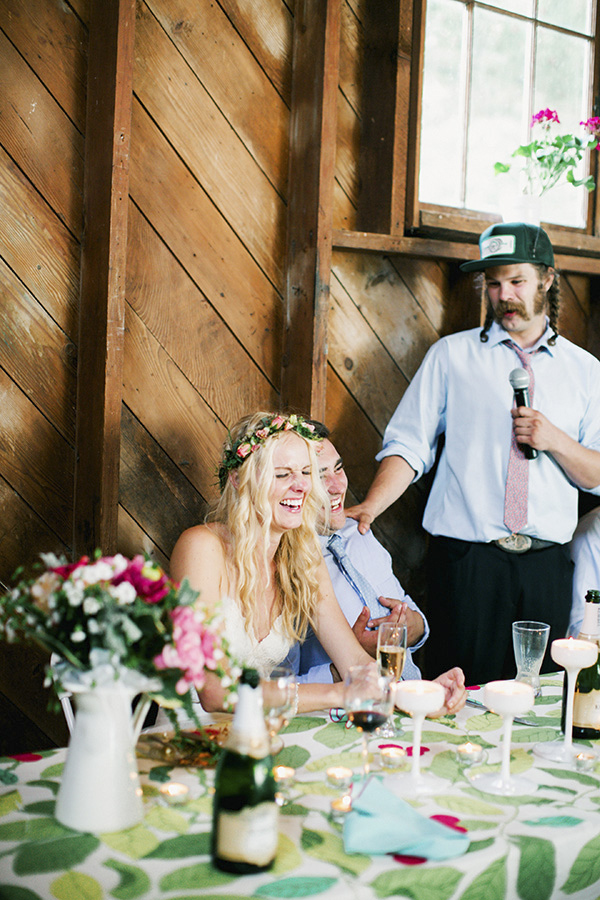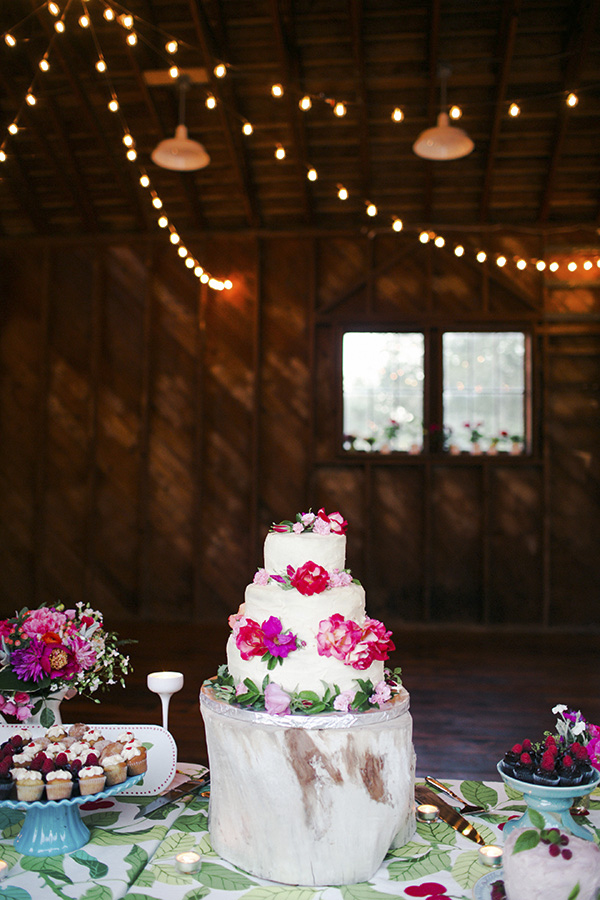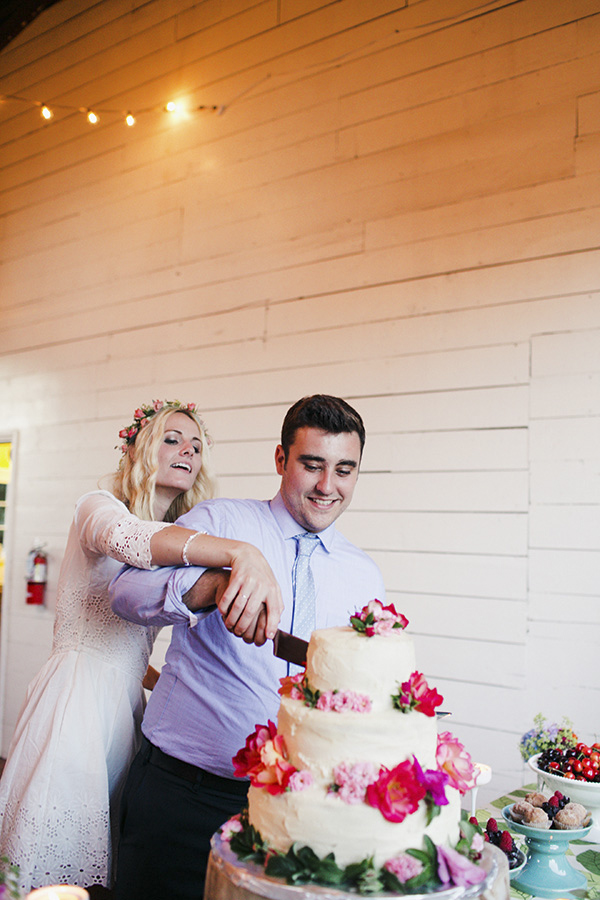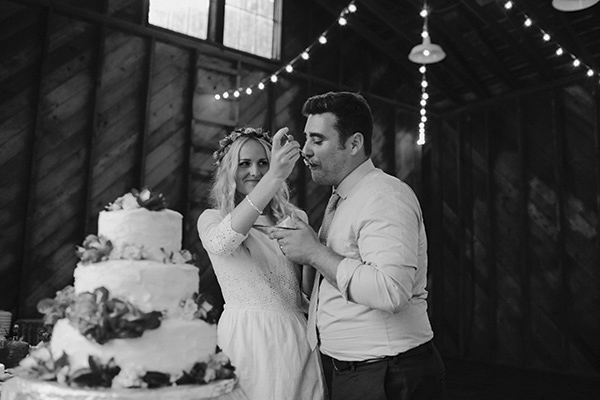 The Advice: One of my favorite parts was making our invitations although I could not have done it without my new brother-in-law's help, he is pro with Illustrator. The best advice I can give people that want to do something like make their own invites or napkins or a sign is to jump in and do it and when you get in over your head ask for help! It's amazing how much your friends and family want to help.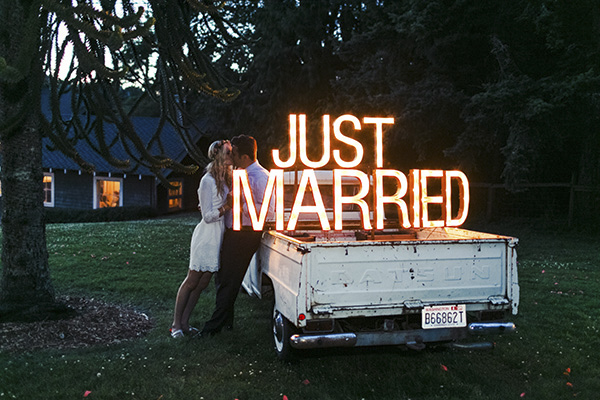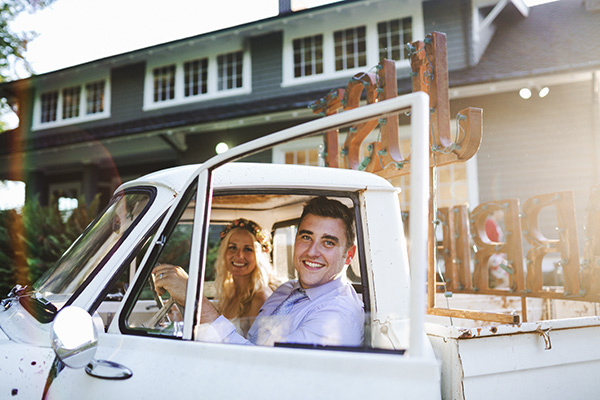 The Wedding Team:
Photographer: Michèle M Waite Photography
Event Planner: April McMurry
Ceremony & Reception Venue: Woodstock Farm
Officiant: Chris Cheesman
Invitation Designer: Bride
Florist: Boxx Berry Farms
Cake: Mother of the Bride
Wedding Dress: Katie May
Bridal Accessories: Ribbon stash – Mokuba
Groom's Apparel & Accessories: J.Crew
Groomsmen's Apparel & Accessories: Ties – Liberty of London
Hair & Makeup: Blessing's SalonSpa
Live Music: D'vas & Dudes (bride's father's band)
Thanks Jessica and Blake for sharing your sweet day with us! Readers, if you just can't get enough of this rustic wedding, see more at Michèle M Waite Photography's blog.