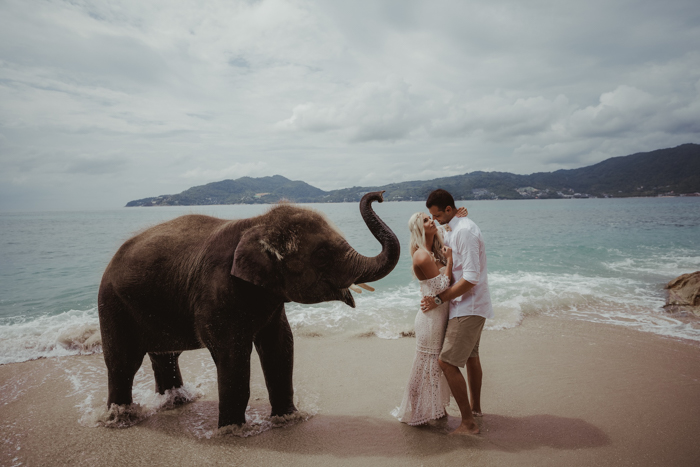 If Thailand isn't already on your bucket list, it will be after seeing this gorgeous Phuket wedding at Chalong Bay Rum Distillery! Kalinda and Anthony planned their epic destination wedding while living in New Zealand, and to say we're impressed would be a huge understatement. Since they were coming from a beach town, they thought it was only fitting to have a beach wedding in Thailand but with a glamorous and upscale twist. With simple decor, a soft color palette, and thoughtful details, they were able to create an unforgettable destination wedding experience for their 30 guests. We can hardly get enough of their newlywed photo session with Two Little Starfish, which highlighted the best of Thailand's street markets, temples, and even elephants. From beginning to end, this Phuket wedding was truly something special!
The Couple:
Kalinda and Anthony
The Wedding:
Chalong Bay Rum Distillery, Phuket, Thailand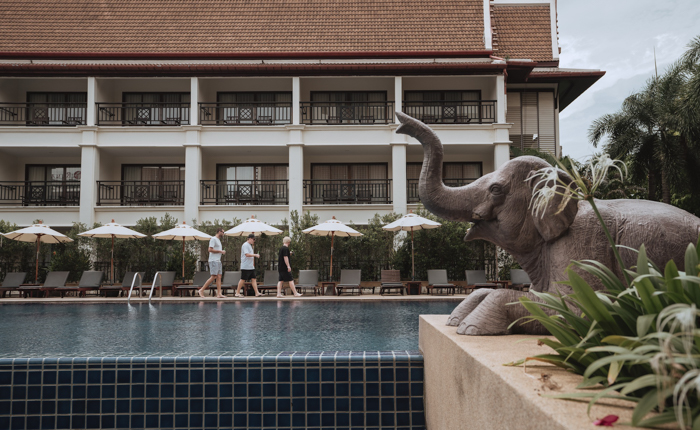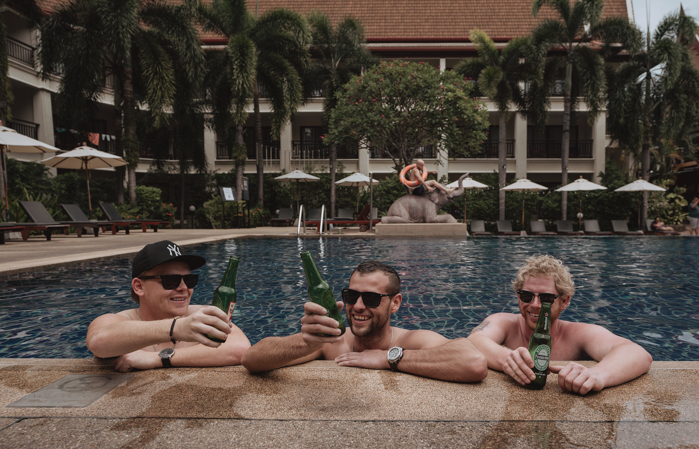 When planning our wedding, the most important thing to us was that everything was simple. We didn't want anything over the top or plan anything too difficult to achieve. Simple was best for us since we were living in New Zealand while planning a wedding in Phuket, Thailand. In terms of vendors, the most important thing for us was having a great photographer!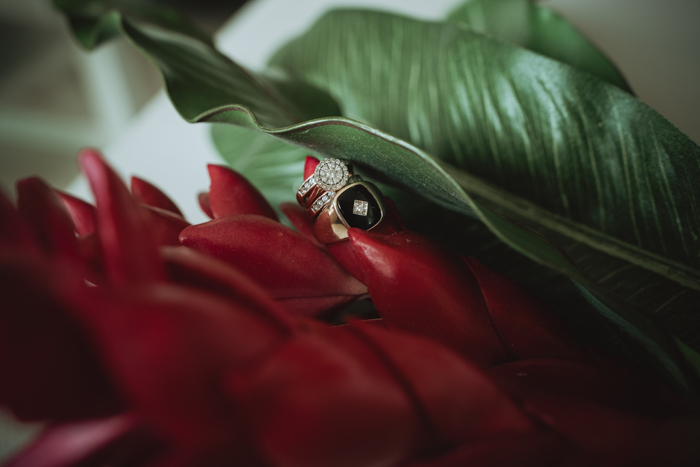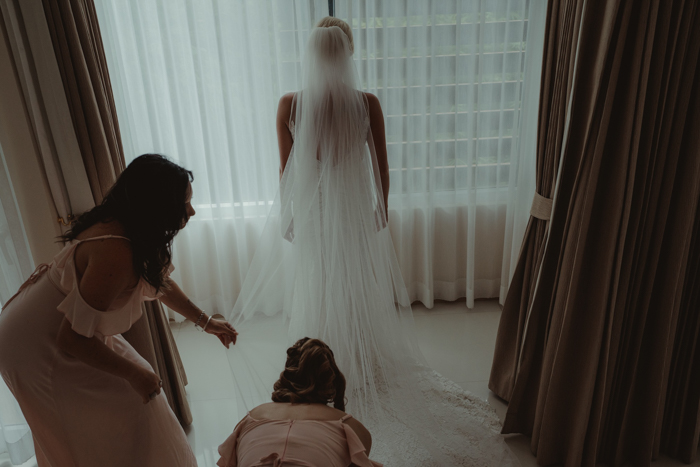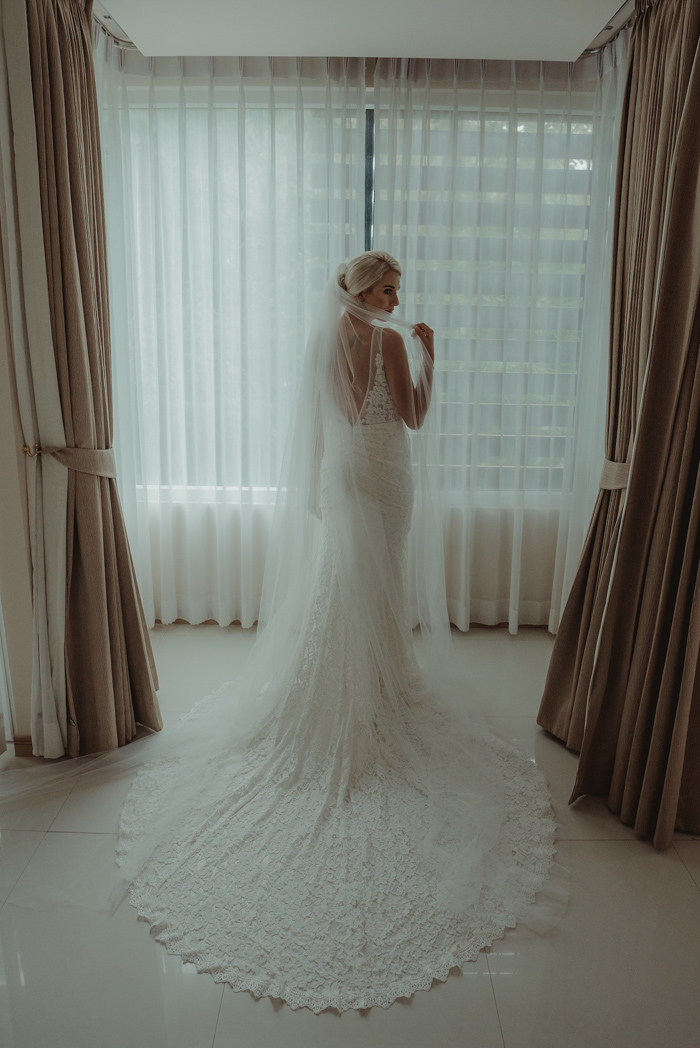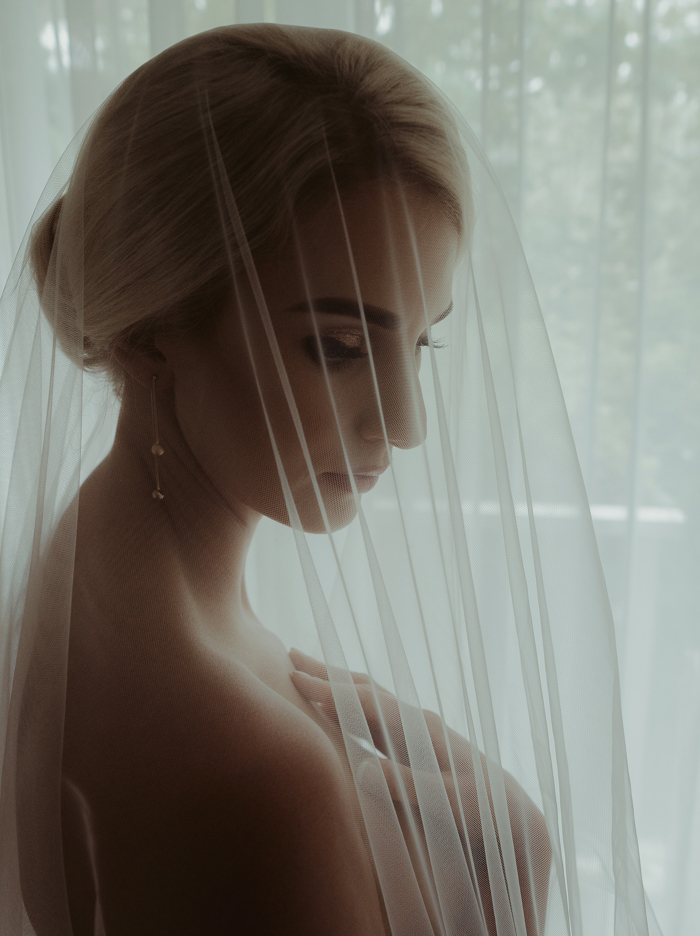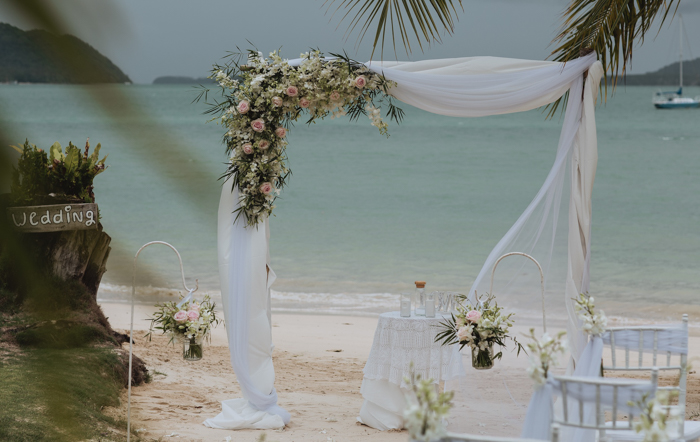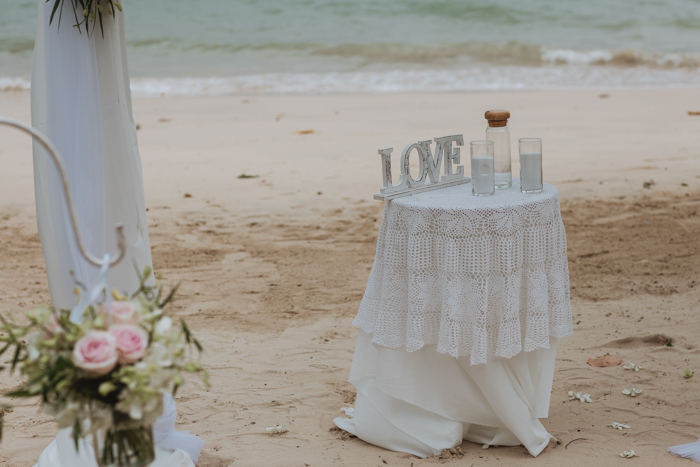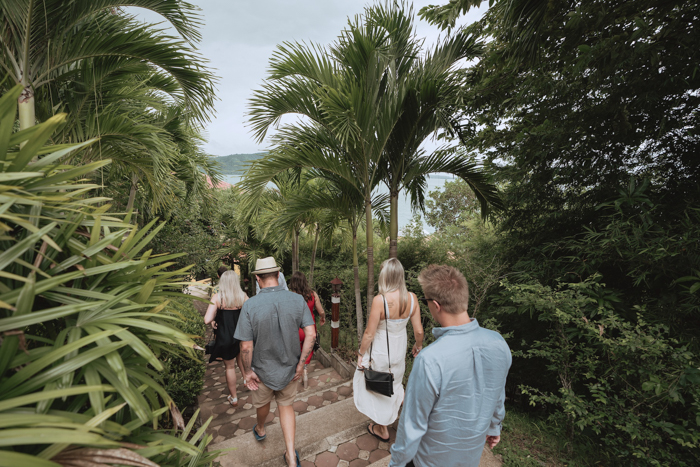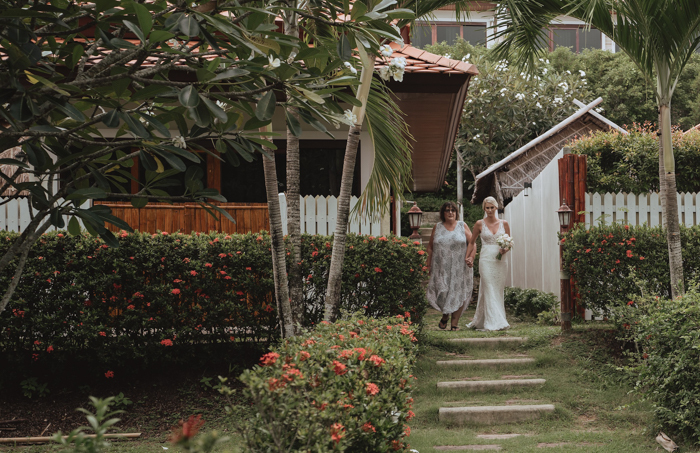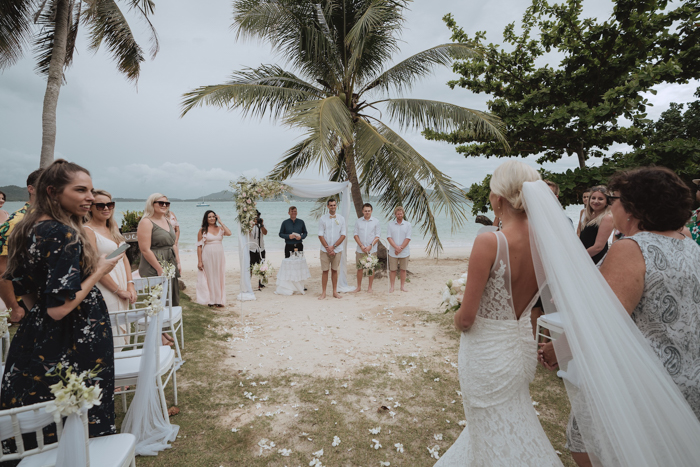 The most memorable part of the day was definitively the ceremony and reading our vows to each other. We were married on a beautiful beach in tropical Phuket surrounded by 30 of our amazing friends and family members.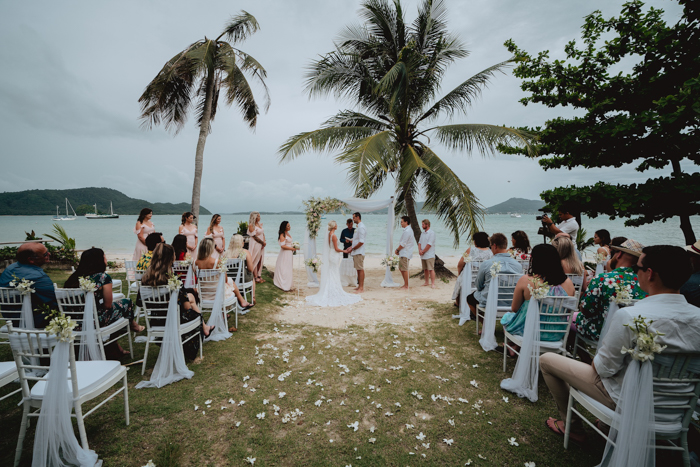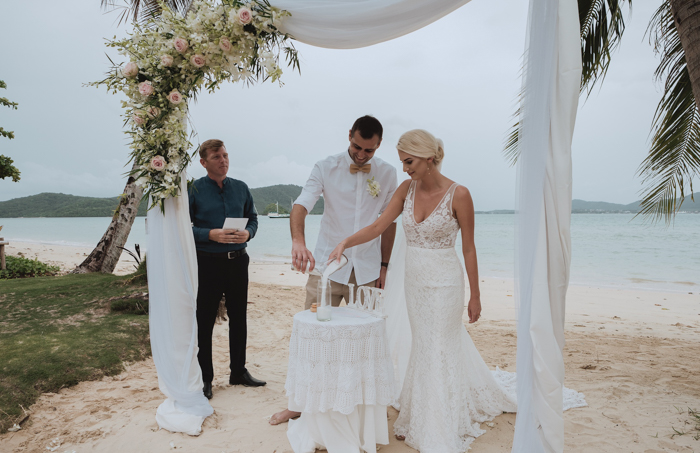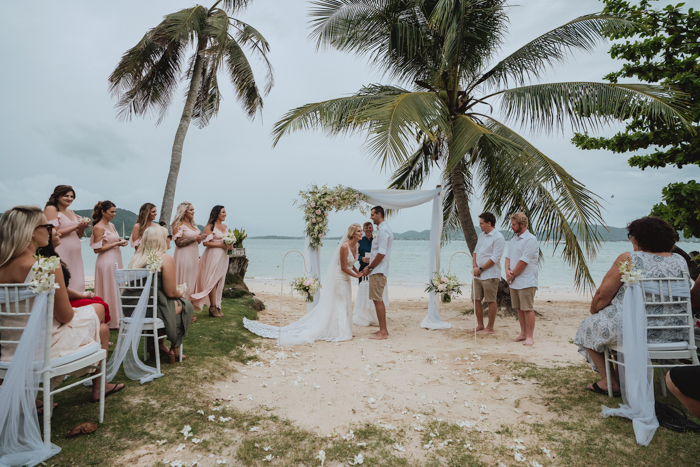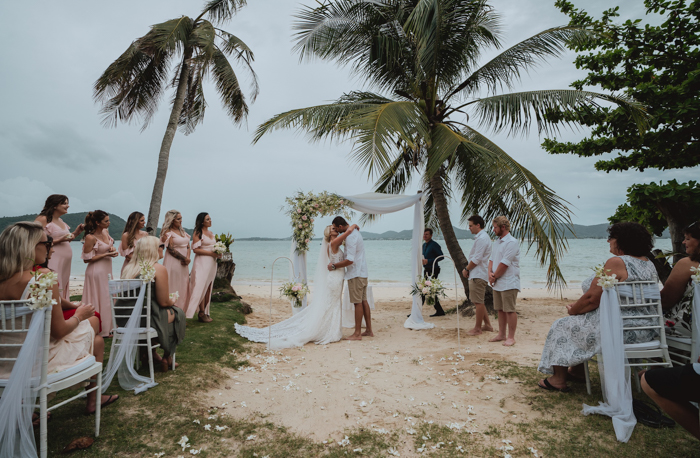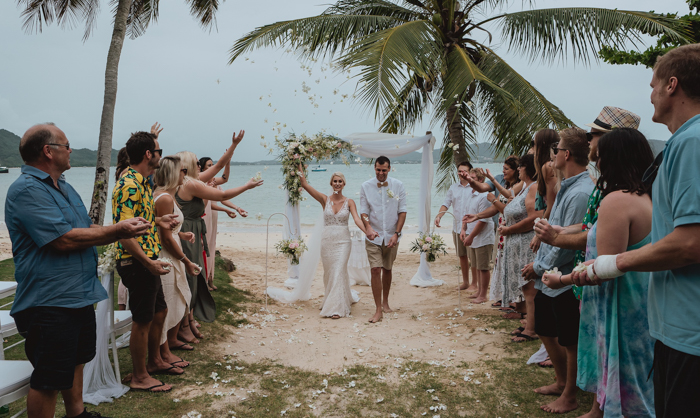 We chose Thailand for our destination wedding because we had been there a few times before and fell in love with the place, the people, the culture and the affordability of everything. We wanted to take our friends somewhere that we found beautiful, somewhere there was lots to do and see, and somewhere everyone could afford to have fun and not worry about every penny spent. Phuket is a great holiday destination because you can either shop till you drop or chill out next to the pool with a margarita. There is so much for people to see and do, but if your the type of person who likes to relax on vacation, Phuket is great for that, too!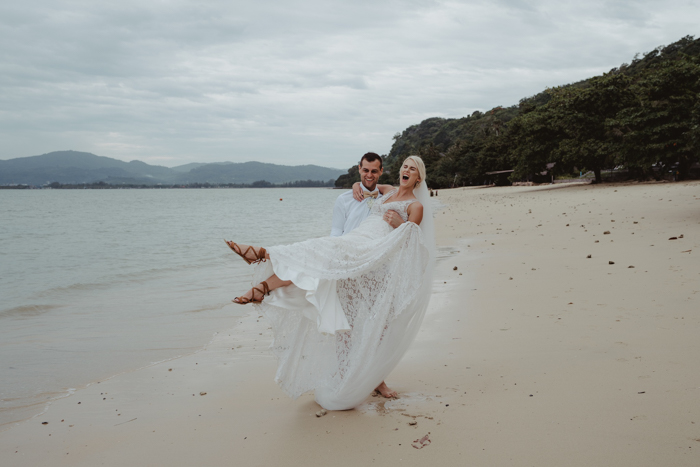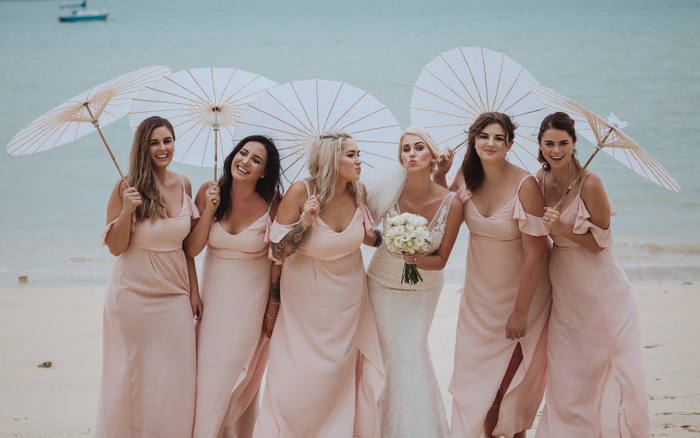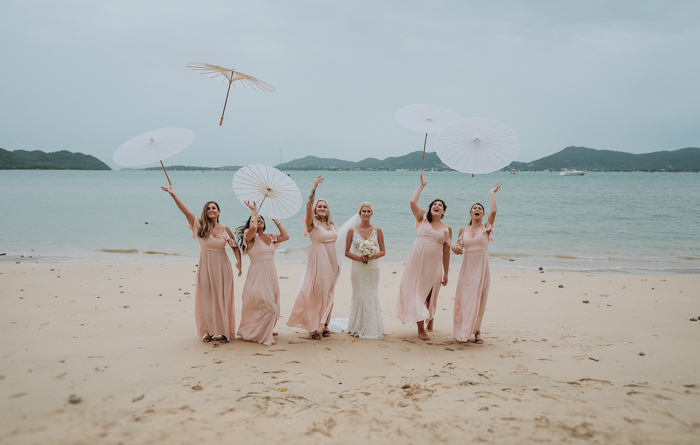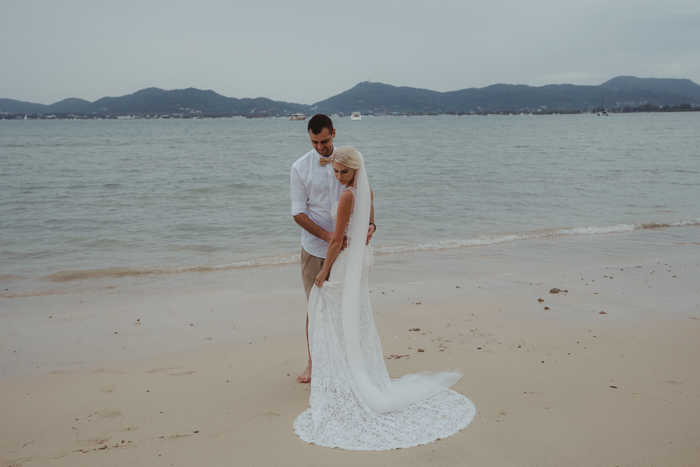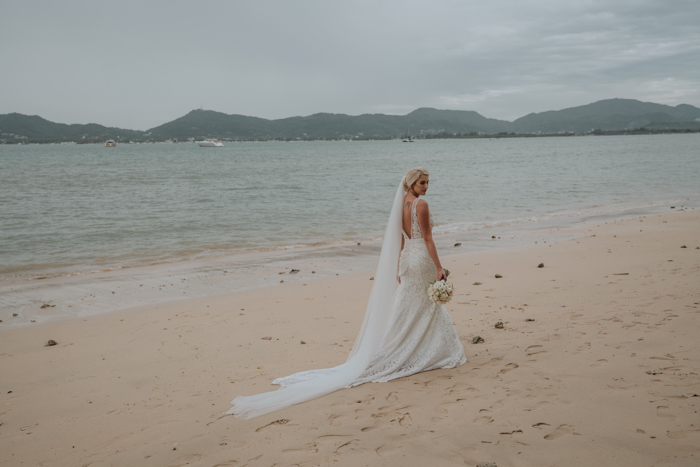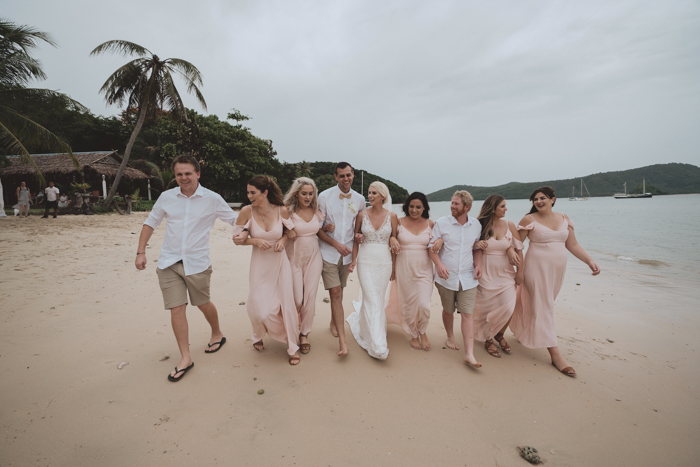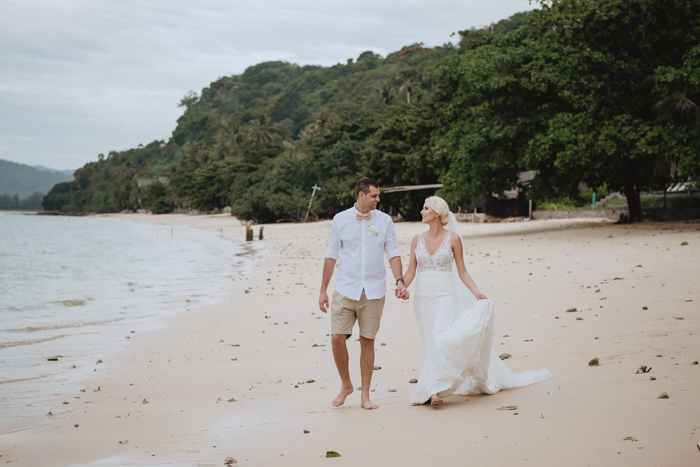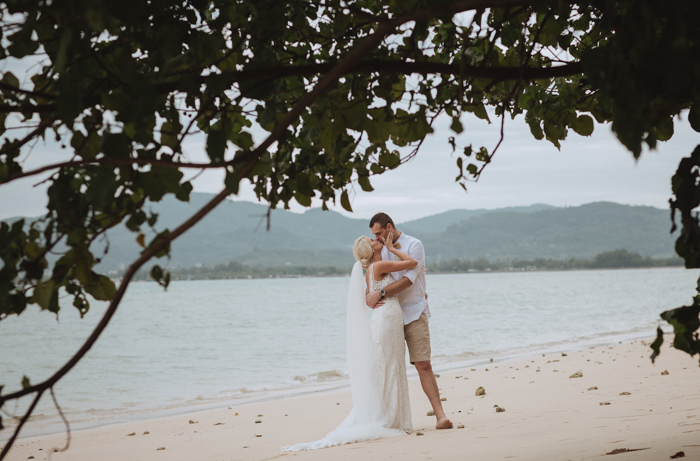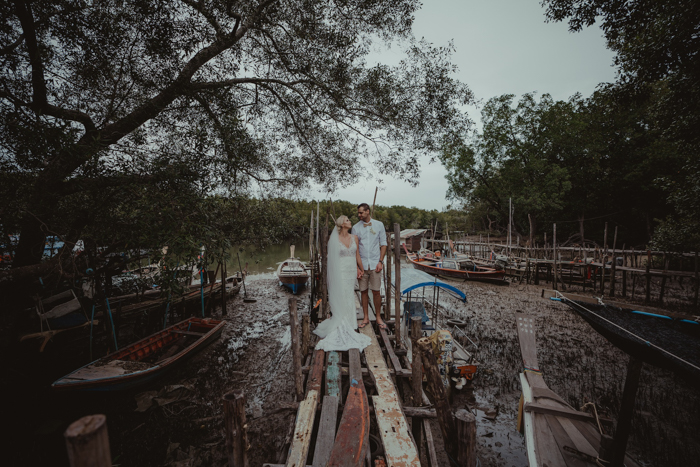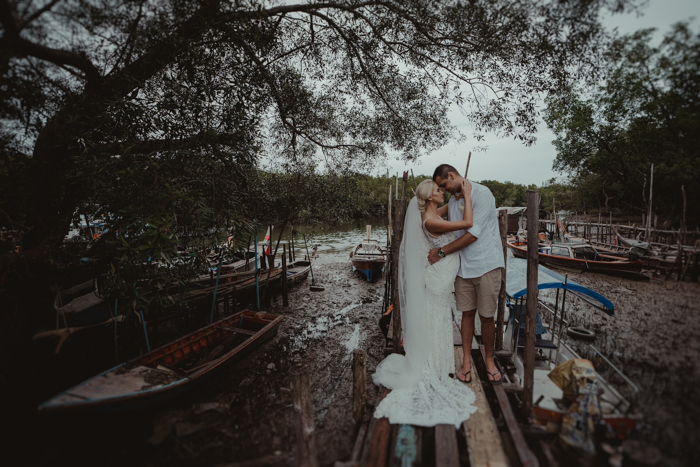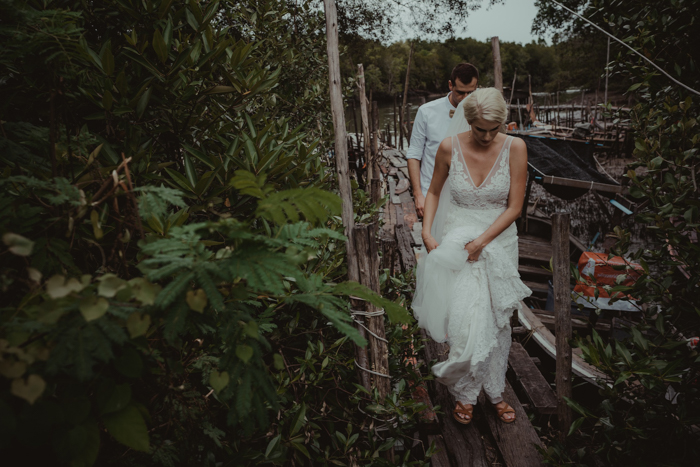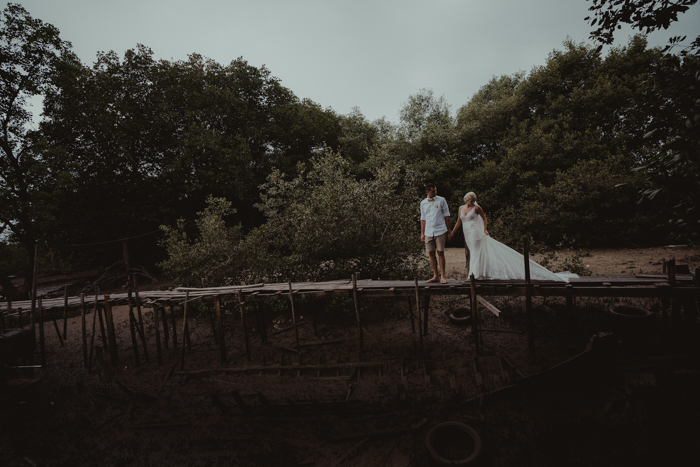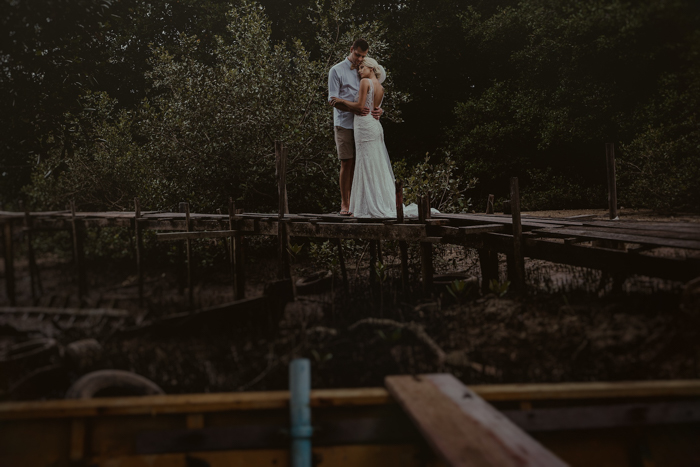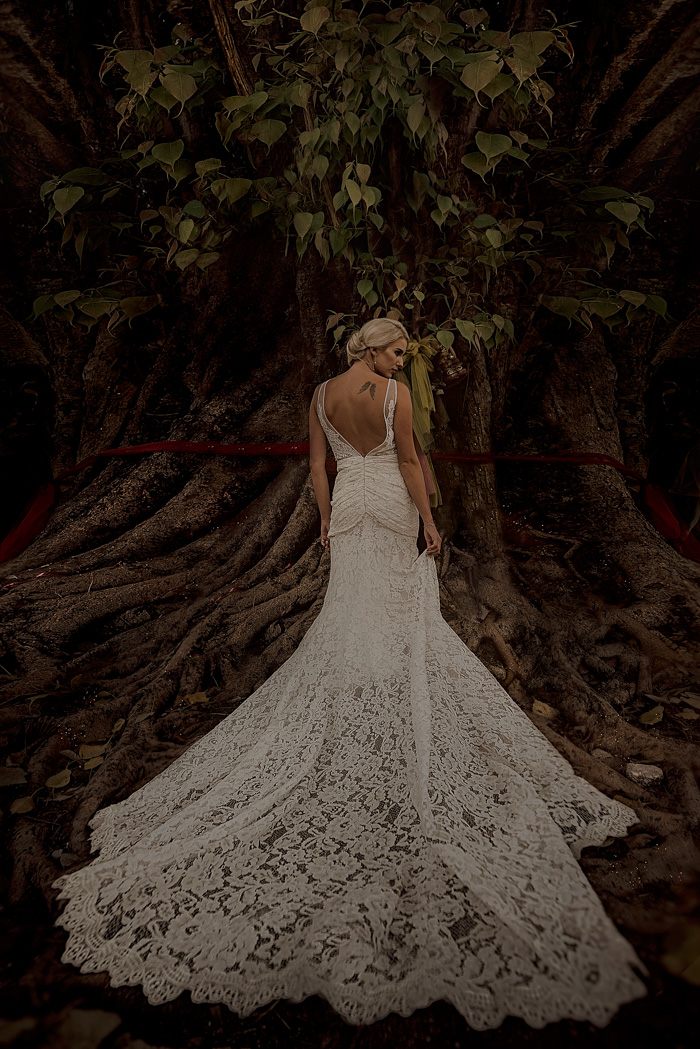 I used to work in event management and so my husband let me work out all the details for the wedding in Thailand. From finding a wedding planner to finding a photographer and choosing the flowers, I was in charge of everything and loved it! I didn't hire an event planner, per say, but she acted as more of a middle man. I had a vision of what everything would look like and how it would all go and she was the lady who made it all happen. She organized the ceremony, flowers, chairs, and celebrant, and I organized the whole reception venue and party. I didn't want a big expensive resort-style wedding as having gone to Thailand a few times before I knew that I could have a gorgeous glamorous wedding without the big price tag. So, by planning everything myself and researching everything possible, it was quite phenomenal what we achieved with our budget.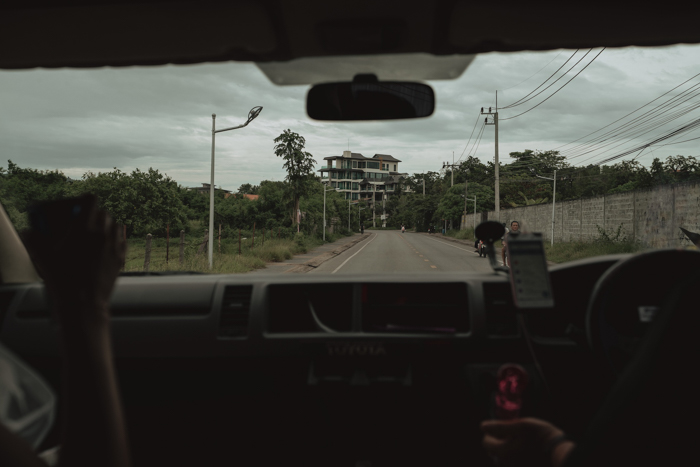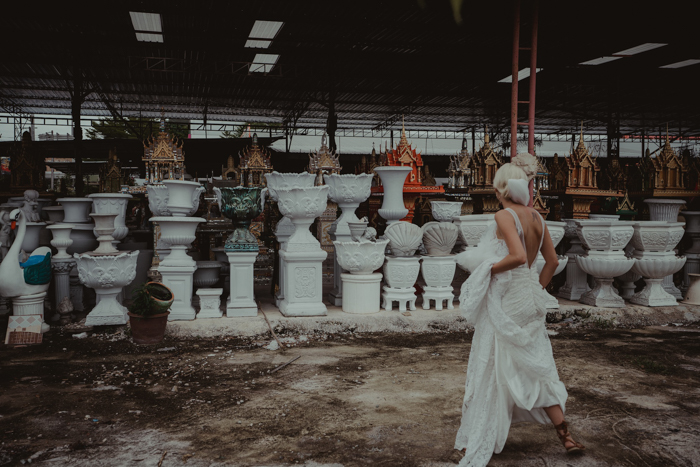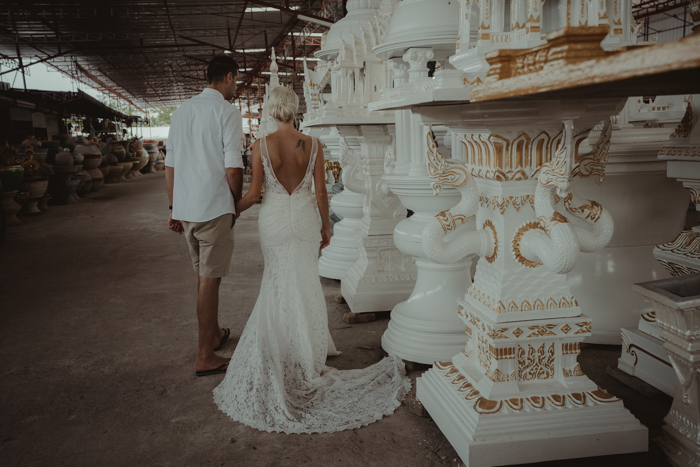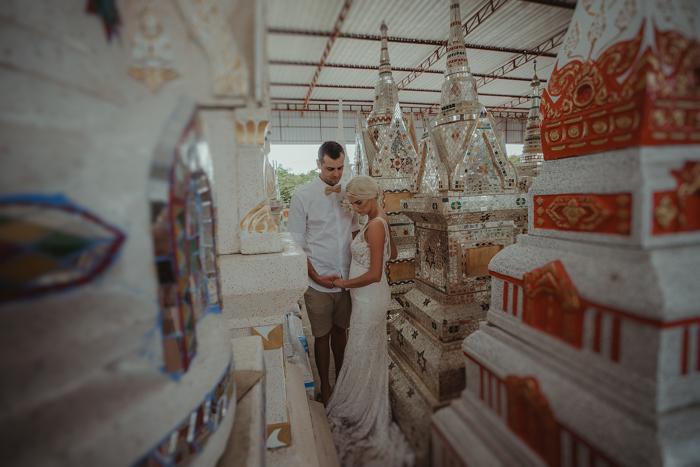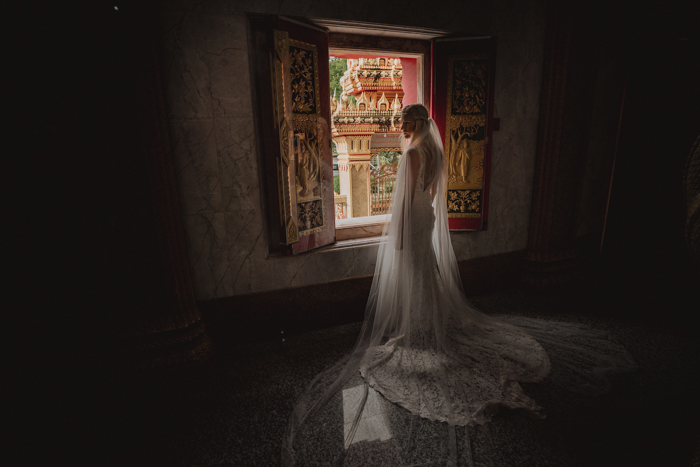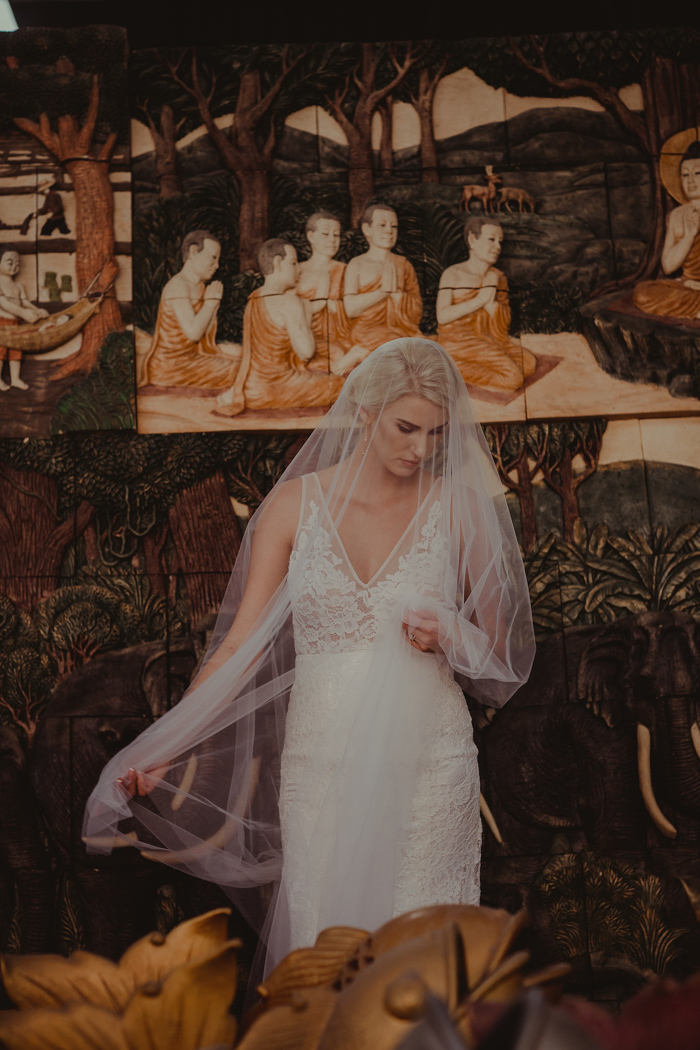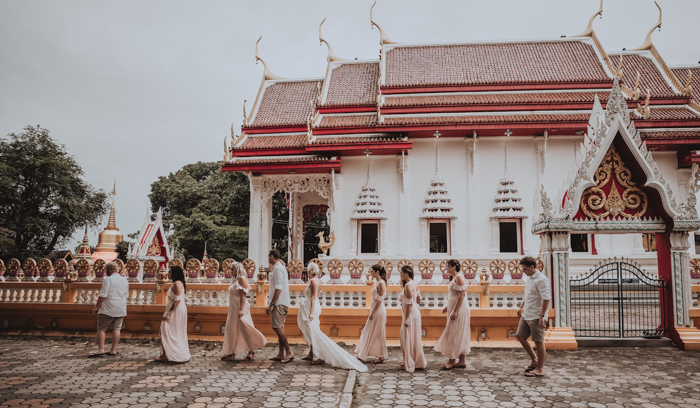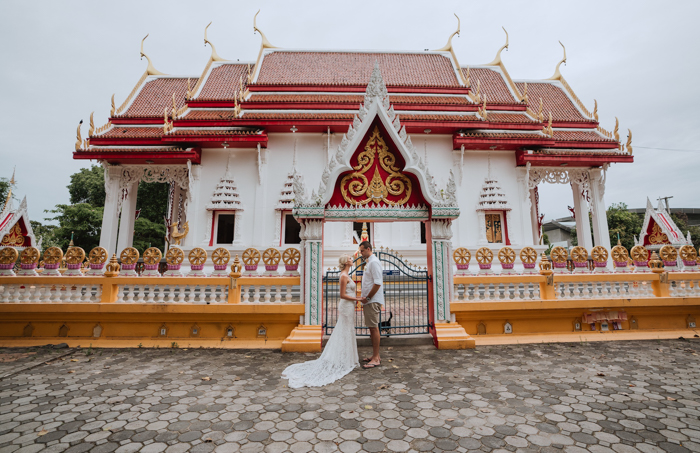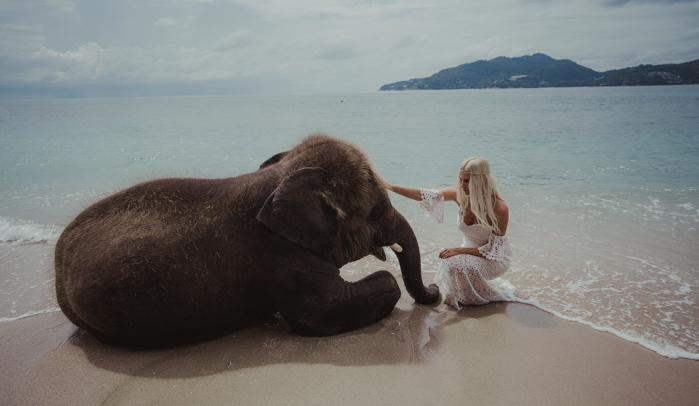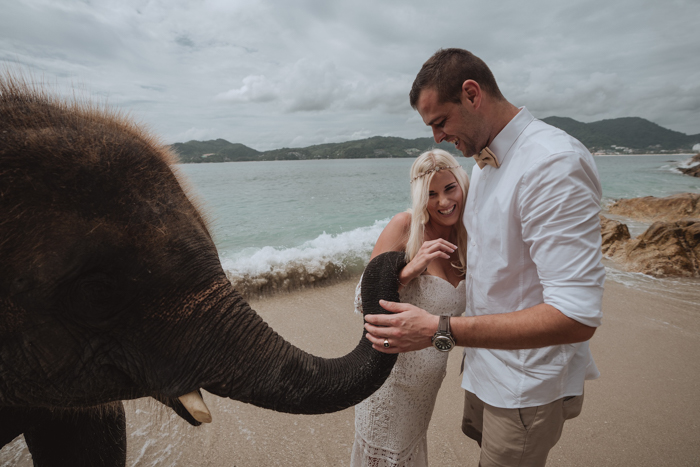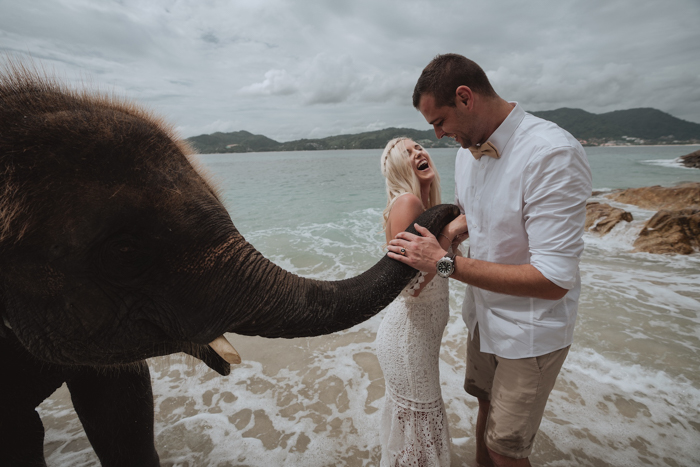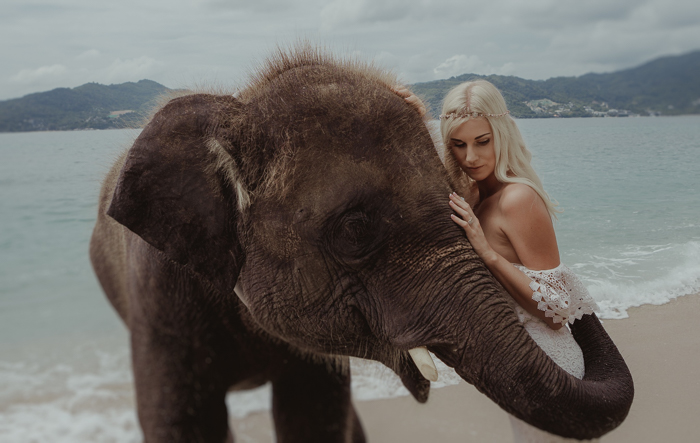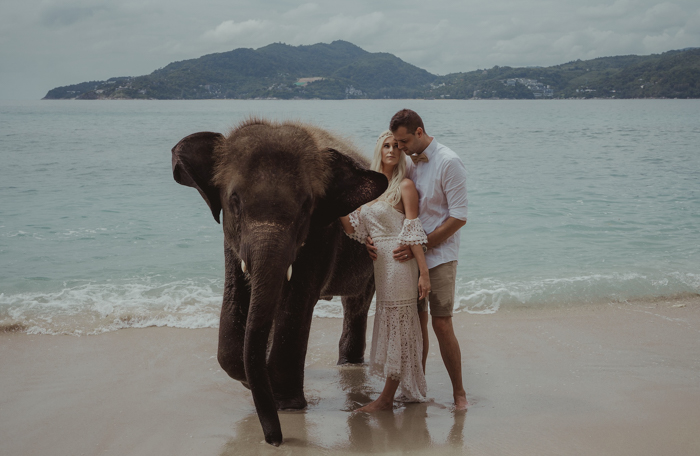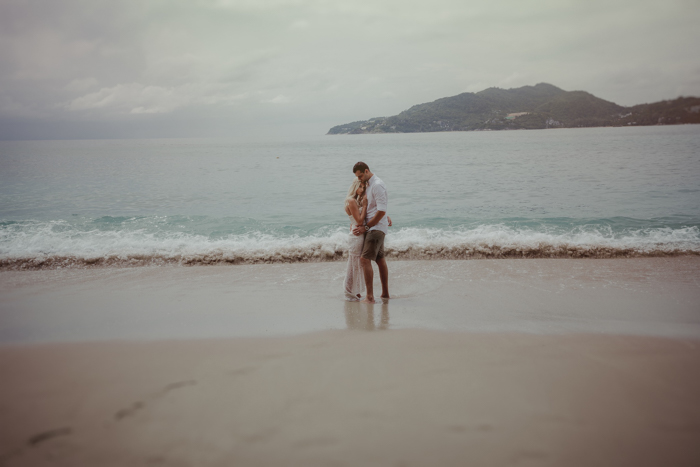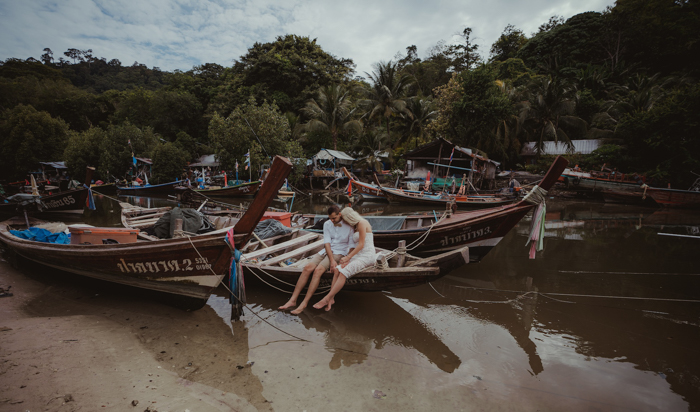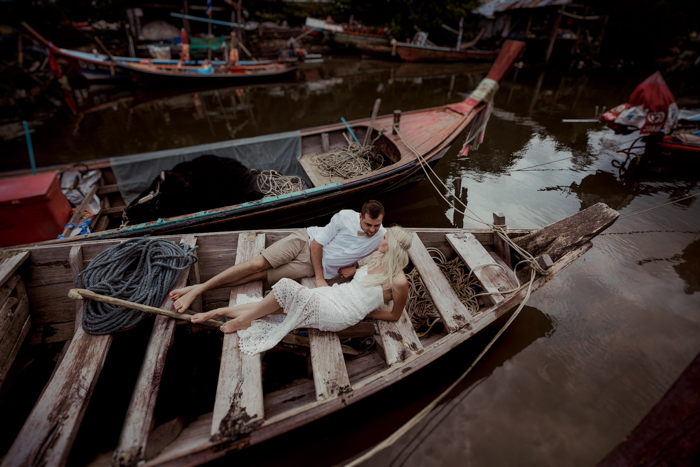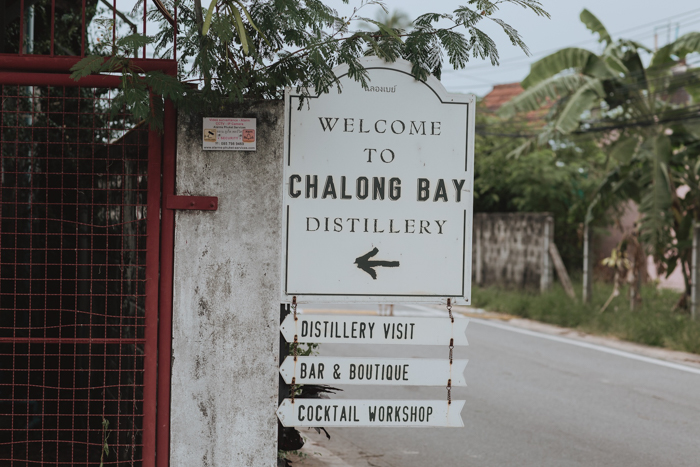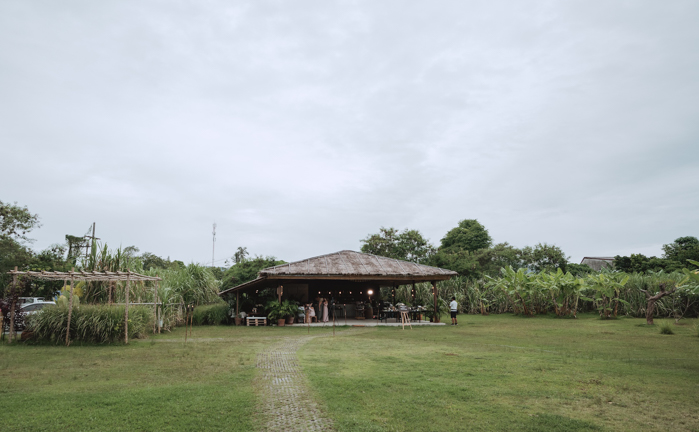 We had no idea prior to arrival what the menu was going to be. As a treat to our guests, we knew we wanted to have oysters, but other than that I had no idea what it was going to be. We had various meat bbq skewers with fancy dipping sauces. We had a selection of bread and dips as entrees, a massive selection of salads and vegetables, and amazing caramelized bananas for dessert. I think the main hit was the unlimited cocktails. Those majitos were to die for; everything was so fresh!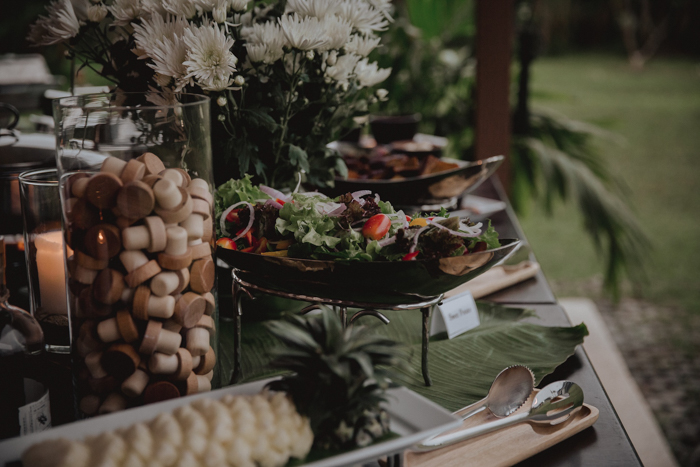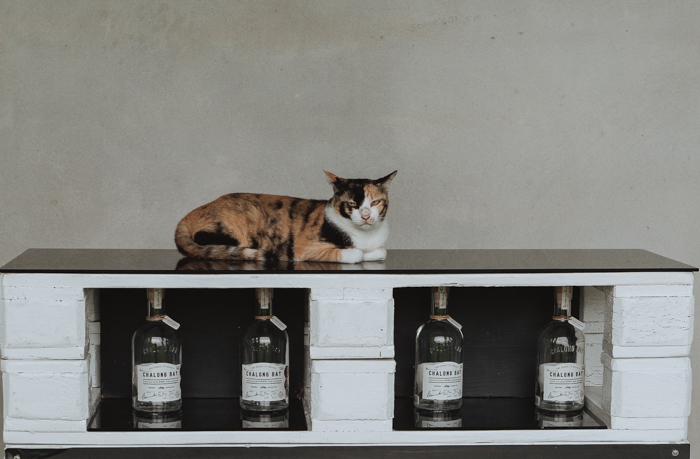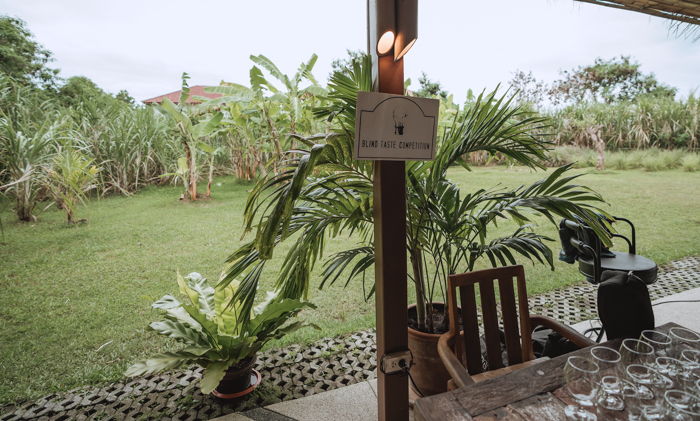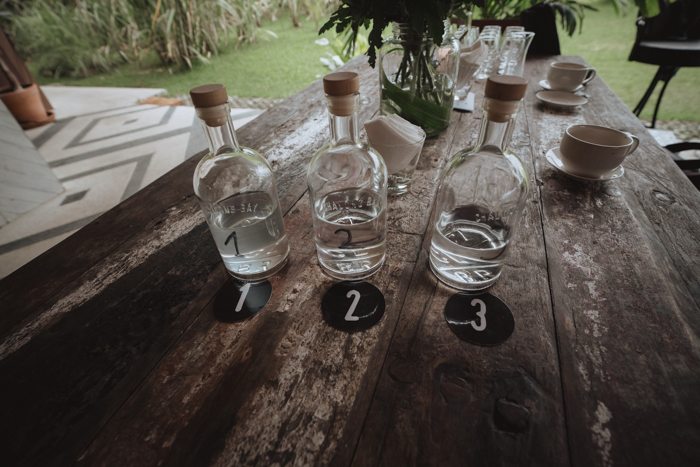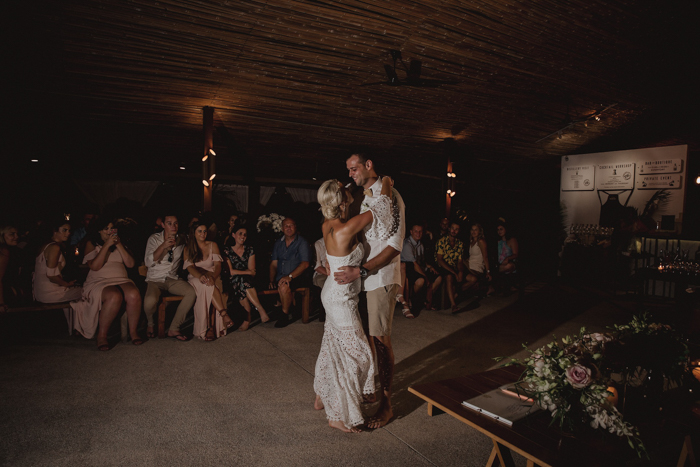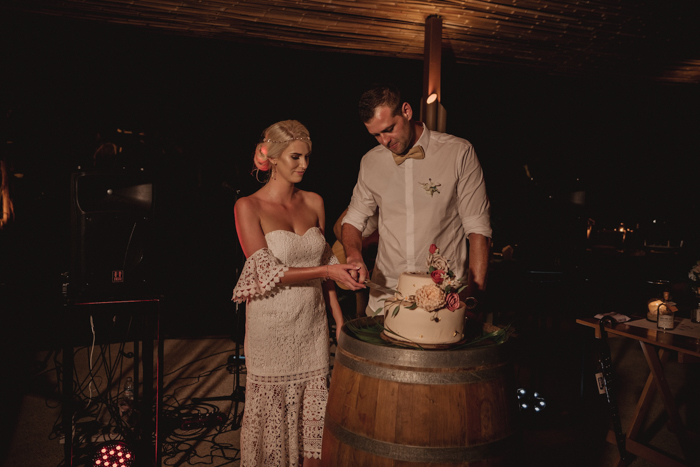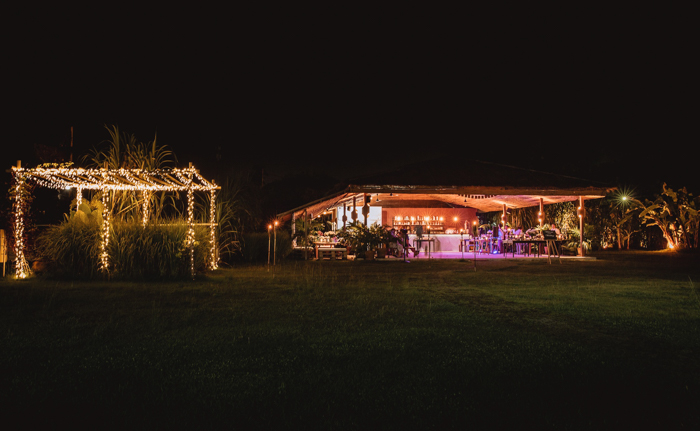 Congratulations to Kalinda and Anthony, and a special thanks to Two Little Starfish for sharing this beautiful wedding at Chalong Bay Rum Distillery with Junebug! Looking for more destination wedding inspiration? This Brazilian couple planned their fashion-forward Italian destination wedding in only four months!