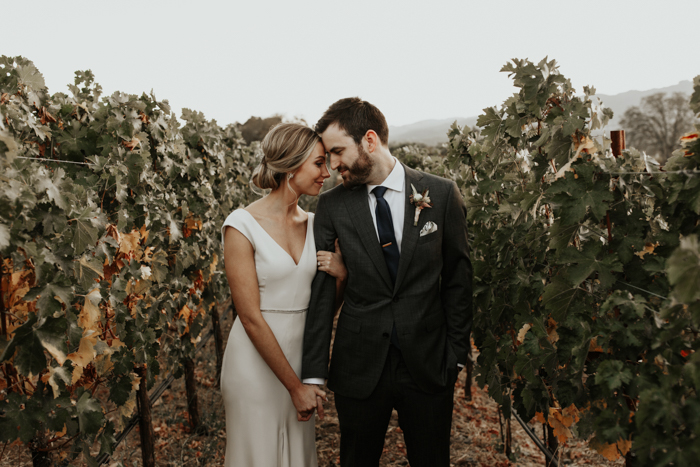 Simplicity was the name of the game for Erica and Michael in their unbelievably gorgeous wedding at Hamel Family Wines in Sonoma Valley! The iconic Northern California landscape was the perfect backdrop for this special day on its own, but then you add the modern, minimalist architecture of the venue and it was a match made in heaven for these design professionals. They tied the knot on a patio overlooking the vineyards, with 9 family members there to bear witness. Then they dined with an indoor reception that needed nothing more than greenery sprigs to make it totally chic. Though the details were minimal, the moments were exceptionally romantic and the style was timeless. These images from Madeline Shea Photography show off every angle of this California wedding!
The Couple:
Erica and Michael
The Wedding:
Hamel Family Wines, Sonoma, California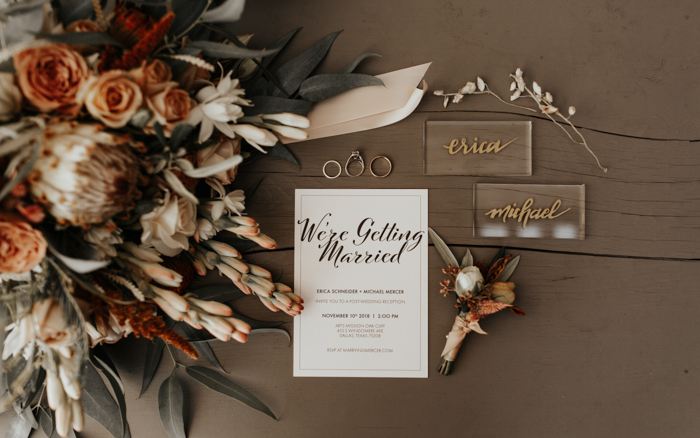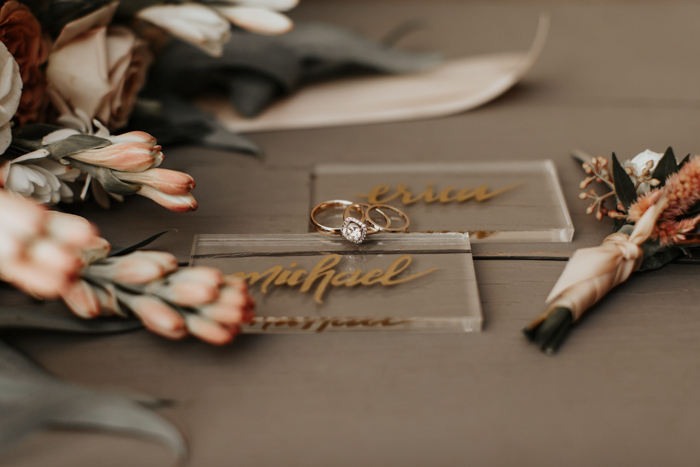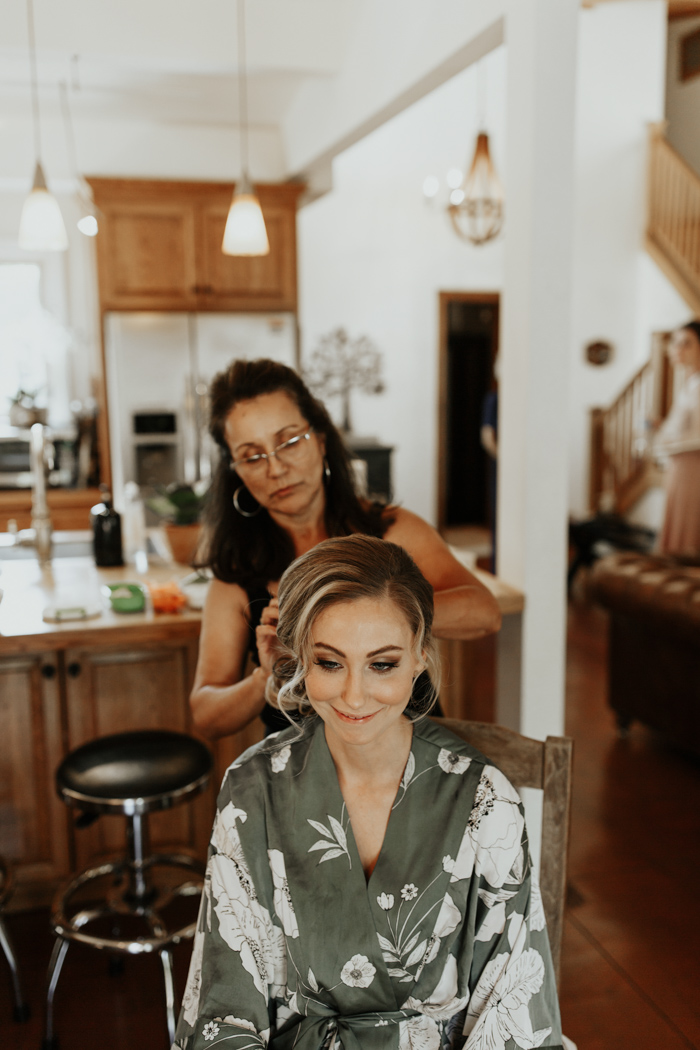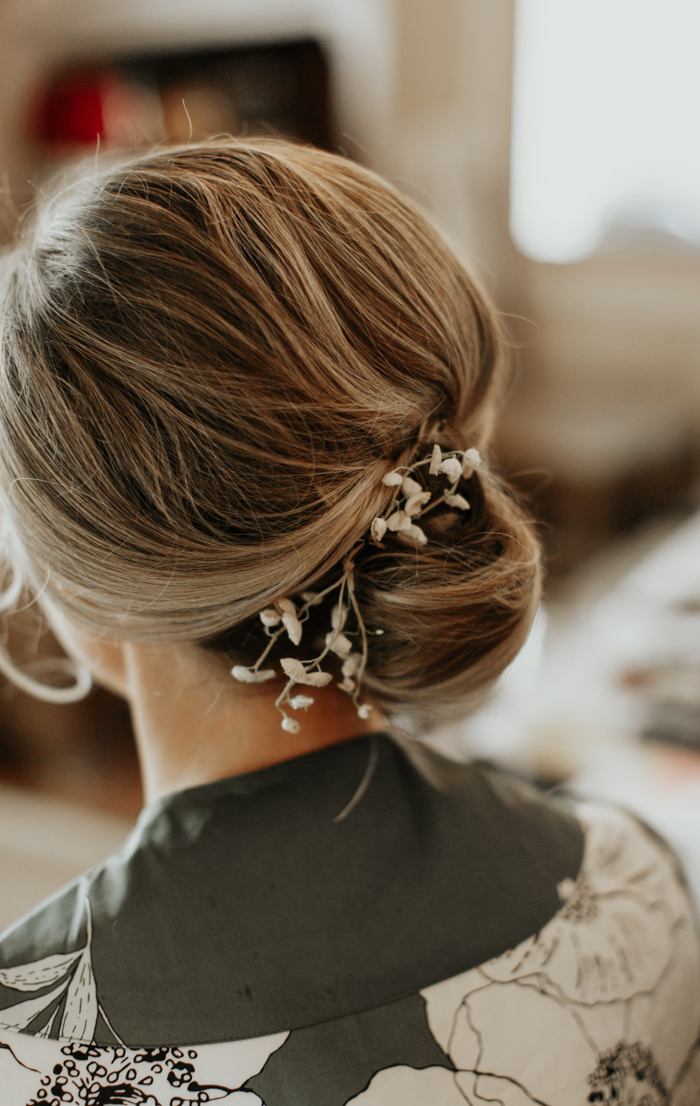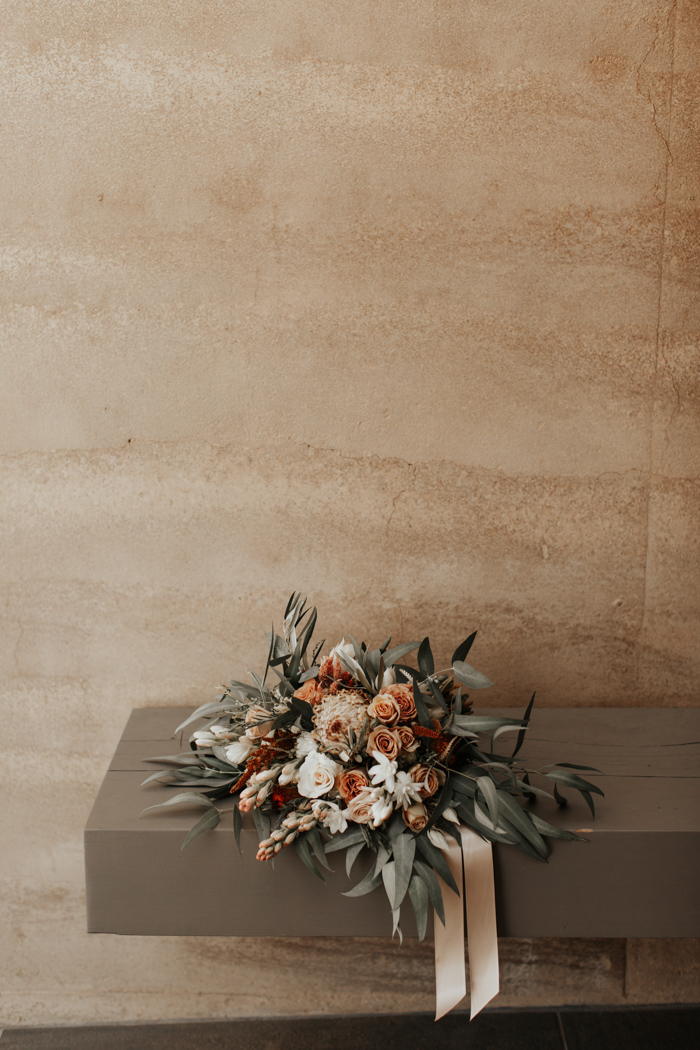 Our goal was really to keep our wedding as simple and stress-free as possible. We wanted to be able to enjoy ourselves and spend the day focused on us and our vows, while surrounded by the gorgeous scenery in Sonoma. Our immediate family (9 people) were the only attendees – and it really made the whole day feel so special and intimate.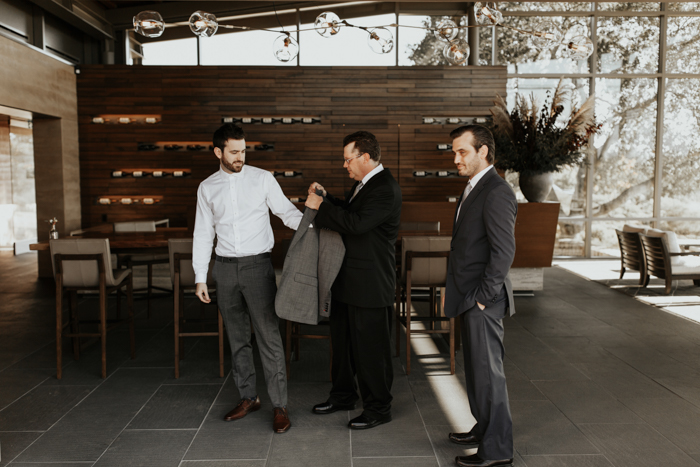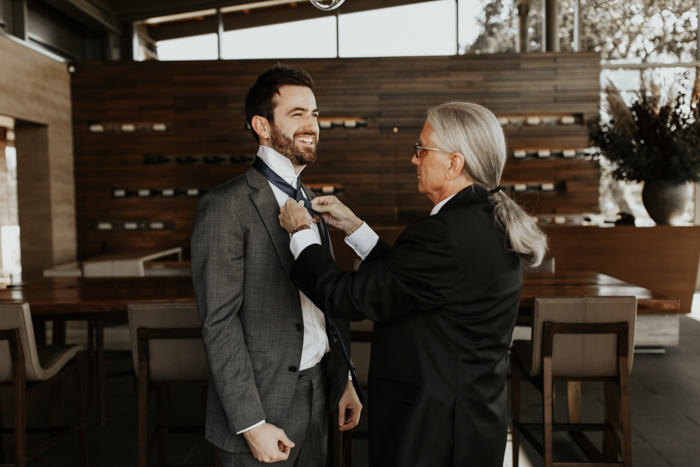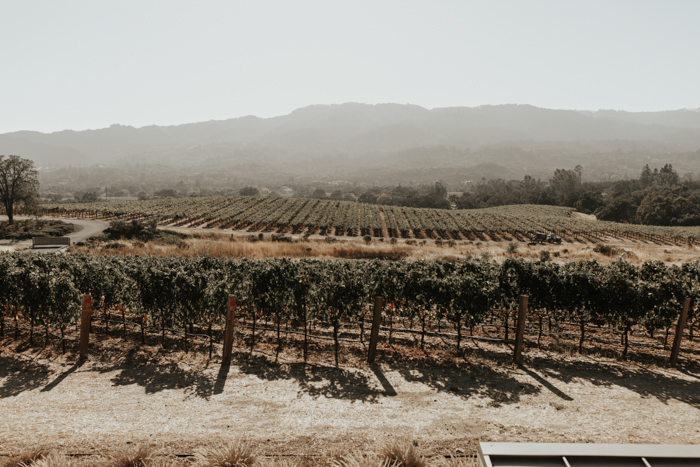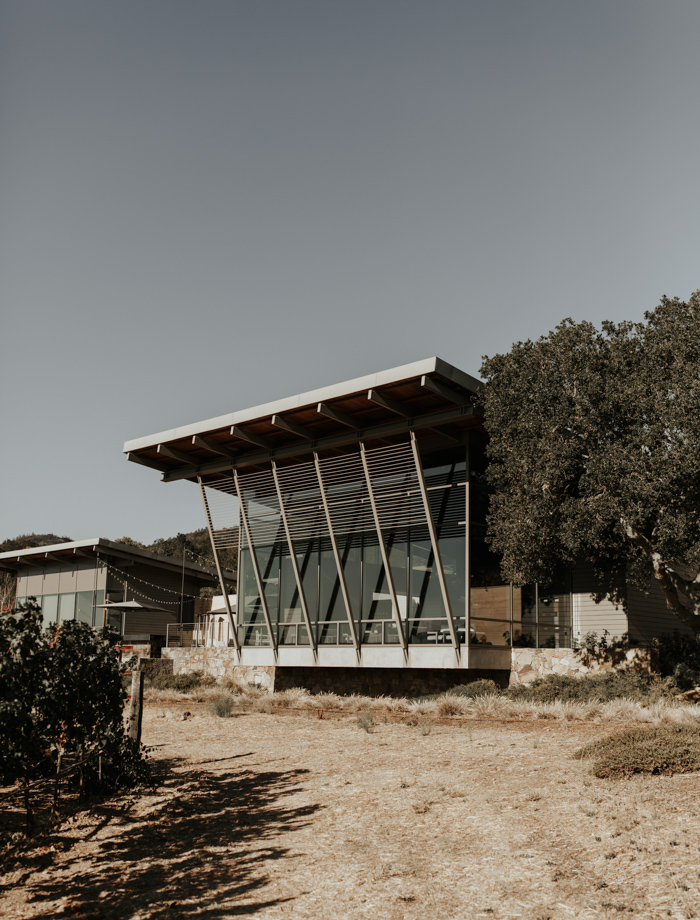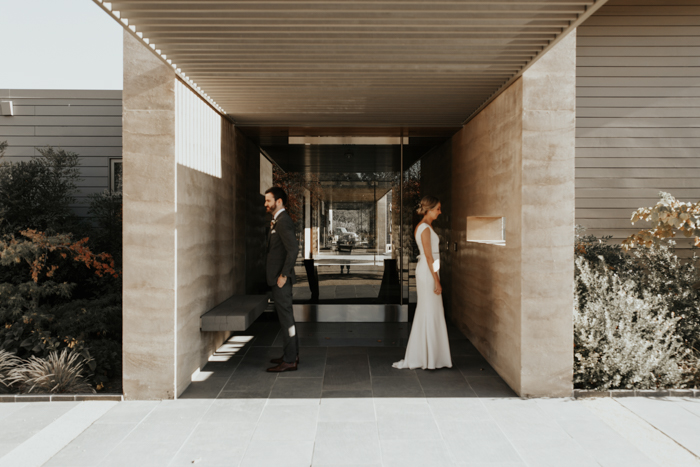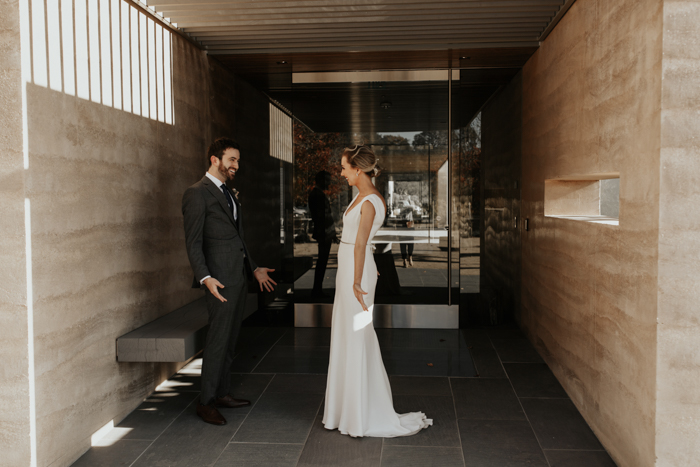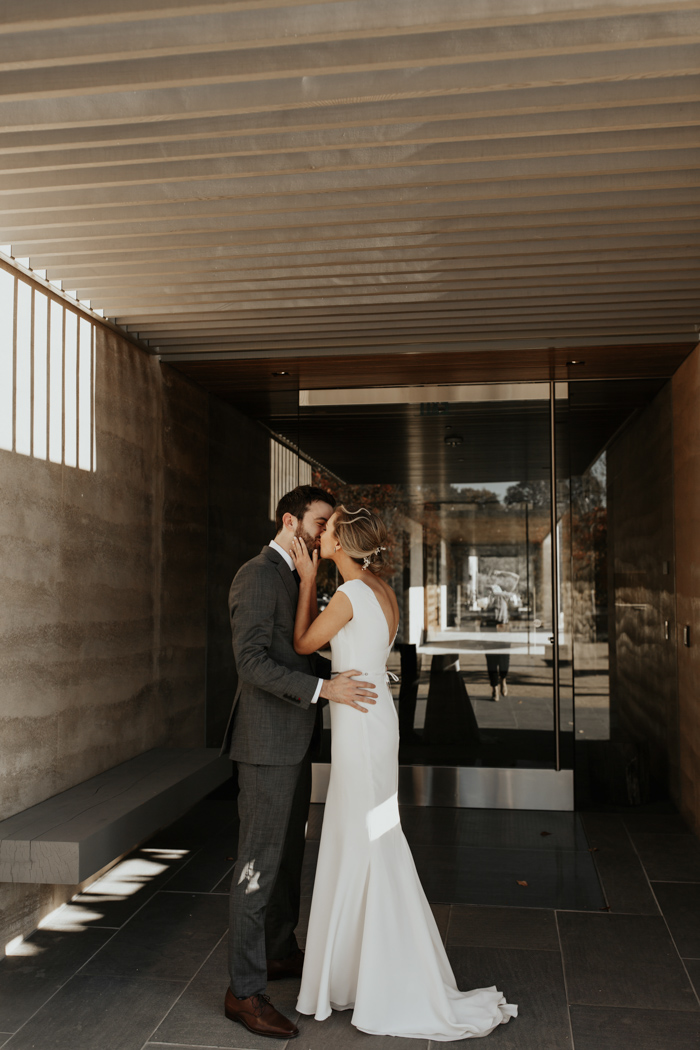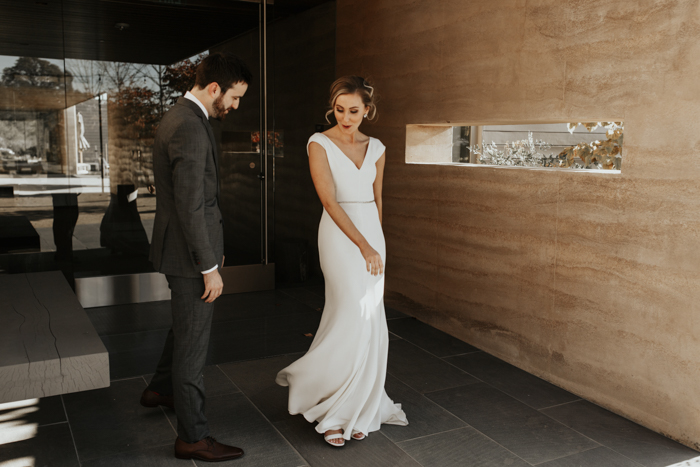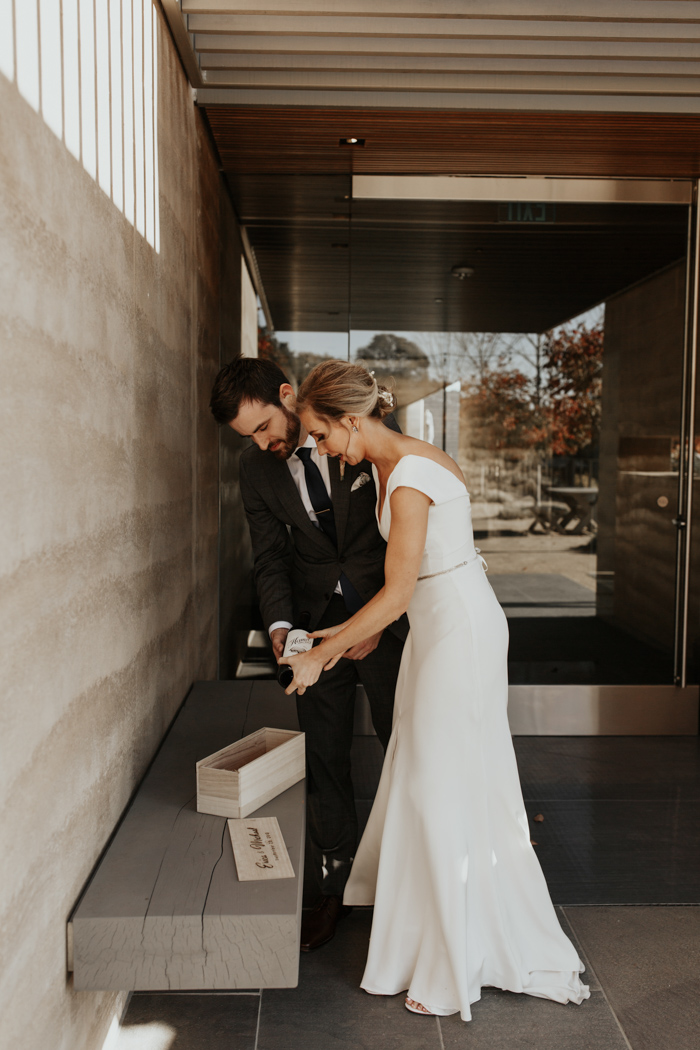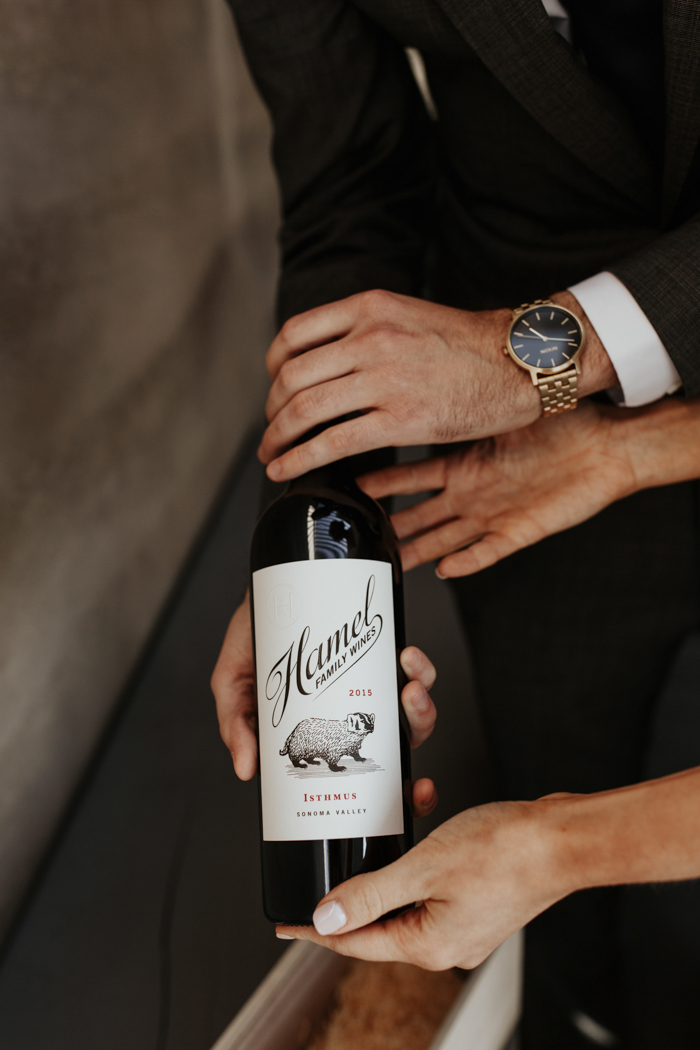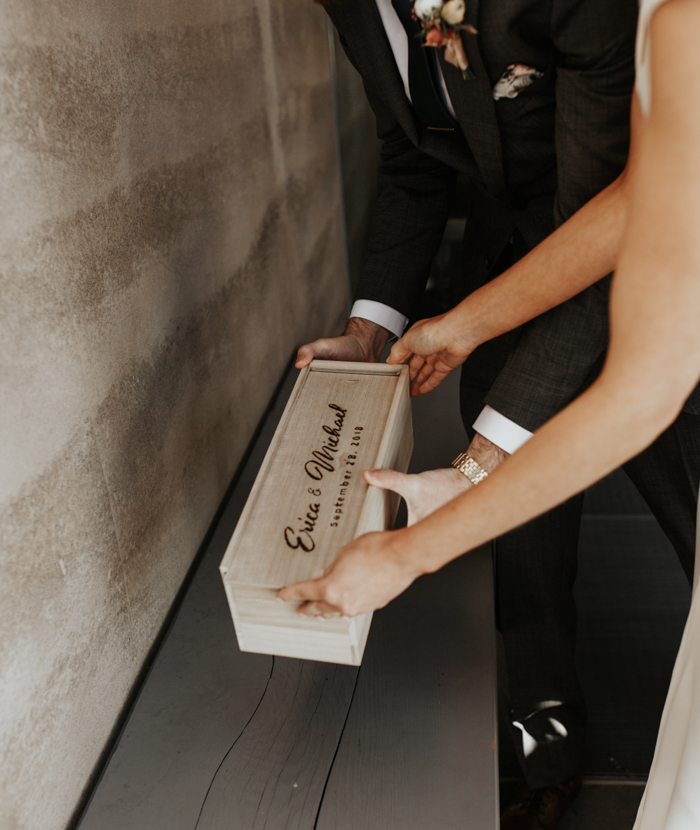 We always knew that we wanted to have an intimate destination wedding or elopement, and were open to traveling anywhere in the US. We happened to visit Hamel Family Wines on vacation (shortly after we got engaged) and were so impressed by the staff, the winery, and the architecture of the estate house. We called on a whim as soon as we got home from that trip to ask if we could have our wedding there, and luckily they said yes!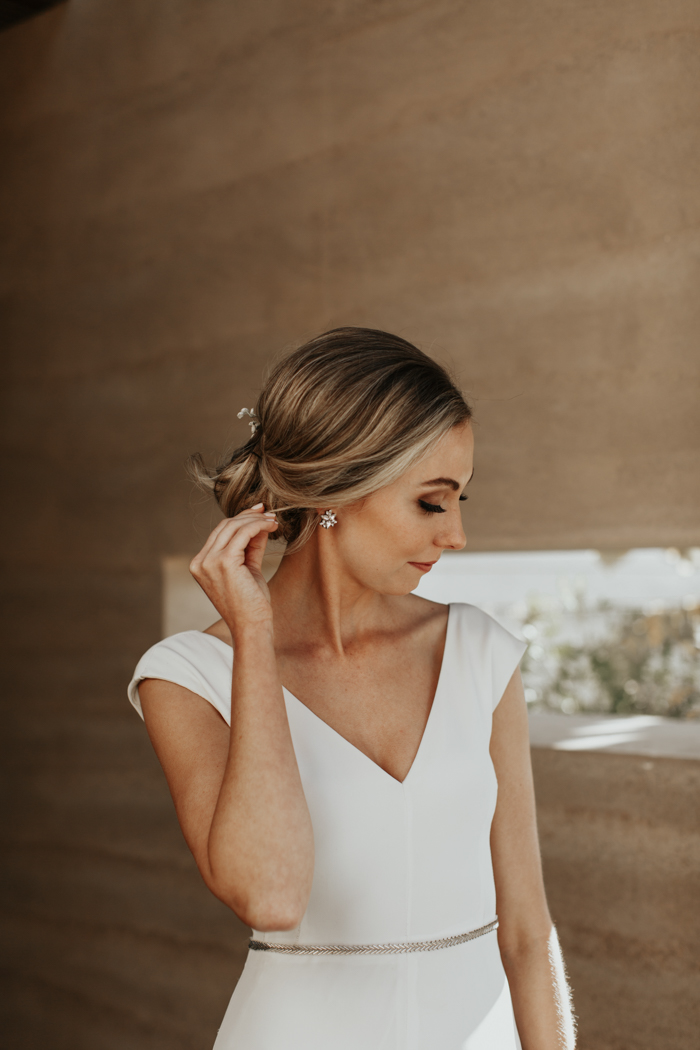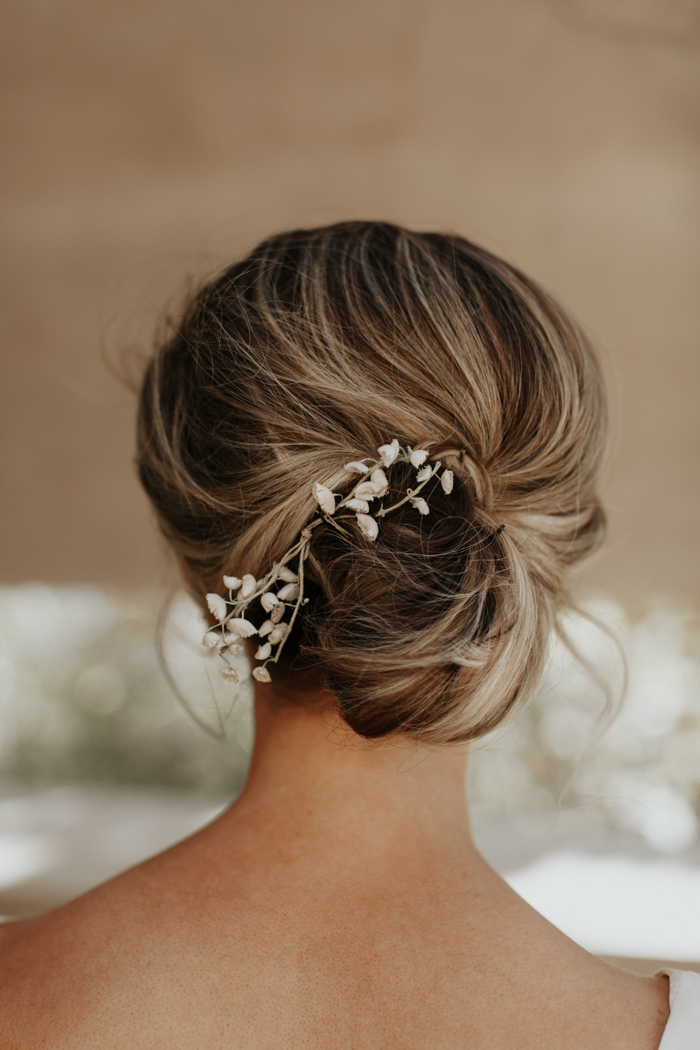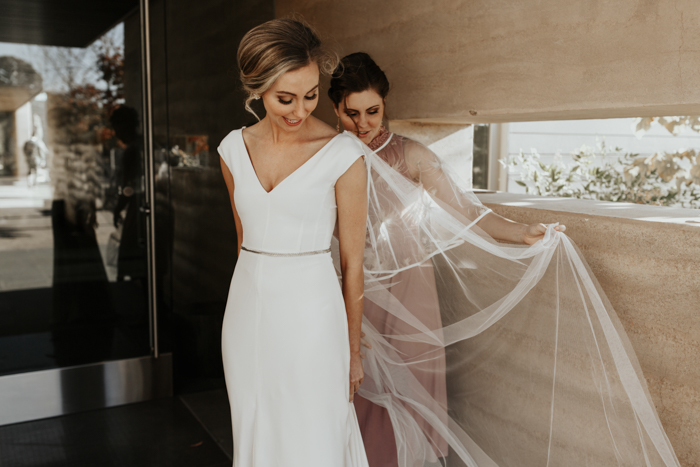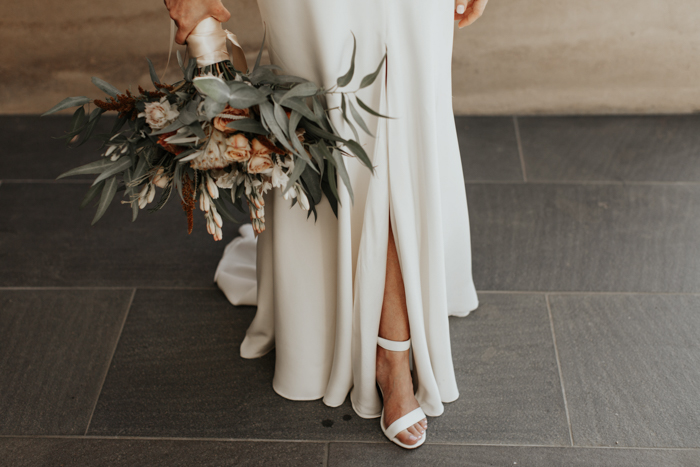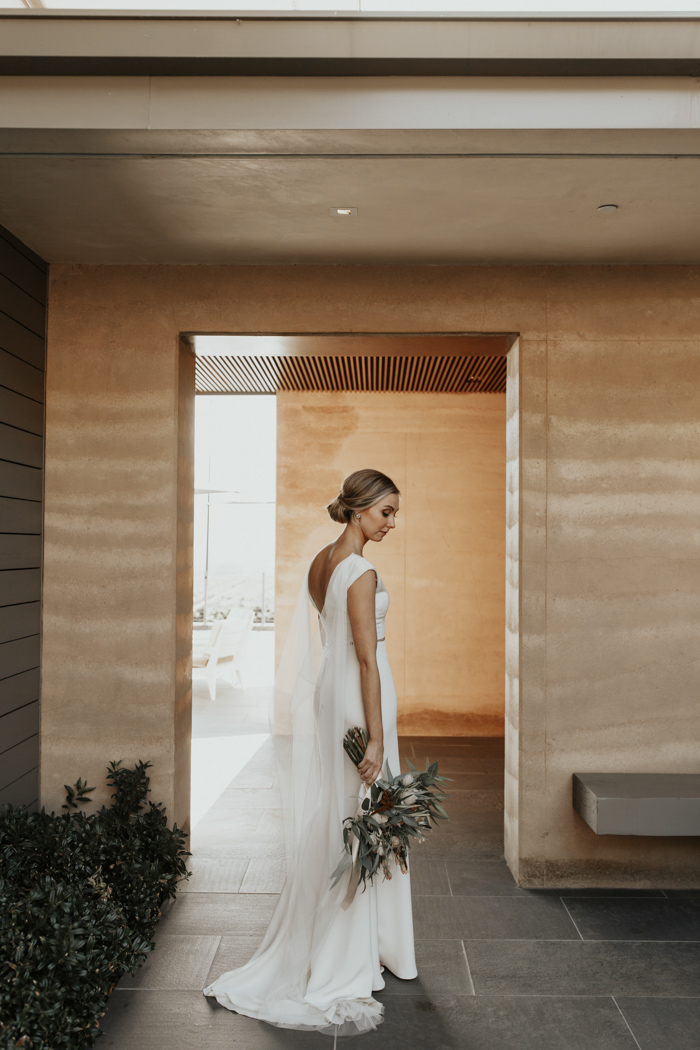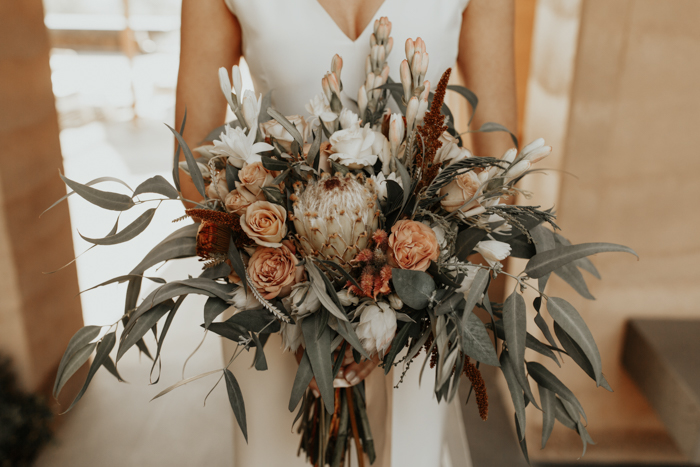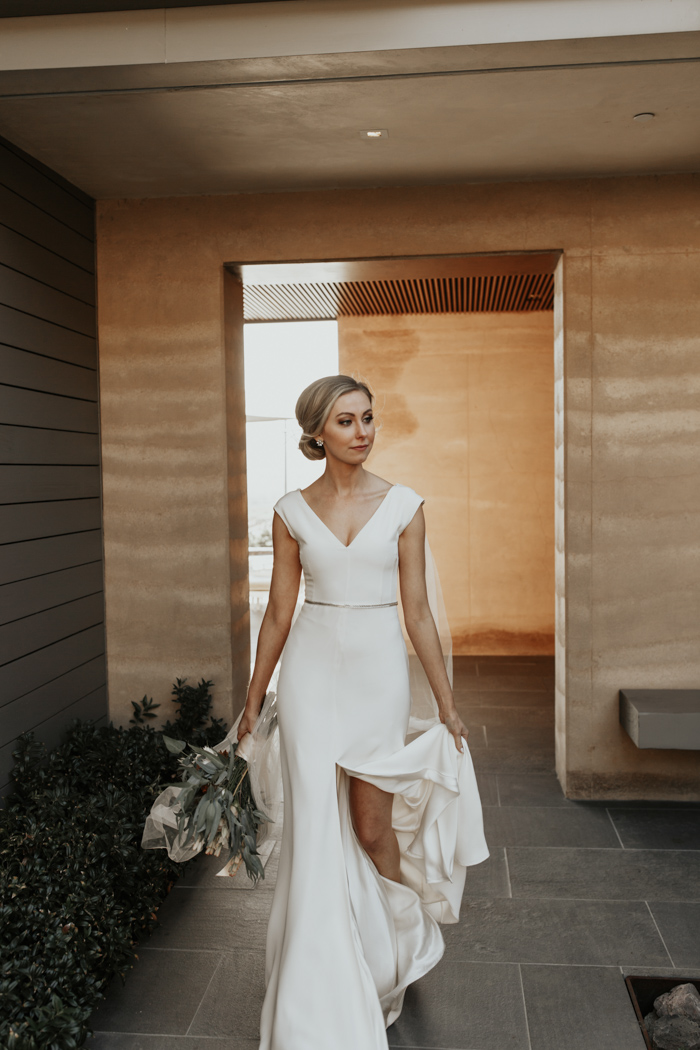 Michael and I are minimalists; I'm an architect and he's a web developer, so we just naturally knew we'd want something simple and beautiful. Luckily the scenery at Hamel Family Wines (both the architecture and the vineyard itself) is so beautiful on its own, that we really didn't have to do much to achieve the modern aesthetic we were after.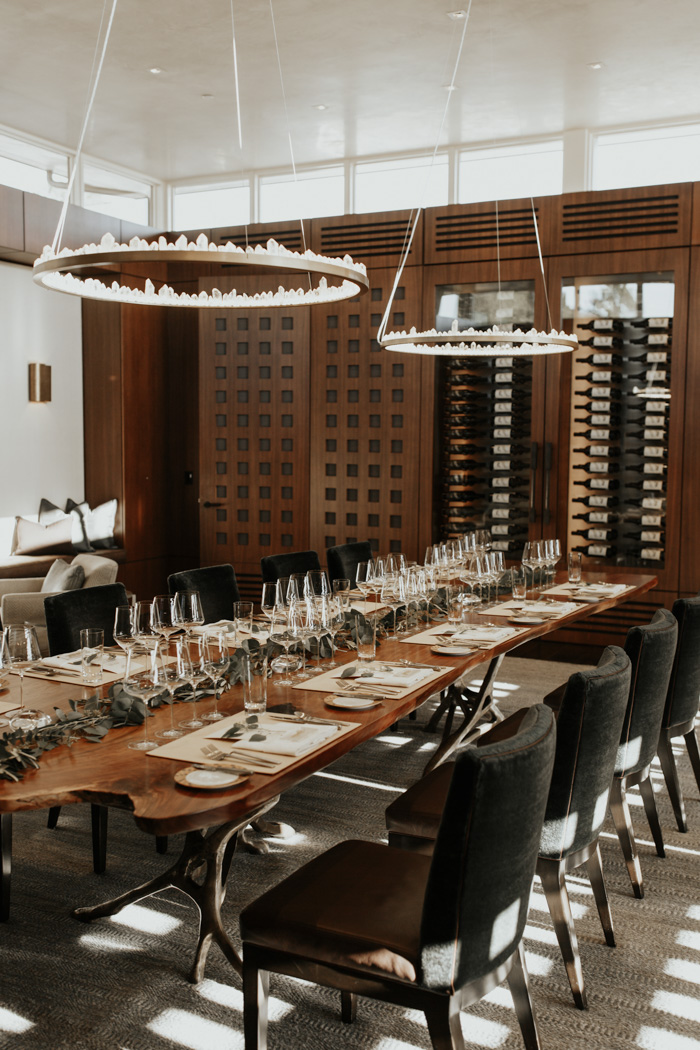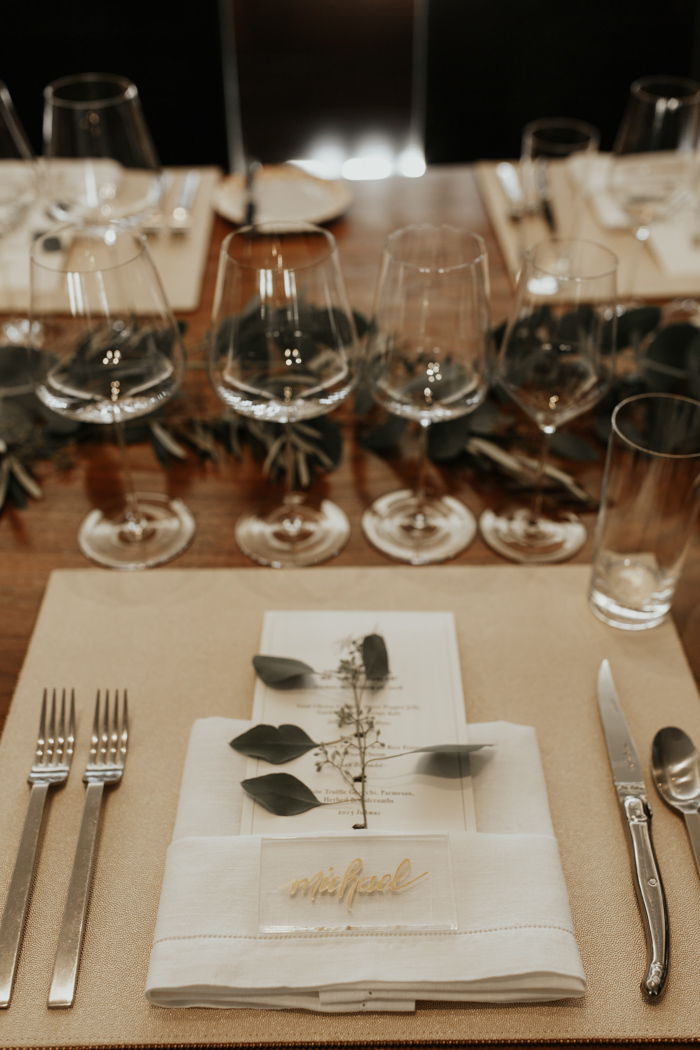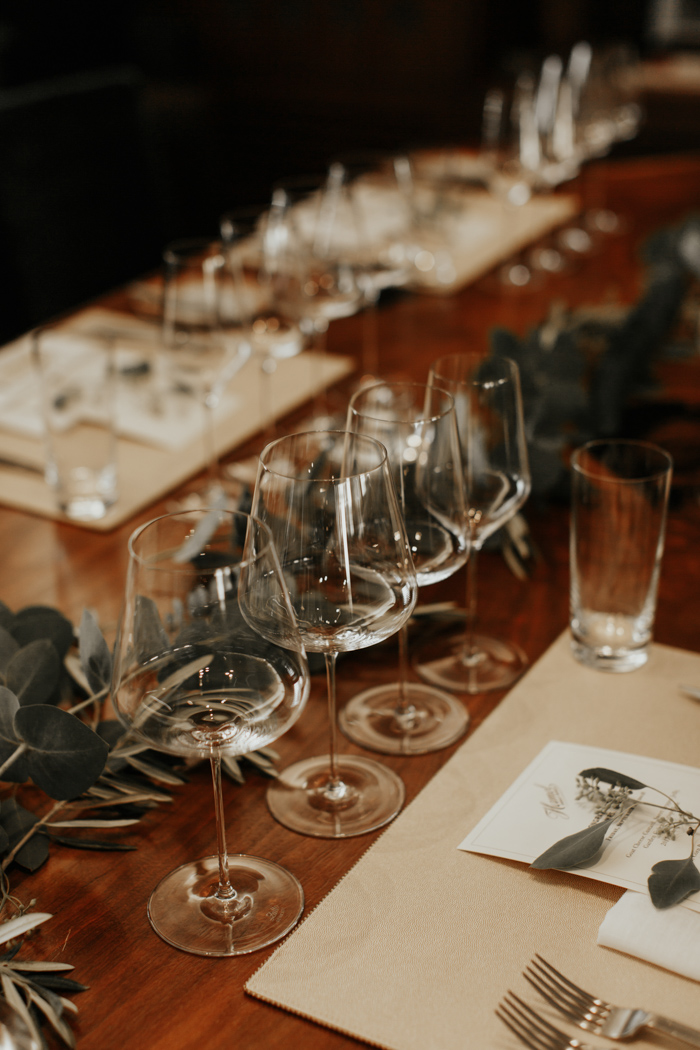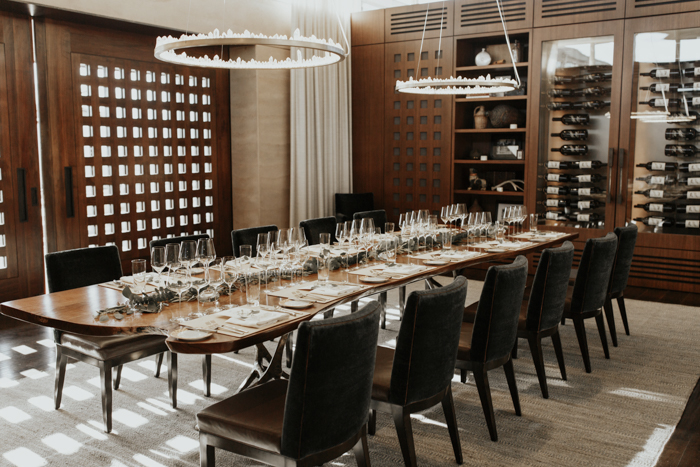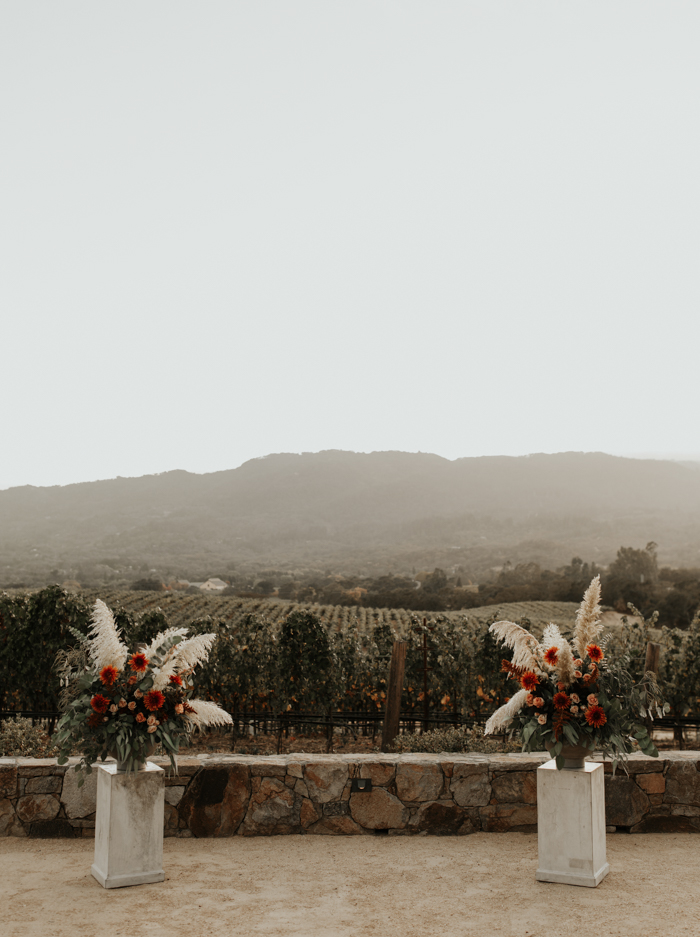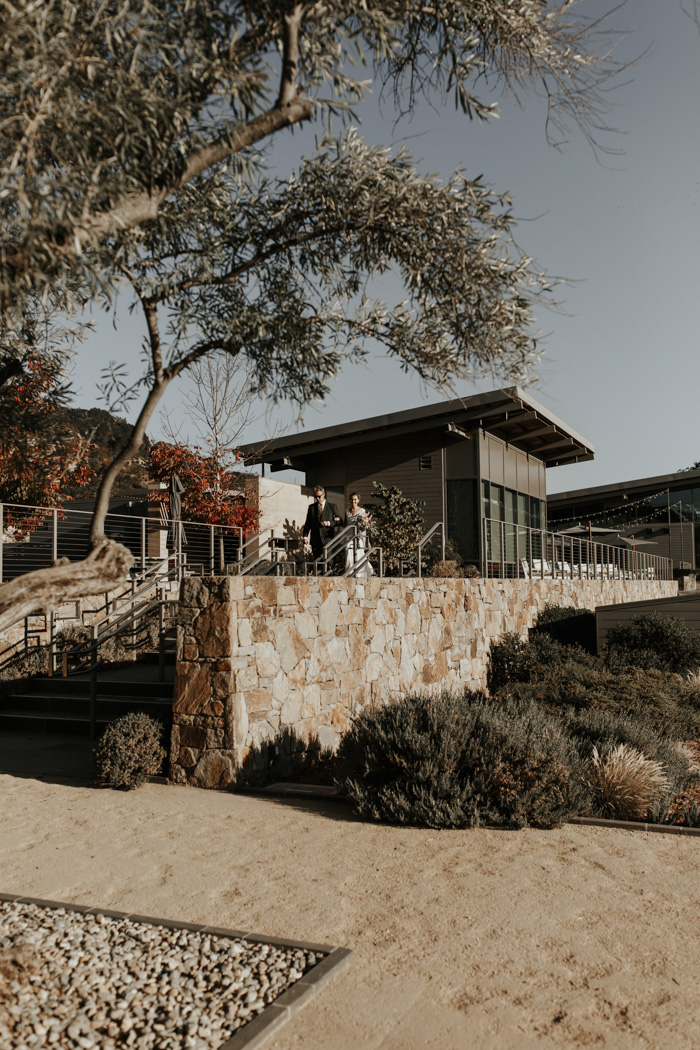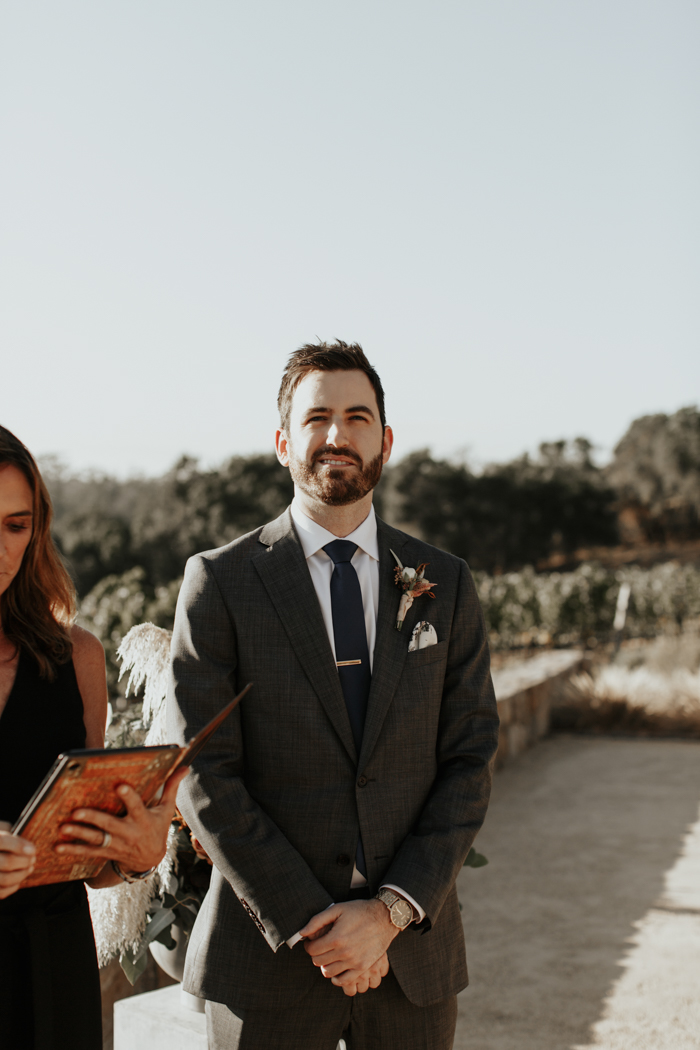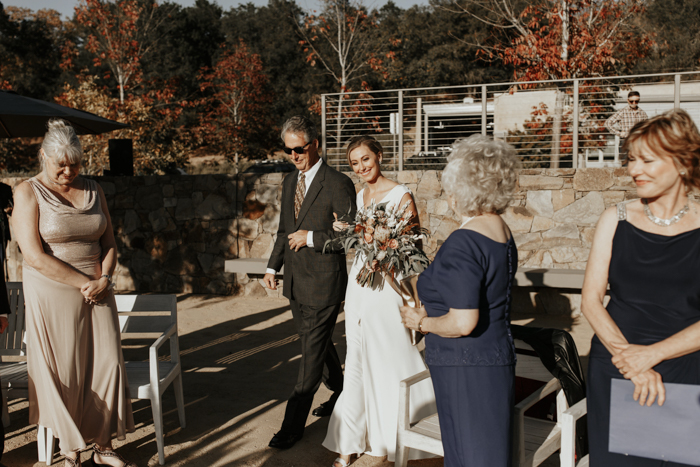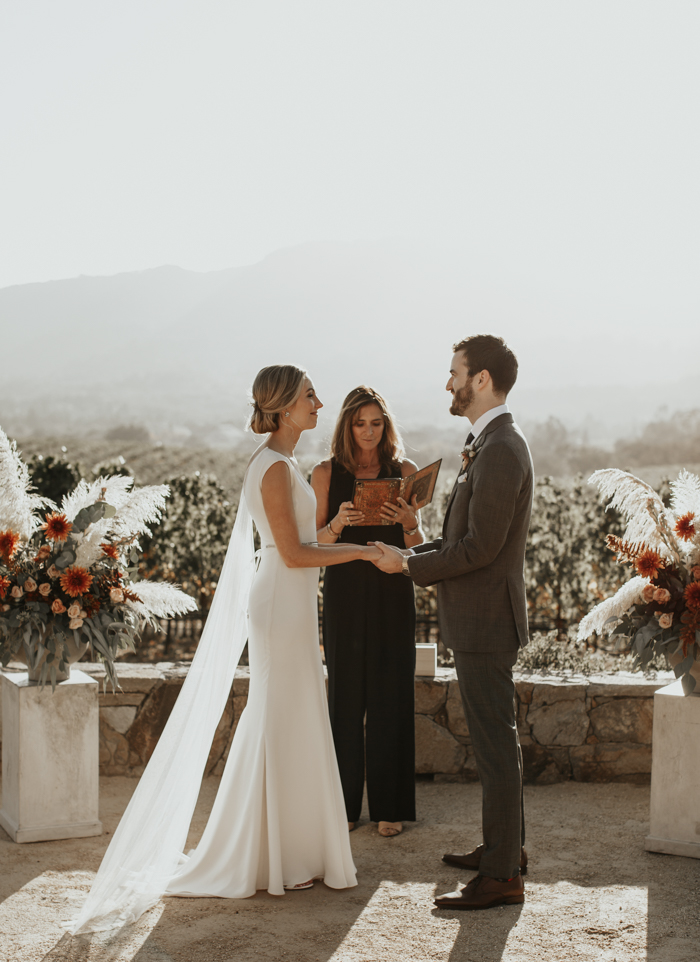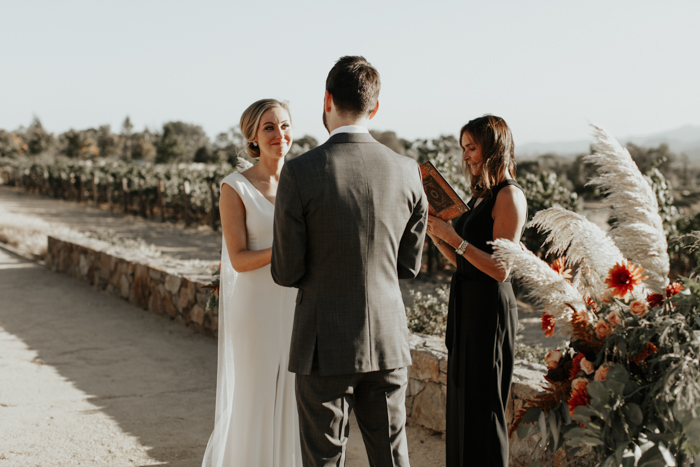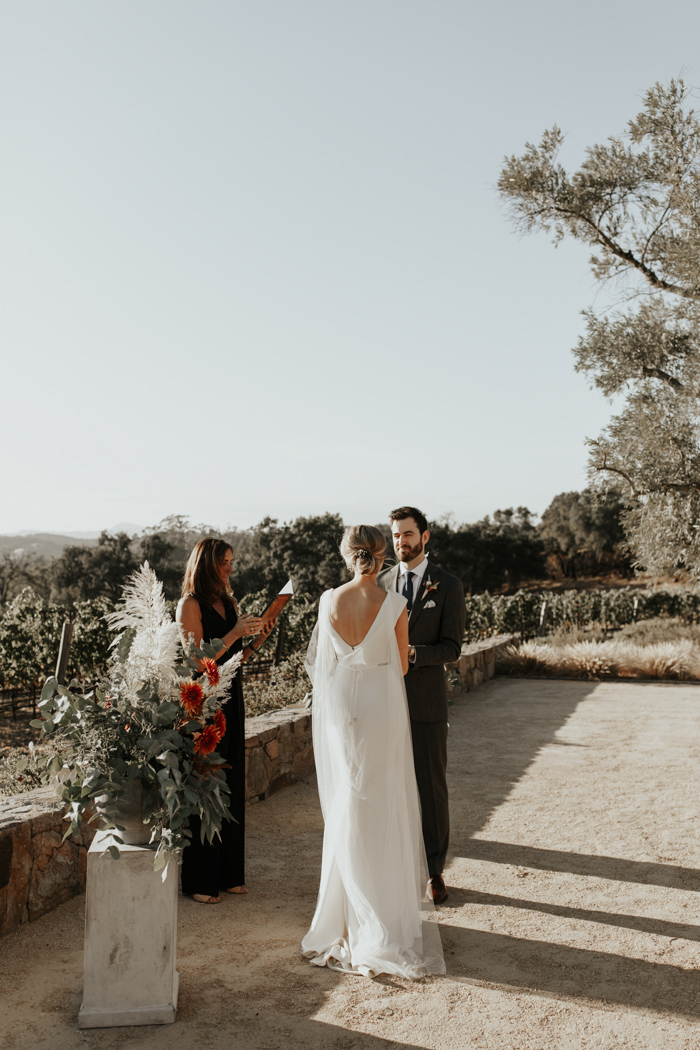 We did a "warming of the rings" ceremony. Our rings were passed to each family member during the ceremony. When one of our family members received the rings in the palm of their hand, they would clasp their hands over the rings, rub their hands together, and send "well wishes", "prayers", "good vibes" for us. We also did a wine box ceremony. We bought a bottle of wine from Hamel and sealed it in a box (along with love letters to each other), which we'll open on our 5 year anniversary!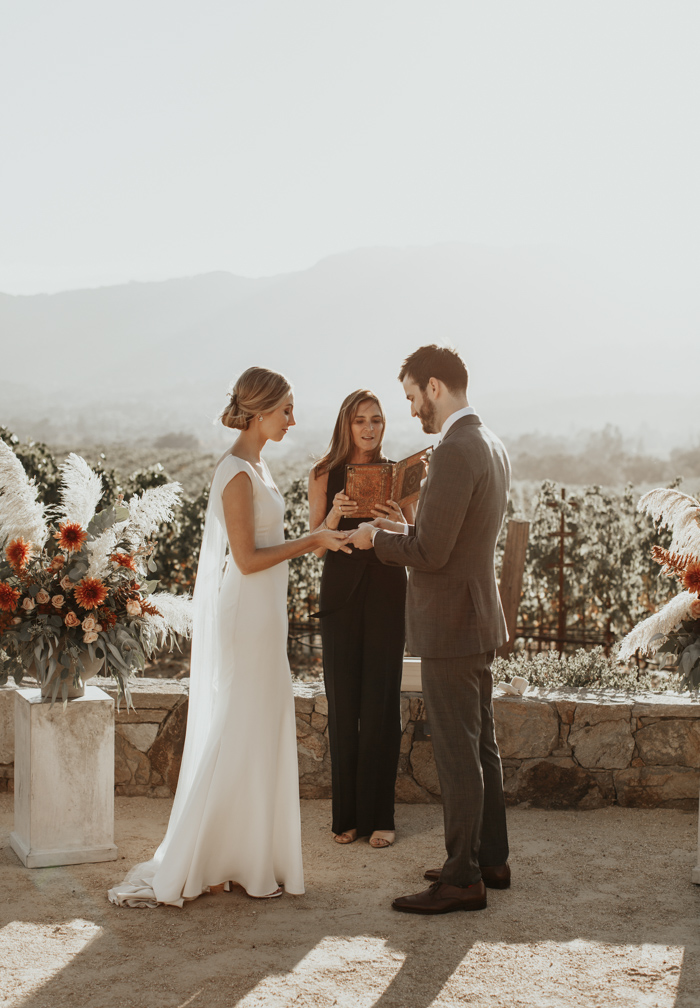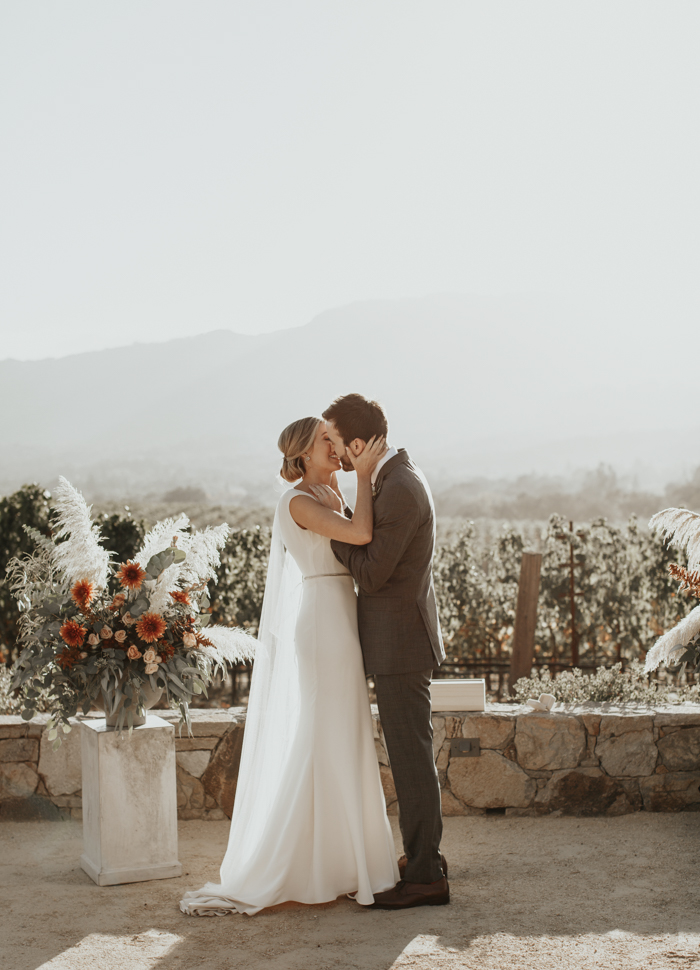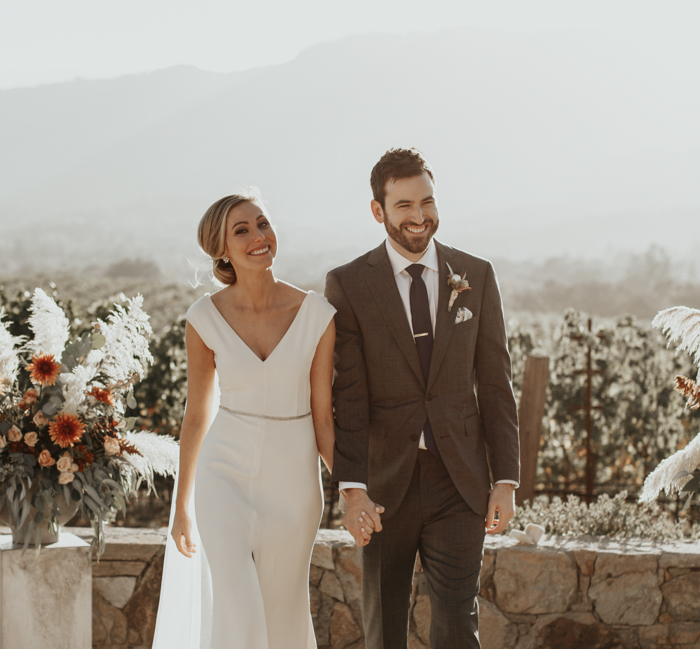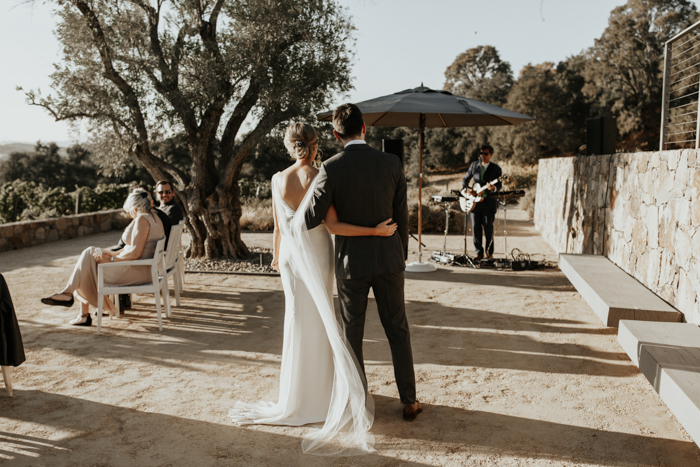 I think my favorite photo is one Michael and I "cheersing" with our wine glasses. The photo actually doesn't show our faces, but I think I love it because it feels spontaneous and natural. It also captures the relaxed, joyful vibe of the wedding day.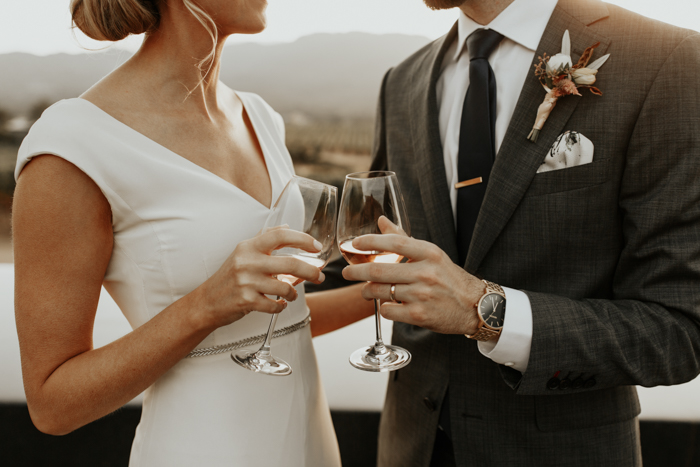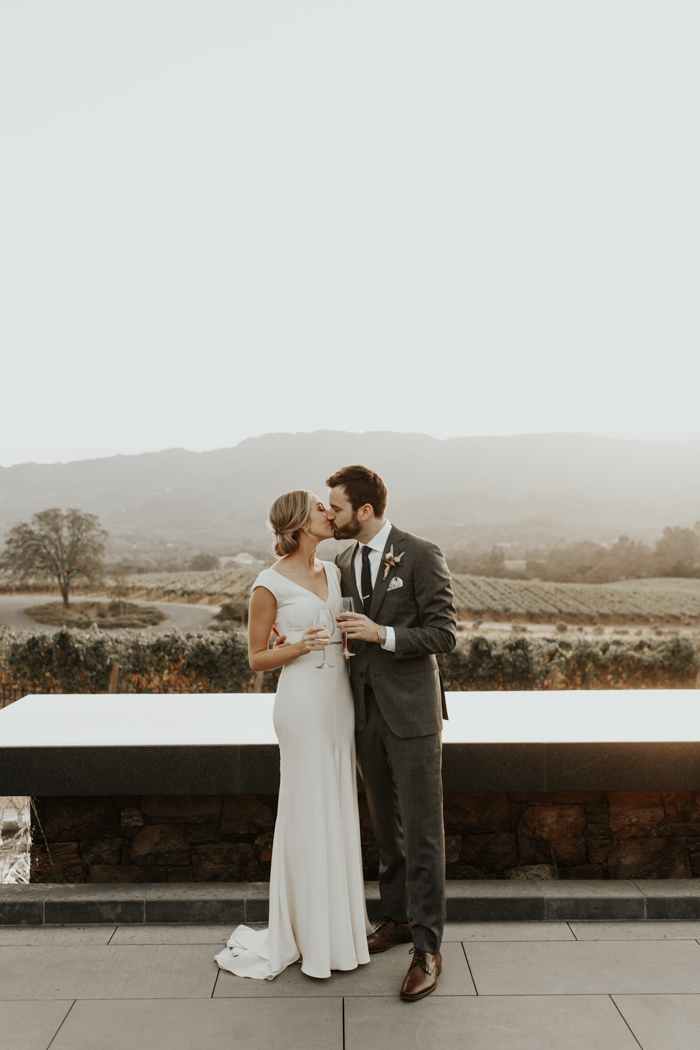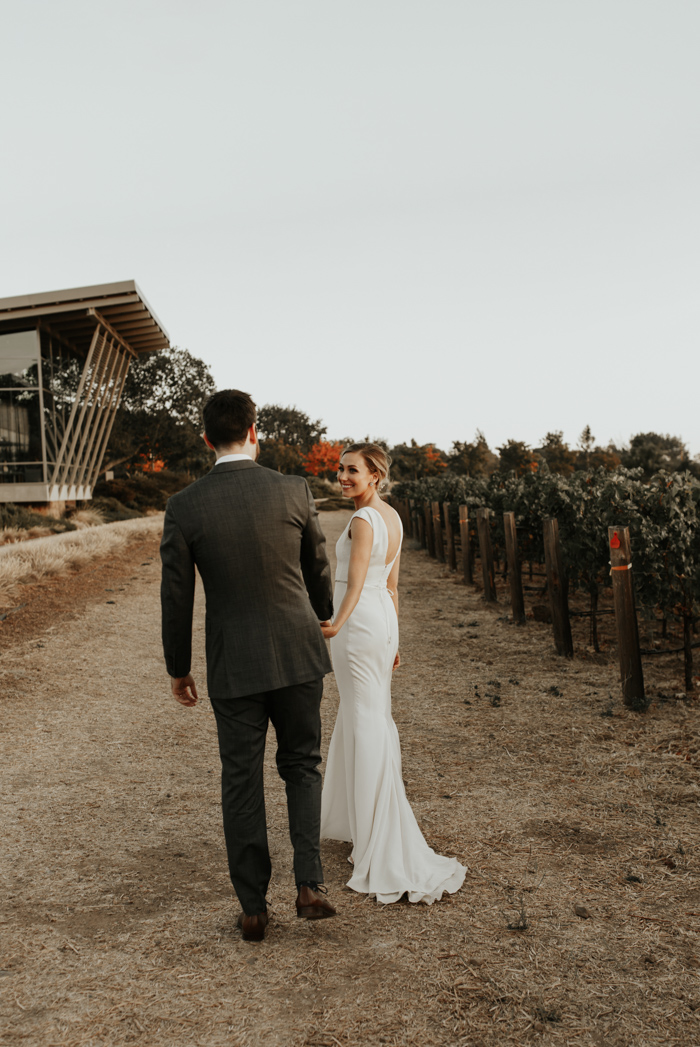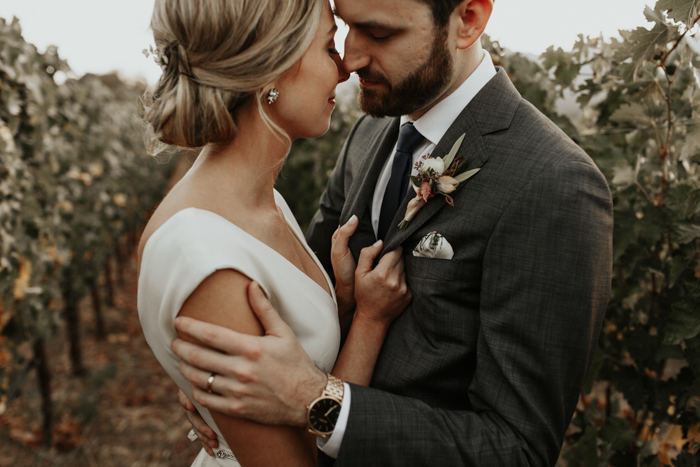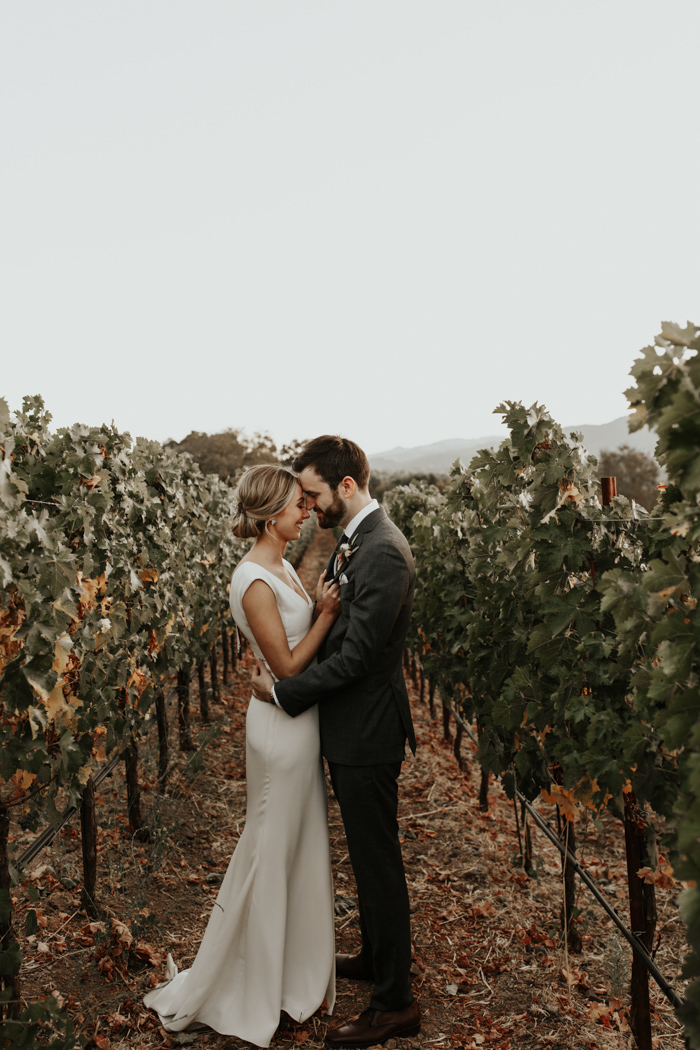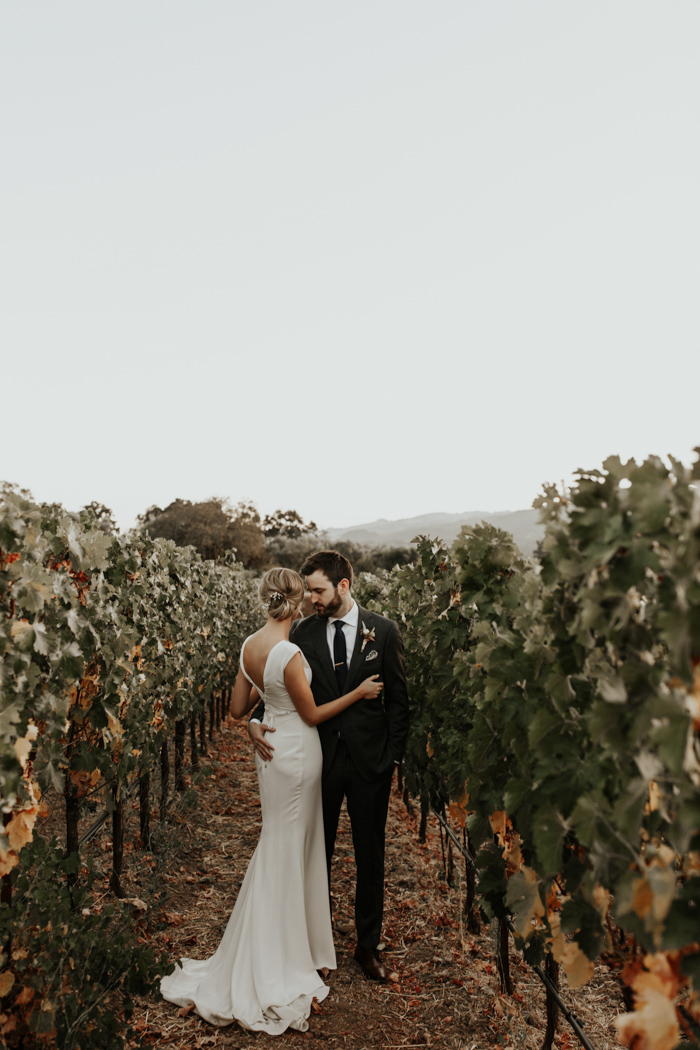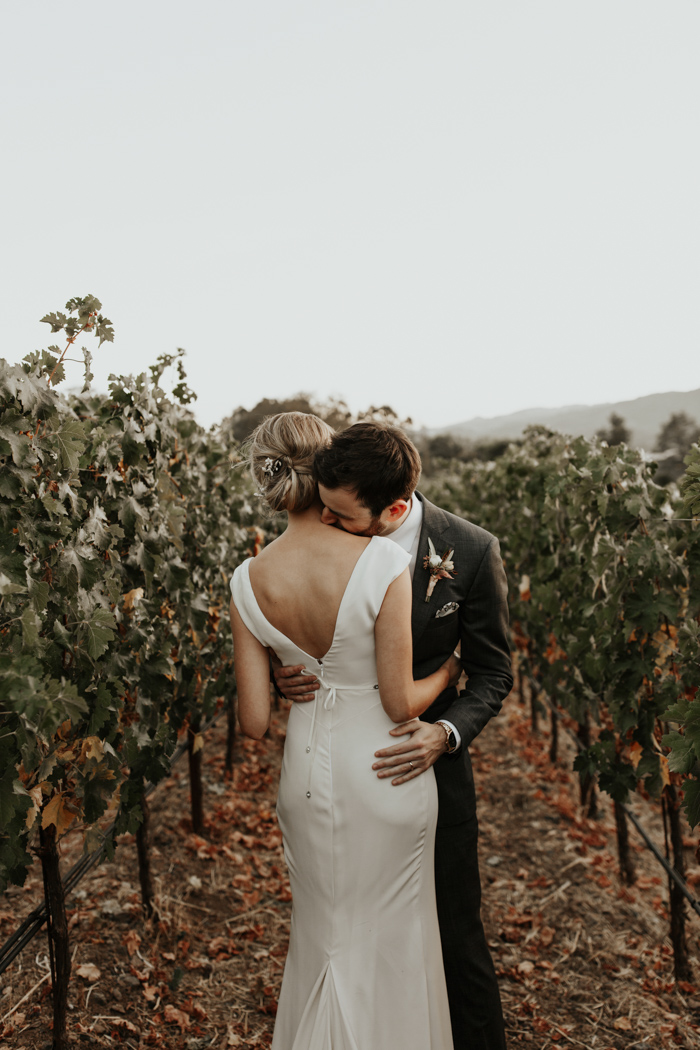 I knew that I wanted a simple, architectural dress, but didn't have a specific style inspiration beyond that. I bought my dress at a sample sale and had my seamstress reconstruct it into something totally new…I think that's my favorite part about the dress; it's completely unique to me! I also absolutely loved my belt sash from Sara Gabriel. It truly made the dress. And lastly, I wore some flowers in my hair that were part of my grandma's belt that she wore on her wedding day. It was so special to have something sentimental included in my accessories!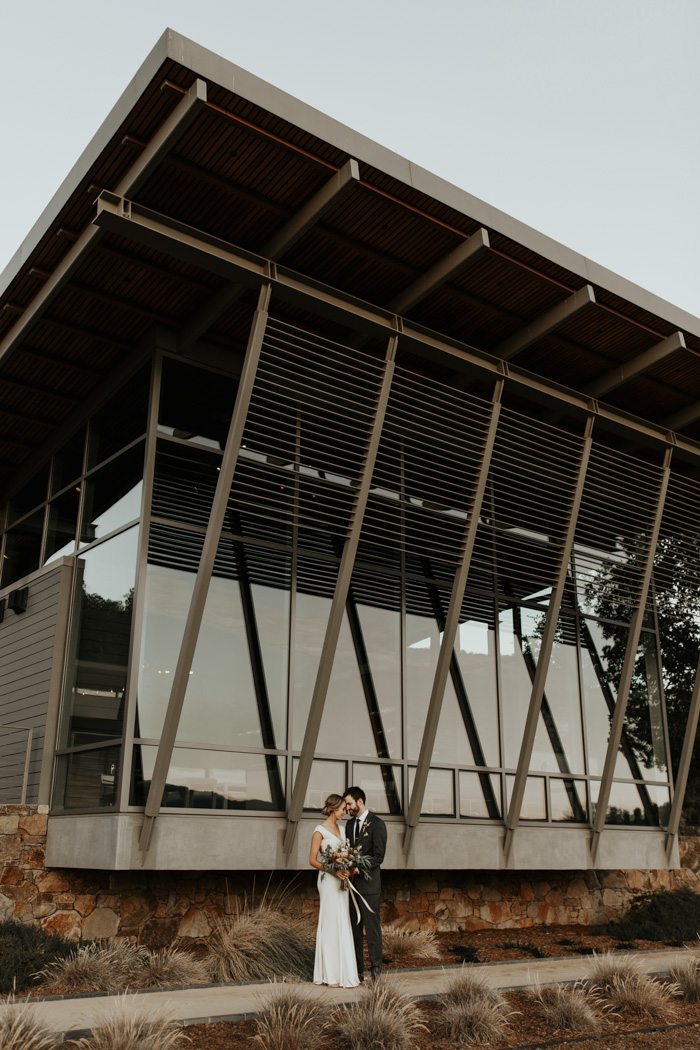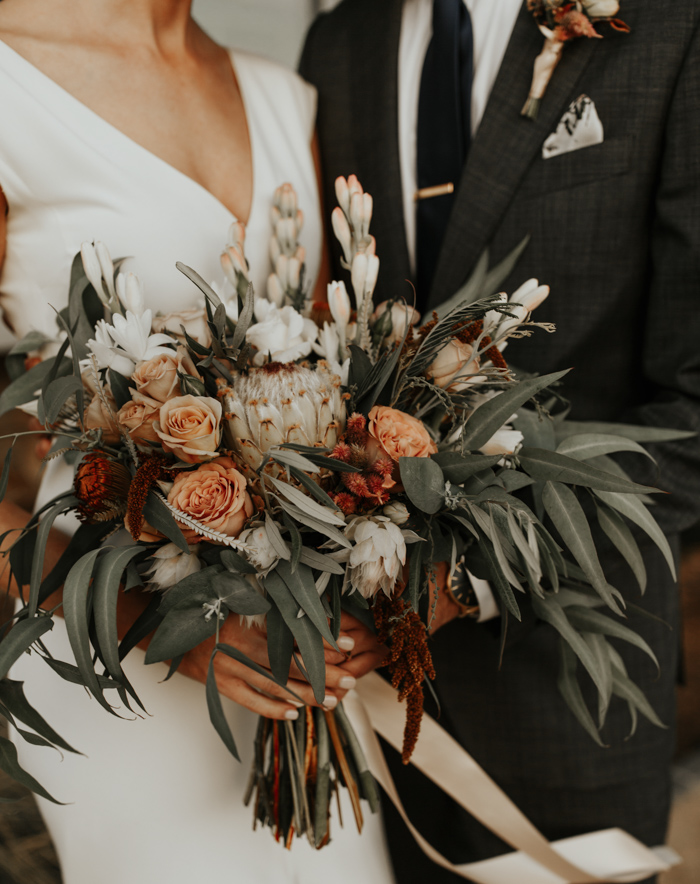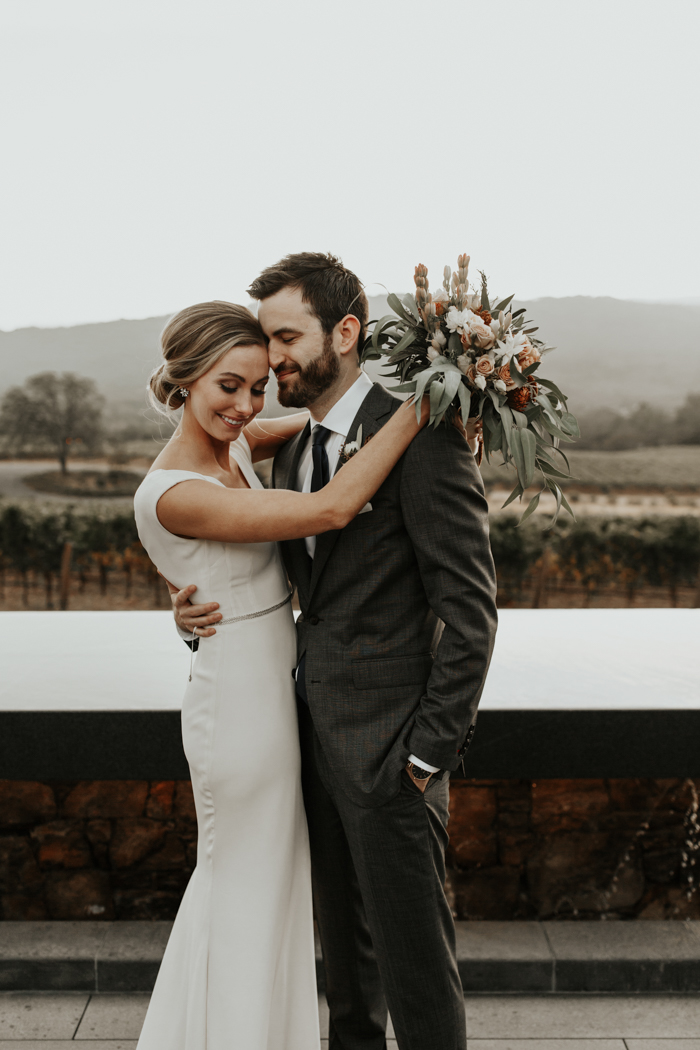 Our photographer was a dream! Because our wedding was so small, we didn't hire a coordinator. Madeline somewhat stepped into that role on our wedding day, bouncing between locations where Michael and I were getting ready to make sure she truly captured every detail of the day. She also curated and kept us on schedule for every other event of the day – first look, ceremony, cocktail hour, family photos, and dinner!! Madeline has such a fun and relaxed demeanor, which really helped me to stay calm during the day. She is the caring, peaceful friend that every bride needs on the big day!! She also is super smart and thinks quickly on her feet, which is evident in the variety of styles, backdrops, and stances in our photos from the day.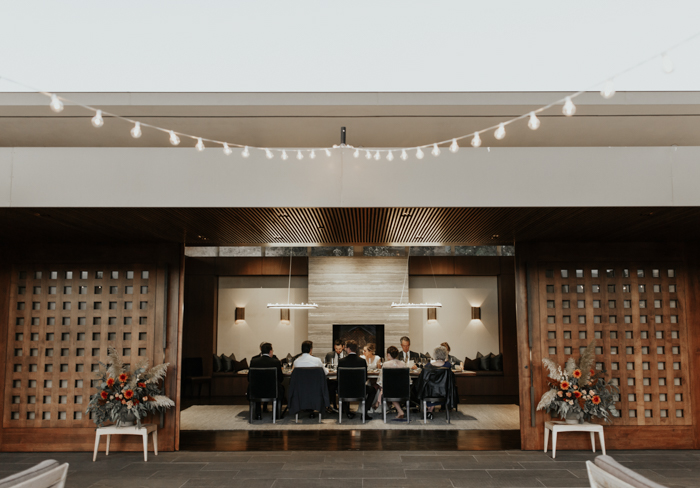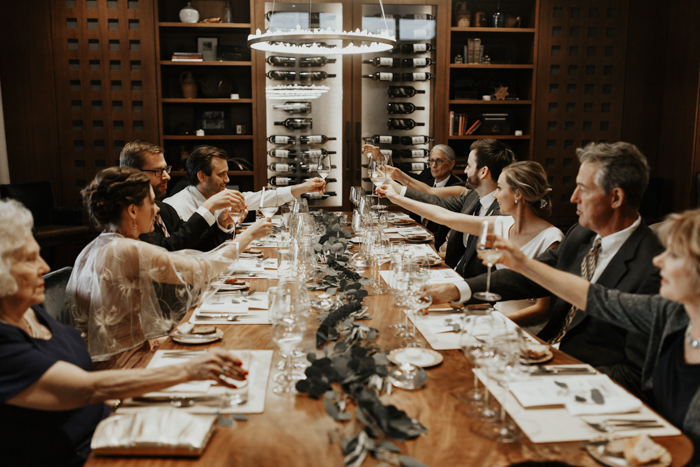 Congratulations to Erica and Michael, and a special thanks to Madeline Shea Photography for sharing this beautiful Hamel Family Wines wedding with Junebug! Getting married at a winery? Check out this romantic eucalyptus-inspired Santorini wedding at Venetsanos Winery!