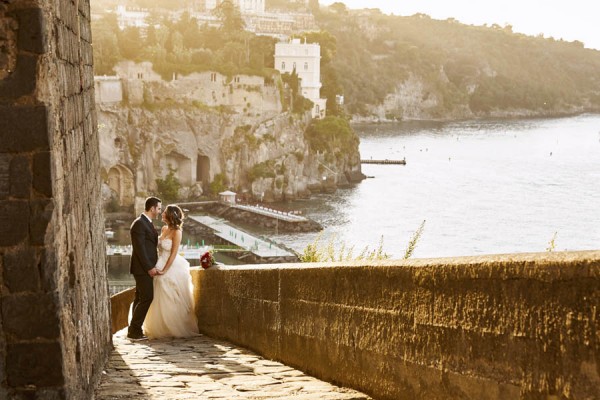 Because of her Italian heritage, getting married in Italy was always Noelle's dream, and thanks to a talented team of wedding planners, she and her husband Mark were able to have their destination wedding at Villa Silvana. The wedding was nothing short of classic and elegant, but managed to maintain every bit of the intimate and personal tone that Noelle and Mark wanted for their big day. Italian Wedding Photographer Jules Bower captured the couple as they said "I do" overlooking the Bay of Naples.
The Couple:
Noelle & Mark
The Wedding:
Villa Silvana, Sorrento, Italy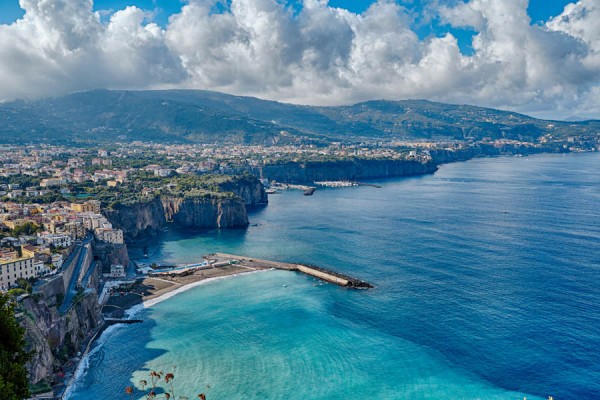 We really wanted the feeling of intimacy. We did destination so that we could keep the wedding small. We also really wanted the coast of Italy to play a significant role in the wedding. We kept our budget small and wanted to stick to it, we used the gorgeous Italian Coast as the backdrop and main decoration for both the ceremony and the reception.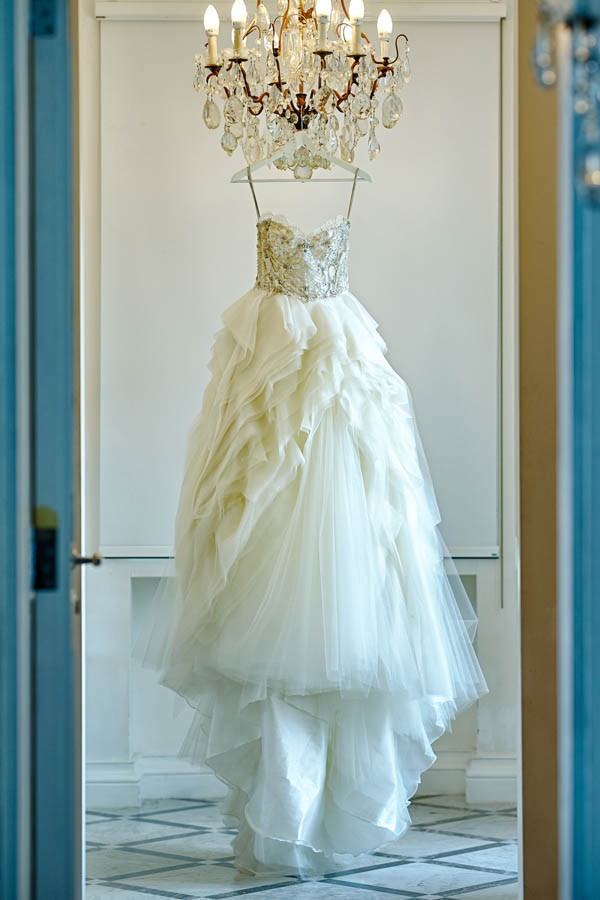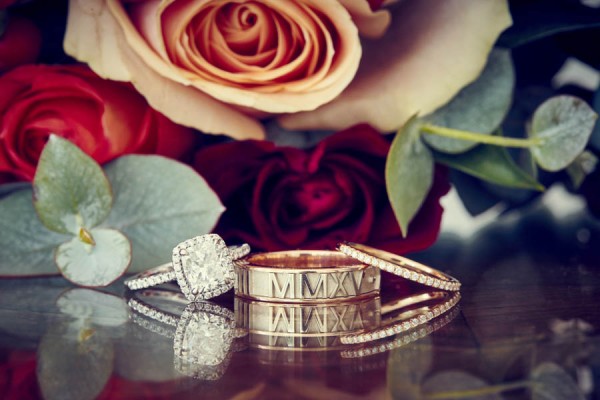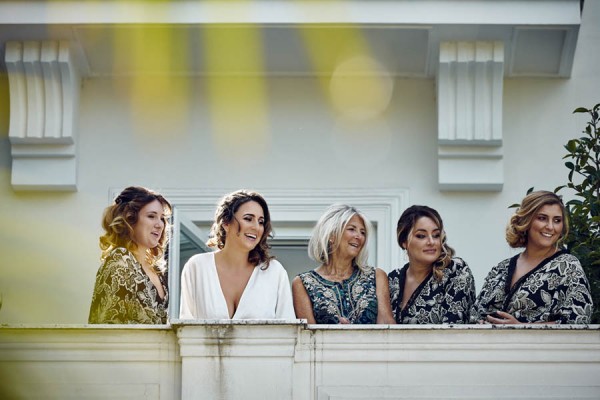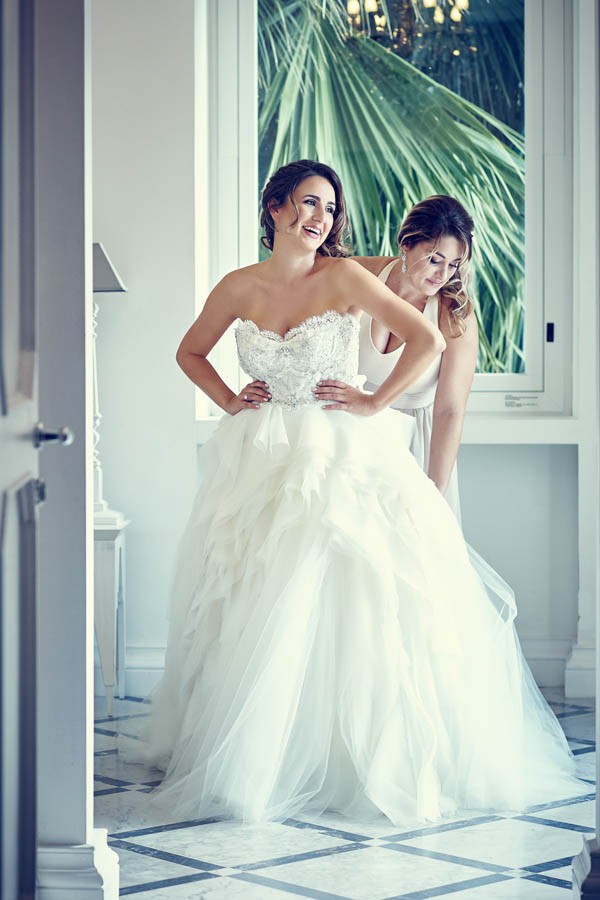 I purchased a Monique Lhuillier past season wedding gown at a sample sale in Downtown Los Angeles. After that I took the dress and had the bottom of the dress redone to reflect the newer layered princess style that has shown up in recent seasons.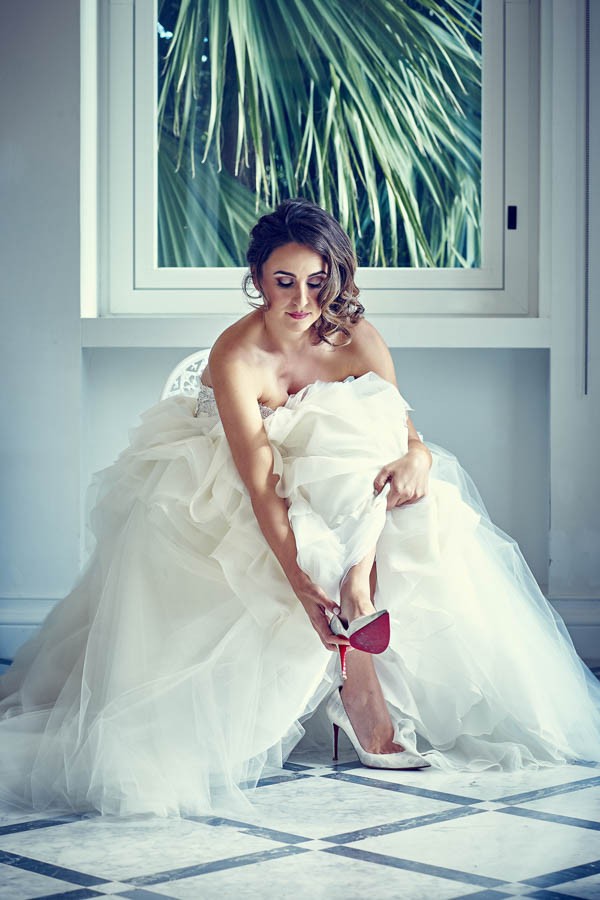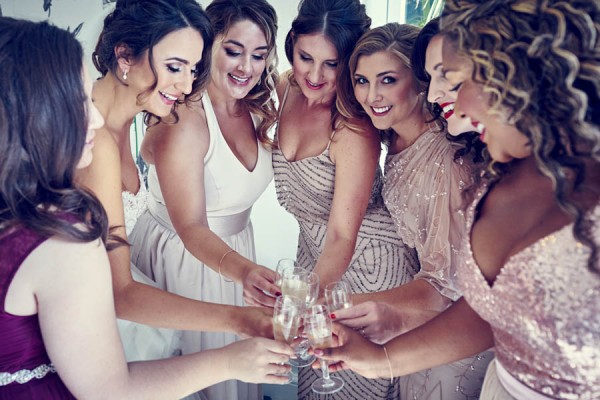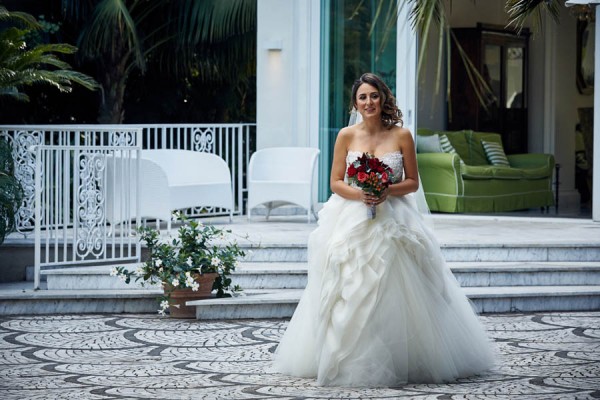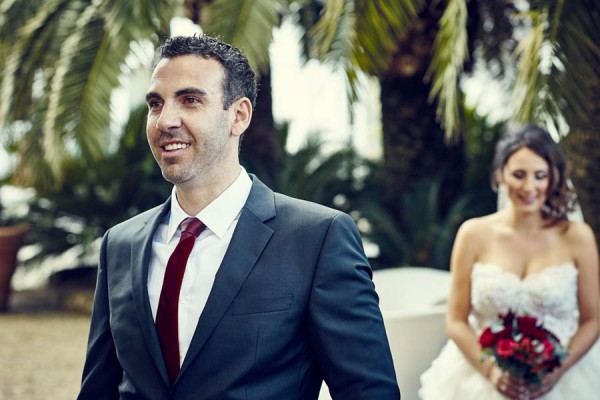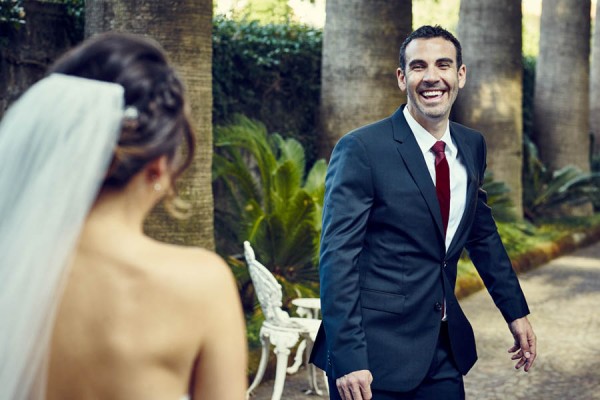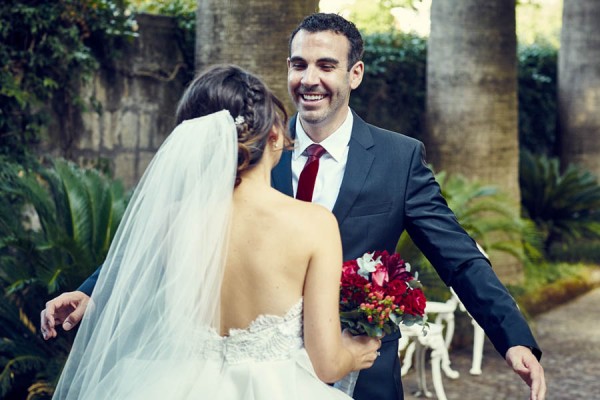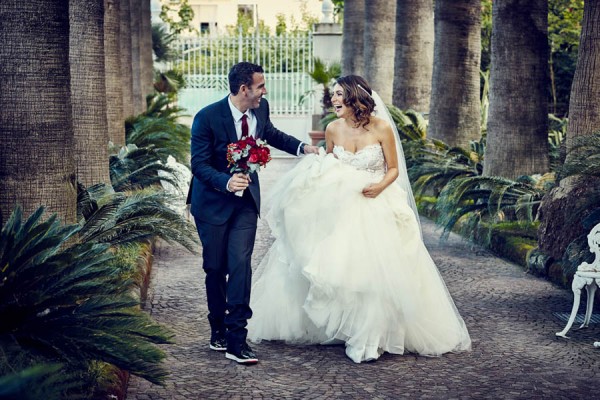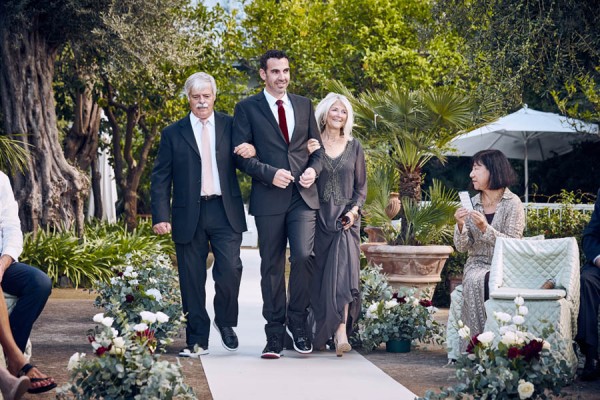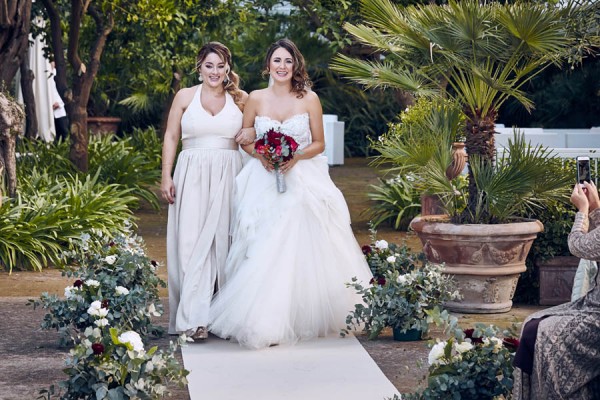 Our ceremony was very personal. We had one of our very best friends officiate, and he wrote a very personal ceremony. Mark and I also wrote our own vows. I always loved ceremonies that make the guests laugh, so I tried to incorporate funny antidotes in mine.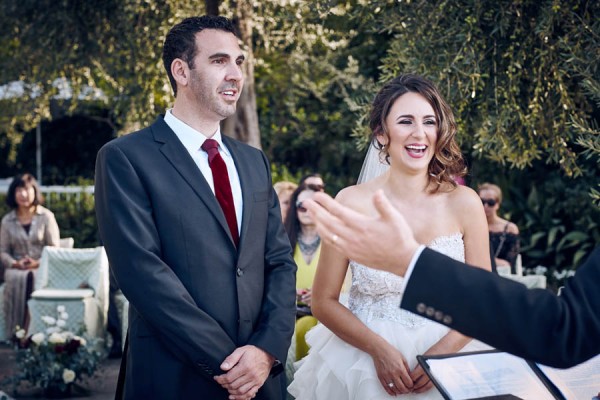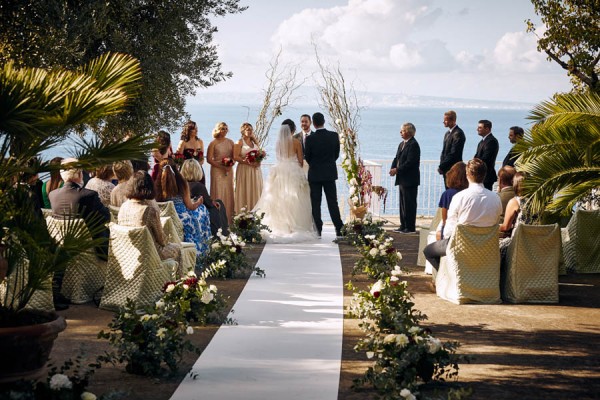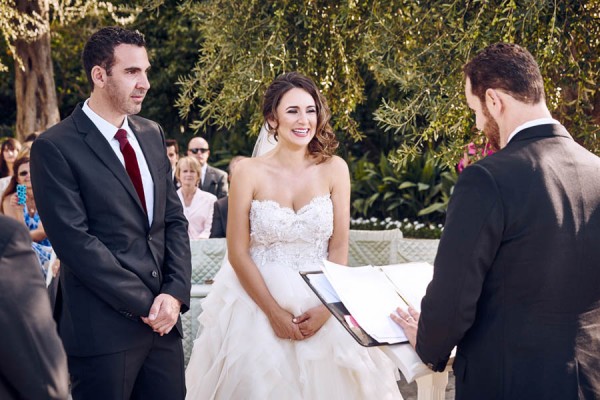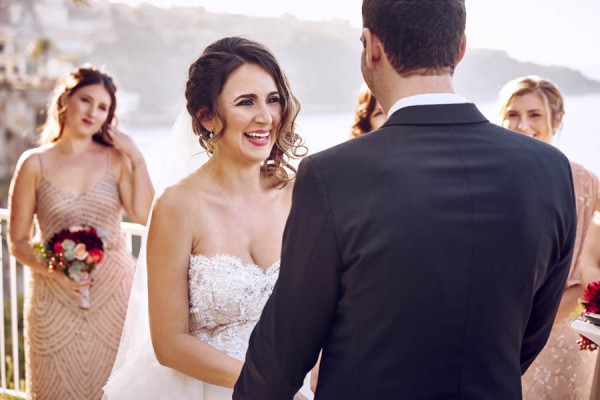 During our wedding, the string trio was playing beautiful music and I looked over at Mark who was looking at the ocean, then at me. He had tears in his eyes and he said, "This is like a movie. This is so beautiful. I can't believe we are here getting married." It was pure magic!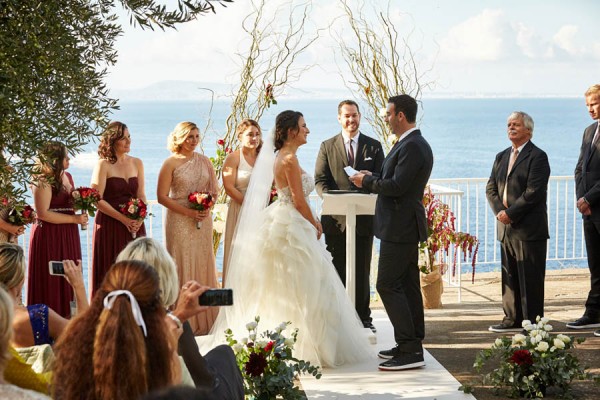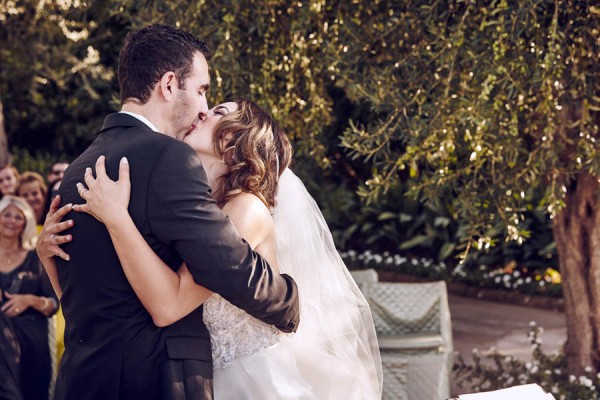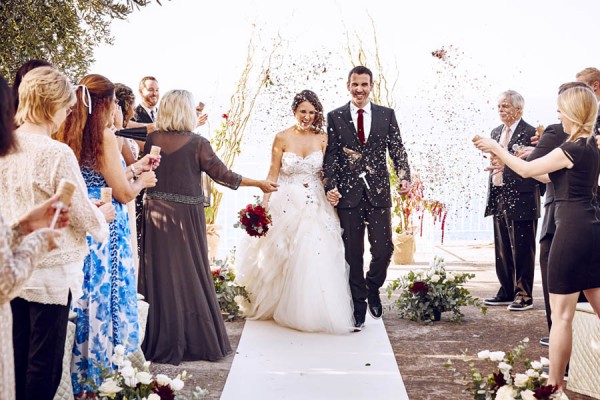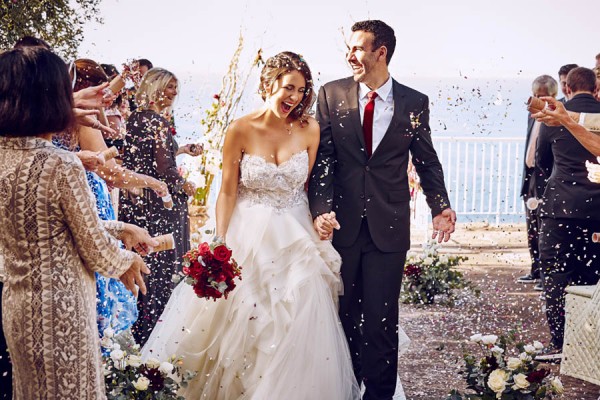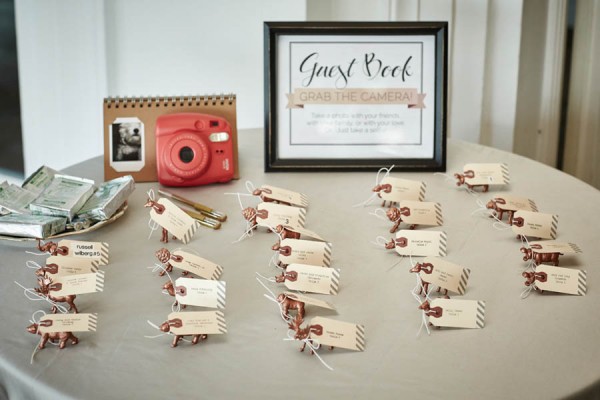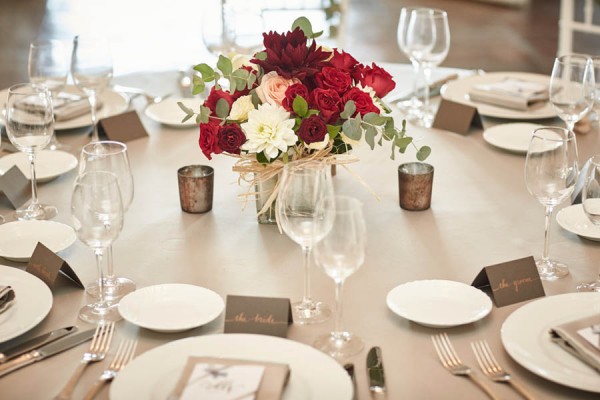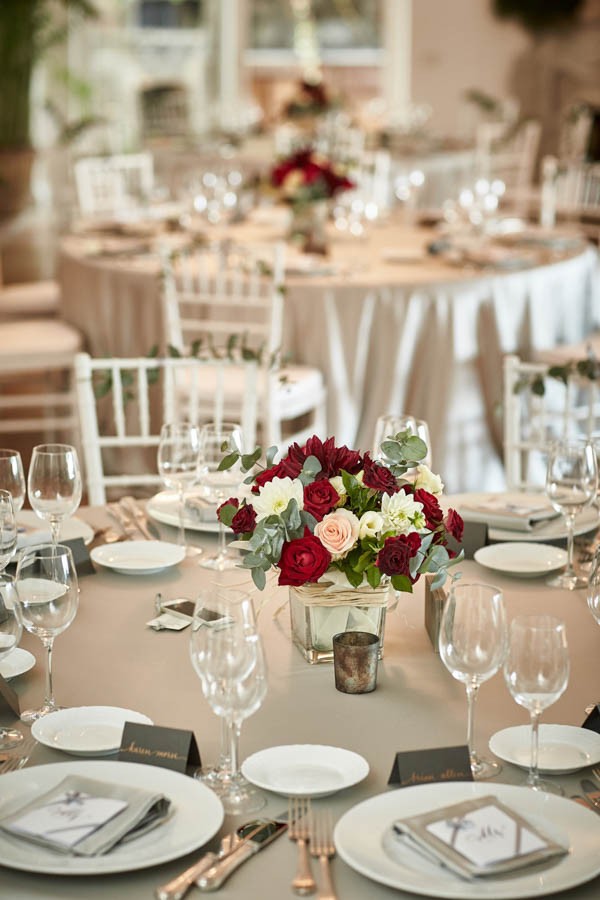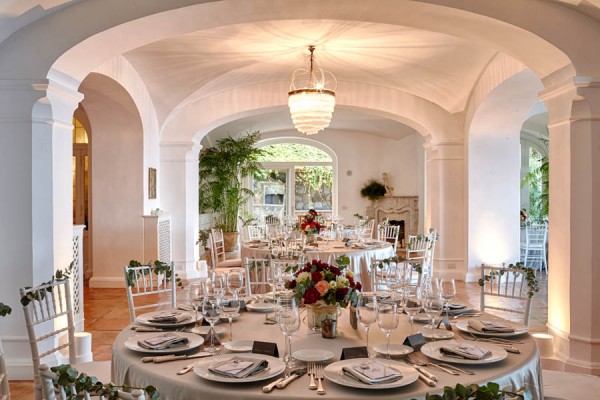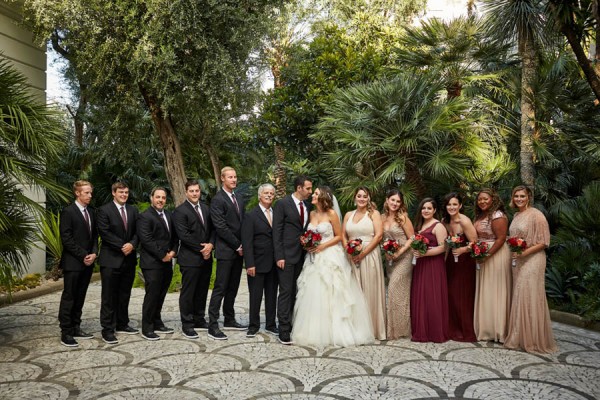 I gave my bridesmaids the colors they could choose from and let them select their own dresses. Each girl had such a unique body type and skin tone, one dress would not have worked for them all. It was so important to me that they felt comfortable and beautiful as well.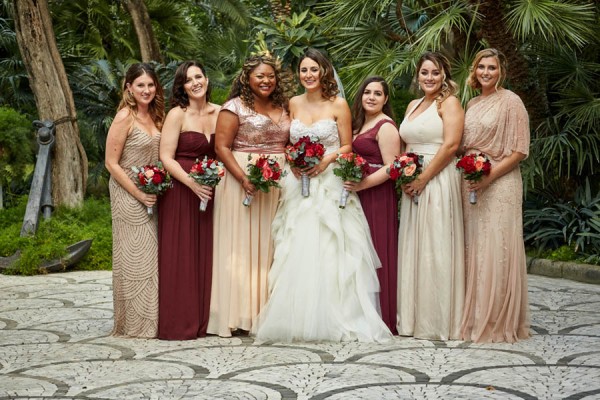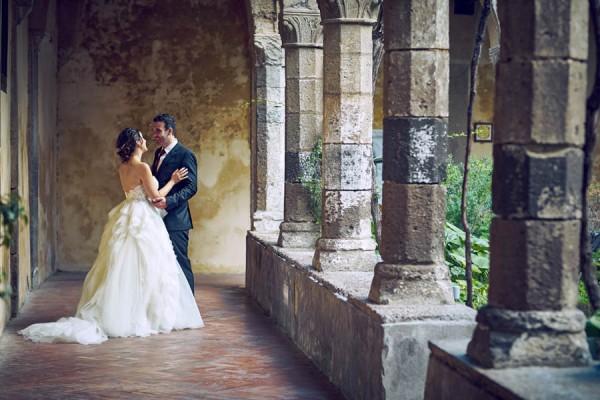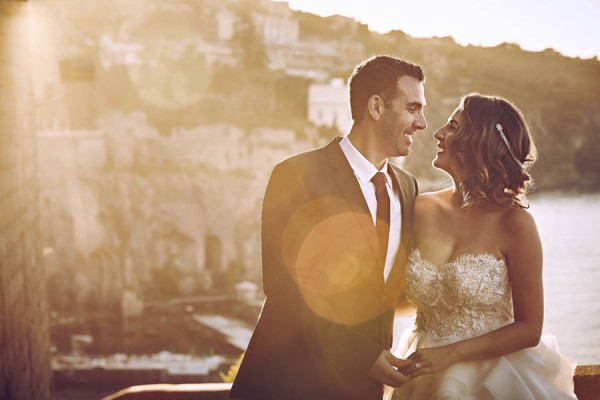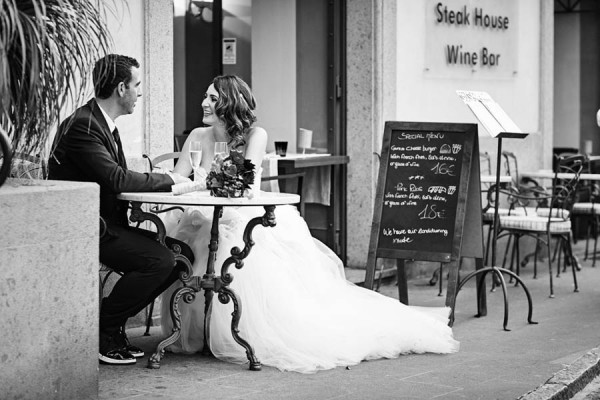 Jules is a true artist and consummate professional. I come from a creative background so it was very important to me to find a photographer who did not need creative direction. A photographer either has it or they don't. Jules just has it. I did my research when making my selection. At the end of the day pictures are all you have left and I am in LOVE with mine.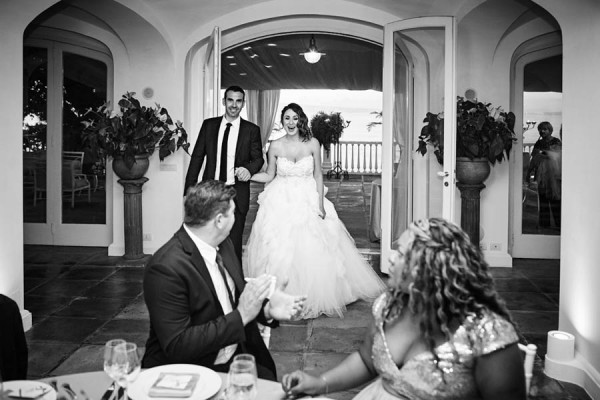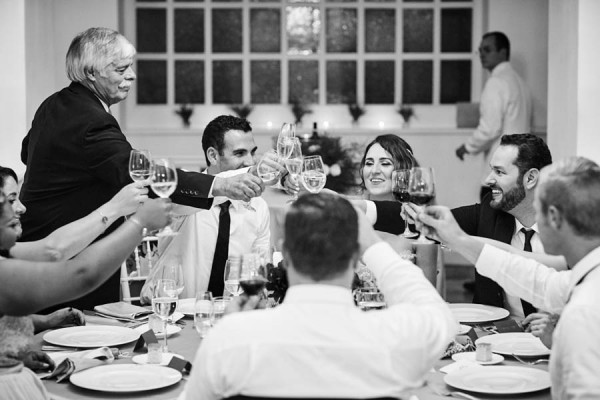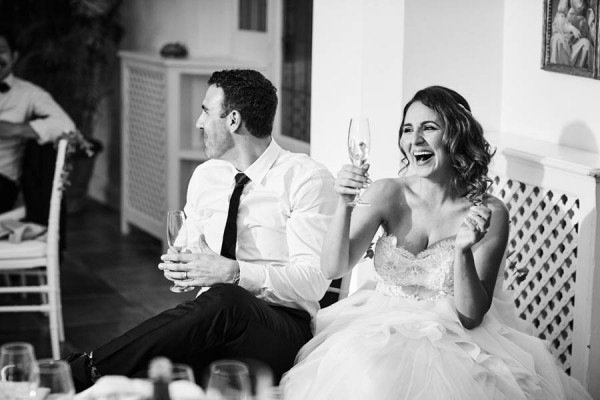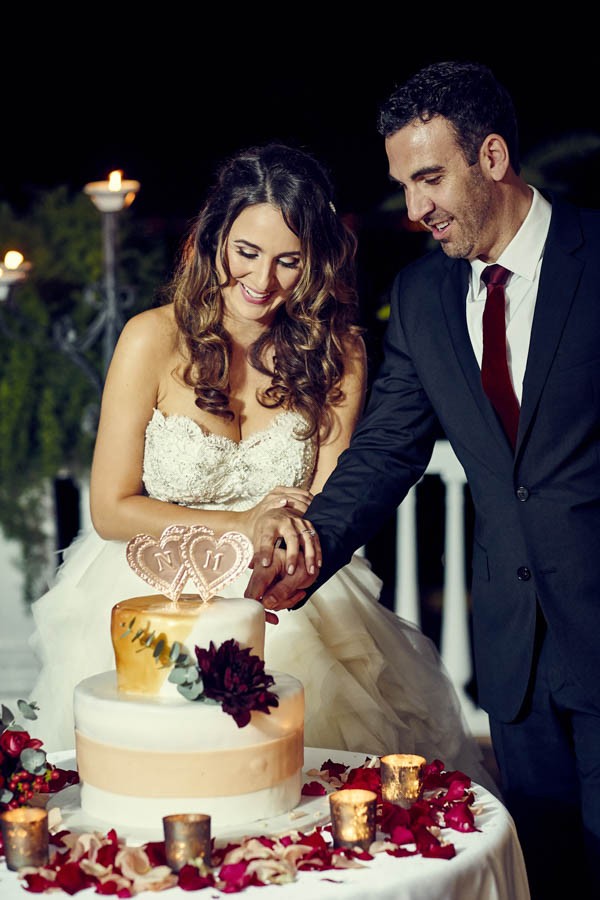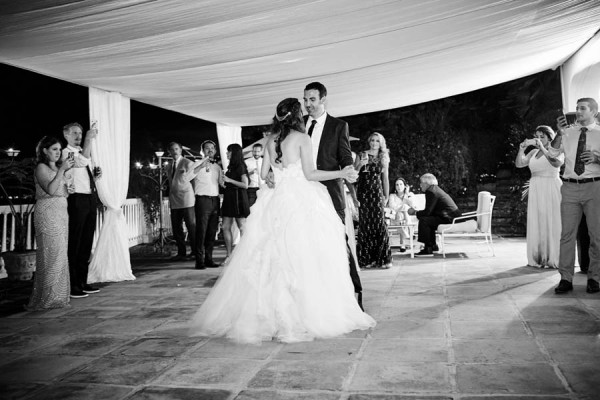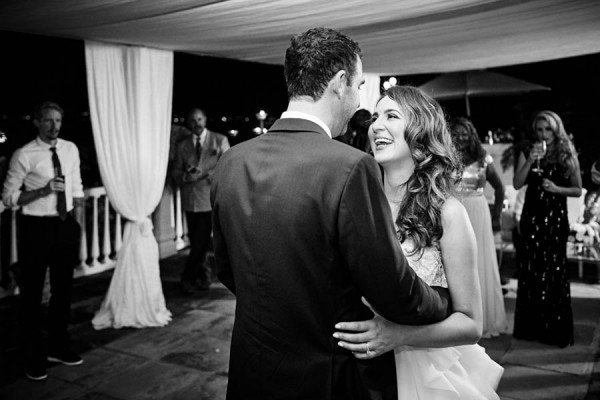 Congratulations to Noelle and Mark on their stunning Villa Silvana wedding! For more destination wedding photography by Jules Bower, take a look at Jaimie-May and Terry's elegant Santorini wedding at Theros Wave Bar!