Beautifully captured by Matthew and Katie Moore of Matthew Moore Photography, Christine and Rob's rich vibrant florals had us believing we had wandered into Wonderland. With the help of the floral design masters of The Nouveau Romantics, this Austin, Texas wedding has shown us a wonderfully lush side of the lone star state that we couldn't wait to share!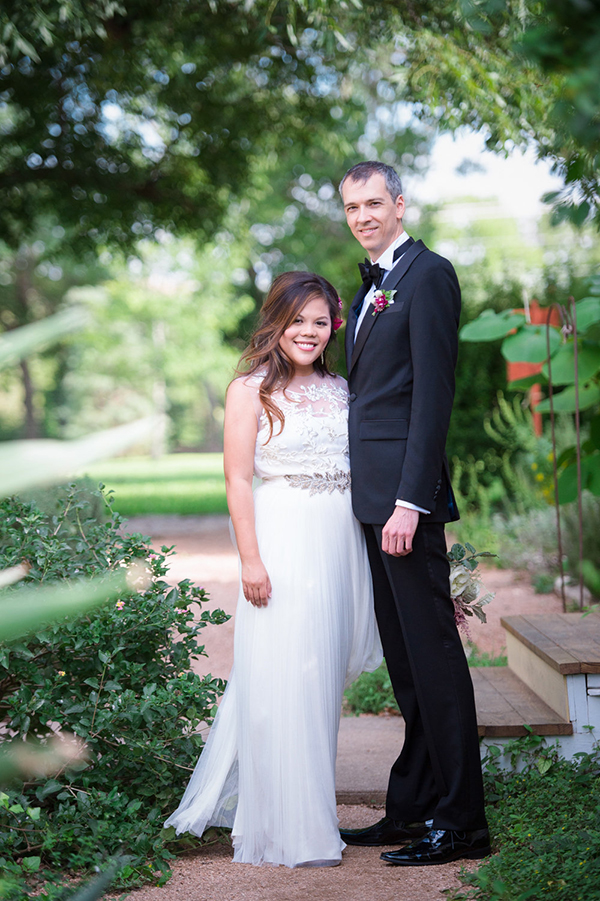 The Couple: Christine and Rob
The Wedding: 10.5.2013 – Barr Mansion, Austin, Texas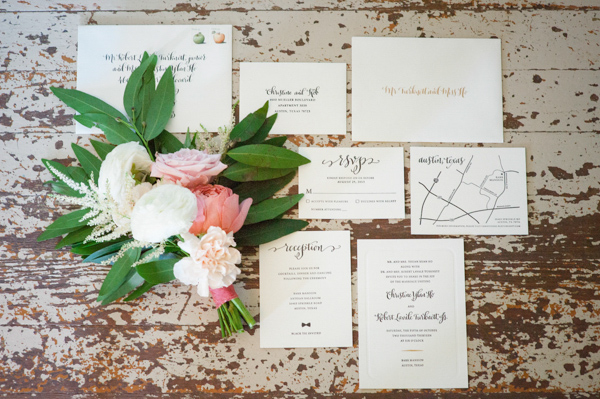 >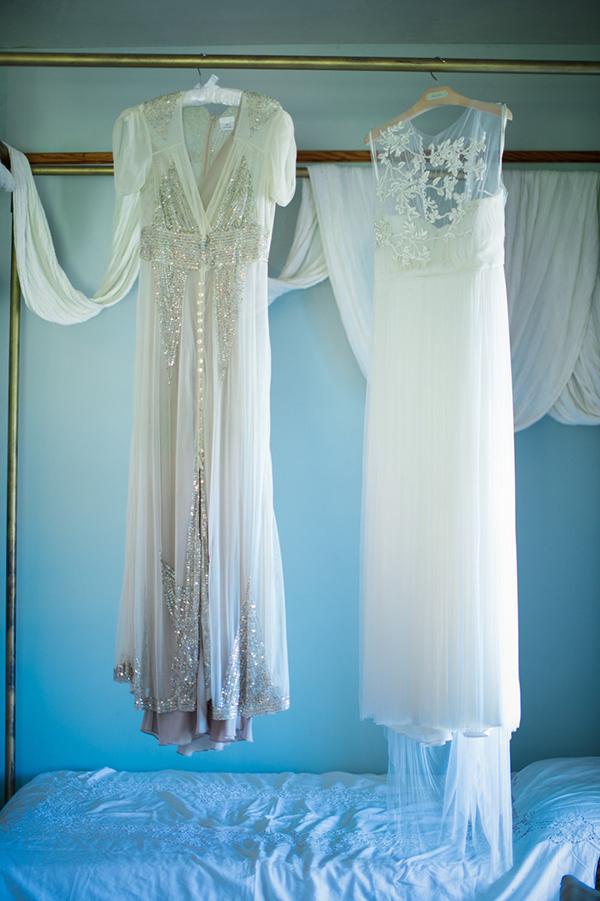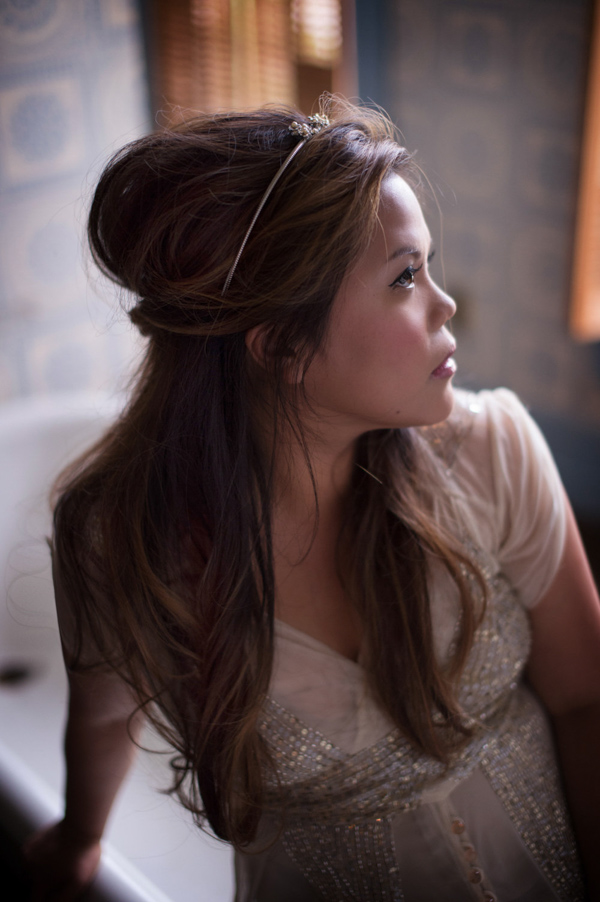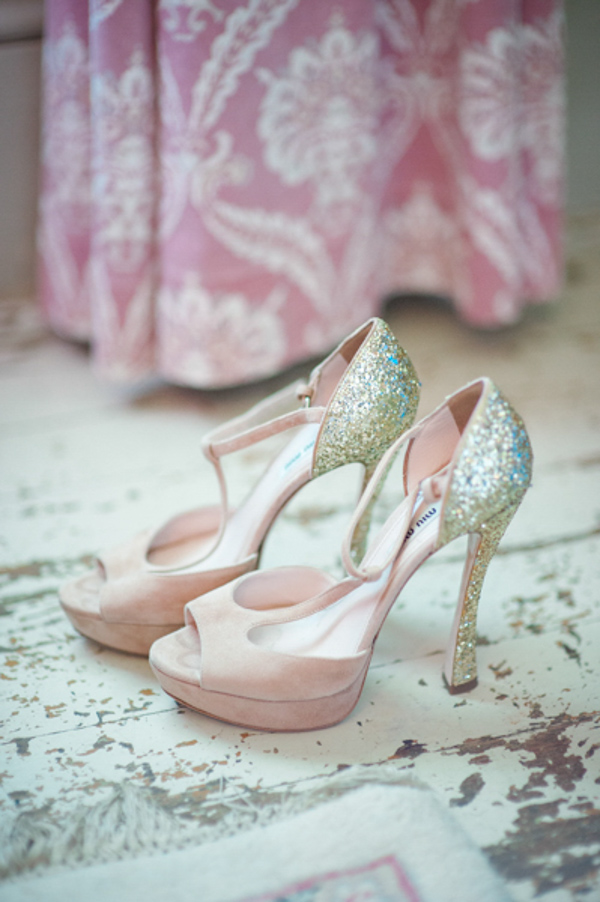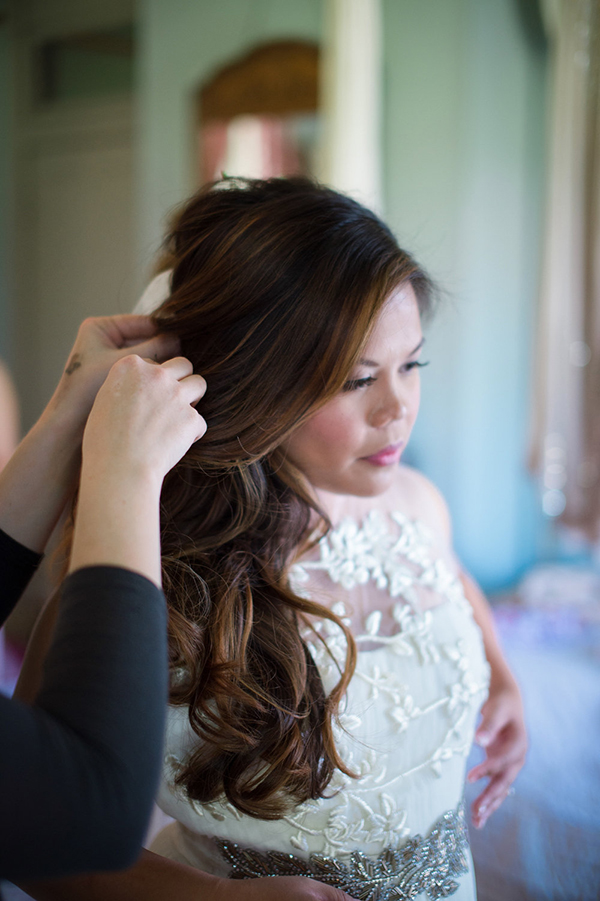 The Goals: The only thing we knew going in was that we wanted a fall wedding that was as much for our guests as it was for ourselves. Early on, a great friend gave me some great advice. She told me that the best weddings are the ones that are a reflection of the couple, and that's what guided our decisions throughout the process.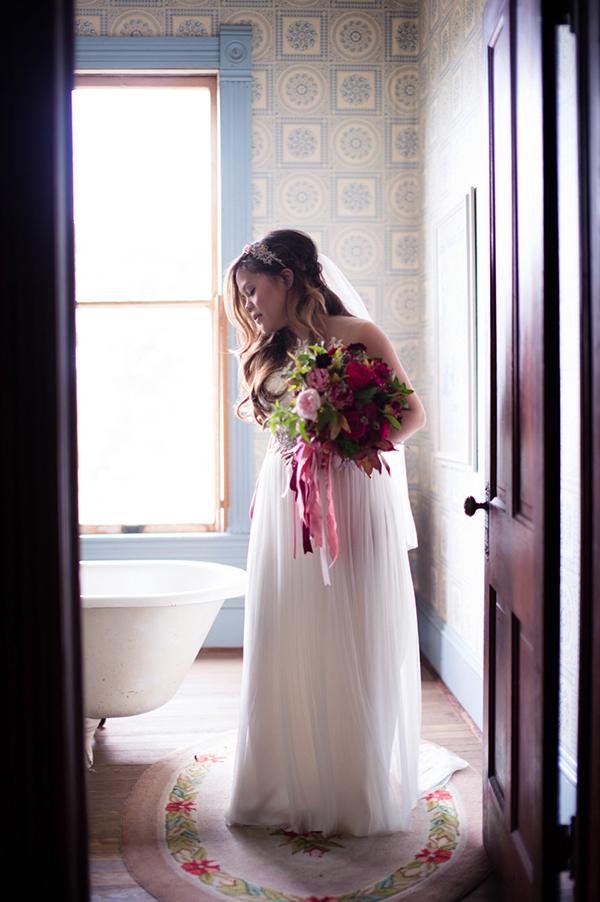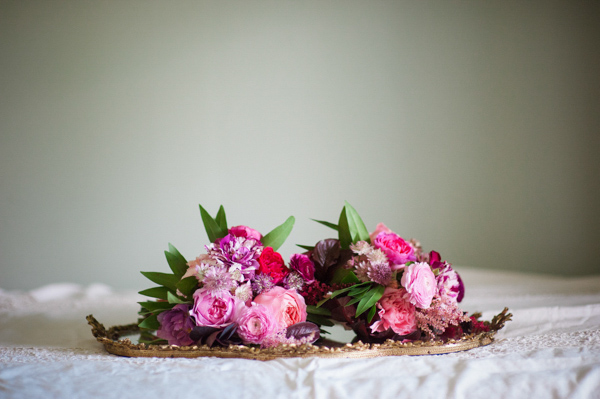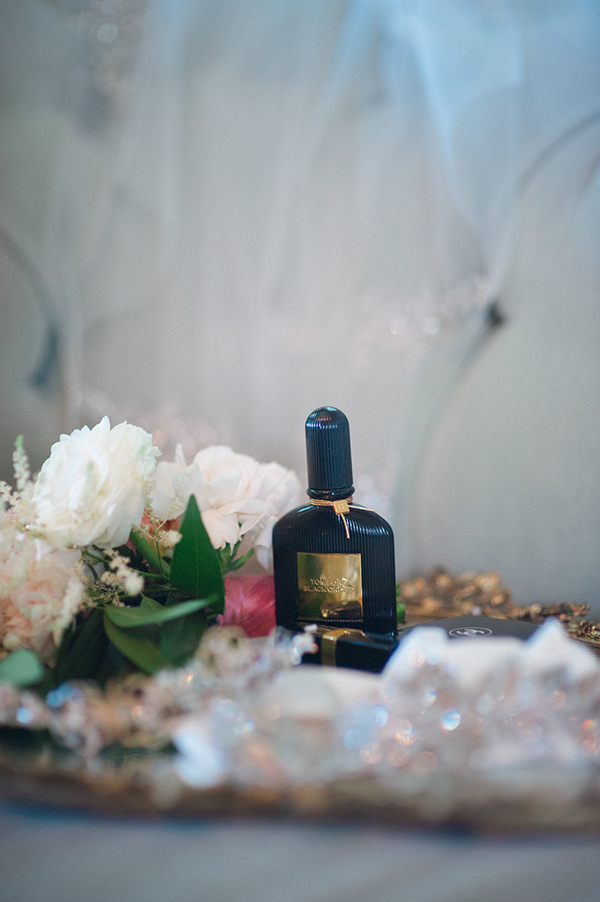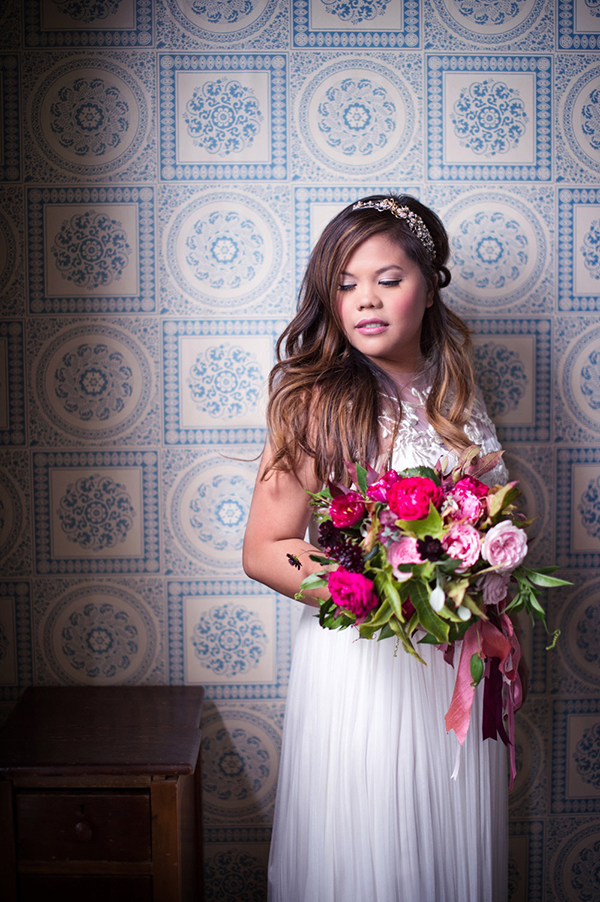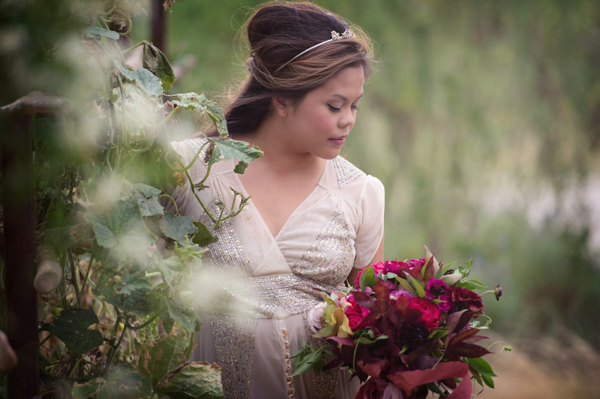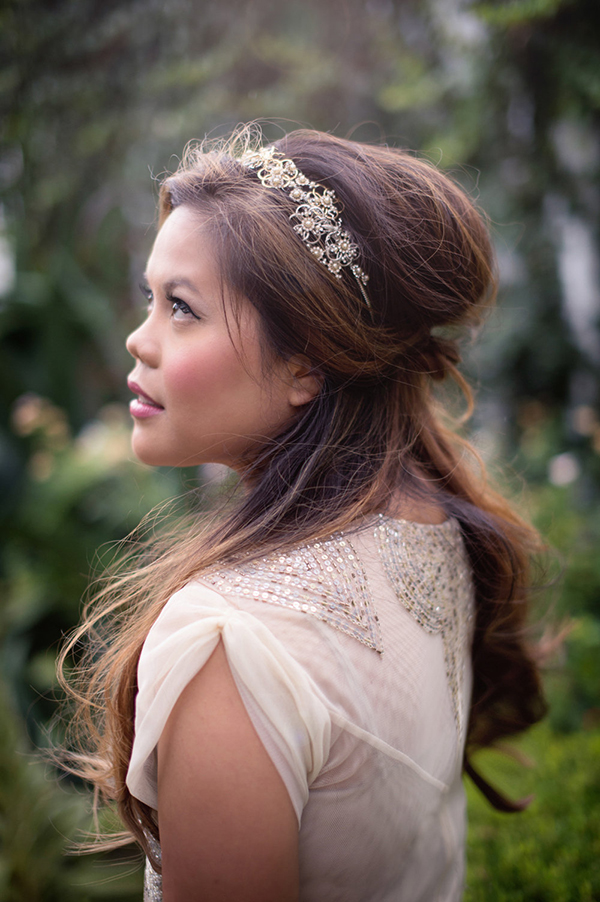 The Design: If I had to describe our wedding in a few words, I would say it was romantic, ethereal, and lush with just a touch of glamour. The dress code was "black tie invited". Since Austin is pretty relaxed, I wanted to give ladies an excuse to wear that dress that has been sitting in the back of their closets. Plus men look so dapper in their bow ties. For the reception, we created a more intimate and formal setting using tapered candlesticks and lush overflowing blooms.
From the beginning, we made a list and decided that our priorities were photography, the venue, floral and décor, and stationary. Rob's keen eye led us to Matthew and Katie Moore's photography— he felt like their images captured emotions and moments that weren't dominated by a specific "style". After we met with Matt and Katie, everything fell into place. We chose Barr Mansion as our venue because of its photogenic qualities, unique character, and all-inclusive service. We also chose our wedding designers, The Nouveau Romantics, in part because they are a full-service decor and floral company. Liz, the creative director, and her wonderful team didn't just do floral arrangements, they created tableaus of art.
My personal pet project was the stationary, which can set a tone for a wedding. As a pen and paper-goods enthusiast, I was beyond thrilled when our artist and graphic designer friend Phil offered to design a custom invitation suite with us. We worked together to design a classic black and white suite using hand-written calligraphy from Michele of Meant to Be Calligraphy, who also addressed our envelopes. Phil also used his homemade letterpress to create the suite on 220lb paper stock and added gold foil to accent each invite. Working with Phil was one of my favorite experiences and we can never thank him enough.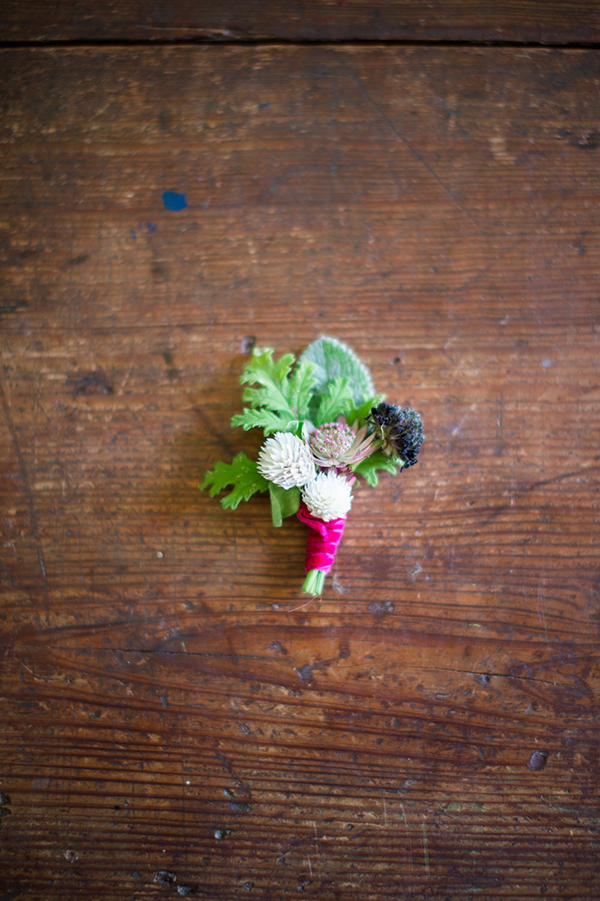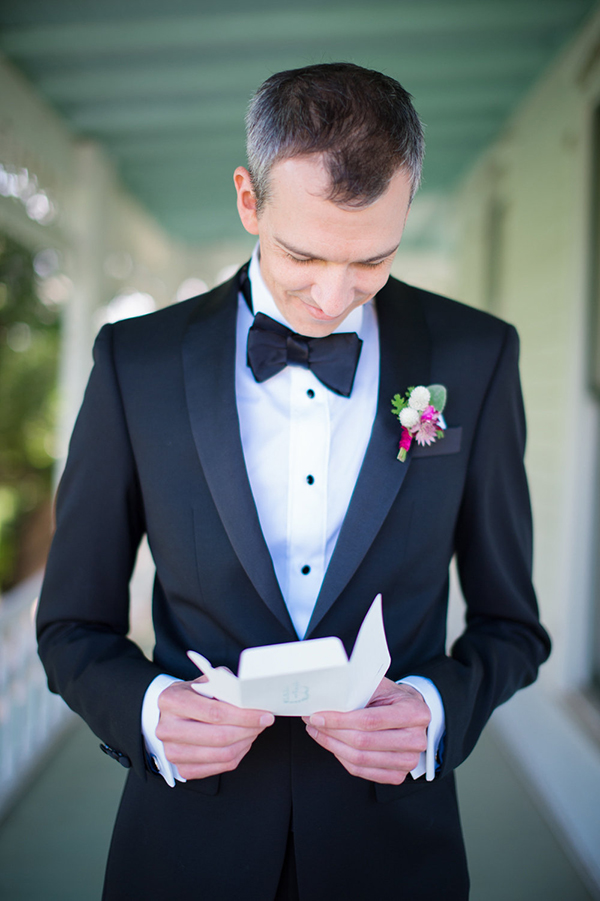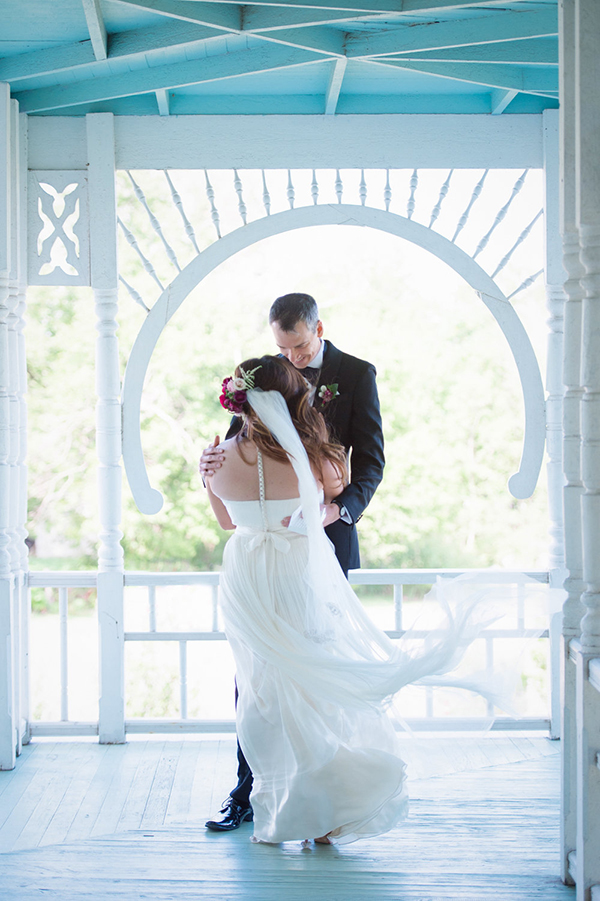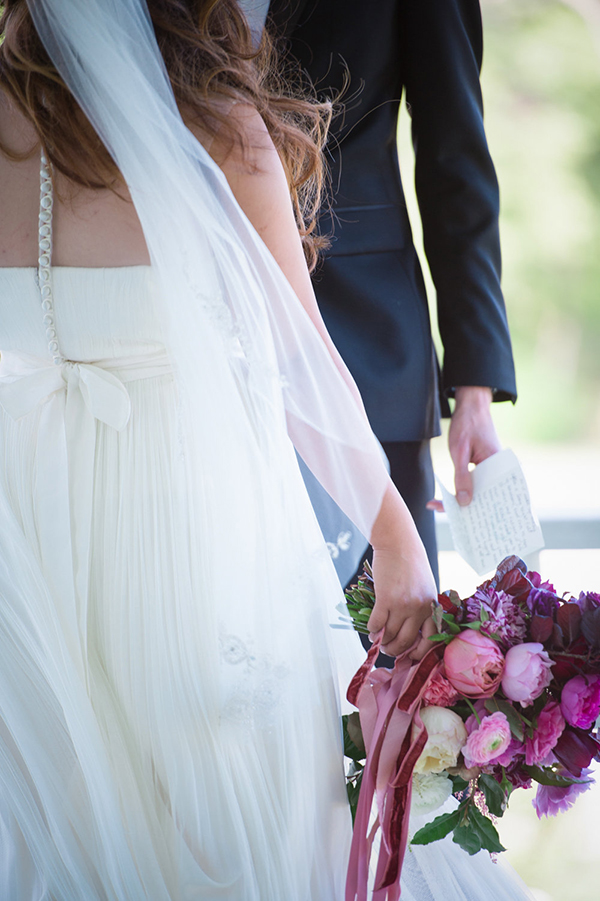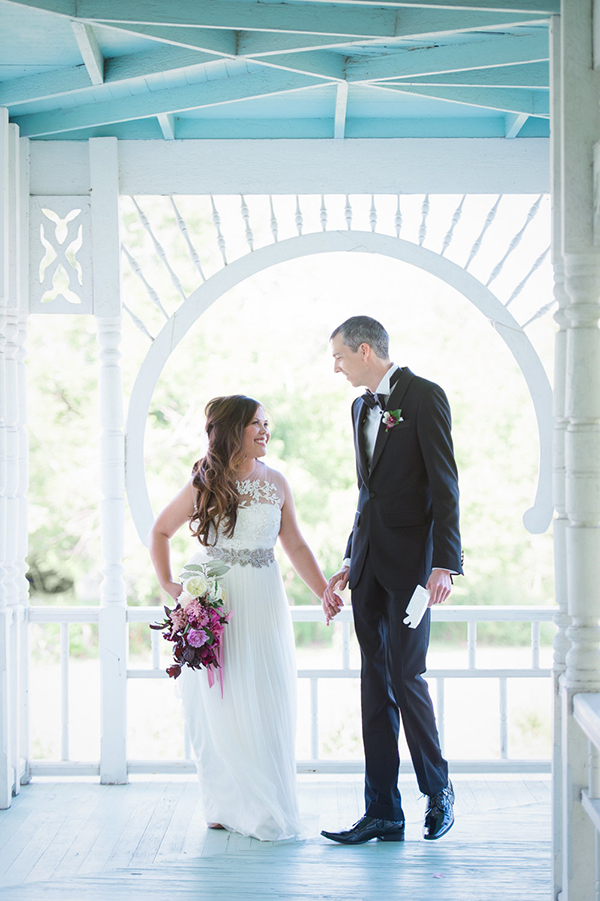 The Look: My wedding style developed organically as we planned the wedding. My first dress had a more ethereal vibe, while my second reception dress was more glamorous. I think the juxtaposition between these dresses largely guided my decisions for the design and mood of the affair.
For my shoes, my best friend found a coveted pair of blush suede and gold glitter Miu Miu heels at the Barney's flagship store while we were in New York. Since they were sold out everywhere online, I quite literally felt like Cinderella who found the shoe that fits.
I wore the jewelry my mother-in-law gifted to me on our wedding day. In Vietnamese culture, the mother-of-the-groom presents the bride with a gift and his mother graciously honored this tradition. Prior to the ceremony, I received a necklace and a pair of earrings, which I still wear on a daily basis.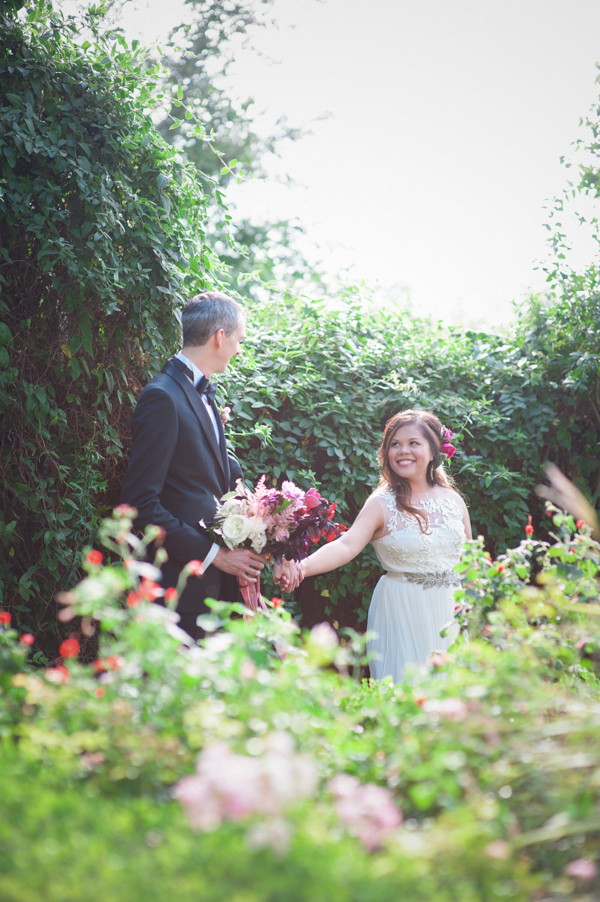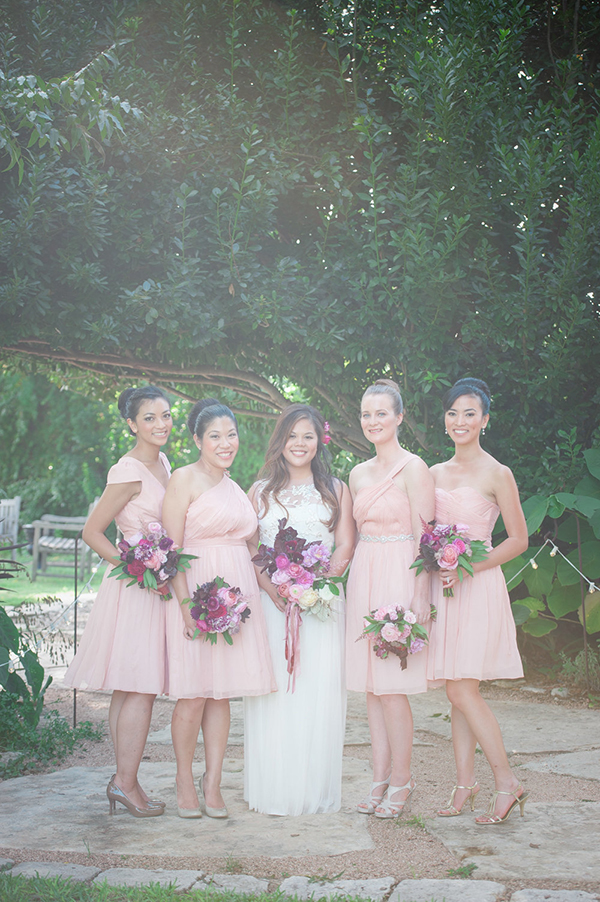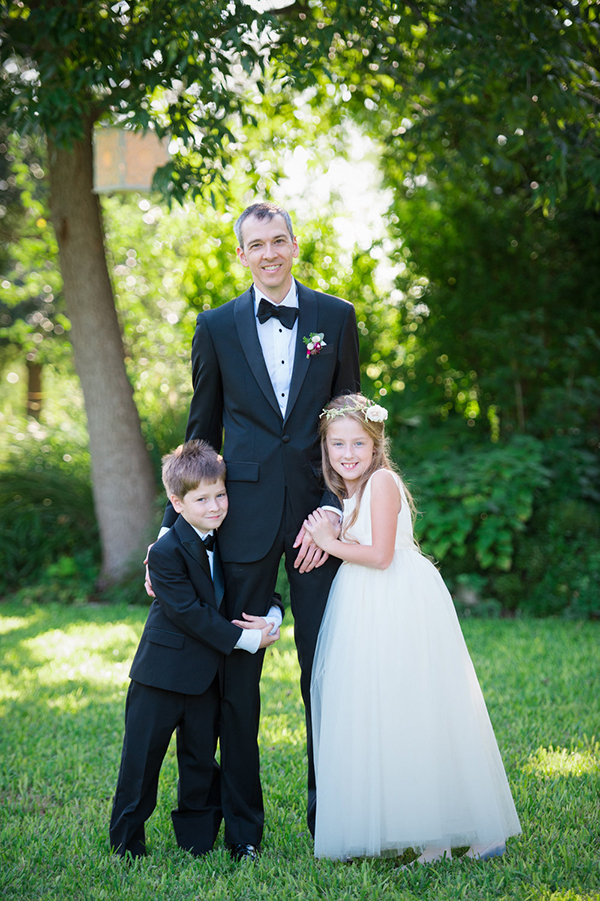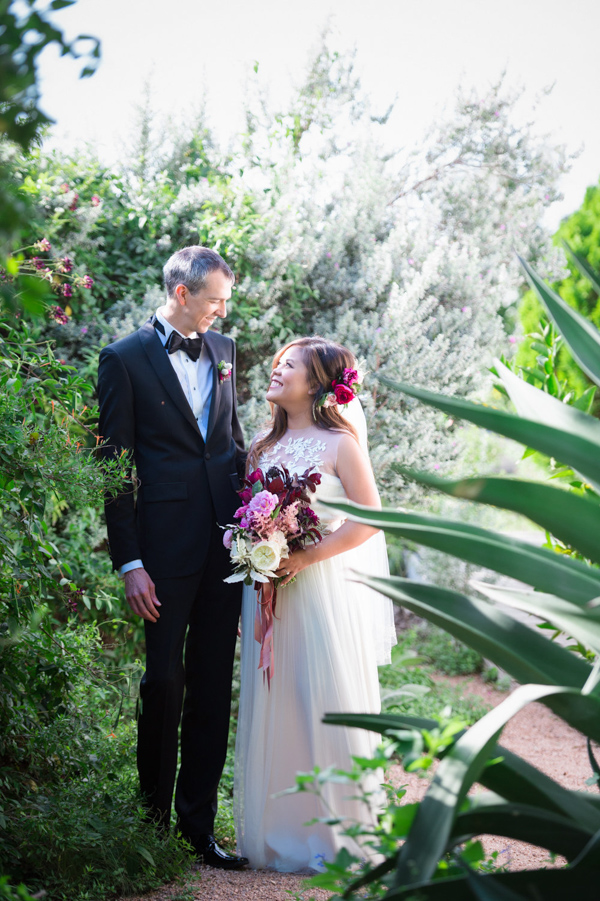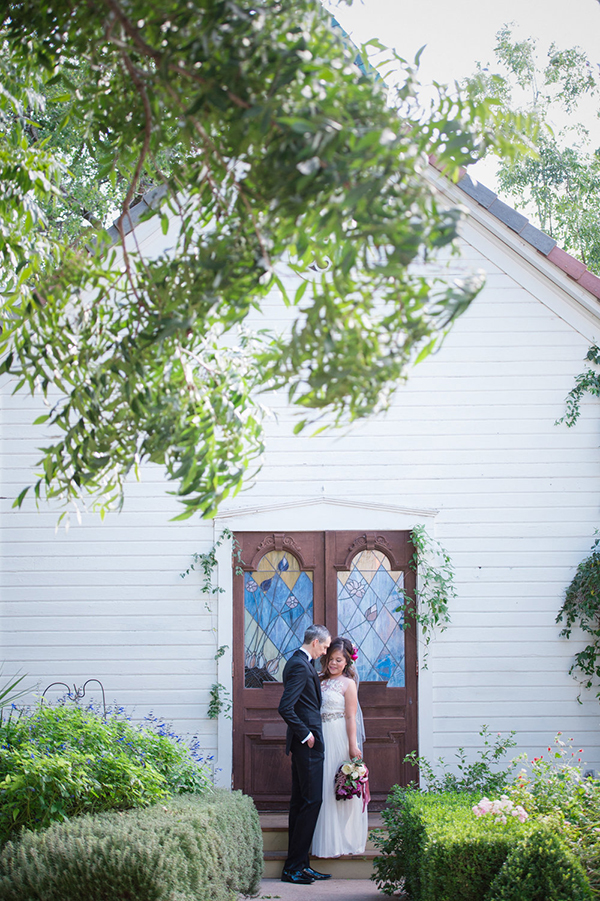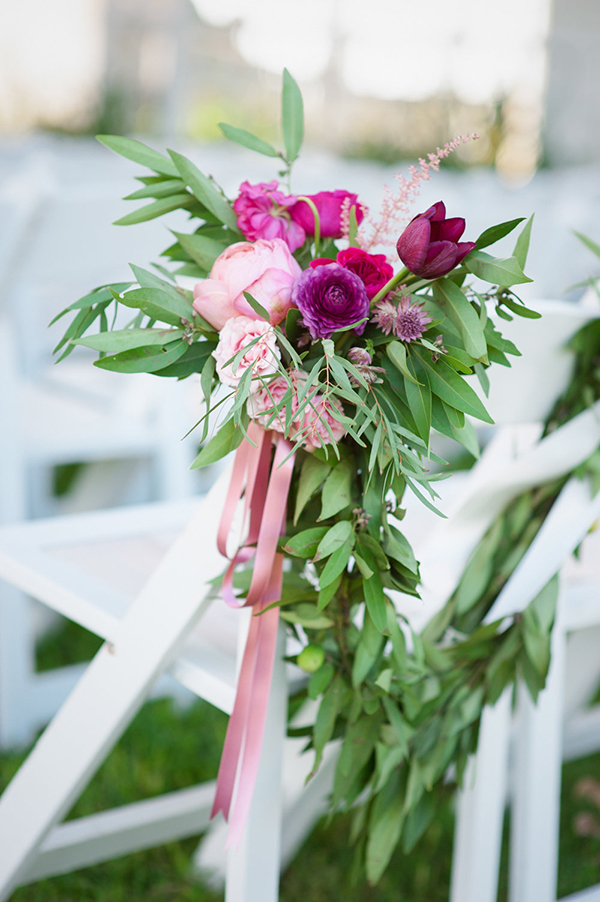 The Moments: My favorite moment of the day came after reciting our vows during the ceremony, the officiant asked us to embrace each other's hands and take a brief moment to look at them together. To this day, that image stands alone as a symbol of our love and commitment to each other on our wedding day.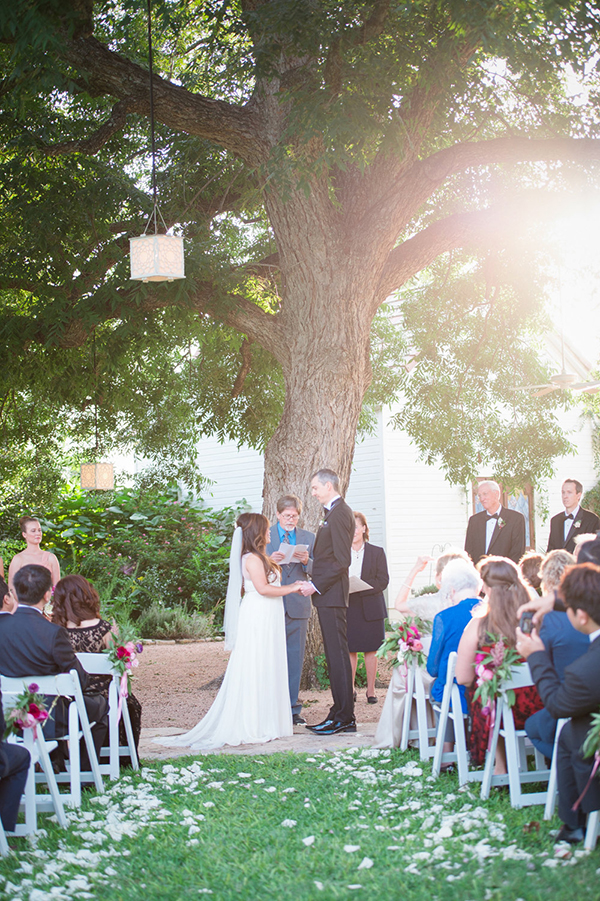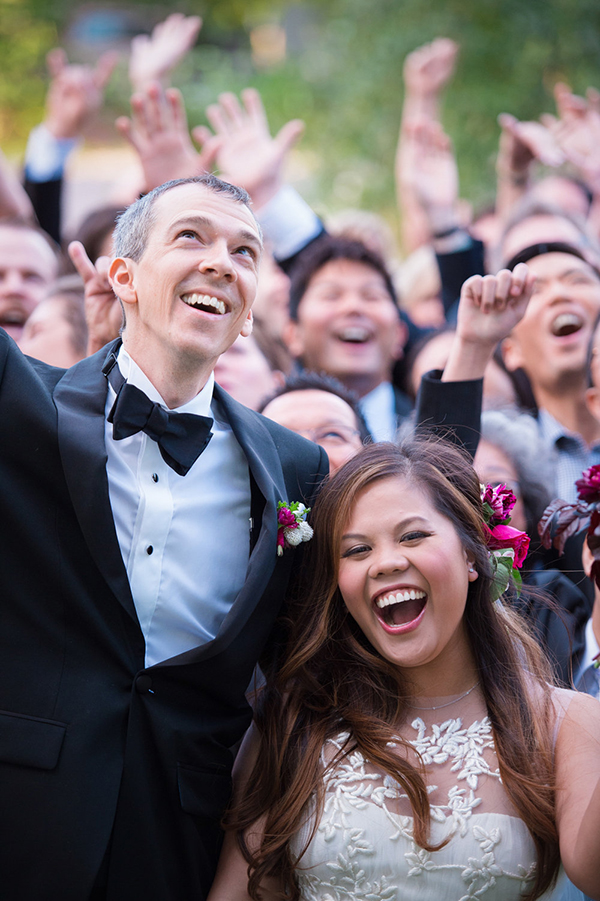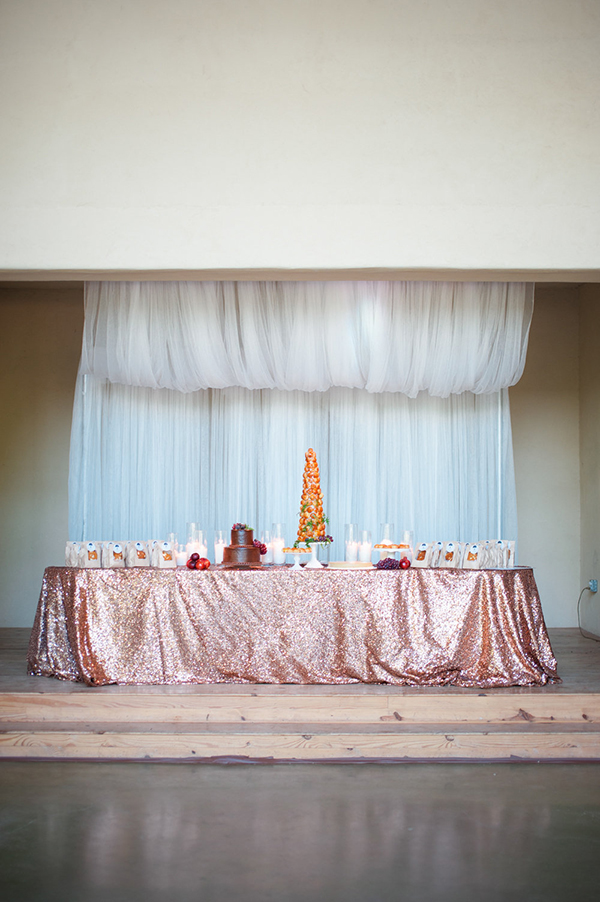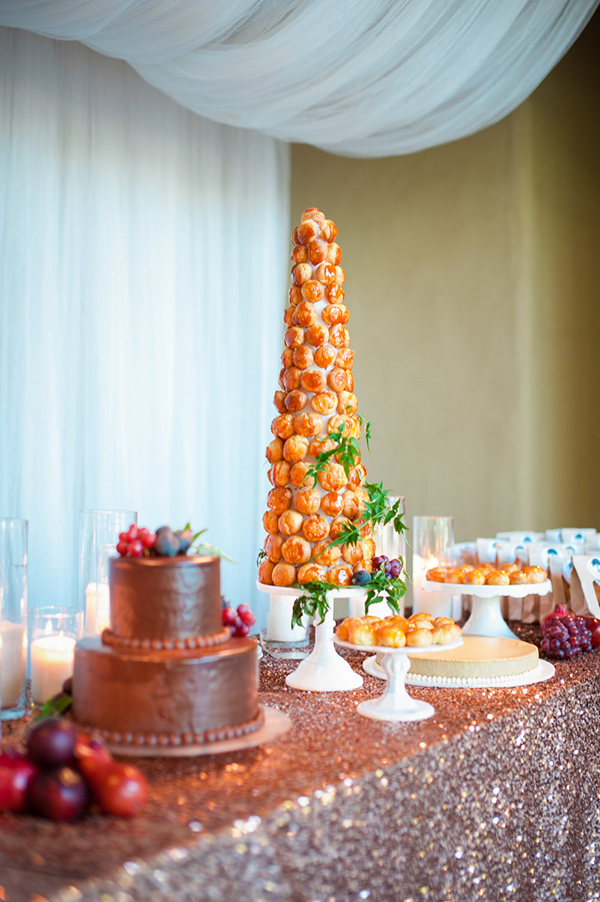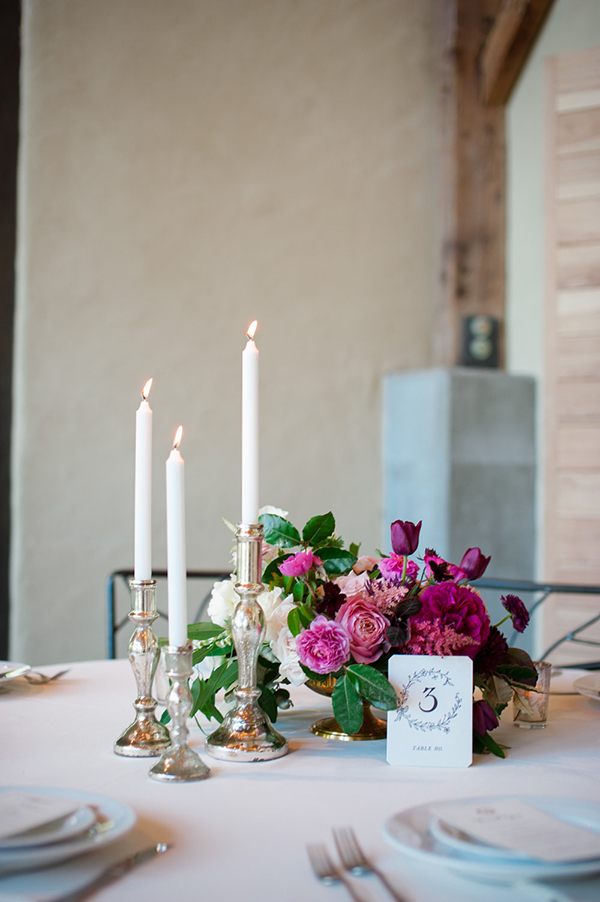 The Advice: Our biggest piece of advice is to plan a wedding that is a reflection of who you are as a couple. We also suggest carefully thinking about how to best accommodate our out-of-town guests during the entire weekend.
Our advice for couples with different backgrounds is to highlight your favorite traditions from each culture. For example, since I come from a Vietnamese background and Rob comes from a Southern family, we included our cultural backgrounds through subtle details for the wedding. For example, we had a French-Vietnamese croquembouche and a Southern chocolate groom's cake. Our southern signature cocktails were Mint Juleps, Bee's Knees, and Georgia on My Mind, which was also the song for the mother-son dance. We also incorporated the Vietnamese tradition of introducing our extended families to each other during the reception— this simple act fostered a closeness between our families that filled the room with so much love. We especially saw this come to life on the dance floor. For any future brides, a great tip I discovered is to be the first one to hit the dance floor, preferably with a bridesmaid or two and everyone will follow suit.
I think my dad said it best when he called our wedding day "whimsical." To this day, we can't think of anything else we'd do differently.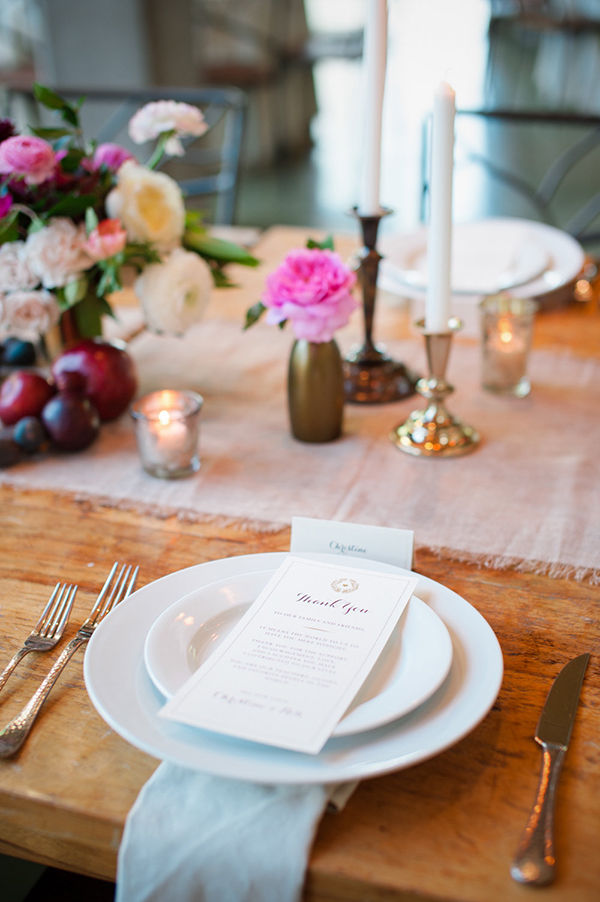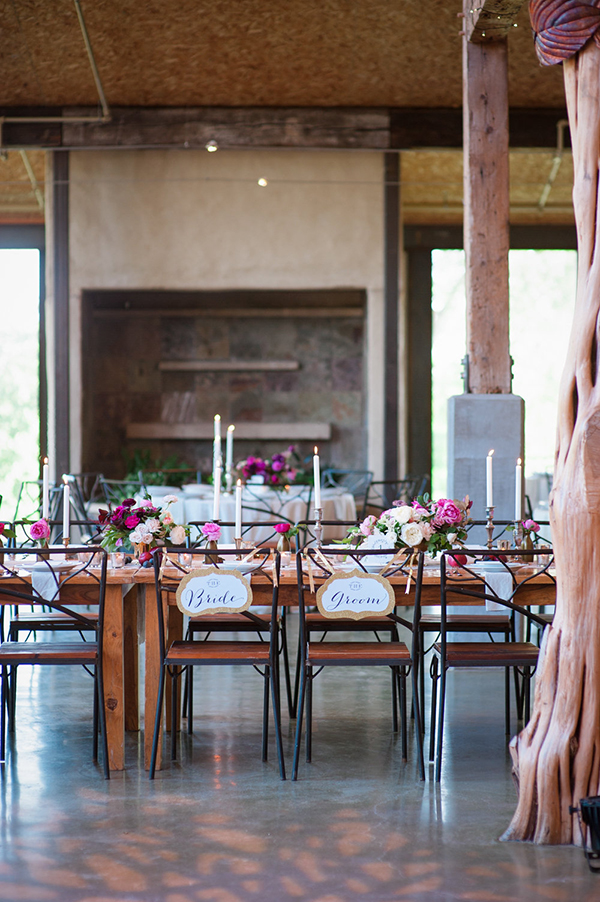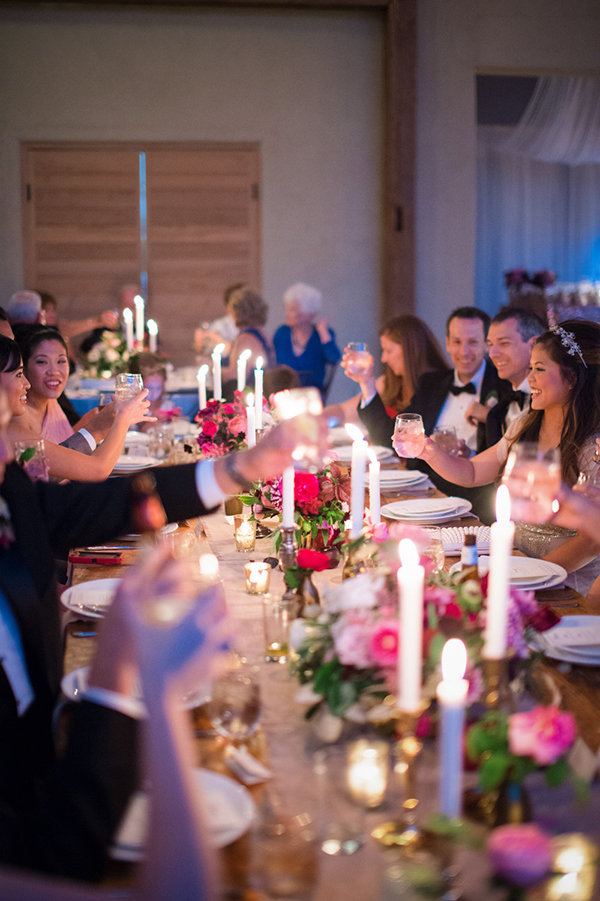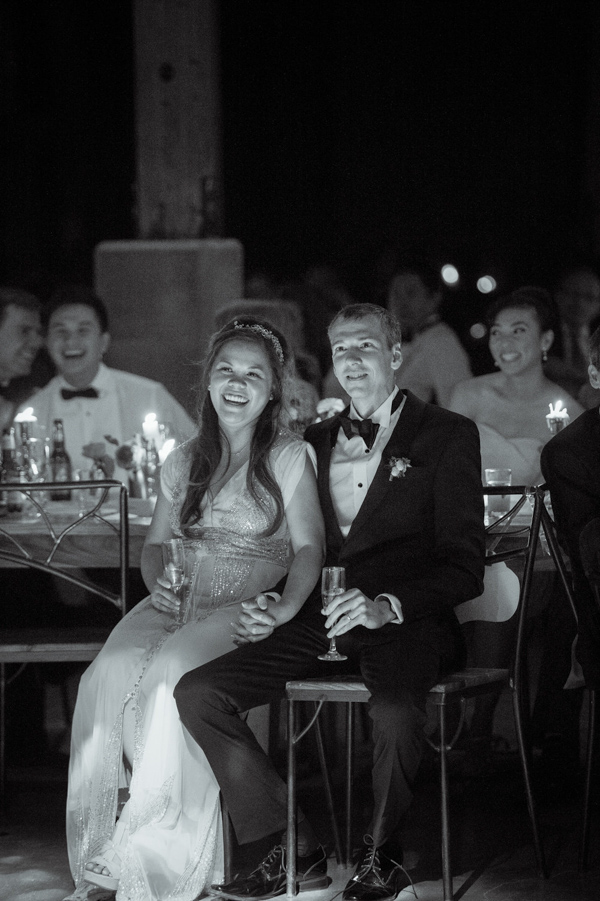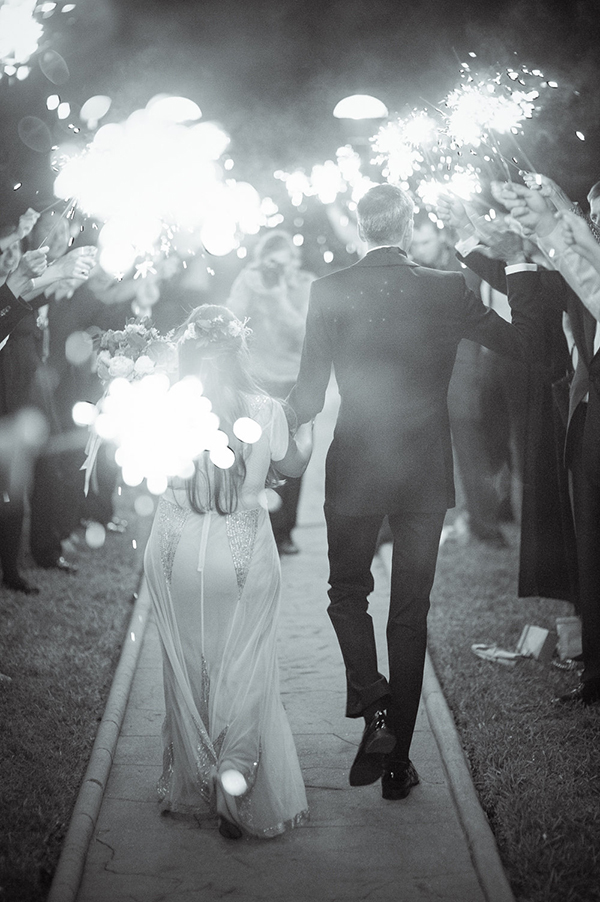 The Wedding Team:
Photographer: Matthew Moore Photography
Event Planner: Elyse Alcorn
Ceremony & Reception Venue: Barr Mansion
Videographer/Film Maker: Ryan Moore
Officiant: Pastors Llene Dunn and Jim Rigby
Invitation Designer: Phillip Curcuru, Meant to Be Calligraphy
Catering: Barr Mansion
Florist: The Nouveau Romantics
Cake: Barr Mansion
Wedding Dress: Catherine Deane and Anna Sui via BHLDN
Bridal Accessories: Miu Miu shoes
Bridesmaids' Apparel & Accessories: J. Crew
Groom's Apparel & Accessories: Indochino
Hair & Makeup: Katie Moore
DJ: Look No Further
Live Music: Terra Vista Strings
Transportation: Star Shuttle Austin
Dance Instruction: Sherry at Go Dance Studio
Favors: Custom Tote Bags from Discountmugs
Rentals: Ilios Lighting
Rings: Bailey Banks and Biddle
Thank you Christine and Rob for sharing your lavish pink wedding with us!
Want to see more lush greenery? Check out this Erica and Robert's wedding from Callaway Gable!