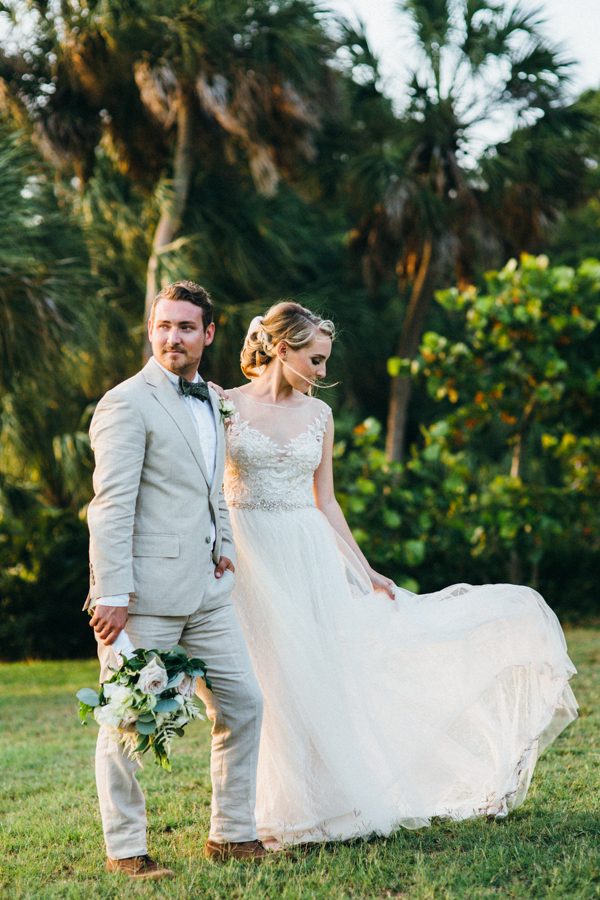 Between a stunning Sottero and Midgley gown, modern twists on soft pink décor, and touching ways to honor their family, Holly and Caleb's wedding brought both glitz and classic romance to the Powel Crosley Estate! Their waterfront Florida mansion venue offered Mediterranean revival style to the couple's timelessly beautiful event. Photographer Benjamin Hewitt perfectly captured every inch of this wedding and even saved the couple's grand exit from a potential setback!
The Couple:
Holly and Caleb
The Wedding:
Powel Crosley Estate, Sarasota, Florida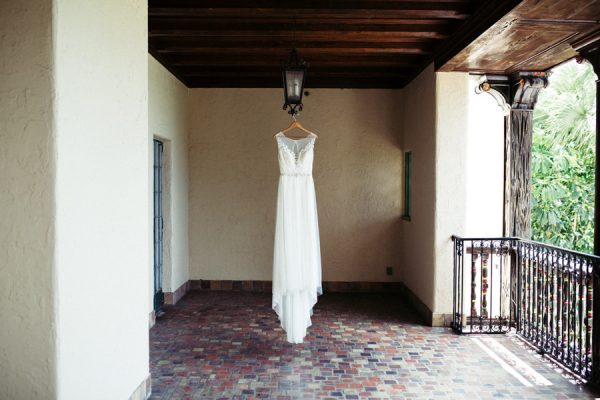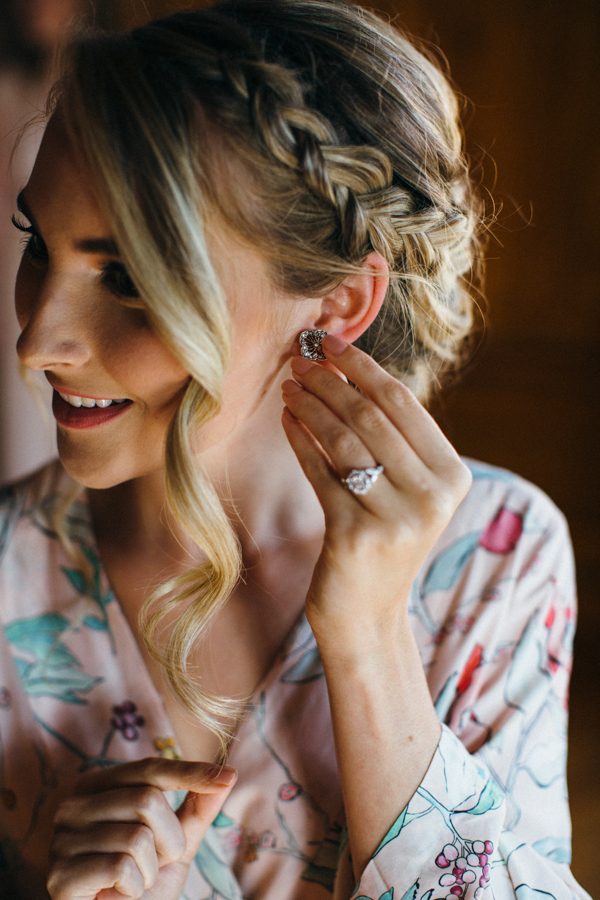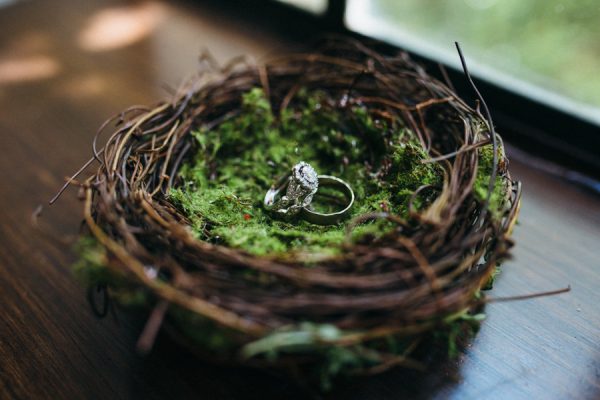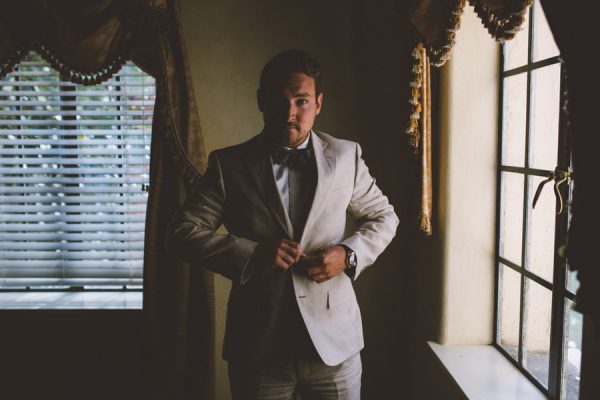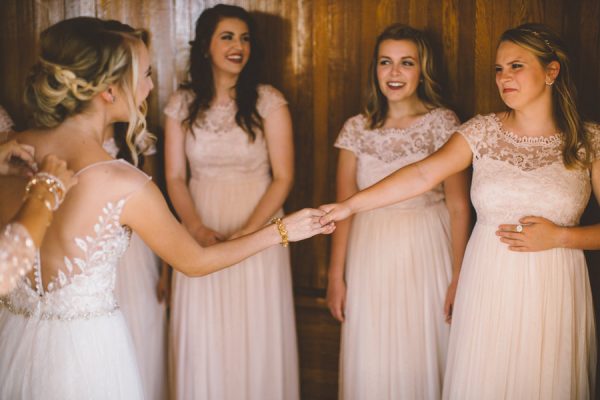 I have a lot of favorite photos from that day but there's one photo of my mom and I together that makes my heart feel so full every time I look at it. It was taken right before the ceremony. I'm actually holding the shoes that she had worn on her wedding day. I love my momma to pieces and the fact that I was able to wear the shoes that she had originally worn on her wedding day made it all the more special to me.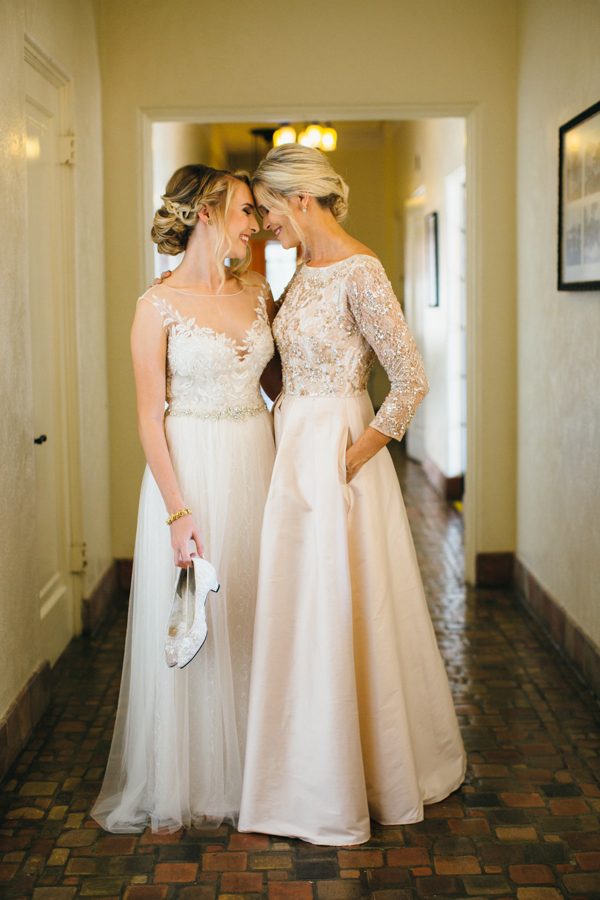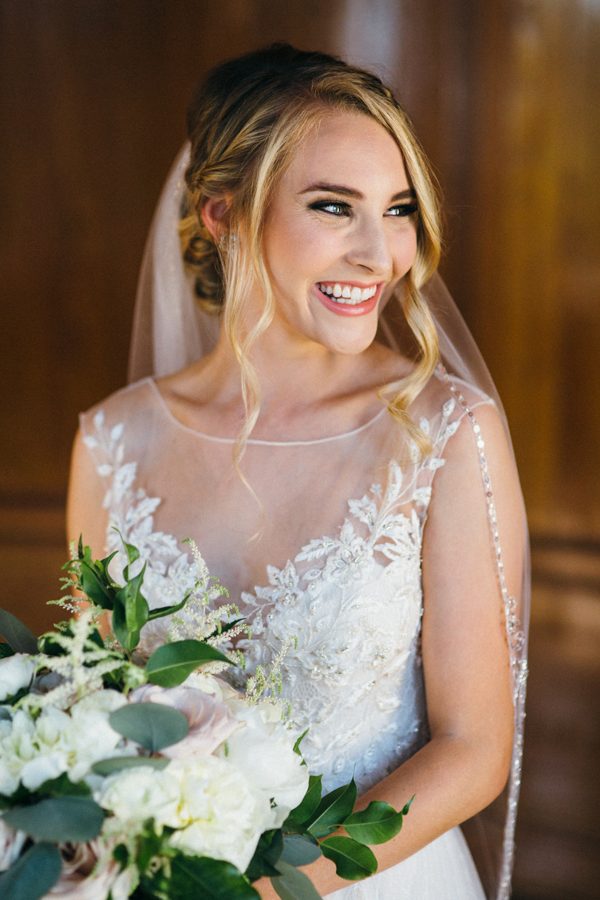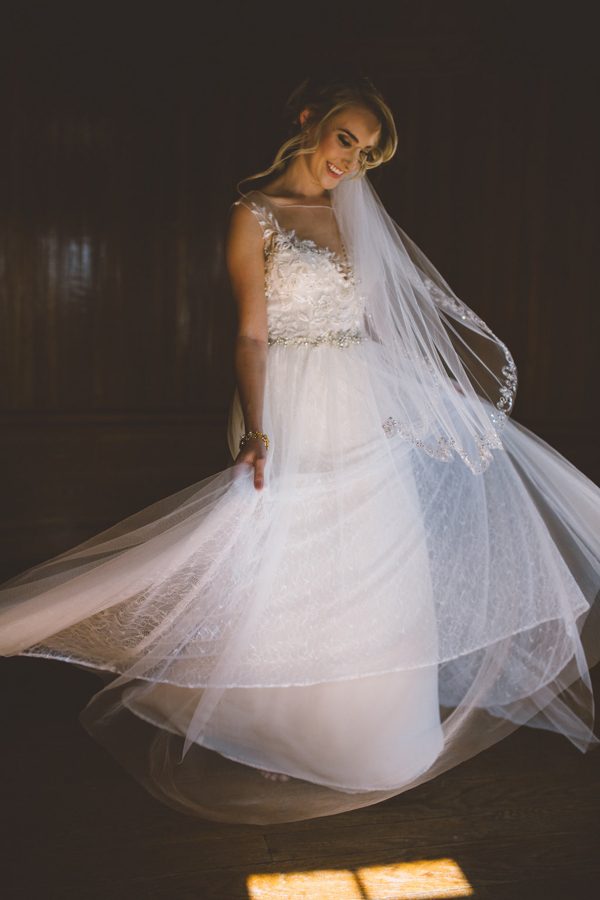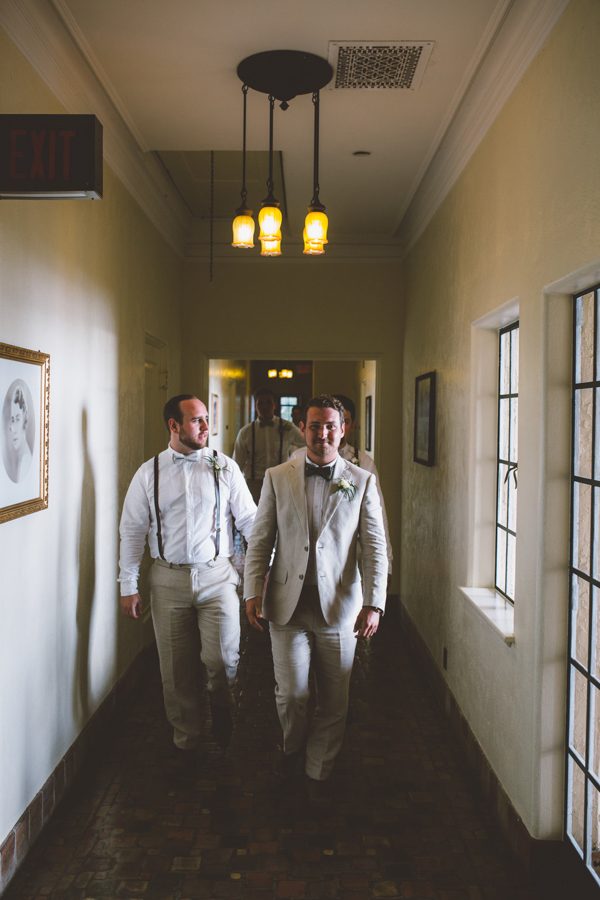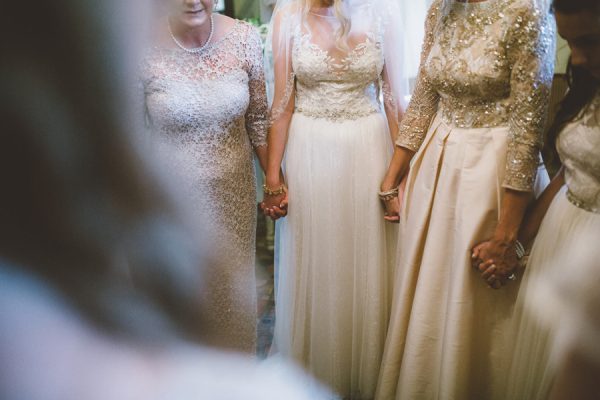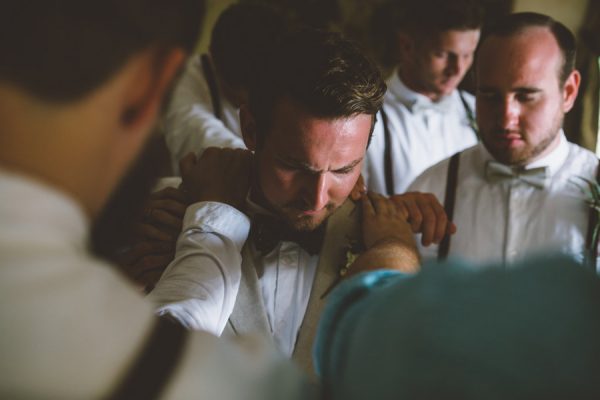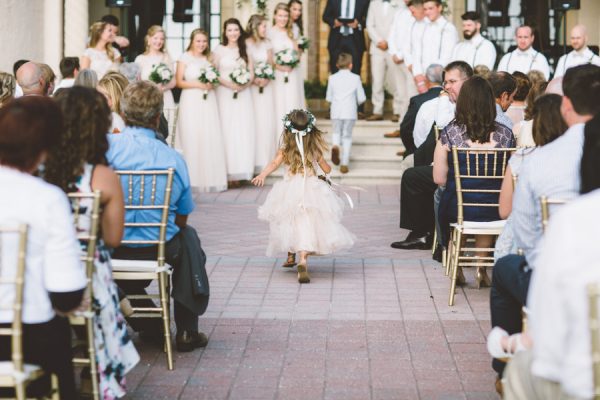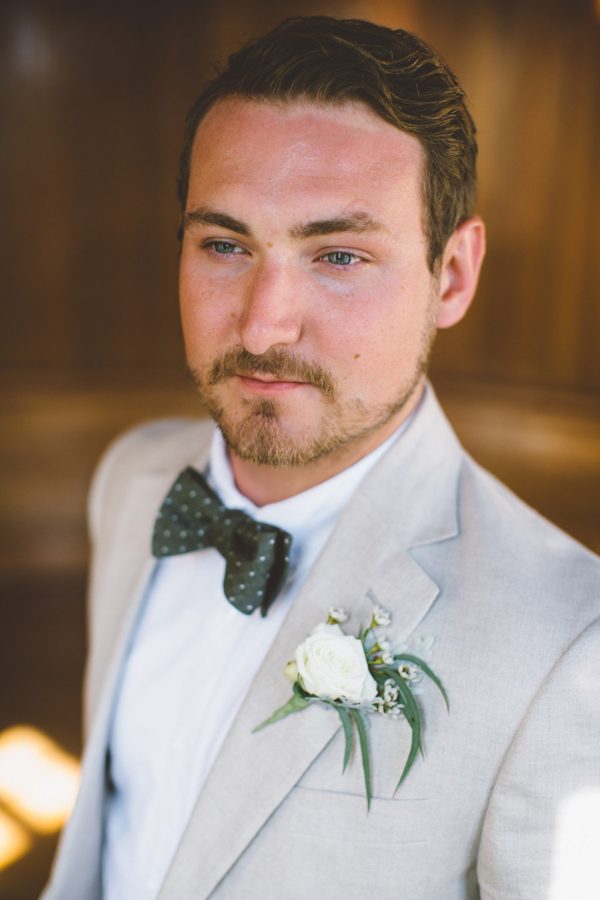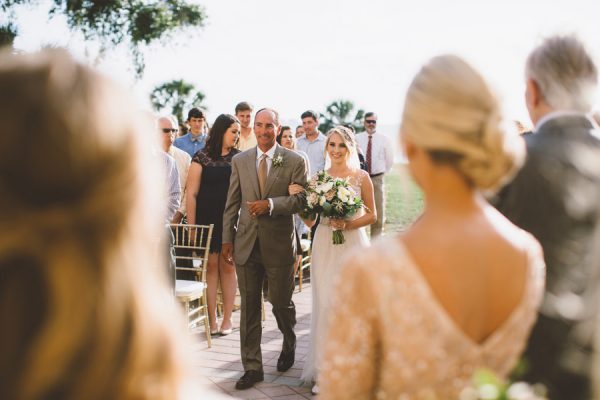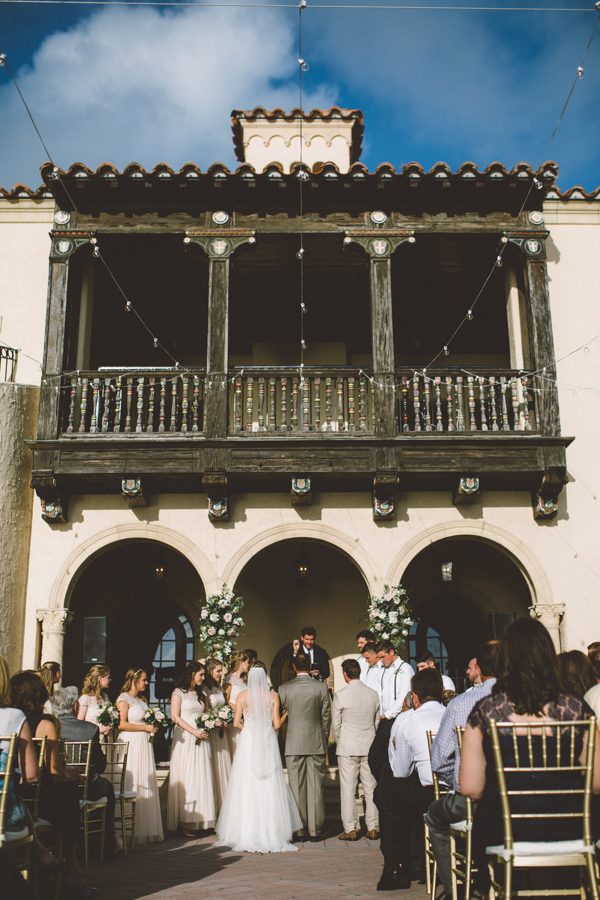 In the middle of the ceremony Caleb's oldest brother, Josh actually sang Even So Come by Kristian Stanfill as our parents prayed around us right before we became husband and wife. It was such a special moment having our parents pray for the future of our marriage.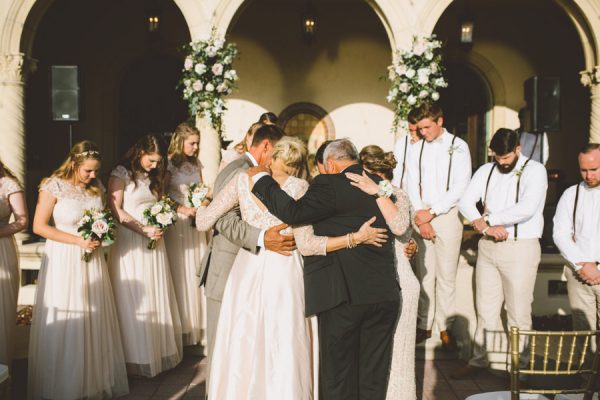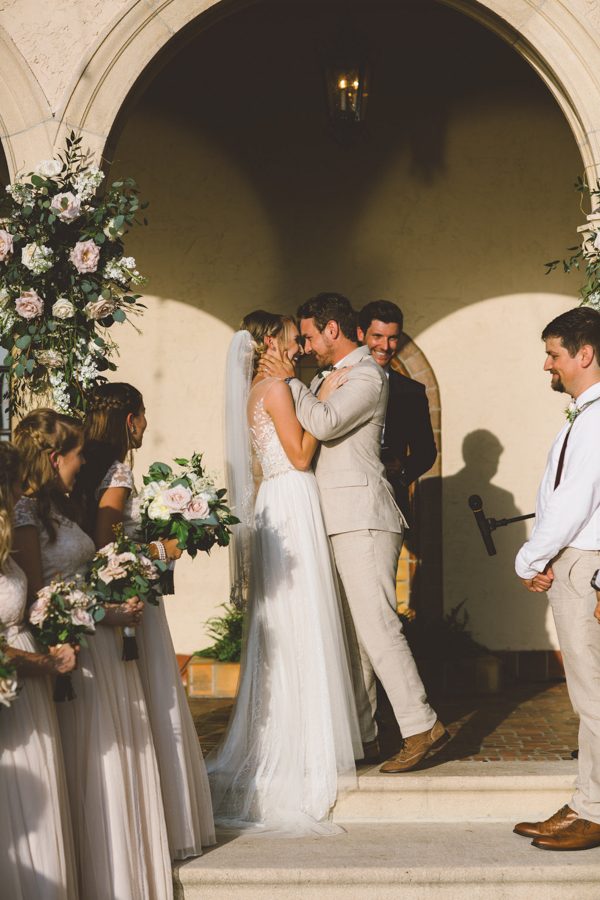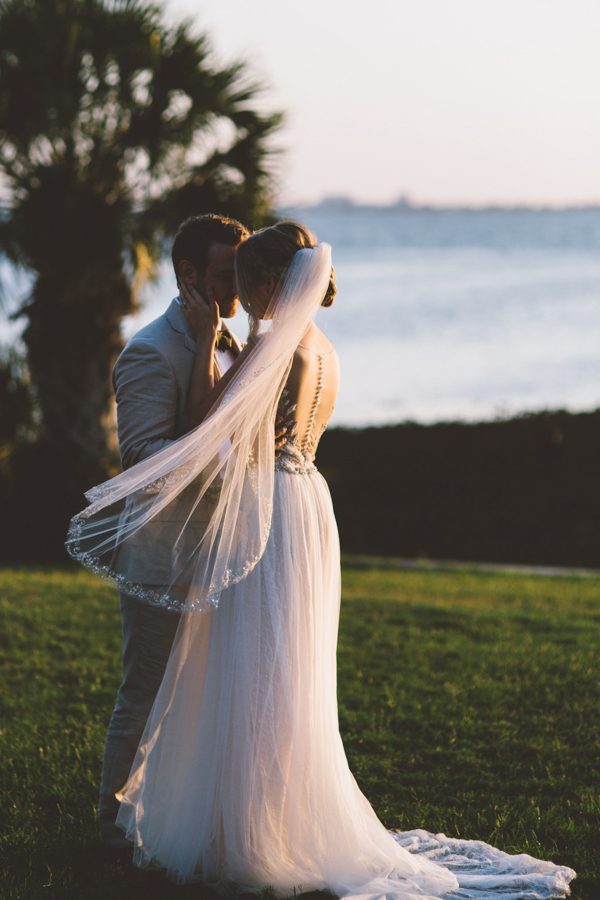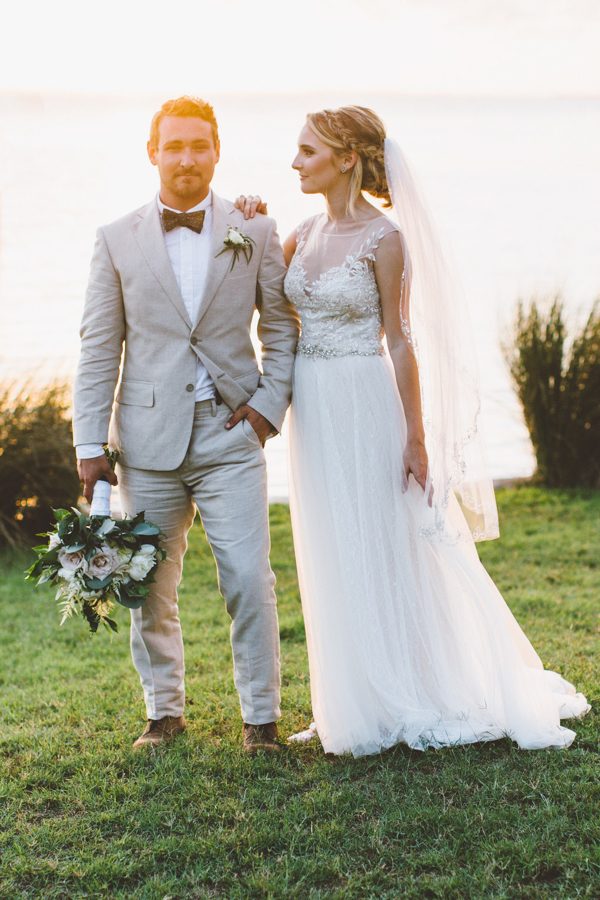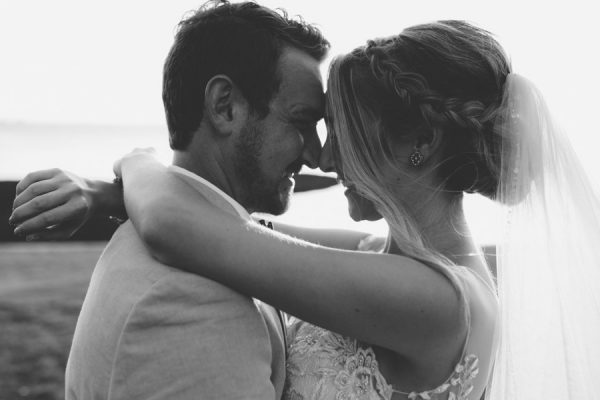 Don't compare your wedding to Pinterest weddings. I did that half the time I was planning my wedding and all it does is take out all the joy you could be focusing on. A wedding isn't just meant to impress your friends and family, a wedding should simply be all about having your family and friends gather together to celebrate two people that want to spend the rest of their live's loving one other.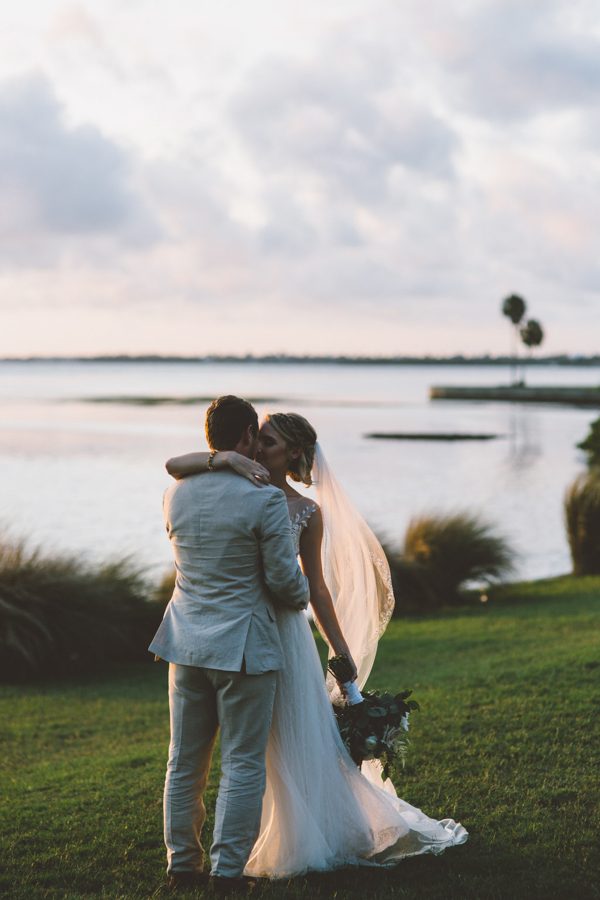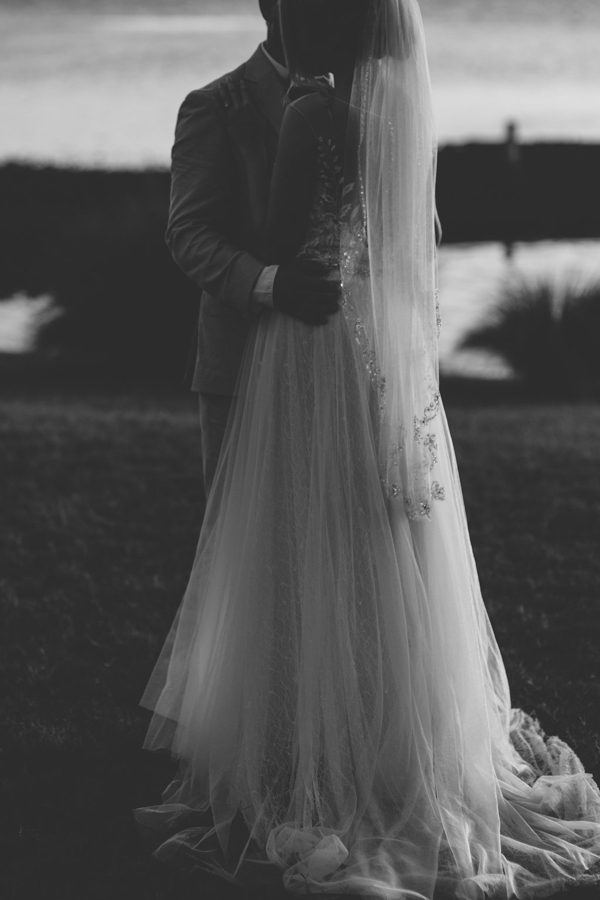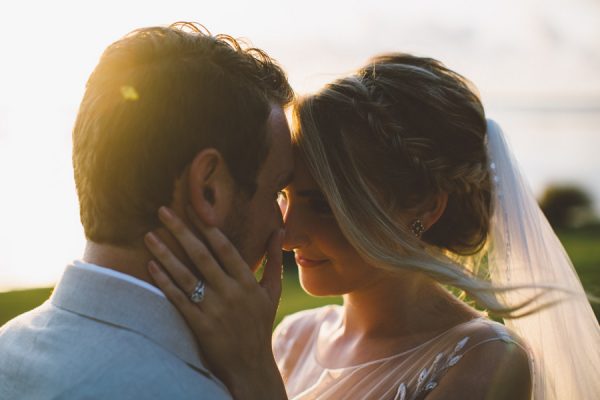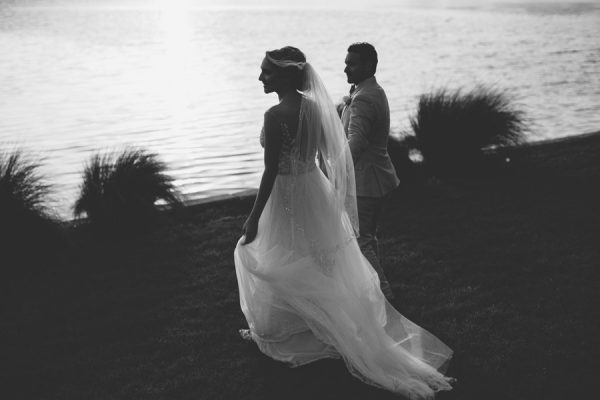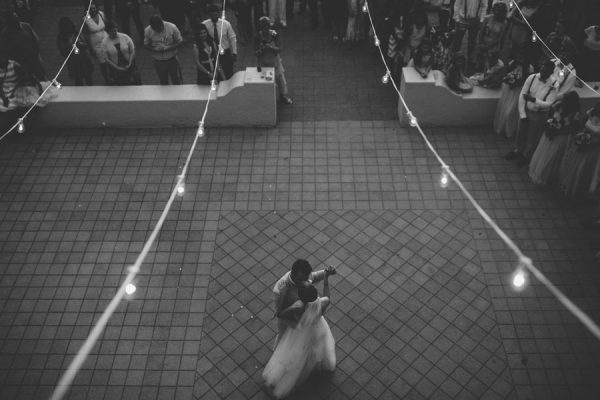 Processional: Jon Bryant – Evening Sun & Sleeping At Last – Sun (Instrumental)
Recessional: The Killers – Shot At The Night
First Dance: Ed Sheeran – Tenerife Sea
Father-Daughter Dance: Jack Johnson – My Little Girl
Mother-Son Dance: Jason Mraz – 93 Million Miles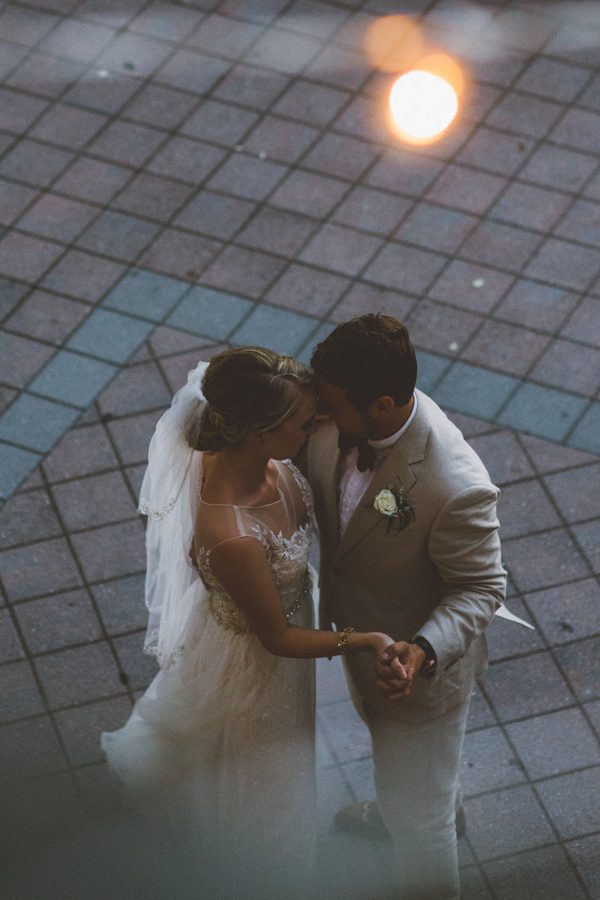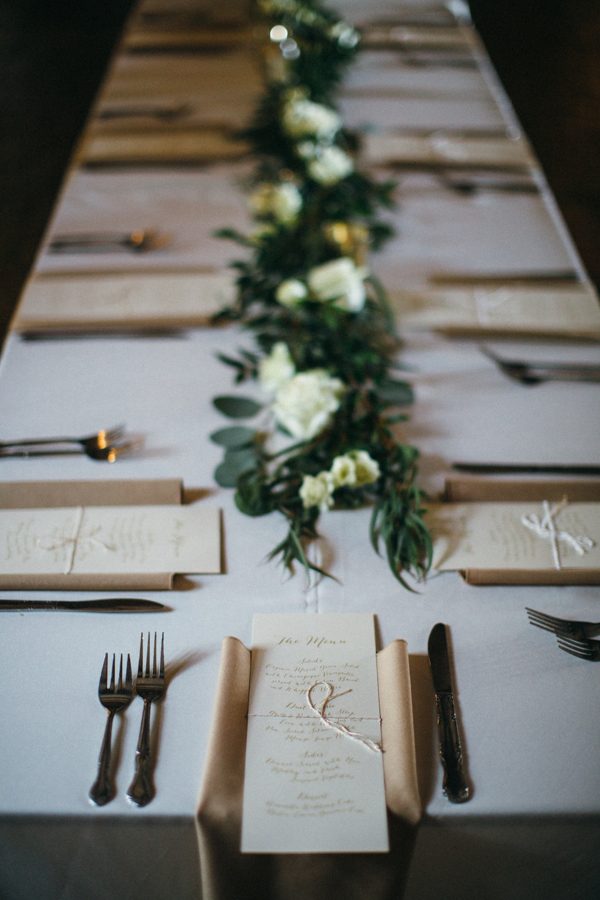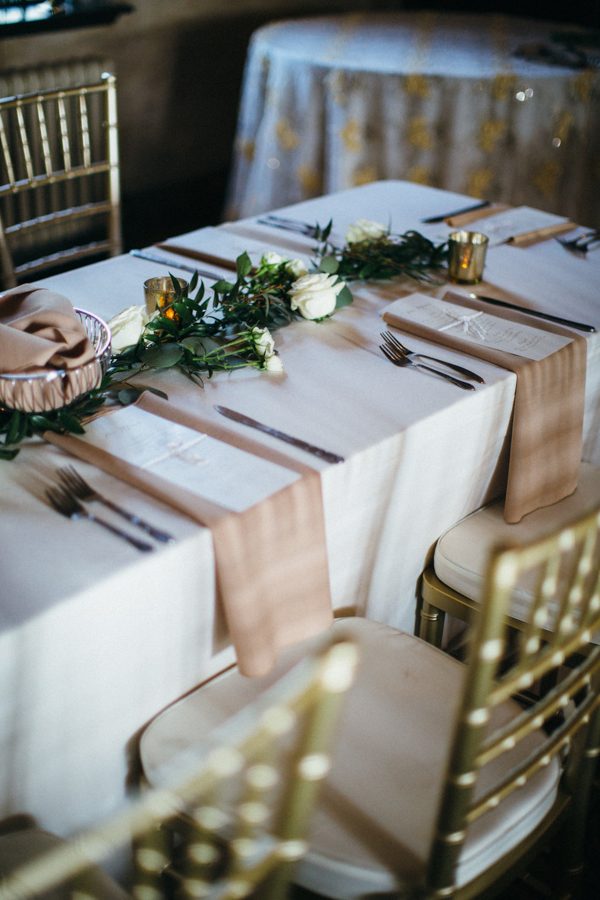 For me, I really cared about having a lot of flowers and really making the whole place come alive with little, unique touches. For example, I wrote out all the name cards in calligraphy for the seating (even though I left half of the cards at home so my bridesmaids actually had to rewrite the rest out 45 minutes before the ceremony), drew some designs for the favor tables.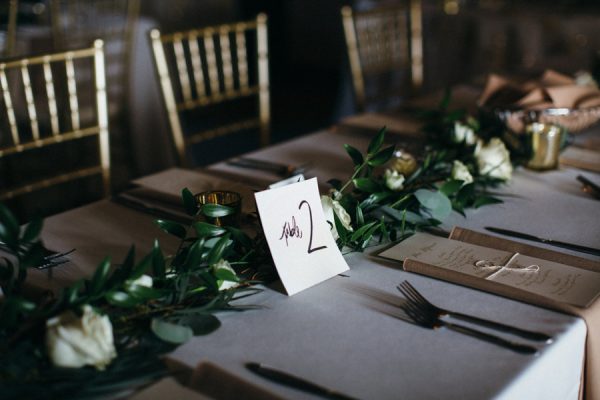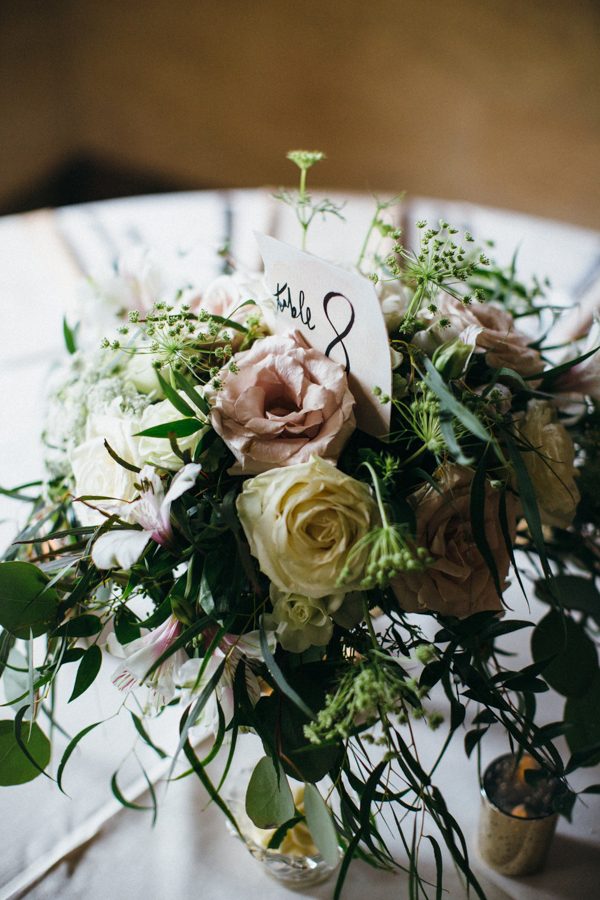 Caleb really thought it was important that the food tasted really good. There have been so many times when we went to weddings with just okay-ish food. I feel like food is something guests typically remember, so we wanted to make sure that our guests remembered that everything tasted delicious!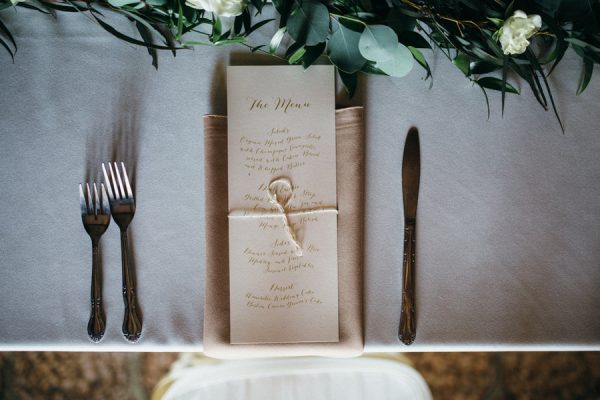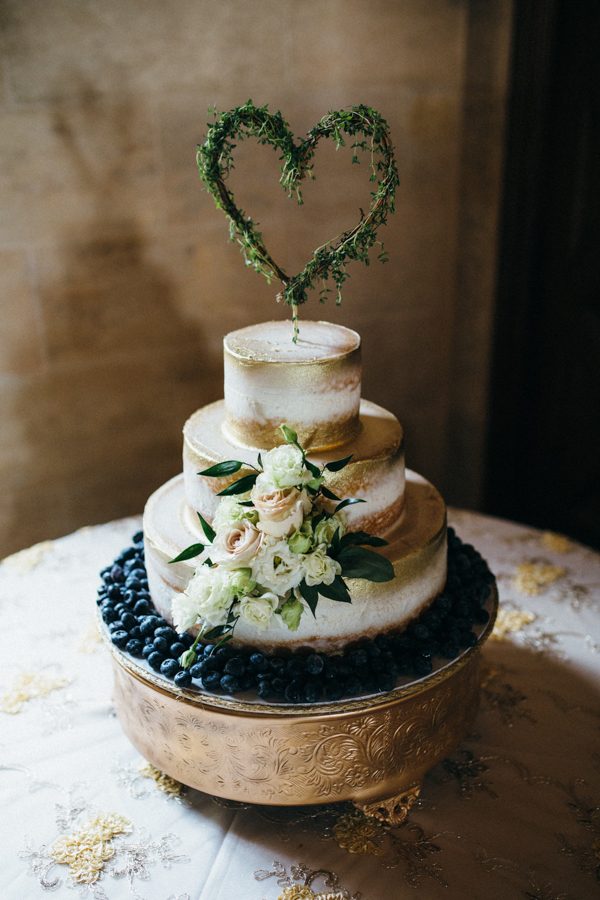 Caleb's brother Kris actually made honeycomb shelves for the favor table to go with the honey jars that we had used as wedding favors. Those little things stand out so much to me whenever I go to weddings and see the handmade touches.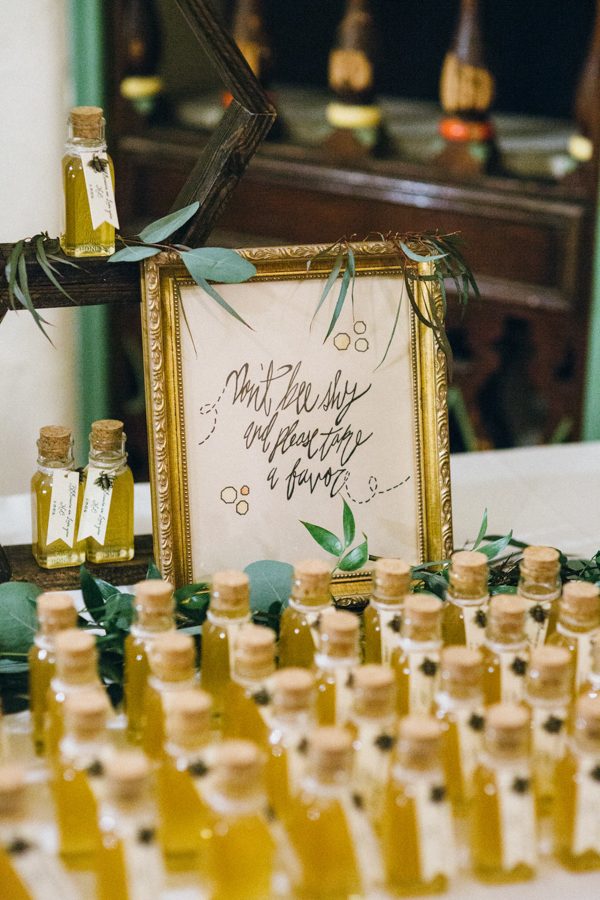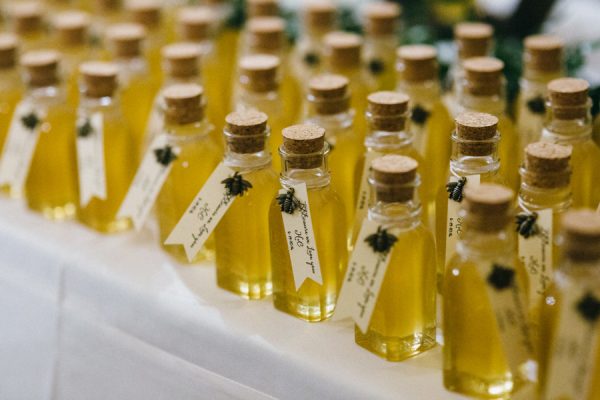 Probably our exit was the most memorable part of the day! We had originally planned for our DJ to play our exit song but we had gone over our time limit for the night and he was already packing up. After that we really didn't have a clue what to do until Ben Hewitt, our photographer, asked us what song we had wanted to play. We told him the name of the song (Wake Up by Arcade Fire) and he quickly looked it up and blasted the song from his portable bluetooth speaker. Hand in hand, Caleb and I ran to our favorite song as all our friends and family waited for us, flashing the lights of their phones and cheering together. I guess we could say that Ben really saved our exit! Now when we both look back on our exit that night, we wouldn't have wanted it to go any other way!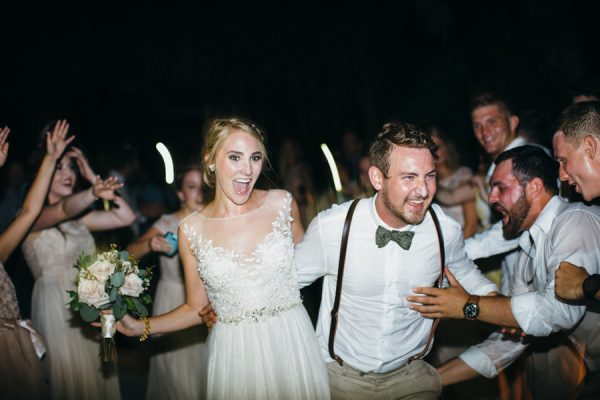 Congratulations to Holly and Caleb, and a very special thanks to Benjamin Hewitt Photography for sharing this gorgeous wedding with us! Love this wedding's romantic vibes? Then you've got to see this industrial NYC wedding at The Foundry that gets modern romance so right!