Effortlessly stylish and epically romantic, Katie and Dallas' Tuscany elopement was inspired by the expansive natural beauty of the Italian countryside, and the unbelievable food, wine and atmosphere that goes with it. From the sunset ceremony to the candlelit dinner, Roberto Panciatici captured every magnificent moment – if his images don't make you want to jet off to Italy, like right this second, I don't know what will. Enjoy!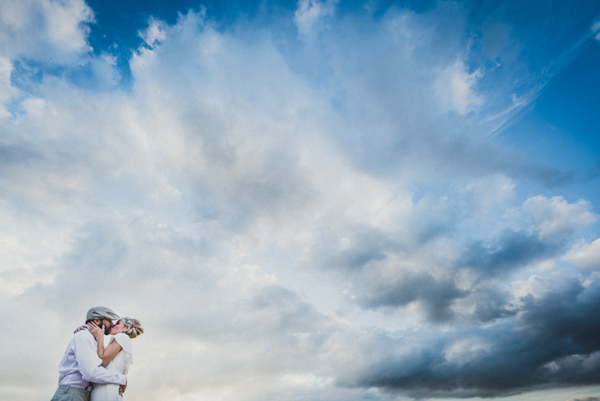 The Couple: Katie and Dallas
The Wedding: 10.19.13 – Podere Finerri, Asciano, Italy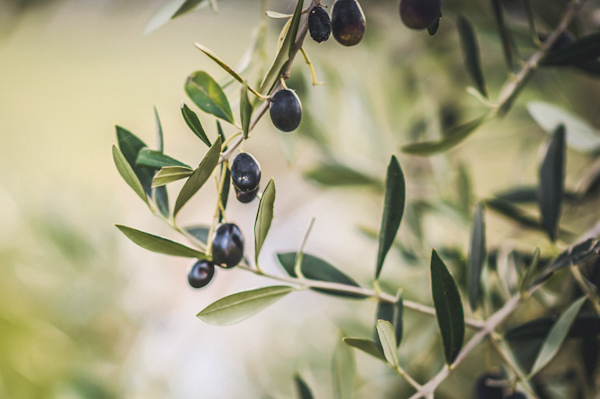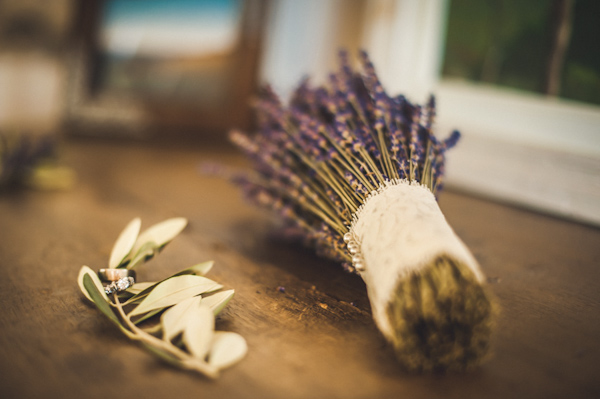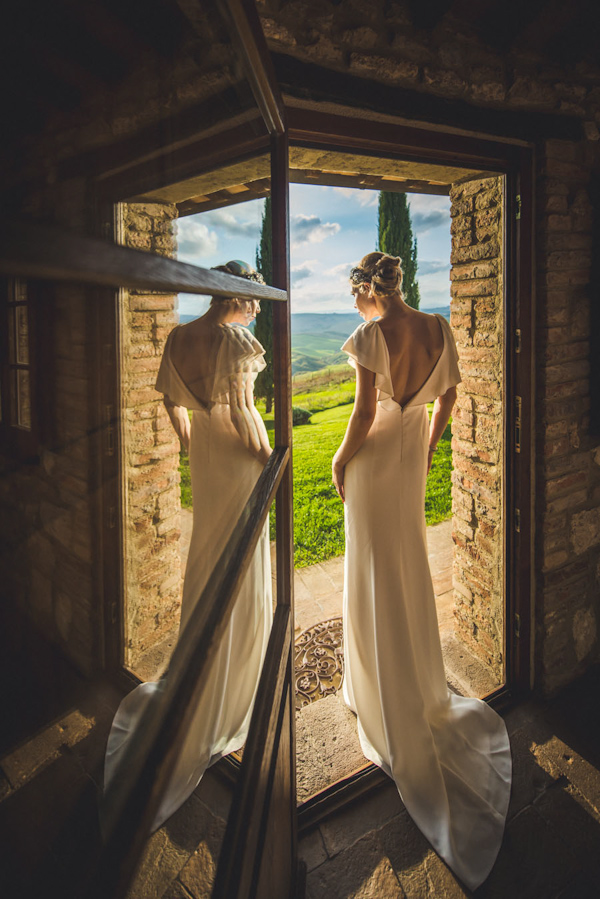 The Goals: As an event floral designer in Los Angeles, my job is to plan elaborate events and dive into endless details. For our wedding, because it was just going to be us and two of our closest friends, we wanted zero stress and to really embrace beginning our lives together as husband and wife in the overwhelming beauty of the Tuscan countryside where we had always dreamed of traveling together. Incredibly delicious fresh food, copious amounts of Prosecco and red wine, and crazy romance was everything we wanted! Our décor was no-fuss and completely influenced by the land. I made my bouquet from the loveliest lavender we had picked up in a little village while wine tasting earlier that week, and I arranged vases of loose, lush fresh olive branches from the trees on the property for our dinner table along with lots of white candles. Simplicity is so often the best and is "us" as a couple at our core.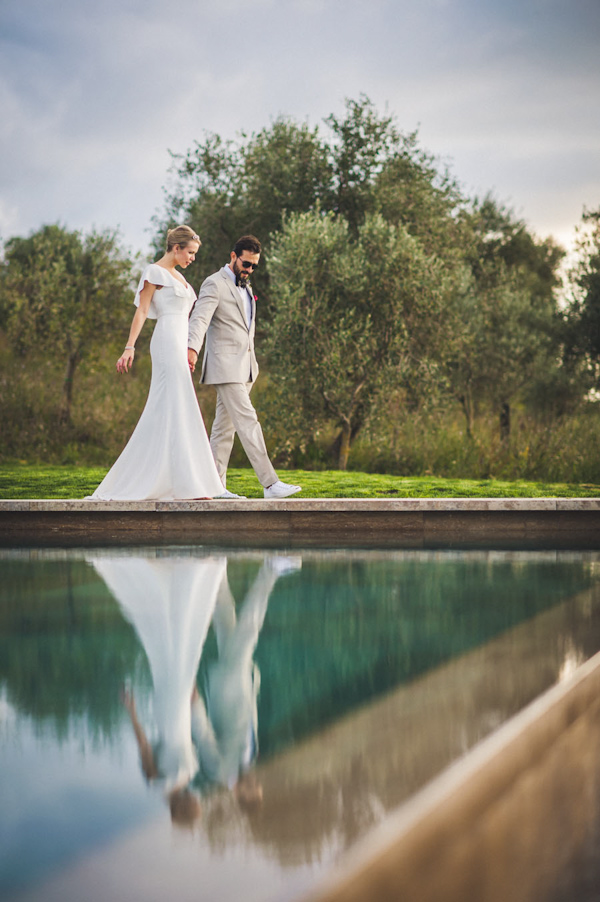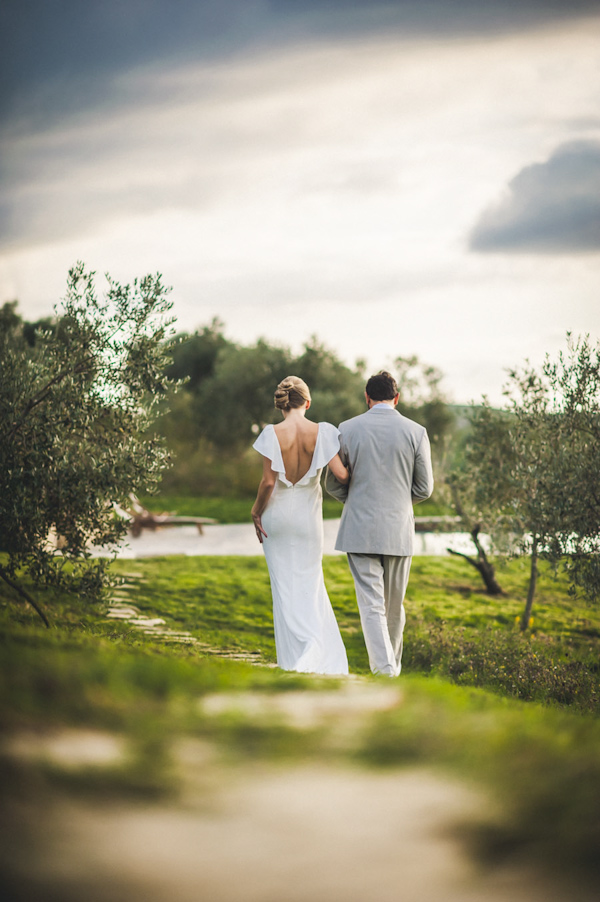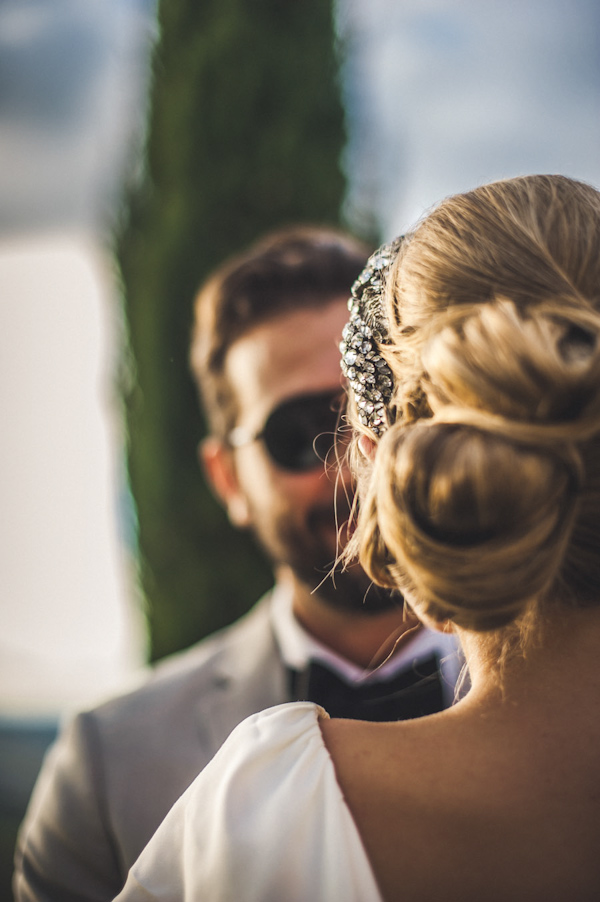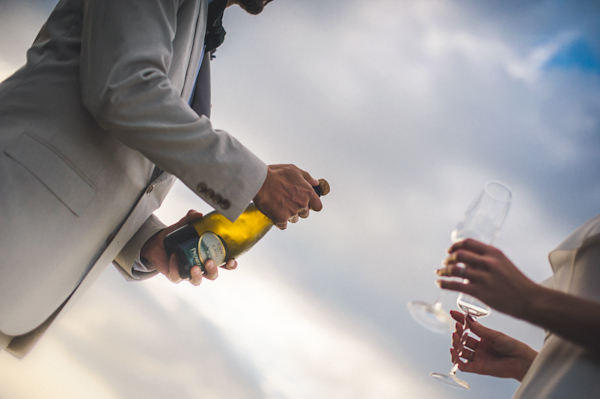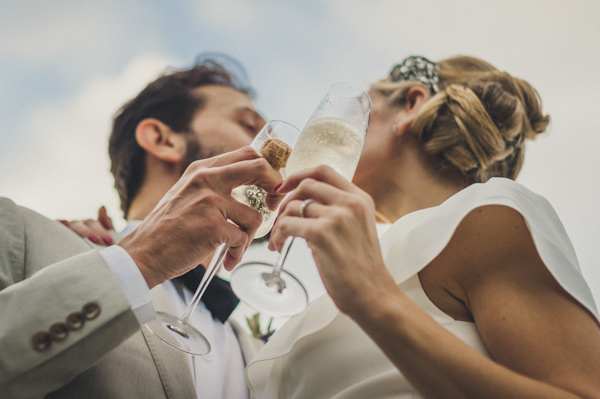 The Planning: We knew from the very beginning that we wanted to elope in Italy and have a trip of a lifetime instead of having a traditional wedding. Our friends Megan and Bryan had recently honeymooned at Podere Finerri in Tuscany and instantly convinced us it was the perfect place for us to get married. Dallas completely took the reins and planned our travel itinerary through Paris, Venice, Tuscany and Rome, and Daniela at Podere Finerri graciously handled the day-of details.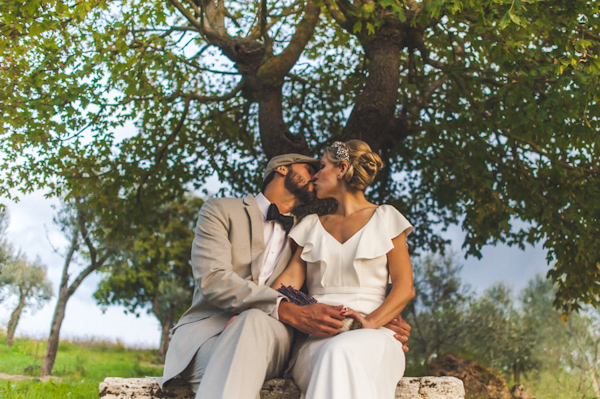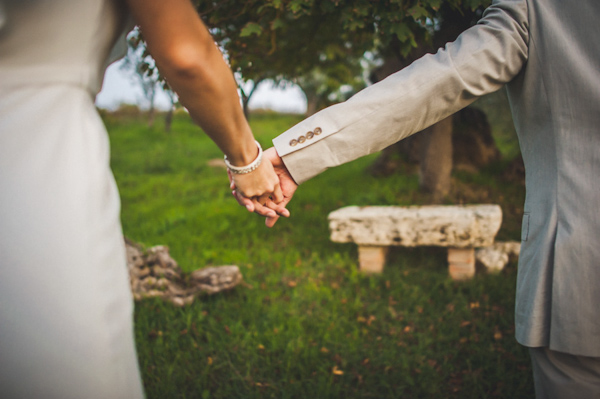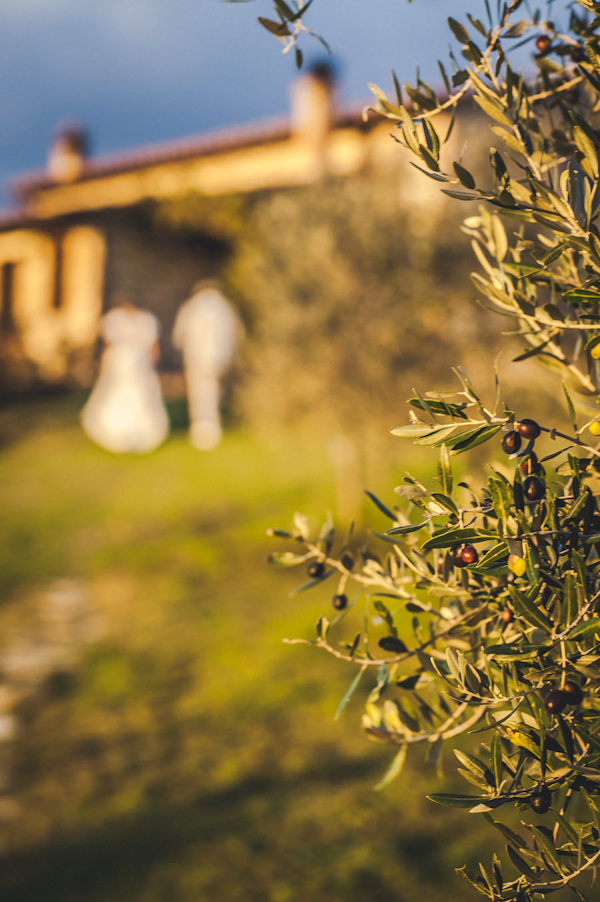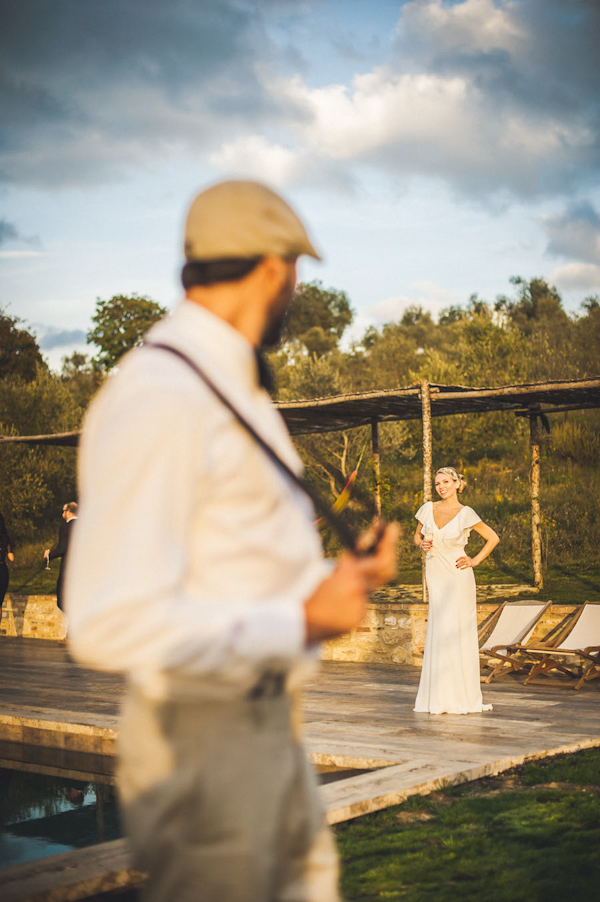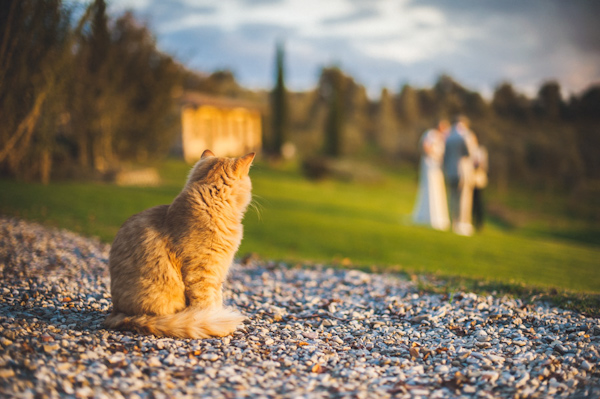 The Moments: The entire day truly was magic and ridiculously romantic! We soaked up every second of the beauty at Podere Finerri, but one moment will stay forever closest to my heart… Just after I finished final makeup touches and slipped into my dress, I stepped outside to take in the view and some fresh air. A large beautiful butterfly floated toward me, landed on my belly, and literally stayed looking at me for several minutes before floating back off into the olive grove. This moment was so special because we had chosen our date in honor of my late grandmother Yvonne's birthday who I was incredibly close with, and ever since she passed several years ago, I believe she shows up in my life from time to time as a black and gold butterfly. It was such an emotional moment! And we are STILL reminiscing about our insanely delizioso seven-course meal prepared for us by Malcolm, the owner of Podere Finerri and chef extraordinaire.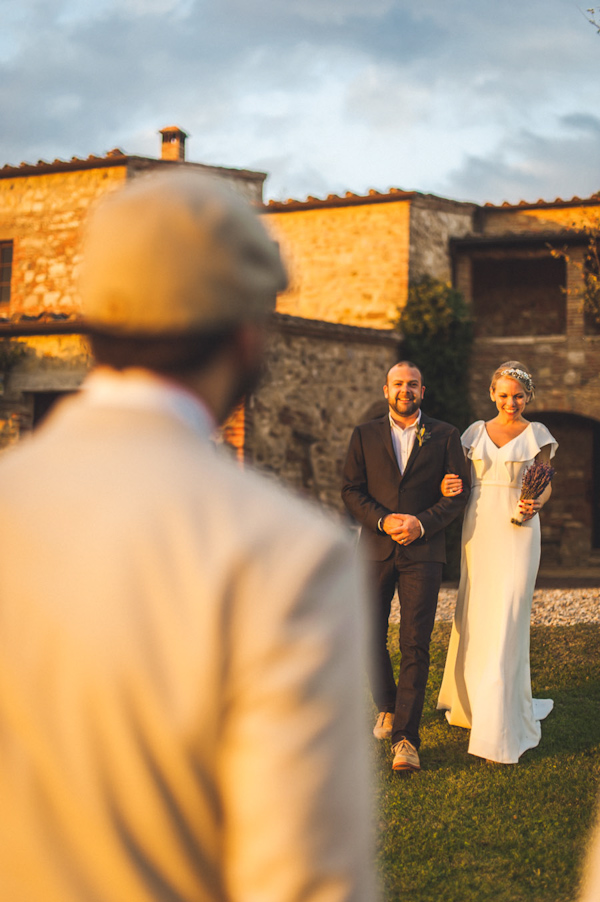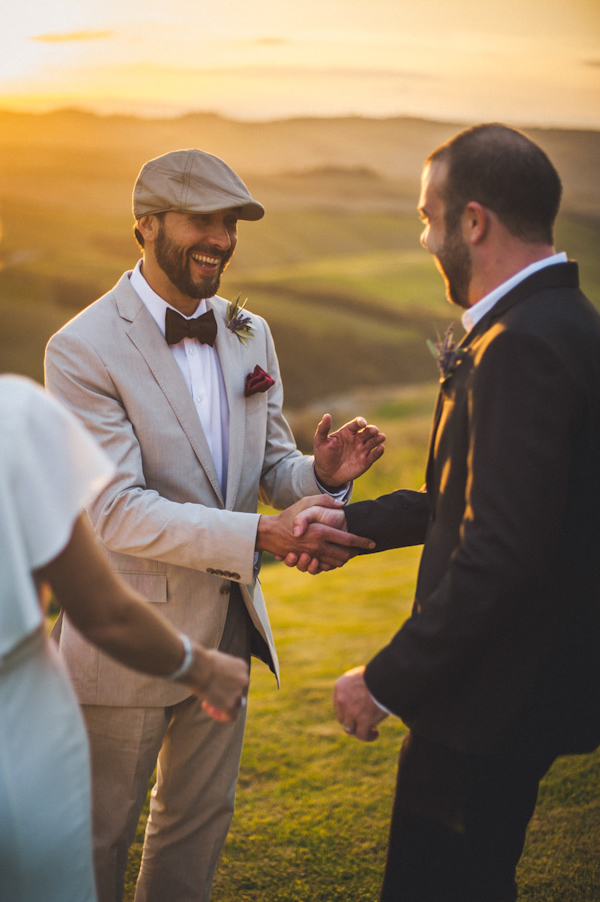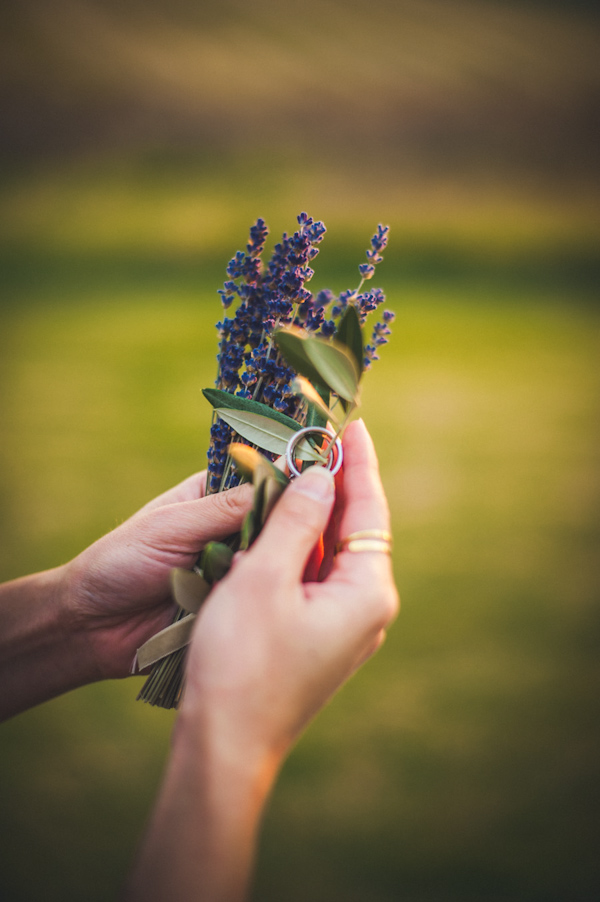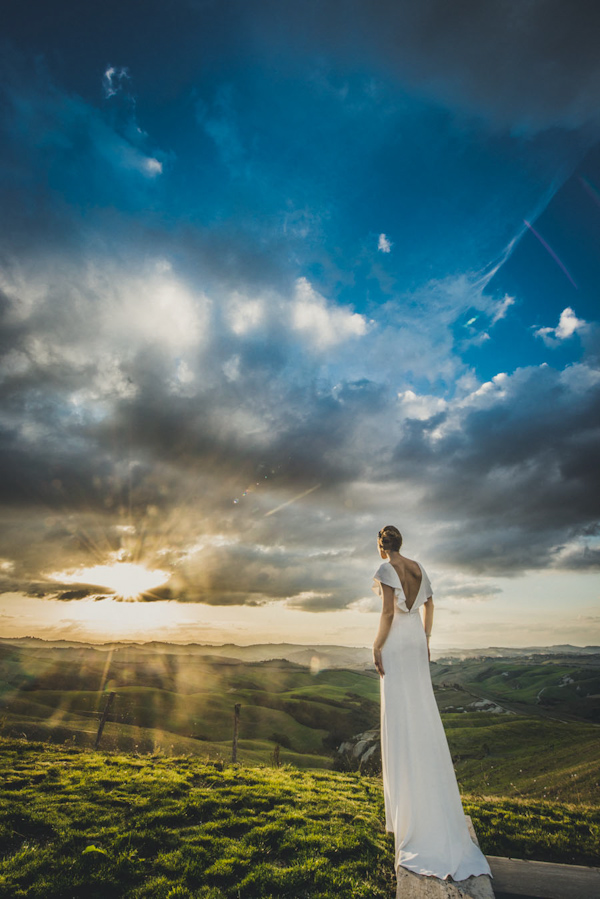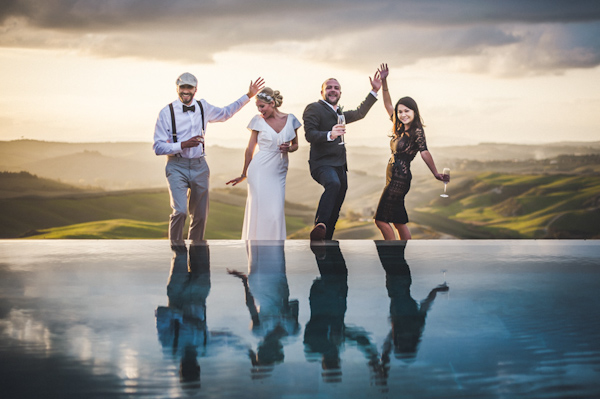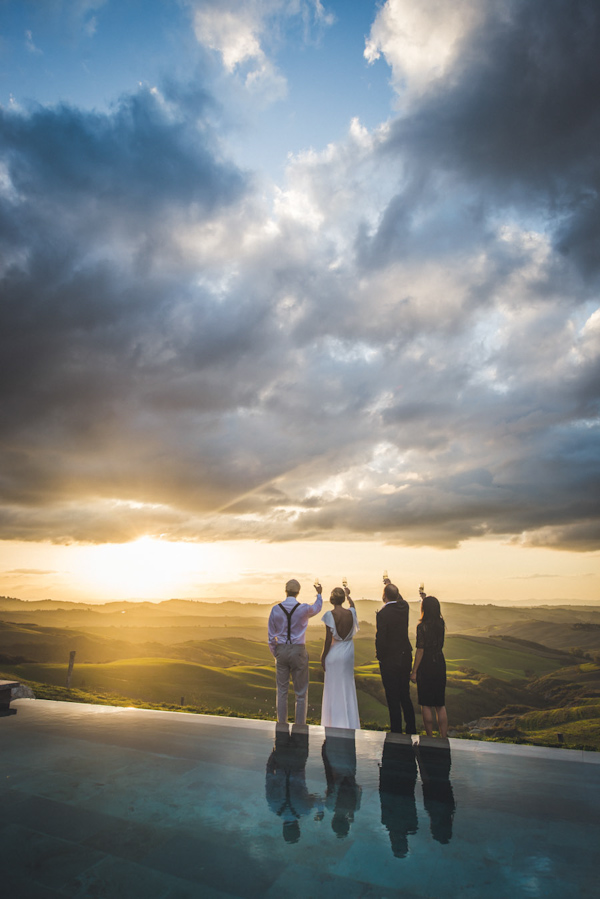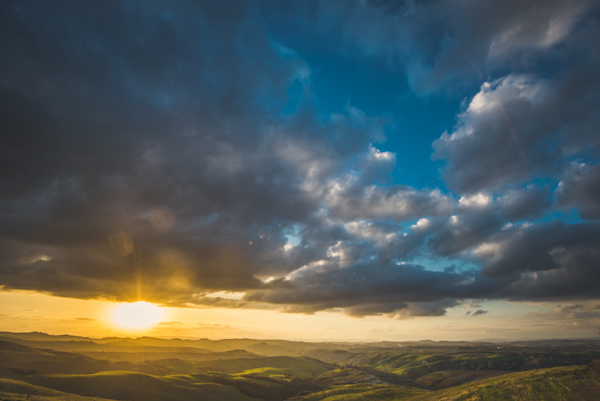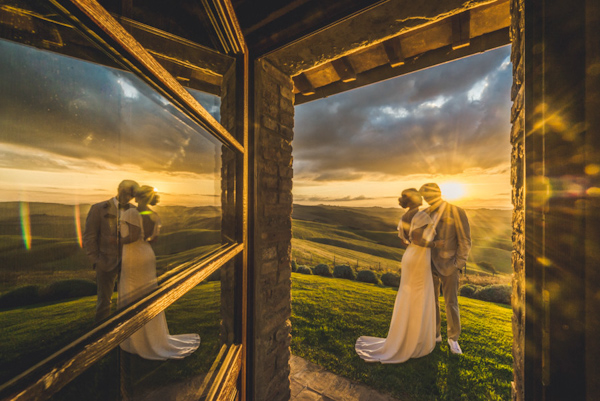 The Photographer: We were looking for a super artistic photographer that had obvious taste and style, in addition to being very professional and responsive. We could not have been more pleased with Roberto Panciatici and his comfortable, fun demeanor on the day of our wedding, as well as his follow-up and our incredible photos!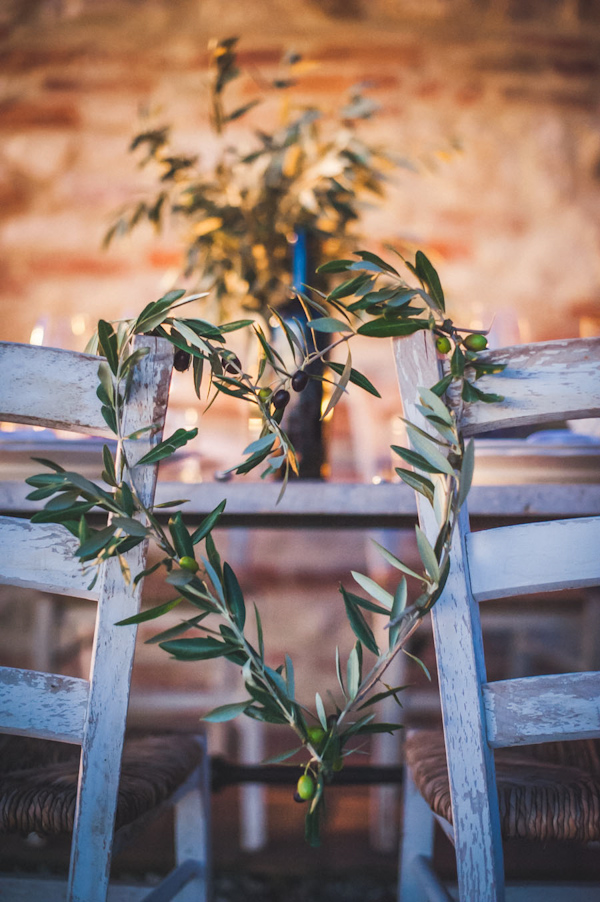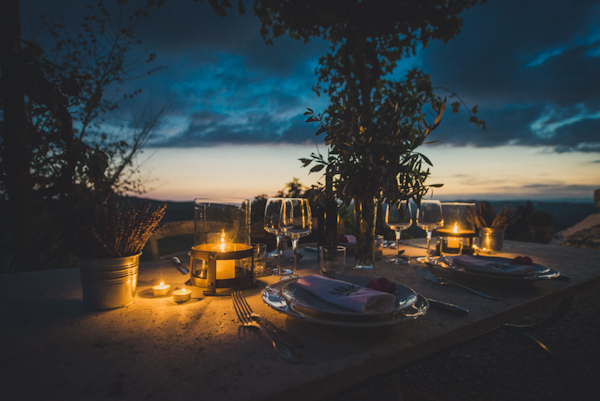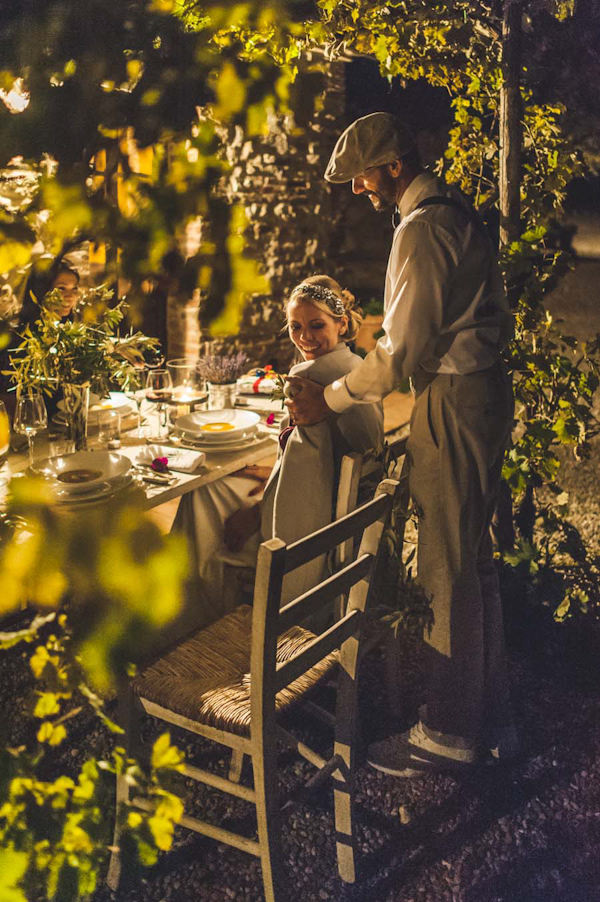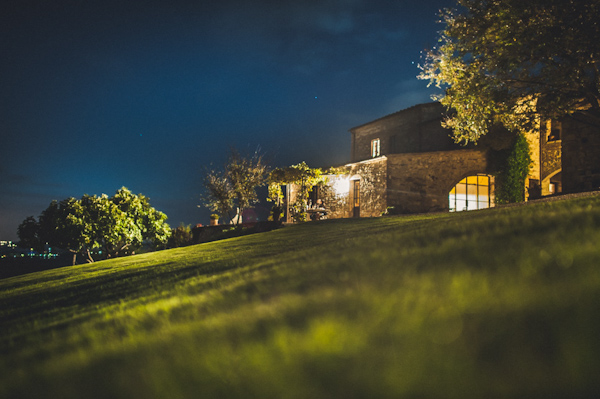 The Advice: Plan the wedding of YOUR dreams together, not what you feel pressured to plan! If you're going all out with a traditional wedding, hire a planner and the best possible vendors to ensure all of the details are completely covered!
The Wedding Team:
Photographer: Roberto Panciatici
Event Planner: Daniela di Cesare of Podere Finerri
Ceremony and Reception Venue: Podere Finerri
Catering: Chef Malcolm Ayres of Podere Finerri
Florist: Floral Crush Studio
Wedding Dress: Jenny Yoo
Bridal Hair Accessories: Jenny Packham
Groom's Apparel & Accessories: J.Crew
Thank you to Katie and Dallas for sharing your beautiful Tuscany elopement with us all!
See more romantic elopements in our Real Weddings Gallery!