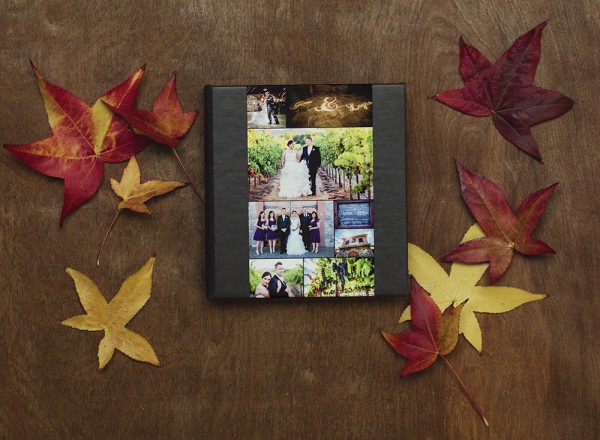 With leather wrapping and sleek, lay-flat pages, a Montage book is second to none in quality, and today Montage is offering Junebug readers free shipping on all purchases until December 31st. Formerly known as Mixbook, Montage is the new, and even easier way to create the perfect photo book for any special occasion. Whether you are getting married, having a baby, or preparing a special gift for someone you love, Montage photo albums are truly phenomenal in their pricing, ease, and quality.
Creating a montage book is a simple and quick process. Using their auto-magic book design, you can upload hundreds of photos and Montage will seamlessly place them according to their size. It's a time saver that is cutting edge when it comes to photo album design.
Montage photo albums are the perfect balance of both eco-friendly materials and a superbly luxurious feel. You'll love the supple leather (hailing from Italy), soft-cushioned padding, and thick paper of your Montage book; you'll be able to hold onto your book (and memories) for years to come!
Montage has 3 different photo album sizes to meet your various photo book needs! Starting from $39.00, you can have a photo album that will stand the test of time. Take advantage of Montage's fast and F R E E shipping until 12/31 today and head on over to Montage today to claim this special offer!