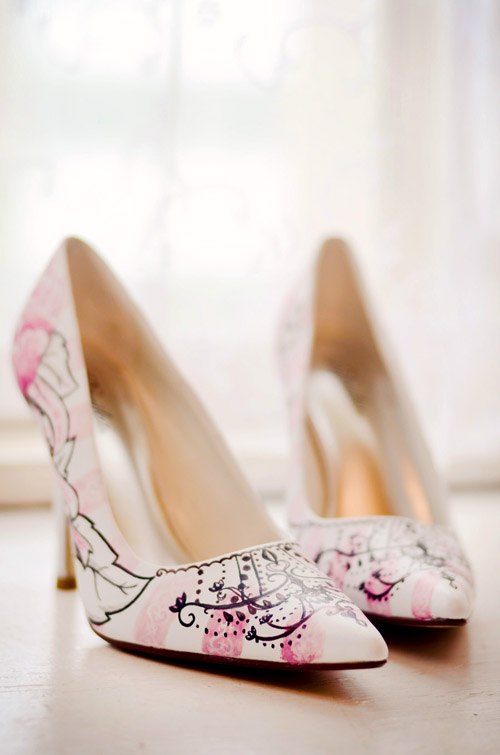 I happen to be a shoe fanatic. Beautiful shoes simply make me happy, and seem to be the soul of any ensemble. OF COURSE I love a good pair of wedding shoes and am delighted to see what each and every bride we showcase on Junebug chooses to wear on her wedding day. Classic, crazy, tall, flat, extravagant or none at all – there are perfect wedding shoes for every woman.
Now, there's another fun option for brides everywhere to add to their list of possibilities… hand painted wedding shoes from artist Deborah Thomson from Figgie Shoes! With a tattoo-esque illustration style, Deborah customizes each pair of shoes to tell the couple's personal love story, and they are a sight to see! It all began with a creative request from a friend, and now, countless weddings later, Figgie Shoes is going strong and creating custom keepsakes unlike anything else out there, for brides of all kinds. Check out the Figgie Shoes website for more information and to see if Figgie Shoes are the perfect match for your wedding day!
What kind of wedding shoes are you thinking of wearing?



All images in this post from Figgie Photography