Save the date cards are the first stationery that your guests will receive—they're tasked with important jobs! They set the style of your wedding while also providing the date, and will be displayed in your guest's homes. These announcements matter for you and your guests, which makes beautiful and eye-catching save the date cards important.
Where to begin creating these cards? Our friends at Paperlust are here to help.
Meet Paperlust
The beautiful designs on Paperlust are created by a network of independent designers. So from one website, you can access hundreds of styles to find the one. All their designs are created as templates that can be easily customized with your wedding details.
Not sure what to say on your save the date? They've got that covered, too! Paperlust provides helpful sample wording on all of their designs. Ready to see them? Let's get started.
Classic and Minimal Save the Date Cards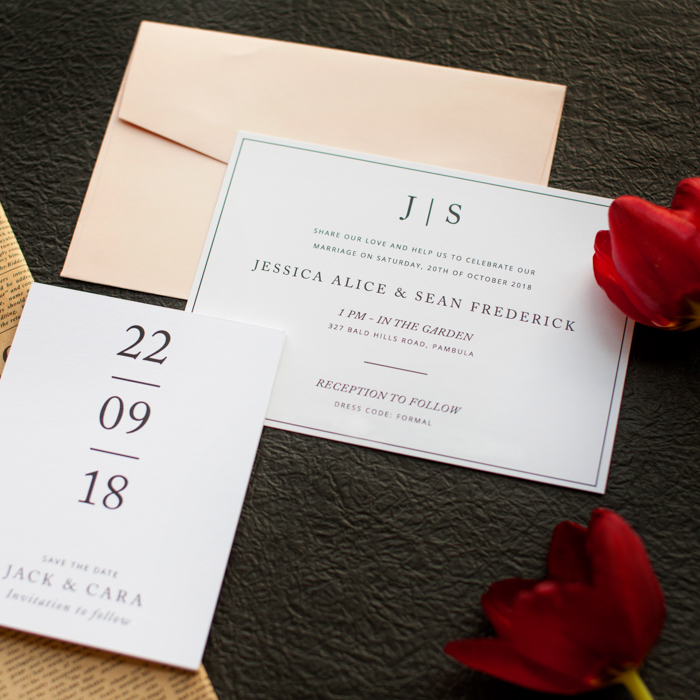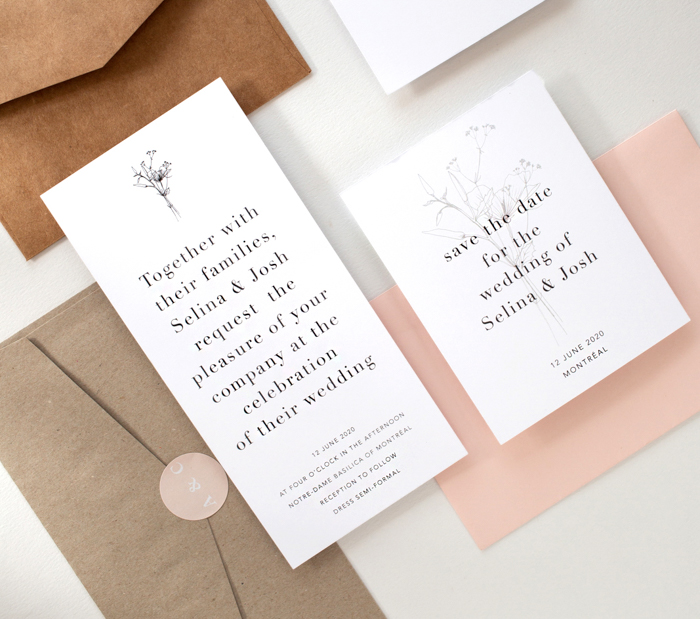 As we mentioned, your wedding stationery is an introduction to the style of your wedding so choosing the right design matters. However, because save the date cards are sent so far in advance many people aren't ready to commit to a color or theme. That's where classic and minimal save the dates come in.
These wedding stationery designs are always on trend and a versatile choice for evolving weddings. They feature designs with borders, monogrammed initials, and an emphasis on fonts or the layout of the text.
Highlighting the paper texture is another goal of this style of cards. Paperlust's selection of paper with various colors and textures to choose from offers options for everyone. If your wedding mood board includes descriptions like traditional, elegant, and modern these classic save the dates were made for you.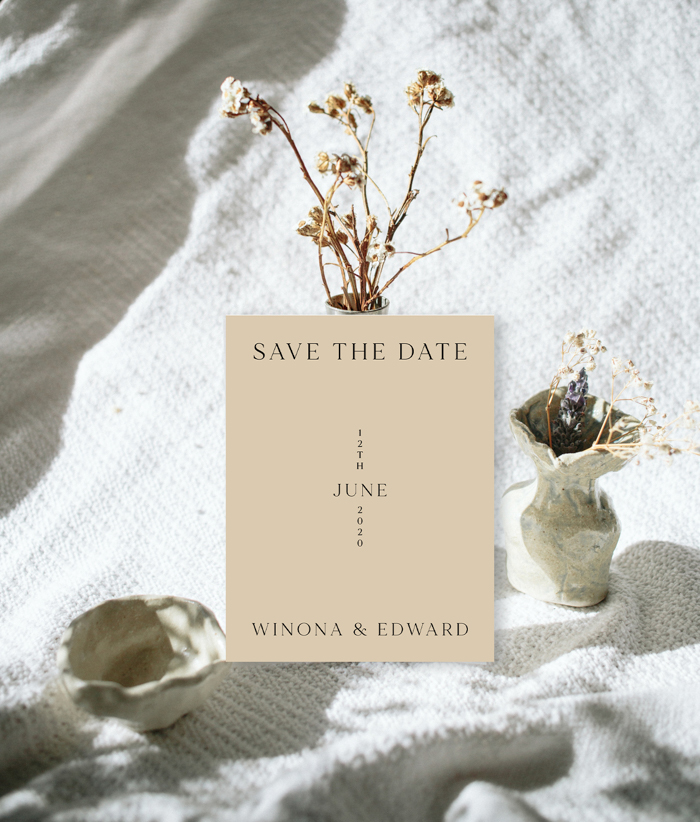 Stand Out Save the Date Shapes
Stationery is a great opportunity to showcase your unique style as a couple. Save the date cards aren't limited to squares and rectangles—die cut shapes are getting popular. Your save the date cards can make a softer impression with arches and half arch shapes.
Paperlust offers a selection of die cut save the date cards and their accompanying designs are created with the shape of the card in mind. These curved edges are especially great for wedding designs with botanical themes as they emphasize the freeform lines and shapes found in nature.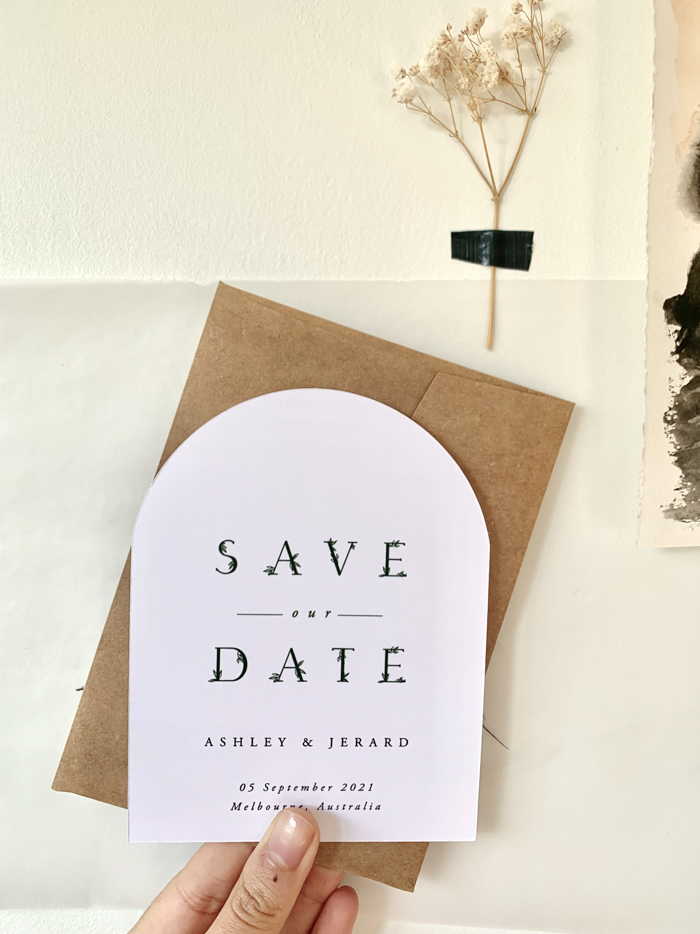 Highlighting the negative space created between the text and the edges of the paper, minimal typography carries over to this style from the Classic and Minimal style section. Bonus: attaching a magnet to the back of one of those save the date cards would make it a stylish fridge decoration for any of your guests.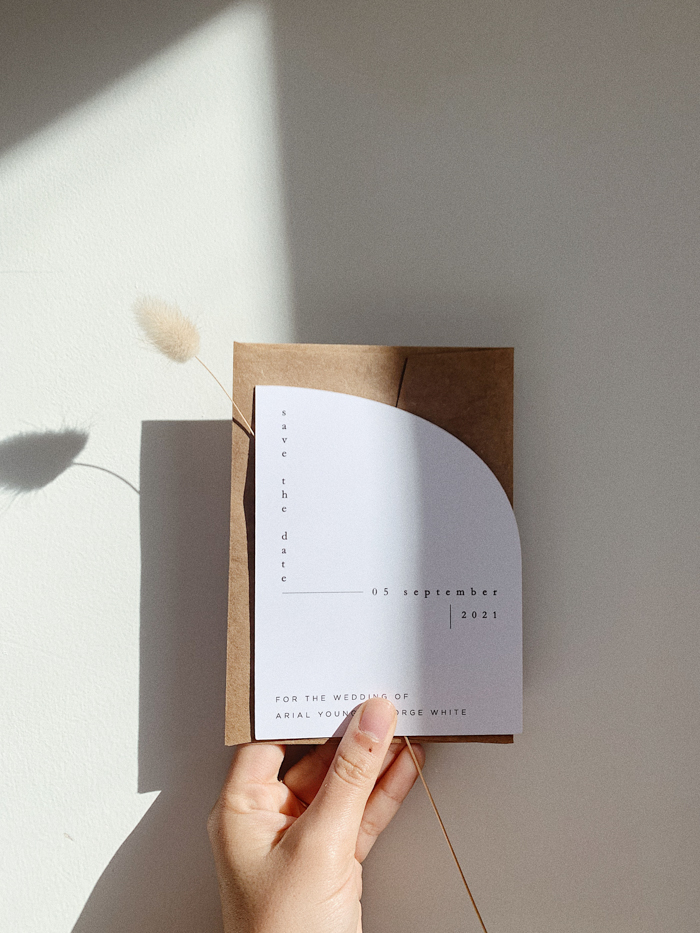 If arch shaped save the dates don't have enough impact for your wedding style, you can also have some fun with bold graphic designs in an angled shape. The sharp angles complement designs with bright colors and striking fonts.
Mix and Match Paper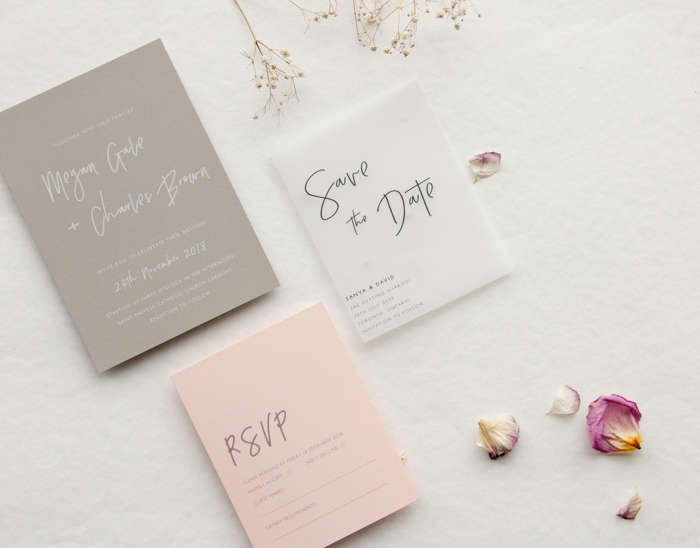 Gone are the days of only white or beige paper. Ensure you send a striking set of save the date invites to your guests by branching out into the world of color. Using your wedding color palette as your source of inspiration, create a holistic theme by putting together your announcements in various colors.
The options don't stop at just colors, either. Included in their many paper options, Paperlust also offers translucent vellum paper. Because it's translucent, it complements every color palette—and won't hold you back from swapping colors later.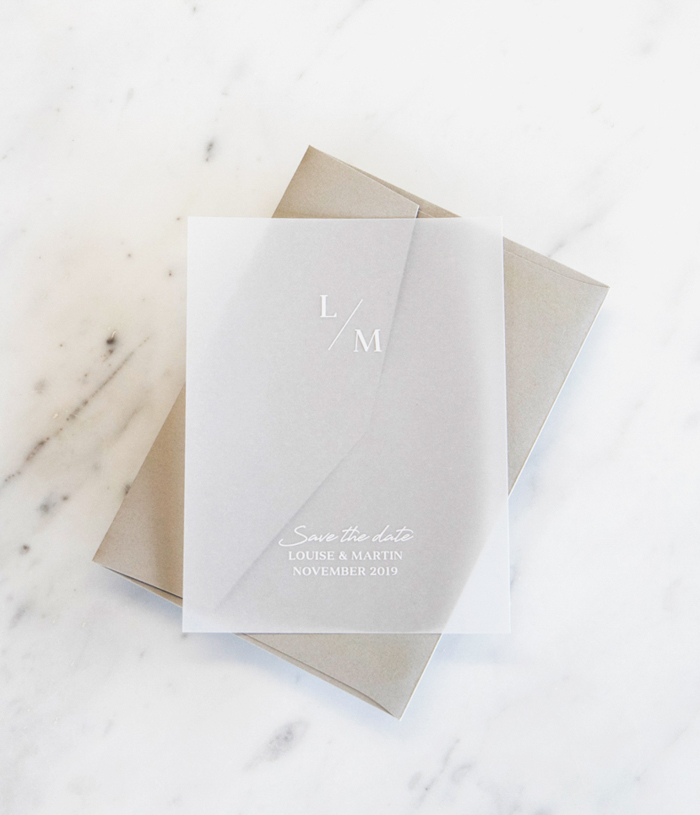 Wedding invitations may be the main source of information, but save the date invitations are just as important. They create a sense of excitement and anticipation for what's to come on your big day.
Making decisions about what to incorporate into your wedding can be daunting. Sometimes the options available only make the choices harder. Paperlust offers enough options to suit a wide range of tastes while curating their offering to reflect current trends.
You can start your wedding stationery journey with save the date cards, but they can walk you all the way through to thank you cards after the ceremony. Get started on your perfect save the date cards today.