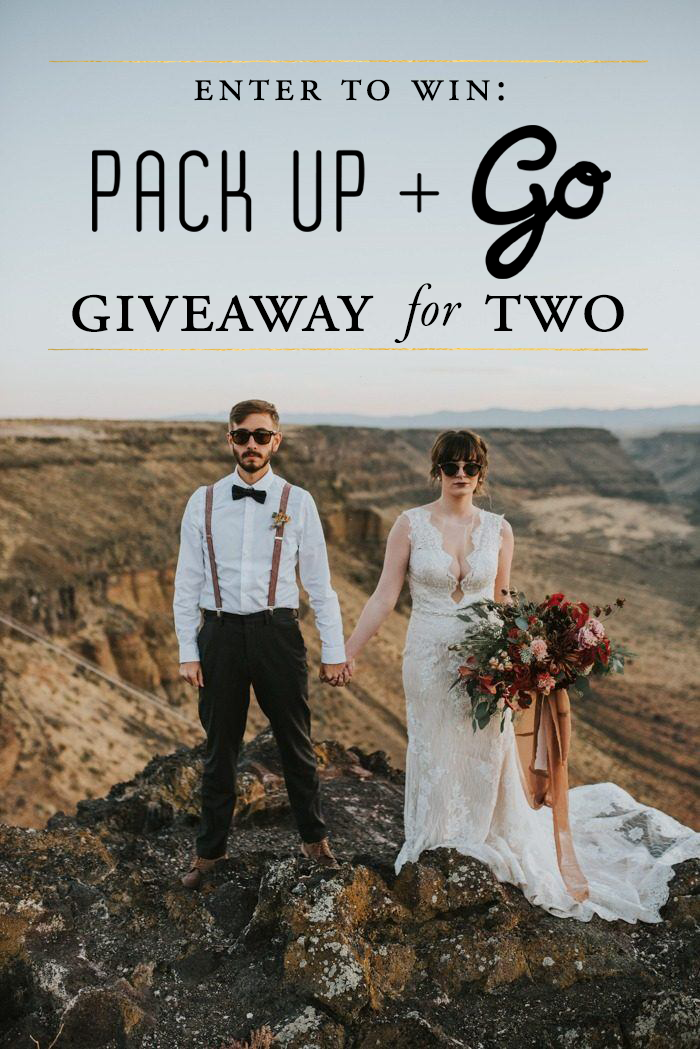 photo by Maggie Grace Photography
For our last giveaway of the year, we're partnering with one of our favorite companies to bring you something SO awesome! We know you guys have a major case of wanderlust so we're sending one lucky winner and their boo on a trip thanks to our friends at Pack Up + Go! In case you haven't heard of this brilliant company, Pack Up + Go plans three-day weekend trips around the United States. After filling out your budget (with trips as low as $400) and a short survey tailoring the experience to your desires, Pack Up + Go takes care of the tavel and accommodation arrangements to your surprise location. That's right – SURPISE! You can find out more about how the process works right here.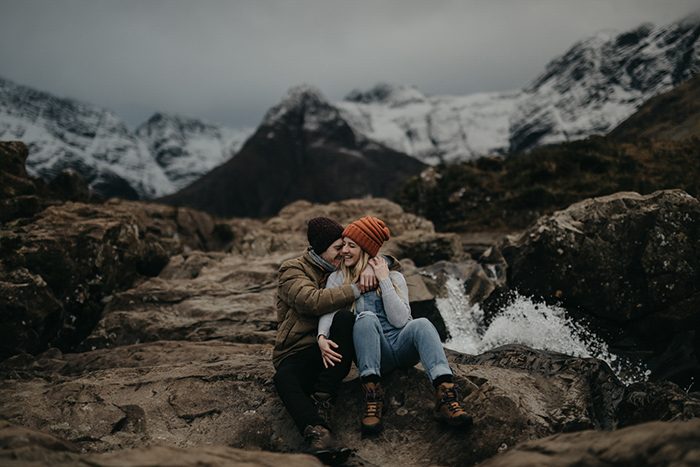 photo by Keegan Cronin Photography
Here are a few words from Pack Up + Go about the experience they provide:
"We work to distribute the socioeconomic benefits of U.S. tourism among small and mid-sized cities, while encouraging travelers to experience places they may not seek out organically. American travelers often limit their destinations to a few major metropolitan areas, missing out on all the diverse experiences awaiting them in other cities from coast to coast. We challenge the status quo to make domestic travel exciting and unique."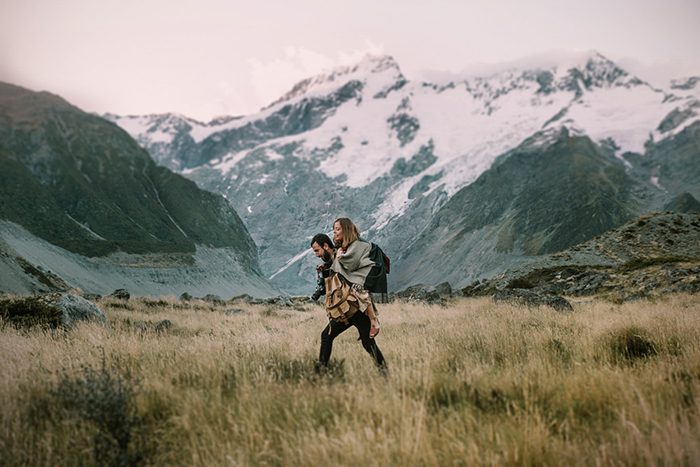 photo by Tinted Photography
Giveaway Terms + Official Rules:
– You must be 18 years of age or older to enter
– You must be a US permanent resident to enter
– You must enter prior to the giveaway close date on January 12 at 11:59 PM Central Time
– Winner will be notified via email on January 15
– By entering, you agree to the Official Rules and the Junebug Weddings Terms and Conditions
– Winner will receive one (1) $1,300 value trip (in the form of a $1,300-value promo code)
Trip must be for two (2) adults above the age of 18
The budget is $650 per person for a total of $1,300 for the entire trip per the promo voucher
The Travel Experience will include two-nights' accommodations and travel to and from the destination. All other expenses and incidental travel costs, including, but not limited to, ground transportation, meals, activities, incidentals, gratuities, personal charges at lodging, or other expenses, are solely the responsibility of the Winner.
No cash or other substitution, assignment, or transfer of any prizes permitted
Each Travel Experience will be coordinated by Pack Up + Go in accordance with Pack Up + Go's terms, policies, and conditions.
Travel may not occur during holiday weekends. "Weekend" is defined as including the following days Friday, Saturday, Sunday, and Monday. Travel may not include any of "weekend" days during holiday weekends. All trips booked with dates that fall near holidays are subject to Pack Up + Go approval prior to confirmation of the trip.

Holiday weekends include all of the following federal and national holidays:

New Year's Day (January 1).
Birthday of Martin Luther King, Jr. (Third Monday in January).
Washington's Birthday (Third Monday in February).
Memorial Day (Last Monday in May).
Independence Day (July 4).
Labor Day (First Monday in September).
Columbus Day (Second Monday in October).
Veterans Day (November 11).
Thanksgiving Day (Fourth Thursday in November).
Christmas Day (December 25).

Trip must be booked at least 2 months prior to departure date.
Trip must be booked within 3 years of the drawing.

Must be booked by October 20, 2020
Must depart by December 20, 2020
Enter to Win:
Good luck to all!