Summer camp – just the words bring a flood of happy memories and visuals for me, and for this darling couple it means a whole world more! Lindsay and Evan were married at Camp Takajo in Maine (her step-father owns it, Evan attended it as a child, and it's their favorite place in the world) and their sweet, summer camp wedding is a delight to see!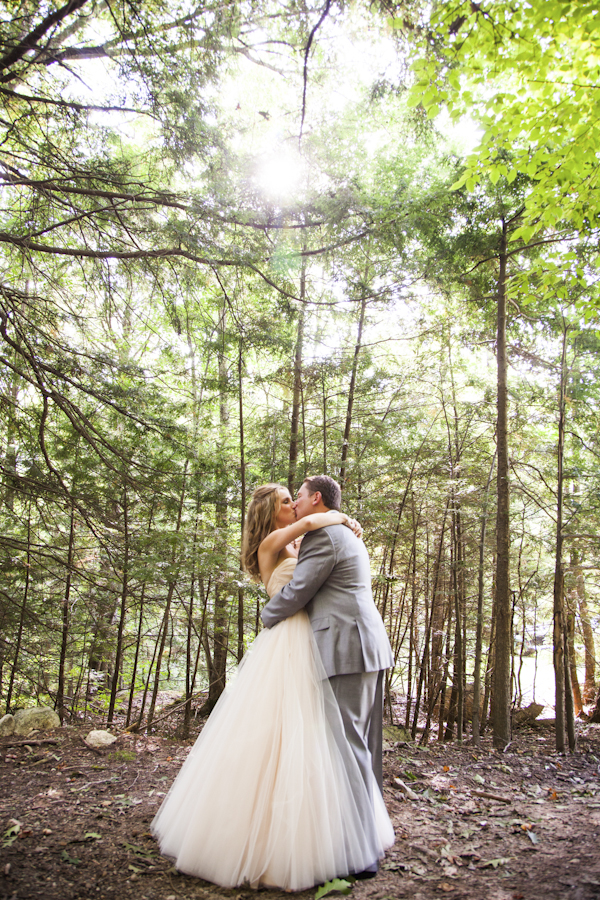 The Couple: Lindsay and Evan
The Wedding: 08.25.12 – Camp Takajo, Naples, Maine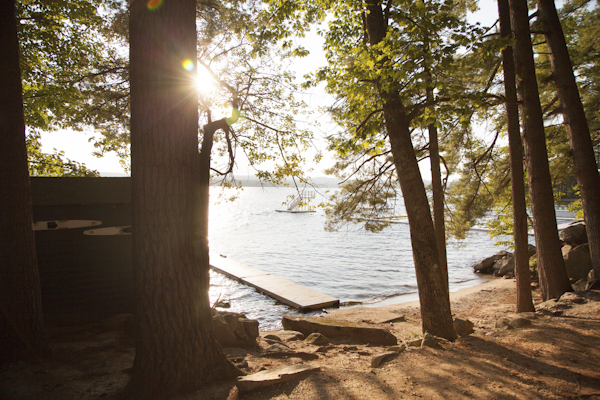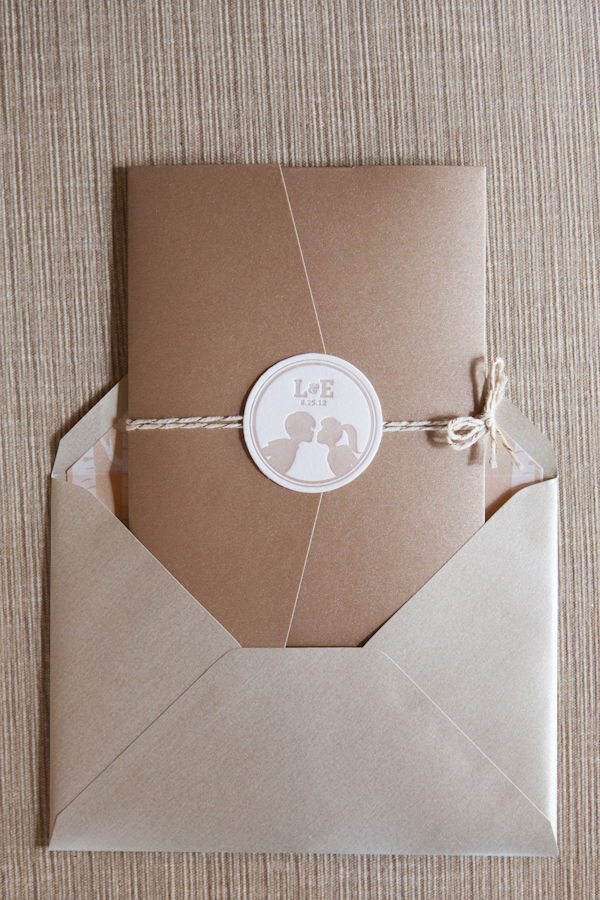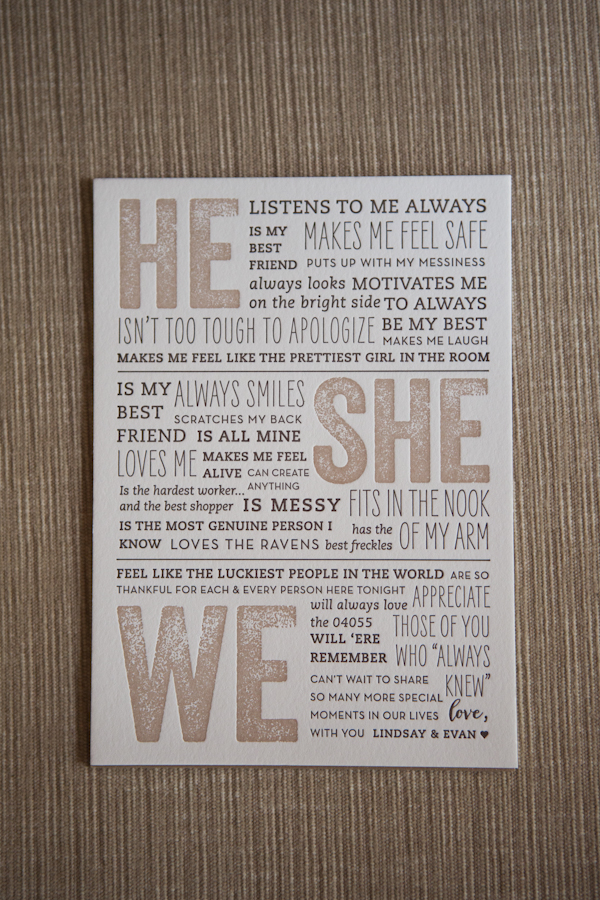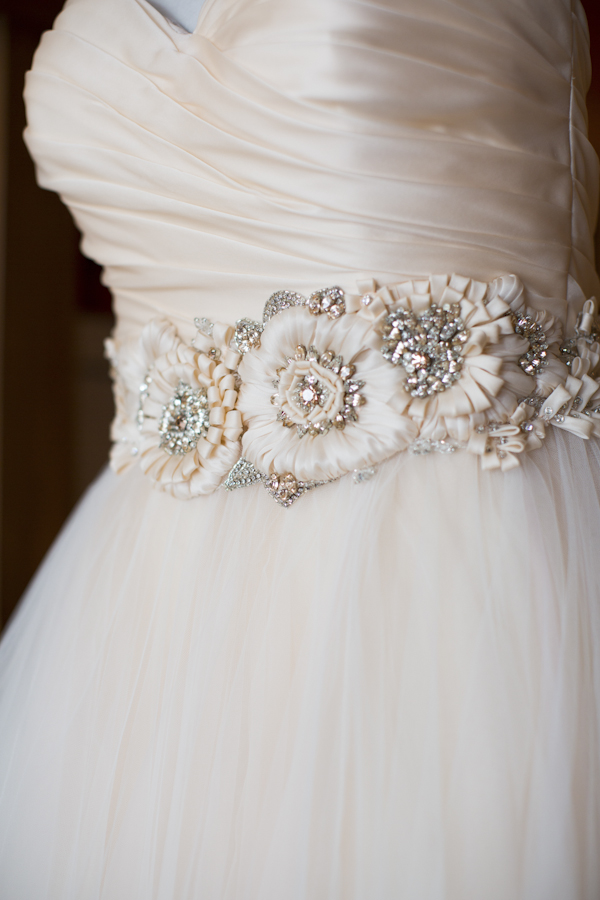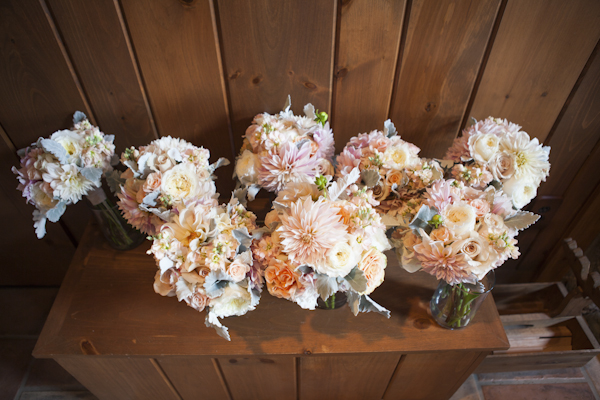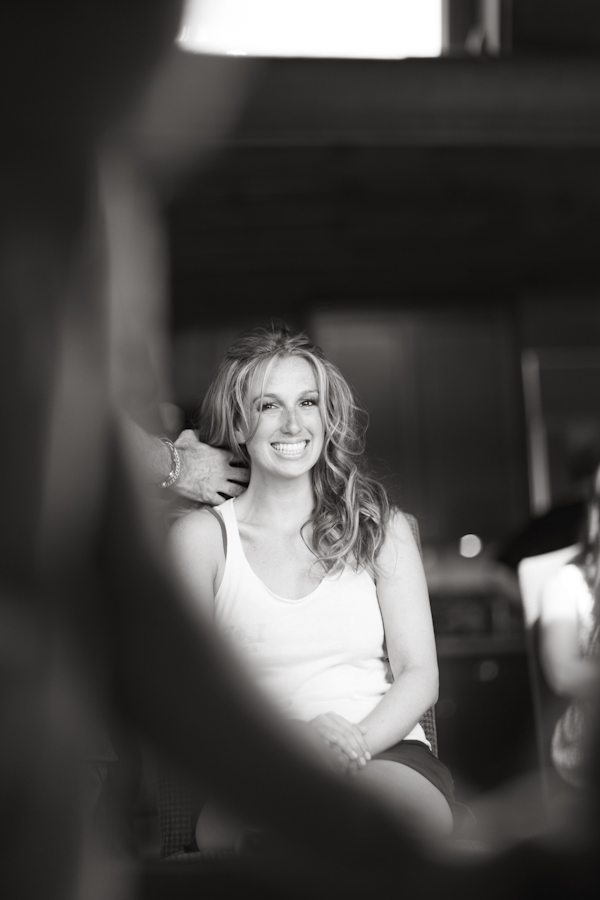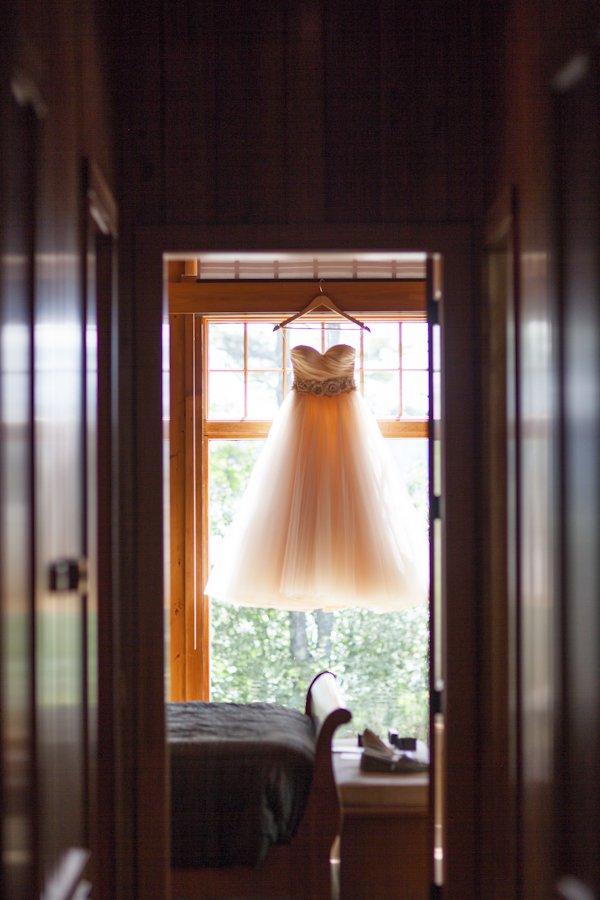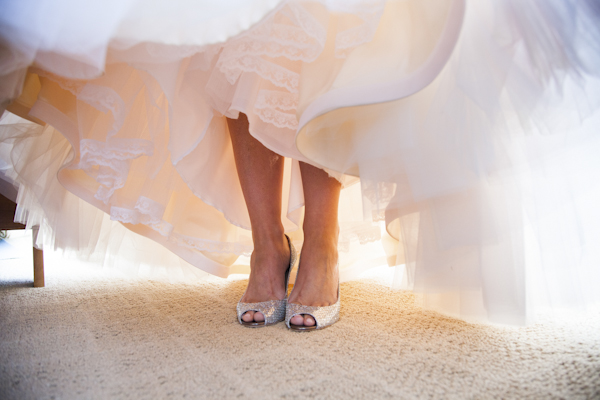 What three adjectives best describe your wedding? Magical, fun, intimate
What was your wedding color palette? Earthy, ethereal and dreamy. We wanted everything to be soft and muted, only enhancing the magic of the locale. Soft hues of peaches and pinks with muted greens and neutrals like gold and ivory.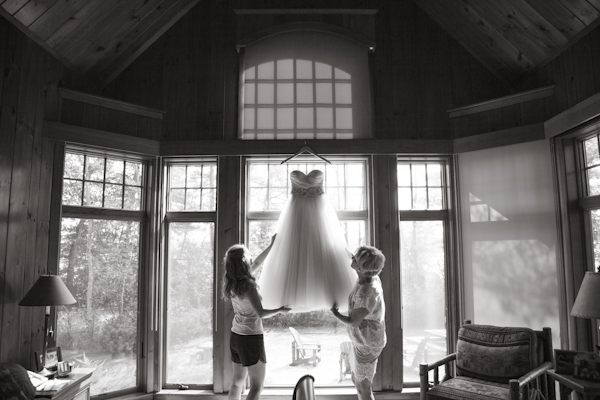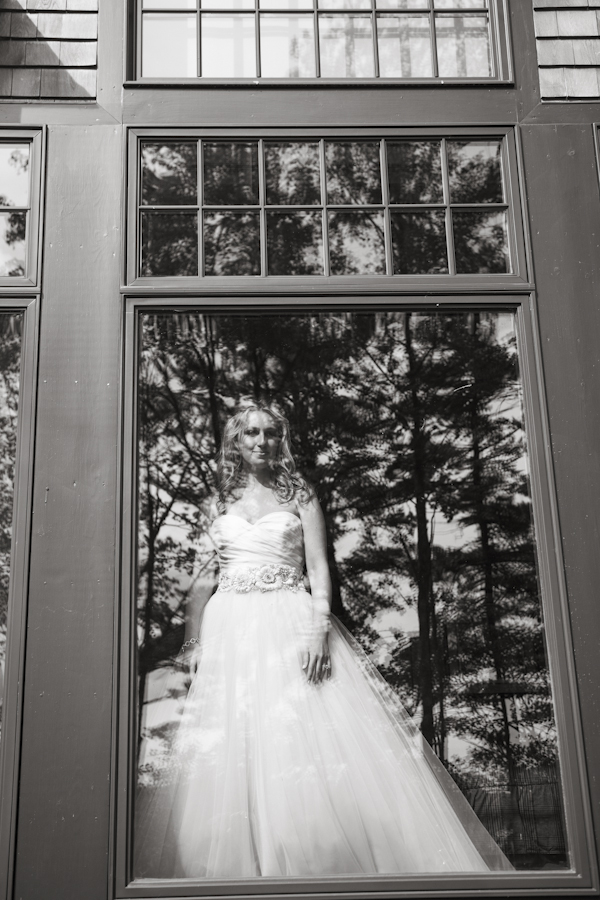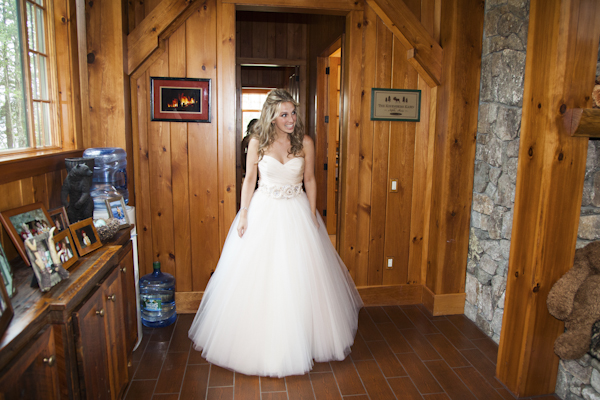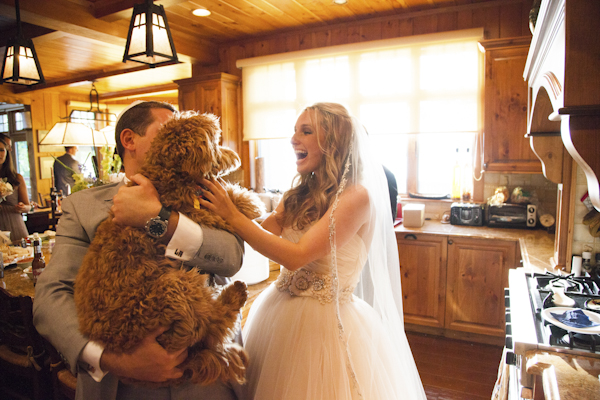 What inspired your personal wedding style, and how did you incorporate your style and personalities into your big day? This weekend entirely embodied our personalities. Laid-back and fun, we are all about hanging out with family and friends, as well as being outdoors enjoying the lake. We managed to execute this vision although we had details to make our guests feel super taken care of, feeling luxurious and high end, yet comfortable at the same time. Our wedding night was ethereal and magical. We wanted the room to be glowing and it was! Different textures, varied centerpiece heights, mirrored surfaces twinkling with light, all added up to a dreamy experience. My goal for this event was to play off of the rustic nature of our location, but really pair that up with a sophisticated and elegant look to create my perfect combination of classy "camp" wedding meets gorgeous wedding reception.
For my personal look, I wanted to look pretty and dreamy to fit right in with my environment under enormous pine trees, overlooking the tranquil lake, among nature at it's best. But I also found myself, when trying on dresses, looking for that little rockstar edge that I tend incorporate into my every day personal style. I found the perfect mix with my Lazaro dress. It wasn't white, it was blush, which was right up my alley because it was just that perfect amount of nontraditional that pushed the limit ever so slightly yet it was still soft and textured, which I loved for our outdoor venue. It also had the embellished details at the waist which gave me that bit of "hardness" that I wanted. For not being a girly girl – those embellished silver flowers really gave me the edge I was looking for! Although, I did change into a second dress that was more classic, and of course white as I didn't want to miss out on the experience of feeling like a bride in white. I now waver between the two of which I like more!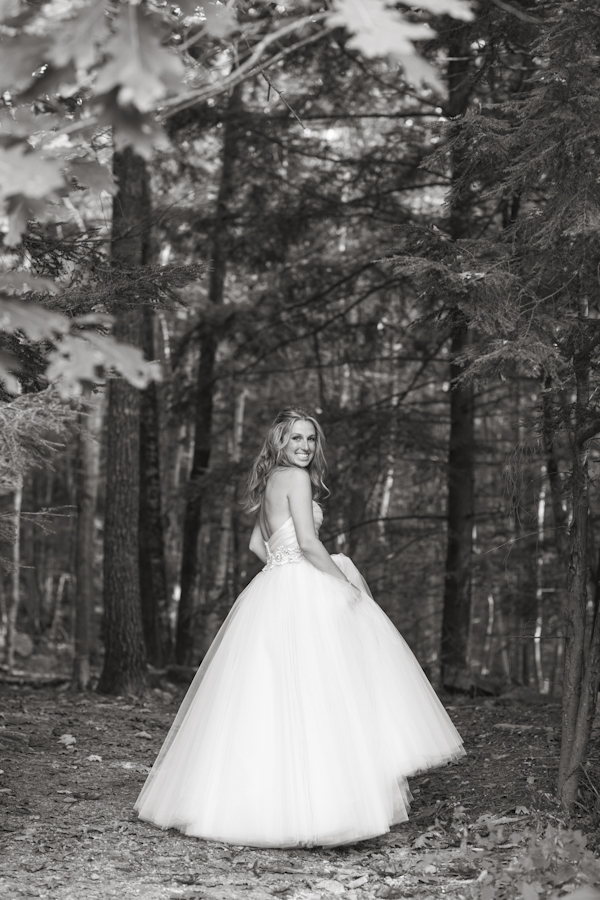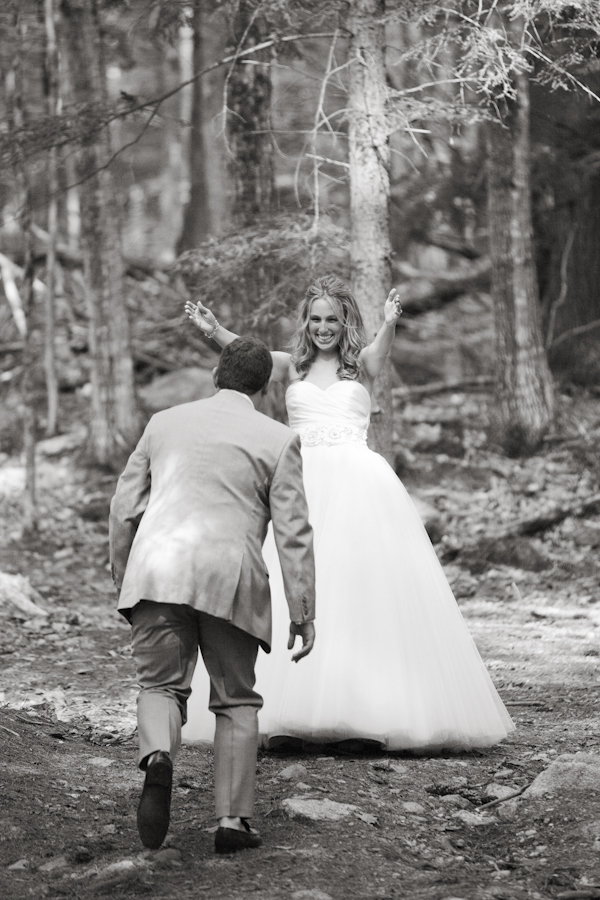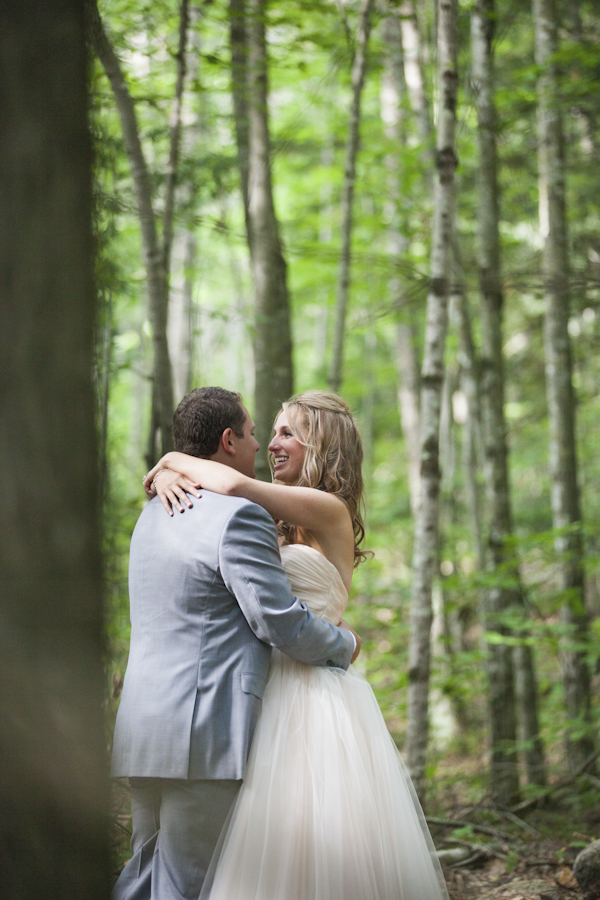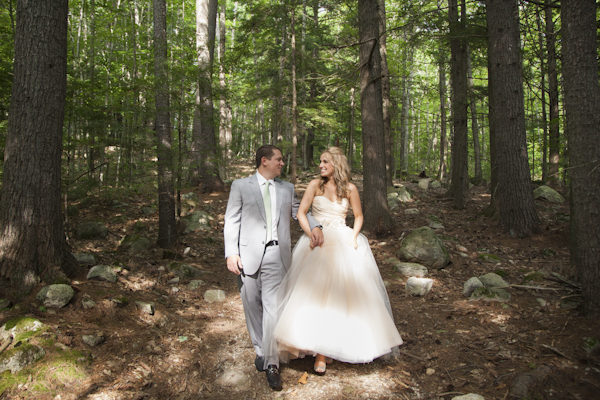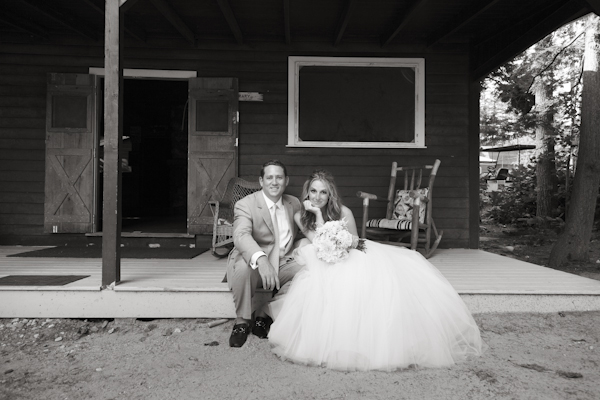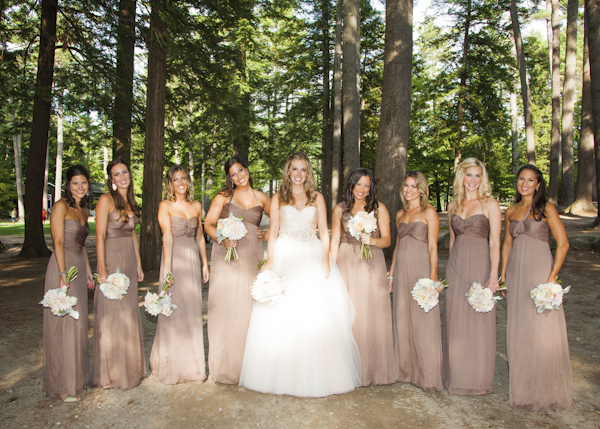 Looking back, what are the moments, decisions or memories that you love the most about your wedding? By far the best decision we made was to do it at Camp Takajo. My step-father is the owner, and Evan attended camp there during his childhood. My step-father even introduced us! Just like marrying my husband Evan, "everyone knew" it was the right move before I even did. Evan, my friends, my family, even strangers, all said we should get married at camp. I mean, it is the reason we are even together! It is our favorite place in the world. So how perfect would it be to get married there? At first I pushed back because I felt as though it hadn't been my decision, but on a snowy March day, looking out at the lake with our pup, I easily realized that there was no other place.
The other decision would be where we actually got married. There have been a few other people who have gotten married at this venue and they have all gotten married on the beach. I however felt very strongly about getting married on the "senior quad" under the magnificent pine trees, still overlooking the water. There was an intimacy, a magic, and sense of truly being surrounded by nature and Maine that I will never forget.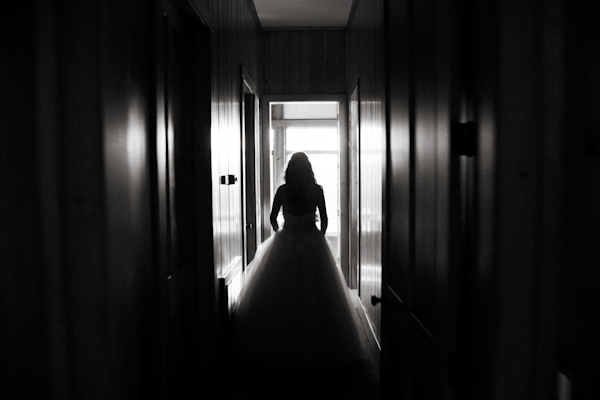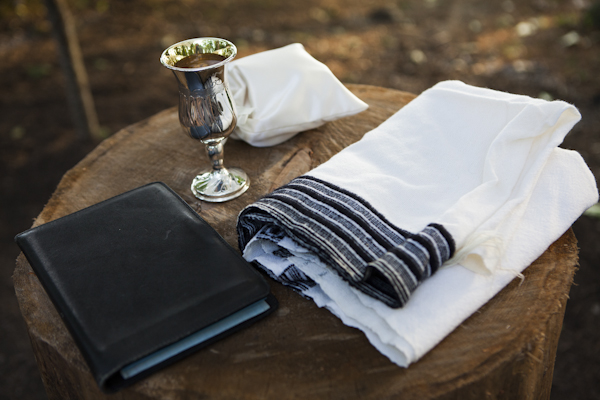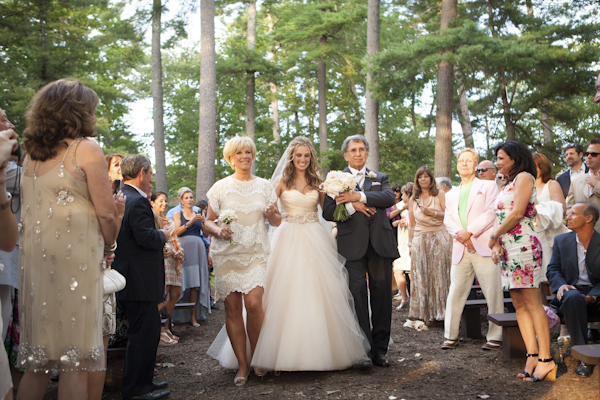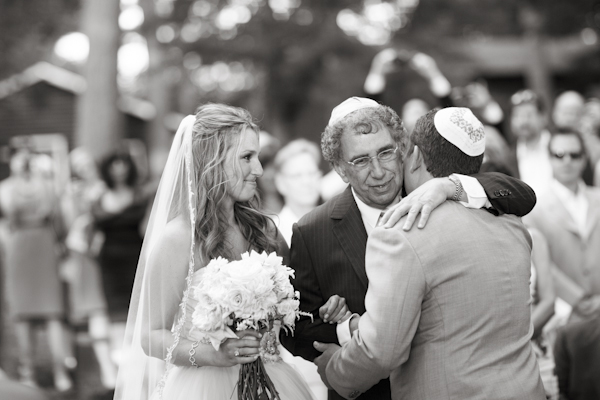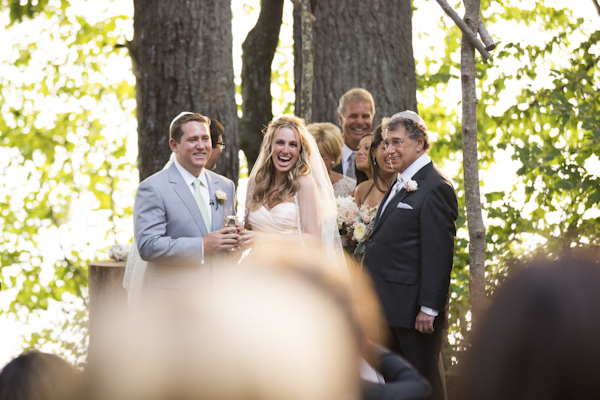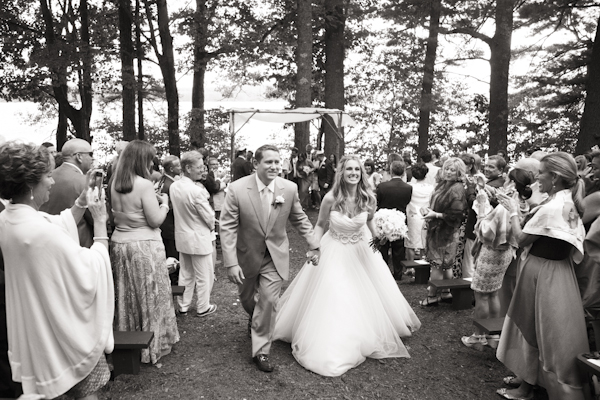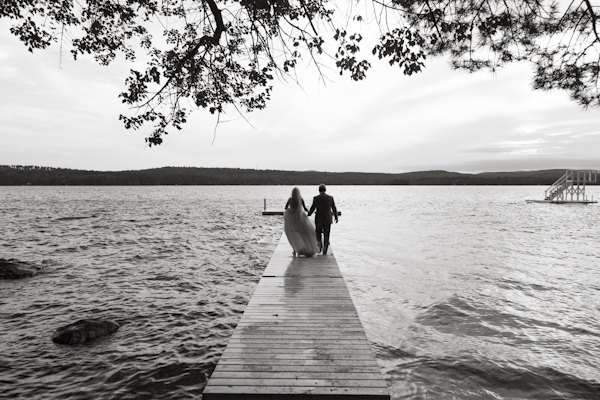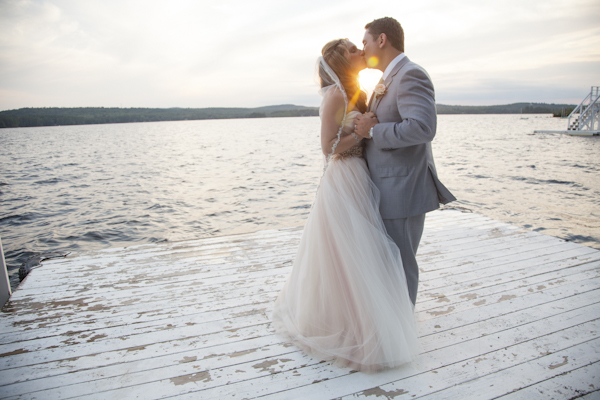 What piece of advice would you give to a bride planning her wedding today? I would say first surround yourself with people and vendors who you love working with because they made all the difference to me. I would also say try to enjoy the process, it can get stressful so try not to sweat the small stuff. You probably won't even remember the exact salad fork or napkin you chose, but you will remember the big stuff – the food, the band, and most importantly the atmosphere with friends and family.
However my biggest piece of advice that we got and really took is this – take moments during the night to literally step away with only your husband/wife and look at everything around you. Evan and I would look at each other and "take a break," walking to the back of the room, and just look at all the beauty that was created, all the people who came for us, all the love in the room, the fun being had and we would just take a deep breath, take it all in, take a mental photo and then jump back on the dance floor. Those were some of my favorite moments.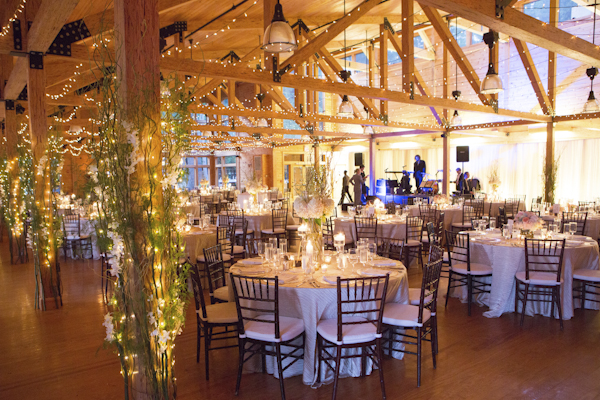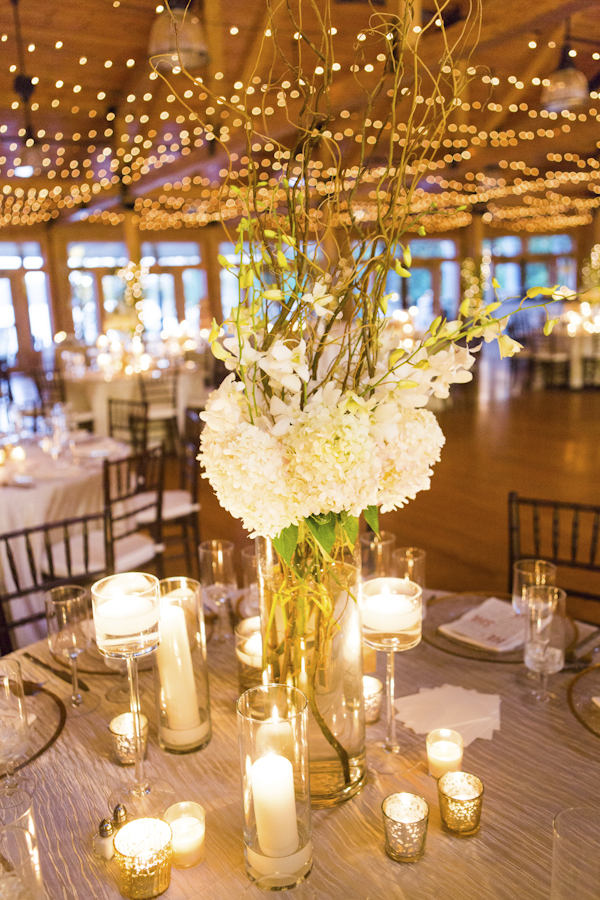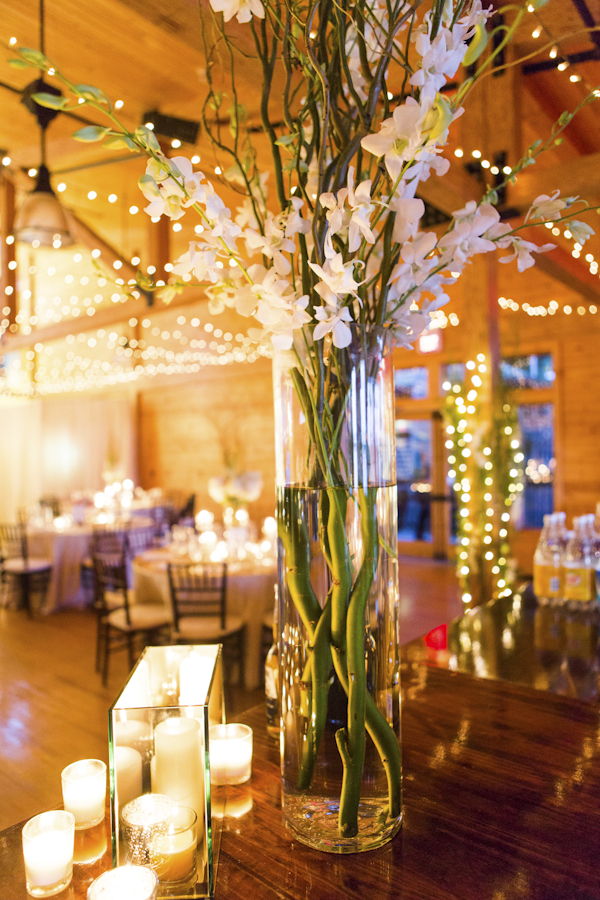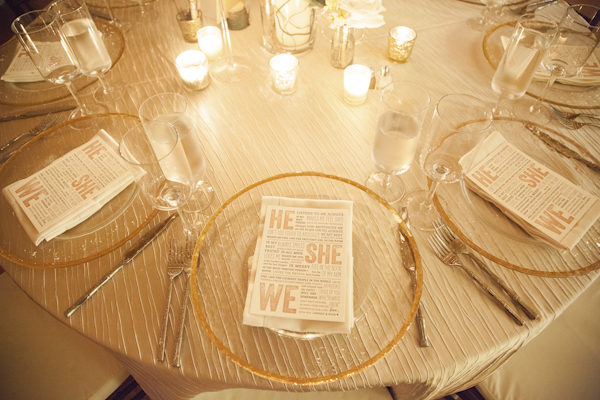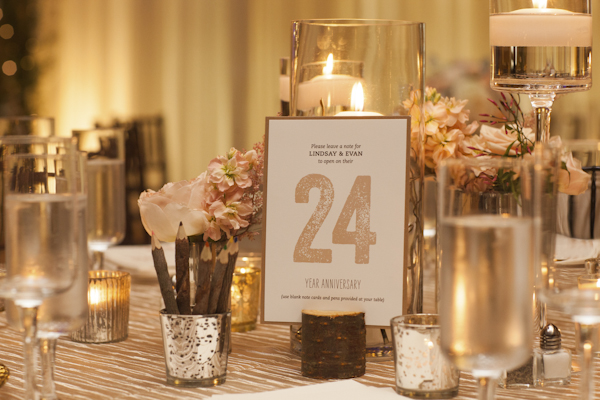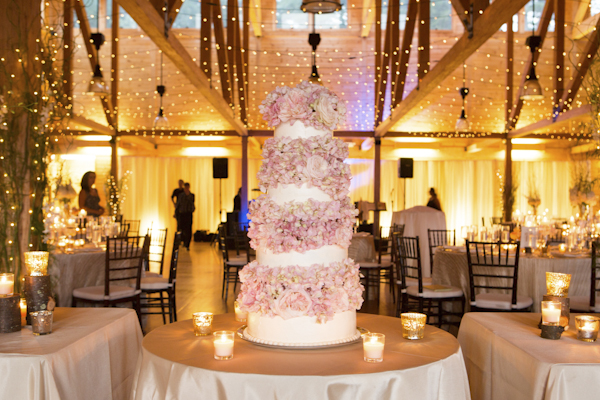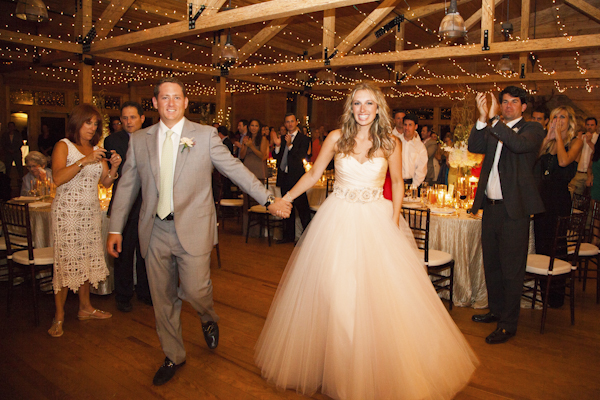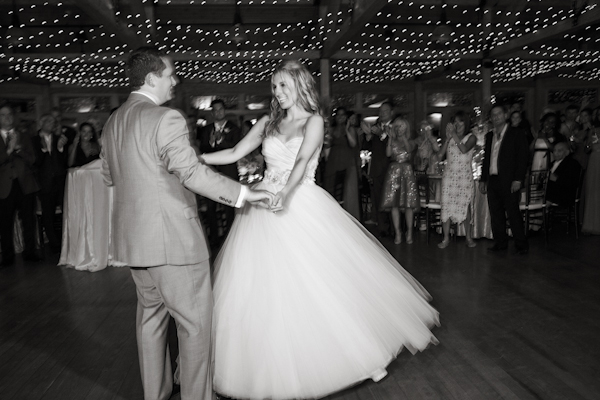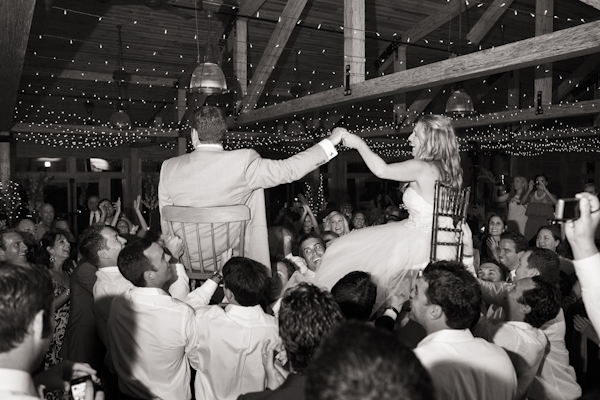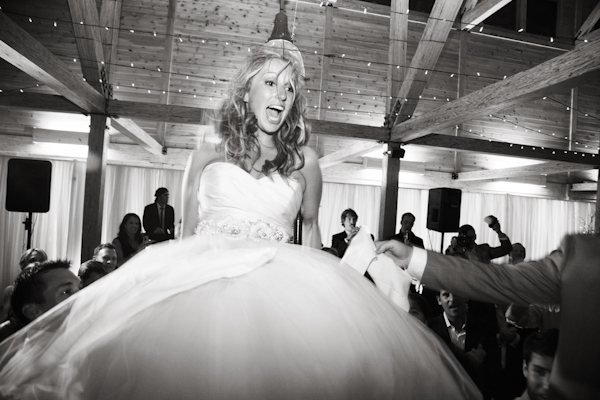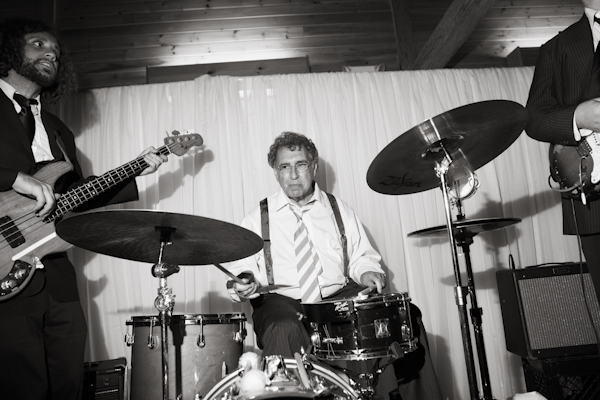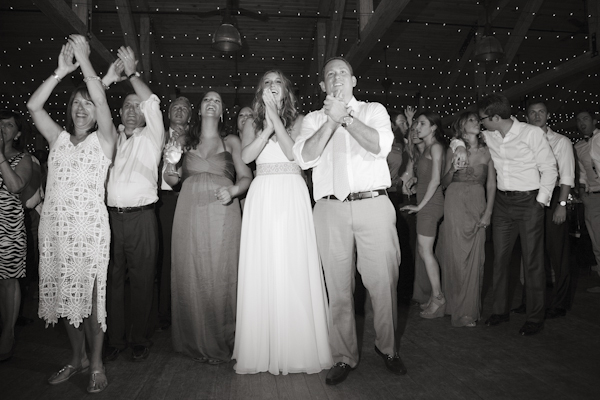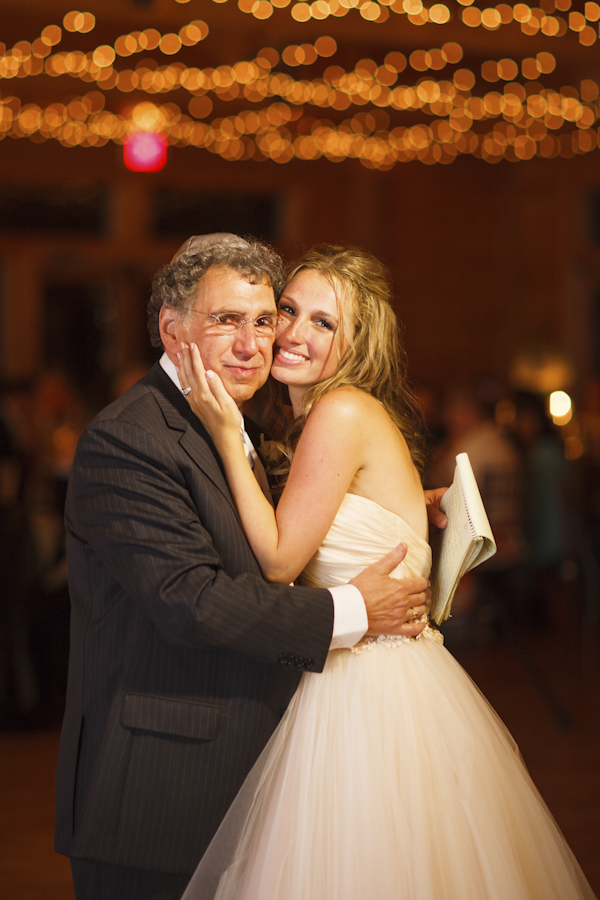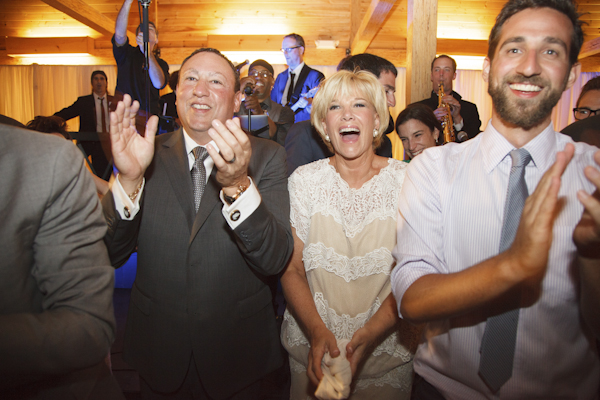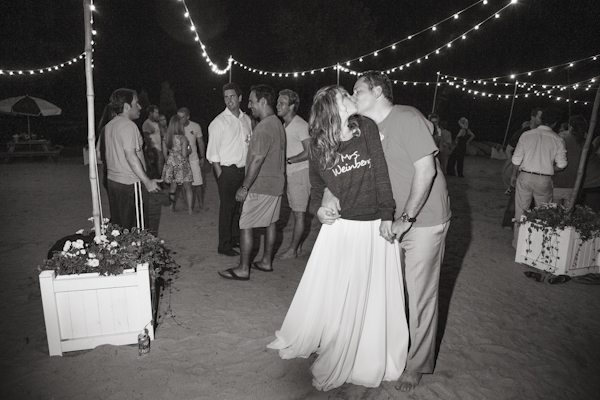 The Wedding Team:
Photographer: Adam Sjöberg and Nathan Smith for Ira Lippke Studios
Wedding Planning and Design: Beautiful Days
Ceremony and Reception Venue: Camp Takajo
Videographer/Film Maker: Cinematic Stories
Officiant: Rabbi David Wolfman
Invitations & Print Pieces: Gus & Ruby Letterpress
Floral, Decor & Lighting Design: Beautiful Days
Catering and Cake: Aurora Provisions
Wedding Dresses: Lazaro and Romona Keveza via Kleinfeld Bridal
Bridal Accessories: Jimmy Choo (shoes) and Kwiat (jewelry)
Bridesmaids' Apparel & Accessories: Amsale
Bride's Hair and Makeup: Emir Pehilj
Bridesmaids' Hair and Makeup: Joanne McDonough of Joya Beauty, Susan Monahan, Ginamarie Matta
Ceremony Music: Dave Delaney
Cocktail Hour Music: Matt Jenson
Reception Music: Sultans of Swing
After Party DJ: Dave Delaney
Transportation: Camp Takajo
Favors and Bridal Party Gifts: Cloz Company
Rentals: One Stop Tents & Events and Be Our Guest Inc.
Draping: Maine Event Design & Decor
Rings: Radcliffe Jewelers (engagement ring) and Kwiat (wedding bands)
Thank you Lindsay and Evan for sharing your magical day with us!
Looking for more inspiration? Check out our image gallery for more gorgeous photos!