Sweet and beautiful from start to finish, Carrie and Jim's Newport Beach wedding at the Big Canyon Country Club has the softest color palette with shades of cream, pink and gold. Every detail is elegant and sparkling – and Troy and Aimee Grover of Troy Grover Photographers captured it wonderfully.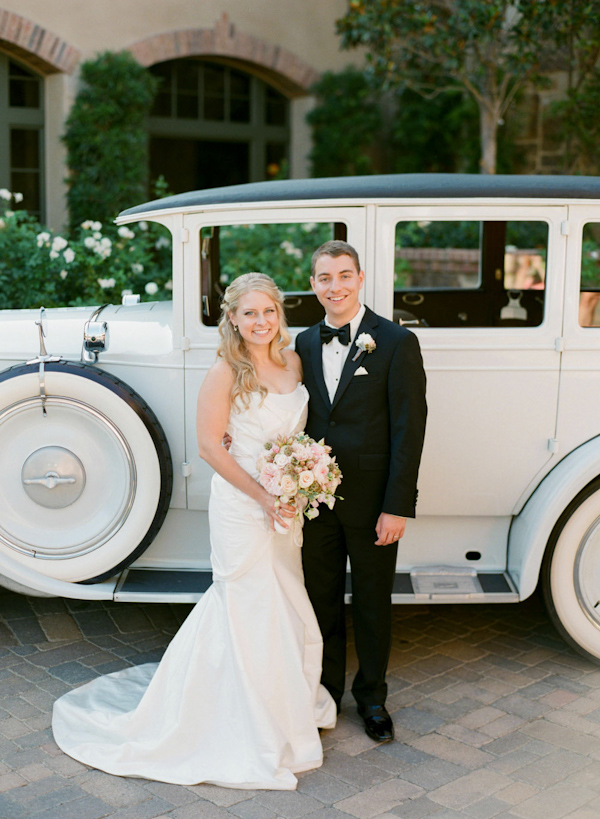 The Couple: Carrie and Jim
The Wedding: 9.21.2013 – Big Canyon Country Club, Newport Beach, California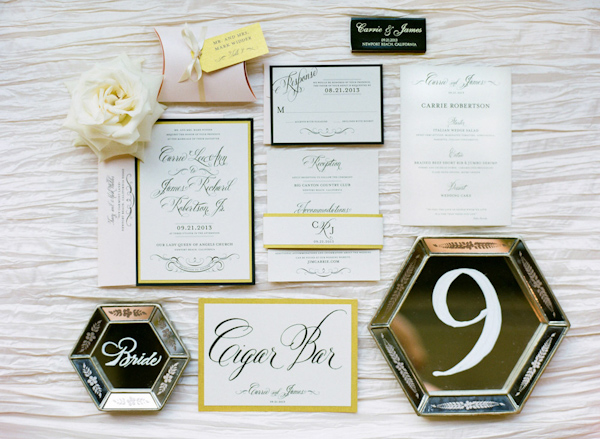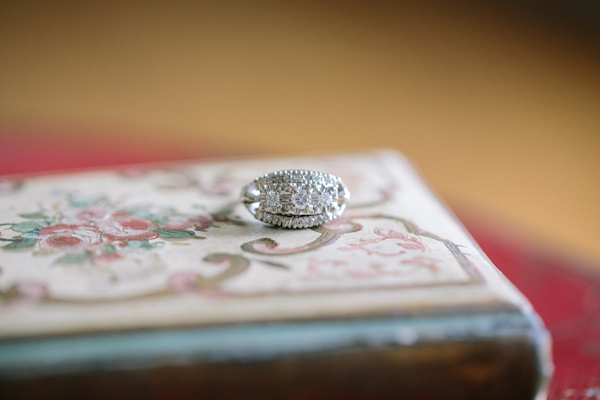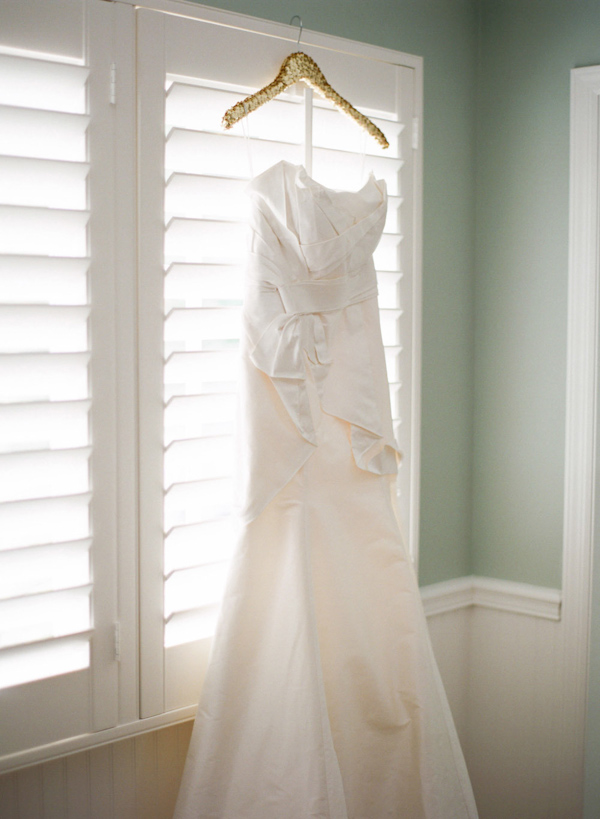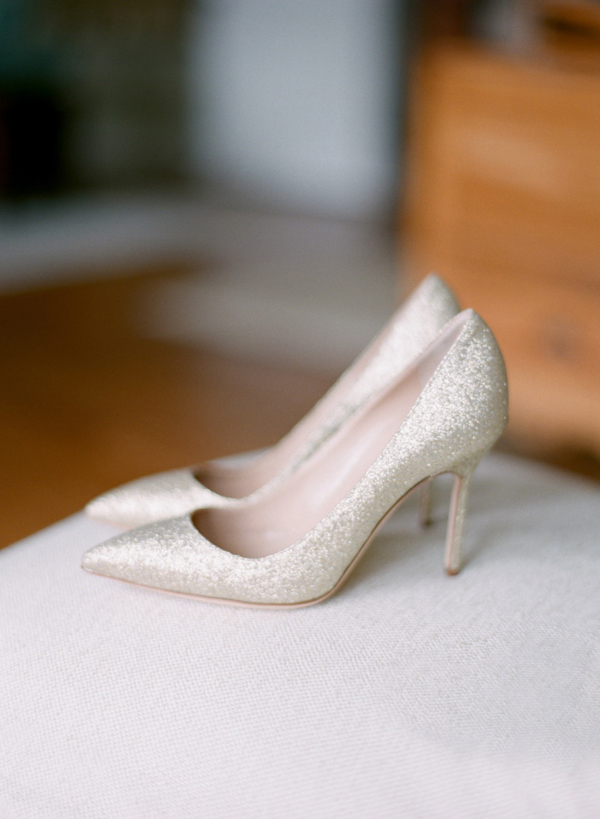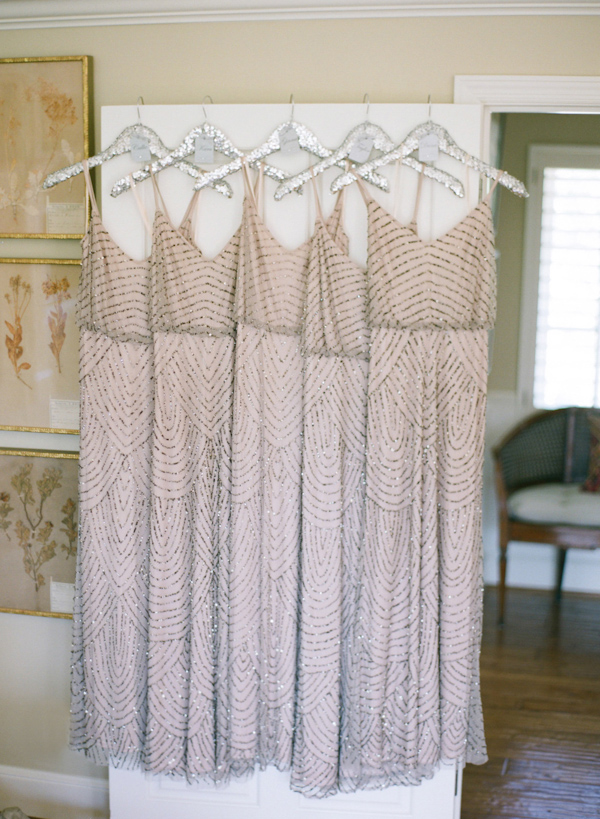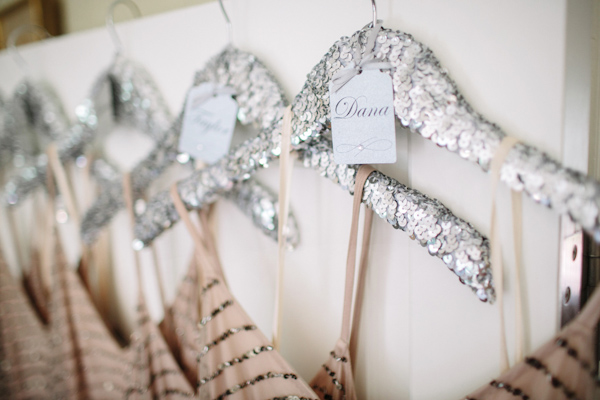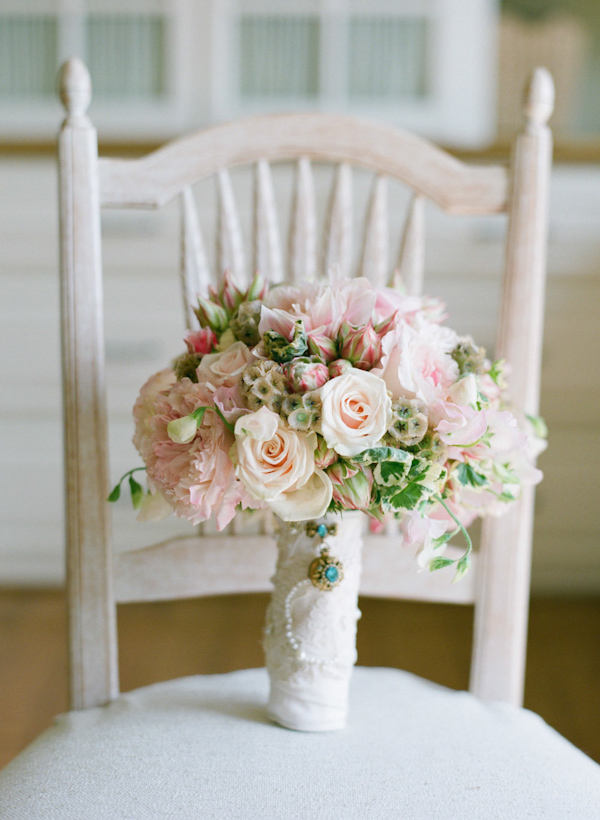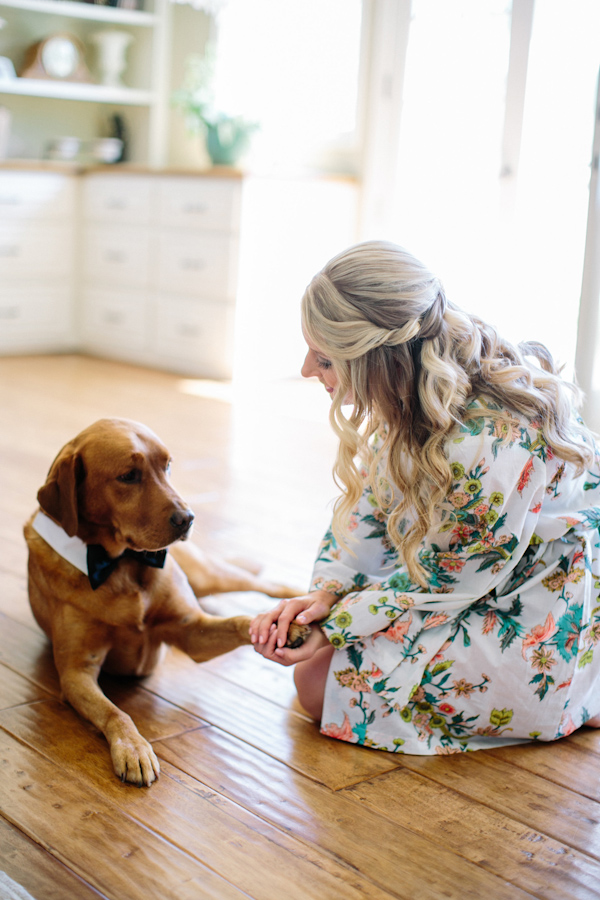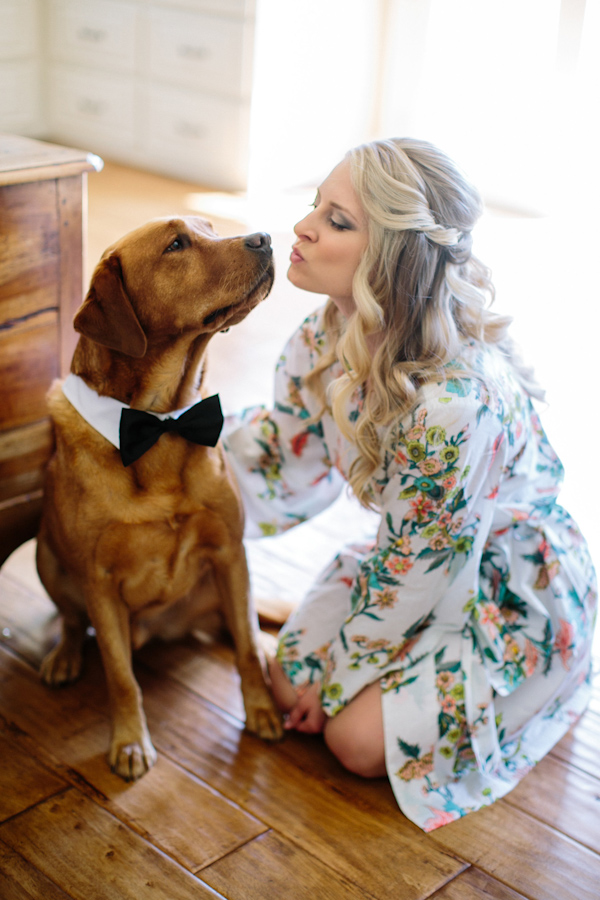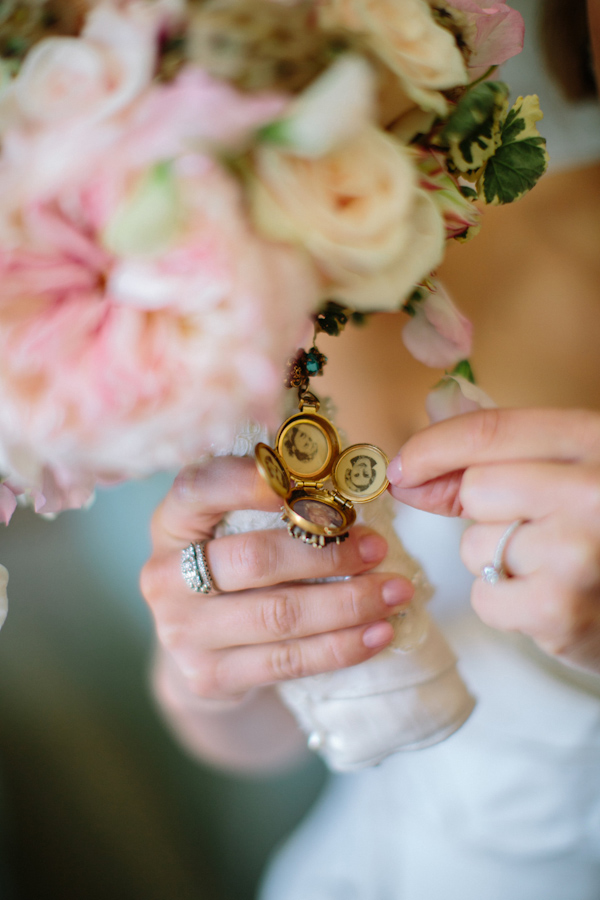 The Goals: We wanted a wedding that felt timeless and personal. Although the wedding was in my hometown in California, it was important to us to incorporate a few things that reminded us of Michigan (the groom's home state and where we both currently live), like our guest's favors and playing "Don't Stop Believing" early in the night. We also wanted to make sure our guests had fun surprises throughout the day, from the wands they waved after the ceremony, the coffee and cigar bar at the reception, and our late night french fries and grilled cheese sandwiches.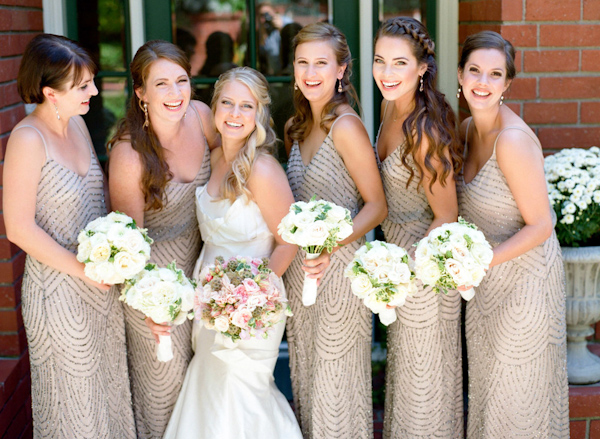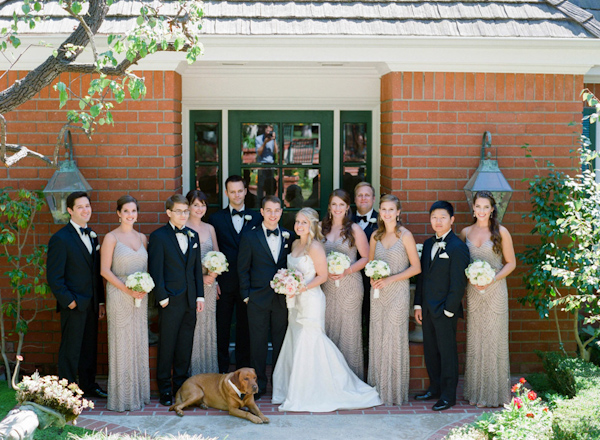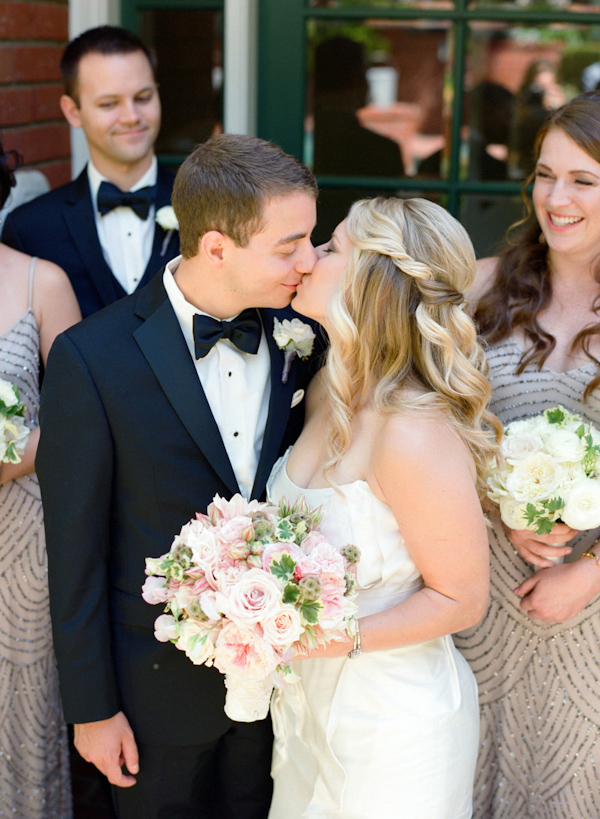 The Design: When my wedding planner and I went to explore fabrics for the tablecloths, that is when the whole look felt like it came together. We chose pink and white and gold fabrics that were soft, sparkly, and elegant. They were traditional but a little bit unique, which I loved — the cake table fabric we picked made it look like it was sitting on a cloud. Choosing everything else after that was a breeze. The flowers were easy — we showed our florist the images of the tablecloths we picked and I had told her I loved mercury glass and she just knew exactly what to do. We chose the lucite chairs because they blended in so seamlessly with everything else. I worked with Jen Simpson to design a really classic looking suite of stationery that went with everything that day. The reception was a like a beautiful, pristine garden — it was very clean with a lot of pale pinks and creams and white.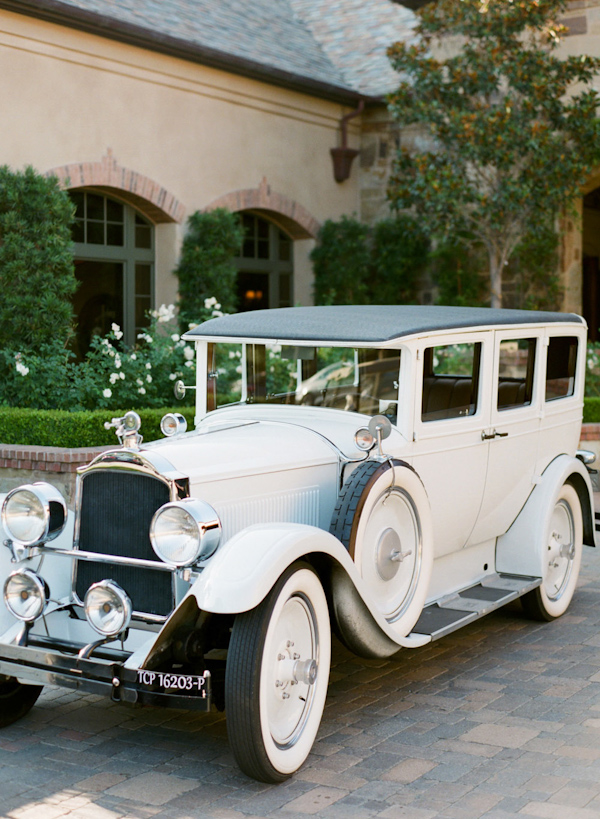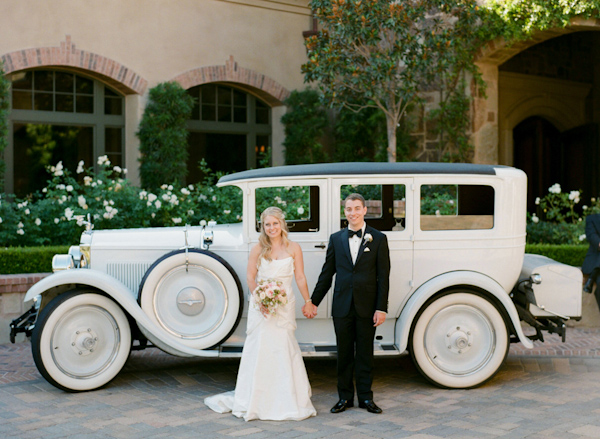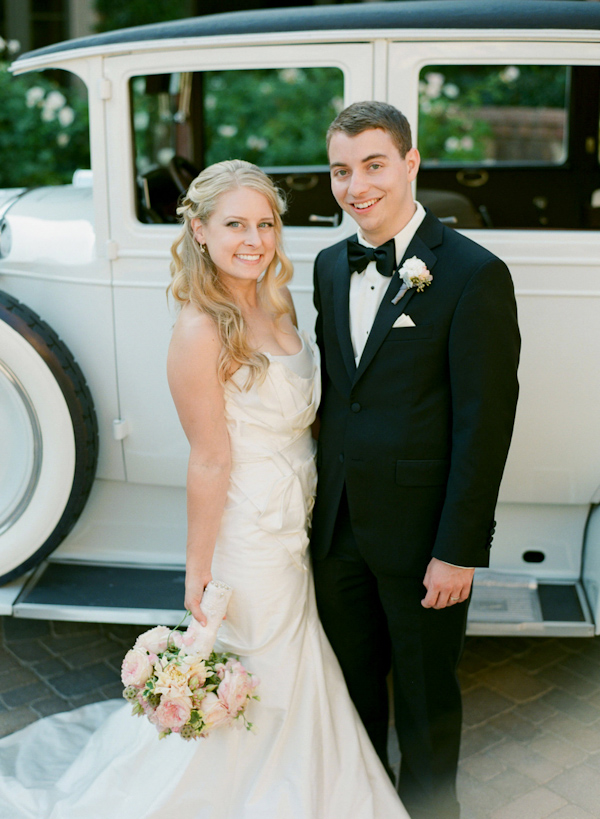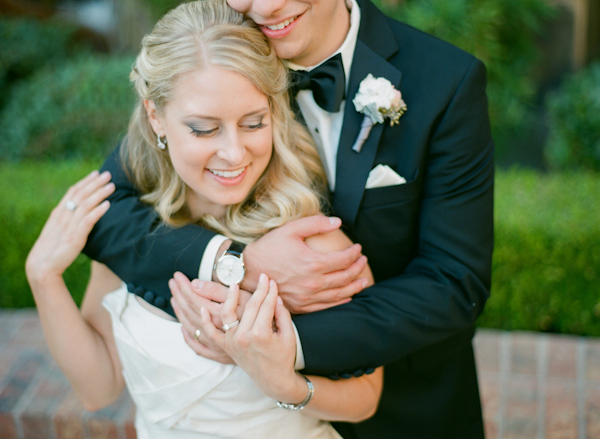 The Look: I didn't really know what dress would work well on me because I am VERY short (5'1"), but I had always figured I would have a more typical, princess-y style dress when I got married. I ended up choosing something a lot more fitted, and I was very happy with it and how it worked with my height and figure. I used a lot of my grandmother's vintage jewelry for accessories. I know she would have been happy to see me wearing the watch her father had given her as a girl.
I was even more excited about my bridesmaid dresses though, to be honest! I just really loved the sparkle and was so excited to see how they looked on everyone. It took me longer to find what I wanted them to wear than it took me to find my own dress (very true story). I really wanted them to shine that day, not just me — I think my friends were one of my best accessories that day.
My husband picked out the tuxes he wanted his guys to wear. He was very adamant about them all wearing classic tuxedos and bow ties. He himself insisted on wearing a cummerbund for the day, even though he was told it was an "outdated" look for today. Jim stuck to his guns and wore the cummerbund, and we both loved how he looked in it! So to any brides or grooms who are being told it's not in anymore, don't listen to them! It looked amazing.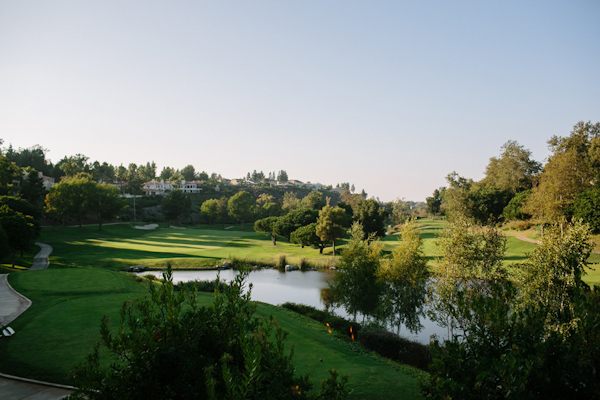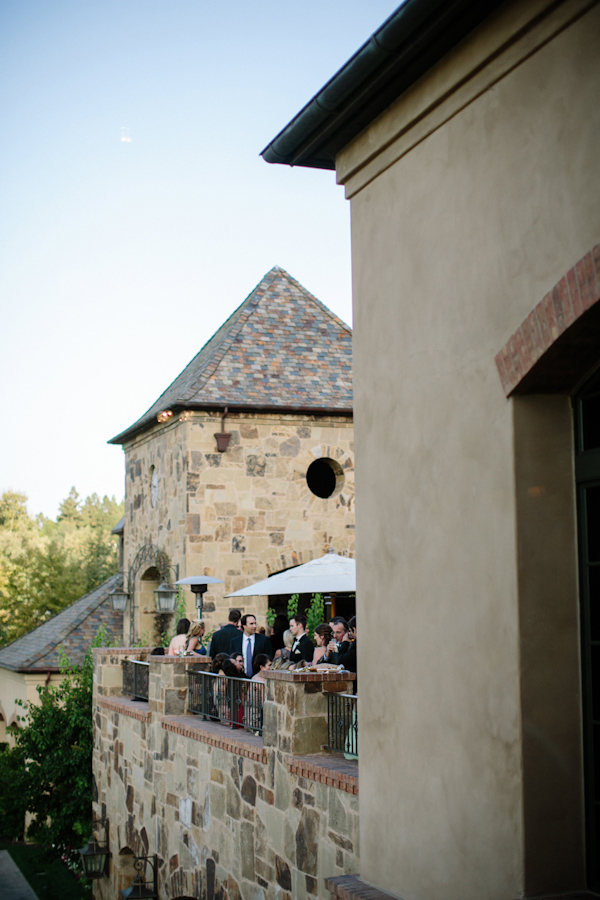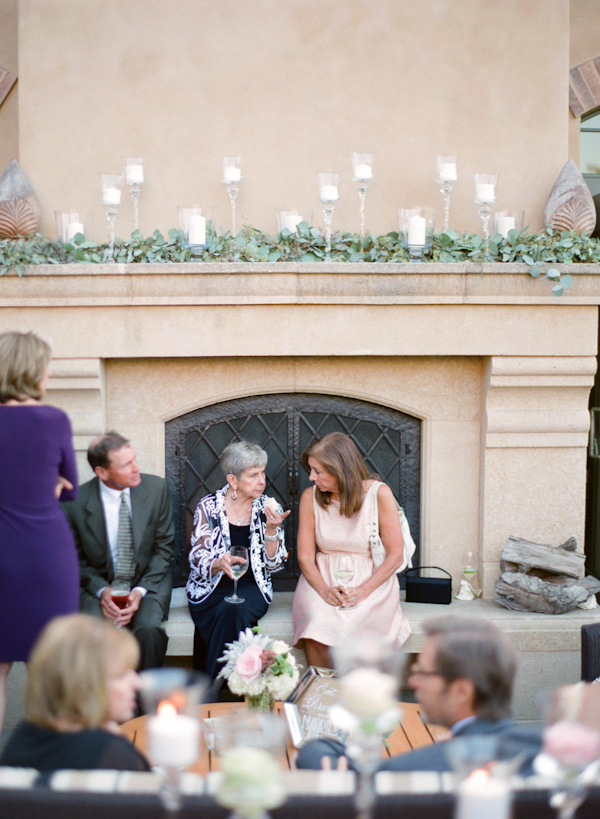 The Moments: I loved the moment right after the ceremony that we had by ourselves. We both teared up a bit once we were alone. The quiet moments you share on your wedding day are few and far between, and I know we cherished them immensely.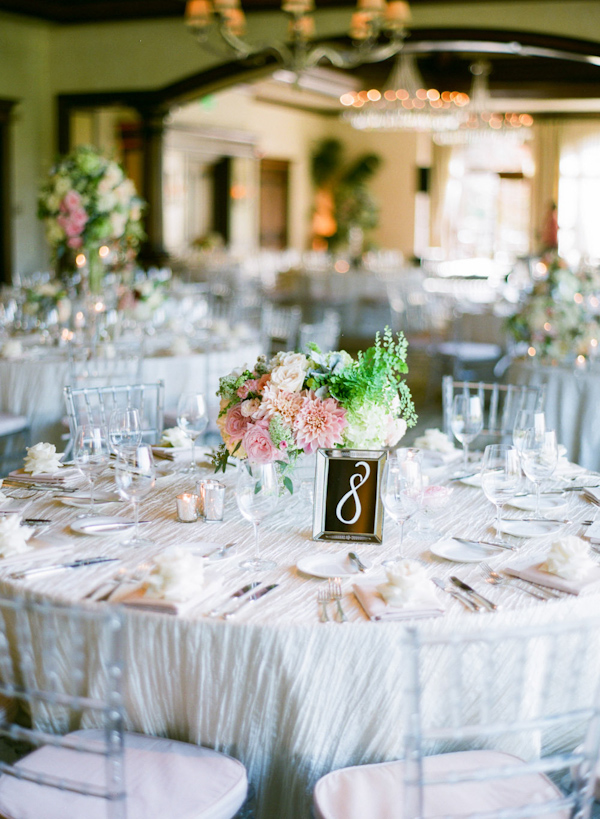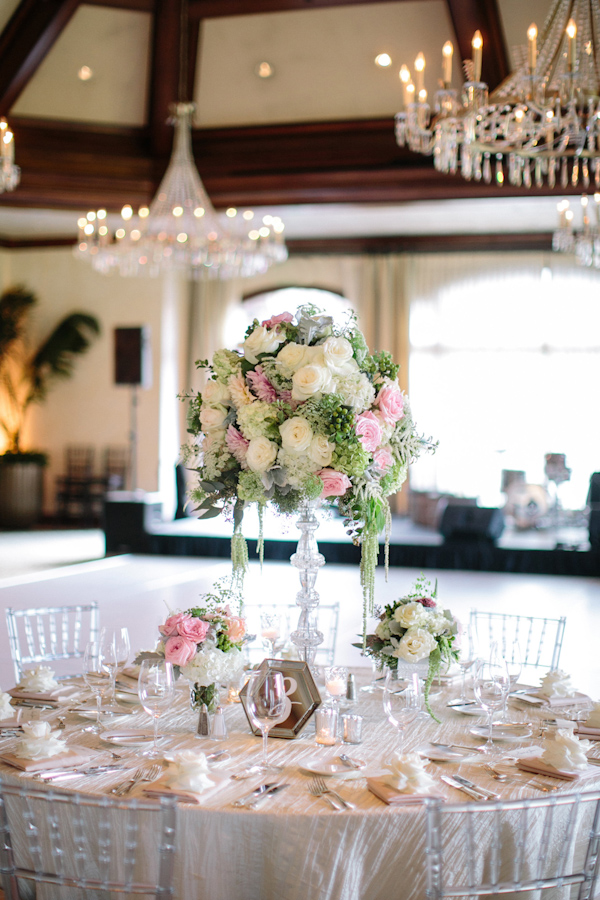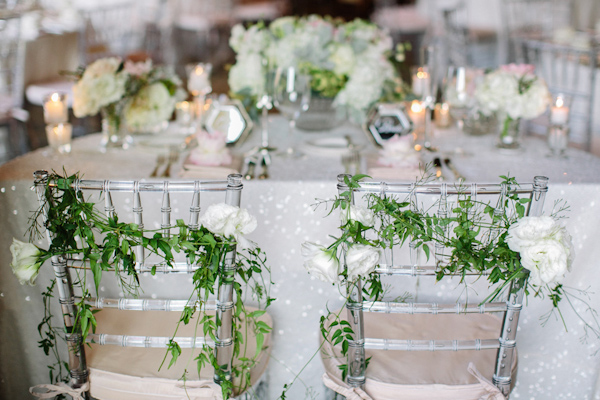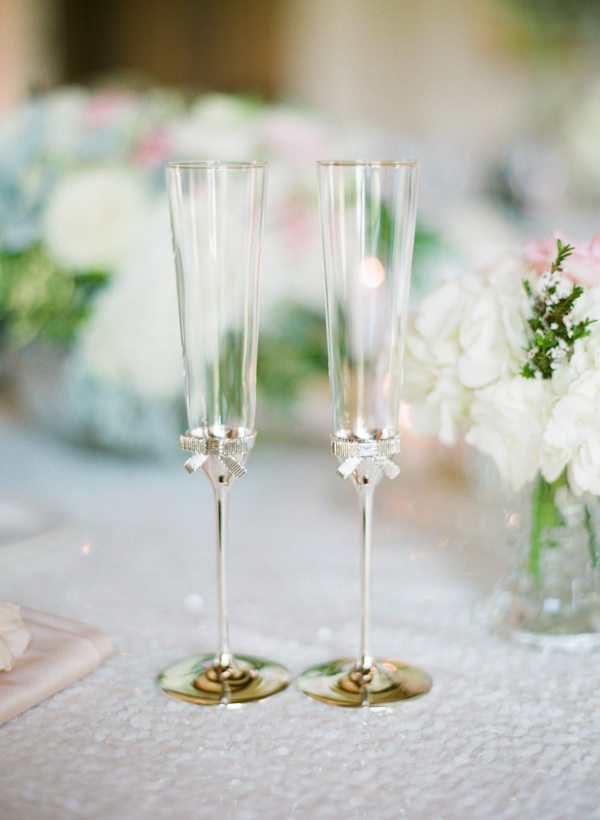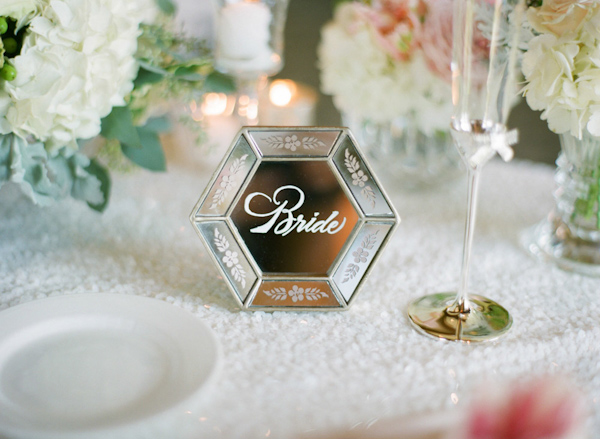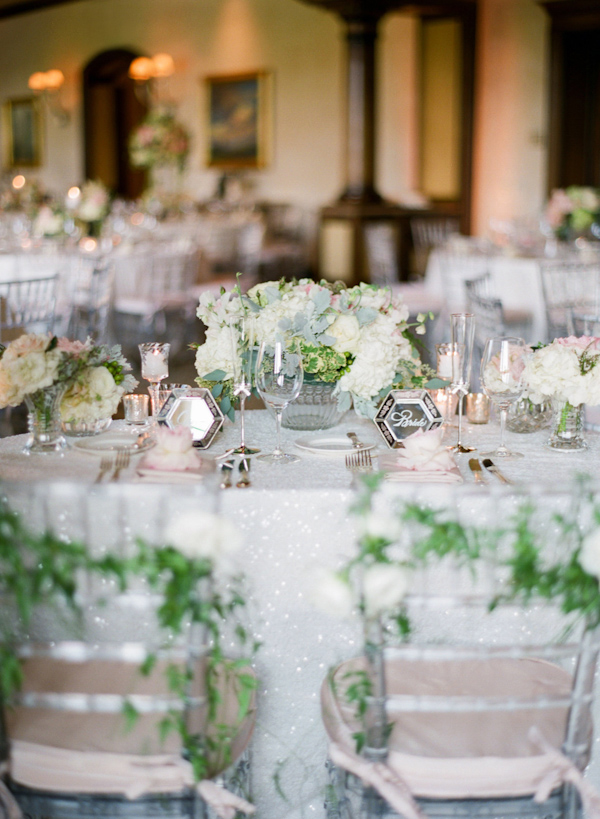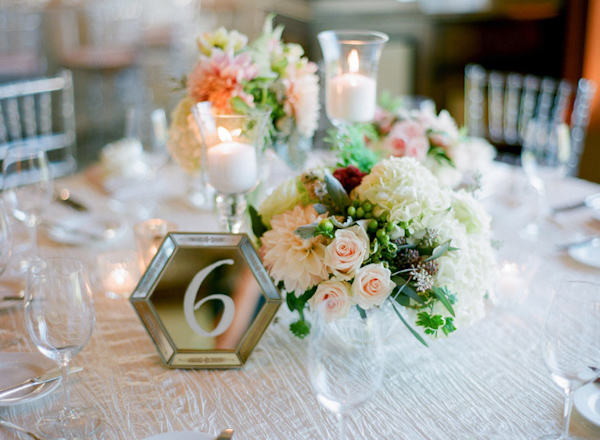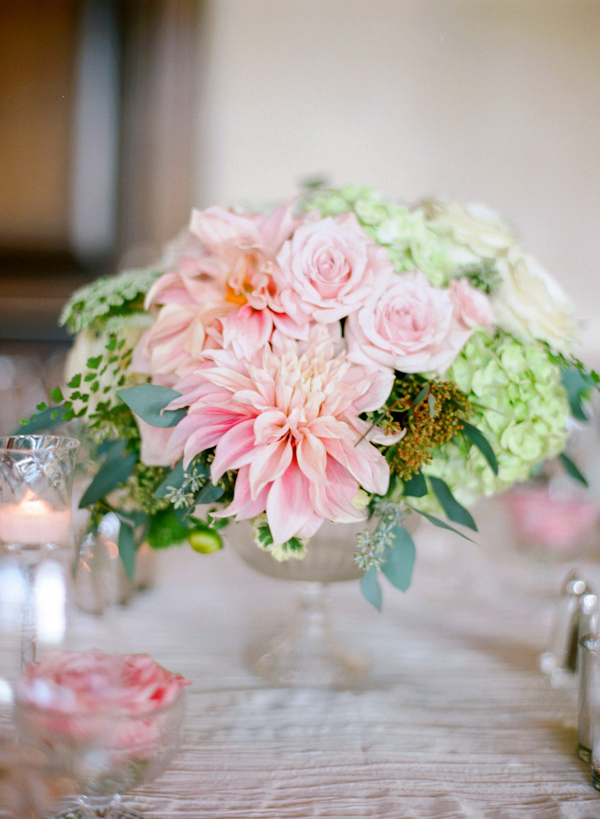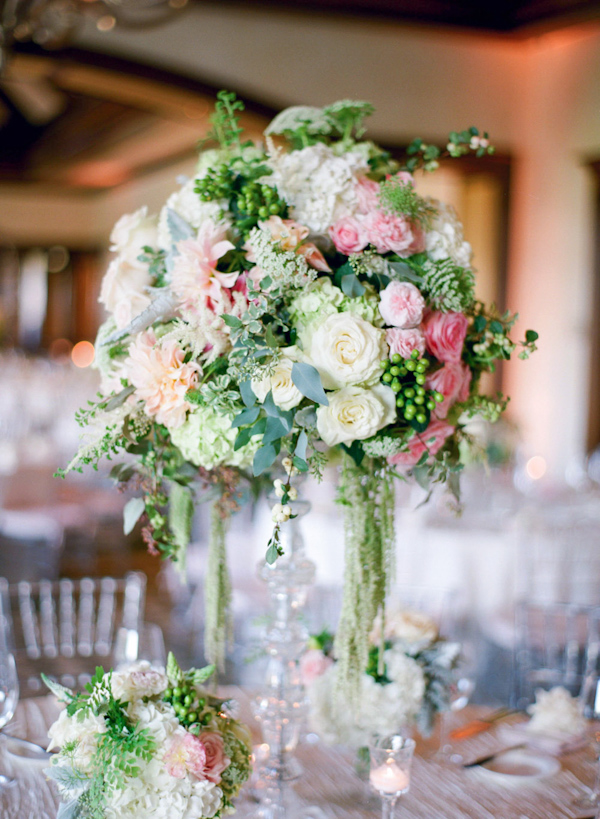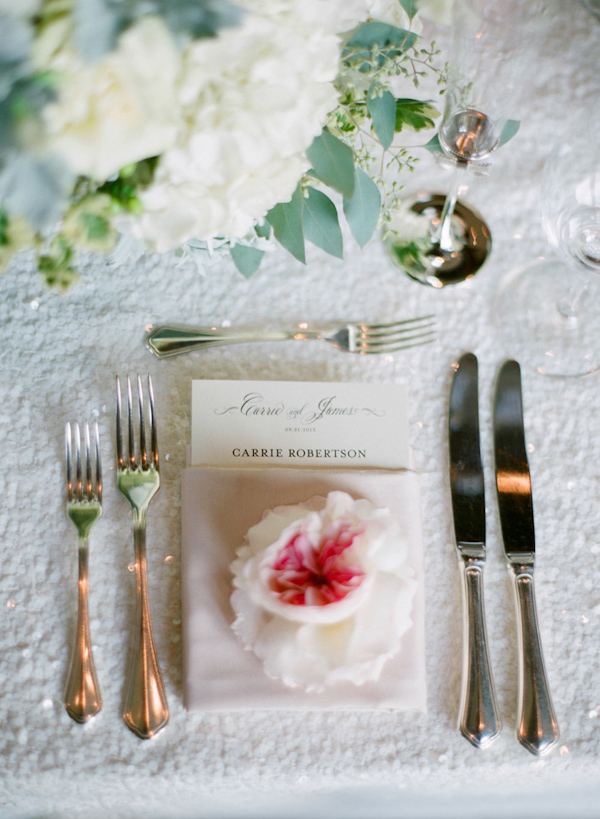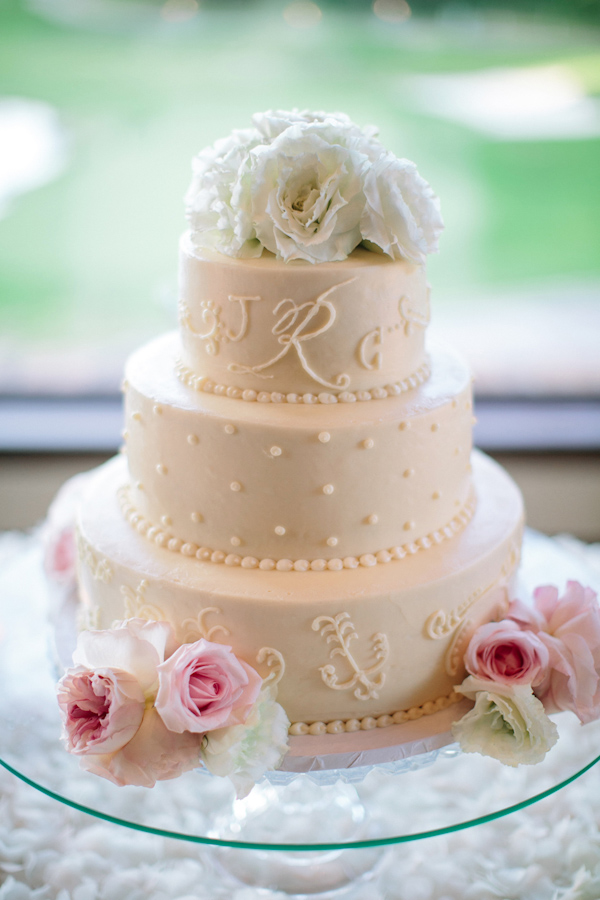 The Advice: My advice to another bride would be to take care of yourself! Get lots of sleep the week of the wedding, take vitamin C, and don't stress! I got sick immediately after the reception and I know I'm not the only bride who has experienced this. It happens! Bodies are amazing machines but you can only run on adrenaline for so long. Take care of yourself!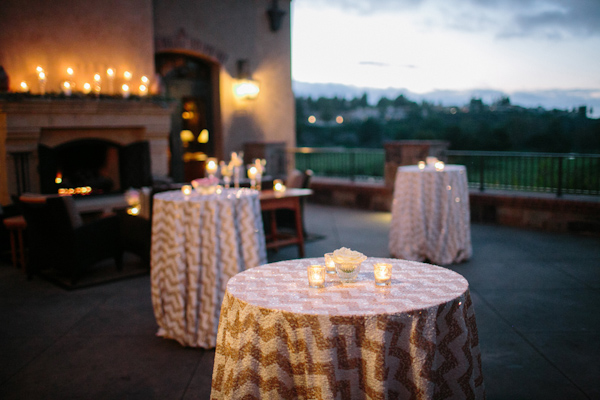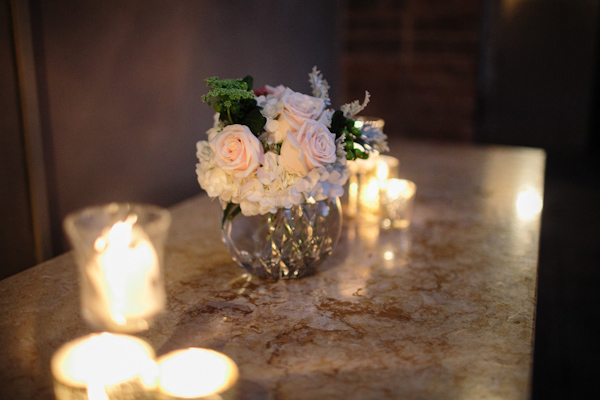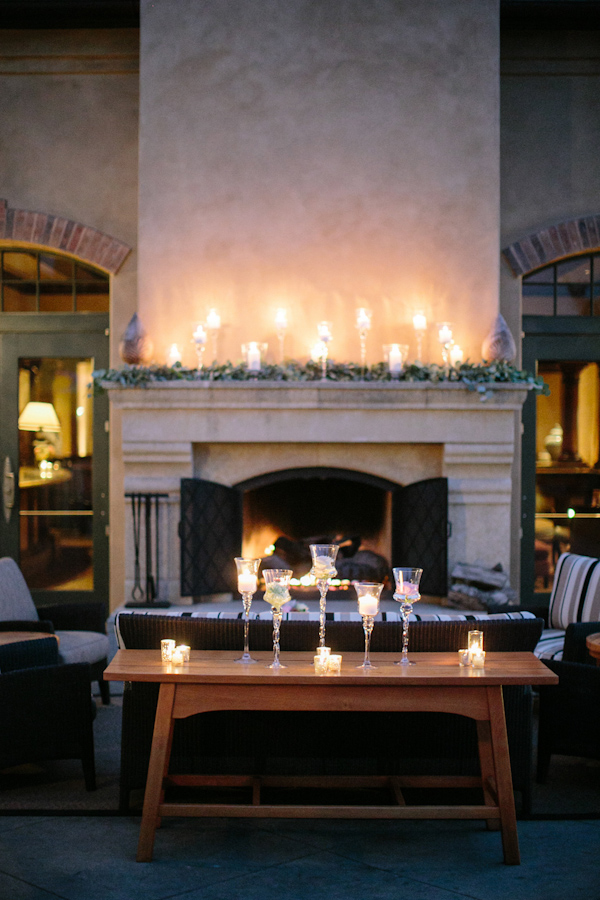 The Wedding Team:
Photographer: Troy Grover Photographers
Event Planner: Brooke Keegan Weddings and Events
Ceremony & Reception Venue: Big Canyon Country Club
Videographer/Film Maker: Taylor Films
Officiant: Father Kerry of Our Lady Queen of Angels
Invitation Designer: Jen Simpson Design
Catering: Big Canyon Country Club
Florist: Elegant by Design
Cake: Susie Cakes
Wedding Dress: Magdalena Gmyr
Bridal Accessories: Plum Pretty Sugar (robe), Manolo Blahnik (shoes), Sara Gabriel Veiling (veil)
Bridesmaids' Apparel: Adrianna Papell
Groom's Apparel & Accessories: Vera Wang via Men's Wearhouse
Hair & Makeup: Kacee Geoffroy
DJ: Unite Entertainment
Live Music: Encore of West Coast Music
Transportation: Classic Limos, VIP Limousines & Coaches
Dance Instruction: Arthur Murray Dance Studio
Favors: Zingerman's Zzang! Candy Bars
Rentals: Chiavari Chair Rentals, La Tavola Fine Linen
Lighting: The AKJohnston Group
Rings: Tapper's Diamonds & Fine Jewelry
Thank you Carrie and Jim for sharing your beautiful wedding with us!
Looking for more inspiration? Don't miss out on our Wedding Photo Gallery for amazing wedding ideas, color inspiration, decor and more!