Mary and Derek had so much to celebrate at their LA wedding – their union, their friends and families, and…New Year's Eve! Complete with gold glitter, confetti, and party hats, their gorgeous event that celebrated both their new life together and new year was impeccably planned by Modern LA Weddings and captured by Callaway Gable. Enjoy the photos that captured every moment, and be sure to check out their page in our Real Wedding Library for more details on the planning and pros!
The Goals: The focus of the wedding was having fun and making sure that the guests were having a great time – so I could sit back and enjoy my wedding and New Year's Eve! It was also really important that the wedding be personal. We would not have enjoyed a wedding that looked great, but had no significance.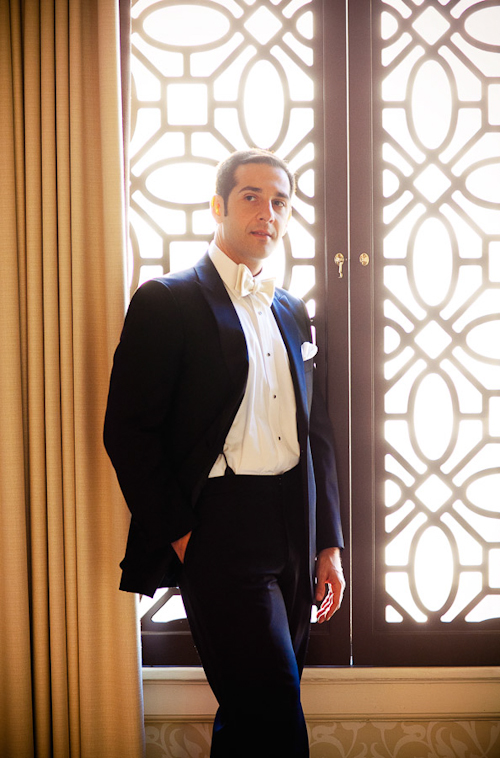 The Vision: Initially, I wanted my wedding to be a lot less formal than it ended up. I had this idea for a colorful, edgy, NYE party in an industrial setting. In fact, we were slated to have the wedding at a warehouse in Culver City, but about six months before the wedding, the warehouse informed us that they could no longer honor its commitment to our wedding date! Yikes! Fortunately, I had an amazing wedding planner, Nam Lam of Modern LA Weddings, who pushed us to look at all different types of venues, including the LA Athletic Club. Choosing the club really set the tone of the wedding. It went from something that was less formal and edgy, to a black tie, Old Hollywood style soiree.
From there, we took that theme and etched our personal touches on the event. For example, my husband loves Rocky, so he had a Rocky cake topper made. The amazing people at Hansens were able to translate that Rocky cake topper into a cake design that fit with the formal feel of the wedding.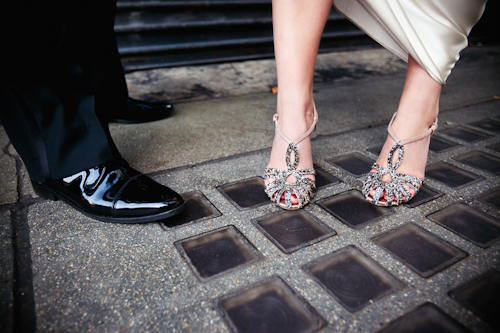 The Look: I may be a little anti-bride here, but I didnt think there was just one dress out there for me and I didnt have any specific design in mind. I liked all of the six dresses that I tried on, and I could have gone with any one of them. I ended up choosing a dress that didnt look like anything else I had seen out there (and maybe for good reason – it showed EVERY imperfection). It was a very glamorous dress, so that set the tone for the groom and bridesmaids attire.
The Moments: My favorite parts were getting ready with my girlfriends, the ceremony, and a moment near the very end of the night. A lot of people had already left, but a group of my really close friends remained. We did a group dance that ended up in big group hug. Oh, and of course, ringing in the New Year with my wedding guests!
Almost everything was a wedding planning success (thanks Nam!), but my husband would say that the flutter sticks that he picked out for the NYE Countdown were a big hit.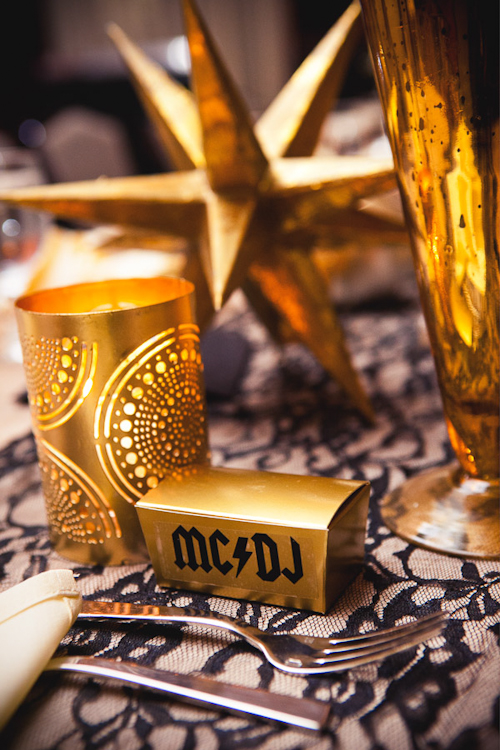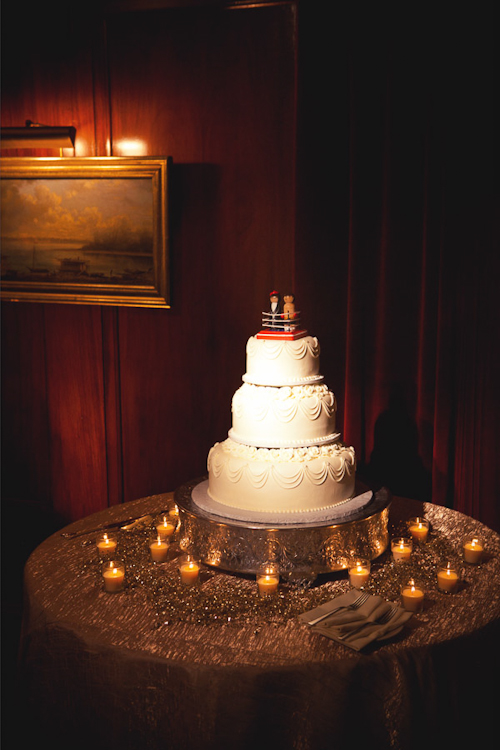 The Pros: For more details on Mary and Derek's talented wedding team, please visit their page in our Real Wedding Library.
Thank you for sharing your stunning wedding and FUN New Year's Eve Party, Mary and Derek!