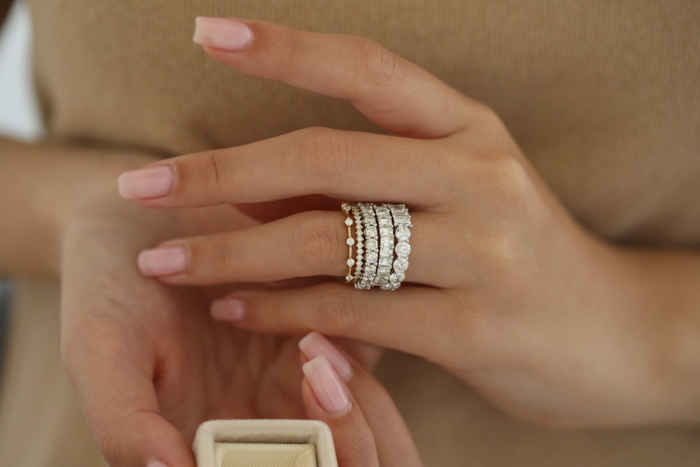 It's no secret that the holiday season is often referred to as "engagement season." While temperatures outside are cooling, we're eagerly awaiting holiday engagement announcements. Joining us in the excitement this year are our friends at Nature Sparkle. In fact, they want to help folks who are ready to pop the question this holiday season with an extra special engagement ring giveaway.
That's right, the team at Nature Sparkle is hosting an engagement ring giveaway for Junebug readers—that's you! Read on to learn more about their gorgeous rings, the incredible team behind the products, and how you can enter to win an engagement ring this holiday season.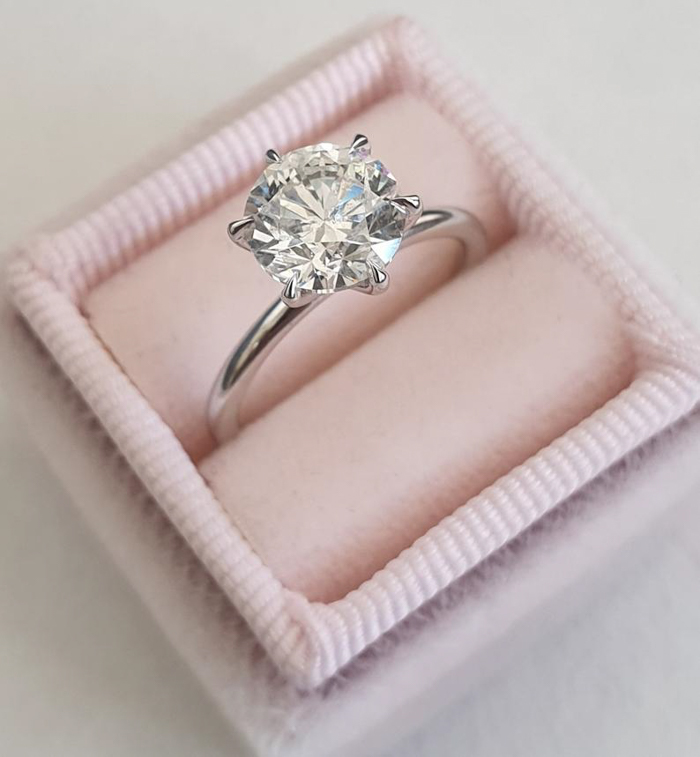 Who is Nature Sparkle
You may be familiar with Nature Sparkle's website, Instagram, or even their Etsy store from their early days. But they aren't just an online-only store! You can also make appointments to shop in person at their New York City showroom located, of course, in the Diamond District at 580 5th Ave.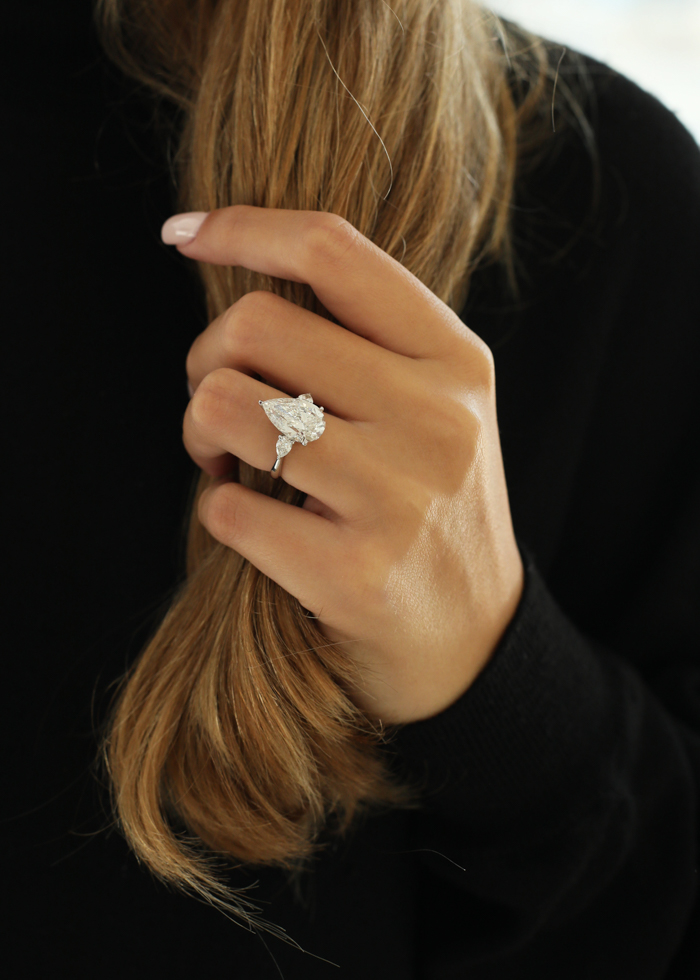 Their commitment to providing the best customer service possible is one of their greatest qualities. Buying an engagement ring can be scary—or overwhelming to say the least—so it's important to work with the right jeweler to ensure the process is pleasant and done at a comfortable pace. Whether you're looking for the perfect engagement ring to pop the question or looking to build your dream ring to send to your special someone as a hint, Nature Sparkle's team is ready to help.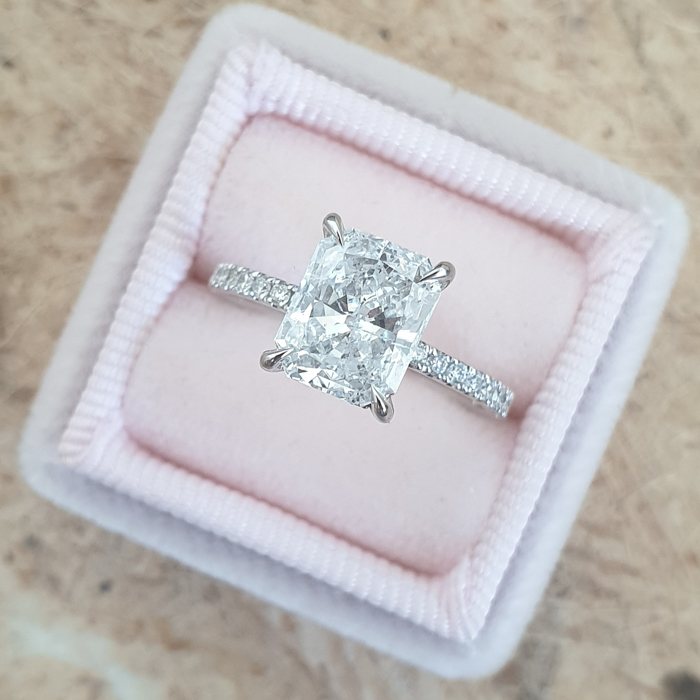 Why We Love Nature Sparkle Rings
Nature Sparkle is one of the few companies that can safely make an ultra-thin band. Their seriously thin bands can be as small as 1.3mm! Often, the slimmest that jewelers can go is 1.8mm. That .5mm, while small, makes a difference in the look and feel of the perfect band.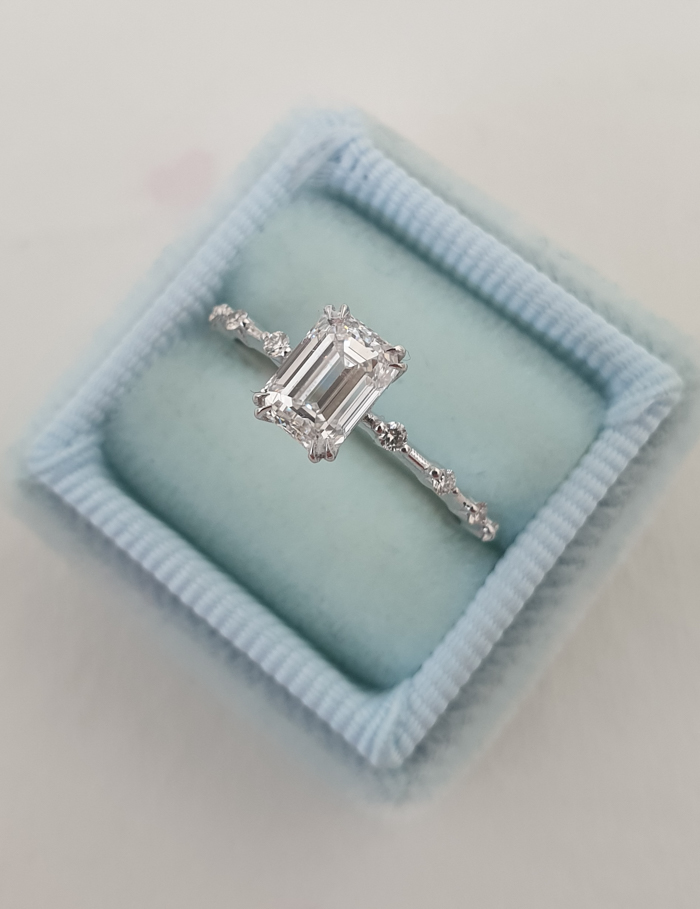 All of Nature Sparkle's rings are handcrafted by their team of jewelers and they manufacture everything themselves. Nearly everything is customizable and they work closely with their customers throughout the entire process.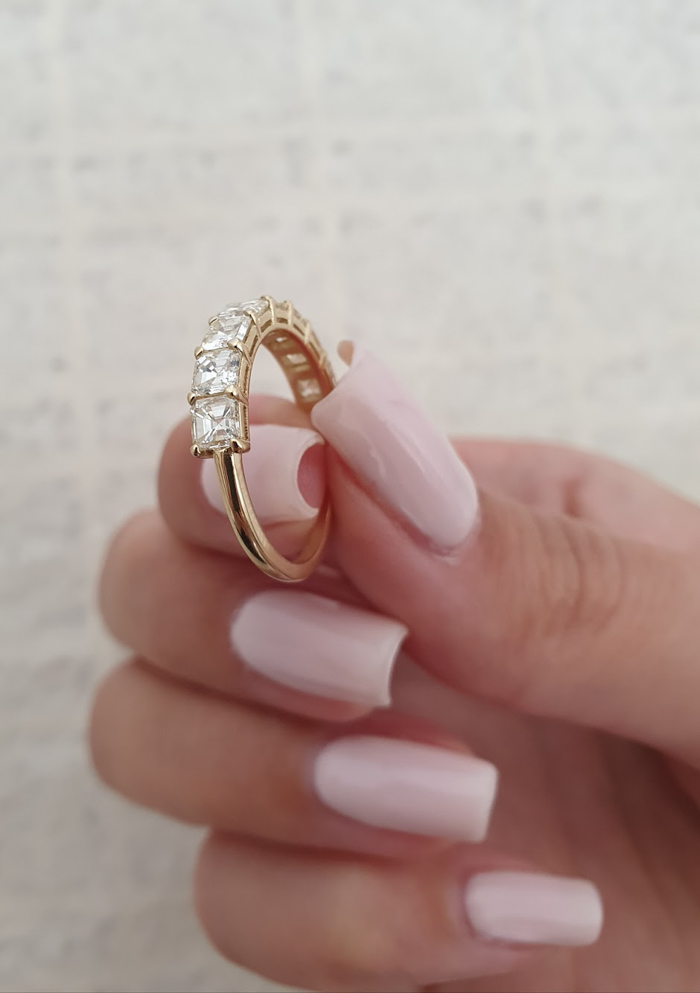 Nature Sparkle is obsessed with creating the perfect ring—which they know looks different to each of their customers. For example, if a customer requests specific dimensions for their diamonds, they do everything they can to find the option that will work best for them. Bonus—because they are so focused on the look and feel of each ring, their engagement rings are designed to sit flush with a wedding band.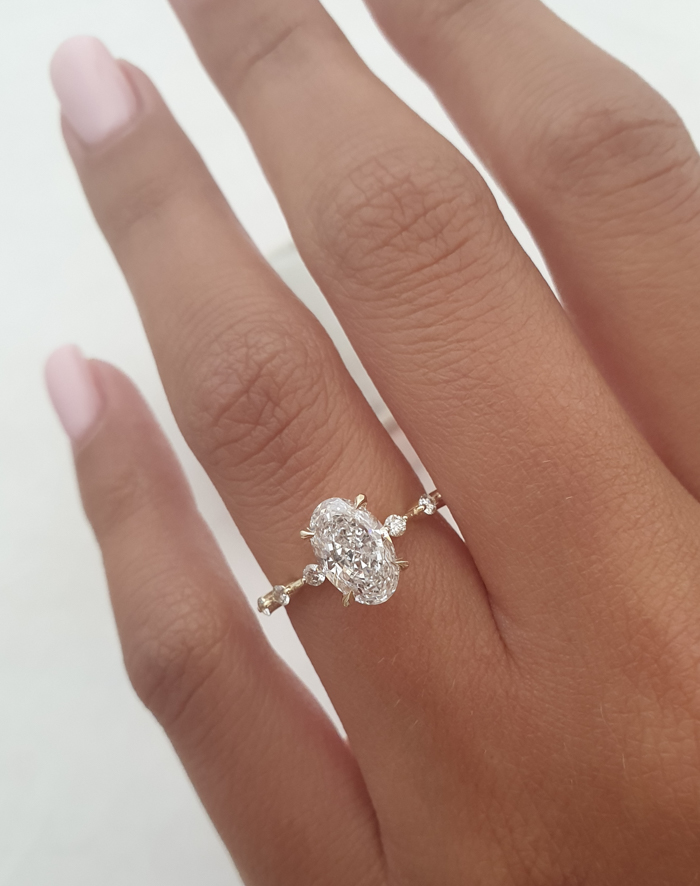 Interested in winning a 1-carat oval engagement ring from our friends at Nature Sparkle? Follow the guidelines listed below and don't forget to fill out the form.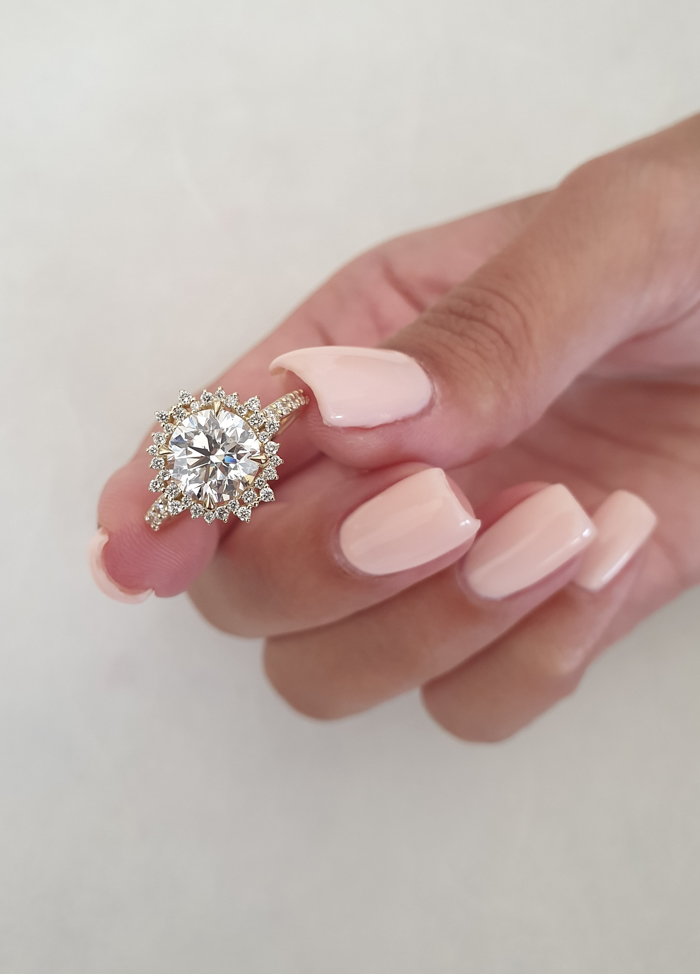 Nature Sparkle Giveaway Official Rules
To enter the Nature Sparkle giveaway, you must do all of the following:
Follow both Junebug Weddings and Nature Sparkle on Instagram
Comment on this Instagram contest post tagging at least one friend
Enter your information in the form below
You must be 18 years of age or older to enter
You must follow the instructions to enter by the close date on December 14 at 12pm CST
Winners will be notified by email on December 14 at 3pm CST
By entering, you agree to the Official Rules and the Junebug Weddings Terms and Conditions
By entering, you agree to receive emails from Junebug Weddings and Nature SparkleNature Sparkle regarding future promotions and news
Any winner based outside the US will be responsible for customs fees
Enter To Win Nature Sparkle Engagement Ring Giveaway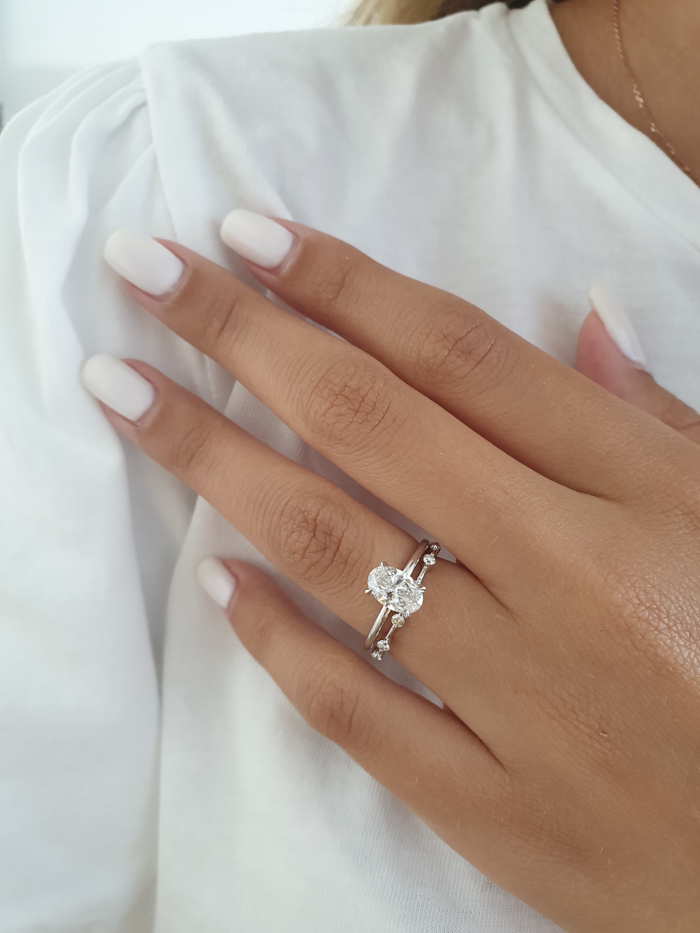 Now that you've entered this amazing giveaway, check out Nature Sparkle's selection of engagement rings on their website for inspiration on your own engagement ring. Good luck!