Kim and Jay were wed in a romantic ceremony at Hoyt Arboretum in Portland, Oregon, captured by Aaron Courter Photography. With many of the guests coming in from out-of-state, the couple wanted to share what they love most about their home in the Pacific Northwest; the great outdoors! So lovely.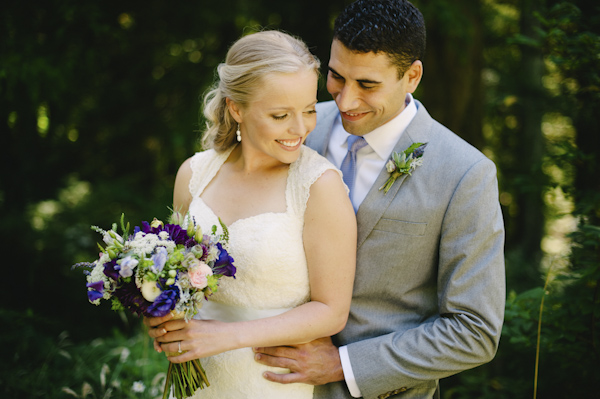 The Couple: Kim and Jay
The Wedding: 7.21.13 – Hoyt Arboretum and World Forestry Center, Portland, OR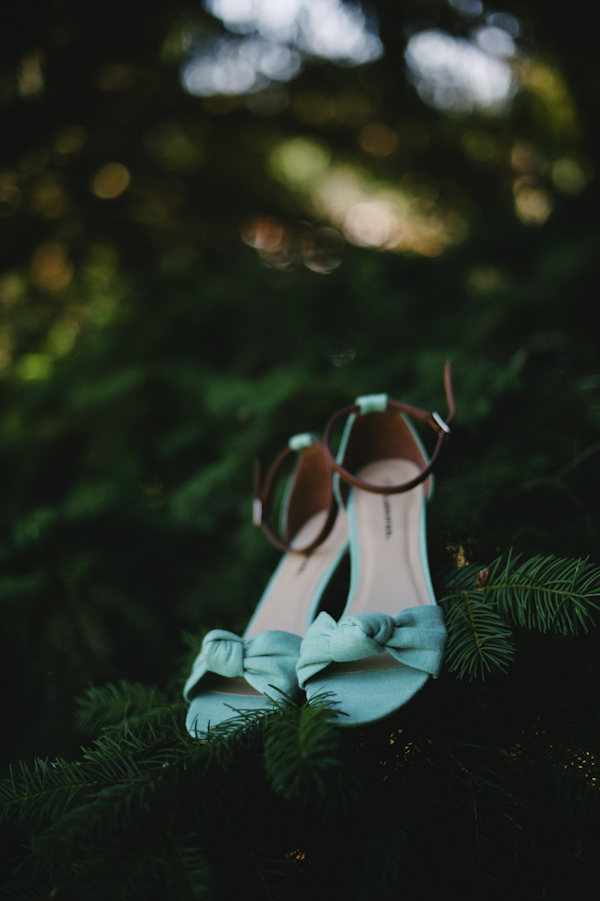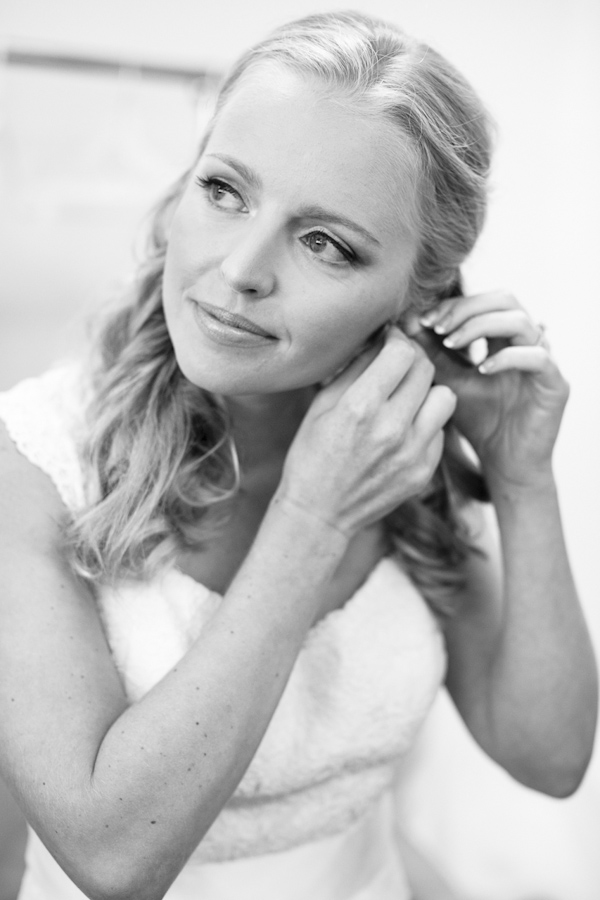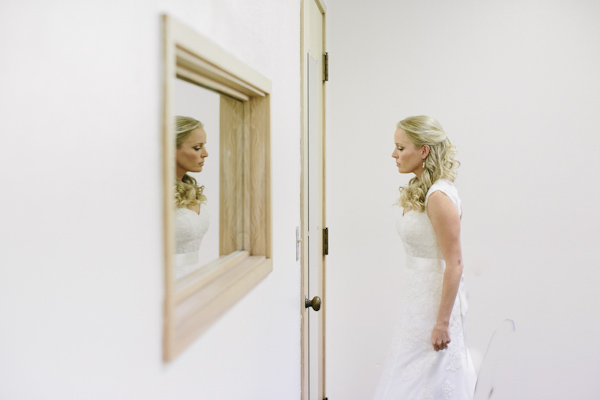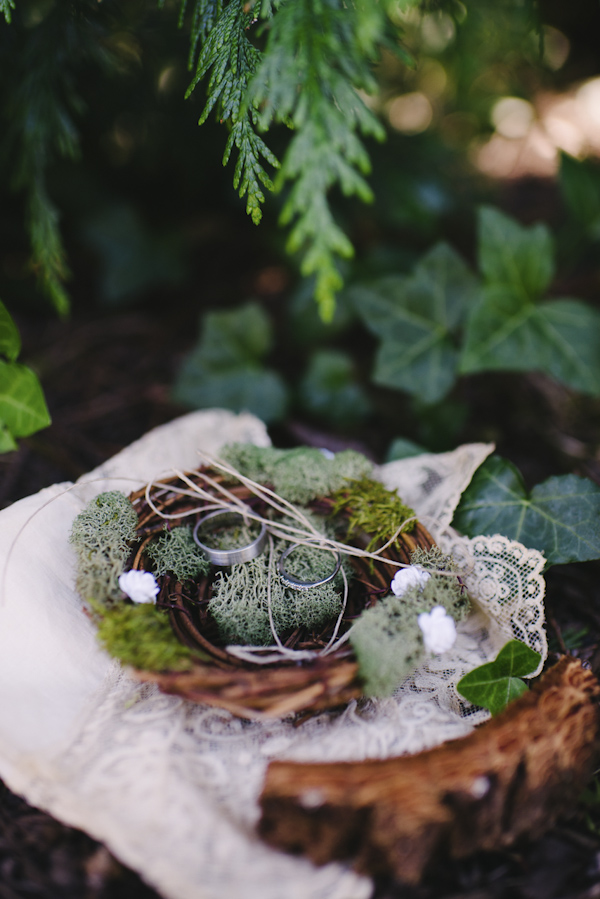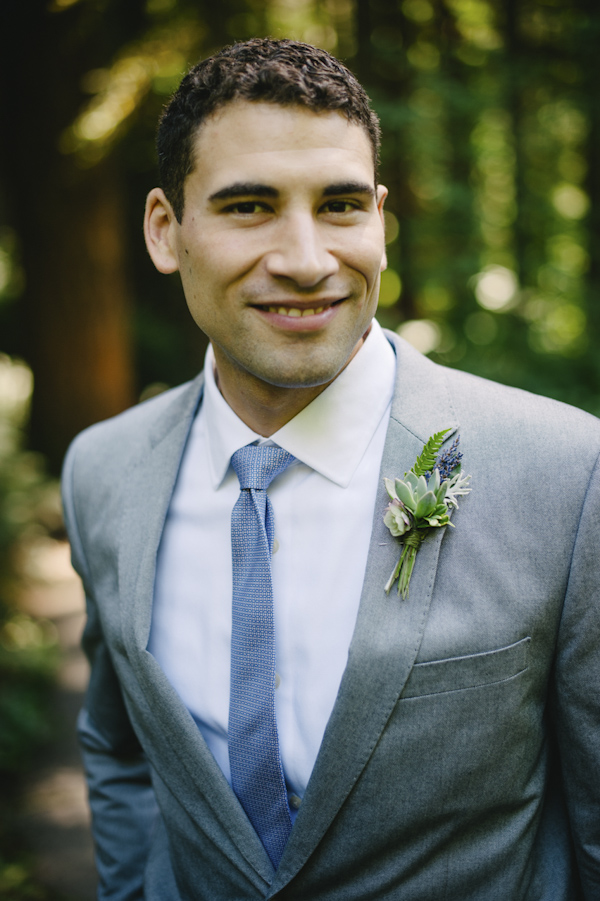 The Goals: Jay and I are both from the East Coast, so our wedding was an opportunity to show off our new home. We wanted it to be convenient for guests to reach from Portland–since they'd already flown across the country–but also showcase the gorgeous natural setting that drew us to Oregon in the first place. We spend a lot of time outside here, so we definitely wanted our wedding to be somewhat relaxed and incorporate as many natural elements as possible.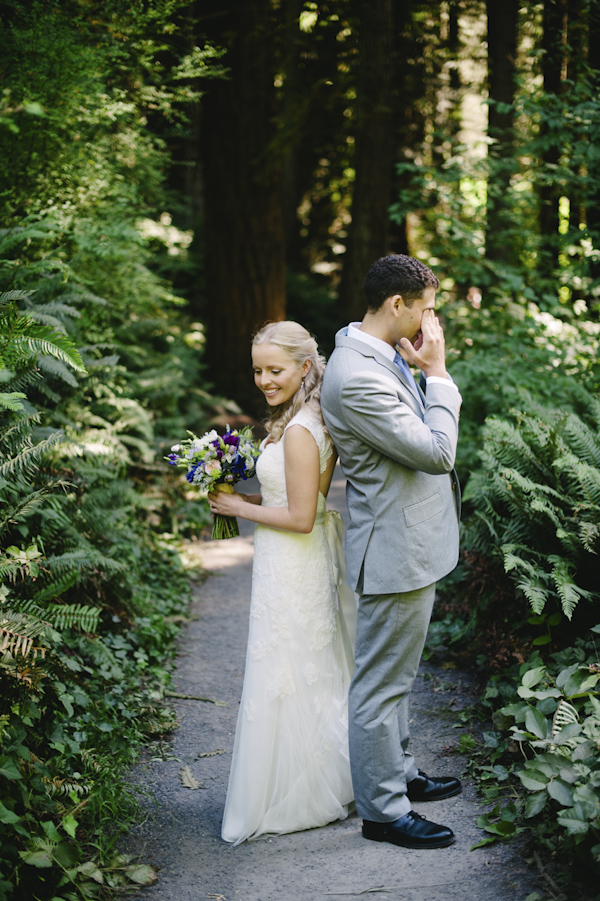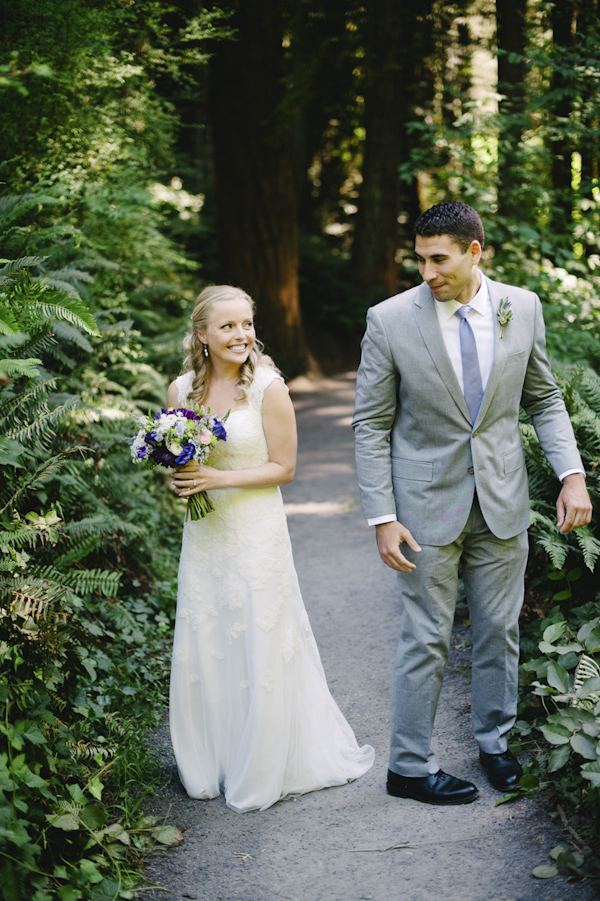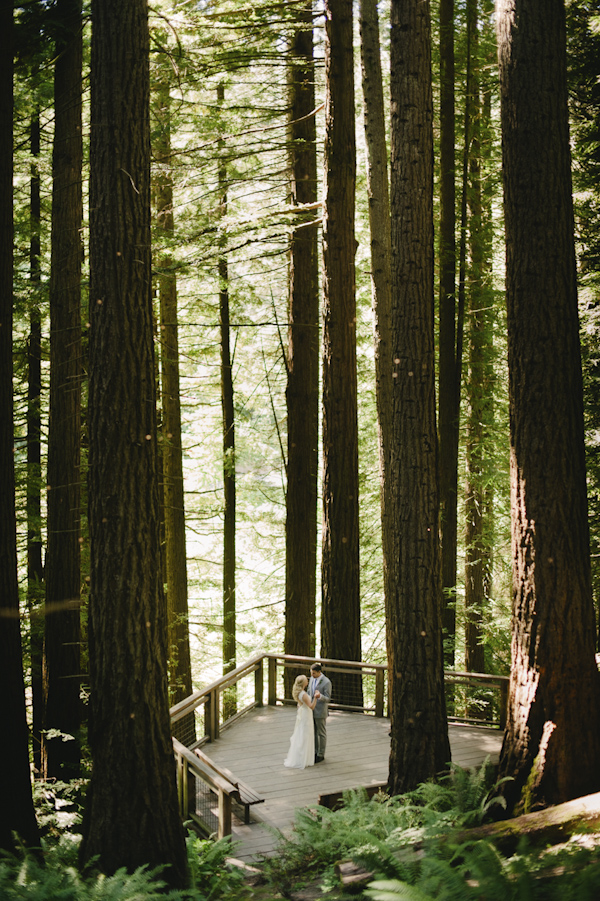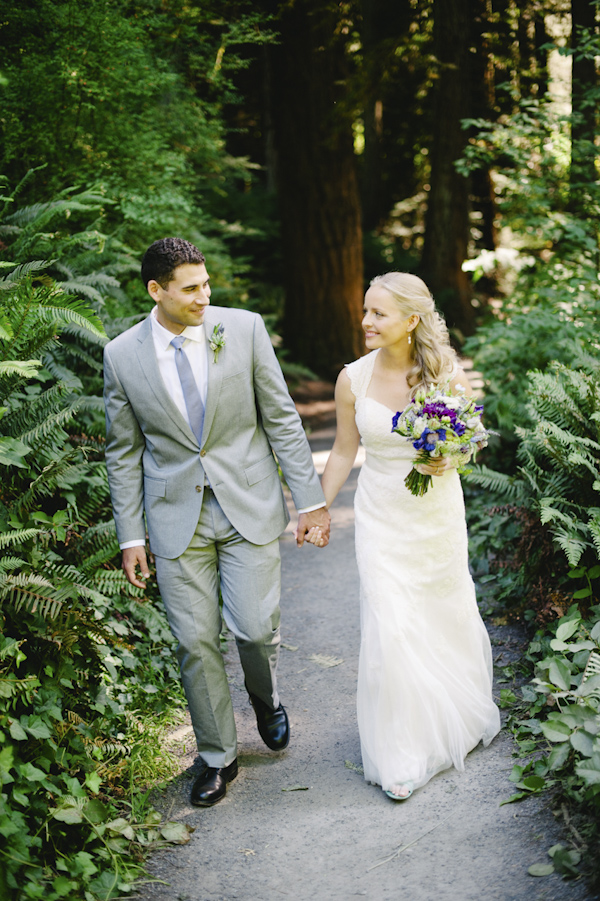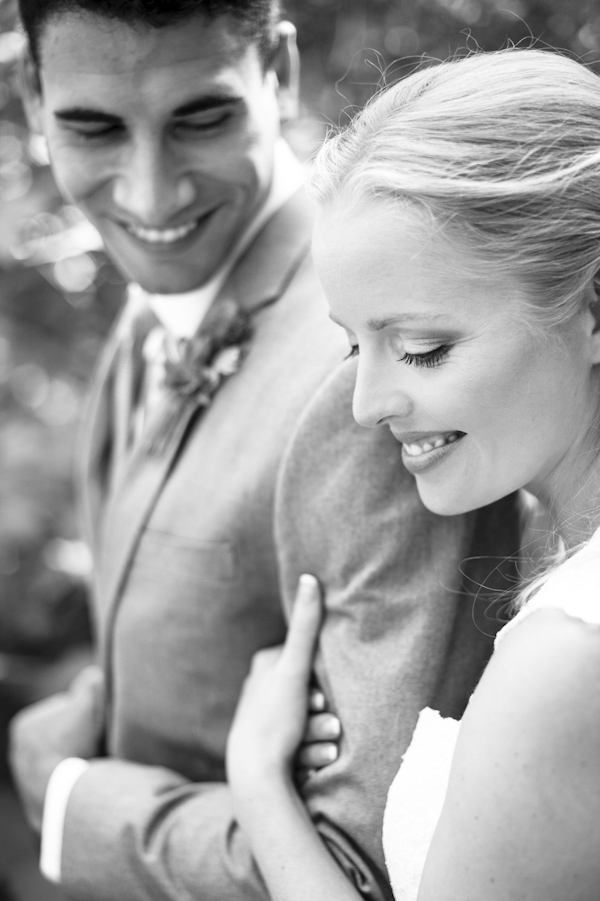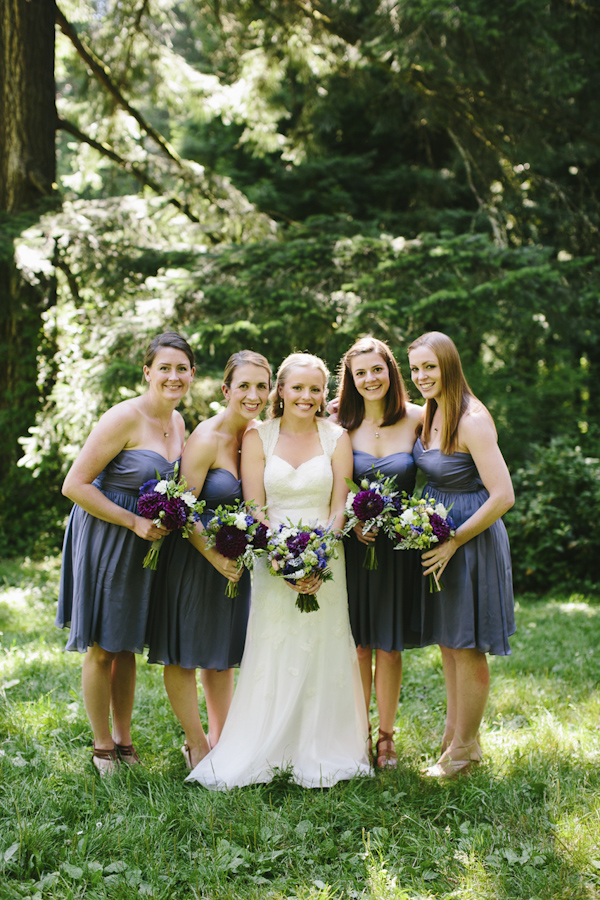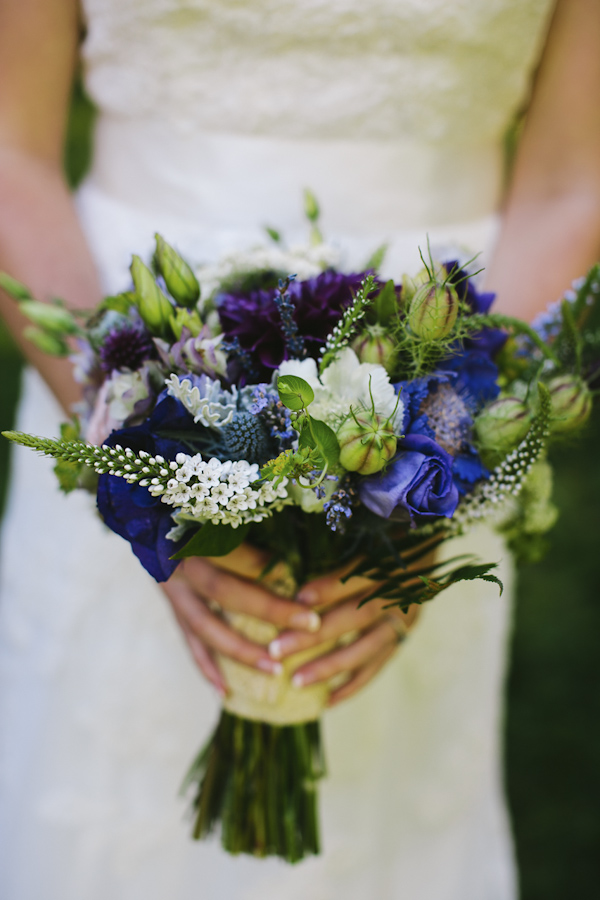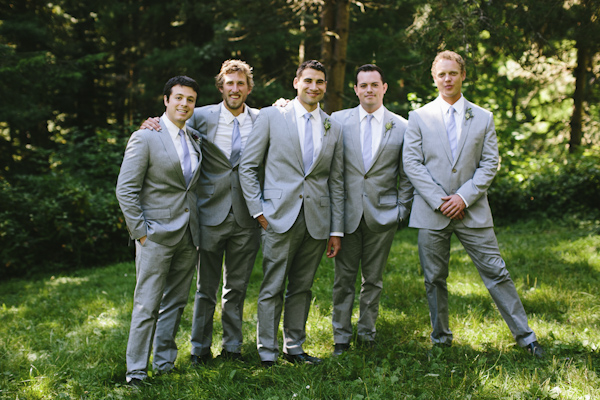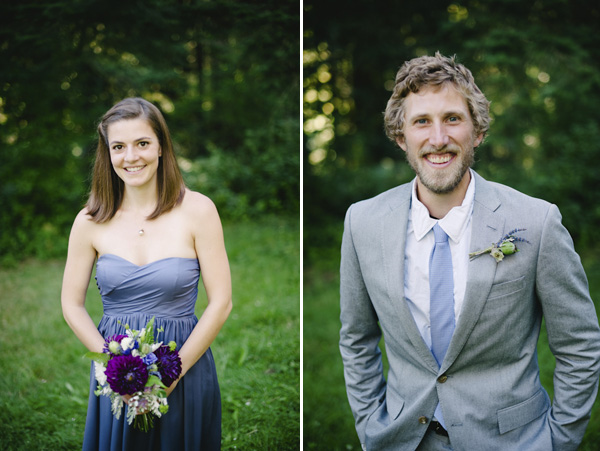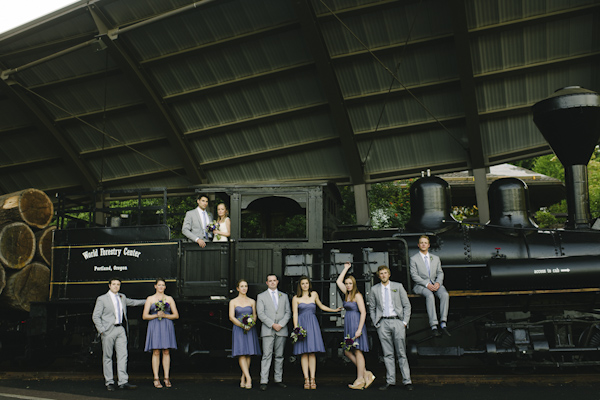 The Look: I wanted a look that was romantic but also fitting for a wedding in the woods. I was lucky enough to find a dress that fit my vision exactly and was light and flexible enough for me to be traipsing up and down the trails. My hair and makeup stylist also did a great job creating a special (but low maintenance) look. It was just great to feel beautiful and comfortable at the same time!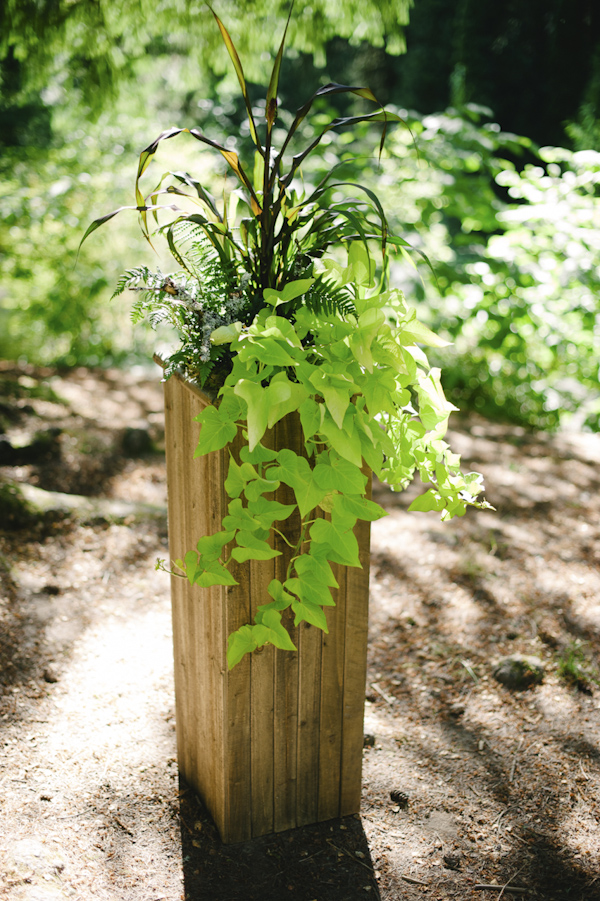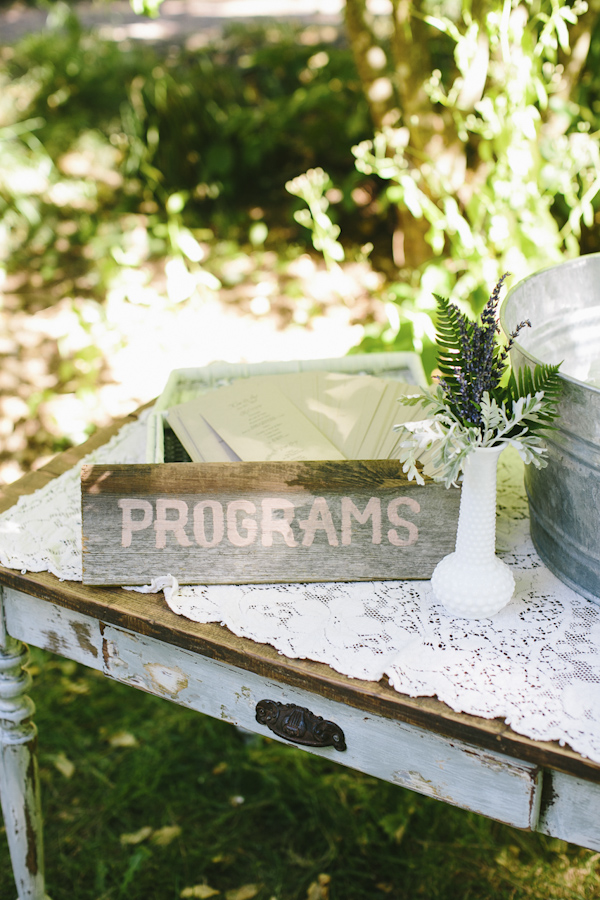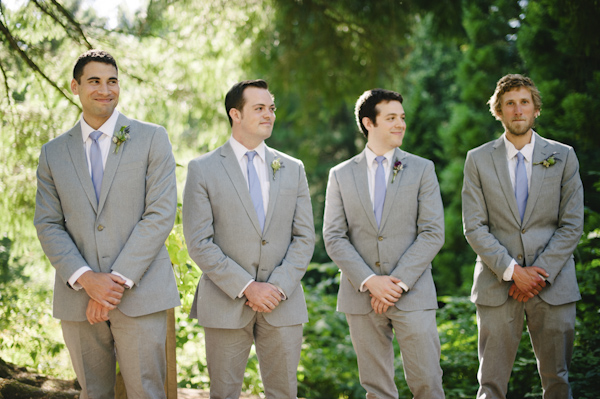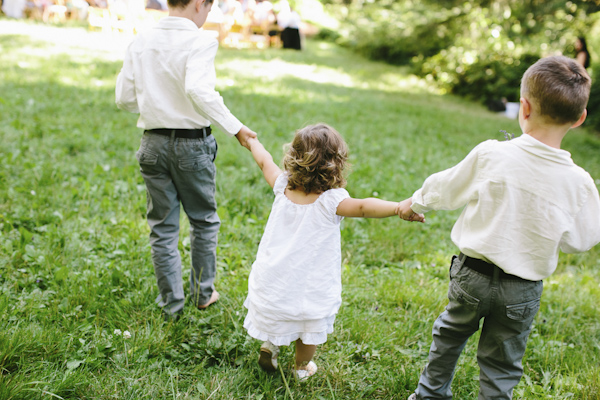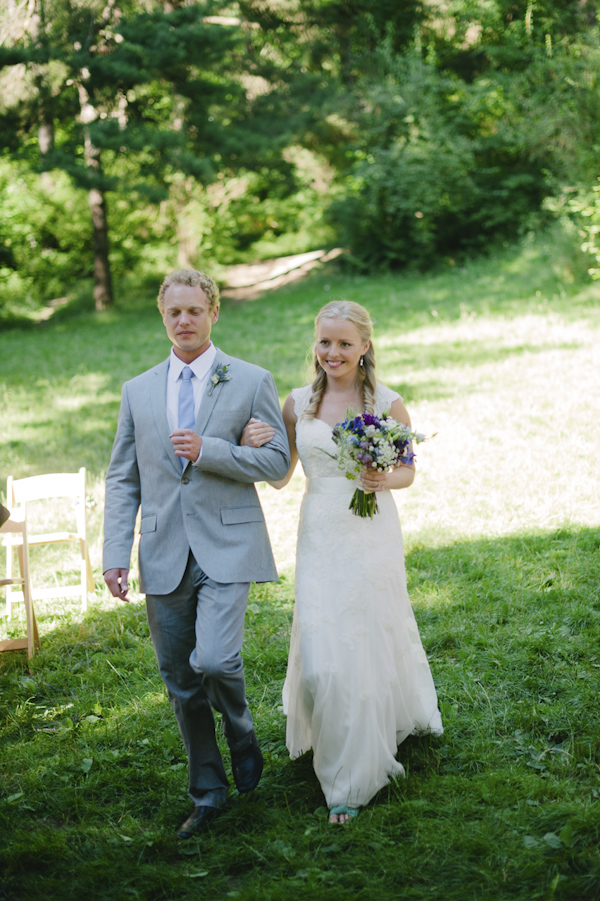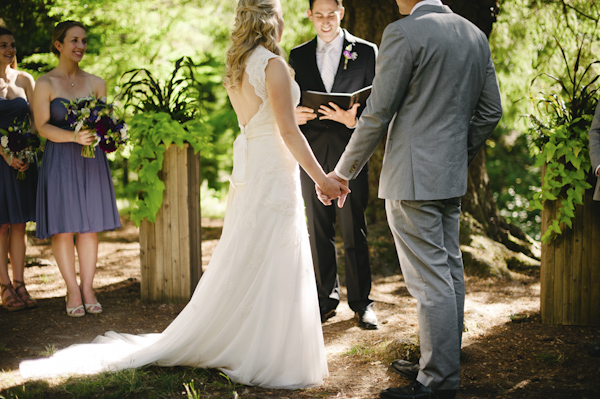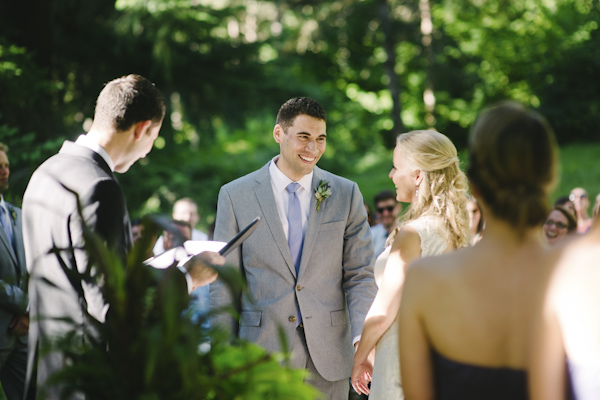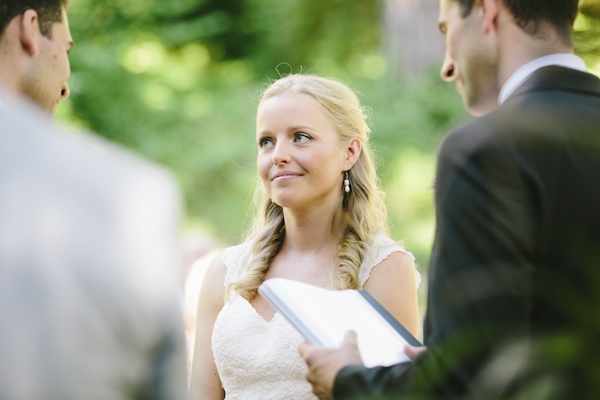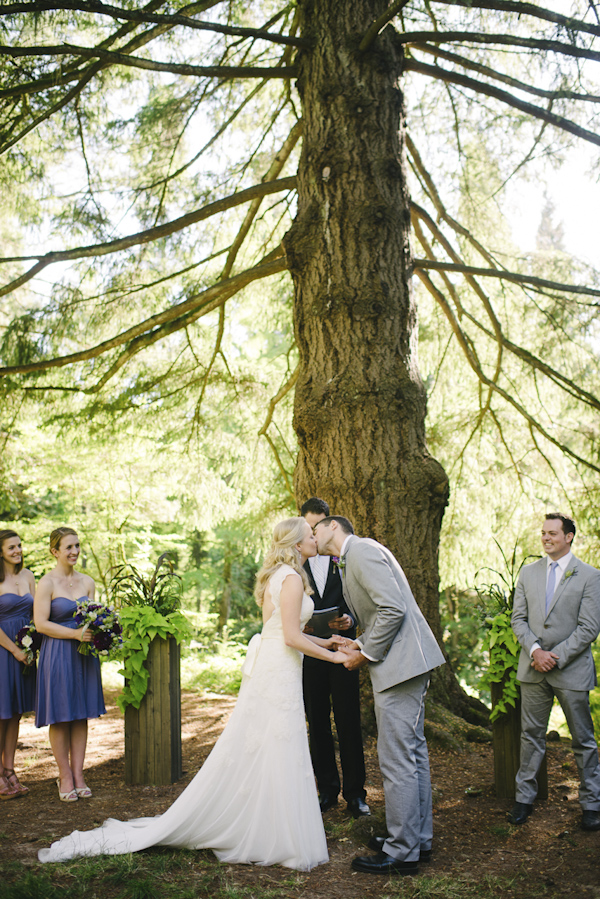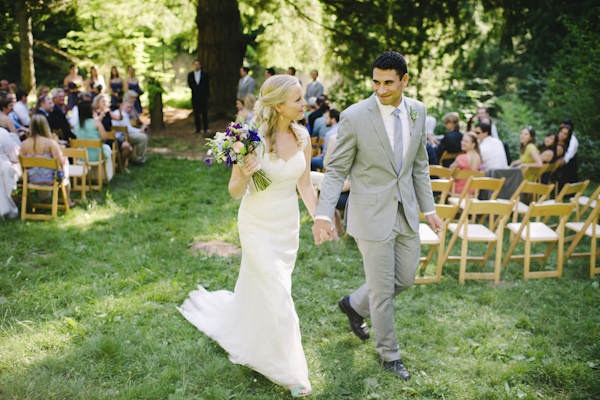 The Design: Being outdoors has brought us both a lot of joy– when we were kids, while we were dating, and up until today. It seemed only right that nature played a big part in our wedding design. It was definitely the prevalent theme in everything from invitations to wedding favors, and we were happy to have the Hoyt Arboretum provide the perfect backdrop for our big day.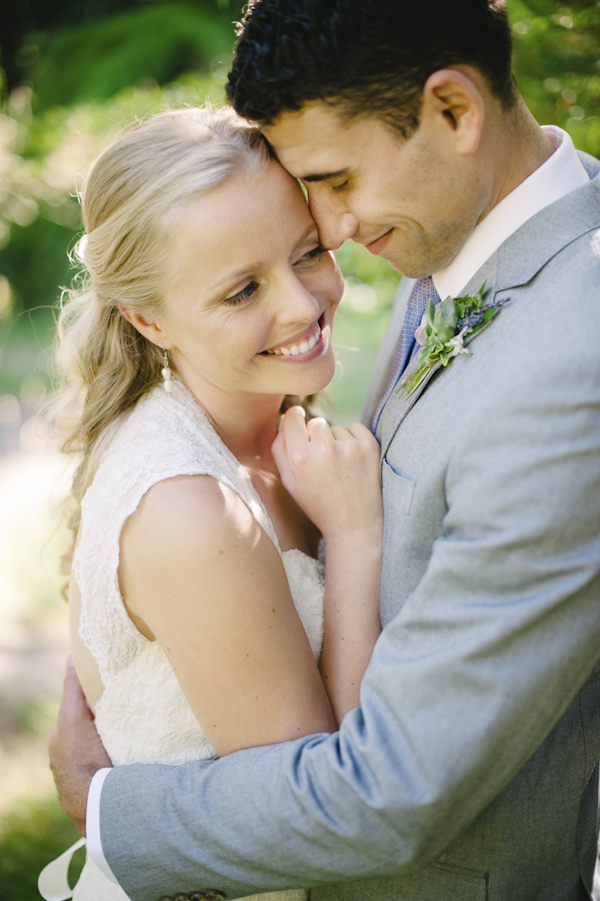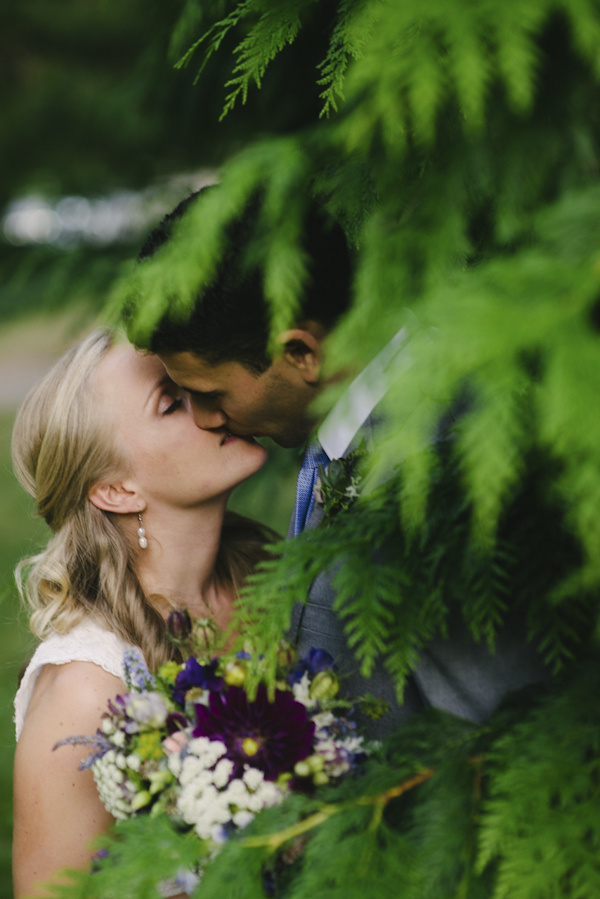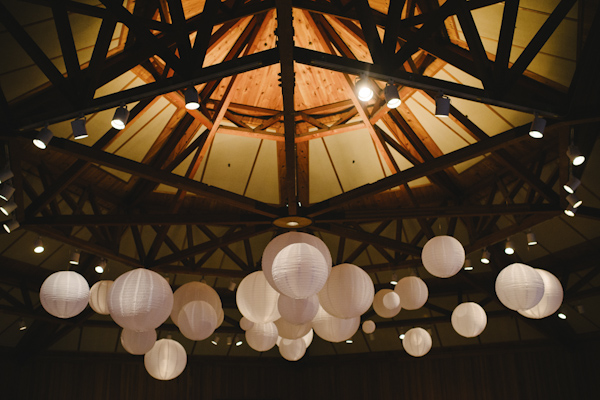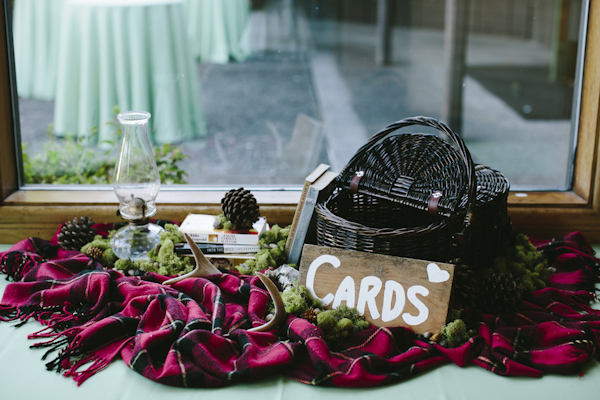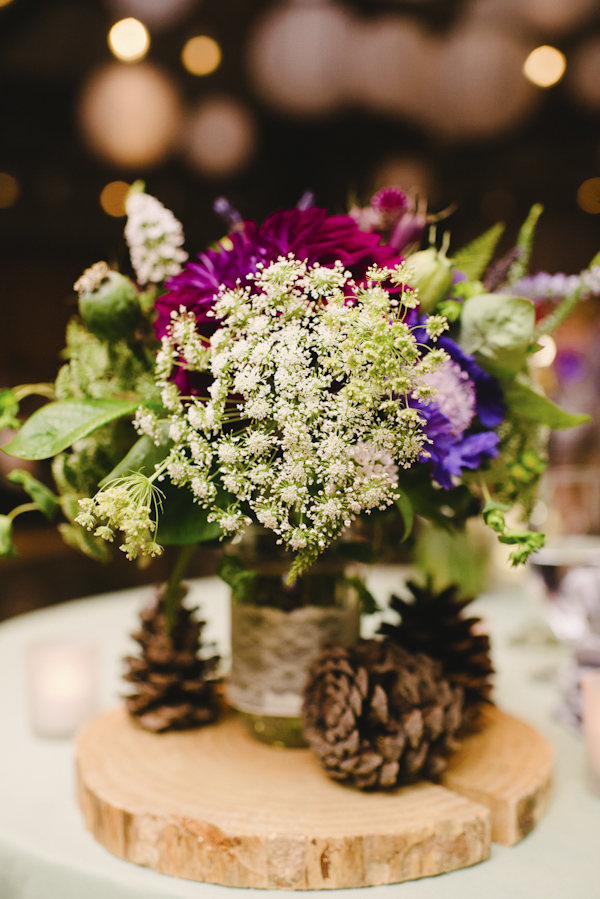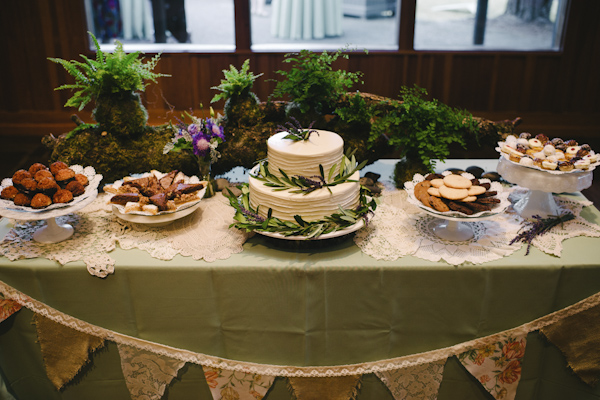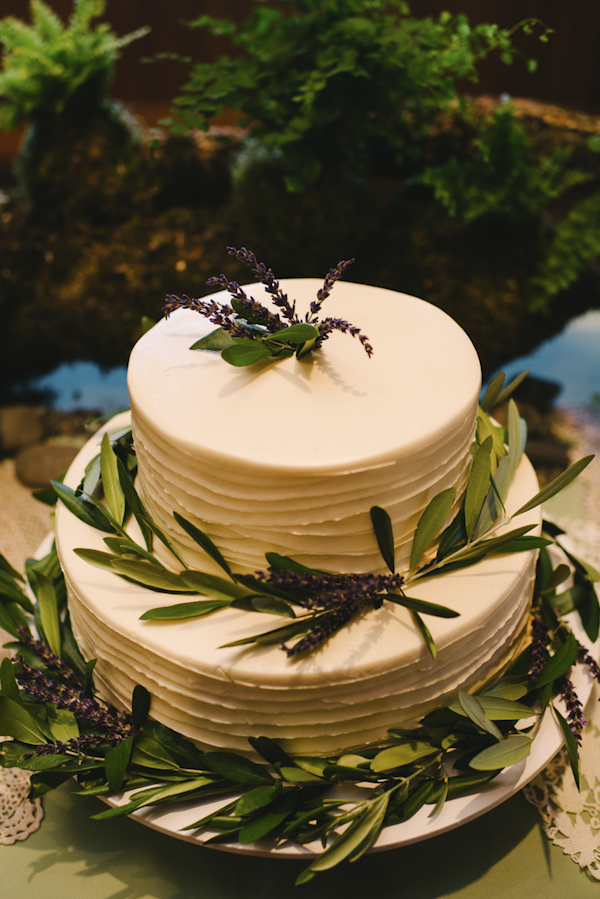 The Moments: Too many to count. I loved Jay's and my "first look" moments alone, and having my brother walk me down the aisle. In general it was just fantastic having so many family members and friends– whom we barely see– in our new home city at once.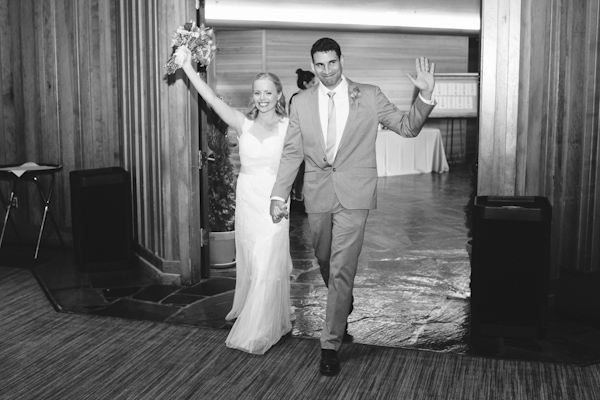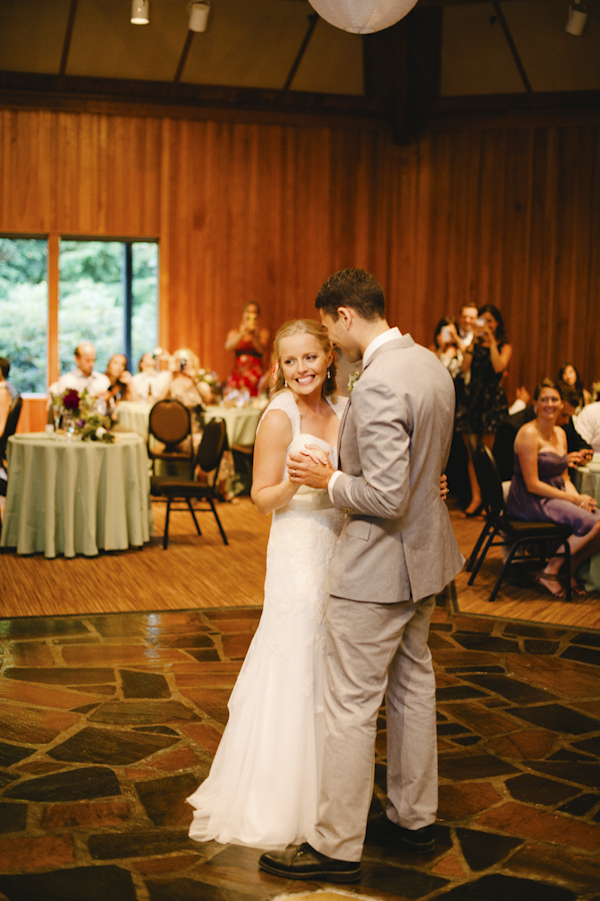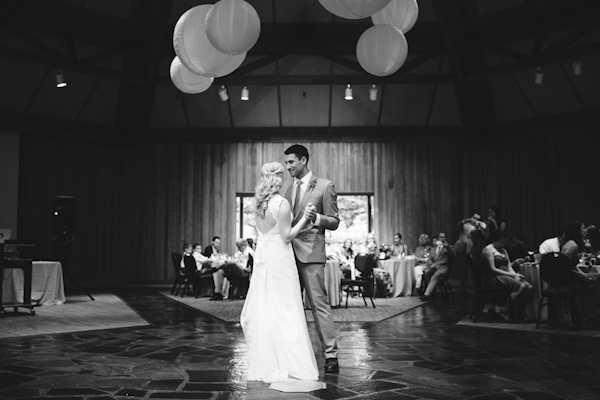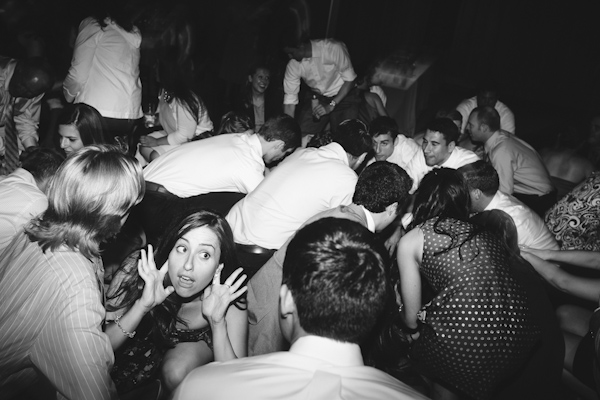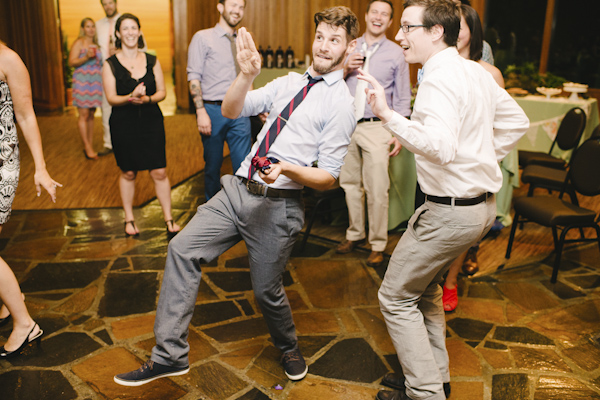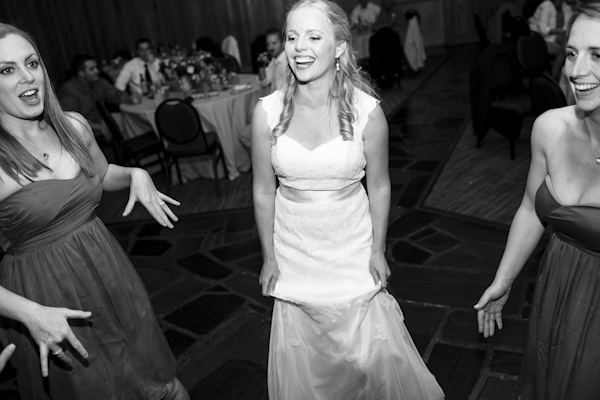 The Advice: If you're planning a wedding far away from home, just remember that you won't be able to delegate to relatives or bridesmaids… which means you need to be much more organized. Don't leave "small things" to the last minute; you will end up doing most of it yourself the day before the wedding.
The Wedding Team:
Photographer: Aaron Courter Photography
Day Of Coordinator: Stephanie Major with Petalos Design
Ceremony Venue: Wedding Meadow at Hoyt Arboretum
Reception Venue: Miller Hall at World Forestry Center
Officiant: Lee, brother of the groom
Invitation Designer: Anders Printing
Catering: Elephants Delicatessen
Florist: Summersweet Design
Cake: Helen Bernhard Bakery
Wedding Dress: David's Bridal
Bridesmaids' Apparel & Accessories: Little Borrowed Dress
Groom's Apparel & Accessories: J.Crew
Groomsmen's Apparel & Accessories: J.Crew
Hair & Makeup: Kirstie Wight
DJ: Stephen Strausbaugh, aka The Incredible Kid
Live Music: Effesenden Music
Favors: Plant a Memory
Rentals: Something Borrowed
Rings: Gilt Jewelry
Congrats, Kim and Jay! Your outdoor wedding in Portland was absolutely beautiful!