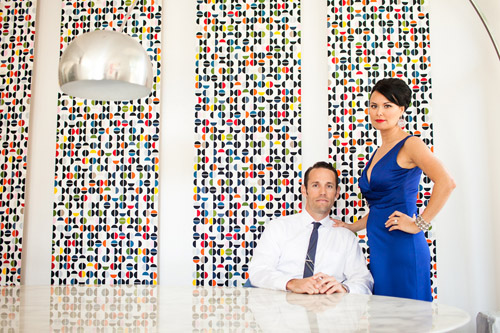 Stylish couple Gwen and Anthony's striking engagement shoot from Michael L'Heureux | Photography is full of mid-century modern design; clean, crisp images; and Mad Men-esque fashion. I love seeing how a couple can take a particular style or era that they love and use it as the starting point for a beautifully unique engagement shoot! Gwen and Michael generously gave us a little insight into the inspiration and how it all came together.

From bride-to-be Gwen – Most people who know us, know that we have a fascination for anything mid-century; vintage clothes, Dave Brubeck, and retro cars are just the beginning. I dont think Anthony had quite the same interests until he met me, but he is undeniably a believer now. For me, the fascination started long before Don Draper and Mad Men were on the scene. In fact, my first car was a beautifully restored 66 Mustang! Fast forward from a little girl watching Breakfast at Tiffanys over and over again to the woman designing her engagement photo session and you get me – pulling together all the details to bring our retro vision to life! When we first set eyes on Michael LHeureuxs website, his talent was overwhelming and we just about hired him without even meeting in person. So as far as locations go, we are fortunate enough to live in an awesome area in the San Francisco East Bay with lots of protected open space. Fortunately one of Anthonys groomsmen owns a beautiful 63 Ford Galaxie and was willing to let us borrow it for the day; I got my hands on a vintage wool blanket and borrowed a picnic basket from a friend.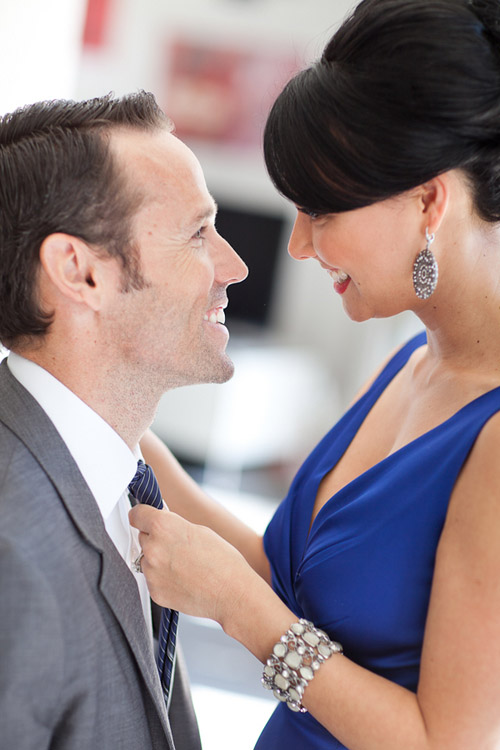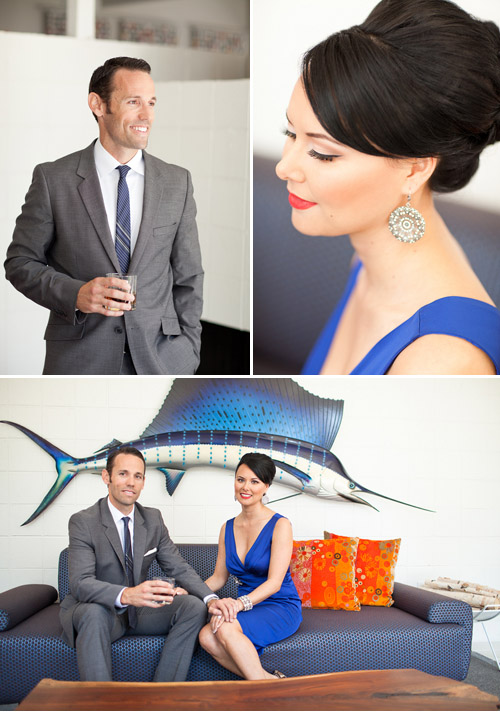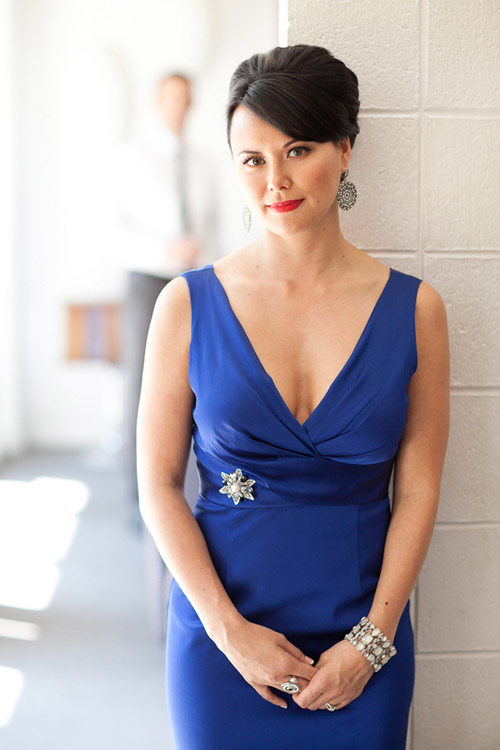 From Photographer, Michael – It is always a pleasure when a client comes to me with a specific vision for the style they would like to see in their images. I love this set, and I think the key to their success was the open collaboration between photographer and client. The open flow of ideas during this shoot lent itself to what I think is a highly stylized and thoughtful representation of the couple. It just fits them! They are the couple that has impeccable style, great chemistry, and likes a bit of adventure. Basically, the couple you look at and say, "Wow they are the perfect couple!" I can't wait for the Santa Barbara wedding to come!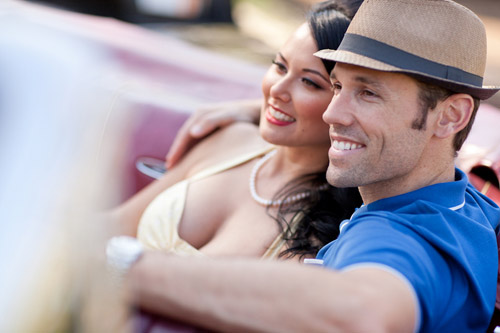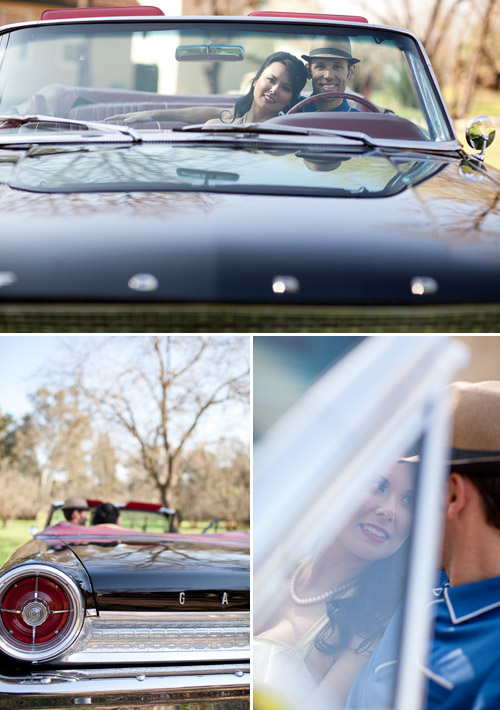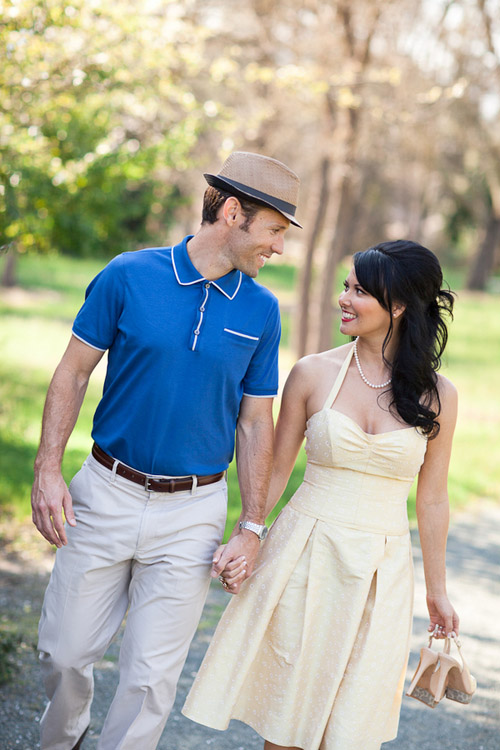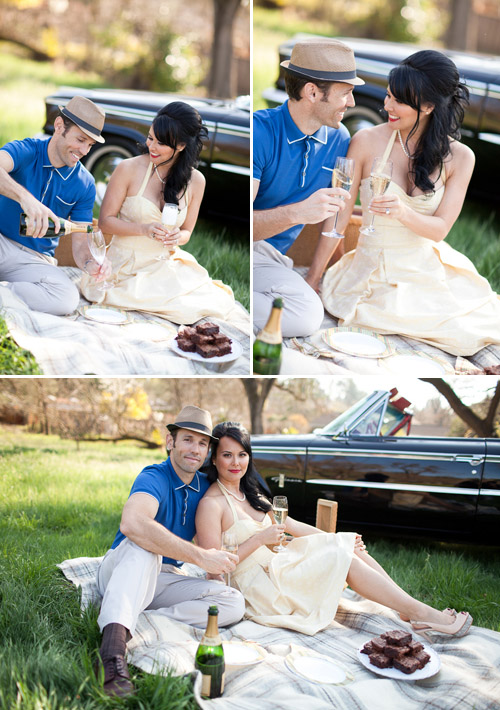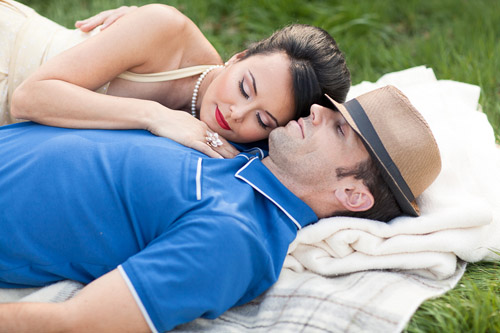 The Photoshoot Team: Photographer: Michael L'Heureux | Photography Dress: Siri Hair and Make-up: Yvette Swallow Thank you so much for sharing your retro, stylish engagement shoot with us, Gwen and Anthony! Readers, for more inspiration from real-life couples, be sure to check out our Real Wedding Library!