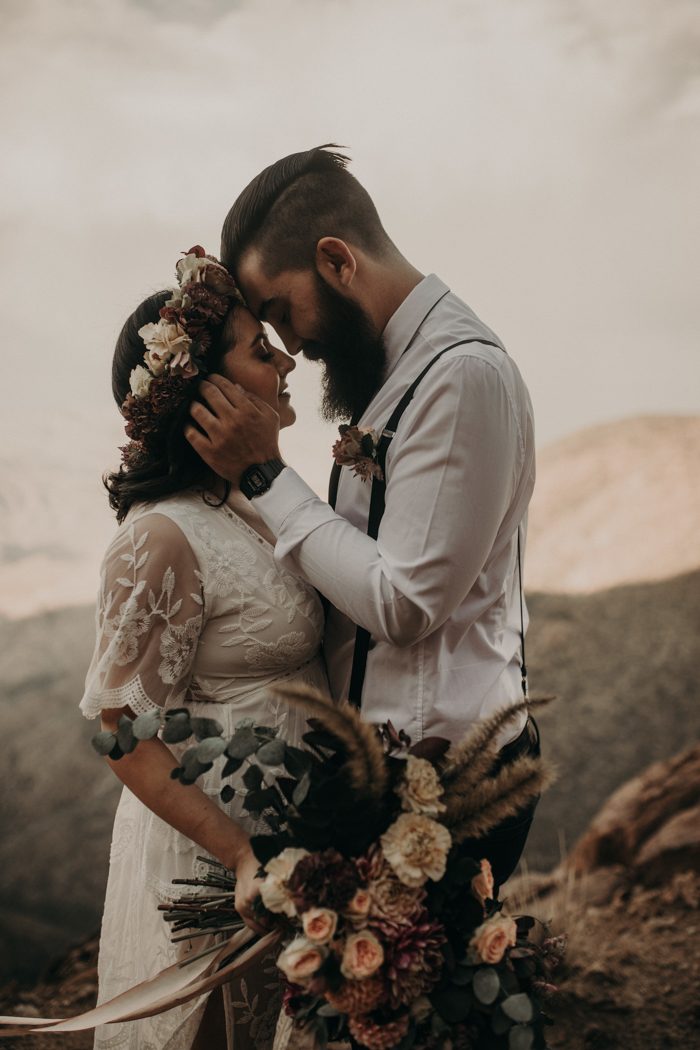 This moody romantic Kwaaymii Point elopement will give you chills with how sweet and moving it is. Sherin and Brian shared a first look overlooking the California mountains, and continued with an intimate ceremony with just the two of them and their officiant, Eric Beeman. We are loving Sherin's boho bridal look complete with a casual lace Honey Punch dress from Boom Boom Brazil and a colorful flower crown and bouquet from The Flower Method. The warm pink tones of the florals pop against the green and red hues of the nature surrounding them. Sherin and Brian's elopement was pretty picture perfect, including a rainbow that popped out towards the end of the day. Photographer Randi Kreckman and videographer Audrey Alba Films worked side-by-side to capture all the romance and moody vibes from Sherin and Brian's elopement.
The Couple:
Sherin and Brian
The Wedding:
Kwaaymii Point, Julian Mountains, California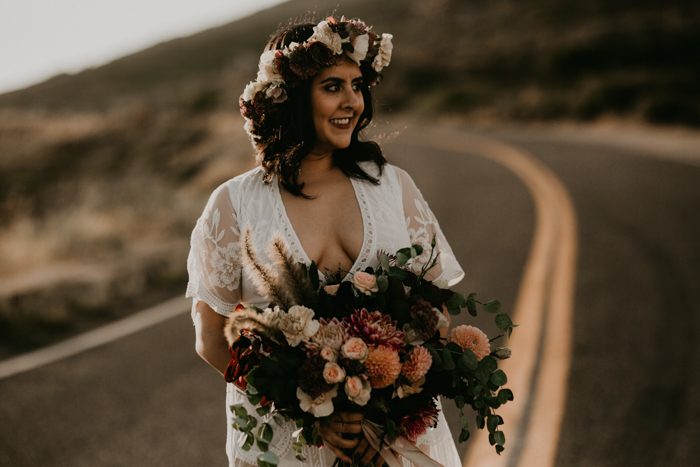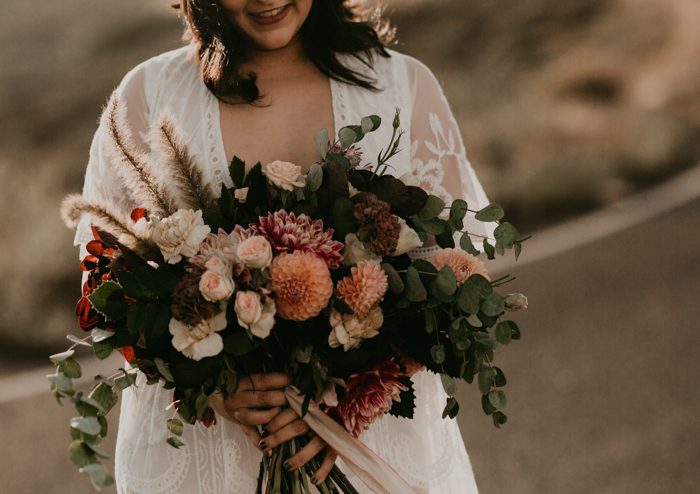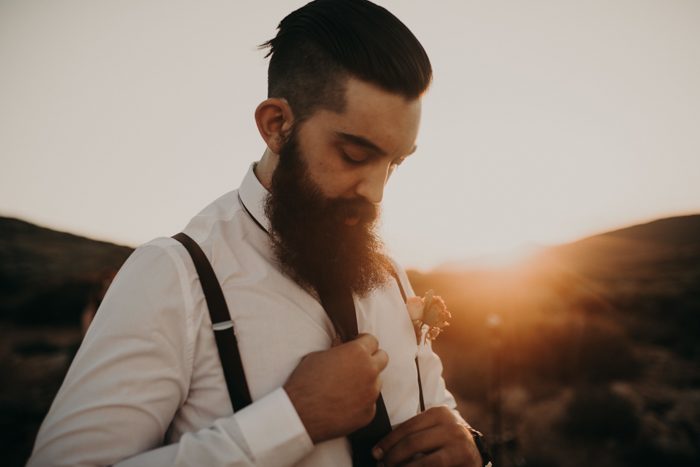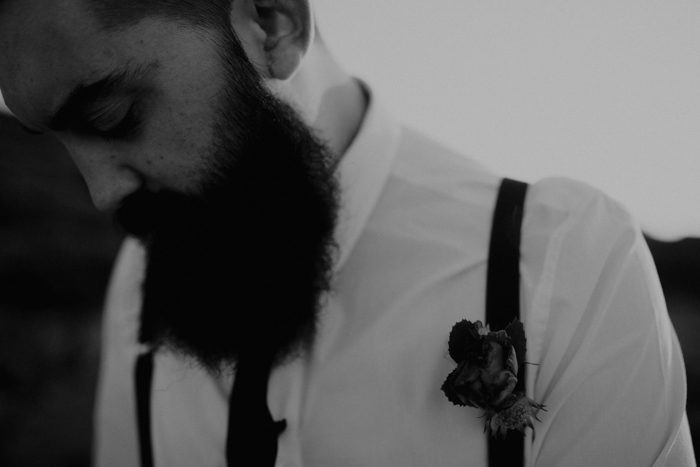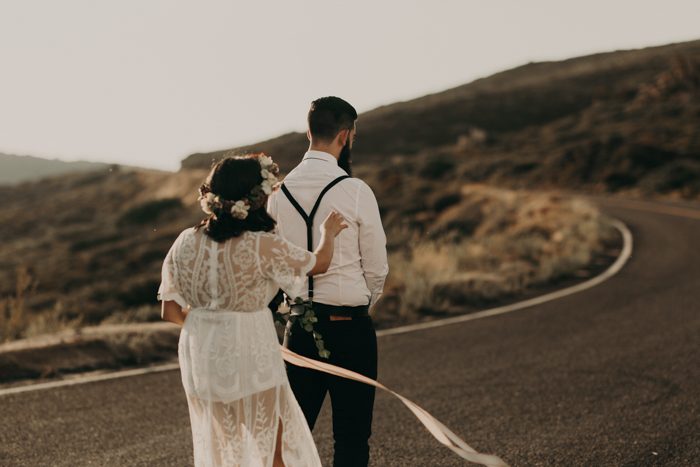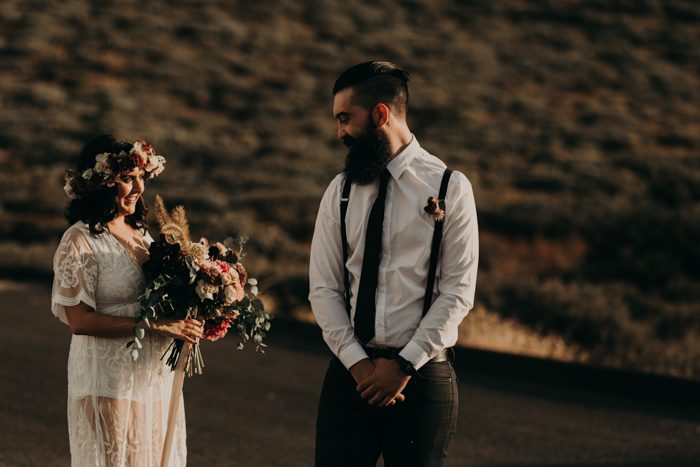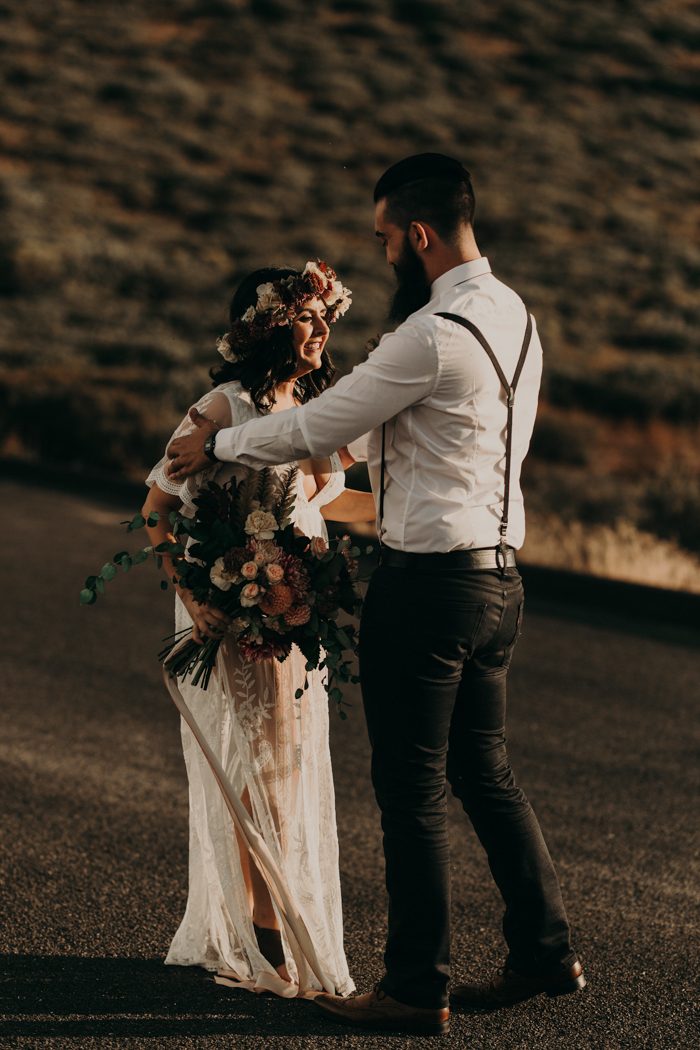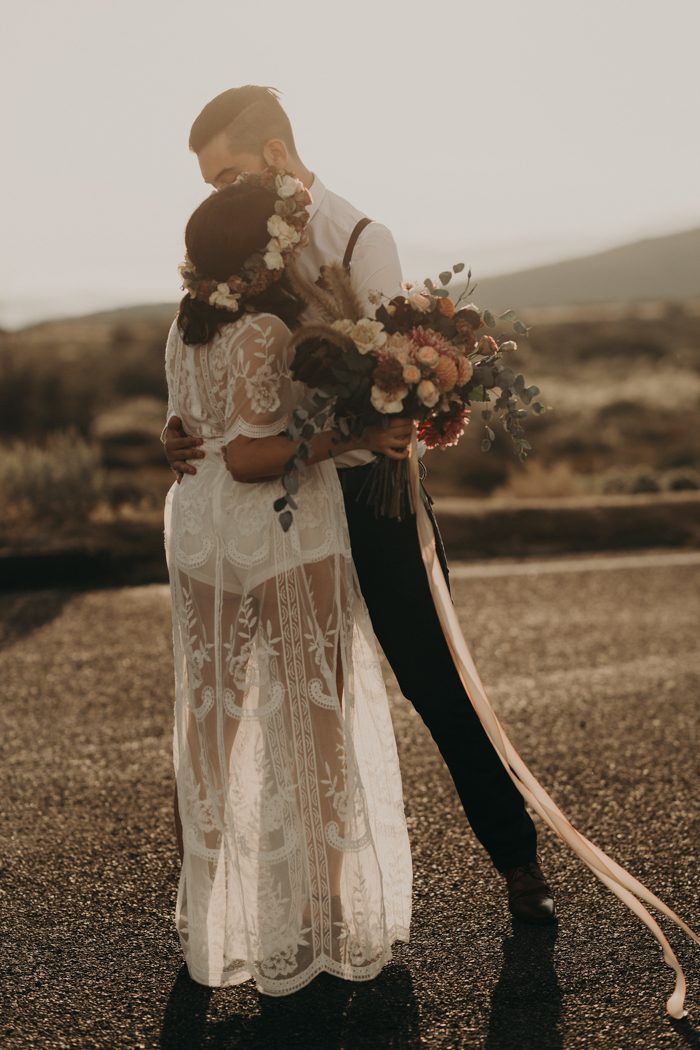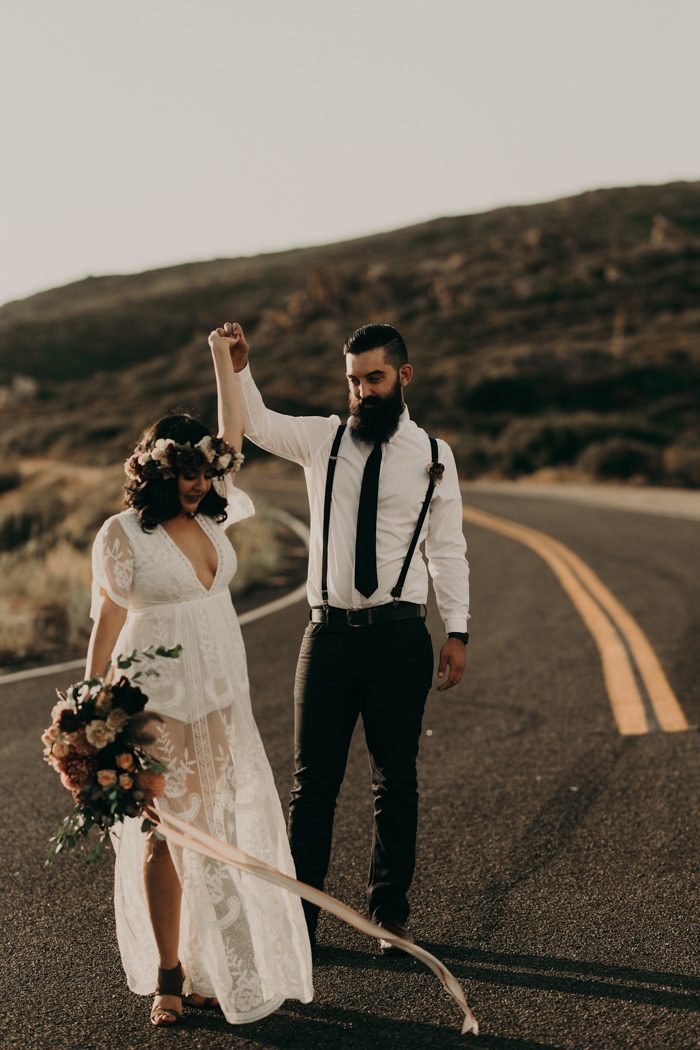 SHOP THE POST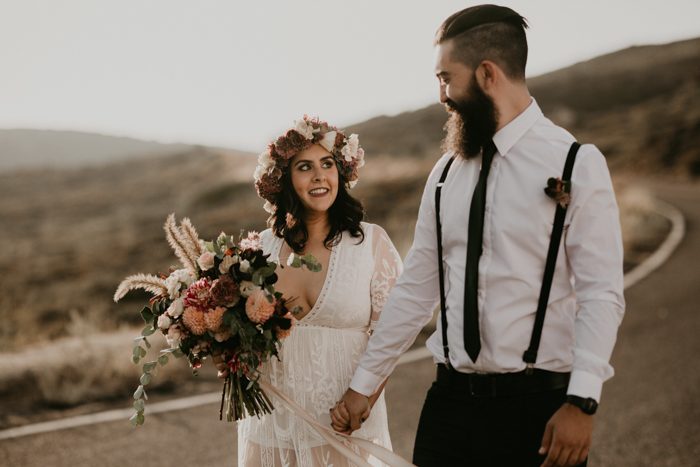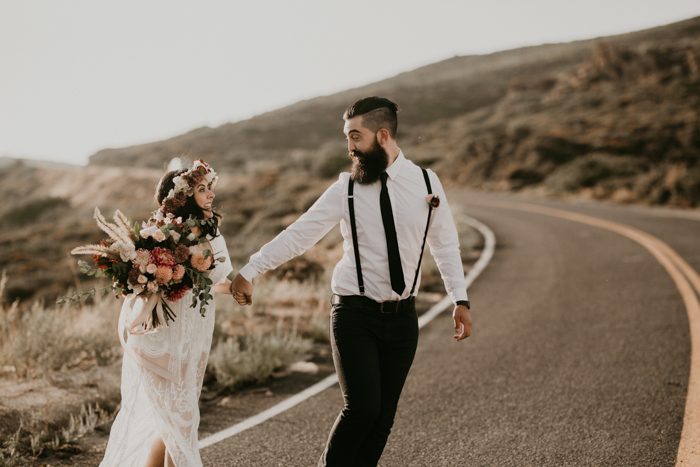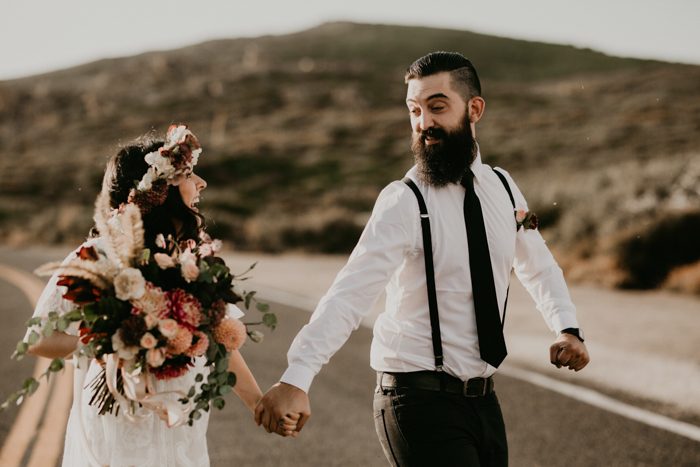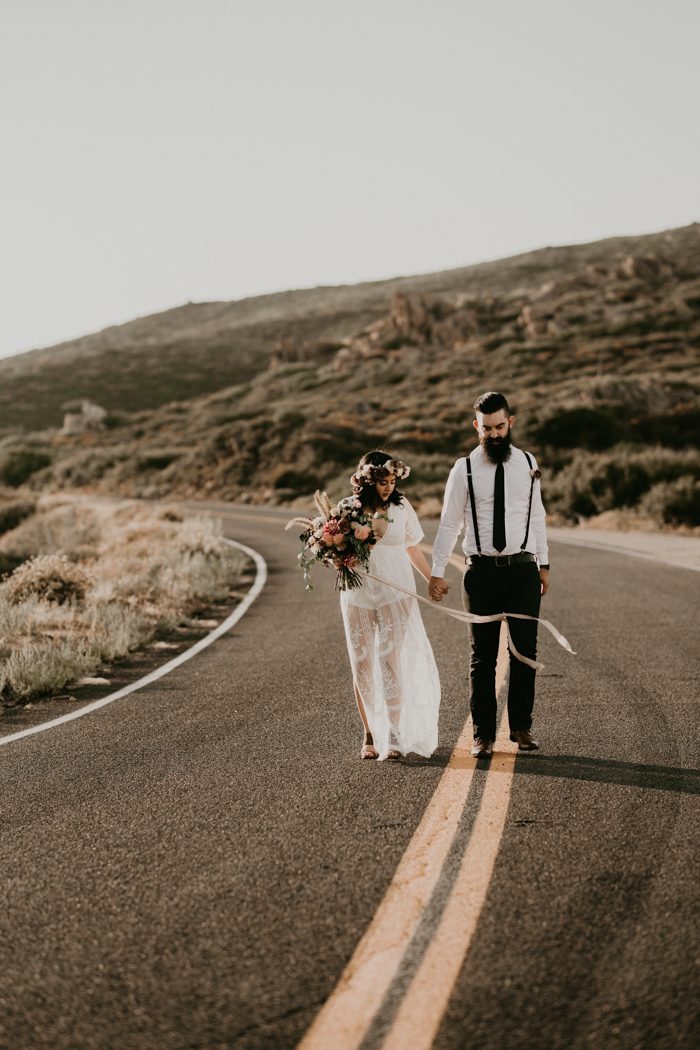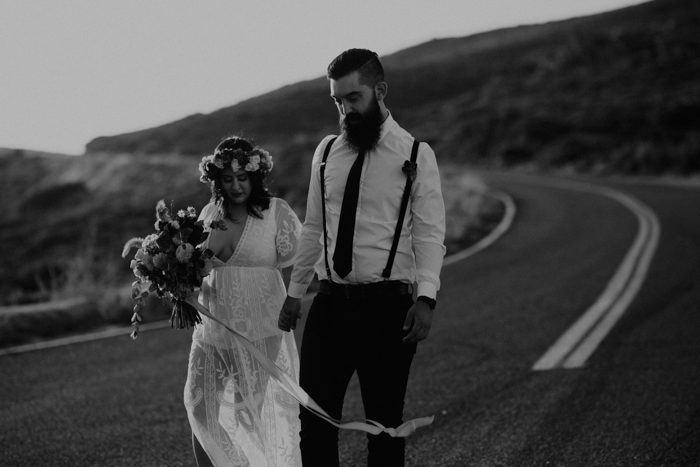 The best advice we received was to have each partner pick the two things that are most important to him/her and verbally say them out loud to one another. That way the most important expectations are voiced. After that, anything that wasn't important kind of just faded away pretty quickly and we were able to focus on getting the few details that mattered right.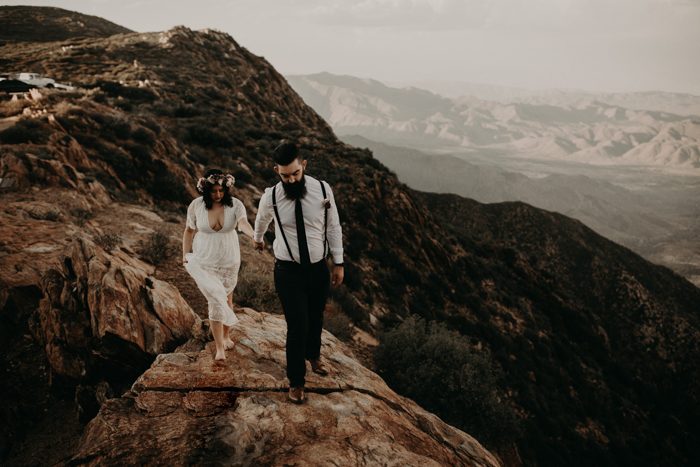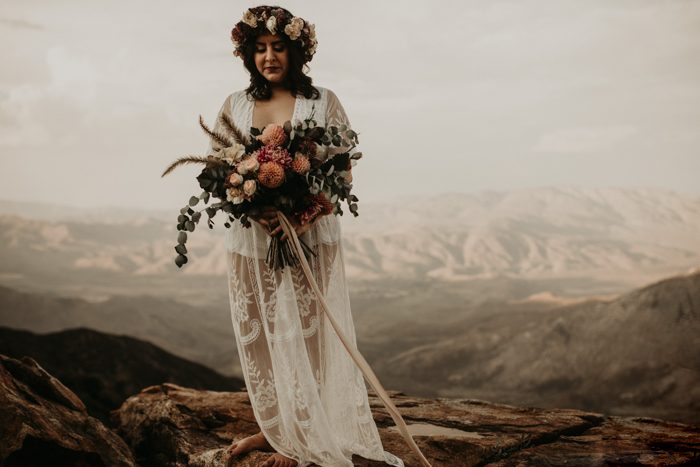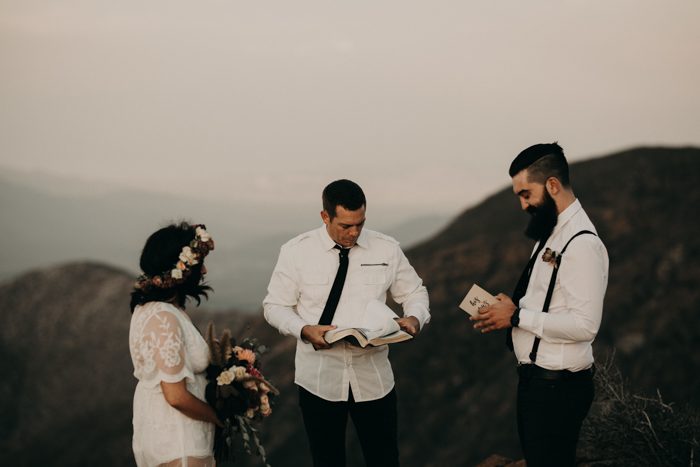 The whole elopement was really built around the private ceremony in a very intimate setting with just us and the videographer, photographer, florist, and pastor. It was so personal to be able to read our vows to one another in the outdoors with nobody else around.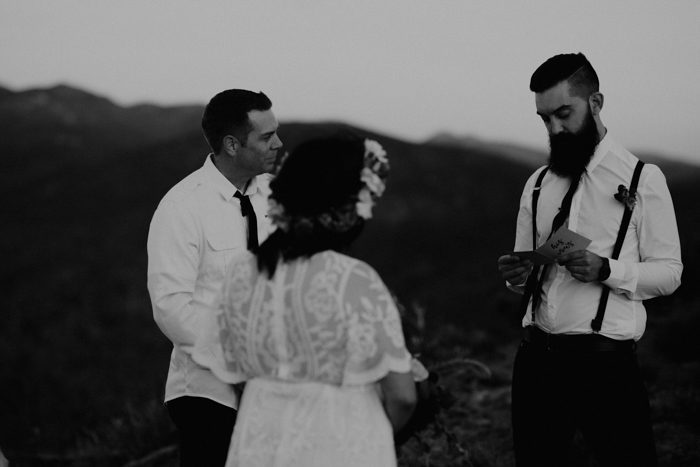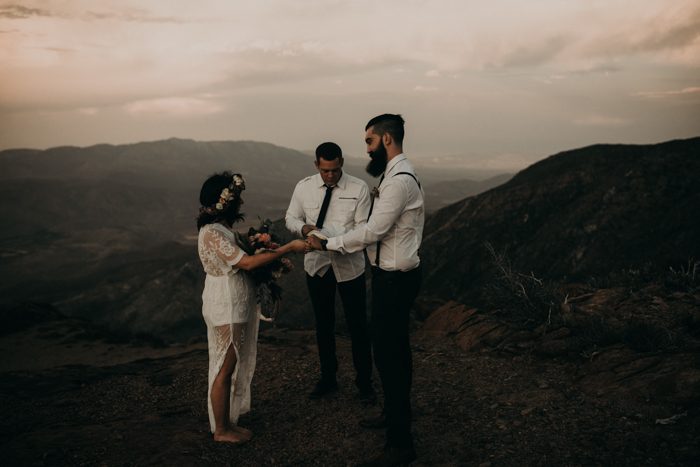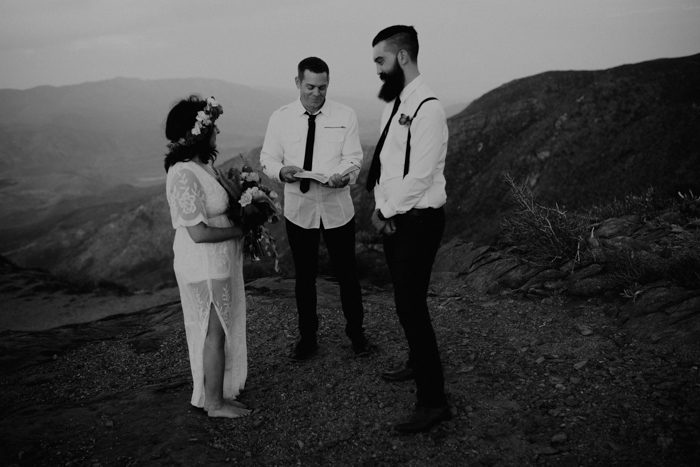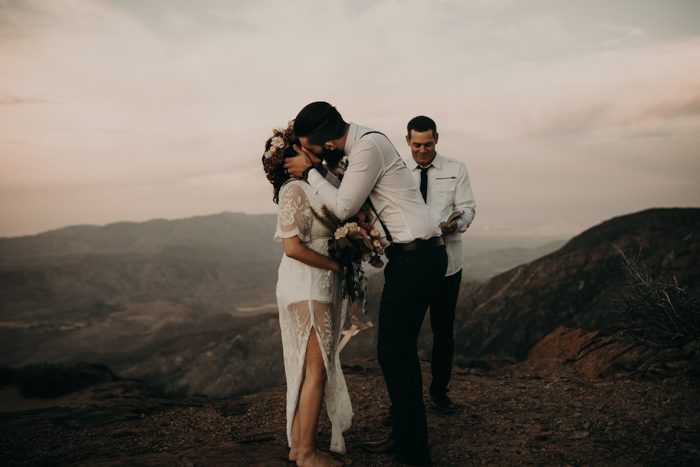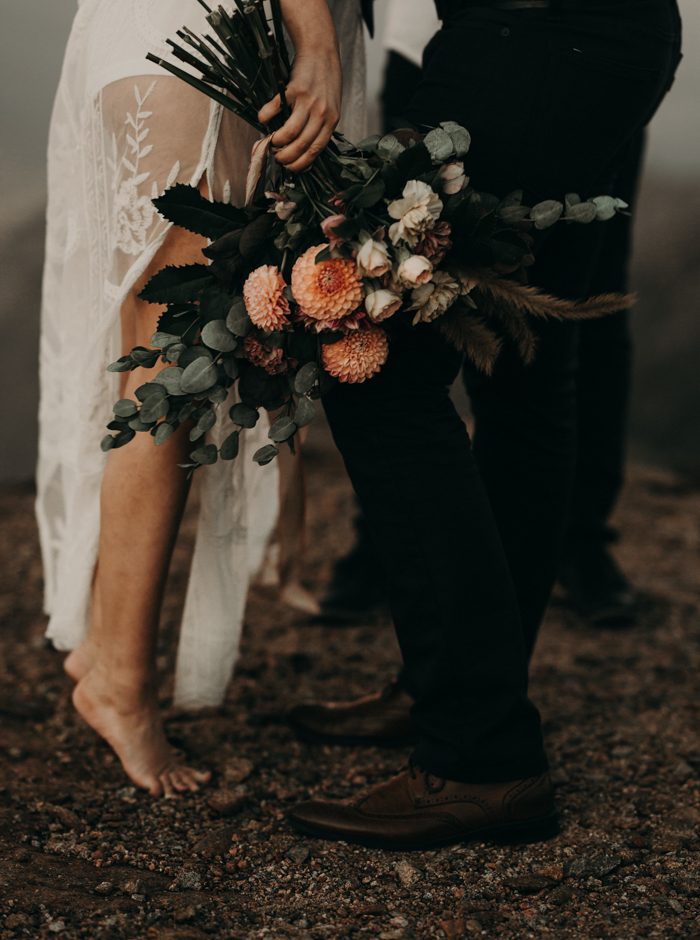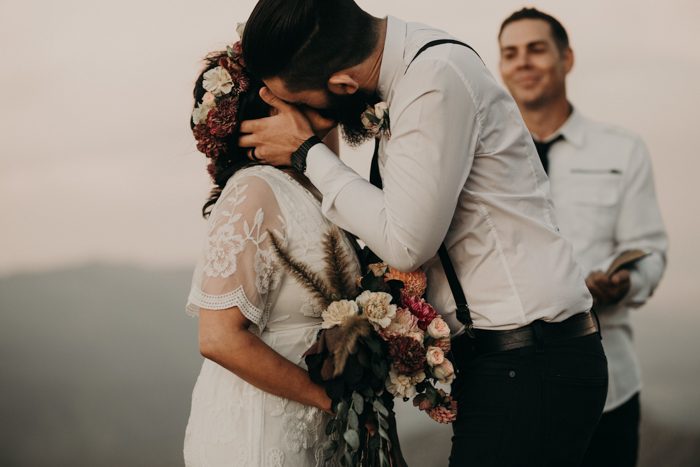 After we decided to elope what was most important to us was just selecting cool people to work with that understood our vision and could kind of just run with it from there. The video and staying on budget was what Brian really wanted to come out well and Sherin really cared about the pictures and florals.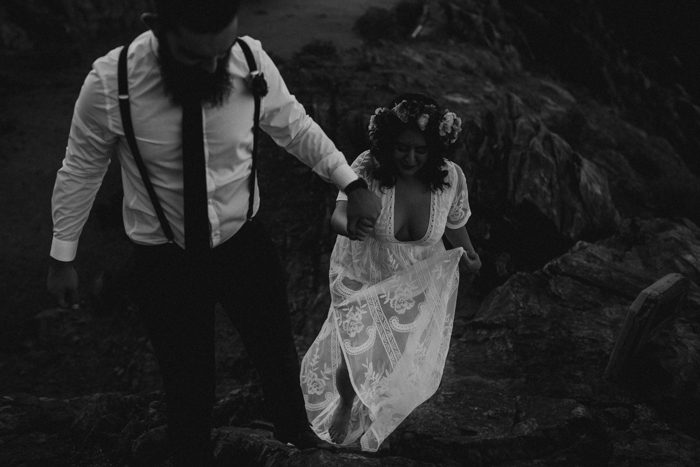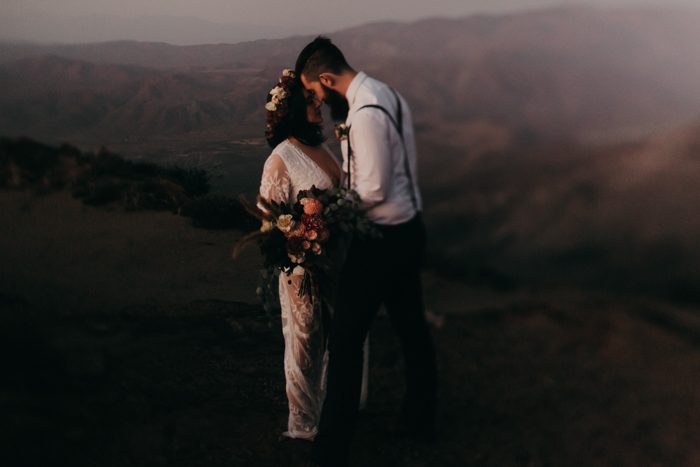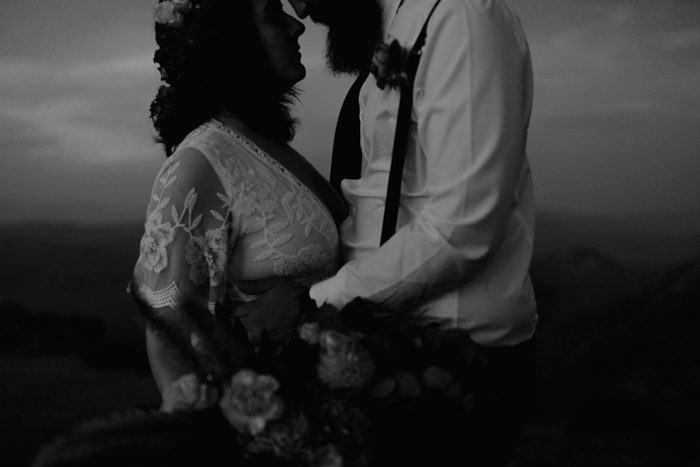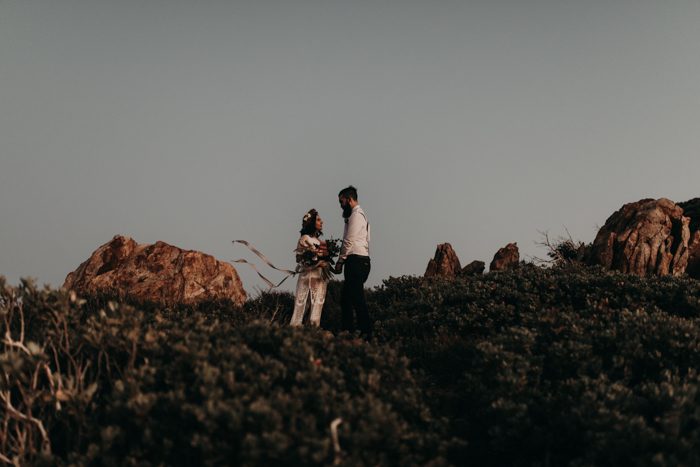 Our videographer, Jason, actually picked out our venue spot for us. We just knew we wanted somewhere with a mountains vibe in San Diego county. Kwaaymii Point turned out awesome and exactly what we were envisioning.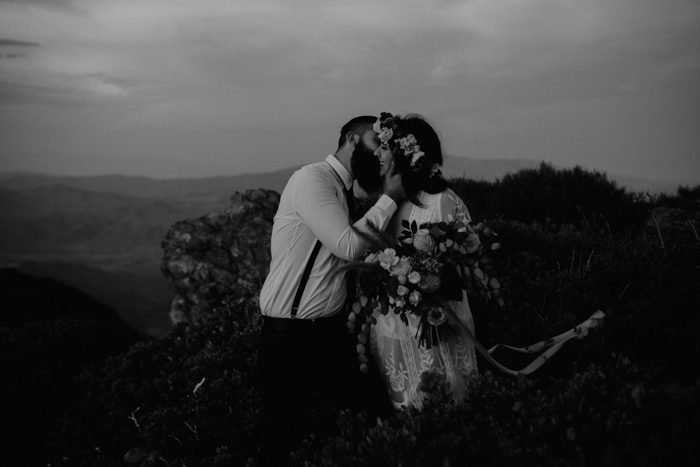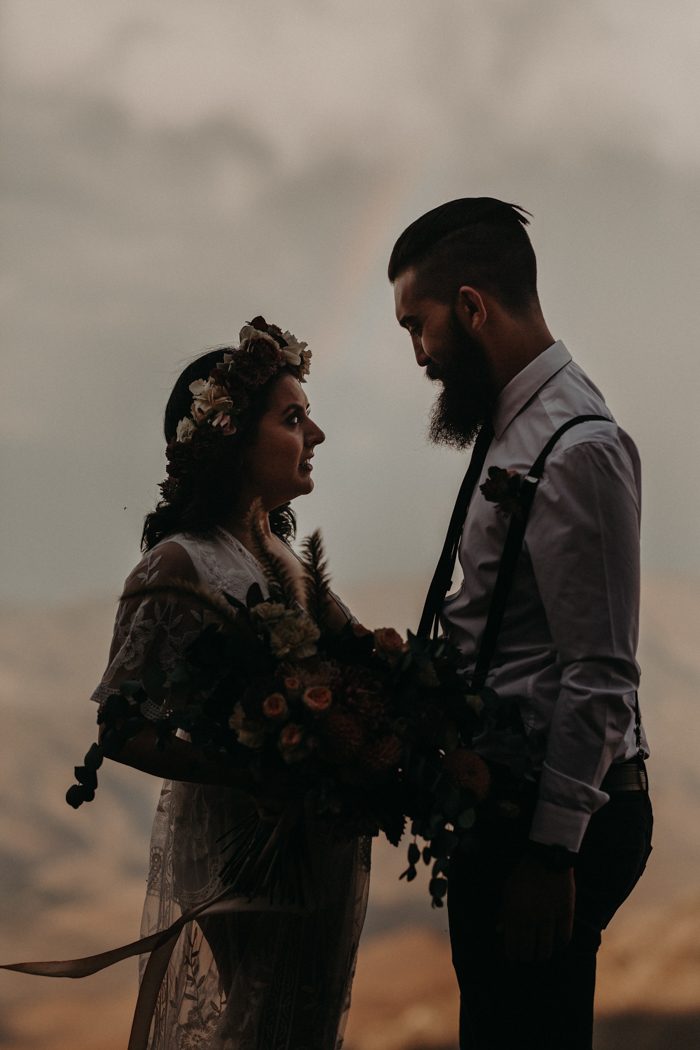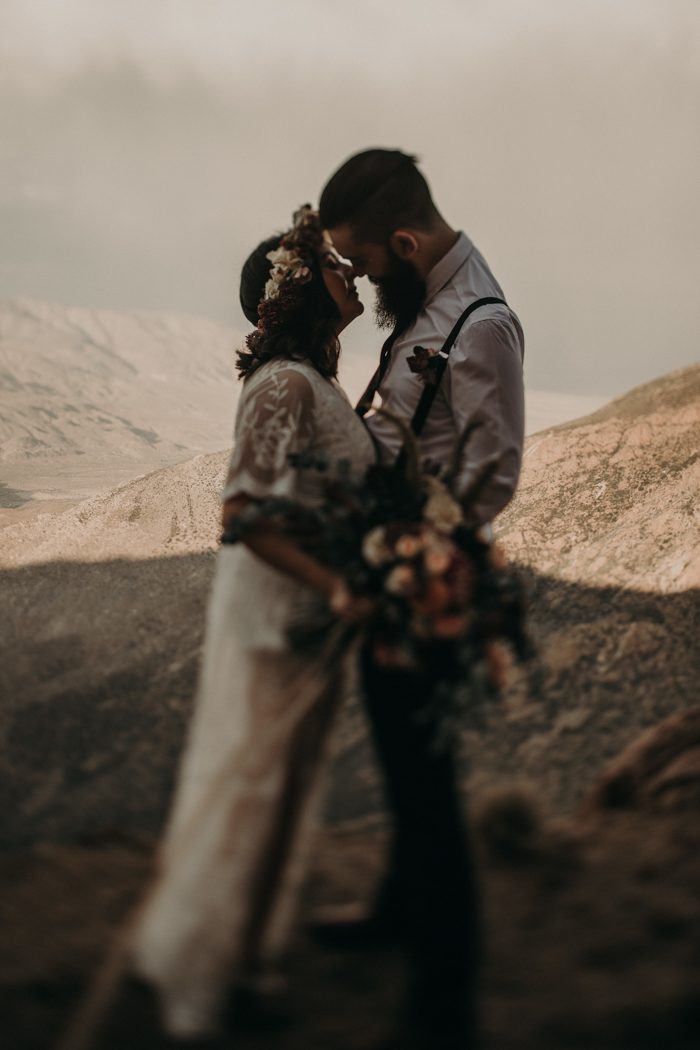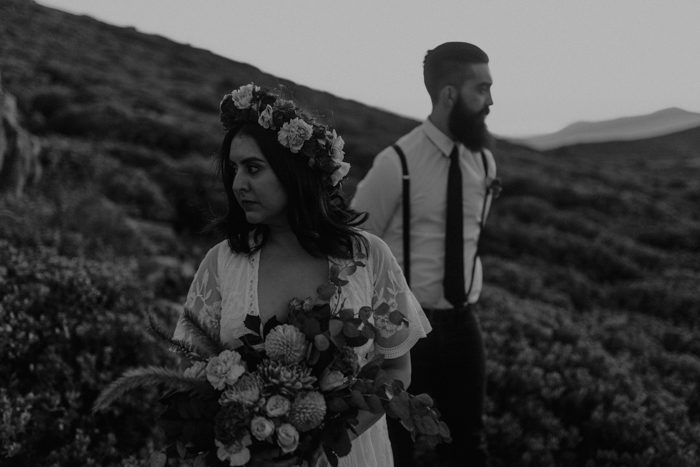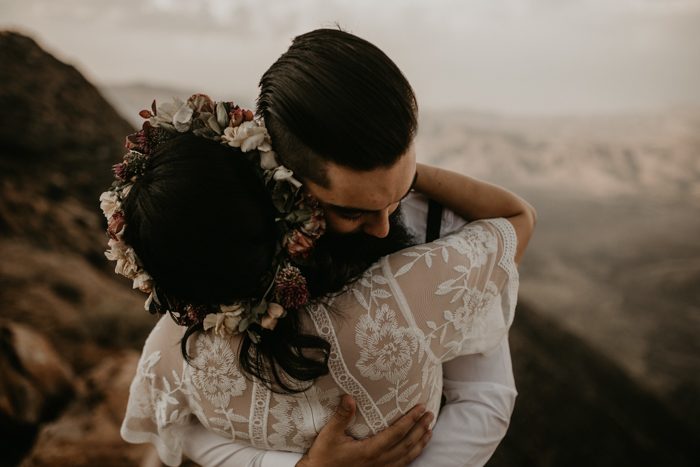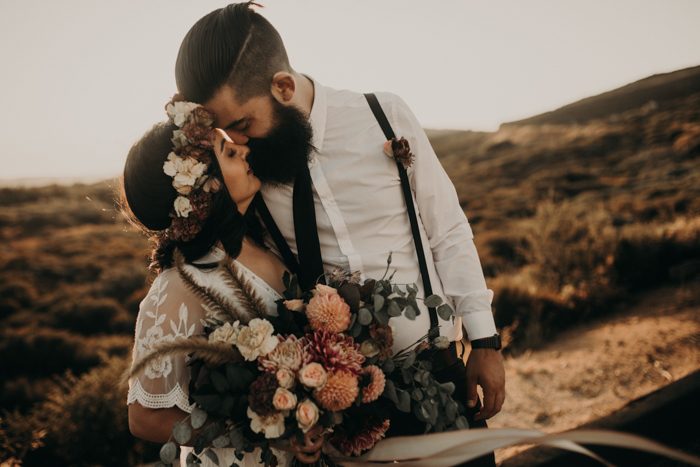 Randi Kreckman was just so nice and great through the whole process all the way back to our first meeting with her. Day of she just let us be laid back while capturing everything.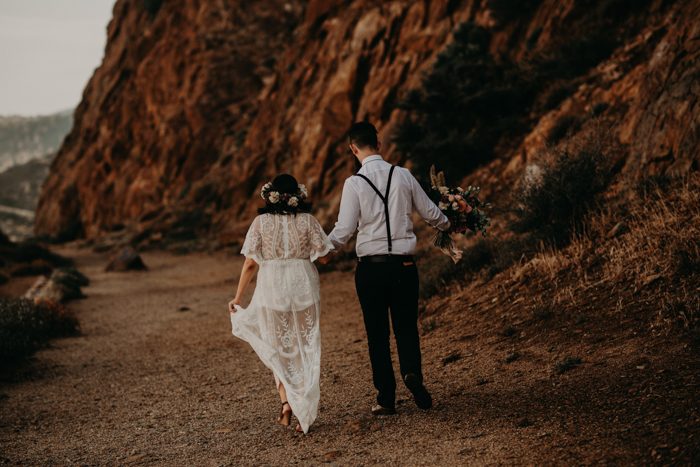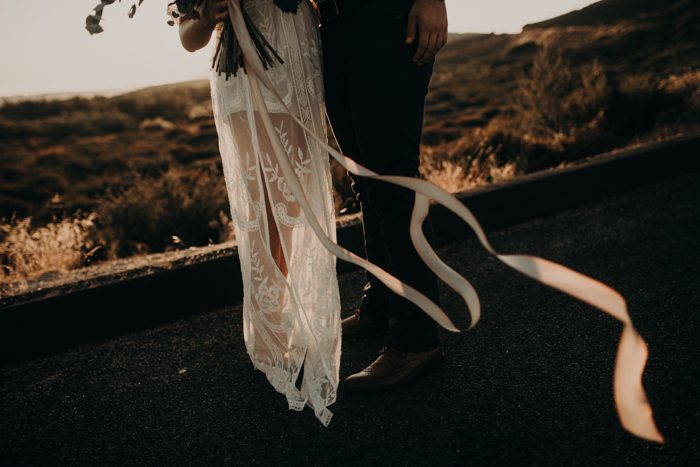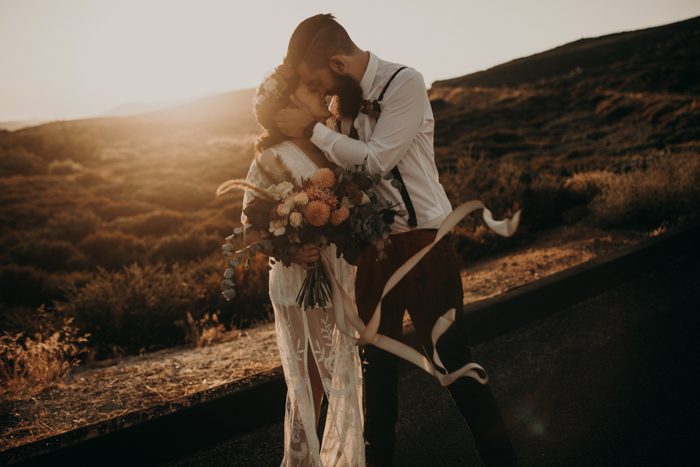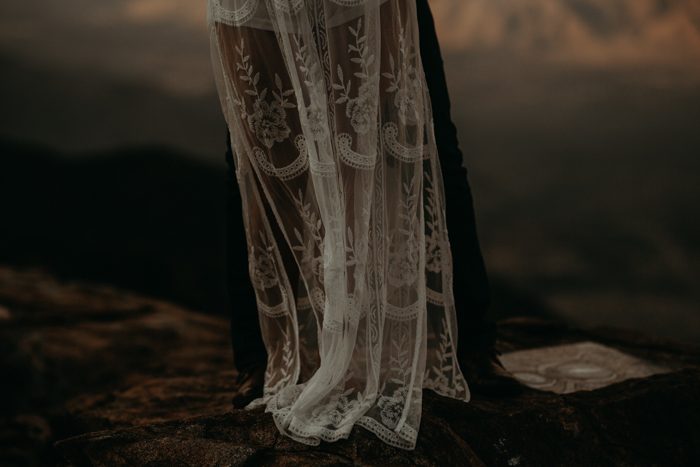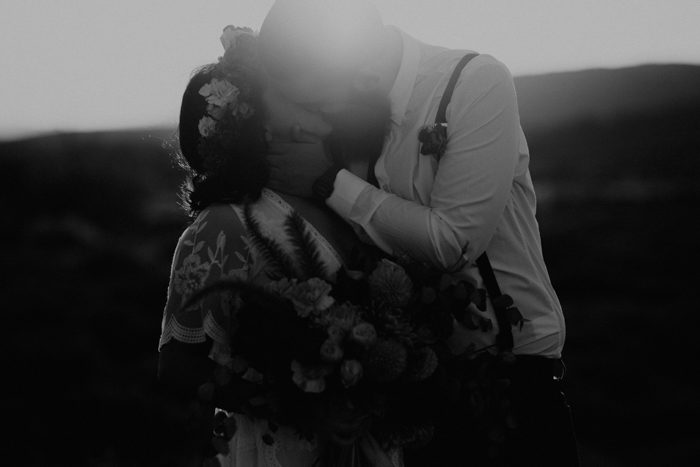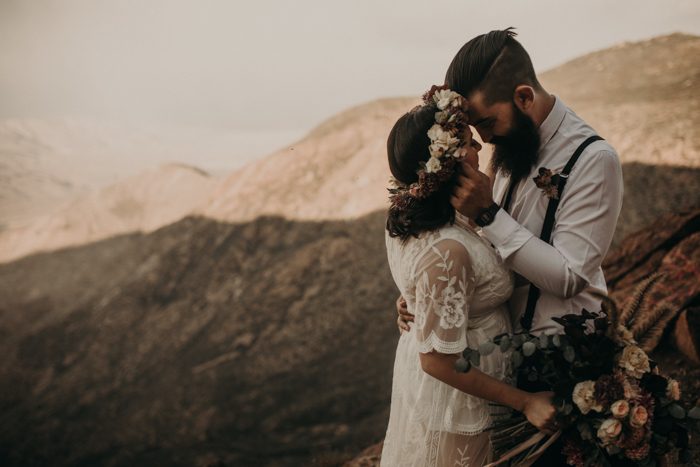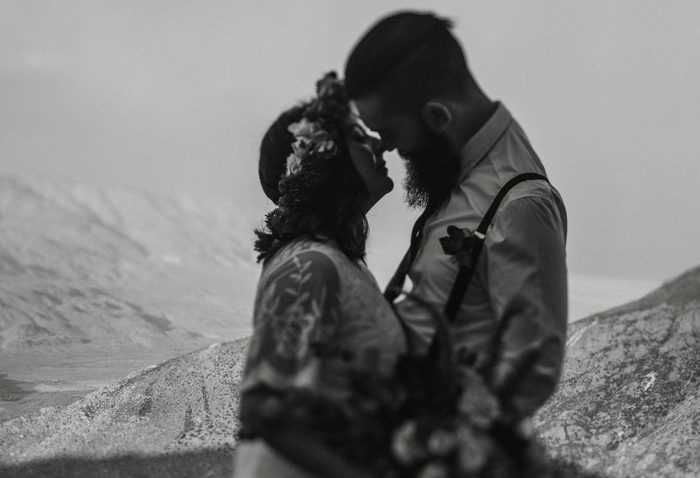 One word that would describe the whole day is smooth. The sunset kiss and reading our vows were memorable, but what we're both the most thankful for is how smooth the overall day went. Everyone on our small team played off each other with creative ideas, nothing happened too fast or too late, and the whole day was just so spontaneously awesome.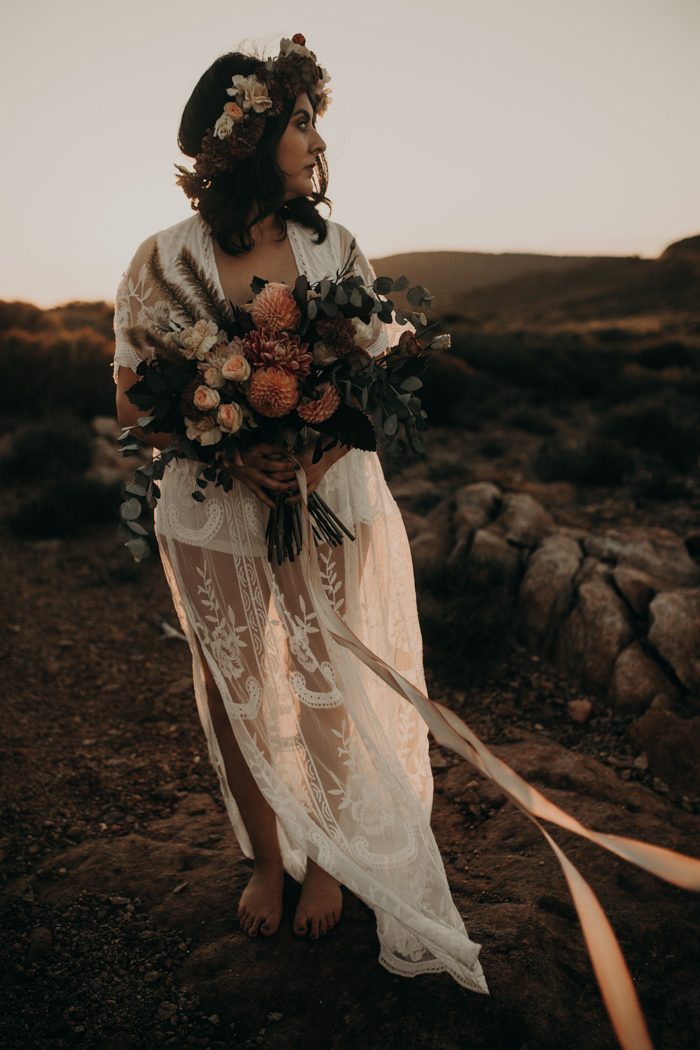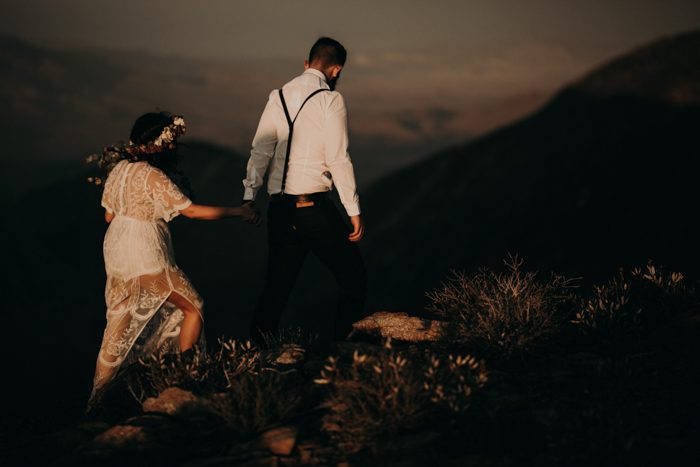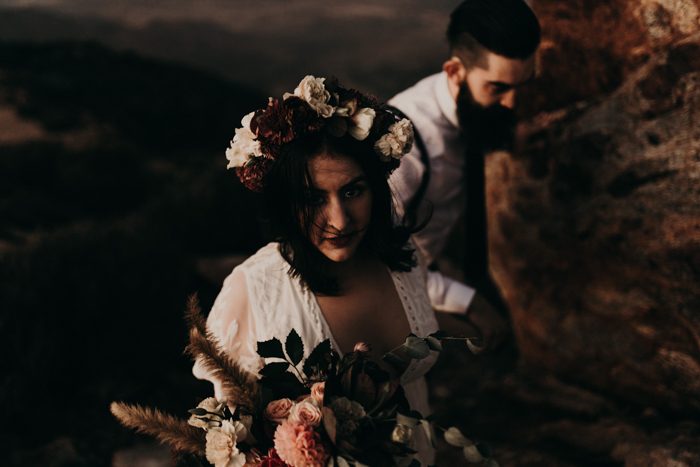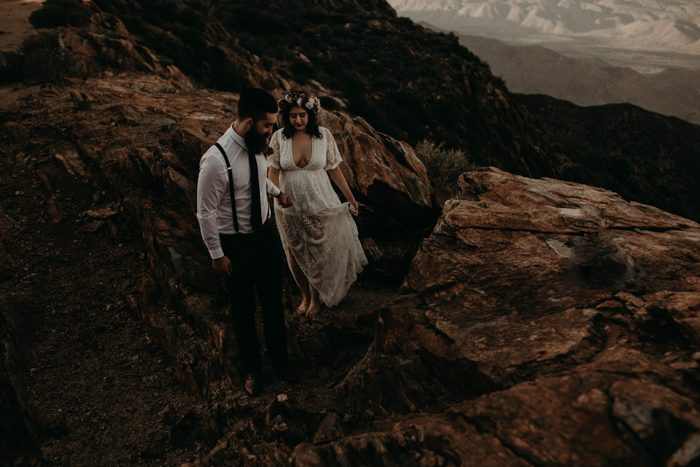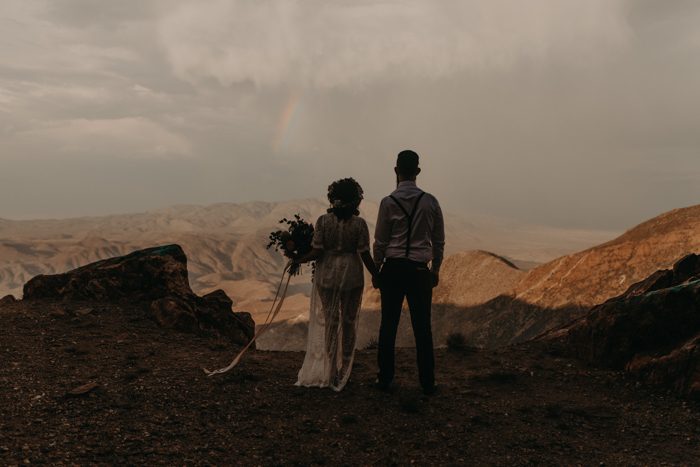 Thank you to Randi Kreckman and Junebug member Audrey Alba Films for sharing this moody elopement with us! For more romantic nuptials, check out this incredibly intimate waterfall elopement at Cloudland Canyon State Park.