Junebug loves an urban wedding, and we can't get enough of the modern, stylish, and stunning venues the windy city has to offer. We've narrowed down our top 10 Chicago venues for you. Whether you're a Chicago local or the city is your dream destination for your nuptials, these venues provide top notch service, unique architectural elements, and space for any sized event.
1. PUBLIC Chicago combines modern style and excellent service. This unique hotel aims to cater to your event needs, without weighing you down with services that are not relevant to your vision. PUBLIC provides sleek design throughout the space, with gorgeous views of Lake Michigan and Chicago's urban landscape.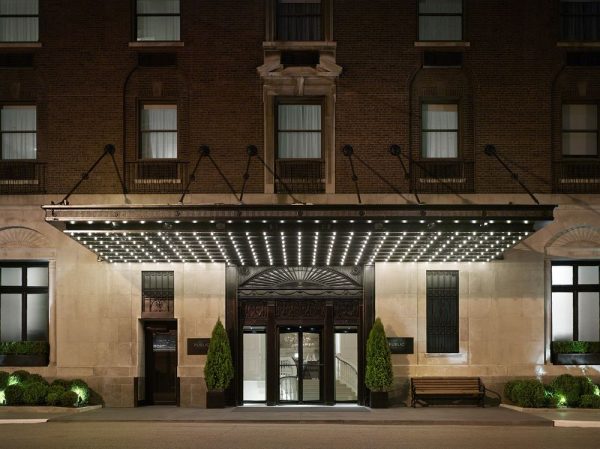 2. Sofitel Chicago Water Tower is a premiere venue located in the Gold Coast Historic District in downtown Chicago. The brilliant architecture of the building lends itself to large windows that offer one-of-a-kind views of the city. Inspired by French hospitality, the Sofitel Chicago Water Tower ensures every elegant moment of your day is exactly as you envisioned.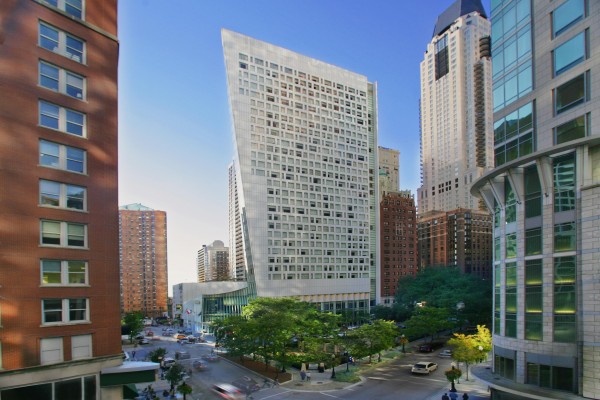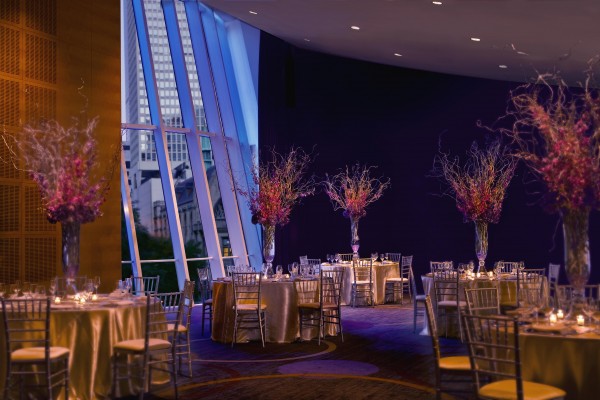 3. The Murphy provides the perfect mix of French Renaissance charm with contemporary Chicago-style. The elegant venue has grand, intricately designed dome ceilings, which turns the volume up on your ceremony photos. The Murphy's interior lends itself to a variety of wedding styling choices, from French rustic to urban vintage to purely elegant.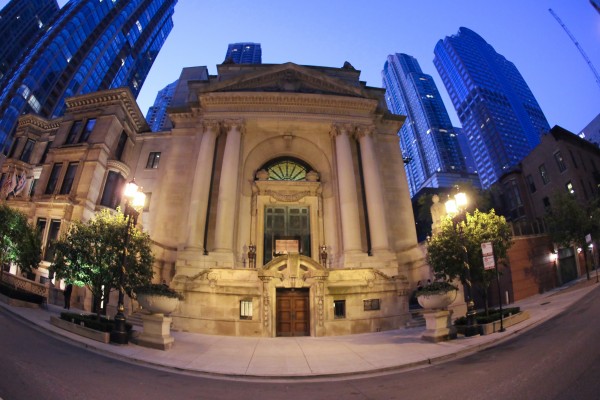 photograph by Cristina G Photography
4. Room 1520, located in the heart of Chicago's Artistic West Loop, is the loft venue of your dreams due to its extraordinary versatility. The venue provides a spacious and elegant canvas for filling out your day exactly as you imagined it. Transform the 4,000 square foot space from minimalist to magical in whatever style and arrangement fits you wedding needs.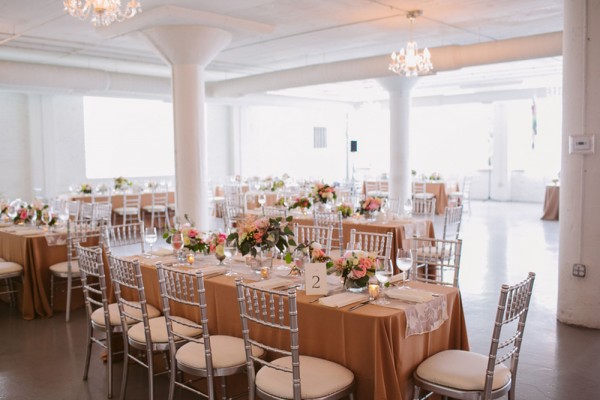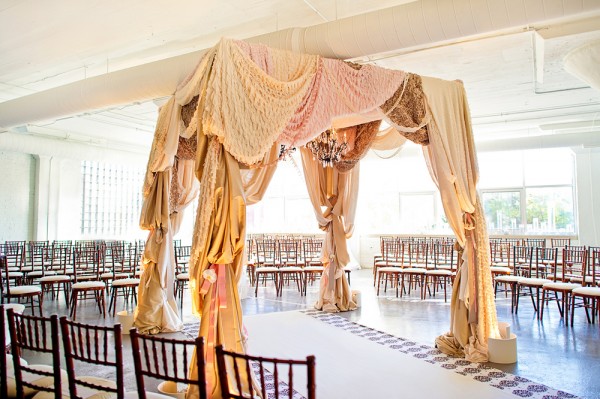 5. The Ivy Room brings rich nature into the center of the Chicago cityscape. The historic venue is covered from floor to ceiling in–you guessed it–ivy of luscious green. The intimate venue provides the perfect sense of romance to your affair, making you feel as if the whole world outside the walls of the venue has stopped to hear you exchange your vows.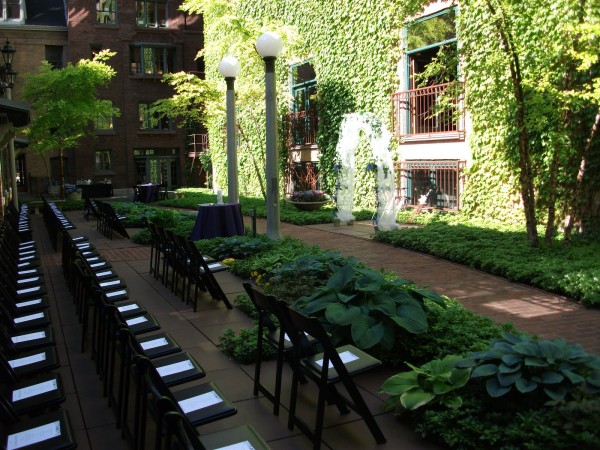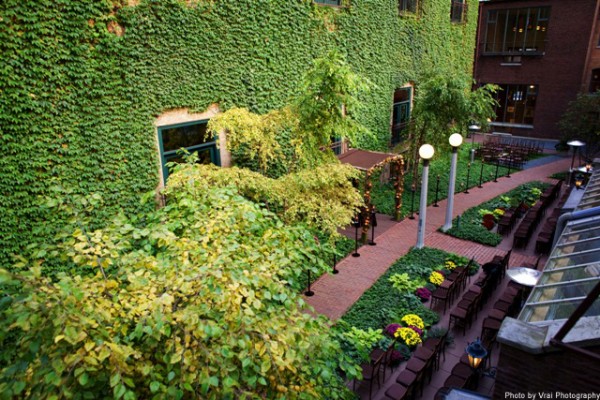 6. Winter Garden is located in the center of the Harold Washington Library Center. From marble floors to large glass-panel dome ceiling, Winter Garden is a space filled with light. The refreshing turquoise color of the architecture pairs beautifully with many wedding styles, and there are several indoor trees providing a natural contrast to the contemporary structure.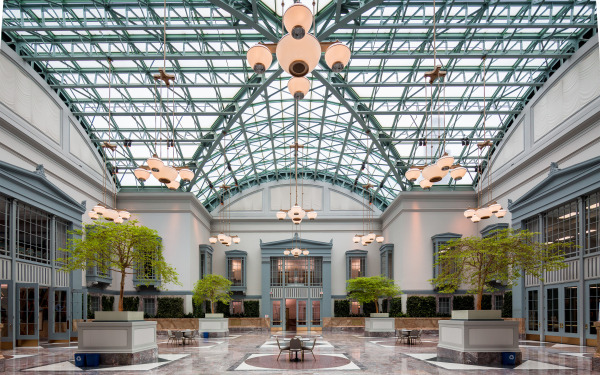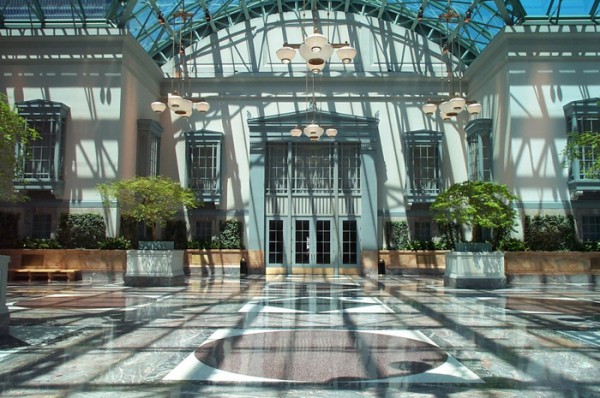 7. Venue One is an event space with pizzazz. The versatile space and accommodating staff are prepared to transform the venue into the wedding you've carefully planned. Modern, elegant, and stylish weddings perfectly fit into the Venue One's setting. With dazzling views of downtown Chicago, a contemporary bride can't say no to Venue One.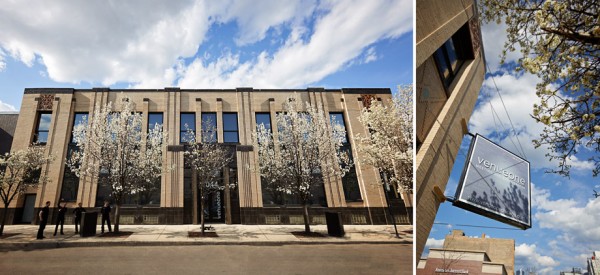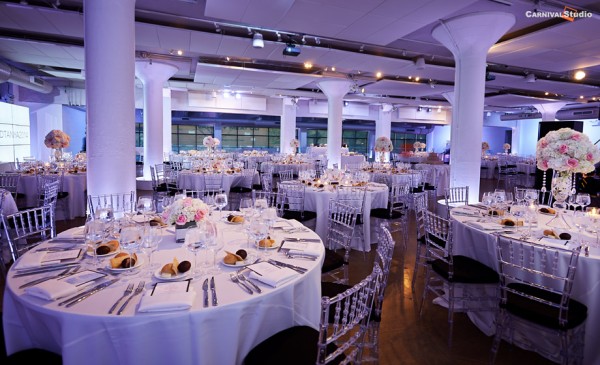 8. The Crystal Gardens is exactly as luscious and dazzling as the name depicts. This indoor garden, located on Chicago's Navy Pier, is filled with lavish greenery, elegant fountains, and is all surrounded by a glass atrium. The spacious venue boasts enough room for weddings with up to 500 guests, making it the perfect venue for your celebration, no matter the size.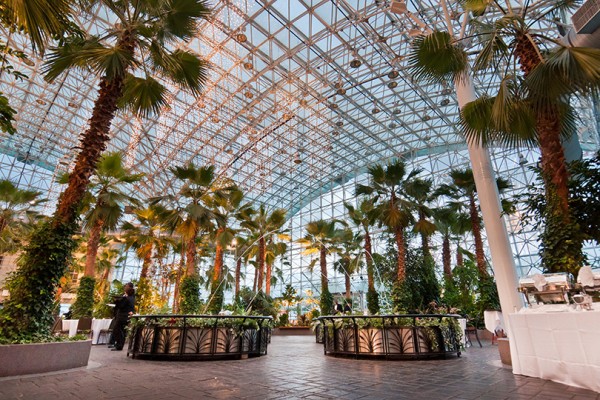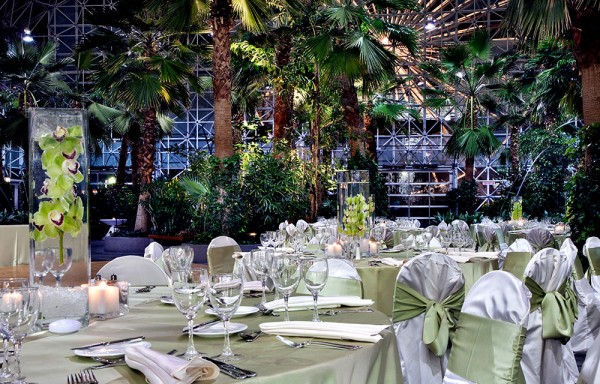 9. Loft on the Lake is a versatile space that mixes dark and light using exposed brick and warm oak timber for the interior, all illuminated by 65 foot-long skylight. This unique feature sets Loft on the Lake apart from other urban Chicago venues. The oak interior is perfect for a rustic affair in the city, but the space can also be transformed to fit your wedding vision.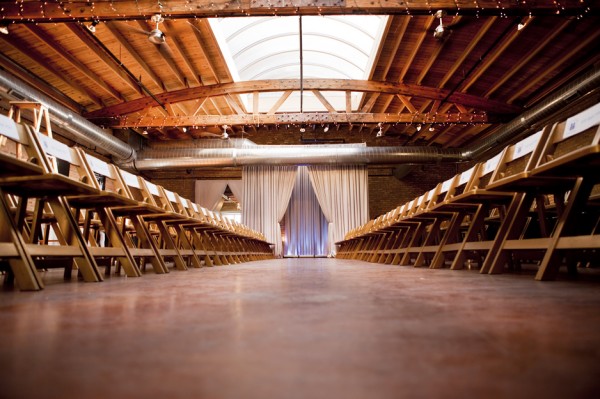 10. Cuneo Mansion and Gardens, located on the Loyola University campus, is the ideal location for your fairy tale nuptials. This elegant, old-world venue could appear in a storybook with its gardens, pathways, and terrace overlooking the mansion grounds. The space has even been famously featured in films like "My Best Friend's Wedding."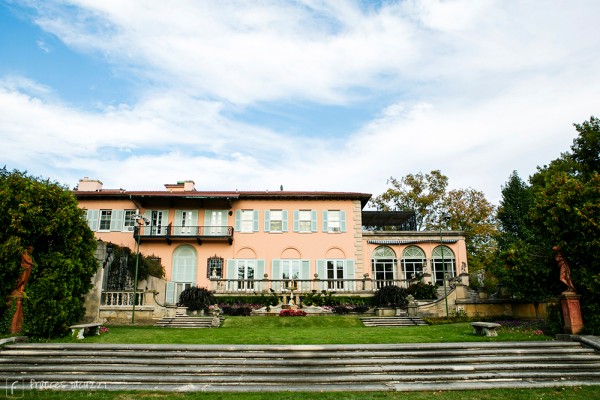 photo by Frances Iacuzzi
The city of Chicago is filled with lights, art, and music that inspires these venues to provide a cutting-edge setting and phenomenal experience for your wedding day. For more of our venue favorites, see which Austin venues made our top 10 list.