Today is day four of our giveaway week, and I must say I've been waiting excitedly for this one! Get your sweet tooth ready because today is all about indulging in one of the finest things in life- dessert!!! Delicious treats are a beloved part of both the holiday season and weddings, so we simply had to include some of our favorite sweet things in our week of gifts for you. Today's oh-so-lucky winner will receive:
– An Ultimate Indulgence Truffles & Caramels gift box from Fran's Chocolates, our favorite local chocolatier!!!
But that's not all, since our other favorite treat is, undoubtedly, cupcakes, we contacted a few of the of the very best cupcake bakeries around the country to spread the giveaway love far and wide. If you're a Junebug reader in Seattle, Los Angeles, Chicago or Washington DC, here's what you just might win:
– Seattle- A gift card for a dozen cupcakes from Trophy Cupcakes!
– Los Angeles- A cupcake gift box from Vanilla Bake Shop!
– Chicago- A $50 gift certificate to More Cupcakes!
– Washington DC- A gift card for a dozen cupcakes from Georgetown Cupcake!
To enter to win, leave us a comment describing your own favorite sweet treats, and how you're incorporating desserts into your wedding. If you're in one of our four cupcake cities, be sure to include that in your comment as well!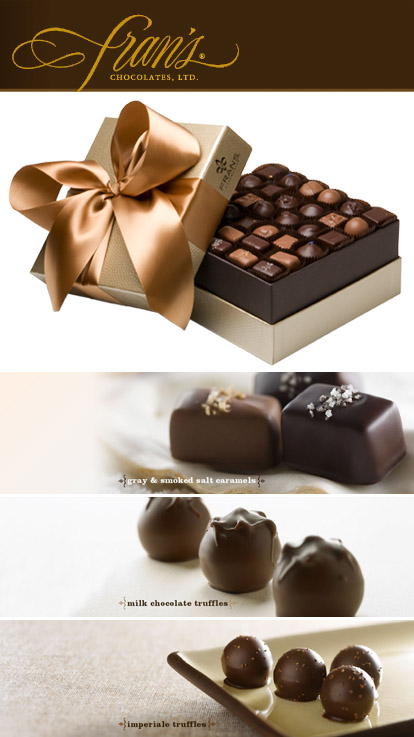 Fran's Chocolates is a Seattle dessert institution and she's our go-to gal for sweet, sweet gifts. If you've never tried one of Fran's salted caramels, you simply have not lived. (Just sayin!) This gorgeous gift box includes an abundant assortment of 68 signature truffles and caramels, and will turn you into a Fran's Chocolates convert in no time flat.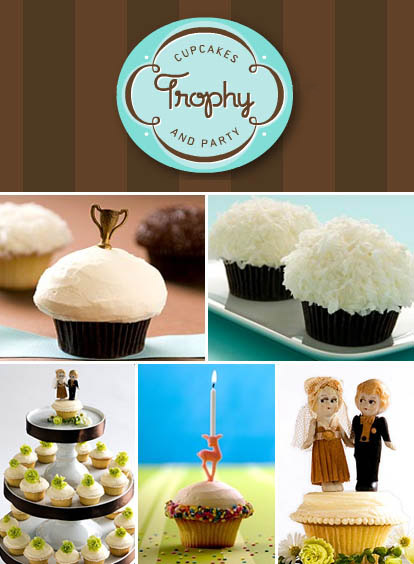 Seattle's Trophy Cupcakes tempts us daily with their constant stream of creative new flavors and their three lovely locations. Sometimes I can hear them calling my name all the way at my desk! Owner Jennifer Shea is a cupcake super star and she and her team whip up cupcakes perfect for weddings, special celebrations, or just an everyday treat. Favorite flavors: Snickerdoodle, Lemon Coconut, Chocolate Peanut Butter, Chai Cardamom, Chocolate Graham Cracker Smore and Bourbon Eggnog.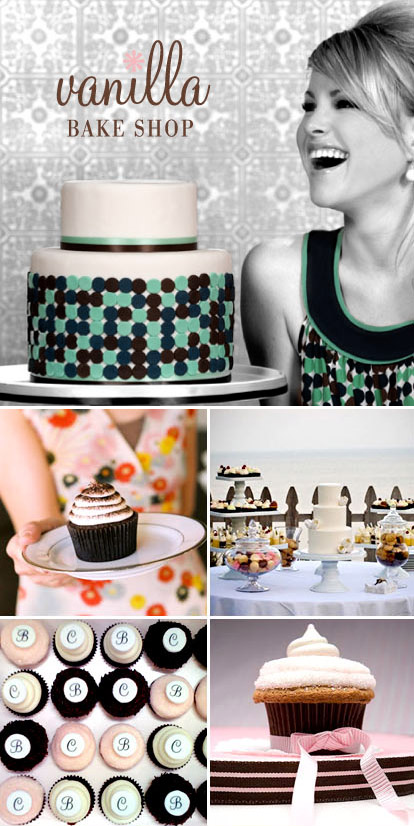 Vanilla Bake Shop is a favorite of, oh, nearly everyone in the LA area for cupcakes, wedding cakes and other desserts, and we're so excited to have them offering up their goods to you! Owned by husband and wife team, Amy and Jeremy, this Santa Monica bakery is a must try! Favorite flavors: Moms' Birthday Cake, Banana Chocolate Chip, Southern Red Velvet, Fudgy Brownie and Old Fashioned.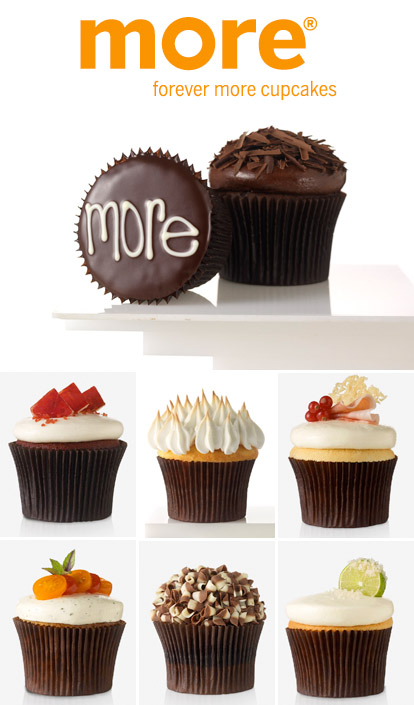 Chicago's More Cupcakes take the art of cupcakes to a whole new culinary level. Owner and "cupcake curator" Patty Rothman creates one-of-a-kind flavor combinations that read like a restaurant menu; Mojito, Goat Cheese Basil, BLT, Gin & Juice, Salted Caramel, Pink Grapefruit and Parmesan Brown Butter just to name a few. Chicago here I come! Check out their website for more information and to learn about their local and national shipping options!
Washington DC's Georgetown Cupcake has just opened their second location and is dedicated to bringing the very best cupcakes to the DC area, and the world (they ship right to your door!) Owned by sisters Katherine and Sophie, Georgetown Cupcake is inspired by their grandmothers and a lifelong love of baking. How sweet is that? Favorite flavors: Key Lime, Chocolate Hazelnut, Lava Fudge, Toffee Crunch, Mocha, Caramel Apple and Gingerbread. Yum!
Thank you to all the businesses sharing their talents and products with us today, we're so grateful! Don't forget to enter the giveaways from Monday, Tuesday and Wednesday, and if you're looking for wedding planning resources, don't miss our Plan Your Wedding Hotlist with a trusted list of the very best wedding pros in Seattle and Southern California!