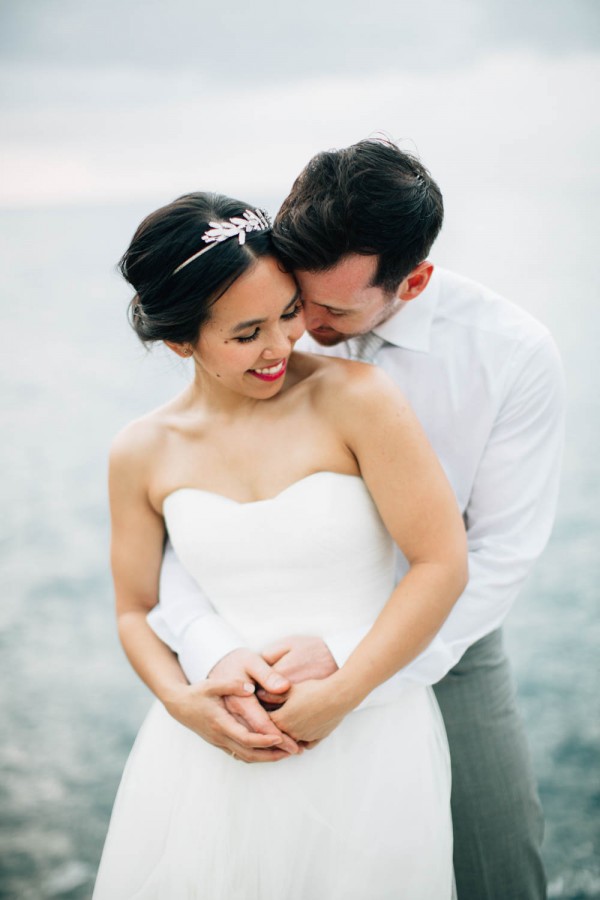 Jaimee and Landon's Jamaican destination wedding is a breath of fresh air! The couple enjoyed an effortless waterfront wedding in the tropical setting of Rockhouse Hotel with their closest friends and family. The incredible landscape was punctuated with a subtle color palette of gold and pink, utilizing rows of gold chairs and a few bold floral arrangements to create a warm and fun atmosphere that mimicked Jamaica's island vibes. Heart & Sparrow Photography captured the ease of the day in every image, and we cant get enough of the couple's sweet first look among the lush greenery of the venue.
The Couple:
Jaimee and Landon
The Wedding:
Rockhouse Hotel, Negril, Jamaica
The Inspiration:
I would say that I wanted to have a wedding that looked easy and effortless (which it was), while being stunning and unforgettable. I wanted the mood to be light and fun, while still being emotional. And I wanted the day to represent who we were as a couple. And I wanted everyone to have the best time ever! Honestly, we are so happy with how our wedding turned out — I can't even think of one thing I would change.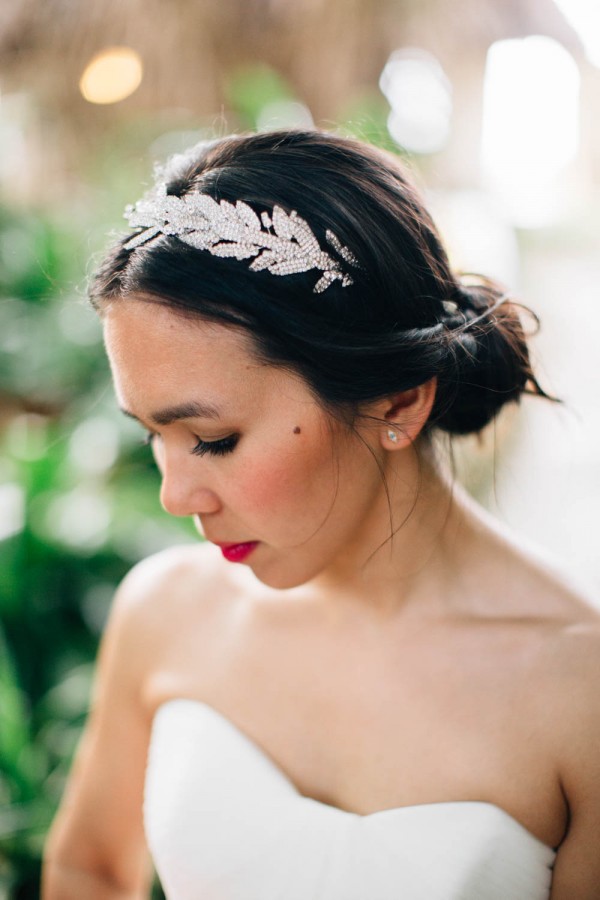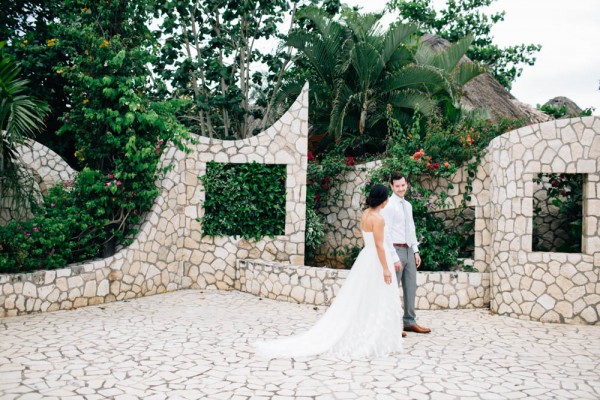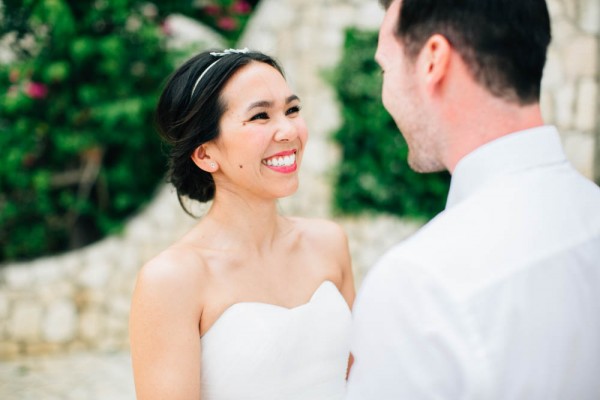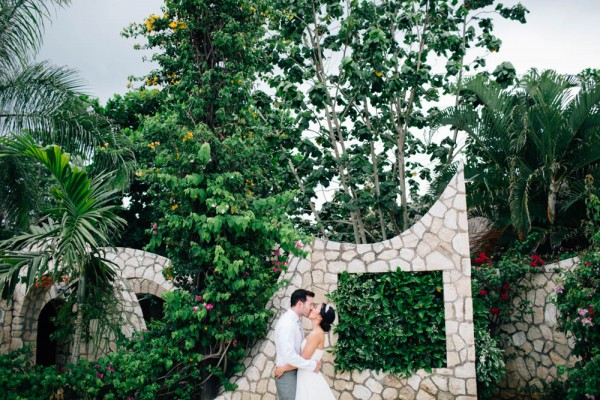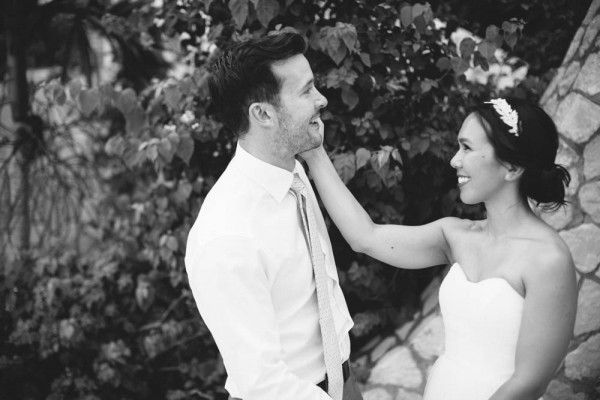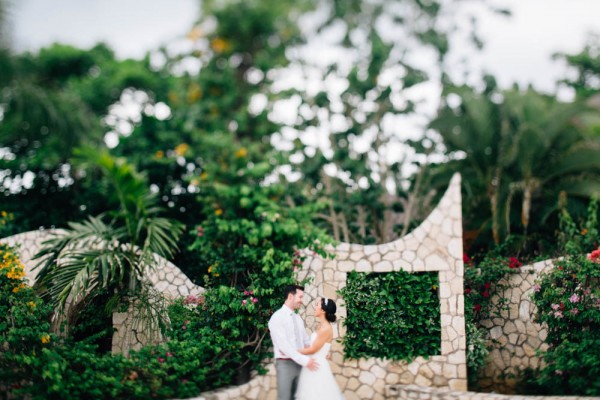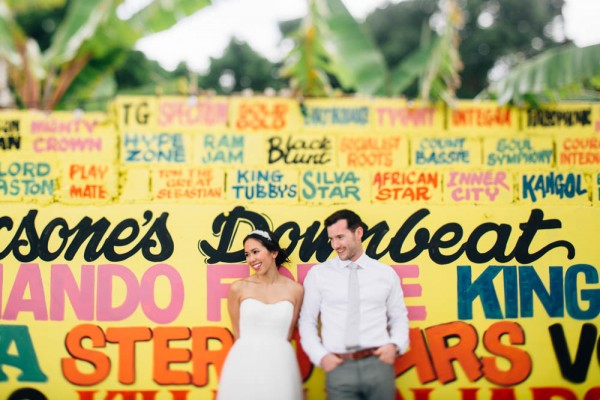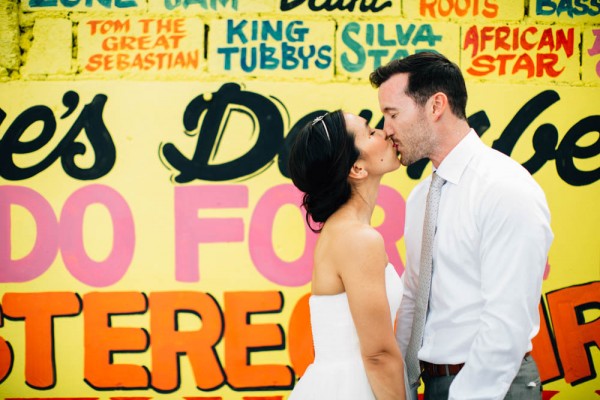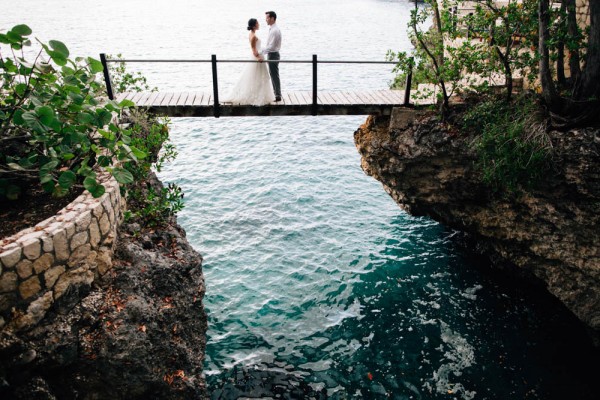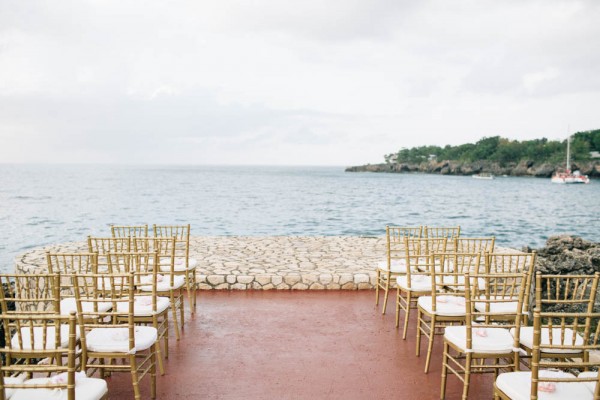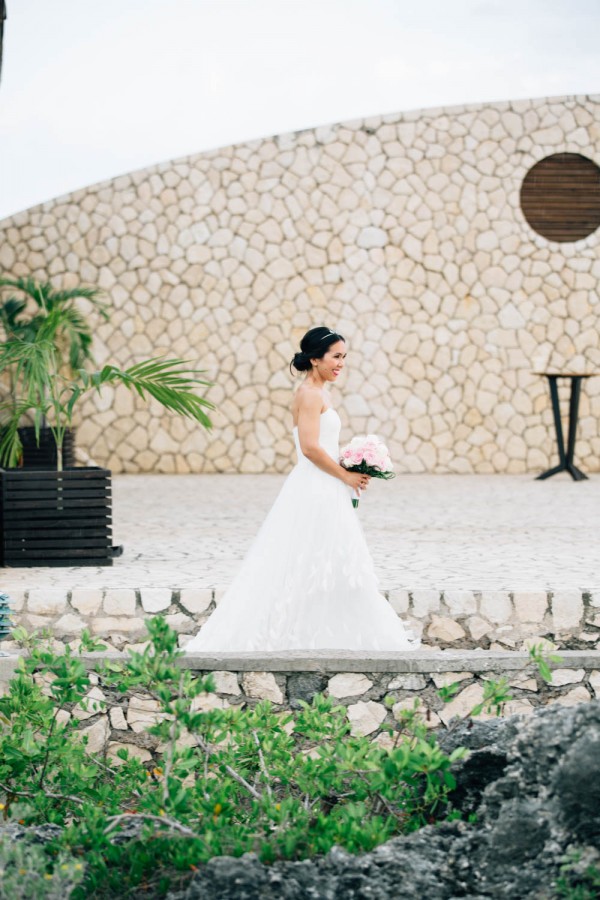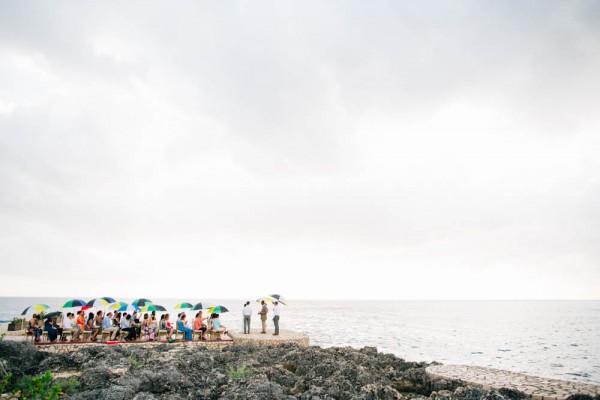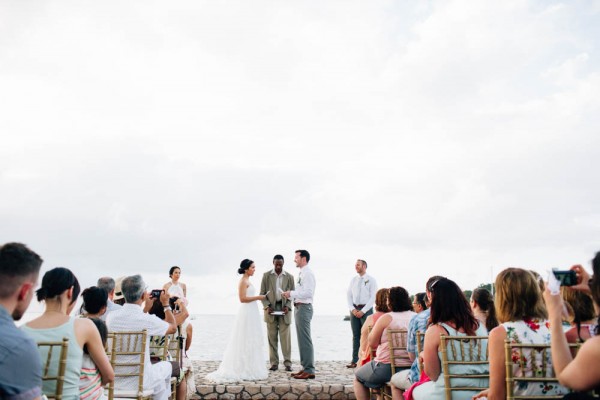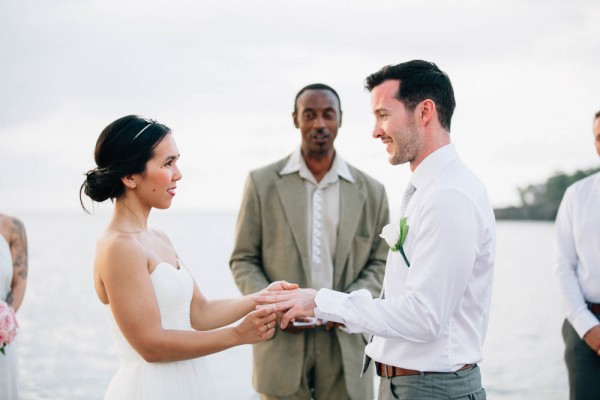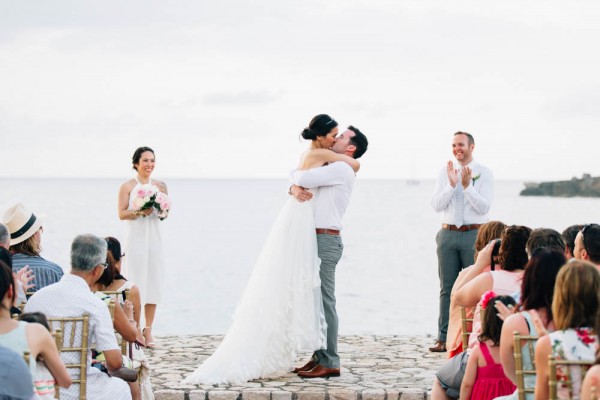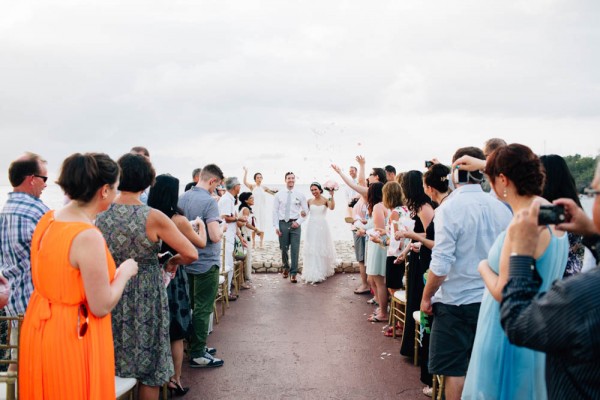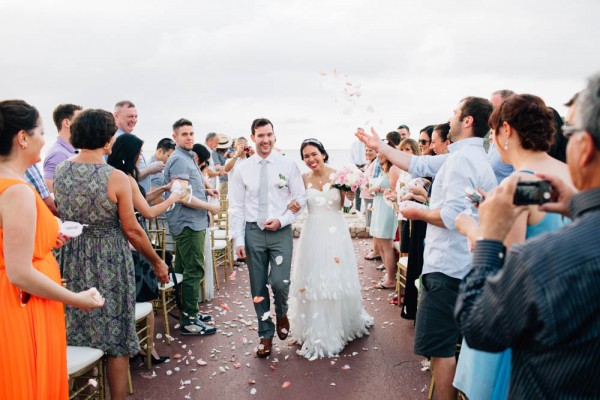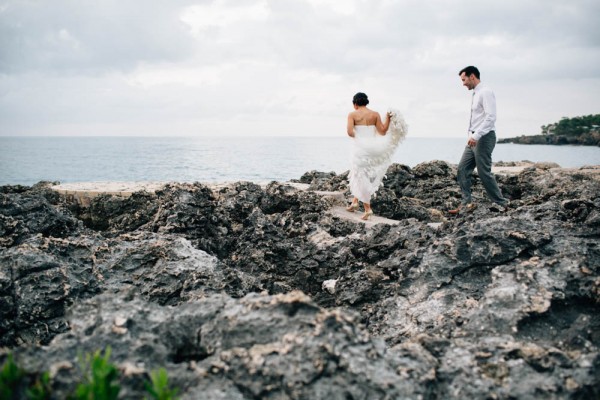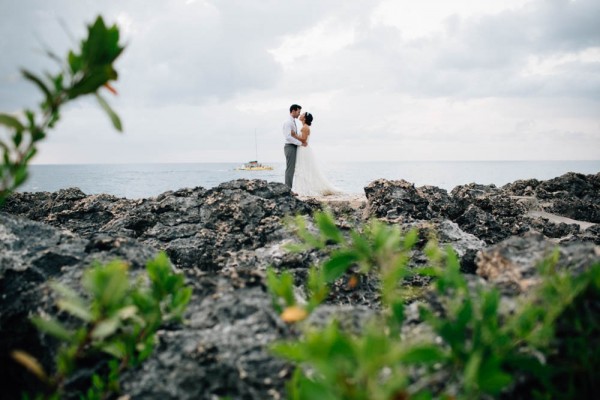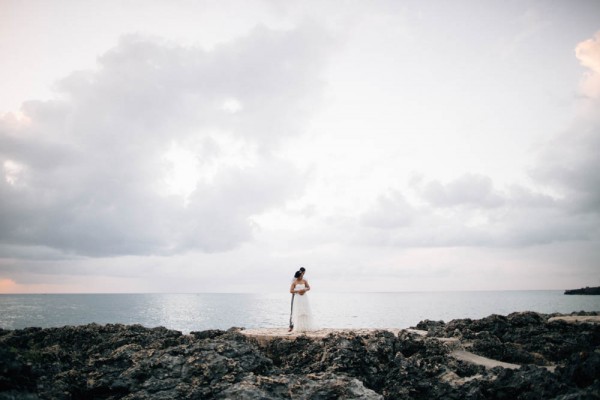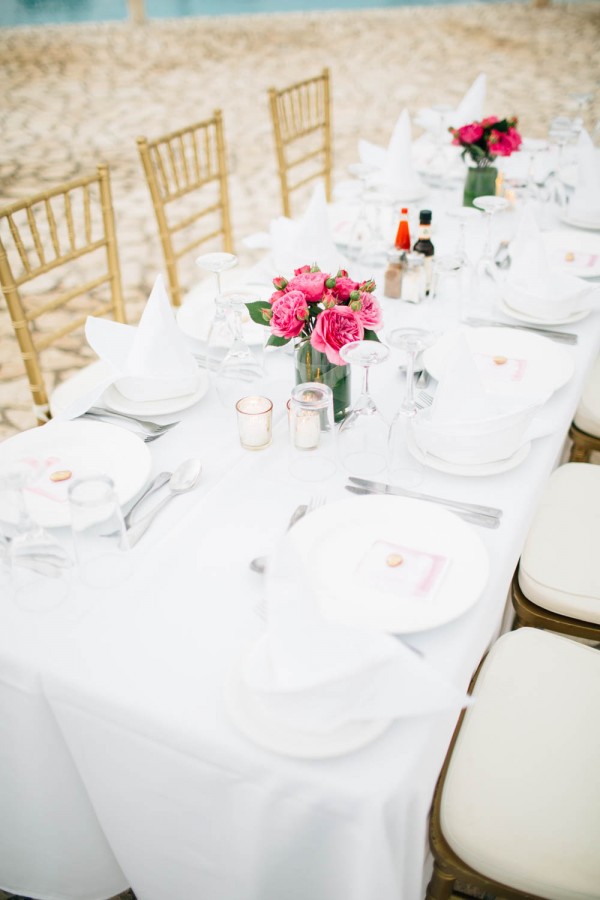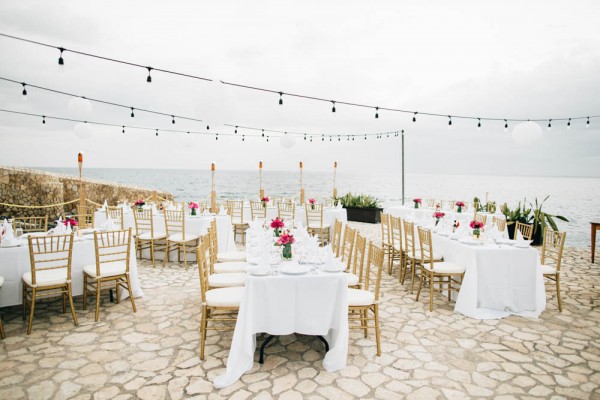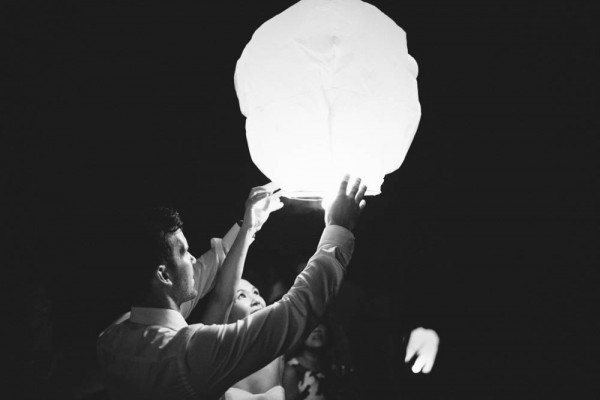 The Moments:
In the morning, I loved that we got up and enjoyed our breakfast and coffee together – it felt like it could have been any other morning, but at the same time we knew it wasn't just any other morning. It was natural and surreal at the same time.
Then, getting ready with my mom and my sister was so special. I'm glad it was just the three of us, because I got to feel and enjoy our family dynamic so much more – it was relaxed and easy, and it just set my mood for the day.
The first look, which we initially weren't sure if we wanted, was amazing. I feel like it was the purest, most authentic reaction we could have had and I'm so glad that it was saved for just the two of us.
Taking photos before the ceremony was so much fun, and it was nice just being with our bridal party for that time before everyone else got involved.
And then, the ceremony and reception, just a whirlwind of smiles and tears, food and drinks, and dancing! Loved every minute of it! I still can't believe how easy it all happened. Not one part of the day was hard or stressful.
The Couple Recommends:
Our photographer, Natalie, traveled with us from Alberta to Jamaica and we are so happy that she was willing to take this journey with us and capture absolutely everything. She is incredibly thoughtful, caring and made us feel so special throughout the time she spent with us. Seeing all of the moments that she captured that we weren't able to witness ourselves during the day was remarkable. From the small, easily overlooked moments to emotional candids of our guests wiping away tears — I swear she was in a million places at once! Needless to say, she comes highly recommended by us.
The Wedding Team:
Photography – Heart & Sparrow Photography
Venue – Rockhouse Hotel
Wedding Dress – San Patrick Collection
Bridal Accessories – Jennifer Behr
Rings – !Xam Diamonds
Congrats to Jaimee and Landon on their breezy Jamaican wedding, and thanks to Heart & Sparrow Photography for sharing! Planning a destination wedding of your own? Check out our destination wedding inspiration board on Pinterest!