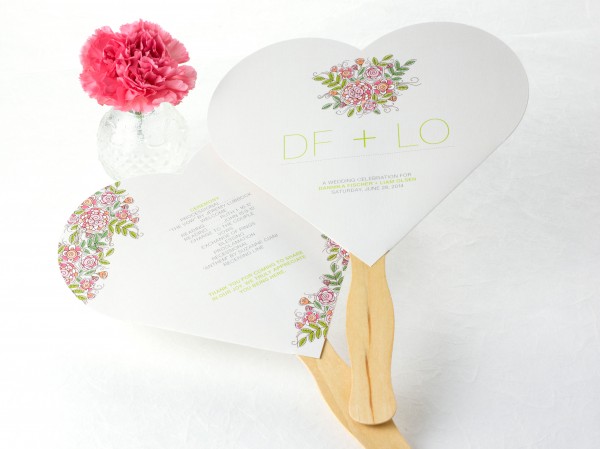 So, you're newly engaged, now what? Sending out save the dates, invitations, and thank you's requires planning and an understanding of wedding invitation etiquette. Heidi Markgraf from MagentStreet, an invitation design company, is here to help us better understand.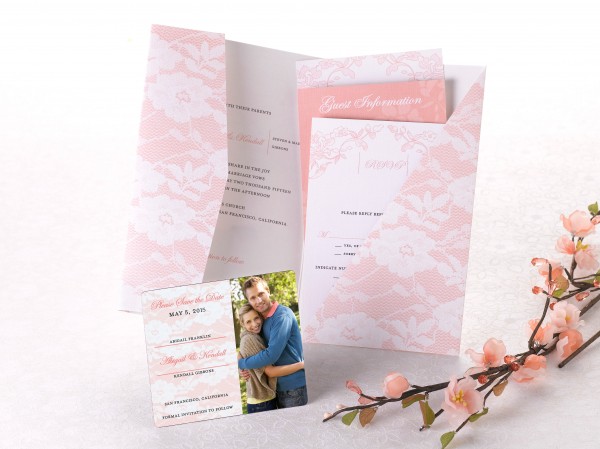 How to Choose Your Invitation:
"The best way to choose your colors is by using our online editing tool to play with a variation of them on your favorite wedding stationery designs. To see your colors in person, request a Color Palette along with free wedding invitation samples to be custom-printed and mailed directly to you. After you've received your personalized samples and are convinced of your colors, the next step is to order a fully embellished wedding invitation–including enclosure items. Since you're setting the tone of your wedding with your wedding stationery, you want to be fully confident in the quality, colors, and design of your suite. Order just one invitation and give yourself the peace of mind in knowing that your design is the one!"
How to Address Your Wedding Guests:
"Address your wedding guests and the invitation envelopes in the style and tone of your wedding. Following basic etiquette is a good rule of thumb. Generally speaking, you'll want to find out which guests have professional titles and which guests prefer to go by their maiden name or hyphenated names, etc. Traditional etiquette also suggests that you do not use abbreviations for street names, states, and professional titles. Before you commit calligraphy pen to your envelopes, see examples for inviting your single, married, unmarried, and professionally titled guests below"
Here are a few examples:
Single guests
Miss Jane Doe
555 West Street
New York, NY 55555
Single + Guest
Miss Jane Doe
and guest
555 West Street
New York, NY 55555
Unmarried Couple
Miss Jane Doe
Mr. John Doe
555 West Street
New York, NY 55555
Married Couples
Mr. and Mrs. John Doe
555 West Street
New York, NY 55555
For information on how to address professionals with titles, MagnetStreet has a handy list of different title examples.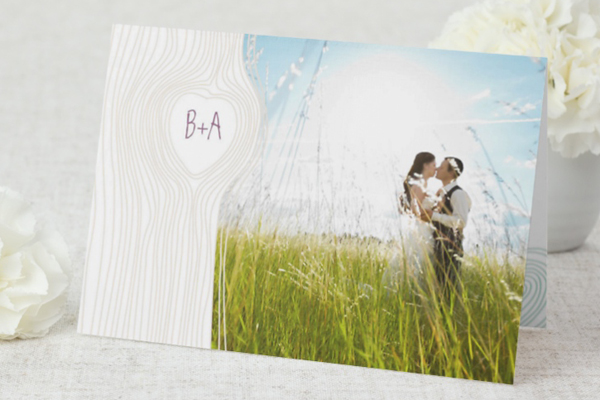 When to Send Your Wedding Invitations:
"Wedding invitations should be mailed 6-8 weeks ahead of the wedding date. Although much has changed with invitation etiquette, this target send date has generally remained the same. If you're mailing out of state or overseas, make sure those invitations go out even earlier. Make it easy for your guests to respond– put a stamp on your RSVP postcards or envelopes. Did you know that square shaped wedding invitations have a higher mailing cost? Take one of your fully assembled wedding invitation envelopes to the post office to have it weighed prior to purchasing your invitations. No surprises there!"
Thanks so much to our friends over at MagnetStreet for their helpful tips and advice on wedding invitation etiquette. They have also created a simple and easy to use wedding planning checklist that's sure to help you plan your wedding with ease!