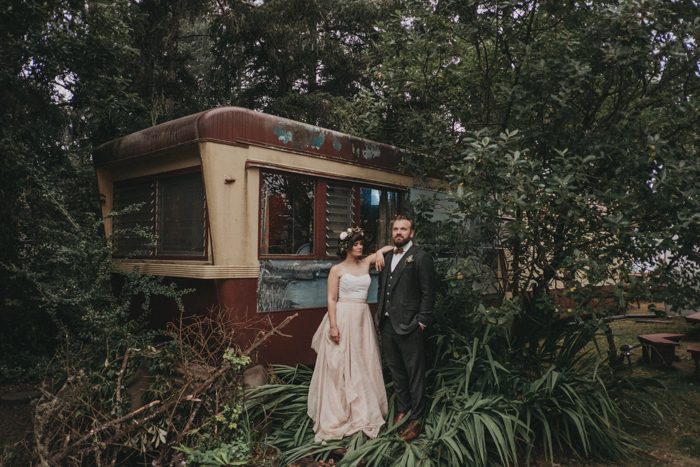 Sou'wester Lodge was the perfect place for Nevin and Michael's intimate wedding. Having many family members flying into the country, Nevin and Michael wanted a place where everyone could gather and stay at for the week's festivities. Getting ready in airstreams, Olivia Hawthorne gave Nevin a soft and lovely bridal look with her hair pulled back and topped with a flower crown from Magniflora. Nevin wore the most perfect Carol Hannah wedding dress and we can't get over the blush colored skirt! Michael looked dapper as ever in his dark gray Monokel Berlin suit. These two had such an emotional ceremony and A Fist Full of Bolts captured it beautifully.
The Couple:
Nevin and Michael
The Wedding:
Sou'wester Lodge, Seaview, Washington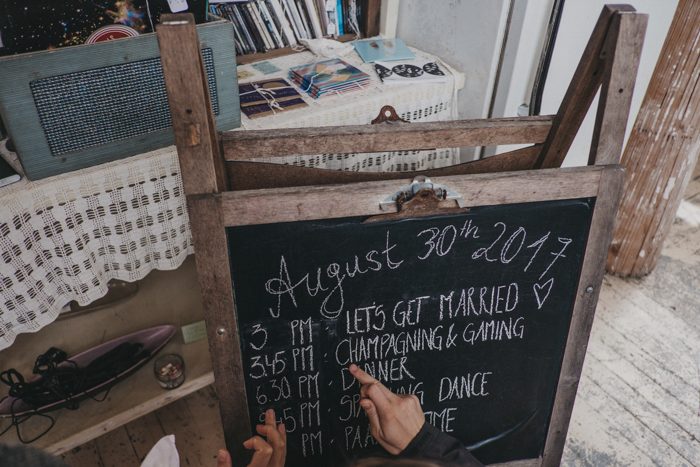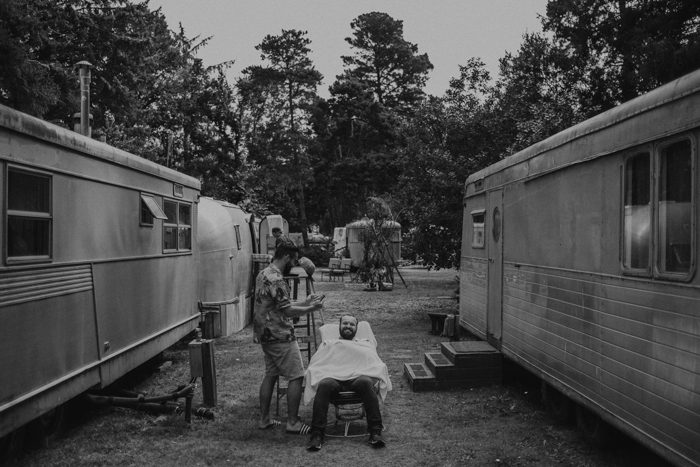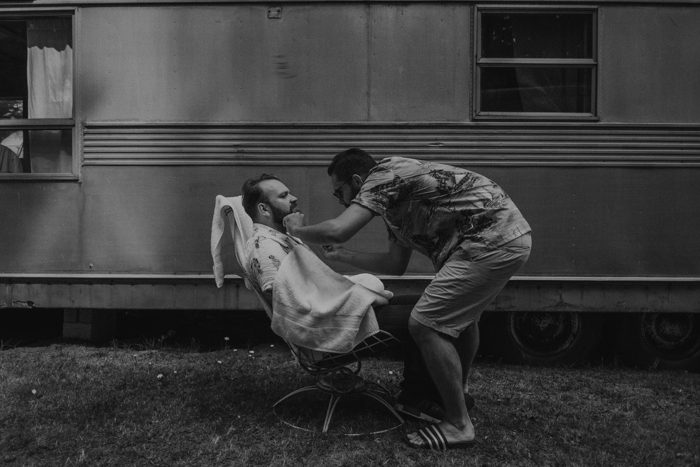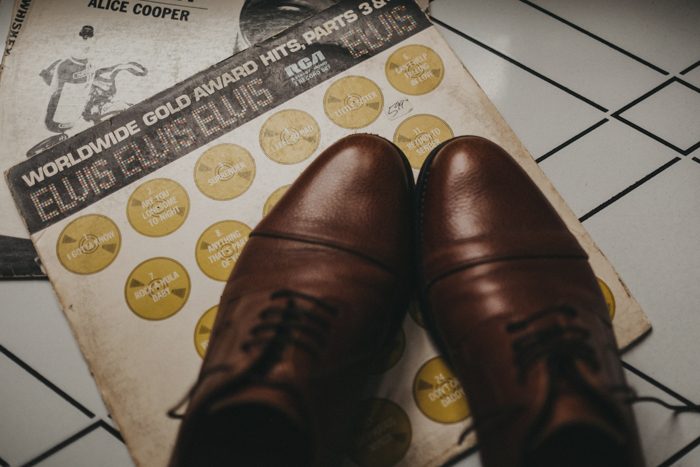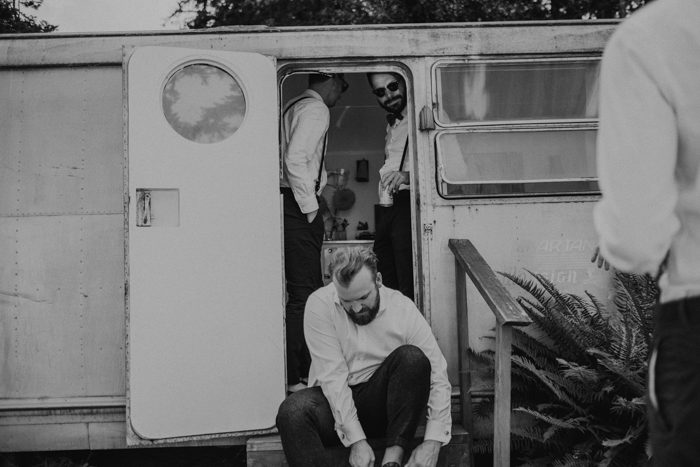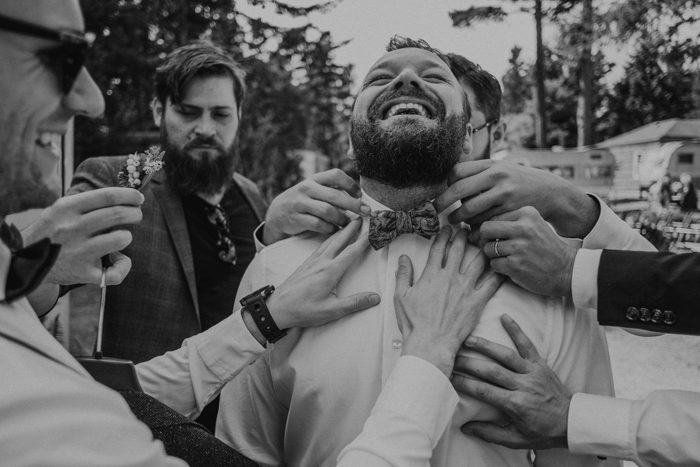 Being wedding photographers ourselves (@nevinsiriner + @michaelkrug3112) we have seen a lot of different weddings over the years. We didn't really know at first what we wanted for our big day but we knew what we didn't want. The only no brainer right from the beginning was that we wanted Sean and Melanie to take our pictures as they had become good friends over the past years. Their photos keep amazing us over and over again and are true pieces of art. Storytelling at it's finest is created out of their hands!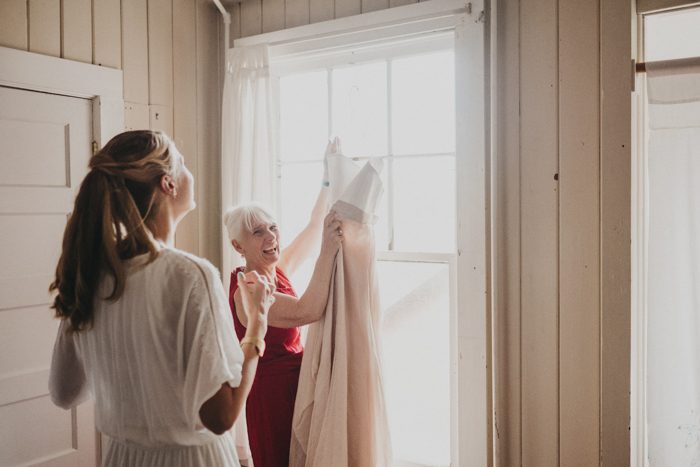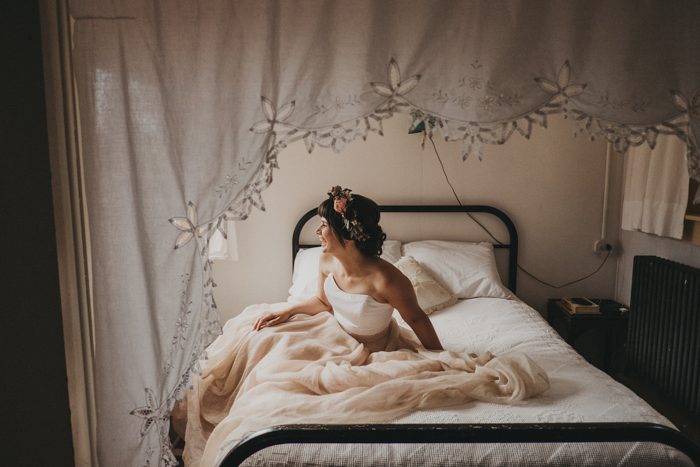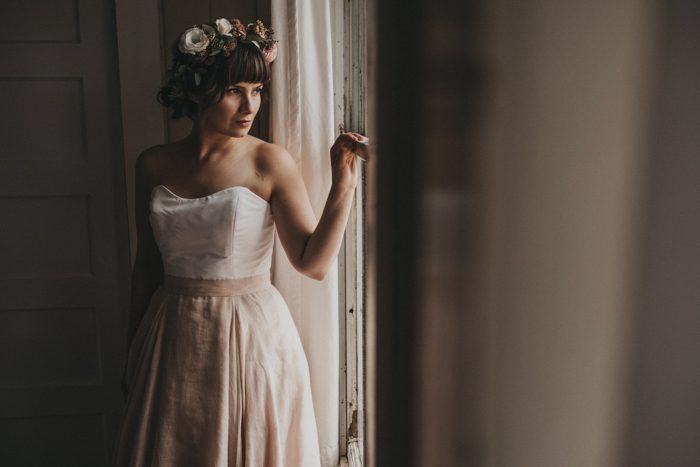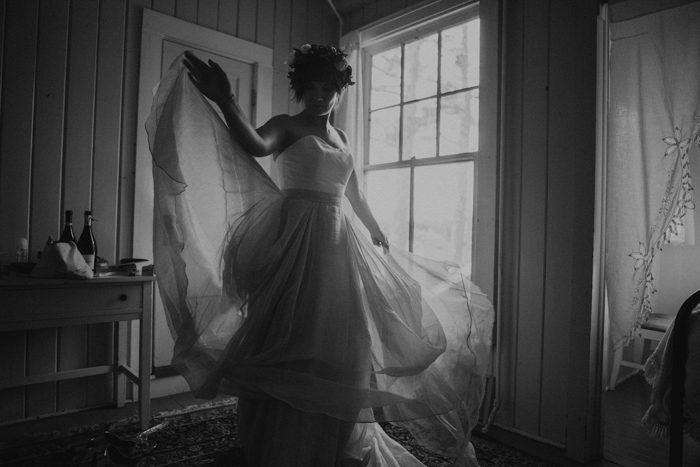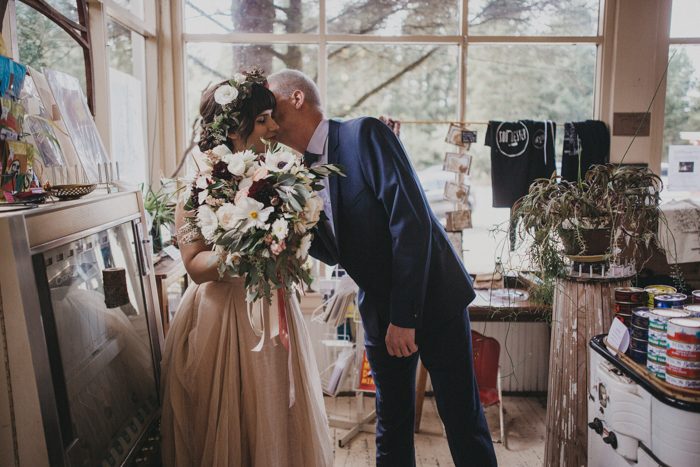 Go with flow and don't panic weeks in advance. "Problems" pop up before every wedding but most of them get solved by themselves. Sometimes you even get better ideas, just because your first choice isn't available. Be spontaneous and open for changes. You can plan and organize everything yourself up until a certain point of your wedding day but then you just have to let lose and enjoy it to the fullest.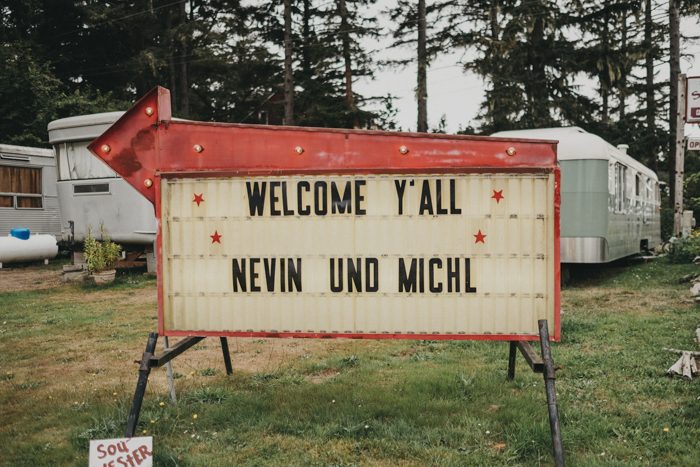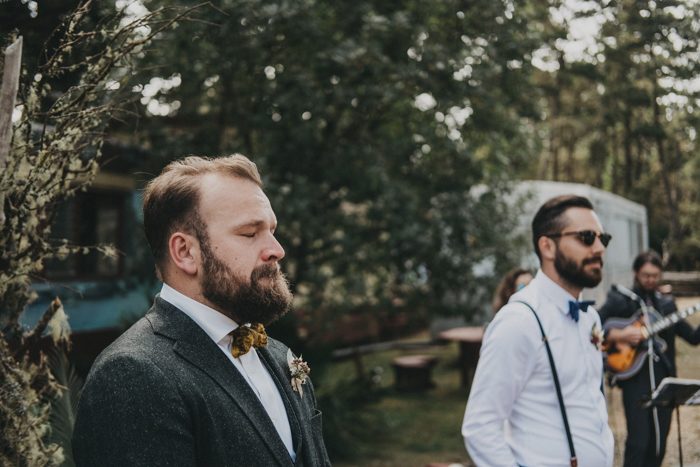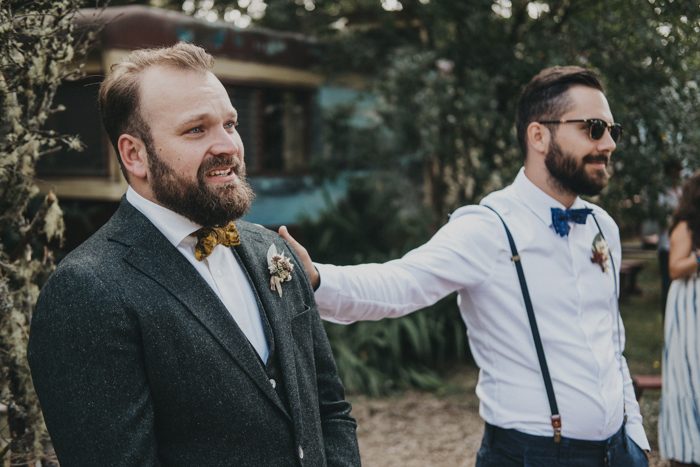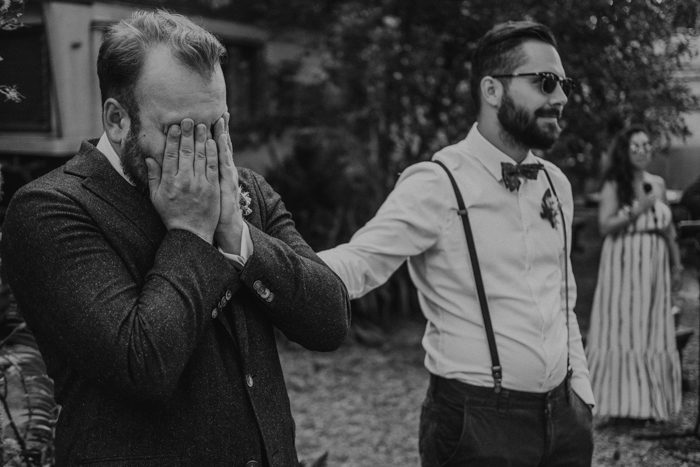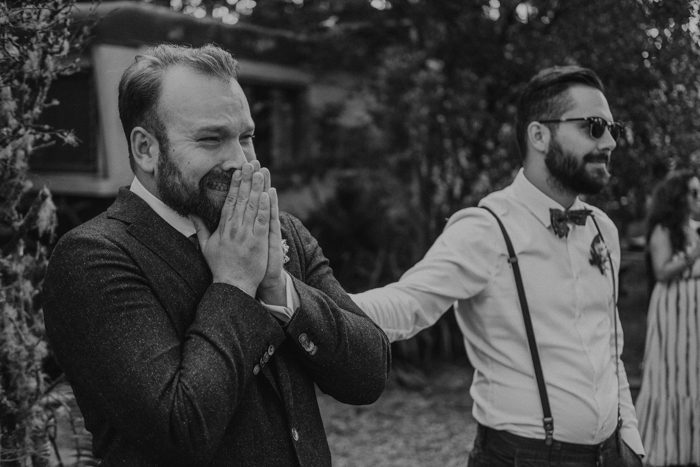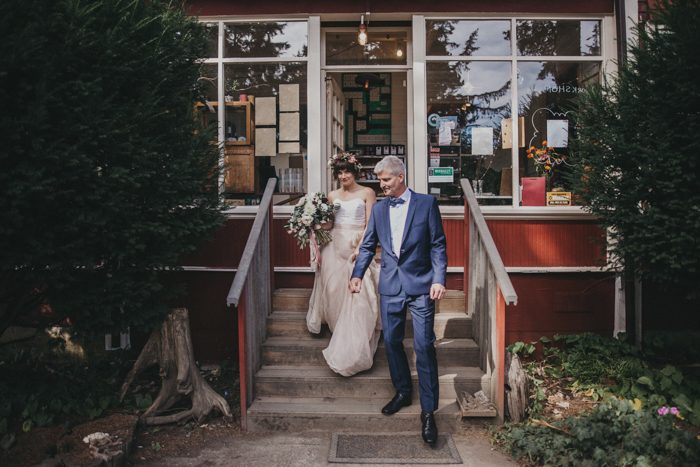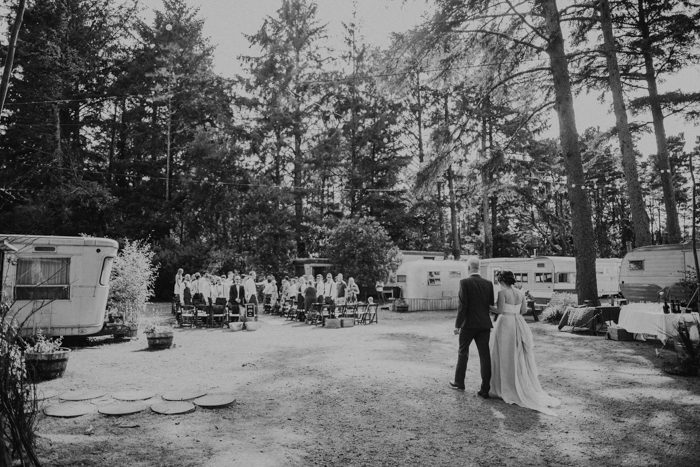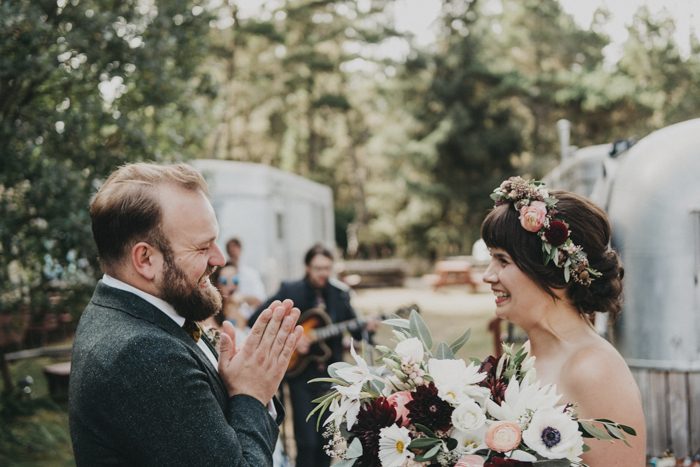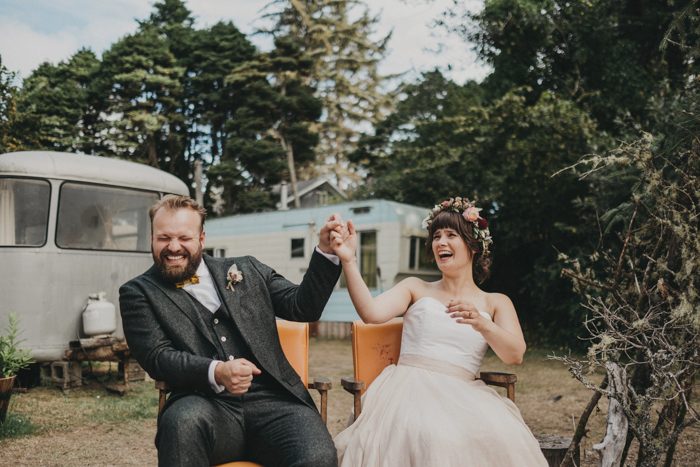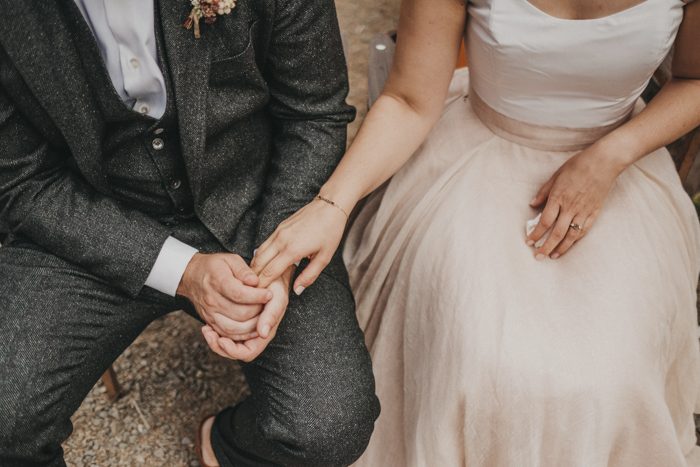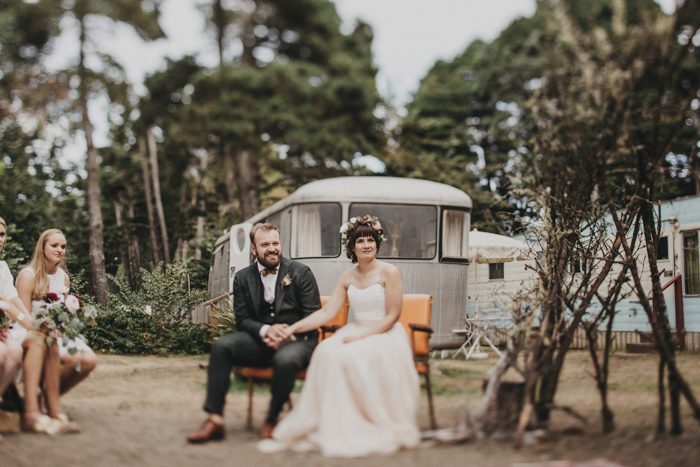 We tried to create a mix of German and American wedding traditions. It was very important to us that the ceremony didn't only last 10 minutes so we could give everybody the chance to actually be part of our ceremony.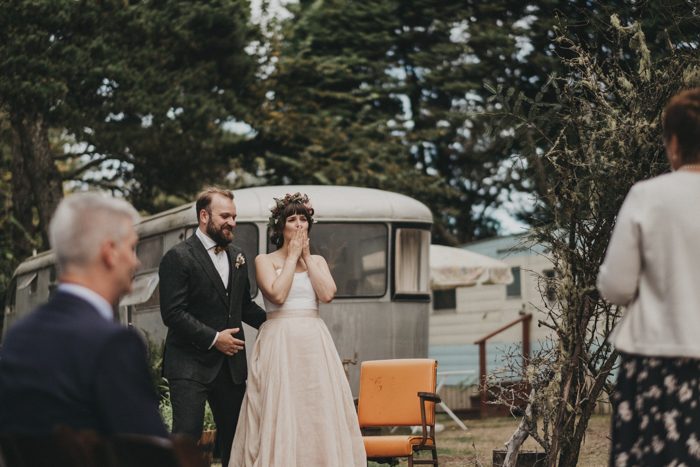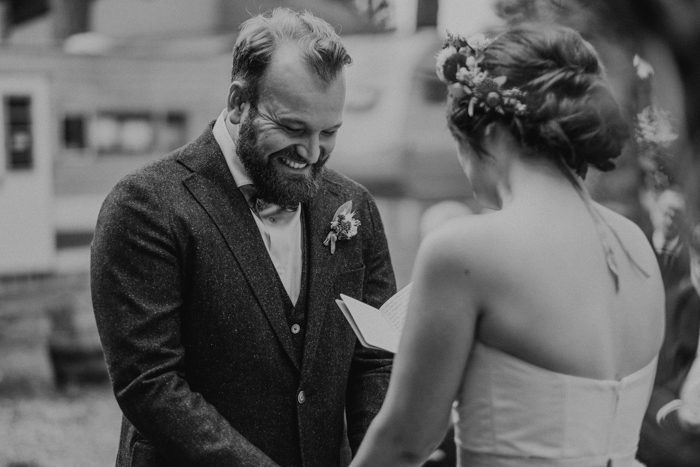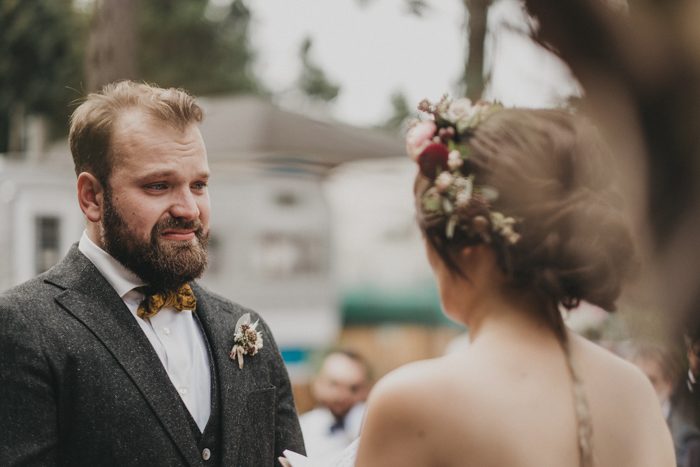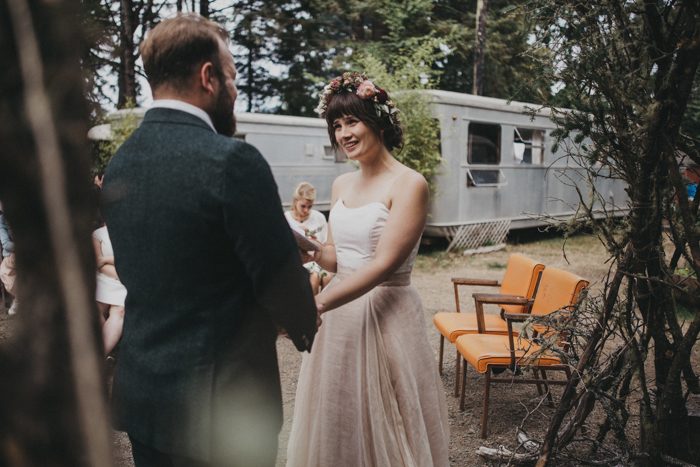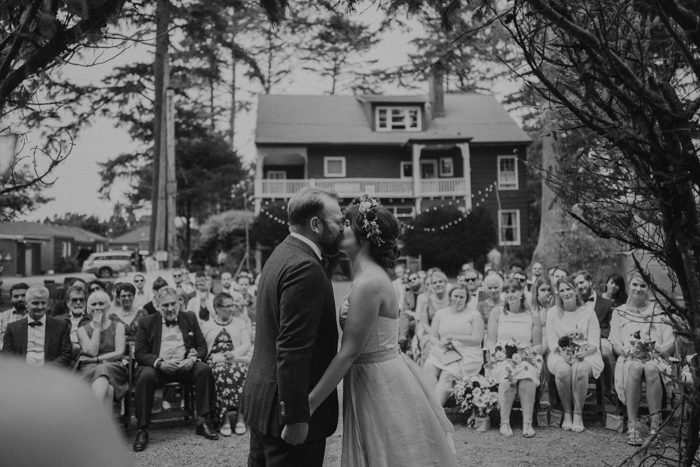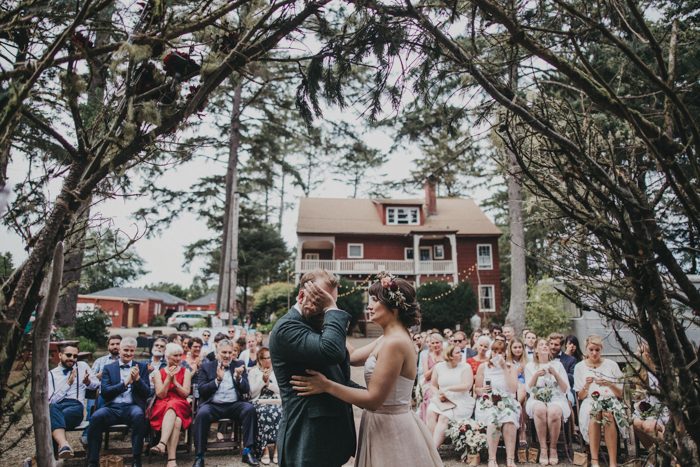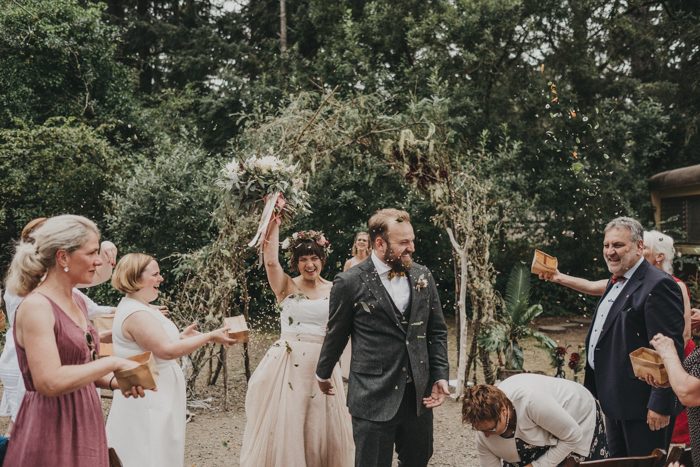 YES, we DIY'd a few things! From the ceremony backdrop, to the cake buffet, and the drinks at night. We are so lucky to have friends who are awesome at making drinks and baking sweets. A team of aunts and cousins were responsible for the whole floral decoration at the ceremony and reception, and candle stands were handmade the day before. Even the whole ceremony was a DIY project. Hanna, a friend from Germany, had never held a wedding ceremony before but was our perfect match. She has been with us from the beginning of our relationship which made everything she said even more personal and intimate.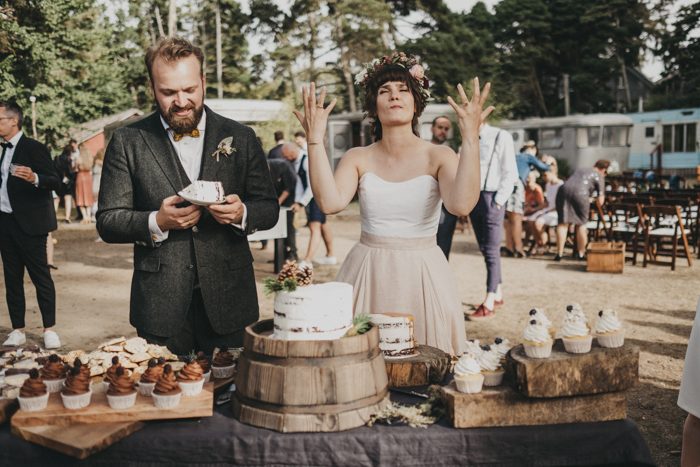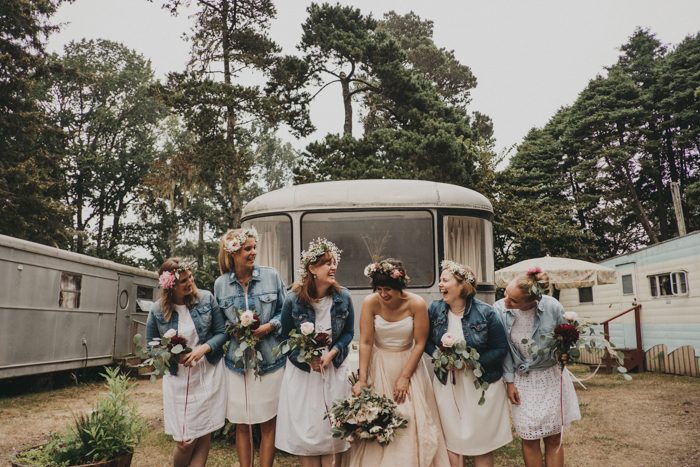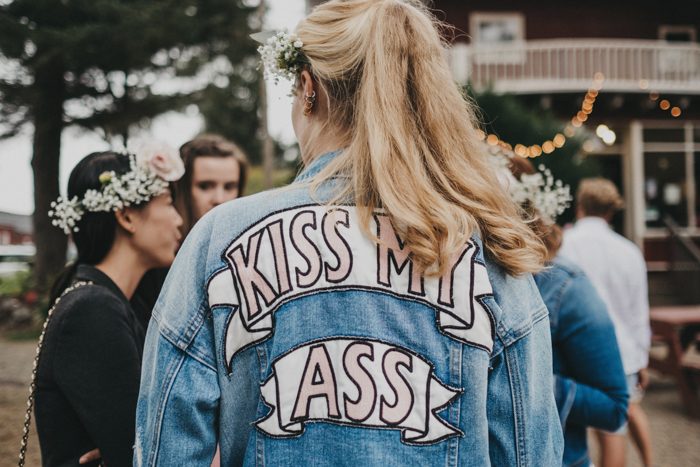 SHOP THIS POST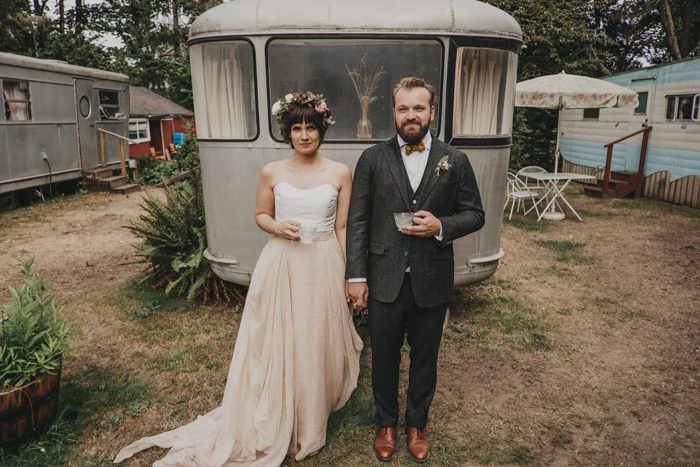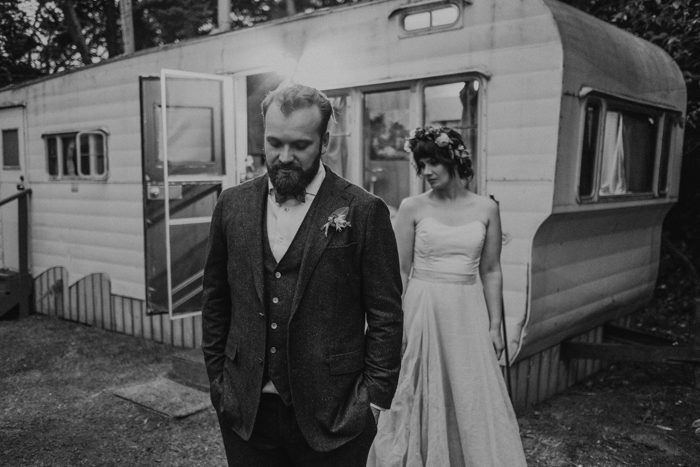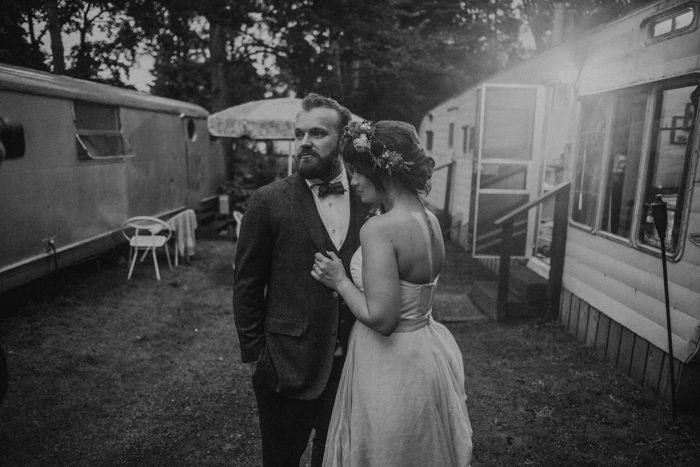 Shortly after we got engaged in 2015 we spent a few nights at the Sou'wester Lodge. Waking up one morning, we asked ourselves if we should ask our family and friends to join us for a little adventure in the Pacific Northwest and this unique spot on earth? Pretty much the next day we booked the lodge for five days in 2017 and this was the best decision ever. Everybody from their staff is warm hearted and always has a helping hand. We are so lucky to have found such an "under the radar" venue.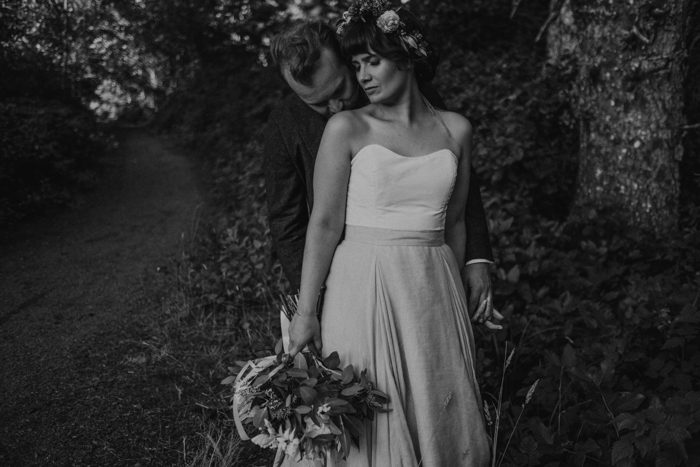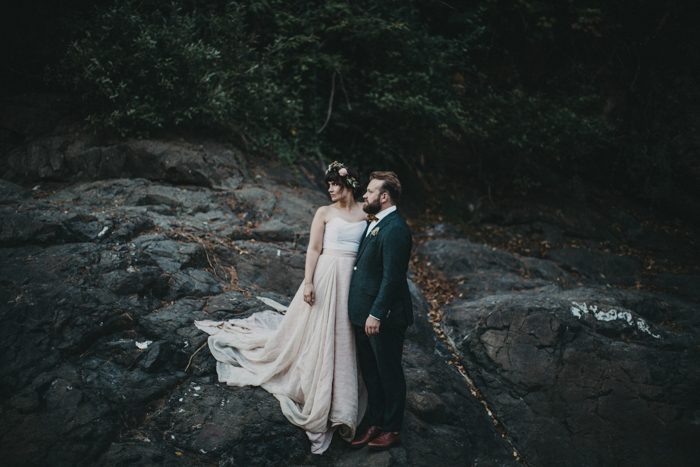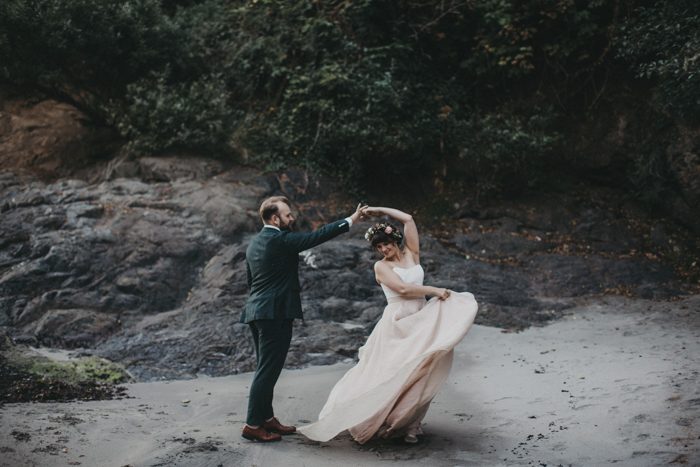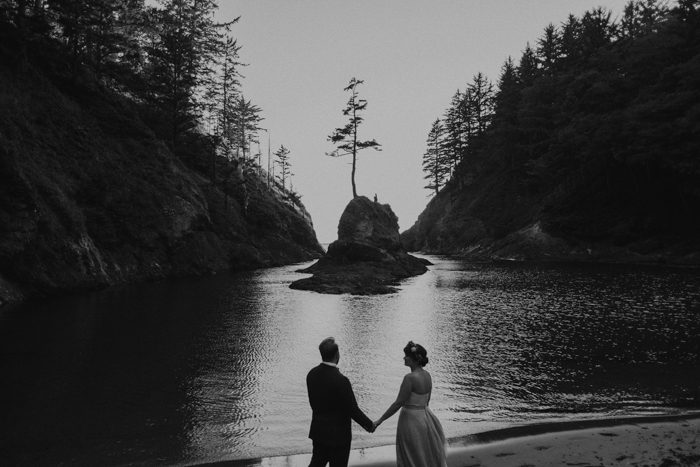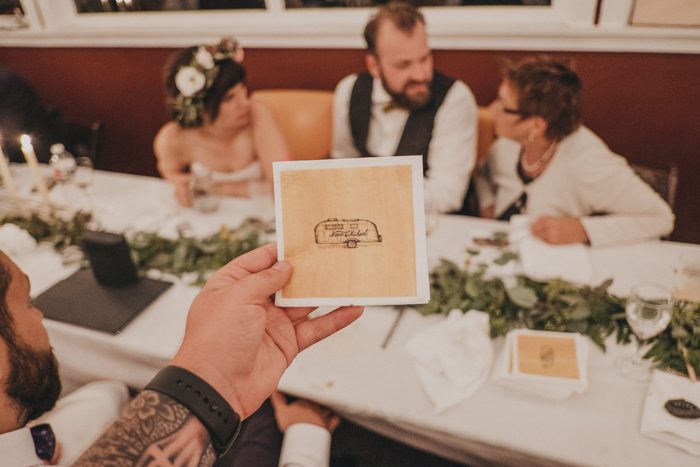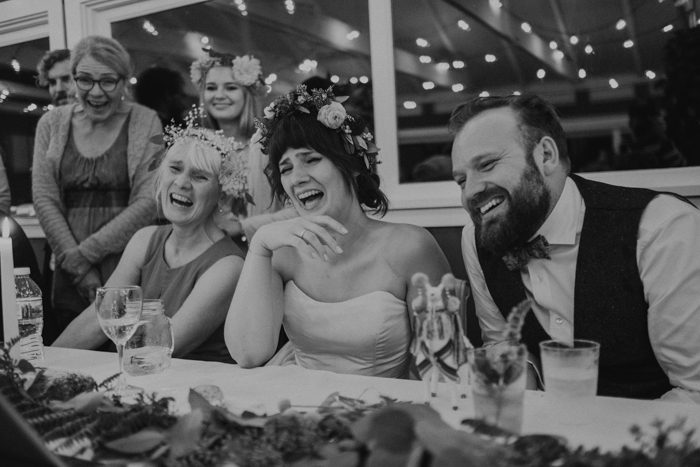 Thinking back on our wedding the best memory is that we didn't only have a day with our family and friends but a whole week. Almost everybody flew in from Germany to spend their vacation with us, with our wedding day being the highlight in the middle of the week.

Within a short period of time our friends and families had grown into one big FRAMILY. The week was filled with picnic breakfasts, campfire dinners, and singing songs all night long. #campkrug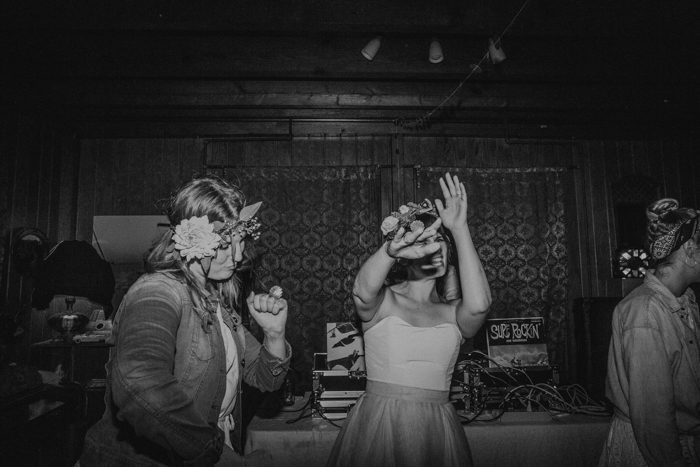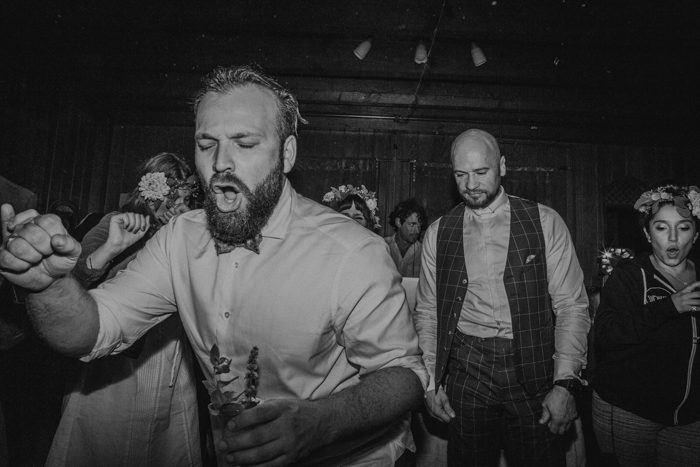 The biggest congratulations to Nevin and Michael on their nuptials, and a thank you to A Fist Full of Bolts for sharing their intimate wedding day with Junebug! If you loved A Fist Full of Bolts' creative and unique way of photographing weddings, then be sure to check out this intimate and heartfelt La Posada de Santa Fe wedding!