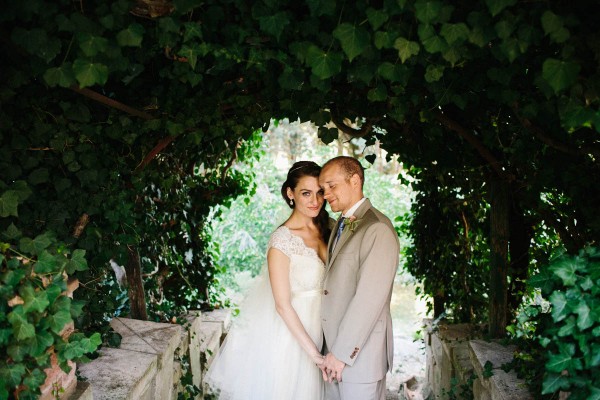 Planning an intimate wedding is all about finding elements that are genuine to your relationship and making your closest loved ones feel comfortable. Ashley and Ryan had these goals in mind when they began working with their team of Italian wedding professionals. Super Tuscan Wedding Planners helped the pair choose vintage rustic Italian pieces to set the scene for their romantic ceremony and family-oriented reception. Photographer Julian Kanz so beautifully captured the essence of Ashley and Ryan's love and the love they share with their family, in addition to the lovely details arranged by Super Tuscan Wedding Planners.
The Couple:
Ashley and Ryan
The Wedding:
Villa le Mura, Tuscany, Italy
The Inspiration:
I wanted a small, intimate, authentic wedding experience for both myself and Ryan, as well as our families. Our wedding décor theme was rustic and unique, and the fashion was both laid-back and classic. I felt comfortable, yet beautiful, and we were both able to feel more relaxed because it was not overly formal. I thought the décor and the fashion were representative of us as a couple, and as a result, added to the authenticity of the experience for everyone. Our wedding planner did a phenomenal job with the décor — it was beyond what we had hoped for in every single way.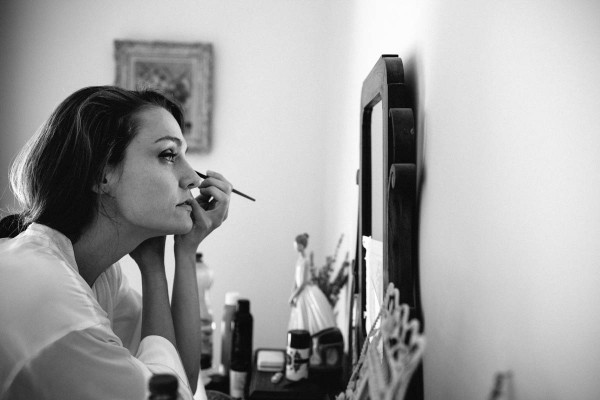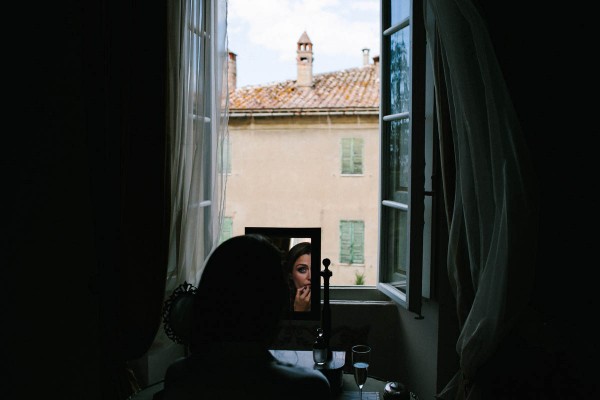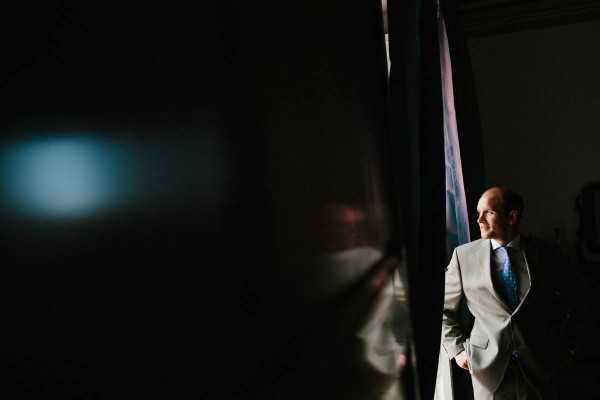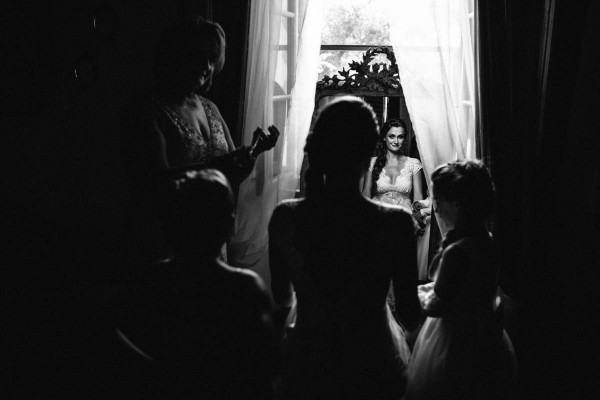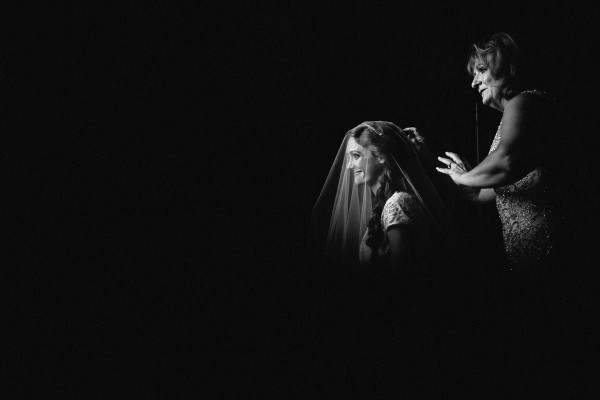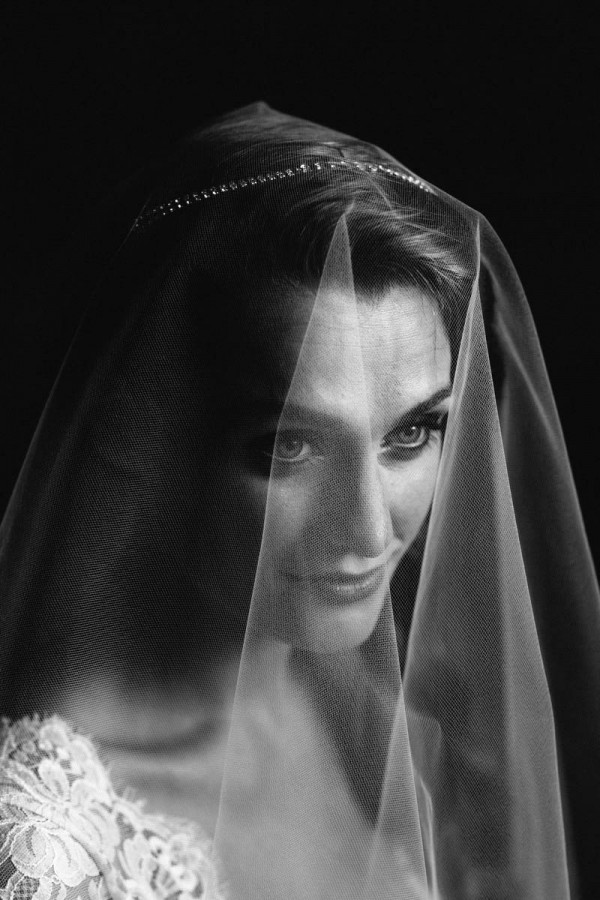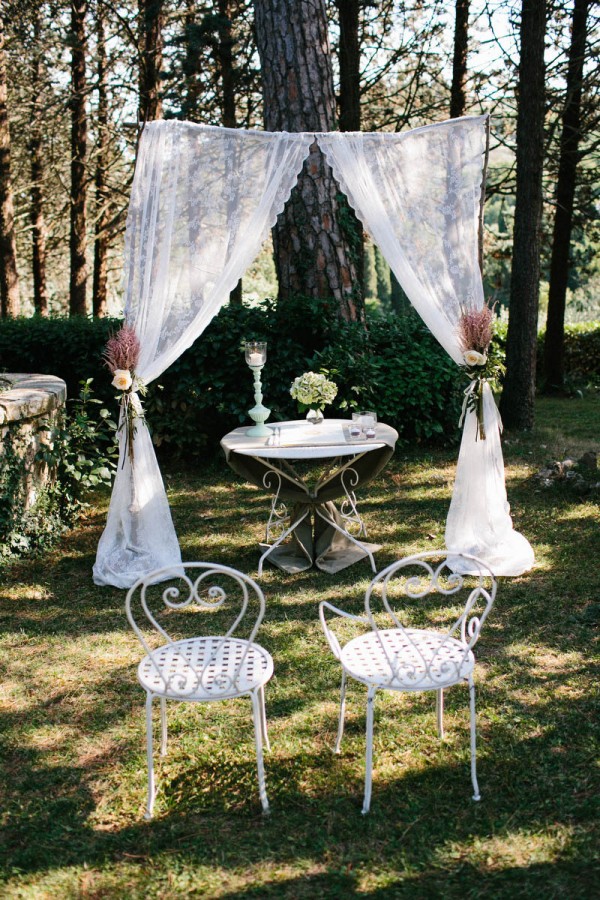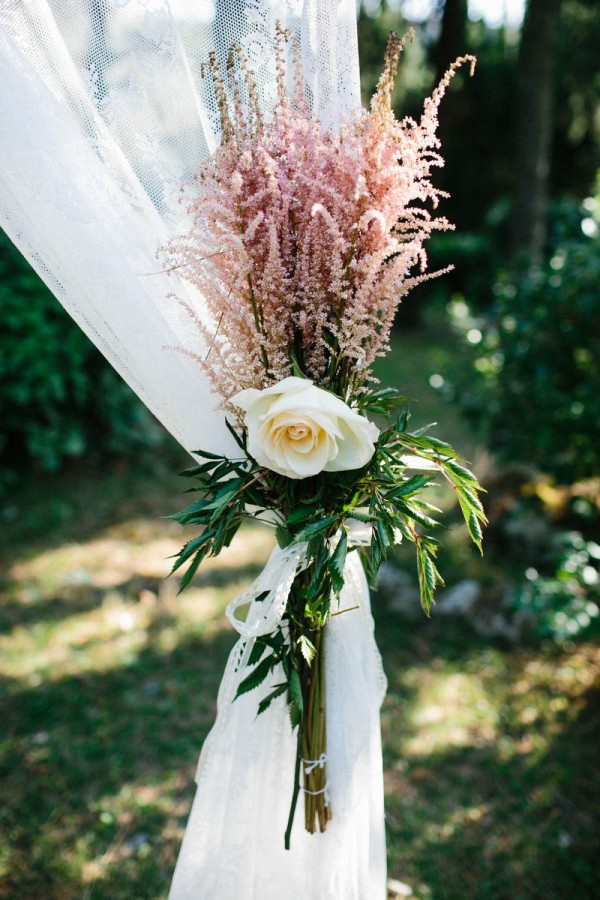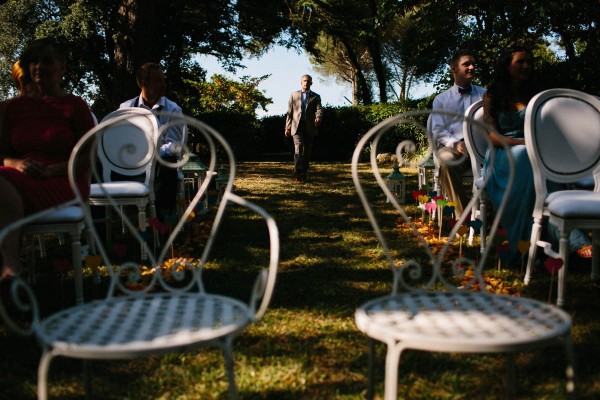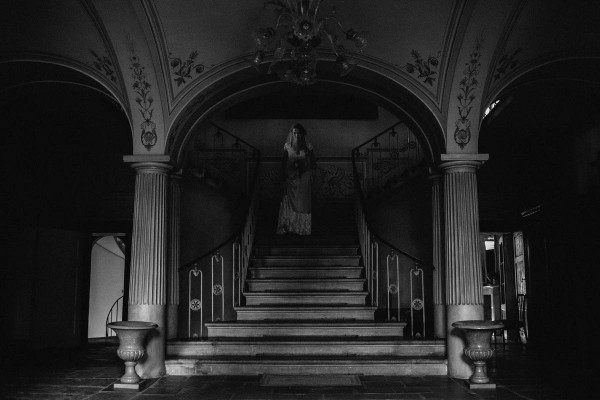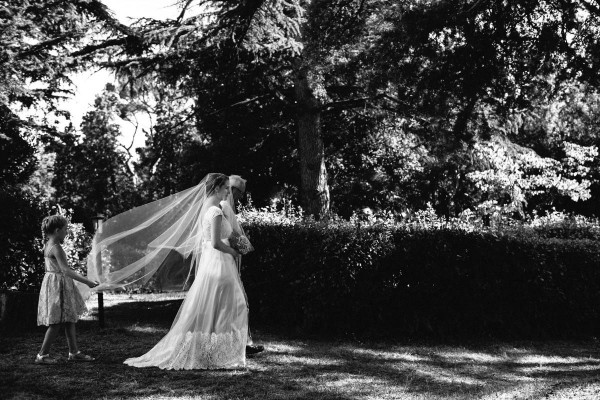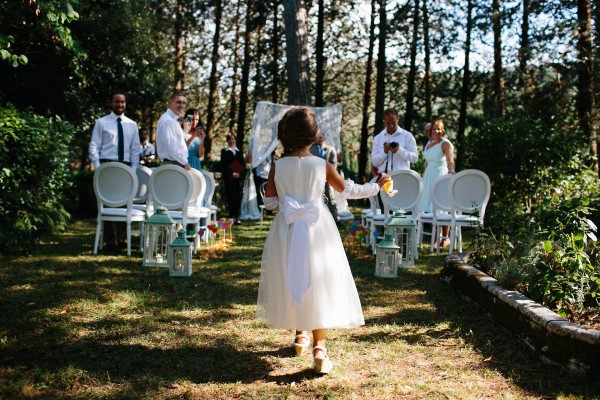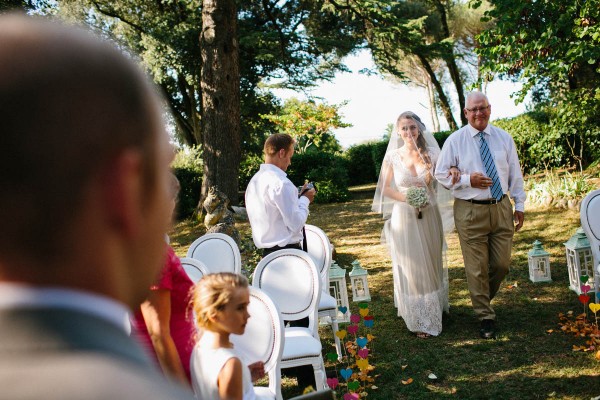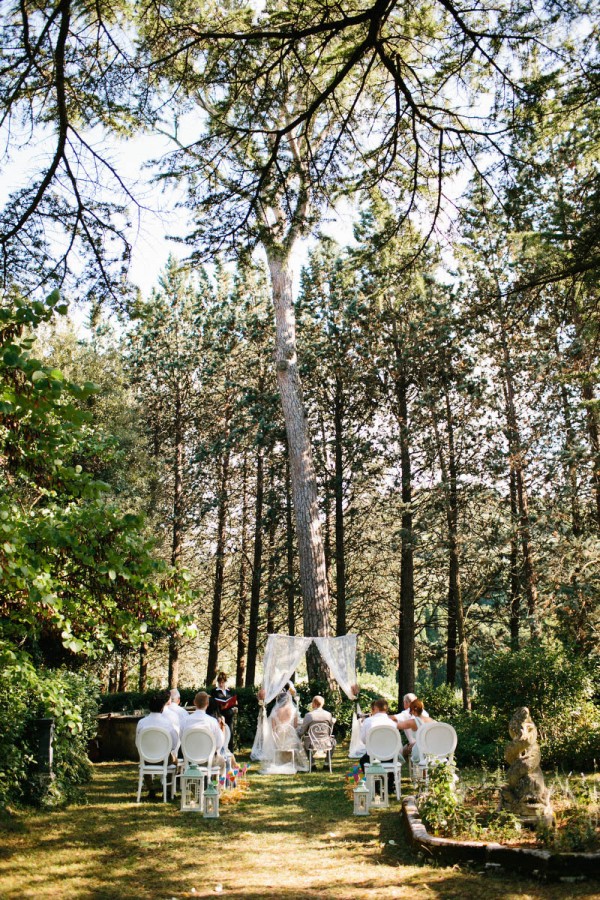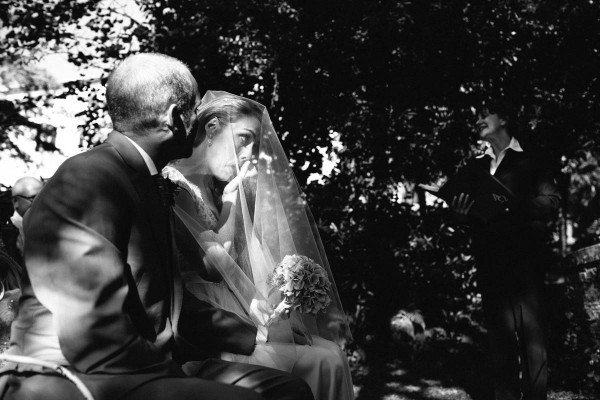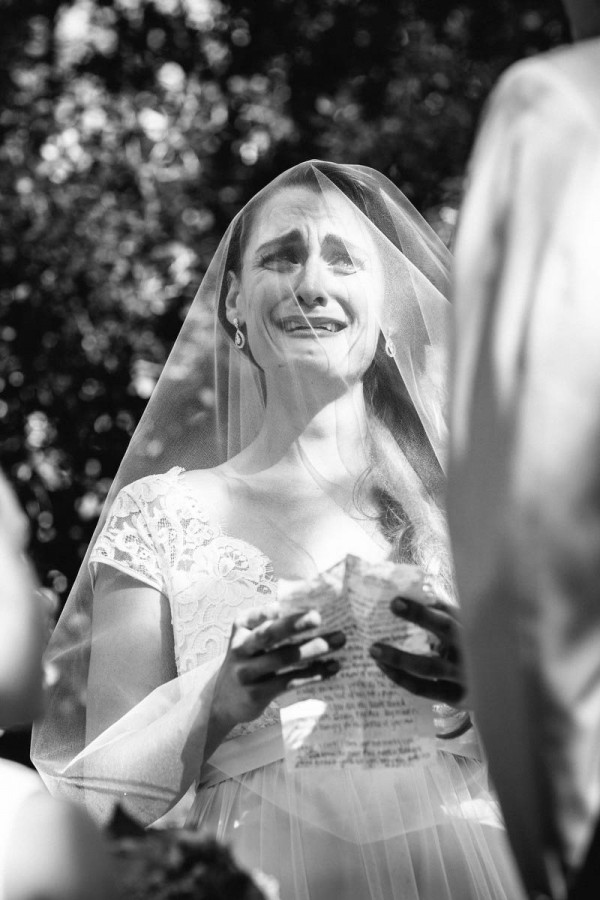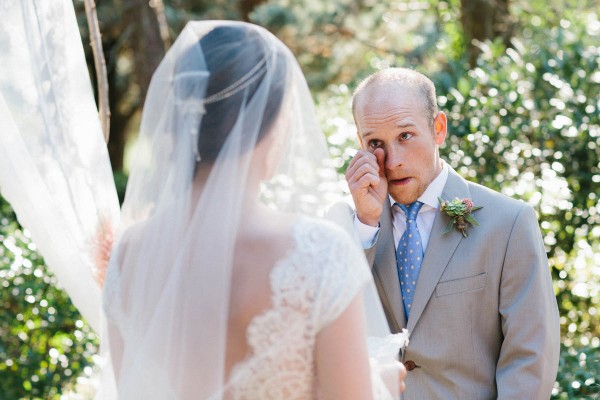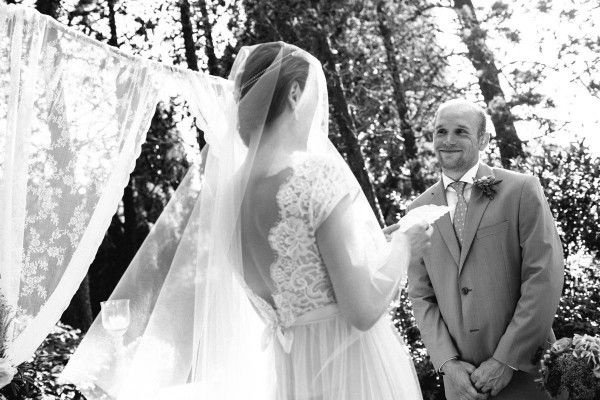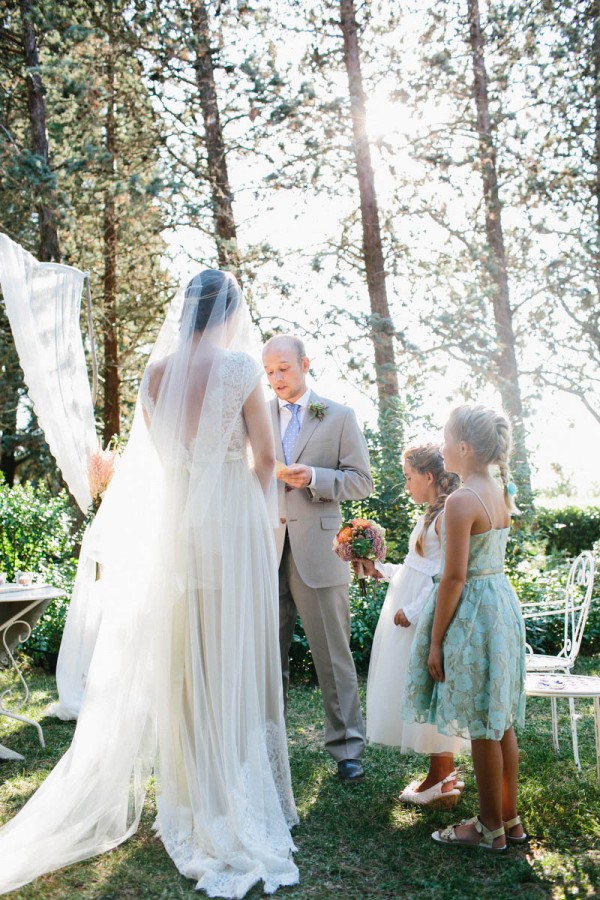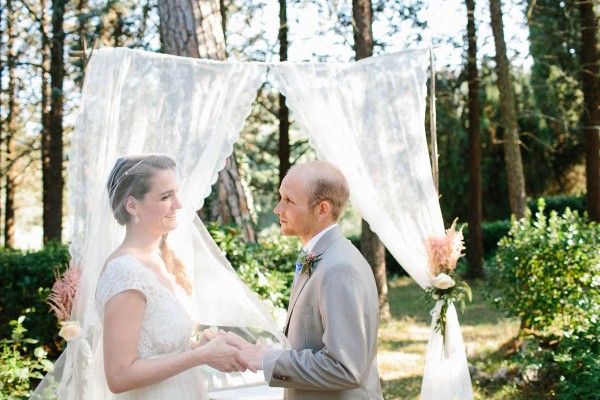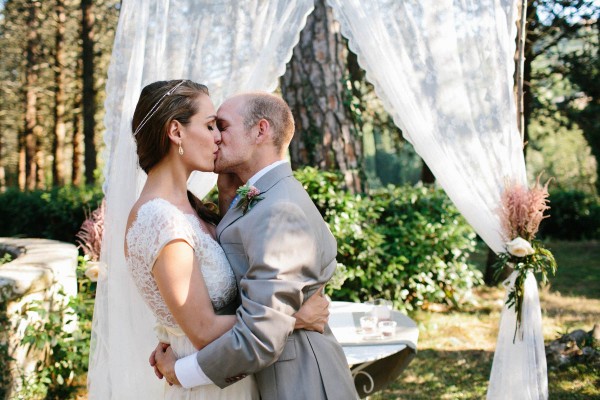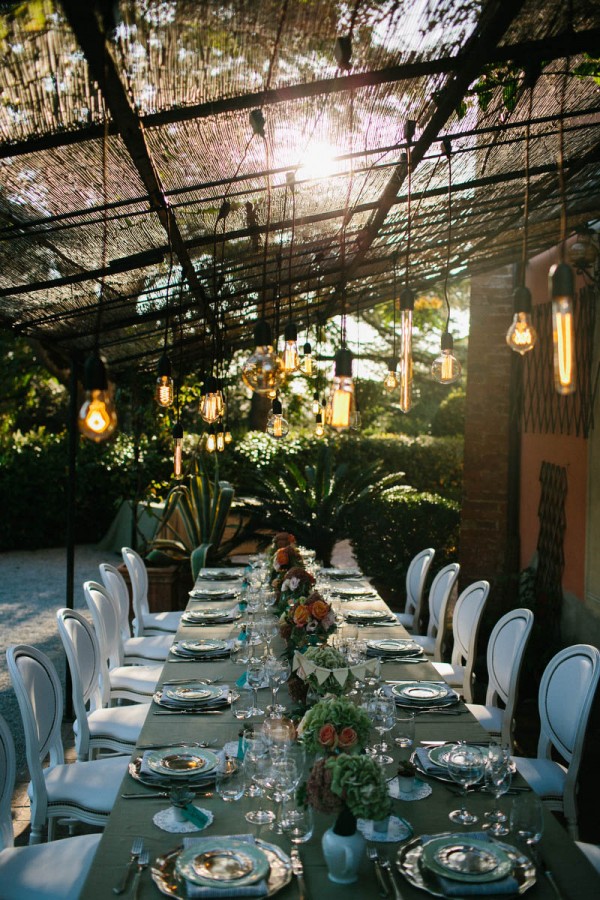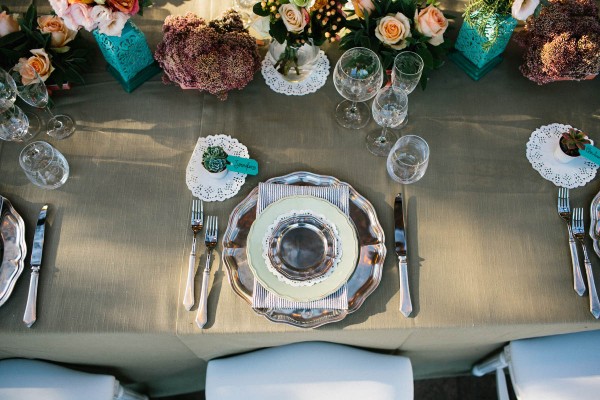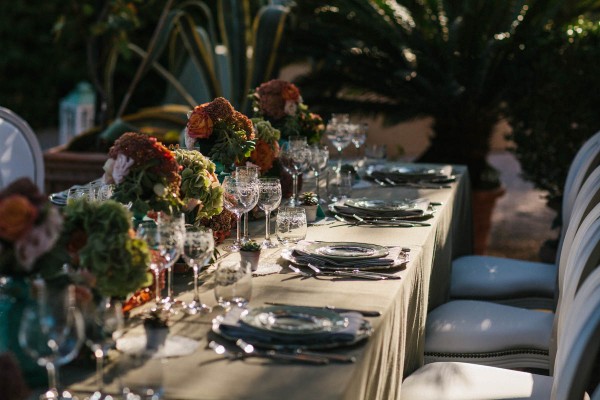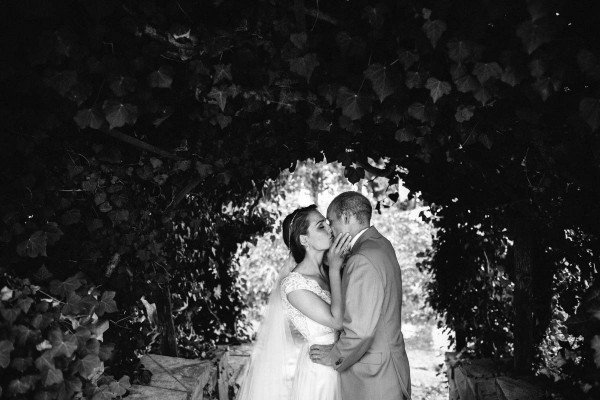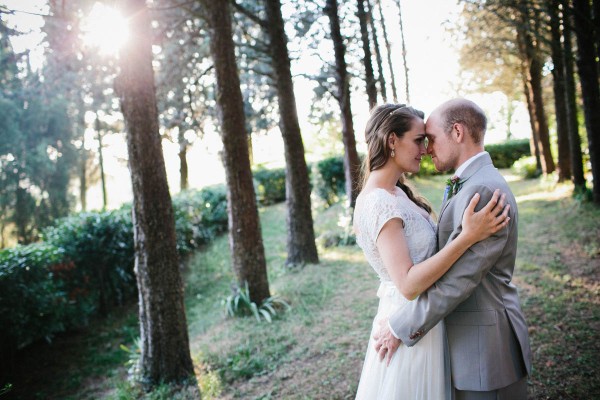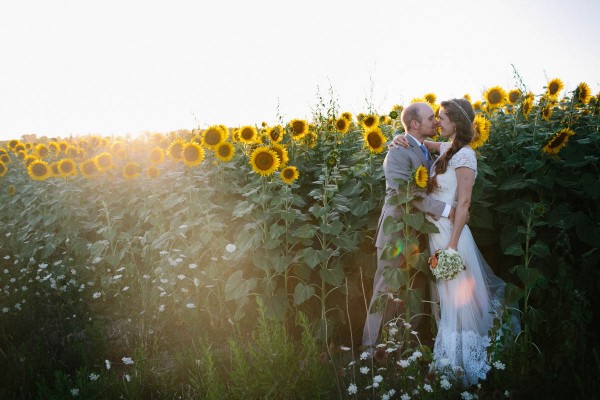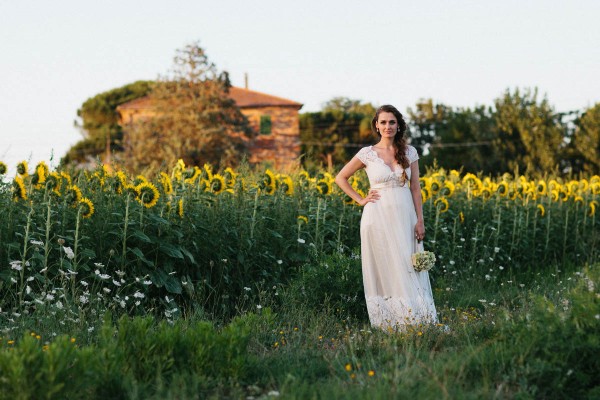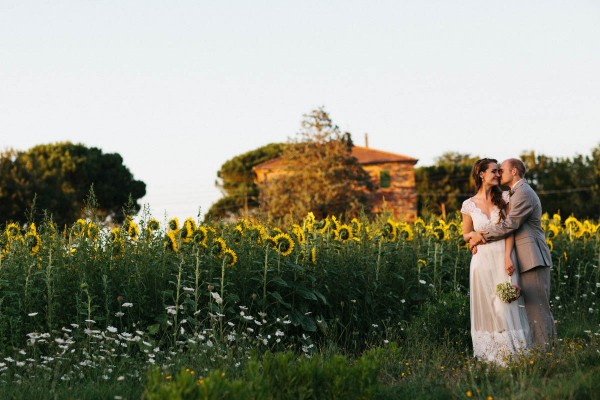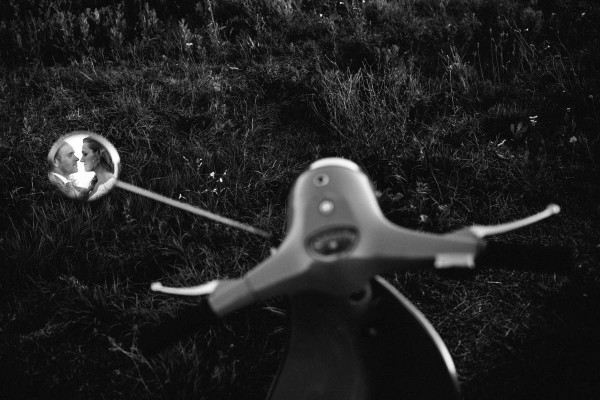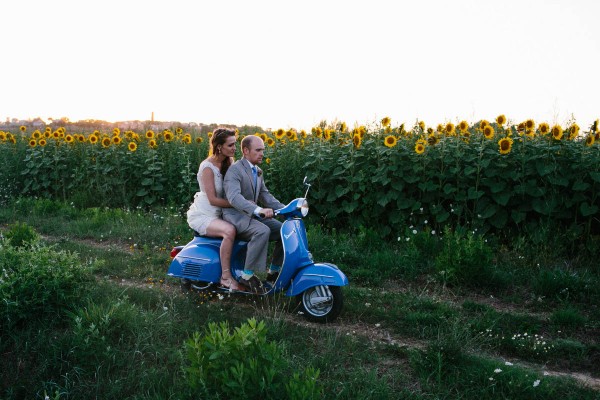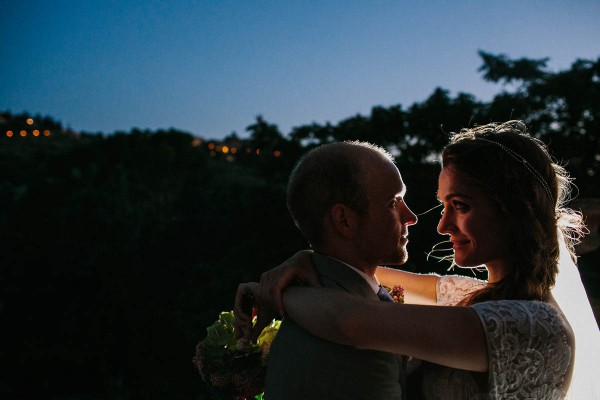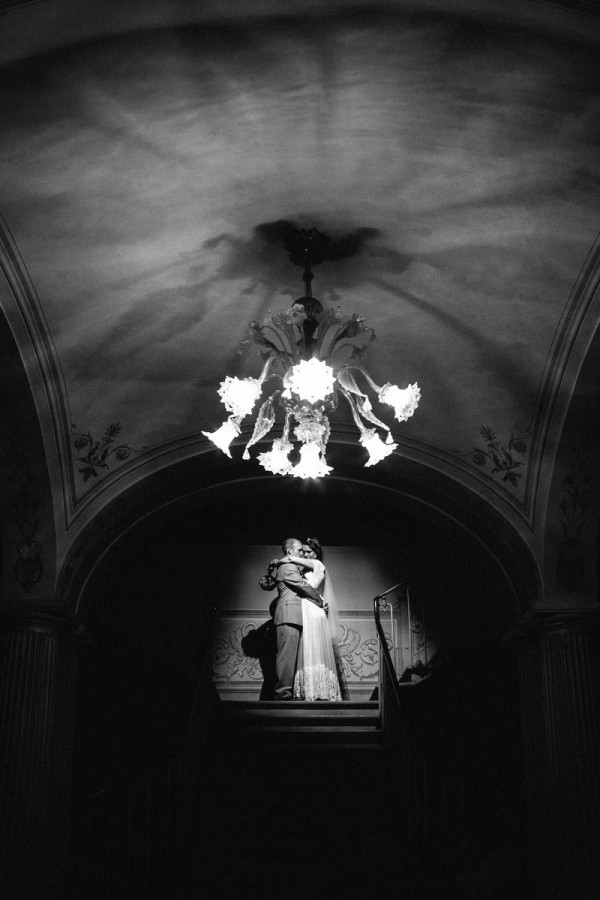 Photographer Julian Kanz was joined by videographer Gabriele Lupo to capture Ashley and Ryan's wedding day. We love how Gabriele's film so beautifully complements Julian's photography.
The Moments:
My favorite moment from the wedding was the dance party we had afterward. The wedding had been so emotional for me and we had finished taking photos (which turned out amazing), and it was a time to just let loose and bask in the love of our families and in our love for each other. I love dancing, and I feel there is no better way to express joy than to dance (except possibly laughing, which definitely also happened during the dance party), so for me, it was the highlight of the night. Celebrating with the people I love most in the way I love most — it was divine.
The Couple Recommends:
Elia and his team from Super Tuscan Wedding Planners were incredible; my heart is so full just thinking of them. It is a challenge planning a wedding from 5000 miles away, but Elia went out of his way every single time I contacted him to make sure I knew he had everything taken care of – and he did. Every single aspect of the wedding day was flawless, stress-free, and beautiful. I cannot think of a single thing that could have gone better.
Almost as important as the wedding going flawlessly was that the wedding planning process was very low-stress. Elia was constantly reassuring me, giving me all the details I could ever want to make sure I understood what he was planning, and answering every single question I sent his way. I can't think of a better person to have worked with, or a kinder spirit to have found his calling in wedding planning. Our day would not have been the same without Elia there.
Julian Kanz (photography) and Gabriele Lupo (videography) were amazing. They were present without being distracting, they were kind and funny, and they were professional and incredibly talented. Our photos and videos are so good! This was the greatest expense of our wedding, and it was, by far, the wisest investment we made (second to finding and retaining Elia, without whom we could not have found Julian and Gabriele).
Diane from Blessings from Italy made me cry the minute she started our ceremony – she knew exactly what to emphasize and what to bring out about Ryan and myself as a couple and our passions with regard to faith, family, and our future. There was not a word in the ceremony that was wasted – each and every one carried such meaning – and it is because Diane is so invested in providing couples with an authentic, beautiful representation of their love and their commitment to each other. She was a joy to work with and a true professional.
Our caterer, Preludio, was unreal. They dealt almost exclusively with Elia with regard to communications, but their set-up and break-down of the event went without issue, their service was impeccable, and the menu they provided was exquisite. They went above and beyond to provide the kind of wedding cake we wanted, even though it was slightly more intensive than what they usually provide. They are a great group that is very focused on giving their customers a unique and special experience. We would hire them again without question.
The Wedding Team:
Photography – Julian Kanz
Event Planning – Super Tuscan Wedding Planners
Venue – Villa le Mura
Floral Design – Super Tuscan Wedding Planners
Catering – Preludio Noleggio
Officiant – Blessings from Italy
Videography – Gabriele Lupo
Wedding Dress – Claire Pettibone via The Dress Theory
Bridal Accessories – Untamed Petals
Groom's Apparel – Ralph Lauren
Rings – Kristin Coffin
Thanks to Julian Kanz for sharing this gorgeous Tuscan wedding with Junebug. Planning an intimate wedding? Be sure to take a look at Jules and James' intimate French wedding in Provence for more inspiration!