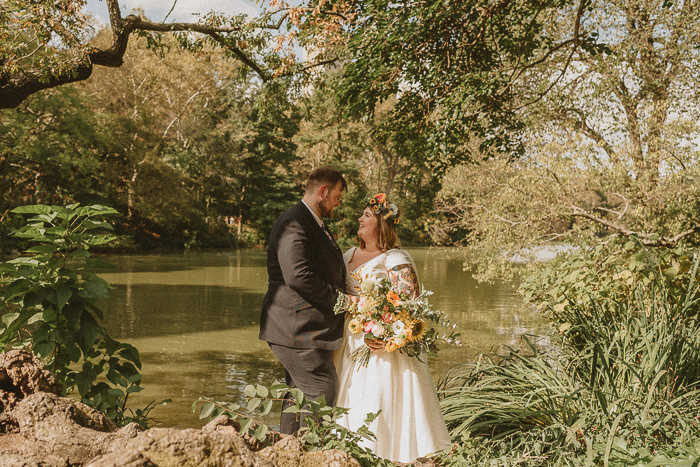 We can't get enough of elopements. What's better than a romantic ceremony with those who matter the most in the most beautiful places in the world? Absolutely nothing. When first engaged, Catherine and Ryan had every intention of having a big wedding in the UK. But, when it came time to plan, they decided an elopement at Wagner Cove in Central Park was the best choice for them!
Catherine's simple ball gown and bridal cape perfectly complemented the garden setting of the city's park. We can't get enough of the wildflowers in her bouquet, flower crown, and Ryan's boutonniere–which she hand-picked in the UK. That's right, she flew across the world with her flowers, and they turned out gorgeous.
Ready to see a garden ceremony, adorable family photos, and portraits in the city's bustling streets? Keep scrolling to see all of the beautiful photos captured by Junebug member Aesthetic Sabotage.
The Couple:
Catherine and Ryan
The Wedding:
Wagner Cove, New York City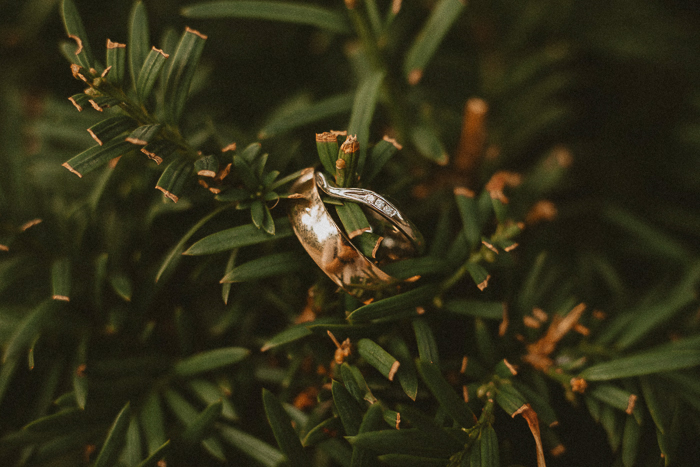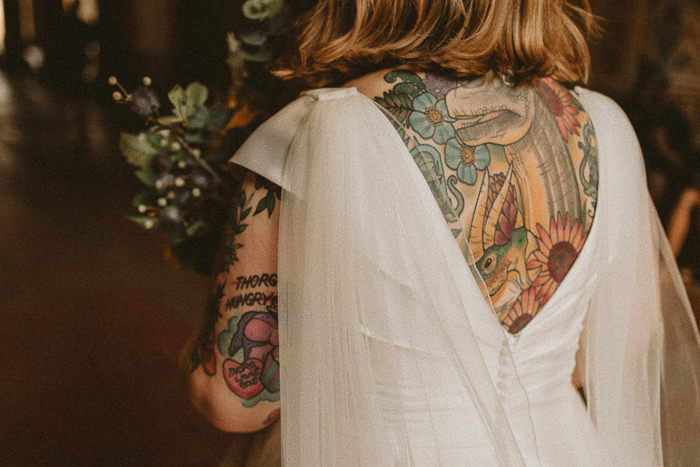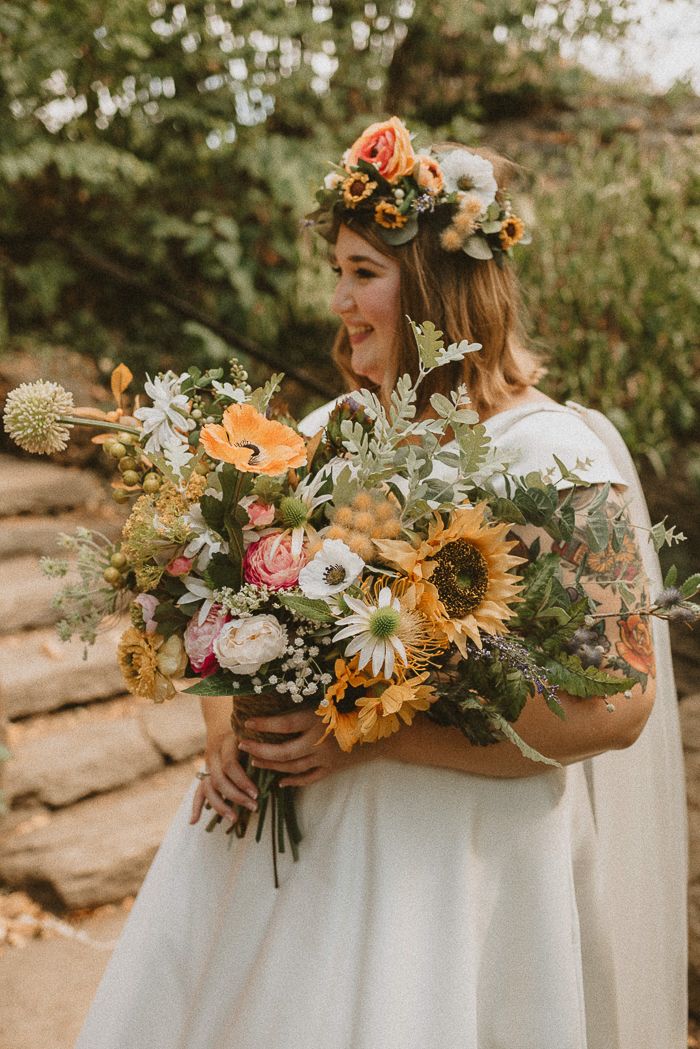 DIY Wedding Touches
On the lining of my suit, I had our names and date of the wedding stitched in which made the suit very special. Catherine arranged our flowers–the bouquet, her flower crown, and my boutonniere. She gathered all of her favorite flowers in the UK, put them together, and then carefully traveled with them to NYC. It was something of a miracle they weren't damaged. It was so special to have had those flowers handpicked by Catherine. They were truly stunning.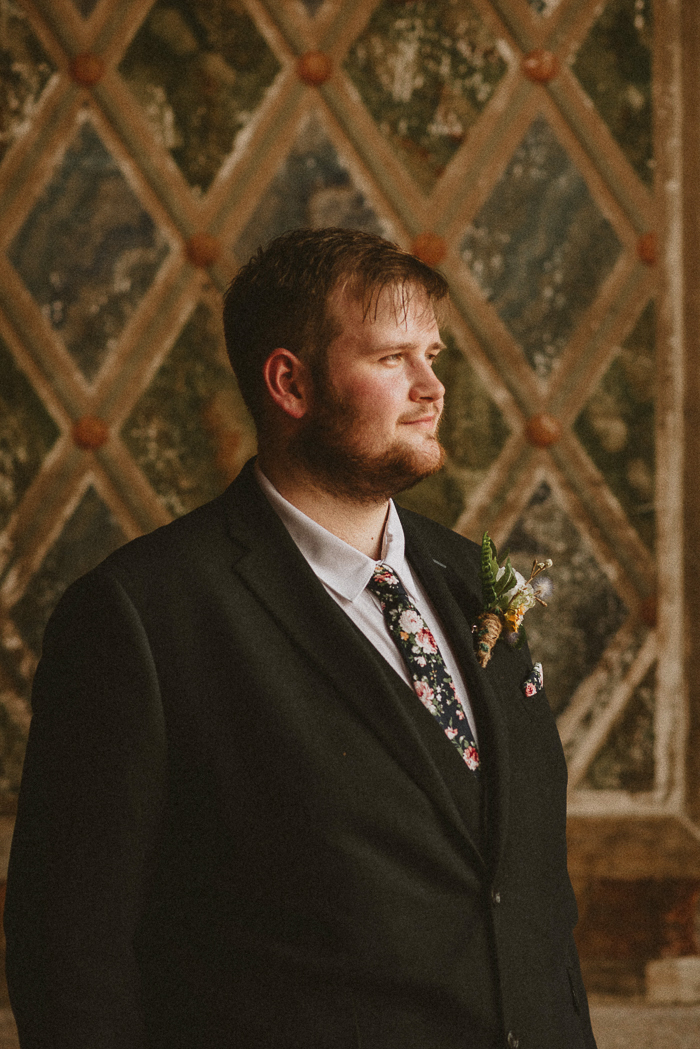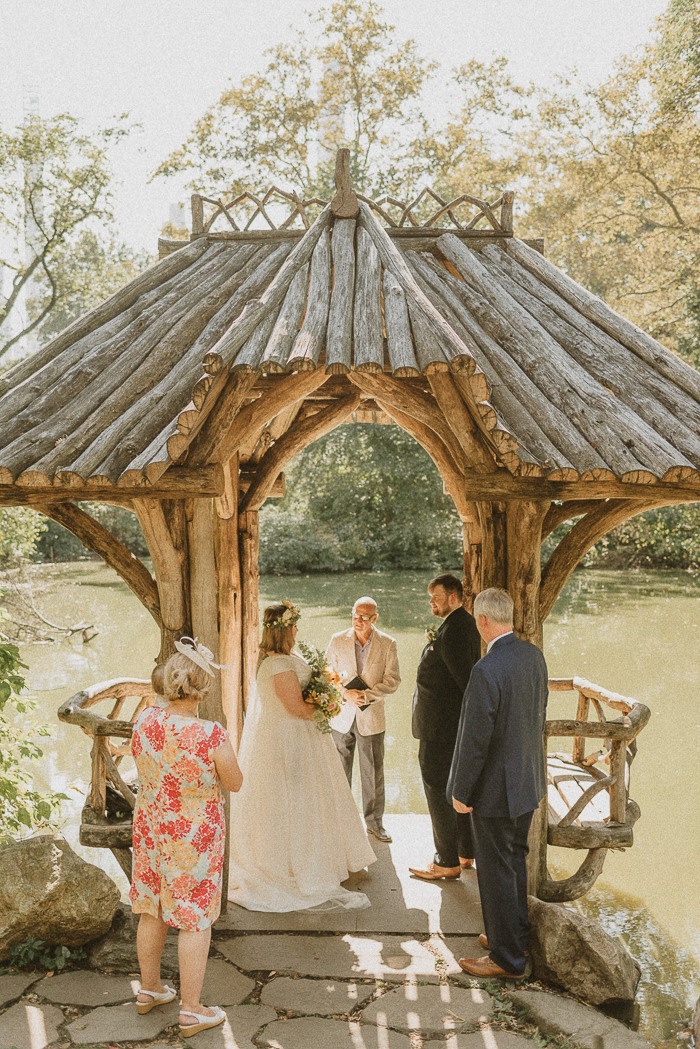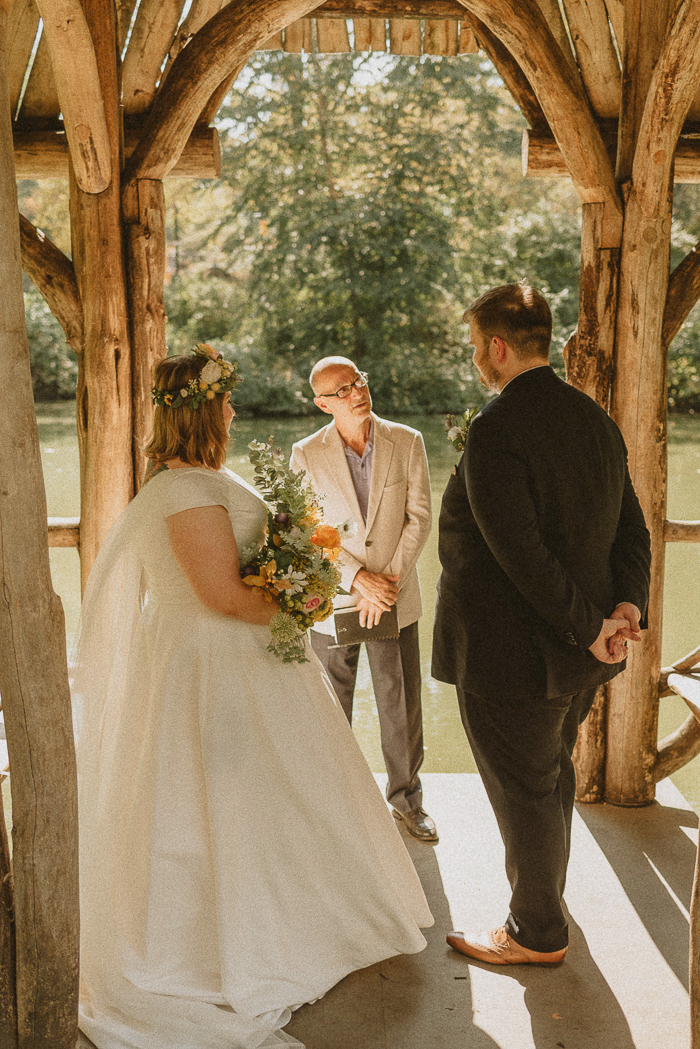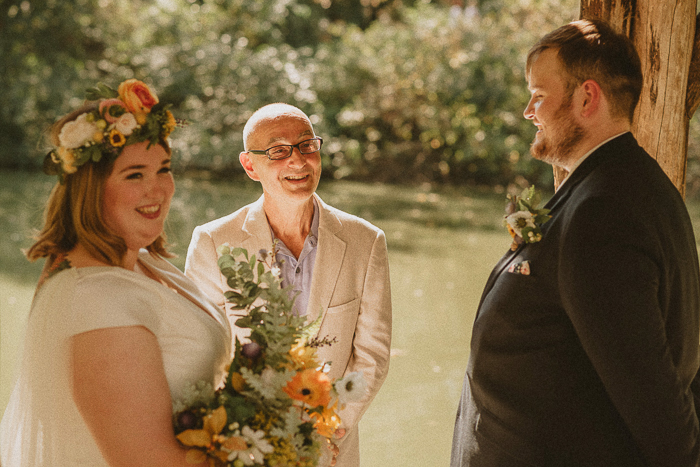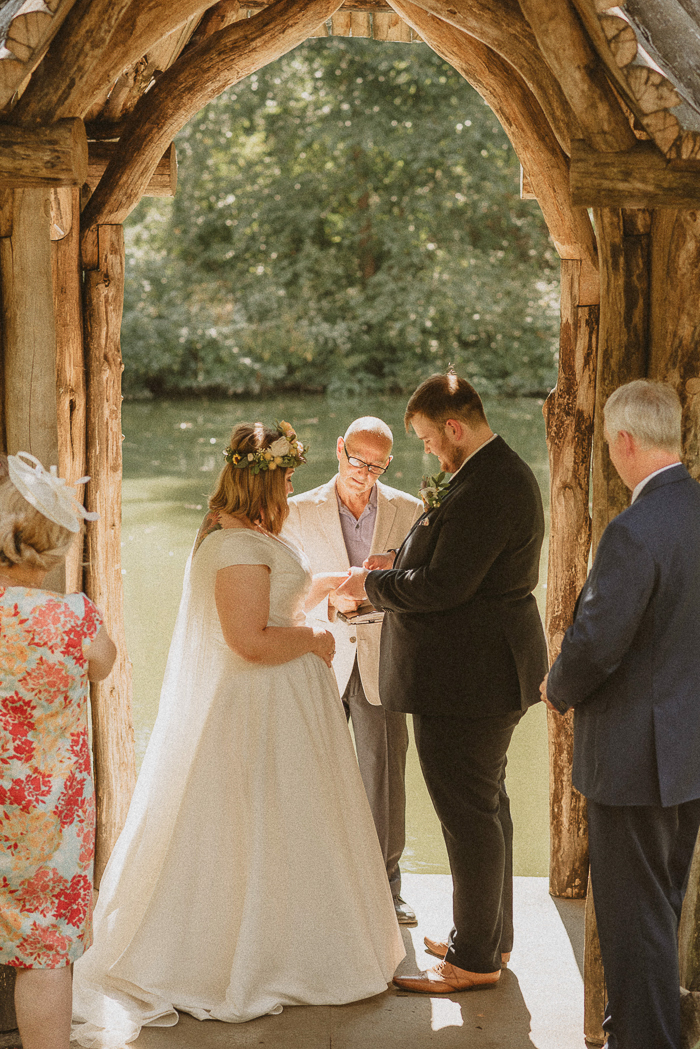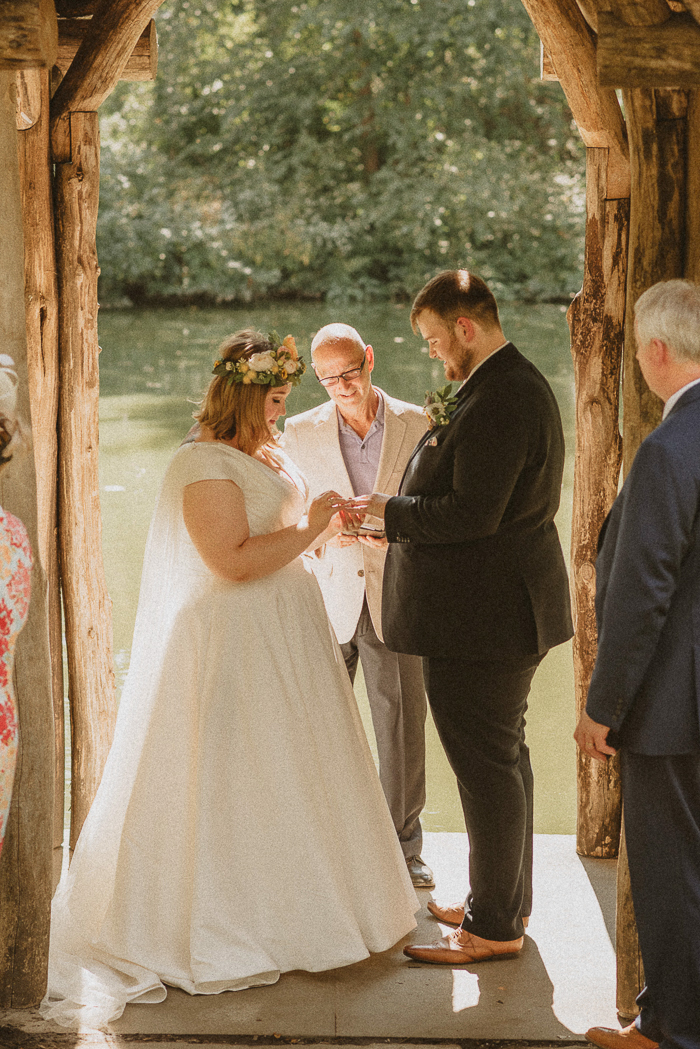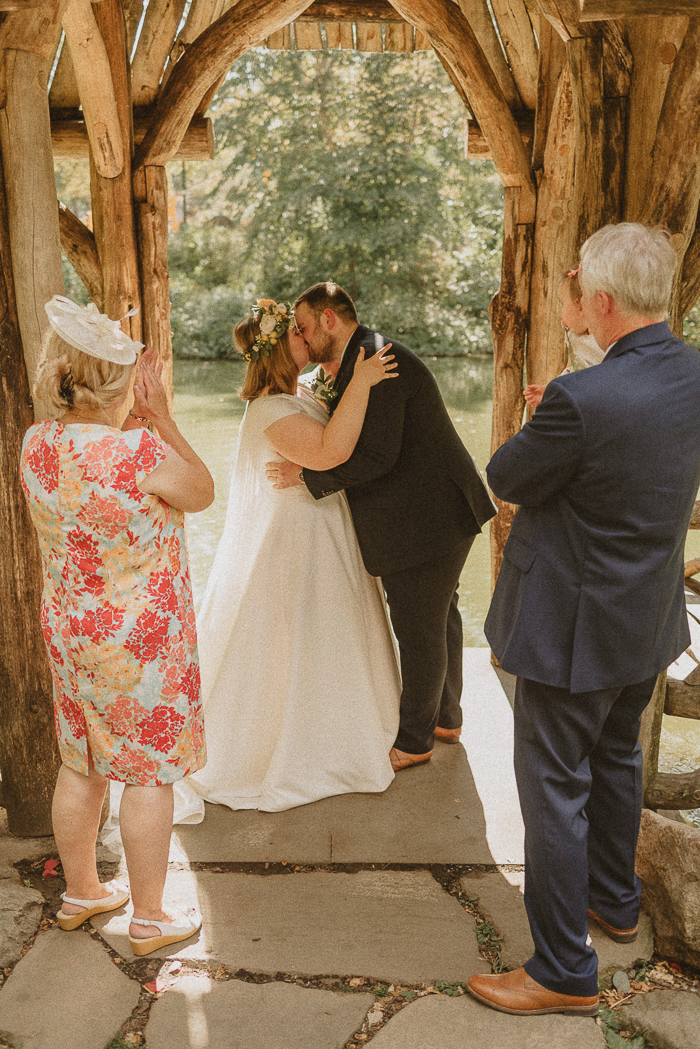 Why an NYC Elopement at Wagner Cove
We had planned to get married in April 2020 in the UK, but once planning got well underway, we discovered a big wedding wasn't for us. We joked about getting married in NYC but assumed it would be too difficult–especially because we were only about two months out from traveling there. Would that give us enough time to plan it all? Once we had done a little research we discovered how easy it was to plan it. From there, everything fell into place. We wanted a micro wedding (three guests) in a beautiful venue/destination. That is exactly what we got.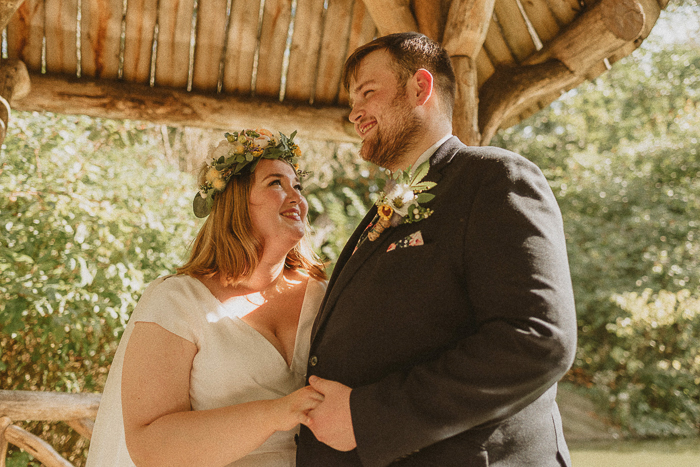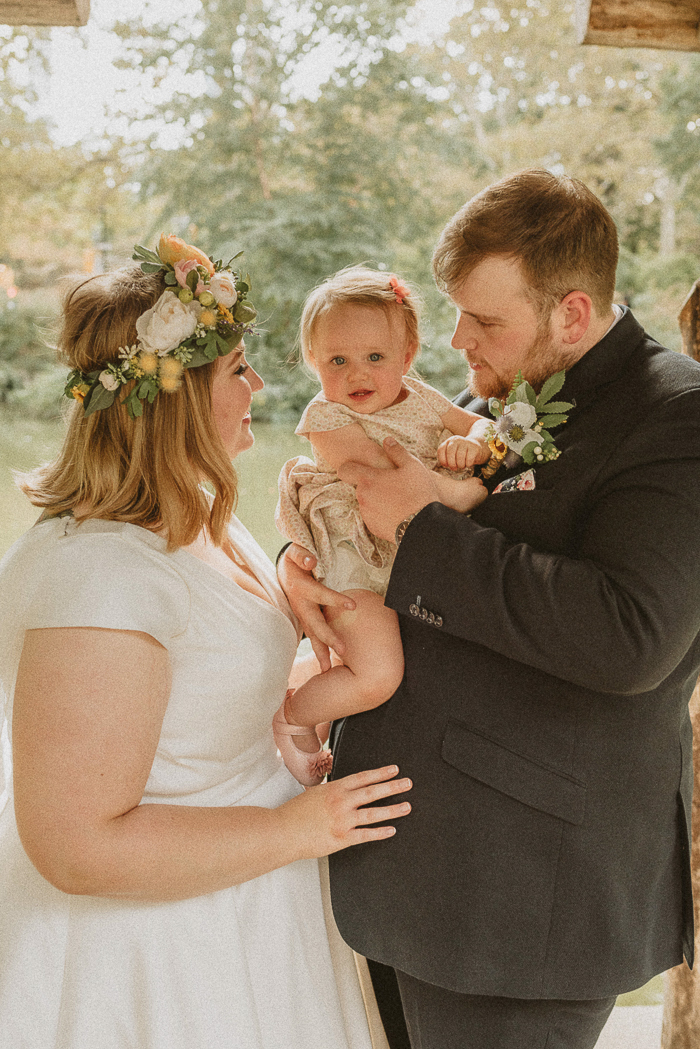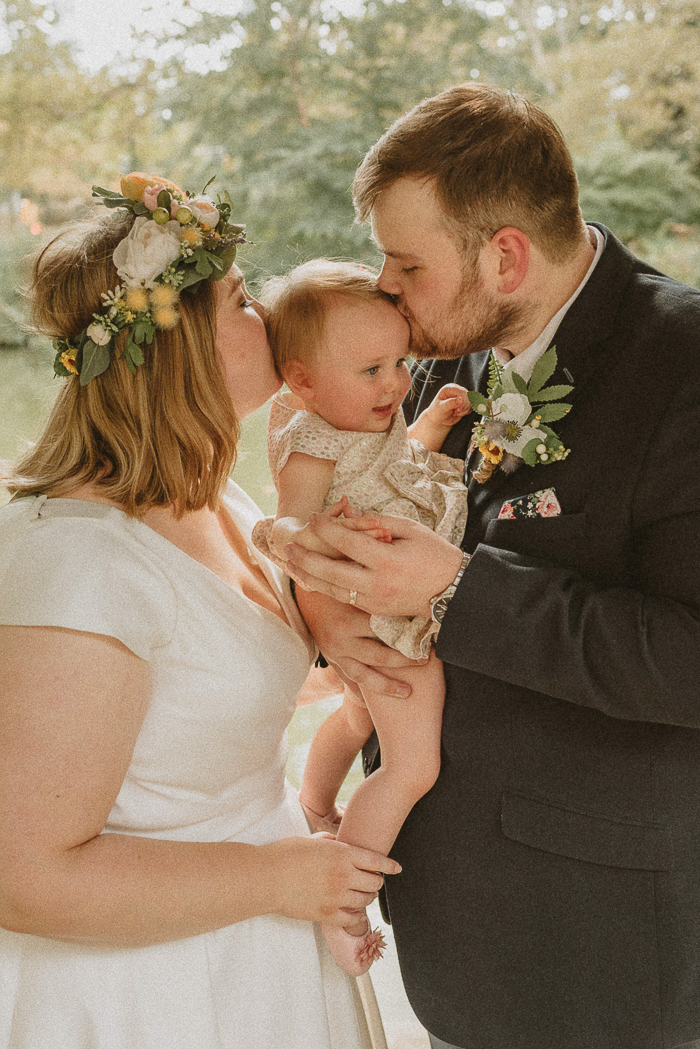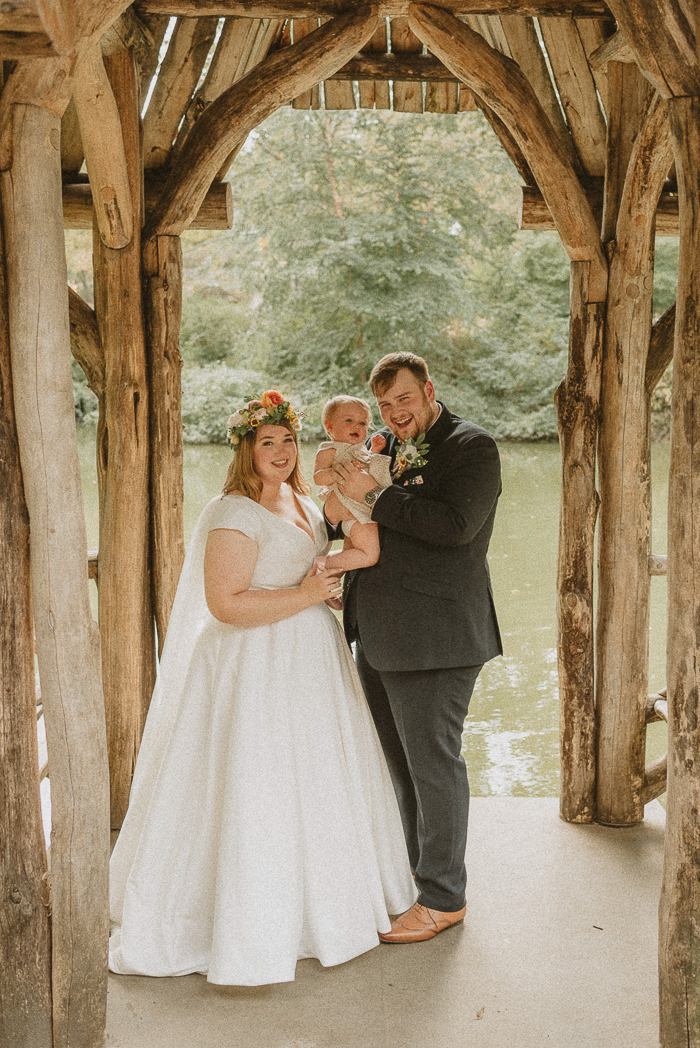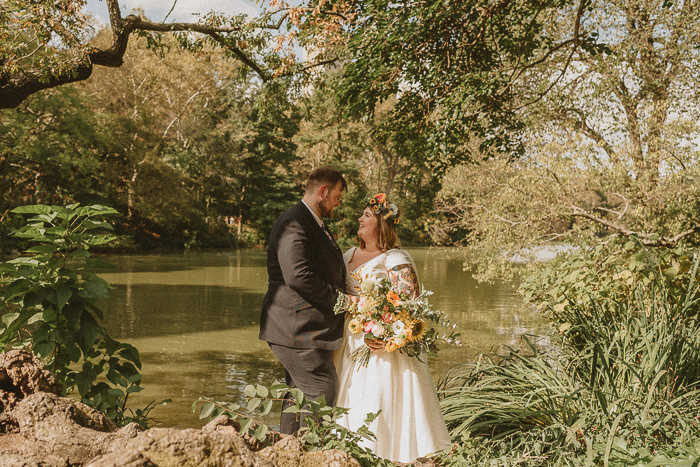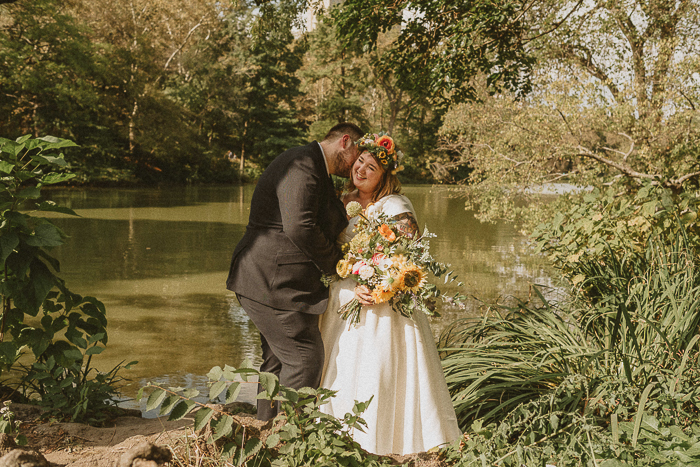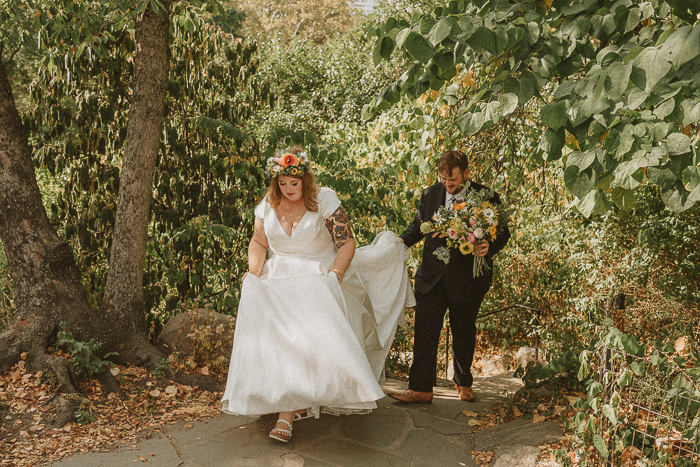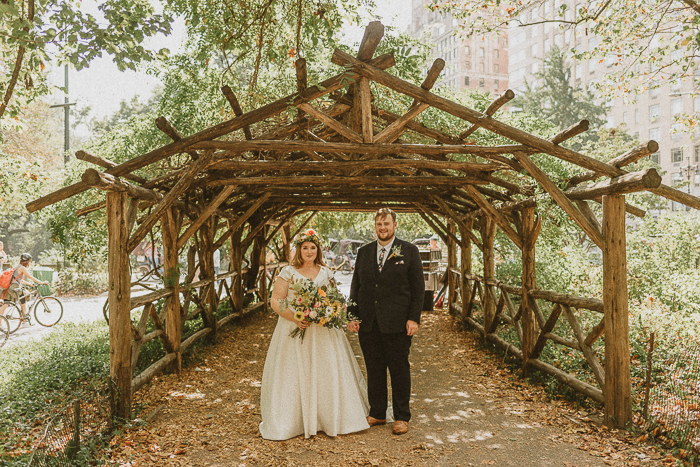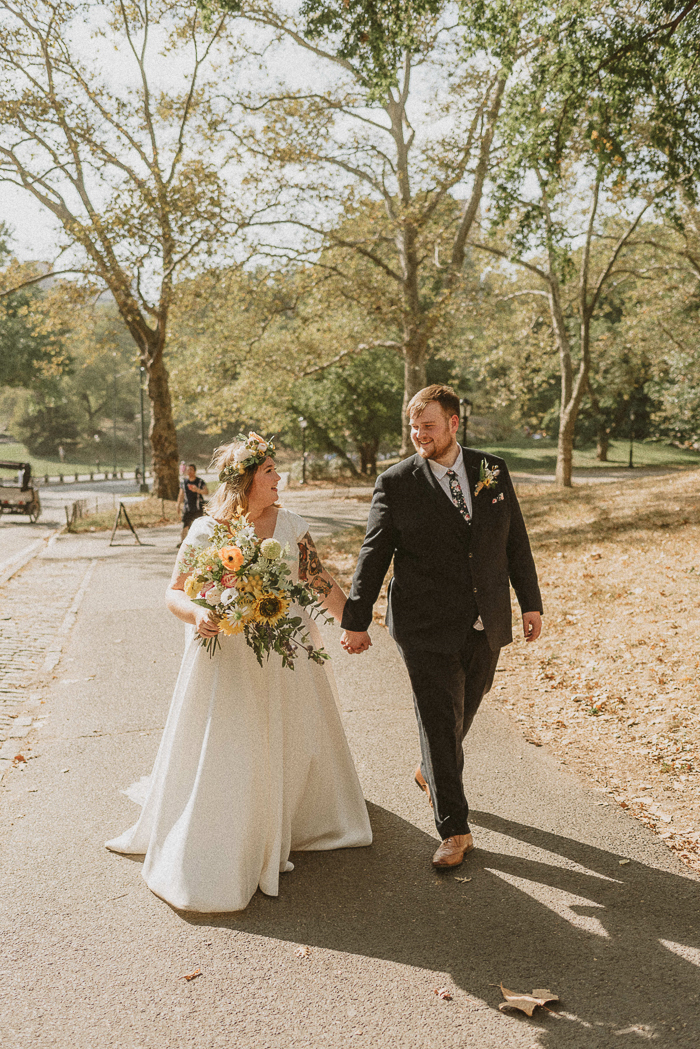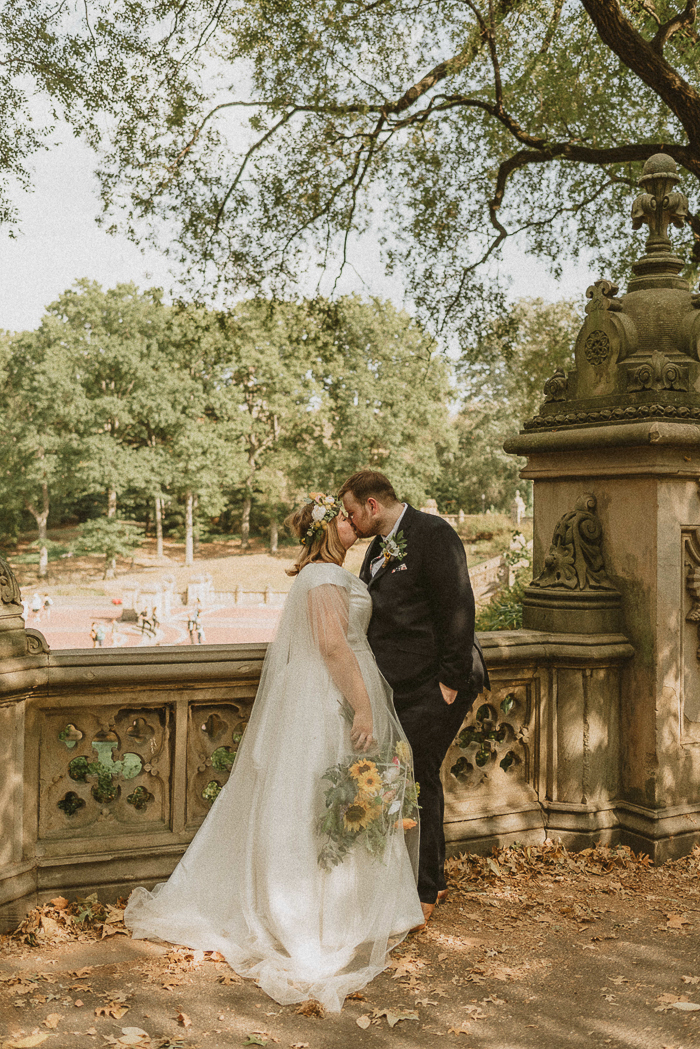 An Unexpected Jazz Show
We didn't plan any surprises for each other, but there was a jazz band playing on the other side of the river at Wagner Cove. It was a lovely unplanned touch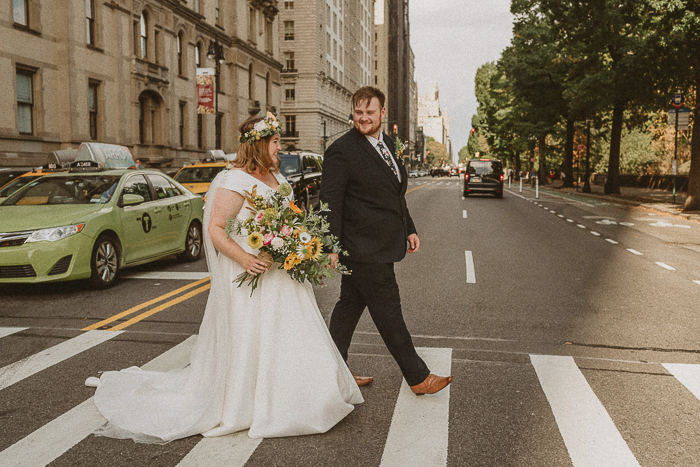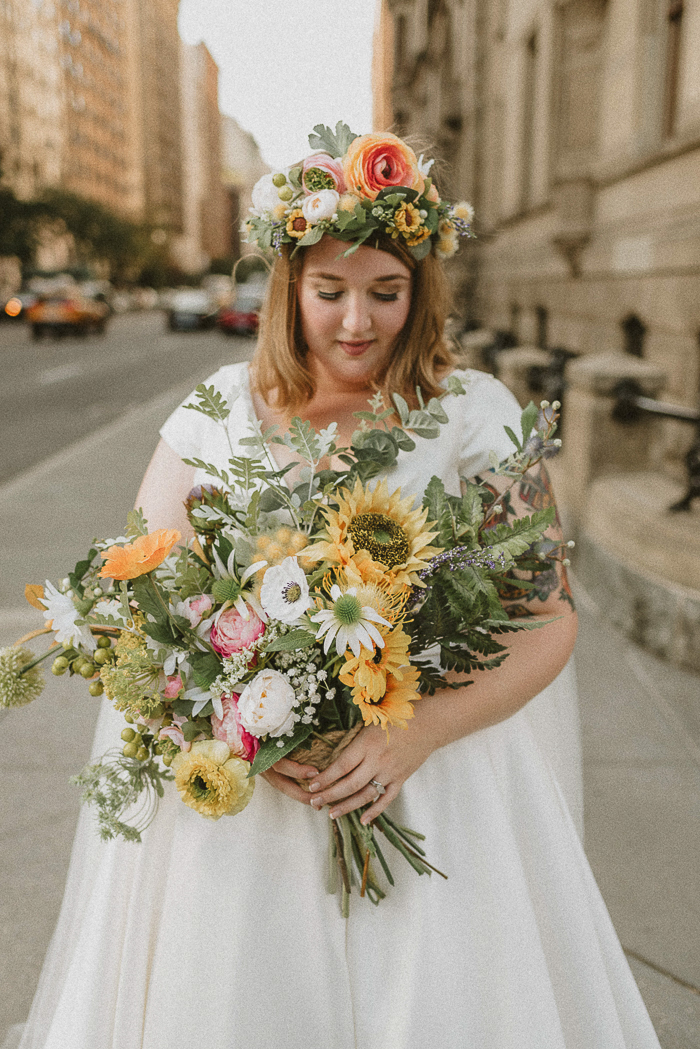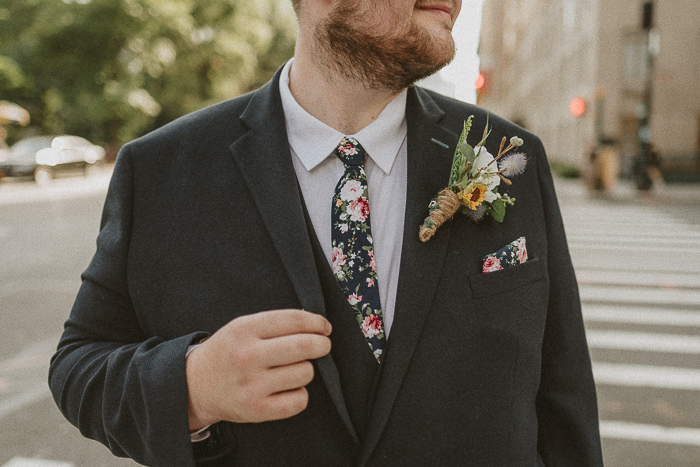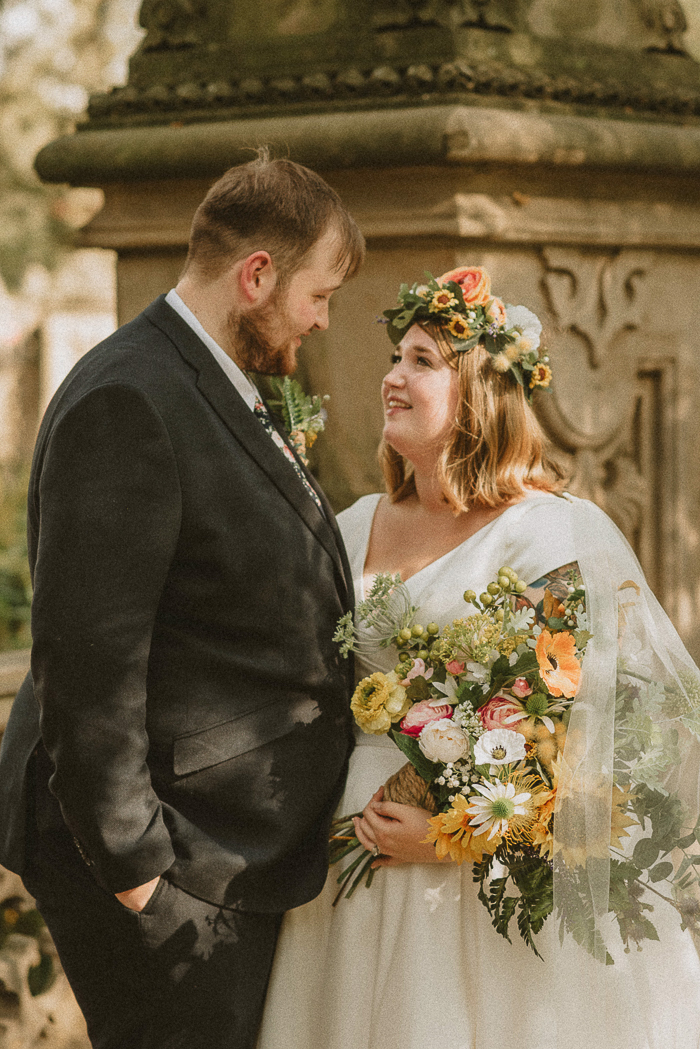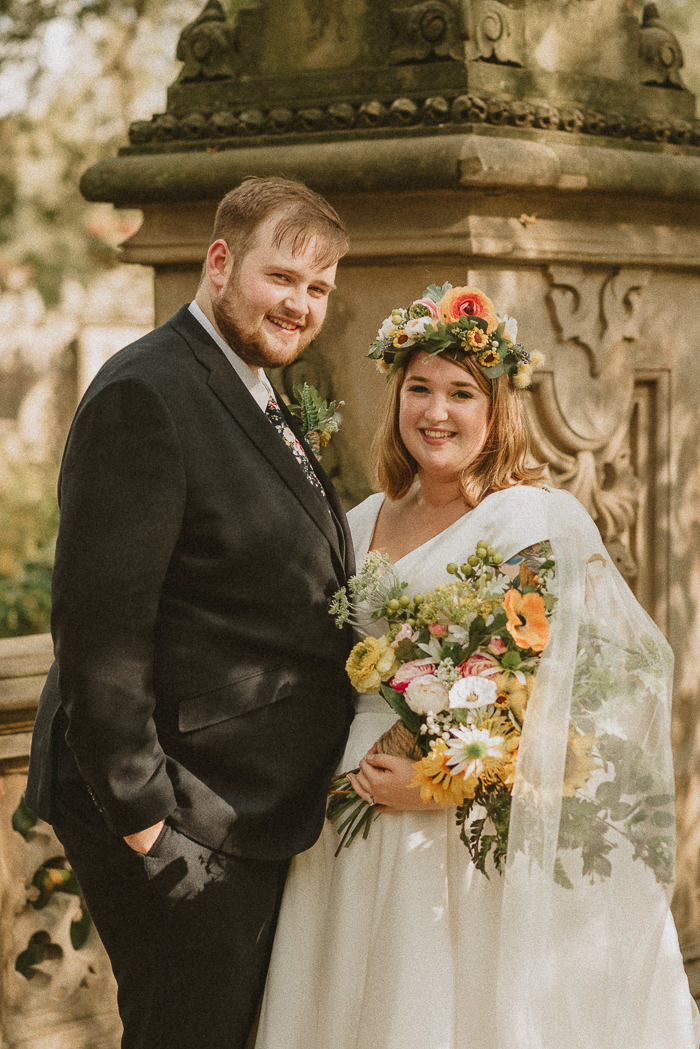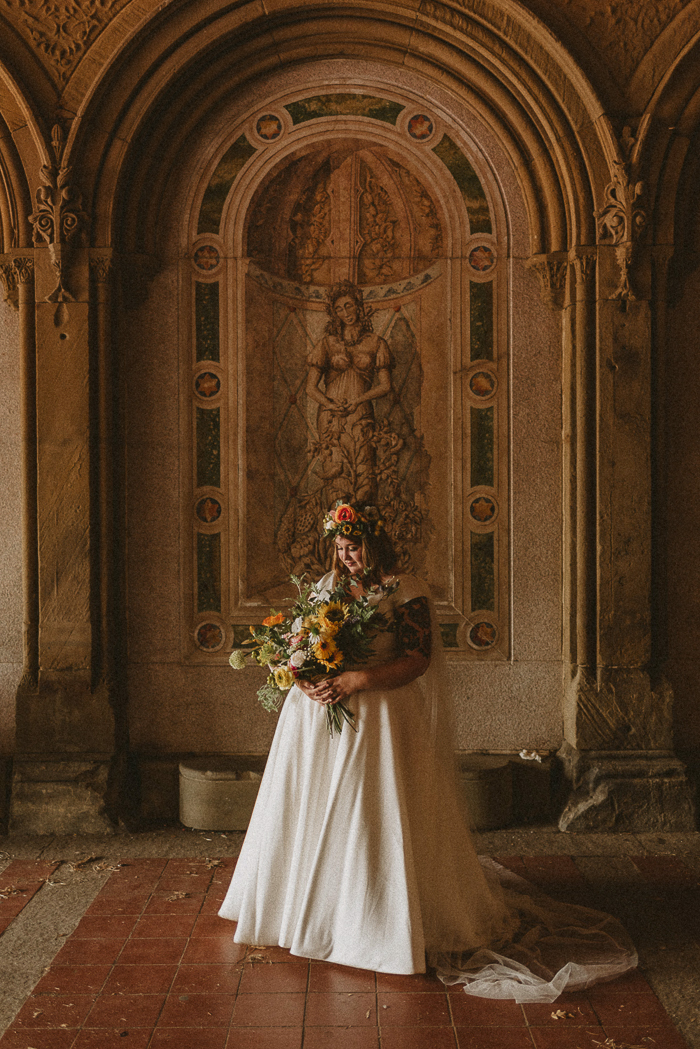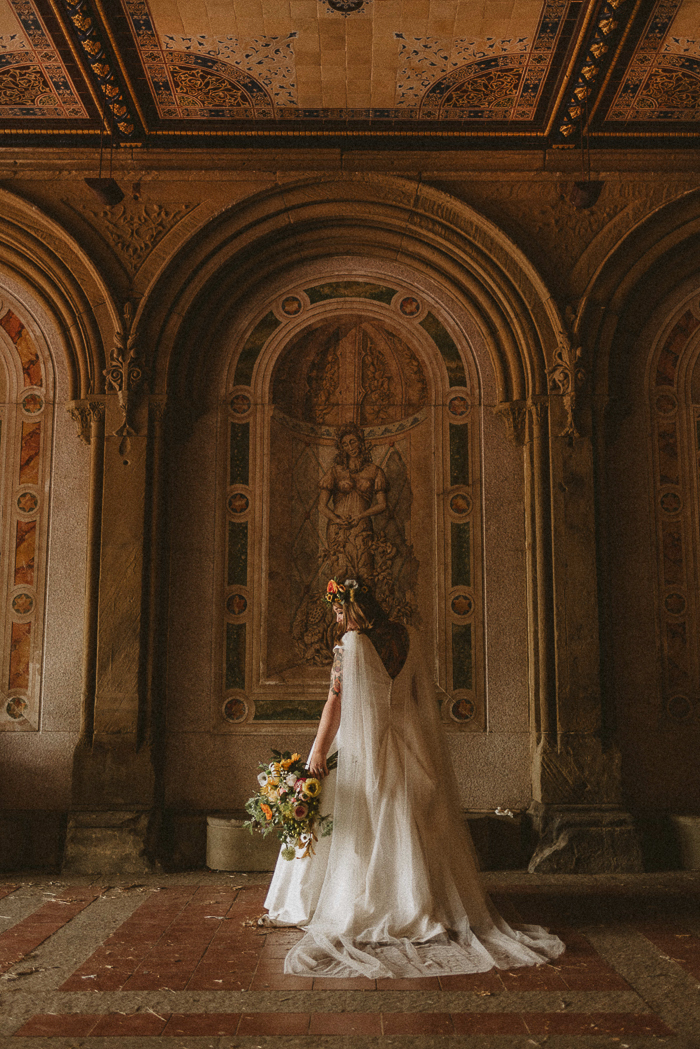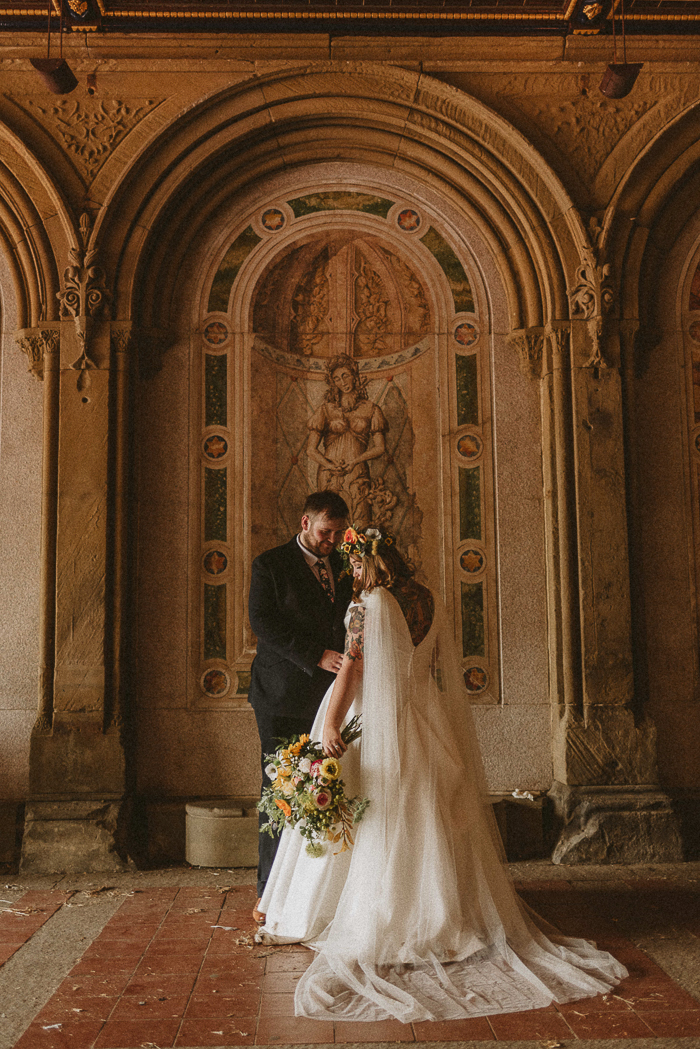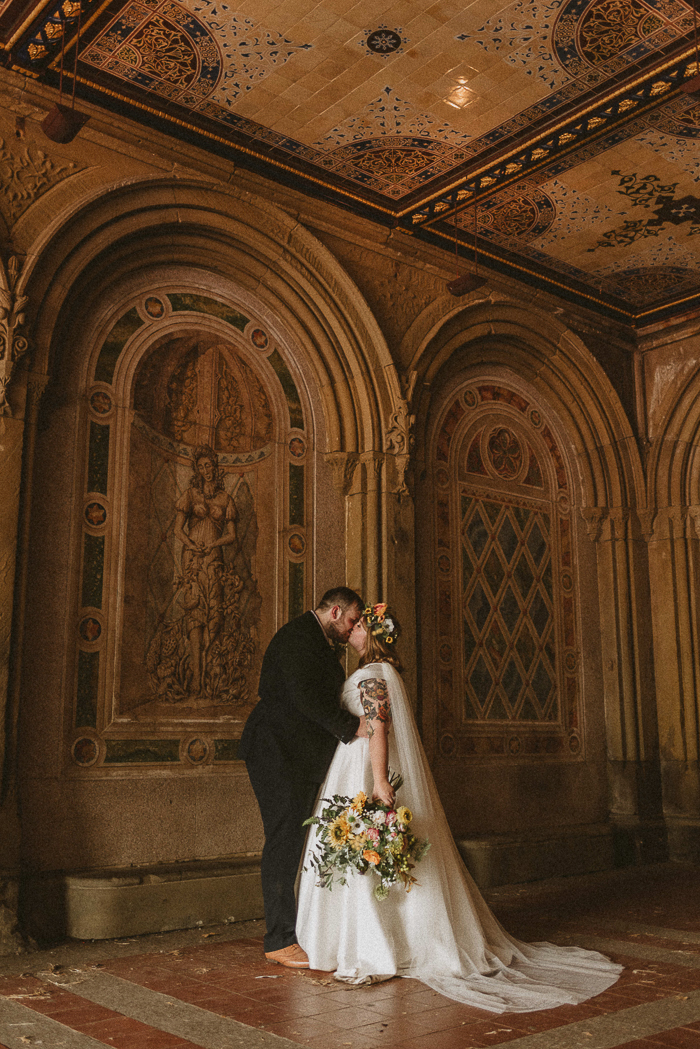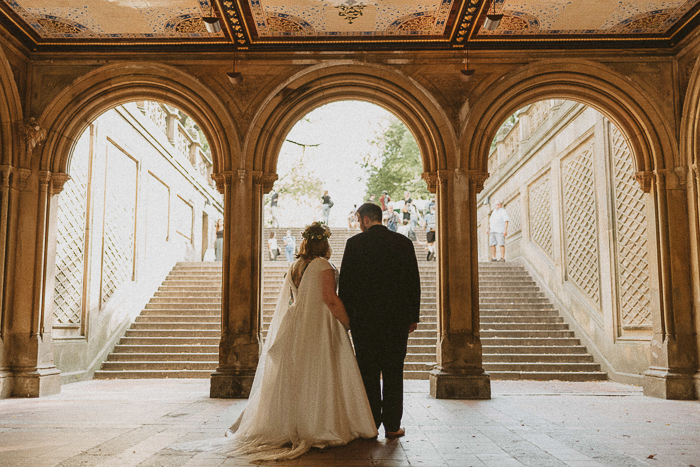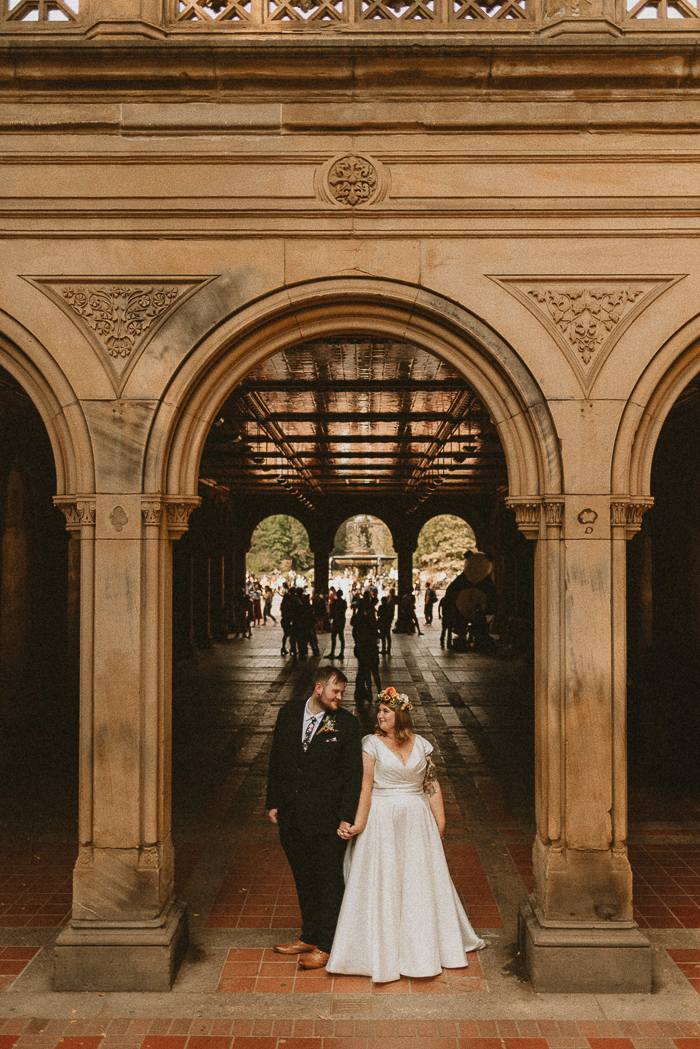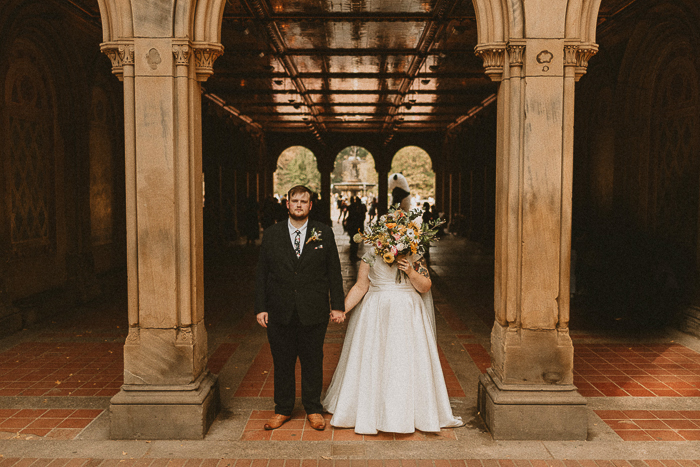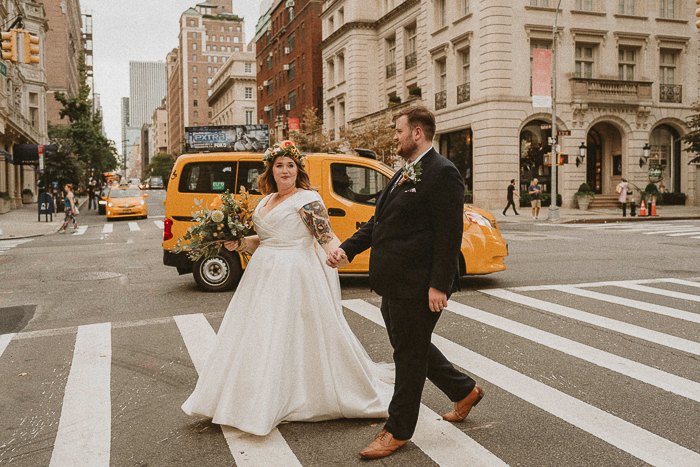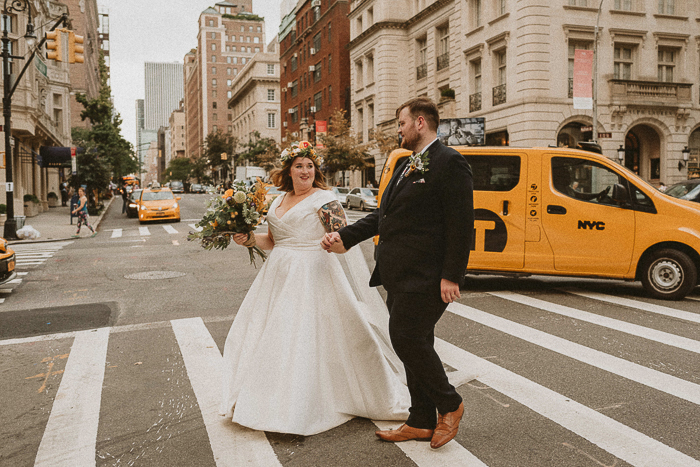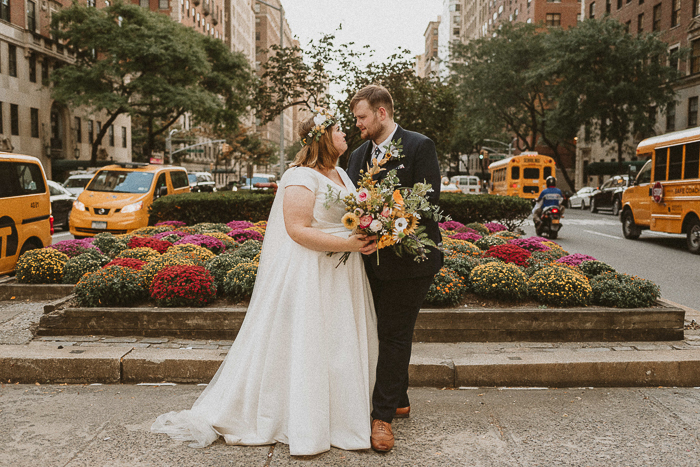 Congratulations again to Catherine and Ryan on their central park elopement at Wagner Cove! We're so glad that Junebug member Aesthetic Sabotage captured the details of their special day. To see more of Aesthetic Sabotage's work, check out his profile in our directory of best wedding photographers in the world!