Today we are so excited to feature fabulous expert fashion tips on how to achieve the ultimate bohemian bride wedding day look from the stylists behind Anthropologie's wedding brand BHLDN. With flowing dresses, fabulous bridal shoes, sparkling accessories, crystallized halos and belts, the BHLDN bride is one lucky girl! Check out their take on the boho bride as well as their favorite bohemian selections from the BHLDN bridal collection!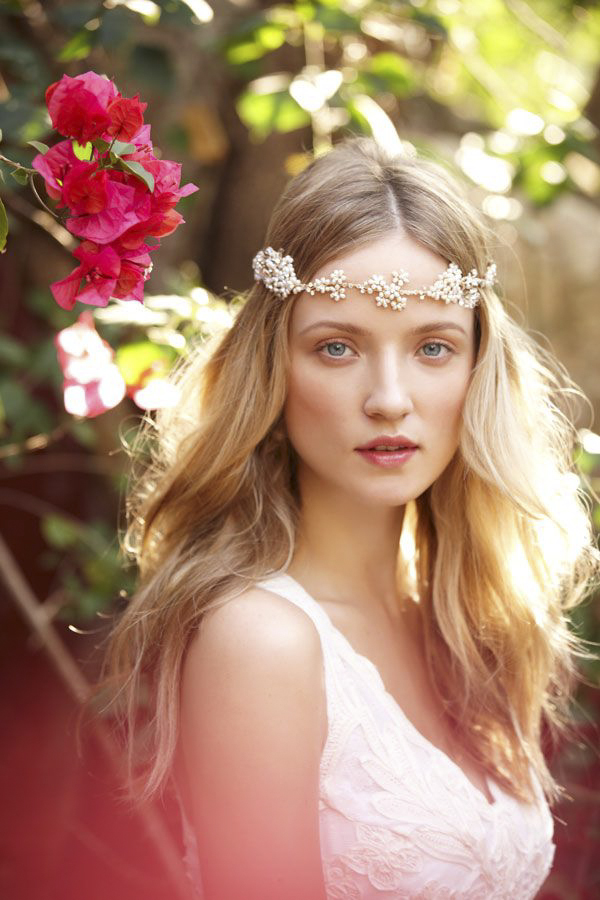 The Bohemian Style: The bohemian wedding look isn't just about what you wear; it's about how you feel and the ambiance you create – romantic, unique and free-spirited. The boho bride embraces her individuality and expresses it throughout her wedding day ensemble and the special touches throughout her wedding day. She is calm, cool and all-around confident.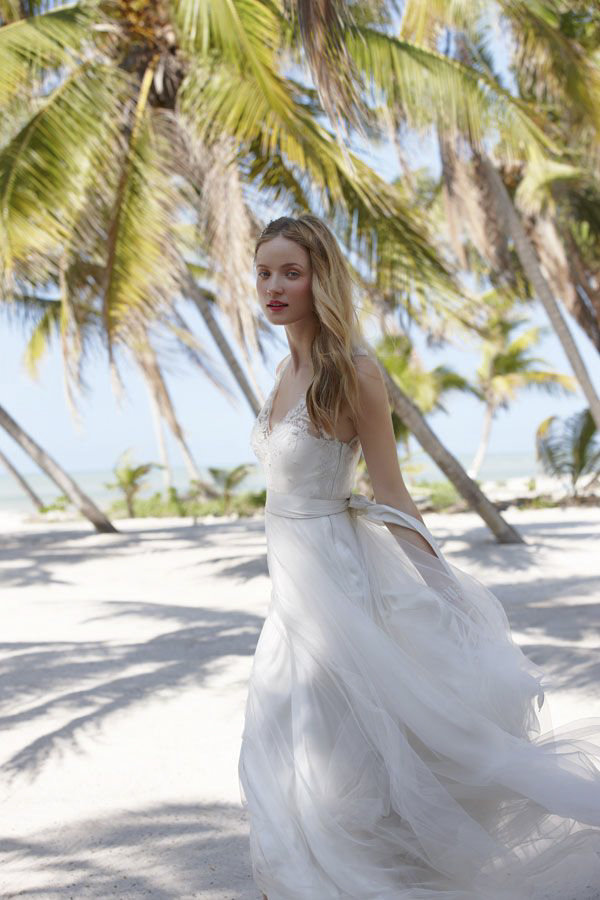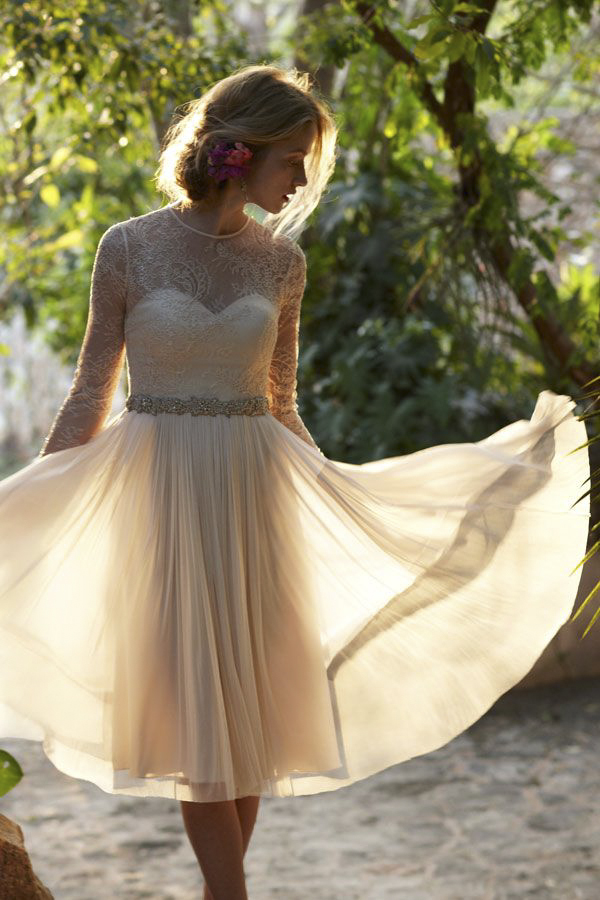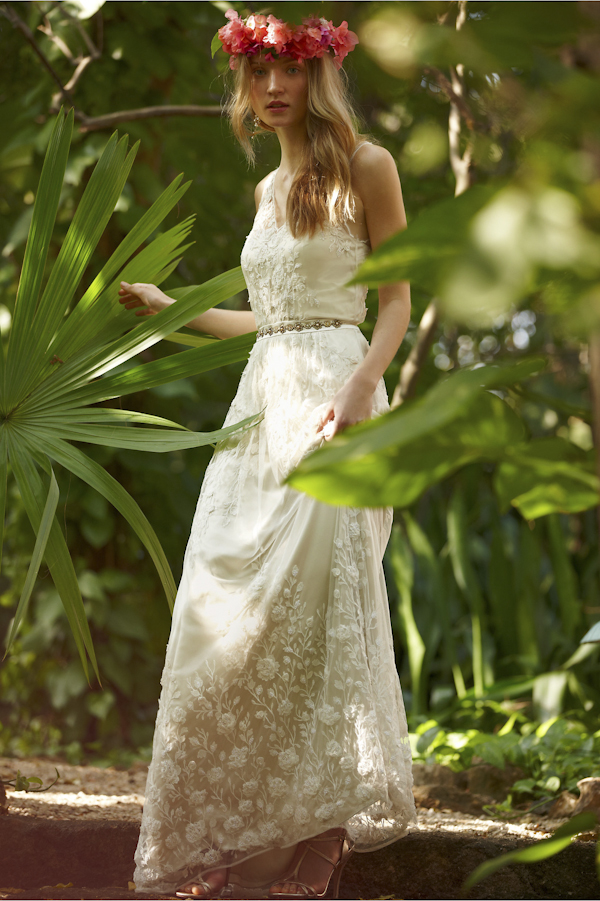 Check out BHLDN stylists' favorite selections for a boho bride…
The Bohemian Wedding Dress: When it comes to bohemian wedding gowns, we recommend styles with soft, flowing fabrics and easy, comfortable silhouettes. Rich textures such as crochet, embroidery and vintage-inspired lace create add depth to an airy, ethereal look. To keep the look fresh and modern, try mixing an open neckline and lace details with delicate layers or choose a gown with subtle beading for a bohemian wedding look that's still refined. The Aberdeen Gown, the Rosemary Dress, and the Sian Gown are three beautiful choices.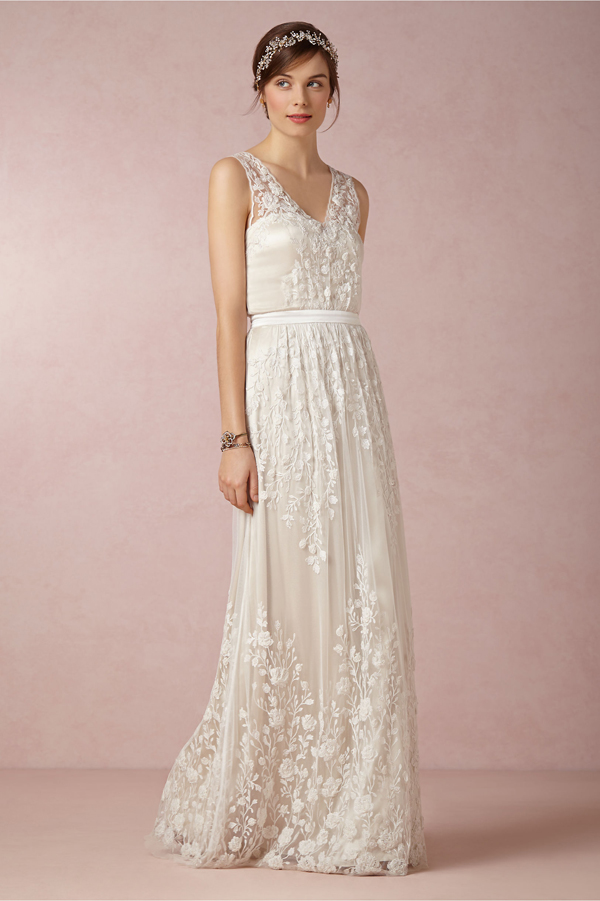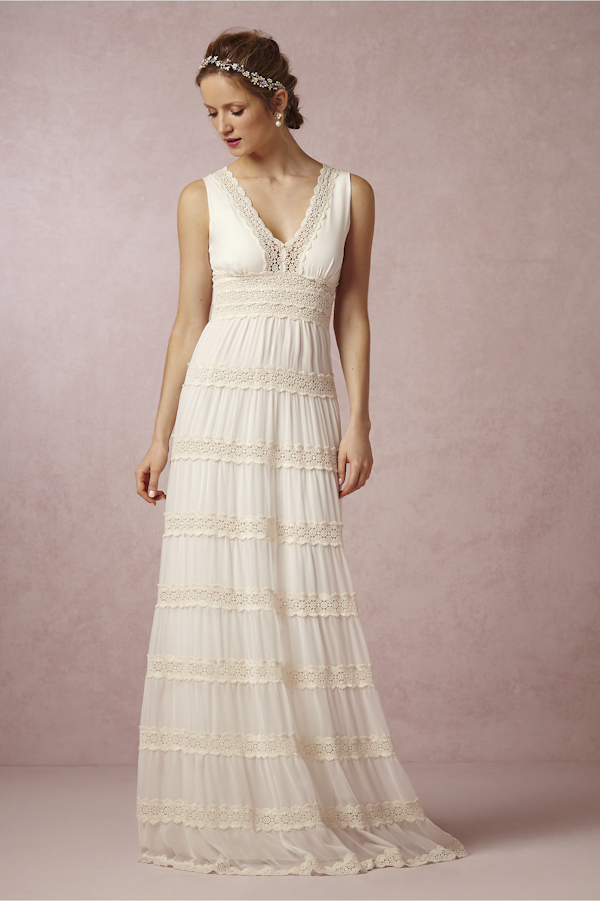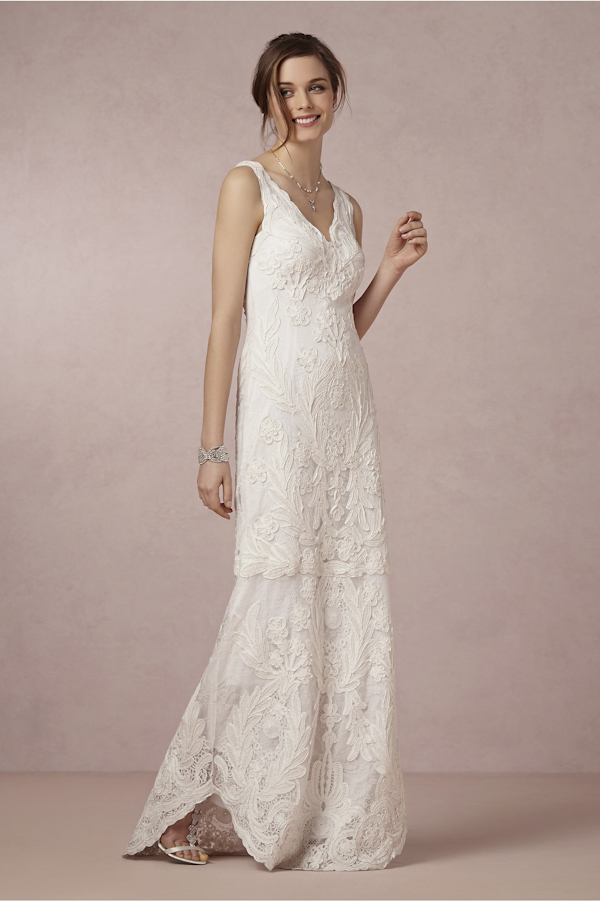 Short wedding dresses are another option for bohemian brides, especially for an outdoor or beach wedding. Look for shorter styles with delicate embellishments that echo your free spirit and mirror the beauty of your surroundings. For a short, casual boho look, the Vienna Dress and the Lilly Dress are just perfect!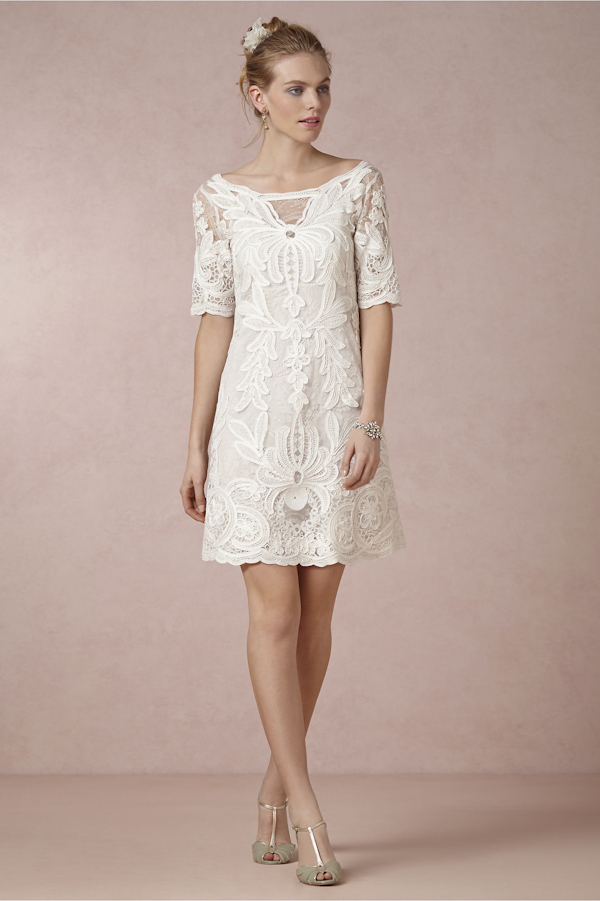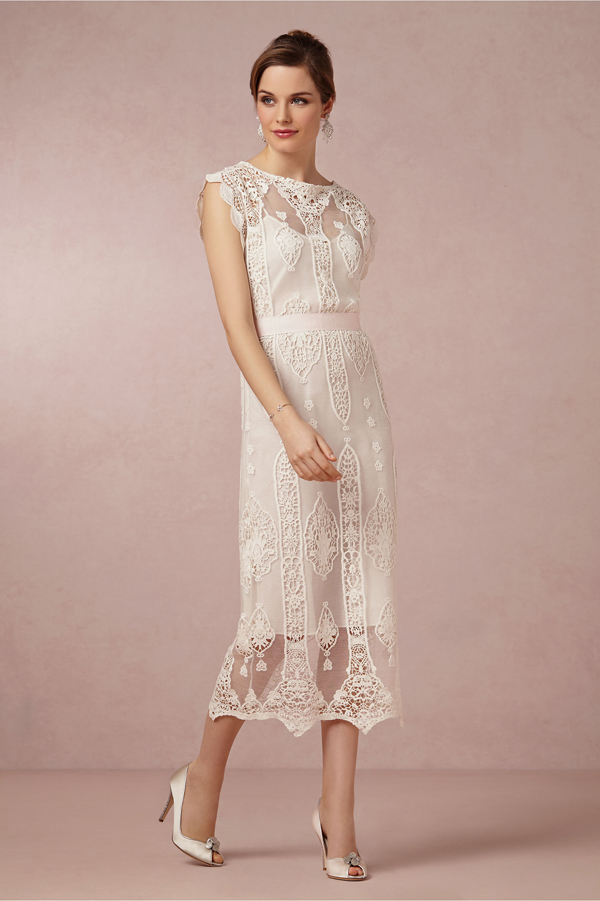 Bohemian Wedding Shoes: Rather than a heel, pair a flowing gown with wedding sandals; whether you choose flats or a wedge, sandals maintain the sense of effortlessness that characterizes bohemian wedding style, especially in a more casual or outdoor setting. Another great option for bohemian brides is a non-traditional wedding shoe, such as a glittery pair of heels or vintage inspired wedding booties. We just love the Gigi Wedge, the Vivacious Peep-Toes and the Mint Sprig Booties for the boho bride!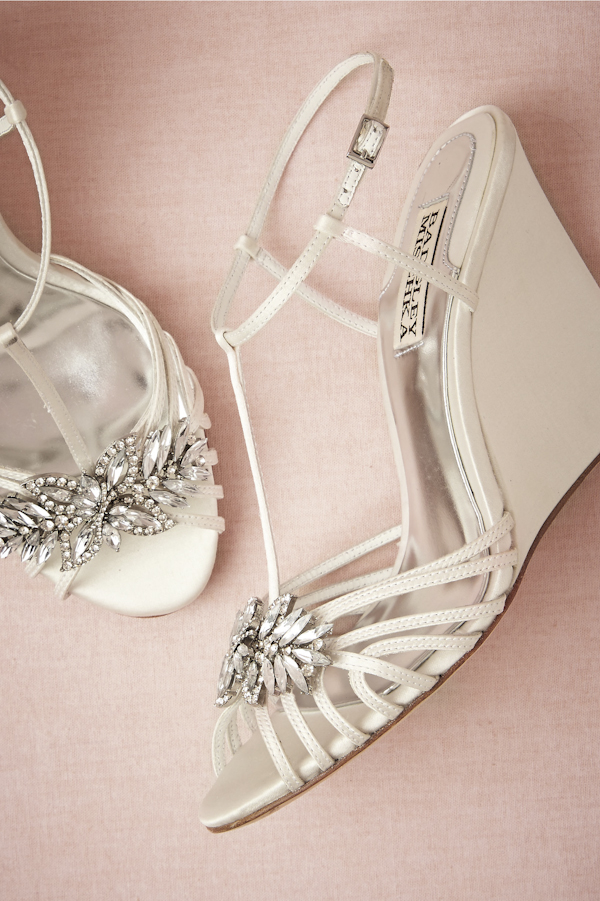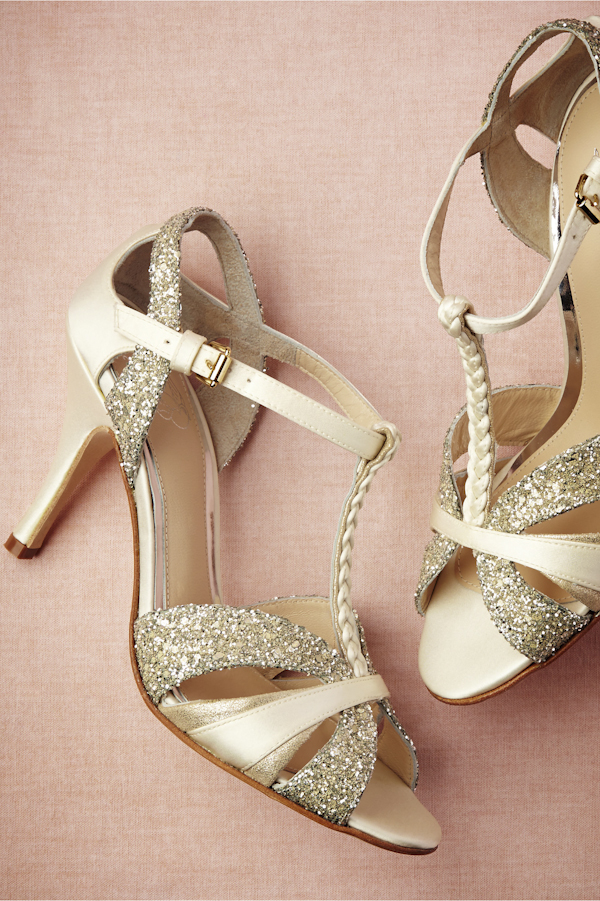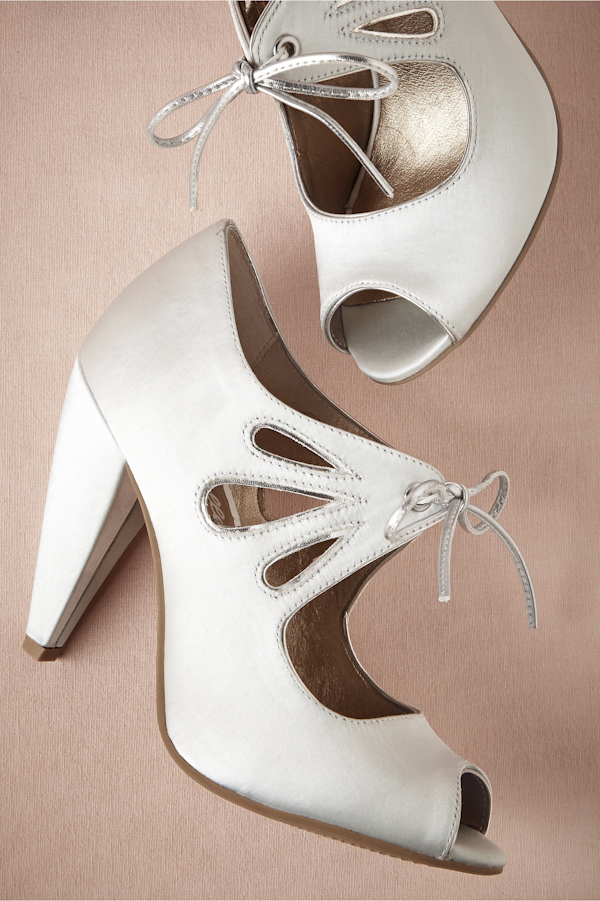 Bohemian Wedding Jewelry: For the true bohemian gal, it's all about the details and you don't shy away from bold jewelry. For your wedding day, infuse your one-of-a-kind personality with bohemian bracelets, earrings, and necklaces. We recommend sticking to a more neutral color palette to keep the look sophisticated but go ahead and mix metals and materials for a look that wows. The Fleur-Pearl Bracelet and Mia Chandeliers are both great options.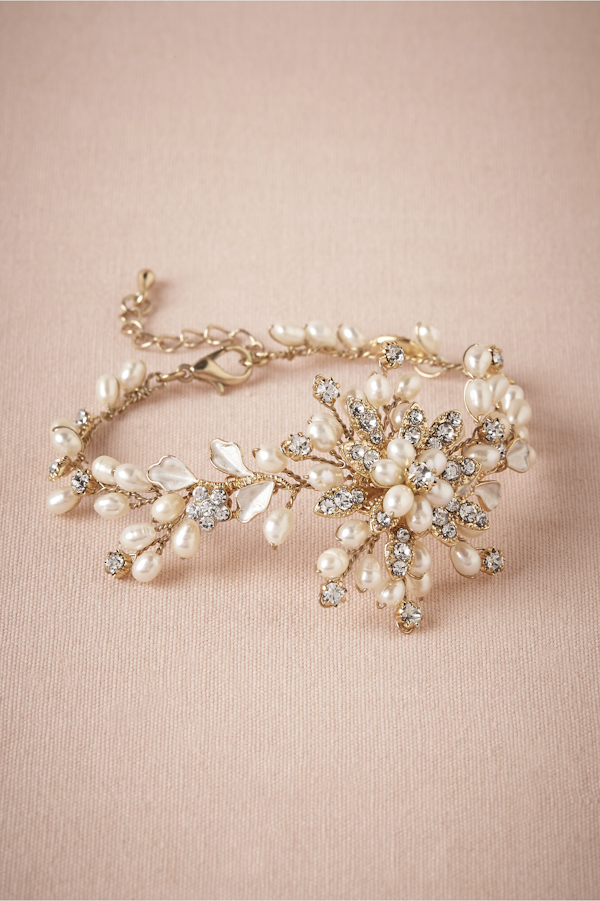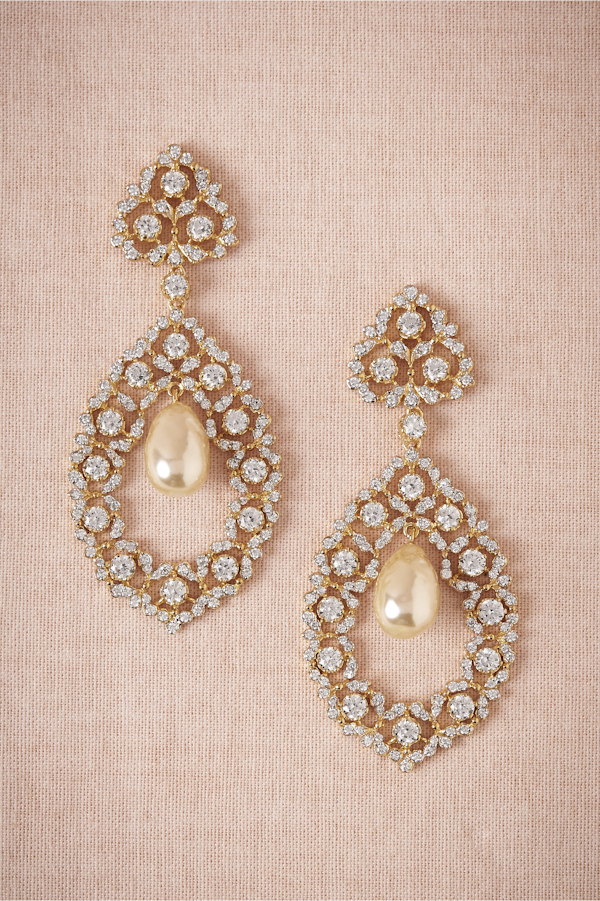 Bohemian Wedding Accessories: You don't have to forgo glamour to achieve the perfect boho look. Incorporate a little bit of sparkle into your ensemble with a shimmering sash or beaded bag. The Resplendent Sash and the Golden Pearl Clutch are two gorgeous options for the boho bride.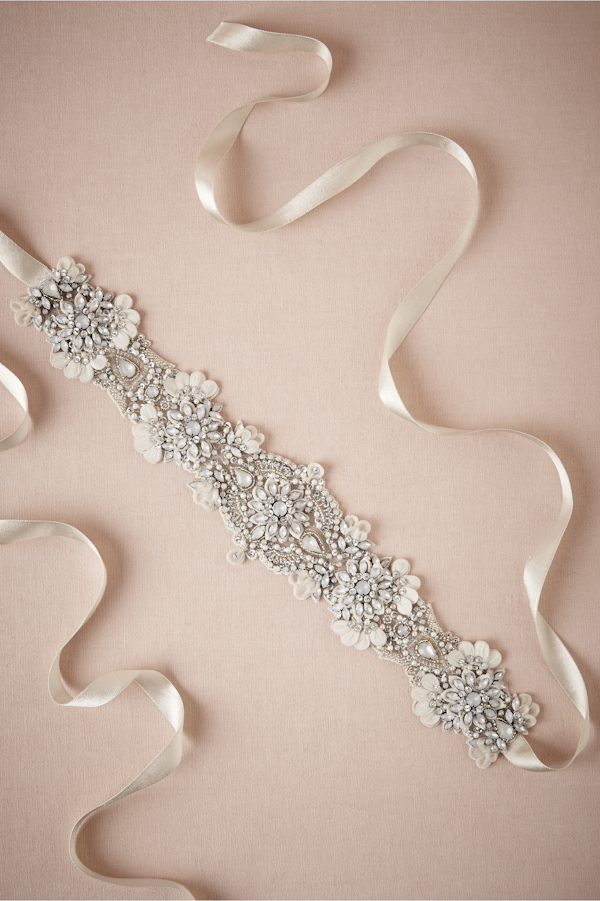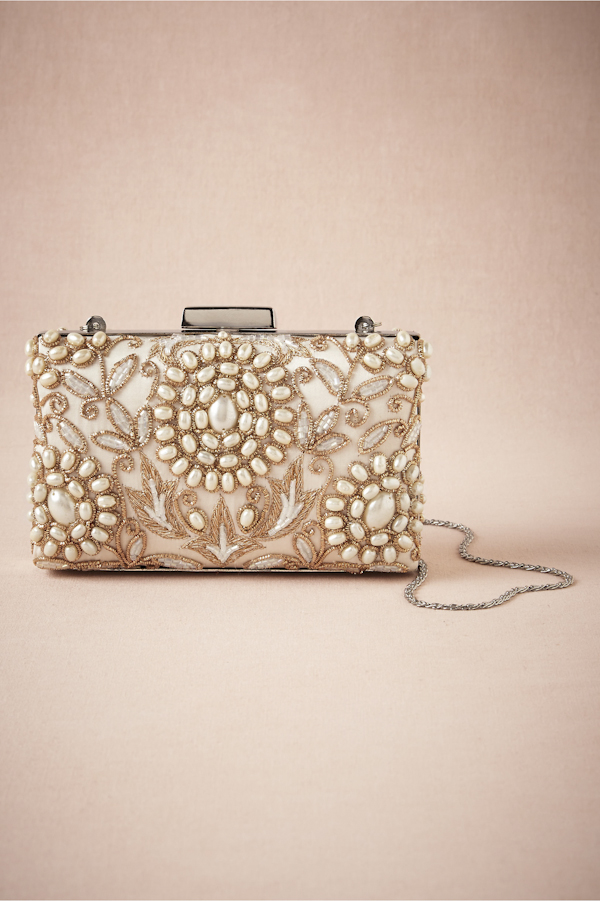 Bohemian Hair Accessories: Whether you prefer a crystallized halo or fresh flower crown, a bohemian hair accessory is a must for the boho bride. The Buttercup Halo and the Breathless Halo are absolutely stunning!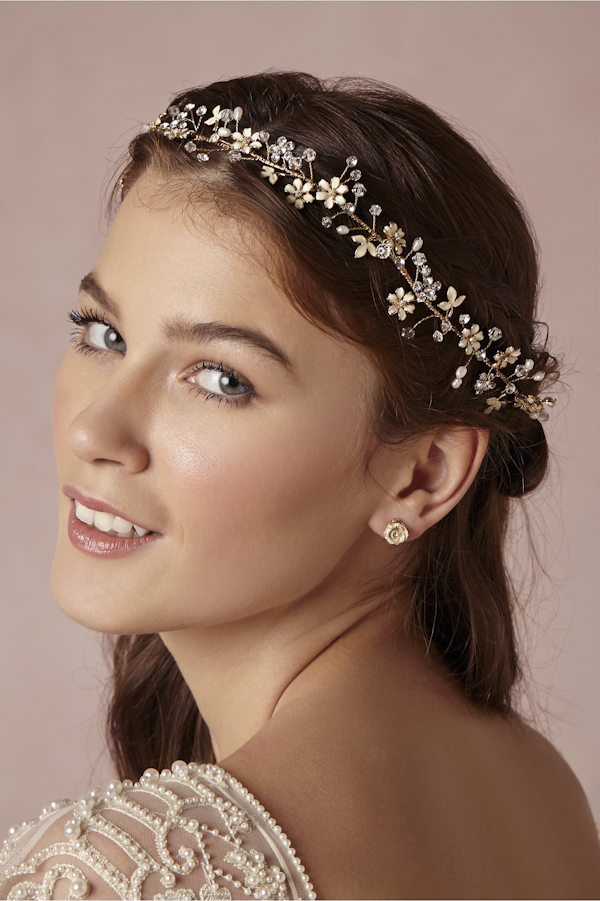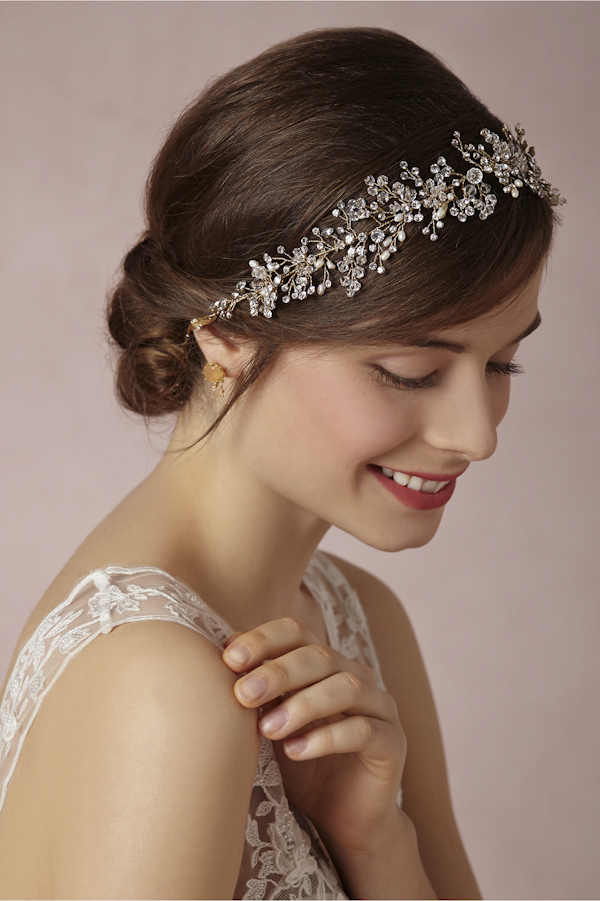 The Editorial Photo Shoot Team:
Photographer: Diego Uchitel
Location: Merida, Mexico
Makeup Artist: Riku Campo from Jed Root
Hair Stylist: Moiz Alladina from Art Department
Floral Crown: Charlie Welch from Jed Root
A great big thank you to the stylists from BHLDN for sharing their expertise with us all!
Be sure to check out more fabulous selections from BHLDN in our Wedding Dress and Accessories Gallery!