Continuing with yesterday's theme of gifts for your gals, today we have a giveaway full of gifts for your guys! No doubt your groomsmen play a huge roll in your life as well as in your wedding, so we found some fantastic and creative thank you gifts to show them your appreciation. One lucky Junebug winner will soon receive:
– A Muehle Safety Razor and Valobra Shaving Soaps from Kaufmann Mercantile
– A Handmade, Monogrammed Leather Wallet from Waskerd
– Custom Map Cuff Links from Tomato Made
Read on to learn more about each item, and to enter to win just leave us a comment here telling us what you love about the men in your wedding party and your ideas for showing them your gratitude. We'll accept entries all week long, and choose our winner randomly next Monday, December 19th, 2011. Let's hear it for the boys!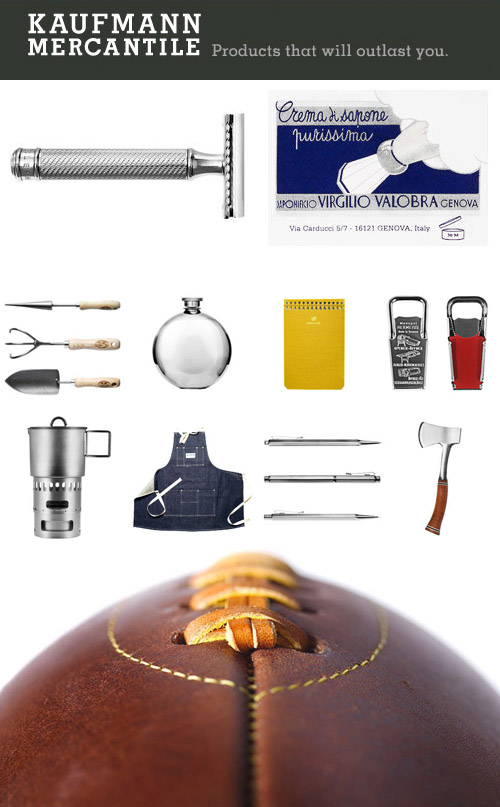 If the groomsmen in your life are connoisseurs of old-fashioned, handmade, high-quality craftsmanship and design, then take a look at all the incredible gift possibilities at Kaufmann Mercantile! This Brooklyn based Men's accessory shop is dedicated to bringing its customers a thoughtful selection of products that last a lifetime, and today they're giving our lucky Junebug winner a sophisticated shaving set of a Muehle Safety Razor and Valobra Shaving Soaps. Nice! Like adding a little bit of Mad Men style to your grooming routine.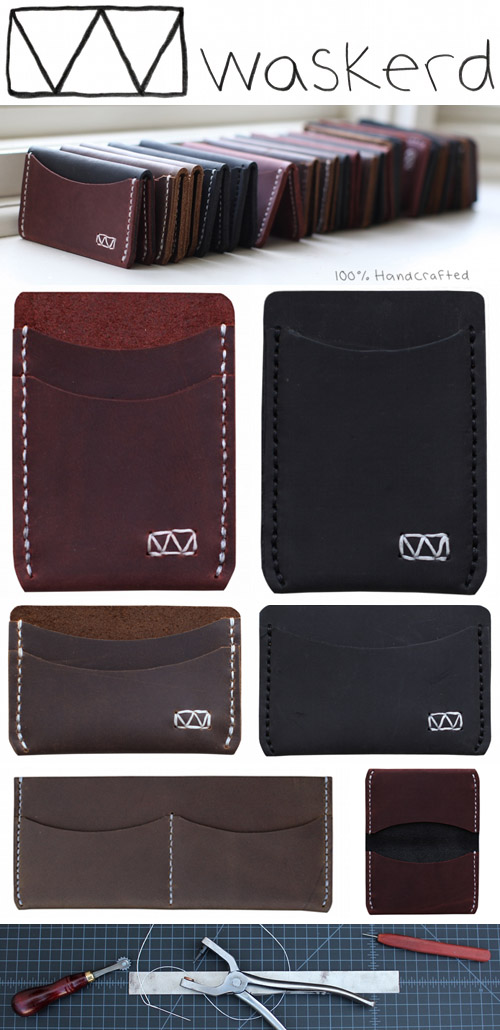 Designer Derek Shaw from Waskerd is passionate about making the highest quality leather wallets, with the highest quality tools and materials, with his own two talented hands, and we love the results. Each wallet is one of a kind and made to help you keep things simple and de-clutter your life. Derek loves working with wedding parties too, so Waskerd offers a free wallet for the groom when he purchases one for all his groomsmen, and you can even get them monogrammed with your groomsmen's initials! And today Waskered is generous giving our Junebug winner the wallet of their choice from waskerd.com, complete with custom monogram. Thanks Derek!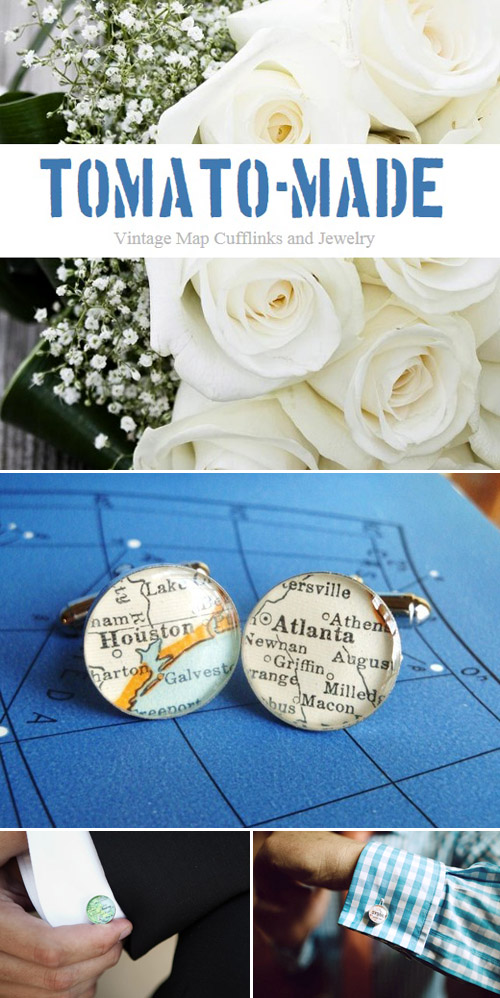 Got a group of guys spread out around the country, or buddies who love to travel? These super fun custom made map cuff links by Beth Holloway from Tomato-Made are the perfect gift for globe trotting pals. They're made with a vintage map of the location of your choice, set in sterling silver and preserved under a dome of glossy resin.Grooms, groomsmen, fathers and grandfathers, who wouldn't love this fun fashion accessory? Thanks to Tomato-Made, our giveaway winner will get to try them out for themselves!
Thanks for entering to win everyone! And don't forget to enter yesterday's Bridesmaids' Gifts Giveaway, Monday's huge Bridal Fashion Giveaway, and all the photography related giveaways going on over on Photobug!