Happy Tuesday! If you tuned in yesterday you saw that we're all about gifts and giveaways this week on Junebug, and today we're taking about about Yummy Food! Two lucky winners are going to receive some seriously delicious treats!
First we have an ingenious holiday gift that we received ourselves this year, and loved so much we asked if you could have one too. The very first person to leave a comment here is going to win …
– A Cake in a Jar Care Package from the brilliant Fantasy Frostings! UPDATE: A winner has been chosen! Congratulations to Julie – enjoy!
Yes, that's right, we said cake in a jar. Trust us, it's to-die-for! And as for the rest of you, leave us a comment here telling us about the special food, drinks and desserts you're most excited to serve on your wedding day, and you'll be entered to win…
– A selection of premium organic chocolate from the famous Theo Chocolate
– The new cookbook Fried Chicken and Champagne by chef and caterer Lisa Dupar
– A Holiday Gift Set from renowned chef Tom Douglas filled with his amazing "Rubs with Love"
– A custom designed signature wedding cocktail recipe created just for you by Dress the Drink
Read on to learn more about the prizes. We'll accept entries all week long, and randomly choose our winner this Friday, December 24th. Good luck everyone! And happy holidays!!!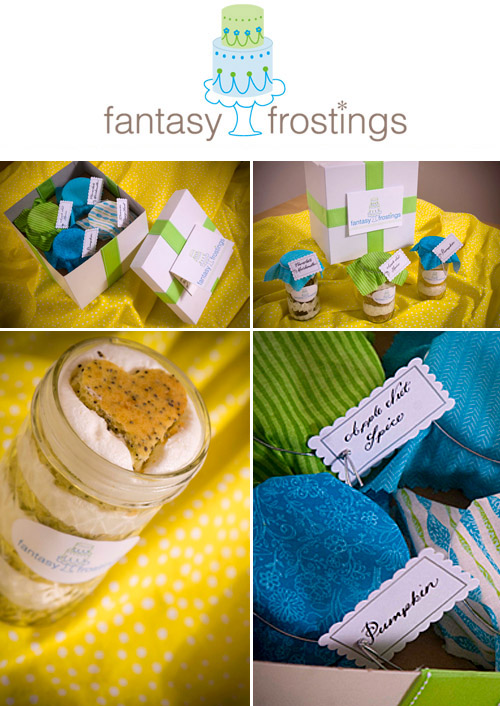 Fantasy Frostings makes some of the most delicious wedding cakes and desserts in Southern California, and when we received their "Cake in a Jar" box a few weeks back, we were reminded just why their reputation is what it is. YUM! For those of you in the LA area, don't miss their newly expanded offerings that include wedding dessert buffets, and look for "Cake in a Jar" to be available on their website by Valentine's Day! (images above by Cakes and Kisses Photography)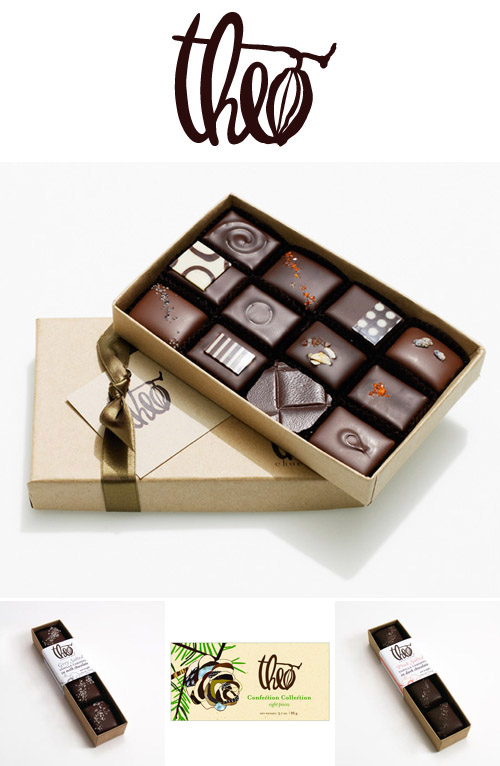 Theo Chocolate is one of our very favorite local companies here in Seattle, not only because their chocolate is crazy, crazy good, but because they are the first and only organic and Fair Trade chocolate factory in the country. Not a small feat. Theo is generously giving away their eight piece winter confection box, a box of their grey salted caramels and a box of their pink salted caramels – all popular confections with couples looking for alternative wedding desserts and take-home favors that their guests will cheer them for! Check out their website to learn more and see all the wedding chocolate possibilities!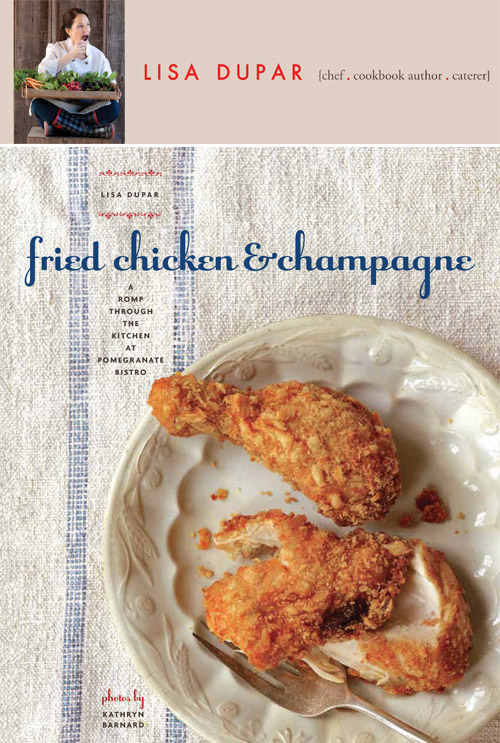 Lisa Dupar is a multi-talented chef and caterer, and with her new cookbook Fried Chicken and Champagne you can taste a little of her kitchen genius yourself. We've long been fans of Lisa, her food, and her restaurant The Pomegranate Bistro, and think this cookbook will make for some fantastic home-cooking date nights for you and your newly-wed.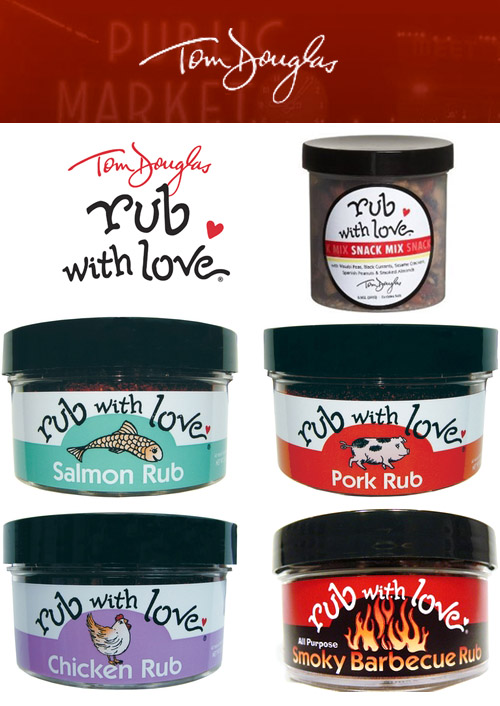 Tom Douglas has made a huge name for himself in the food world (Iron Chef anyone?) and we're so proud to have him as one of our home-town Seattle foodies. If you've ever eaten at one of his many mouth-wateringly good restaurants like The Dahlia Lounge, Palace Kitchen, Lola, Etta's or Serious Pie or if you've been lucky enough to attend a wedding at the Palace Ballroom you know that his cooking comes from the heart. That's why we adore his line of "Rubs with Love" and why we think that you too will have a blast cooking at home with the many different rubs that are included in the Holiday Gift set we're giving away today.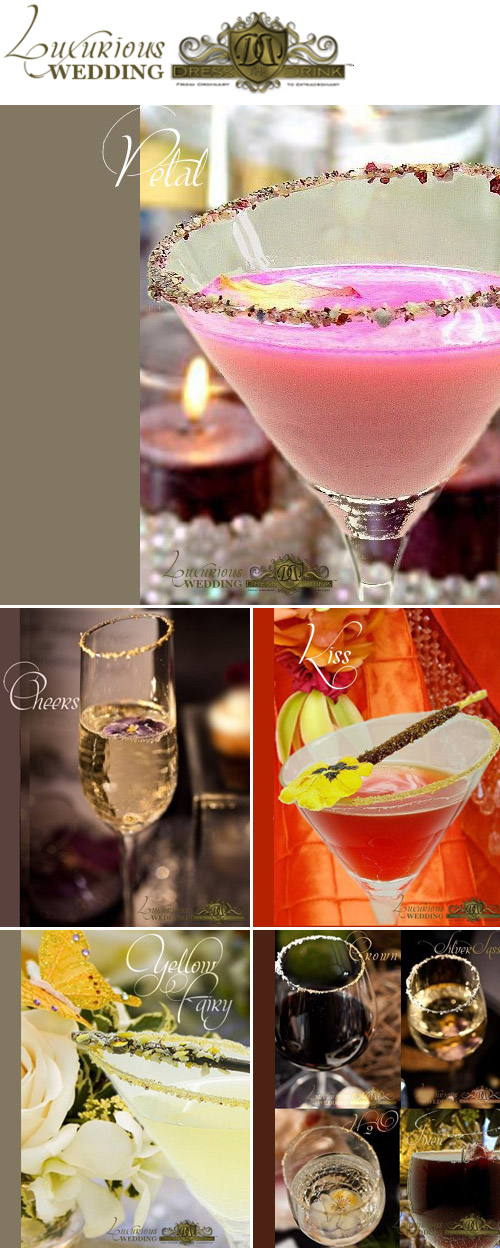 Signature cocktails are a wonderful way to add some personalized pizazz to a wedding day, and no one does them quite like the company Luxurious Wedding | Dress the Drink. With this super cool package, Dress The Drink will have one of their premier mixologists create a custom signature cocktail and recipe for your wedding based on your theme, colors, interests, or wedding inspiration. They'll provide you with a cocktail design consultation and recipe creation, the recipe and image of the cocktail named in your honor, and luxe cocktail garnishes for the bride and groom's wedding cocktails. What fun! For more informaiton and lots of chic cocktail recipes, check out the Luxurious Wedding – Dress the Drink website and blog.
A very special thank you Fantasy Frostings, Theo Chocolate, Lisa Dupar and Company, Tom Douglas and Luxurious Wedding | Dress the Drink for generously donating this giveaway. You're the best!